Are you looking at sampling the best food Amsterdam has to offer? From Dutch pancakes to raw herring, this is what to eat in Amsterdam!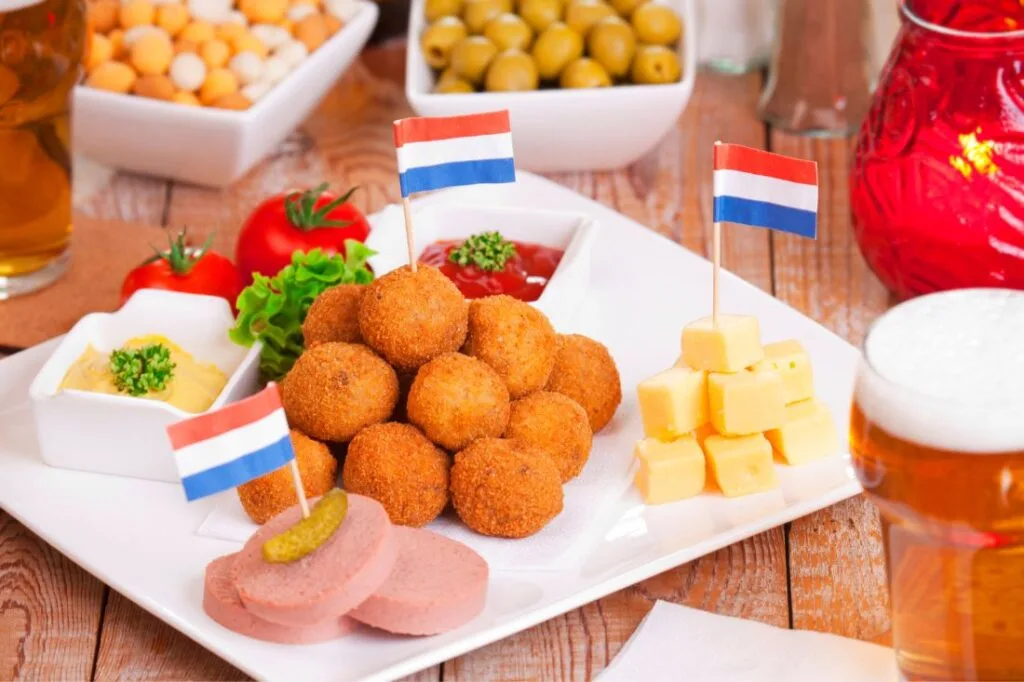 I love Amsterdam. Gorgeous canals, fascinating architecture and more bikes than people, the Dutch capital is an incredible city.
In the summer the streets come alive with vibrant parties and celebrations. In the winter the streets are lit up in magical displays, especially around Christmas. And year round, you'll find delicious snacks to fuel your journey.
With France, Belgium and Germany all close by, there are a lot of international influences in the Amsterdam food scene. In true Dutch fashion, these influences have been taken in, Dutchified, and turned into a mouth-watering menu.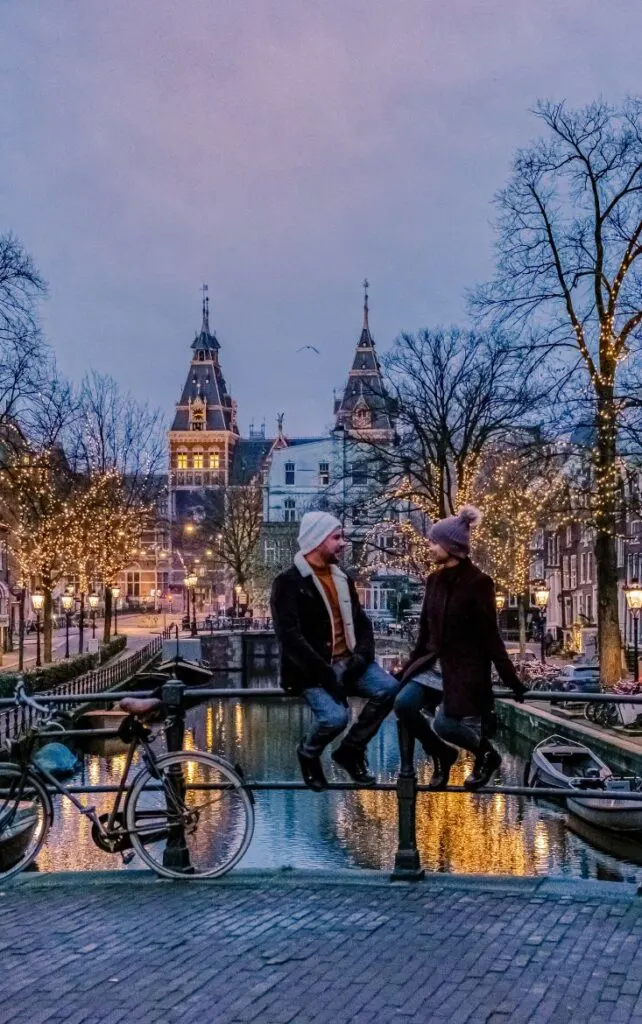 So, if you're headed to the Dutch capital soon and you're wondering what to eat in Amsterdam, wonder no more! I have prepared a list of 13 popular Dutch foods for you to try. If you're looking at eating your way through the city, then this is the blog post for you.
From sweet, bite-sized poffertjes to midnight snacks of fried frikandellen served fresh from a vending machine, here are the best things to eat in Amsterdam. I've also added in some recommendations as to where to find these excellent dishes. Prepare yourself for a culinary adventure!
Looking for more Amsterdam tips? Check out my post on the best Amsterdam summer activities, and what to do when it rains (which unfortunately is sometimes…)
---
What to eat in Amsterdam
Poffertjes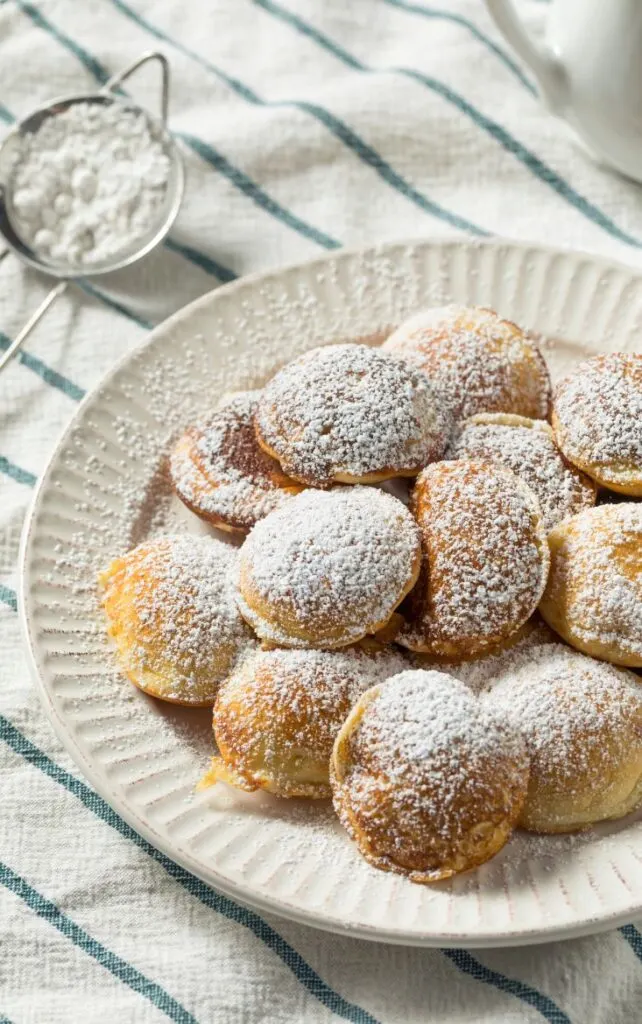 Also referred to as Dutch pancakes, poffertjes are bite-sized, light and fluffy, making them perfect for an afternoon snack. Generally these tiny pancakes come dusted with powdered sugar and served with butter. Though it is also possible to find them served with creamy advocaat (egg liqueur) – delicious!
Served by the dozen in market stalls, make sure you treat yourself to a plate (or three) of these during your trip. They're best enjoyed warm and fresh, and like all Dutch sweets, alongside a coffee.
Pannenkoeken (on a boat!)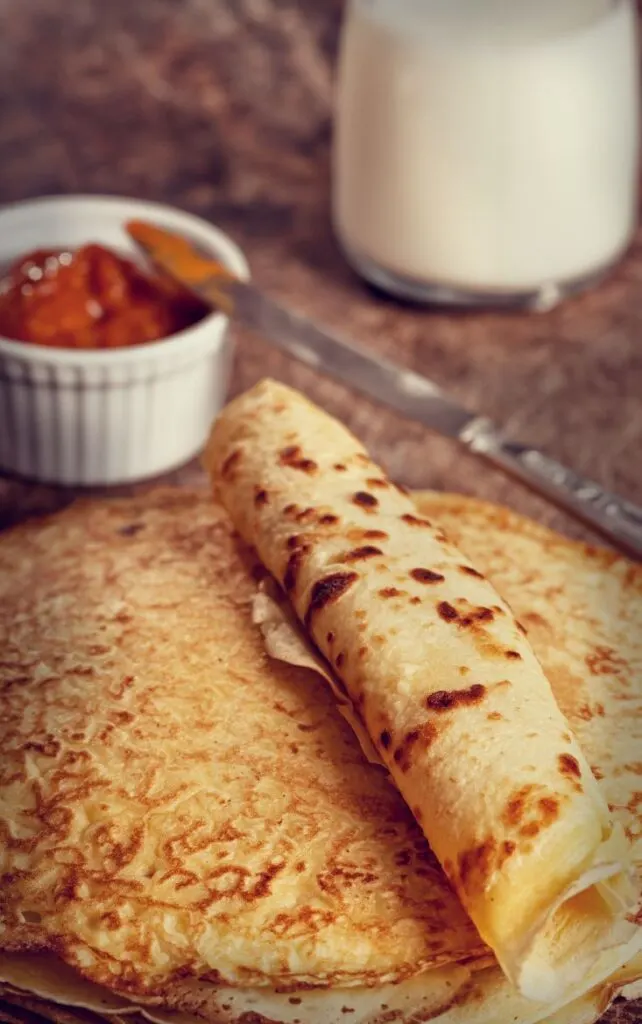 Prefer your pancakes to be plate sized? Don't worry, the Dutch are all over this too. Even better, you can enjoy an all you can eat pancake buffet while cruising around the river IJ. Welcome to de Pannenkoekenboot experience!
For 2.5 hours you can take in the magnificence of Amsterdam from the water, while gorging yourself on pancakes. There are a generous amount of toppings to choose from as well, including bacon, steamed pears and of course, ice-cream. This is such a fun experience. I can really recommend it!
Stroopwafels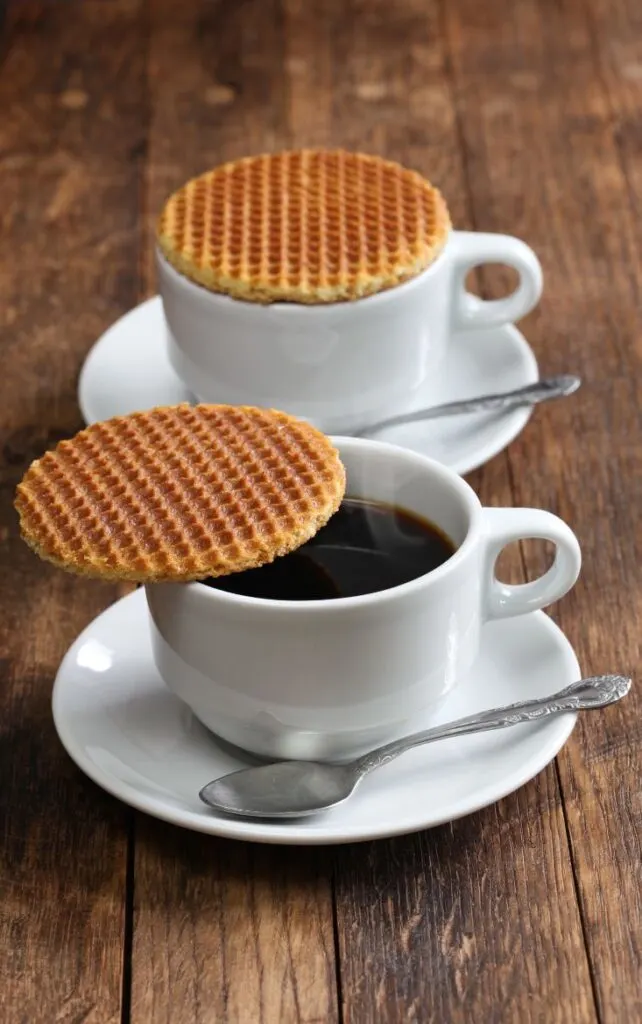 You simply cannot visit Amsterdam and not try stroopwafles. While originally made in Gouda in the late 18th century, they are now loved countrywide. Literally translated stroopwafels are syrup waffles. They consist of two thin waffle style biscuits, stuck together by a sticky, sweet caramel style filling.
For your first stroopwafel, I recommend trying one from Rudi's in the Albert Cuyp Market. Once you're hooked, you'll be happy to know 10 packs are available at Albert Heijn.
For premium enjoyment, do as the Dutch do and sit your stroopwafel on top of your coffee like a lid. This makes the insides melt and makes them so much more delicious.
Get a frickandel at the Dutch food vending machines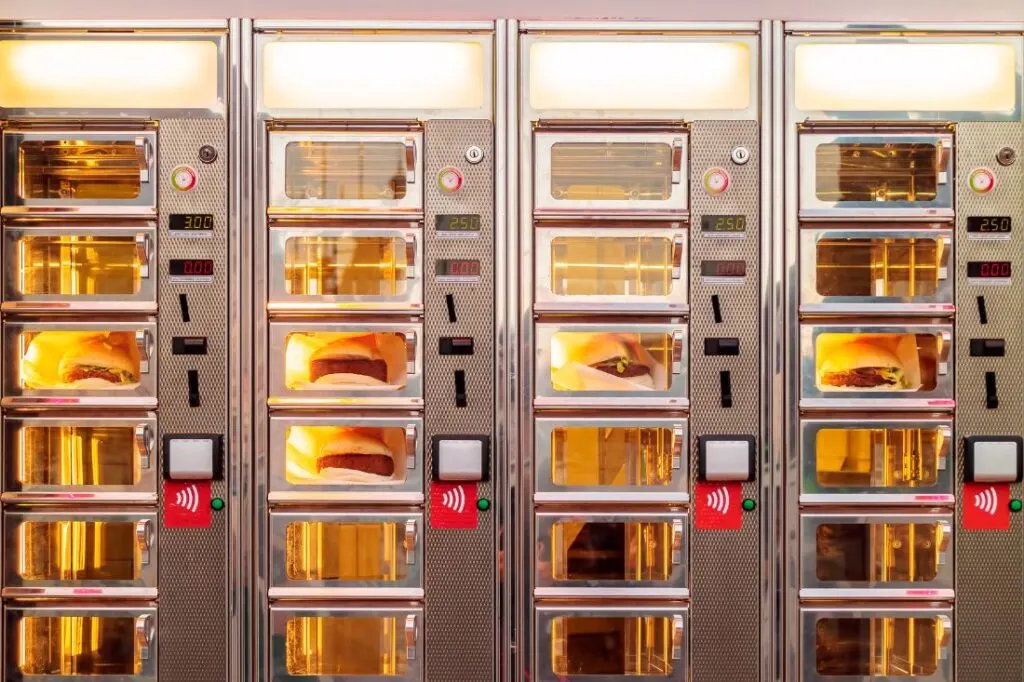 One of the best late night, post-party foods you'll come across in Amsterdam are frickandellen. In essence, frikandellen are deep fried sausages. However, they're so much more delicious that that might sound. And at 2am, you will develop cravings for this meaty snack.
Your place to find these is fried food vending machine stores. Yes, you read that correctly, whole stores of vending machines selling fried food.
FEBO, the magical store in question, has a few locations across Amsterdam. Here you can also try Dutch favourites Kaassoufflé (cheese souffle), and krokets (deep fried meat sticks). Open until 3am, this is definitely what to eat in Amsterdam after a night on the beer!
Bitterballen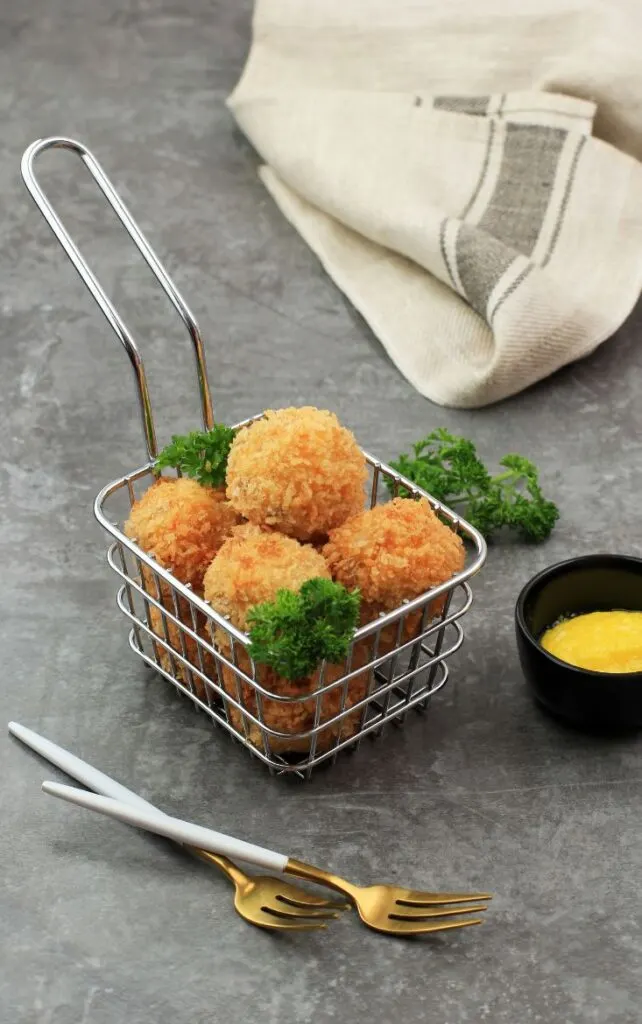 Speaking of fried food, another fried favourite in the Dutch capital is bitterballen. Comprising of a of a thick meaty stew, which has been rolled in breadcrumbs and deep fried, bitterballen are crunchy on the outside and soft and meaty on the inside. Delicious!
These bite sized Dutch snacks are found on all good frituur (fry shops) and pub menus. They make a great accompaniment to beer and will fight off your hunger until it's dinner time.
Ice cream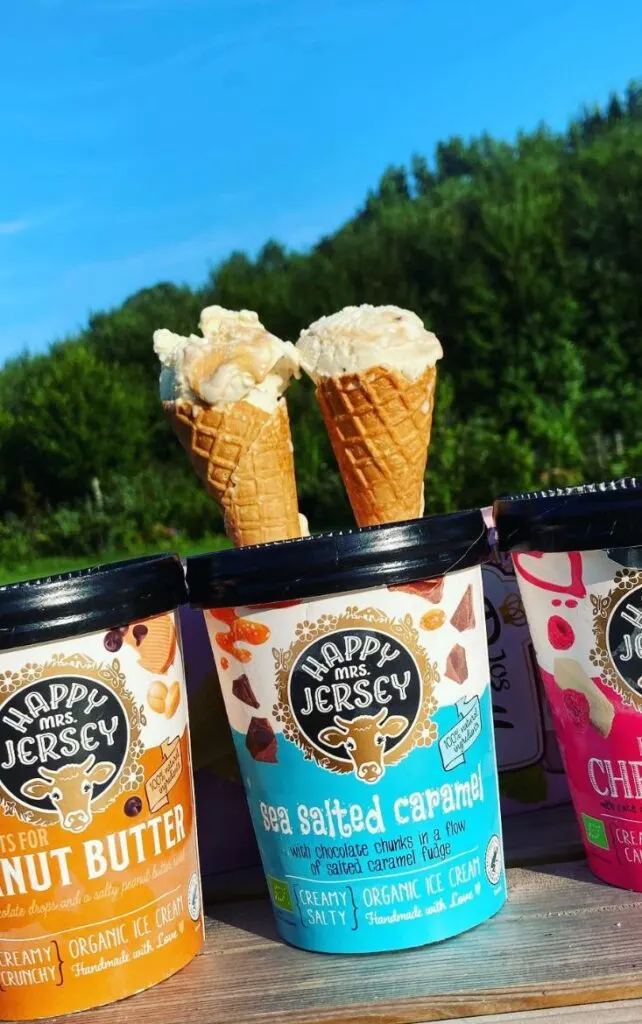 Take a bike ride to the Dutch countryside, just on the outskirts of Amsterdam north, and treat yourself to a delicious locally made ice-cream at Happy Mrs Jersey. Hand-made from Jersey cow milk, the ice-cream benefits from its extra creamy quality.
There are many delicious flavours to try, and trust me, you'll want to try all of them! In true Dutch style, this ice-cream is available in a self service vending machine, so be sure to bring coins with you. The surrounding garden is quite lovely, and a great place to enjoy your ice-cream in the sunshine.
Tompouce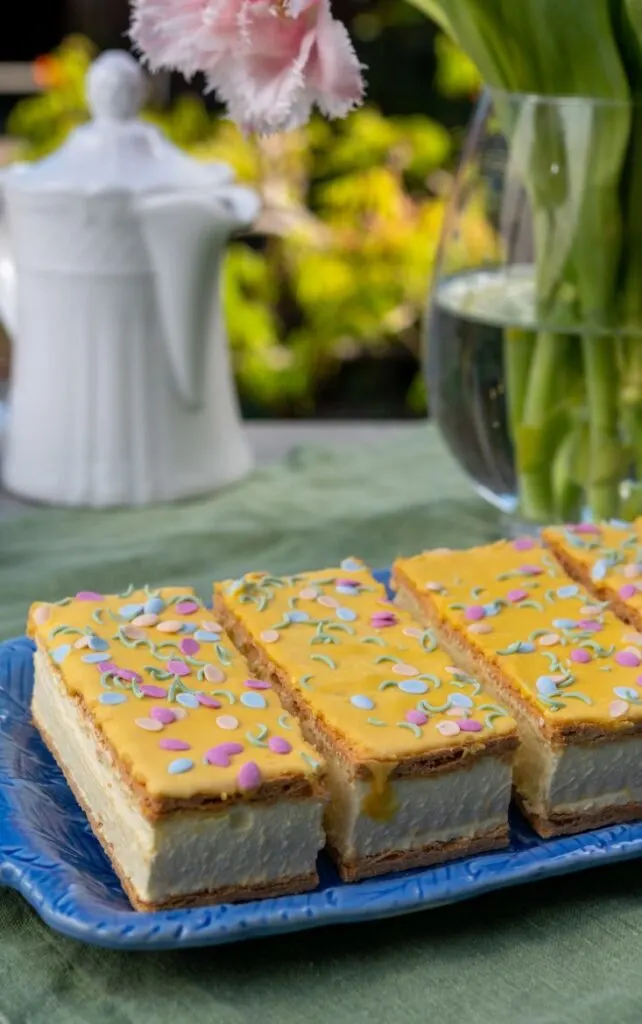 As much a Dutch institution as a snack. If you look in Dutch stores such as Hema you'll find Tompouce themed everything – from phone cases to pool floaties.
This iconic snack is similar to a custard slice. It features thick, yellow desert cream, sandwiched between two slices of puff pastry and topped with pink icing.
Best enjoyed with coffee; grab one for a mid-morning pick me up.
Dutch cheese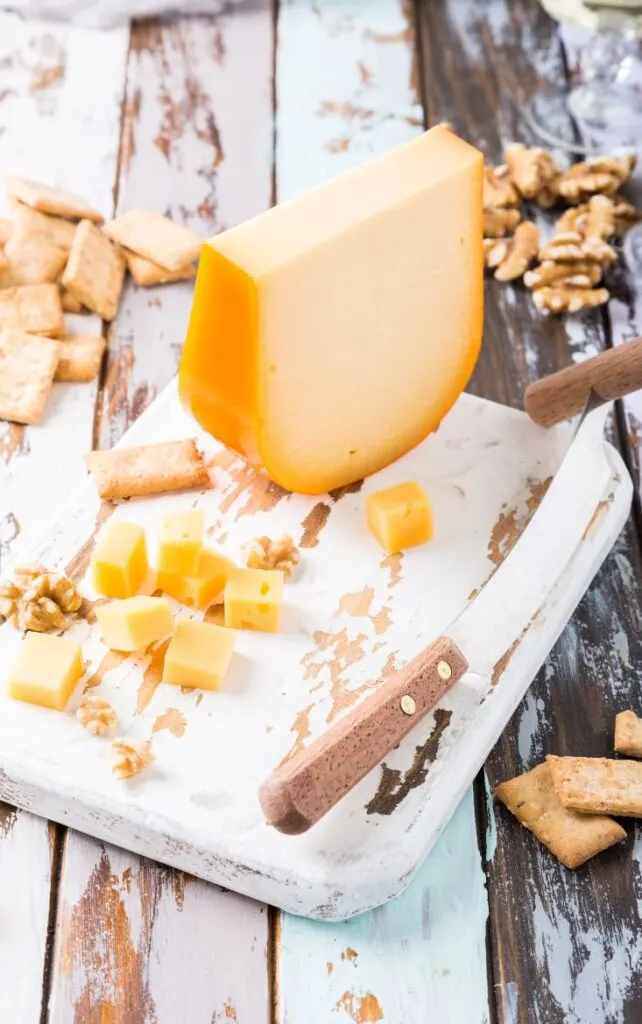 With such a thriving dairy industry, it is not surprising that the Netherlands has an excellent array of cheeses on offer. From creamy, mild Gouda to a firm, sharp Oude Kaas (aged cheese), there is a cheese here for all tastes.
Head to one of the Henri Willig shops to enjoy bite sized samples of their cheeses, which range from smoked goats cheese to a green pesto wheel. You can even buy a whole (mini) wheel to take home with you.
You can also treat yourself to a cheese board when you visit a wine bar. Not only does it pair well with the wine, you also get to sample a selection of the region's best cheeses.
Jenever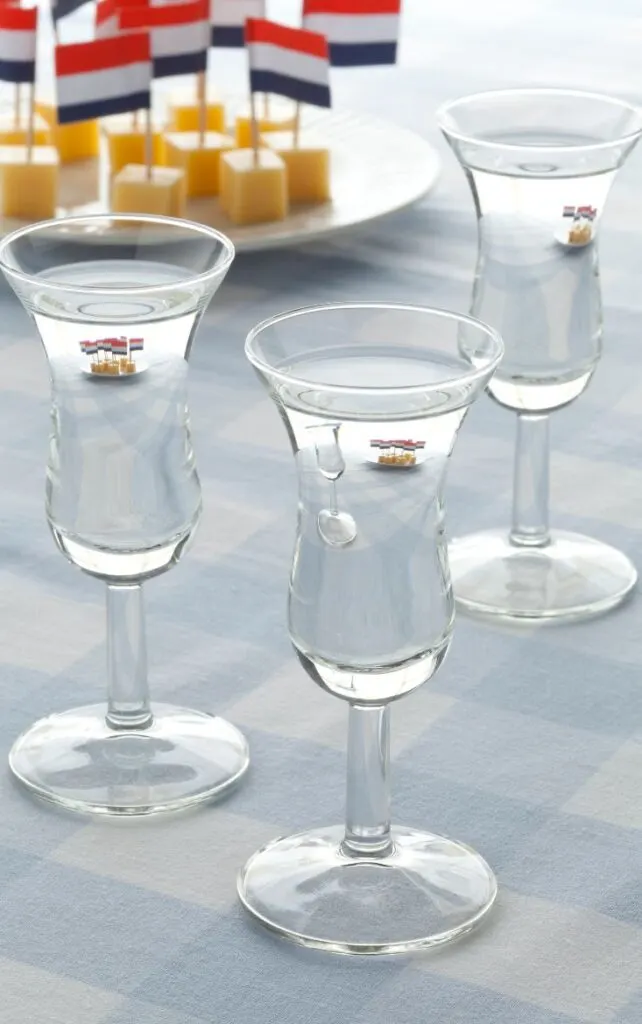 Jenever, sometimes referred to as Dutch gin, is a clear liqueur with the flavour of juniper berries. The flavour is strong, smooth, and reminiscent of vodka.
You'll find local variants of jenever from micro-distilleries across the country. However, they can each be categorised into 'young' or 'old', which indicates their distilling process. The old variation tends to be the smoother of the two.
Often enjoyed next to a beer, for the real jenever experience your hands should not touch the glass for the first sip. Ordering one of these at a bar will make you feel like a real Dutchie.
Stamppot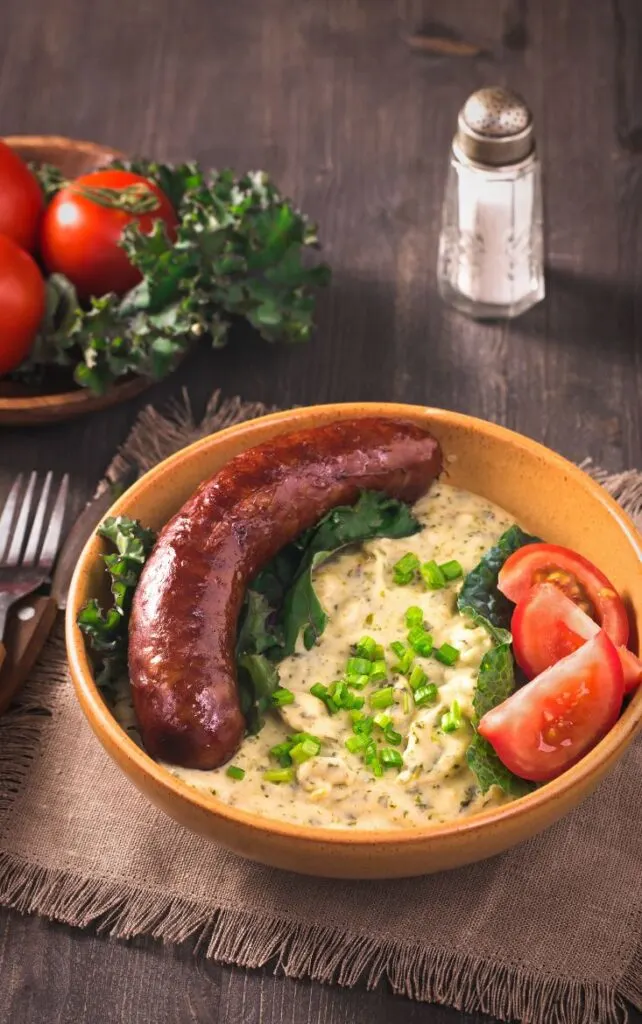 By now you will have seen that the best of Amsterdam food is often sweet or fried. When you're ready to take a break from this and get yourself a real meal, sit down to a plate of stamppot.
The hearty meal of stamppot is comprised of a blend of potatoes and vegetables mashed together into a bowl of delicious. Common ingredients include kale, carrot, or turnip greens and it is often served with a side of rookworst sausages.
It is exactly the type of comfort food Dutch mothers cook on a cold winter's day. So naturally, the best place to try this in Amsterdam is Moeders – Dutch for the word 'mother'.
Hachee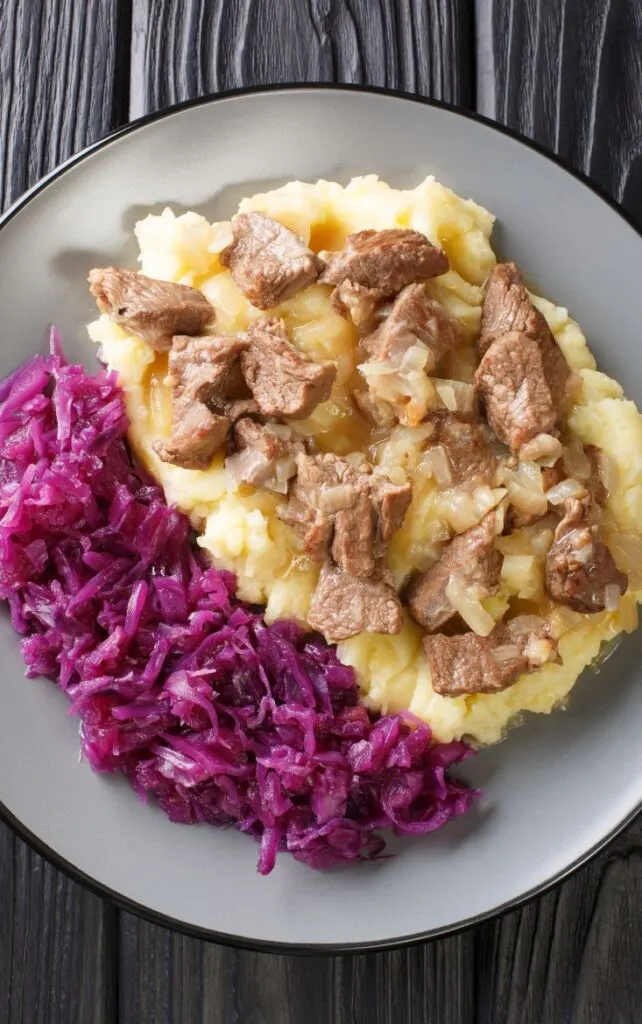 Another fantastic option if you're on the hunt for savoury Amsterdam food is hachee. This traditional Dutch dish is a mouth-watering combination of beef, onions, beer, and gingerbread! The effect is a sweet yet hearty stew, that leaves you feeling warm and nourished.
This dish is often served with mashed potatoes, and I find that a local ale is generally a good accompaniment. To dig into some hachee, head to traditional restaurants serving Dutch cuisine.
Beer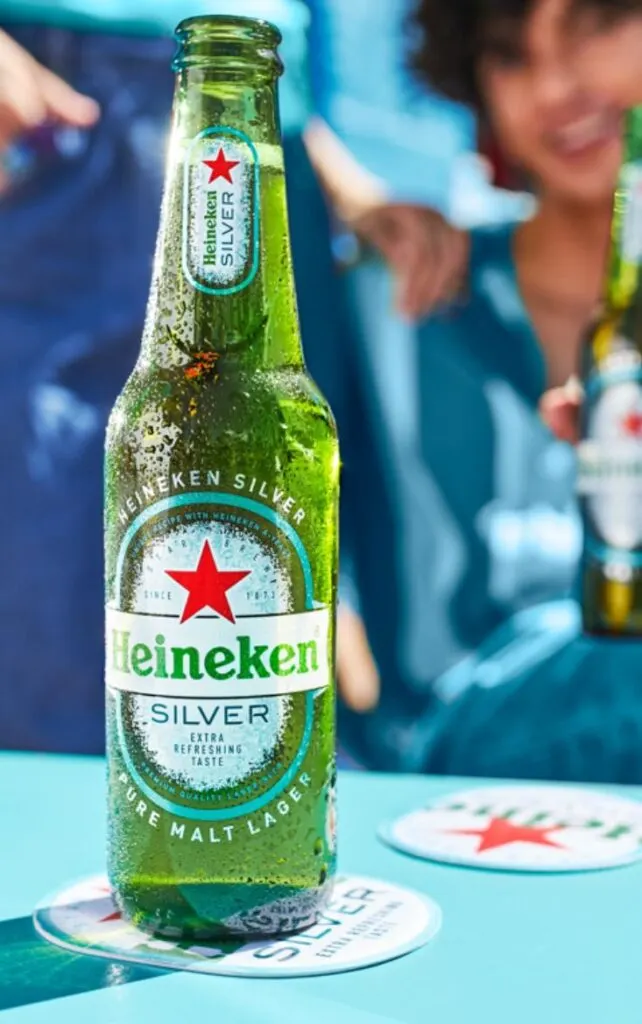 While not strictly speaking a food, I couldn't complete this list without mentioning beer. You'll have no problem finding yourself a fresh cold beer at any time of day or night in Amsterdam. Possibly even more prevalent than water, you'll find it in bars, restaurants, supermarkets and convenience stores.

However, if you're looking for a craft beer experience, make your way to The Oedipus Brewing Taproom. This fun and funky bar has great indoor and outdoor areas, and a worthy selection of mouthwatering beers to try.
My suggestion is the Thai Thai Spicy Triple, which tastes like the glorious combination of a Thai dinner and a beer. Cheers!
Dutch raw herring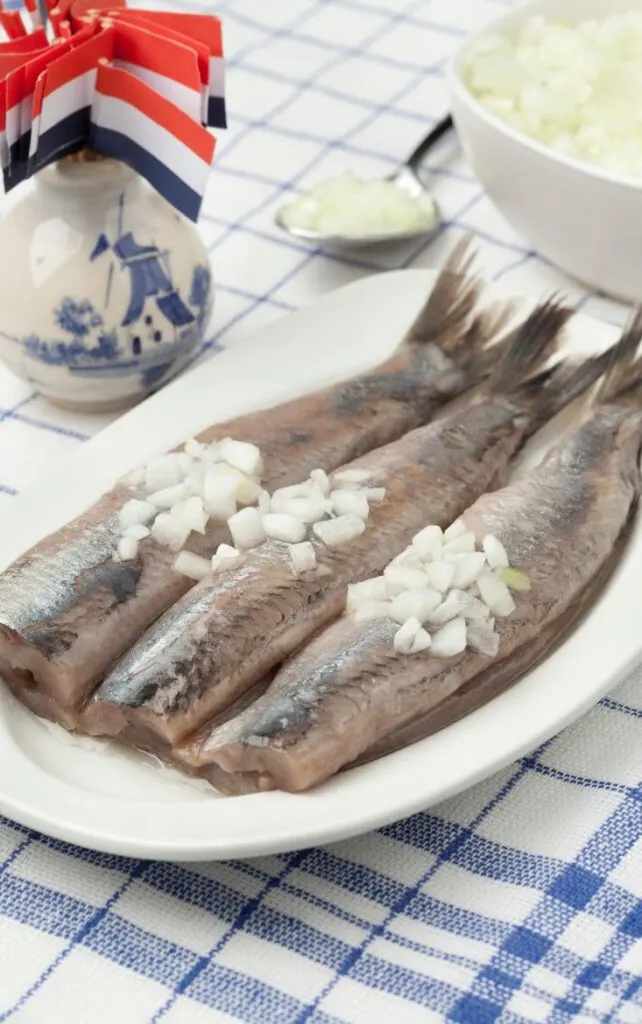 Last but not least on my list of what to eat in Amsterdam is one of the adventurous eaters, Dutch herring! Sometimes referred to as Dutch sushi, this savoury snack is popular across the coastal areas of the Netherlands, with origins dating back to the Middle Ages.
Dutch herring can be pickled or brined. Served and eaten raw, often with a side of chopped onions, it may not sound appealing, but trust me, it is! Available at fish stands across the city, you can enjoy this Dutch delicacy as a sandwich filling, or go all in and eat them straight.
---
So, is your stomach rumbling yet? I know mine is! Do you now have an idea of what to eat in Amsterdam? You can let me know which Amsterdam food you're dreaming about in the comments below.
Like this blog post? Then Pin it for the future!