Are you wondering what to do in Amsterdam when it rains? Then check out all these incredible indoor activities to do on a rainy day in Amsterdam!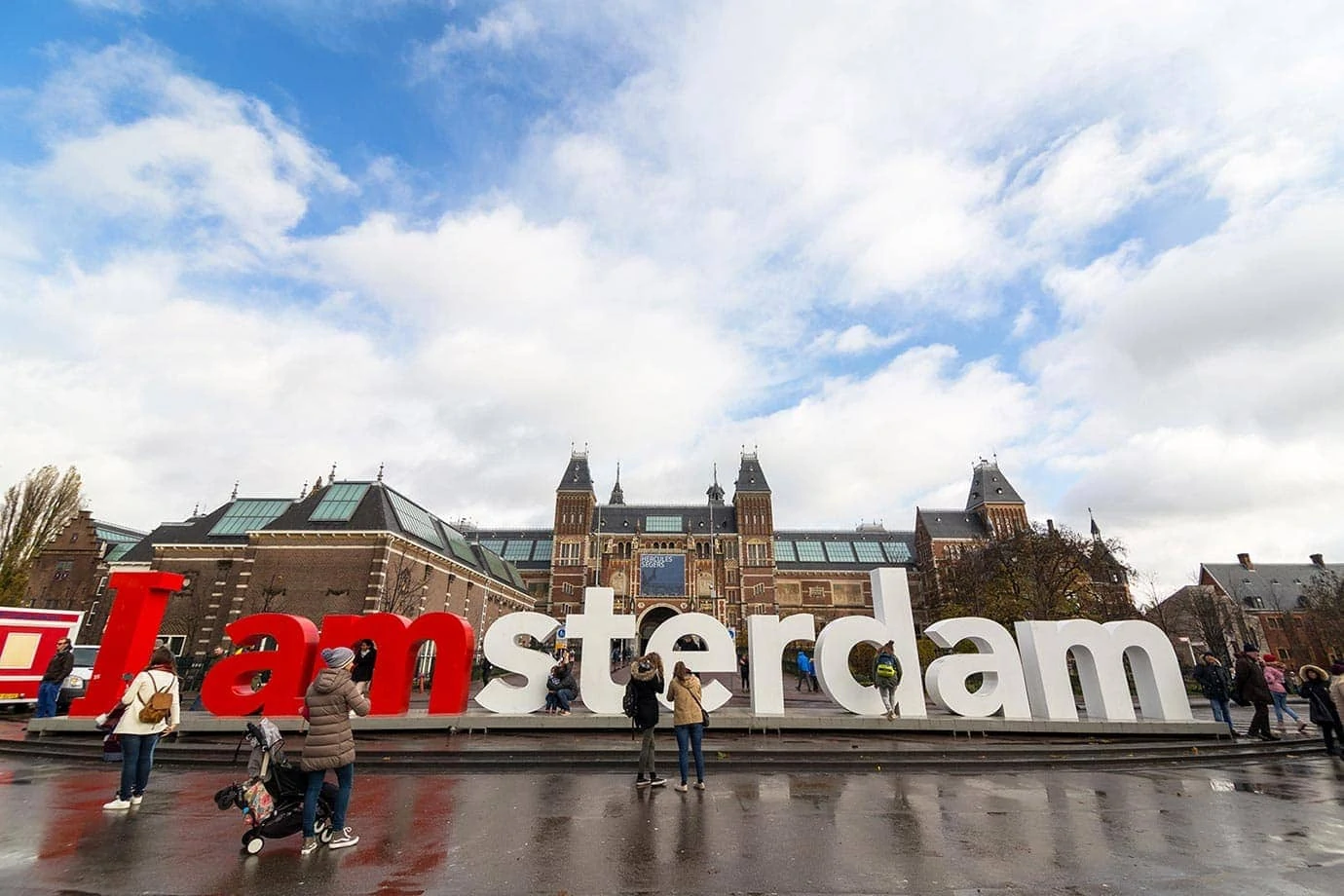 If you're wondering what to do in Amsterdam when it rains then you've come to the right place. I've been there, done it and got the wet t-shirt to show for it.
Obviously the one thing you can't control when you're away is the weather. I can't tell you the number of times I've travelled to somewhere new and exciting only to be thwarted by the weather.
However, I'm going to make sure that your trip to Amsterdam isn't ruined. Even though it might be a rainy day in Amsterdam, there are still loads of things you can see and do in the city. Hopefully in this blog post you'll still be inspired to get out into the city. That's the idea anyway!
To highlight that, check out my video on some of the best indoor activities in Amsterdam. This is what it's really like!

Things to do in Amsterdam when it rains
What I love about Amsterdam is it's so quick and easy flying from London. It's just a short 45-minute flight to Schiphol Airport, a 20-minute train journey and bang, you're in the centre of the city. Before you know it you've got a Heineken in your hand and the good times are rolling.
I've been to Amsterdam a few times before, so it's a city I know well. I had so many plans for this trip – SO MANY PLANS. When I left my hotel at 7:30am on Saturday morning, I had such high hopes for the day. However, as soon as I whipped out my camera to do some filming I felt one or two drops of rain.
I checked the weather forecast the day before and I knew it couldn't be rain, yet there it was, steadily getting heavier and heavier.
I had plans to go to A'DAM Lookout, an observation deck with the best panoramic views of the city. They've even got Europe's highest swing on the sky deck which sounded awesome, but this was the view that greeted me when I got there.
Looking up at the sky, I knew it was going to be a full day walking around Amsterdam in the rain, and I knew all my filming plans had gone out the window. It happens. I didn't want it to ruin my trip though. That's when I reverted to plan B.
Whenever it rains and you're filming or taking photos, you've just got to head straight indoors. So, with that in mind, here's what to do in Amsterdam when it rains.
Hopefully you won't worry about the weather outside with these amazing activities. If you've only got one day in Amsterdam then you've really got to make it count!
Also, there are so amazing day trips from Amsterdam if you're looking at getting out the city and into the countryside. One of my favourites nearby is the Hague, and it's really easy doing it all in a day!
Indoor Activities in Amsterdam
Head to Museumplein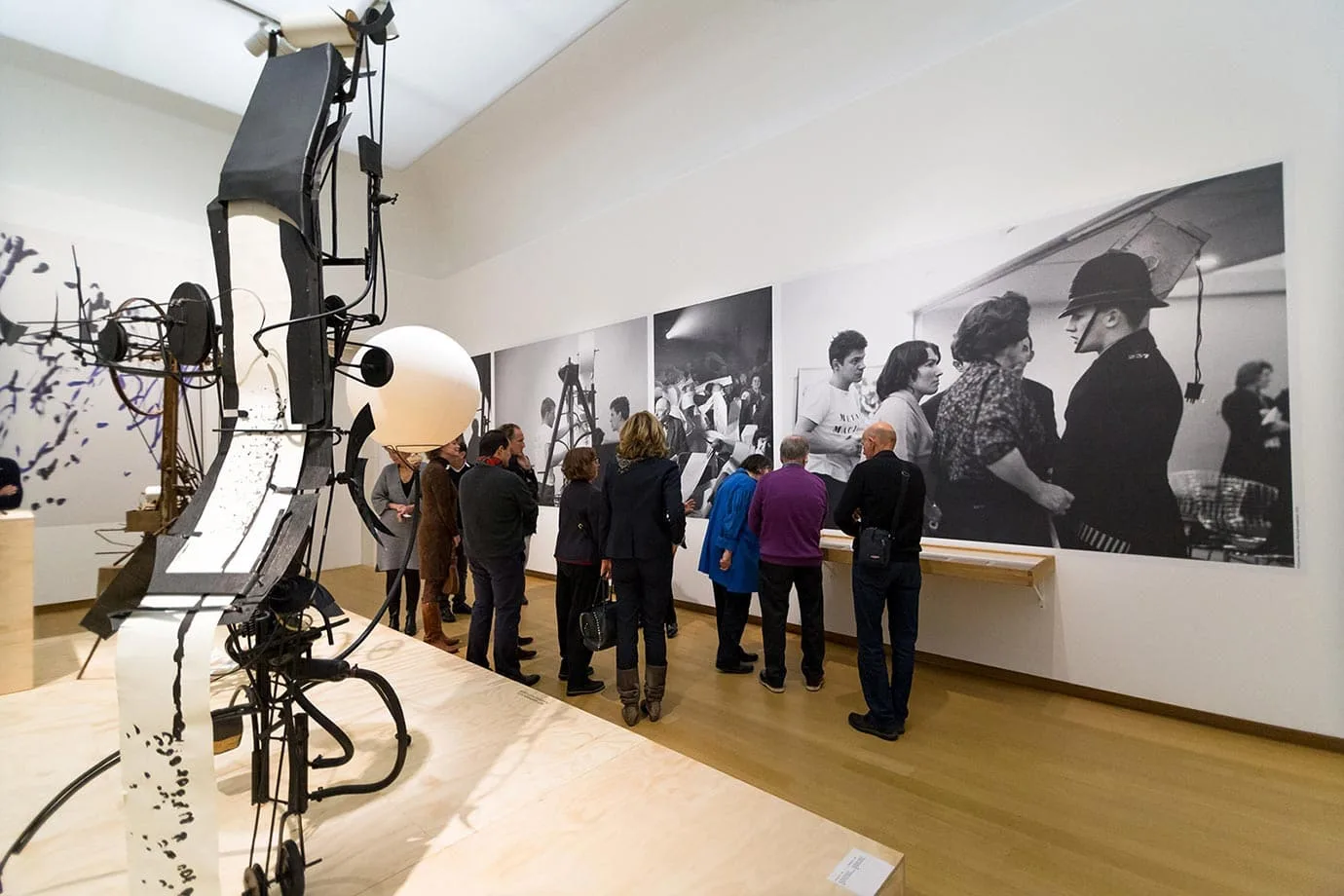 One of the first things to do in Amsterdam on a rainy day is head to a museum. There are over 100 different museums to choose from in the city, so you're bound to find one that you like.
If you head to Museumplein, Amsterdam's Museum Square, you will find three of the Amsterdam's most famous museums. All of these will provide you with hours of entertainment on a rainy day.
First up there's the Rijksmuseum which is home to a vast assortment of Dutch fine art including Rembrandt's iconic The Night Watch painting.
Then there's the Van Gogh museum which has the world's largest collection of works by Vincent Van Gogh (including that piece).
And finally, there's Stedelijk, the design and contemporary art museum (which is the one I went too!)
Obviously these museums can get a little on the busy side when it's raining. However, if you head here early in the morning then you'll usually be able to get inside without having to queue.
And if none of those museums are your thing then there's always the Amsterdam sex museum…
Visit a "brown cafe" and have a pint of Heineken
Amsterdam is famous for its old cafes (no, not those ones). These are known as "Brown cafes" due to wood and leather being used everywhere. They're basically the traditional local pubs in Amsterdam.
If it's raining outside, I'd really recommend coming inside and sinking a few beers. Even though it'd be rude not to have a Heineken (the local beer here), there's also a huge craft beer scene in the city. Most of these places will supply a few local craft beers too, so I'd recommend one of these.
A few places you might want to check out are Café Chris, Café Heffer, Papeneiland, t'Smalle, and Tabac.
And if you want to learn about beer, then go on the Heineken Experience
Another fantastic option for a rainy day is the Heineken Experience, the tour of the Heineken brewery. Tickets cost 20 euros and include two drinks. Once inside you get to learn all about how this delicious beer is made.
Open in 1867, the Heineken brewery is a huge landmark in the city, and come rain or shine it's definitely one of my favourite things to do. When it comes to things to do in Amsterdam when it's raining, this one is right up there.
You can get your tickets for the Heineken Experience here.
If beer isn't your thing, have a coffee instead
Like any other major European city, the coffee revolution has hit Amsterdam hard. What I love about this is there are so many different independent cafes to choose from.
If you're looking for a place to catch up on a good book or to chat with a friend while it's raining outside, then a cute little café might just be for you!
A few places you might want to check out are Coffee Bru, Espressofabriek, Screaming Beans, and the Scandinavian Embassy. Any of these are fantastic places are just fantastic on a rainy day.
Try different foods from around the world at the Foodhallen
Still wondering what to do in Amsterdam on a rainy day? Then eat your way through the city!
If you want to sample different foods from around the world, then the Foodhallen is the place for you. This refurbished tram depot is home to over 20 different food-truck style stands selling different cuisines from around the world. The best bit is it's all under one very dry roof.
A few things to try are traditional bittenballen, Vietnamese summer rolls, a Greek meze, a home-cooked pie, and the artisanal burgers are simply delicious too. To be honest with you, you can't go wrong with any of the food here.
Photo by Franklin Heijnen
Take a canal cruise
Even though it's raining, you can't come to Amsterdam without taking a canal cruise. After all, it's always one of the things to do in the city.
Created in the 17th century, the canals of Amsterdam are a UENSCO protected site. Seeing all the sites from the cosy confines of a glass-ceiling boat is the best way to tick everything off in the wet weather.
There are loads of different canal cruise companies to choose from but I'd really recommend this one. This is one of the best reviewed canal tours in Amsterdam and they're great.
There are loads of different canal cruises all over Holland too. Make sure you check out some of the best family friendly places in Holland to see where you can go with the little ones. You'll be surprised at how much there is to do with the family in Holland!
Go to the theatre and grab yourself a bargain
If you're into the theatre then you can grab some amazing last minute deals on the day, especially when it's raining. After 10am, the Last Minute Ticket Shop sells selected shows (for that day only) at a hugely discounted price, usually 50% to 65% off. That is such a huge saving!
However, beware! Some shows are only suitable for Dutch speakers, so any marked with an NL symbol are the ones to avoid (unless you speak Dutch of course!)
Who said Amsterdam in the rain had to be boring!?
Photo by Erik Zachte
Buy some cheese!
If there's one thing the Dutch are famous for its their cheese (okay, they're famous for lots of things, but cheese is one of them).
If you're looking to pick up a memento of your time in Amsterdam why not some cheese!? Their Gouda and other hard cheese is to die for, and with loads of little cheese shops dotted around the city you're never far away from the good stuff.
Please don't let the rain get you down. Instead, head indoors and do something different on your trip to Amsterdam!
---
What are some of your favourite things to do in Amsterdam in the rain? I'd love to know what you think so please post in the comment box below!
Like this blog post? Then make sure you Pin it!