From balik ekmek to bubbling baklava to a very different type of kebab, this is what to eat in Istanbul – all these dishes are so delicious!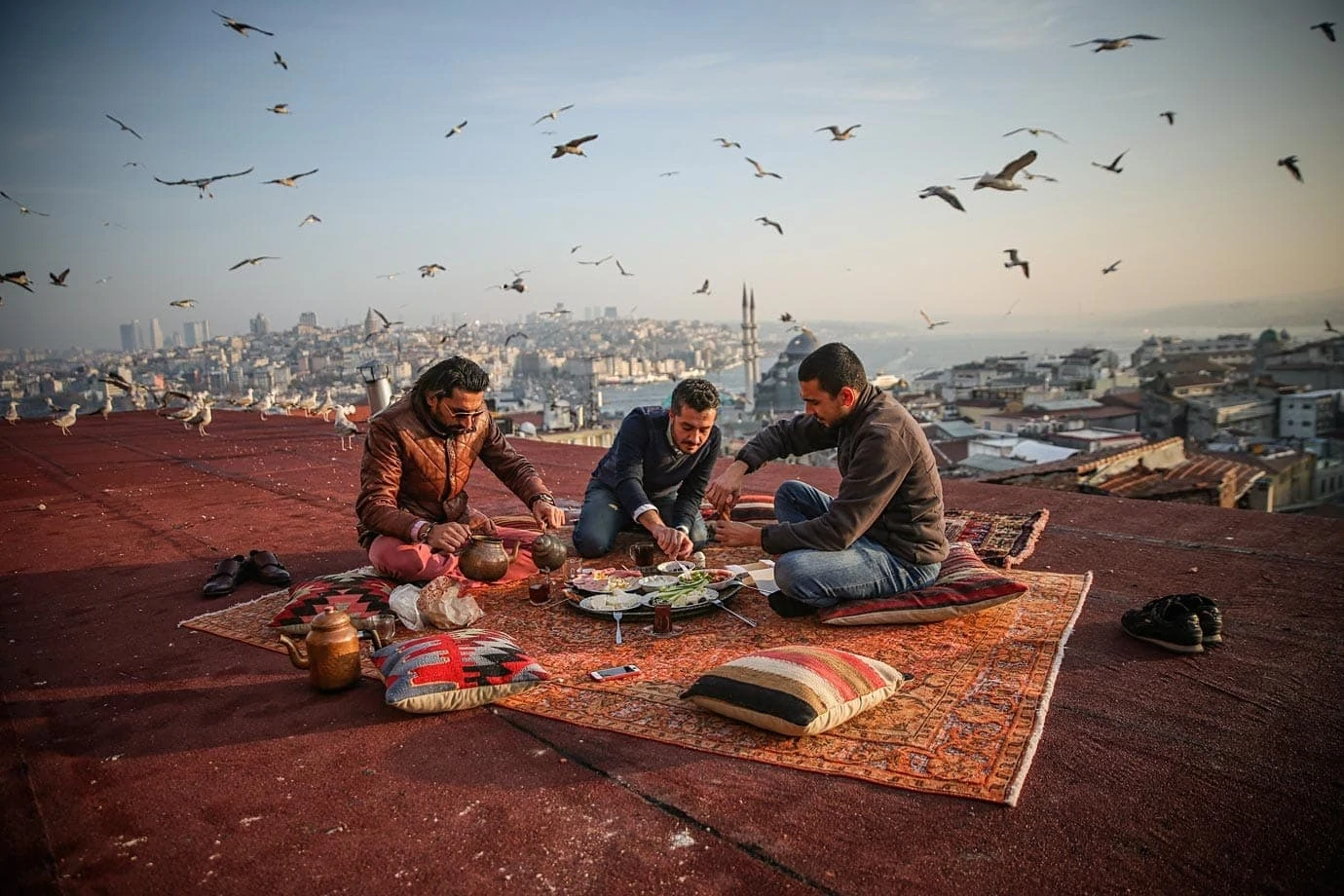 Istanbul is a city where east meets west. It has one foot in Asia, the other in Europe, and because of this it is a melting pot of a cultures and cuisines.
Asian spices are used in western dishes to create flavours unlike anywhere else in the world and the food is downright delicious here. With that in mind, this is what to eat in Istanbul!
One of the best ways of getting to the heart of Istanbul is through its food. With so many different types on cuisine on offer from simple street food to fine-dining, you could easily spend a week exploring the city without ever having to try the same dish twice. Trust me, I've tried!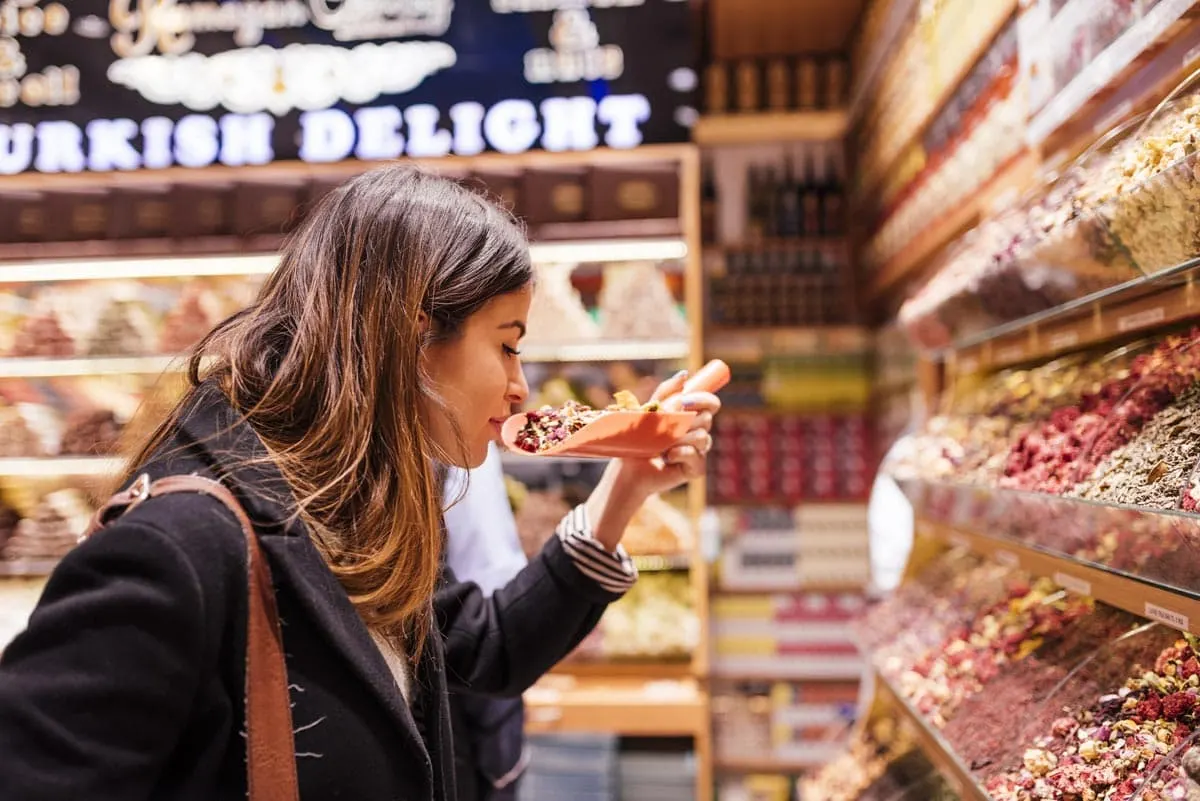 While I was in in the city with Lonely Planet, we were on the hunt for the best places to eat in Istanbul. We wanted to find those authentic dishes that you just can't find anywhere else, those dishes that highlight why Istanbul is such an amazing foodie destination.
From bubbling baklava that's good to eat at any time of the day to a kebab that's so different to the one you find at the end of your street, this is what to eat in Istanbul.
You can check out some of these delicious dishes on this food tour of Istanbul. This is the one I've been on and I loved it!
Make sure you watch my video on where to find the best food in Istanbul!
Balik Ekmek
Balik ekmek translates to "fish bread", and that's all this dish is, a fish sandwich.
At the bottom of Galata Bridge on the Karakoy side there are three boats bobbing in the water. It is here that you can find the best balik ekmek in Istanbul where fresh mackerel is being grilled directly on the back of the boats.
The fish is served with a little bit of lettuce, onion and tomato, and all of this is washed down with a fluorescent pink picked juice. Apparently this is the way Turks have been eating balik ekmek for centuries, so obviously I had to give it a go myself. I have no idea how anyone manages a whole cup of this stuff, but it wasn't bad for the first couple of sips. I'm not too sure how this would go down on Boxing Day, and if you don't like pickles then steer well clear.
Every day this area of Istanbul is absolutely teeming with people, mostly with locals looking for a quick bite, and it is one of the cheapest places to eat at in the city – a balik ekmek sandwich will set you back 5 lira, so about £1.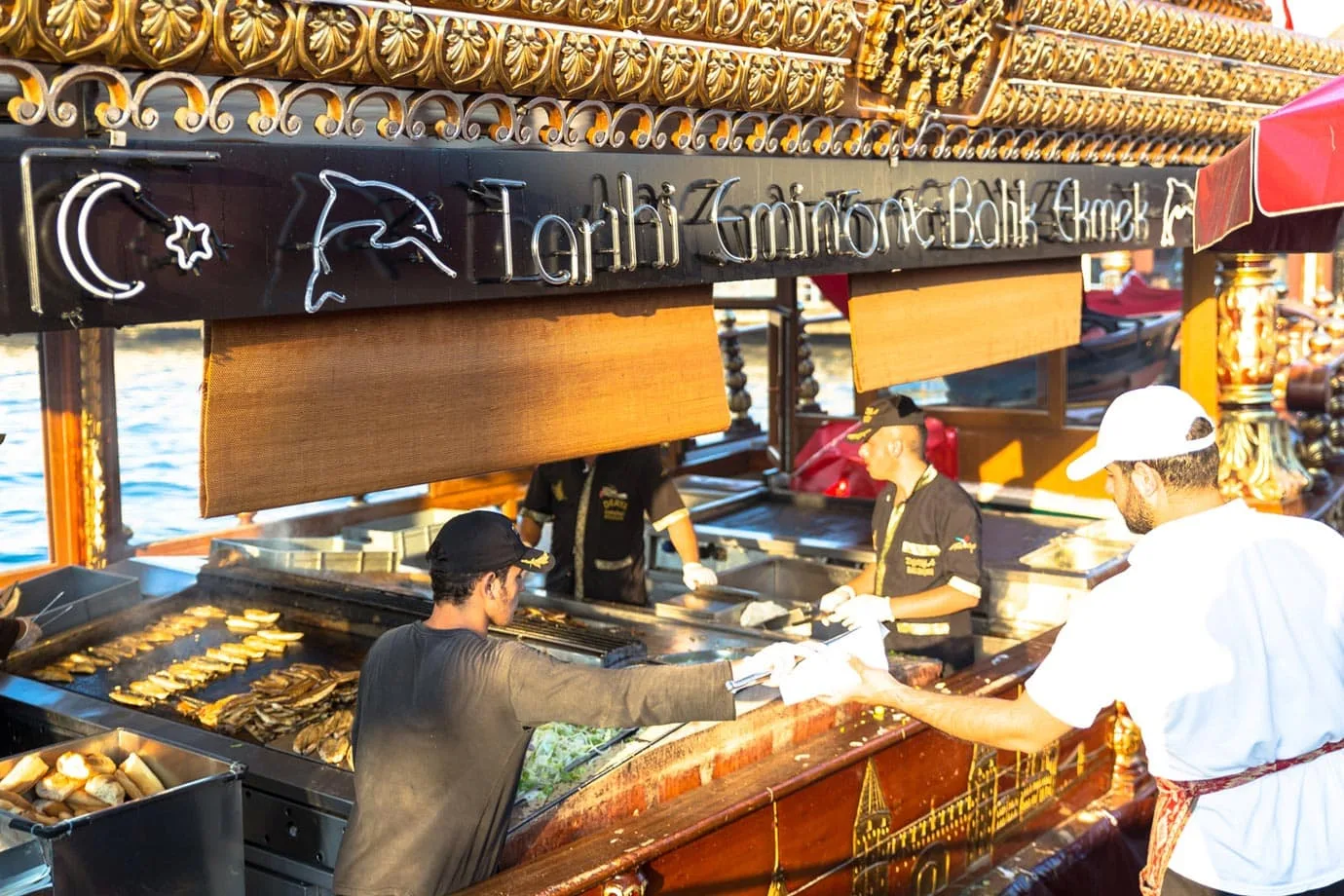 Cağ kebab
Cağ kebab, otherwise known as horizontal kebab, is a very different version of the döner kebab you see everywhere in Istanbul.
This dish originally originates from the eastern Anatolian province of Erzurum, but the best place to get it in Istanbul is from Şehzade Erzurum Cağ Kebabi.
With just a handful of tables inside and out, this place isn't the prettiest but the food is sublime. The cağ kebab is marinated lamb with lots of sumac and spices, and it is slowly rotated over a wood fire to cook it.
Cağ kebab is very thinly sliced on a skewer (the cağ) and served with lavash (a flat bread), salad and a few grilled chilies for a bit of heat, and it is so succulent and juicy. It really is so delicious.
Tuba, the food blogger from Istanbul Food I was with while in Istanbul, said the way you should eat it is straight off the skewer with a little bit of bread and chili, and even though this is Turkish fast food, it doesn't come more authentic than this, especially for serious meat lovers.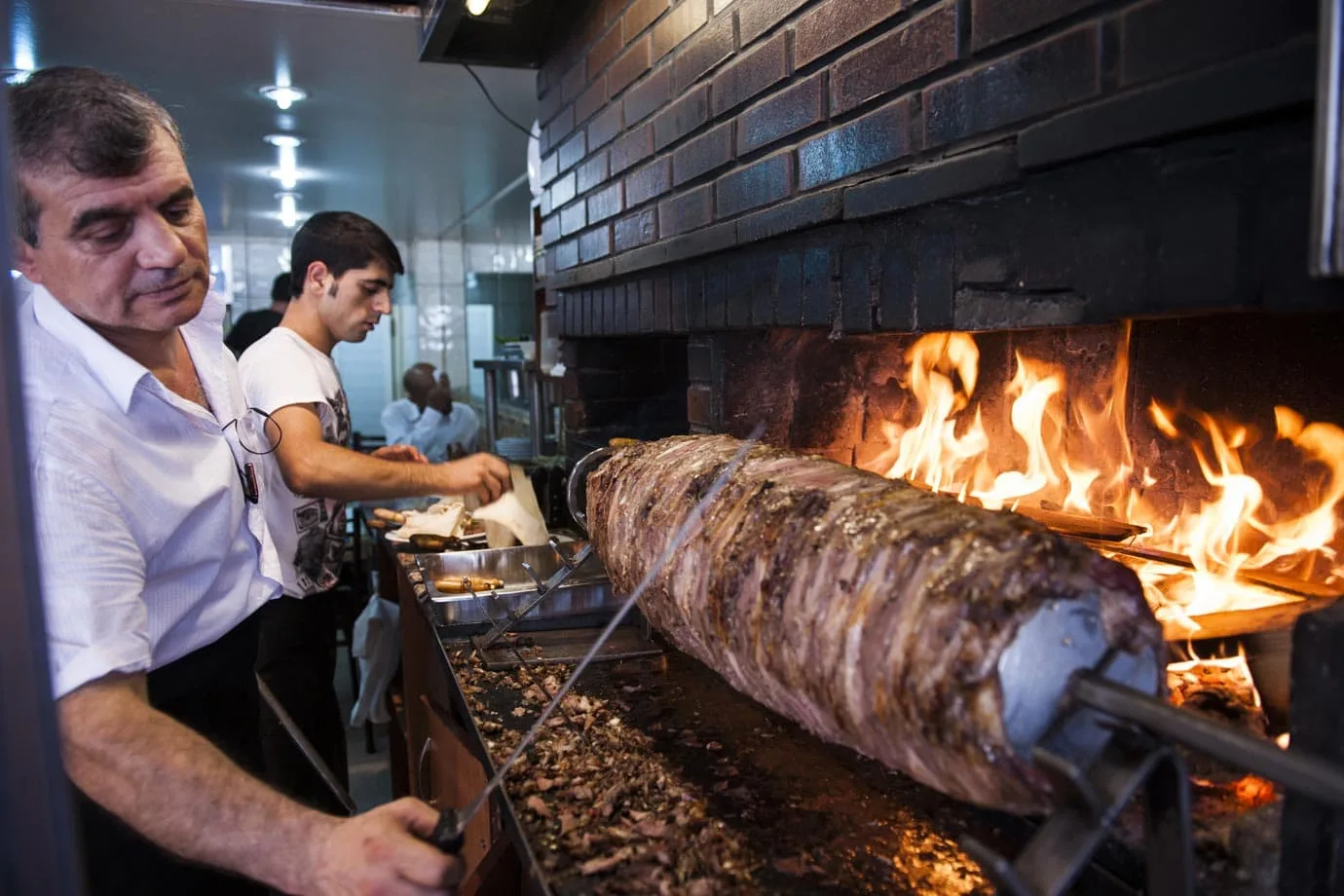 Baklava
You can't come to Istanbul without trying at least a dozen different types of baklava.
One area that's famed for its baklava is Gaziantep, a city in the south of Turkey that's known for growing the best pistachios which creates the best baklava.
Because of this, the best baklava in Istanbul is from Karaköy Güllüoğlu, a family-run business that's been producing baklava in Gaziantep since the 1820s.
Baklava is layers of filo pastry cooked in a sugar syrup or honey and often stuffed with nuts like pistachio and walnut. Even though this is a super sweet desert, there's no bad time to eat baklava, and traditionally Turks would eat it for breakfast in the morning to give them energy.
The most popular flavours are fıstıklı (pistachio) and cevizli (walnut), and I was told by the owner, Mr Güllüoğlu himself, that the best way to eat baklava is with clotted cream on the side. Also, the sign of a really good baklava is if you can hear the layers crunch when you put your fork through it.
It's not the healthiest snack around (eating more than three in one sitting will give you an instant heart attack) but definitely one of the most authentic in Istanbul!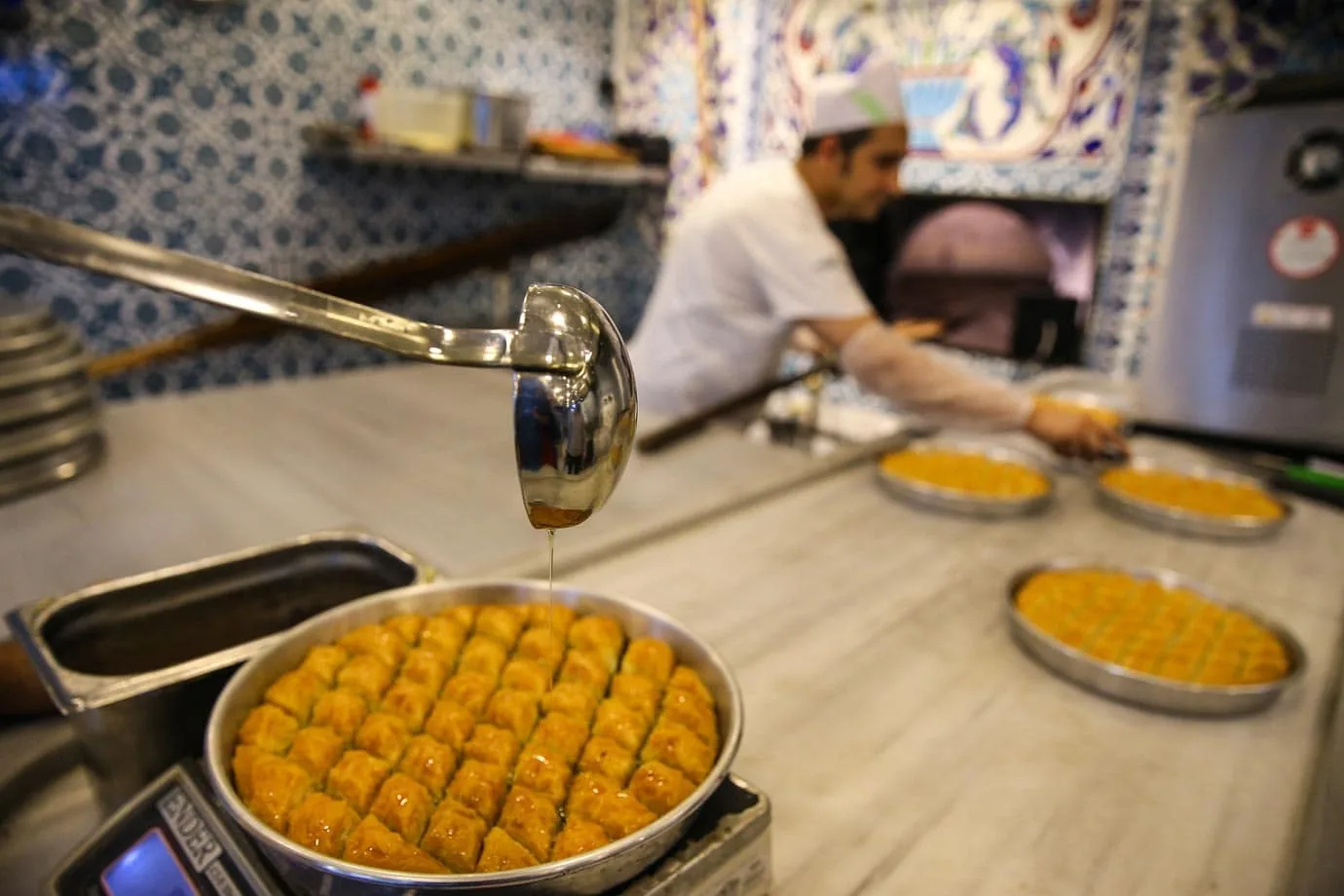 Manti
Manti is a Turkish ravioli served with a yogurt sauce, and it is a dish that all Turkish grandmothers know how to make.
This dish is usually lamb or ground beef, lots of spices, and stuffed in a pasta to essentially make ravioli or dumplings. Once cooked, manti is served with a spicy yogurt, and the flavour combinations are divine.
Tuba, my resident food blogger in Istanbul, took me to Yeni Lokanta right in the heart of the city, and she said it was here that I'd find the best manti.
Yeni Lokanta is a restaurant that's taking very traditional dishes and is updating them with a new twist. This restaurant is often voted in the top restaurants in Istanbul so I knew Tuba had chosen well!
What can I say about manti other than it's delicious. It was probably my favourite dish I had while on my culinary odyssey of Istanbul and that's really saying something. Again, I loved how authentic it was, it was incredibly comforting too. All I know is you've got to try it while you're here! This is without a doubt one of the best places to eat in Istanbul.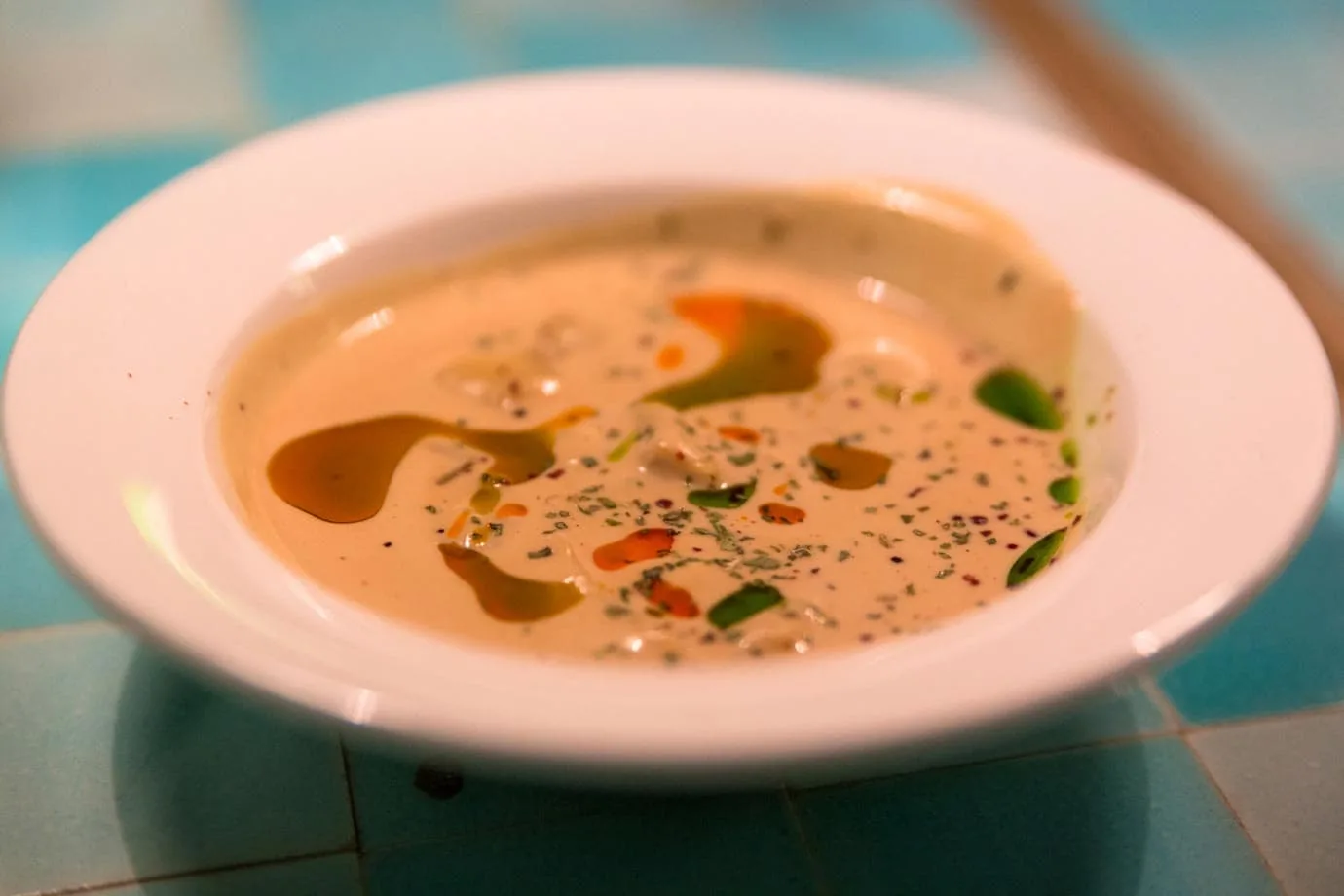 Every time I come to Istanbul I'm always taken aback by the number and variety of dishes here – I know it's clichéd to say but there really is something for everyone.
The thing is, these were just a few dishes from dozens we tried while in Istanbul – the problem is we couldn't film them all!
What I do know about food in Istanbul is you've just got to get stuck in – it really is a delicious feast for the senses.
Photos of food in Istanbul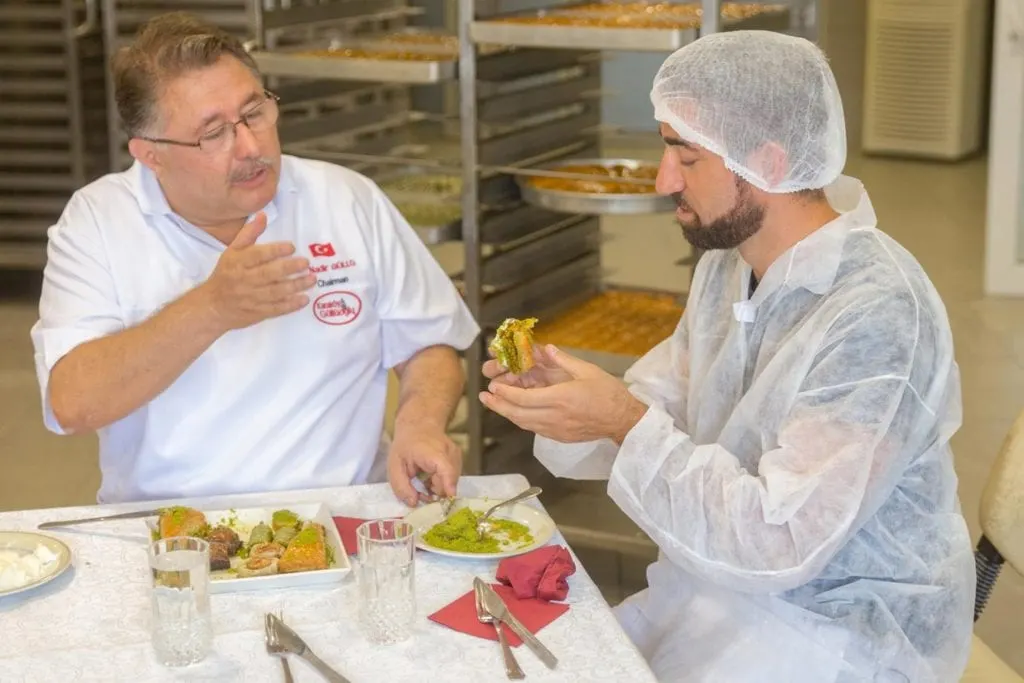 ---
My trip to Turkey was in association with Lonely Planet and Turkey Tourism uncovering some of the best things to do in the country. As always, views are entirely my own and without bias.
What are some of your favourite dishes you like to eat in Istanbul? Are there any places or restaurants that you'd really recommend? Let me know in the comments below!
Like this blog post? Then make sure you Pin it!