Looking for the best things to do in Istanbul in winter? From exploring Hagia Sophia to seeing the Grand Bazaar, this is what to do in Istanbul!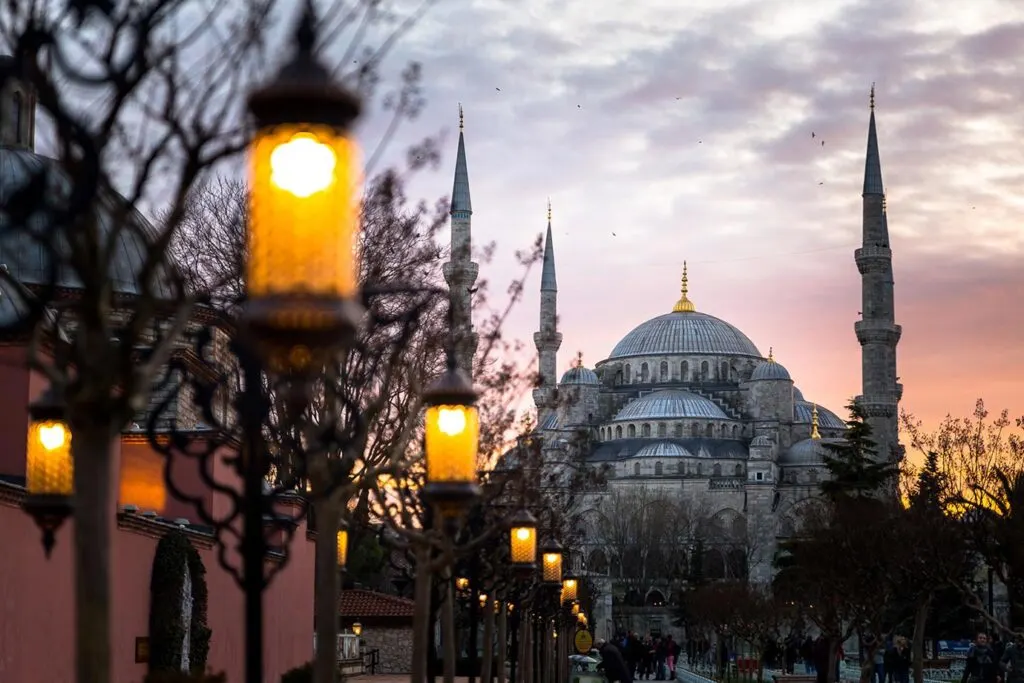 I've said it before and I'll say it again, I love visiting Istanbul. The delightful combination of Asian and European cultures, the fascinating, complex history, and of course the incredible food, make this such an amazing place to visit.
With long days and warm weather, summer is the peak tourist season in Istanbul, meaning long lines and packed out attractions. Also, the weather can be super hot during the summer too.
That's why, if you're looking for a more authentic and less crowded experience, I recommend visiting Istanbul in winter.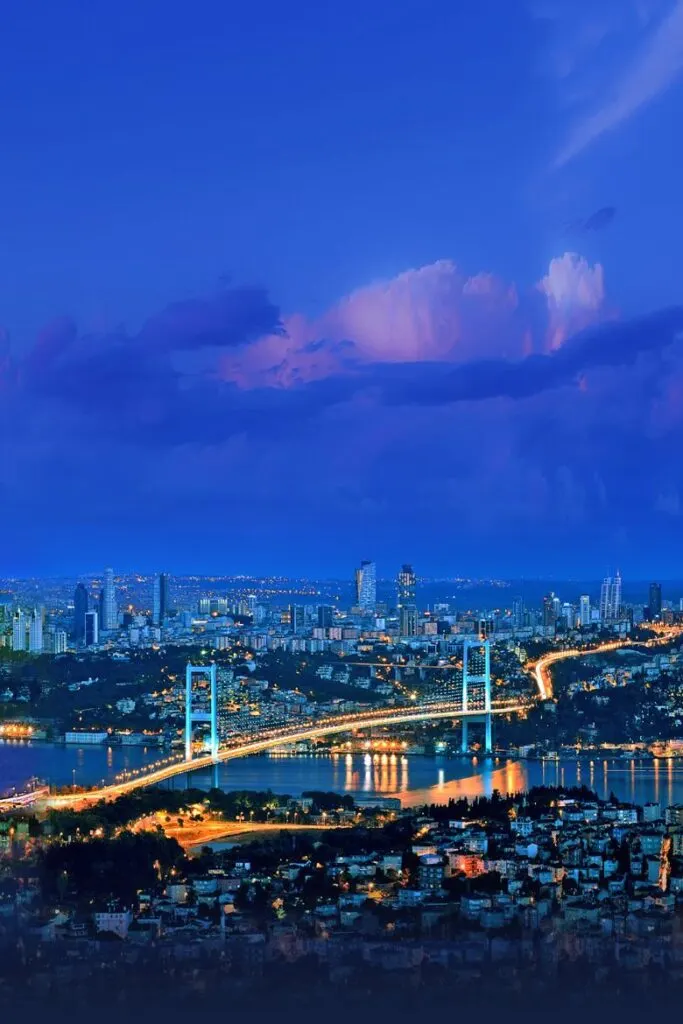 There are many fantastic Istanbul winter activities to enjoy. Take your time marvelling at popular attractions such as the Hagia Sophia and the Blue Mosque without the bustle of the summer crowds.
Dig into some comfort food on a delicious food tour. Go hunting for treasures in the Grand Bazaar. Or treat yourself to a traditional Hamam experience.
I can promise you, no matter the season, you will not get bored in Istanbul. Read on to find out what winter in Istanbul is all about!
If you're planning your trip here, I've rounded up some of the best tours to do in Istanbul, so check out that blog post too.
Istanbul winter weather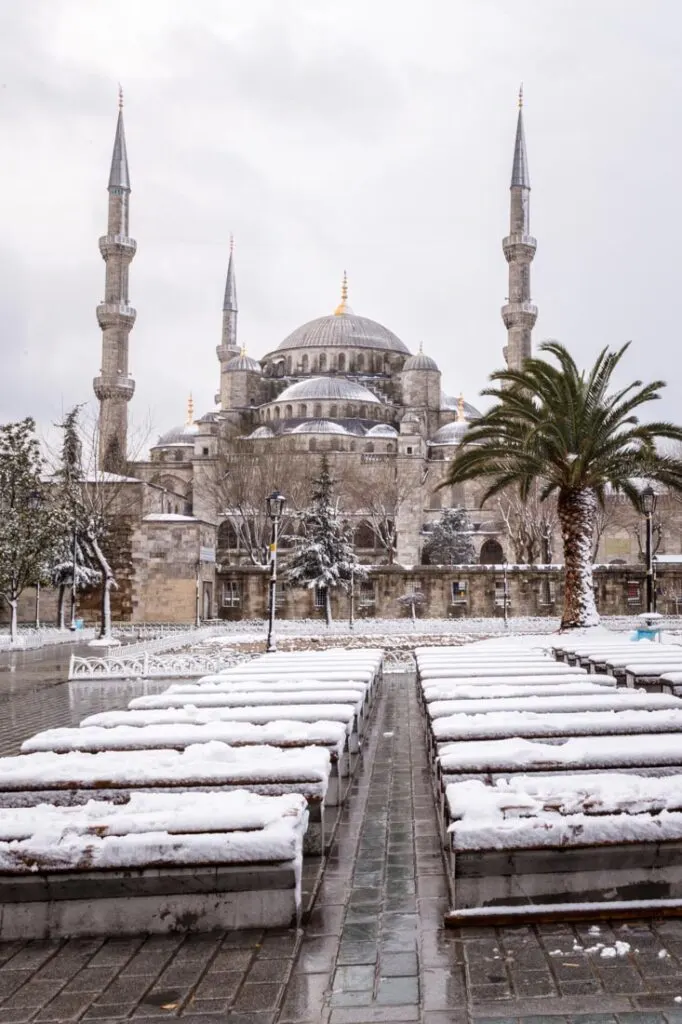 Istanbul's winters are milder than many of its European counterparts. Over the winter months you can expect average highs ranging from 8.5°C-10.7°C (47.3°F-49.5°F) and average lows of 5.3°C-7.7°C (41.5°F-51.3°F).
Istanbul in January is the coldest of the winter months, with average temperatures ranging between highs of 8.5°C (47.3°F) and lows of 5.3°C (41.5°F).
It might surprise you to find out that, despite warmer averages, it can actually snow in Istanbul in winter. It did the last time I was there in winter and it made the city even more magical. Come prepared with plenty of layers, as well as a beanie, scarf and gloves. I would also recommend a sturdy pair of waterproof walking boots too.
---
Best Things to do in Istanbul in winter
Go shopping at the Grand Bazaar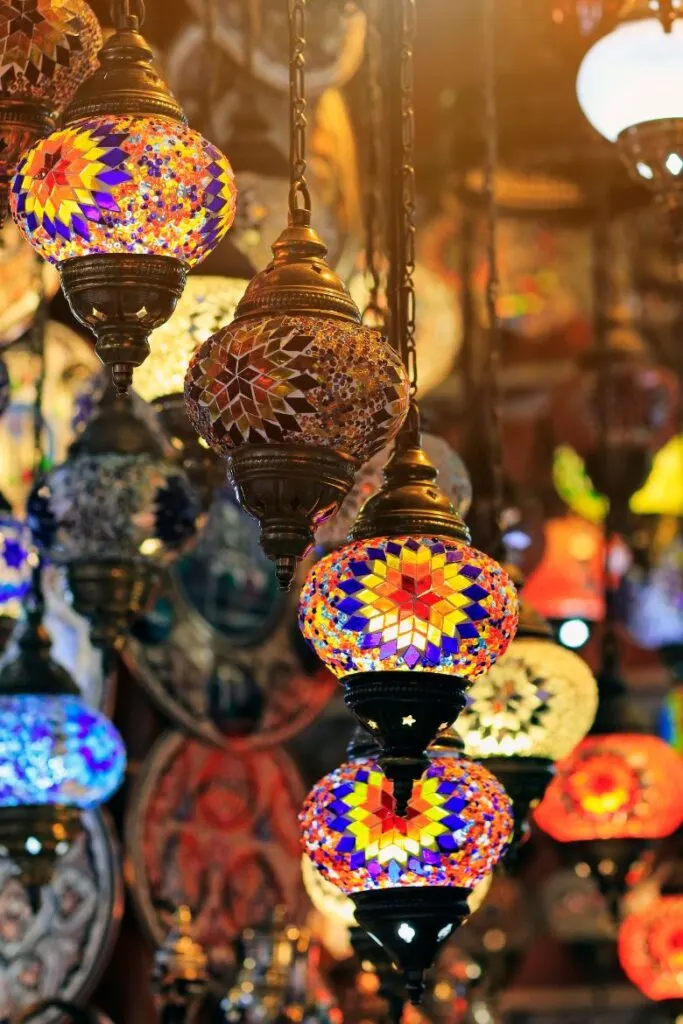 Spend a day getting some retail therapy while shopping for presents and curiosities at Kapalıçarşı, the Grand Bazaar. Located in Fatih, this undercover market opened in 1455 and has over 4,000 shops.
It is actually one of the world's largest and oldest covered markets, and attracts up to a whipping 400,000 people daily. Spread over the 61 covered streets you'll be able to buy everything from carpets and furniture to clothes and jewellery.
Take a stroll along the Bosphorous in Ortaköy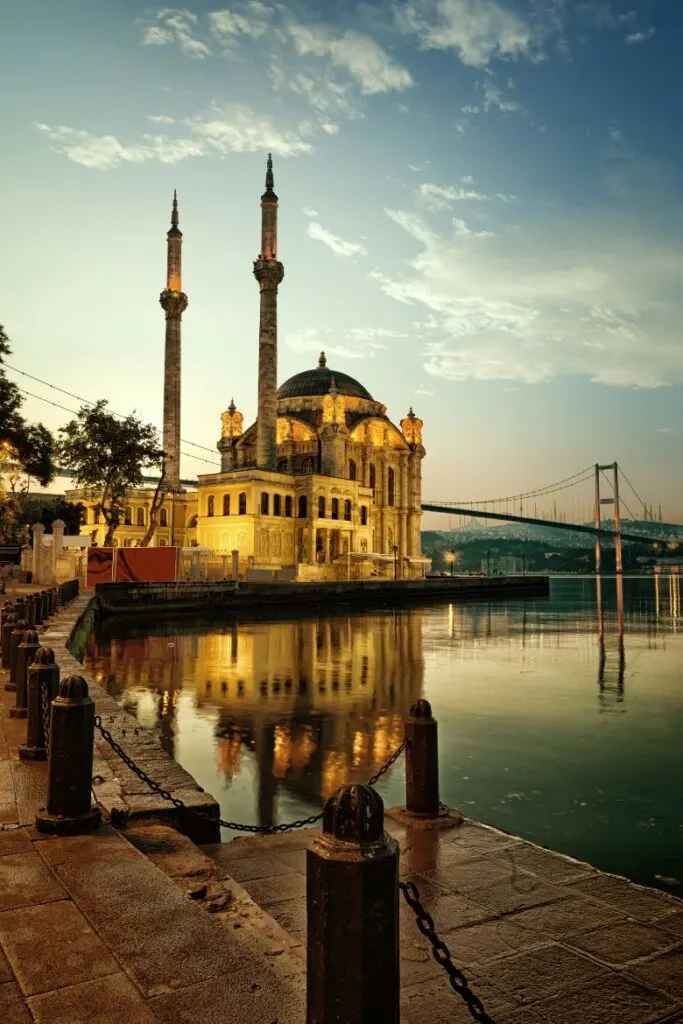 Wander along the cusp of where east meets west in the lively neighbourhood of Ortaköy. Along the way you'll encounter iconic structures including the Bosphorus Bridge and the picturesque Ortaköy Buyuk Mecidiye Mosque, as well as the Esma Sultan Mansion.
After a relaxing stroll, grab yourself a baked potato at one of the street stalls, sit on a bench and enjoy some people watching.
Take a break at a Turkish coffee house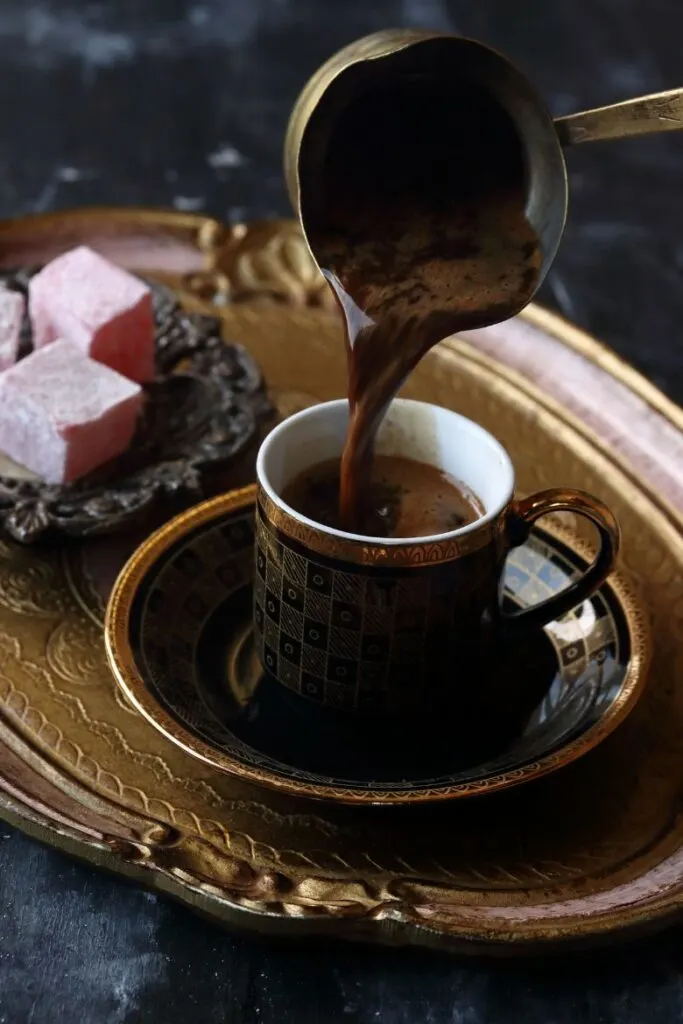 Cooked in individual pots over an open flame, or even on hot sand, rich and aromatic Turkish coffee is a must-try during your visit. This preparation of coffee dates back hundreds of years and is such a part of Turkish culture, it has been recognised by UNESCO.
Unlike the coffee you may be used to, Turkish coffee is prepared by mixing a finely ground powder into the water. Once poured, this powder will settle to the bottom of your cup, to be left unconsumed.
Dig into the local cuisine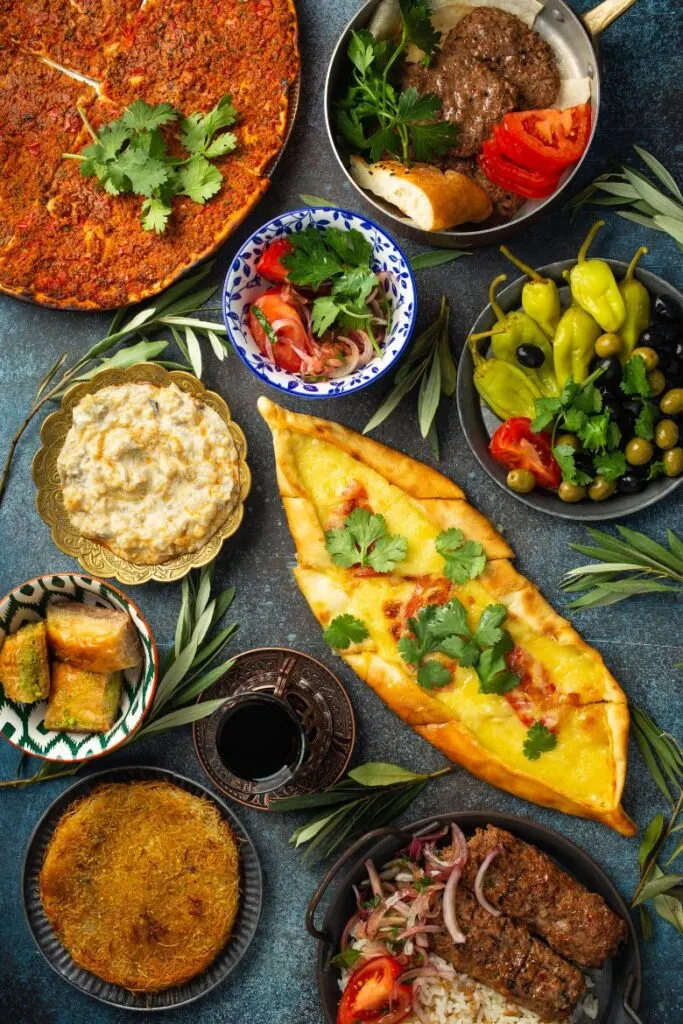 One of my favourite Istanbul winter activities is getting stuck in to the delicious food. Seriously, the food here is so good I wrote a whole post about it. I'm always happiest when eating my way through the city.
While you're here, make sure to treat yourself (and your taste-buds) to some amazing street food. Get an Iskender kebap from a 'Kebabci Iskender' restaurant, a zesty lahmacun, or a fresh simit and you'll be feeling warm again in no time.
Take an all day food tour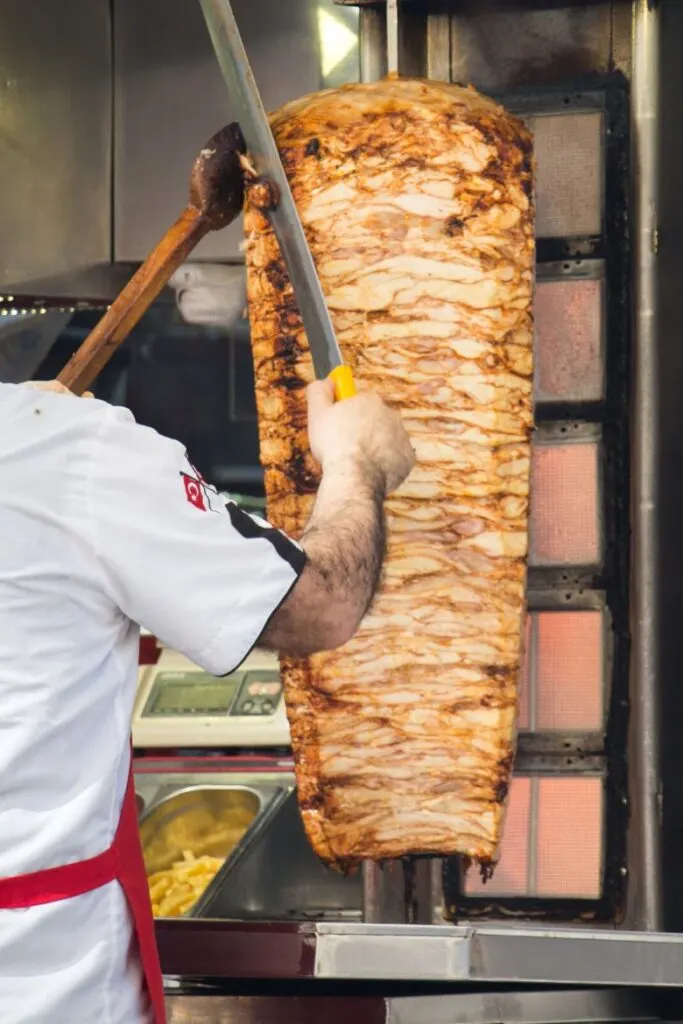 If you're really keen to get your comfort food on, while learning more about Turkish cuisine, take a guided food tour around the city. Spread over 4 hours, you will stop at 4 different locations. Over the evening you'll try mouthwatering dishes including mussel kebabs and köfte (meatballs), as well as traditional Turkish sweets.
I did this food tour during one of my trips and absolutely loved it. You learn so much and walk away absolutely stuffed. This is the perfect winter activity to keeping out the cold. Arrive hungry!
Visit the Spice Bazaar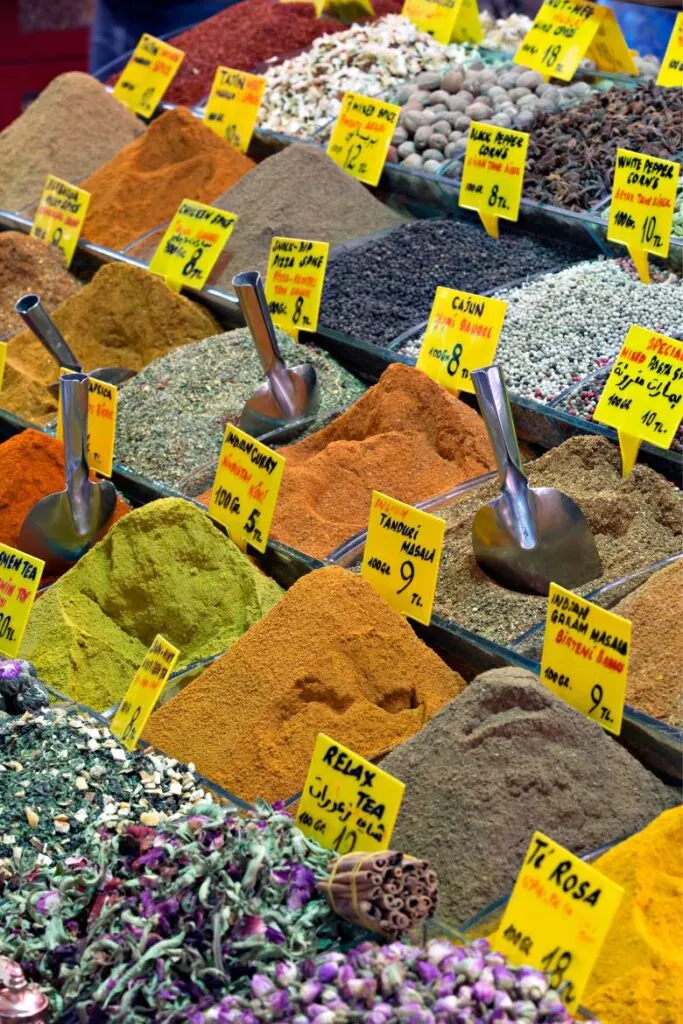 Once you're feeling inspired by all the delicious flavours in Turkish cuisine, take a trip to the Spice Bazaar in the Eminönü district.
With brightly coloured powders and sweets, a mouthwatering mix of aromas, and samples to taste, visiting this market is a joy for the senses. Stock up on locally used spices so you can recreate your favourite Turkish dishes at home.
Have a Hamam experience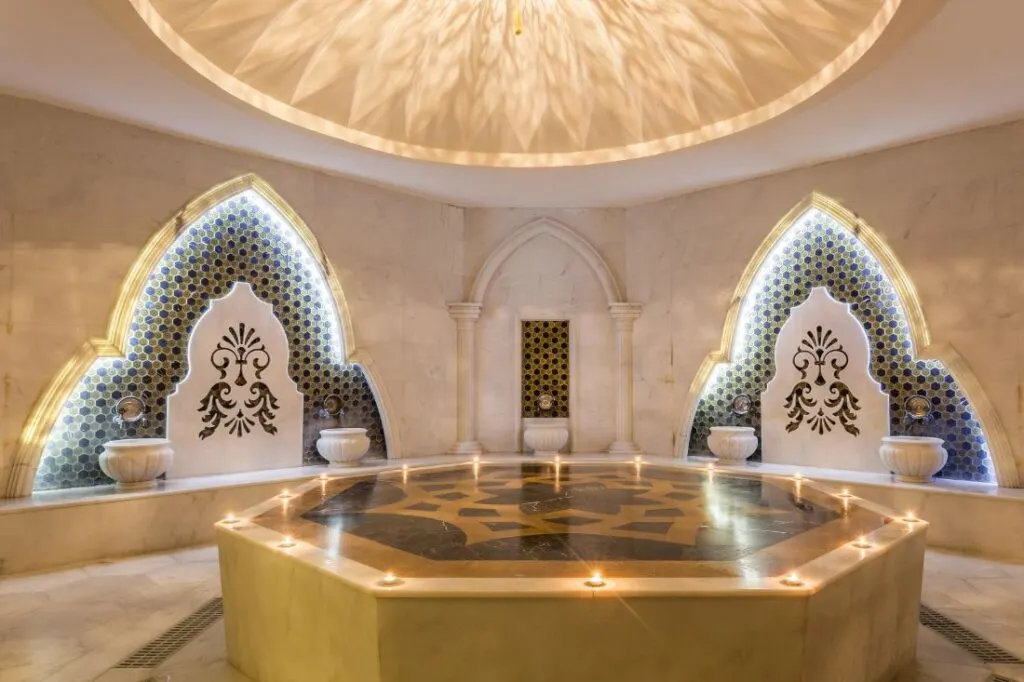 Learn more about the local culture while being warm and pampered at a Turkish bath. The most historical bath in the city to visit is Çemberlitaş Hamam, which has been in operation since the 1500's. Soak, steam and scrub the stress and dirt away, while marvelling at the amazing architecture.
To really get immersed in the Hamam culture, I can't recommend this experience highly enough. Not only will you be lead through the bathing experience, someone will exfoliate you until you're practically brand new. Honestly, warming up in a relaxing bath is one of the best Istanbul winter activities!
Marvel at the Hagia Sophia
One of the best things about visiting Istanbul in winter is the lack of tourists. This makes it the best time to get yourself to the Hagia Sophia.
Standing proudly on this spot in Sultanahmet for almost 1,500 years, this magnificent building is a sight to behold. Over this period it has served as a Greek Orthodox church, a mosque, a museum, and is now a combination museum and mosque.
You absolutely must dedicate some of your time to exploring this incredible Byzantine building. From the intricate details to the massive domes, prepare to be in awe.
Then head to the Blue Mosque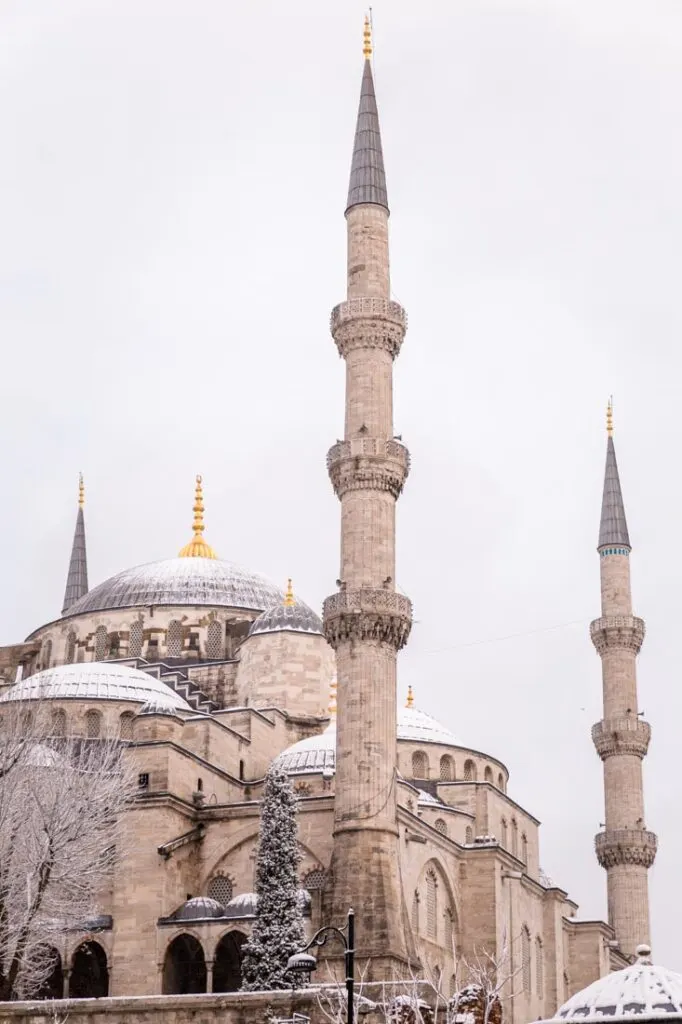 Sitting directly opposite the Hagia Sophia is the Blue Mosque. Another place you can appreciate more fully without the summer crowds.
This UNESCO World Heritage Site, constructed in the 1600s, has five main domes and six minarets. The interior is decorated with stained glass window, chandeliers and thousands of hand-painted blue, green and white tiles, which gives the interior a blue glow.
As this is still a fully functioning mosque, please be sure to adhere to dress regulations. There are also six services as day, check the timetable in advance as tourists are not admitted during these times.
Take a tour of Topkapi Palace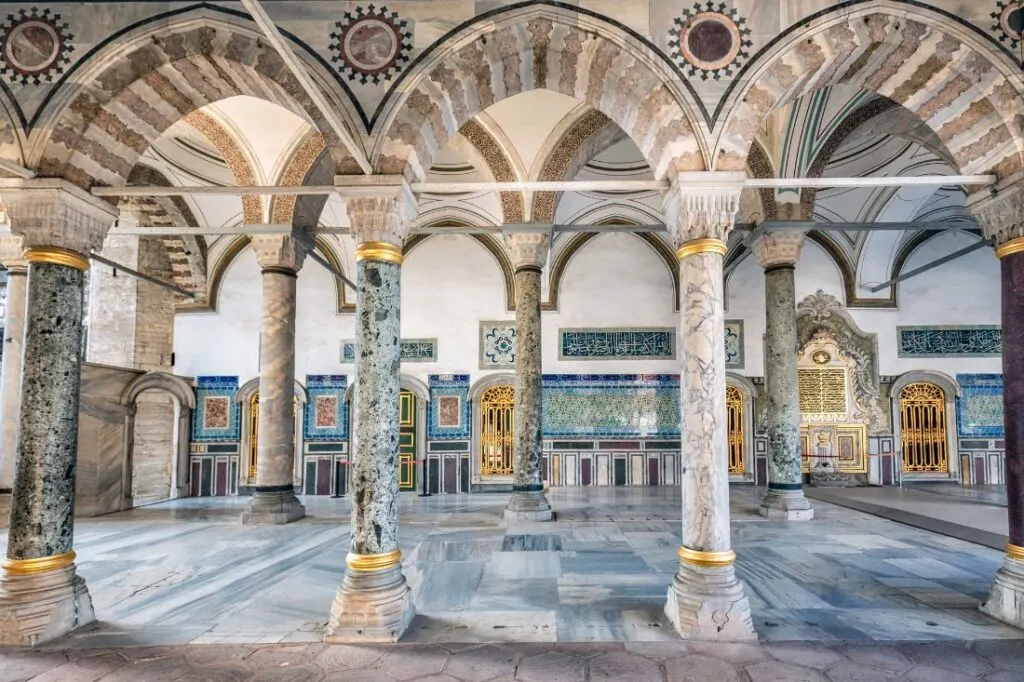 Similarly, grasp this opportunity to enjoy a bustle free visit to Topkapi Palace. Built in the Ottoman style, this incredible palace holds a wealth of history in its walls.
Personally, I think the best way to enjoy this incredible building is with a guide. Take a three hour tour and learn all about the Ottoman empire while being guided through the best of what Topkapi Palace has on offer. Explore the imperial kitchens, check out the holy relics, and then take a peak at the harem and the Sultan's private quarters.
Take part in the New Year's Eve celebration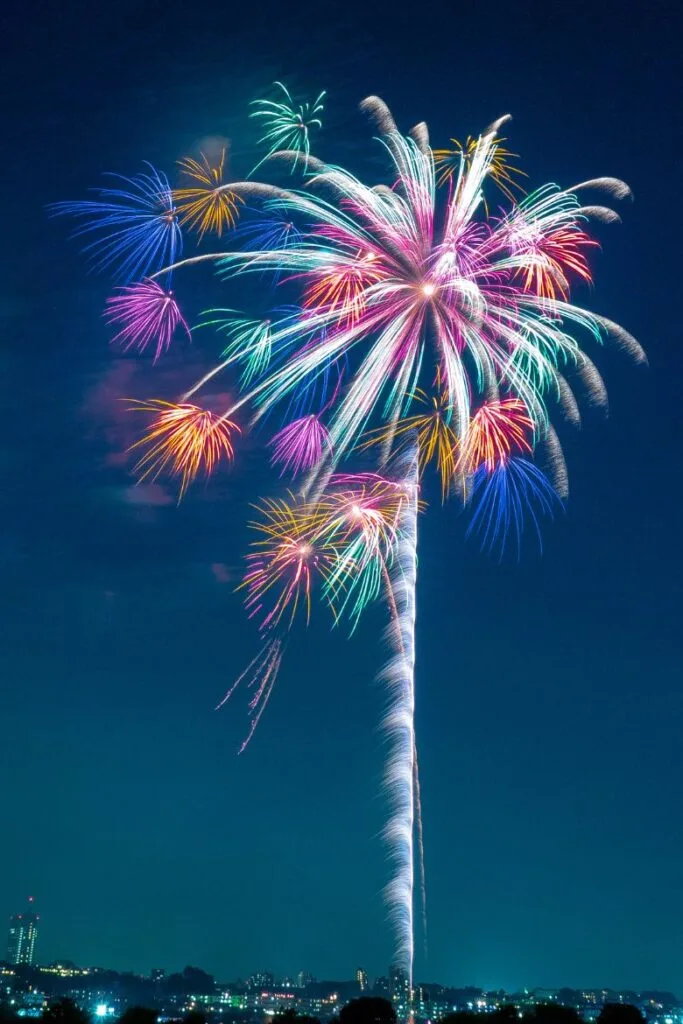 Bring in the new year with several thousand of your new close, personal friends at one of the Istanbul New Year's street parties, often decorated with Christmas symbols.
The biggest parties take place on Taksim Square and Istiklal Street, or you can find less crowded affairs at Kadikoy, Ortakoy, or Nisantasi. Most parties really start to kick off around 11pm with music and entertainment, and the new year is brought in with an impressive fireworks display over the Bosphorus.
Be mesmerised by the Whirling Dervishes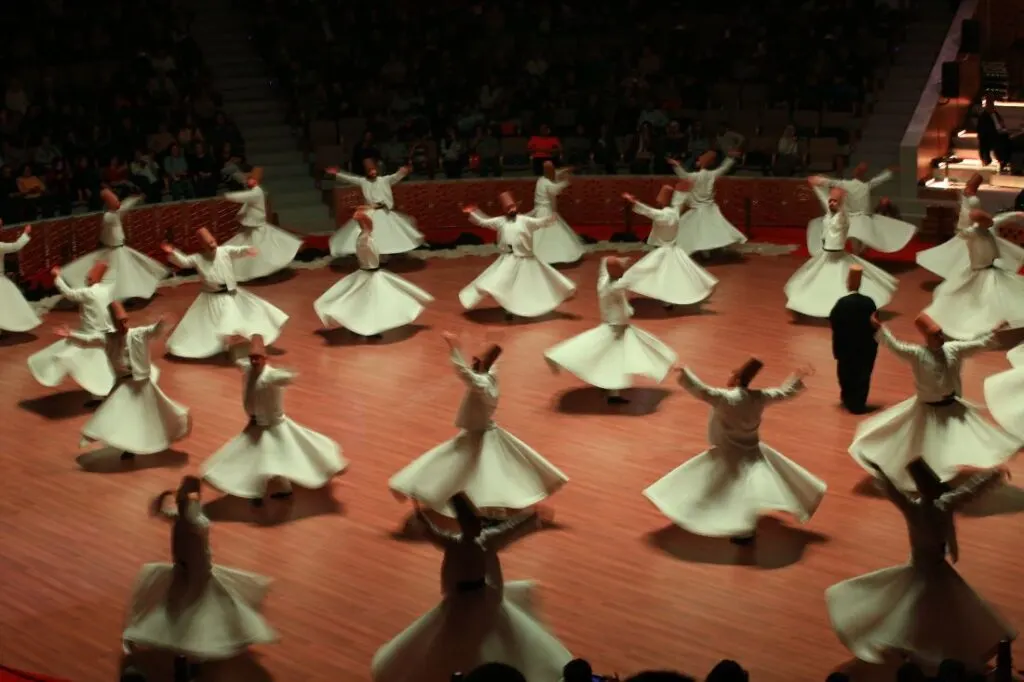 Spend an evening watching the mesmerising ceremonial dance of the Whirling Dervishes. Performed for hundreds of years by members of the Sufi Mevlevi Order, this whirling dance is said to bring the participants closer to God. With one hand directed towards the sky and the other towards the earth, each participant completing as many as 2,000 turns during the ritual!
To observe this ritual, you can see a performance at the Hodjapasha Culture Center. Book tickets a few days in advance.
Take in the beauty of Galata Tower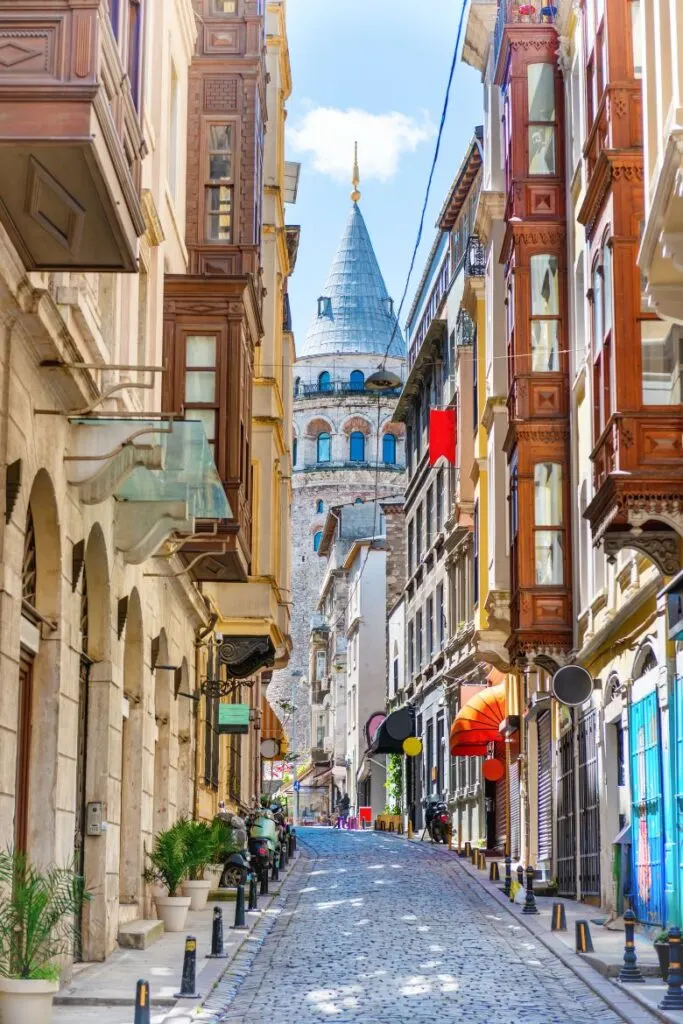 Be treated to amazing views of the city at the top of the Galata Tower. Located in the Beyoğlu district, this iconic Byzantine tower has been standing here proudly since the 14th century!
Standing at 62 meters tall, above the Istanbul skyline, you will get aerial views of the city and surrounds including the Bosphorous, the Historical Peninsula, and Princes' Islands. There's a cafe on the top floor, so take your time, sip a coffee and soak in those glorious views.
---
Where to stay in Istanbul in winter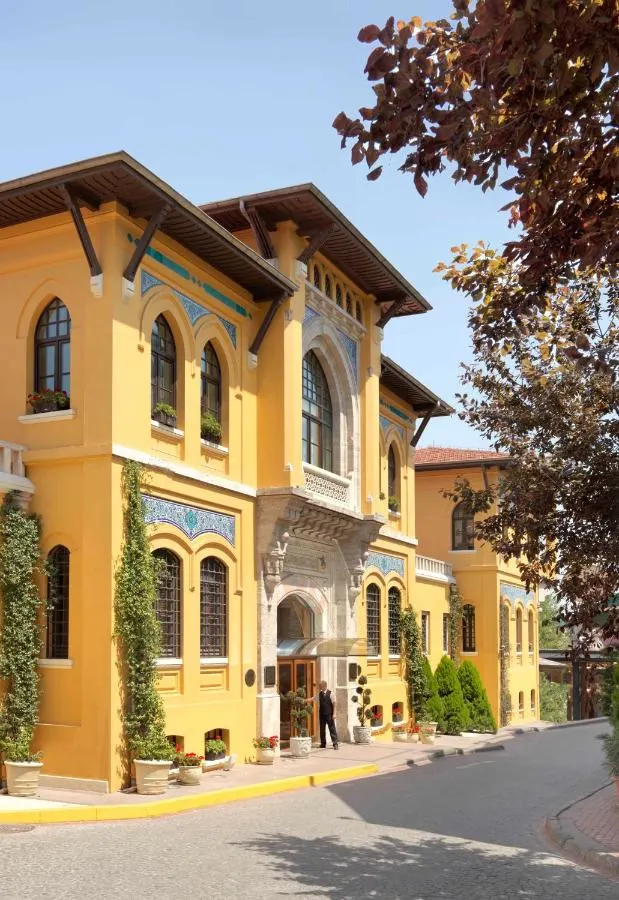 Spend your nights sleeping in a luxuriously converted neo-classical prison at the Four Seasons Hotel Istanbul in Sultanahmet. This incredible building features large rooms and suites, decorated in the Turkish style. The hotel's private gardens are a perfect retreat after a day of adventuring. There are also spa services available, to help you relax even more.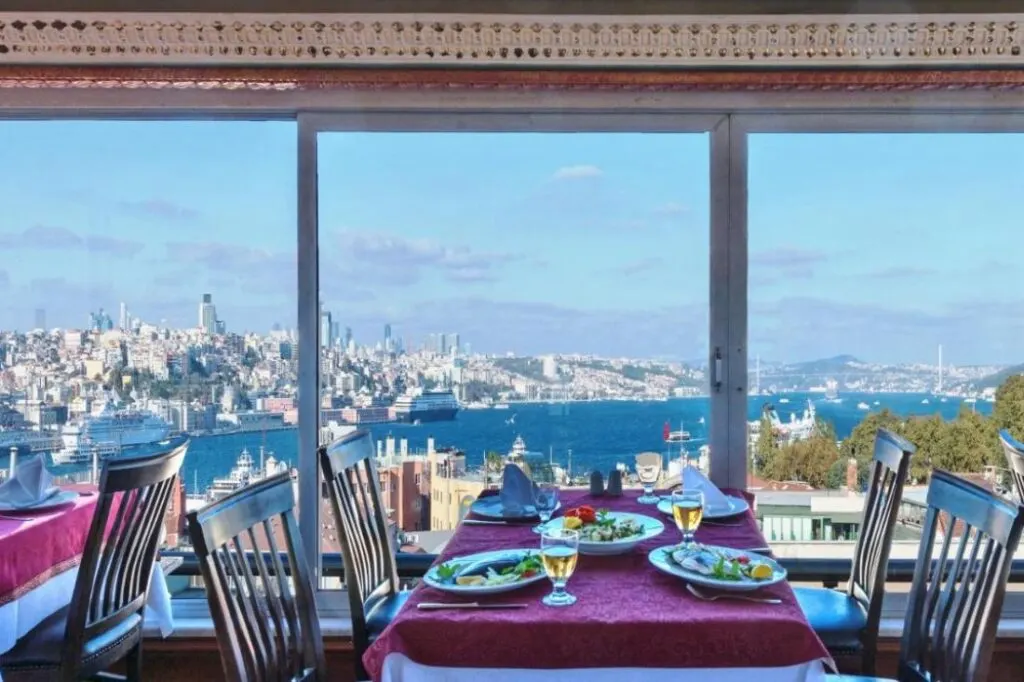 Staying at the Golden Horn Hotel is a real treat. It is decorated in the lavish Ottoman style, complete with antique furniture, and it serves an incredible breakfast buffet. Conveniently located in Fatih, you'll be treated to views of the Bosphorous and be within walking distance of many popular attractions.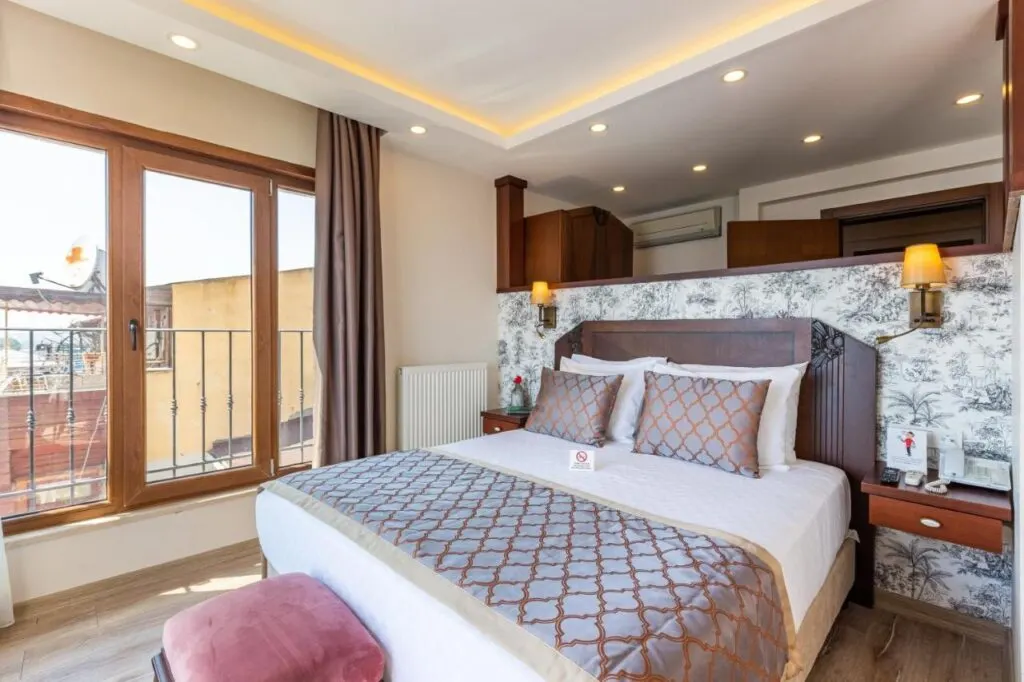 Enjoy a new, clean and comfortable hotel on a budget at the Menar Suites, located in the Old City. Selected rooms even come with their own hot tub, balcony and/or views of the river. This is the perfect option if you're planning on doing a lots of activities in the centre.
---
Have you visited Istanbul in the winter months? Let me know your favourite Istanbul winter activities in the comments below.
Like this blog post? Then make sure you Pin it for the future!