From amazing museums to ice skating to bustling German Christmas Markets, Baltimore in winter has a little something for everyone to enjoy!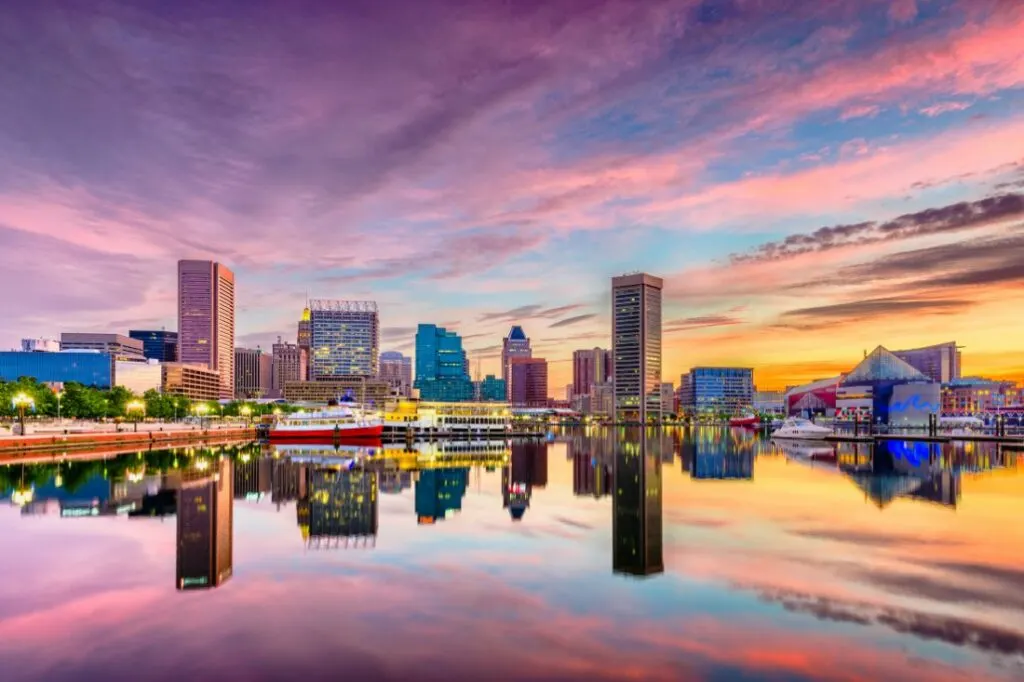 Are you thinking of visiting Baltimore in the winter? Well, I think that's an awesome idea! Even though Charm City gets very snowy and cold during this season, there are plenty of amazing things to see, do, and explore in the heart of Maryland.
There's something so magical about walking around the city and hearing that crunch of snow beneath your feet. Or if it's not snowing, then often you're treated to crisp clear blue skies. It's cold, but it's definitely worth it.
Personally for me, nothing indicates the start of the festive season to me more than a good German Christmas Market, so the one that pops up at Inner Harbor is high on my list of the best Baltimore winter activities, for sure!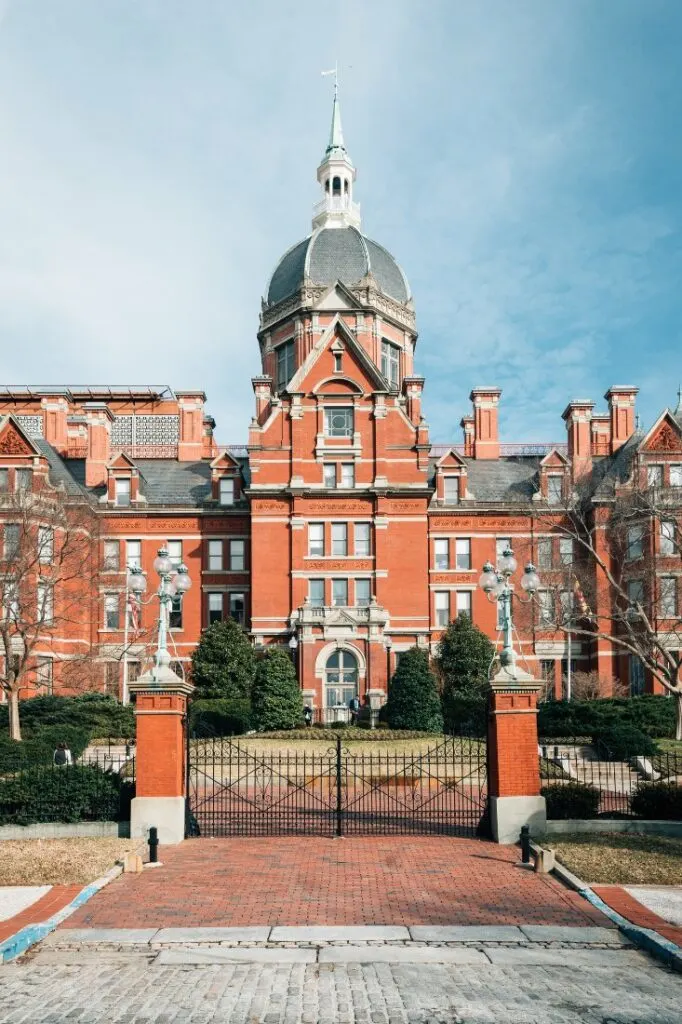 If you're looking to escape the Maryland cold, then some of the best things to do in Baltimore in winter are actually inside the world-class museums. Whether you want to enjoy The B&O Railroad Museum or get your fill of culture at the Baltimore Museum of Art, there's an indoor activity to suit everyone's vibe.
Want to embrace the weather and low temperatures of the wintry time of year? From outdoor ice rinks to sledding in Patterson Park to hiking around Loch Raven Reservoir Park, there are plenty of opportunities to enjoy the Baltimore winter weather (if you're willing to get a little cold…)
So, without further ado, let's dive in and find out more! Hopefully you can use this guide when planning your trip here.
Baltimore winter weather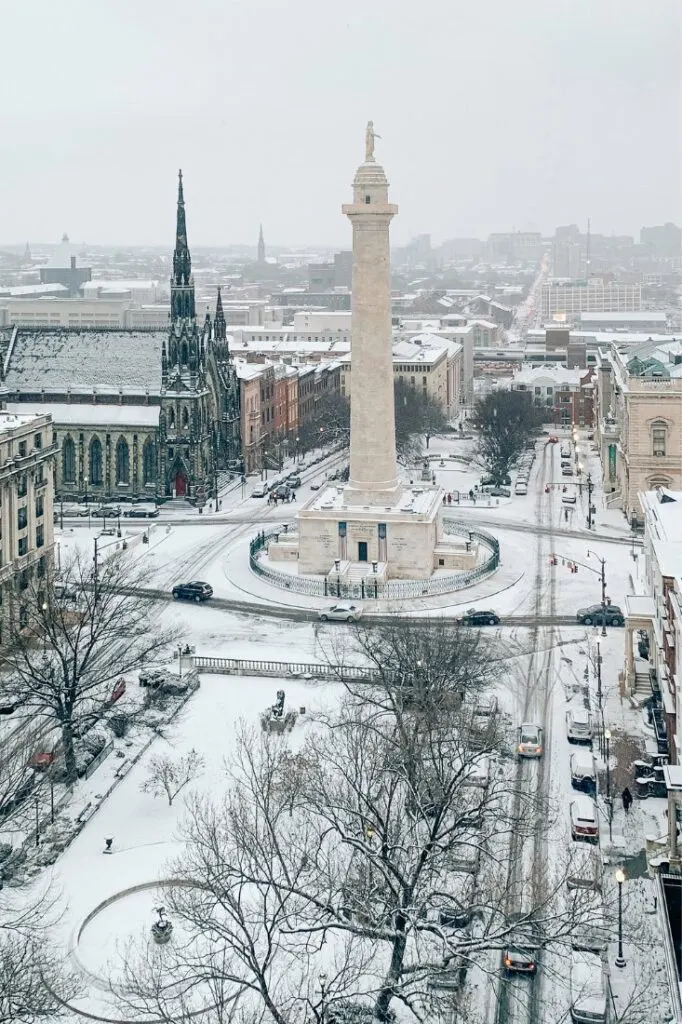 There's no getting around it – winter in Baltimore is cold! With the average temperature between December and February sitting around 0°C or 32°F, you need to wrap up and pack accordingly.
In terms of snow, it's common to see wintery flurries in Baltimore during the winter months. There are normally around 13 snow days across the season where there's at least an inch of snow on the ground. It's also common to have a few heavier days, particularly in January or February, where there are up to six inches on the ground! Bring your decent snow boots and have a very warm wintery jacket.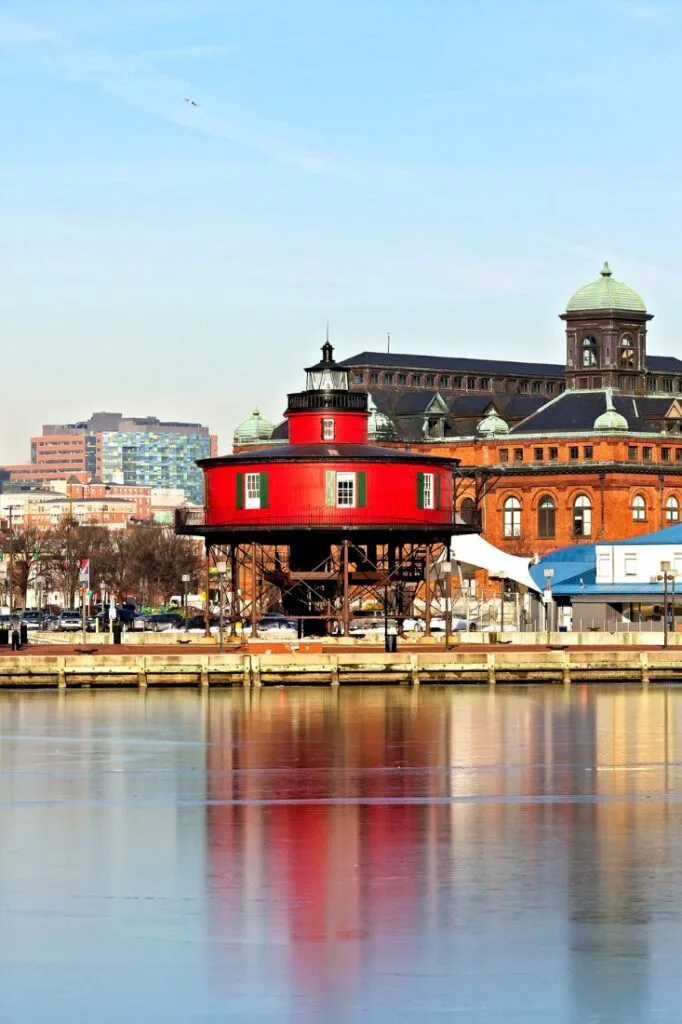 ---
Best things to do in Baltimore in winter
Check out the German Christmas Market at Inner Harbor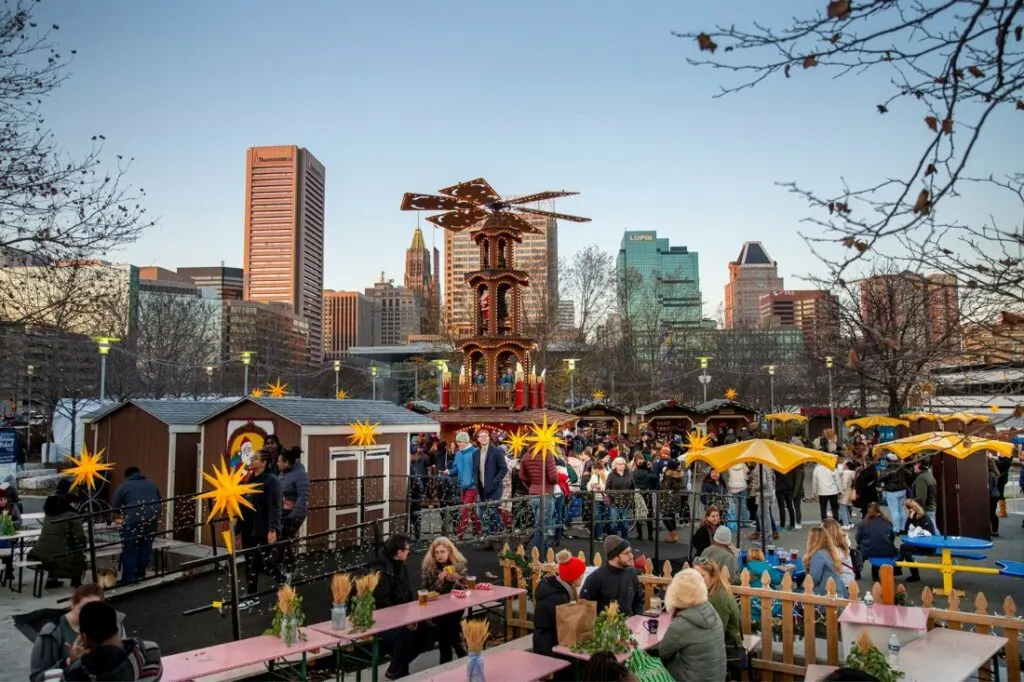 Who doesn't love a German Christmas Market? I know I do! Wander around the beautiful Inner Harbor, embracing the sounds and smells of sizzling bratwurst sausages, mugs filled with mulled wine and cider, and festive music that really brings the season to life!
Come with your friends, family, or with your loved ones – this is a Baltimore winter activity that's perfect for everyone!
Glide effortlessly at the Pandora Ice Skating Rink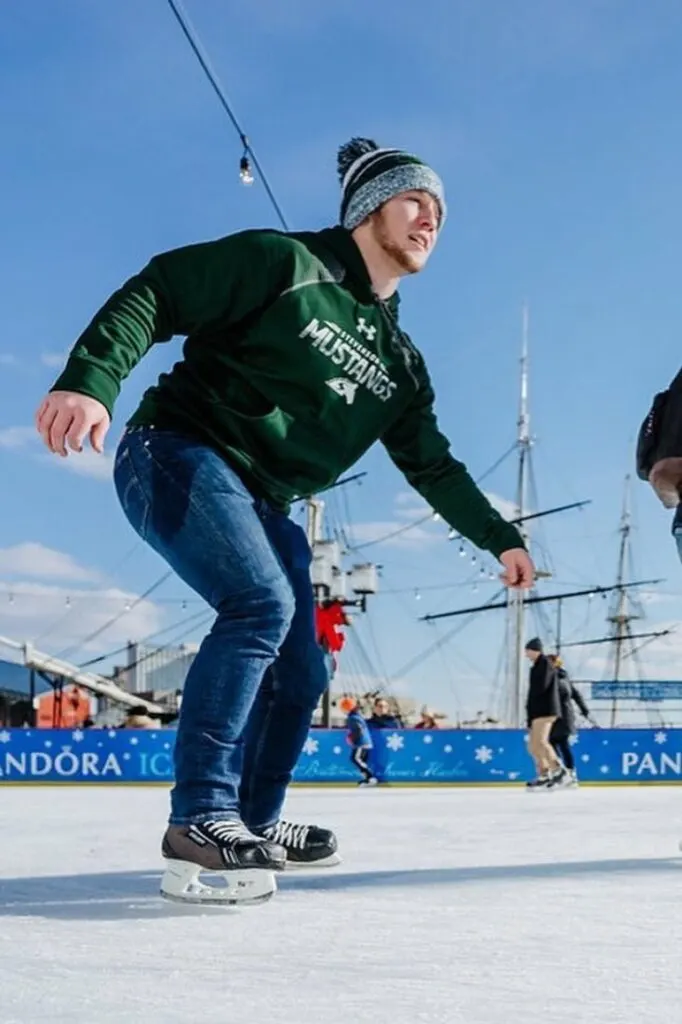 There's something so fun about ice skating outdoors in the winter months. You wrap up warm, try to remember if you even can skate, and fall over a ton – it's great.
Each year, the Pandora Ice Rink returns to the Inner Harbor Amphitheater area from Mid-November all the way into January, so it's definitely one of the most popular ways to get outside and have some family-friendly fun in Baltimore in winter.
Get educated at the Fort McHenry National Monument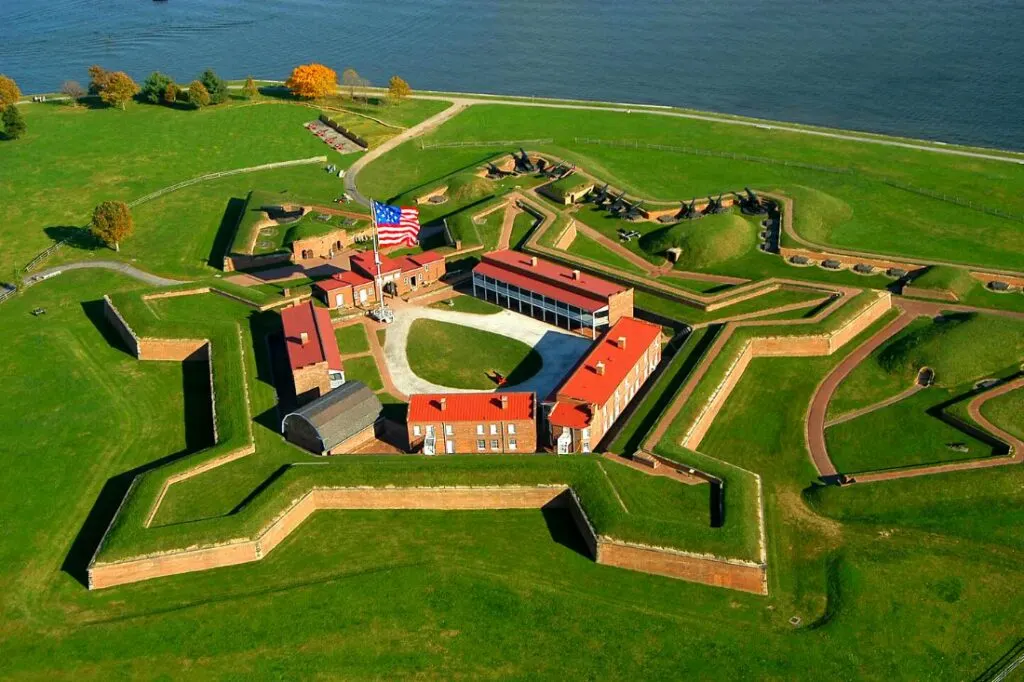 Want to get your fill of history and culture? Put on your warmest coat and boots and head up to the Fort McHenry National Monument.
As the site of a crucial battle during the War of 1812, this place is a must-visit for any US history fans. In fact, it was this very battle that inspired Francis Scott Key to compose what would be America's national anthem, The Star-Spangled Banner.
Visit the iconic 34th Street Light Display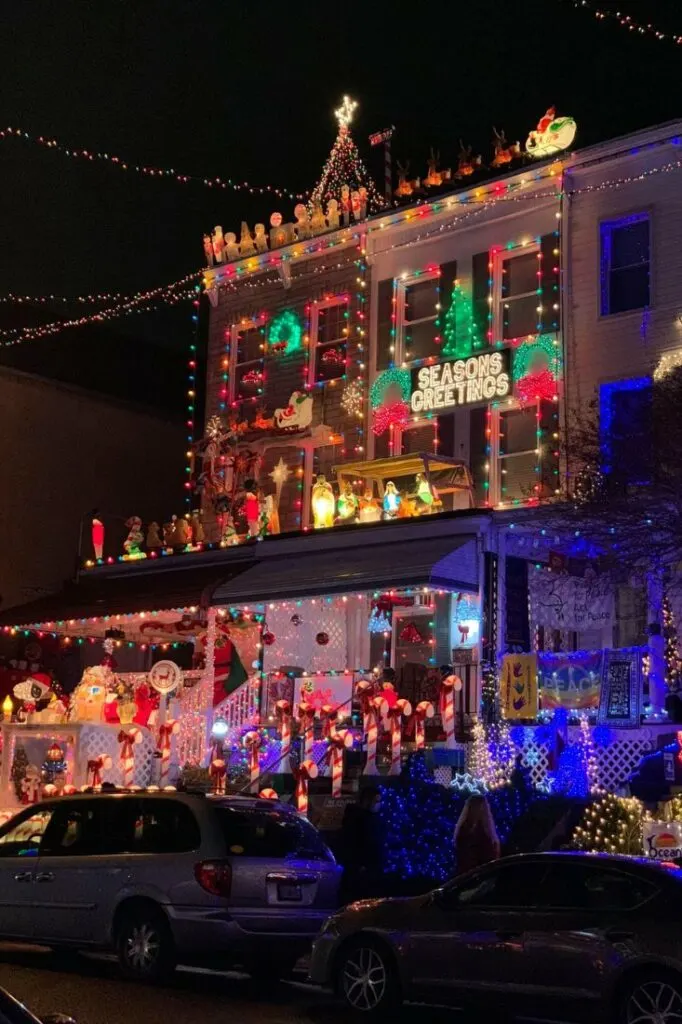 Let's be honest, nothing says Christmas time like a street full of houses all lit up, shining brightly. Well, in Baltimore, there is one street that goes harder than the rest. Visiting the 34th Street light displays is a winter Baltimore staple. This street doesn't just celebrate Christmas though, there's also a house that is lit up especially for Hanukkah as well!
Catch a Baltimore Ravens game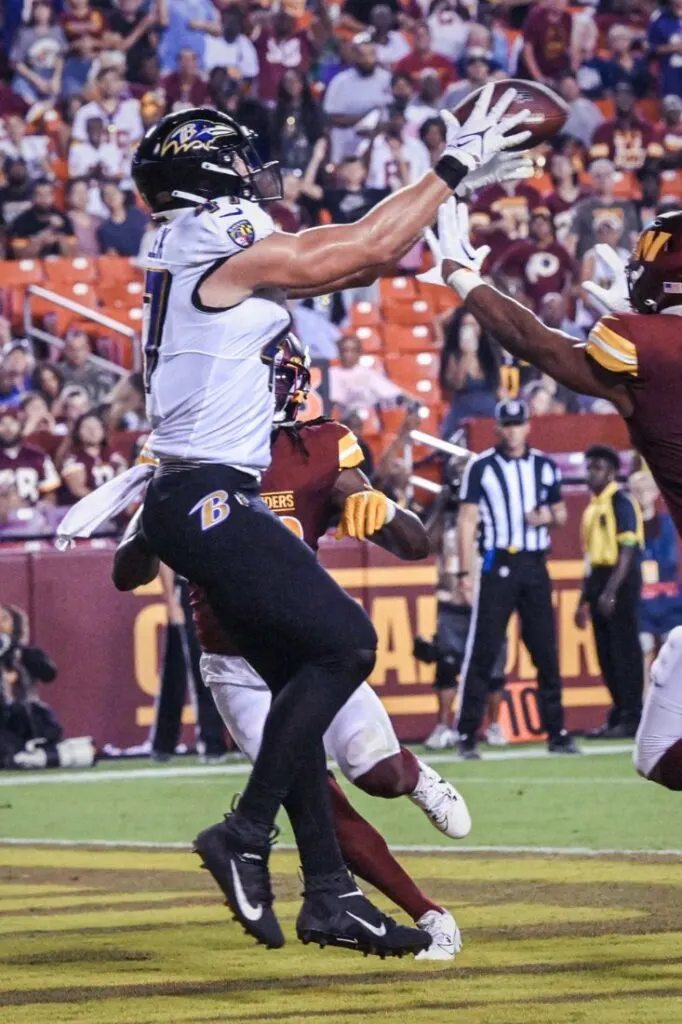 What's more American than catching a game of football in your hometown? If you're in Baltimore in winter, you'll be treated to some top-quality NFL-level American football thanks to the Baltimore Ravens.
Home games are located at the M&T Bank Stadium, and of course, tailgating before the game is a tradition that goes back years!
Hide from the cold in the Baltimore Museum of Art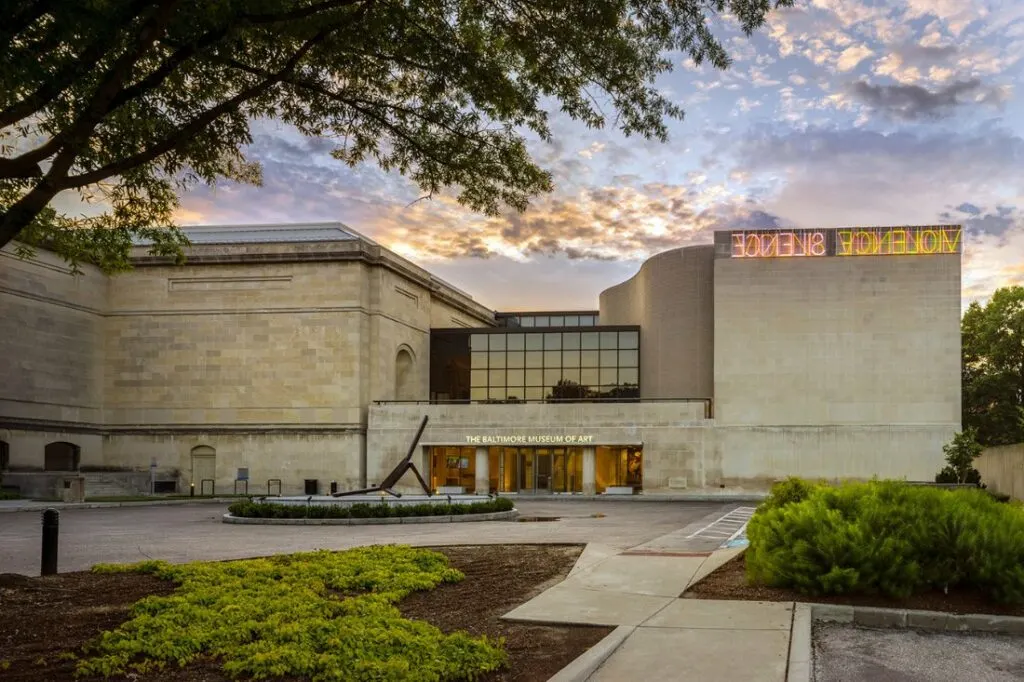 Not only is the Baltimore Museum of Art a perfect place to shelter from the cold, but it's also home to an amazing collection of art from European artists like Henri Matisse, Auguste Renoir, Manet, Cezanne, and many more.
You can easily spend the whole day here, especially if the weather is good enough o head outside to the stunning sculpture garden!
Go Sledding at Patterson Park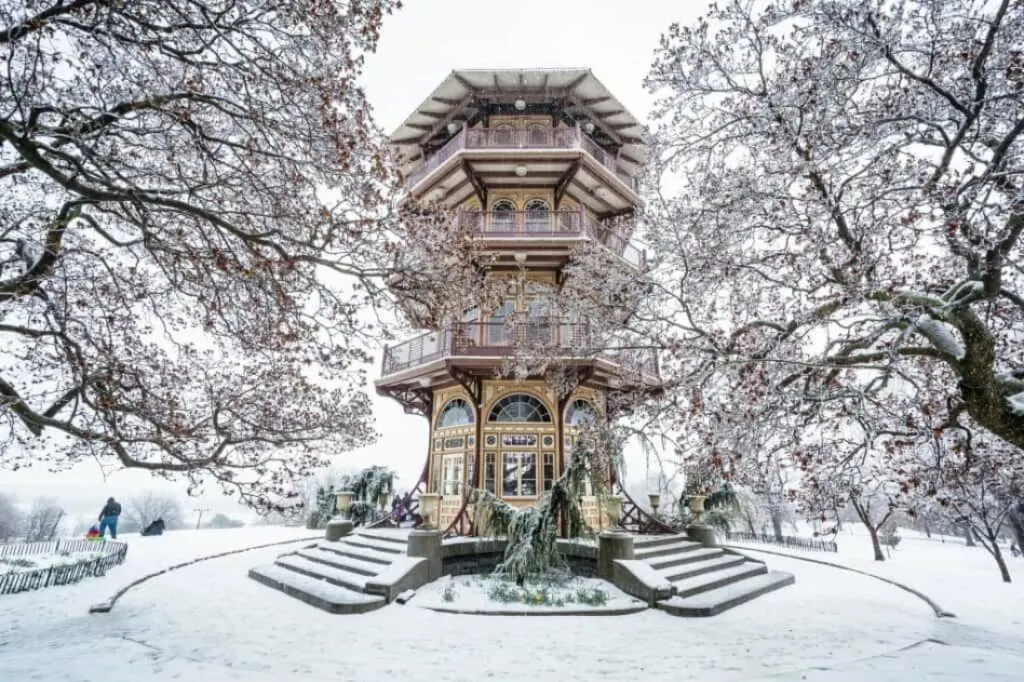 One of the best Baltimore winter activities has to be sledding on one of Charm City's many snowy hills. For the ultimate sledding experience, head to Patterson Park and bring your sled to the peak where the Pagoda can be found.
This is the highest sledding hill in the city and definitely one to try with your snow-loving friends!
Learn all about US History at the B&O Railroad Museum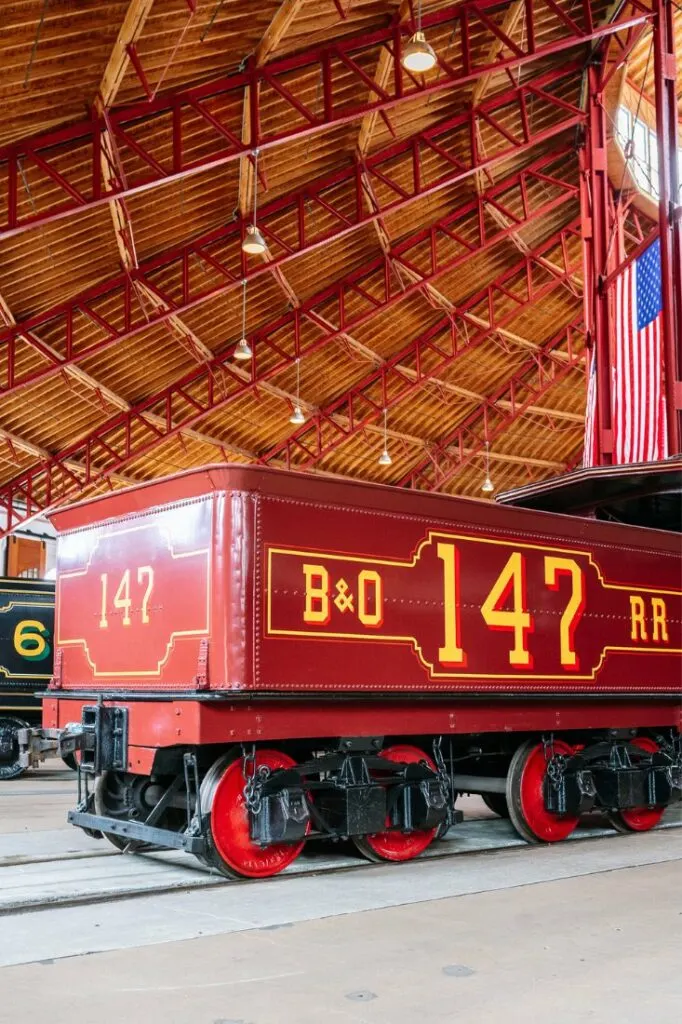 It's no secret that the railroads were big business in Baltimore, so the B&O Railroad Museum remains one of the best attractions in the city. So, if you're looking for warm, indoor activities in Baltimore in winter, this is a great place to go.
You can learn all about the impact of the railroads on the city and the impact that it had during the civil war!
Enjoy the Baltimore Mayor's Annual Christmas Parade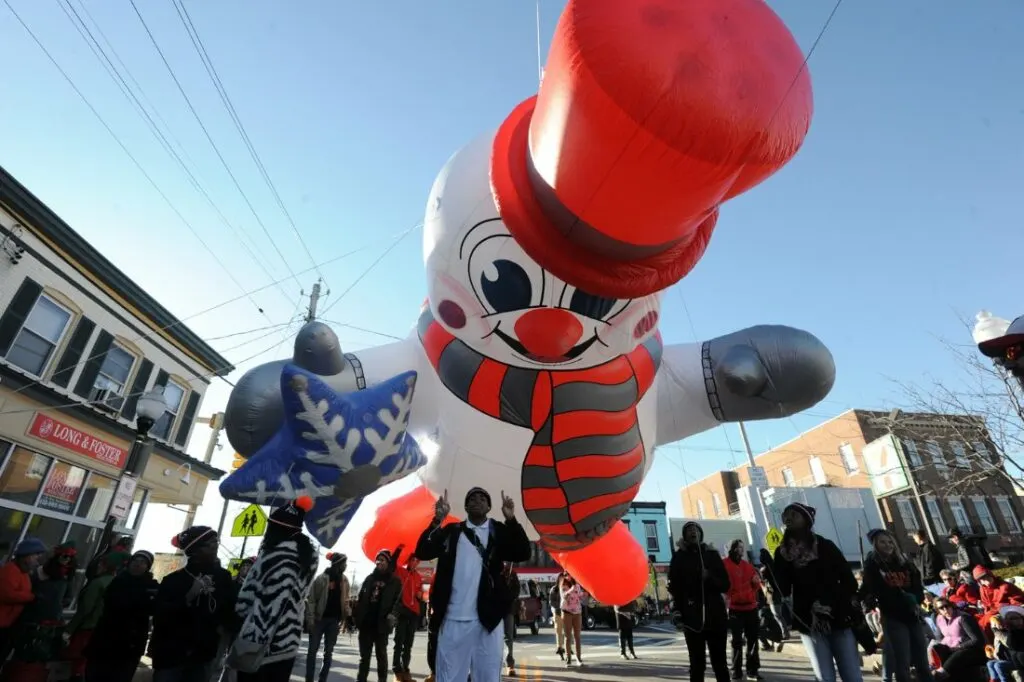 Is there a better way to welcome in the festive season than with a huge parade? Baltimore Mayor's Annual Christmas Parade is a huge celebration with marching bands, dancers, floats, giant balloons, and much, much more.
If you happen to be in Baltimore near the start of October, you won't want to miss this Maryland tradition!
Take a stroll around the Cylburn Arboretum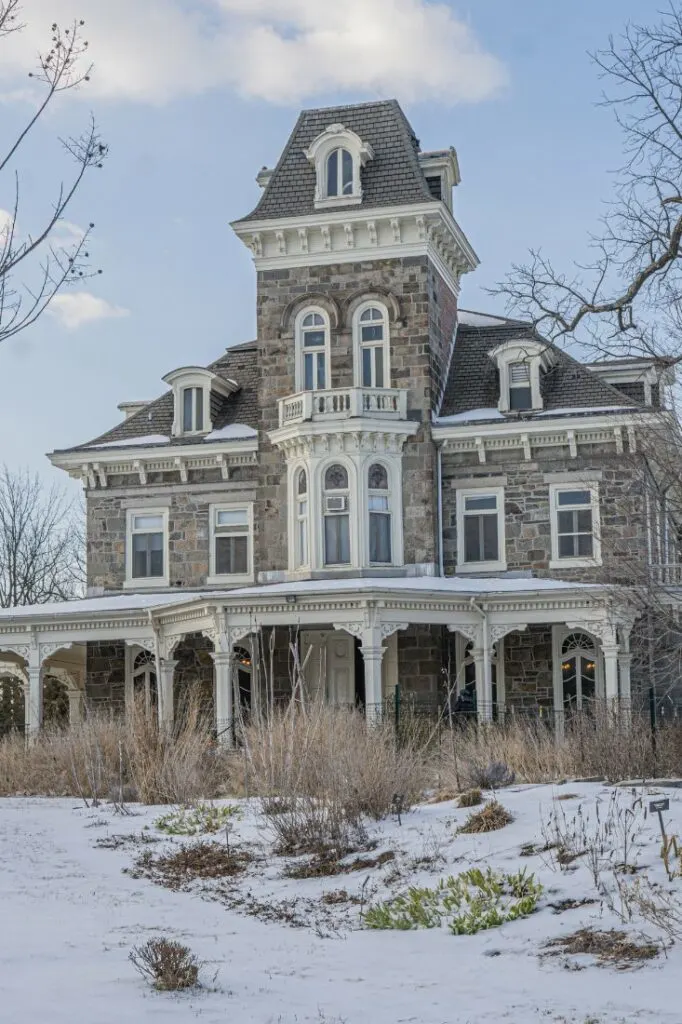 If you're looking for a beautiful wintery walk in nature, there's no better place in Baltimore than the Cylburn Arboretum. Spanning an incredible 200 acres in the middle of the city, this place is an amazing oasis that helps you connect with nature and slow down from the hustle and bustle of central Baltimore.
Make sure to learn all about the different species of trees and the conservation efforts behind the arboretum as you wander around!
Admire the George Peabody Library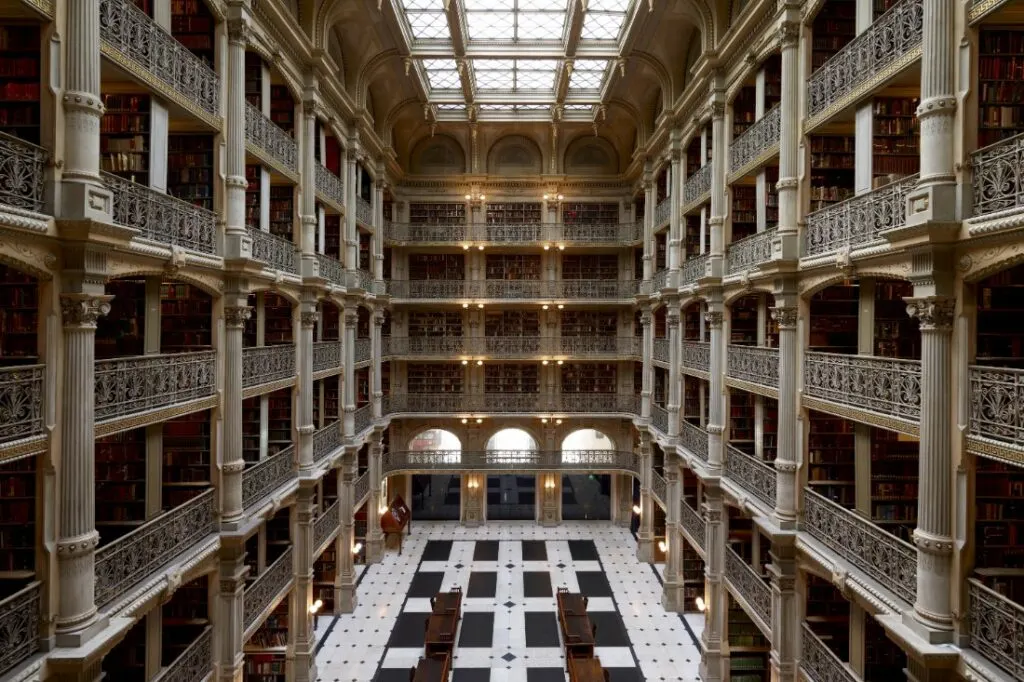 Okay, I am not overexaggerating when I say that this is one of the most beautiful libraries in the world. The George Peabody Library is located next to John Hopkins University, so it's pretty common to see a lot of students around the area. You can quietly visit and admire the incredible architecture and design that makes you feel like you're in a fairytale.
Warm yourself up with lunch at Broadway Market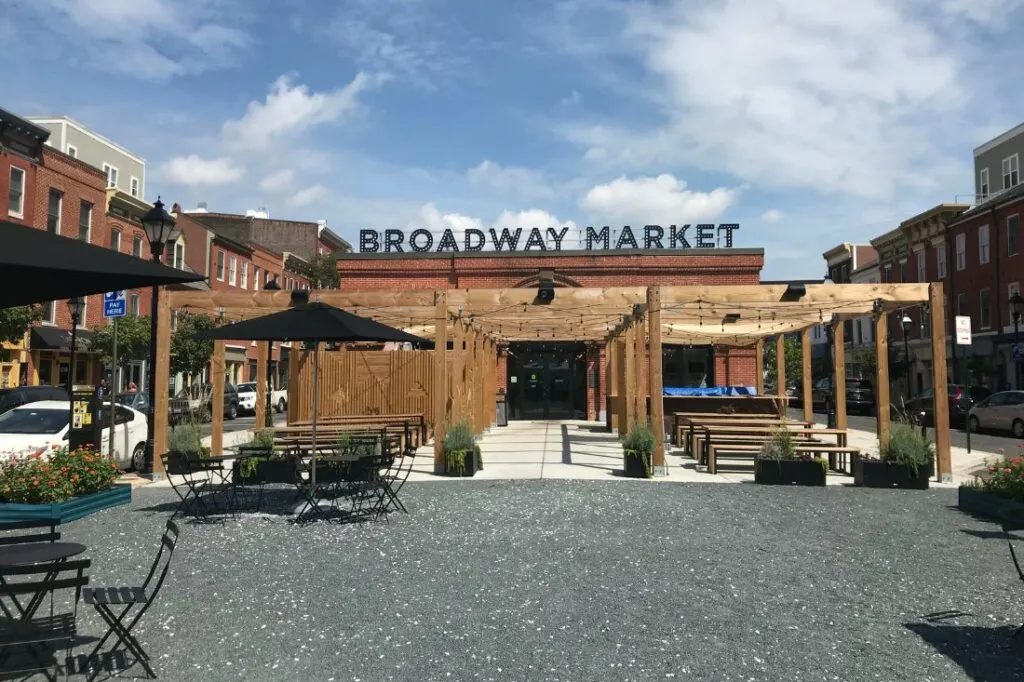 So, if you've had a lovely wintery walk around the historic Fells Point district, then you've probably worked up a bit of an appetite. Lucky for you, the Fells Point area has the Broadway Market. Dating all the way back to 1786, Broadway Market was one of only six public markets in the city.
Nowadays, it's home to a wide range of world food eateries and independent vendors so you and your loved ones can choose whichever cuisine you like and still come and eat together!
Enjoy a winter hike at Loch Raven Reservoir Park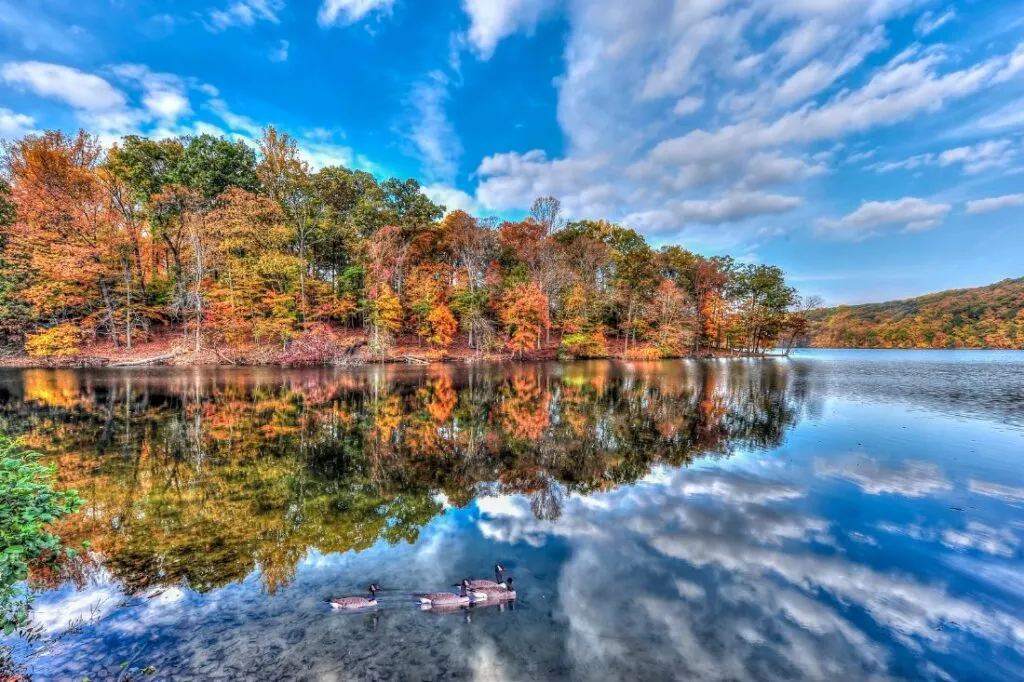 On the outskirts of the city, you'll find the Loch Raven Reservoir Park, one of the most beloved outdoor areas in the whole of Baltimore. If you're a fan of winter hikes, want to spot some seasonal wildlife, or just want to escape the hustle and bustle of the city for a day, this is the ideal Baltimore winter activity.
Where to stay in Baltimore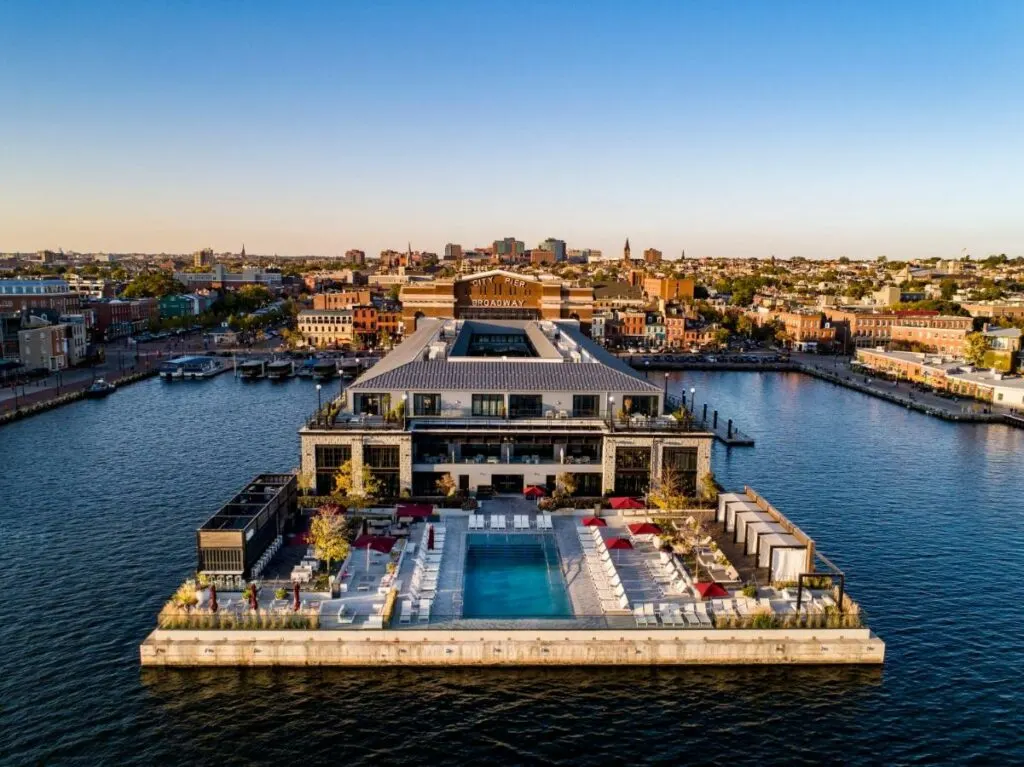 If you're looking for a Baltimore hotel with a wow factor, look no further than the Sagamore Pendry Baltimore. This waterfront masterpiece in the Fells Point district has you feeling like you're in an upscale coastal resort rather than a city centre hotel! Even in the winter, the heated waterfront pool is a must-visit.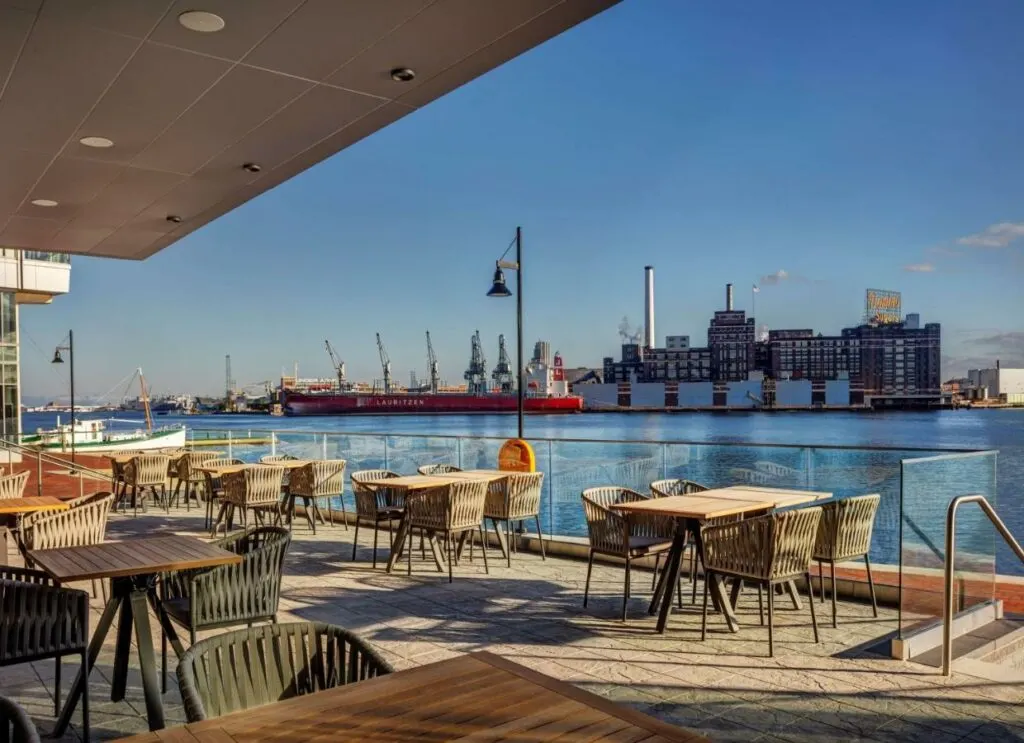 Do you want panoramic views of Baltimore with a sleek and modern design? Well then, the Canopy by Hilton Baltimore Harbor Point is going to be right up your street. From stunning lounges and communal areas to comfy and cosy rooms, this place ticks all my boxes!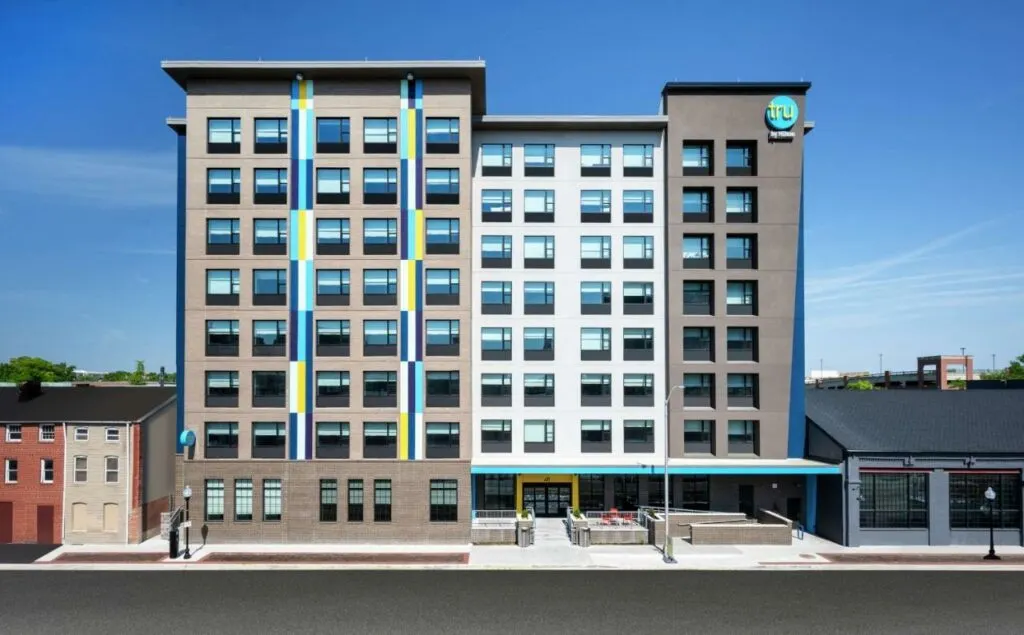 With vibrant pops of colour, Tru by Hilton Baltimore Harbor East brings a bit of sunshine to your wintery Baltimore vacation. You'll find bright and eclectic design choices as well as playful communal and eating areas that offer 24-hour teas and coffees – perfect for warming up after a day out in the cold!
---
So, there you have 13 amazing things to do in Baltimore in winter. What's your favourite thing to do in Charm City during the colder months? Let me know in the comments below and I'll be sure to check them out!
Like this blog post? Then Pin it for the future!