Are you looking at getting away from it all? Then look no further than the best beaches in the world! Say hello to paradise!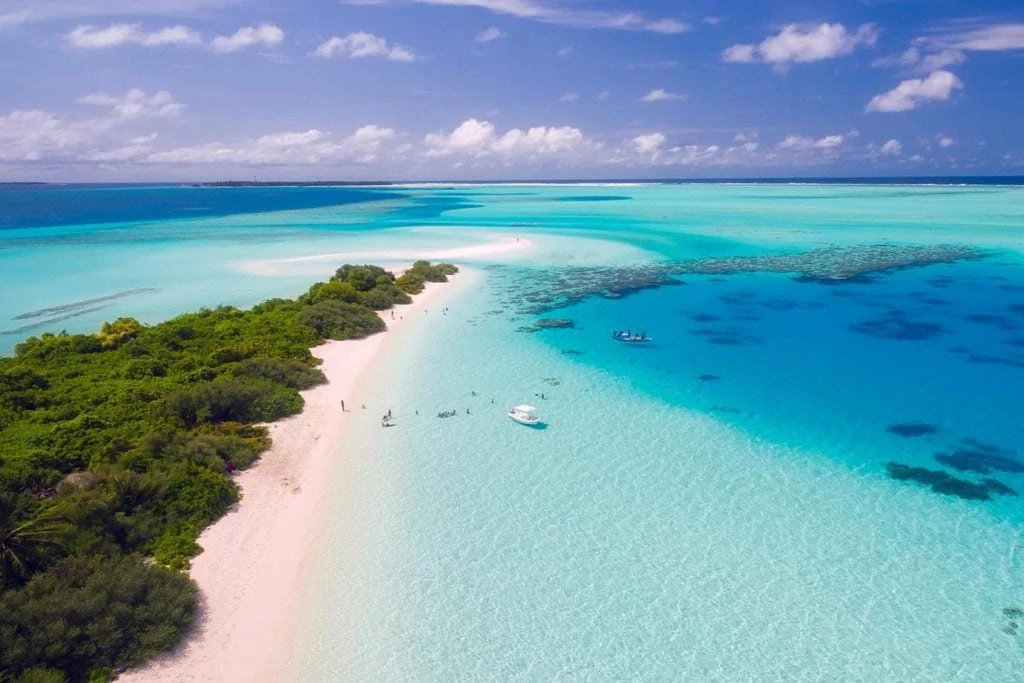 What I wouldn't give to be lazing on a beach. I'm not going to lie, I've got some serious wanderlust right now!
As the weather is starting to turn colder and the days are getting shorter and shorter here in the UK, I wanted to dream up some faraway places to make me happy.
Already it feels like ages ago that I was on a beach in Mauritius, and after going through photo after photo of golden sands and crystal blue water from my time there, I wanted to see what other beautiful beaches I could be lazing on this year.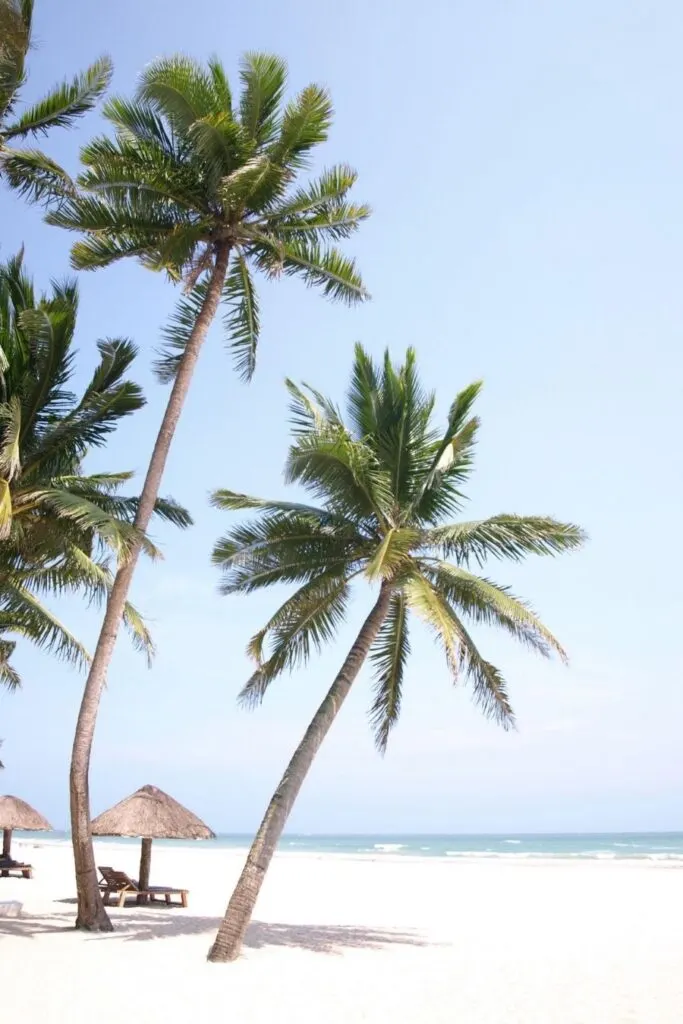 There are so many articles on the 'world's best beaches' out there that I decided to come up with my own. For me, these are the most striking beaches around the world. These are your little slices of paradise, the very best Earth has to offer.
So sit back, relax, and imagine being on these pristine beaches to warm you up. For me, these really are the best beaches in the world!
Also, if you're looking for a little more inspiration, then check out these dreamy beach quotes that'll make you want to book a trip immediately!
---
Whitehaven Beach, Queensland, Australia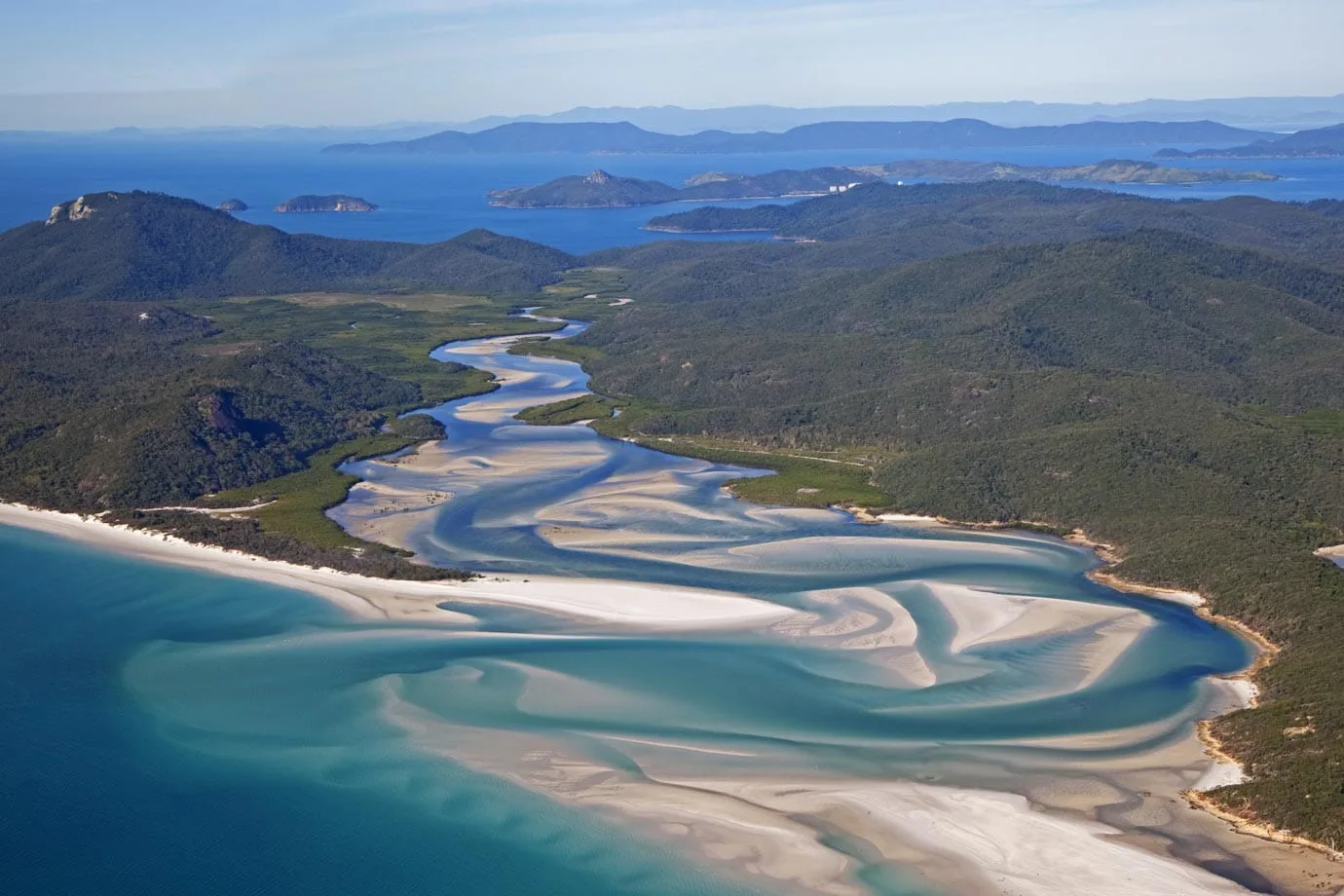 Paradise can be found at Whitehaven Beach and the Whitsundays in Australia. This is a group of islands just off the coast of Arlie Beach in Queensland and each one is utterly breathtaking. You can only get to the Whitsundays by boat making them all the more special and the real jewel in the crown is Whitehaven – it is just perfect in every sense of the word.
Anse Source d'Argent, La Digue, Seychelles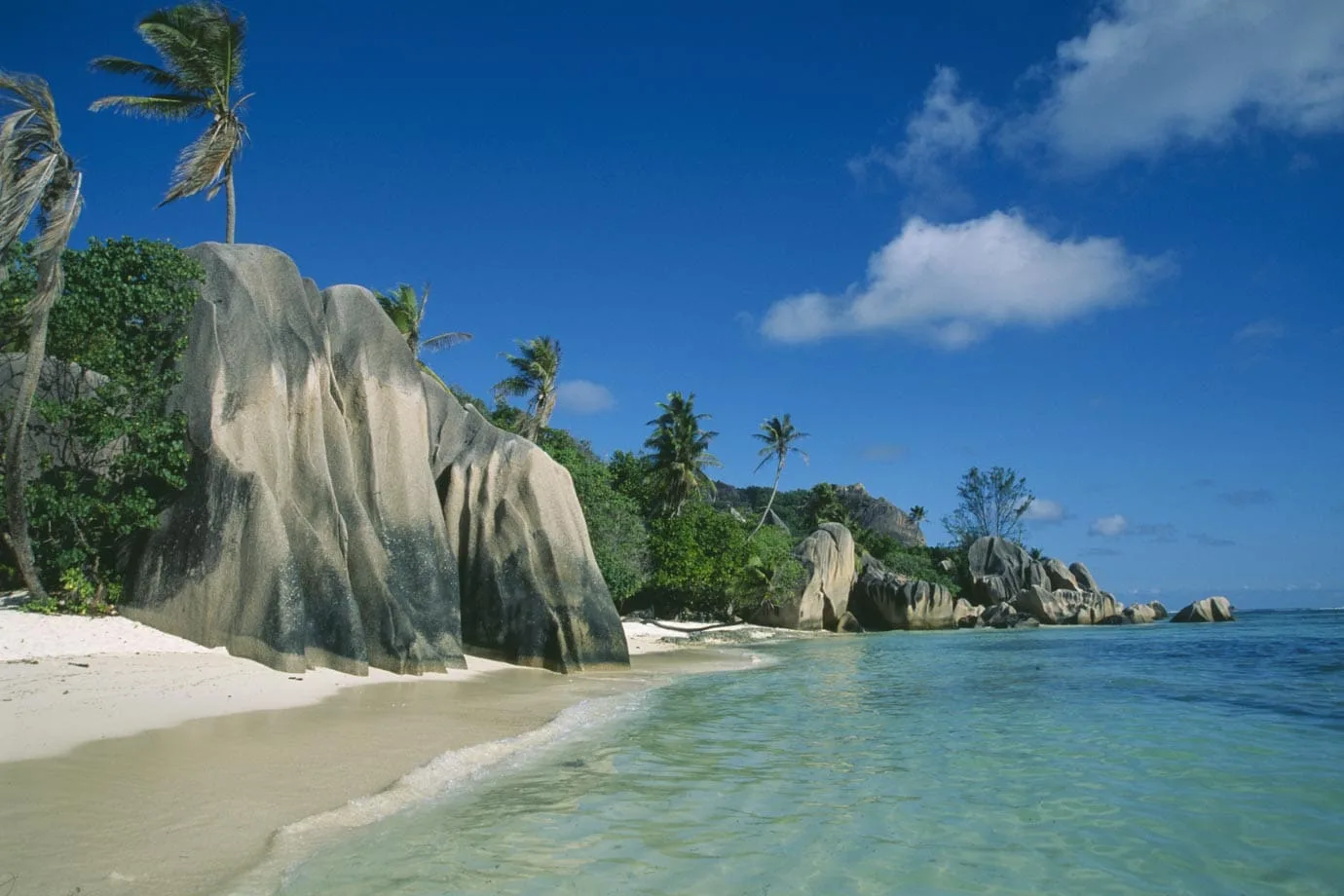 Again, this is a beach that easily describes paradise. With sun-bleached giant boulders on the shore, calm turquoise waters, brilliant white sands and palm trees fringing the beach, this beach in the middle of the Indian Ocean is straight from a fairytale. It comes as no surprise that this is one of the most photographed beaches in the world!
Tulum Beach, Mexico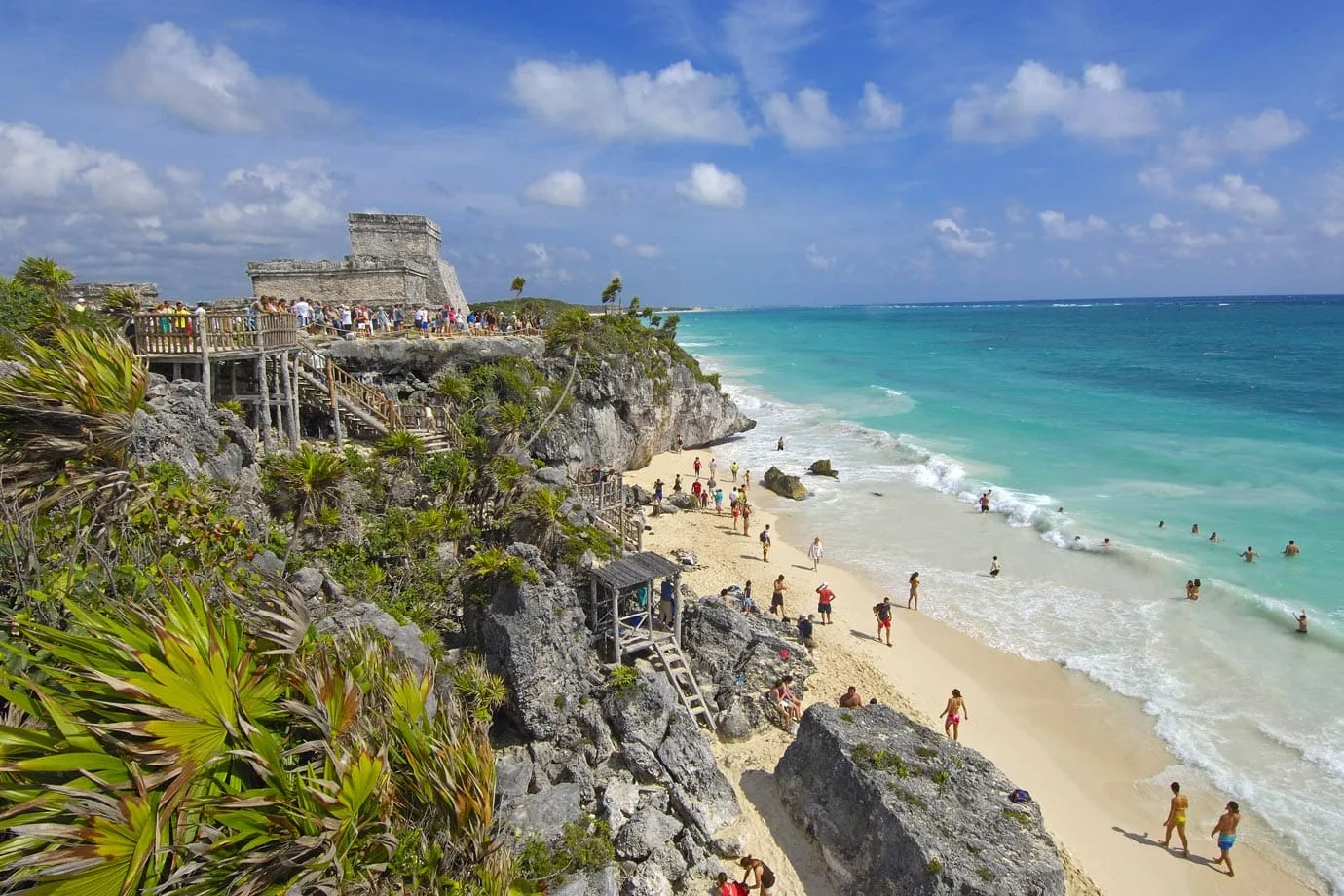 There aren't many beaches around the world that can boast ancient ruins that date back to AD564 on the cliffs above but at Tulum Beach in Mexico you get beauty with history. The thing is, not only are the Tulum ruins an amazing site within their own right, the fact that the beach below is absolutely stunning really makes it a magical place to visit.
Camps Bay Beach, Cape Town, South Africa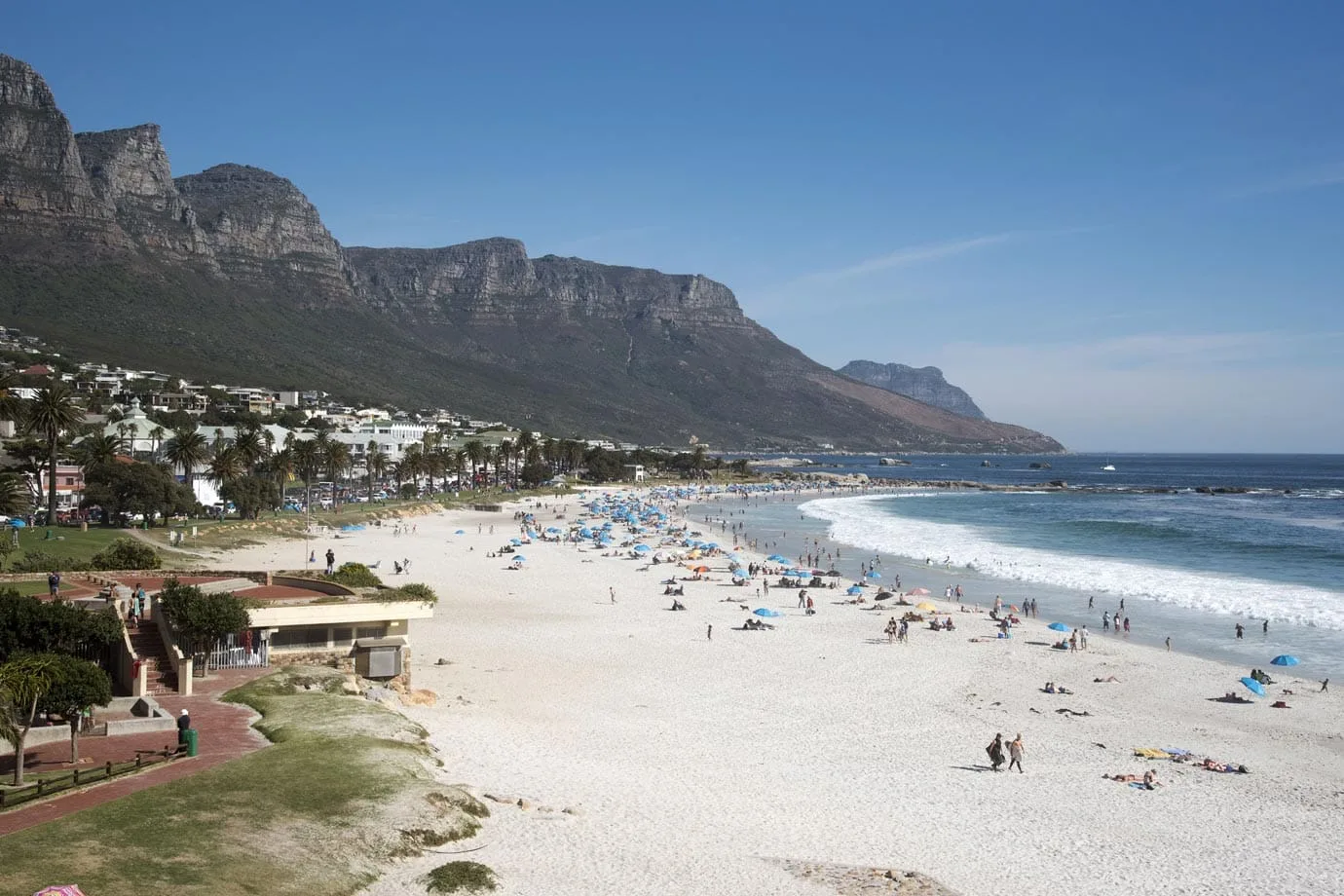 For sheer drama, it's hard to beat this wide arc of sand located on the Atlantic just seven minutes from Cape Town. With the craggy Twelve Apostles mountains in the background, it's easy to see why Camps Bay Beach is always voted in the world's best beaches – I mean, just look at it!?
La Concha Beach, San Sebastian, Spain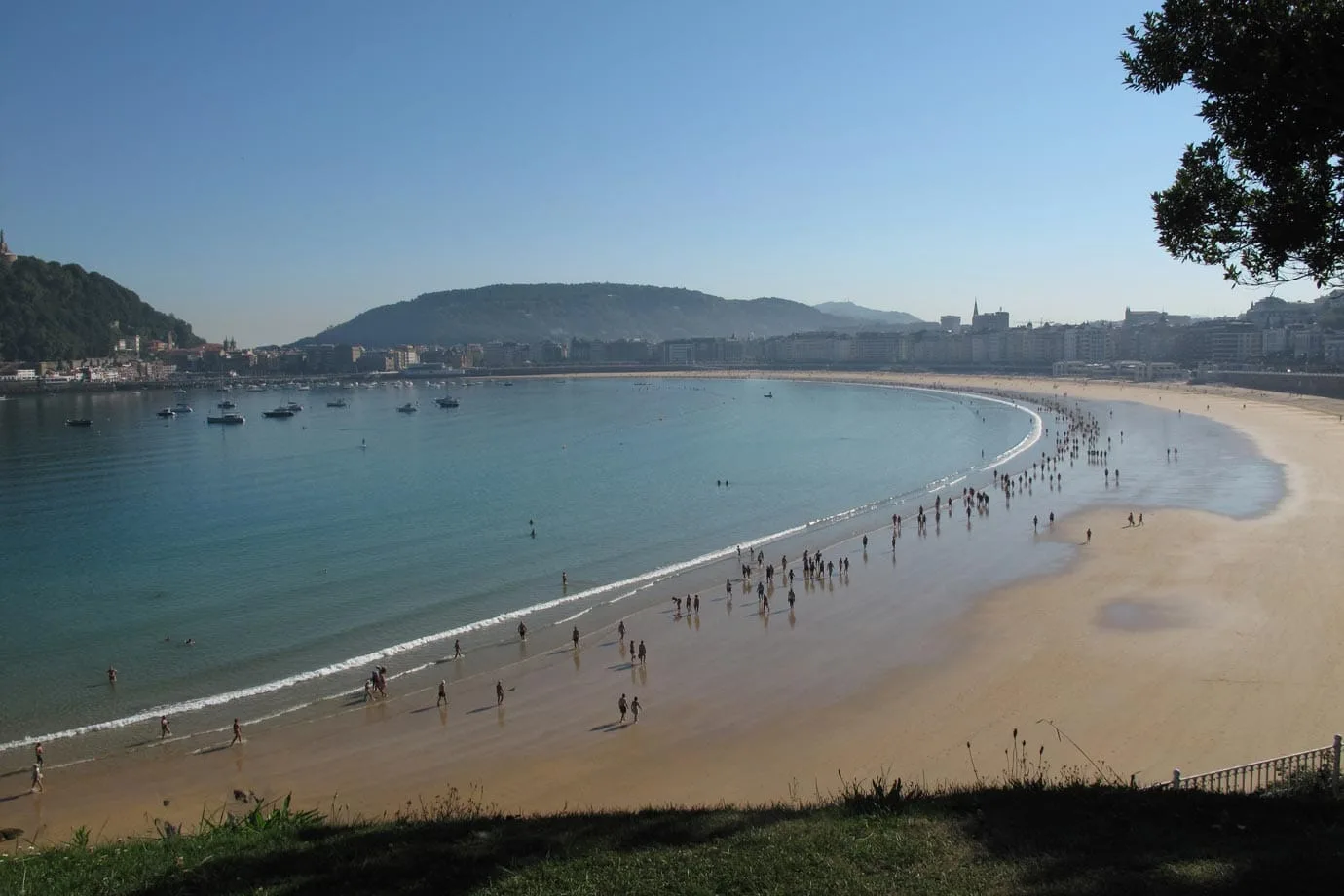 This one really is up there with the world's best beaches. La Concha Beach was recently voted as Europe's best beach and it's easy to see why. With glorious weather all-year round and some simply sumptuous restaurants, this is a beach that has it all. Also, with the cute little Spanish town of San Sebastian framed in the background you're never far from the action too.
Cannon Beach, Oregon, USA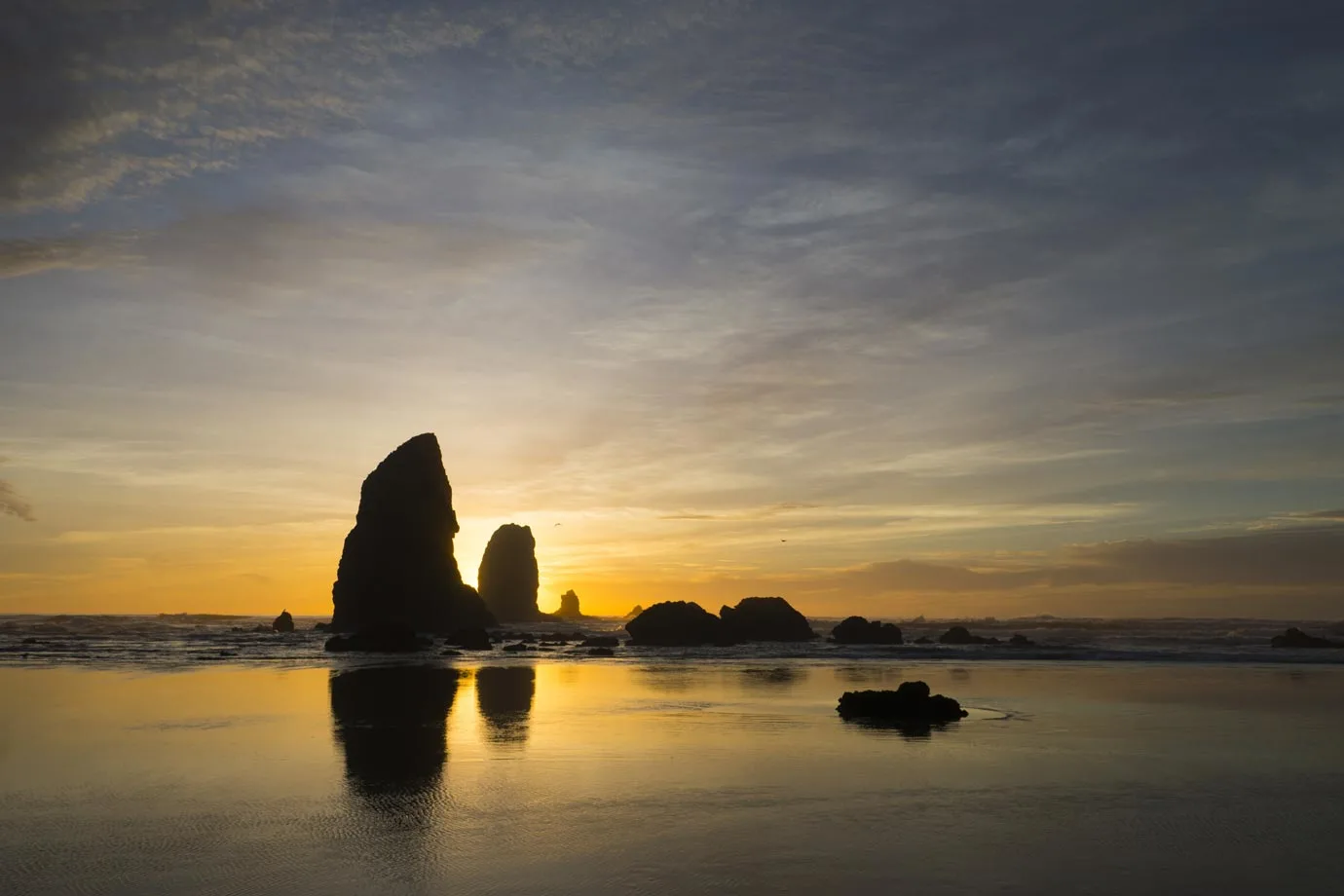 Oregon boasts over 400 miles of public beaches but the pick of the bunch is Cannon Beach, a mecca for film enthusiasts and sun worshipers from all over the world. With Haystack Rock dominating the landscape at Cannon Beach, this was the location at the end of the 80s cult classic The Goonies. The thing is, the beach is absolutely stunning too!
Reynisfjara Beach, Iceland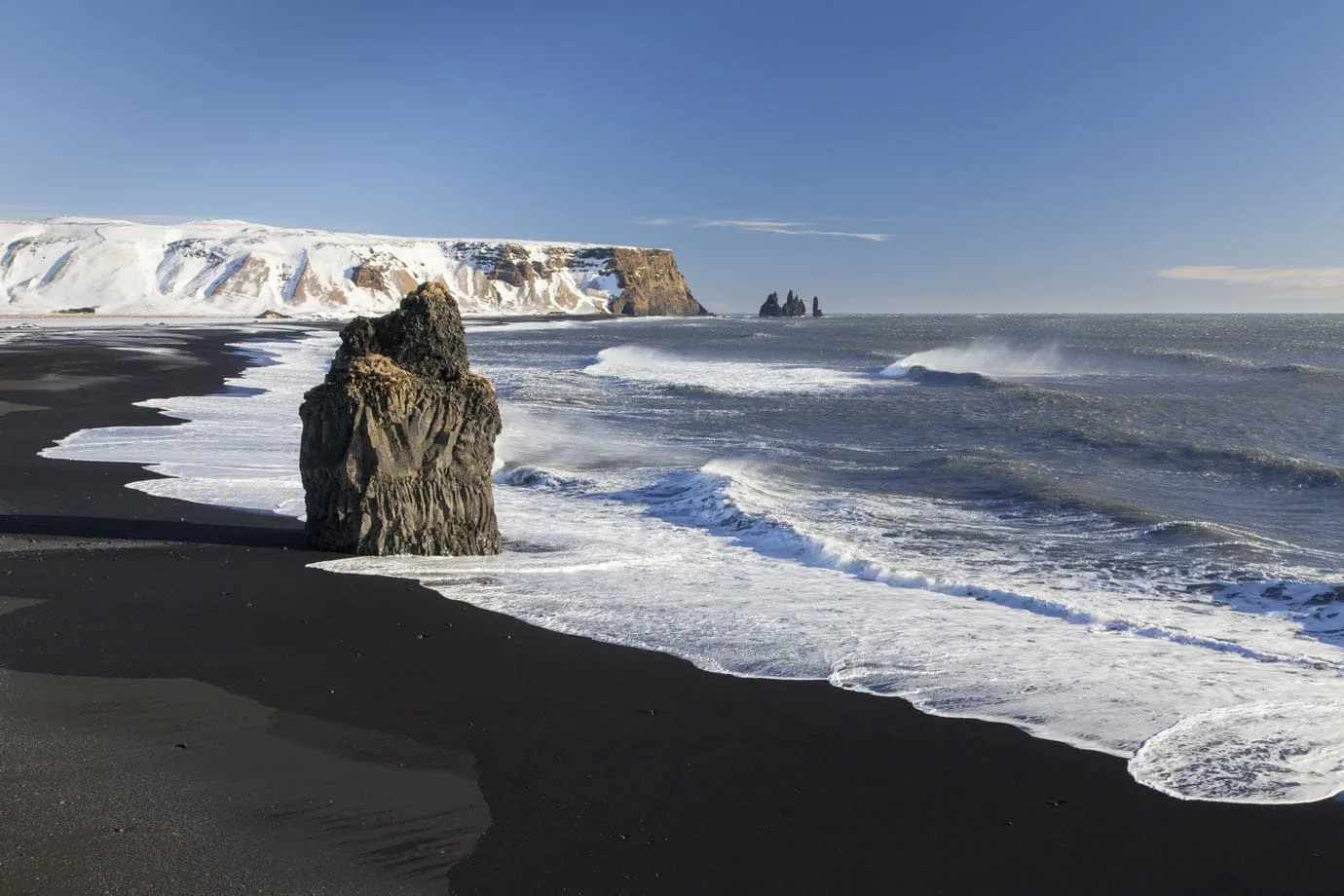 Come on, how cool does this beach look!? Reynisfjara Beach is one of the most unusual beaches in the world. With black sands and basalt sea stacks, on sunny days this place in absolutely stunning. In winter, it looks like an alien landscape, a desolate place with ice and snow. Iceland is known for its mountains and waterfalls, but it's got some of the world's best beaches too.
Tayrona National Park, Colombia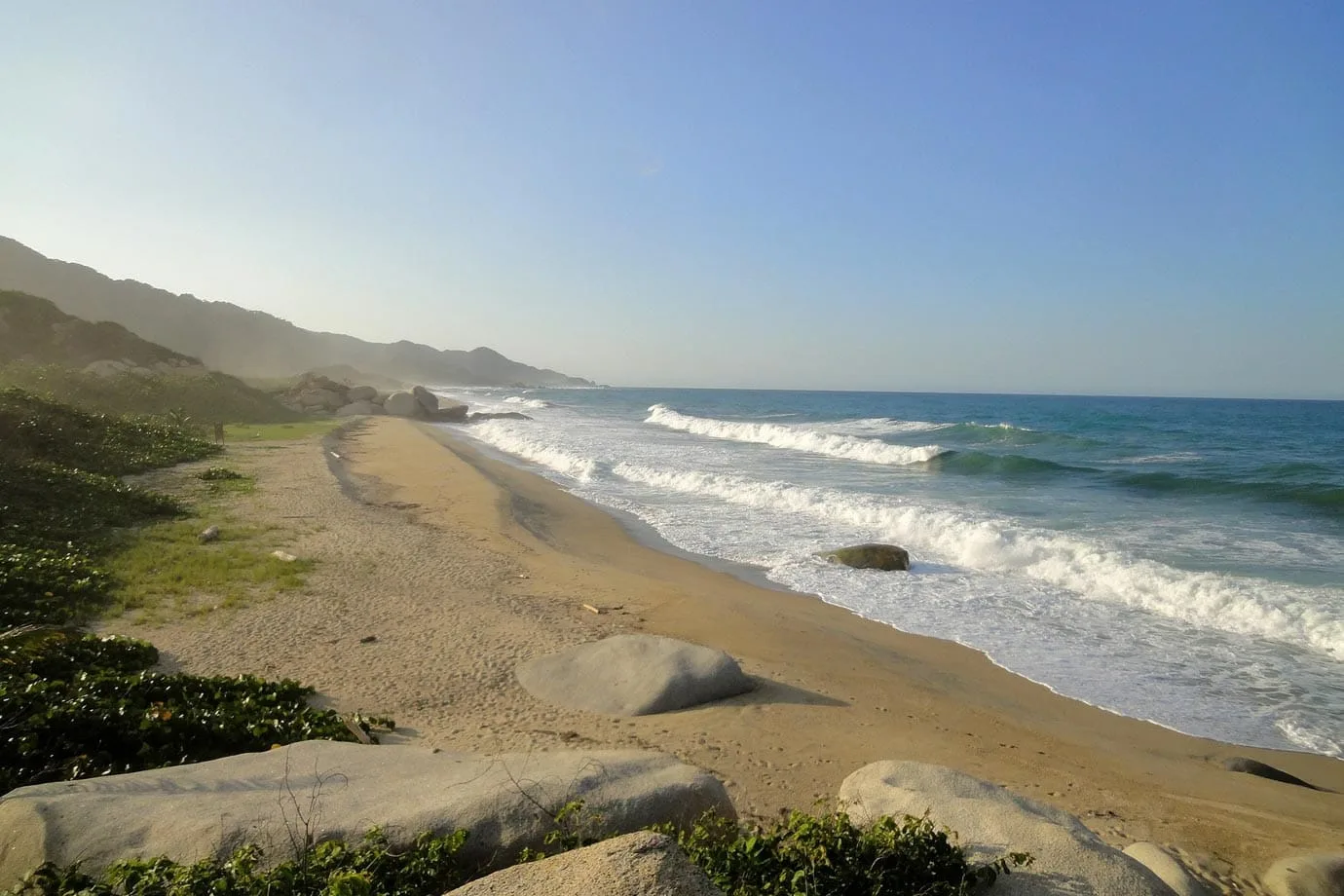 Nested in northern Colombia is Tayrona National Park, a place that really does have it all. Here you go from mountains to forests to beaches all within a few hundred metres, and there are some very drastic rock formations on the beach too. You can also sleep under the stars right on the beach at Tayrona National Park with the sound of waves lapping the shore in the background. Just perfect.
Makena Beach, Maui, Hawaii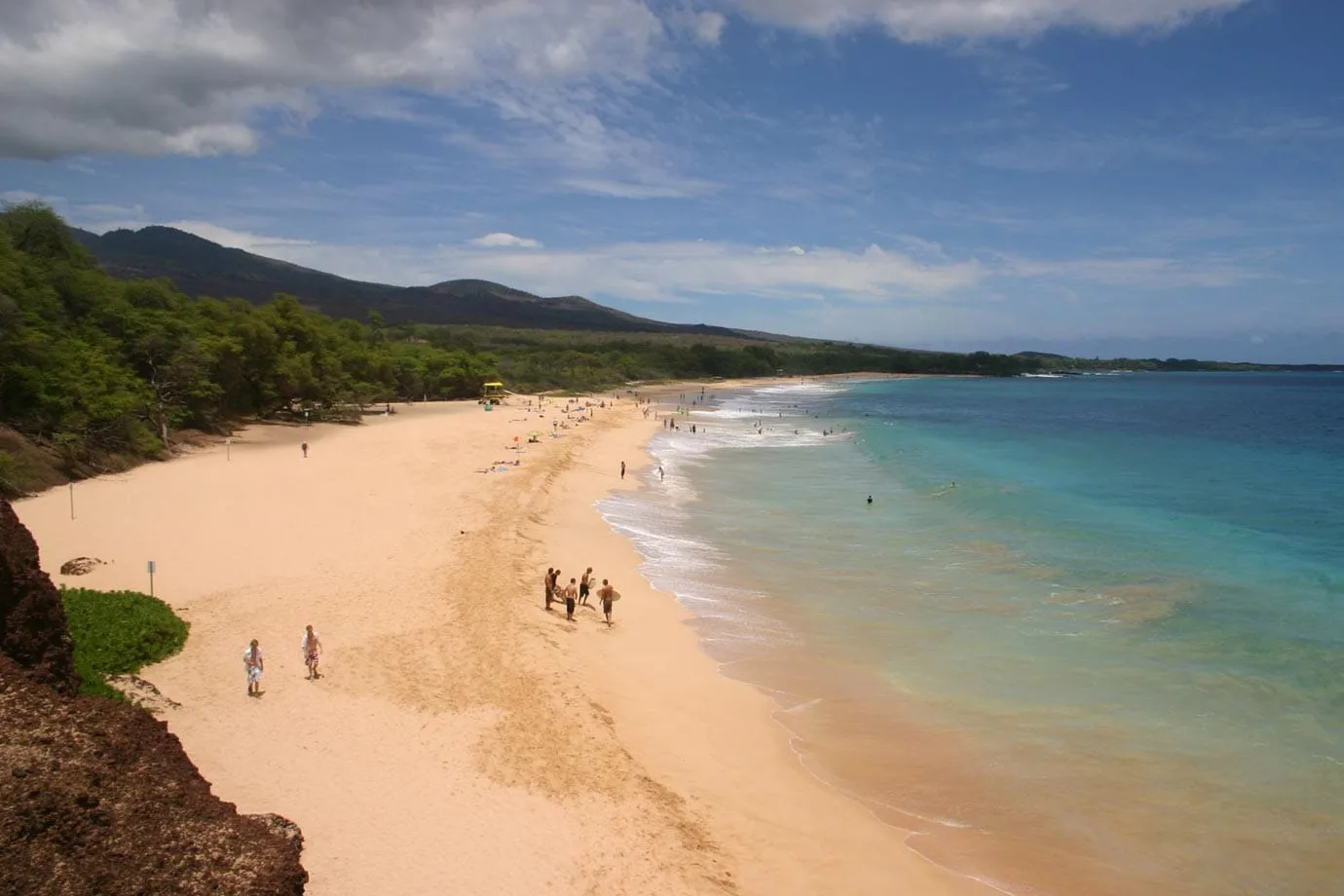 Maui is one of those places that gets slammed as being Americanised and too touristy, but do you know what, the beaches really are out of this world there. With so many beaches to choose from, any of them could be in the world's best beaches. Makena Beach, nicknamed Big Beach, is a mile and a half stretch of golden sand and offers great views of Kahoolawe Island and the Molokini Crater. Such crazy views!
Playa del Amor, Marietas Islands, Mexico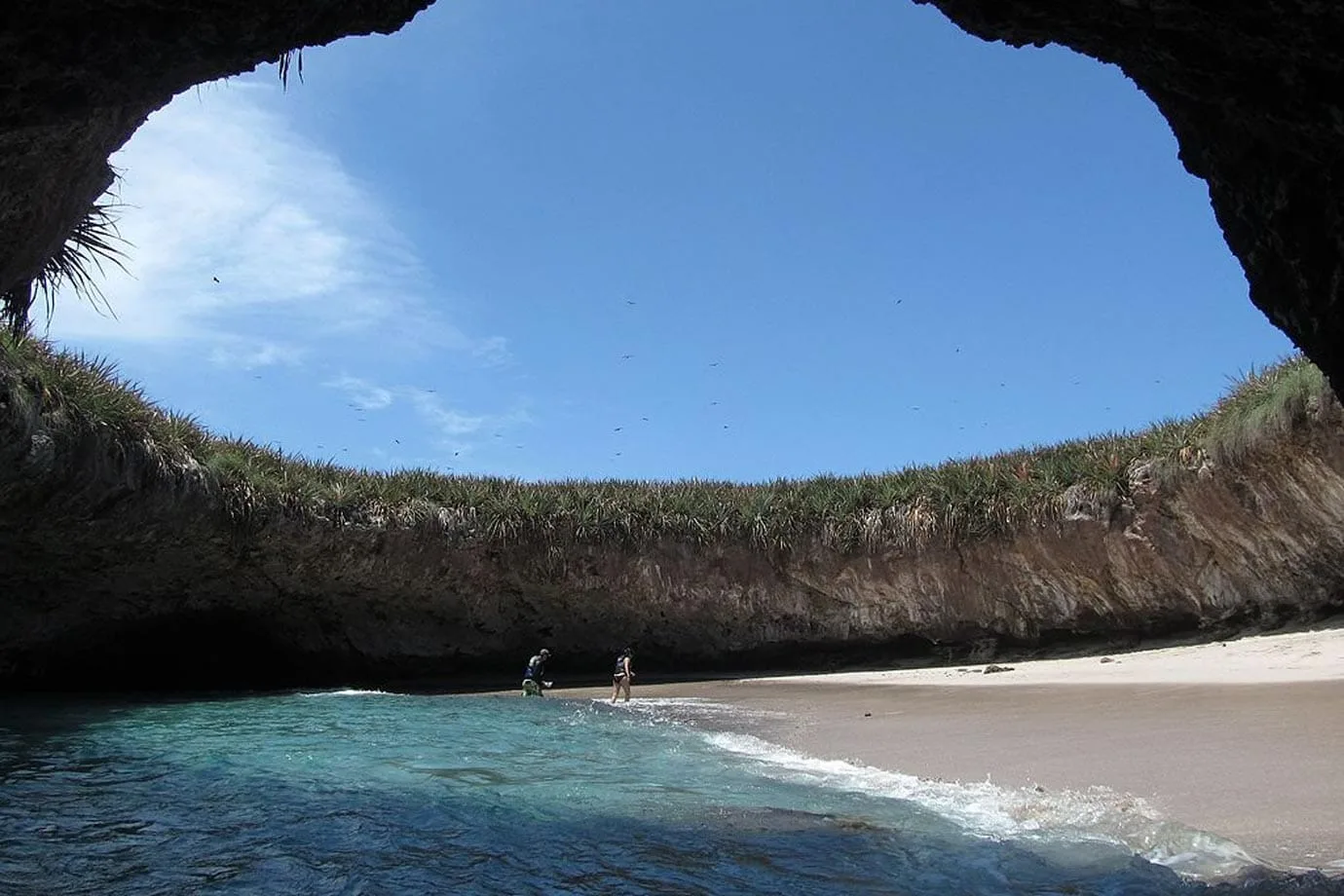 This is a beach nearly everyone's seen an image of. A swim through an opening almost invisible from the sea reveals what locals call the "hidden beach", a beautiful beach ringed by a rock formation forming a perfect circle. Only six people can visit Playa del Amor at a time meaning you've got the place practically to yourself!
Napcan Beach, El Nido, the Philippines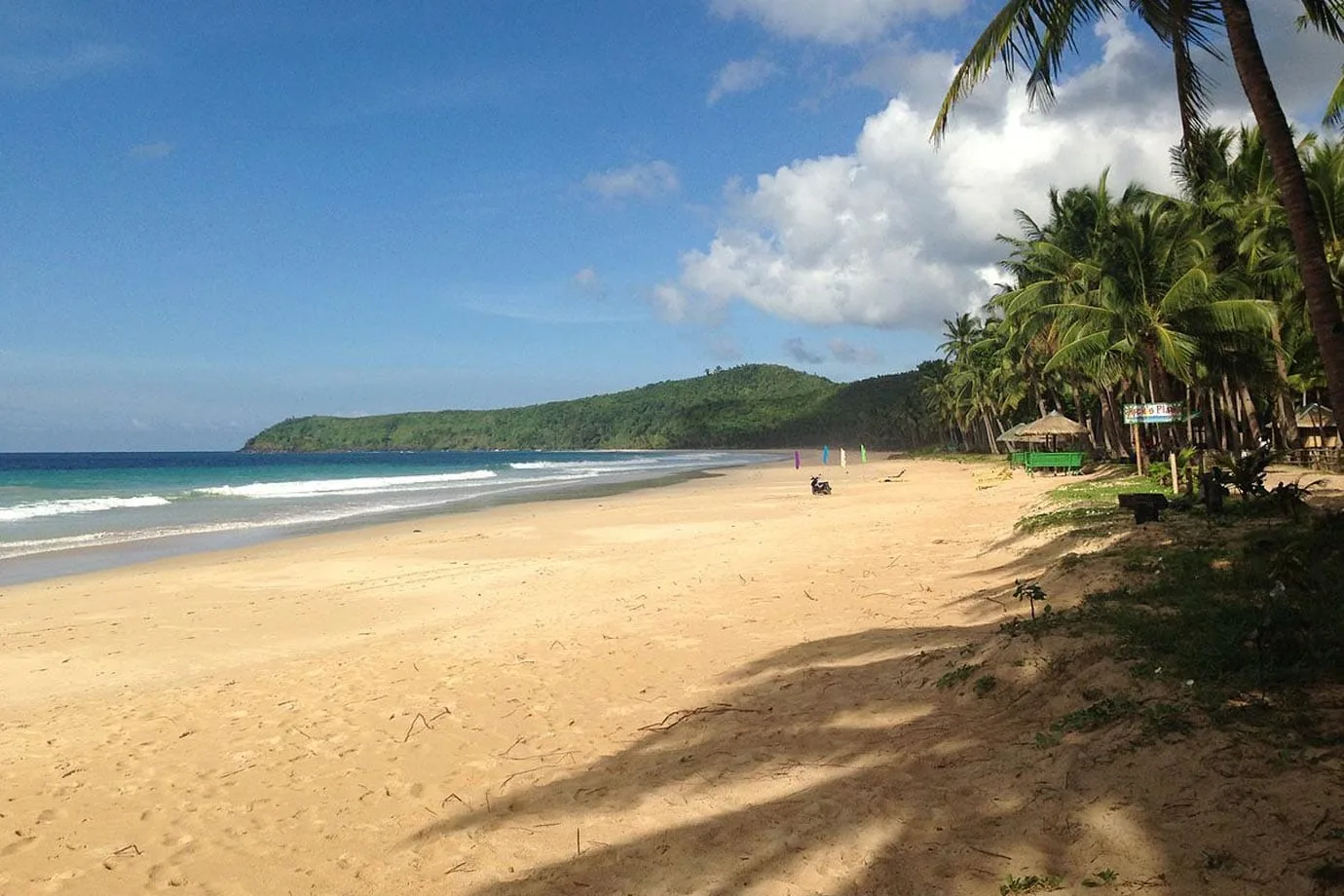 With over 7,600 islands in the Philippines, you're bound to come across more than your fair share of incredible beaches. To be honest with you, it's almost impossible to pick one over another when it comes to the world's best beaches but Napcan Beach ticks all the boxes and Palawan is a stunningly beautiful island to travel around too.
Corniche Beach, La Teste-De-Buch, France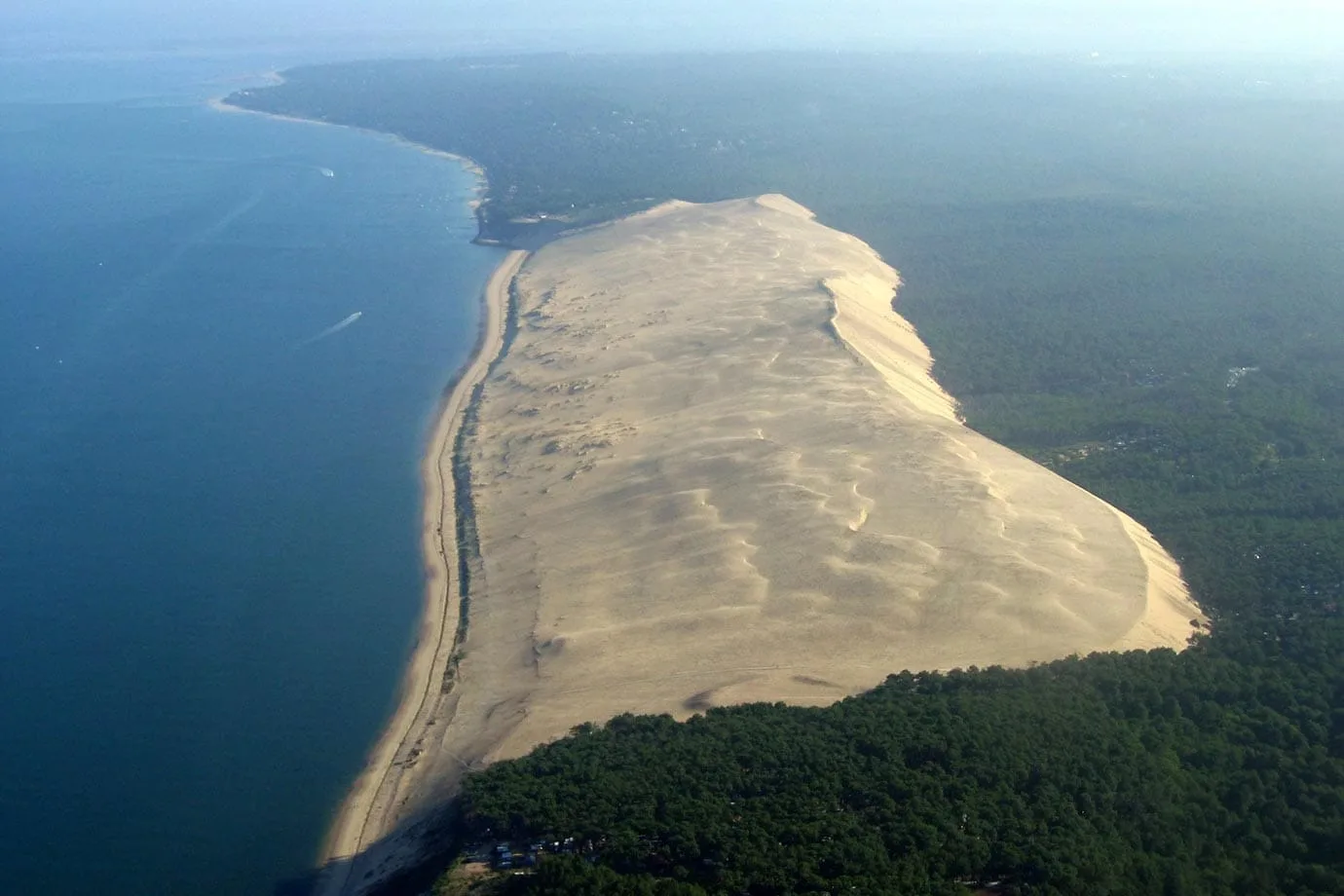 At 357 feet high, 1,640 feet wide, and 8,800 feet long, the pine forest-hugged Dune of Pilat is the highest in Europe and tumbles to Corniche Beach on the Atlantic Ocean. This is such an unusual beach – definitely one of a kind – and who would've thought France could have a beach like this? Also, if you're into your paragliding, this is one of the best places in the world to do it!
Now who else has got some serious wanderlust?
---
The question is, which of the world's best beaches here you you most like to visit? Or, if your favourite didn't make the world's best beaches then which one's have I left off? Let me know in the comments below as I'd love to know which one you'd choose!
Like this post? Then make sure you Pin it!