Looking for the best things to do in Budapest in summer? From relaxing at Széchenyi Baths to partying at Sziget festival, check out what to do now!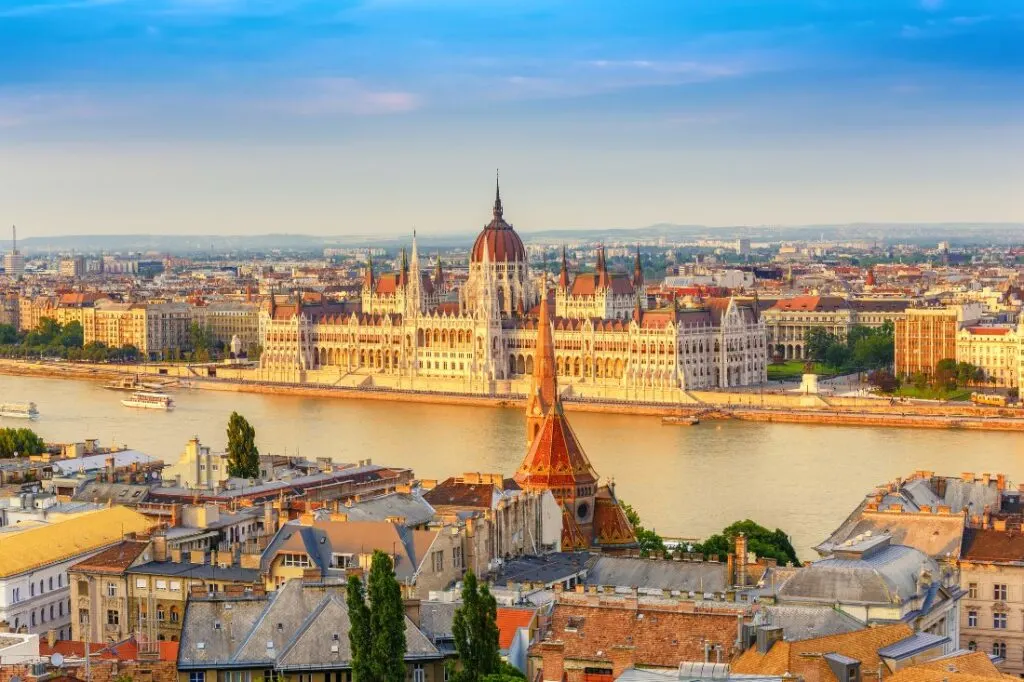 Let me set the scene. You're in Budapest, Hungary. A city split by the winding Danube river, abundant in art nouveau architecture and no less than eight UNESCO World Heritage sites.
Here, you'll find thermal baths (it's the world's spa capital after all), urban beaches, grand museums, beautiful buildings and so much more.
Basically, you're about to have the best summer ever. Because Budapest in summer really is something else, and I'm about to tell you why.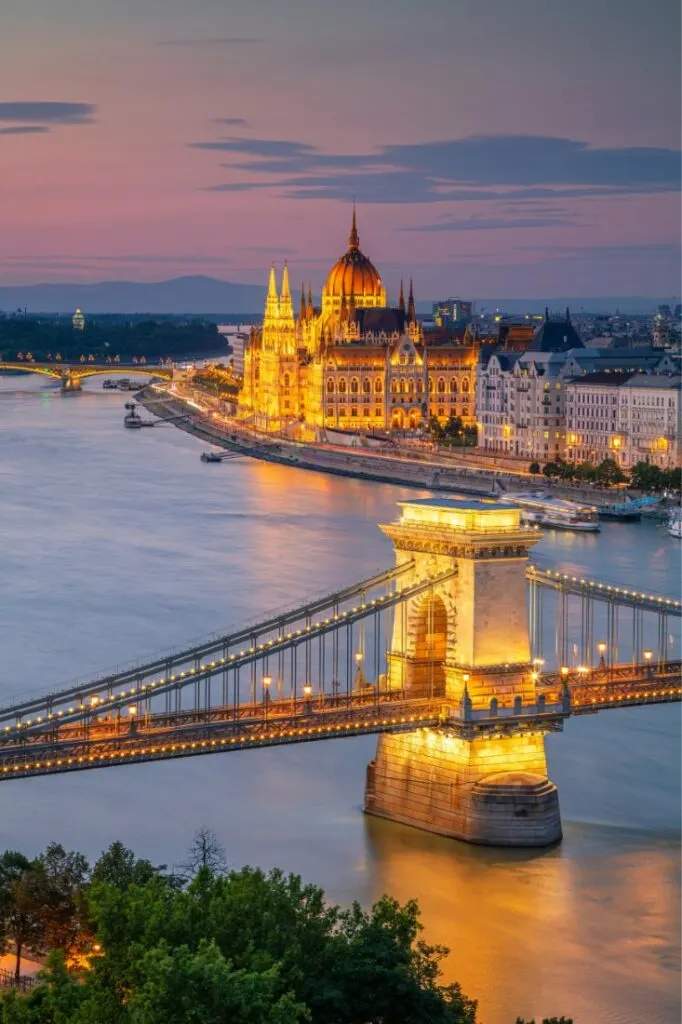 I can't tell you how much I love Budapest. A lot of former Soviet block countries all get tarnished with the same brush as being dull and boring, but Budapest couldn't be further from that. Firstly, it is so damn beautiful. And second, there is some much to see and do here!
You can go for a sunset river cruise on the Danube, head to the local beauty spot of Lake Balaton, and if you're visiting at the right time you've got the Hungarian Grand Prix and Sziget Festival to enjoy too.
This is one of my favourite times of year to head to Hungary's capital, so keep on reading to discover the best things to do in Budapest in summer!
Budapest summer weather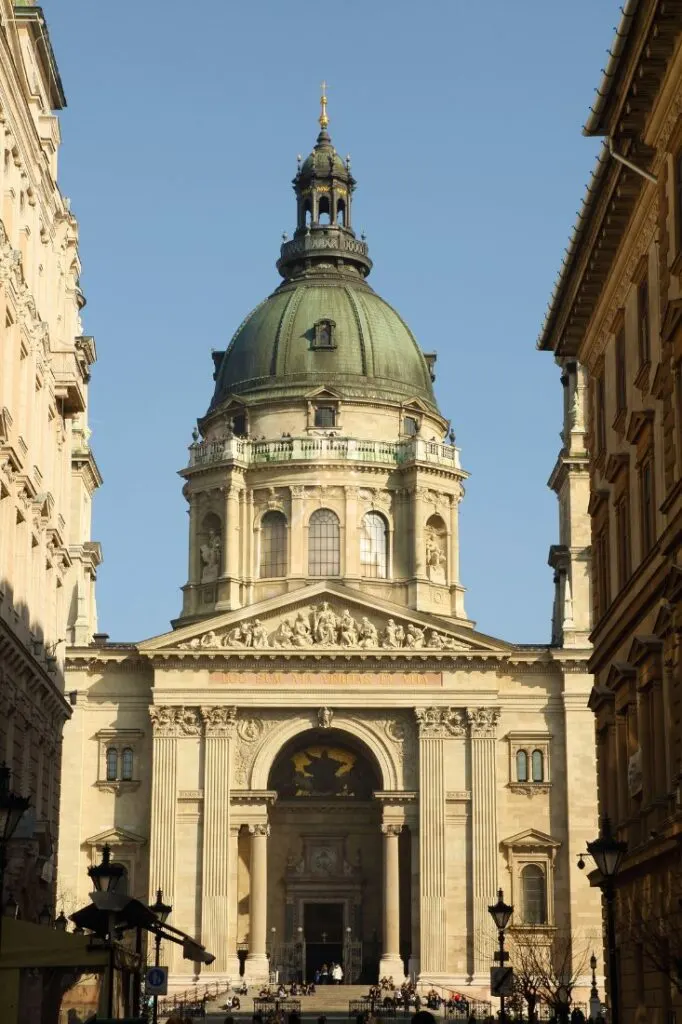 Things can get pretty toasty during summer (which I absolutely love by the way).
From as early as June, you'll find temperatures at a minimum of 15°C (59°F), rising to 26°C (78.8°F). Throughout July and August, expect lows of 17°C (62.6°F) and highs of up to 28°C (82.4°F).
In terms of rainfall, expect around 5 or 6 days per month, and even then it's usually just a shower. Like most European cities, just pack lots of dresses for women and shorts and t-shirts for men.
---
Best things to do in Budapest in summer
Relax and unwind in a thermal spa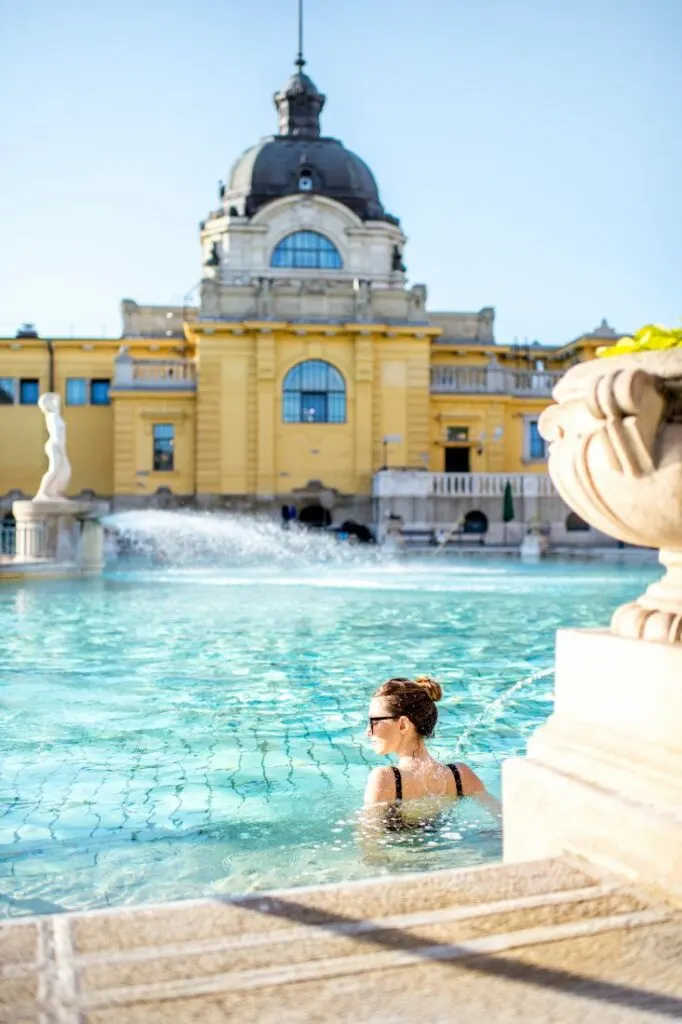 Budapest is renowned for its spas and baths, so much so that it's frequently titled "the Spa Capital of Europe". The historic spas use natural thermal waters, which makes them the perfect place to soothe aching muscles and wash away your worries. Or a hangover.
Spas are a pretty big deal here, so you've got plenty of choice: some of the most famous baths include Gellért Thermal Bath and Széchenyi Thermal Bath, though Rudas Baths is a good choice too. This is definitely one of the top Budapest attractions though, so make sure you add it to your itinerary.
Or take a dip at the beach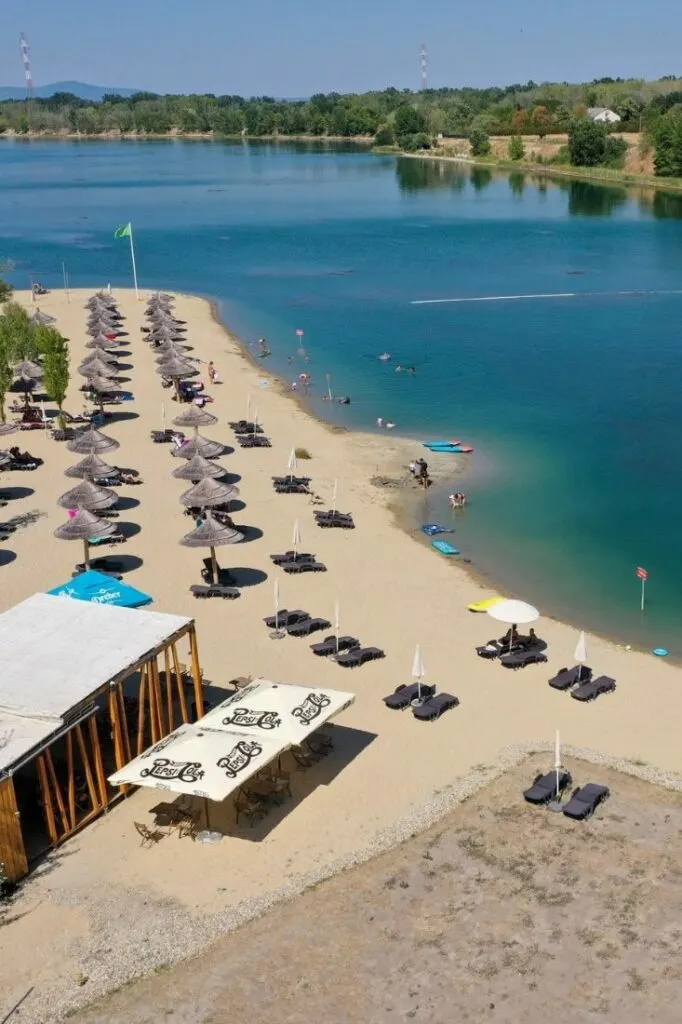 Hungary might be a landlocked country, but that doesn't mean a trip to the beach is out of the question. Actually, it's one of Budapest's best summer activities.
Within the confines of the city you've got places like Sho Beach, which is a proper urban beach, but you've got lakeside beaches. I also prefer the fresh water of the lake too.
Head out to Lupa Beach for a day trip. Here, you've got sports like volleyball and handball, the biggest wakeboard centre in Budapest, the warm summer waters of Lupa Beach, as well as restaurants and cocktail bars. It really is a great day out!
Spend a day at Margaret Island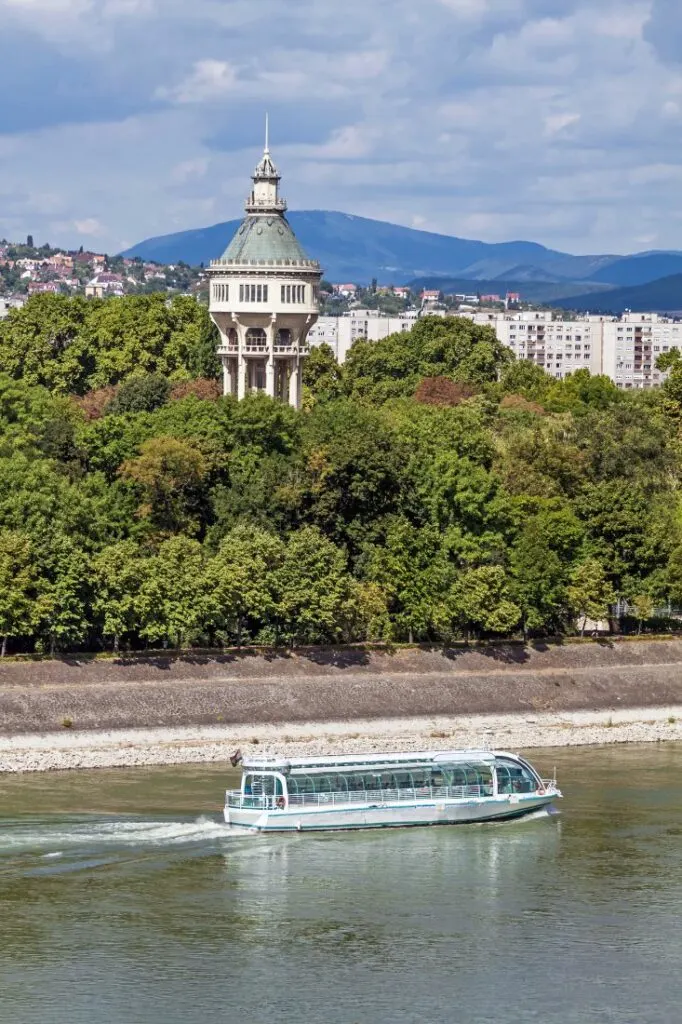 Margaret Island is one of Budapest's best green spaces, conveniently placed in the middle of the Danube between Margaret Bridge and Árpád Bridge.
There's tons to do here. From taking a dip in the Palatinus pool to wandering around the Japanese Garden, getting a glimpse of the musical fountain, or enjoying the petting zoo, there's literally something for everyone.
But if none of that takes your fancy, it's a great place for a picnic too, and throughout the summer you can catch performances at the open-air concert venue.
Ride the Children's Railway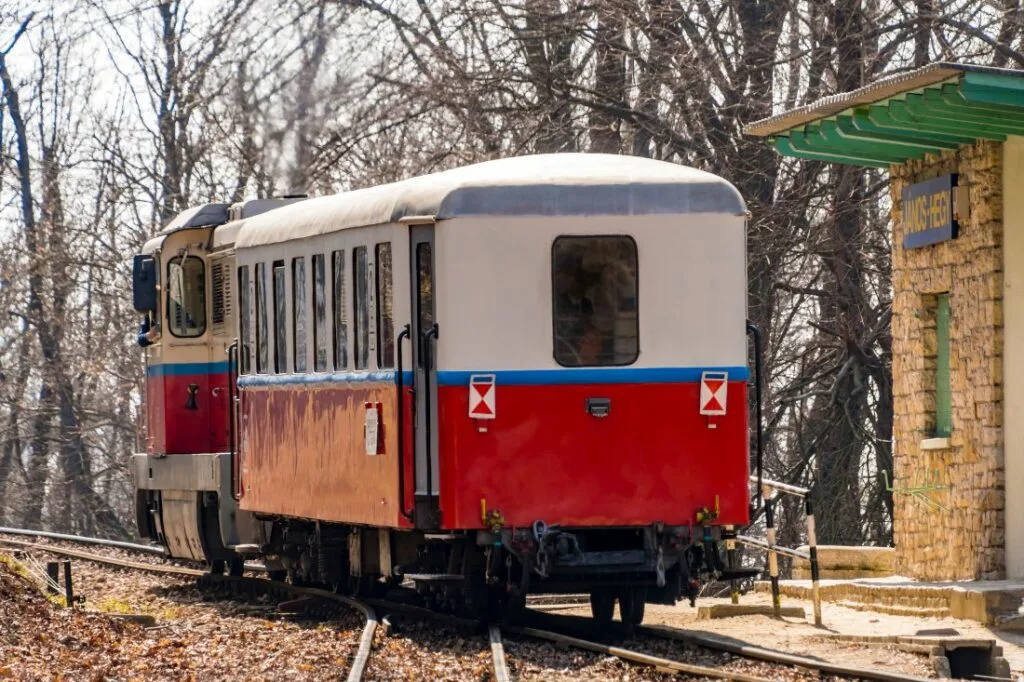 The Children's Railway, or Gyermekvasút, is one of Budapest's most unique attractions. It runs between Széchenyi Hill and Hűvösvölgy, with some pretty amazing sights along the way.
The most notable thing about it though is hinted at in its name; Gyermekvasút is serviced almost entirely by children (obviously, adults actually drive the thing). Kids act as guards and check tickets, and take a lot of pride in their unique place of work. It's a very quirky thing to do, and the kids love it!
Or see the sights from the picturesque tram 2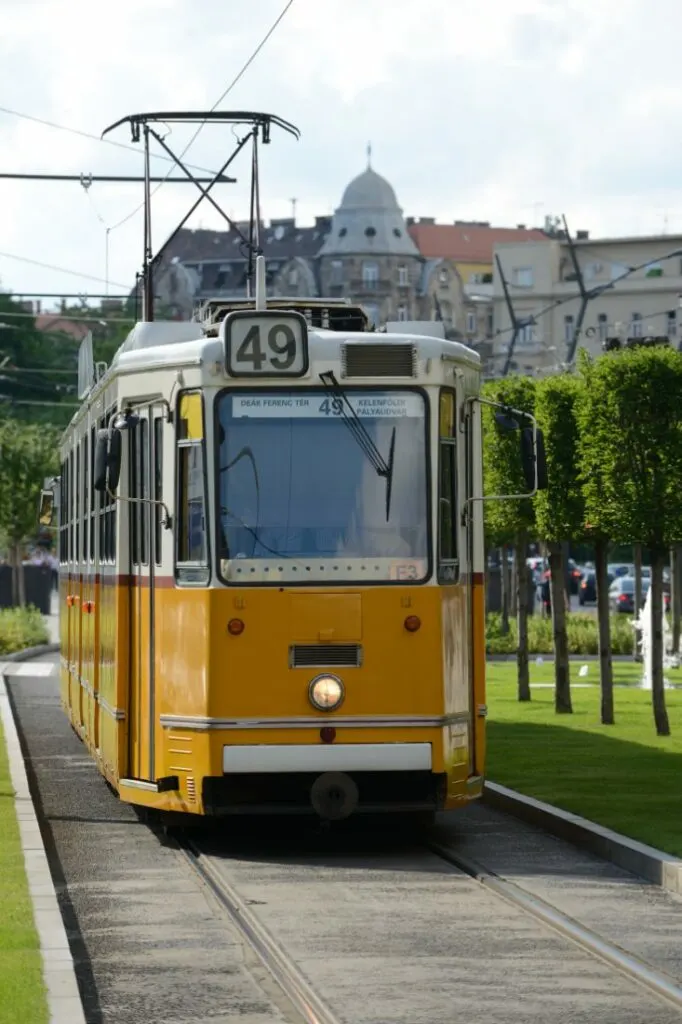 One of the best ways to see all of the sights and landmarks in Budapest in summer is unbelievably simple. It also costs just one single euro.
Tram 2 is one of the most beautiful, panoramic tram journeys you'll take within Europe. It takes you across all of the most important landmarks: the Hungarian Parliament building, Liberty Bridge, Elisabeth Bridge. You get some great views of the Danube too.
Cruise along the Danube river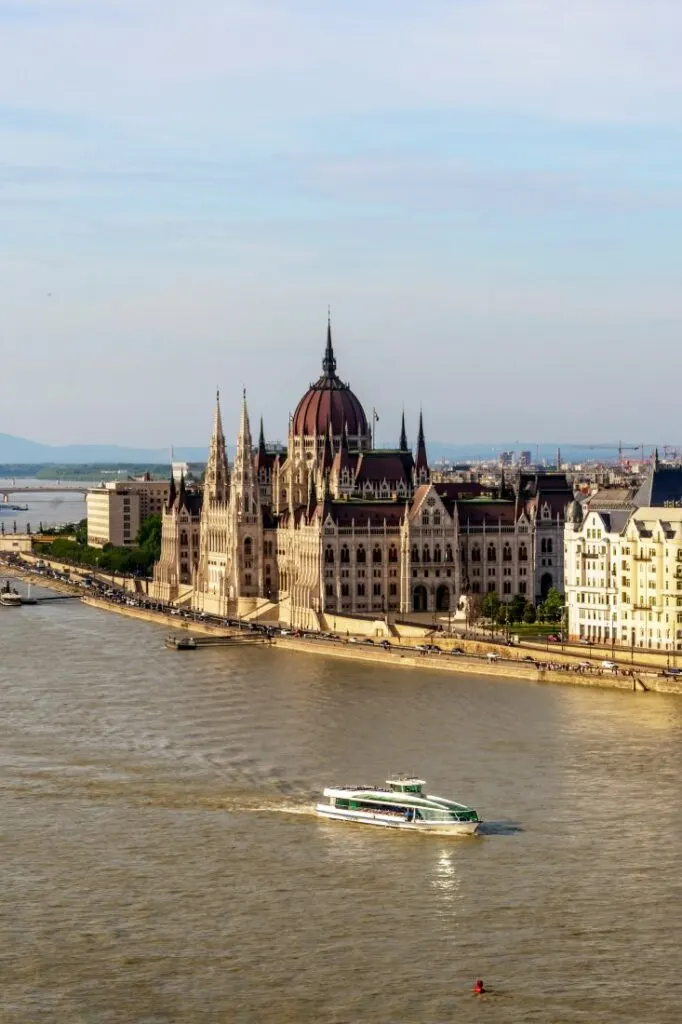 Speaking of the Danube, I recommend taking a cruise along it. There are lots of different options to do this, from slow and scenic sightseeing trips to nighttime cruises to mega thrilling speedboat rides. Alternatively, combine with dinner or enjoy cocktails on the water.
Personally, I think this is a must on any Budapest itinerary. It really is such a great way of seeing a lot of the sights in the city, and the sunset/nighttime cruises are wonderfully romantic too when the city sparks to life.
Explore museums after hours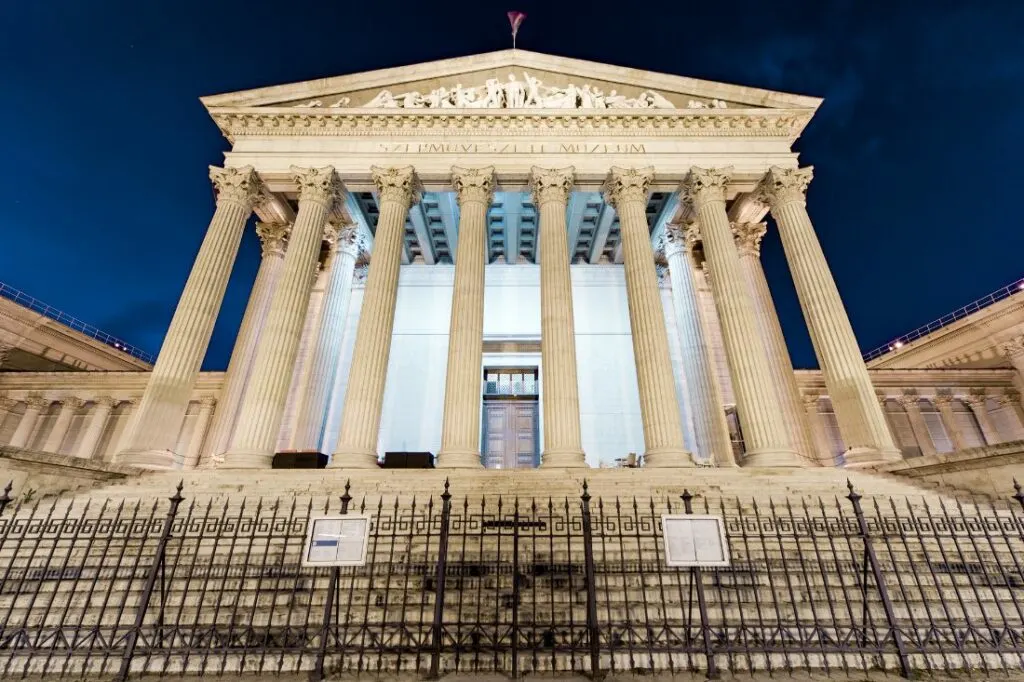 I'm a big believer in embracing local culture and history when you visit a new place. Museums are a great way to do this, and Budapest has some really cool ones.
In June, museums and galleries in Budapest have extended opening hours well into the evenings. This includes the big well known ones like the Hungarian National Museum and the Museum of Fine Arts, as well as smaller, more specific places. There's loads to see, so get your culture on!
Attend the Hungarian Grand Prix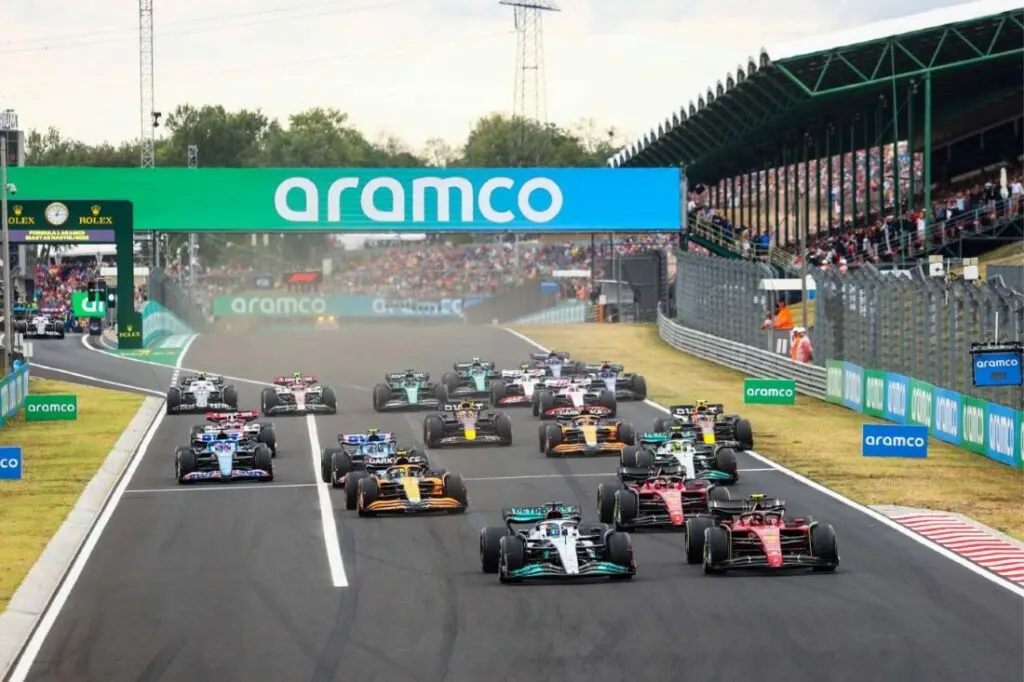 If you're a Formula 1 fan, you won't want to miss this one. The Hungarian Grand Prix is hosted every summer at the Hungaroring, which is located just outside of Budapest in Mogyoród.
It's one of the very best Budapest summer activities – even if you're not the biggest Formula 1 enthusiast ever, it's a pretty cool experience, and Hungary loves a party afterwards.
Experience Sziget Festival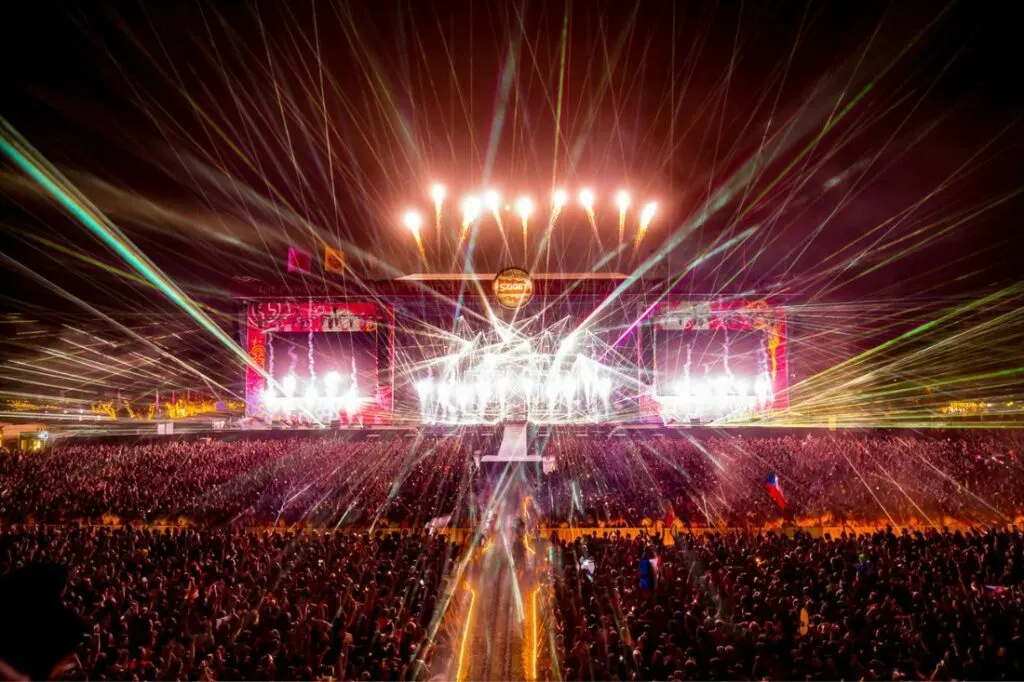 Sziget Festival (also known as Island of Freedom Festival) is a weekend packed full of live music from some of the biggest musicians out there. It's held every August on the Óbudai-sziget, a leafy island on the Danube. It's also one of the coolest events in Budapest in summer.
This fest has it all: an on-site beach, art performances, speakers, and of course lots and lots of music. Some of 2023's acts include Billie Eilish, Florence + the Machine and David Gueta. It's the biggest festival in Hungary, and one of the most iconic in Europe.
Spend a day hiking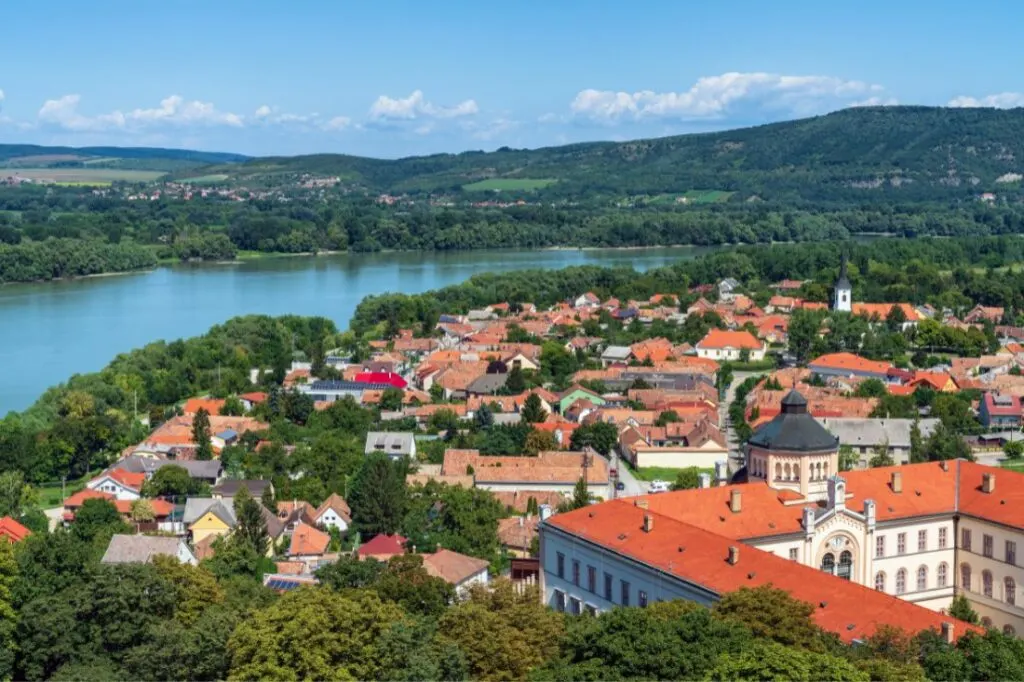 Speaking of Buda hills, it's a good place to go hiking. In fact, this is one of my favourite Budapest summer activities: there are loads of good trails here, particularly around János Hill and Normafa Park.
Alternatively, explore the National Blue Trail, Hungary's largest hiking trail. You won't be able to complete the whole trail in one day, but sections 13 and 14 are fairly close to Budapest.
Not confident about taking public transport to reach a trail yourself? There are hiking tours you can take from Budapest.
Go on a day trip to Lake Balaton
Fun fact: Hungary is home to the second largest lake in Central Europe, Lake Balaton. Along its shores, you'll find an abundance of coastal towns, villages, and even resorts. Some of these are a mere hour from Budapest, so they can make a great day trip. Explore the towns, unwind on a beach, or enjoy watersports.
Catch the views from the Buda Hills Chairlift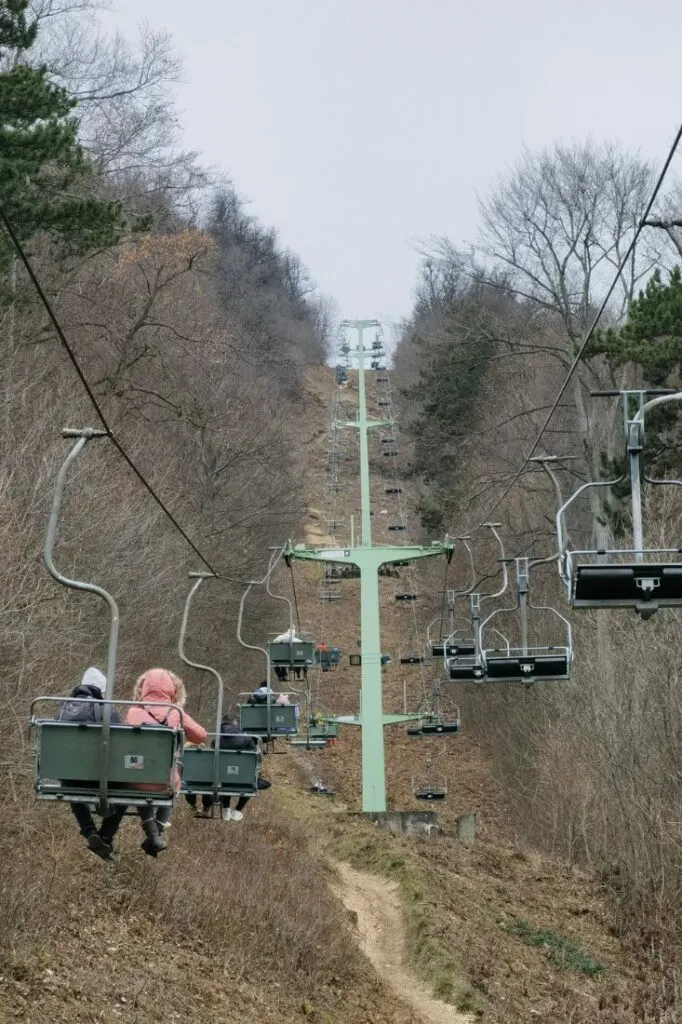 The beautiful Buda hills are a popular day trip from Budapest – they're a great way to escape the hustle and bustle of the city.
Here, you can experience something pretty incredible – the Zugliget Chairlift, a mountain cable car that'll take you all of the way up János Hill. Once at the top, you can climb up to the Erzsébet Lookout Tower, where you'll catch some of the most breathtaking views near Budapest as a reward for your efforts.
Cool down with an ice cream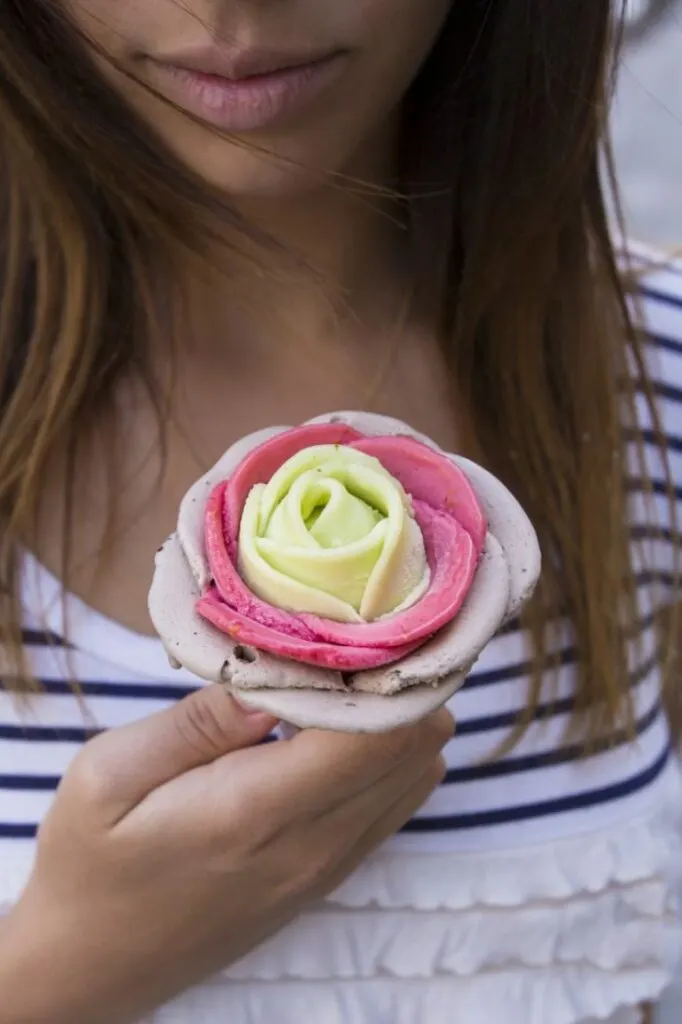 Ice cream is one of Budapest's specialties. Natural and traditionally made, you can find spots to enjoy it all over the city. Some of them are pretty unique too – head to Gelarto Rosa for icy bites in a rose-petal shape.
Fragola's creations use fresh, original ingredients for tasty flavours. Levendula offers floral flavours alongside the classics; wonder what a lavender flavoured ice cream would taste like? Find out here.
Where to stay in Budapest in summer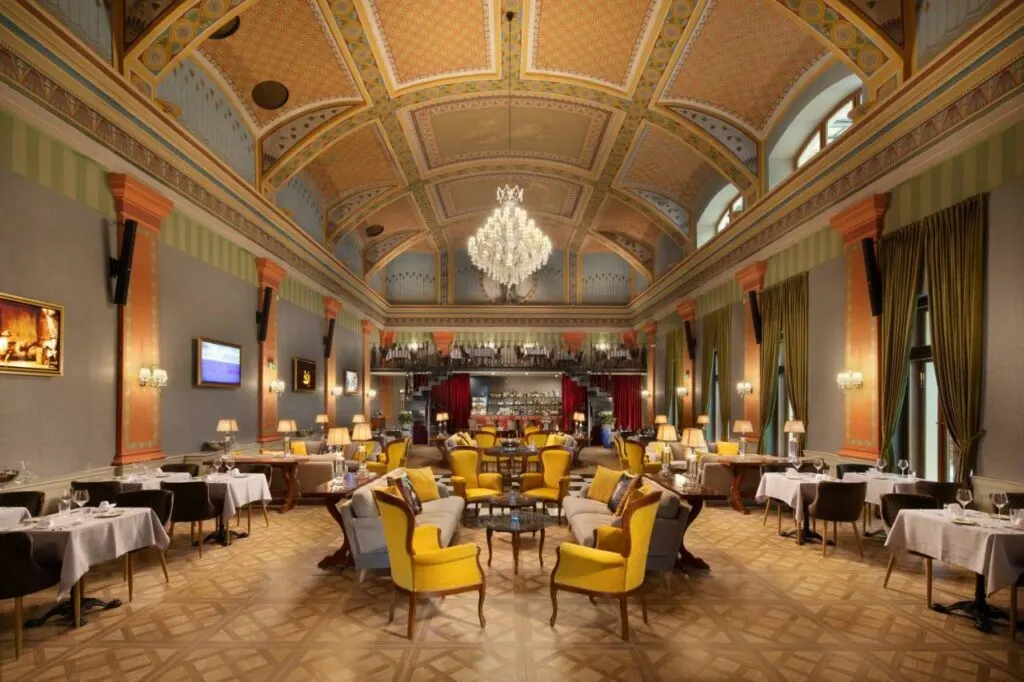 Step back in time at Mystery Hotel Budapest. This is a historically-themed, luxury hotel, conveniently placed in downtown Budapest.
I guarantee this is like nowhere you've stayed before – mainly since the building is a 19th century palace! If you're an art connoisseur, you'll love it even more, since many of the bedrooms are decked out with replicas of some of the world's most iconic paintings.
If you ask me, BALTAZÁR is one of the coolest hotels in Budapest. You've got luxurious interiors in warm, ambient colours – not to mention beautiful decor and comfy furniture.
In terms of amenities, you're sorted – beneath the hotel you've got an à la carte grill restaurant right on your doorstep, a delicious free breakfast served daily, and well-equipped rooms. The location is great with some of Budapest's best attractions within walking distance.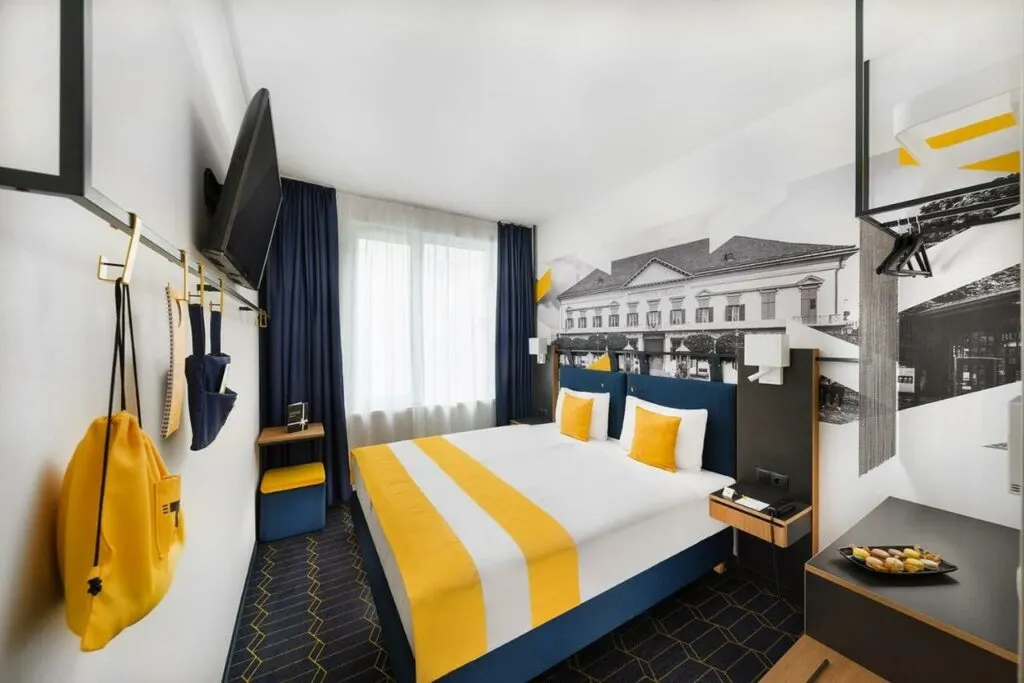 Want to save your funds for exploring the city? I get it. Consider staying at D8 Hotel in the centre of Budapest. The best part of this hotel is location; you're a stone's throw from the Chain Bridge and a short walk from St. Stephen's Basilica.
With bright, cosy bedrooms and amenities like flat screen TVs, private bathrooms and a buffet breakfast, there's also a shared lounge and a bar to meet other travellers.
---
If you're interested in learning more about Budapest and why this is such a fascinating place to visit, then check out my fun facts about Budapest here!
Planning a visit to Budapest in the summer? I hope this blog helped with your planning! Let me know if you have any questions in the comments below, and as always, happy travels!
Like this blog post? Then Pin it for the future!