Looking for the best things to do in Budapest in winter? From relaxing in thermal baths to seeing St Stephen's Basilica, this is what to do in Budapest!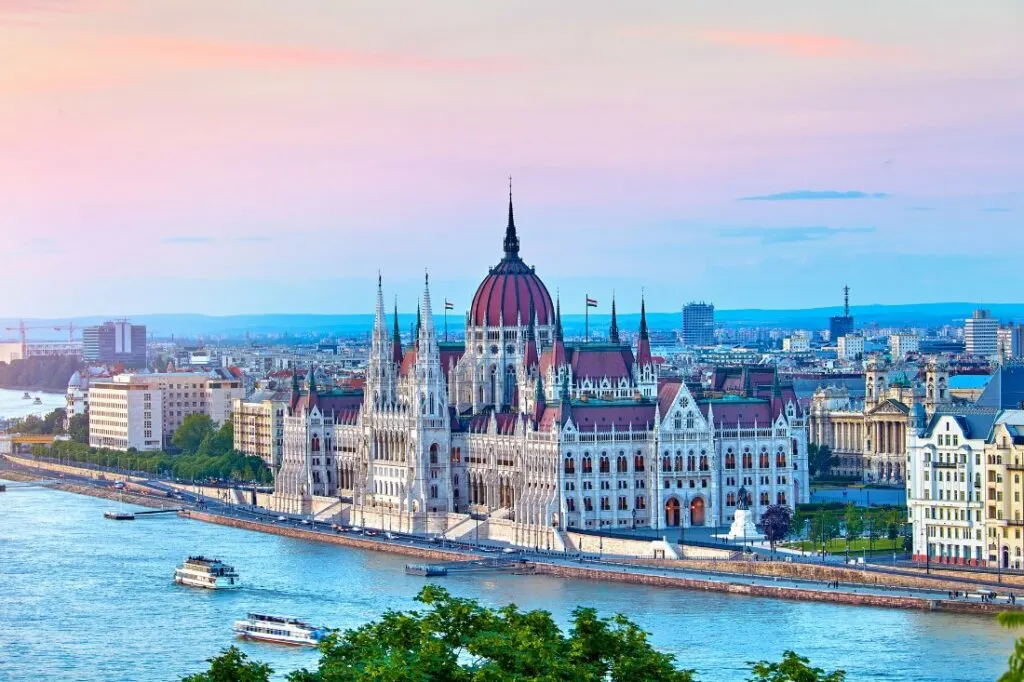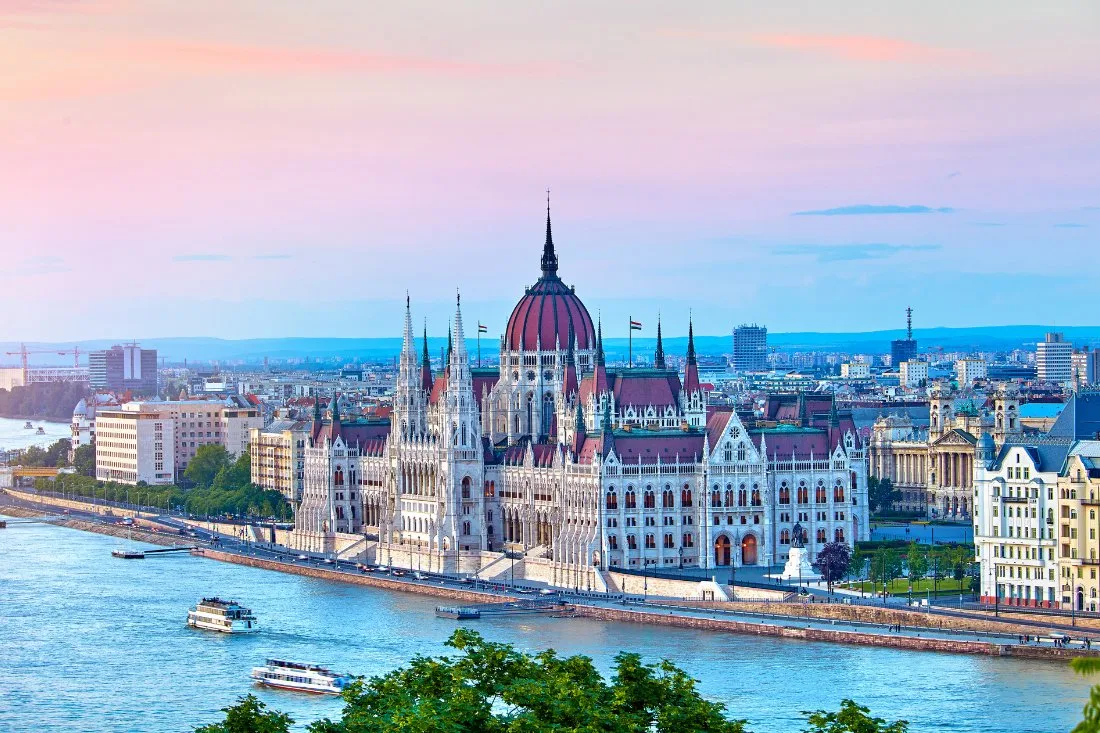 What does your dream winter trip look like? For me, somewhere like Budapest is absolutely perfect.
Don't get me wrong: I love the Hungarian capital any time of year. But there's something about Budapest in winter that's extra special.
It's one of those cities that looks just as pretty swathed in morning mist as it does a bright summer sun. Also, one of the real bonuses of visiting in winter is you'll practically have the place to yourself. There are a fraction of the summer tourists at this time of year.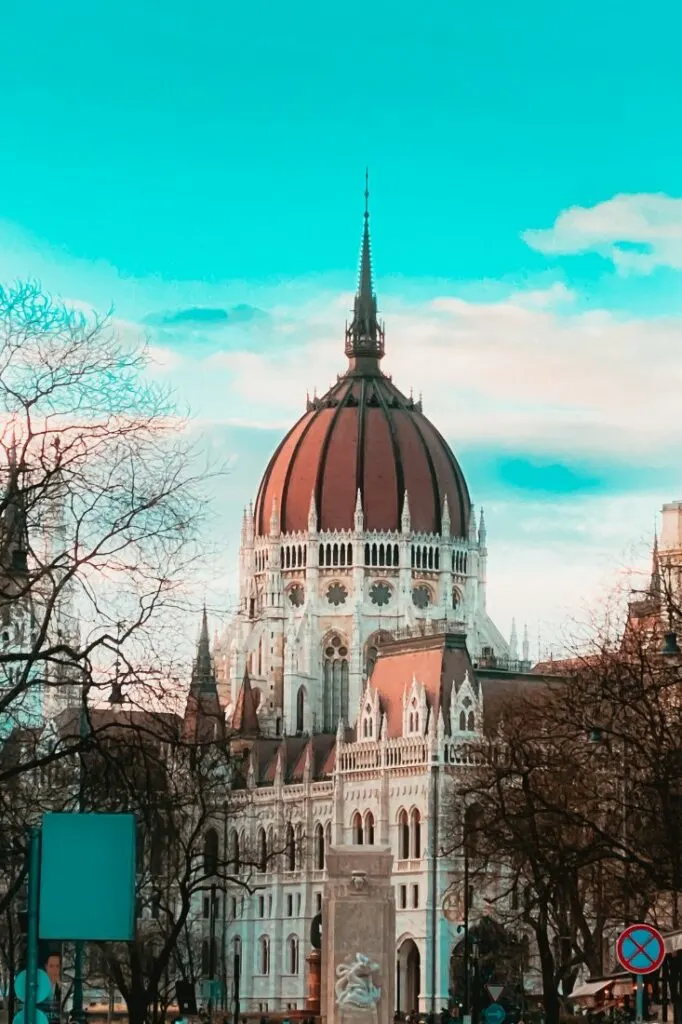 Christmas markets crop up, packed with stalls selling bespoke gifts, local delicacies and mulled wine.
The streets are cold but packed with locals, twinkling with the warmth of Christmas lights. Plus, you can always warm up in a thermal bath, or with drinks at a ruin bar.
Do you prefer your trips packed with action? You're in the right place for that too: wait for the snow to fall and head to the Buda hills for sledding, or take to the ice for skating.
Hopefully this will help you guys plan your trip here. I promise you it's such an amazing place to visit!
Weather in Budapest in winter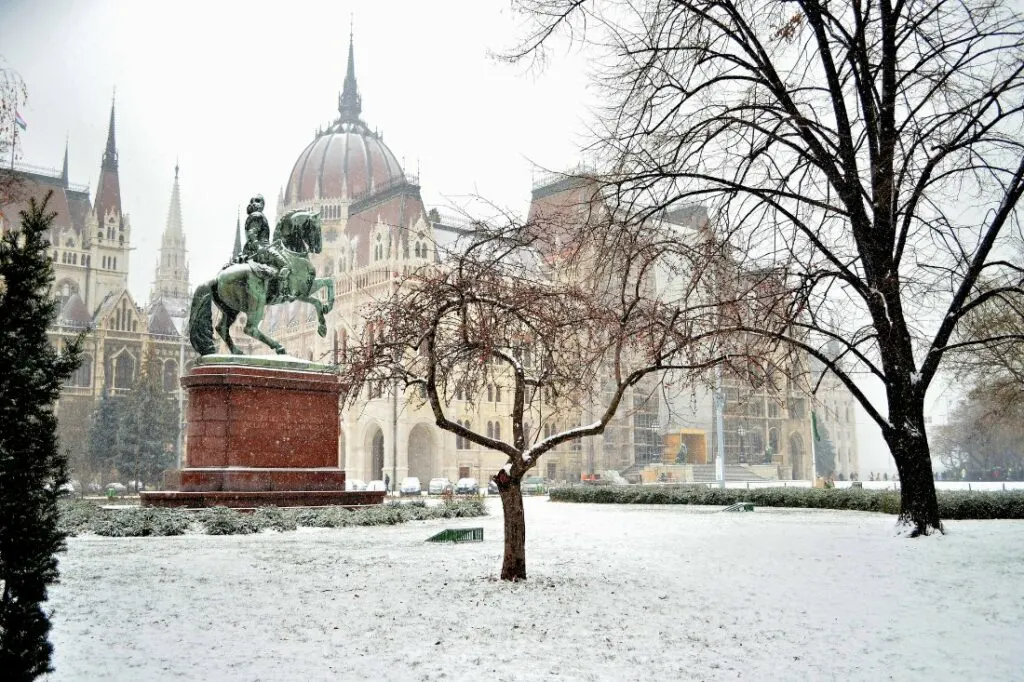 December starts off nippy. The warmest it gets is 4°C (39.2°F) on average, but it can get as cold as 0°C (32°F).
January is the coldest month. Expect highs of just 3°C (37.4°F) and lows of -2°C (28.4°F). Temperatures creep up from February and sit between 6°C (42.8°F) and 0°C (32°F).
It might be cold, but for the most part, it's dry: most winter months only see 5 or 6 days of rain. However, with recently climate changes, it can snow very heavily in Budapest and Hungary. As with any trip, make sure you check the forecast beforehand, but a warm waterproof coat is a must.
---
Things to do in Budapest in winter
See a light show at St Stephen's Basilica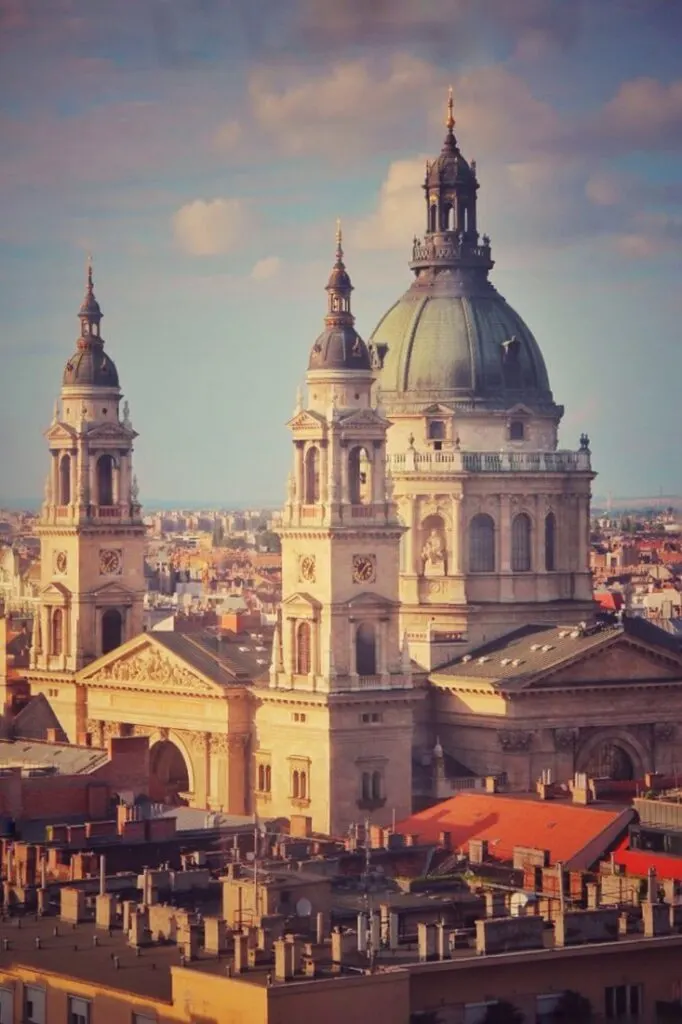 St Stephen's Basilica is a must-see if you're in Budapest anyway, but it's extra special in the lead up to Christmas.
From the last week of November until the end of December, it's home to a light show that takes place against the backdrop of the basilica. It's a neoclassical building and the whole thing looks beautiful, so don't miss it.
The light shows take place every 30 minutes after dark and they're a beloved part of the nearby Christmas market (we'll get to that later!) Make sure this is a part of your Budapest winter itinerary though.
Relax in a thermal bath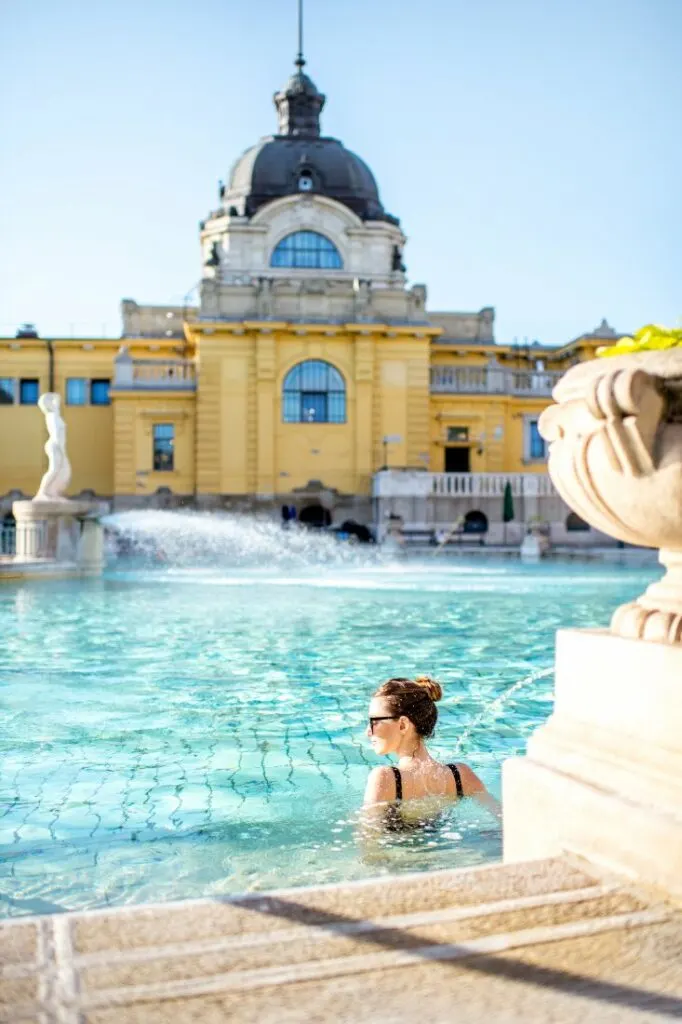 Who says you can't go for a dip in the winter?
Budapest is famous for its thermal baths, and while I do recommend checking them out in the summer, there's something super special about enjoying the warm water when it's so cold outside you'd normally have goosebumps.
Yep, both the indoor and outdoor baths in Budapest are open in the winter! I'd recommend checking out Széchenyi Thermal Bath. This is by far the most popular bath house in the city and it is just stunning.
Take to the ice at City Park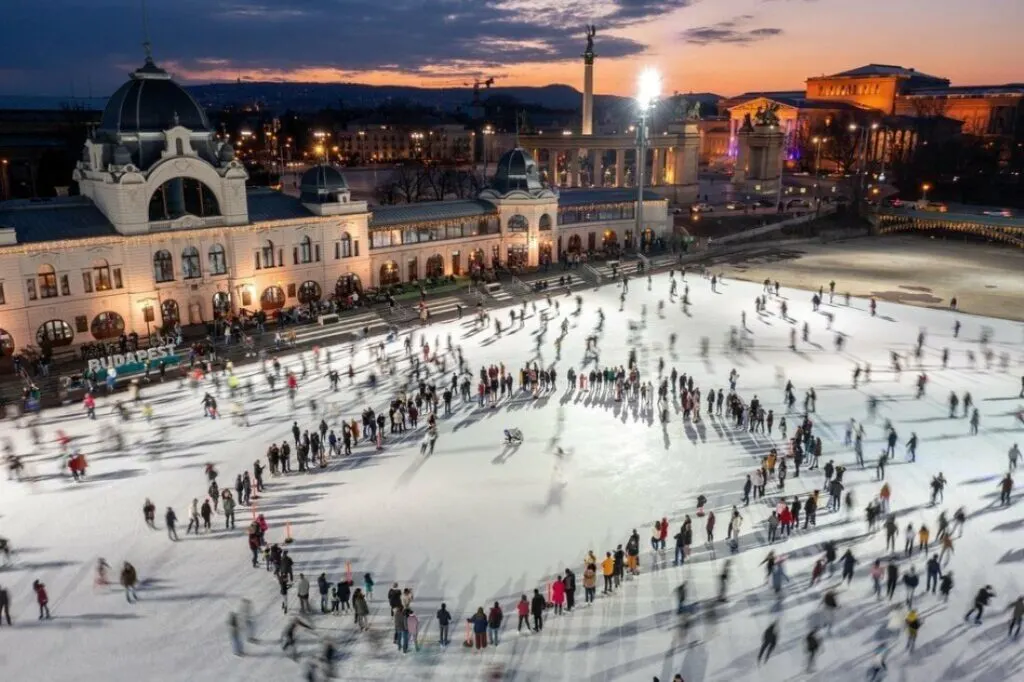 Ice skating is one of winter's staples, so you'll be pleased to know it's super easy to do here.
In fact, skating at Városliget (City Park) is practically a rite of passage. City Park is one of the biggest and best known public parks in Budapest, sitting in front of Vajdahunyad Castle. In the winter, the lake is frozen over and becomes one of the city's most popular ice skating locations: Varosligeti Ice Skating Rink.
Because it's a regular lake in the summer, the rink is absolutely huge. But keep in mind it doesn't have any barriers so it may not be the best choice for beginners.
Visit Vajdahunyad Castle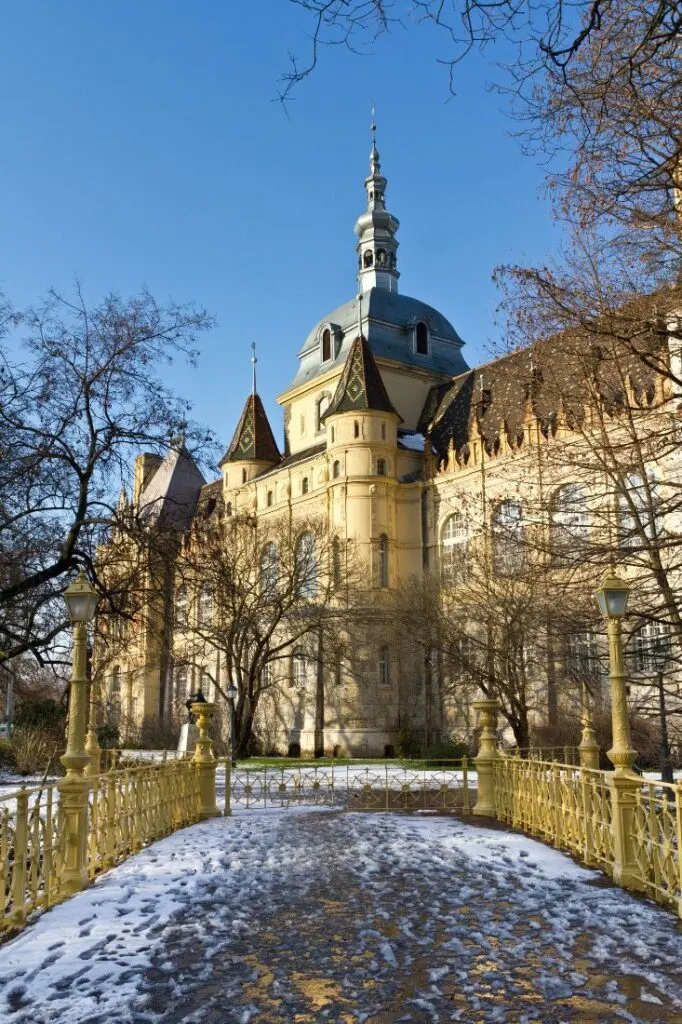 Maybe ice skating isn't for you. That doesn't mean a trip to the area is wasted.
I know, a park doesn't sound like the best place to hang out in the midst of winter. But I'd argue that a trip to Vajdahunyad Castle is one of the best Budapest winter activities. Mainly because of how pretty it looks decked out in Christmas lights and a smattering of snow (if you're lucky).
Go on a festive tram ride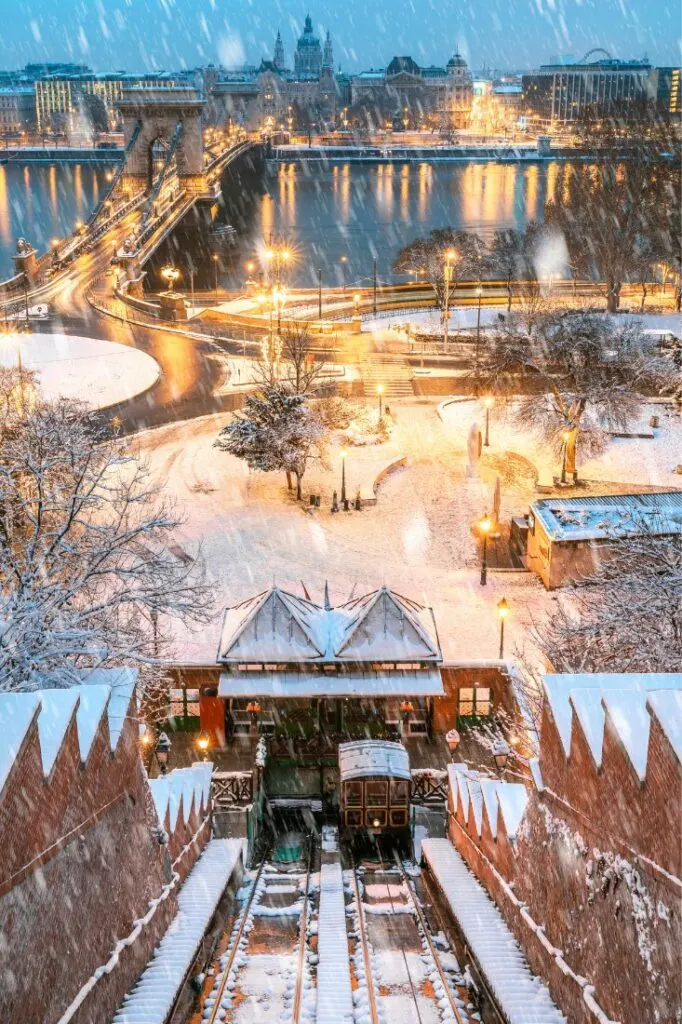 Something that makes a destination properly special is when there's a unique activity. So for me, one of the coolest things about Budapest in winter is the festive trams.
Every year, trams and buses are wrapped in LED lights. They travel around the city, illuminating the night. You can watch them from afar, but hop aboard for the full experience: your best option is tram line 2.
Curl up with a book at Metropolitan Ervin Szabó Library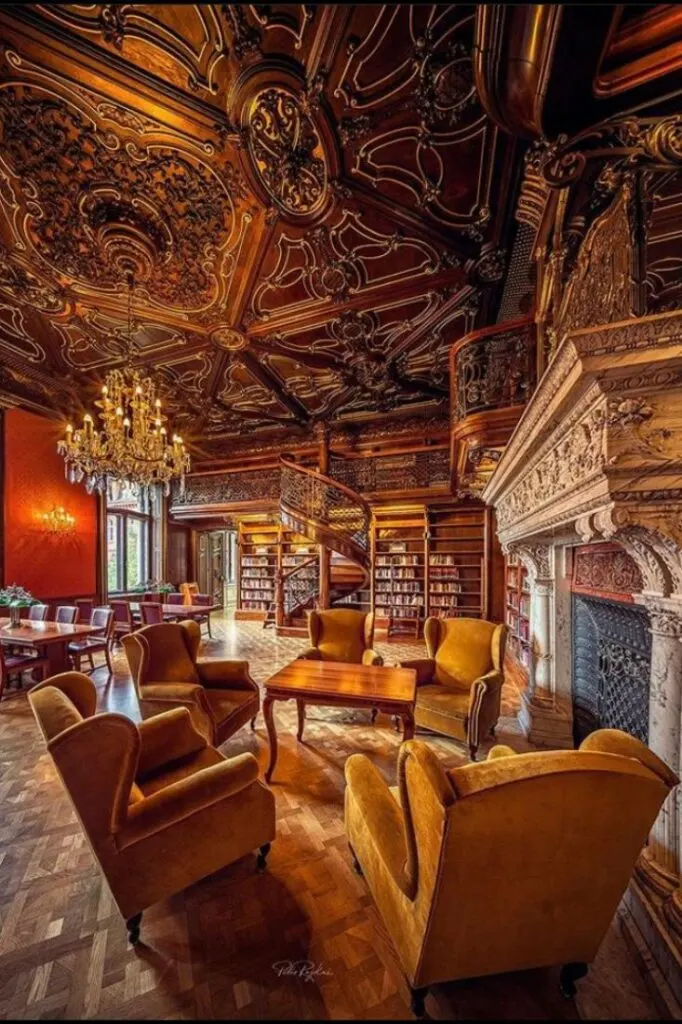 Want to feel cosy? Head to one of Budapest's coolest libraries. Metropolitan Ervin Szabó doesn't look particularly inviting from the outside. But on the inside, it really comes to life.
Step up the stairs and you'll discover the reading rooms. Originally a 19th century mansion, the interior still maintains some of its original interior design. It's a really amazing place to curl up and escape from the cold – and an even better one to get some pages in if you've got the time.
Attend a Christmas concert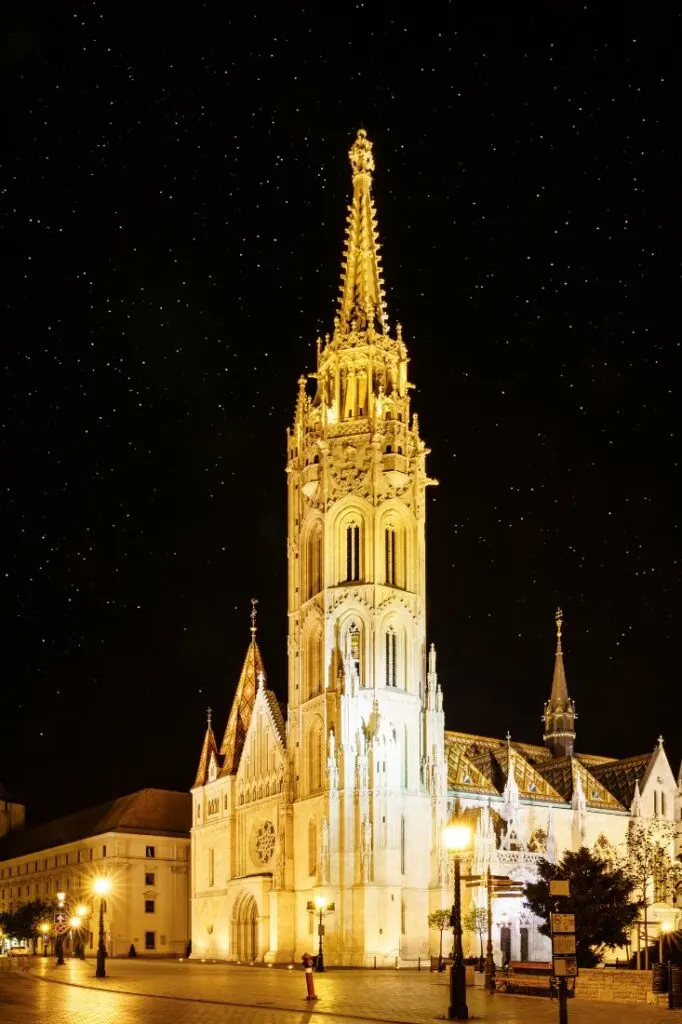 Want to get the local's experience of Budapest in winter? Head on down to a Christmas concert at one of the city's churches.
There are loads of places you can do this: from watching orchestras at St Matthias Church to festive organ concerts at St Stephen's Basilica, there's tons to enjoy.
Warm up with pálinka in a ruin bar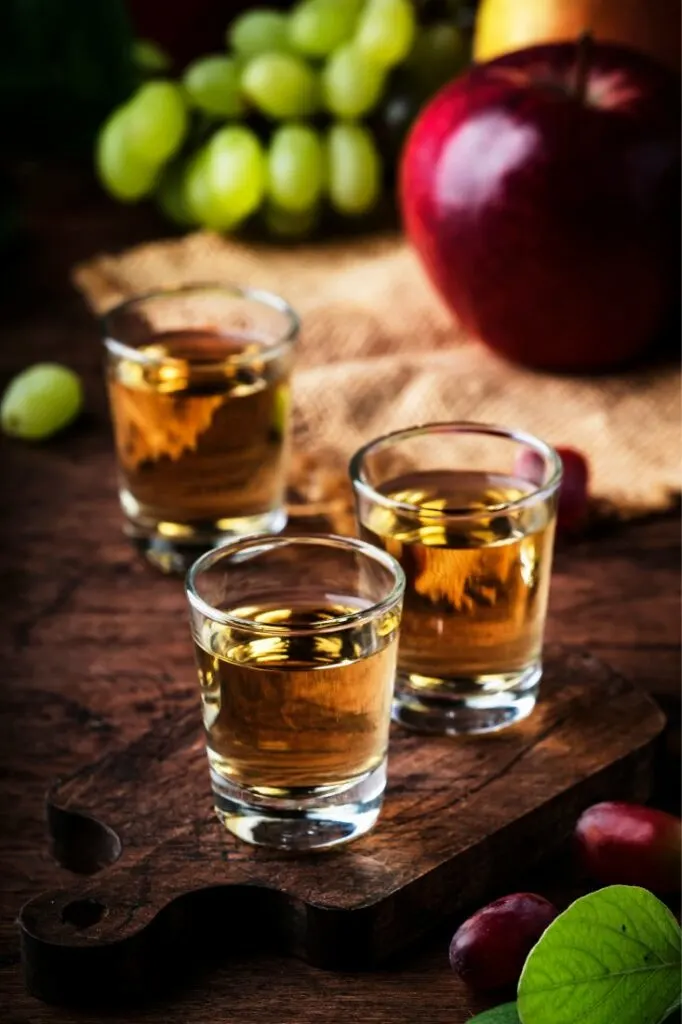 One of the things Budapest is most famous for is its ruin bars. First cropping up in the Jewish quarter in the early noughties, empty or abandoned buildings become lively bars decked out with street art and furniture plucked from market sales.
Budapest is honestly bursting with ruin bars so it's easy enough to stumble upon one. As for what you should order, no trip to Hungary is complete without trying pálinka, its famous fruit brandy. If you're really cold though, winter is a great time to taste the local mulled wine.
If you want a locals perspective, you can go on a tour to some of the best ruin bars in the area which sounds like a lot of fun to me!
Wander around the Christmas markets at Vörösmarty Square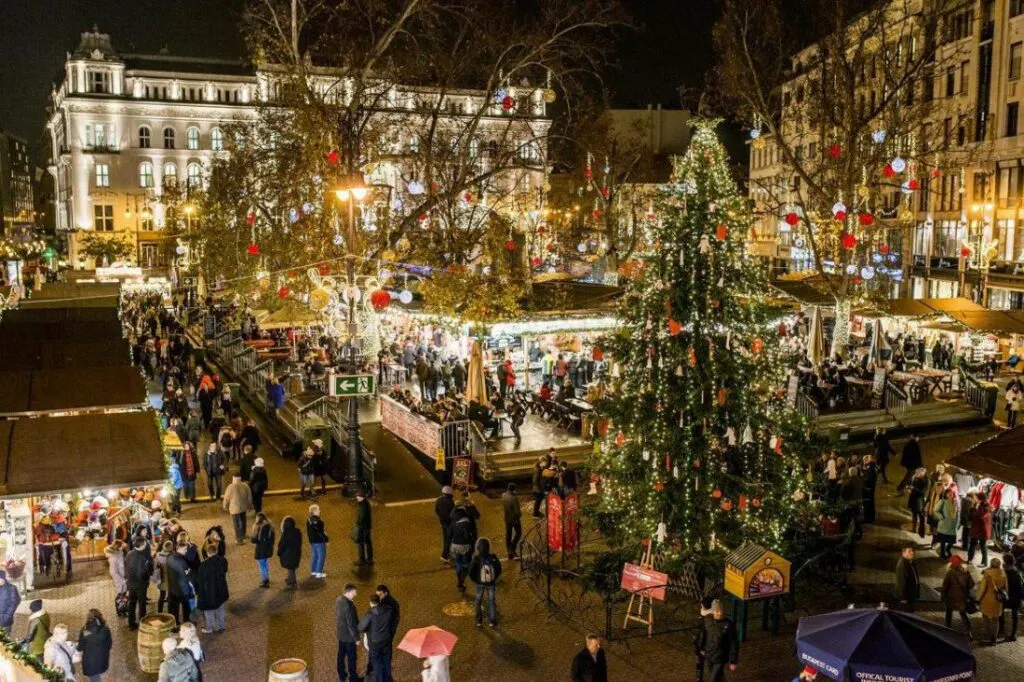 If you're in Budapest in December, definitely make sure you check out the Christmas markets. There are loads to explore and they're packed full of stalls selling decorations, leather goods, gifts, and of course, tasty things to eat and drink. From sweets like langos (Hungarian flatbreads) to savoury soured cabbage and of course, mulled wine.
Definitely make sure you check out the markets on Vörösmarty Square and the famous Advent Feast at St Stephen's Basilica.
Catch the views from Fisherman's Bastion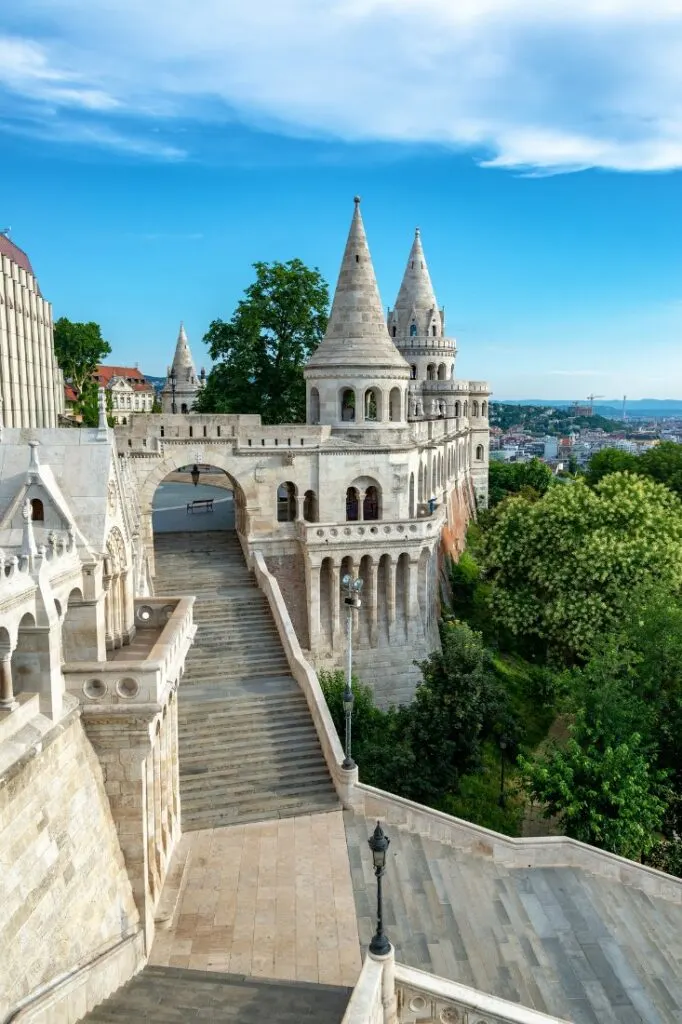 Halászbástya (Fisherman's Bastion) is one of the best attractions in Budapest anyway, but there's something about those views in winter. This is a historic terrace on Castle Hill and honestly it looks a bit like something out of a storybook.
Climb up to the top of the lookout towers and enjoy panoramic views of the city and the Danube river.
Take a nighttime cruise on the Danube river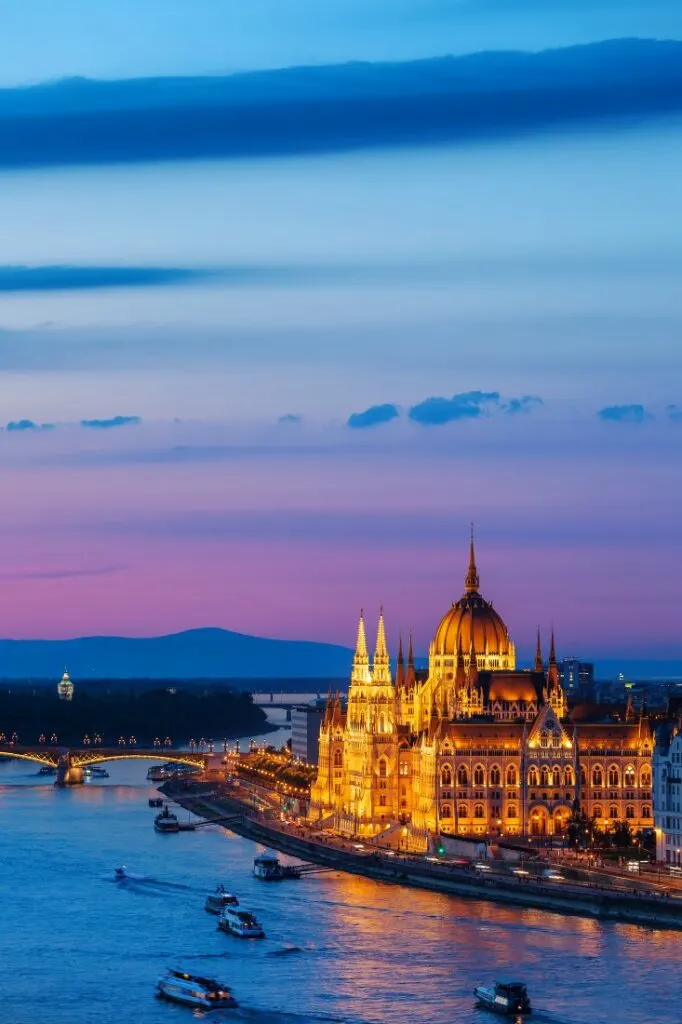 A cruise on the Danube river is a brilliant way to see more of Budapest. In winter, I'd recommend taking a night-cruise: you'll get to see the city lit up and twinkling.
Don't worry about it being too cold, as in winter most of the cruise operators will supply you with blankets, making it even cosier! There are loads of different options for this, including themed ones, which you can check out here.
Fill up on Kürtöskalács (chimney cakes)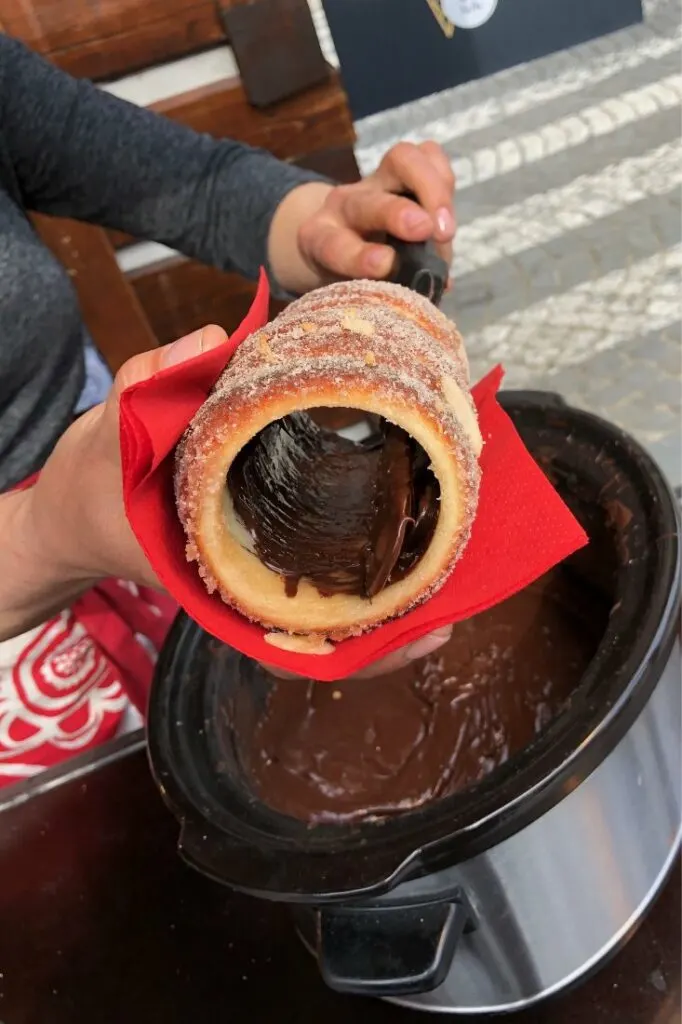 Hands down one of the best things about travelling is trying local desserts, and Budapest is no exception. While in Hungary, you'll want to give kürtöskalács a try – these are Hungarian pastries, also known as chimney cakes, made from sweet dough.
They're wrapped around a wooden cylinder and baked until they're golden, before being served with tasty toppings like sugar and cinnamon.
Go sledding at Normafa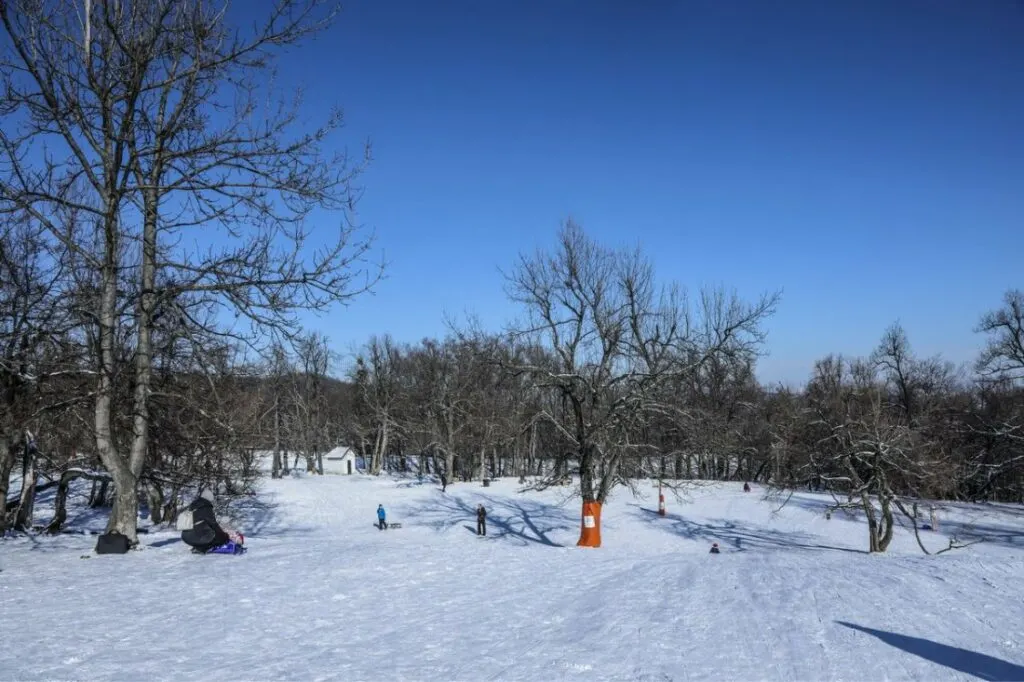 If you're lucky enough to get snow, then one of the best Budapest winter activities by far is sledding at Normafa. Normafa is located in the Buda Hills, and while in the summer it's a favourite for hiking or enjoying the natural beauty, it becomes a haven for sledding or even skiing when it snows.
It's downhill so it's absolutely perfect for sledding – and a bonus is that on a clear day, the views of Budapest are genuinely stunning.
---
Where to stay in Budapest in winter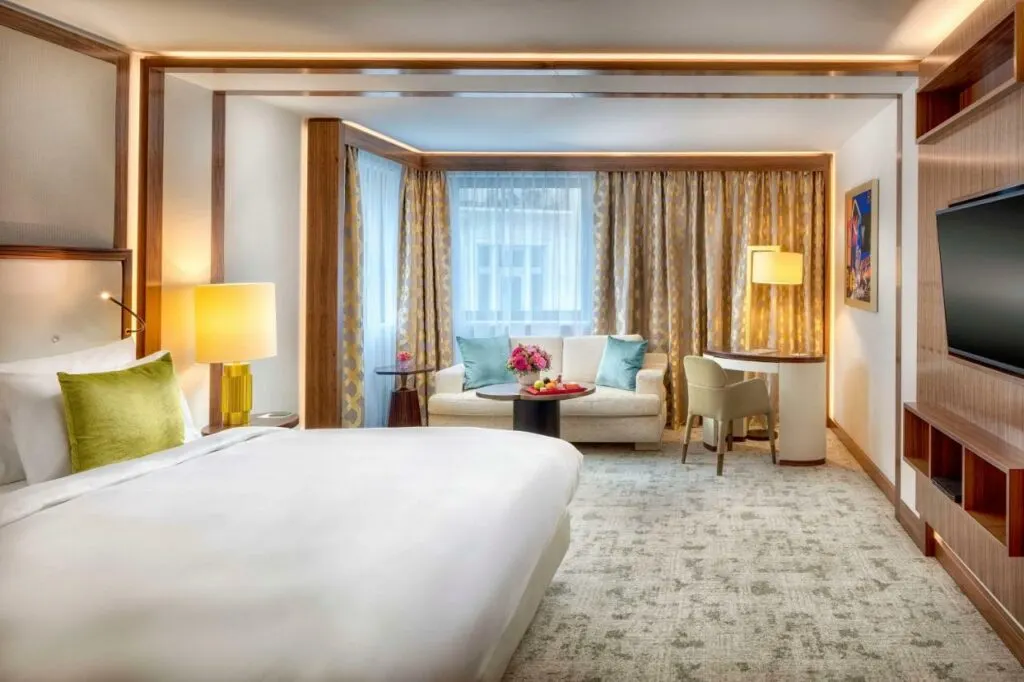 Spend your time in Budapest in style at Kempinski Hotel Corvinus Budapest.
Just a stone's throw from St Stephen's Basilica and the Chain Bridge, this hotel makes exploring the city easy. After a busy day, catch some Zs in ultra-comfy bedrooms, unwind with a treatment at the spa, and take your pick from Japanese, Hungarian or Viennese specialties in one of its restaurants.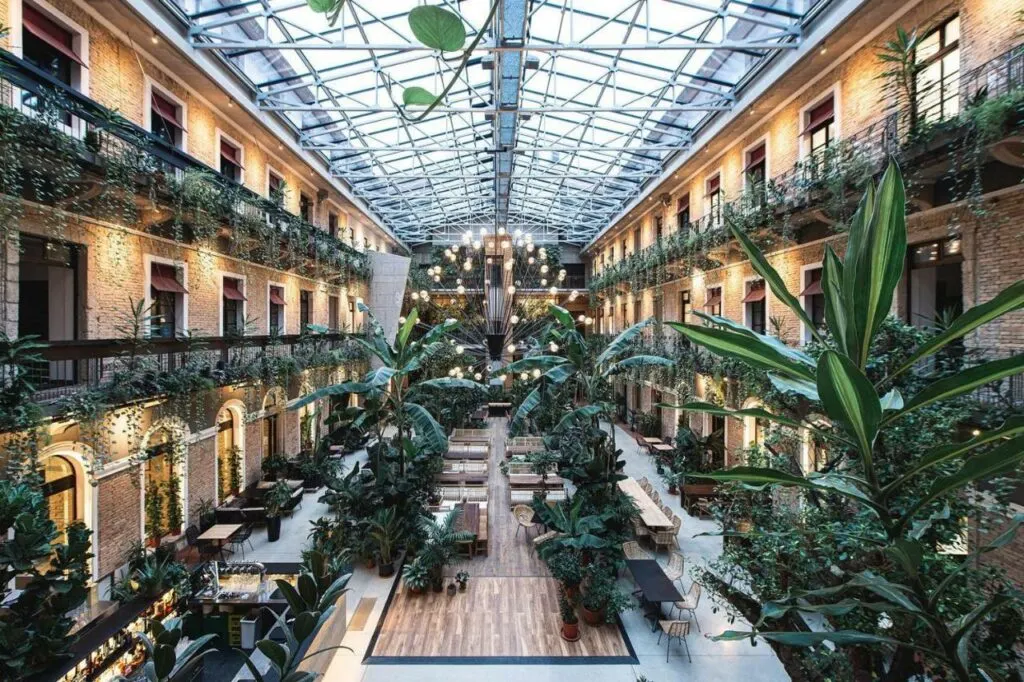 If vivid and vibrant decor is your thing, head on down to Stories Boutique Hotel. Packed out with quirky interiors and cosy bedrooms, this is the perfect place to rest your head on a chilly winter's night.
Being located right in the heart of the city makes it a super convenient home base for your trip, especially if you're packing a lot of sightseeing in each day.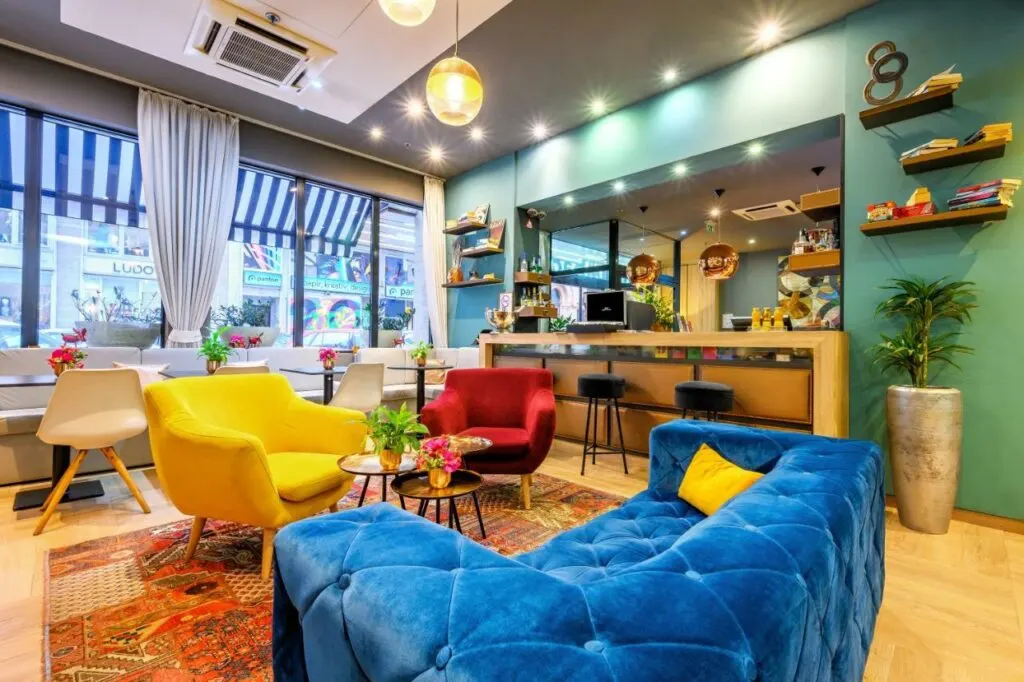 Bright and bursting with colour, the ROOMbach hotel quite honestly couldn't contrast a wintery grey sky more if it tried.
This hotel has everything you need: en-suite rooms with free toiletries, a laptop safe for those who are digital nomading inclined, and a fresh breakfast served each morning. Plus, it's located smack bang in the city centre.
---
Are you looking at spending winter in Budapest? Make sure to let me know what activities you're crossing off the list in the comments!
Like this blog post? Then Pin it for the future!