With magnificent architecture, horse ballet, traditional cake-houses, and pristine forests, Vienna in summer is the gift that keeps on giving!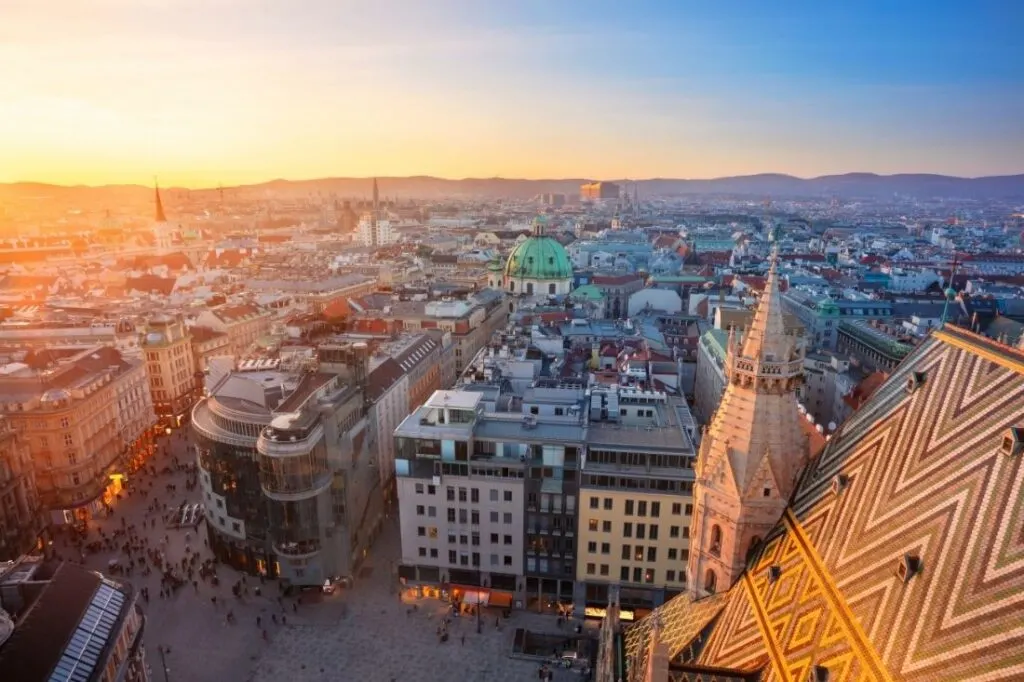 The Austrian capital city of Vienna is world renowned for its magnificent architecture, imperial traditions, and cultural significance.
While this city is gorgeous all year round, Vienna in summer is when this place really comes to life. For a few glorious months each year, the city is a hive of summer activity. Everywhere you look, you'll find people eating ice-creams, swimming in the river, drinking wine in the sunshine. You know, all the good things that make you happy when the sun's out!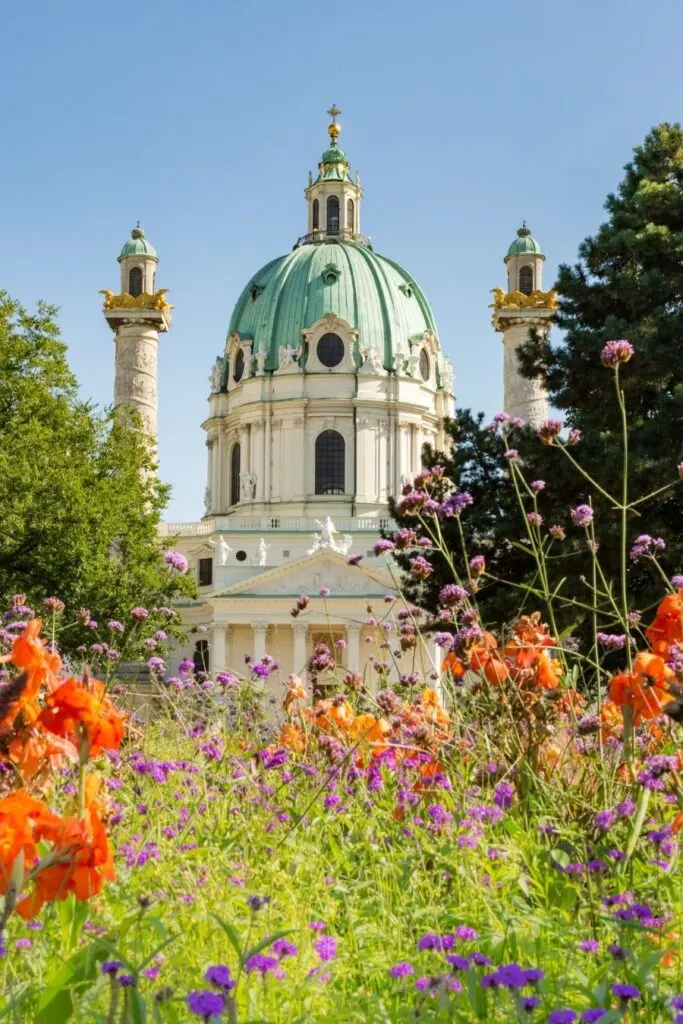 If you're spending your summer holiday in Vienna, you cant help but be swept up in the energy. Join in the fun by going wakeboarding on the Donau, hiking in the Vienna woods, or discovering the art of equine ballet at the Spanish Riding School. When your legs need a break, stop in at Demel's for a traditional coffee and cake experience.
With summer right around the corner, it's time to start making those European travel plans. So read on to hear my favourite summer activities in Vienna.
Travelling on to Salzburg? Check out my guides on what to do in Salzburg, the best day trips in Salzburg, and how to get there.
Weather in Vienna in summer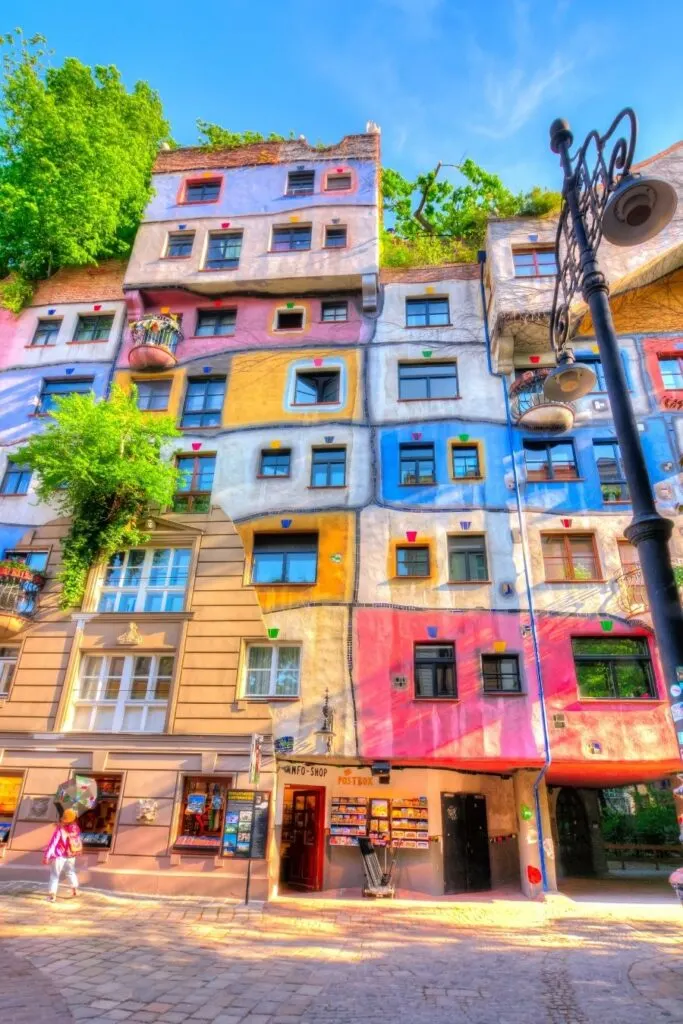 The weather in Vienna is ideal for summer activities. Average temperatures range from 14 to 27 degrees Celsius (57-80 °F), so not too hot to trek around town all day, but not too cool to enjoy swimming in the river.
The large buildings in the centre can really reflect the heat on sunny days; if you're heat sensitive I recommend reserving the hotter days for trips to the river and forest.
---
Best Things to do in Vienna in summer
Naschmarkt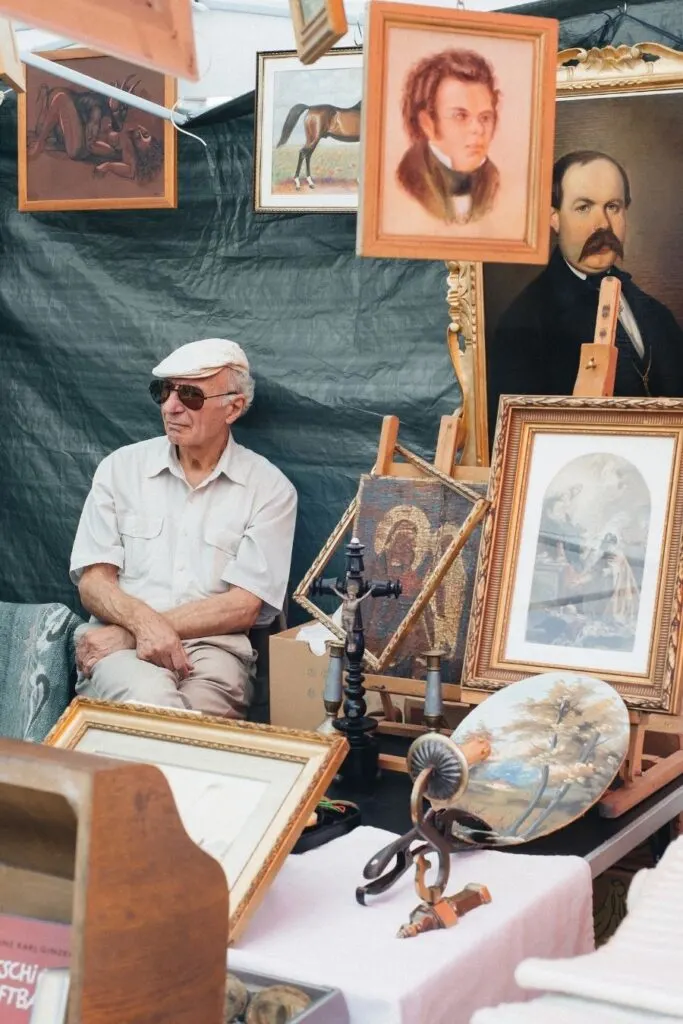 Take a wander though the historical produce market, Naschmarkt. Operating since the 16th century, this market was once the key area for buying and selling produce in Vienna. Still a bustling area today, this is a great place for a spot of people watching.
Naschmarkt has increased its repertoire over the centuries. Now, alongside the meat, fish, and produce available for sale, you can enjoy a variety of alfresco dining options – from bite sized snacks to full meals. On Saturday's you can also catch the flea market, which takes over the parking lot.
St. Stephen's Cathedral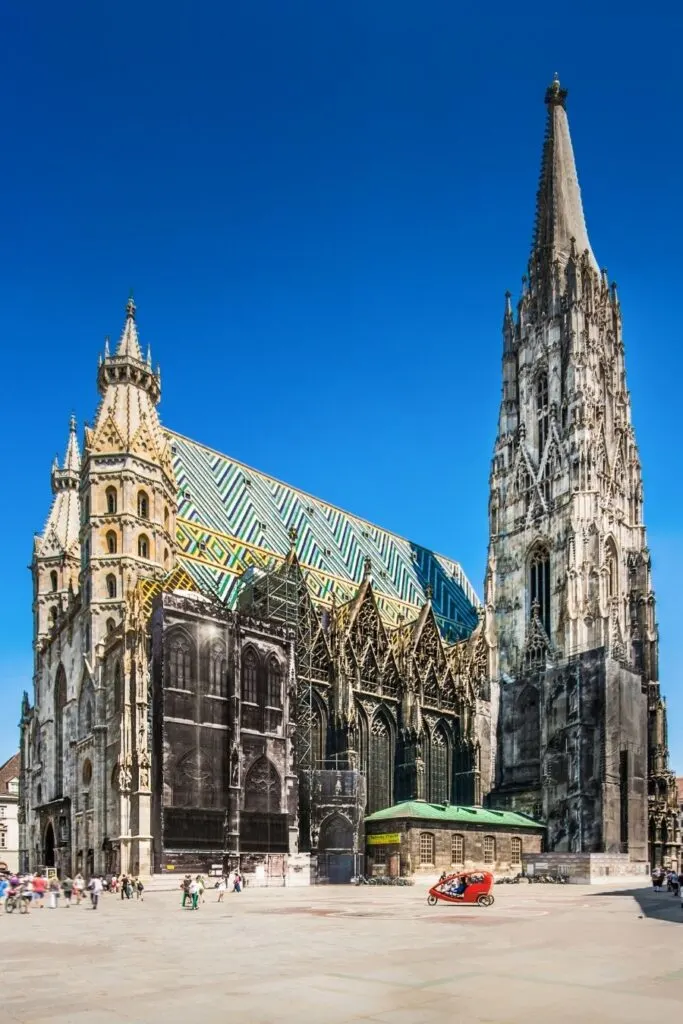 You can't come to Vienna and not see St Stephen's Cathedral. Firstly, reaching up to 136m tall, it towers over the surrounding area so you literally cannot miss it. But also, as this is one of Austria's most important Gothic buildings.
Across the city, you'll be able to recognise the cathedral by its iconic colourfully patterned roof, proudly displaying Vienna's coat of arms. Inside, you can explore the catacombs, climb the tower, or simply enjoy a few minutes of quiet reflection.
Be warned, if you choose to climb the tower, it is 343 steps in total. The view from the top however, is well worth it. For me, this is without a doubt one of the best viewpoints in Vienna.
Demel Vienna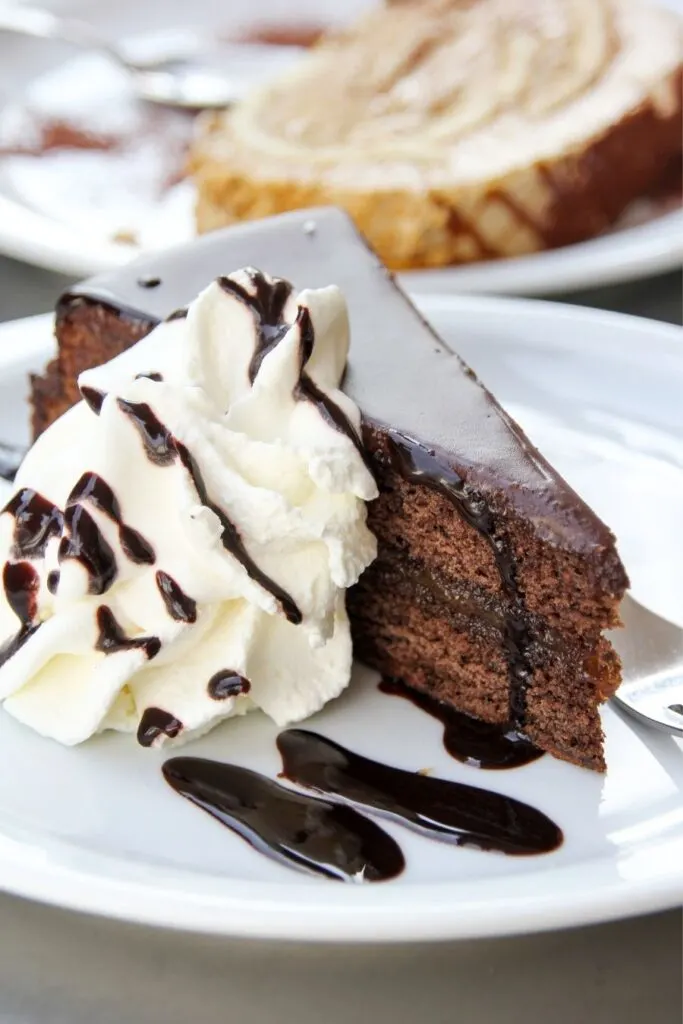 While visiting Vienna, you simply have to stop by Demel for a coffee and cake. This historic confectionery, which maintains its traditional style, has been delighting visitors for over 230 years!
Often visited by aristocrats, guests here have been treated to a high manner of service for hundreds of years. The waitresses, known as Demelinerinnen, wear traditional outfits and speak to customers in the honorific third person.
Ideally located in Kohlmarkt, this is a great place to refresh yourself between activities. Try out the decadent Demel Sachertorte, accompanied by an Anna Demel coffee, which comes served with orange liqueur and whipped cream.
Schönbrunn Palace and Gardens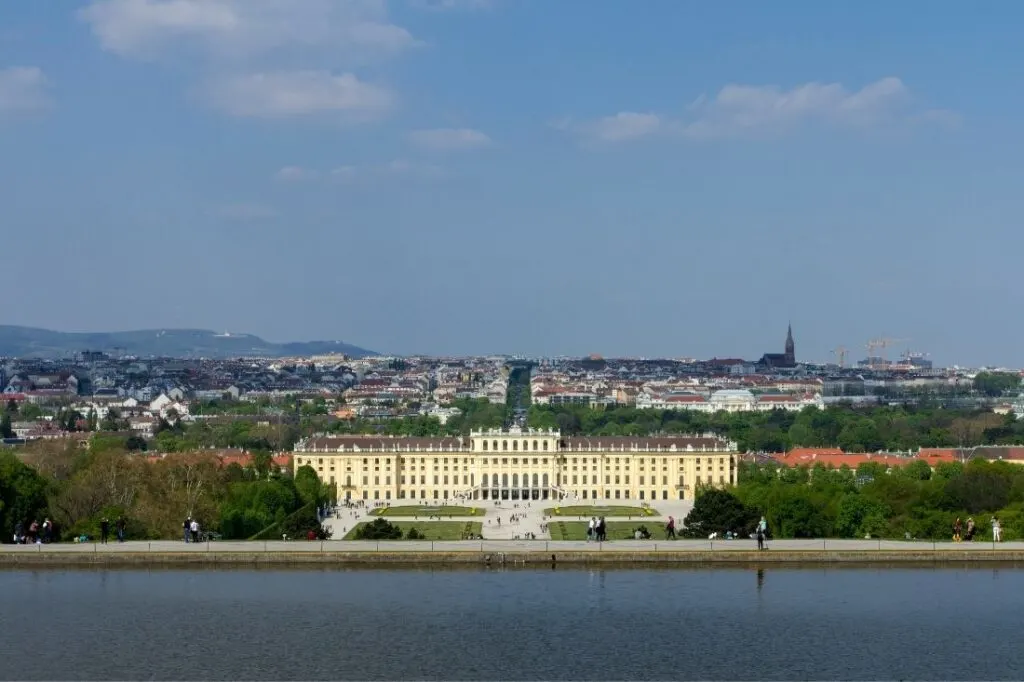 Spend a day exploring the majestic Schönbrunn Palace and Gardens. Surrounded by perfectly manicured gardens, this former summer residence creates quite the picture!
Take a tour through the exquisitely decorated rooms, complete with ceiling murals, and Baroque flourishes. Then make your way to the iconic Gloriette, where you'll be treated to views of the palace with the city below.
Make sure you take time to wander through the gardens, especially in the early summer when the blooms put on their best show. Here, you'll also find the Schönbrunn Zoo – which has been in operation for 250 years!
Go Museum Hopping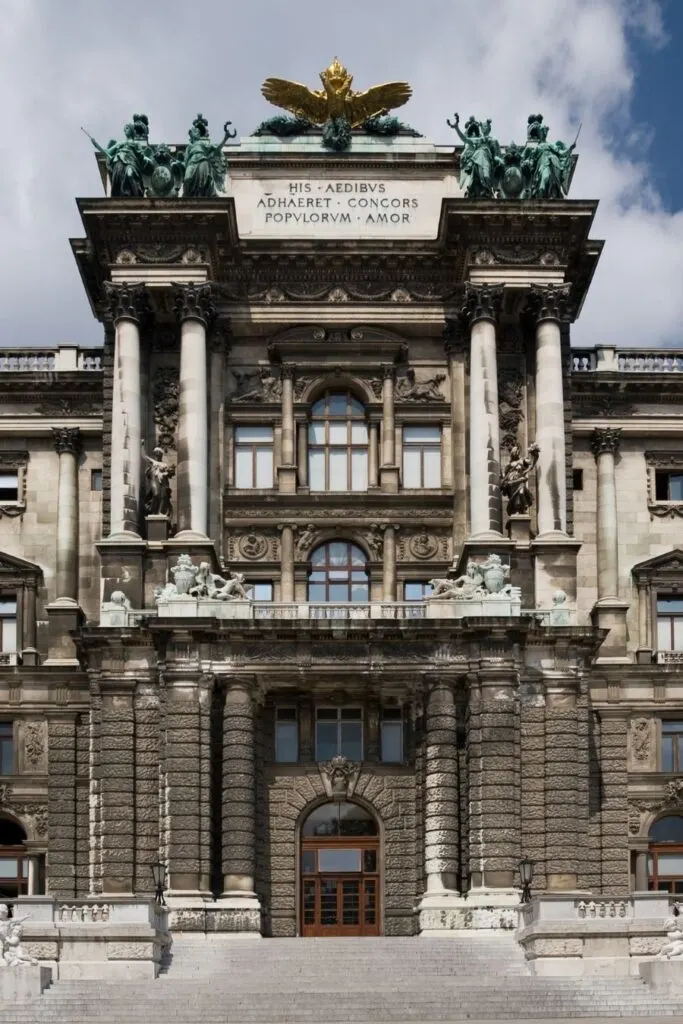 With so much culture and history, it's no wonder Vienna is home to some incredible museums. In fact, the Vienna's Museums Quarter is said to be one of the world's largest cultural quarters. Spread over 5,500 square metres, you'll find museums, galleries, cafes, shops and more, all with a touch of post-modern style.
By the way – if you're planning on visiting a lot of attractions during your visit, check out the Vienna City Card. Not only do you enjoy discounts all over the city, you also get to use public transport for free!
Spanish Riding School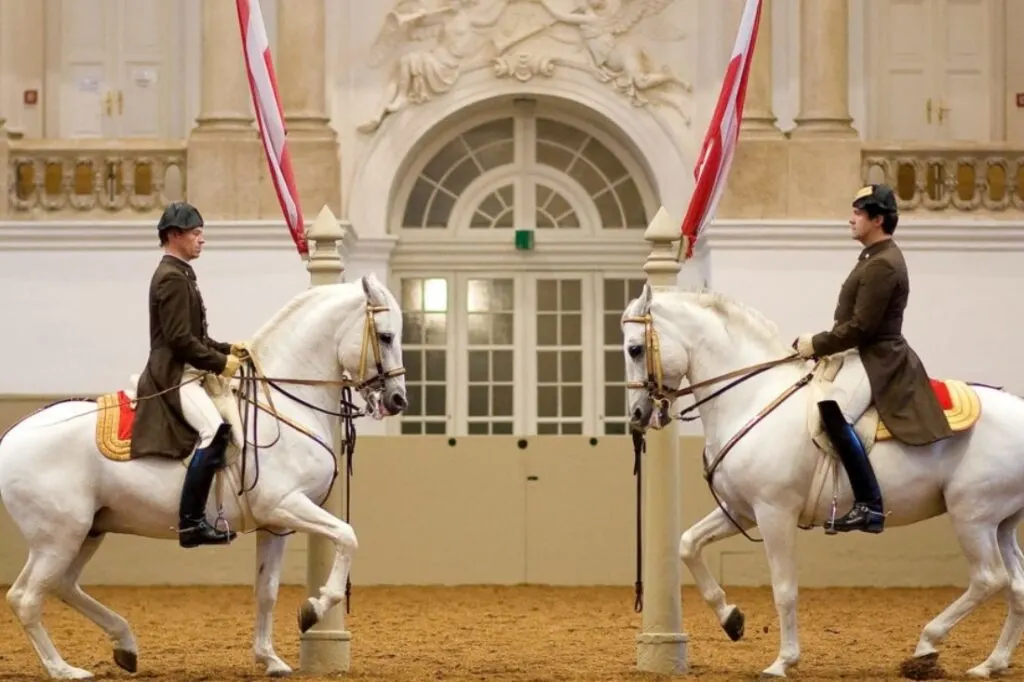 In a magnificent building, right in the heart of Vienna's Old Town, you'll find the Spanish Riding School. For over 450 years students have come here to master the art of classical dressage and to train Lipizzan horses.
Visitors can take tours of the riding school and stables, and soak in the beautifully preserved historic surrounds. However, the highlight of visiting is to attend the world famous performances. Starring Lipizzans and their riders, the horses perform a piece known as the Ballet of the White Stallions. Honestly, you'll be in awe of how gracefully these horses can move!
Vienna Woods (Wienerwald)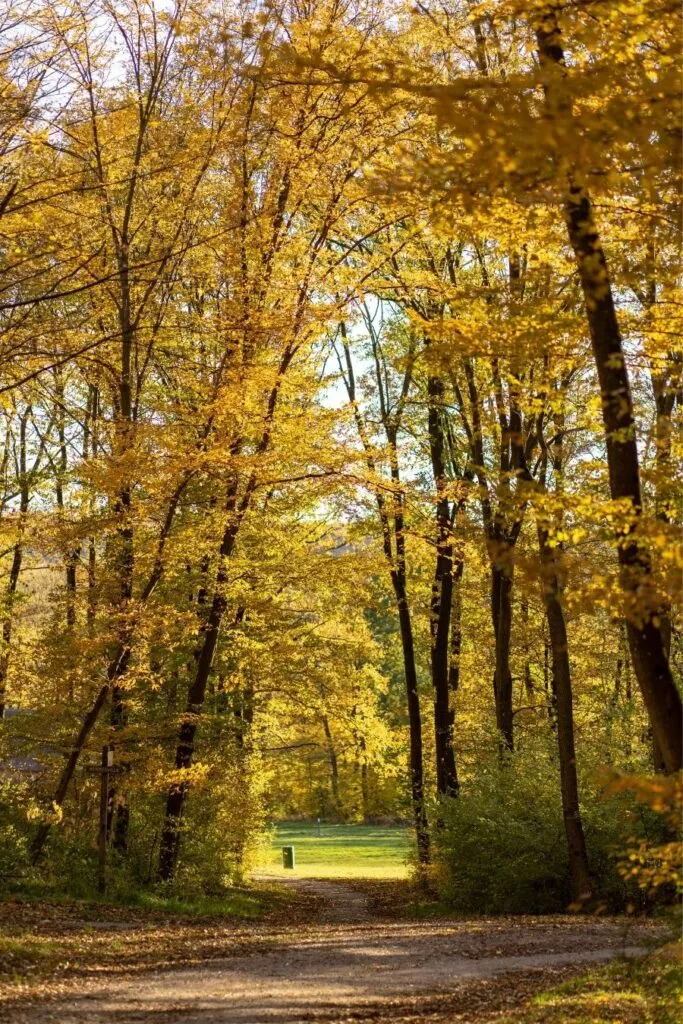 Located on the western side of the city is the gorgeous Vienna Woods. With the cooling effect of the trees, this is one of the best summer activities in Vienna when the heat is getting to you.
This immense forest, covering over 1300 km2, is popular with humans and animals alike. Alongside attracting day-trippers, it is said to be home to 150 types of birds and at least 2,000 species of plants!
Inside the forest there are many activities to enjoy, including swimming in historic pools, going on an electric mountain bike tour and wandering the vineyards. Plan to make a day of it.
For me, this is one of the best things to do in Vienna in summer, and it's completely free too so perfect on a cheap city break.
Wakeboarding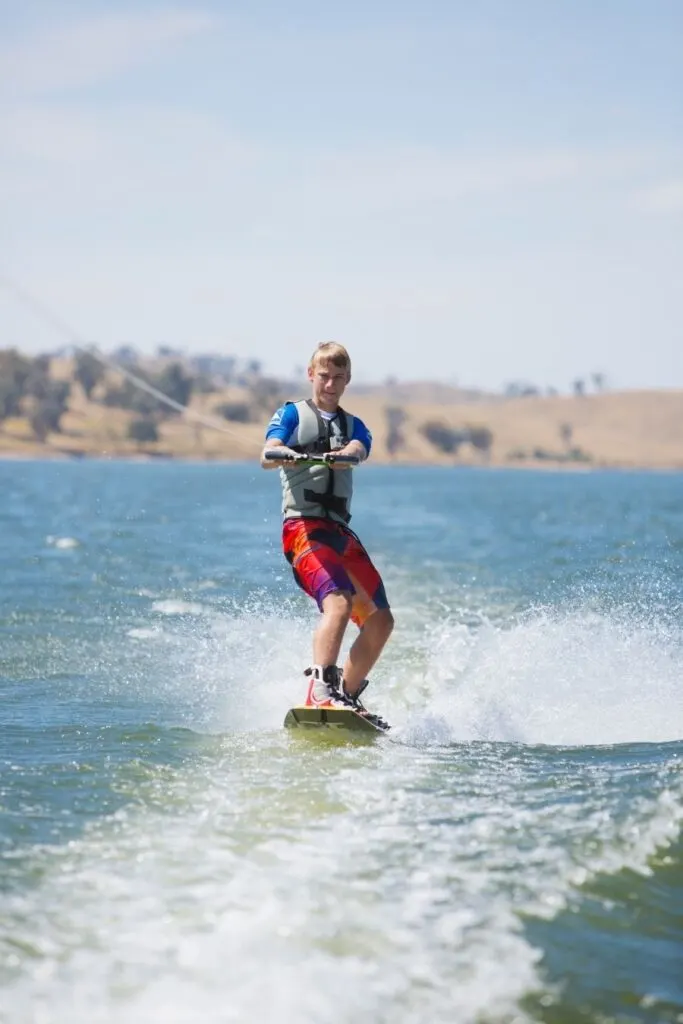 Looking for summer activities in Vienna that combine getting your heart pumping while escaping from the heat? Head on over to the wakeboarding park in the waters next to Donau Island.
No need to hire a boat, this park features a permanently installed wakeboarding lift. Much like a ski-lift, there are ropes attached to wires, which will pull you across the surface. Unlike ski-lifts however, you'll be going much faster and have a much higher probability of getting wet!

Not up to trying wakeboarding? The grassy banks that line the river are great for spectating.
Watch a Flick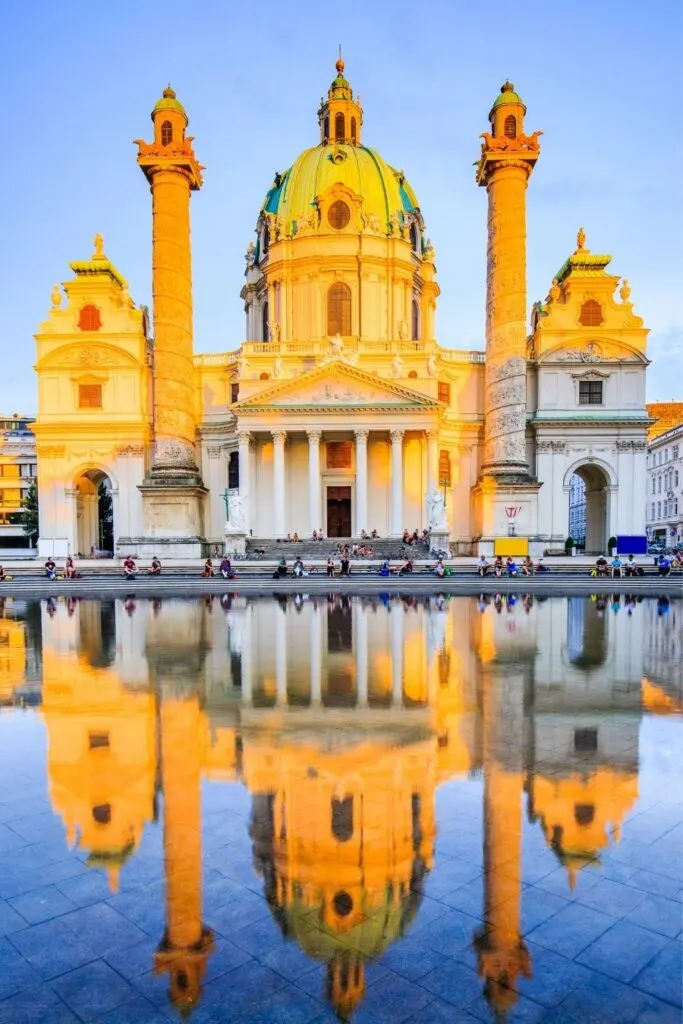 Throughout the year, Vienna plays host to a number of renowned film festivals and outdoor screening events. Spread across the city, film lovers of all genres will find an event for them.
For international documentary lovers, head to the Ethnocineca film festival, held each May. Whereas short film enthusiasts will enjoy the summer screenings at dotdotdot, located in the Vienna's Volkskundemuseum.
One of the most popular events is the Rathaus Film Festival. For two months over the summer, an open air cinema is set up right on Rathausplatz square, which delights audiences with daily screenings of music and dance performances.
Kahlenberg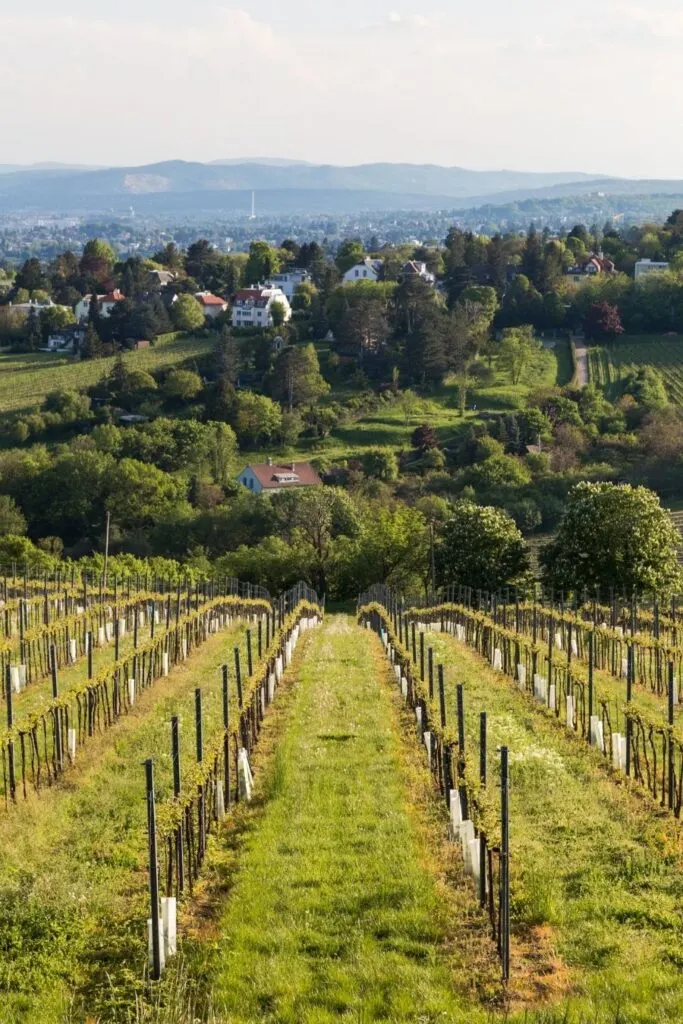 When it comes to summer activities in Vienna, how does sitting back and enjoying panoramic views of the city, while digging into mouthwatering dishes sound to you? Because it is pretty much heaven to me!
Sitting high above the city, at Kahlenberg you'll be treated to spectacular views of the city and surrounds. You can come here to enjoy a coffee or a wine and read a book. But to really make the most of it, try their novel Brinner concept, designed to be like brunch but for people who don't like mornings.
One of the best ways of exploring Kahlenberg is by going on an e-bike tour. This was you get to sample the wines of the region while zooming around – and you don't have to drive!
Where to stay in Vienna in summer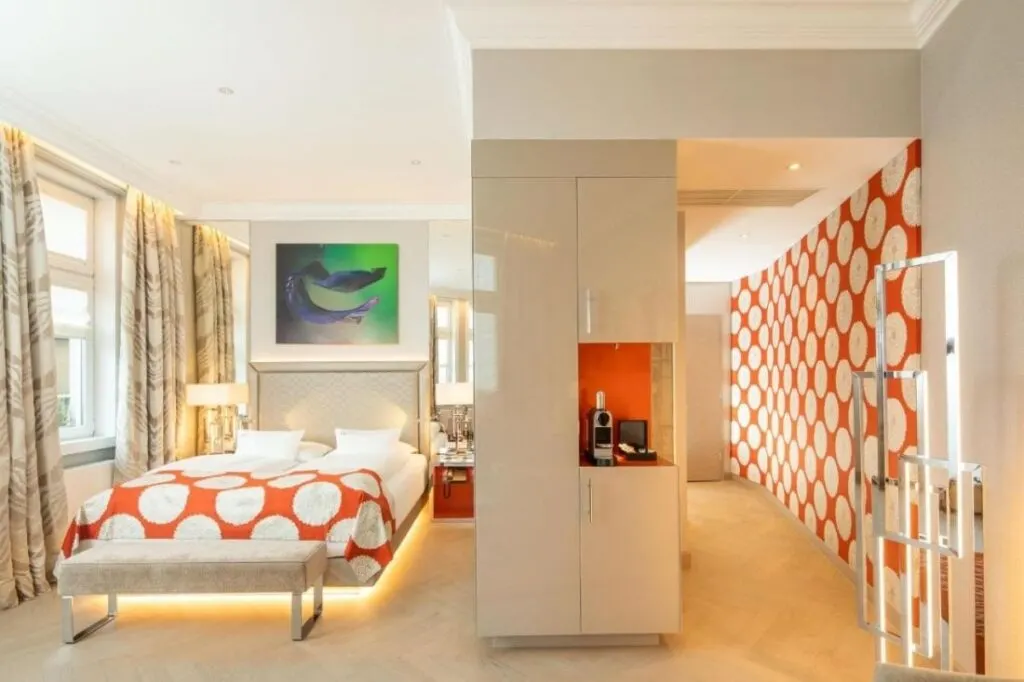 At Boutiquehotel Das Tyrol you'll be treated to a four star experience, complete with touches of comfort including bathrobes and slippers. This boutique hotel is decorated in a striking modern Viennese art, with many contemporary works on display. P.S: they also serve a Prosecco breakfast each morning. Bliss.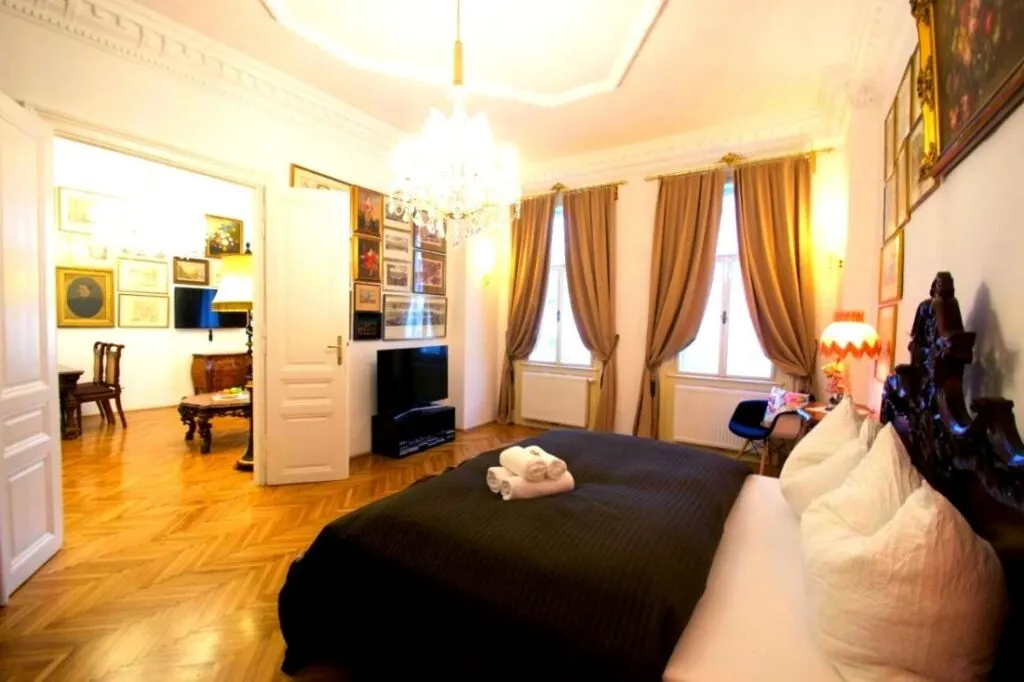 Enjoy the high life in your own apartment, just two minutes walk from the museum district. The individual apartments and building are tastefully decorated, and complete with exquisite finishing touches, including chandeliers, carved banisters, and stained glass windows. This is a great option if you're planning lots of city activities, but still want your own space.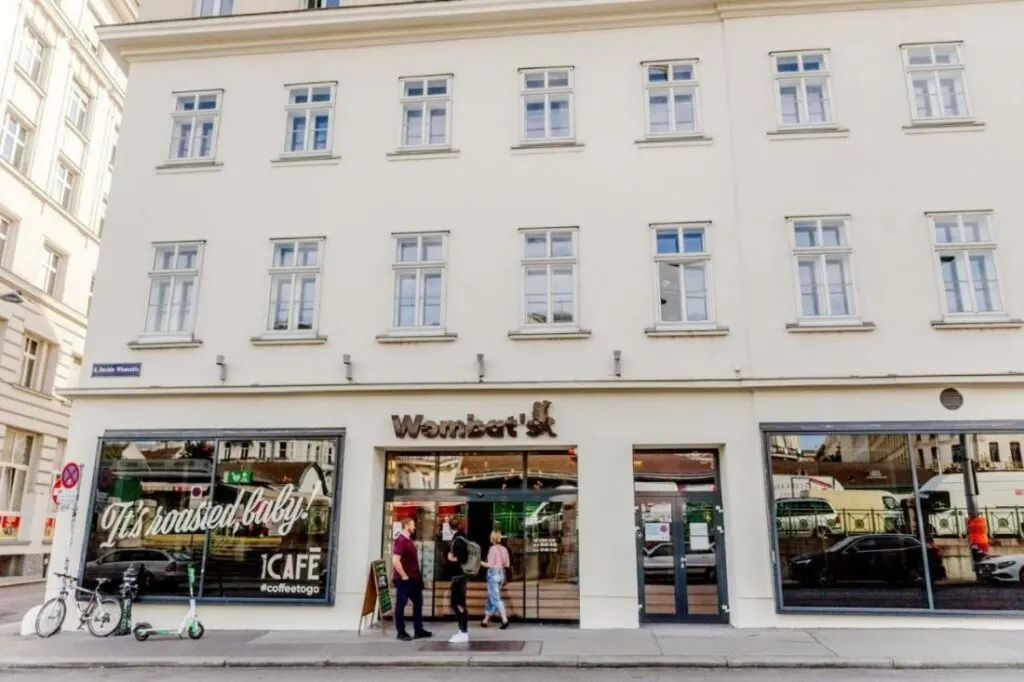 Looking for something a bit more cheap and cheerful? Base yourself at Wombat's. Centrally located, this hostel offers both private and shared rooms – making it a great option if you're travelling with friends, or if you want to make new ones! Wombat's is clean and bright, and has it's own cafe and plenty of communal space.
---
Are your favourite summer activities in Vienna on the list? Let me know what you love about Vienna in summer in the comments below!
Like this blog post? Then Pin it for the future!