Are you looking for the coolest hotels in Calgary? From historic heritage properties to futuristic interiors, these are the best hotels in the city!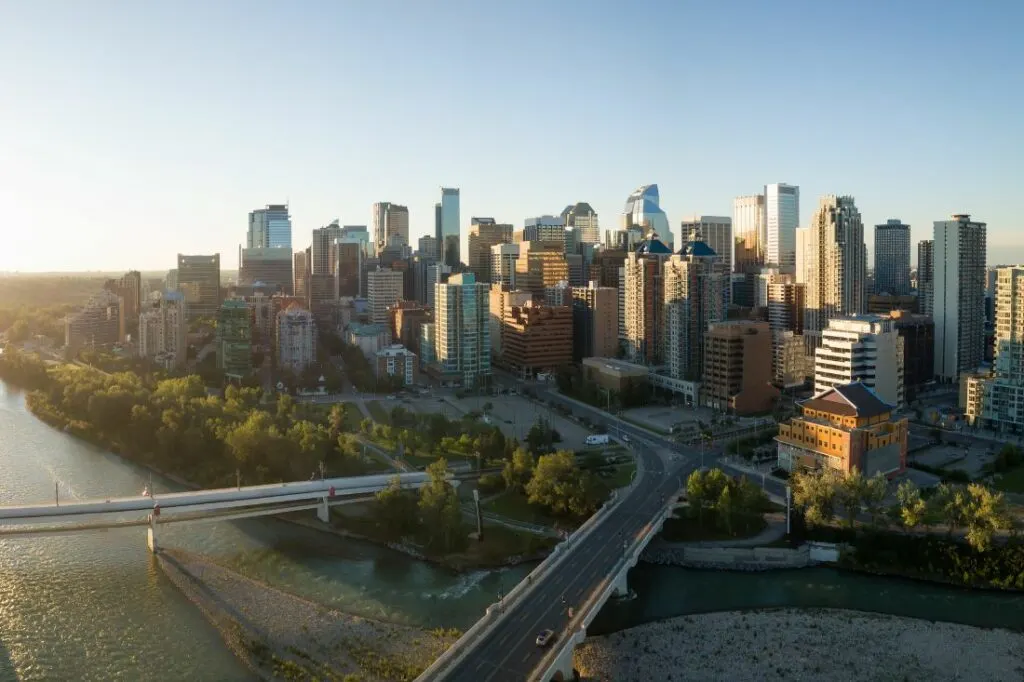 If you've already visited Calgary, you'll share my opinion that it's a perfect blend of boutique shops, historic attractions and fun outdoor activities. Like all the fun outdoor activities.
The city has plenty to offer for all types of visitors, from its original neighbourhood of Inglewood, to the bright lights and plazas in Downtown Calgary. This is a city that really has got a little bit of everything. Also, it's the gateway to the Rocky Mountains! Head north out of Calgary and you'll soon be in the majestic mountains that Alberta is oh so famous for.
In terms of the coolest hotels in Calgary, as the city has become more and more popular over the years, some fantastic places have begun popping up. And that's what this blog post is all about!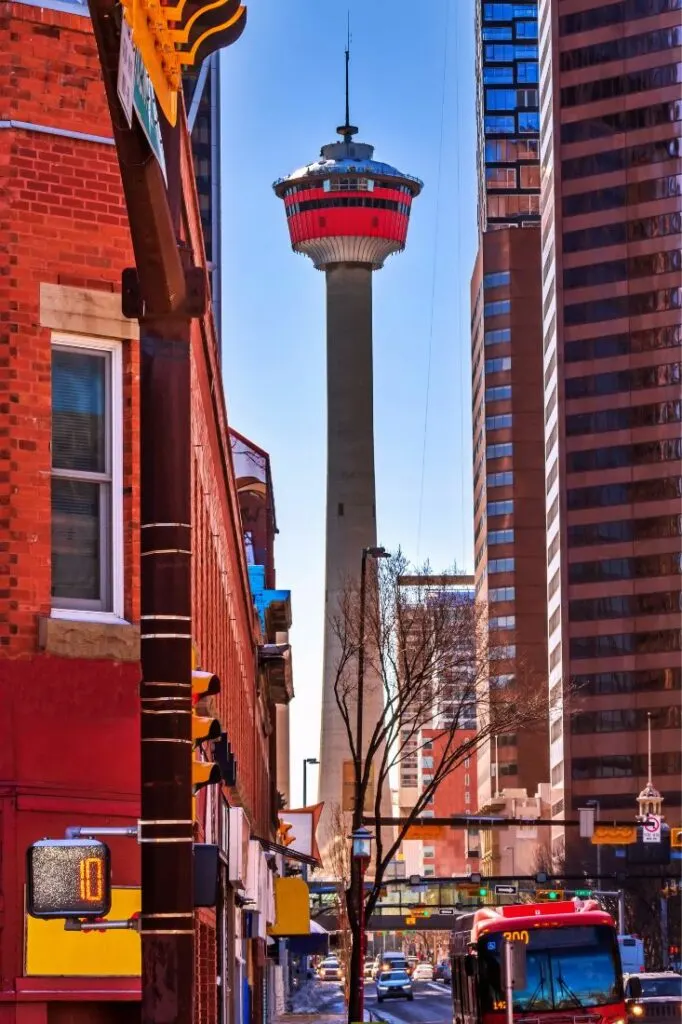 From the luxurious inner-city Hotel La Germain and the old-style colonial Fairmont Palliser, there is something for everyone here.
Then you've got the funky Hotels Arts and the Westley which just exude these laid back and creative vibes. Hotel Arts might just be my favourite hotel in the city actually.
It doesn't matter you budget or interests, I've got you covered with this list of cool Calgary hotels. Stay in one of this and you're in for an amazing time in the city!
Where to stay in Calgary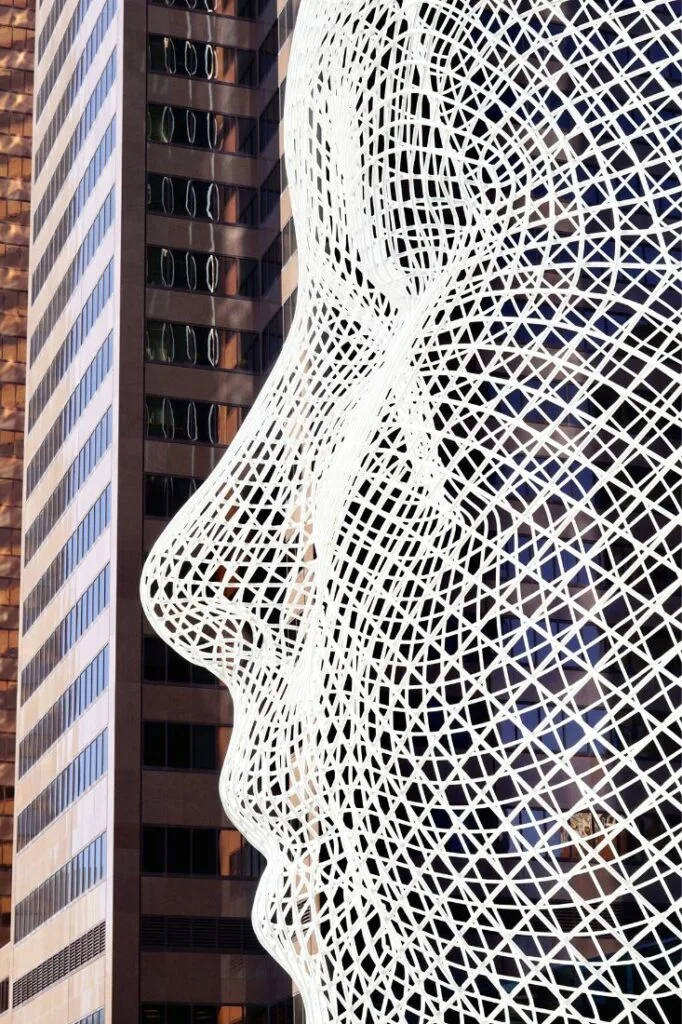 Downtown Calgary – For all the best restaurants, bars, museums and shops, Downtown Calgary is at the very heart of the city. This is the best place to stay if you want to be in the middle of the action. The district is also famous for its many outdoor art installations which are great for exploring, and other areas of the city are within walking distance, plus this is the neighbourhood with the coolest hotels in Calgary.
Beltline – Calgary's most popular neighbourhood, Beltline is a distinctly residential district where you'll discover an authentic side to the city. It has a swathe of cool art galleries, and some of the city's best restaurants. It's also where the Saddledome Arena lives, home to Calgary's famous ice hockey team. If you're here when they're playing, I'd really recommend getting tickets; it's such a fun night out!
17th Avenue – Also known as the Red Mile, 17th Avenue is Calgary's lively nightlife hub. You'll find the streets lined with restaurants, breweries, bars and clubs. During the day, there also plenty of coffee shops to warm up in, or if you're a sports fan, catch a hockey match in one of the many sports bars.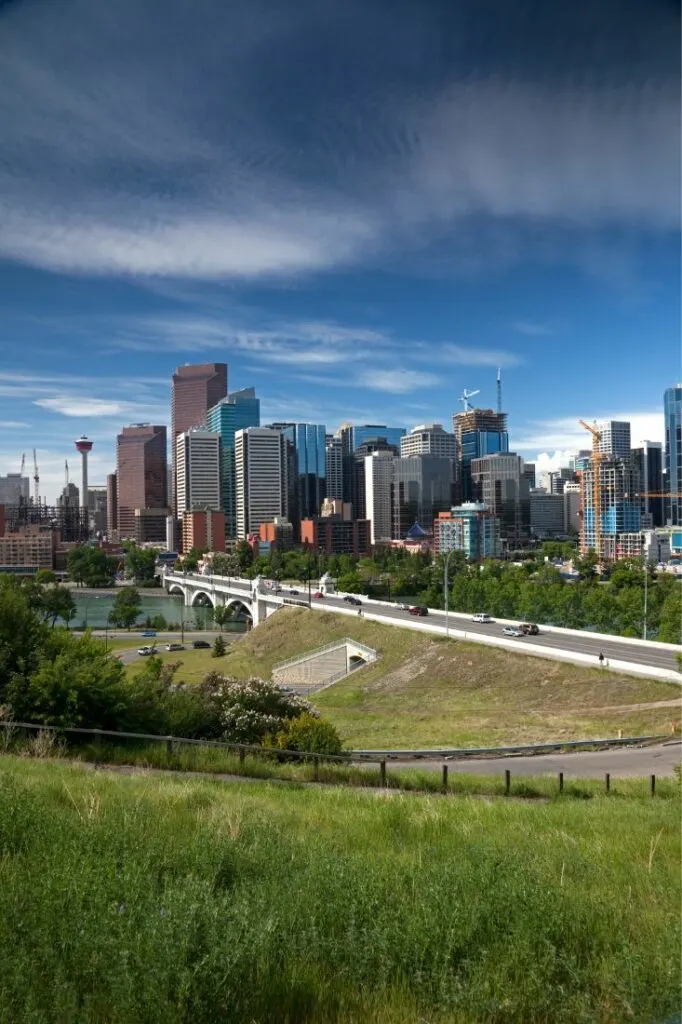 East Village – Outdoor lovers and those looking for a quieter neighbourhood will adore Calgary's East Village, a revitalised neighbourhood right by the city's two rivers. Here you'll find lush green parks, urban cycle paths and jogging trails, as well as the historic Fort Calgary, Studio Bell and Calgary Zoo.
Chinatown – If you're craving good food then Chinatown is the place to stay. This has some of the best Asian restaurants in the country, from Japanese to South Korean. There are also a ton of local Asian supermarkets and bakeries, and the neighbourhood is just a short walk from sights like Calgary Tower and Prince's Island Park.
Inglewood – A more suburban and residential neighbourhood, Inglewood is home to Calgary's oldest neighbourhood and retains a historic charm. There are a number of local music venues here on the Music Mile, such as the Blues Can and The Ironwood Stage and Grill, as well as quirky boutiques, artisan coffee shops and pubs.
---
Coolest hotels in Calgary
Luxury Hotels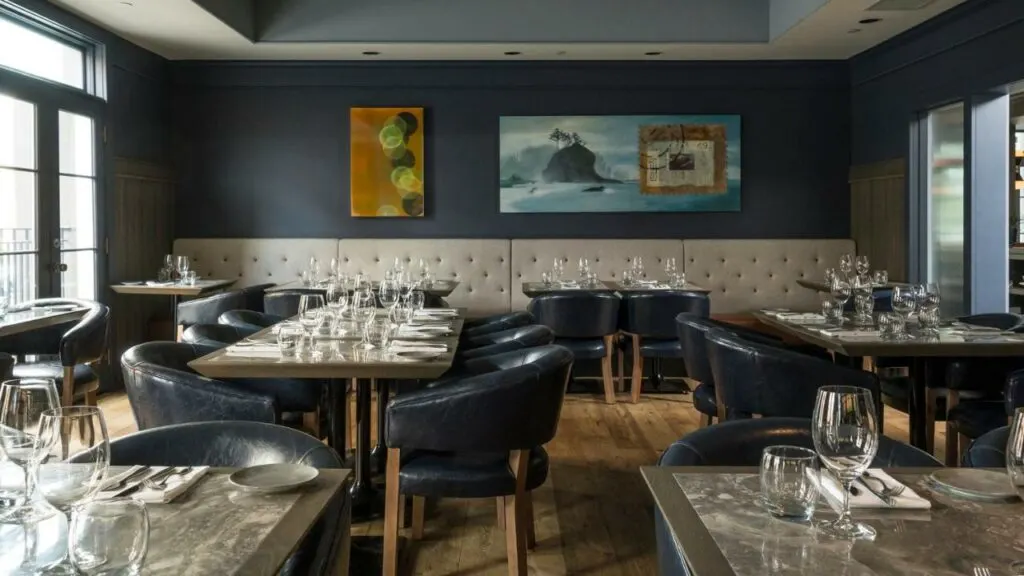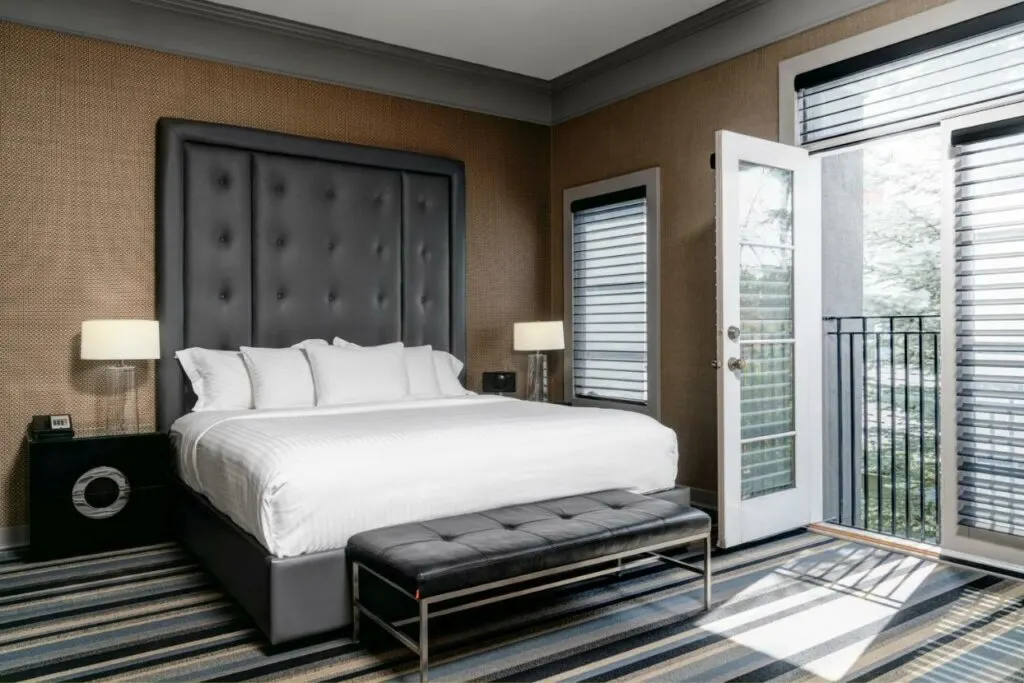 Just a few minutes' walk from the centre of Calgary and perched on the pretty Bow River, Hotel Arts Kensington has spacious, sophisticated rooms and an award-winning restaurant.
The entire hotel is decorated with fine Italian furnishings such as leather armchairs and big marble fireplaces to curl up besides. Plus it's only 20 minutes' walk from the leafy Prince's Island. Oxbow restaurant is one of the city's top eateries and serves international cuisine, so that's a bonus too.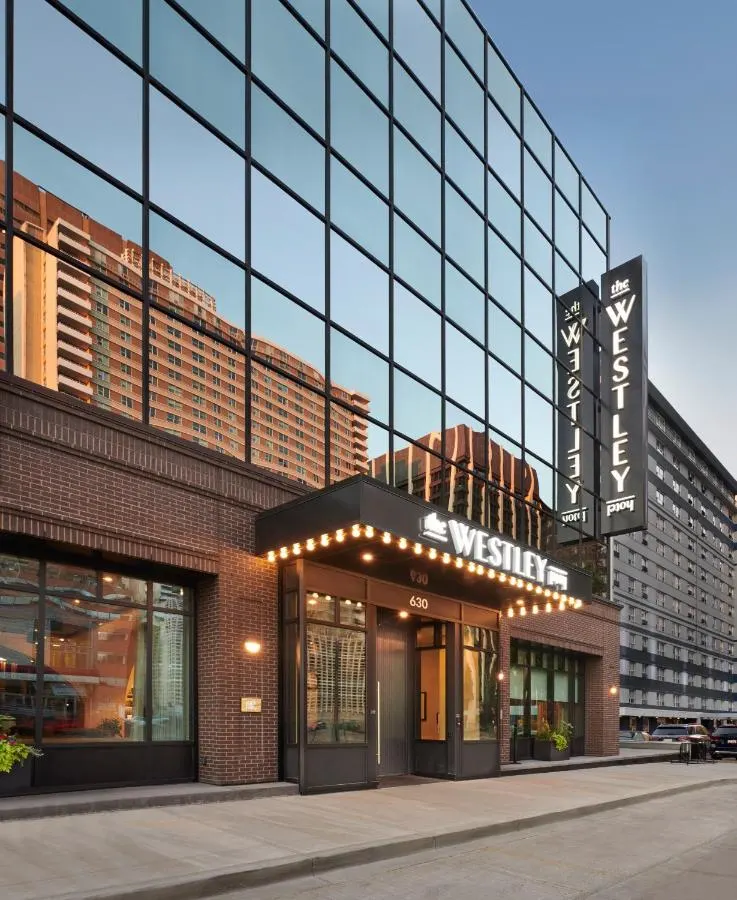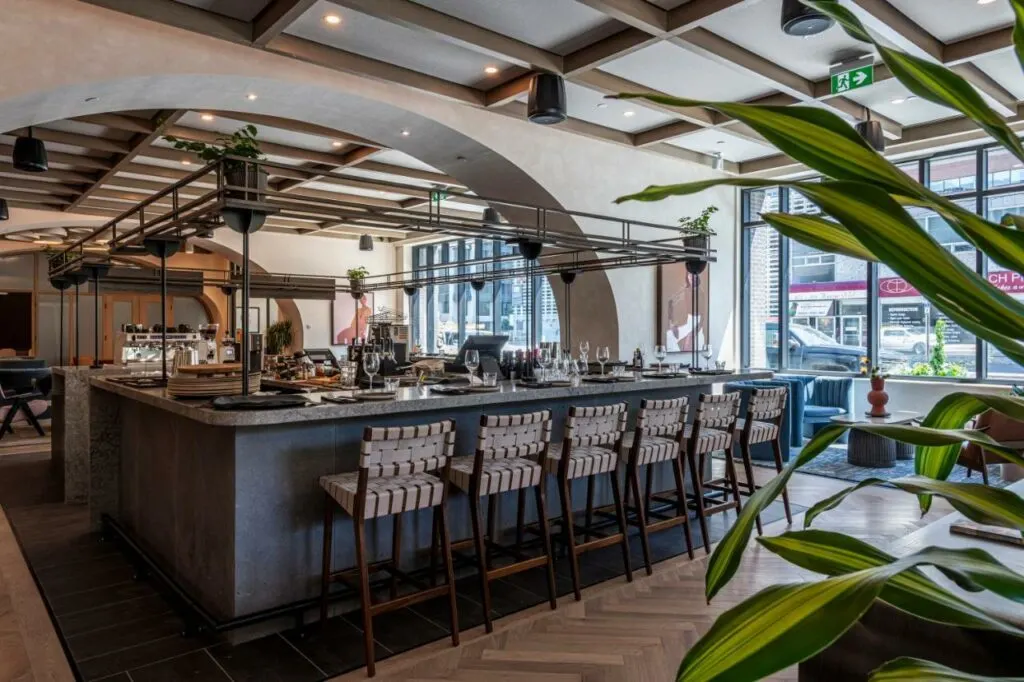 Part of Hilton's stylish Tapestry Collection, The Westley is stone's throw from all of the best shops, restaurants and attractions in the city. The hotel has a funky abstract design, with unique artwork and futuristic arches, while the bedrooms are clean and modern.
Not only does the hotel have its own gym and bar, but you'll also get a huge breakfast each day and can eat in at the restaurant which serves American and Mexican cuisine.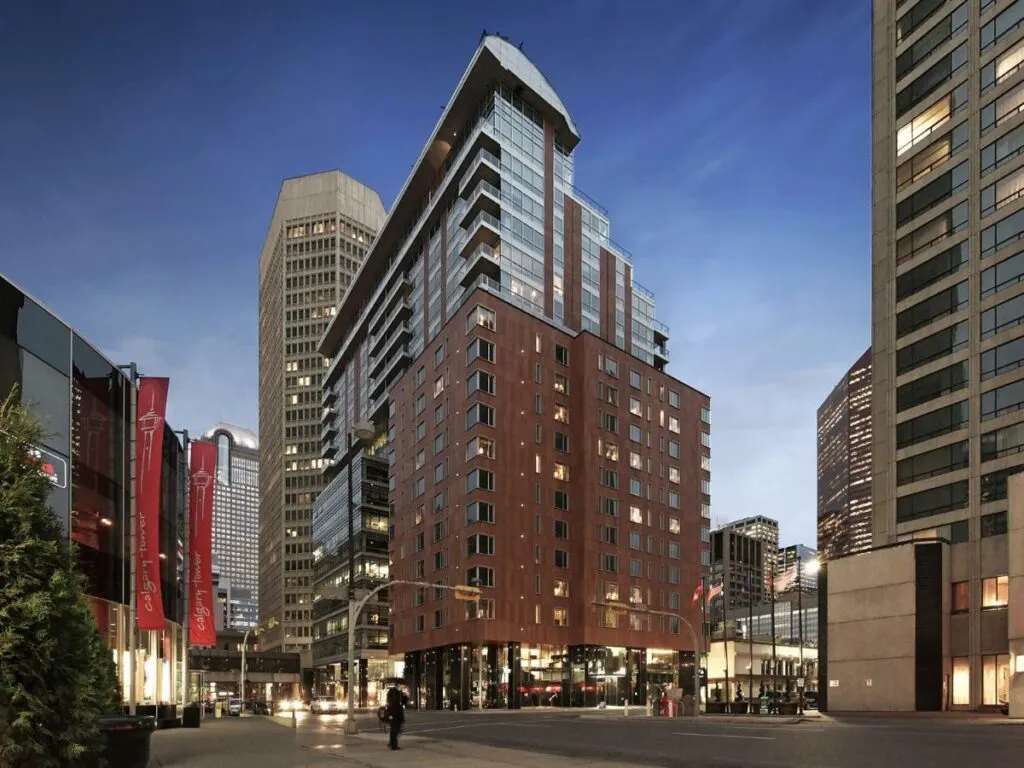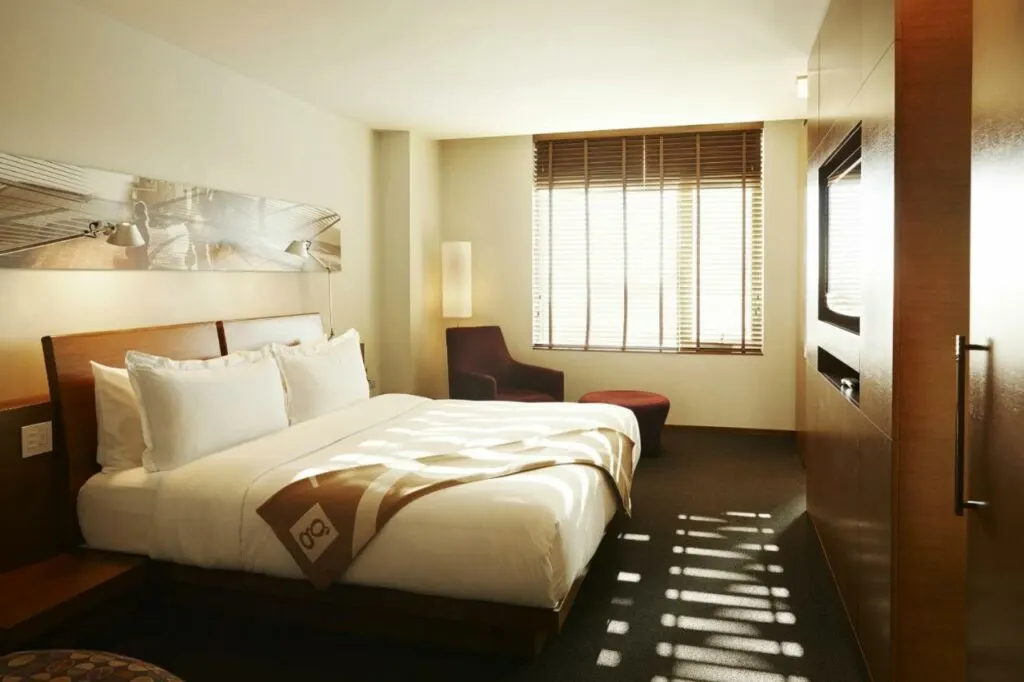 Located right in the heart of the city, this is one of the best Calgary hotels to stay at. Complete with a restaurant, fitness centre and spa, you'll be just five minutes' walk from local attractions such as the Art Gallery of Calgary.
The Charcut Roast House serves delicious American cuisine, while the hotel's bar Lounge Central 899 services all day snacks and cocktails. The stylish and modern rooms also have iPod docks, flat screen TVs and complimentary Kindle, plus you can enjoy a full continental breakfast every day.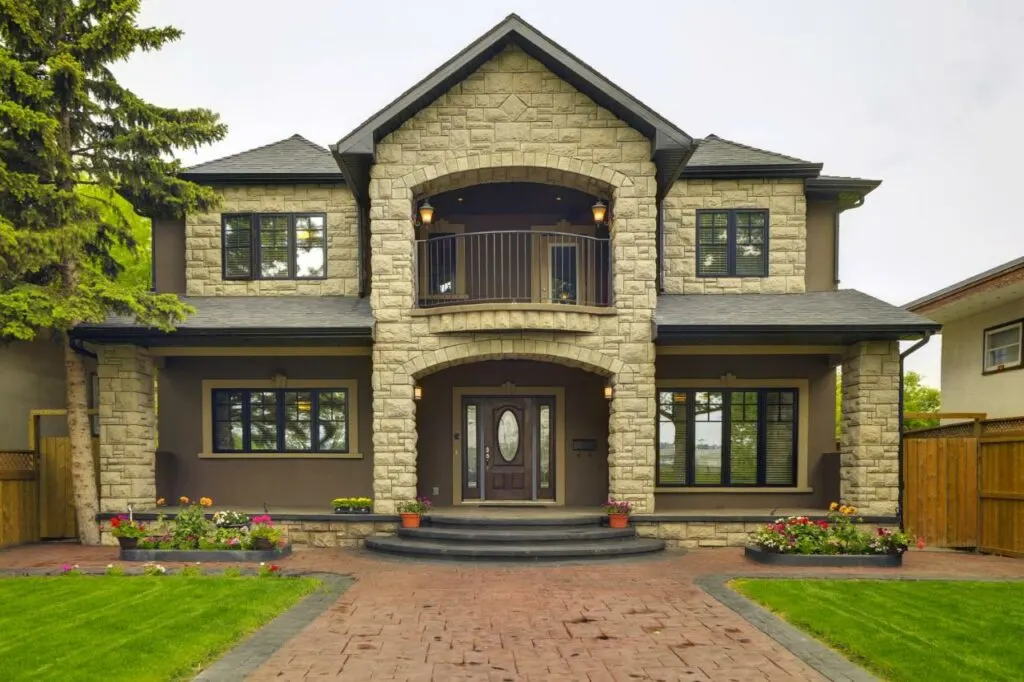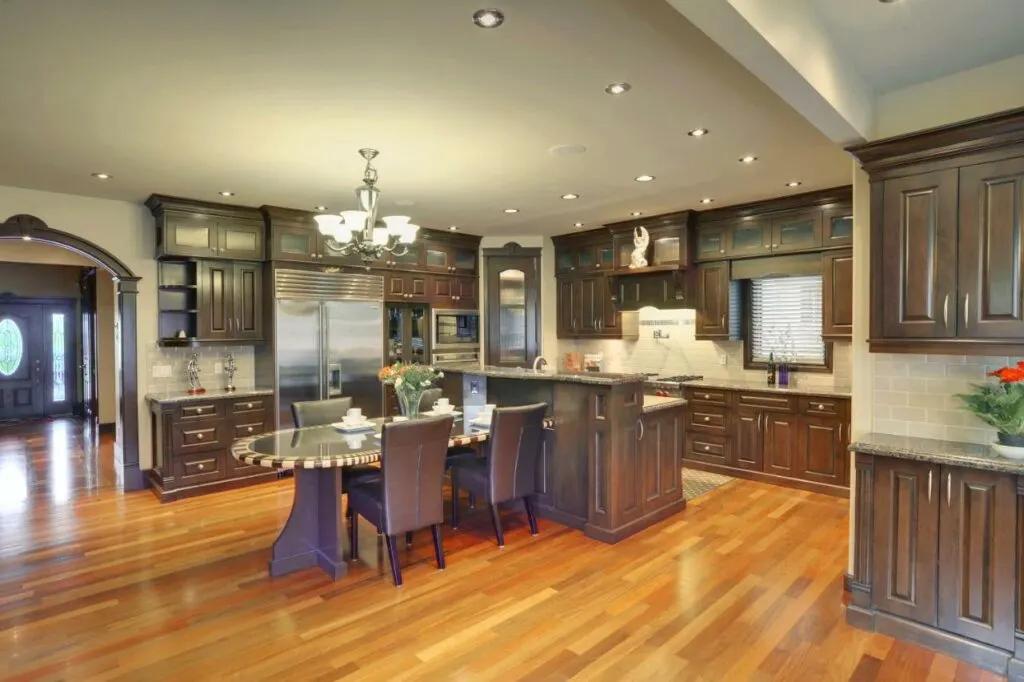 Also located next to the Bow River, Westmount River Inn looks like a normal home from the outside, but is one of the coolest hotels in Calgary.
It multiple rooms are sleekly designed with solid wood floors and huge king-sized beds, and the house has a sweeping spiral staircase and cosy living area, plus a dining room to enjoy a home cooked breakfast. The guesthouse is only 1.4 miles from the city centre and conveniently, they offer free bicycle rental so you can head out and explore Calgary.
Mid-range Hotels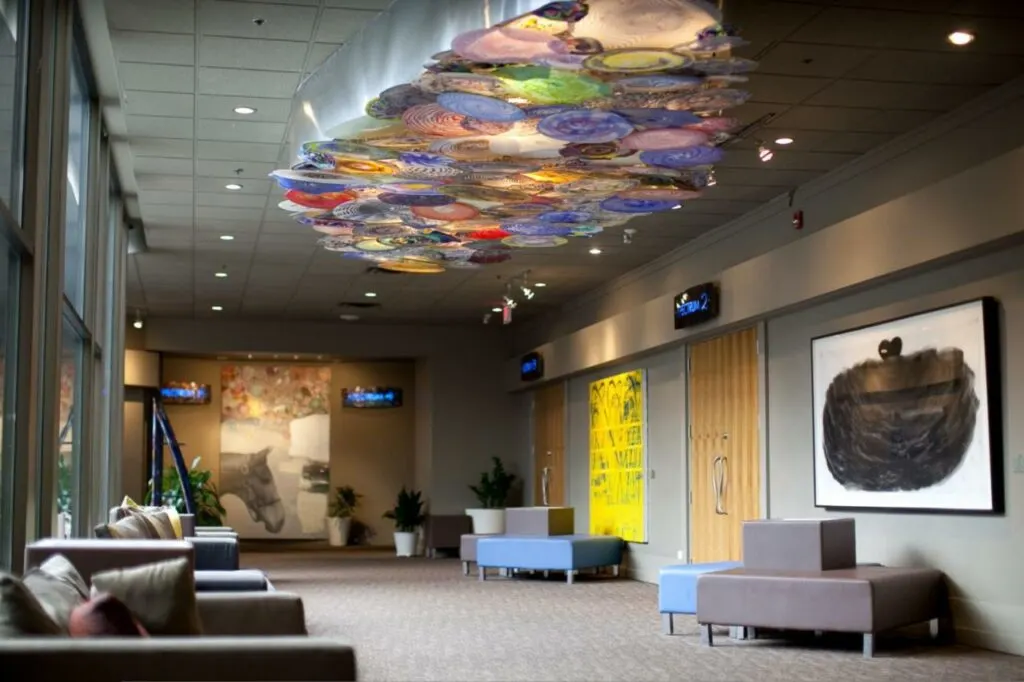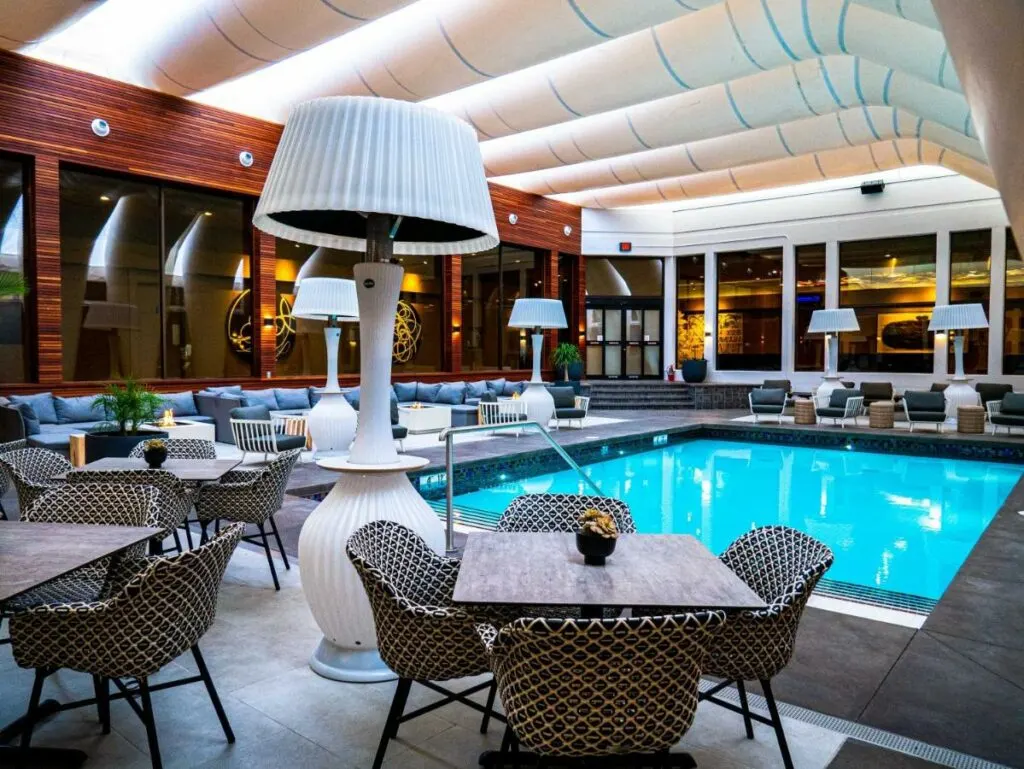 Hotel Arts takes the prize for coolest hotel in Calgary, and not just because its artistic interior lives up to its name. Each room has a unique design with brightly coloured artwork and light installations. It also has an outdoor pool and bar with a retractable roof so that you can go for a swim in all seasons, plus a gym and two restaurants.
If you're exhausting from a day out on one of their complimentary bikes, or at Calgary Zoo (just 1.9 miles away) you can book a spa service and enjoy a bite to eat at either Yellow Door Bistro or Raw Bar.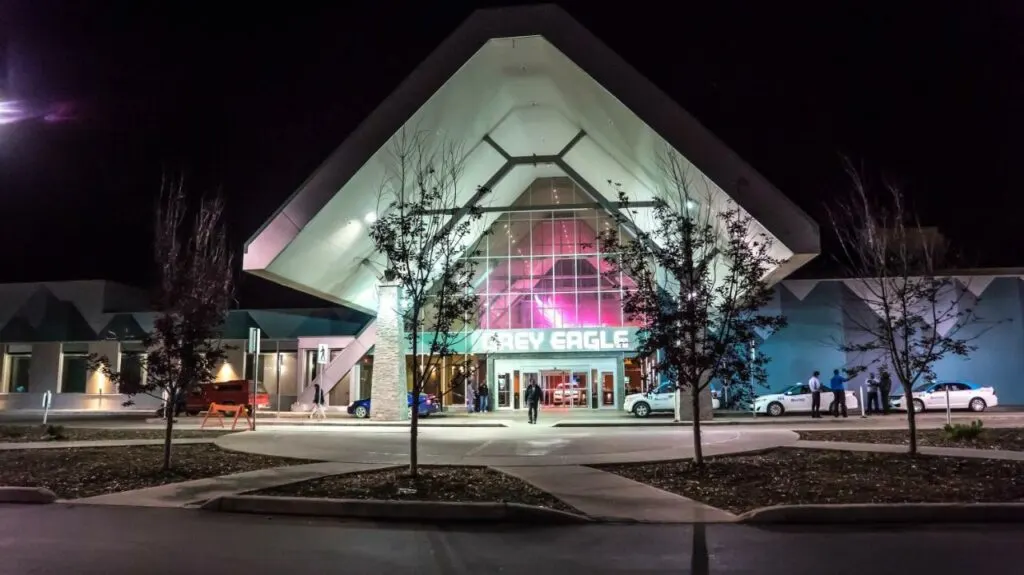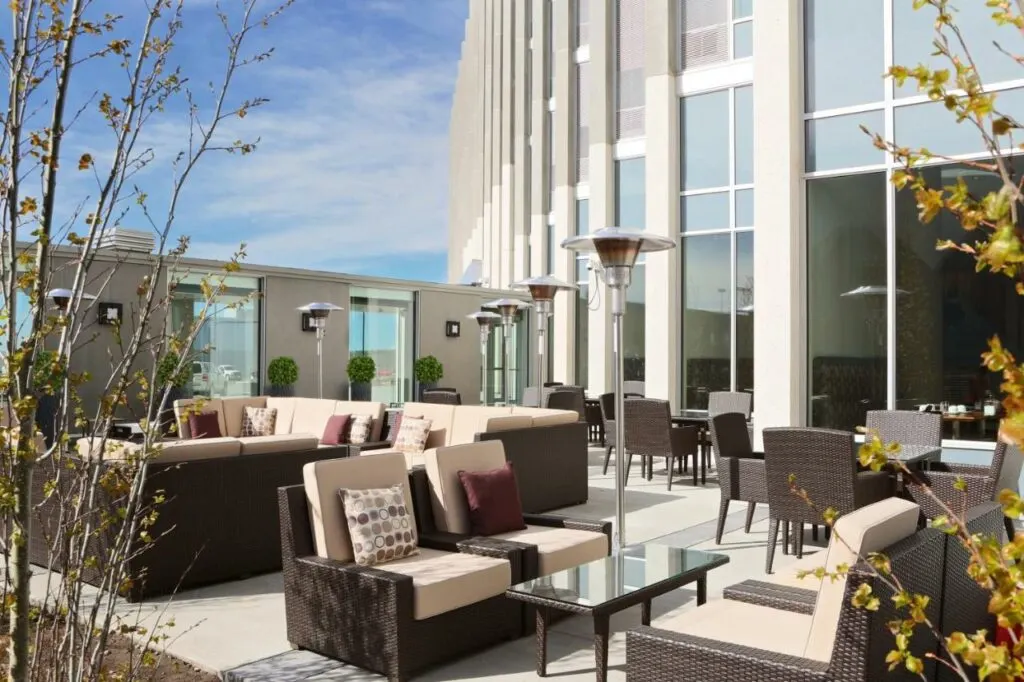 Grey Eagle Resort is located on the outskirts of Clagary in the residential area of Festuburt. It is both a relaxing and fun place to stay while you're in Calgary, as it has its own casino and games room, as well as an indoor pool and outdoor hot tub.
The hotel has two restaurants and two bars, including a buffet, grill house and a restaurant serving indigenous cuisine. Calgary city centre is a couple of miles away, so this is great place if you're driving or are looking for a quiet retreat close to the city.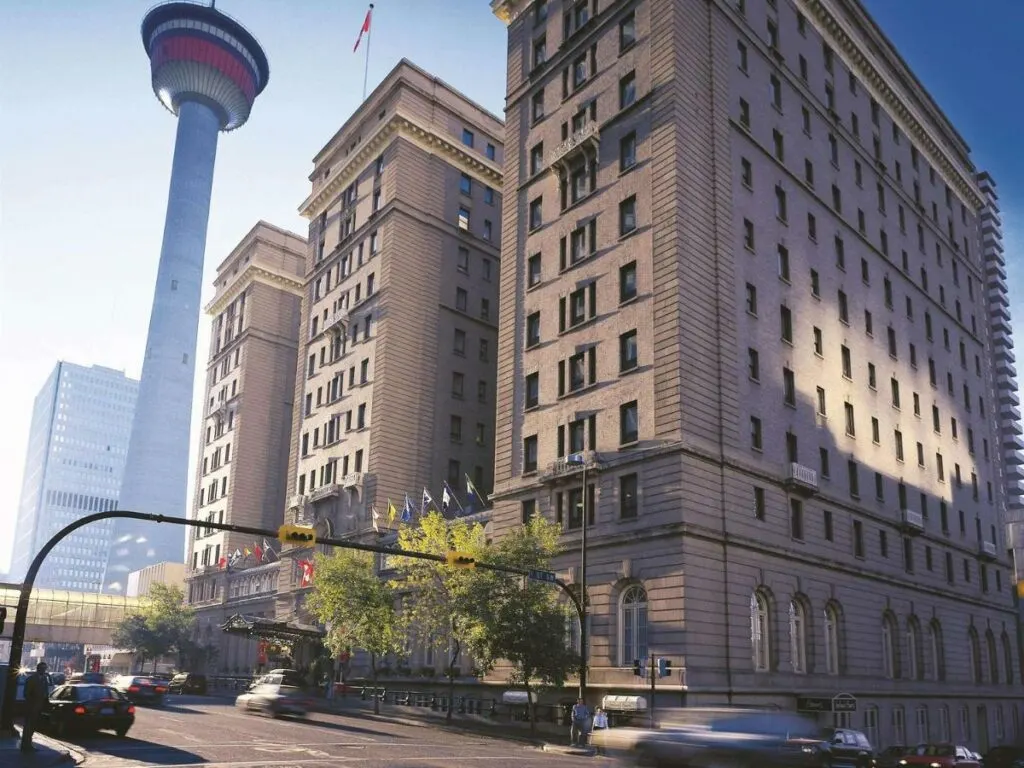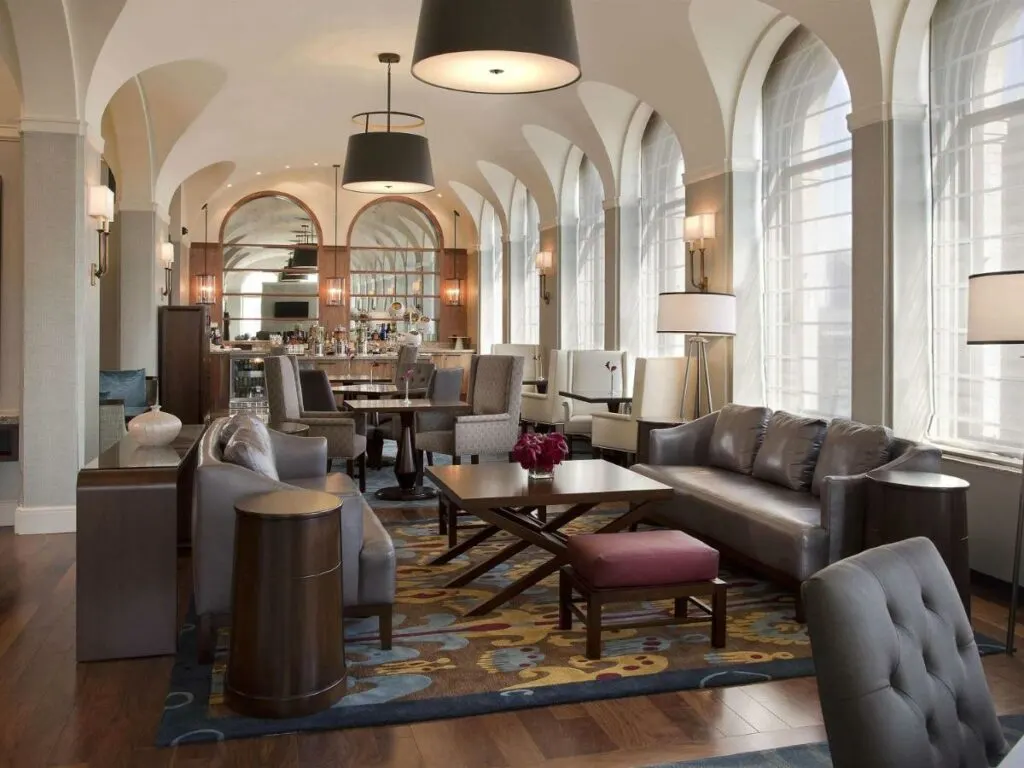 Easily one of the best boutique Calgary hotels, Hotel Fairmont Palliser is only five minutes from the famous Calgary Stampede, and around ten from Downtown. The hotel is designed in a beautiful colonial style, and the rooms all have coffee machines and mini bars.
The Fairmont also contains an indoor pool, hot tub, a Starbucks and multiple restaurants. While here, you can opt for breakfast, lunch and dinner in the ground floor restaurant or head to the spa, wellness centre or gym.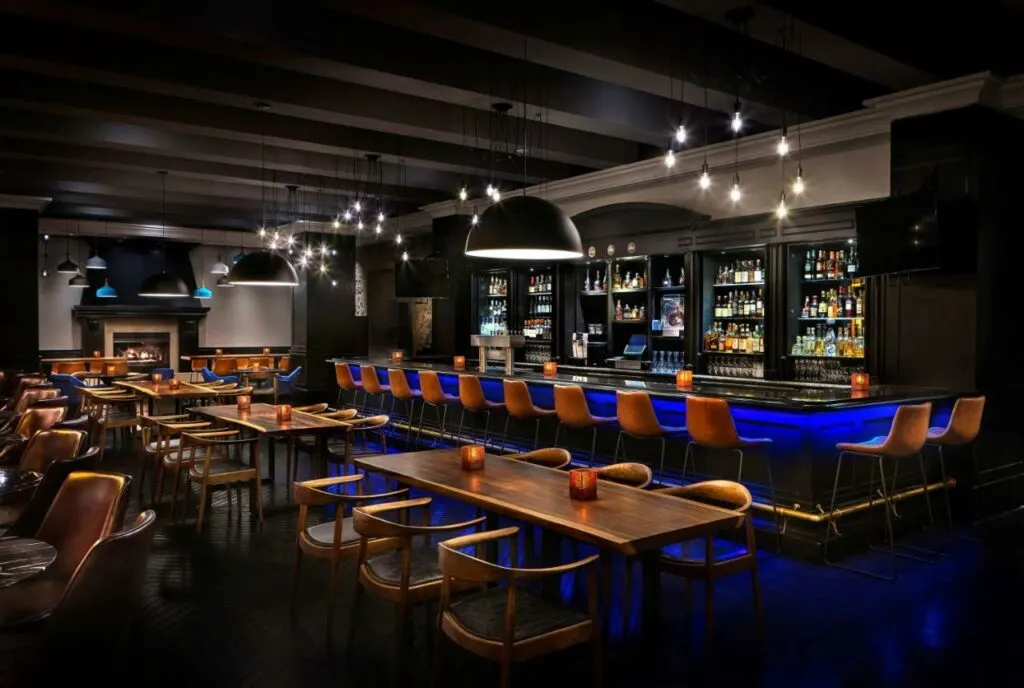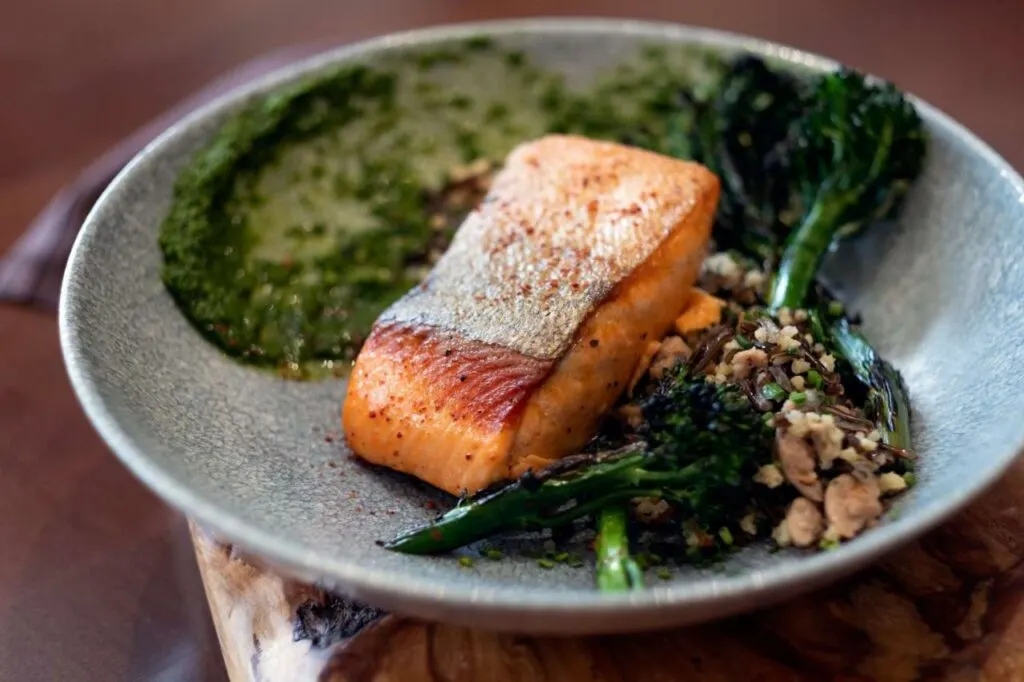 The Hyatt Regency in Calgary has some of the most spacious rooms you've ever seen. Located bang in the middle of Downtown, it's stone's throw from Calgary Tower and just 400m from the historic Calgary City Hall.
Inside you can relax at the spa or take a dip in the pool or chow down on Canadian classic at Thomson's Kitchen. Inside the rooms you'll also be treated to your own Smart TV, Google Chromecast and a Keurig coffee machine. A visit to Baker's Coffee Shop makes for a perfect start to the day, where they sell gourmet sandwiches and pastries.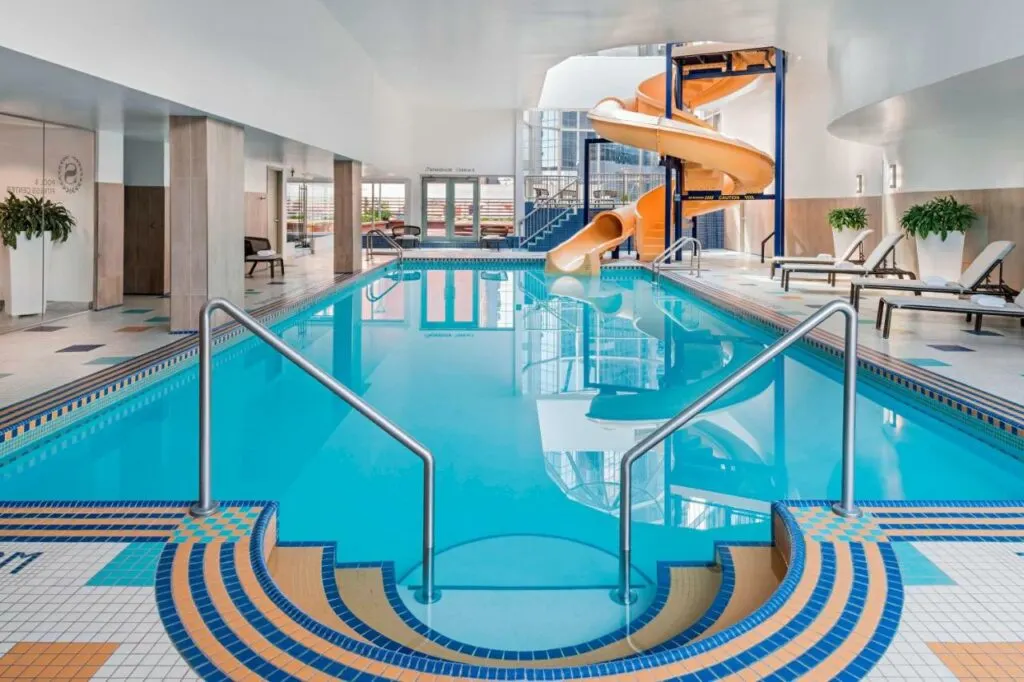 If we had to recommend just one hotel in Calgary, Sheraton Suites would be a strong contender. Great for couples and families, the hotel has an indoor pool with a hot tub and waterslide! The rooms are all decorated in a sophisticated style with flat screens and your own living area.
To top it off, the hotel has its own hair salon and gift shop, plus a restaurant and pub for meals throughout the day. It's also in a perfect Downtown location, within walking distance of major sites, but also close to the Bow River and Prince's Island Park.
Budget Hotels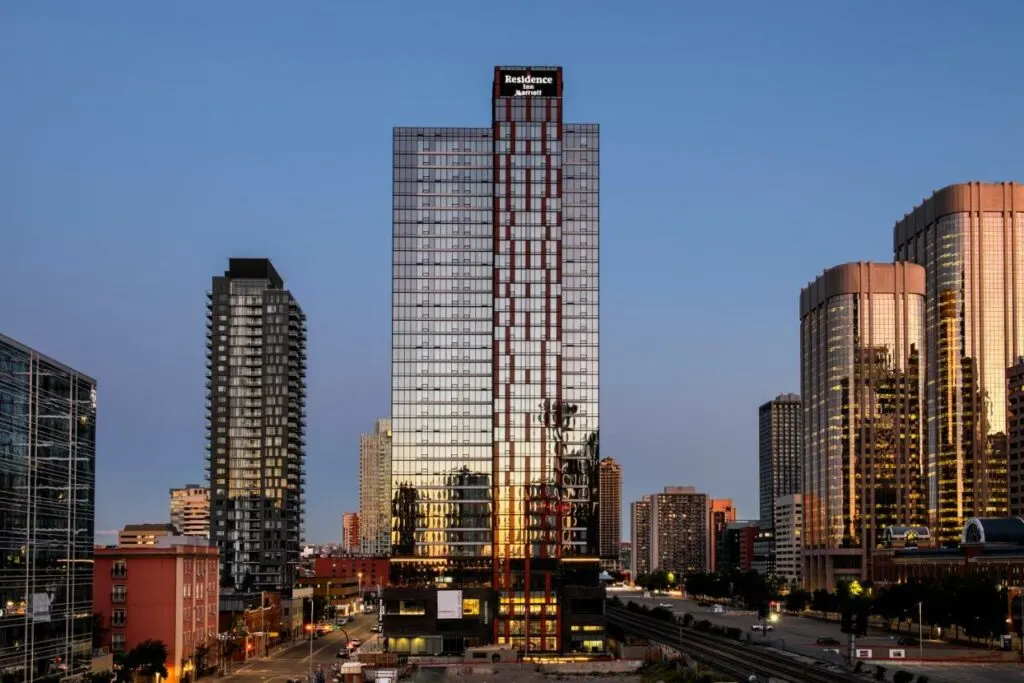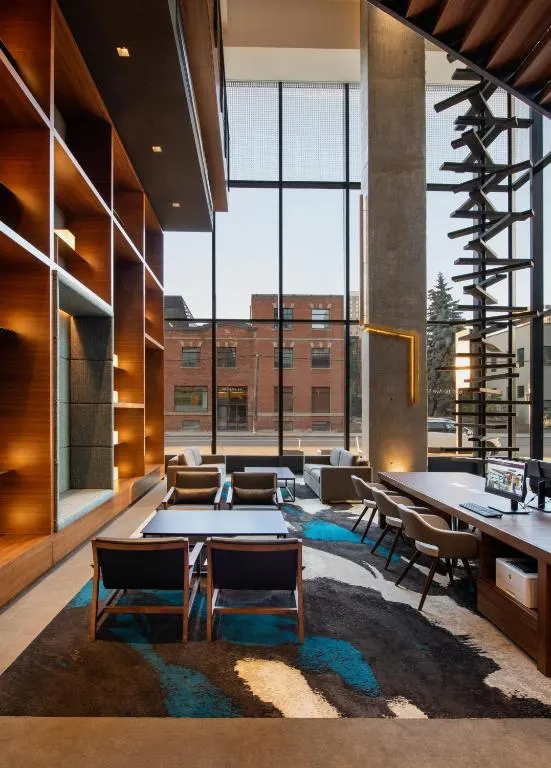 It's hard to go wrong with a Marriot and this super central hotel next to Calgary Tower proves it. All rooms in the hotel have flat screen TVs and kitchens, many with a beautiful view of the city. The hotel's restaurant serves delicious buffet, continental and American breakfasts every day, plus the onsite restaurant serves international cuisine all day.
Borrowing one of their free bikes is a great way to see Downtown, and afterwards you can enjoy on a drink at the bar or watch the sun go down on the hotel terrace.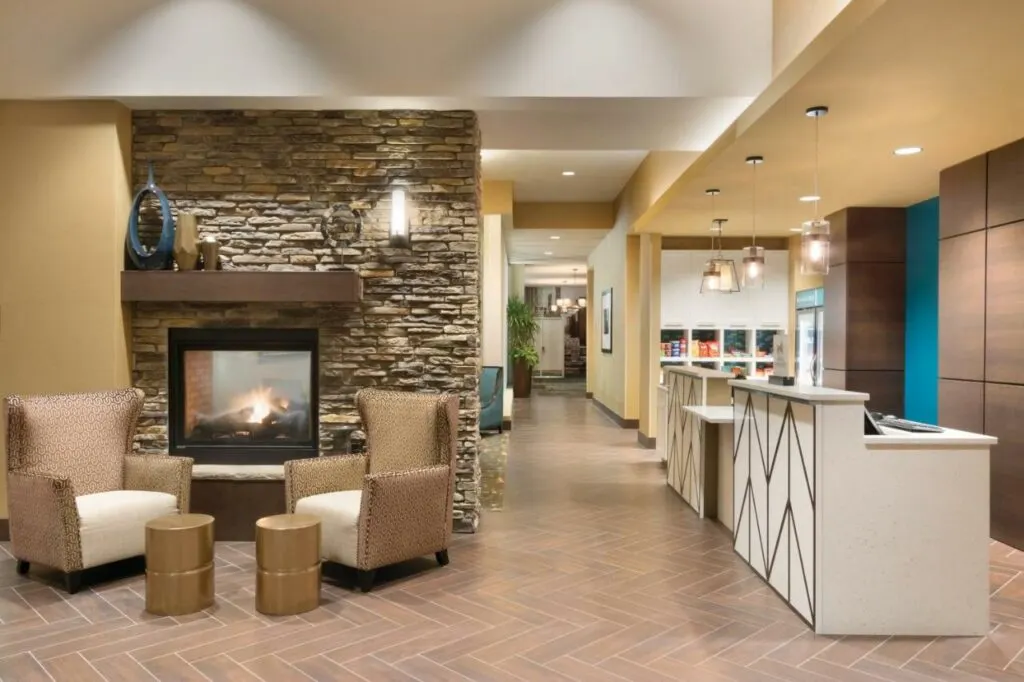 Combining the perfect city centre location with affordability and comfort, Homewood Suites is located almost directly in front of the famous Studio Bell. Stampede Park is also just 900m away, making this a perfect location for ticking off the sights. Each suite has a huge kitchenette, although a full buffet breakfast is served each morning.
You can also check out the pool and fitness centre, or enjoy the city skyline views from your room. For a morning snack or afternoon coffee, the hotel has two cosy cafes, plus a restaurant serving international food all day long.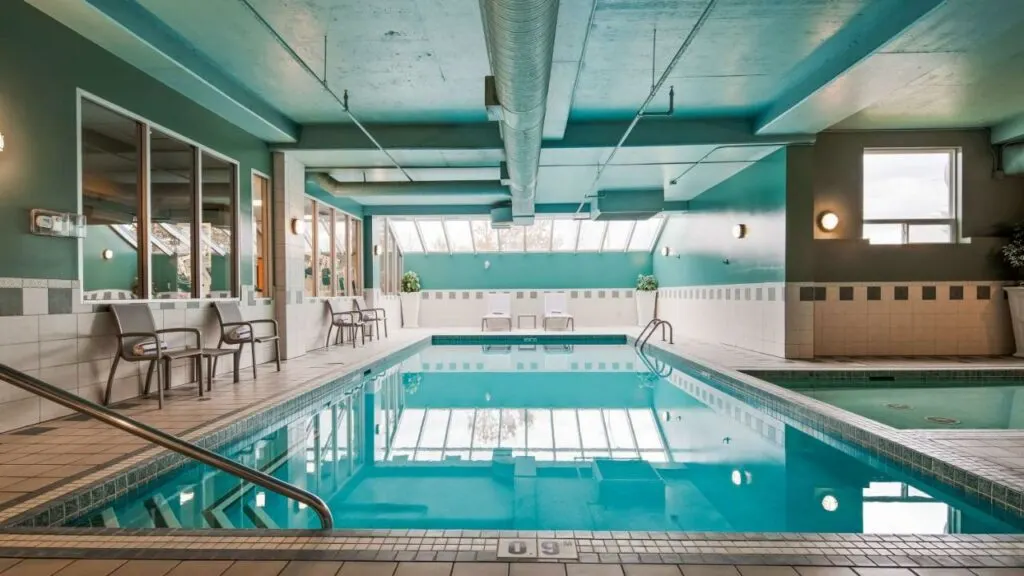 This Best Western in Calgary's Burnsland neighbourhood is far from ordinary, with a huge indoor pool, hot tub and its own gym. The rooms are also spacious, with unique furniture and TVs, double vanities and laundry facilities.
The hotel is excellent value for money, offering a filling continental breakfast daily and just around the corner from the Zoo, Botanical Gardens and Prehistoric Centre.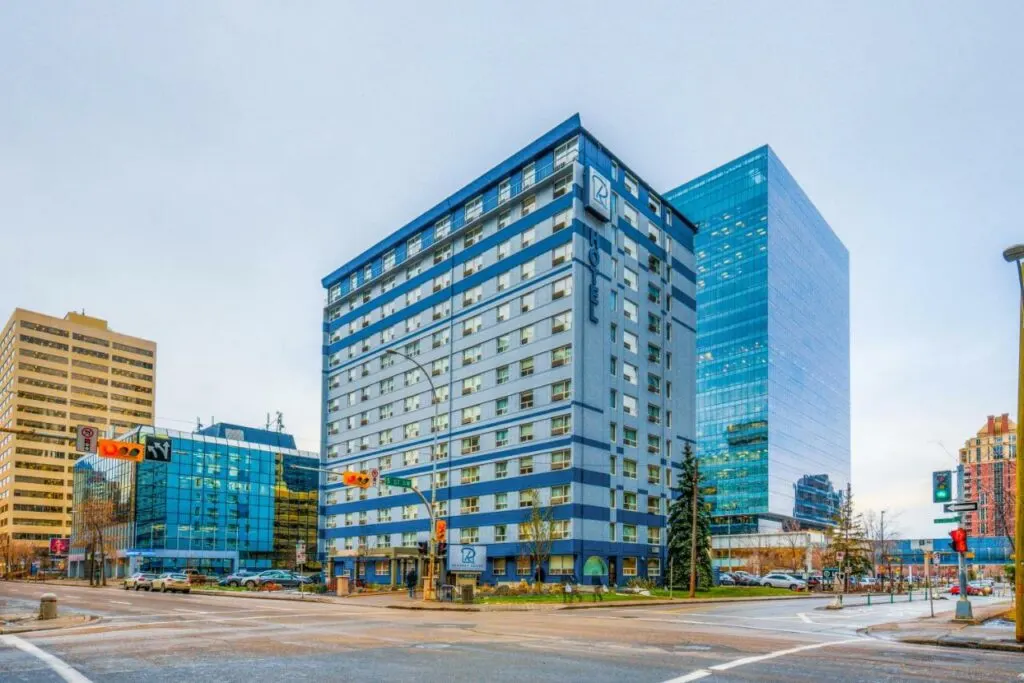 Coast Calgary is everything you'd want from a private apartment in a hotel, located right in the middle of Downtown on 4th Avenue. The hotel is just a 5-minute train journey from Calgary Stampede and walkable to other attractions.
All of the suites have huge bedrooms, living areas and their own kitchen, plus flat screen TVs and iPod docks. There's also an onsite gym and a small shop where you can grab any essentials you may have forgotten.
---
So what do you think of these beautiful boutique hotels in Calgary? If you're planning a trip here, let me know if you have any questions about the city in the comments below!
Like this blog post? Then Pin it for the future!