Go on safari, soak in some small town charm, watch a cattle drive, or follow ancient dinosaur tracks; here's some of the best day trips from Dallas!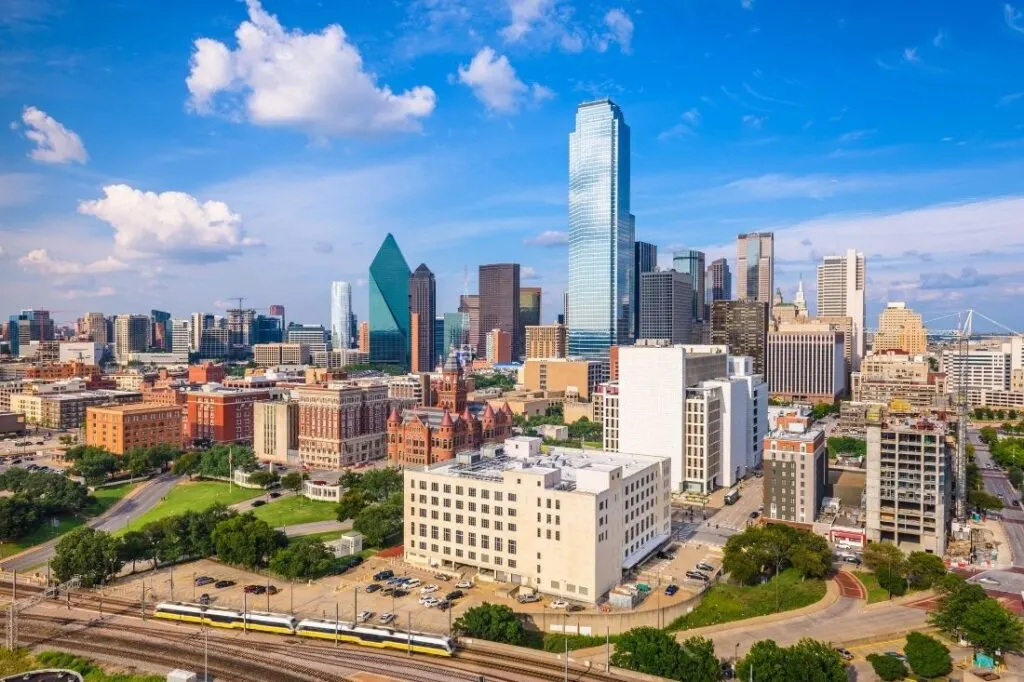 The buildings, the people, the food: there's no denying that Dallas, the 'Big D', is an incredible city. That being said, if you'll be based here for more than a few days, you might be looking to escape the high-rises and see what's further afield. Well, you're in luck, there are loads of incredible day trips from Dallas – all easily accessible within a few hours drive of the city.
You can live out your cowboy dreams and watch a cattle drive at Fort Worth, or walk in the footsteps of giants at the Dinosaur Valley State Park. Dive into the historic past of the area by taking a trip to Granbury, or go on safari in Arbuckle Wilderness Park. There are loads of options around Dallas to suit everyone in the family.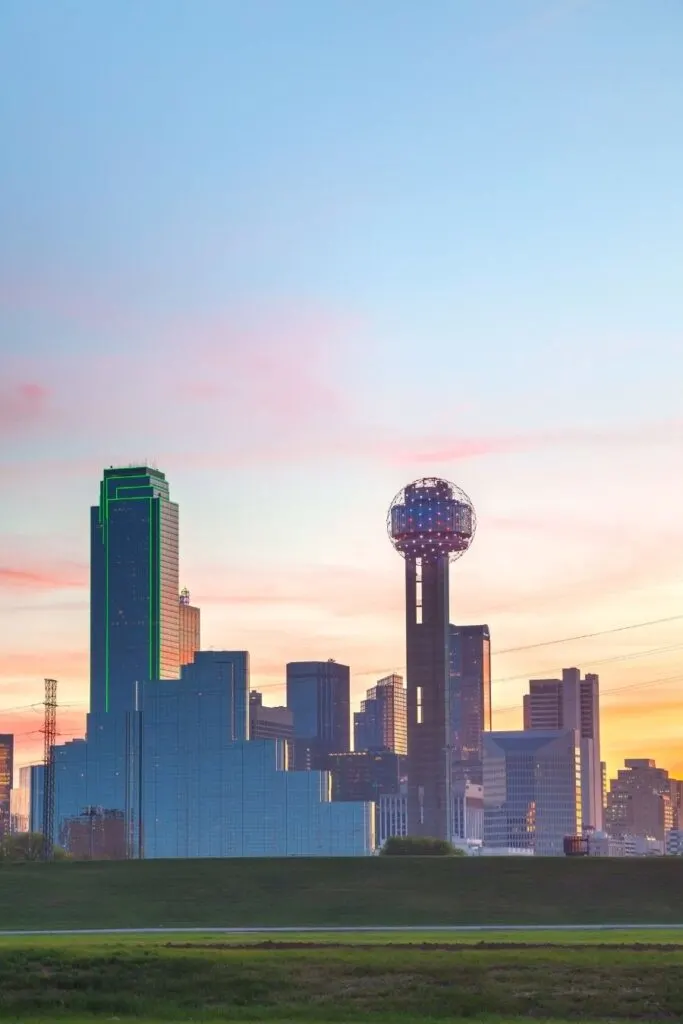 Read on to discover my favourite Dallas day trips – including some great options for Dallas tours if you're keen to let someone else do the organising. All of the activities I've included are within a 3 hour drive of the city, though most are much closer than that.
If you're planning a long trip across the US, or an iconic USA road trip, be sure to check out my Colorado in the Summer post for tips for visit in Texas' (almost) neighbouring state.
---
Day Trips from Dallas
Fort Worth, Texas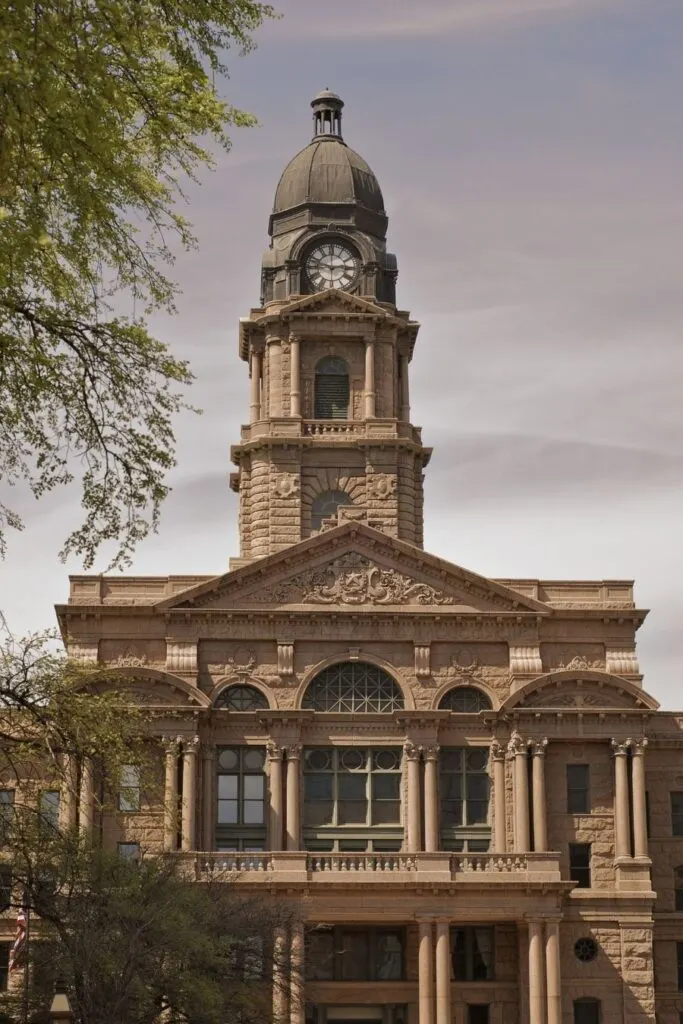 If you were coming to soak in that real wild west feeling, make Fort Worth one of your Dallas day trips. While just on the outskirts of Dallas, this city has its own unique vibe – imagine cowboy hats, rodeos, and live music.
One of the best places to experience this city is by heading to the Fort Worth Stockyards. Here you'll find some incredible restaurants, bars and shops, as well as twice-daily cattle drives featuring some impressively long-horned cattle. Other must dos in Fort Worth include taking a stroll around Sundance Square, and catching a live concert at Billy Bob's.
This is a great tour that showcases the best of Fort Worth if you're short on time. I'd definitely recommend this one!
Canton, Texas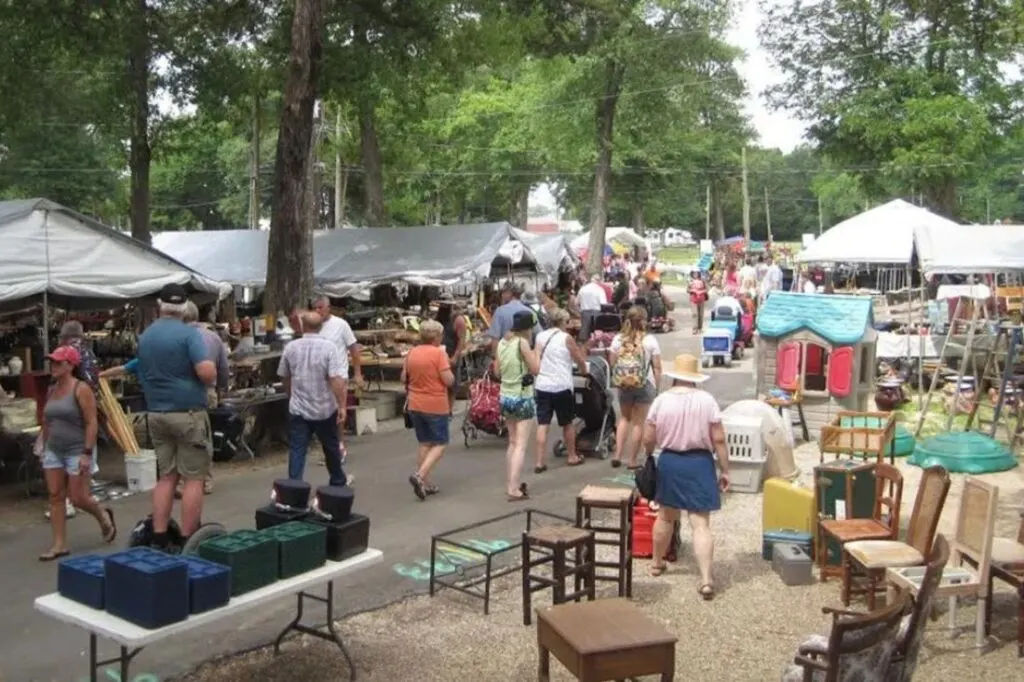 Just 1 hour's drive south east of Dallas sits the cute town of Canton. While generally small in stature, for a few days per month the population of Canton explodes for the First Monday Trade Days.

Going back over 150 years, people have gathered in Canton on the weekend before the first Monday of the month to attend, or sell wares at, this monthly event. This fantastic flea market, attracting up to 6,000 vendors, provides a bounty of wares, from antiques and collectables to jewellery, crafts and produce!
If your travel plans don't match the market calendar, Canton is still worth a visit! Over the summer you'll find plenty of live music, festivals and farmers markets.
Beavers Bend State Park, Oklahoma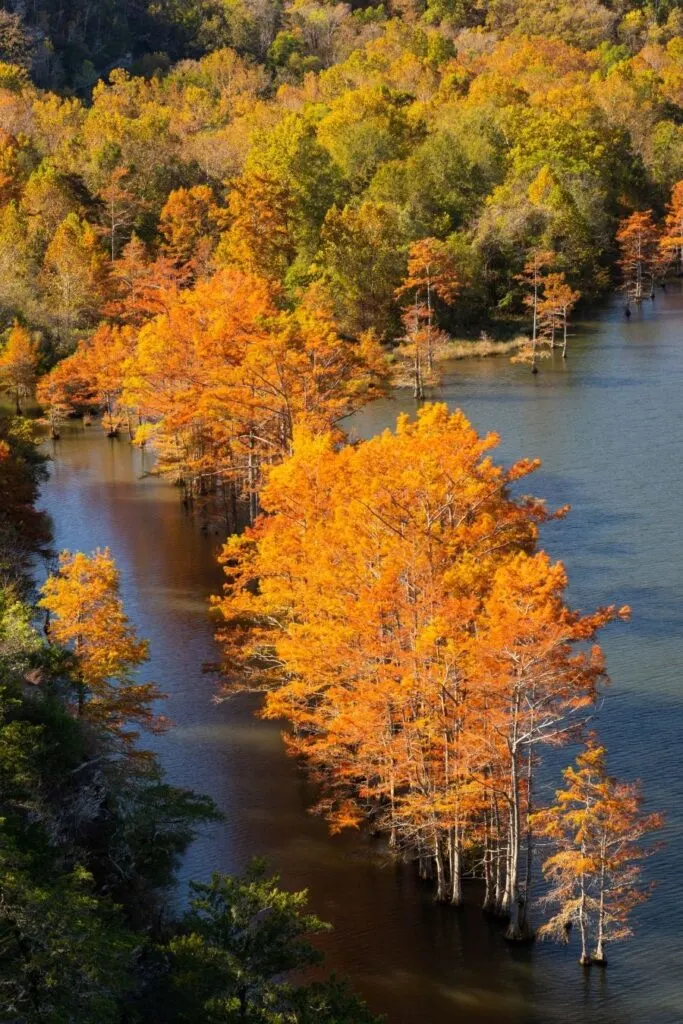 If you're wanting to escape the hustle and bustle, take a relaxing hike in Beavers Bend State Park. Located just over the boarder in Broken Bow, Oklahoma, this naturally splendid state park also offers opportunities for zip-lining, hiking, biking and golfing.
You can also enjoy a variety of water sports on the lower Mountain Fork river and Broken Bow Lake. Try out fly-fishing, or hire a boat or jet ski and enjoy the lake in style.
If you're coming in April, you might even catch the Kiamichi Owa-Chito Festival of the Forest. Celebrating the joys of nature, this festival includes various forestry and musical events.
Turner Falls State Park, Oklahoma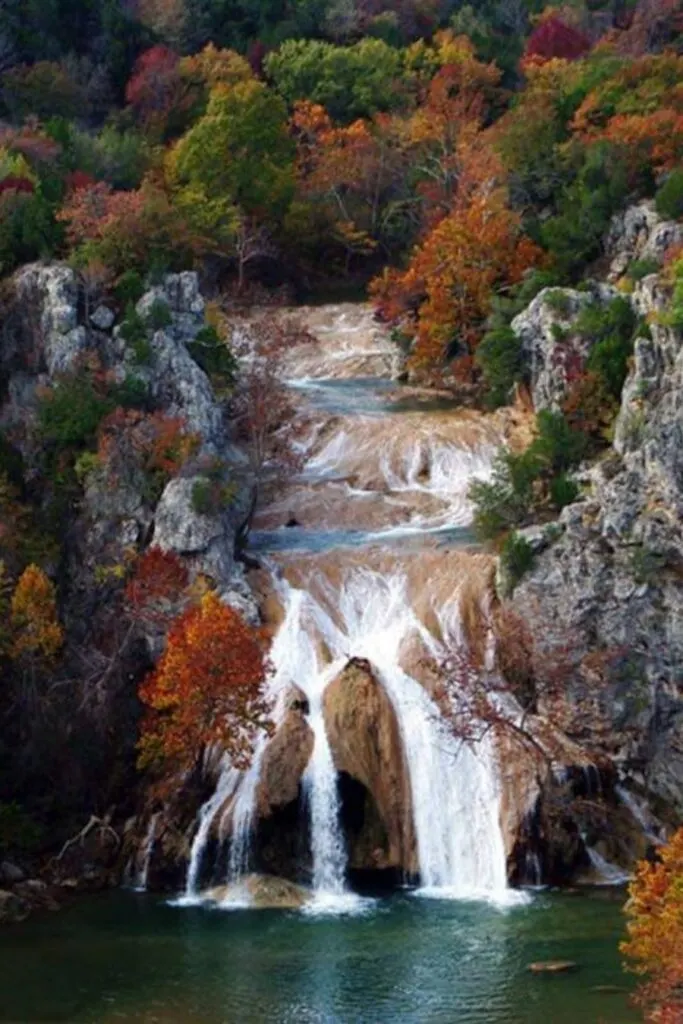 For Dallas day trips in nature that are not so far afield, spend your day visiting Oklahoma's tallest waterfall at Turner Falls State Park. Named after the spectacular 23.5m high waterfall, Turner Falls State Park is located at the base of the Arbuckle Mountains encompasses 1,500 acres of glorious nature.
Alongside swimming in the natural swimming pool under Turner Falls, there is a lot to see during your visit. Take a peek into the area's geological past by exploring the natural caves, or climb the tower of Colling's Castle – a seemingly ancient castle that was built in the 1930s.
Visit a local vineyard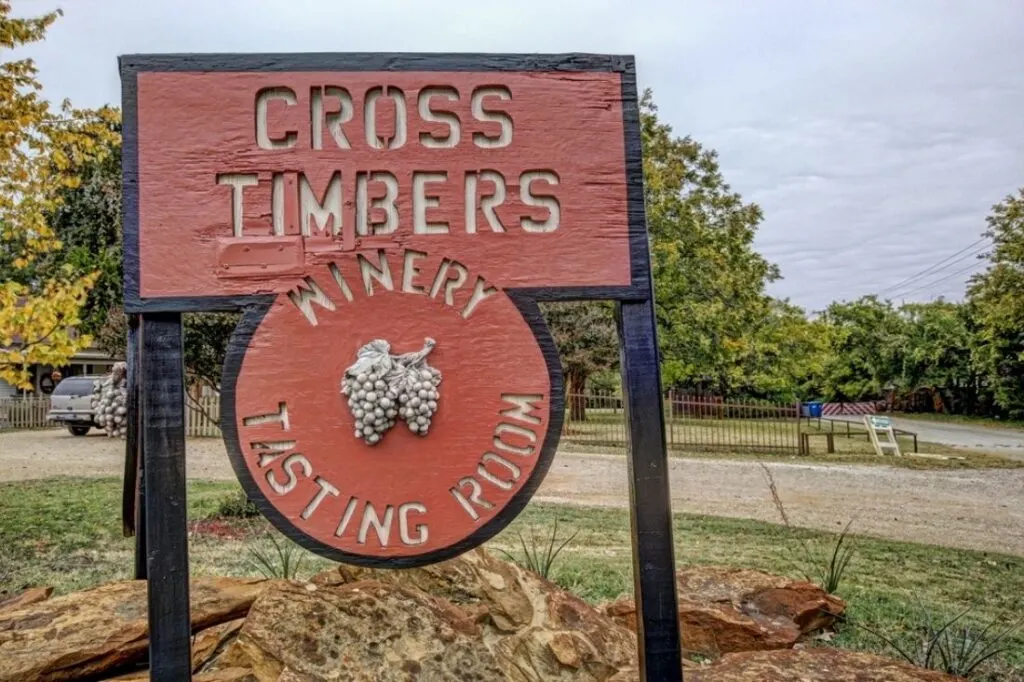 Did you know that the countryside around Dallas has been home vineyards since the late 1800s? In fact, there is even a town called Grapevine!
Enjoy some local libations by touring around the many vineyards in the area. Hop on one of the Dallas tours which take you to a selection of wineries, each of which have their own distinct atmosphere.
For a quaint wine tasting experience, head to Cross Timbers Winery. Here you can enjoy tasting wines in the gorgeous gardens of a historic wooden farmhouse. For a more lavish affair, head to the Times Ten Cellar.
Denton, Texas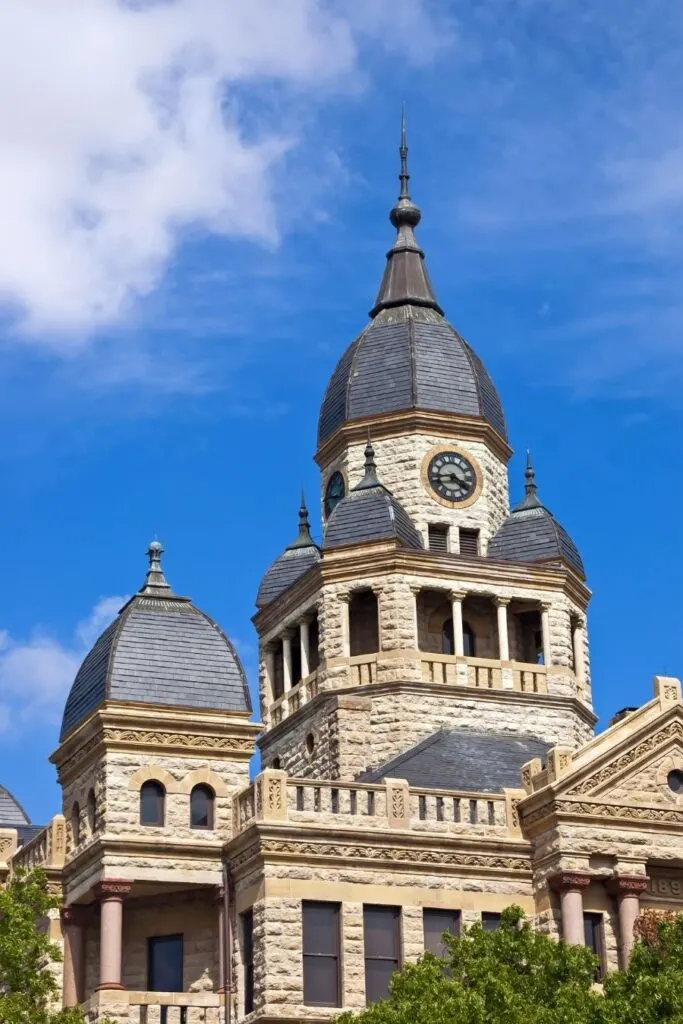 Just to the north of Dallas, you can visit the lively university city of Denton. With its young population and abundance of open space, Denton is one of the best Dallas day trips within an hour's drive.
Take a tour of some of the city's incredible murals, or chill in the park and take in the magnificence of Courthouse-On-The-Square. In the evening, try out some of the local flavour at one of the many craft breweries.
For fun and educational kid's activities, head to the Explorium Children's Museum, followed by indulging in gnome shaped ice-creams at Gnome Cone.
Arbuckle Wilderness Park, Davis, Oklahoma
Another great opportunity for family fun is spending the day going on safari at Arbuckle Wilderness Park. Home to a variety of free-roaming animals including giraffes, bison, camels, and ostriches, a day here will excite animal lovers of all ages.
Drive your own car safari-style through the park, then wander through the House of Reptiles, and get up close with the animals at the petting zoo. There are lots of opportunities to feed the animals too.
This safari park is right next to the Turner Falls State Park. So they are great to combine if you're looking to pack a lot into your day.
Granbury, Texas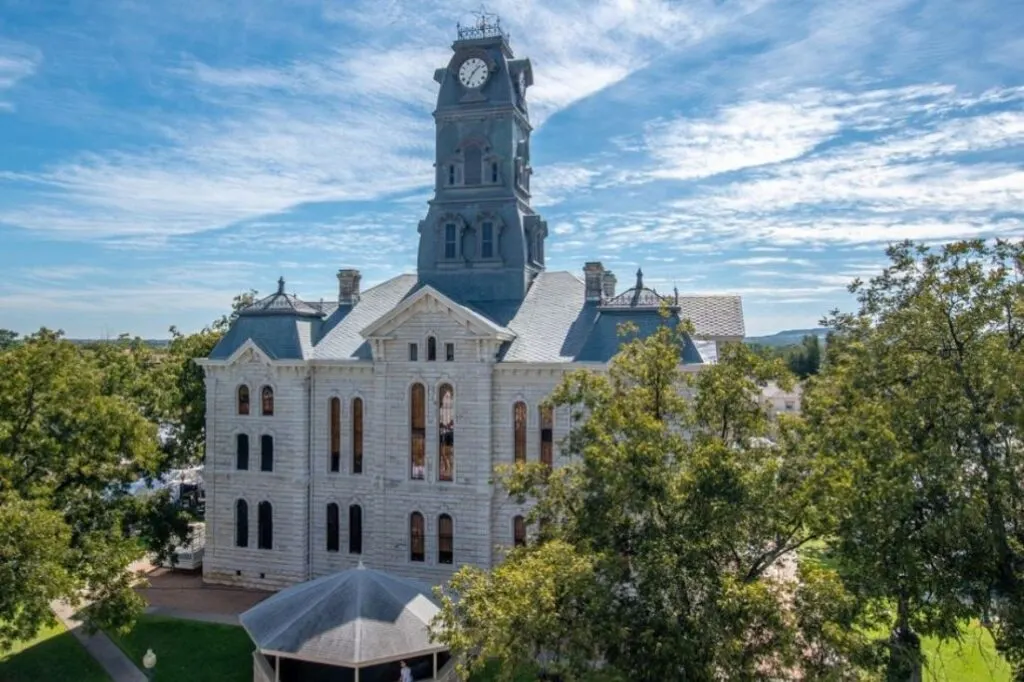 Granbury is a small historical town, around 1.5 hours drive from Dallas, where you'll be welcomed with that famous southern hospitality. This friendly town has actually been voted as USA Today's Best Historic Small Town in America twice in the recent years.
Explore the historic downtown square where you'll find a courthouse built in the late 19th century, and dozens of boutique stores. Then take a wander along the boardwalk at Lake Granbury.
In the evening enjoy a movie old-school style at Brazo's drive in theatre, which opened in 1952. Over the summer, there are also many live music events across town.
Dinosaur Valley State Park, Texas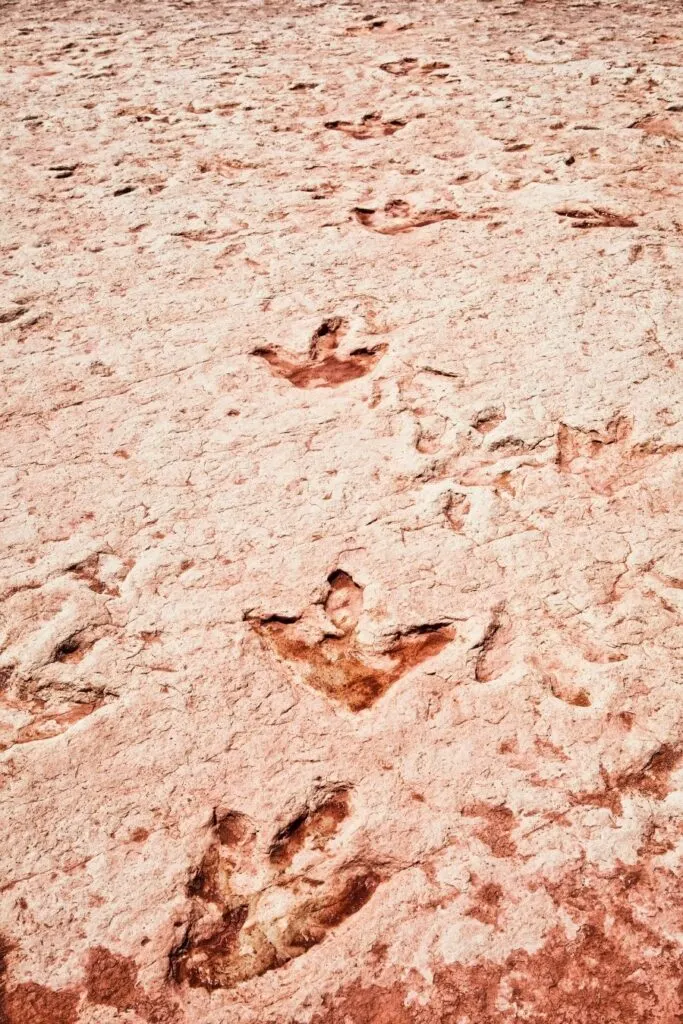 Get in touch with Texas' prehistoric past at the Dinosaur Valley State Park, located just to the south of Granbury. At this park, which sits either side of the Paluxy River, you can literally follow in the footsteps of giant creatures that roamed in the Cretaceous period.
With over 30km of trails to choose from, you can spend your day hiking while hunting for footprints which are spread across 5 main sites in the park. You can see what you can spot for yourself, or download the parks Mapping Dinosaur Tracks app, so you don't miss any of the footprints. For me, this is one of the coolest activities near Dallas – it's perfect for big kids and little ones!
Terrel, Texas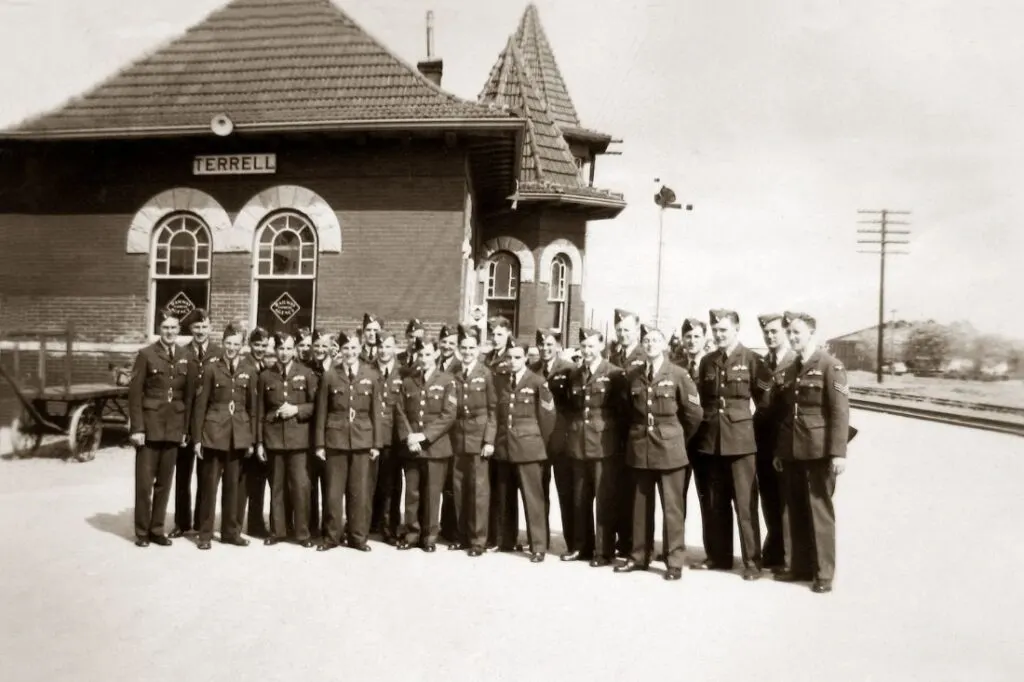 A visit to the historic railroad town of Terrel, around 50km east of Dallas, is one of the best day trips from Dallas for history and aviation enthusiasts. Dive into the history of the area exploring the Heritage Museum and wandering around the historic houses on Griffith Avenue.
One of Terrel's highlights is the #1 British Flying Training School Museum. Established in 1941, this aviation school, the largest of six built in the States, was used to train British pilots during World War II. The museum displays an extensive archive of the school including photographs, log books, uniforms, and memorabilia, giving a personal stories to many of the items.
Visit the Magnolia Markets in Waco, Taxas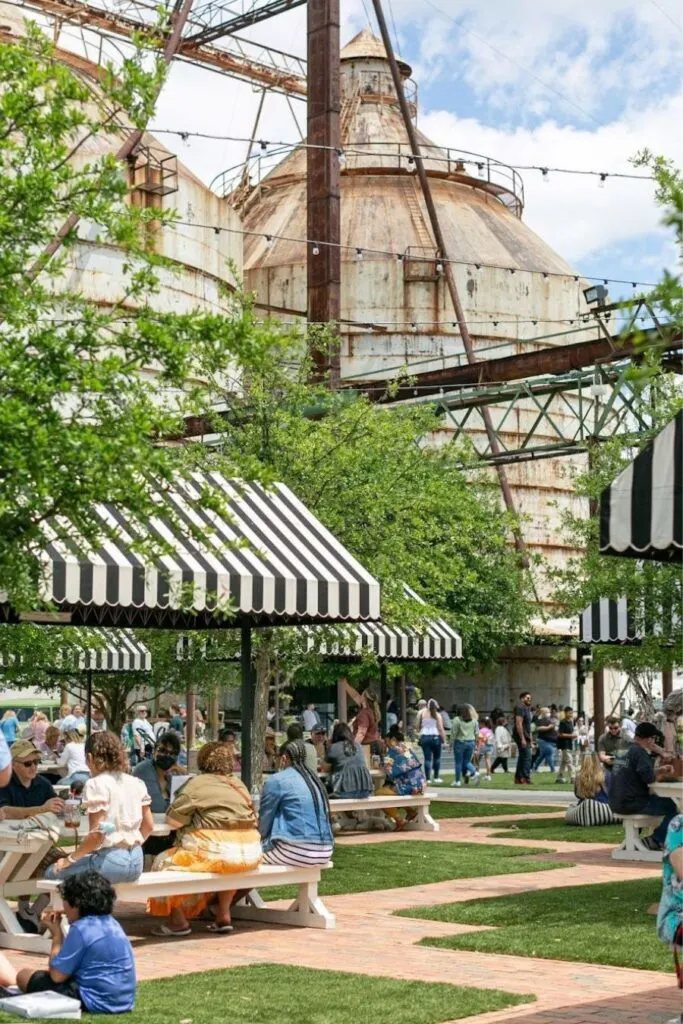 Set in the shadow of two large silos on the lands of the Brazos Valley Cotton Oil Mill Company in downtown Waco is the Magnolia Market. This popular market attracts crowds with its farmhouse-chic home-wares and designer clothes, interwoven with historical farm equipment and rustic appeal. Plan to have your lunch here: Magnolia market is host to some fantastic food trucks.
Waco, regularly frequented by Dallas tours, is approximately 1.5 hours drive from Dallas and a cute city to spend a day exploring. While you're in the area take a wander through the Dr Pepper Museum, Waco is after all where it was created in the 1880s.
Lake Texoma, Texas/Oklahoma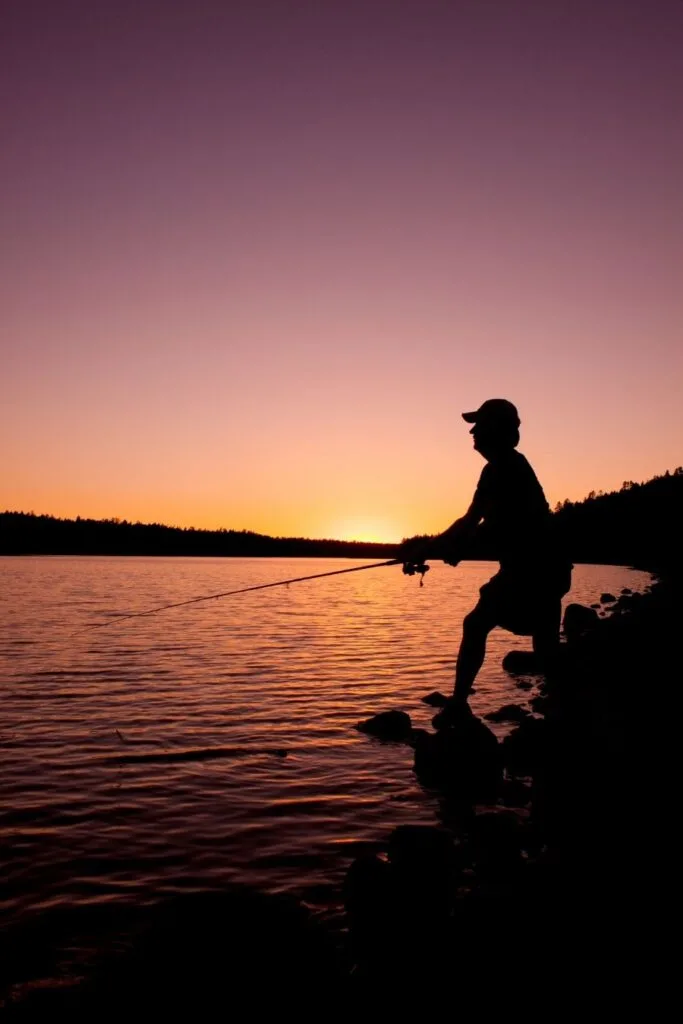 Nestled on the boarder of Texas and Oklahoma, Lake Texoma is actually one of the United State's largest reservoirs. This huge man made lake, named due to its being split between Texas and Oklahoma, gains a lot of tourism for its sheer size alone. This lake is really popular for hiking, nature watching, and hunting. A variety of wildlife including hawks, bobcats, deer, and waterfowl call this area home.
Fishing enthusiasts especially like it here for the healthy stock of naturally reproducing striped bass, as well as other types of bass, crappies, and catfish. If you like fishing, then you will love it here!
---
Are your favourite day trips from Dallas on the list? Let me know which one you're going on in the comments below!
Like this blog post? Then Pin it for the future!