Dive sites Barbados: Diving at the SS Stavronikita, the Pamir, and trying to understand the lyrics to the Yellow Submarine (does anyone really know what the Beatles were going on about!?)
Shards of sunlight filtered through the water, a kaleidoscope of colours playing with my mind.
The only sound I could hear was my own rhythmic breathing – the slow draws in and out, in and out, a sound somewhat comforting in the otherwise eerie silence of the sea.
Then, through the murky water, a shape emerged. A wreck.
Distracted by the lights, it took a few moments to take in what I was looking at. A sculpture? A spaceship?
It dawned on me. A submarine. A sunken submarine. I could just about make out its faint yellow colour too.
Then, grinning to myself, I started humming "We All Dive at the Yellow Submarine, the yellow submarine, the yellow submarine…" as if by diving here it finally gave some relevance to the words…
Here's a little taster of what it's like diving in Barbados…
Interested in learning more about Barbados? Then make sure you check out my One Week Itinerary for Barbados.
Also, check out my review on St Nicholas Abbey, Barbados for Virgin Holidays' Trending Travel Guide as one of my favourite spots on the island!
Diving in Barbados; it's all about the wrecks
That morning I woke up early at 7am, excited at the day's diving ahead of me in Barbados.
Staying at Port Ferdinand on the north of the island, I went diving with Reefers and Wreckers, a local dive school just down the road in Speightstown.
Barbados is renowned all around the world for its crystal blue water and cracking dive sites, so it comes as no surprise that of all the things I had planned on my trip to the island, I was most excited about exploring this underwater world.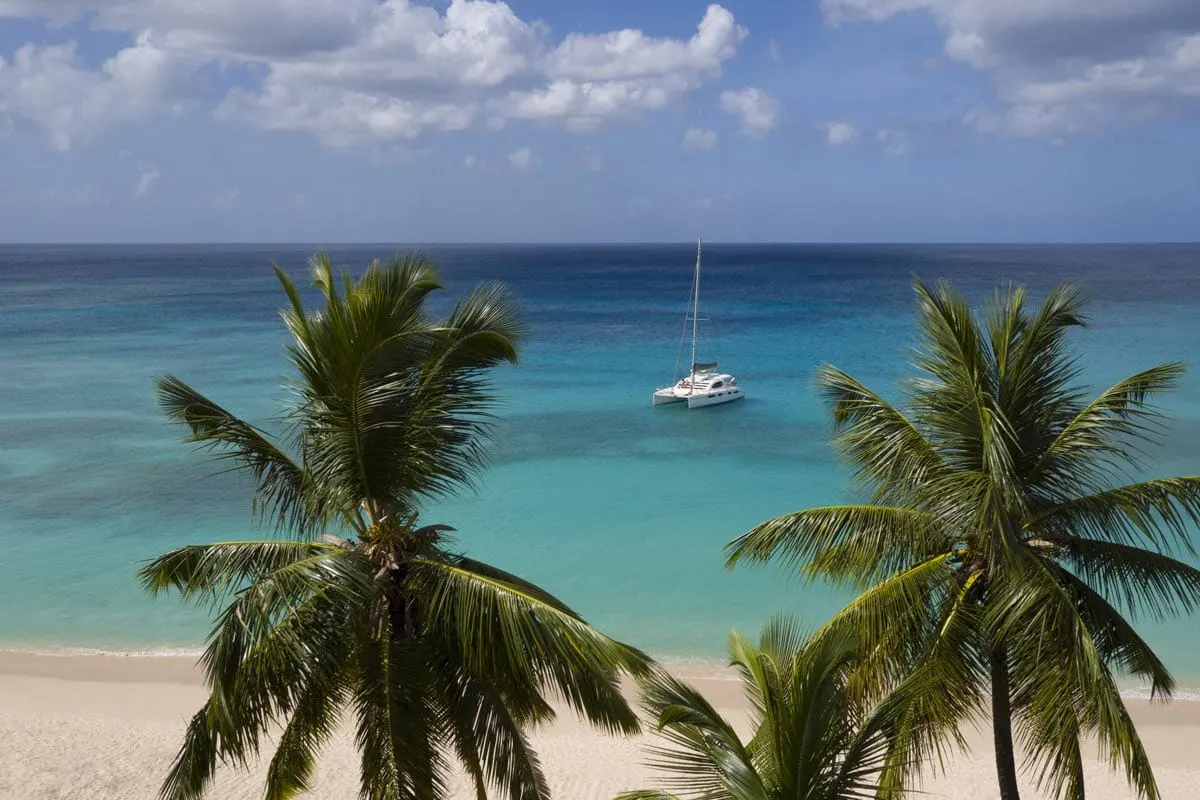 One of the things I love about diving is kitting up and getting ready to go out for the day; it doesn't matter where you are, how old you are, how experienced you are – everyone is always giddy with nervous excitement.
Those flames of excitement were subsequently fuelled by Phil, the effervescent owner of Reefers and Wreckers and our guide for the day.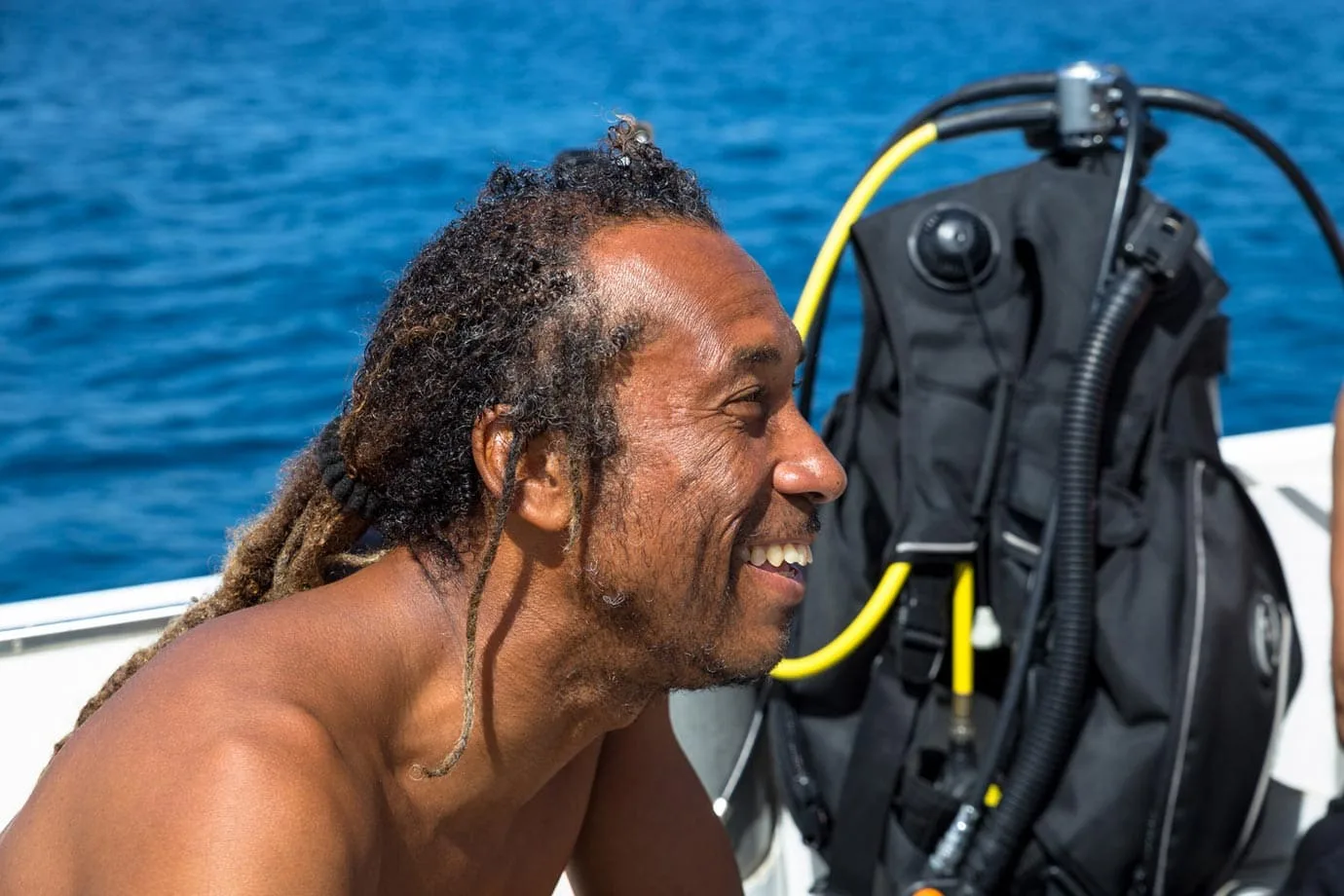 With no fewer than 17 wrecks all around the island, you're almost spoiled for choice with dive sites in Barbados.
When you start the day's diving though, you never know which ones you're going to. Or how special they'd be.
If Phil had initially told me about the yellow submarine, I might've had more of an idea.
All I knew was it would involve some wrecks. That made me happy enough.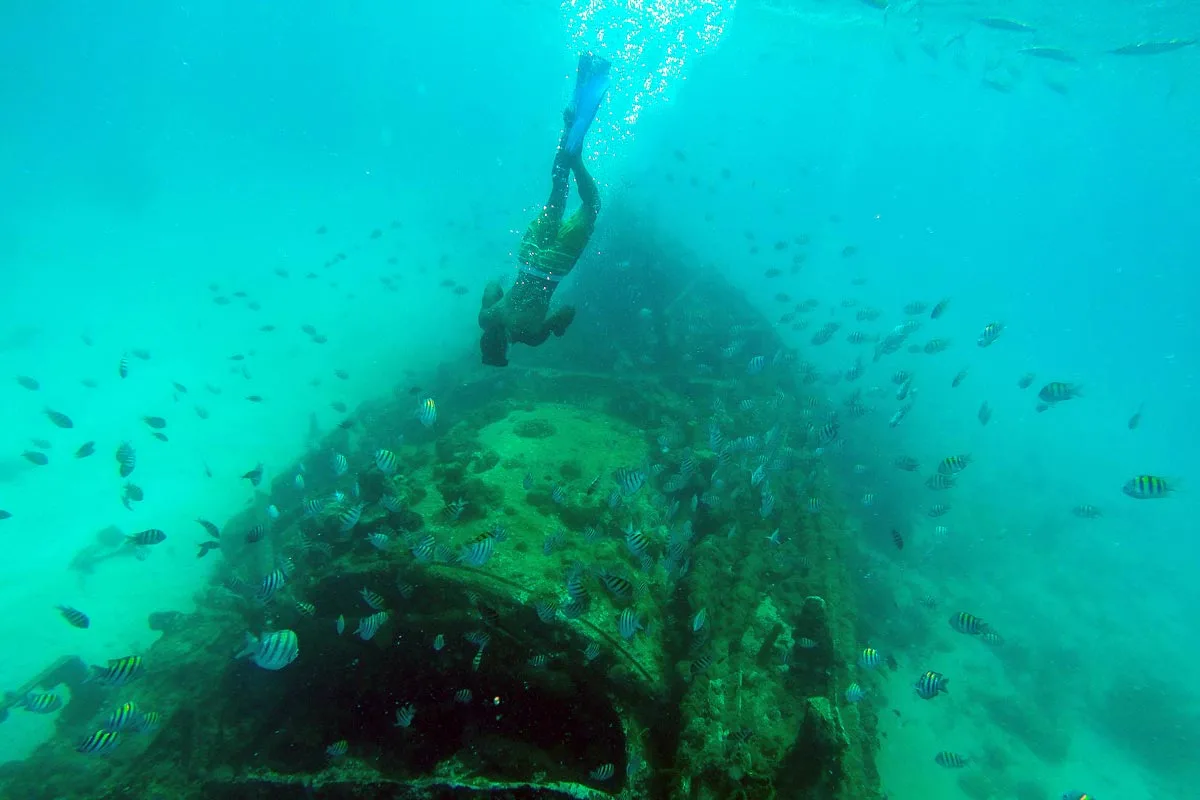 An introduction to wreck diving with the Pamir
The first wreck we went to was called the Pamir.
At a relatively shallow depth of 30ft, this is the perfect dive as an introduction to wreck diving.
The Pamir used to be a cargo ship before it was sunk off the coast of Barbados and its large hull still remains intact, perfect for those who haven't seen or dived around many wrecks.
What I really liked about the Pamir was the number of large holes and doors you can swim in and out of. This is what wreck diving is all about!
However, seeing the Pamir just heightened my sense of anticipation at what was to come.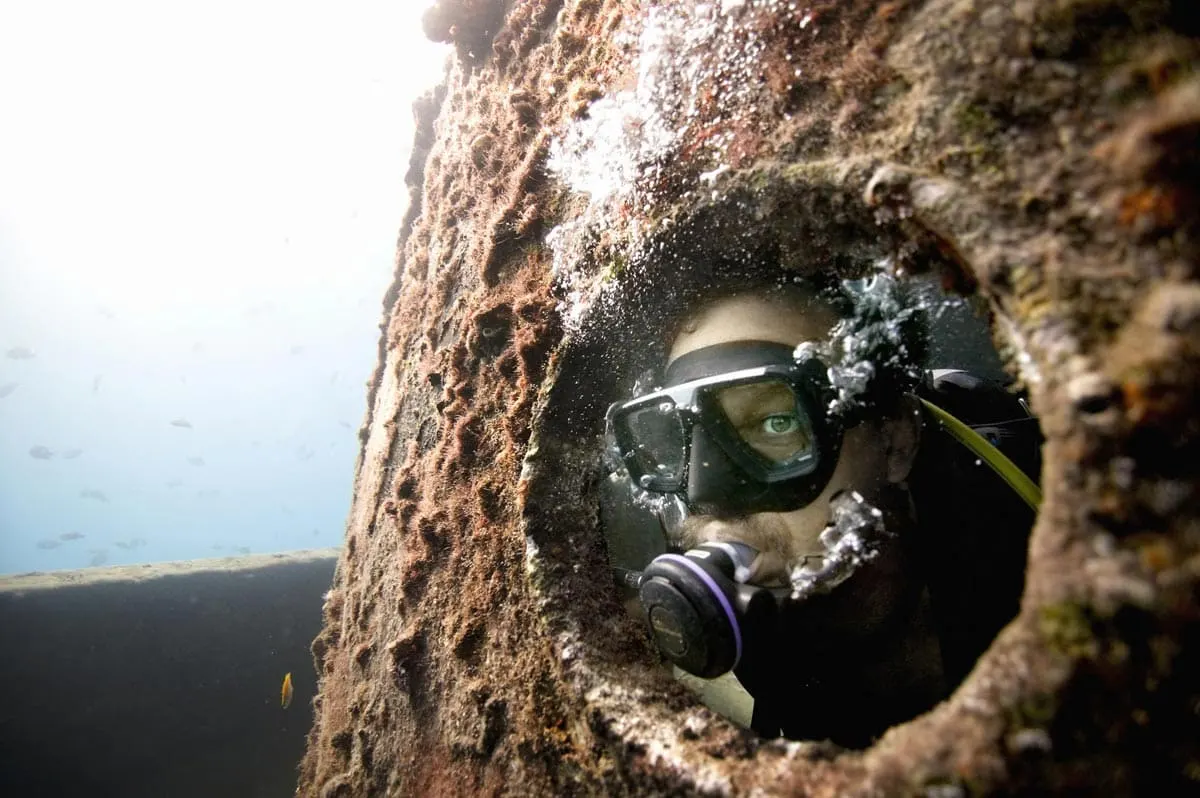 Coming across the yellow submarine
After we finished our dive at the Pamir, I assumed we'd surface for a rest in-between dives. However, we carried on swimming away from the wreck for a couple of minutes.
With the light, with my rhythmic breathing, I was in a happy meditative state gliding through the warm waters. The last thing I expected to see was a yellow submarine. Yet there it was.
Honestly, I couldn't quite believe what I was looking at.
I know it seems strange to go on about something that's specifically made for the water, it's just that you don't ever expect to see one diving – working or not.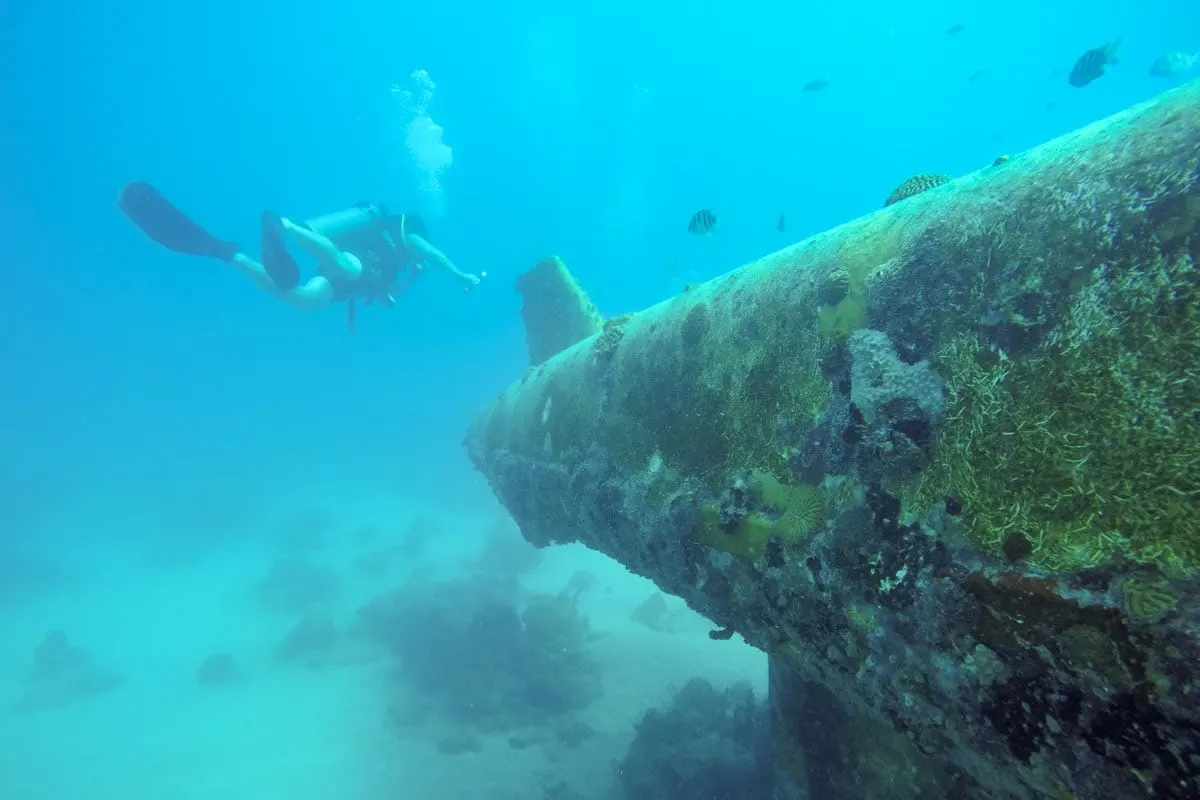 Apparently, the owner of the submarine, a rich tycoon with property on Barbados, always wanted a submarine but didn't think through how much it would cost to keep.
When costs spiralled out of control, he found it impossible to sell. Wanting to be rid of it, he dumped the submarine off the west coast of Barbados without much thought.
In the process he created one of the quirkiest dive sites in the world – there aren't many sights like this one; I can assure you.
Diving the SS Stavronikita
After the highs of my morning's dive, I didn't think things could be much better – that's until I saw the SS Stavronikita.
The SS Stavronikita is a 365ft Greek freighter that caught fire in 1976. After being towed to port where she sat for a couple of years, she was eventually sold to the government who wanted to create an artificial reef.
Today, the SS Stavronikita is considered the ultimate dive site in Barbados. They don't come better than this. Amazing foresight by the government there!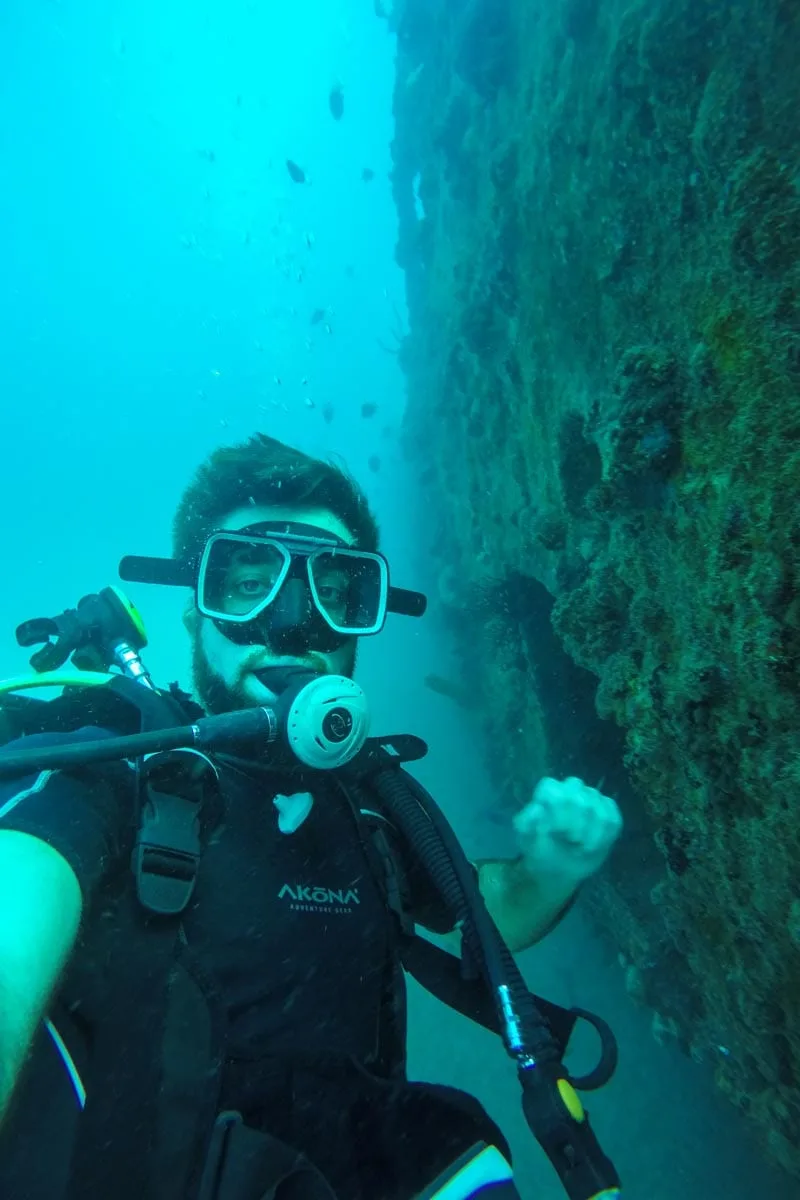 One of the things that makes the SS Stavronikita so special is the way she lies. It is tilted on its long axis so that the stern is at 100ft and the bow at 70ft deep. That angle and depth makes it perfect for all types of divers, beginners all the way through to wreck divers.
As the ship was sunk 40 years ago (old for an artificial reef), it is teeming with life with lots of colourful coral and lobsters tucked away in little nooks and crannies. If you're lucky you'll spot the occasional hawksbill or green sea turtle, and there are always barracuda swimming around here too.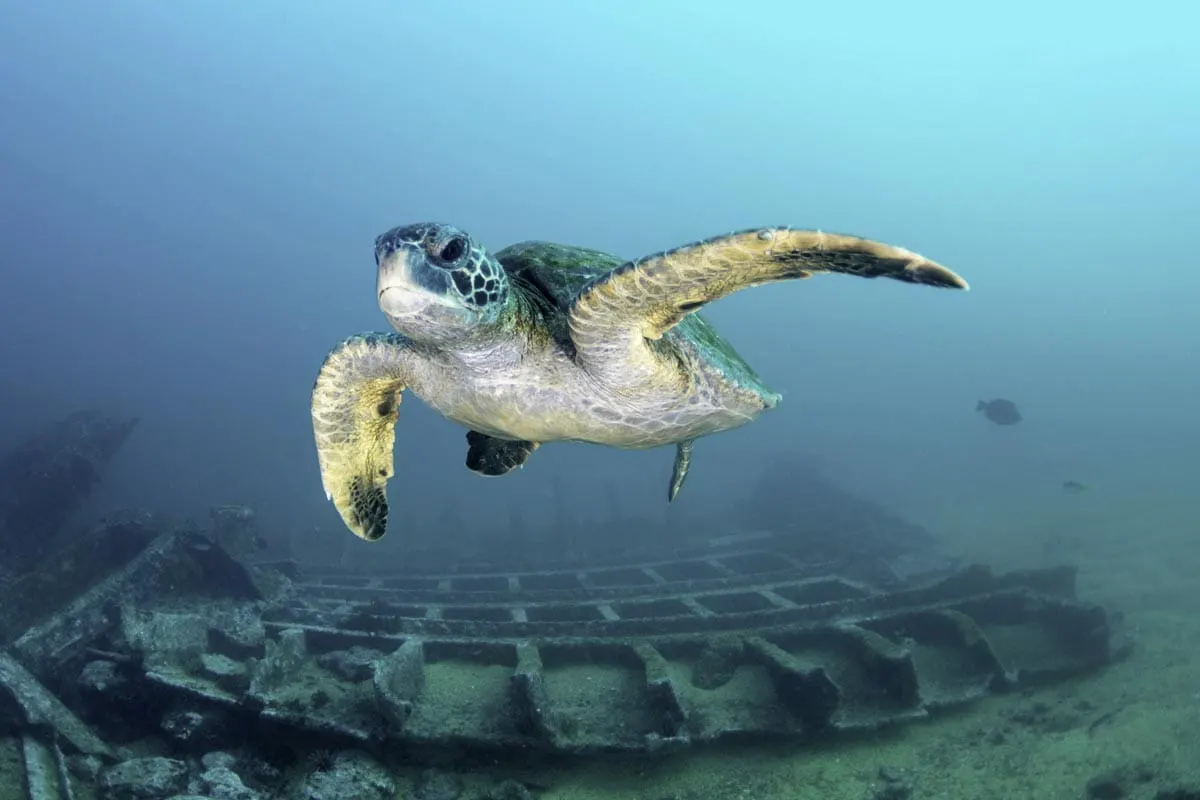 There's something so surreal swimming through a giant carcass like the SS Stavronikita. Even though the corridors no longer have people walking them, it's not hard to imagine what this beast would've once been like floating on the water instead of under it.
That's the beauty of diving though, seeing sites that are otherwise impossible and untouchable.
The SS Stavronikita may have lived up to the hype at Barbados's best dive site, but for me the yellow submarine was much more magical.
Saying that, I still have no idea what the Beatles were going on about in their song…
Do any of these dive sites in Barbados tickle your fancy? Out of the three, which one would you most like to dive? Let me know in the comments below!
Like this blog post? Then make sure you Pin it!