Are you looking for an amazing Barbados itinerary? From the best beaches to island safaris to drinking rum, this is how to spend one week in Barbados!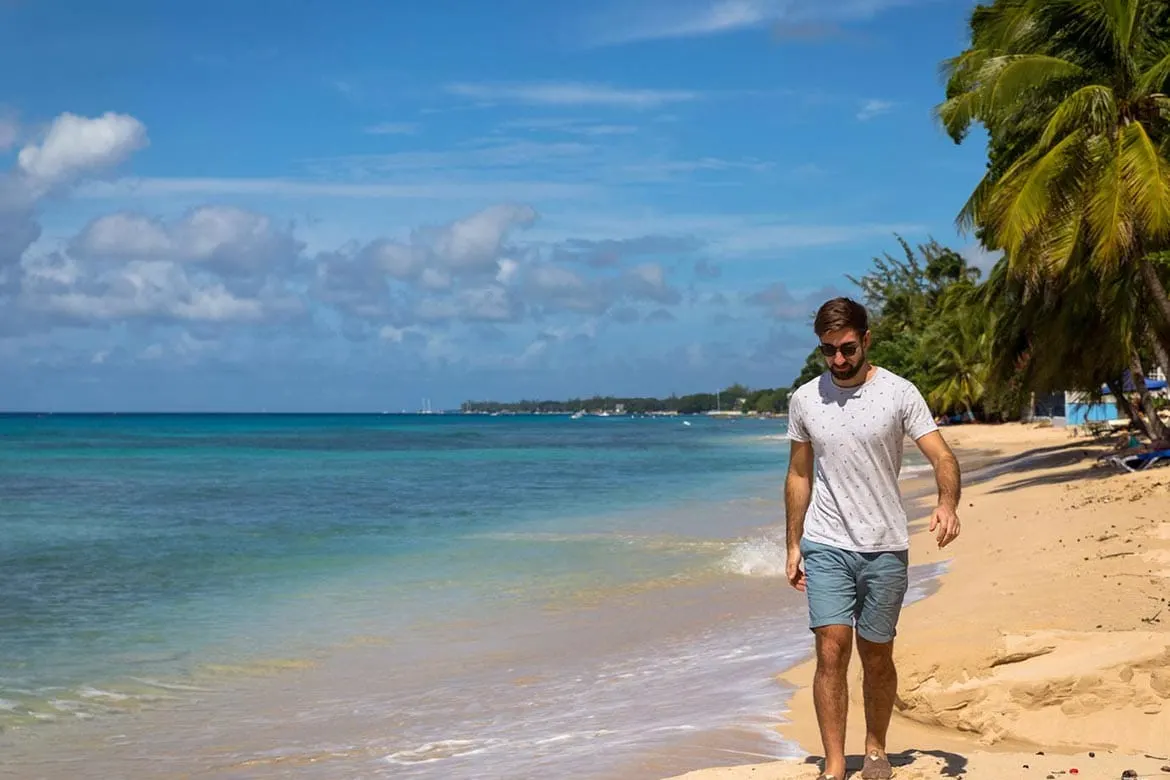 If you're looking at what to do in Barbados then you've come to the right place! My Barbados itinerary is packed full of all the best things to do on the island with a day by day breakdown, so make sure you keep on reading!
There are a few places around the world synonymous with beautiful beaches, crystal clear waters a thousand shades of blue, glorious sunshine all year long and a level of luxury rarely seen anywhere else. Yep, Barbados is a place that really has it all.
With hotels like Sandy Lane, without a doubt one of the most prestigious in the world, to fine dining at The Cliff restaurant, it's easy to think Barbados is inaccessible to us mere mortals.
Yet after spending one week in Barbados there's a lot more to this paradise island than meets the eye. It's one of those places that you'll never get bored in. Unless you want to be bored on a beautiful beach. Then it has that too.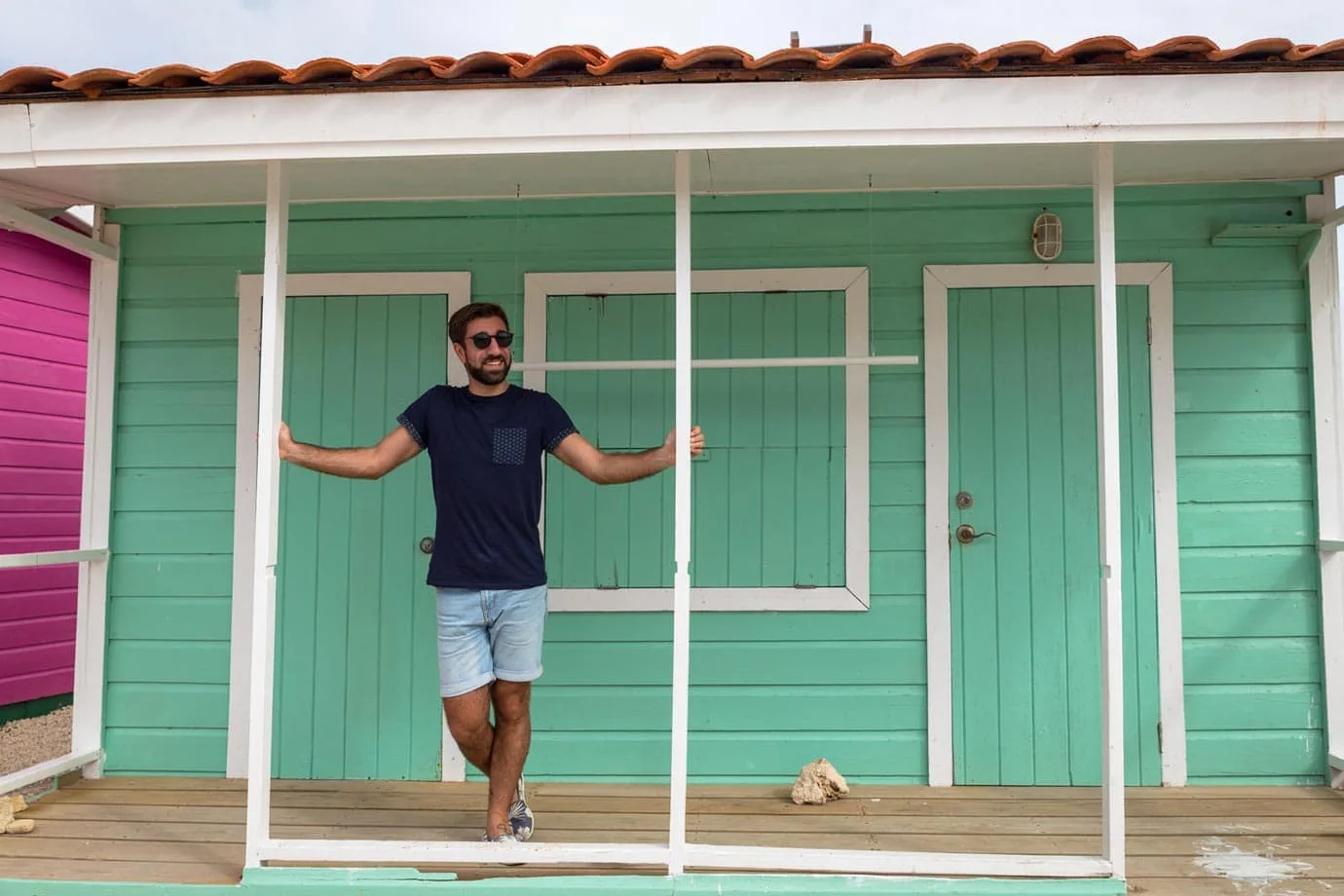 I'm not someone who likes sitting in a hotel knocking back the cocktails for a week. Instead, I really wanted to experience as much of Barbados as possible.
I really wanted to immerse all my senses to get under the skin of the island and to see what this country is really like. I didn't just want to see the country but I wanted to feel it too, to taste it and to hear it.
So, with that in mind, if you're looking for that full body experience of this jewel in the Caribbean, here is a one week Barbados itinerary. Just get ready for one of the best weeks of your life!
When is the best time to visit Barbados?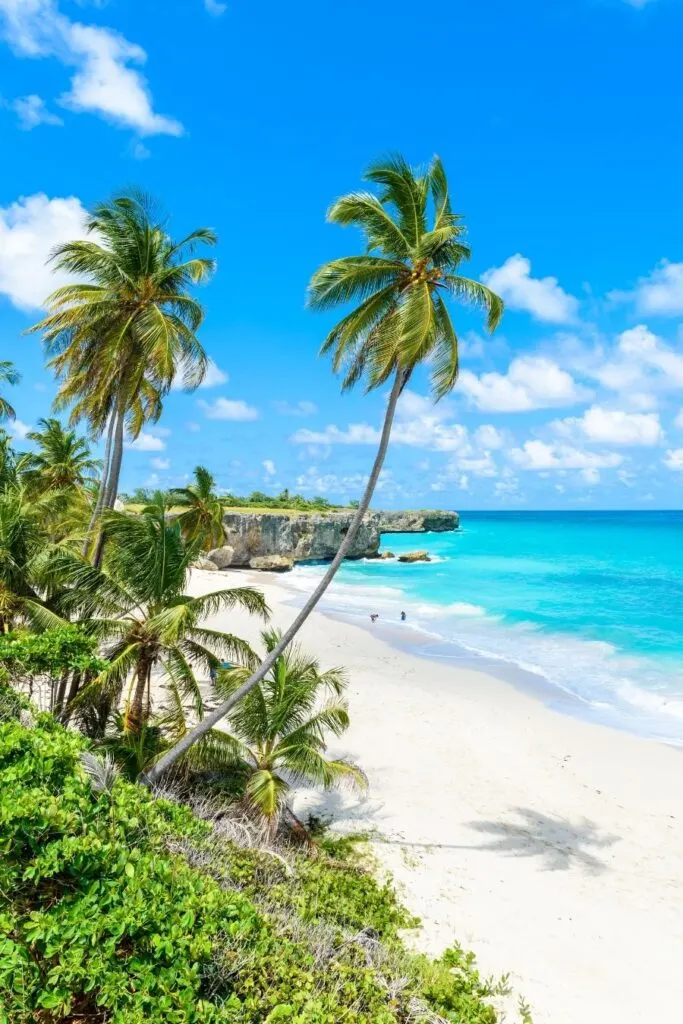 This is always a good place to start when planning your Barbados vacation.
The best time to visit Barbados is between mid-December and mid-April, during dry season. This is when you'll get the best temperatures of around 30 degrees every day.
The good news is you can visit Barbados at any time of the year. Even if it rains, it clears quickly and the sun is soon out again. As an example of this, I visited in September and it didn't rain once, so there really isn't a bad time to visit!
Tours in Barbados
---
7 Days in Barbados Itinerary
Day One
Morning: Take a long walk on one of the many beautiful beaches
To start your perfect one week in Barbados, the first thing you're going to want to do is head straight to the beach and see the colour of the sea.
Honestly, I don't think I've seen so many different shades of blue than in Barbados. The beaches are famous for a reason so get yourself down to Mullins Beach, grab yourself a sun lounger and feel yourself start to unwind.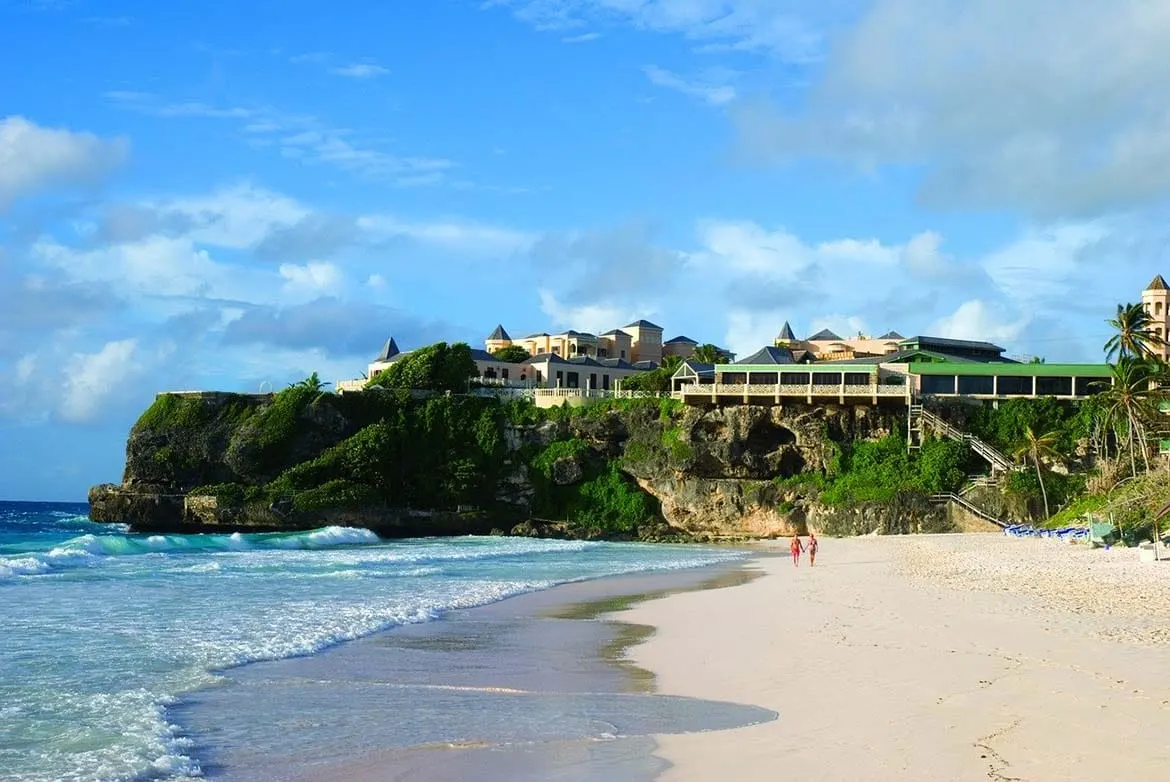 Afternoon: Explore Harrison's Cave and learn all about the history of the island
Right in the heart of the country, Harrison's Cave is where it all began in Barbados.
Located in the central uplands of the island, this crystallized, limestone cave is characterized by flowing streams, deep pools of crystal clear water and towering columns of stalagmites and stalactites.
At Harrison's Cave you can learn all about how Barbados was formed as an island, and wandering around these caves really makes you feel like you're an explorer for the day.
This is one of my favourite places to visit in Barbados so I really hope you enjoy it!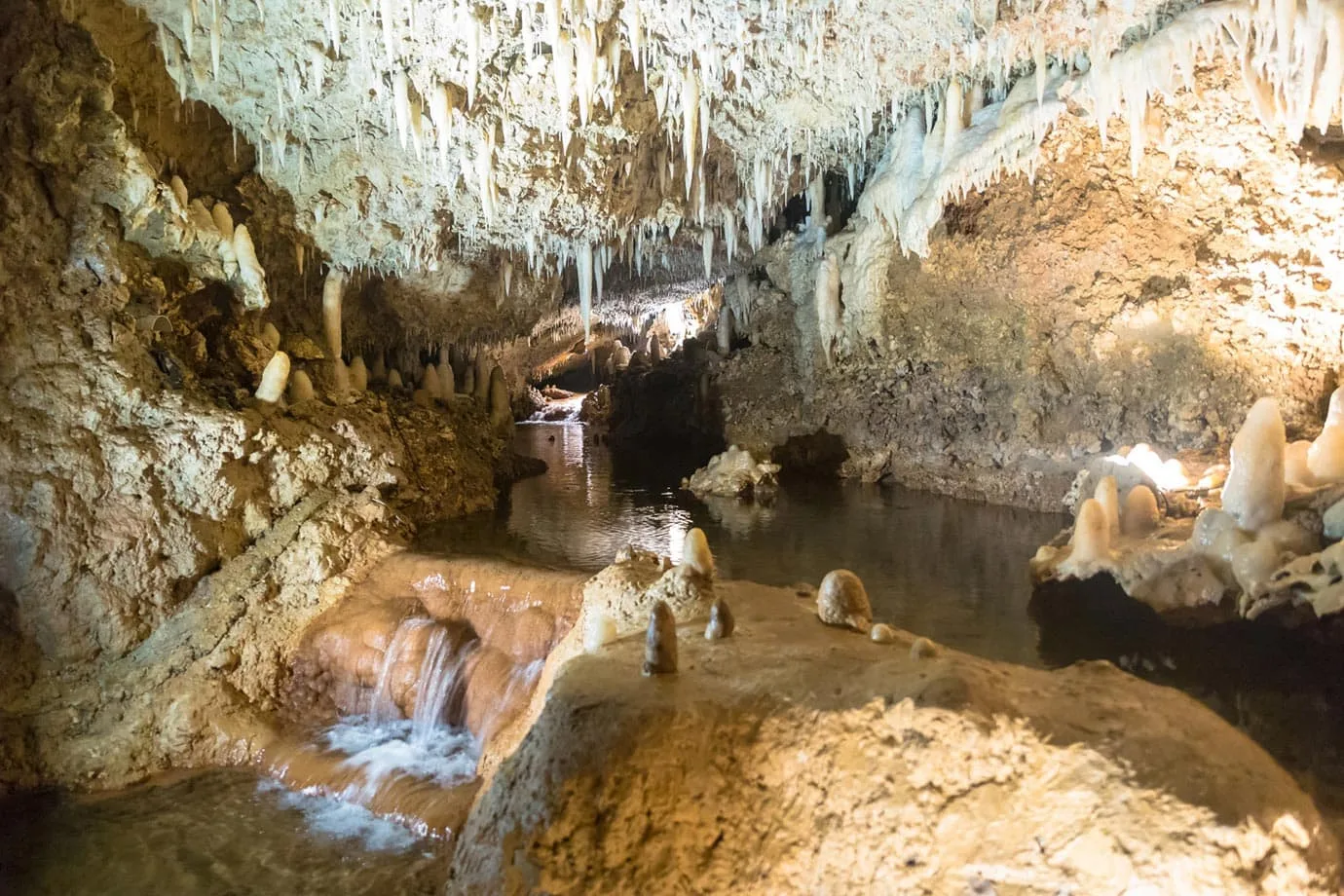 Evening: Head to the Salt Cafe then wander around Bridgetown
If you're looking for one of the best restaurants in Barbados, then I'd really recommend the Salt Cafe in Bridgetown. This is an amazing spot where they do good honest cooking with that Caribbean flare.
The menu is quite small, but everything packs a punch and is delicious. You can expect things like tuna poke bowls, spicy chicken wings and coconut shrimp. Their fried fish is brilliant too which you can't go wrong with.
The rum punch and piña coladas get a special shout out here too. Also, it's great walking around the colourful capital of Bridgetown to get a feel for what this place is like. In one word – vibrant!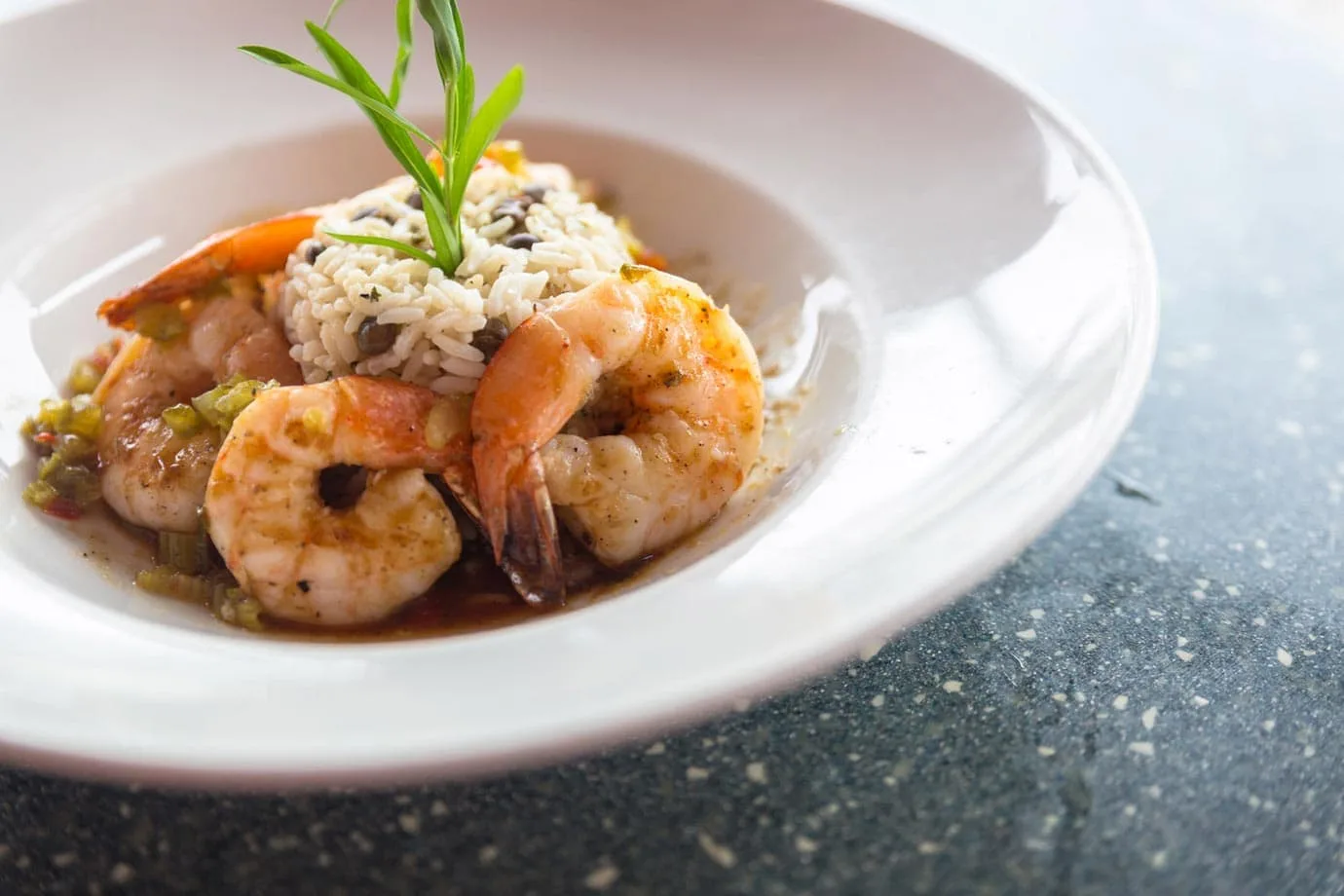 Day Two
Morning: Jump in an island safari and drive around the island
Whenever I get to a new country I always like exploring it as much of it as possible to orientate myself so I know where I'm going. The perfect way to do this is with Dwayne from Island Safari.
This is an safari tour all around Barbados where you'll learn all about the history of the island and where some of the best spots are too. Dwayne, one of the tour guides, is the most enthusiastic person ever and he knows so much about his country. Also, as you'll quickly find with all tours in Barbados, there's an abundance of rum punch.
I can't recommend this island safari tour enough and it was one of my favourite activities while in Barbados!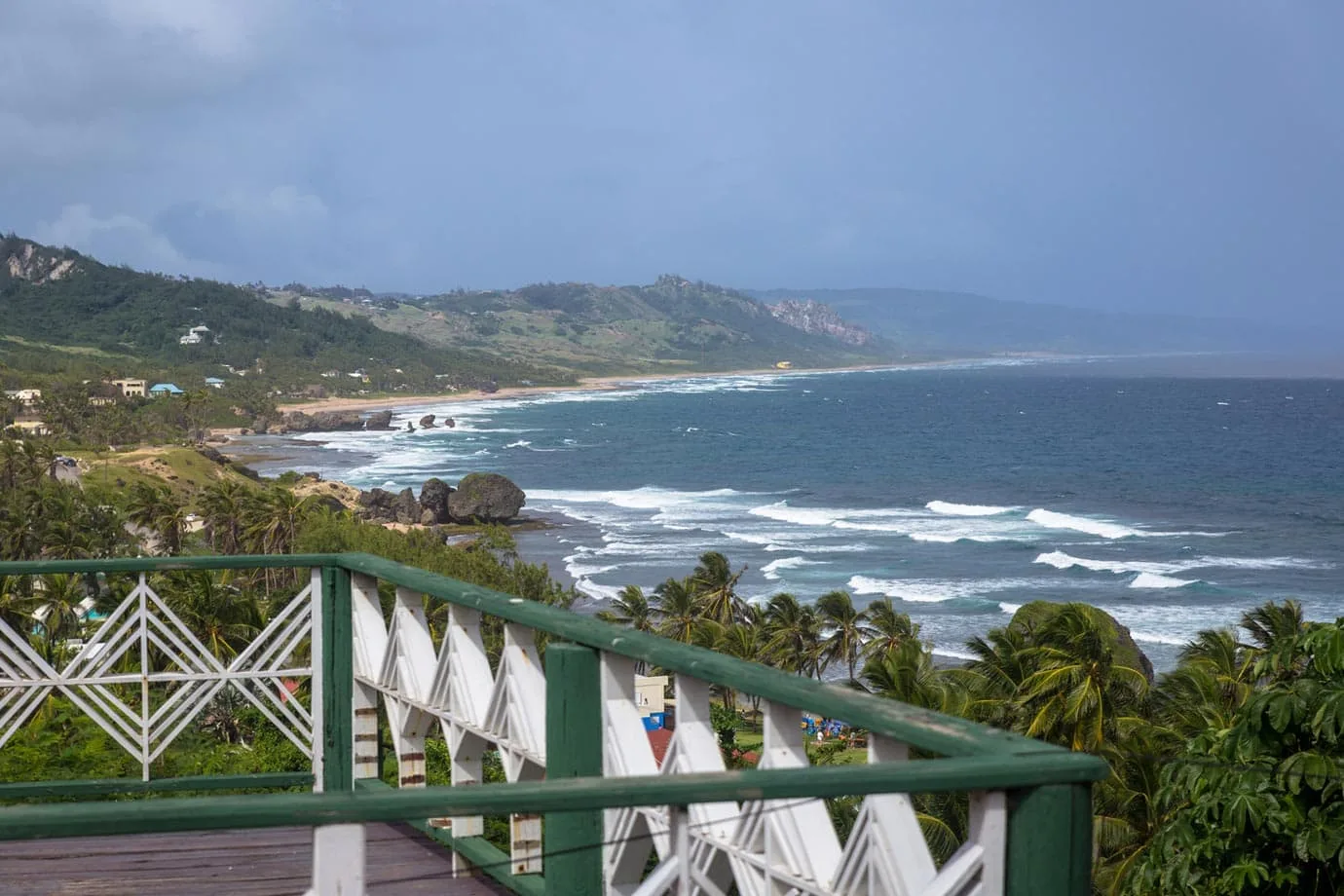 Afternoon: Step back in time at St. Nicholas Abbey
Continuing with the beautiful views, in the afternoon head up to St Nicholas Abbey in the north of the island. This is another one of the top places to visit in Barbados.
Dating back to 1658, this is one of the oldest properties on the island; it's also one of the most beautiful too. Here you can have a sandwich and a rum punch on a quaint veranda on the edge of a forest – it really is like stepping back in time and a wonderful place to spend an afternoon.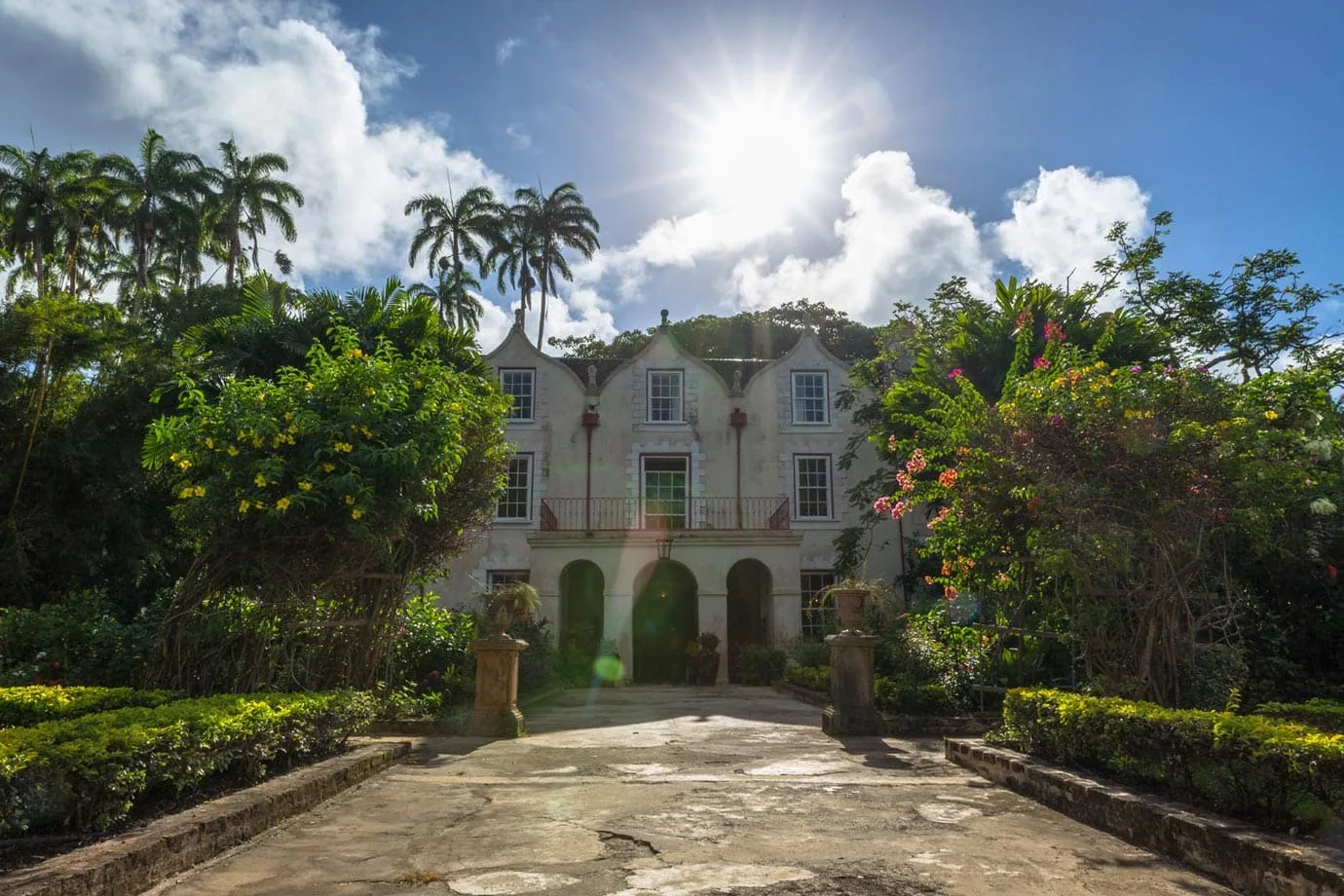 Evening: Eat at Juma's in Alleynes Bay
Juma's is the pick of the bunch when it comes to restaurants in Alleynes Bay. Overlooking the sea, Juma's is a cross between hearty classics like bbq ribs and chicken wings and amazing seafood with fresh fish every evening. Also, the wine selection here is top notch without being too expensive.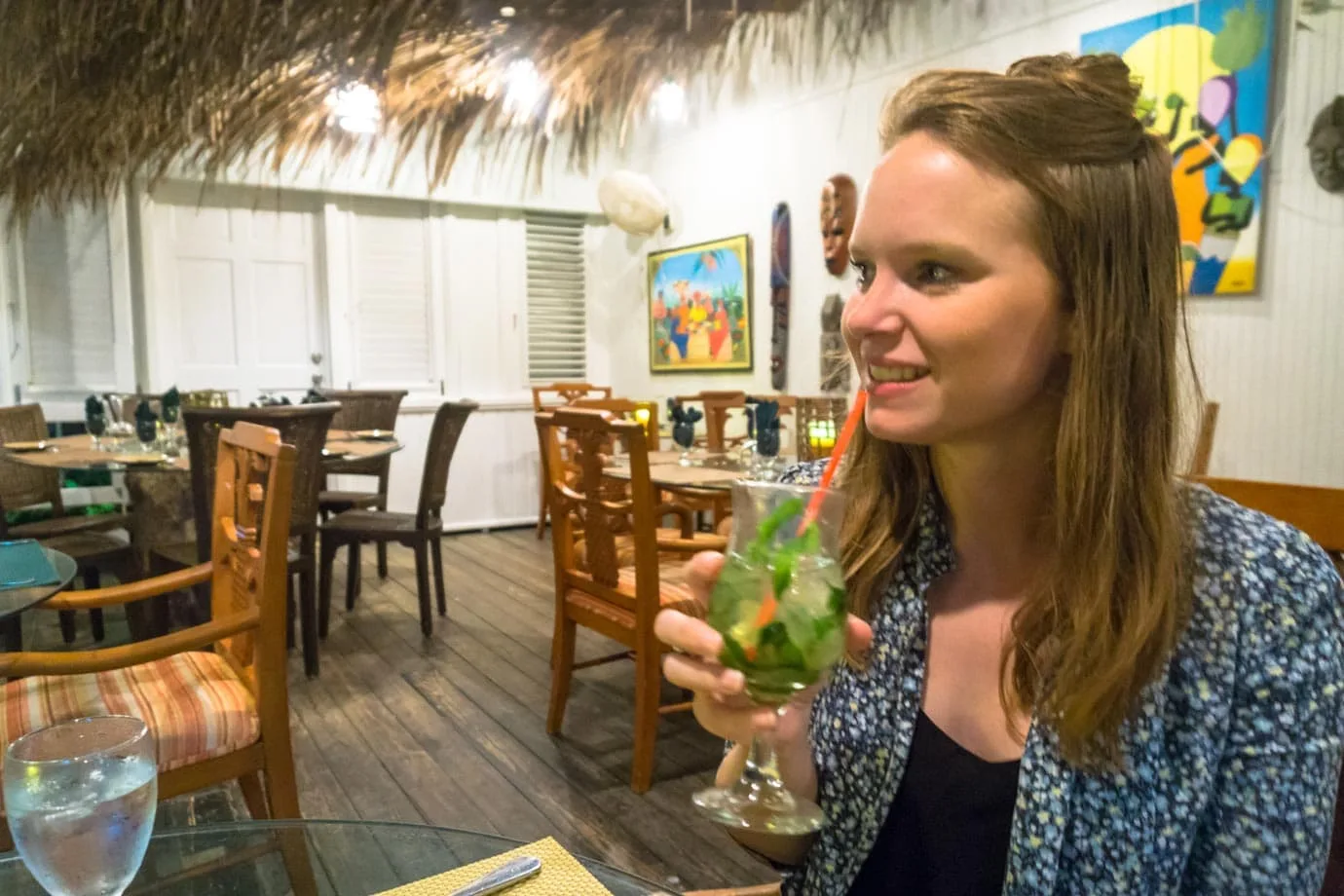 Day Three
Morning: Go diving with a sunken yellow submarine
Barbados is renowned all around the world for it's diving, so if you're up for an underwater adventure then go diving with Reefers and Wreckers. There are no fewer than 17 wrecks all around the island, and even though I only managed to see three of them, one was the best I've ever seen – a sunken yellow submarine. How many places can you see that!?
If you're not into your diving then there's also some world-class snorkelling in Barbados too. Down at Carlisle Bay in the south of the island you can snorkel with turtles, and there are a number of wrecks there too. Either way, an underwater adventure is a must while you're in Barbados.
If you're into your diving, you can check out some of the best dive sites in Barbados here.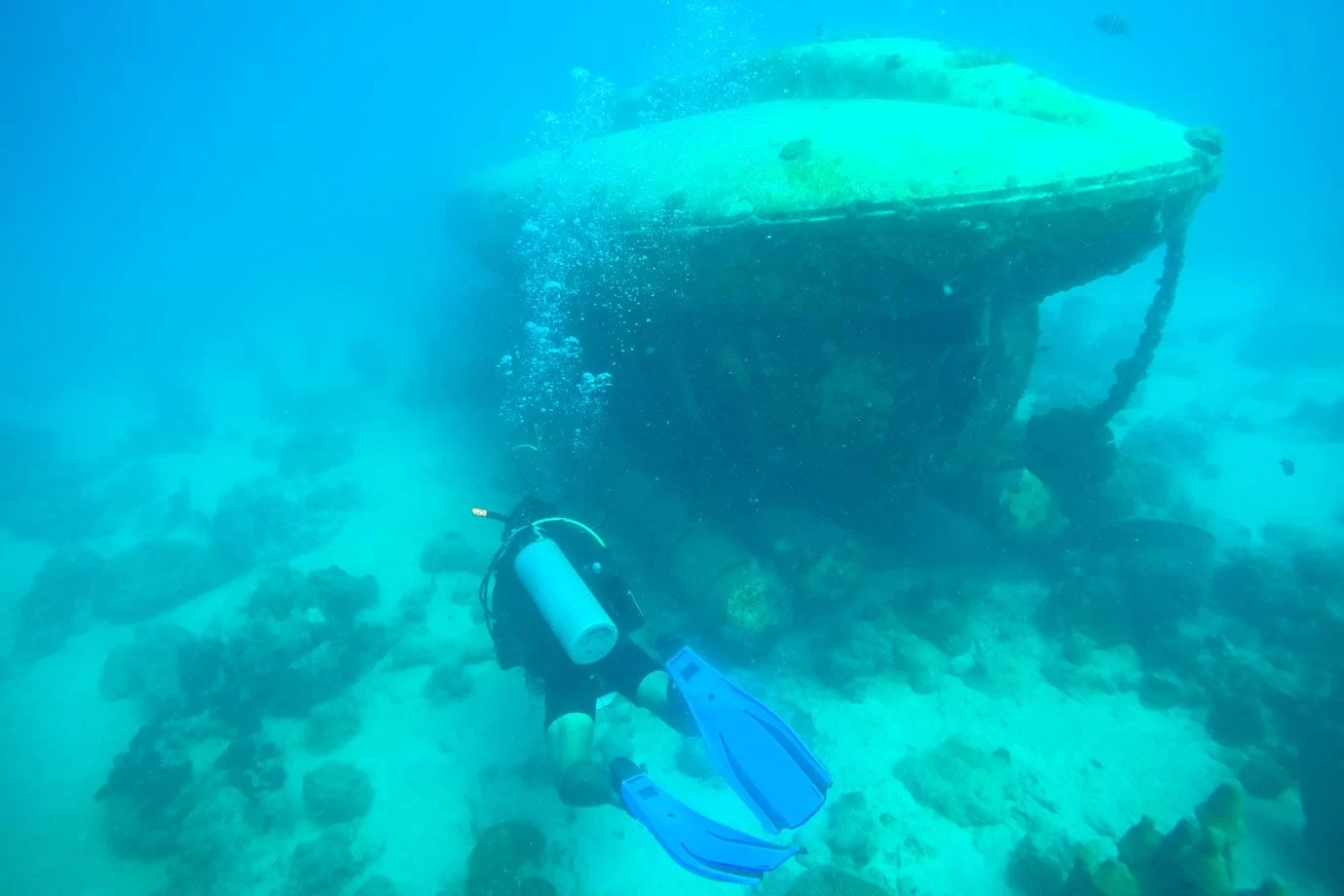 Afternoon: Find a beach bar and relax for the afternoon
If you've been diving or snorkelling you're going to be feeling pretty tired, so it's best to find yourself a little beach shack for the afternoon and polish off a few rum punches.
Mullins Beach Bar is one of the most popular on the west coast, and The Cliff is one of the most prestigious. Down south, Surfer's Bay Beach Bar is a fantastic choice.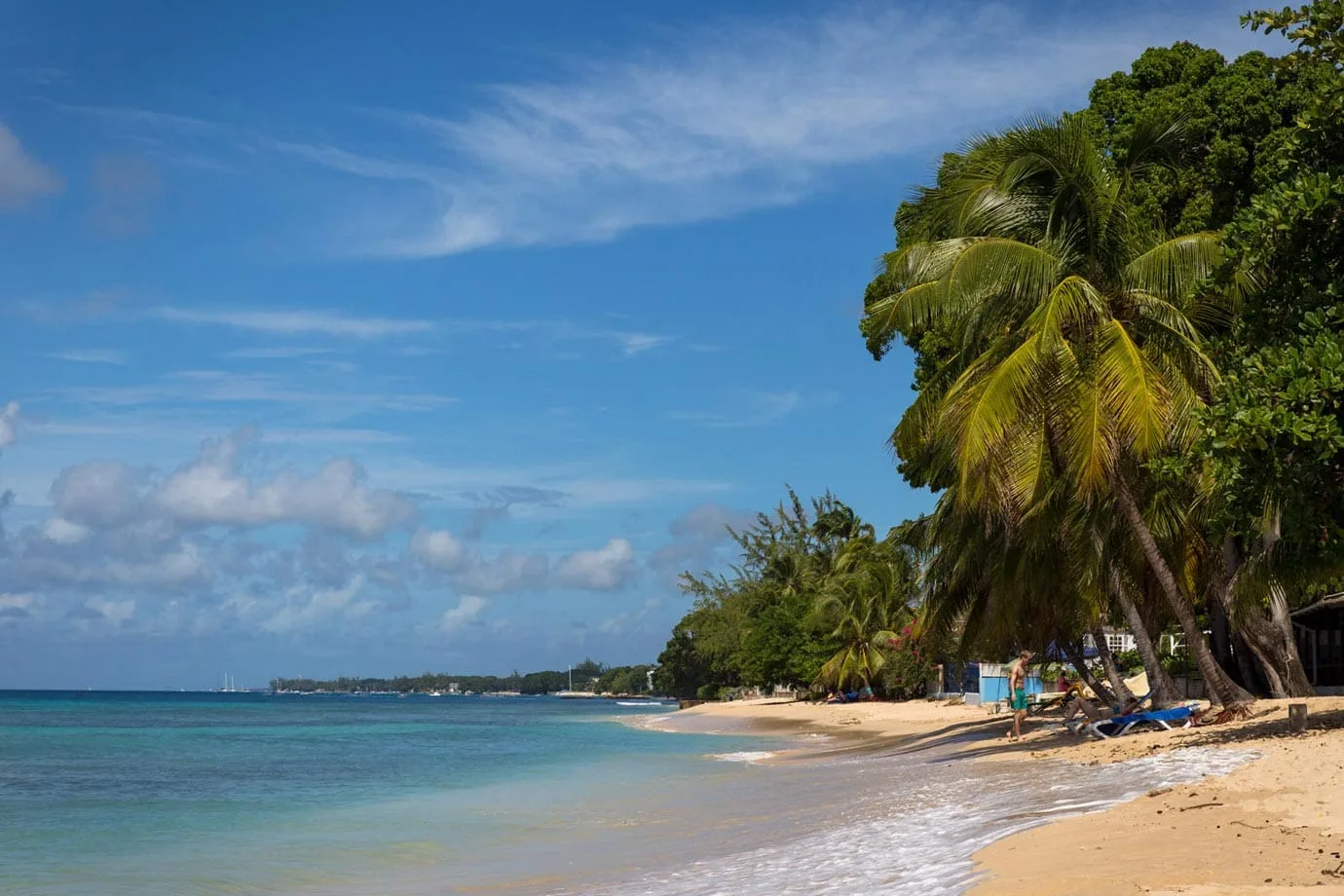 Evening: Eat at Fish Pot on the north west coast
Without a doubt one of the best restaurants on the island is Fish Pot. Located up on the north west coast, this is a really cute restaurant right on the water that specialises in fish and seafood (hence the name).
One of their signature dishes is the tuna, and if you've got time then grab a drink on the veranda afterwards and take it the sounds of the ocean.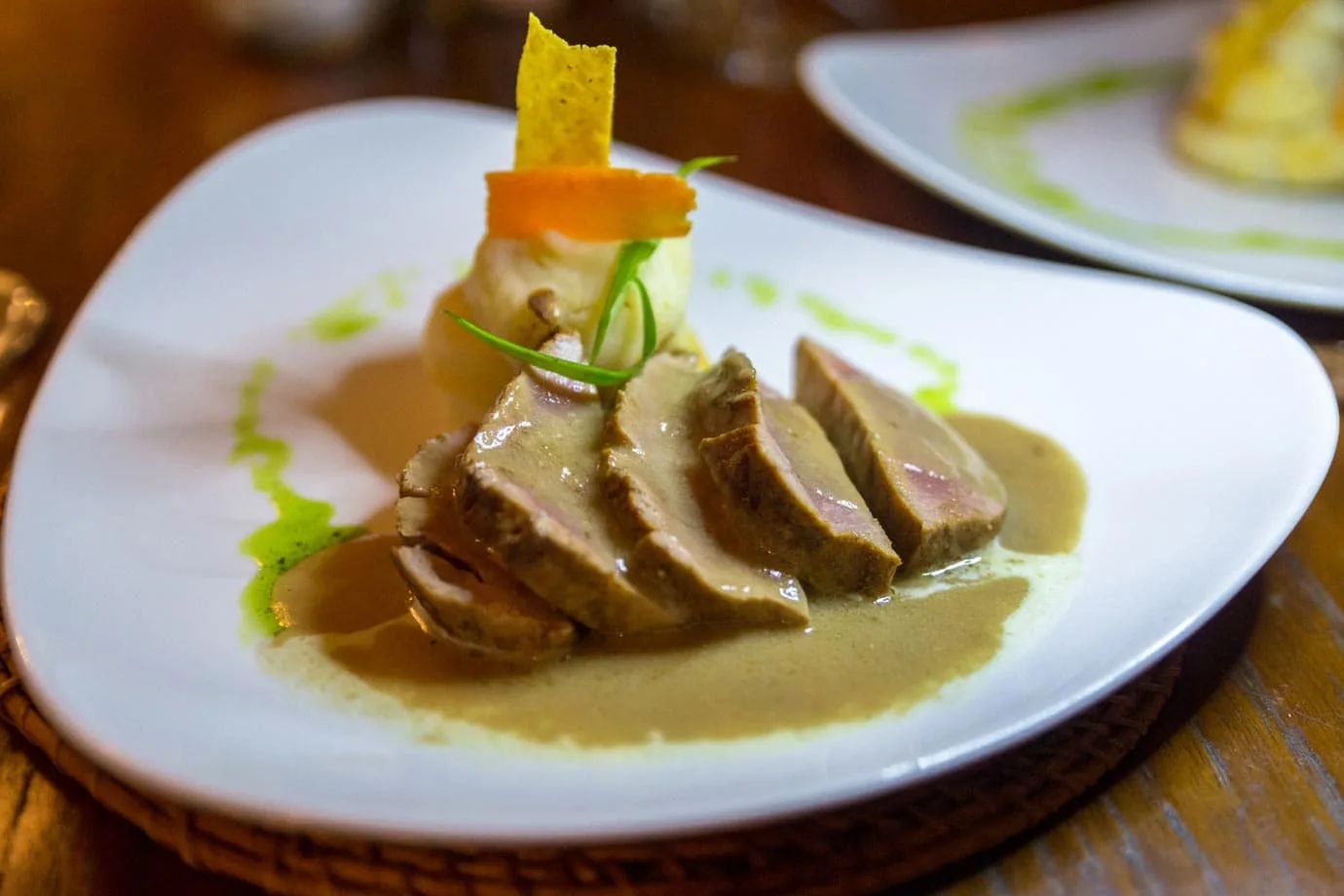 Day Four
Morning: Start the day standup paddle boarding
Most hotels have their own standup paddleboards, so take one out for a spin in the morning before the sun gets too hot. I stayed at Port Ferdinand and they had free water taxis to St Peter's Bay on the west coast.
There you could use the paddleboards and cruise along the coast searching for wrecks and turtles. Honestly, it is such a relaxing way to start the day. Oh, and you get to work on your tan too! Win win! For me, this is one of the most relaxed things to do in Barbados.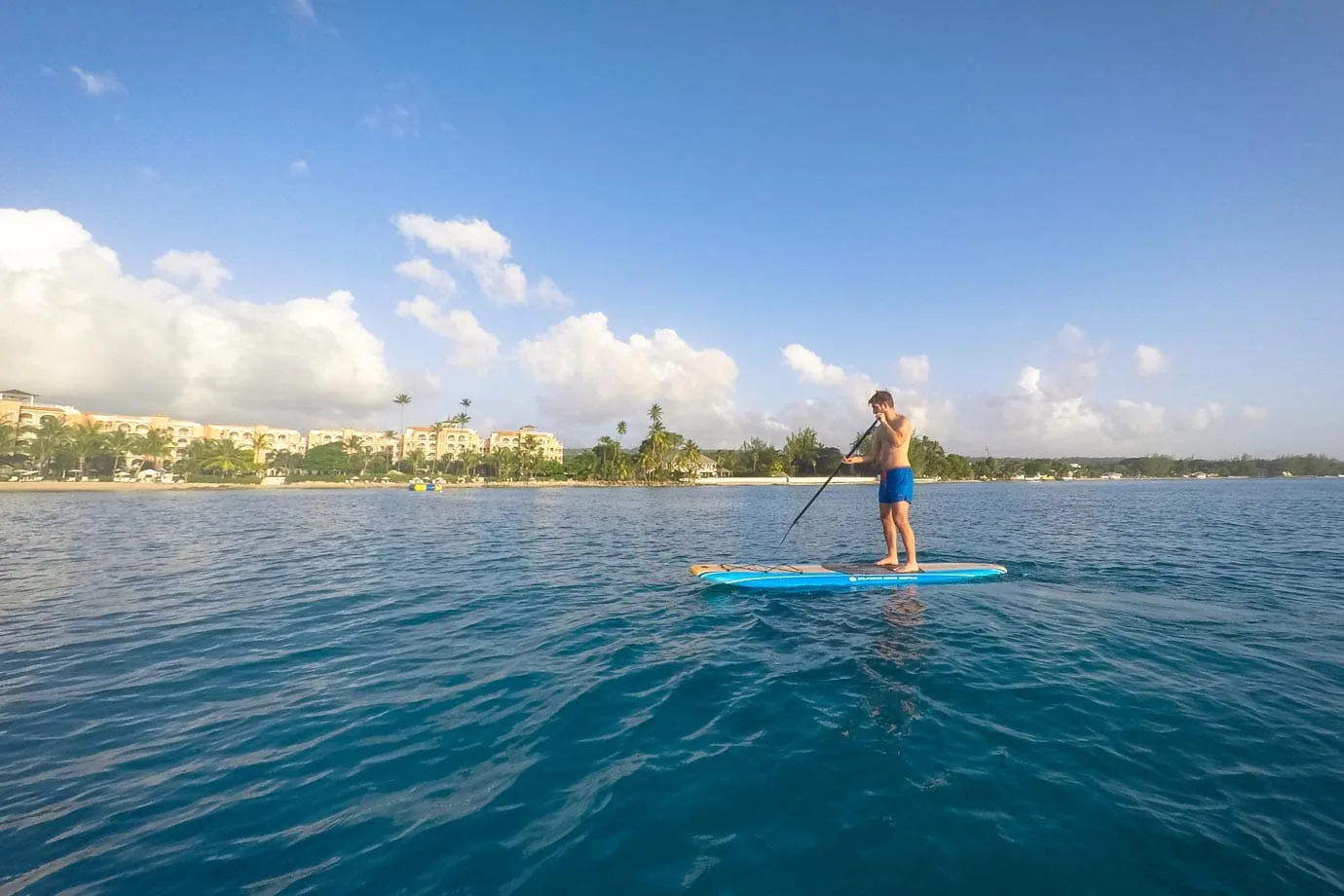 Afternoon: Hear the waves crashing at the Animal Flower Cave
At the very north tip of Barbados you'll find Animal Flower Cave. This place gets its name from the tiny Christmas tree worms (they look like Christmas trees) that live in the cave, but it's more popular for the incredibly dramatic scenery where there's a window to the rough seas beyond.
This is wild Barbados and you really can hear the waves crash on the rocks right below you. Also, just above the cave mouth there's a restaurant with some of the best views around – the Animal Flower Cave is well worth visiting for this restaurant alone!
Because this place is very unique and unlike anywhere else on the island, I really recommend adding it to your Barbados itinerary.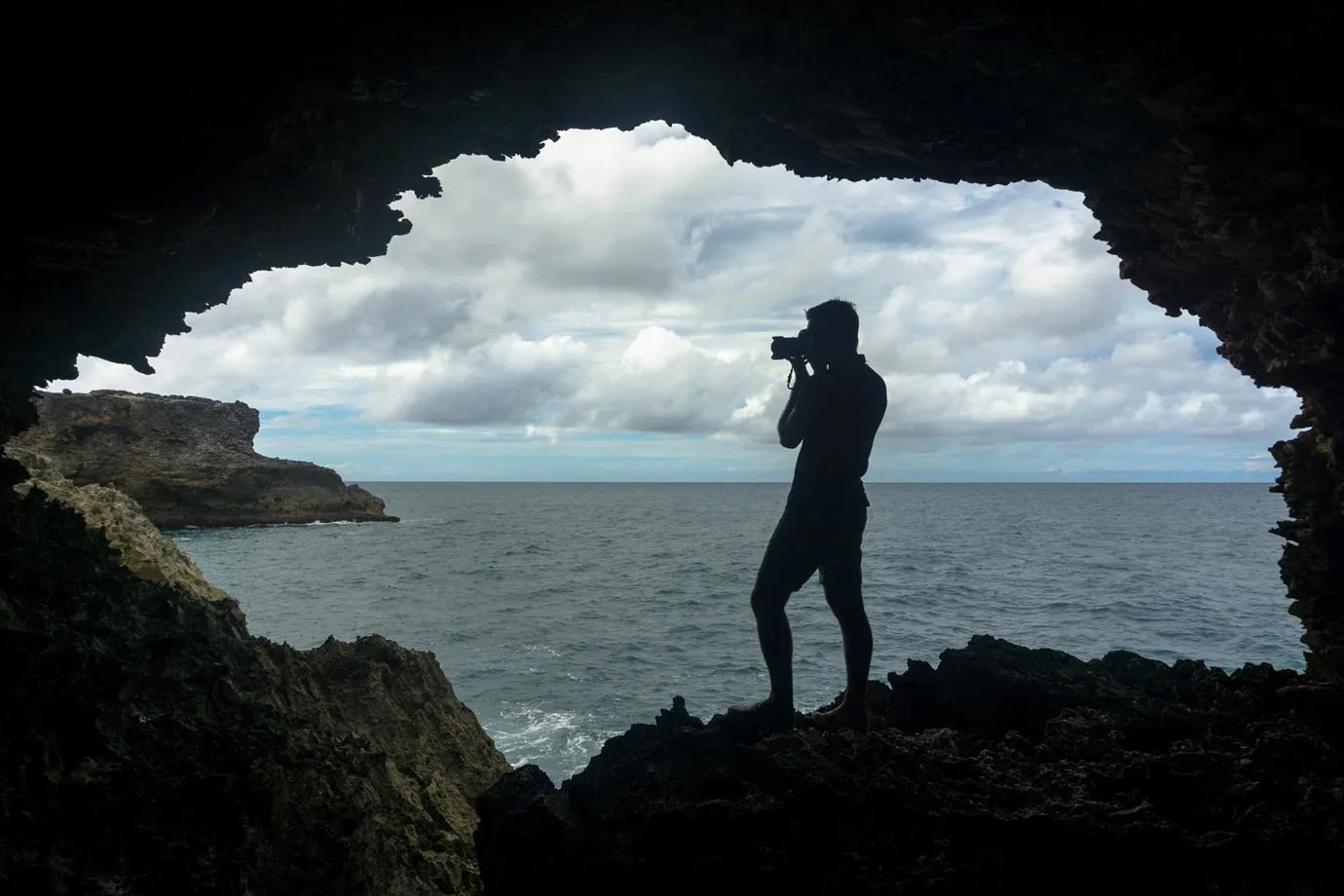 Evening: Try affordable luxury at St Peter's Bay
Forget Sandy Lane where you pay $2,000 a night just to stay there; head to St Peter's Bay instead. Again on the west coast, St Peter's Bay is affordable luxury. The restaurant is set in gorgeous gardens right on the beach and the food is top class too. The seared, herb-crusted tuna was one of the best meals I had in Barbados and that's really saying something!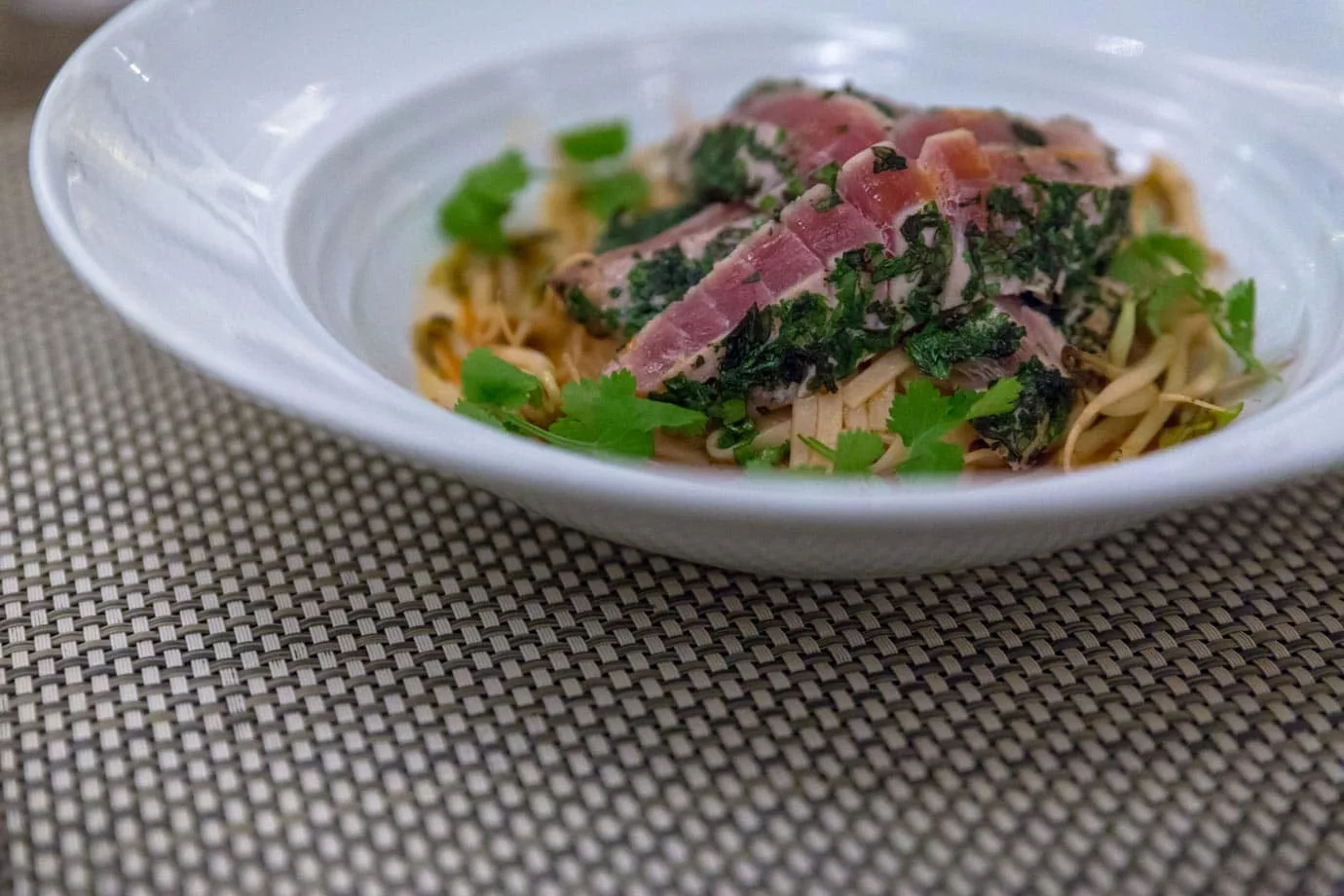 Day Five
Morning: Get lost in Hunte's Gardens and feel like you're in a Dickens novel
Mr Hunte is a genius, because either knowingly or unknowingly, he has created a real-life time machine. Stepping into Hunte's Gardens is like stepping back in time, and here you can walk around an old 17th century style garden with lots of little hideaways where you can pause and watch the world go by.
At the top of the gardens in the house where Mr Hunte lives and he's an antique himself. Just ask him to join you for a glass of rum (he has his own rum of course) and listen to his stories from a bygone era. It's like stepping straight into a Dickens novel! This is a place that should be on every Barbados travel guide.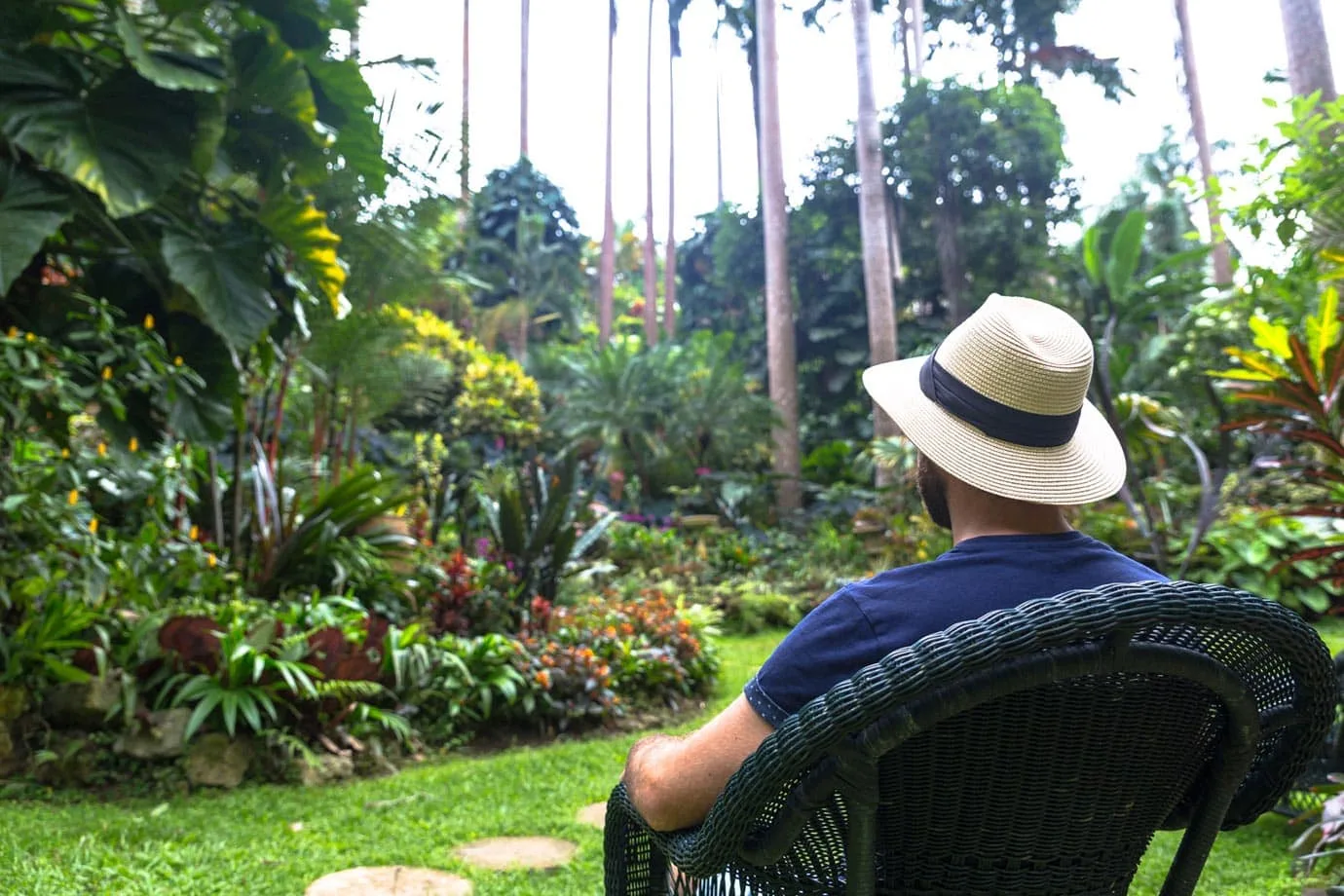 Afternoon: Learn all about liquid gold on the Mount Gay Rum Tour
You can't come to Barbados without trying a few different types of rum, but by far the most famous is Mount Gay. At the Mount Gay Distillery you can learn all about how they make this liquid gold.
As soon as you walk through the door they hand you a rum punch (as they do everywhere here) and then they take you through their range of rums. Be warned: you will have a very good time here!
You can check out and book your tickets for the Mount Gay tour here. This is where you'll learn all about how they make rum here while trying a fair few different rums too.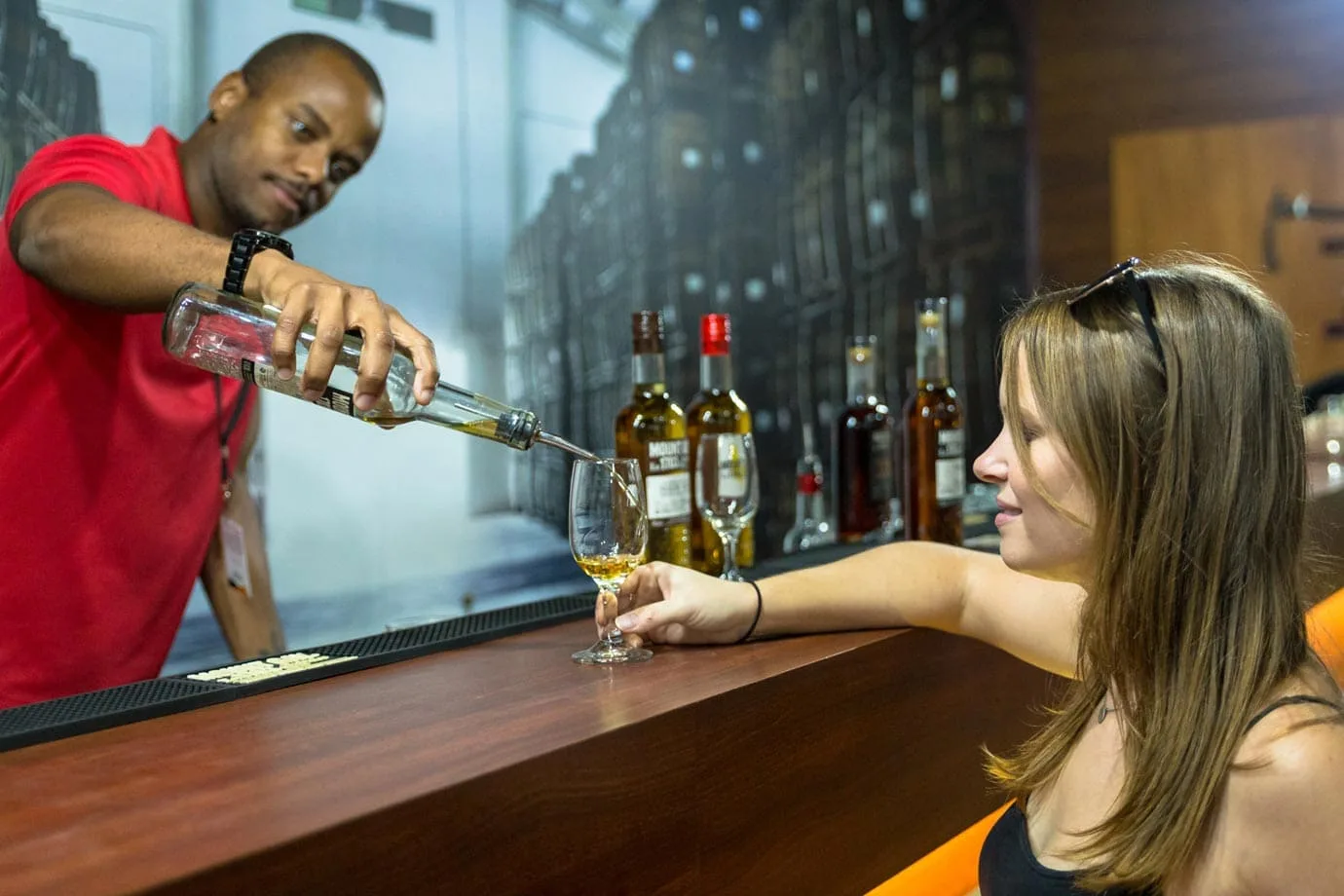 Evening: Immerse your senses at Oistins Fish Fry
If you've only got 1 week in Barbados then I really recommend stopping by the Ostins Fish Fry.
Every Friday the place comes alive with everyone on the island heading here for Ostins Fish Fry, a huge grill party right by the beach. With extremely cheap fish and dangerously strong rum punch, Oistins is a hit with locals and tourists alike, and it was an amazing experience immersing myself in the festival atmosphere with live music and dancers.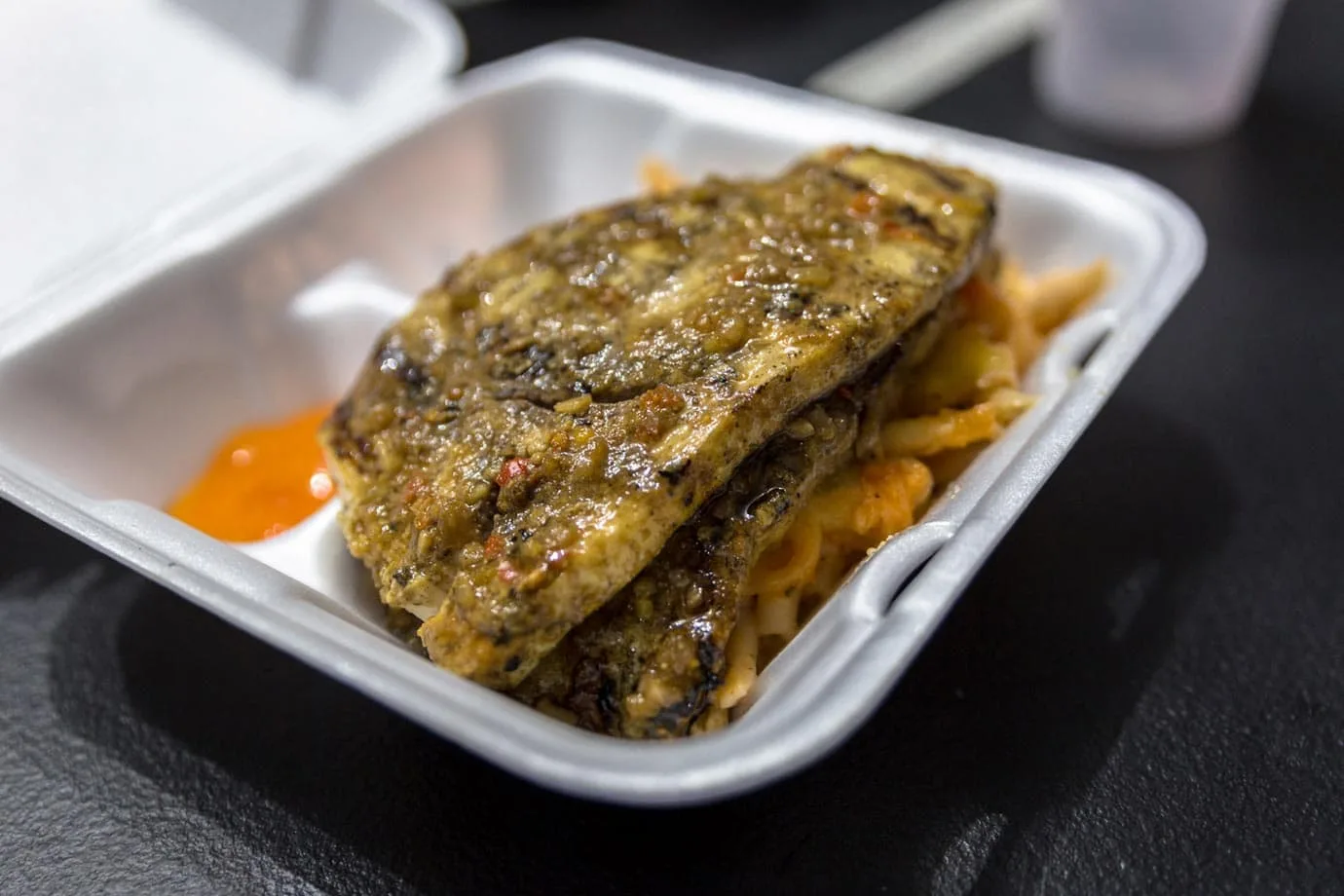 Day Six
Morning: Smell fresh chocolate being produced at Agapey's
Even though Barbados isn't known for producing chocolate, at Agapey they're breaking that mold by creating some of the finest chocolate in the whole Caribbean.
You can pop in and buy a few bars, or you can book a tour and learn all about how they go from bean to bar. It's kinda a given, but their best chocolates are the ones with a liquid rum centre (trust me on that one!) This is one of the best things to do in Bridgetown, Barbados.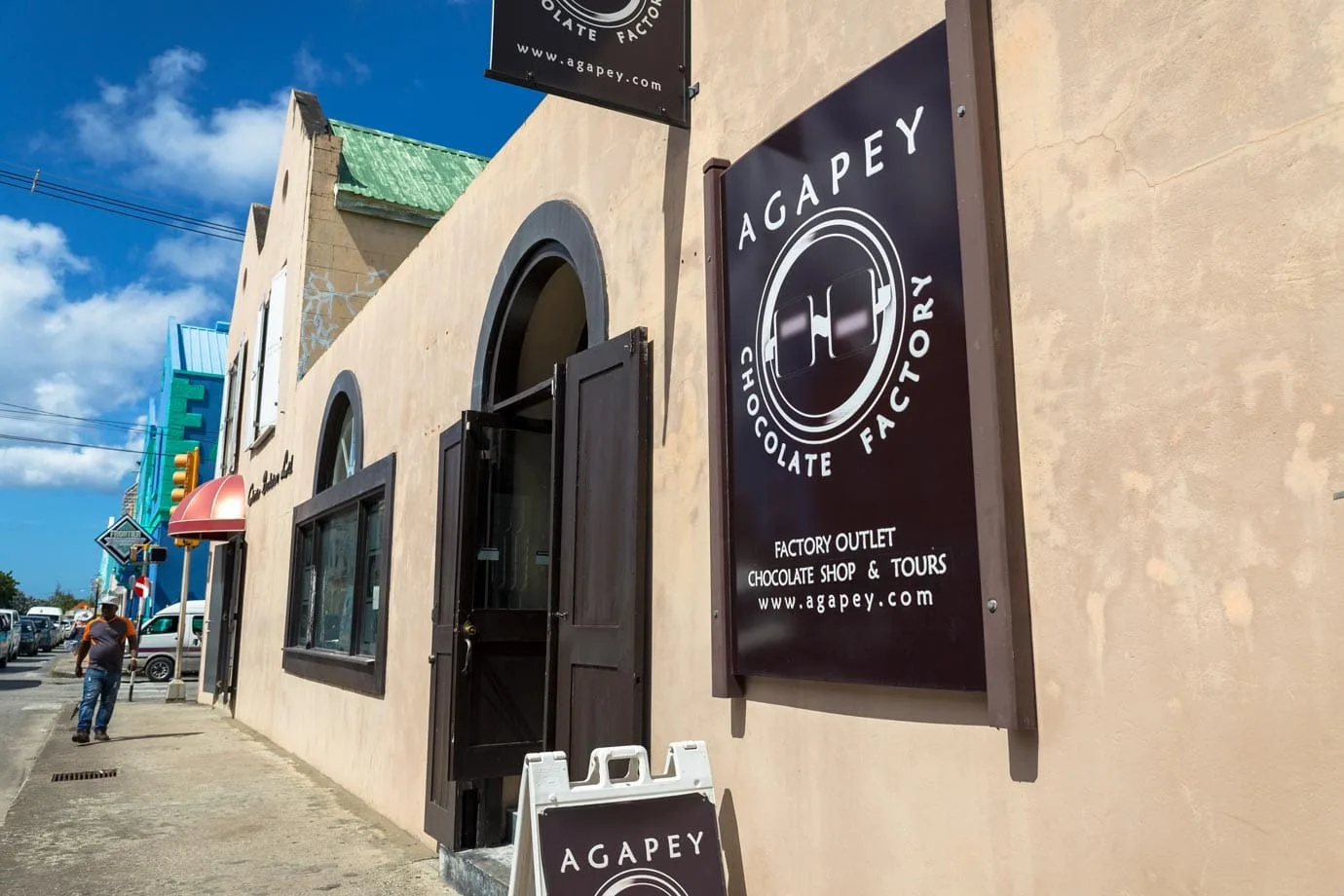 Afternoon: Live the life of luxury on board the Seaduced catamaran
Do you want to go on the boat party to end all boat parties? Then make sure you check out this incredible tour. They run luxury catamaran trips and while you're on board you'll be treated like you own it.
This is one of the best ways of seeing Barbados from a different perspective and it's a great way to meet some fellow sailors. While on board Seaduced we stopped off at a couple of places to snorkel just as the sun was setting before enjoying the free bar long into the night.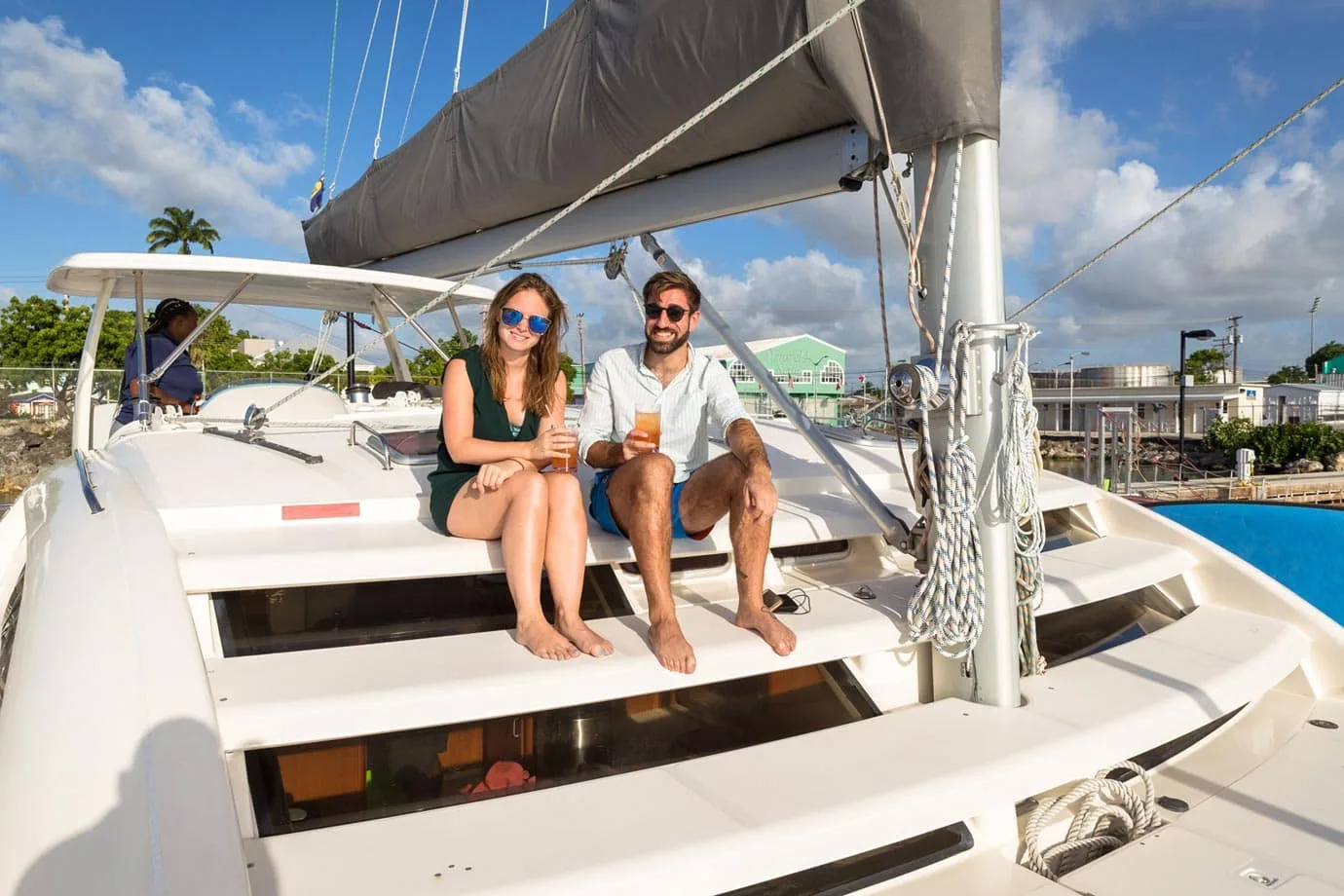 Evening: Watch the sunset with a gin and tonic in hand
With Seaduced the party goes long into the evening too. As the sun sets, grab yourself a G&T and really feel yourself start to unwind.
Not only did I enjoy the amazing free bar (the guys at Seaduced make a damn good cocktail too), but the food is surprisingly good too – better than some restaurants in fact! This really is an amazing way to end the day and was by far one of my highlights on my one week itinerary in Barbados.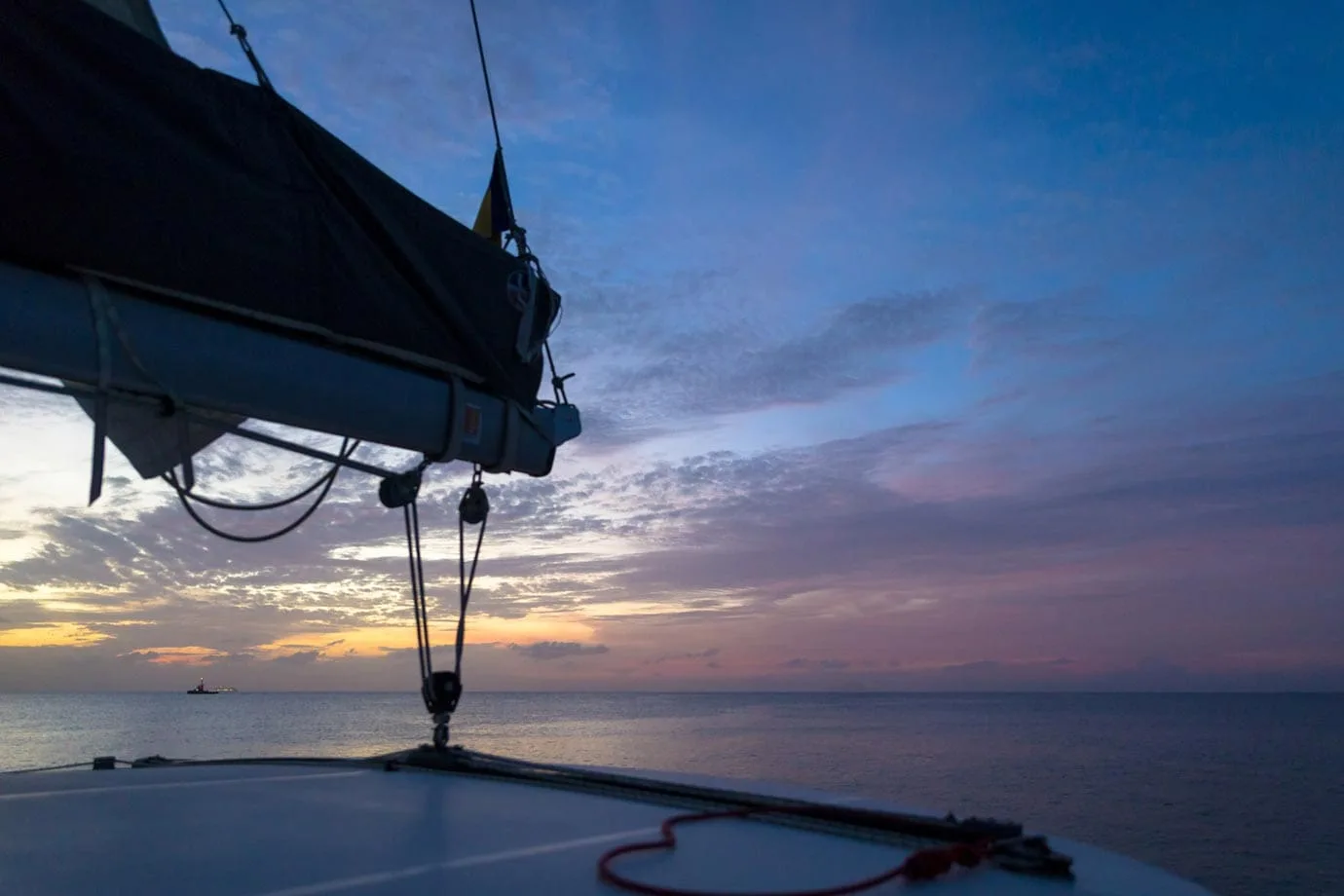 Day Seven
Morning: Have a breakfast like nowhere else in the world
If you're in Barbados over a weekend then make a reservation for the gospel breakfast at The Crane Hotel. The Crane is the oldest continually running hotel in the whole Caribbean and it is just simply stunning.
Every Sunday morning, from 10am till 11am, they have their gospel breakfast, a breakfast buffet with gospel singers serenading as you eat. It's very unique and an amazing way to start the day!
Afternoon: Relax and reflect on the perfect 7 days in Barbados
As I've already mentioned, The Crane is one of the most beautiful hotels in Barbados – the views from the balcony overlooking the beach are just to die for.
As you're already at the hotel, spend some time down on Crane beach soaking up the sun or by the five-tiered pools. Very luxurious without costing you an arm and a leg. In my eyes, this is such a wonderful place to end your stay in Barbados and to reflect on that perfect holiday in paradise.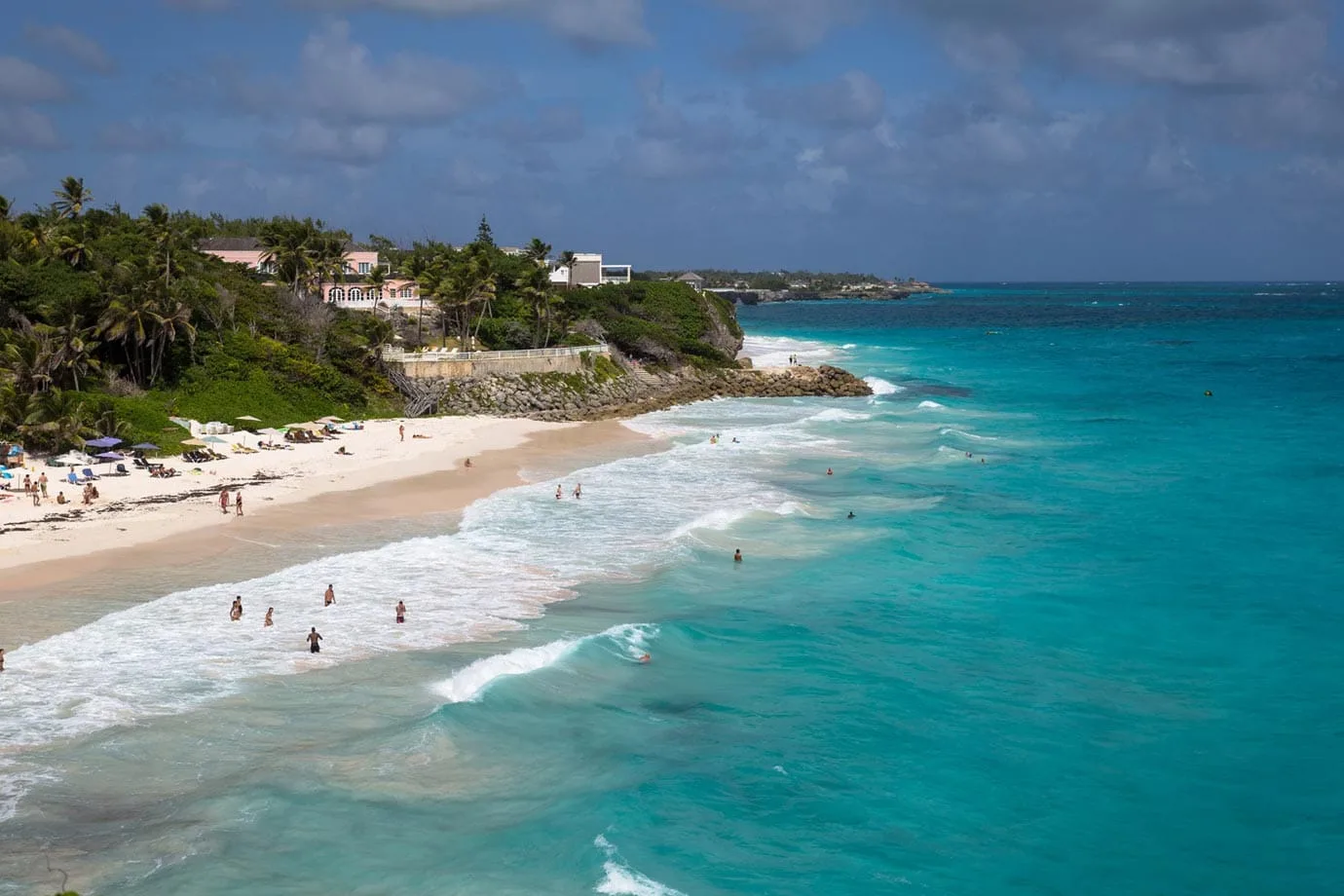 Where to Stay in Barbados
I've listed a few of the most popular hotels below, but if you're travelling in a big group or as a couple of families, then hiring a villa in Barbados is a great option. This could be your home away from home and means you'll have a lot more space to spread out.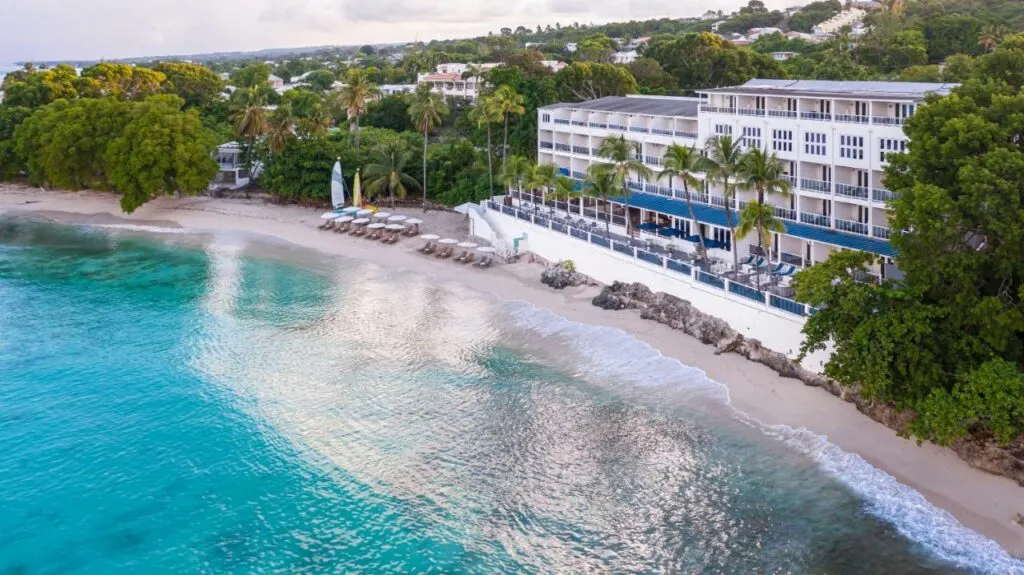 Situated in Saint James, 0.6 miles from Paradise Beach, this is a really lovely 4* all-inclusive hotel that is perfect for those looking for a mid-level budget option. Among the various facilities are a bar, a garden, as well as water sports facilities.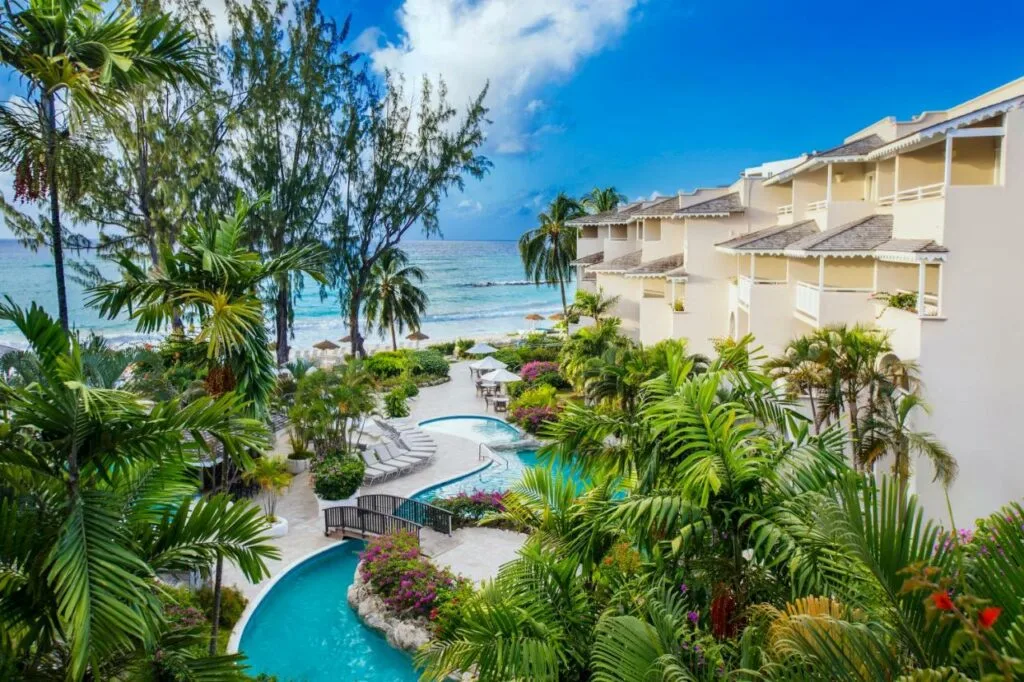 This property is 1 minute walk from the beach. Located on the white shores of Maxwell Beach, this tropical resort provides access to a variety of watersports, massage services and dining options. It features a swim-up bar, 3 pools and a spa.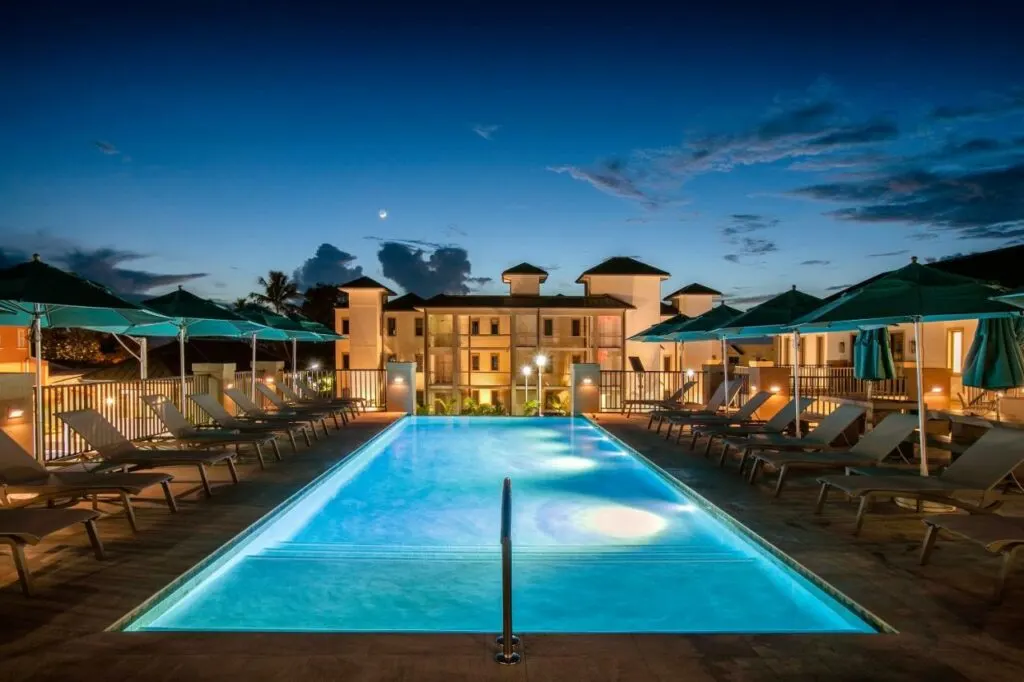 This gorgeous hotel is located on the west coast of Barbados and overlooks the picturesque Paynes Bay. This means you're really close to some of the top attractions on the island.
This hotel is aimed more at families as each villas has its own fully-equipped kitchen with oven, stovetop and dishwasher. This means you can keep some of the expensive eating out costs to a minimum by cooking at home.
Alternatively, homemade banana bread, salads, and paninis are just some of the items available at The Sugar Apple Café, open for breakfast, lunch and, dinner.
How long do you need in Barbados?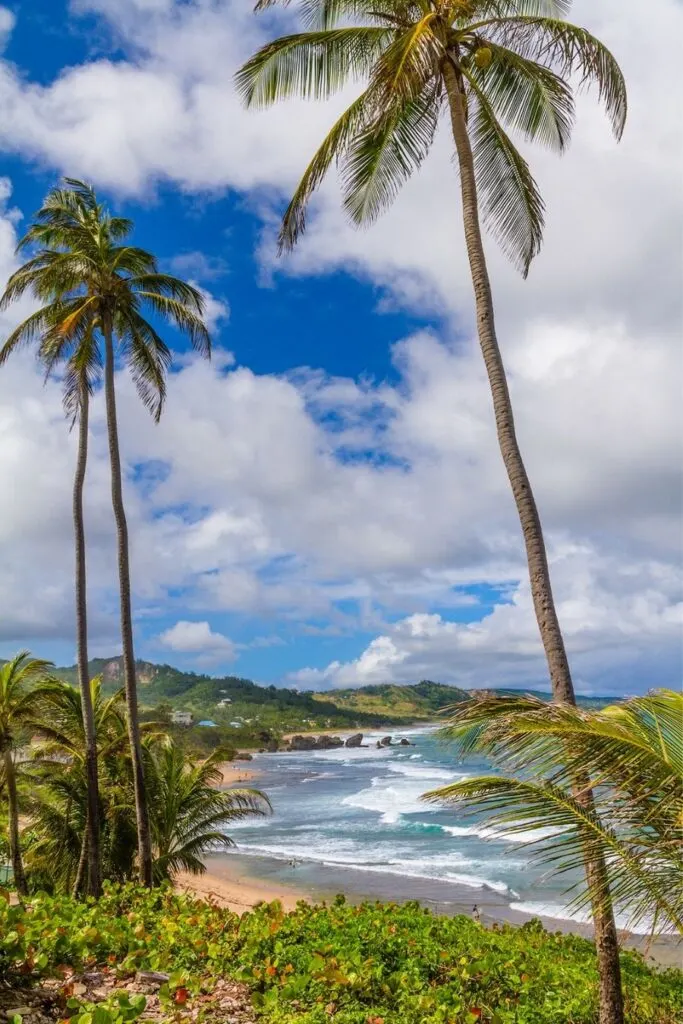 One of the questions I often get asked is how long do you need in Barbados?
Obviously a lot of the cruise ship passengers will only visit for a day or two. Even though this will give you a enough time to visit one or two places on the island, it really isn't enough time to do the island justice.
Personally, when planning a trip to Barbados, I would say 5 days minimum, but 7 days in Barbados is the perfect amount of time.
Barbados really is a place that has it all and more. The thing is, even though I've written about my perfect one week itinerary in Barbados, I could've easily made it two weeks – there really is so much to do on the island!
Whatever you decide to do, whether that's relax on all the beautiful beaches or pack in as much as I did, you're guaranteed to have a holiday to remember!
Barbados packing list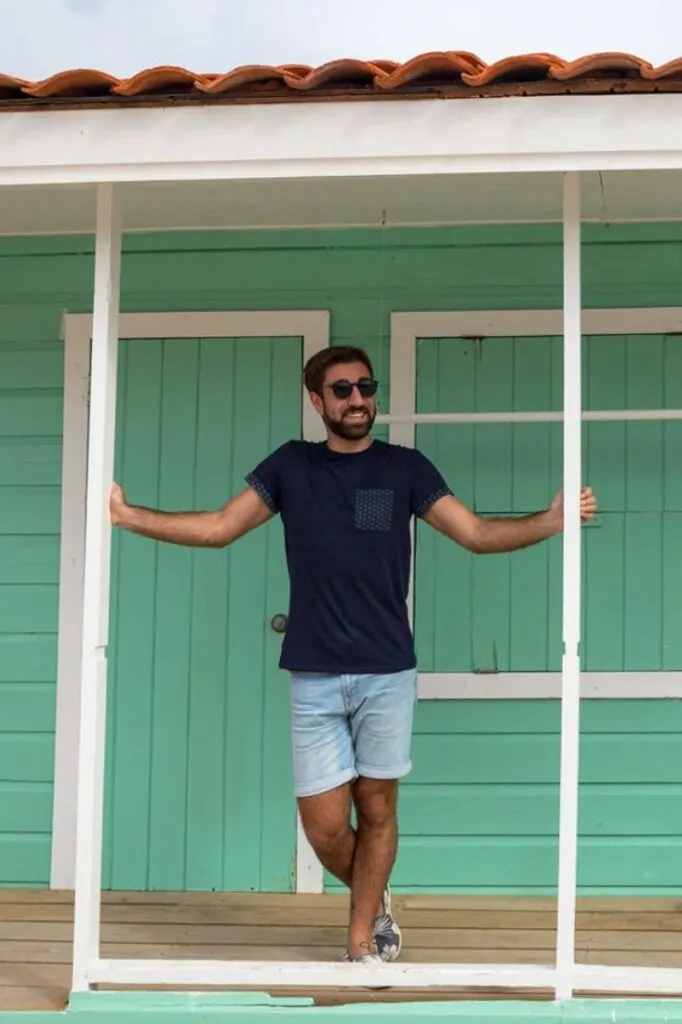 As you can imagine, I travel a lot. It comes with the territory of being a travel blogger! That being said, there are some things that I now can't travel without. If you're planning your Barbados itinerary, I'd really recommend taking these items with you: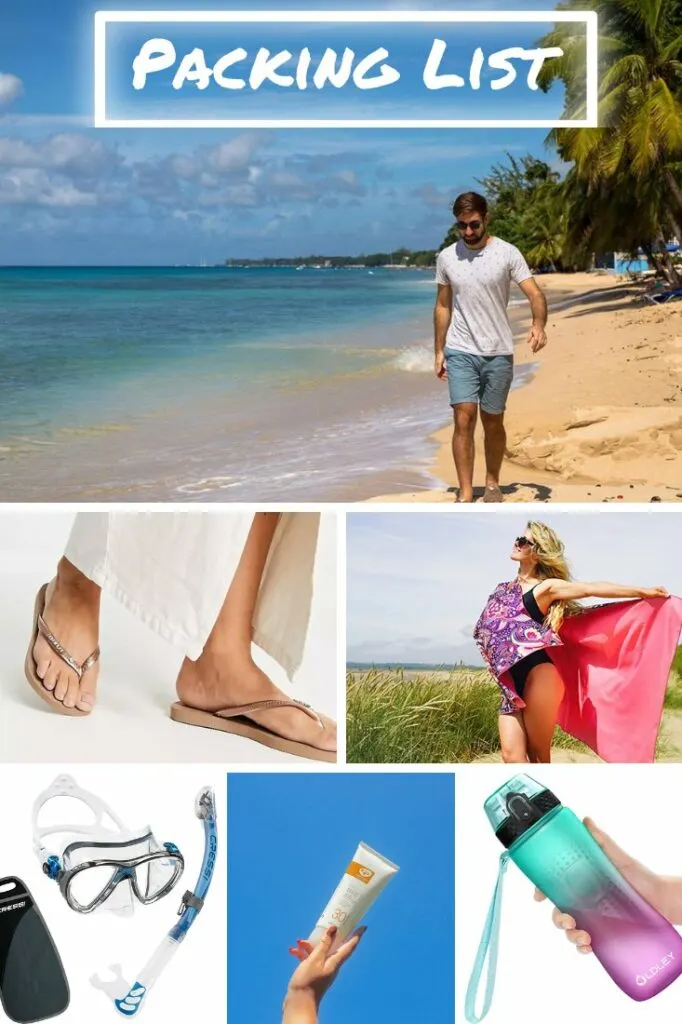 ---
My trip to Barbados was in association with Visit Barbados flying with British Airways as a part of their '5 Senses Campaign' truly immersing yourself in all the country has to offer. As always, views are entirely my own and without bias.
Are you looking at spending one week in Barbados? What are you most looking forward to doing? Let me know what you got up in the comments below!
Like this post? Then make sure you Pin it!