From the best foodie spots to cool museums to cracking nightclubs, these are 11 amazing things to do in Elephant and Castle, London!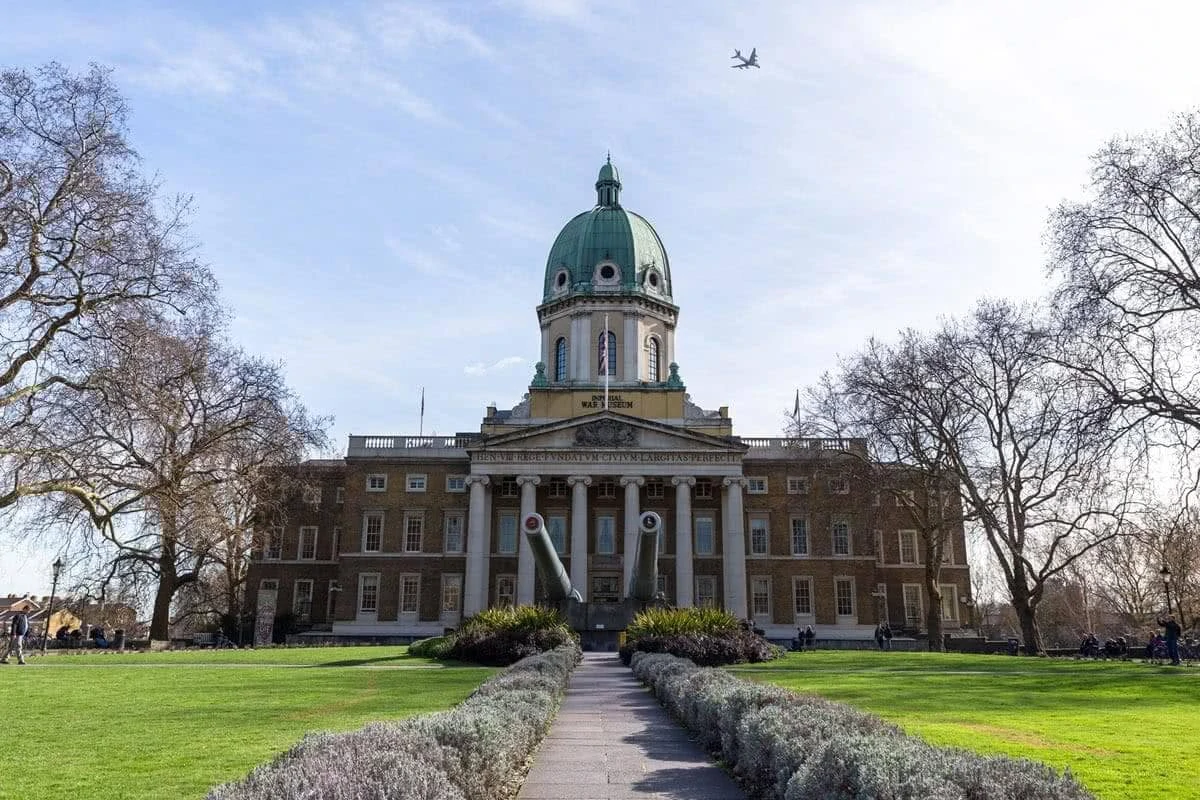 Are you looking for some of the best things to do in Elephant and Castle? Then this is the blog post for you!
If you haven't already heard, Elephant and Castle is without a doubt one of the most up-and-coming areas in London. After I've been living here for a while, it's very easy to see why.
Just south of the River Thames and a short walk from Waterloo and Southbank, Elephant & Castle has always been perfectly placed in the city, but it's been more residential than an area to visit in its own right.
All that's changed though. These days expect to find cute cafes, creative spaces, food markets, fine dining and a few truly alternative things to do.
I always like to say think of Elephant & Castle as the new Brixton. Just with less Caribbean food.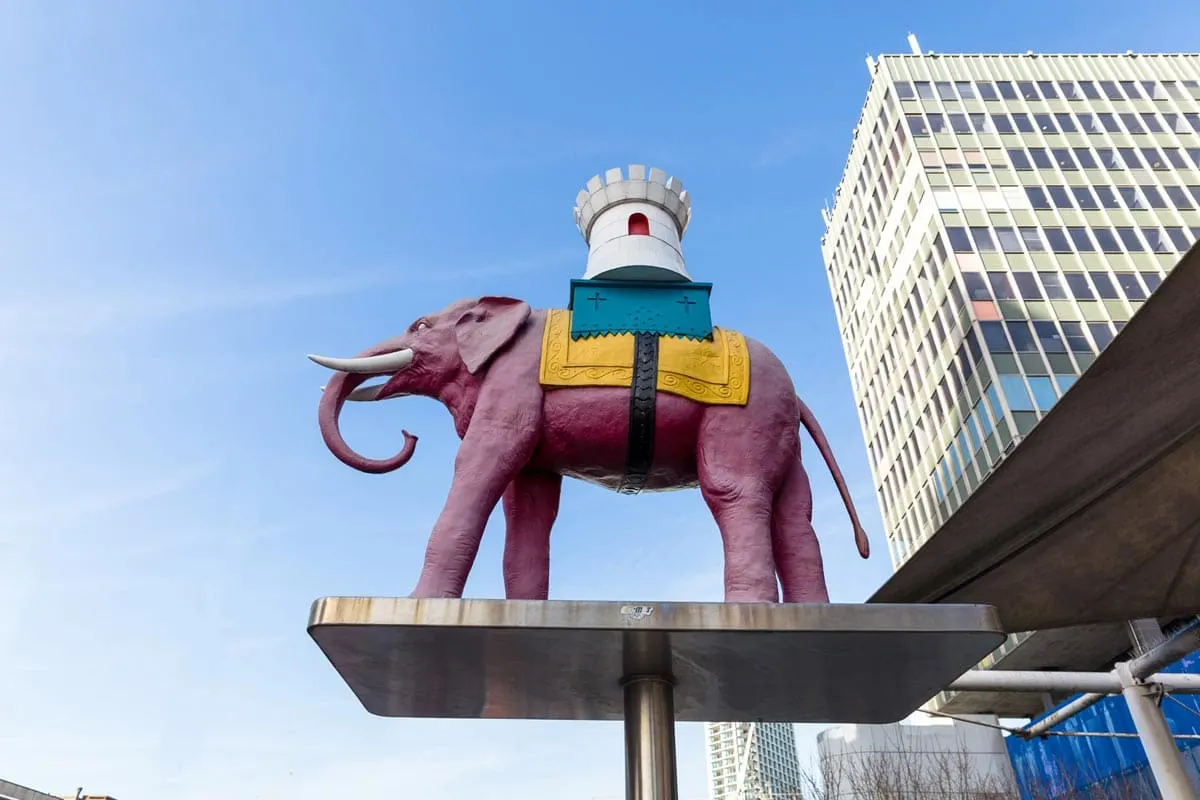 What to do in Elephant and Castle
Elephant and Castle is on its way to becoming one of the trendiest new neighbourhoods in London rivalling places like Clapham, Peckham and Vauxhall.
After living in the area, I really wanted to get under the skin of Elephant and Castle. When Visit London challenged me to explore more of my local area, I was excited to find out more. I really wanted to discover all the best things to do and to find the best places to eat.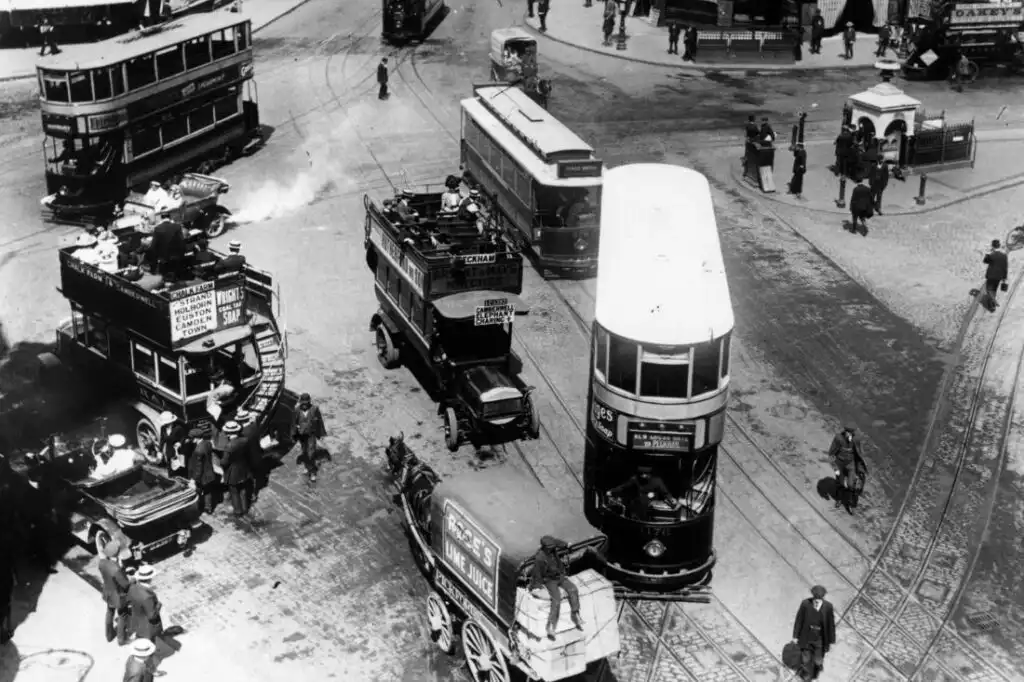 There's a reason why people talk about Elephant and Castle being up-and-coming. That's because it is. Keep an eye on this place because it's going to change a huge amount over the next few years.
Also, the infamous (for the wrong reasons) Elephant and Castle shopping centre is soon disappearing. It's finally being torn down to make way for some fancy flats and shops. You see, I told you this place was changing.
So, from the best place to go for brunch to a workout like no other, these are the best things to do in Elephant and Castle London. Tick all of these off and you'll have an amazing time in the E&C!
Best Things to do in Elephant and Castle
1. Louie Louie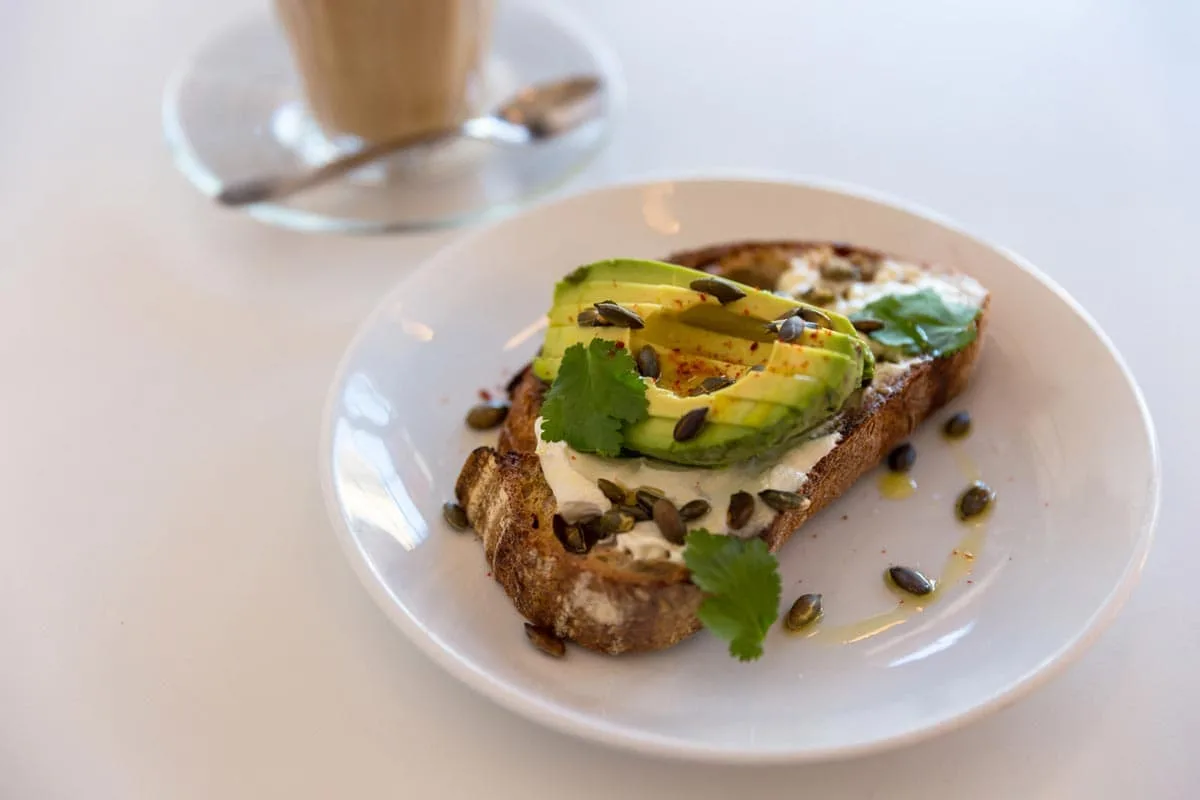 The award for best brunch goes to Louie Louie.
Located along the Walworth Road and just 10 minutes from Elephant and Castle Station, Louie Louie is a fantastic restaurant that serves food all around the clock.
Their brunch gets a special shout out because it's served till 3pm on weekends, but instead of a full 10-piece fry up, brunch at Louie Louie is incredibly light and doesn't leave you feeling like a lump.
My favourite thing on the menu is the avocado with labneh and pumpkin seeds on sourdough toast. So tasty and the perfect way to start a little tour around this area in London.
Also, make sure you check their website to see what's on as they often have events or music in the evenings.
2. Burgess Park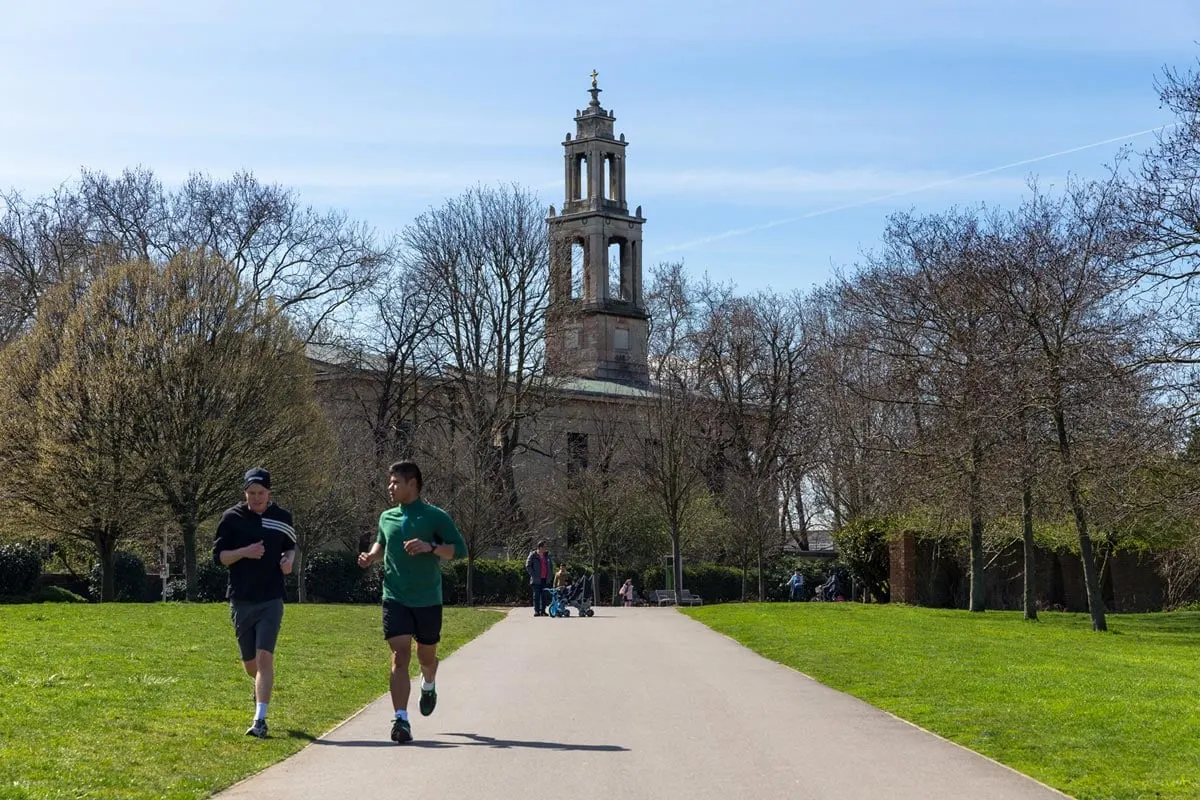 London is one of the greenest cities in Europe and set to become the World's first National Park City in 2019.
That means you're never far from huge open space of fields, flowers and lakes, and that's exactly what you'll find at Burgess Park in Elephant & Castle.
The thing I love about Burgess Park is it's more than just a place to go for a stroll in. There's an amazing play area for kids, a BMX track, tennis courts, a fishing lake and it is also home to the infamous Burgess Park Run. This is a 5k park run every Saturday at 9am and it's completely free to enter too.
I've done the Burgess Park run a couple of times and it's a really great way to start the weekend (even if it's a 9am start on a Saturday!) The Burgess Park run is full of like-minded people, so it's a great place to meet locals and make friends too no matter where you're from around the world.
When the sun is shining and you want a secluded green space in Elephant and Castle, you really can't go wrong with Burgess Park. Also, there's a dedicated BBQ area there, so this really is the place to be in the summer!
3. The Artworks London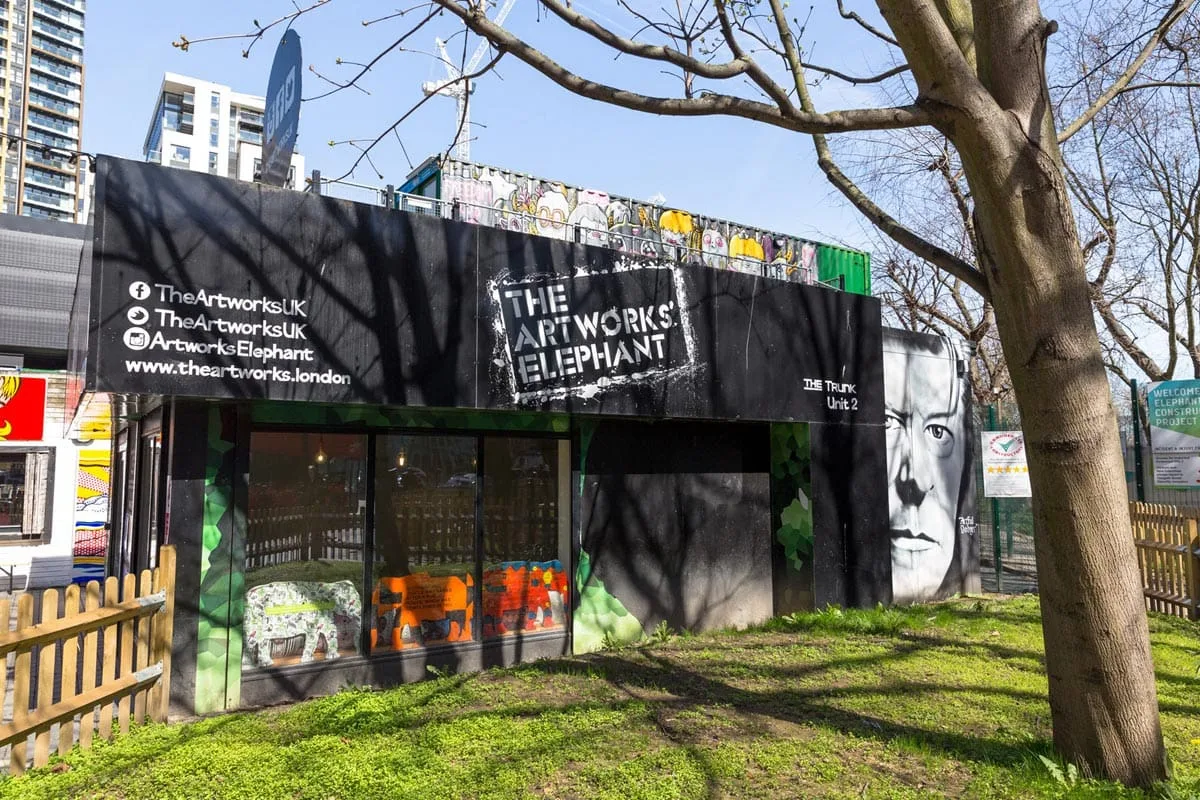 The Artworks London is a really interesting project where they've transformed underused properties into creative spaces and social hubs.
With three projects around London, my favourite is at Elephant and Castle just moments from the station. The Artworks is instantly recognisable as it's made up from a number of brightly coloured shipping containers. It all blends together into modern urban art.
At The Artworks you'll find a bar with some the best craft beers around. Also, there are loads of little street-eat restaurants with anything from Mauritian to Jamaican food. There's even a barbers and a tattoo parlour there too.
The Artworks also has its own studio with live music, lectures, yoga classes, and a number of other events going on too. Rumour has it they're trying to do a silent disco there with an opera singer so something very different!
Personally, I think the Artworks Project really highlights the Elephant and Castle regeneration. Long may it continue!
4. The Cinema Museum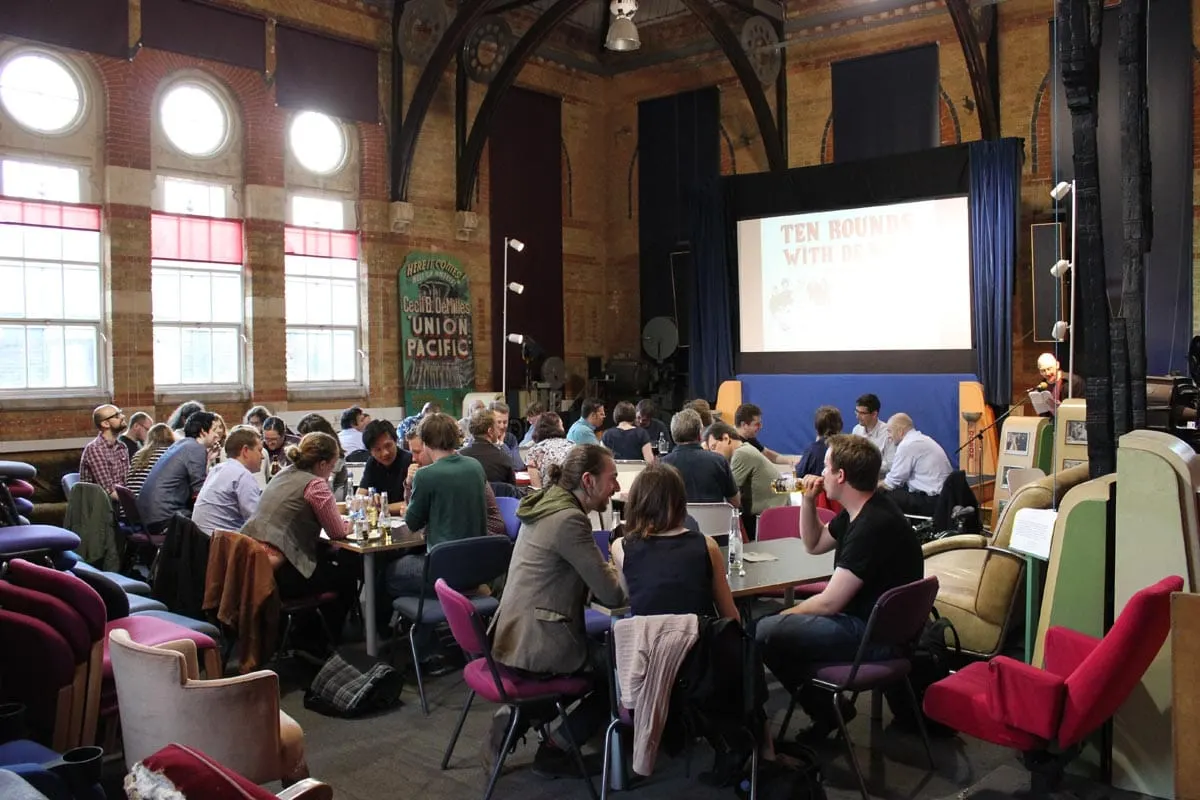 Ah, The Cinema Museum. This is one of the quirkiest museums in London which is devoted to keeping alive the spirit of cinema from days gone past.
Not only is this a museum with a collection of kitsch memorabilia but they also show screenings of golden oldies too. Expect a fair few Charlie Chapin flicks – they love him here.
What I enjoy about The Cinema Museum is it really does give an insight in how things have changed over the years. If you love anything to do with films and movies then this place really is for you.
At the moment the Cinema Museum is under threat of closure as the building site is now up for sale, so seeing this museum and showing your support is more important now than it's ever been!
5. Imperial War Museum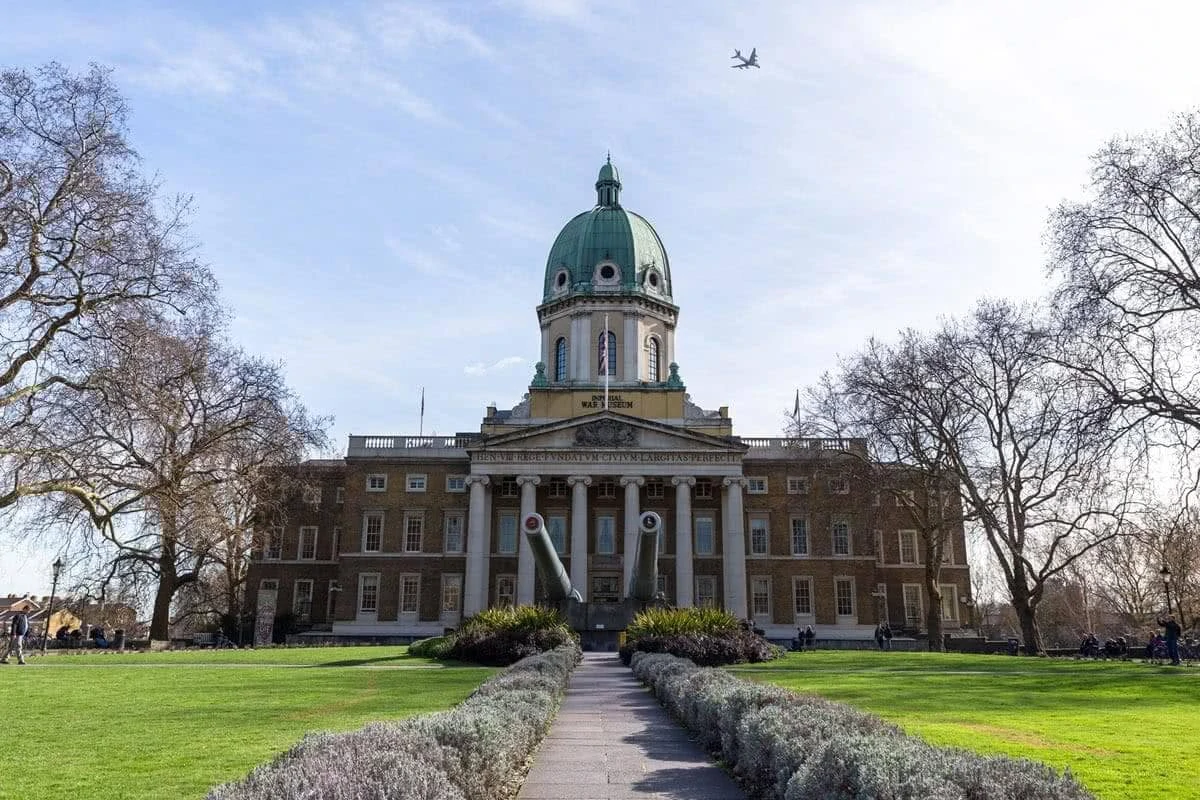 This is a big shout, but I think the Imperial War Museum is one of the most beautiful buildings in London. There, I said it.
Just a short five minute walk from the underground station at Elephant and Castle, the Imperial War Museum is in beautiful grounds which are well worth visiting themselves. However, right in the centre of the park is the jewel in the crown – the Imperial War Museum.
As the name suggests, the Imperial War Museum is a space dedicated to conflicts and wars around the world.
Every time I visit the museum, I'm always touched by the personal stories there. It's an amazing place to learn more about WW1 and WW2, and other conflicts around the world too.
Much like with a number of museums in London, the Imperial War Museum is free to enter and is open daily from 10am till 6pm. If you're looking for culture in Elephant and Castle, you will definitely find it at the Imperial War Museum.
6. Mercato Metropolitano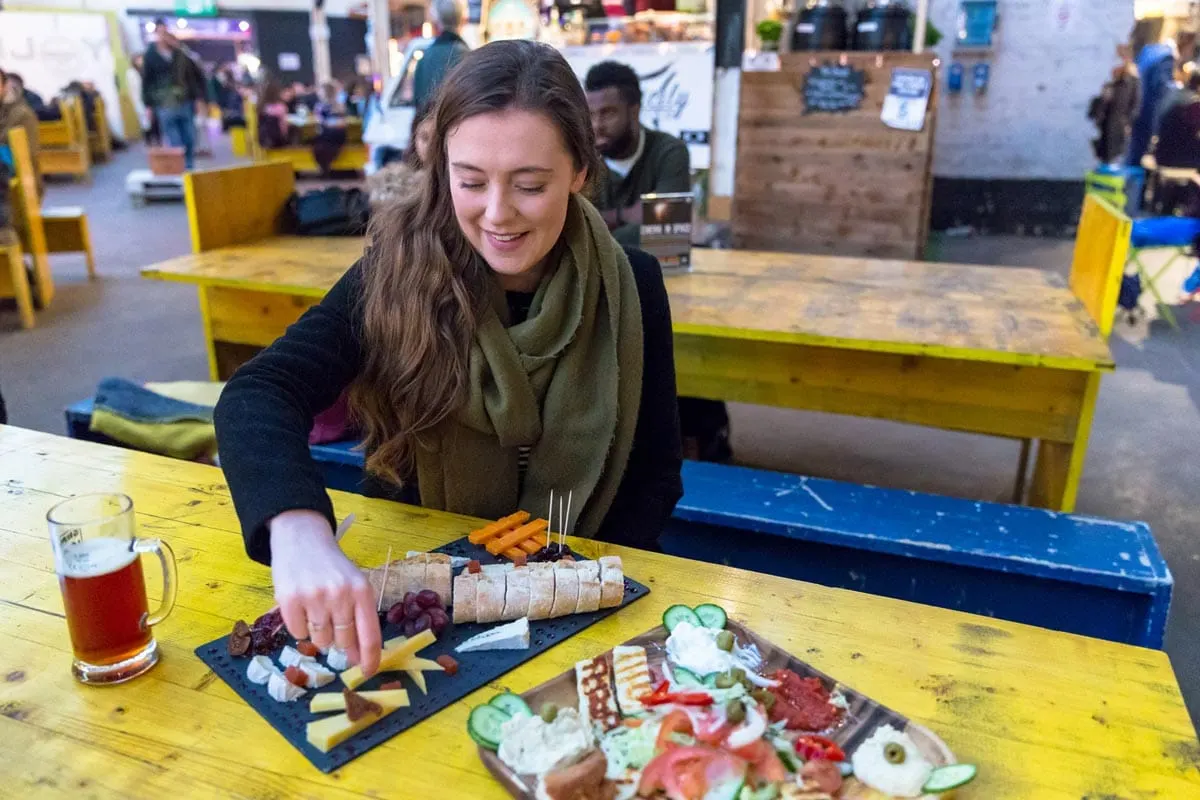 Mercato Metropolitano has become one of *the* spots to visit in south London and I can't tell you how much I love it there. It really is one of the best things to do in Elephant and Castle.
Opened in 2016, Mercato Metropolitano is an outdoor-covered food hall serving everything from traditional Italian pizza and pasta to Mexican tacos and burritos to Turkish kebabs and meze with everything else in-between.
Not only that, but there's also Backyard Cinema here showing the latest films, a Germany brewery where sometimes they have their own disco and even a hydroponics greenhouse in a disused double decker bus.
I've tried eating my way through Mercato Metropolitano a number of times now and I haven't come across a bad dish yet. It doesn't' matter whether you're popping in for a pizza or a steak, everything is just delicious here.
Also, if you're looking take some stuff away, there's a shop at Mercato Metropolitano selling fresh pasta, cheese, wine, and anything else for that perfect night in.
As an idea, you can buy some of your favourite bits and take them to Burgess Park on a sunny day to eat with friends from all over the world. Just bliss!
7. Paladar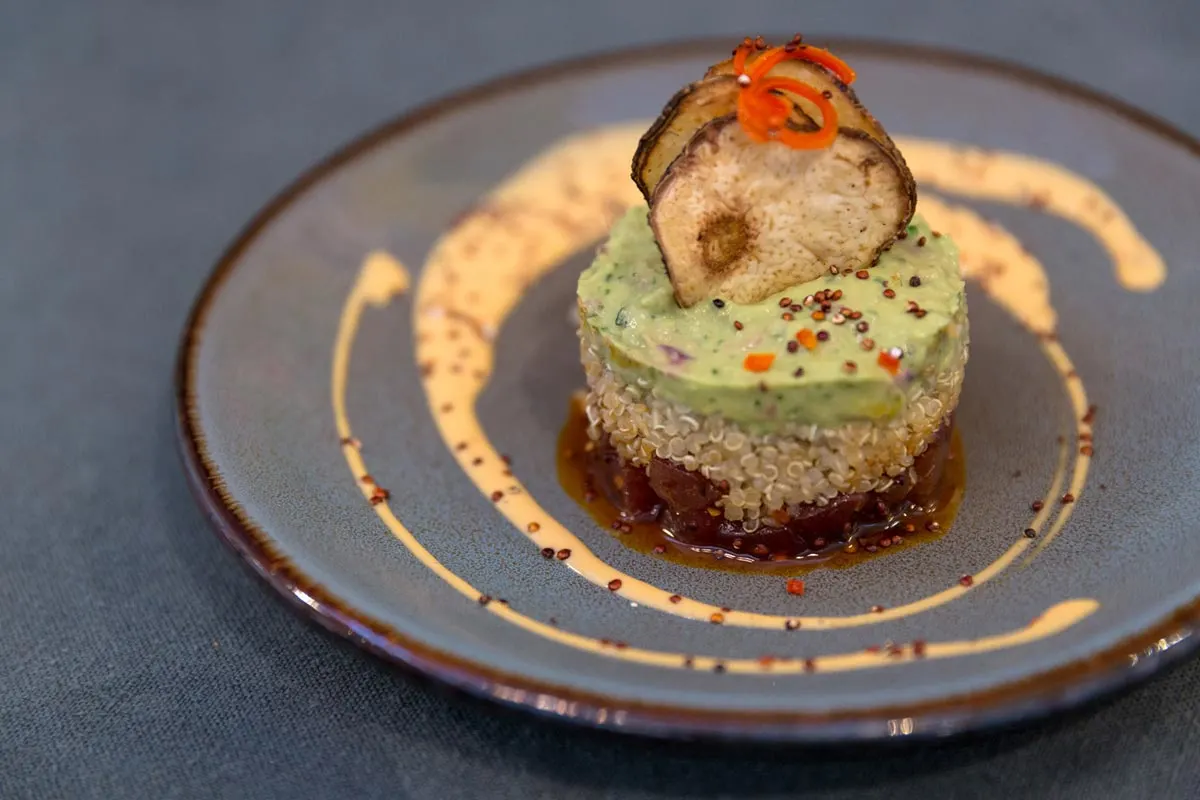 Of all the restaurants in Elephant and Castle, Paladar has to be my favourite.
Paladar is a Latin America tapas fusion restaurant bringing in the best flavours from Latin America all under one roof.
Anything from fresh tuna tatare to the authentic Mexican tacos to asado Argentinian steak, the food here is on the next level. I think the palm heart tiradito (like a vegetarian ceviche) gets my vote for favourite dish.
Also, at Paladar, there's an amazing wine menu with a wide range of wines from Latin America and at good prices. Always nice to tuck into a Chilean carménère with your meal.
If you're looking for a lunch spot, Paladar do a really reasonable set lunch menu where you get two courses for £16. Bargain. This really is one of the best Elephant and Castle restaurants by a million miles.
8. Southwark Playhouse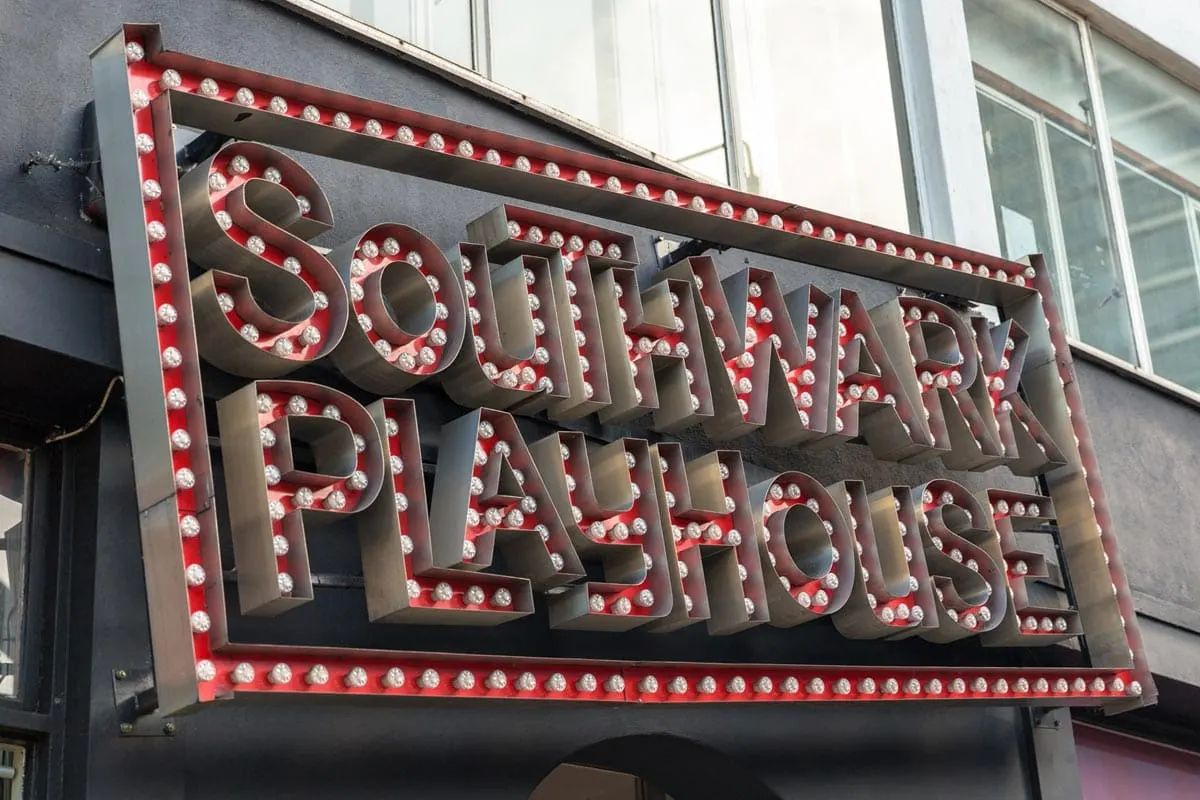 The Southwark Playhouse is a theatre just moments from the station focused of telling stories and inspiring the next generation of theatre makers.
One of the things I love about the Southwark Playhouse is it's in such a unique space and they put on some really good independent shows.
Everyone always thinks you have to go into central London for good theatre shows, but the Southwark Playhouse really flies the flag for south London. And tickets are very reasonable too.
Well worth visiting on any trip to Elephant & Castle in my eyes!
9. Ministry Does Fitness
For something very different, let me introduce you to Ministry Does Fitness.
You know Ministry of Sound, right? This legendary London superclub is based in Elephant and Castle. However, not everyone wants to go clubbing until 4am, so they've created Ministry Does Fitness.
As the name suggests, these are fitness classes to banging house tunes, and it's a workout like no other. They describe themselves as "London's first ever fitness nightclub". I told you it was something different!
Makes your local gym look kinda boring now, doesn't it?
10. Corsica Studios
Oh Corsica Studios. The perfect venue for Elephant and Castle.
When it comes to underground nightclubs, Corsica Studios now takes the number one spot of places to go out in Elephant and Castle.
Based in the arches of the overground railway line, Corsica Studios is the type of old-school club you used to find all over London.
Instead of getting in huge DJs and artists, you'll find local favourites blasting out some beats and there's always a great atmosphere here. Drinks are always really well priced for a nightclub too.
Corsica Studios is new to my life and it has quickly become my favourite haunt in Elephant and Castle. It's such an amazing night out in south London. Honestly, give it a go and find out for yourself – I promise you you won't regret it!
11. Backyard Cinema
Say hello to the newest kid on the block. Backyard Cinema launched in 2018 and is such a cool place for a fun night out.
Founded by two filmmakers, Backyard Cinema is a single screen cinema fitted with state of the art digital projection.
Instead of the chairs you'll usually find at the cinema, Backyard Cinema boasts over 100 specially designed sofas and armchairs for the ultimate film experience.
Located in Mercato Metropolitano, I'd really recommend the perfect date night. Some delicious food, a few glasses of wine and the lastest flick. Just leave enough room for the popcorn!
Hotels in Elephant and Castle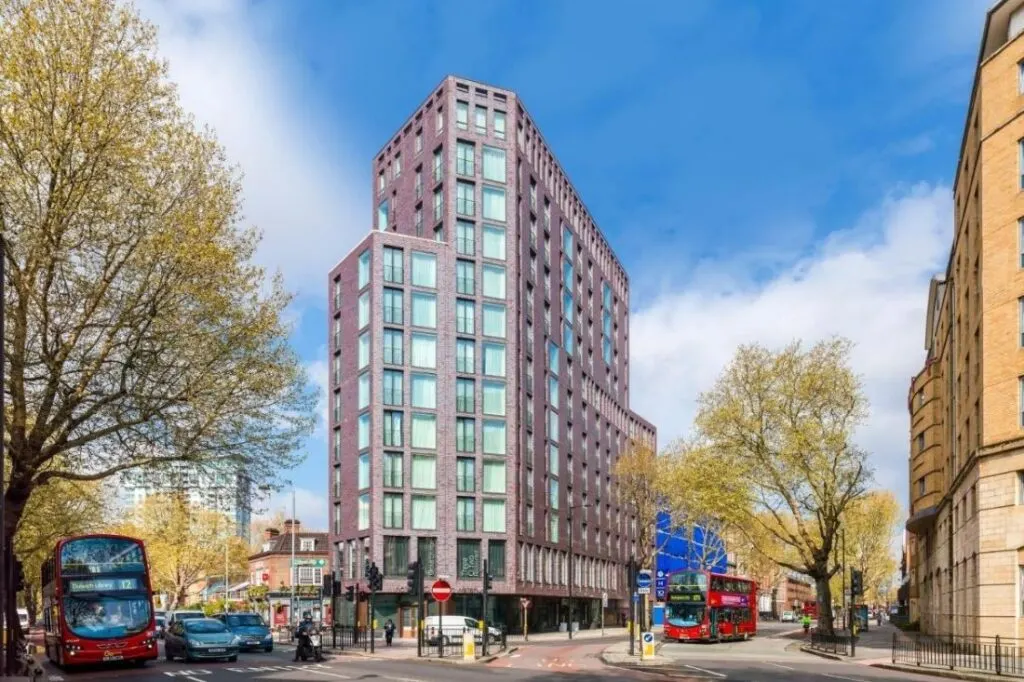 If you're looking for hotels in Elephant and Castle then here are a few I'd recommend for you.
Budget – Central London apartment – this apartment is close to Southwark and Borough Market meaning you've got some fantastic food options around you. If you're looking for a 2-bedroom apartment with all amenities and mod-cons then this is the perfect place for you!
Mid-range – The Tommyfield Hotel – this place is a really cute boutique hotel just around the corner from Elephant and Castle. Each individually designed room at Tommyfield features everything you could want and cooked breakfast, lunch and dinner are served in the on-site restaurant.
Luxury – H10 London Waterloo – even though this hotel is nearer Waternoo, it's only a stones throw away from Elephant and Castle and it's a gorgeous hotel. I think the view from the rooftop bar is one of the best around – definite plus points staying here that's for sure!
Why you should visit Elephant and Castle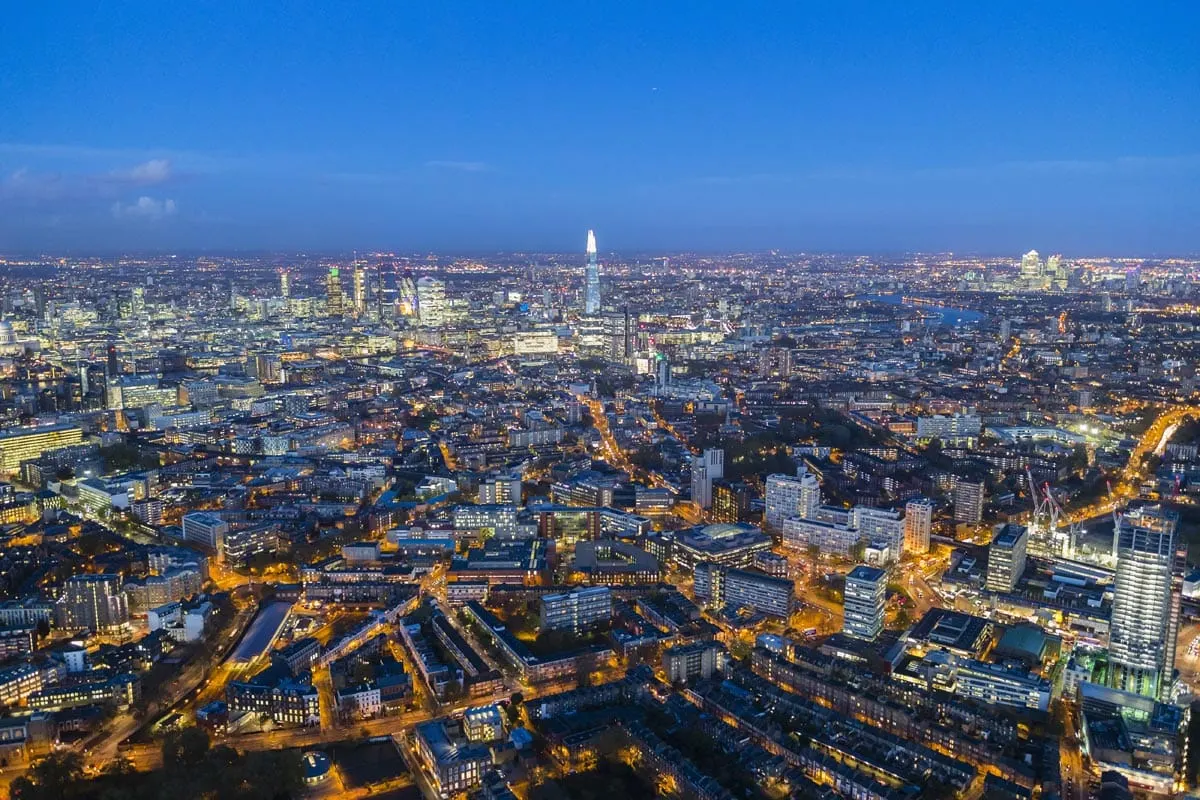 You see, I told you Elephant and Castle isn't all that it seems!
Before I lived there, I used to think of Elephant and Castle in London as a transport hub, a place you passed through without really seeing any of it.
However, these days there are loads of things to do in Elephant and Castle. Also, being just moments from Waterloo it's super easy to get here and see it for yourself.
So, the next time you're passing through Elephant and Castle, use this guide and see why this area really is one of the most up-and-coming areas in London.
---
This guide to Elephant and Castle London is in association with Visit London to help you to #SeeMoreLondon. As always, all views and opinions are entirely my own and without bias.
What are some of your favourite things to do in Elephant and Castle? I'd love to hear what you think of the area so make sure you let me know in the comments below!
Do you like this blog post? Then make sure you Pin it!