Get ready to have your stomach rumbling: from back alley street food tours to dining with Yakuza, these are the best food tours in Osaka!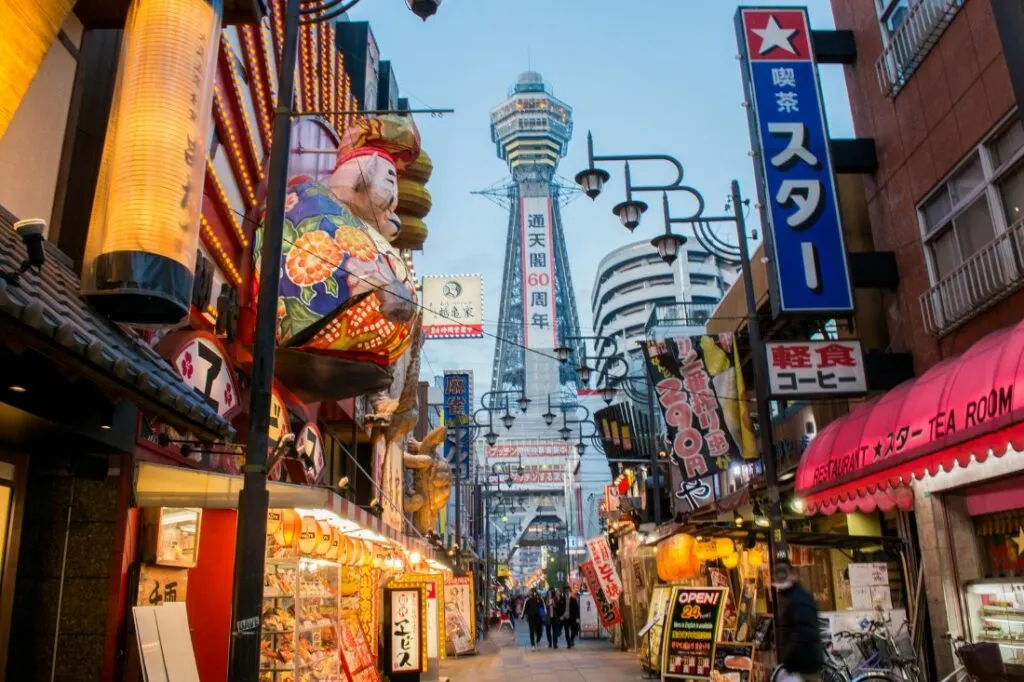 Endless streets of neon lights, vibrant culture, incredible nightlife, and probably the best street food in the world: Osaka is an incredible city! The food game here is so strong that Osaka is actually known as the nation's kitchen.
If you've visited my site before, you're probably aware that I'm a big fan of trying the local cuisine. I just love getting to know a country through my taste-buds! It's honestly the best way of getting to know a city. That's why I have created this epic list of the best food tours in Osaka for you.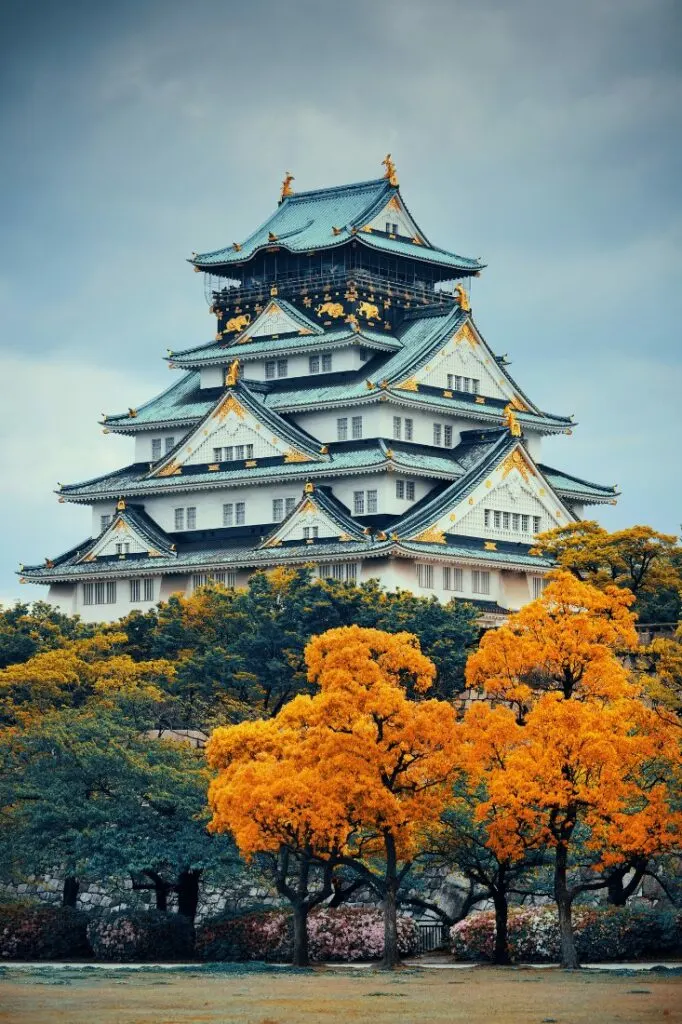 There are so many excellent Osaka food tours to choose from. Start by savouring all of the delicious flavours of Osaka cuisine on the Nostalgic Shinsekai Osaka Street Food Tour.
Then discover where to buy the best and freshest ingredients on the Kuromon Market Walking Street Food Tour. Cook up a storm as you create your favourite Osaka dishes in one of the incredible cooking classes. Or even spend a night bar dining with the Yakuza (if you dare)!
Honestly you're spoiled for choice when it comes to foodie experiences in Osaka. So here's a list of the best ones the city has to offer. No matter which ones you pick, come hungry!
Do you want to eat your way through Japan? Then check out my food guides to Tokyo and Kyoto! These are great for planning your trip to Japan.
---
Food tours in Osaka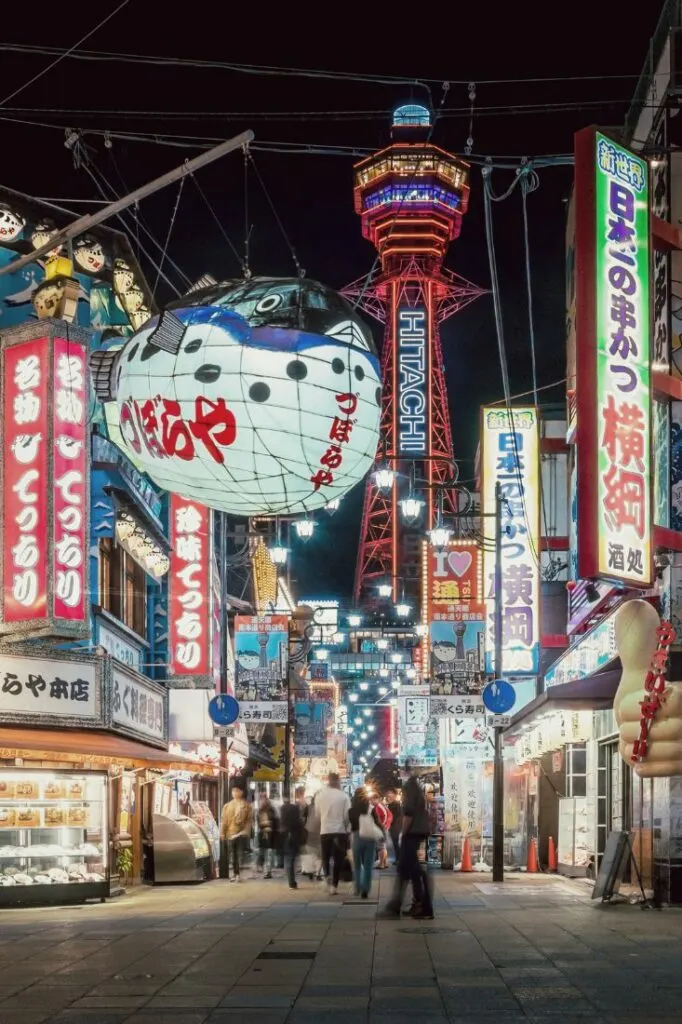 The vibrant neighbourhood of Shinsekai is an incredible place to visit. Here you'll find some of the best street food in the whole city.
How better to experience this awesome area, than by taking a guided tour that hits the best vendors? Over three hours you'll stop by five different locations, tasting delicious snacks including kushikatsu (deep fried skewers).
Over the course of the tour, you'll hear about the history of Osaka cuisine. You'll also stop at an epic knife shop and see the art of knife making. This is honestly one of my favourite food tours in Osaka.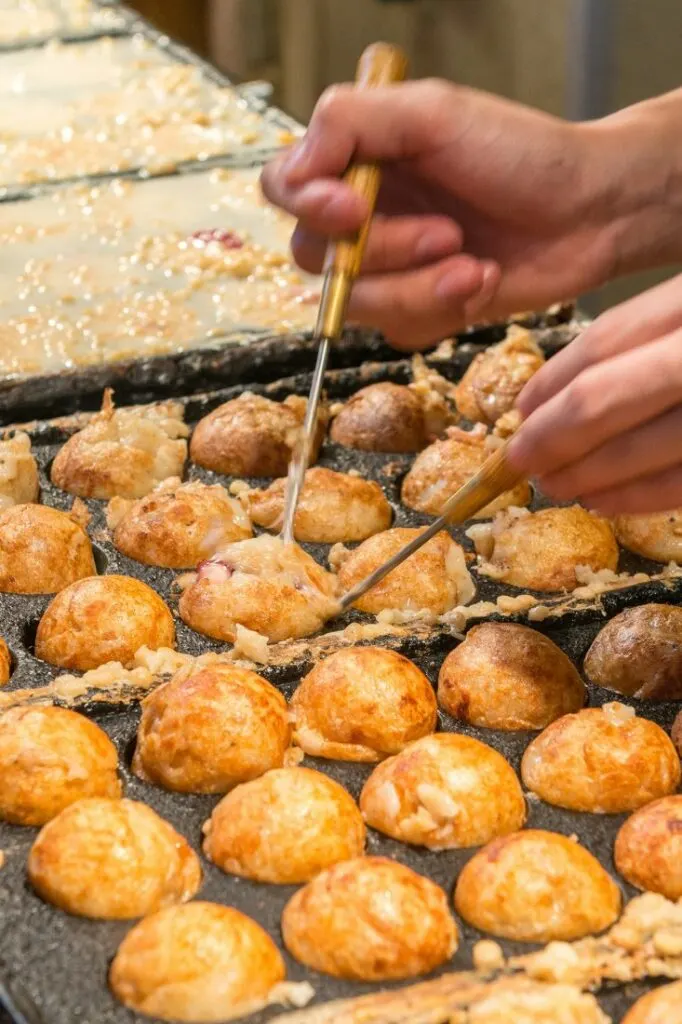 Take a personalised food tour that has been tailored to your taste an interests. If you book this experience, you will be contacted by the agency before your tour date. They will enquire about your personality, as well as any dietary requirements. They will then use this to match you to your guide, who will then hand craft an itinerary just for you!
This is an amazing food tour for people with specific dietary needs. It is also a fantastic way to try very specific foods, or to know the best cuisine in a certain area.
If you eat seafood, I'd really recommend trying takoyaki. These are deep-fried dough balls stuffed with octopus. It's one of the dishes Osaka is famous for, and I think they're delicious!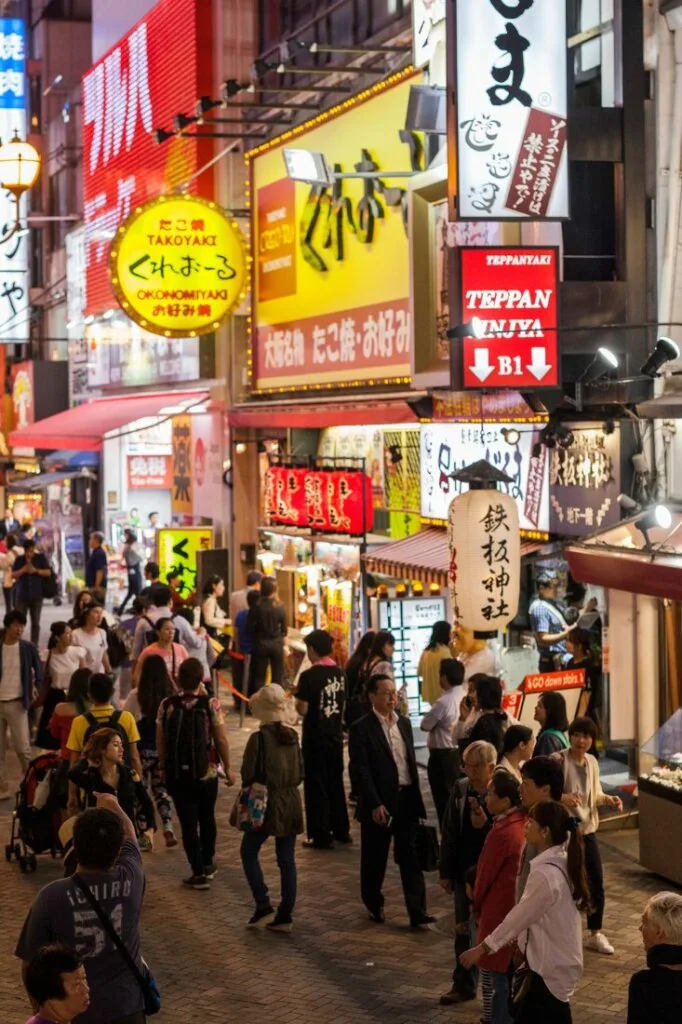 Ever wanted to brag to your friends you dined with the Yakuza while in Japan? This is one of the best Osaka food tours for you!
First, take a tour of the underbelly of Osaka, walking through the Yakuza area and learning their code. Don't worry though, you'll be completely safe!
Following this, settle down for a seafood dinner with a reformed Yakuza. You will be treated to some incredible stories, and even get a chance to ask questions. If you're as fascinated by the secret life and dealings of the Yakuza as I am, you have to check this tour out.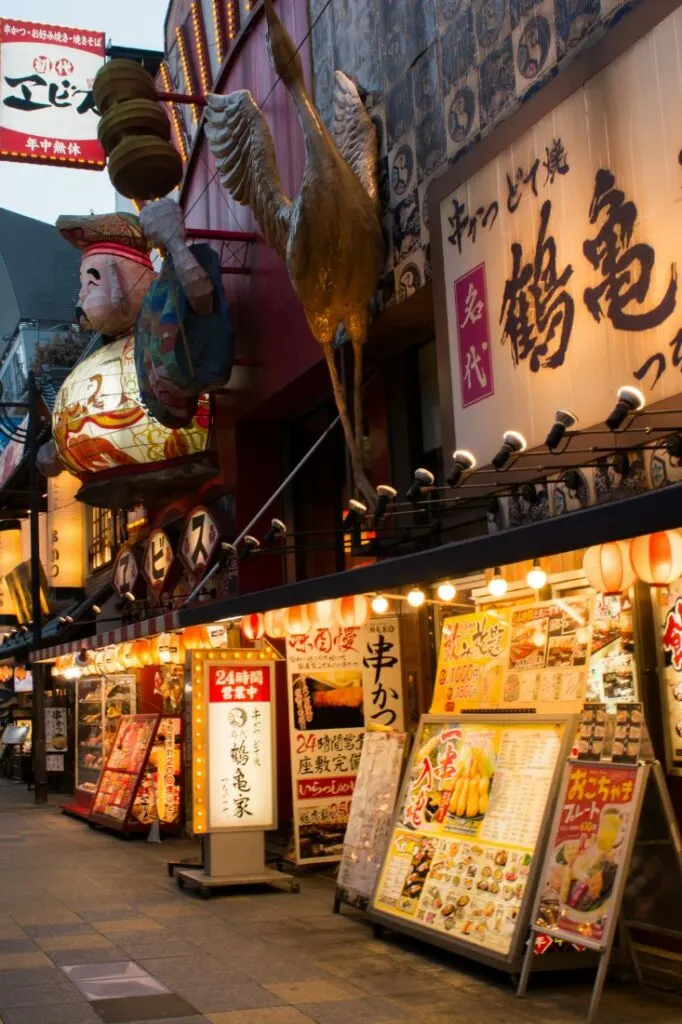 Discover the buzzing backstreets of Minami on a night time food tour. Popular for its nightlife and entertainment, the food on offer in this neighbourhood is also on point.
Weaving through back alleys, on this tour you will be taken from succulent meats to mouth watering treats. Try the local favourite takoyaki – the stall you're guided to is so good it is actually Michelin Starred. Unbelievable!
Following this, you make your way to one of the local bars, to enjoy beer and bar snacks. Finally, your sweet tooth will be satisfied when you end the evening munching down on dessert.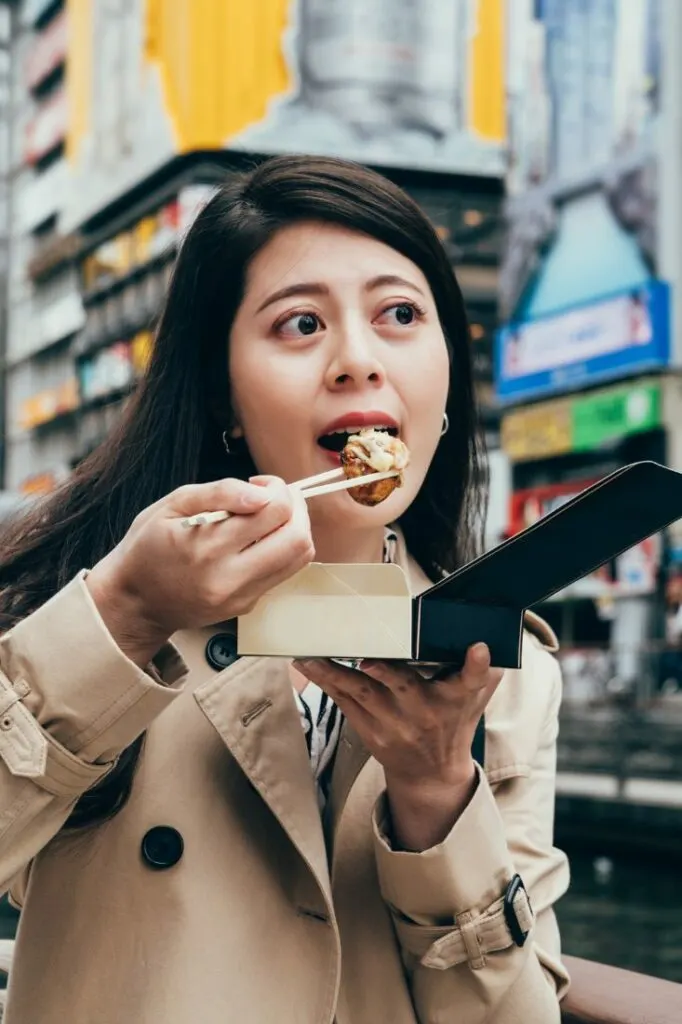 If you'd like to combine all the joy of a pub crawl with sampling mouthwatering food, this is your tour. Honestly, it is so much fun, and the food is incredible!
Based in the lively Namba district, you'll spend a few wonderful hours wandering between Izakayas (Japanese gastro-bars) and food alleys. At each stop your local guide will help select unique Japanese dishes for you to try, including yakitori and okonomiyaki.
Your guide will also give you the low down on the local sake, shochu and beer, and how to drink them. Next time you go out, you'll look like a pro. Kanpai!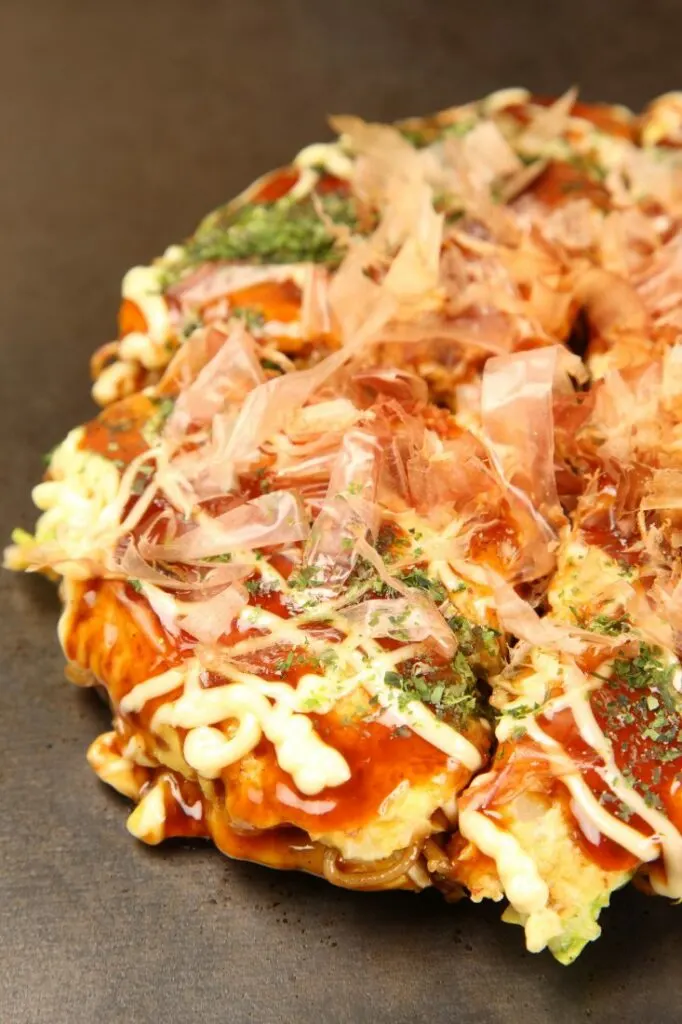 Once you've discovered the wonder that is Japanese street food, it's time to try making it yourself! To do this, head to Eat Osaka in the Naniwa-ku district.
The class starts with a welcome drink to make sure you're relaxed and cooking at your best. Then it's time for the cooking. In the class you will learn to create local favourites including yakitori, okonomiyaki (savoury pancakes), and udon noodles from scratch. Finally, it's time to reap the rewards of your hard work and dine on your creations. Delicious!
Vegetarian? No worries, the recipes can be tailored to be meat free.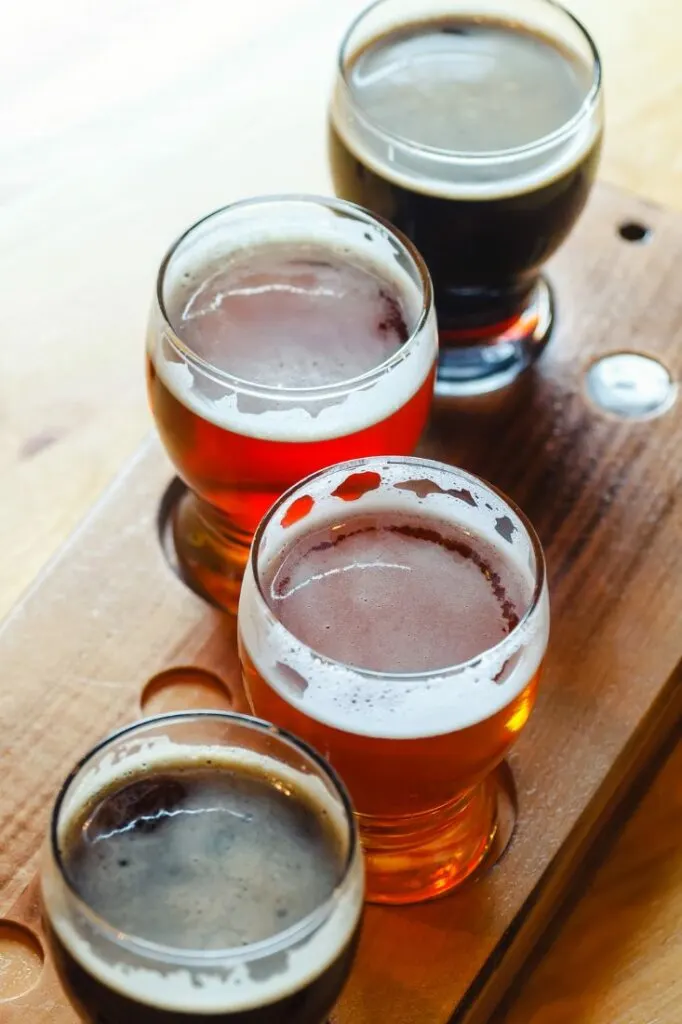 If, like me, you're a fan of tasting local libations while you travel. This craft beer tour of Osaka could be just the ticket!
Spend a fun filled evening hopping from bar to bar tasting Osaka's best selection of craft beers. The tours are guided by a local craft beer aficionados, who will help you pick beers to suit your tastes. They'll also fill you in about the craft breweries in the area.
Located in the vibrant northern district of Umeda. If you've not visited before, this tour is also just a great way to get to know the neighbourhood.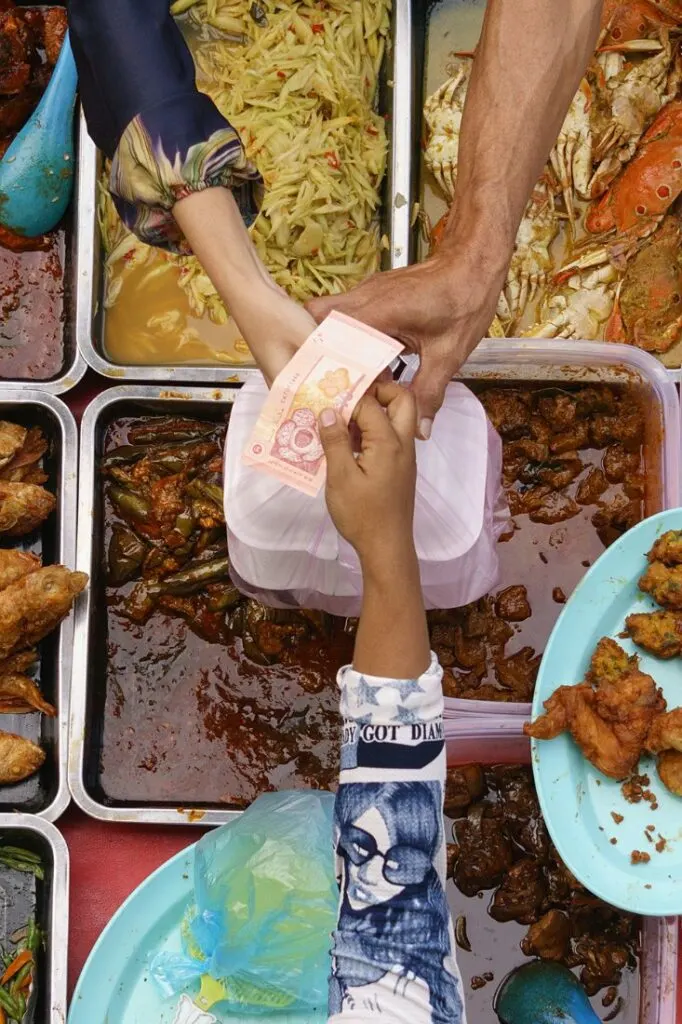 Spend an evening exploring the Japanese culture and food scene from the inside out on this All-Inclusive Night Foodie Cultural Extravaganza. Hopping between historic and contemporary restaurants, you'll be treated to mouthwatering food options with drinks to match.
Food on this tour changes slightly each evening, but you can expect to be delighted with incredible options including sashimi and dote nikomi (slow cooked beef). If you're itching to try kobe beef, you can add this on to the tour!
This tour is based in the Temma and Kyobashi districts. Far from the regular tourist hot spots, you'll get to experience a whole new side of Osaka!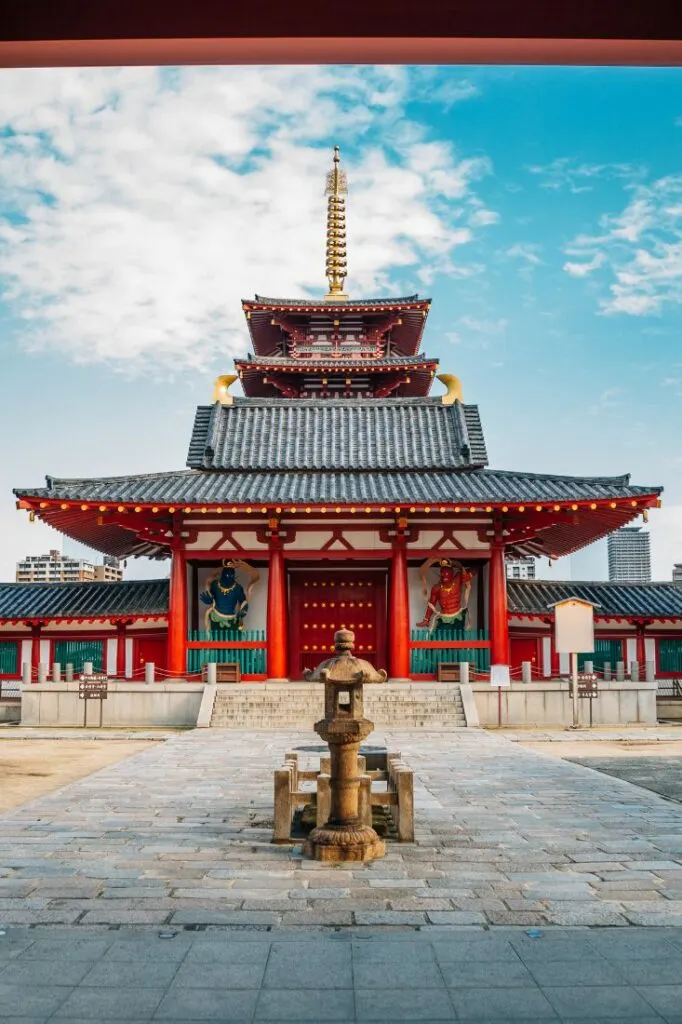 What happens if you cross a food tour with a treasure hunt? You get the Food Origins Exploration Game!
Unlike the other tours, on this experience you do not have a guide, but rather an app on your phone. Following the clues you will be lead to historically and culturally significant areas around Dotonbori, as well as some incredible foodie locations.
At each stop you'll be given information about the area, and interesting dishes will be suggested to you. This is one of the best food tours in Osaka if you're looking for a more independent experience.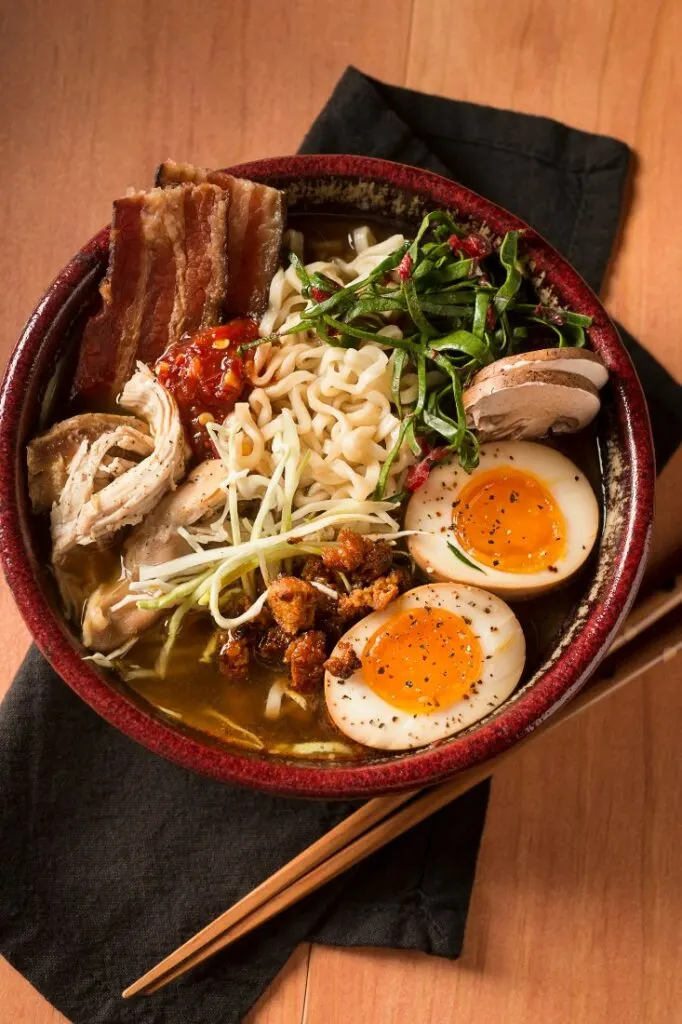 Hands up if you, like me, are a ramen lover. Honestly I can't get enough of the stuff, and nothing is like eating it in a back alley Osaka restaurant. However, the next best thing is being able to create it for yourself at home.
Learn to cook ramen in the home of a local instructor in the Nishinomiya district. In this 2.5 hour class, you learn to make three types of ramen, and you get to make udon noodles from scratch. Best of all, you get to eat it at the end!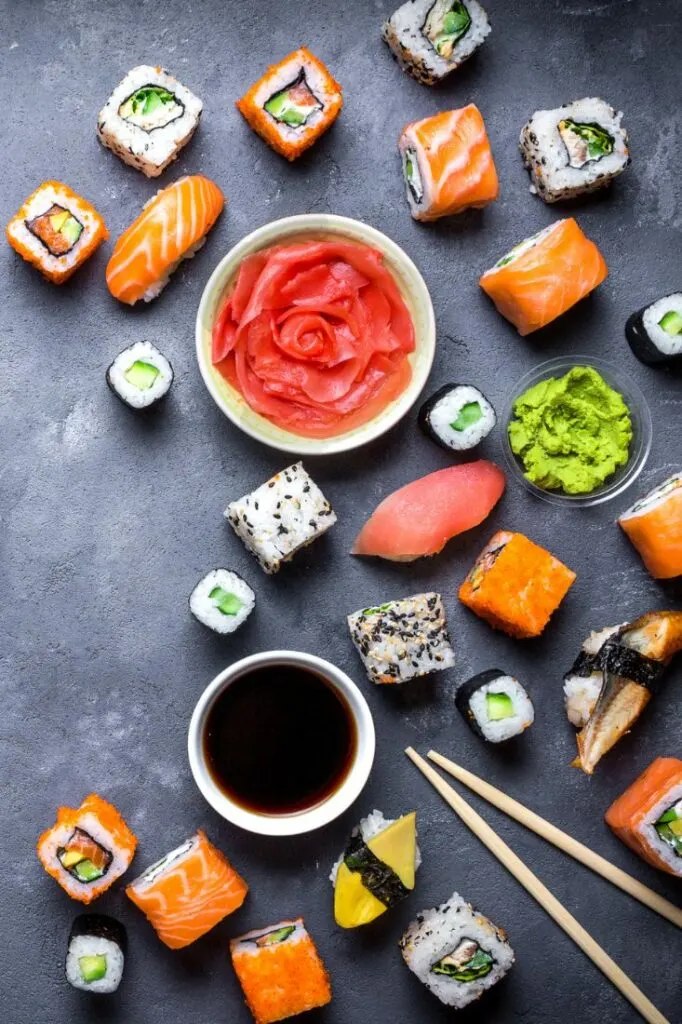 If sushi is more your style, there is also a fantastic sushi making class in Osaka. From an experienced professional you will learn how the intricate slices of sashimi are made.
Next up, it is time to try your hand at creating your very own sushi rolls. It can take a little while to get used to, but you'll be rolling sushi like a pro in no time.
This is such a great class, and it gives you a skill to take home and wow your friends. You'll be surprised how quickly you pick it up!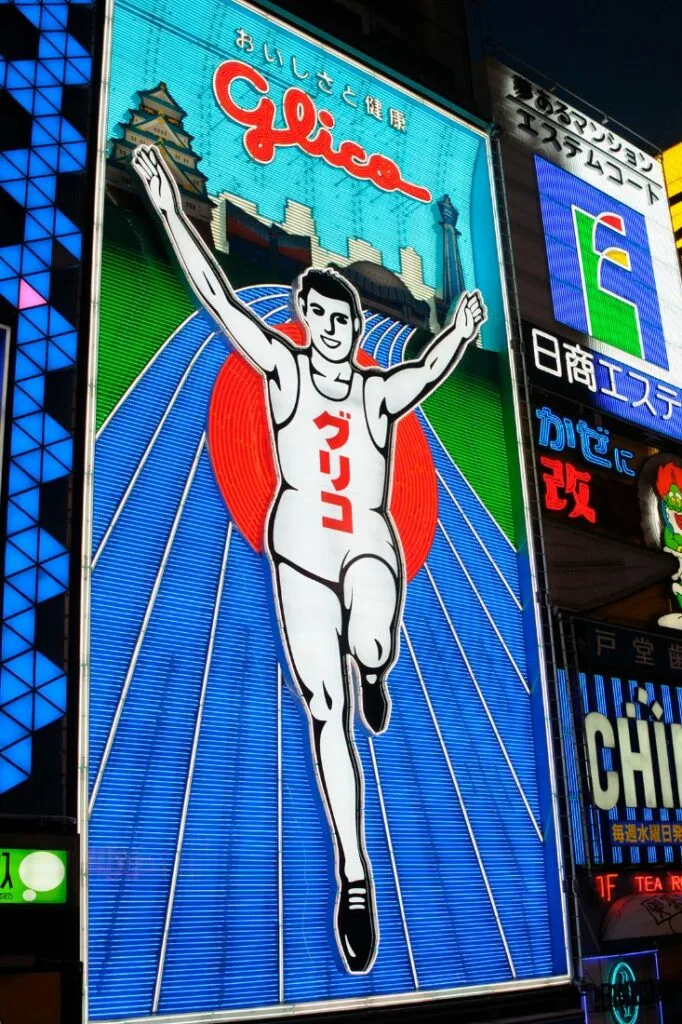 If you're looking for something a little different, then how about an old-school pub crawl through Osaka?
Surprisingly, the Japanese really love to drink, especially whiskey! I've had a few nights drinking with the locals in Japan, and it always turns into a crazy night.
If you want to be shown to the best bars in Osaka, then this pub crawl is a great way of doing. You also get to meet travellers from all over the world on this one.
Expect lots of shots, get-to-know-you games, and an amazing evening to remember (or forget?) If you can make it, you usually end up in a local club on this tour!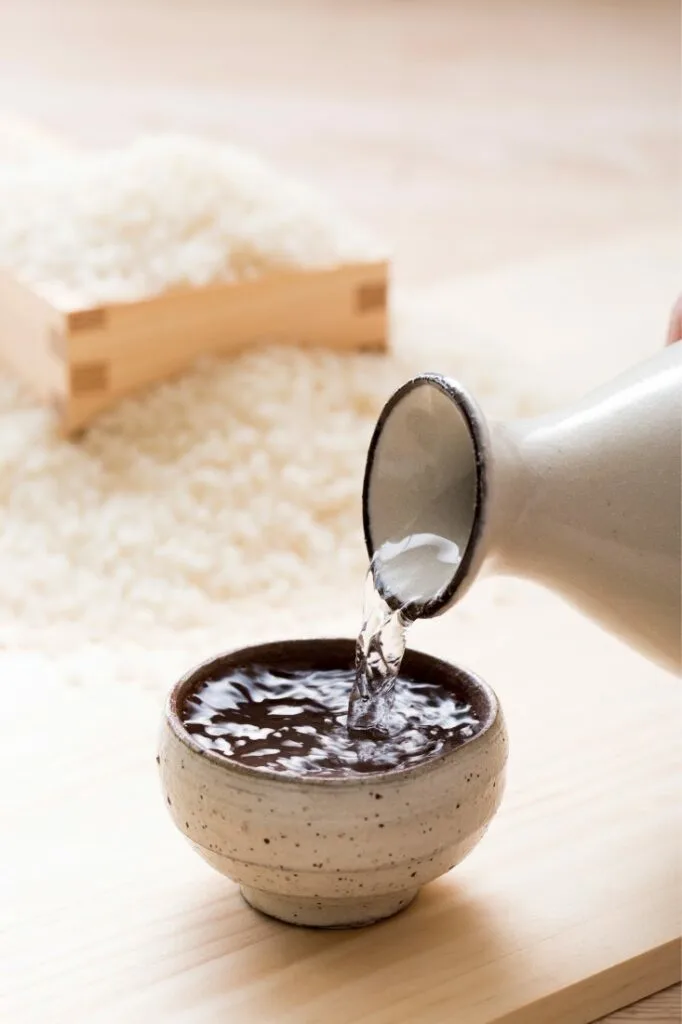 Spending the weekend in Osaka? It's time to get stuck in to some traditional Japanese sake!
One of the best ways to learn about sake is through the Japanese Sake Tasting Class. Held on Saturday afternoons in a central location that looks out over Osaka Castle, this is a great way to kick start your weekend.
Over the class you will learn the about the history and culture of sake and its creation. After the class you'll be able to appreciate the subtle differences between the various types of sake and how to correctly serve it.
---
So that's my list of the best food experiences in Osaka. Do you love Osaka food tours as much as I do? Let me know in the comments below!
Like this blog post? Then Pin it for the future!