It's time for a Greek holiday! From exploring the ancient Acropolis to sailing in the Aegean Sea, these are the best things to do in Athens with friends!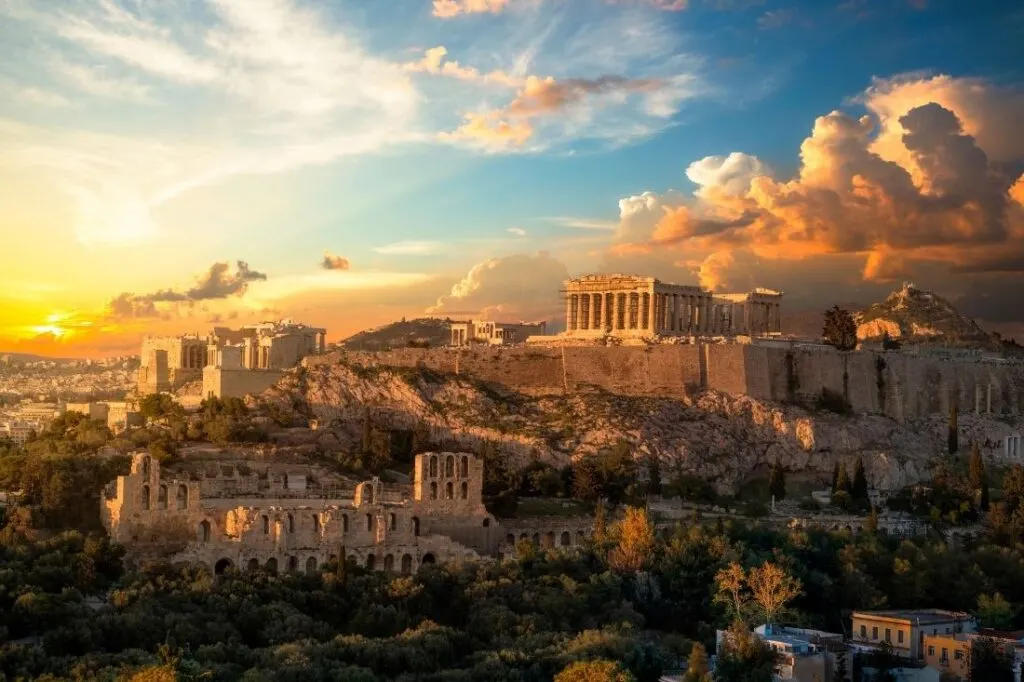 I went to Athens with a group of friends when I was 19 and I completely fell in love with the city.
This wasn't your usual lads holiday like you'd get at Kos and Zakynthos, oh no. We visited the Parthenon, wandered around the streets eating at little tavernas, and really immersed ourselves in all the city to had to offer. I'm not going to lie, we did have a fair few Mythos beers and ouzo while we were there too. Hey, we were 19.
Athens, also known as the 'Glorious City', was named for Athena, the Greek goddess of wisdom. It's very easy to forget with this sprawling metropolis that it was once the most popular city in the world (sorry Sparta).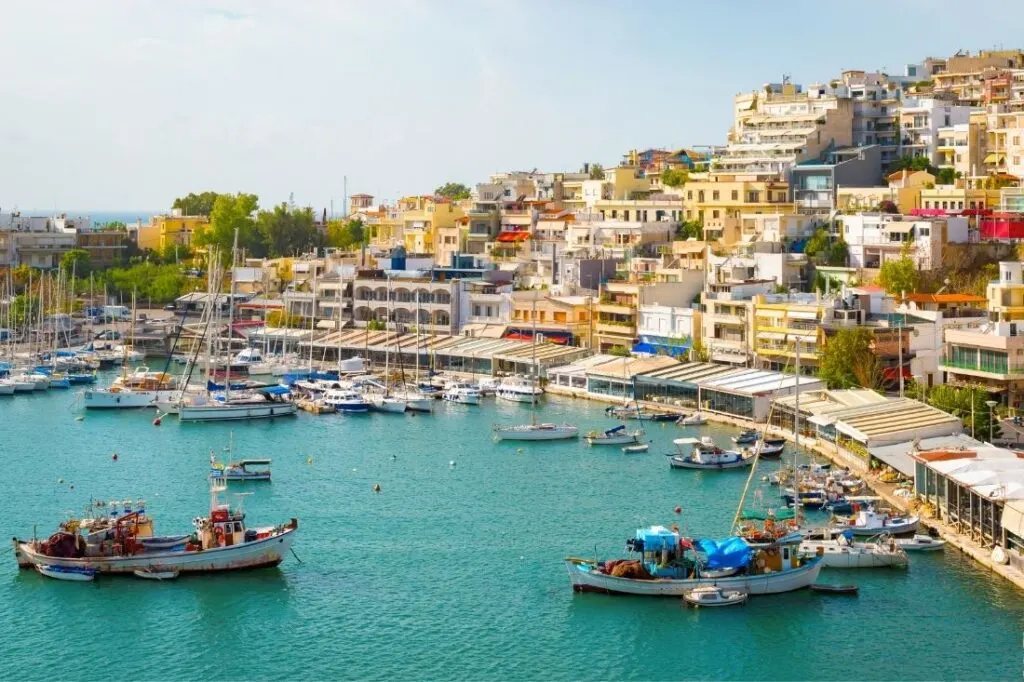 In fact, with Pericles at the helm, a lot of modern politics dates back to the agora of ancient Athens. When you're partying in Exarchia it's really easy to forget that, but there is so much history in this city that dates back 10,000 years.
Athens is a family-friendly destination that has plenty to offer those who want to enjoy the nightlife and culture as well. Visitors can enjoy the city's unique combination of ancient historic sites and modern amenities, making it the ideal destination for any kind of holiday in Europe.
So, if you're looking for some of the best things to do in Athens with friends, you've come to the right place. In this blog post I'll tell you what to do in Athens while on holiday with your best buds.
Visit some of the world's best ancient monuments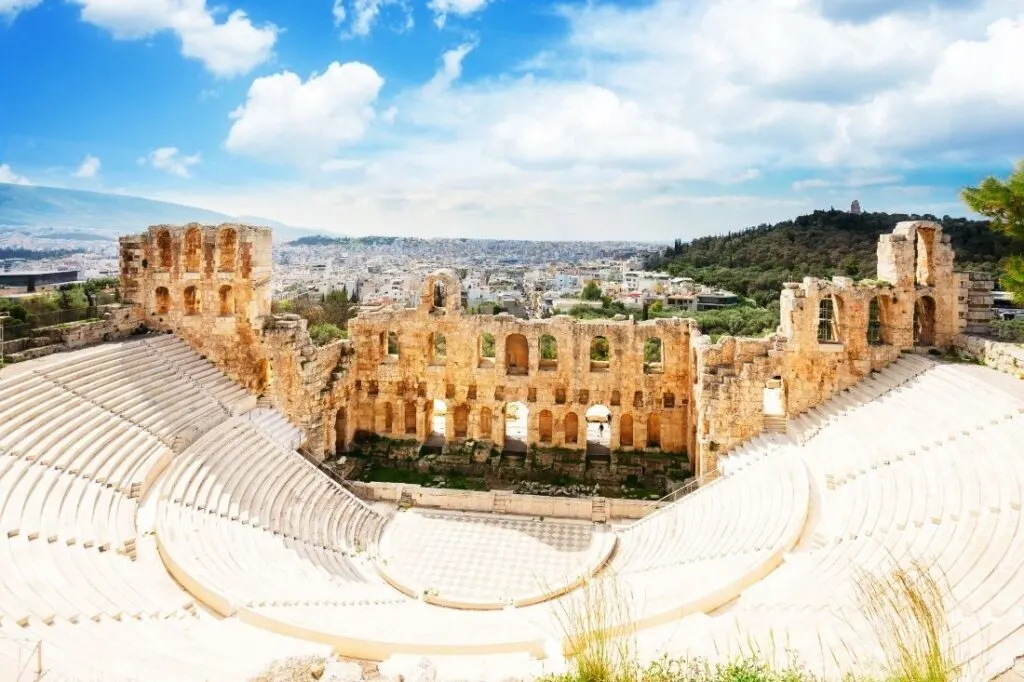 With a city that dates back 10,000 years, you're not short of historic sites to visit. There is a myriad of museums dedicated to preserving the artifacts of the city's inhabitants through the ages, as well as original architecture and buildings dating back thousands of years.
By far the most popular historic site to visit in Athens is the Parthenon. This temple was built between 447 and 438 BC and is dedicated to the goddess Athena. The Acropolis is the citadel in which the Parthenon sits, located at the top of a hill overlooking the city of Athens. In terms of picture postcards of the city, the view of the Parthenon over the city is it.
Athens is also home to monuments from the Roman, Byzantine and Ottoman empires, including:
Theatre of Herodes Atticus
Panathenaic Stadium
Fethiye Mosque
Aerides Bath
Kapnikarea
The Monastery of Dafni
There are way too many to visit on one trip to Athens, so pick a couple and focus on those. I would say the Parthenon (obviously), the Theatre of Herodes Atticus and I like Aerides' Bath too.
Don't forget, this is the birthplace of democracy. Soak up all that history while you're here!
Go sailing along the coast of Athens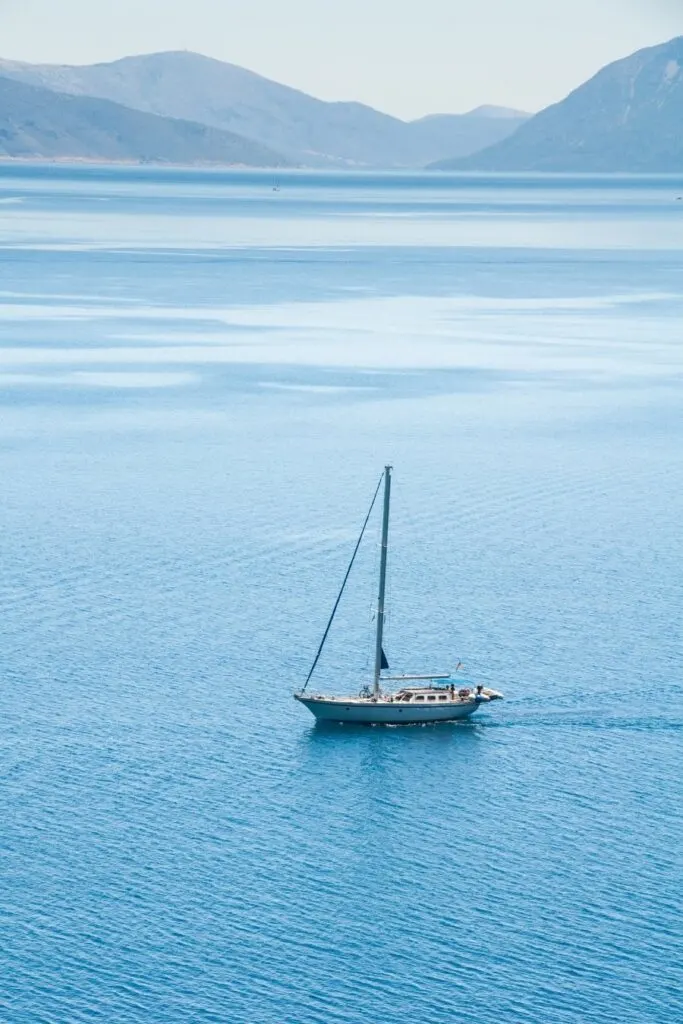 As the southernmost major city in mainland Europe, Athens has stretches of beautiful coastline that offer spectacular views just waiting to been seen from the water. The Attica peninsula protrudes into the Aegean Sea, offering visitors the chance to relax on beautiful beaches or take to the sea. If you want to find your own secret cove, there are a fair few of those too.
If you're a water baby like me, then check out yacht charter Athens. This is a great experience where you can hire a boat and explore the area at your own pace. There are plenty of islands to explore, but it's equally pleasant to follow the coast and view some of the most impressive ruins from the water.
For keen divers and snorkellers, there's plenty to be seen below the water from coral reefs and underwater caves to wrasses, sea bream and maybe even an octopus or turtle.
Keen photographers will be able to capture unique landscapes and seascapes as they cruise around the crystalline waters.
Enjoy the vibrant nightlife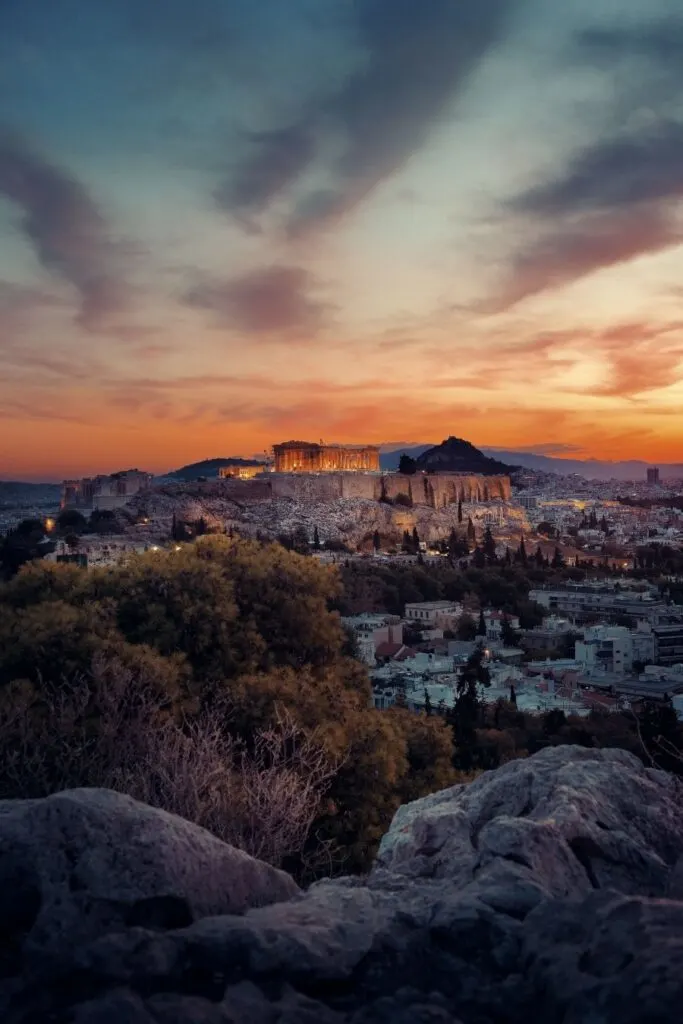 Athens has a thriving nightlife that caters to everyone from backpackers to glitzy high-end bars. From international DJs in the clubs of Gazi and Monastiraki to live music in smaller bars in the Exarchia, if you like immersing yourself in the heartbeat of a city then you'll love Athens.
One of the most renowned clubs in Athens is LOHAN, the club founded by international star Lindsay Lohan alongside her business partner. Hosting the hottest DJs on the club scene, this is the spot to be seen in and it lives up to the hype with an opulent interior, incredible light shows, and confetti cannons. It's an incredible night out and one of the best things to do in Athens with friends.
Other popular clubs that are well worth visiting if you're into the party scene include:
Barrett
Bios
Blue Parrot
Cantina Social
Latraac
Cantina Social
six d.o.g.s
There are plenty of music venues, bars and other evening entertainment to be found down side streets and in suburbs of the city as well.
If clubbing isn't your thing, then head to the Exarchia neighbourhood. This is where you'll find very trendy speakeasy bars and cool cafes. It really is a great part of Athens well worth visiting while you're here.
Discover what Greek food is all about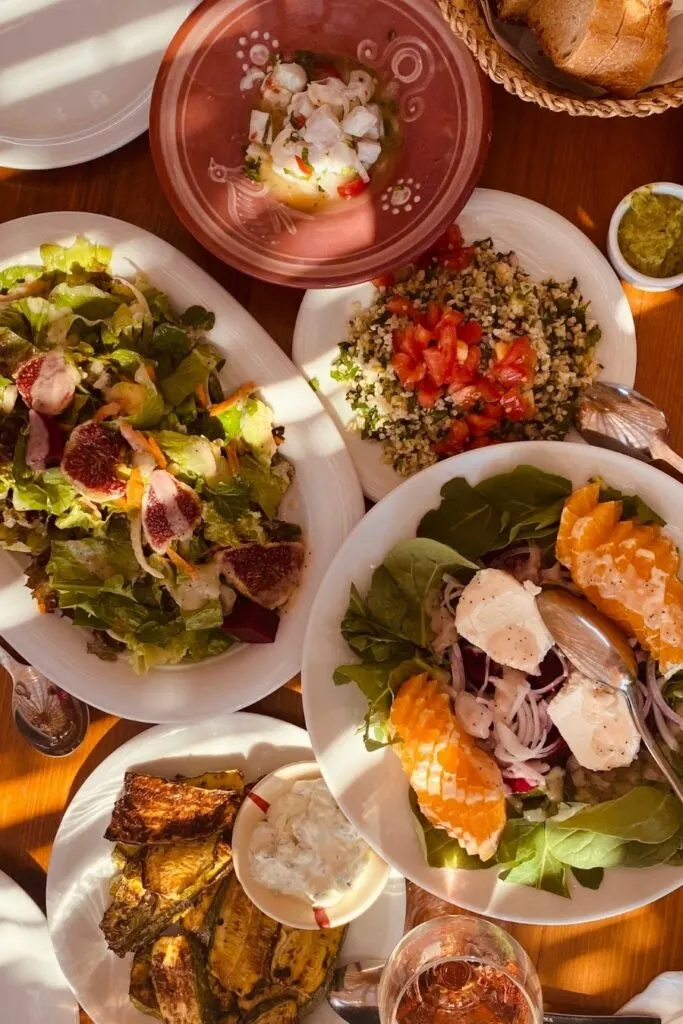 Athens and Greece gets a bit of a bad reputation for food. It's often considered to be very plain and simple, but that does the place such a disservice. Even though it's simple, a gyros or souvlaki from a good quality taverna can be absolutely delicious.
In Athens you'll find everything from traditional Greek dishes to modern international cuisine. Because of its location, you can find incredibly fresh seafood in most restaurants. But for the experience of a lifetime, the Michelin-starred Varoulko is without a doubt one of the best restaurants in Athens. The food here is on the next level. It's expensive, but it's definitely worth it.
Many of the most popular places to eat also offer the most spectacular surroundings in which to order up their delicacies. This is certainly true of Ta Karamanlidikia Tou Fani, a traditional Greek delicatessen set in a neo-classical building that serves as a reminder of the history of the area.
For spectacular views, the terrace at Orizontes offers unparalleled views of the sea and of the entire city sprawling beneath them.
Delve into Athens with the family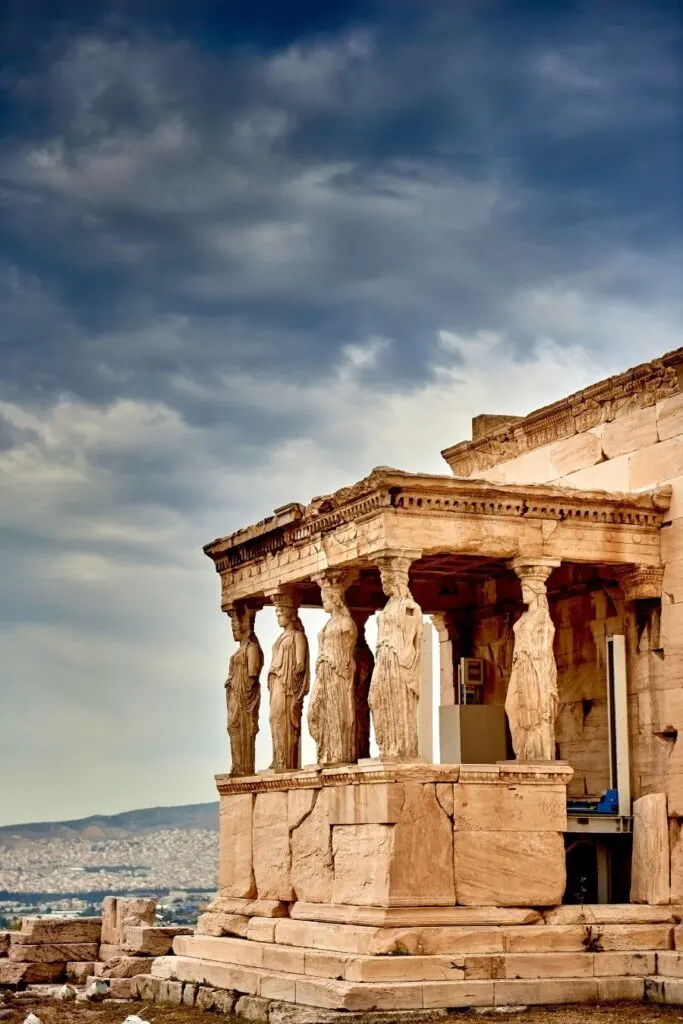 Athens is a very family-friendly city, with plenty for parents and children of all ages to enjoy. As well as exploring the history at the most famous museums of the Parthenon and the Acropolis, there are plenty of collections designed to appeal to children of all ages.
The Greek Children's Art Museum features interactive works of art from younger people aged between 4-14, displaying a range of techniques and media, all created with a focus on education.
For a sightseeing tour that will appeal to younger visitors, the Happy Train is street train that takes passengers on a tour of the most interesting sights of the city, including the Acropolis, the Temple of Zeus, Thission, and Hadrian's Arch.
Athens has plenty to offer visitors, from beautiful beaches to throbbing clubs and plenty of historical sites to explore. There are plenty of fun places to meet friends and explore both the ancient and more modern aspects of the city.
Whether you want to delve into the history of the Greek capital, relax while enjoying the stunning scenery or plan some family fun, Athens is an incredible holiday destination.
---
What are your favourite things to do in Athens with friends? Like me know in the comments below and I'll add them to this post!
Like the post? Then Pin it for the future!