Brave enough to take on the world's longest underground zip line in the pitch-black dark? Then Go Below Wales is the place for you!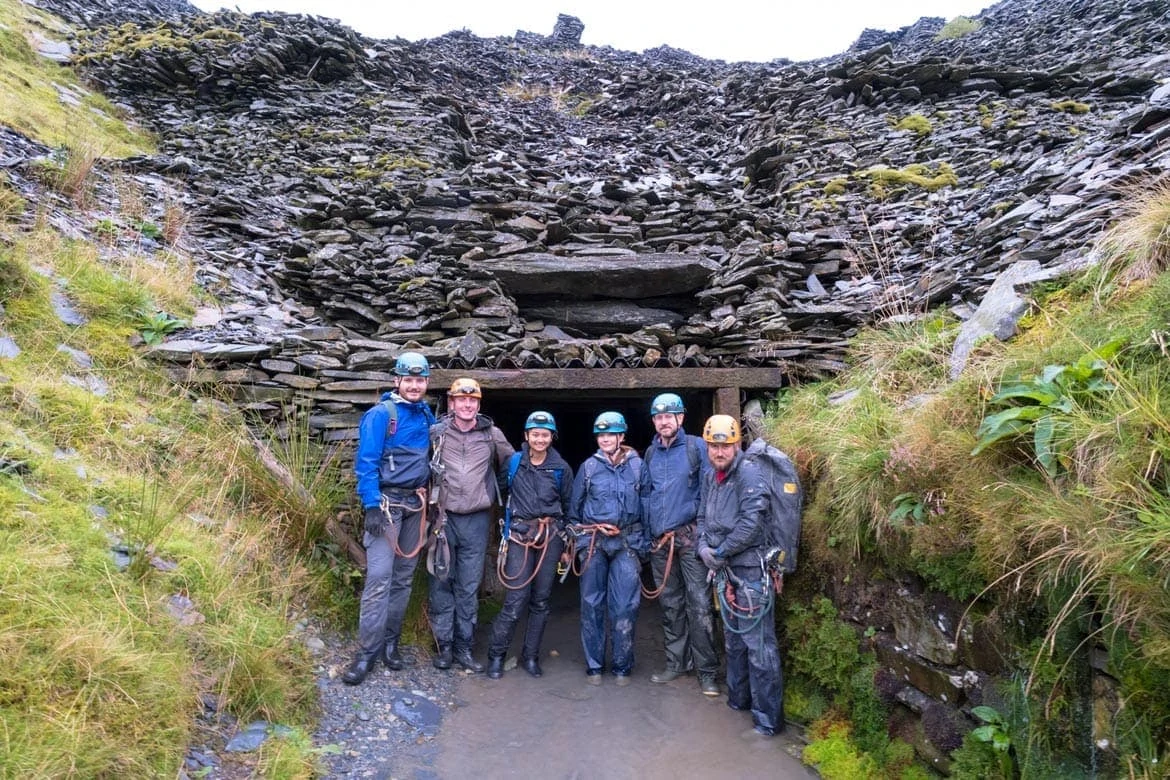 It's not often that I get scared, but halfway through Go Below Wales, when scrambling up a ridiculously steep climb in the pitch-black of an abandoned slate mine, I thought to myself "what on earth am I doing!?"
I looked down and I could only see about 20 metres below me, then there was nothing but darkness. Heart pounding, I knew the only way was up, and slowly, one shaky step at a time, I eventually made it to the top of the mine shaft.
Back on steady ground I smiled to myself, that sense of exhilaration and accomplishment washing over me. I couldn't hang around for long though, the next activity was another crazy zip line through the caves. Yes, you read that right, ziplining underground in the caves of North Wales.
Let me say this now. As far as getting outside your comfort zone and pushing your own personal boundaries, there's nothing quite like Go Below in Snowdonia to get the adrenaline pumping!
If you like the sound of this adventure then read on. I promise you this is one of the best adventure activities in the UK!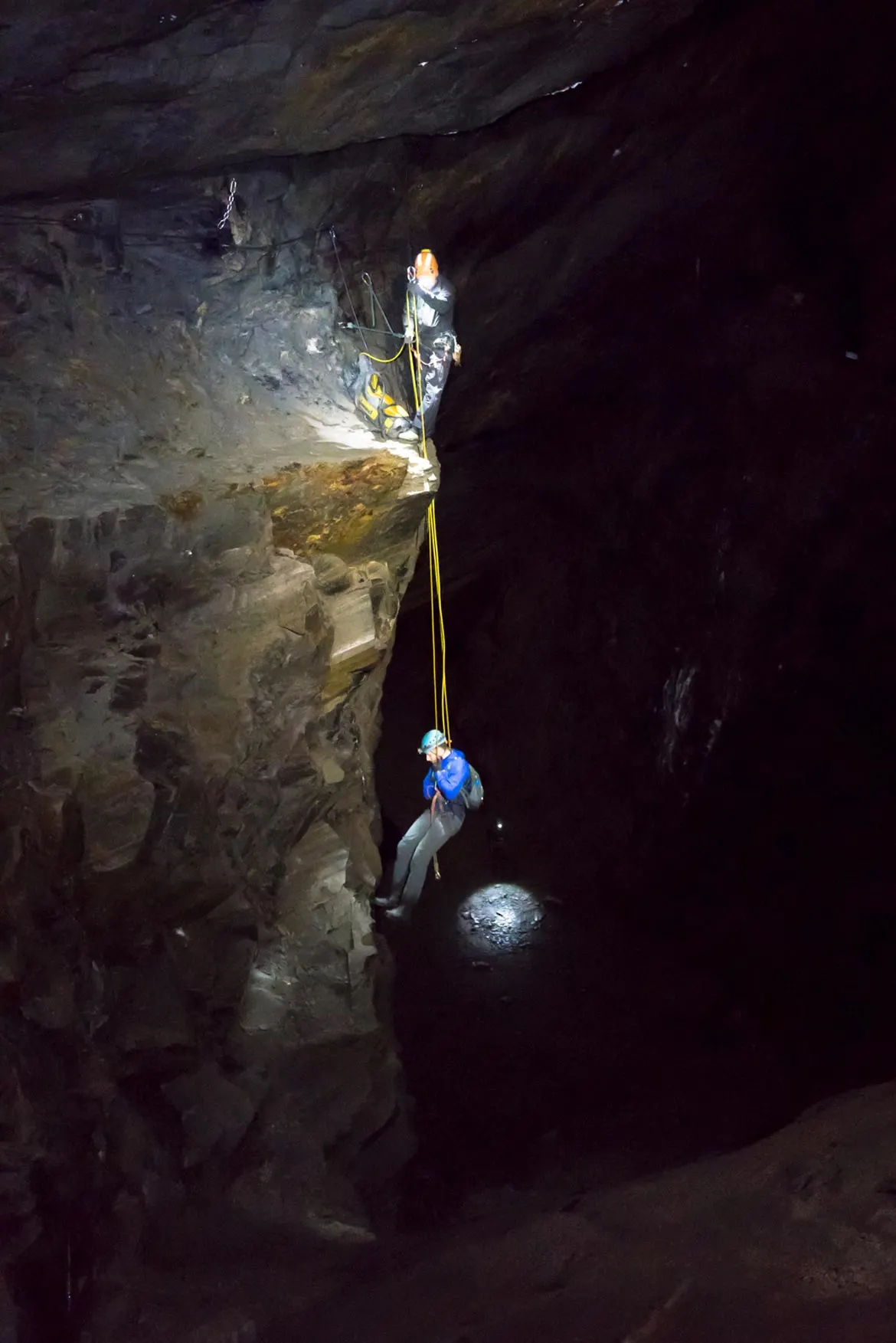 My experience of Go Below Wales
Recently I took on Go Below Underground Adventures in the heart of Snowdonia National Park.
As the name suggests, this is an amazing adrenaline-fuelled day in the old abandoned slate mines located in North Wales. There are a number of outdoor activities in North Wales, but none are quite like this one.
On this tour I did activities like abseiling, climbing, walking over rotting bridges, ziplining over massive caverns, oh and there was even a freefall simulator that's like jumping out of a plane. And you do all of these activities underground in the pitch-black dark. HOW CRAZY DOES THAT SOUND!?
I really can't recommend this activity enough. It's definitely a North Wales adventure and one of my favourite experiences in the United Kingdom. Hopefully you'll love it as much as I did!
What is Go Below Underground Adventures?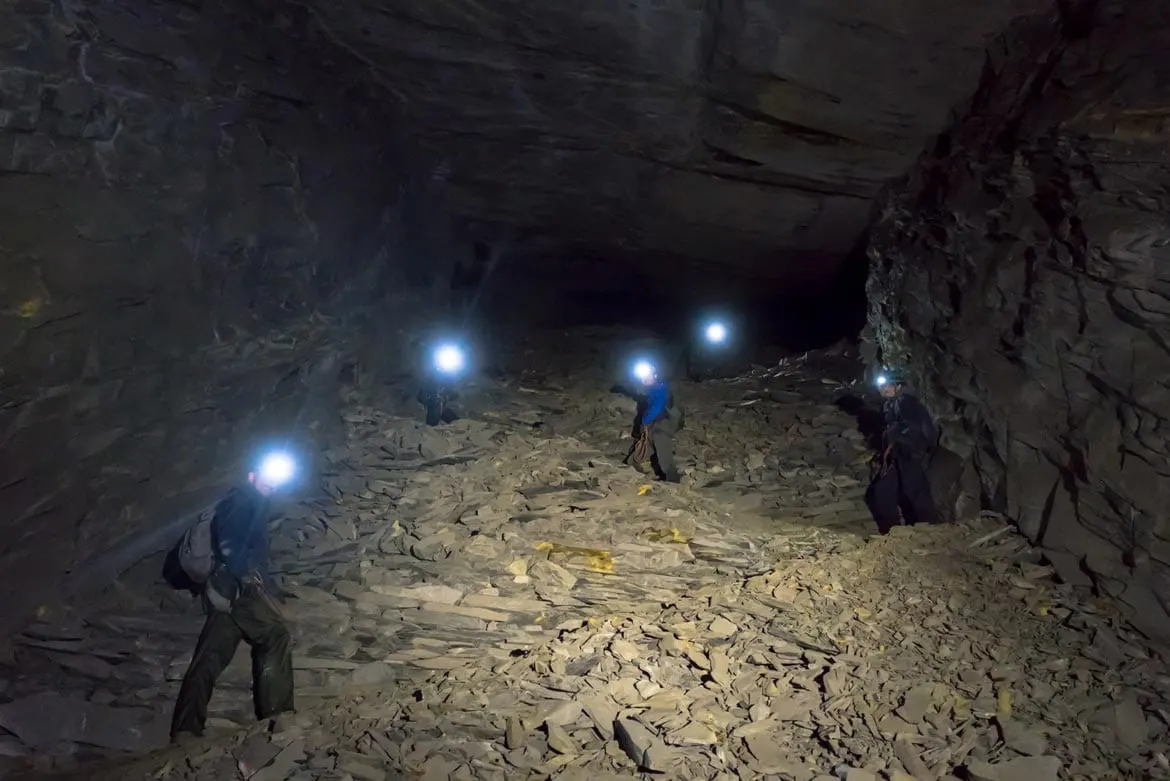 They are an adventure tour company that specialise in activities in the slate mines of Snowdonia in Wales. For me, this is one of the best things to do in Snowdonia (click on the link to find out some of the other top activities in Snowdonia National Park).
The tour that I went on, the Ultimate Extreme, is purely for adrenaline junkies like me. This is actually aimed at people aged 18+ so you know it's serious.
On this tour you'll take on the Goliath zipride, the longest and deepest underground zip line in the world. Yes, this is really a thing and you're going to love it.
There's also the freefall simulator at the end of it all. This is like jumping out of a plane without being able to see anything, so it's certainly not for the faint-hearted. This is the world's first underground free fall so it's definitely one for the bucket list too!
Go Below is one of North Wales' top attractions, so if you're looking for something to do with the family or on holiday, then make sure you add this to the list.
Going on the Ultimate Extreme adventure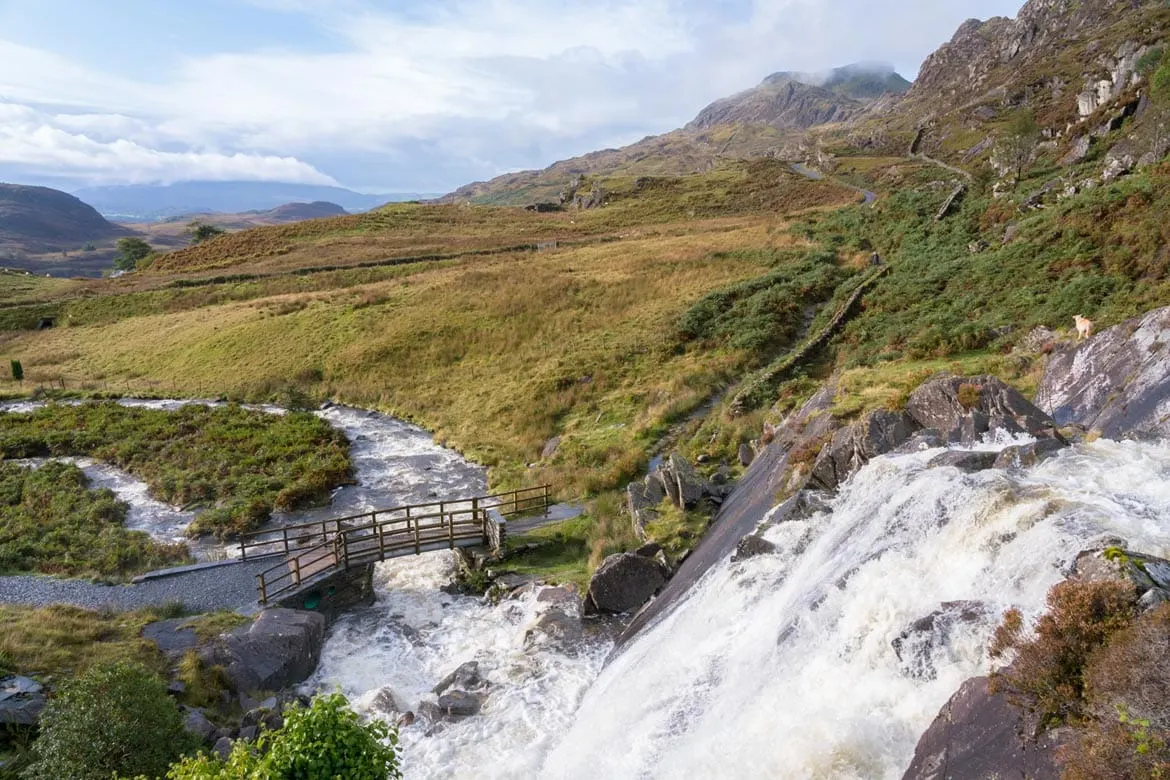 Let me say this now, I LOVED THIS TOUR SO MUCH! I really can't say it enough, but I genuinely had such a good time with Go Below. It's such a unique experience that you can't do anywhere else in the world.
I first met my guides Simon & Josh at 09:30 at Tanygrisiau, a small village 20 minutes from Betws-y-Coed. There they went through what we'd be getting up to on the Ultimate Extreme tour and they went through all the dos and don'ts too.
From there we drove 5 minutes up to Cwmorthin, a gorgeous waterfall up in the mountains. I felt like this set the scene for the tour and it really is in a spectacular location. This is what North Wales is all about so drink in the views before descending into the mines.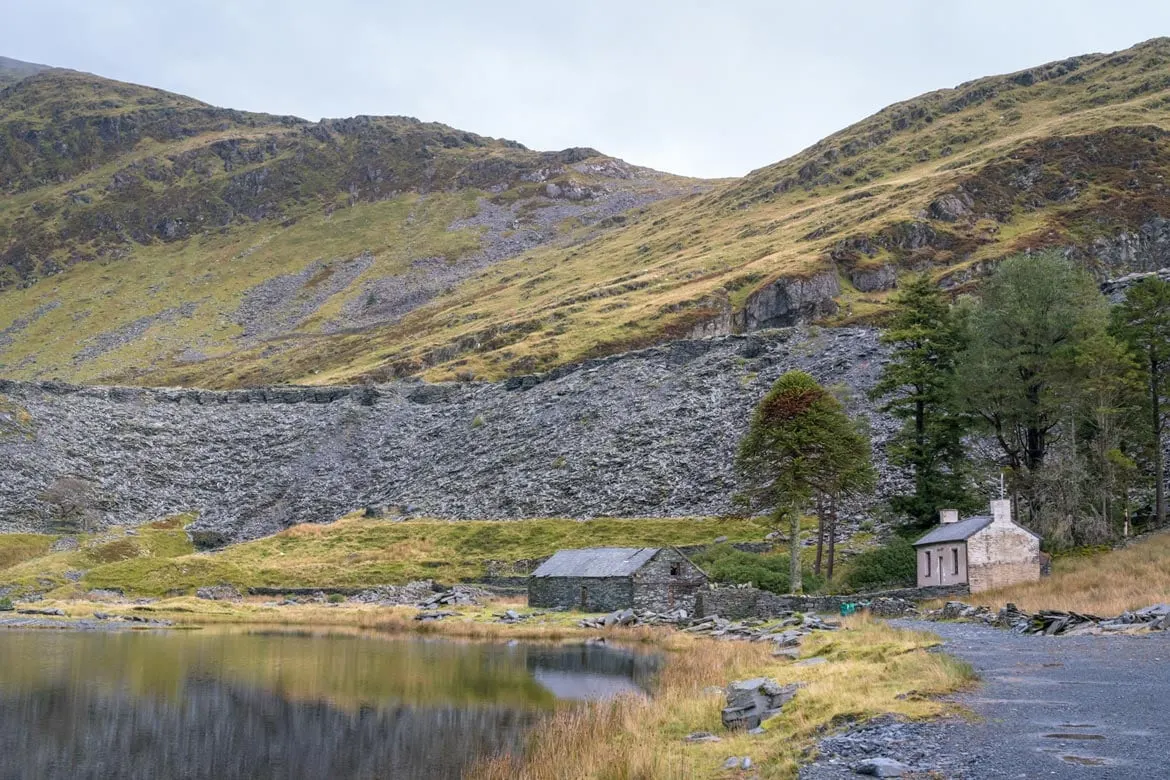 To get to the mines from there, it's a short 30-minute walk to the lake at Cwmorthin. It's here that you start to see signs of the mine with a few ruined buildings dotted around the place. Even though it's beautiful, it's desolate too. The mine is so far from life I can't imagine what it would've been like living here being so isolated from everything.
It was at the lake that we kitted up before we entered the mines. Don't worry, the guys at Go Below provide you with welly boots, safety harnesses and helmets with head torches. They'll also show you how to use everything too.
Both my guides Simon & Josh were great and most importantly they want you to have FUN!
Abseiling, climbing and ziplining in the mines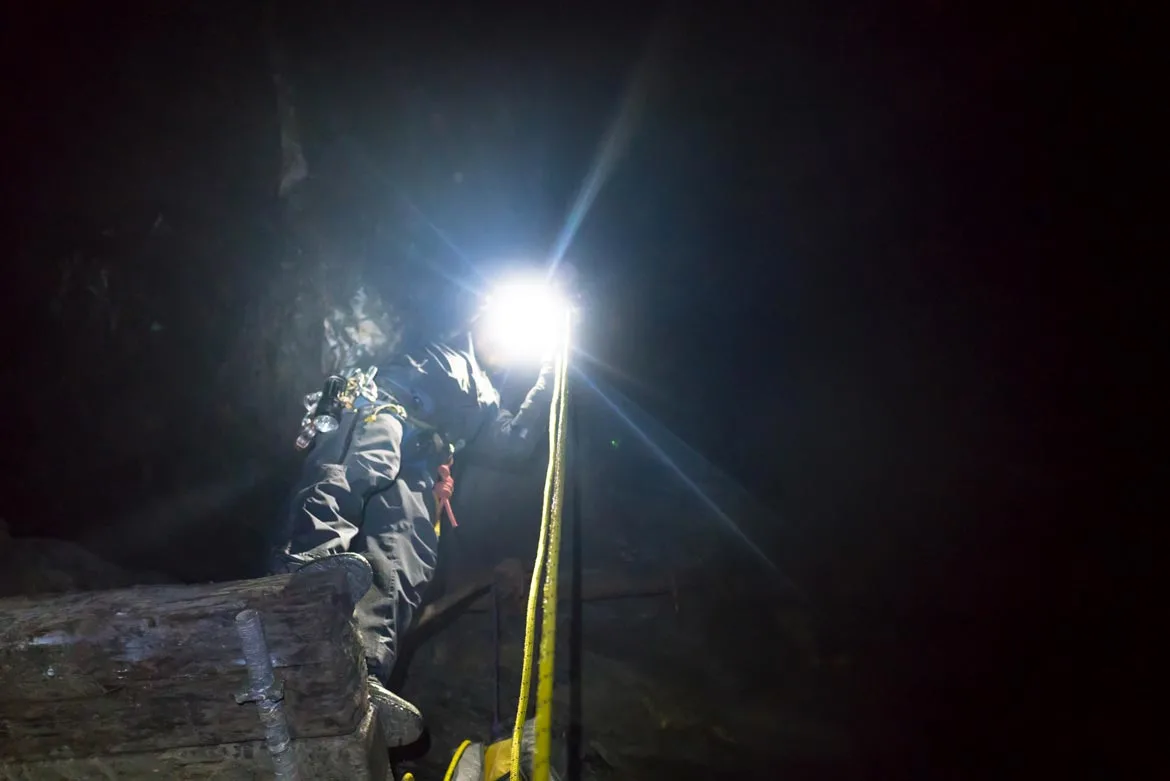 I know I'm stating the obvious but the mines are pitch-black. As soon as you enter this darkness envelopes you. Get used to it because you're in the darkness for the next 6 hours!
Almost straight away we were clinging to the side of the wall trying to get from one side of a cave to another. I felt like they put this nerve-tester right at the beginning to see if you can do it or not. Apparently this is the point that people are most likely to back out, but if you sign up to a tour aged 18+ called the 'Ultimate Xtreme' you know what you're getting yourself in for!
Once we'd completed the first traverse, we immediately went into a 15-metre abseil to the level below. From that point onwards it was nothing but fast paced fun with climbs and zip lines almost every 20 minutes.
One of my favourite activities was the Goliath zip line. This is the longest and deepest underground zip line in the world at 130 metres. It's actually really easy and it's so much fun zooming along in the dark. I dare you to turn your head torch off for an even eerier experience!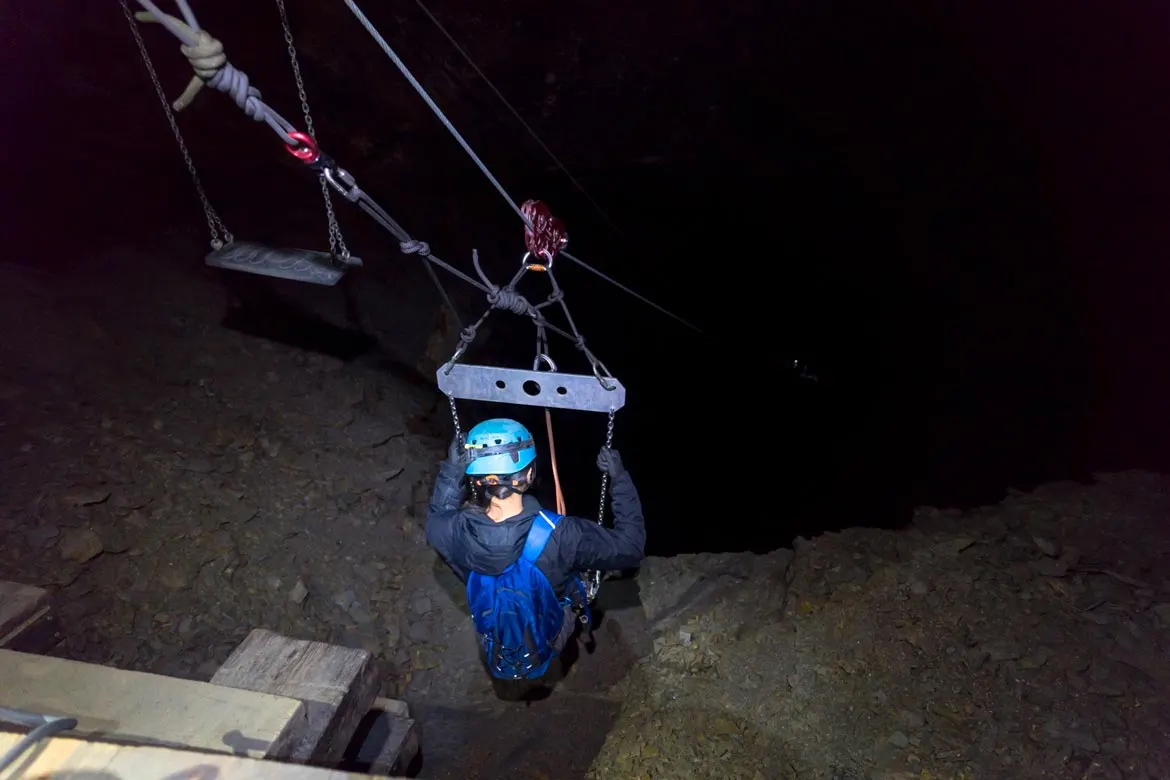 I also really enjoyed the climbs up the mine shafts. For me, this was the scariest part about Go Below Underground Adventures, I think because it's all down to you.
When you're on a zip line, you just go, but when you're halfway up a 40-metre climb with the tiniest steps cut into the side of a mine shaft, you're the one who's got to find the nerve to keep going. That's when I nearly lost it myself. As I said, this really is a challenge!
Once you get to the end of the tour though that sense of achievement at completing it all will keep you smiling for days.
The history of the slate mines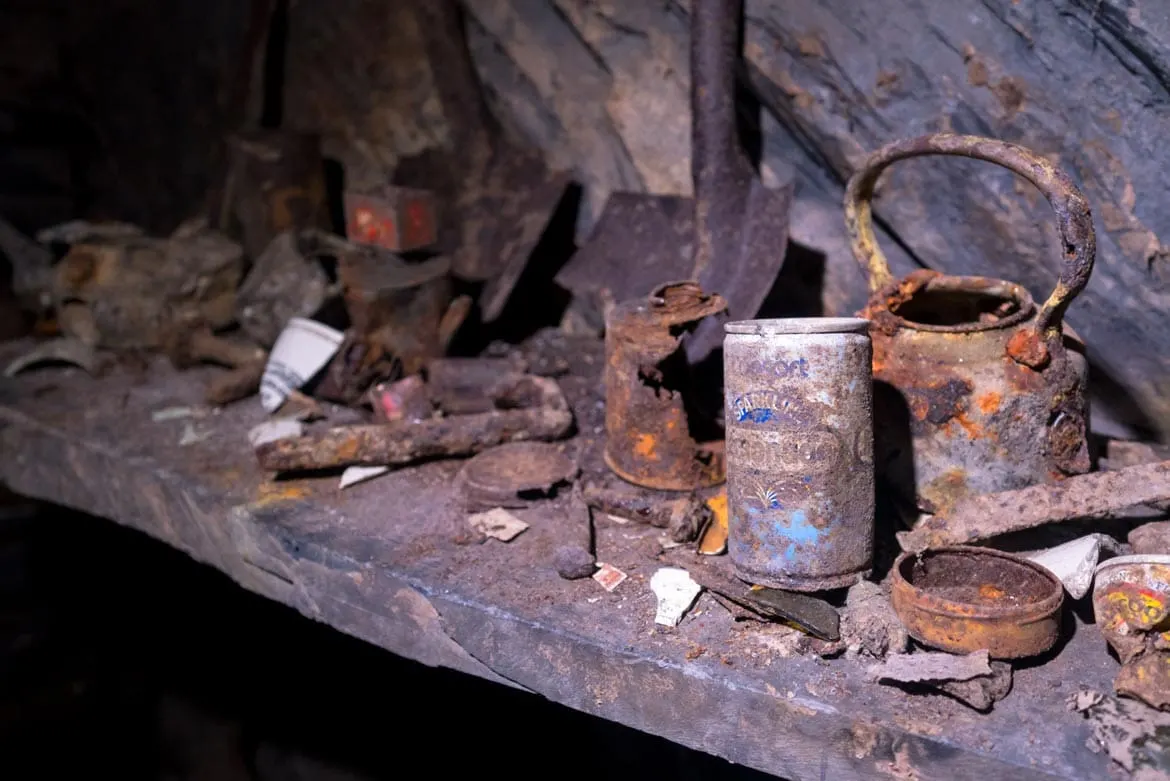 What I really loved about this tour in the mines is it really brought the history of the area to life.
Everything we did, from the traverses across the mines to walking over wooden bridges from one cavern to another, it's supposed to simulate what the miners would've done 100 years ago.
Remember, we had head lights whereas they would've had candle light. It's so hard to imagine how bad living and working conditions must've been like here, but this tour tries to showcase what it would've been like.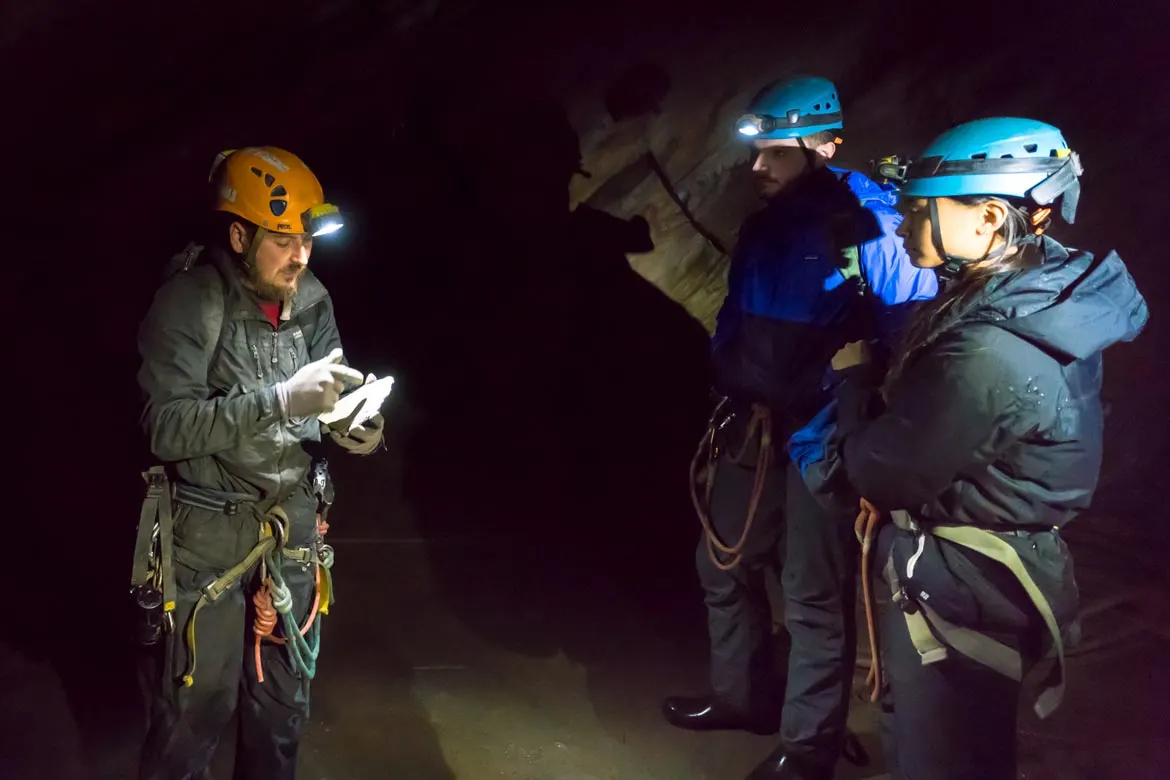 During the most popular period of the mine, it's thought around 1,000 people would've worked in and around the mine.
Some miners would've been down underground for more than 12 hours a day. I mean, how was that ever safe?
Large sections of the mines haven't seen a soul since the 1800s and there are still old remnants that this was a working mine all over the place.
Even though it's all about having as much fun as possible, it's also important to remember that people died in the mines. Even though Go Below is challenging, you've got to respect the mine too.
You can read more about the slate industry and its history here.
What are the different tours on offer?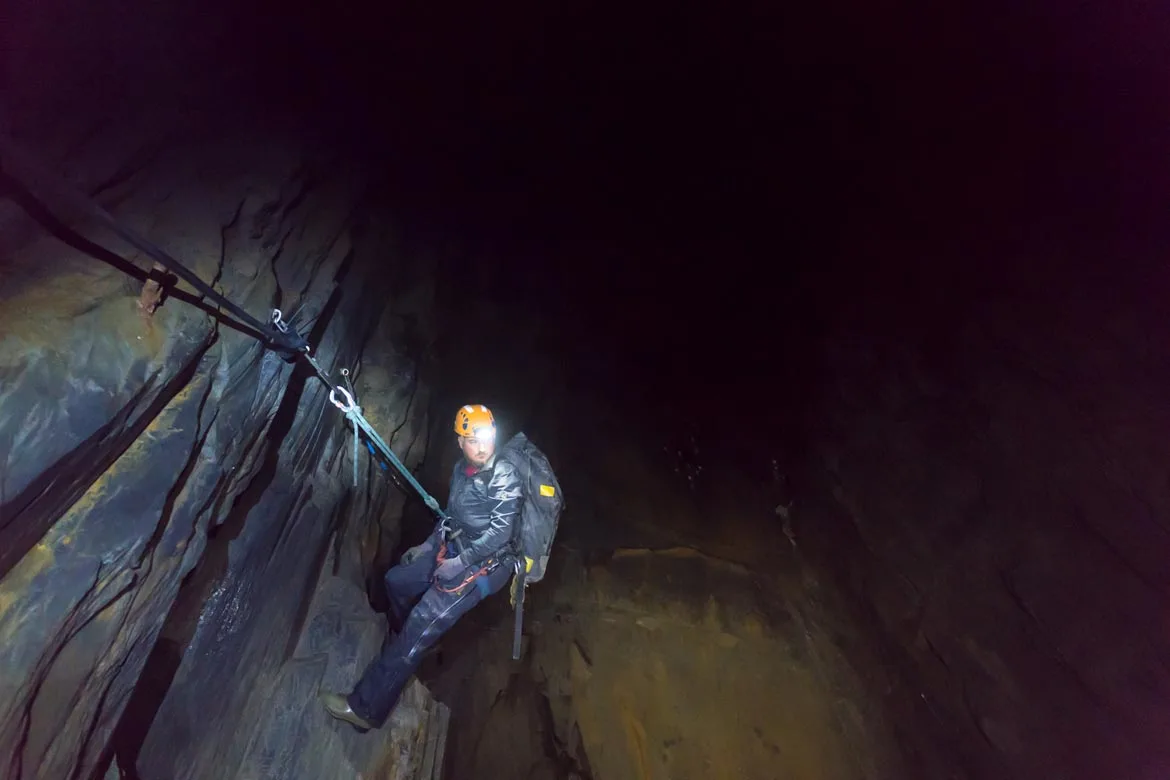 There are 3 different tours on offer all for different ages, experience and fitness levels.
Go Below Challenge – This is the easiest tour aimed at families and younger people. The minimum age for this tour is 10 and it involves less abseils, climbs and zip lines. However, it does have an amazing boat section on an underground lake which is pretty epic. Also, as this is a 5-hour guided tour it's just a half-day activity unlike the other two.
Go Below Hero Xtreme – This is a bit tougher than the Go Below Challenge but not of the same standard as the Ultimate Extreme. It should give you a really good taster of what it's like in the mines and includes a couple of scary bridges which you've got to get across too.
Go Below Ultimate Xtreme – Obviously this is the tour I did which I've told you about above. If you're looking for the ultimate adventure with no holds barred, then this is the tour for you! I can't recommend this tour enough and it really is such a fantastic experience.
How much does Go Below Wales cost?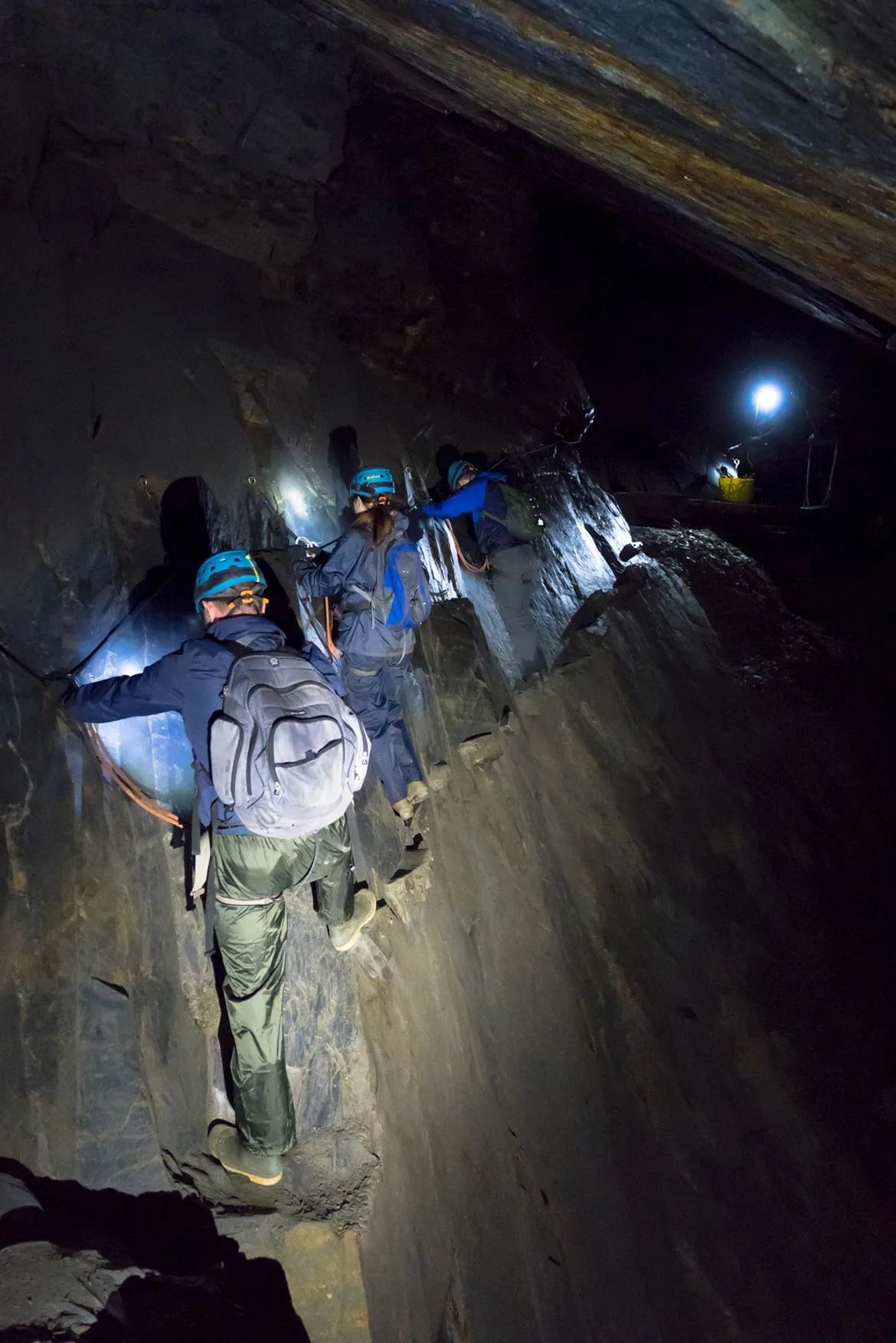 Go Below Challenge – £49 per person
Go Below Hero Xtreme – £79 per person
Go Below Ultimate Xtreme – £89 per person
All of these prices are inclusive of all equipment hire such as welly boots, harnesses and helmets with head torches. Group sizes are up to 12 people and there will be 2 guides with you at all times.
My top tips for Go Below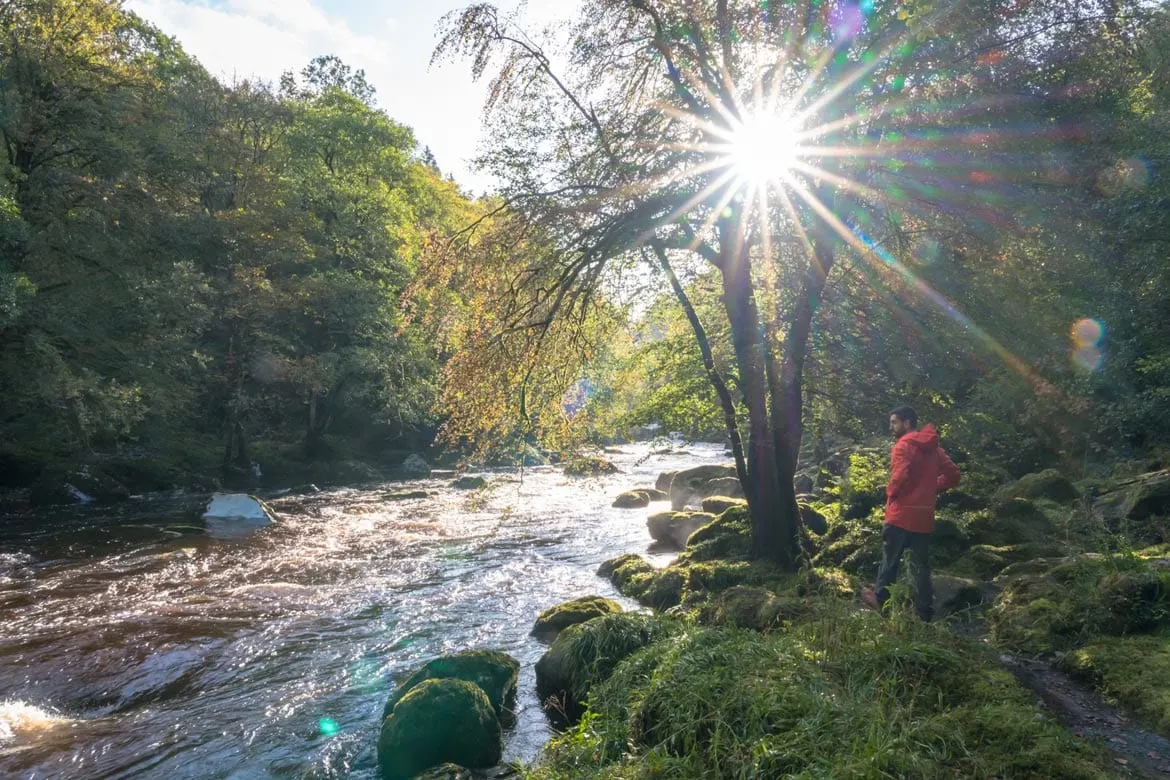 Bring food and water for the whole day – I had my backpack with me (which you're allowed to take into the mines), so I packed a lunch and lots of water. If you didn't buy anything beforehand there's a café before you start the tour at Tanygrisiau where you can buy food. If you're doing the Challenge tour there's a café near the entrance of the tour start.
Wear waterproofs that you don't mind getting dirty – Even though Go Below will supply you with welly boots, it's a good idea to wear waterproof trousers and a warm jacket. It can get quite cold when you're not moving around so having a spare layer is a good idea.
Don't leave any rubbish in the caves – When you stop for lunch it's really important to take out all rubbish with you.
Bring a torch – If you want to see more of the caves and the mine then it's a good idea to bring a torch with you.
Always listen to and follow the advice of the guides – The guides at Go Below are excellent. They know the caves like the back of their hand and they're there to ensure you have the best possible time while you're underground but it's important to listen to them.
Other places to visit in North Wales
Llyn Ogwen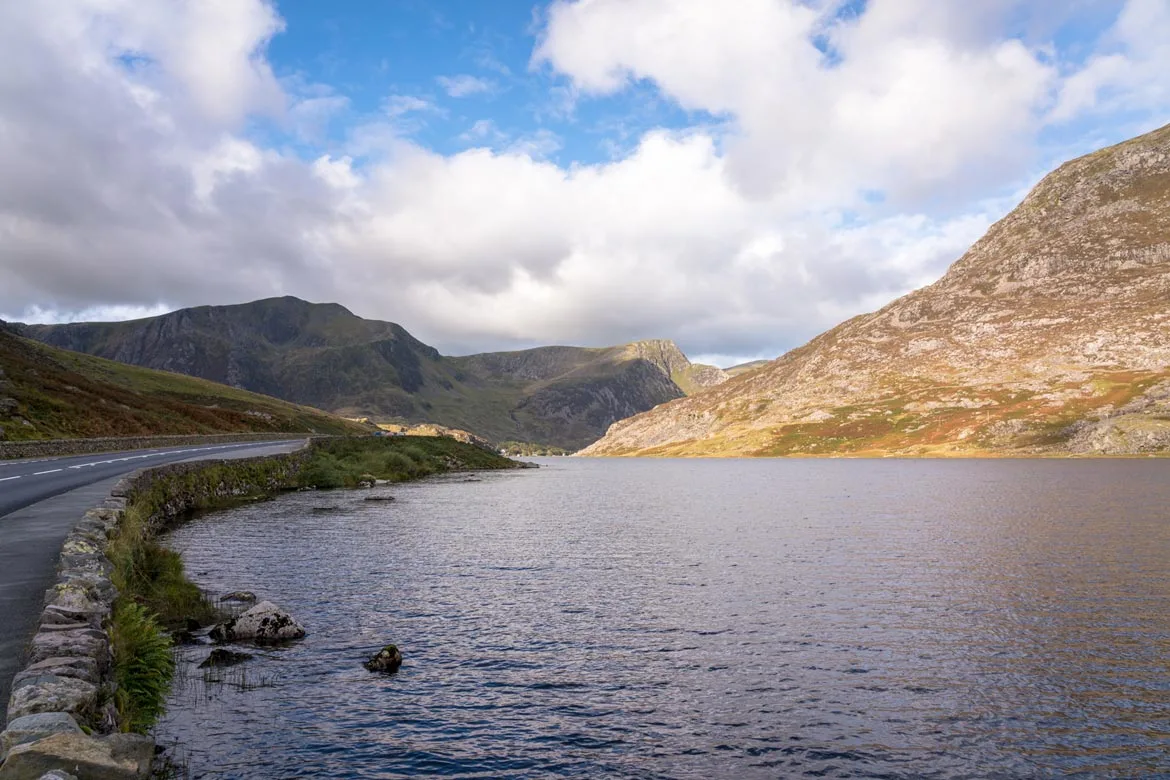 Llyn Ogwen is one of the many beautiful lakes found in North Wales. There are a few free parking spots by the side of the lake, so I really recommend coming here and going for a walk along the lake shore. It's amazing being by the water with the mountain all around you.
Tryfan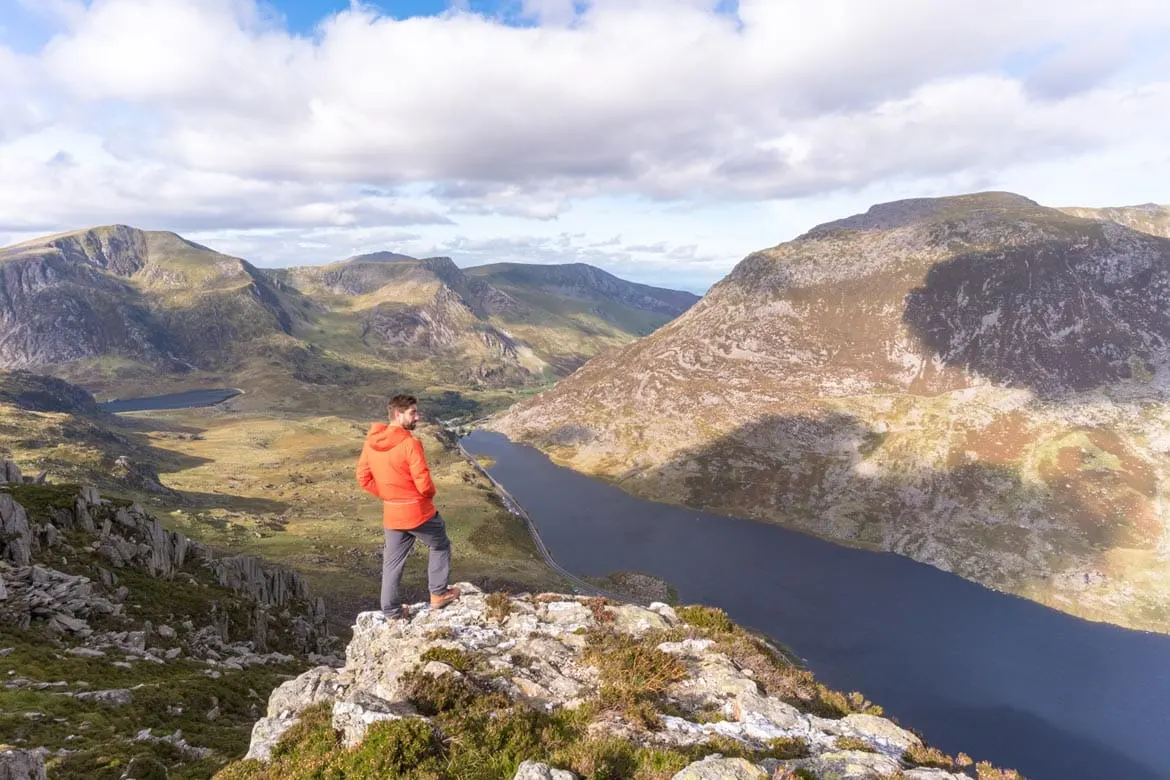 For those of you looking for an adventure, let me introduce you to Tryfan. This is one of the toughest hikes in Snowdondia and will really push the boundaries. Even though it's only the 15th highest peak in Wales, most of the ascent is straight up, often using your hands climbing over rocks. This is a grade 1 hike/climb so it certainly isn't for the faint-hearted!
Be sure to plan your route carefully and let people know where you are going, and what time you expect to be back and always check the weather conditions before you start your climb. If at any point it feels unsafe then it's best to return the bottom.
Aber Falls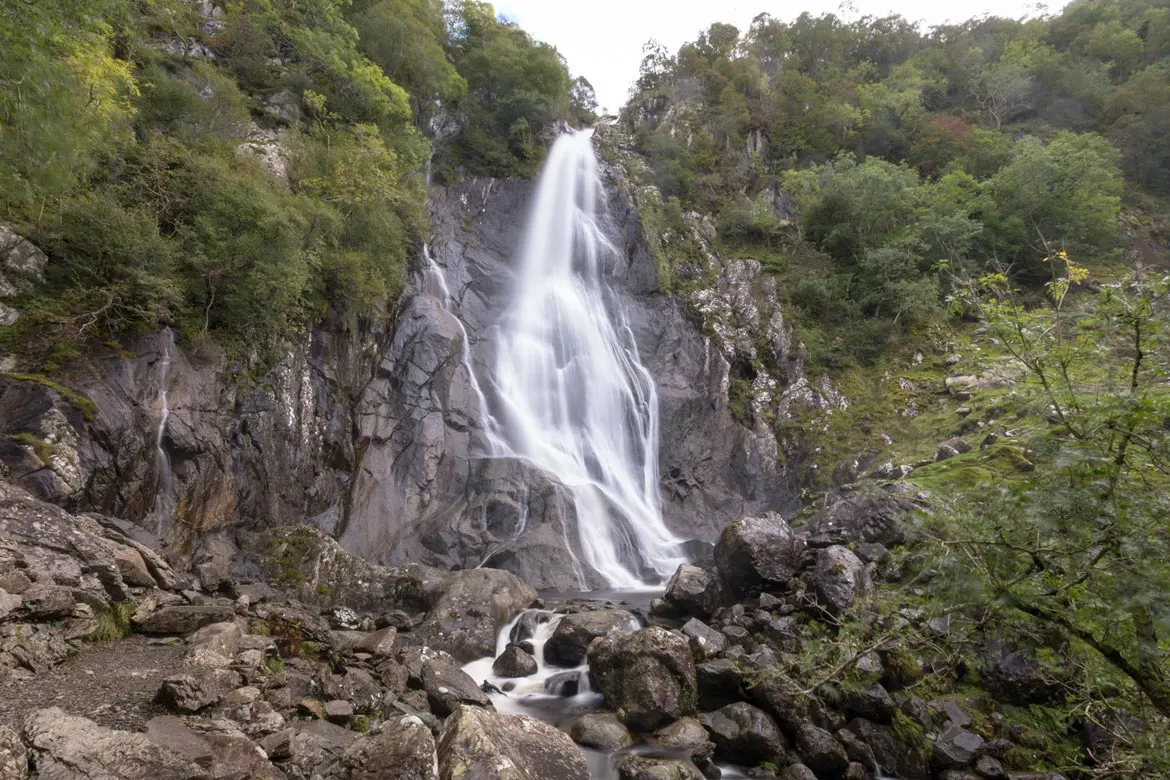 I think Aber Falls might just be one of the most beautiful waterfalls in the UK. You can find Aber Falls 2 miles south of the village of Abergwyngregyn in the heart of Snowdonia National Park. After a short 30-minute walk from the car park through a meadow I was eventually greeted with this view. Pretty stunning, right?
Hotels in Betws-y-Coed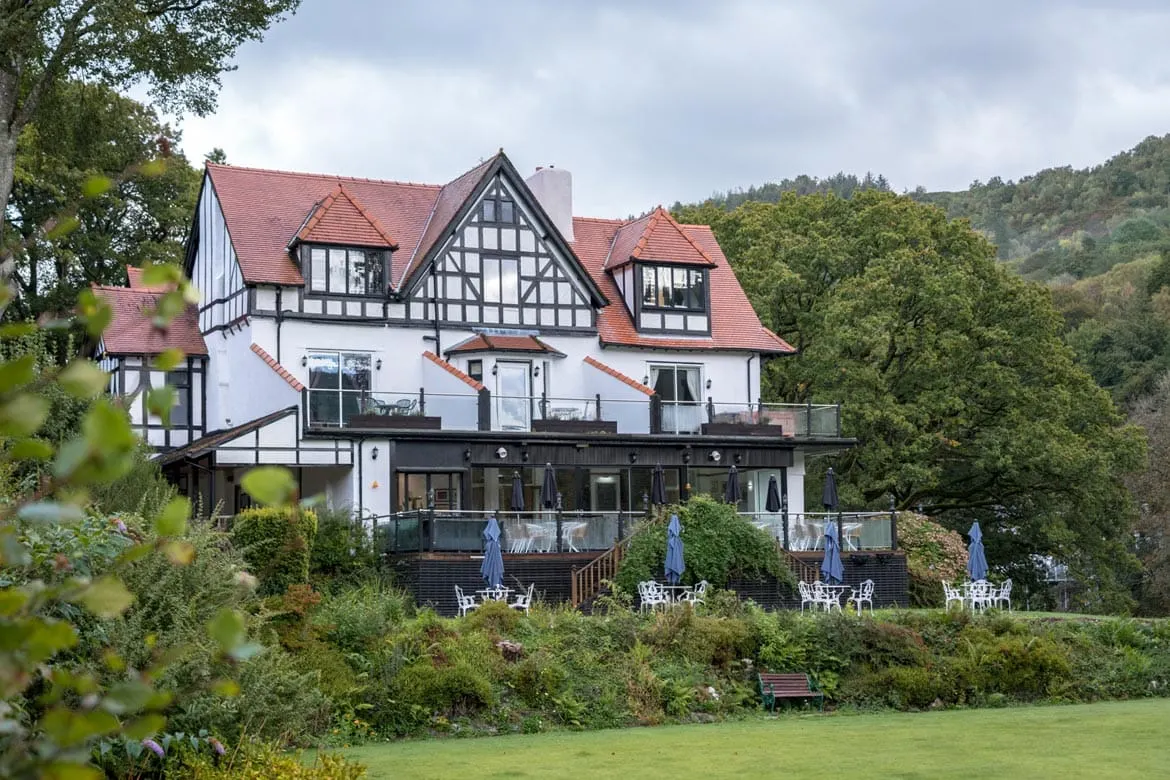 This is where I stayed while I was in North Wales and it was a lovely hotel.
Located next to the River Conwy and near the Conwy Falls, you couldn't ask for a more peaceful and secluded location. Also, the pubs and restaurants of Betws-y-Coed are just a short walk from the hotel.
The Riverside Restaurant also overlooks the river and offers AA Rosette-quality cuisine. A choice of bars means you can either relax beside a real log fire, or overlook the 16 acres of hotel grounds. Perfect, right!?
---
My trip to Go Below Wales was in association with Visit Wales promoting some of the best things to do in North Wales. As always, views are entirely my own and without bias.
If you're in the area, here are some of the best beaches in North Wales for you. These are all perfect for a proper beach day, so enjoy!
Do you think you'd be brave enough to take on Go Below? What other activities are you thinking of doing while in Wales? Let me know in the comments below!
Like this blog post? Then make sure you Pin it for the future!