Are you looking for some of the best UK wild camping spots? From Dartmoor National Park to Scotland, this is where to go wild camping in the UK!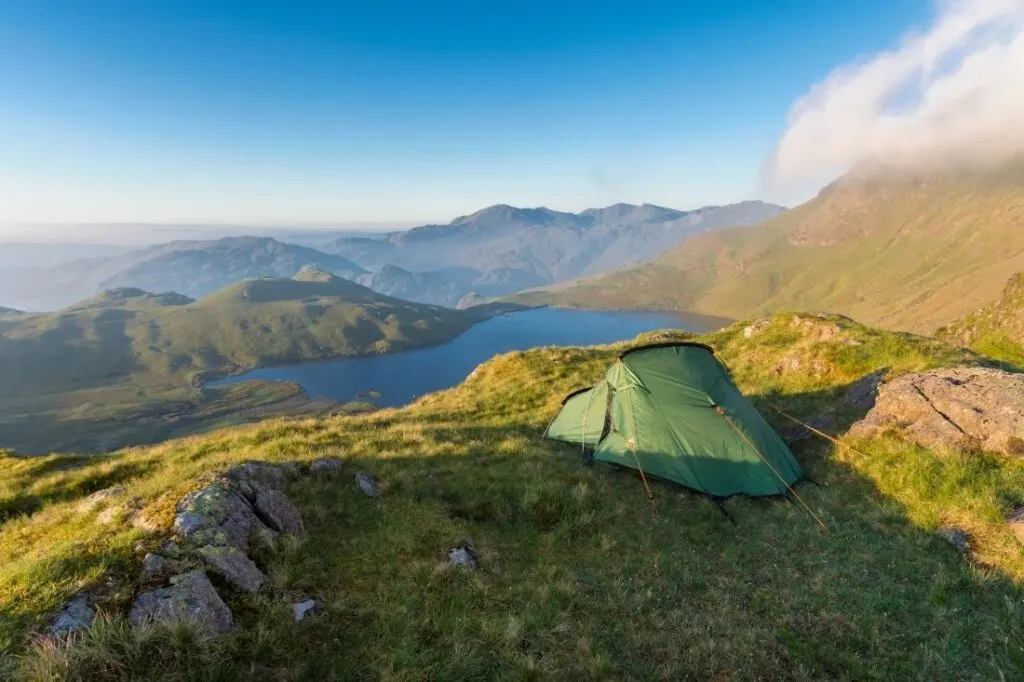 Are you looking for the best wild camping spots in the UK? Then you've come to the right place.
I genuinely think wild camping is one of my favourite UK adventures. That feeling of going to sleep under the stars and waking up with the misty countryside all around, to me that's what wild camping is all about.
Wild camping (basically, staying anywhere not in a campsite or caravan park) has been getting more and more popular over the last few years. When you're completely cut off from everyone else and completely immersed in nature, it's very easy to understand why. Also, campsite toilets. None of us need that anymore.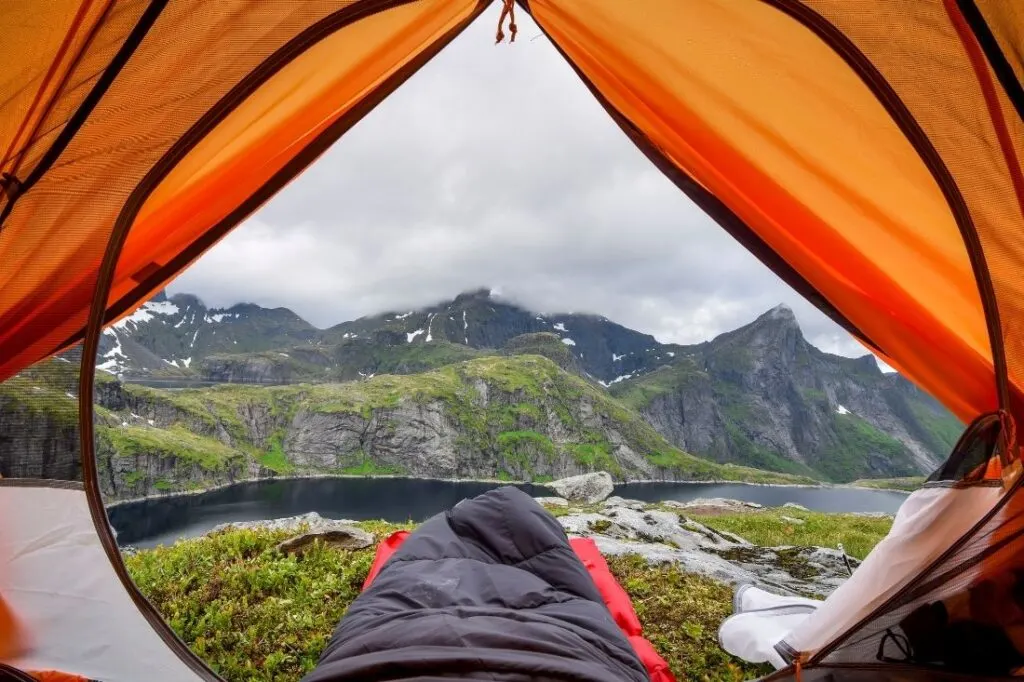 What I love about wild camping in the UK is that sense of freedom it gives you. If you're looking at getting some headspace, there's no better way of doing it.
Also, if you've already got the gear, then it's a very cheap and easy activity to do. If you don't have the gear yet, check out AddNature for some great discounts on all their camping equipment.
Another thing I love about wild camping is you're completely self-sufficient for a couple of days. It's just you, nature, and that's pretty much it. What more could you want?
If you're looking at planning an adventure anytime soon, wild camping is a great place to start.
From Dartmoor to the Brecon Beacons, these are some of the best UK wild camping spots!
Is wild camping illegal in the UK?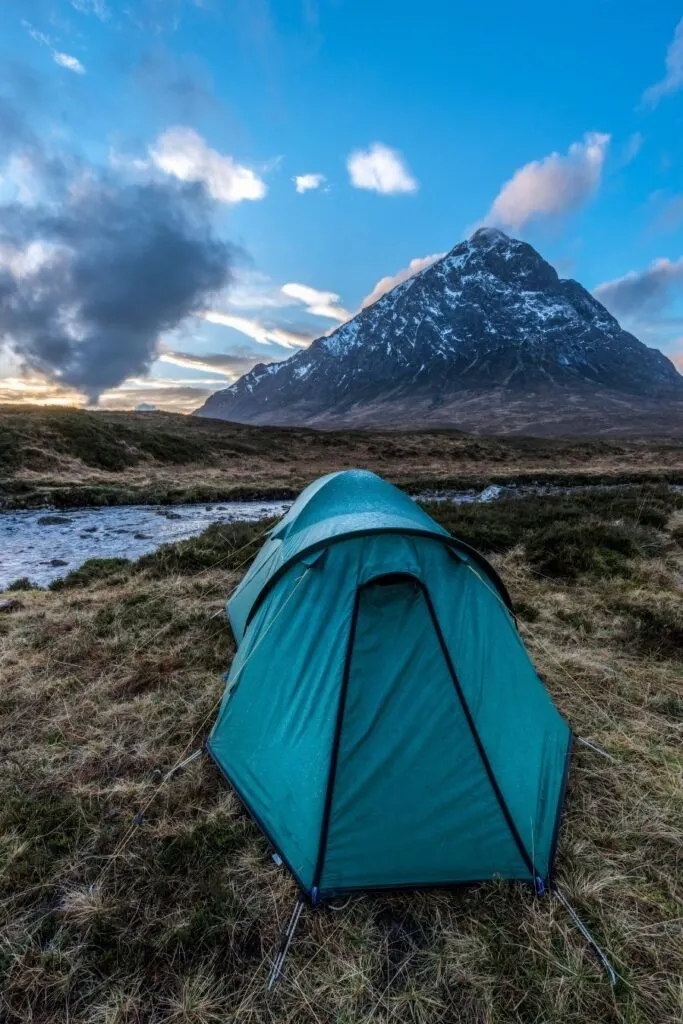 Good question! In England, Northern Ireland and Wales, it is illegal to wild camp without permission from the landowner. That basically means it's discouraged from just rocking up and camping anywhere.
However, wild camping in Scotland is completely legal, and you don't need to get permission there. This means you can pitch up a tent in Scotland's incredible National Parks without any worries at all. It's as easy as that.
In England, there are some official wild camping spots in Dartmoor National Park. That's why this is one of the most popular wild camping locations in the UK (more on that below).
Otherwise, there are places in the Brecon Beacons and Snowdonia in Wales, and both Exmoor National Park and the Peak District National Park in England, where all you need to do is ask the land owner first.
Obviously it goes without saying, but when wild camping, make sure you leave absolutely no trace that you were there. It's incredibly important to take all rubbish with you. If you don't, you're ruining wild camping for everyone.
Wild camping in Scotland: Isle of Skye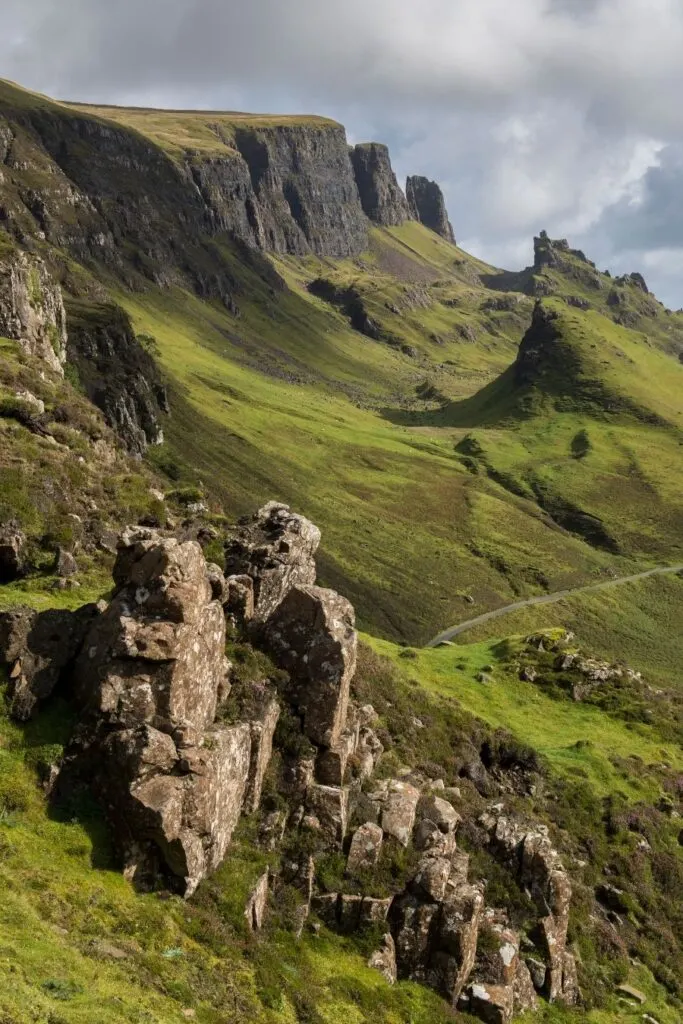 To be honest with you, there are so many wild camping spots in Scotland it's hard to single one out.
I always love the views of Buachaille Etive Mor (the second highest peak in Scotland), but if you're looking for jaw-dropping beauty, it's hard to beat the Isle of Skye.
Even though the weather is very changeable at best, if you're willing to brave the conditions, you'll be rewarded with some of the best landscapes in the UK. The plateau at Quiraing, one of the most iconic hiking circuits in Scotland, is the best place to make camp.
The Quiraing was formed by an ancient landslip that is still moving, and includes a jagged 37m-high pinnacle known as The Needle. For me, this is the money shot. Just imagine waking up with this view in the morning!
Wild camping in Dartmoor National Park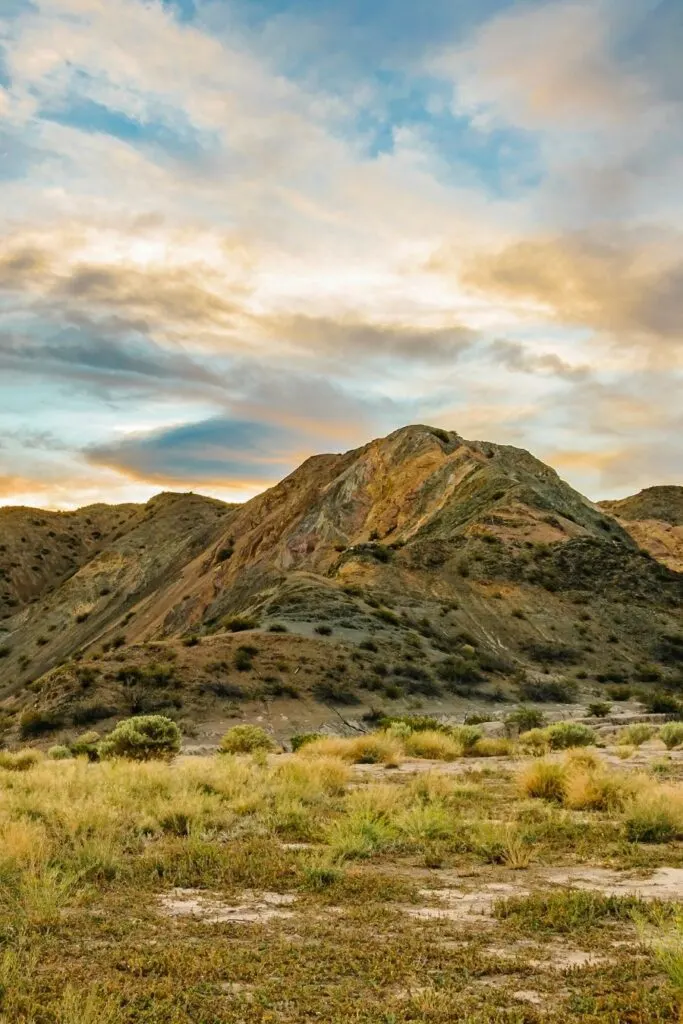 Wild camping, or backpack camping as they call it here, is completely legal in certain designated areas in Dartmoor National Park.
Two of the most popular areas are Bellever and Riddon Ridge. However, it's super important that you always respect the land and leave no trace. Last year wild camping was banned from these two areas from too many people littering, so it's really important to follow all the guidelines when wild camping.
Another fantastic spot is at Ugborough Moor. This is a really off-the-grid spot where you'll get uninterrupted views of the moors. There are plenty of locations to choose from though with some top quality hikes nearby.
Make sure you check the Dartmoor National Park camping map beforehand to see where you're allowed to camp when planning your trip here. Wherever you decide, it's bound to be a stunner.
Wild camping in Exmoor National Park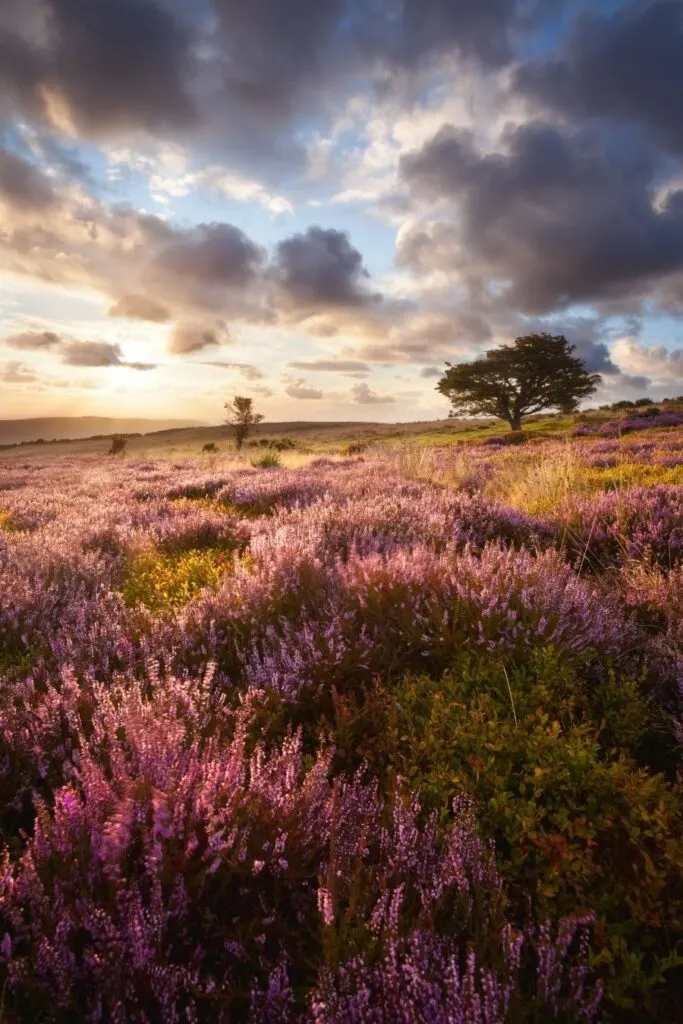 When it comes to wild camping in England, Exmoor National Park is one of the most visited places.
Spanning over 267 square miles of captivating landscapes, you're definitely not short of options of wild camping spots in Exmoor.
Three of the best spots that I'd recommend are Dunster, Porlock and Watermouth Bay. I particularly like Watermouth Bay as you're by the water with some epic views of bays.
One of the best things about wild camping in Exmoor National Park is it's an International Dark Skies Reserve. There are only a handful of these in the world, so it's got the rubber stamp approval that this is one of the best stargazing spots in the world. Just another reason to go camping here!
When wild camping in Exmoor National Park, it's really important getting the landowners permission beforehand and you should stay for one night only.
Wild camping in the Lake District
I absolutely adore hiking in the Lake District. Short hikes with stunning views like the Catbells Hike is what the Lake District is so famous for.
Even though there aren't any designated wild camping areas in the Lake District, it's considered fair game as long as you pitch your camp high up on the fells out the way of people.
One of the things to consider when visiting the Lake District is it's super busy during the summer. That can sometimes trickle down to wild camping spots too. All of the popular places during the day are more likely to have people camping on them at night.
That's why it's camping somewhere like Ennerdale Valley in the Western fells is a good idea. Here you can camp in the forest and it's much quieter. Codale Tarn is also a tricky place to get to, so less likely to have people.
There are so many amazing wild camping locations in the Lake District though. Like anywhere else in the UK, if you decided to camp here, make sure you leave absolutely no trace you've been there.
Wild camping in Wales: The Brecon Beacons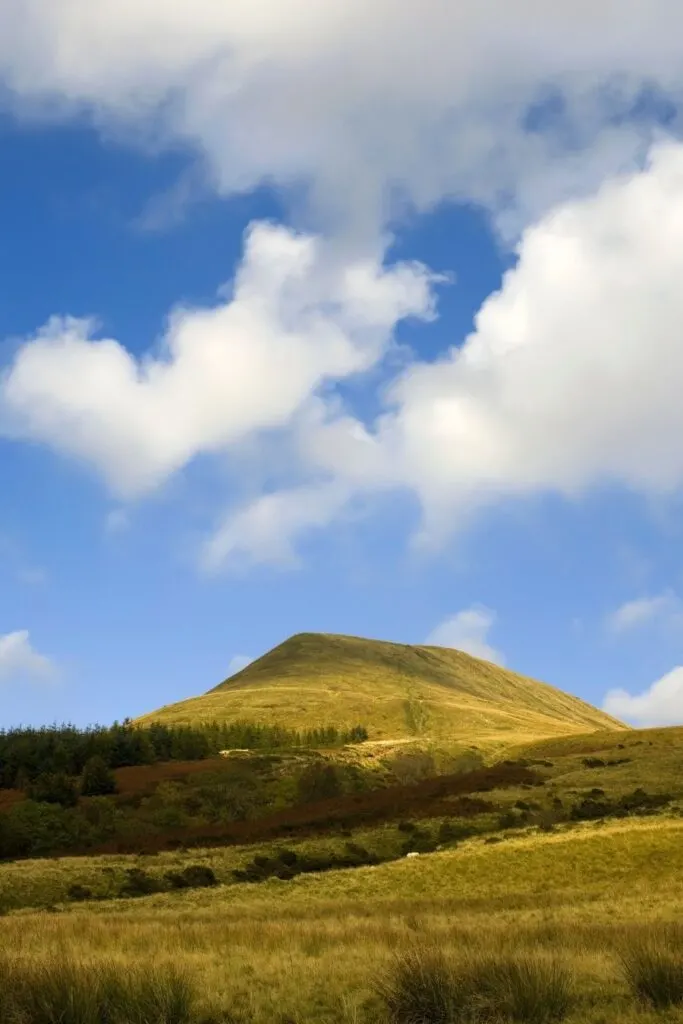 Personally, I think Wales is often overlooked when it comes to UK adventures, which is crazy because the place is unbelievably beautiful. I always try to visit Wales for a big hiking trip at least once a year, and every time I visit, I fall in love with the place that little bit more.
When it comes to wild camping in Wales, if you're looking for somewhere that's a lot quieter than Snowdonia but still with some gorgeous views, then the Brecon Beacons is the place for you.
In the Brecon Beacons, the Black Mountains offer some of the wildest terrain. The valley with the mountains on either side look like they go on forever.
Hike up the 713-metre-high peak Rhos Dirion for a summit sleep, or pitch up in the hollows around Mynydd Bychan for a little more shelter. Pitching a tent on the mountain ridge offers the best views, but if the weather is bad then the valley floor is just as good.
The Fan y Big circular walk from Blaen-y-Glyn is another popular hiking route where you can go wild camping. Just as a heads up though, a farmer might swing by in the morning asking for a little £££ for staying on the land for the night.
---
If you fancy an adventure in Ireland where you can go camping, check out this amazing guide to backpacking Ireland. It's packed full of tips, tricks and costs for planning a trip in Ireland!
Where are some of your favourite UK wild camping spots? You can let me know in the comments below!
Like this blog post? Then Pin it for the future!