Haines Junction might just be the most beautiful place in Yukon. Here's what you should get up to while you're there!
Every time I spoke to a local while travelling in the Yukon, everyone asked me the same thing "Are you heading up to Haines Junction? You have to head there – it's just incredible."
I don't think I've come across a place that the locals love more. I mean, everyone was talking about it. Turns out for a very good reason.
Just to get you started, this is my video of Haines Juction to show you what I'm talking about!
As everyone had talked up Haines Junction my expectations were already very high. And do you know what? They were completely surpassed.
This isn't just one of the most beautiful spots in Yukon but in all of Canada. I really mean that but it's a hard place to beat.
To help with your trip there, here are some of the best activities while you're in and around Haines Junction – enjoy!
Haines Junction to Whitehorse
If you're travelling around Yukon, it's most likely you'll have your own car.
The best way of getting from Haines Junction to Whitehorse (and vice versa) is by car. The drive takes around 90 minutes, but it's best to set aside two hours so you can stop off at places along the way for some photo opportunities.
At times the Yukon can be a strange place.
At Carcross, a little town to the south, we came across the world's smallest desert (yes, this is really a thing!), and on our drive to Haines Junction the barren landscape repeated itself. With golden sands and scrublands, it's hard to imagine this is one of the coldest places in the world during winter, yet it is.
Still, as we approached Haines Junction just on the edge of Kluane National Park, these brilliant blue and white mountains that Canada's so famous for became larger and larger bringing us back to the present. Immediately we knew everyone was right about this place.
My favourite activity in Haines Junction – Flying over Kluane National Park
I could hear the rhythmic flutter of the plane's engine all around me, its constant drone a friendly presence as we were buffeted around by the wind 5,000ft up in the air.
Cold gusts flooded into the cabin as I had the window open to take photos. My hands were freezing yet I couldn't resist going back for just one more, each one showcasing the beauty of Kluane National Park.
No matter where I looked I could see jagged mountains, each one a different shape and size, each one a different colour and texture.
"Wow, this really is something…" I whispered into my headset.
Alex, my pilot for the afternoon responded with a knowing smile. "Isn't it just? To me, this is the most beautiful place in the world. I'm so glad I got to show you this."
So was I. Sometimes words can never do a place justice.
Other Things to do in Haines Junction
In the scheme of things Haines Junction is tiny.
It is just one road running through the town with a cluster of houses and a handful of places to eat at.
It's the type of place that after a day you start to feel like a local saying good morning to people as they walk past.
We got to Haines Junction around mid-morning and grabbed a quick bite to eat at Frosty Freeze before making our way over to the airfield for a very special activity.
Booking a scenic flight over Kluane National Park
Of all the activities I had planned on my tour of the Yukon, flying over Kluane National Park with Kluane Glacier Air Tours was probably the one thing I was most looking forward to doing. I think that's easy to understand why!
Thankfully, they're no strangers to photographers at Kluane Glacier Air Tours, so I was bundled into the back of a tiny four-seater Cessna with little portholes for my camera. I've been up in a Cessna a few times before and I absolutely love it when they have portholes – it really makes a difference when taking photos not having any reflections!
One of the things that makes Kluane National Park so famous is that there's a huge glacier right in the heart of it, and that's where we were heading.
It wasn't long before we dipped our wings to get a better view of the glacier, a gigantic black and white road cutting through the mountains, tall peaks either side of it.
It's hard to comprehend how big this glacier is, or indeed how big the whole of Kluane National Park is. We flew around for an hour and yet we barely scratched the surface, and I felt we glimpsed just a tiny subsection of its beauty.
As a photographer, I absolutely love these scenic flights and I'm always so pumped with the photos I get. I feel each one is worth more than the experience itself.
As I said though, of all the things to do in Yukon, this was the one that I was most looking forward to and it certainly didn't disappoint.
Kluane Mountain Bluegrass Festival
To make the day even more special, we were in Haines Junction at a very special time of the year – the Kluane Mountain Bluegrass Festival was on.
Even though Haines Junction is minuscule, people come from all over the Yukon travel here for this cute little festival. For me, I really enjoyed immersing myself in this unique experience, one I knew would never happen again.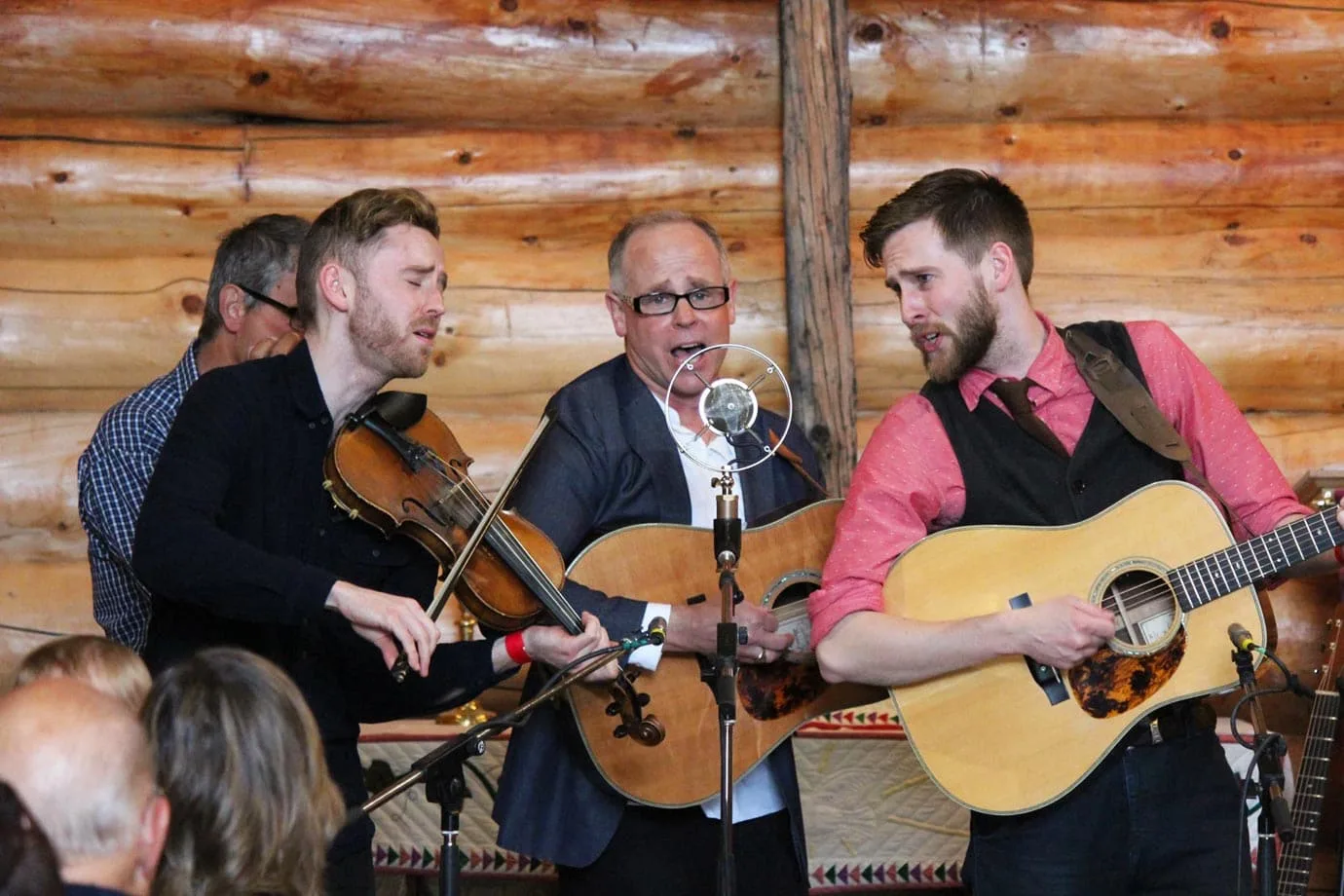 To kick things off we went down to Village Bakery & Deli for the community salmon bake.
This is where everyone comes together each Friday for the incredibly delicious BBQ salmon and to hang out and catch up on the weeks' gossip.
It just so happened that the Village Bakery & Deli was one of the venues for the Kluane Mountain Bluegrass Festival, and while we ate and sunk a couple of Yukon beers we had the dulcet tones of The Bennett Sun, an all-girl group perfect for the surroundings and settings we were in.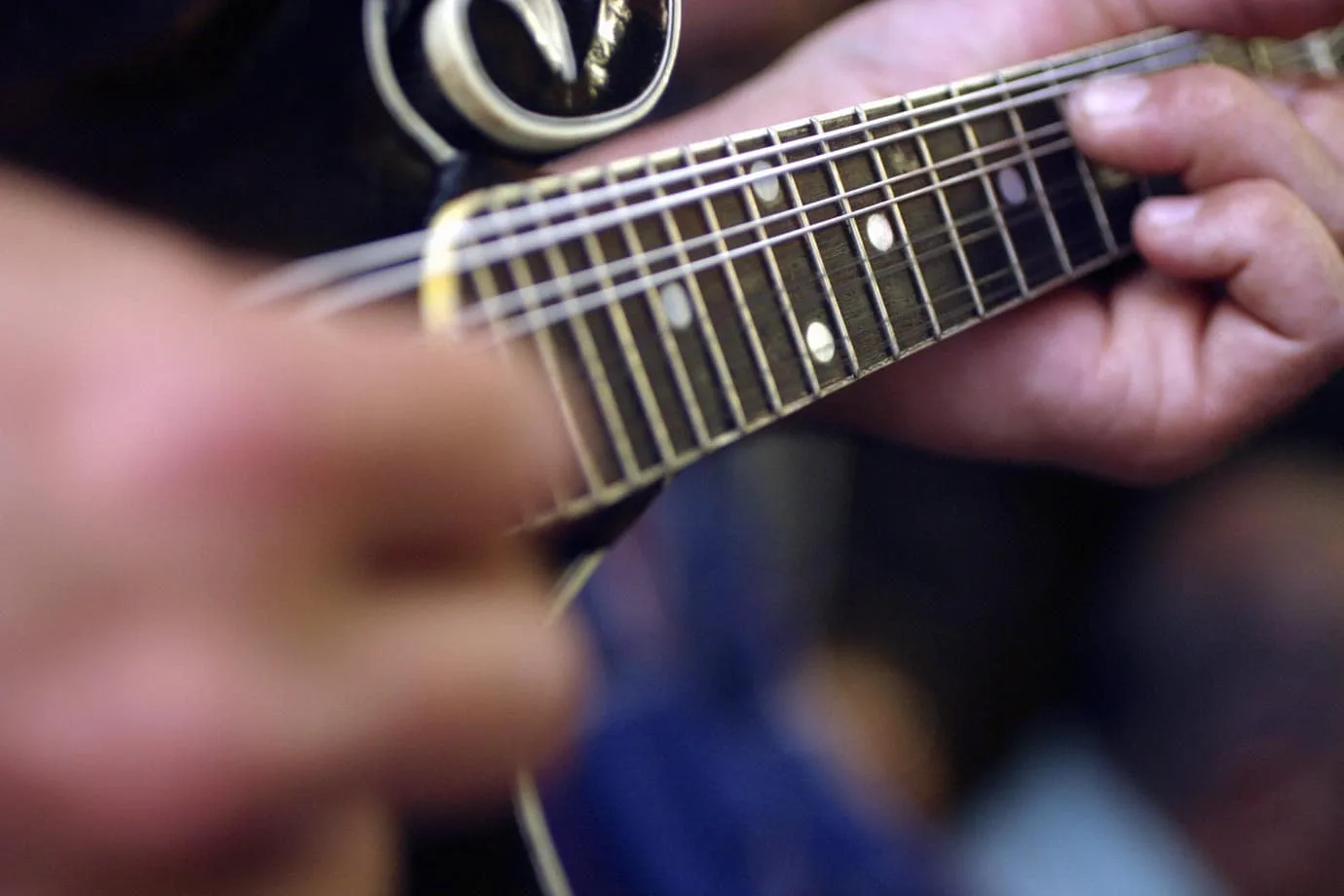 As the evening drew on we watched a number of bluegrass bands, a couple even coming up all the way from Tennessee in the States.
I have to admit, I used to be a big fan of bluegrass (that has something to do with a lot of Canadian friends!), and I loved seeing all this live music. You really couldn't ask for a more beautiful setting too.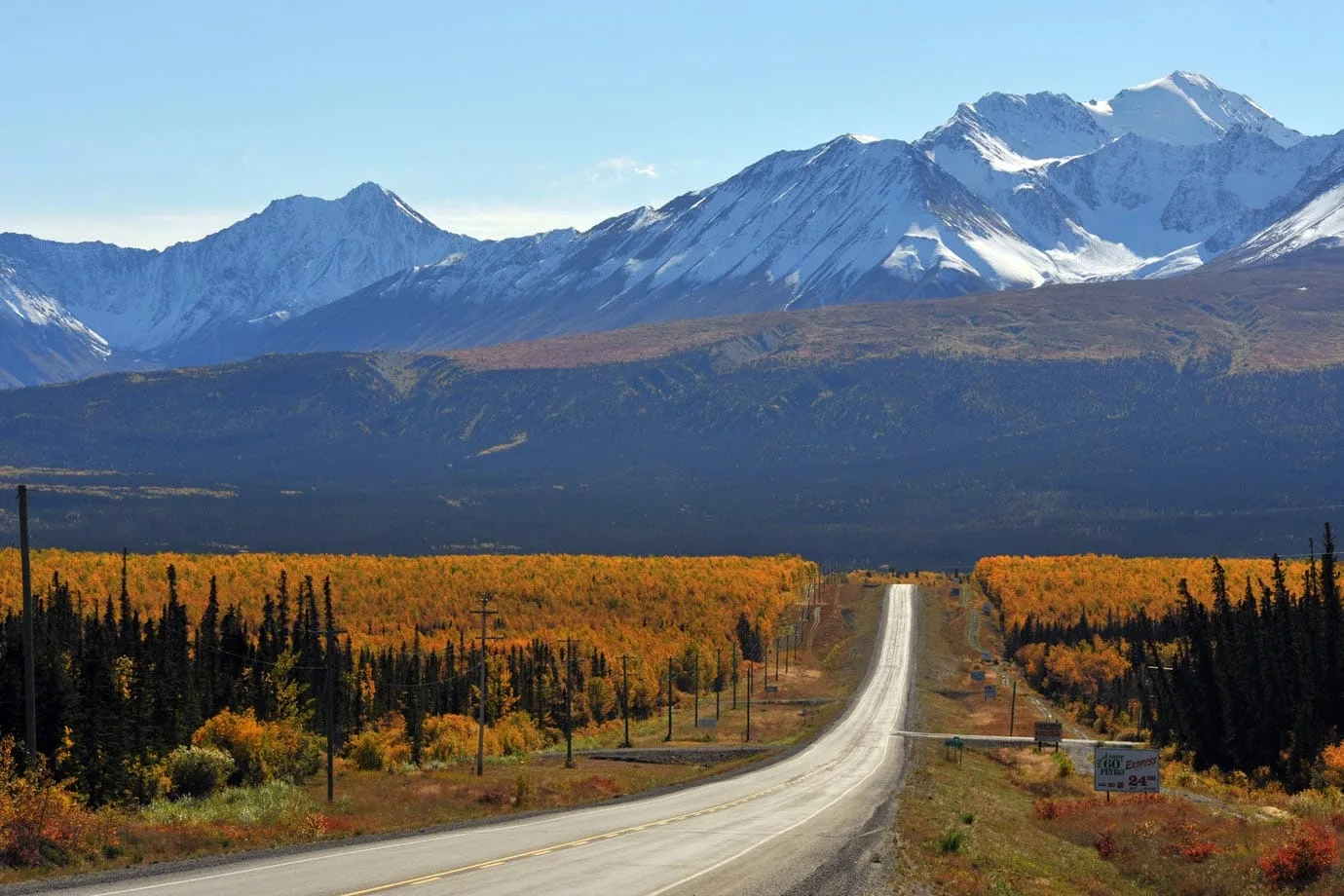 Haines Junction Map
Haines Junction Hotels
If you're looking at exploring the Yukon yourself, Canadian Affair's 'In the Footsteps of the Yukon Pioneers' package offers an amazing itinerary taking in some of the regions best sites and attractions.
My trip to the Yukon was part of Destination Canada's and Canadian Affair's campaign discovering some of the best things to do in and around Whitehorse. As always, views are entirely my own and without bias.
Have you ever been to Canada before? If so, have you ever made it up to the Yukon? What did you think of it? And what are some of your favourite things to do in Whitehorse? Let me know in the comments below!

Like this post? Then make sure you Pin it!