Planning a trip to the Yukon? From flying over Kluane National Park to hiking Miles Canyon, these are the best things to do in Yukon, Canada!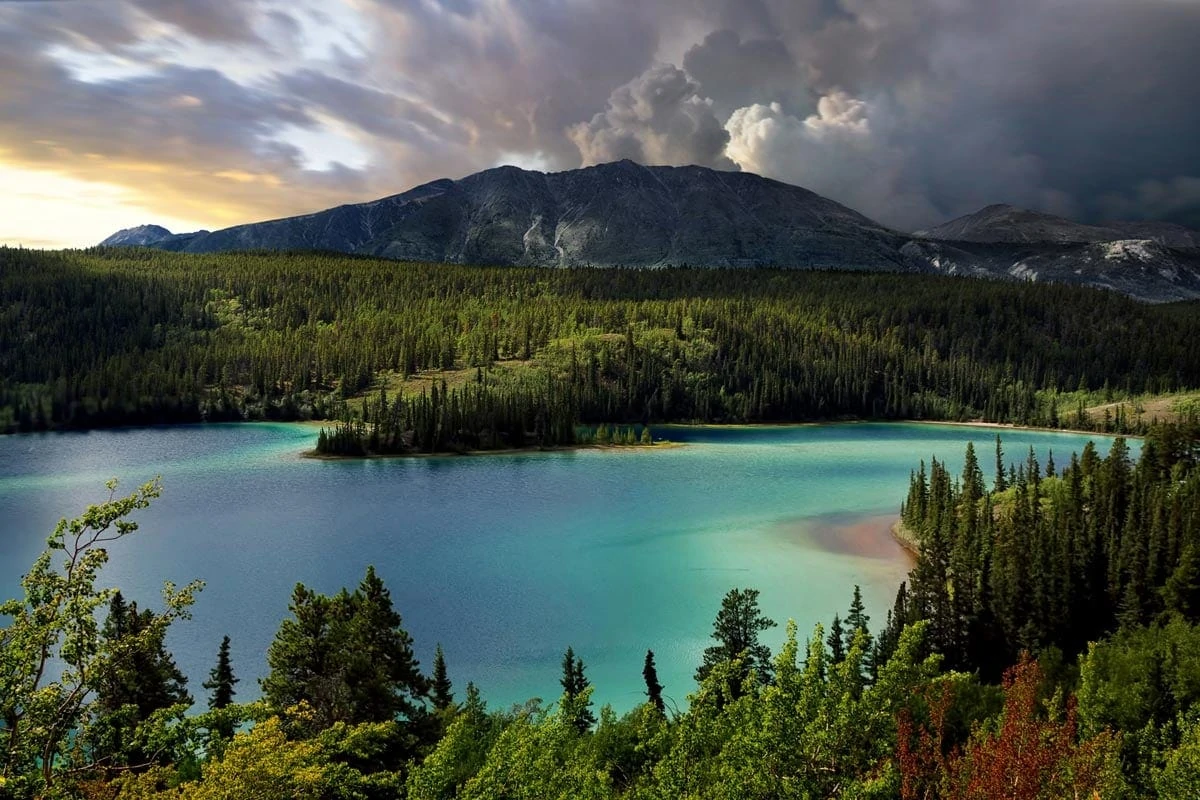 If you're looking for some of the best things to do in Yukon then this is the article for you!
Let me say this now though as a little disclaimer. I absolutely adore the Yukon and it is one of my favourite places in Canada.
I was lucky to visit Yukon as the rest of Canada were celebrating their 150th anniversary as an independent country, so it was a special time.
Saying that, even if I was to visit in the cold depths of winter I'd still love it. It's just one of those places that gets under the skin. Forever. I really can't recommend this place enough and I really hope you make it here one day.
Watch my video to see some of my favourite things to do in Yukon (you can check out the 2nd episode over on my YouTube channel):

Must See Yukon
When I think of Canada, I think of wide open spaces, of snow-capped mountains and of deep dense forests.
Well, in Yukon you have all of that on the grandest scale. There are 36,000 people that live here in 482,443 km². To put that into context, the population of the UK (66 million people) could all fit into Yukon a few of times over.
When I say they have space, they really have space. That means you get a lot of this space all to yourself! That's the way I like to look at it anyway.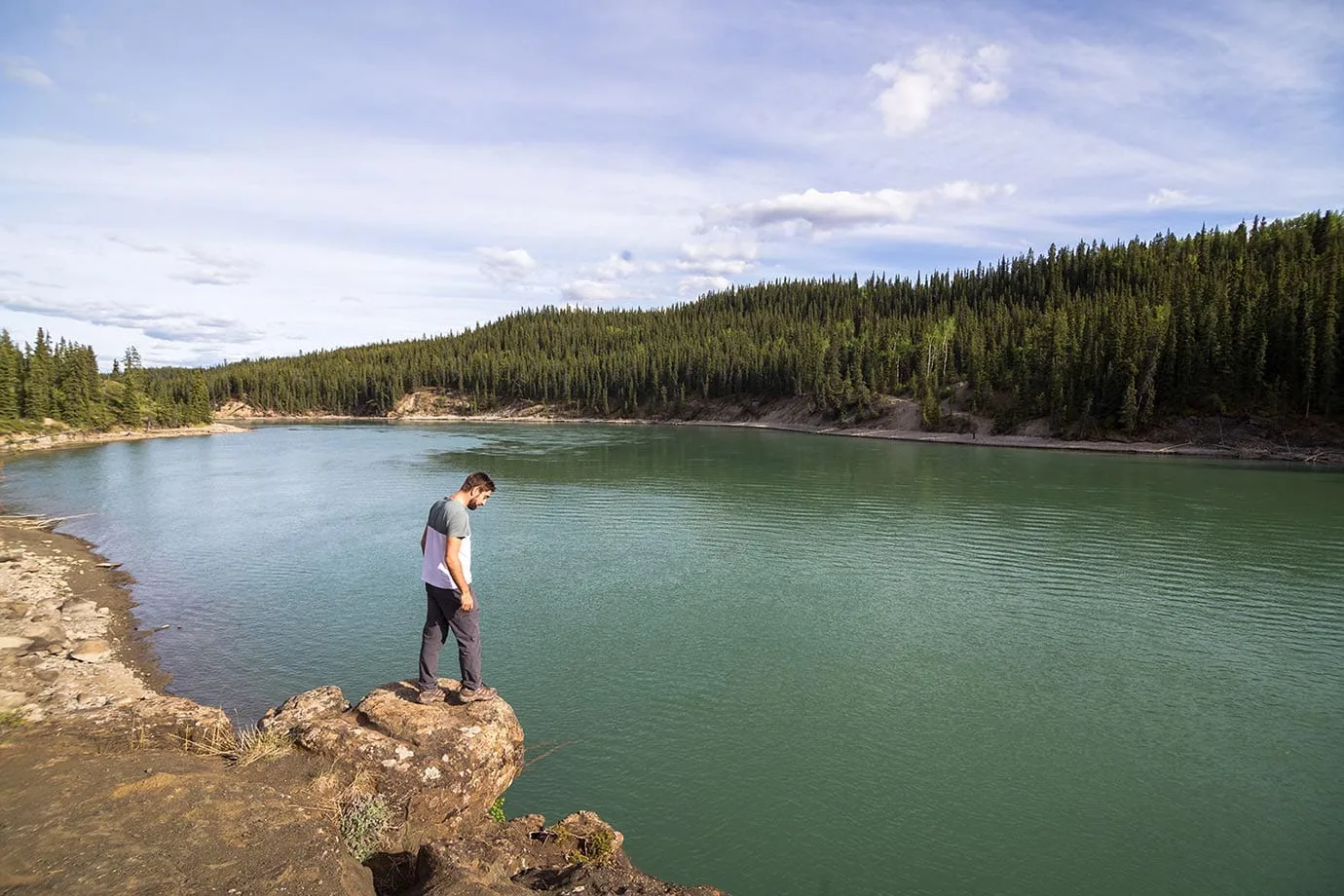 It's really hard to describe, but no matter where you travel in the Yukon you just feel so small. I think there's a particular beauty in that.
Whether it's the sirens of a city or being surrounded by hundreds of people when walking down a street, at times I find London so overwhelming – it's sensory overload in every sense of the word.
The beautiful thing about the Yukon is it's the complete opposite of that – where you feel connected 24/7 in the city, you feel so utterly disconnected out here. The more I travel, the more I appreciate that.
For me, the Yukon is one of the best Canadian destinations I've visited, and that's really saying something. It really is one of those places that you don't fully appreciate until looking back on it years later. That's what it's been like for me anyway!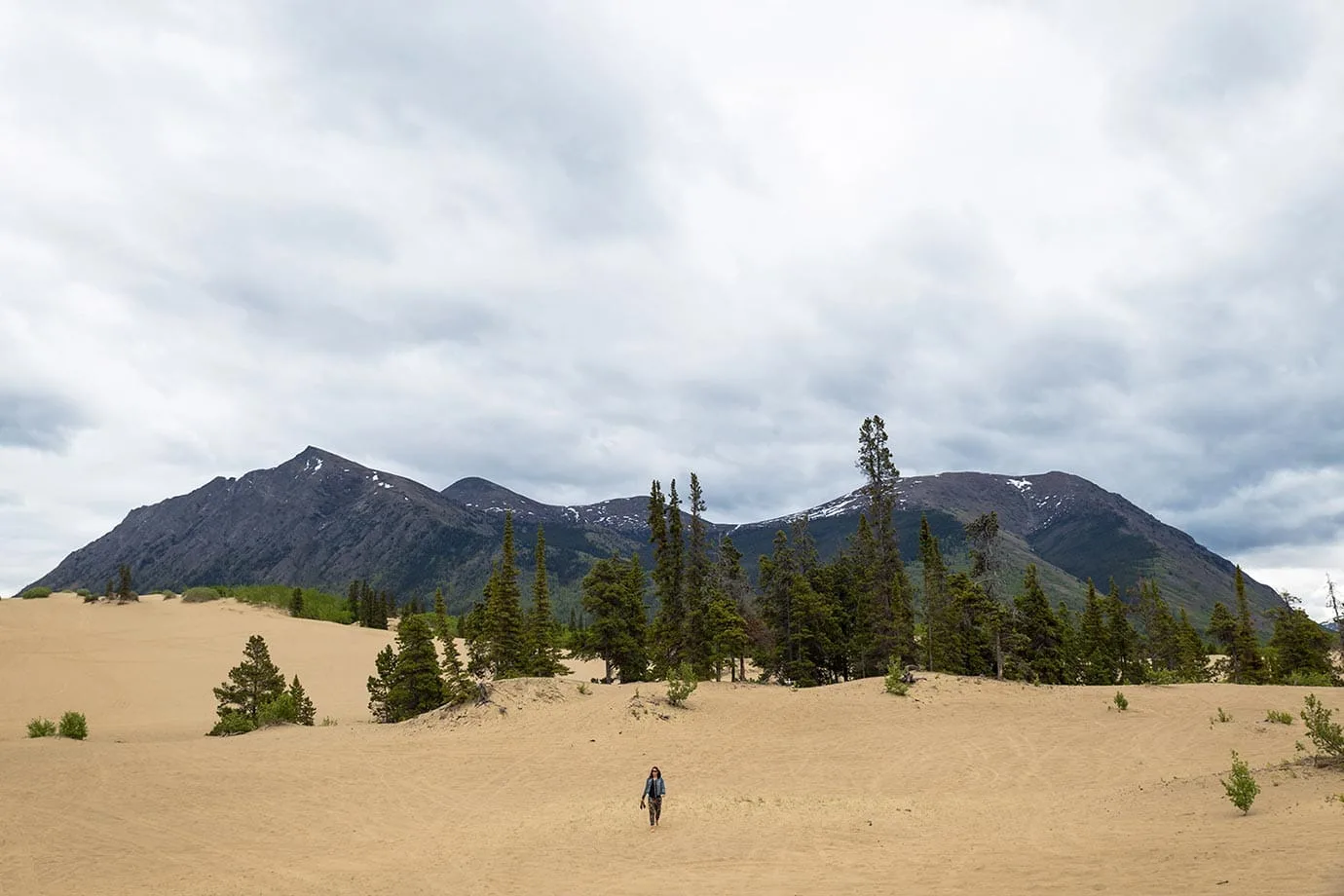 Yukon Canada; it's the people who make it
One of the things I loved about Yukon is hearing the stories from all the locals that call this place home.
No one really plans on moving here. They visit. They have a good time. They leave. Then they think about it. Then they think about it some more. Then, all of a sudden 20 years have gone by and they can't quite explain how they moved here in the first place.
The thing is, I came across this story so many times. Yukon just gets under your skin. And once people move here, they never leave. The Yukon Gold Rush proves that.
I guess it's that Yukon factor, but all the locals I met here were so kind and friendly. They really went out of their way to make sure I felt welcomed; I love that.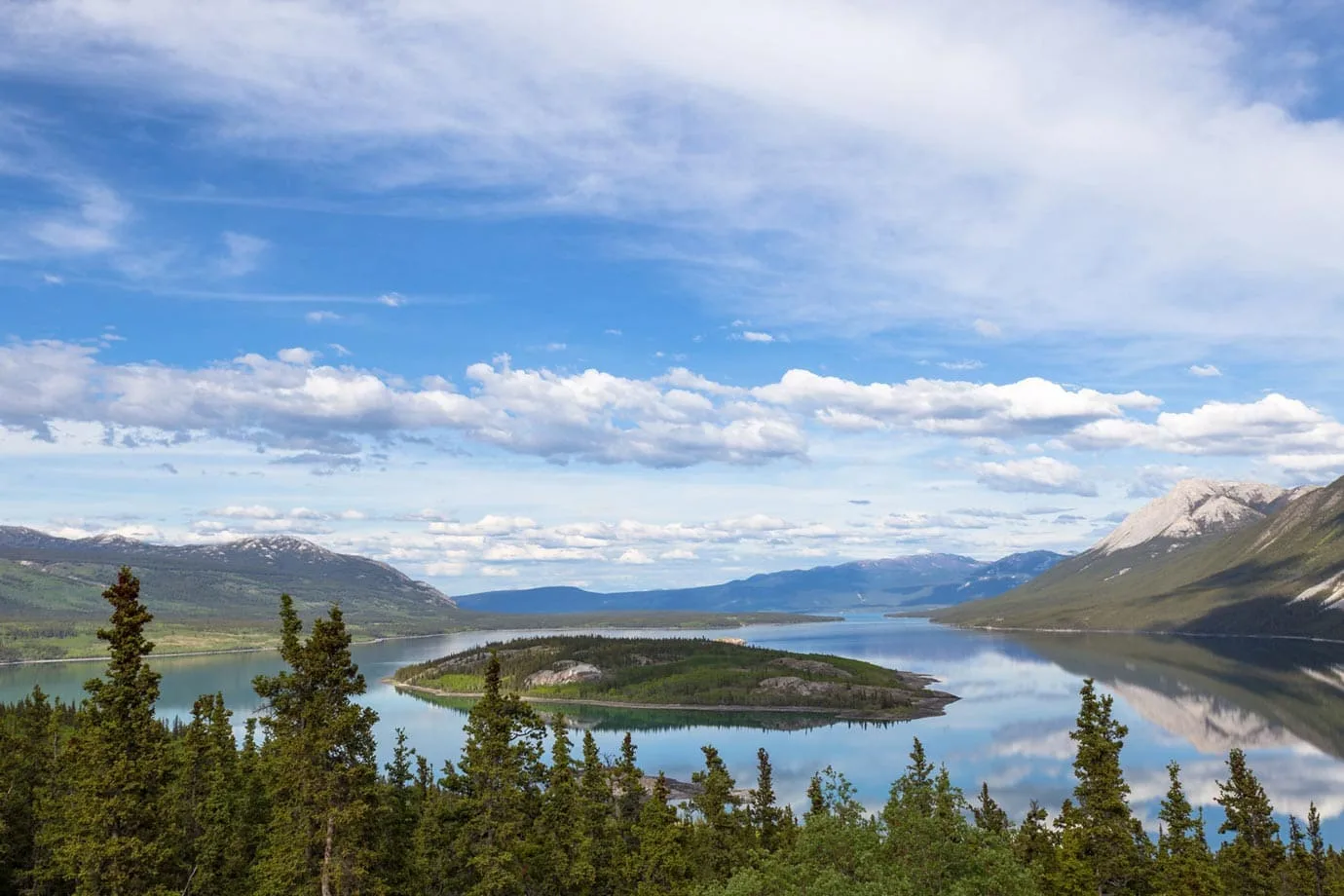 ---
Things to do in the Yukon, Canada
When I was there I spent most of my time in and around Whitehorse, the capital of Yukon. This is where most of the attractions in Yukon are.
I would've loved to explore the second largest city, Dawson, but it being a six-hour drive north kinda got in the way of that ever happening.
The next town above that, Old Crow, is as far as it goes. Then there's a whole lot of nothing. A few polar bears maybe, but otherwise it's a place more for explorers than tourists.
So, with that in mind, here are my top things to do in Yukon. I really hope you get to experience some of these things yourself!
1. Canoeing on the Yukon River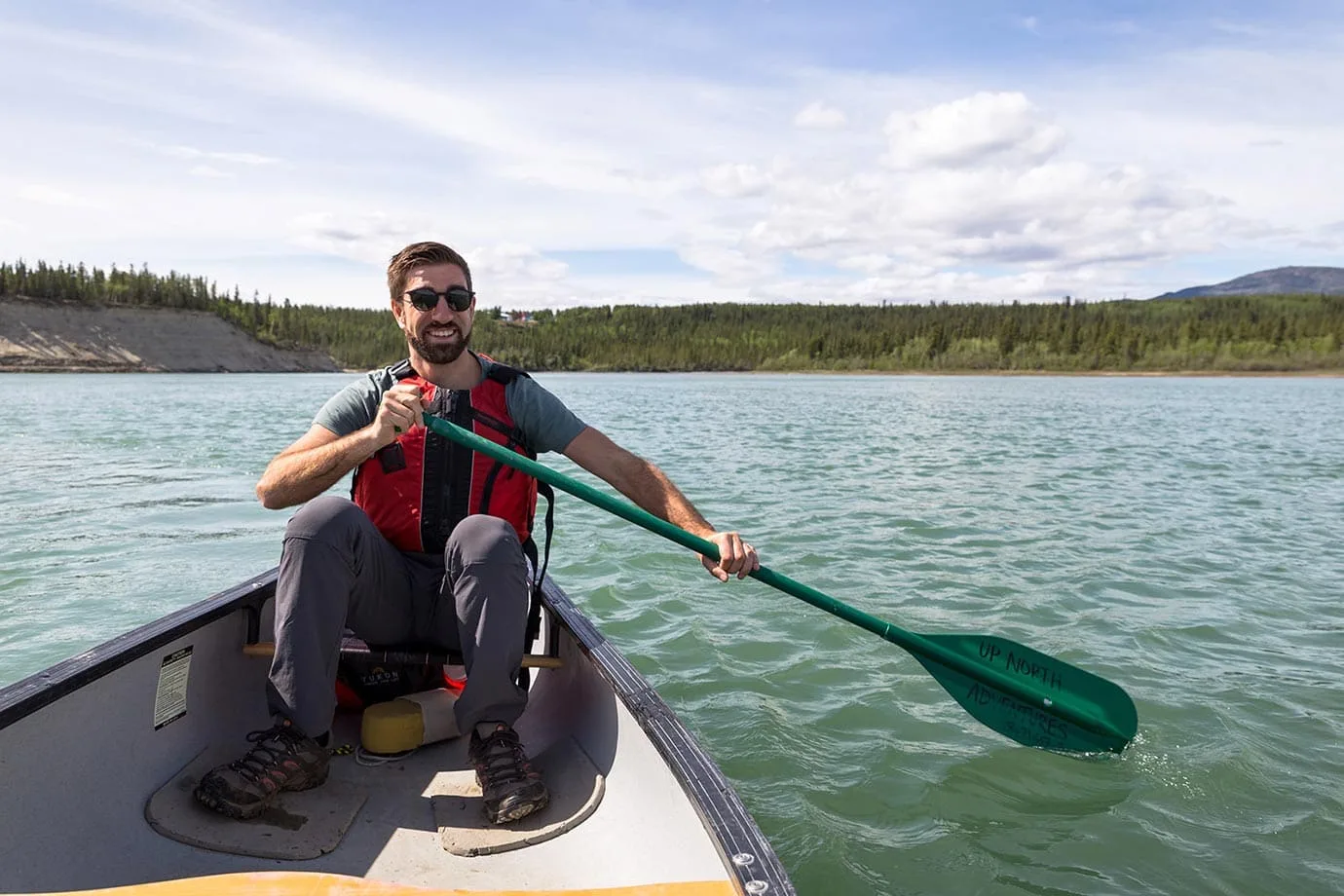 One of my favourite things to do in Whitehorse was canoeing on the Yukon River.
There's something so peaceful about canoeing in Canada. Once you get out of the city the only sounds you'll come across are the gentle splashes of oars in the water or of an eagle screeching overhead.
Apparently there are some epic canoe trips along the Yukon River where you can paddle for days and days, stopping off on the banks and setting up camp for the night.
My trip just gave me a taster of that, and I'd love to explore more of this beautiful river.
2. Flying over Kluane National Park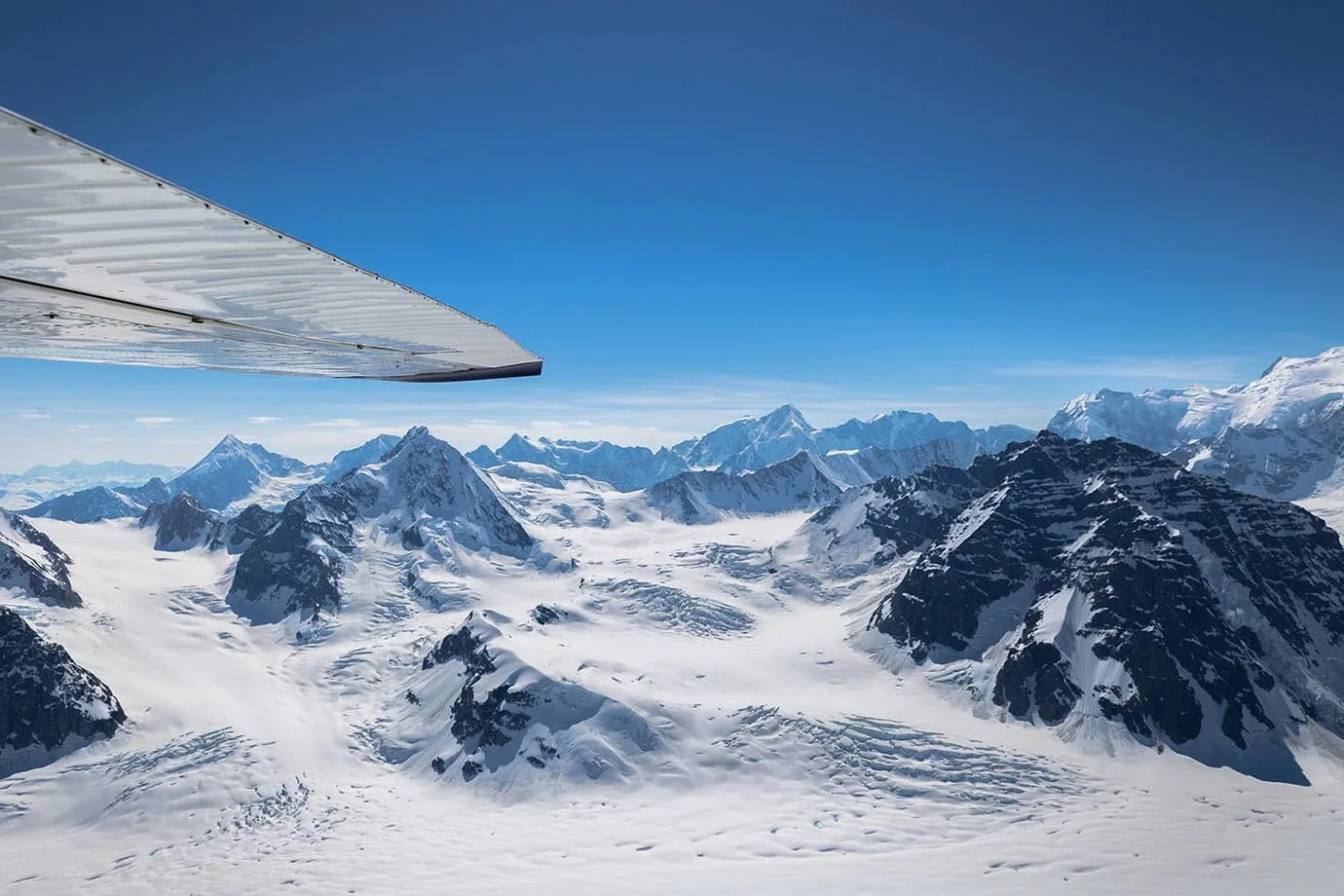 Scenic flights don't come much more beautiful than this one.
At Haines Junction, a couple of hours north-west of Whitehorse, you'll come to the edge of Kluane National Park.
It is here where you can jump in a little biplane and fly over the snow-capped mountains and glaciers, and the views really are astounding.
Depending on what time of year you fly, you can even land on one of the glaciers and really immerse yourself in the beauty of Yukon. For me, this is what it's all about.
I can't recommend flying over Kluane National Park enough. This really is one of the most unmissable things to do in the Yukon – the views are just so beautiful!
One of the best ways of seeing Kluane National Park is by going om a full-day tour there. On this tour you'll discover the best of Kluane, have a fair few stunning photo opportunities and visit the indigenous Klukshu Village and Da Kų Cultural Center.
3. Horse Riding out at Fish Lake
Just a short 30-minute drive out of Whitehorse is Fish Lake, a beautiful blue lake in the middle of nowhere. There you'll find Skyhigh Wilderness Ranch (it's the only building around so you can't exactly miss it!) and that's where you can go horse riding.
We set off on a two-hour tour to a viewpoint of Fish Lake and it couldn't have been more relaxing. I used to ride a fair amount when I was younger so it felt great bobbing along in a saddle again, and it was really nice learning more about the Yukon from our guides with the view of Fish Lake and the mountains in the background.
For me, this is one of the top places to visit in Yukon as it's so untouched. Not *that* many people make it out here, so it's very quiet and secluded. There's something I really love about that.
Price – CA$97 for a two-hour tour including all equipment and a tour guide
4. Hiking the Sam McGee trail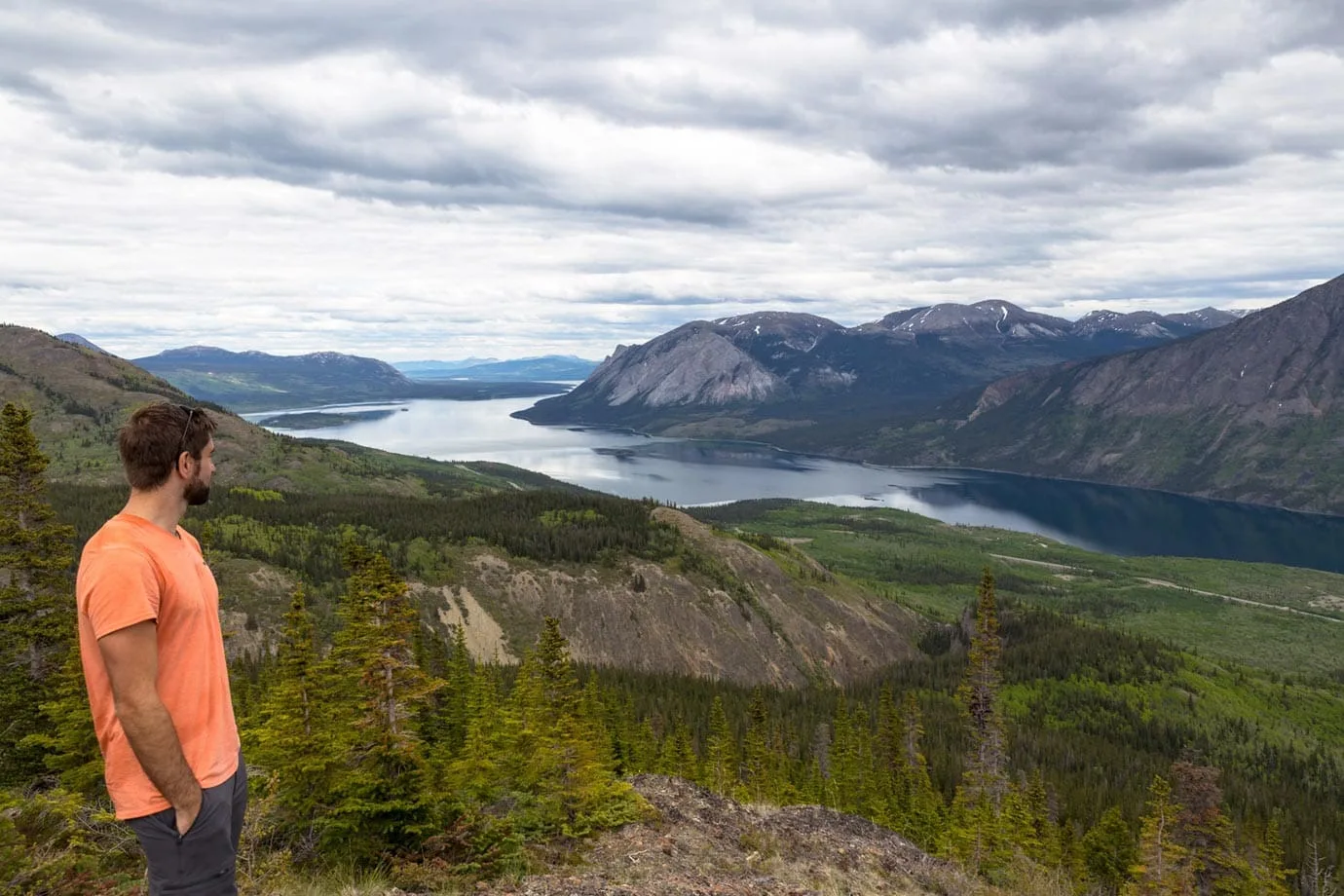 In a place like the Yukon, there are thousands of hiking trails to choose from, and they're all good.
Of all the ones I trekked though, my favourite was the Sam McGee trail just outside Carcross.
The Sam McGee trail follows an old mining route to the top of the mountains. And once you get to the top, the views of the lakes below are just stunning. In fact, think they were my favourite while I was travelling here.
It was so unique coming across disused mining carts and pulleys that once made this one of the wealthiest regions in north America. It really brought the history of the area to life.
5. Wandering around Carcross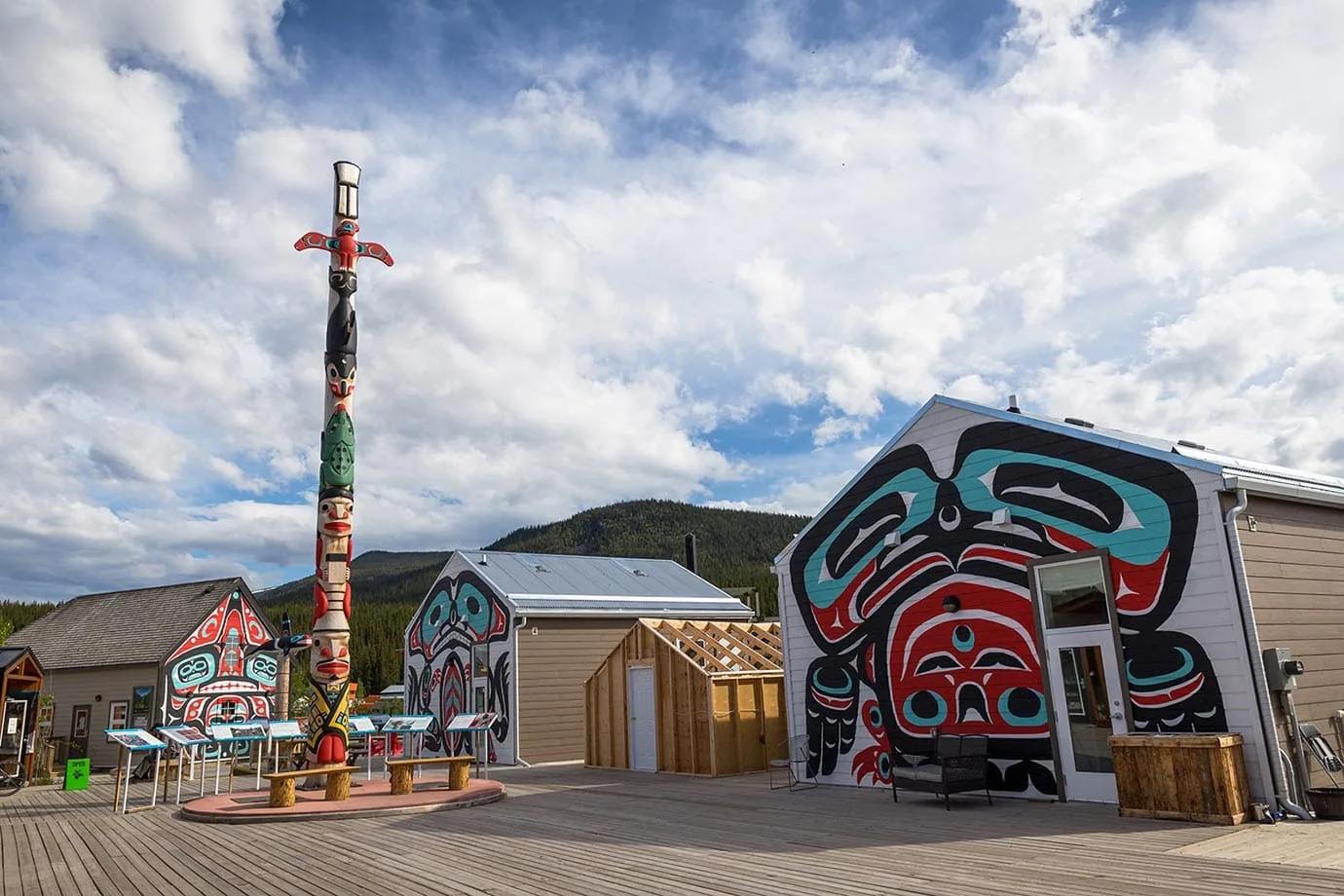 Carcross is one of the most interesting places I've ever come across.
About two hours south of Whitehorse, Carcross is a cluster of brightly coloured houses and shops that really celebrates the First Nations people, the ones who have been living on this land for centuries.
While I was wandering around Carcross I met Keith Wolfe Smarc, a First Nations chief who was carving a 20-metre high totem pole for his tribe – a symbol of the roots and the history of the area. For me, it was amazing learning about the history like this. Not to mention beautiful too.
I would say visiting Carcross is one of the top free things to do in Yukon.
6. Road tripping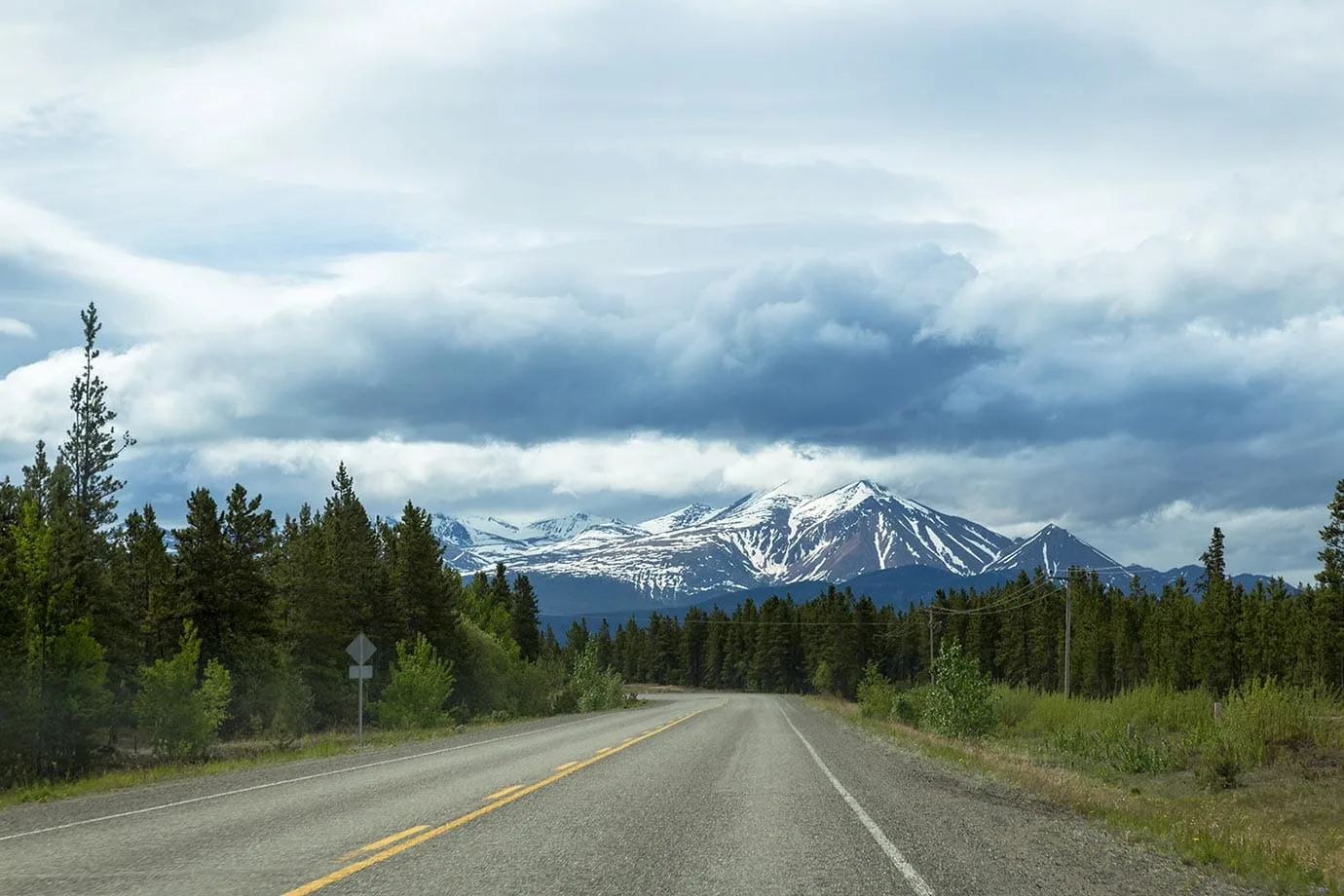 This may be a bit of a strange one, but I loved driving in Yukon.
With so much space and hardly any people or cars, you can go on some truly epic road trips with the most beautiful scenery all around you without coming across a single soul.
When I was travelling through Yukon, often I'd drive from viewpoint to viewpoint in this serene silence just taking in the landscapes all around me.
As I've said, if you're looking at getting away from it all, Yukon is the perfect place to do it in. There's just nowhere quite like it.
7. Go hiking at Miles Canyon and see where it takes you
Another place that's just on the edge of town is Miles Canyon, an amazing place with loads of trails for hiking. I think it took us about 10 minutes to drive here, and you could probably walk it from the centre of Whitehorse if you really wanted to.
At Miles Canyon there's a full-loop that'll take you about three to four hours to complete, and there are a bunch of other little trails too. We opted for a fairly easy one-hour hike along the canyon and down to the beaches (yes, they even have beaches here!), and it was a perfect place for a pre-dinner hike.
To be honest with you, I wish we had longer at Miles Canyon as I really wanted to do the loop trail around Whitehorse. Something I'll have to do next time and it's definitely worth visiting on any trip to the Yukon.
This is one of those Yukon things to do that'll keep you wanting to come back for me.
---
This post was in association with Destination Canada promoting some of the things you can do in Canada all round the year. As always, views are entirely my own and without bias.

Are you planning a trip to Yukon? What activities are you most looking forward to doing in Yukon? Make sure you let me know in the comment box below!
Like this blog post? Then make sure you Pin it!