Exploring Rila Monastery, one of the holiest places in Bulgaria and home to 1,000 years of history
Rila Monastery. That's all I could think about.
It was early and cold. A mist had descended on the moors and the mountains. Off in the distance, the occasional whinnying of wild horses could be heard. Otherwise, the silence was deep, profound, suitable for such a setting.
The day before we had hiked for seven hours to the Seven Rila Lakes and to the hut in the middle of nowhere.
Today, we were hiking to Rila Monastery, one of the holiest places in Bulgaria and home to 1,000 years of history.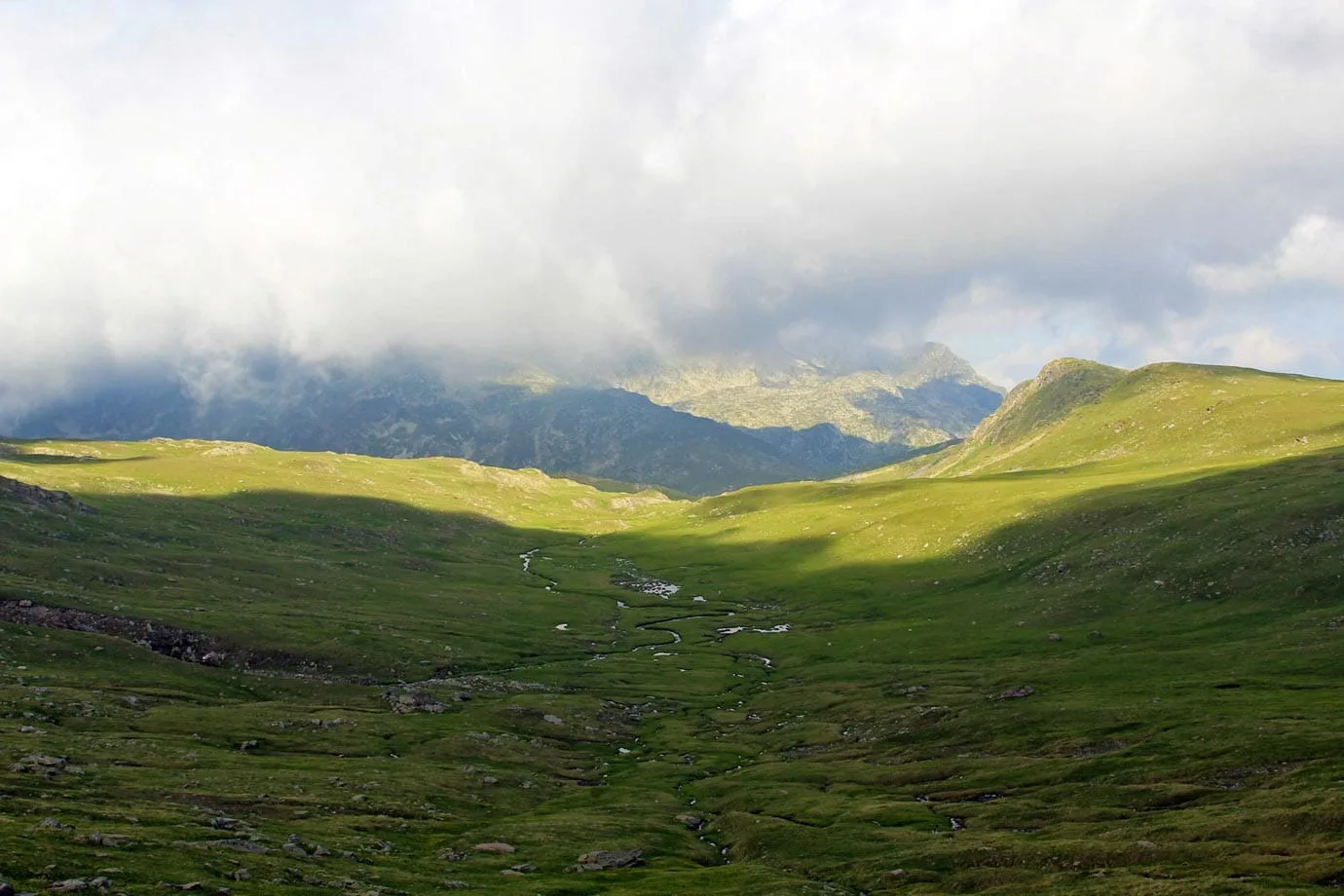 Hiking to Rila Monastery
That morning we were speaking to fellow hikers and guides.
They all estimated somewhere between four and eight hours to get to Rila Monastery; we only had six hours to get there. The last bus back to Sofia was at 2pm and we didn't want to miss it.
By the time the five of us had sorted ourselves out it was already 8am, so we knew we had a tough day of walking quickly ahead of us to ensure we got to the bus on time. Also, we wanted enough time to actually explore Rila Monastery.
Stocked up with sandwiches and water, we finally picked up the trail again.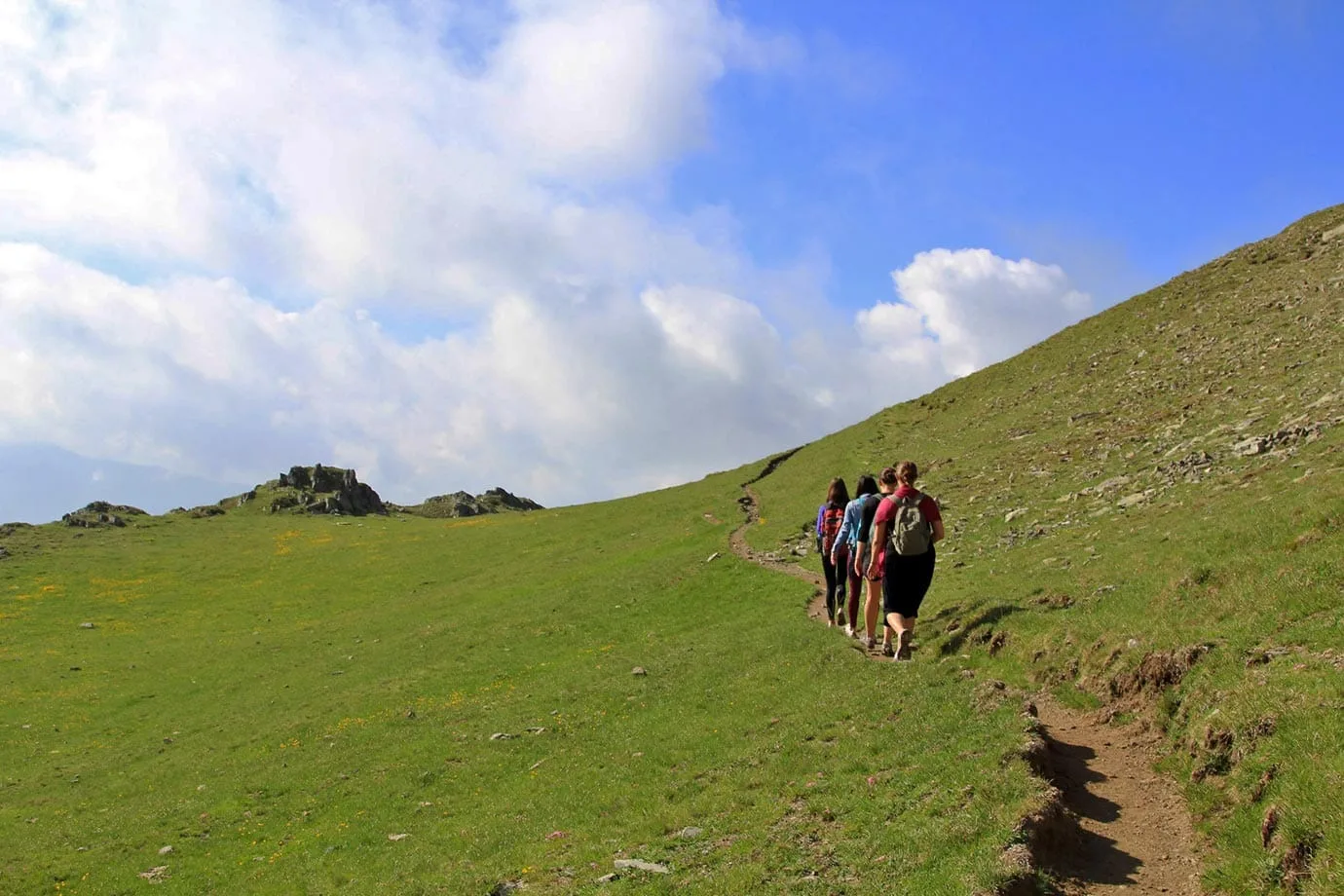 I don't know if it was because it was early in the morning or if we were revelling in the magical moment of listening to an impromptu session of Bulgarian folk music the night before, but once we were walking again hardly spoke a word to each other. By that point we didn't need to. We were all happy and content to walk in silence as the morning caught up with us.
After a couple of hours, the sun eventually broke through the clouds. With it, we were offered clear views of the valley below. To our left and right, mountains towered over us as we walked into the valley.
With the sun, we became animated again, and it wasn't long before we were talking about anything while walking on the trail.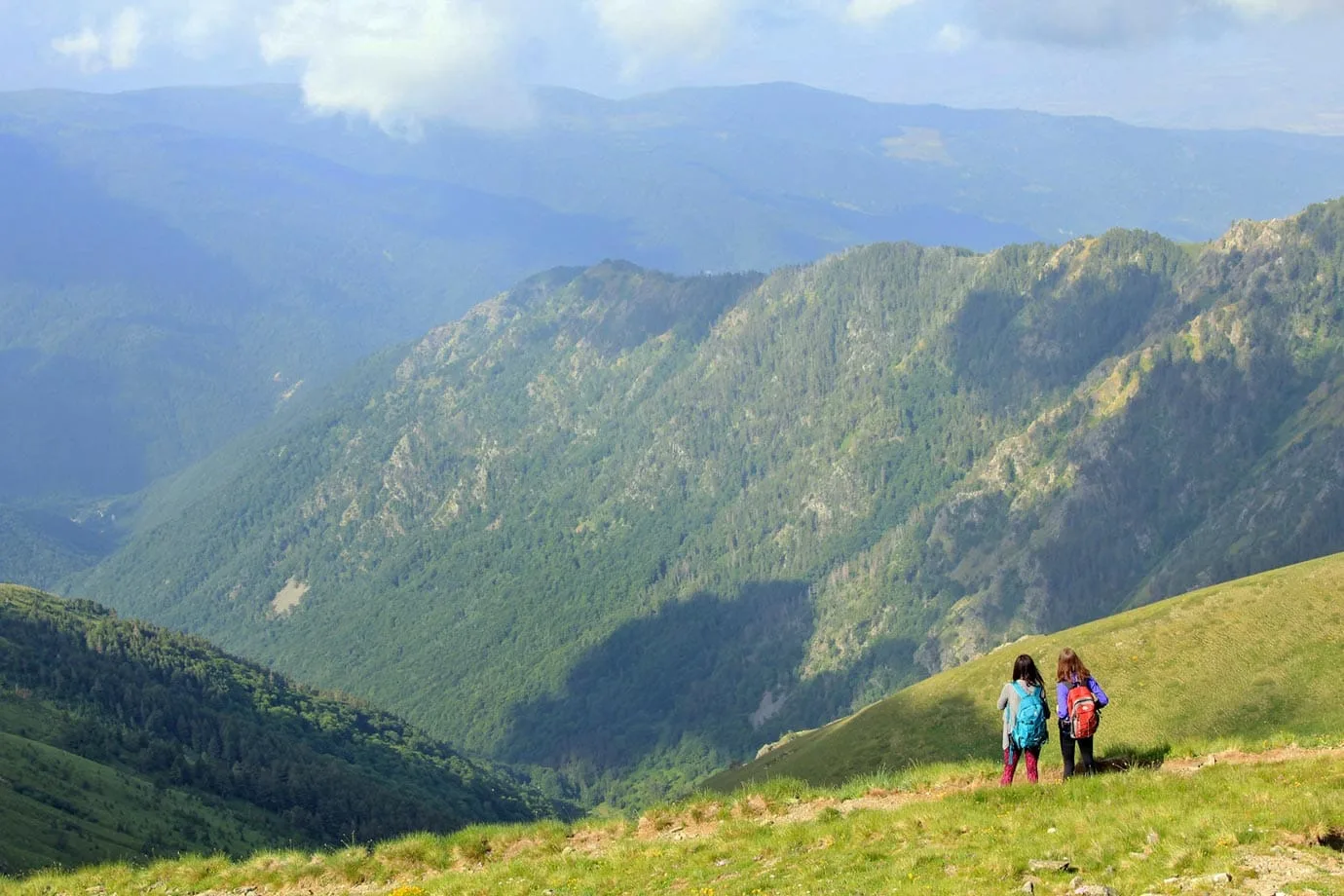 Arriving at Rila Monastery
Eventually, we stopped for lunch, giving us opportunity to catch our breaths after setting off at a furious pace.
It's funny, all we had for lunch was sandwiches with cheese and tomato to eat, and water to drink, yet when you finally stop waling and sit down for five minutes it seems like the greatest meal in the world.
While having lunch we came across another group of hikers, the first people we had seen that day. They told us it was only an hour to so to Rila Monastery, so we knew we would get there well before 2pm to actually enjoy the place.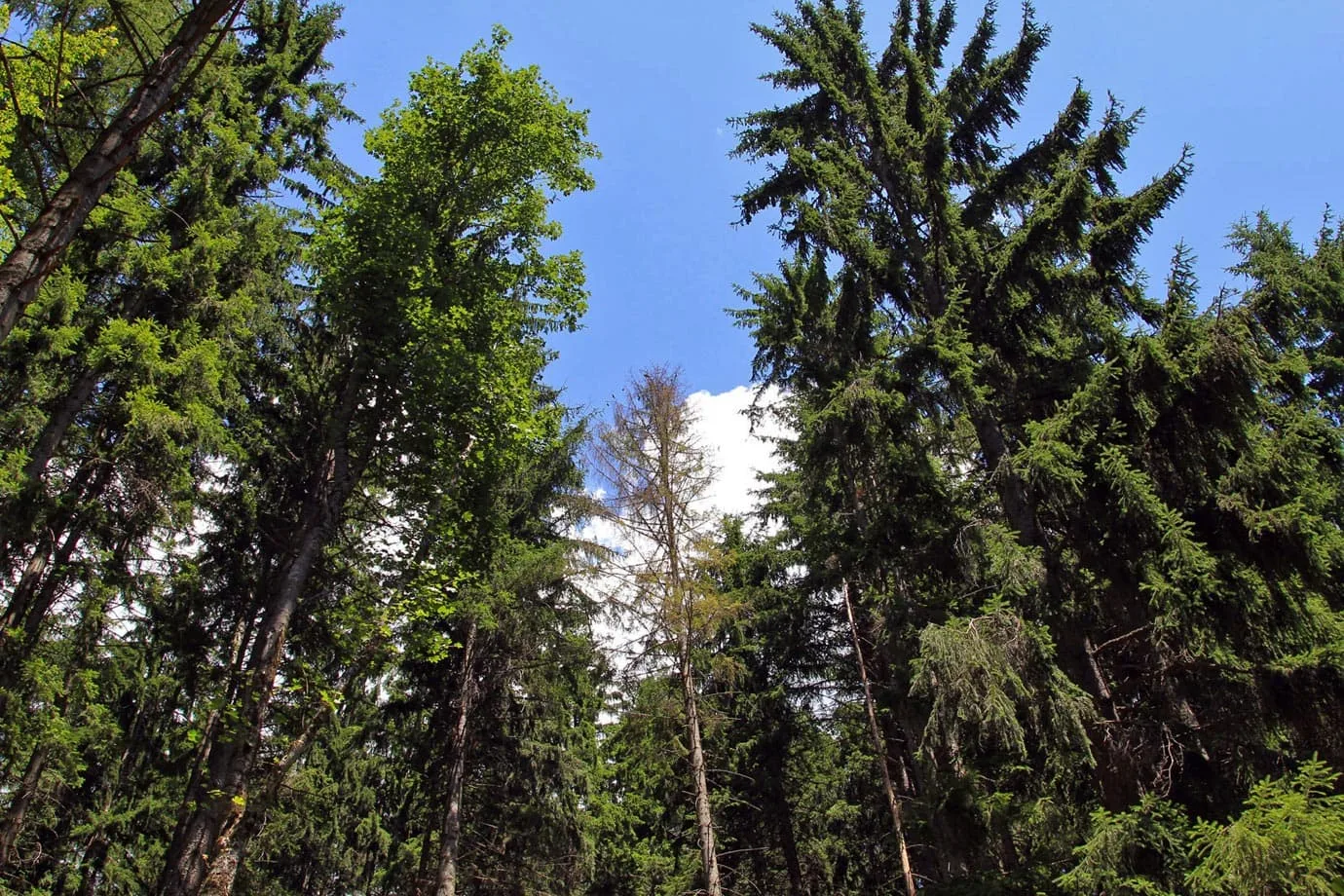 Our hike took us from the moors, through a valley and eventually into a forest. With the sunlight filtering through the trees, time lost all meaning to us as we once again descended into silence.
Finally, drenched in sweat and tired, the trees thinned and Rila Monastery lay before us. It was a sense of achievement as we watched passengers get off the bus, as if after two days of hiking we had earned the right to be at Rila Monastery, as if it meant something more to us.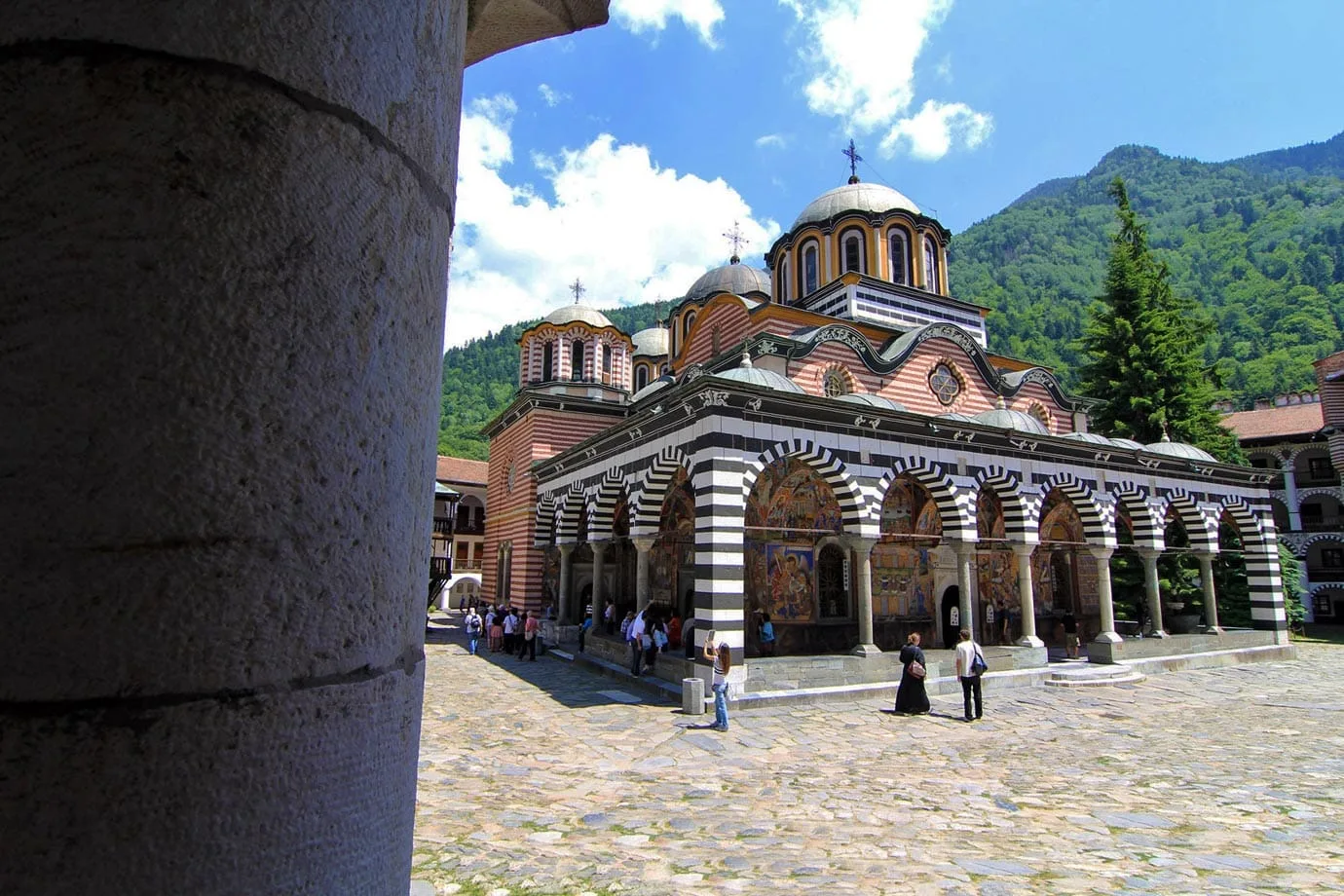 What is Rila Monastery?
After walking for four and a half hours to get there from the hut in the middle of nowhere, we had an hour to ourselves at the monastery.
Rila Monastery is largest and most famous Eastern Orthodox monastery in Bulgaria, and it is situated in the Rila Mountains, 117km from Sofia.
Founded in the 10th century, the Rila Monastery is regarded as one of Bulgaria's most important cultural, historical and architectural monuments in the country. It is even depicted on the back of the 1 lev banknote.
Walking around Rila Monastery, there is a sense of silent contemplation. Everyone seems within themselves, making it an extremely peaceful place for an hour or so.
The church itself is beautifully decorated on the outside with brightly coloured facades. It is hard to image the buiding is over a thousand years old, and that's part of the attraction of it.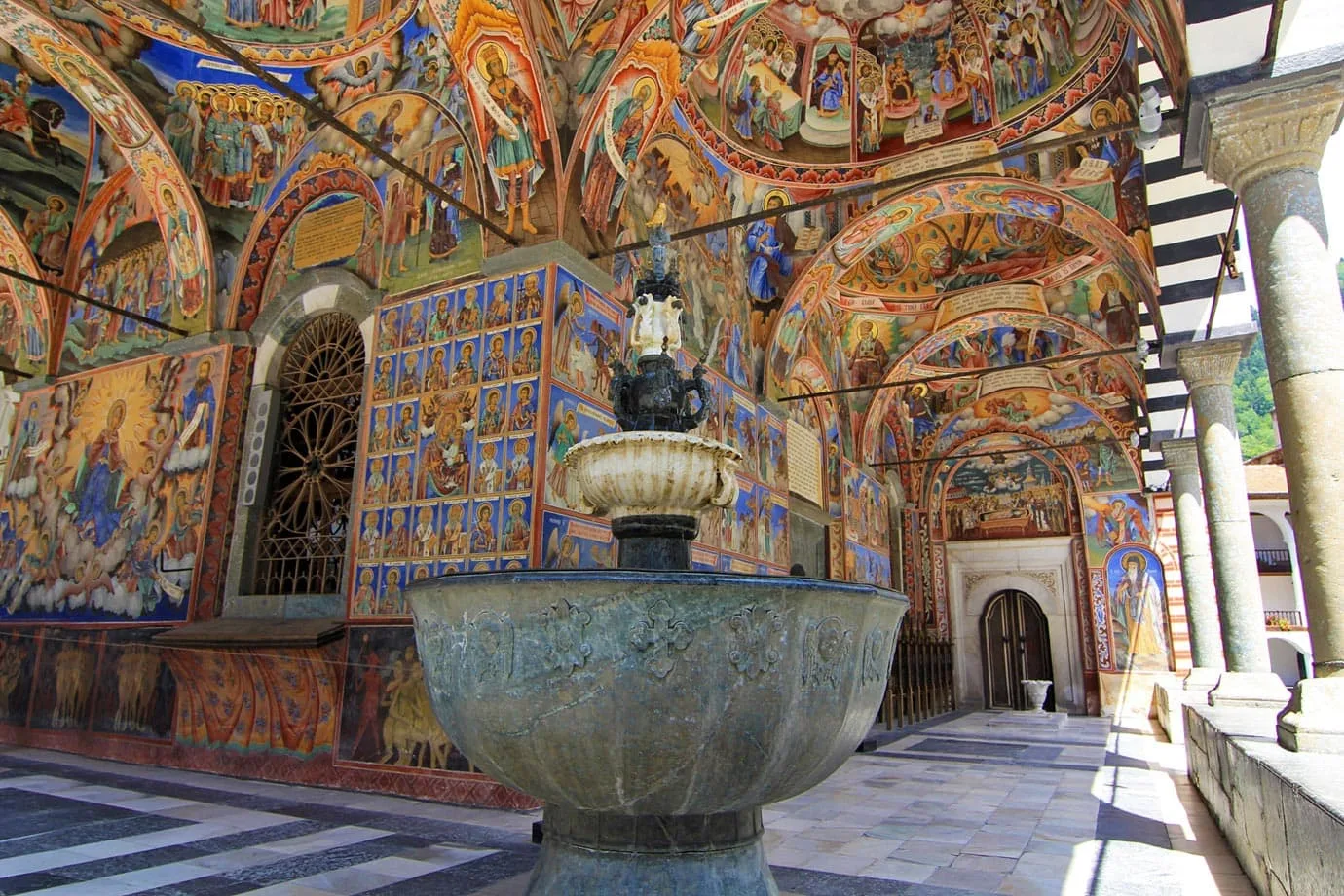 Rila Monastery to Sofia
At 2pm, all five of us caught the bus back to Sofia (the bus takes 2 hours and costs 18 lev, approximately €9), and our mini-adventure was coming to an end.
Despite only spending two days with American Kate, British Kate, Ceci and Malin, I felt we all got to know each other inside out – that's what happens when you spend every waking minute with a group of people – and I knew I'd see them again at somewhere around the world.
Hiking to the Seven Rila Lakes and onto the Rila Monastery would have been brilliant even if I did it on my own, but being in such a place with such a group of people is what made it perfect.
Sometimes it's not the places we go to but the people that we do it with that make it so special. After all, this was what travelling was all about; this truly was travelling at its best.
Photos of Rila Monastery, Bulgaria
Save