Are you doing the Seven Rila Lakes hike? From how to get there to where to sleep, this post it all about hiking the 7 Rila Lakes in Bulgaria!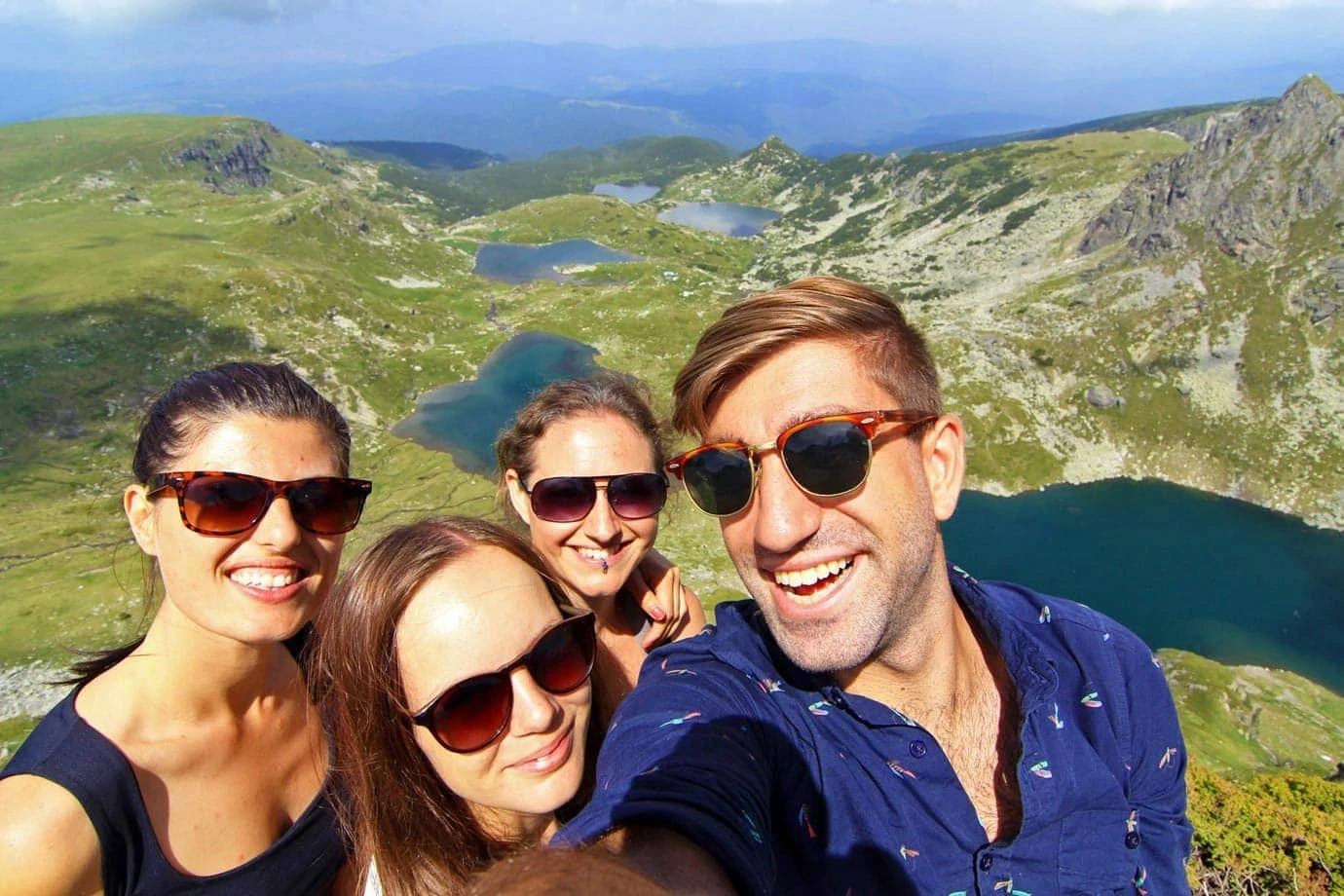 From where I stood I had the beauty of the Rila Lakes before me, their sapphire blue shining brightly in a bed of green.
After walking for about six hours in Bulgaria's picturesque countryside, it was amazing finally seeing the seven lakes for myself – all the hard work and effort was 100% worth it. After all, this was why I wanted to do the Seven Rila Lakes hike, for gorgeous views like this.
Was the hiking difficult? Yes, it was, but the hardest bit planning the trip beforehand. Don't worry though, I'll help you with the logistics and I'll say this – it's up there with one of the best hikes I've ever done. Hiking in Bulgaria doesn't get much better than this.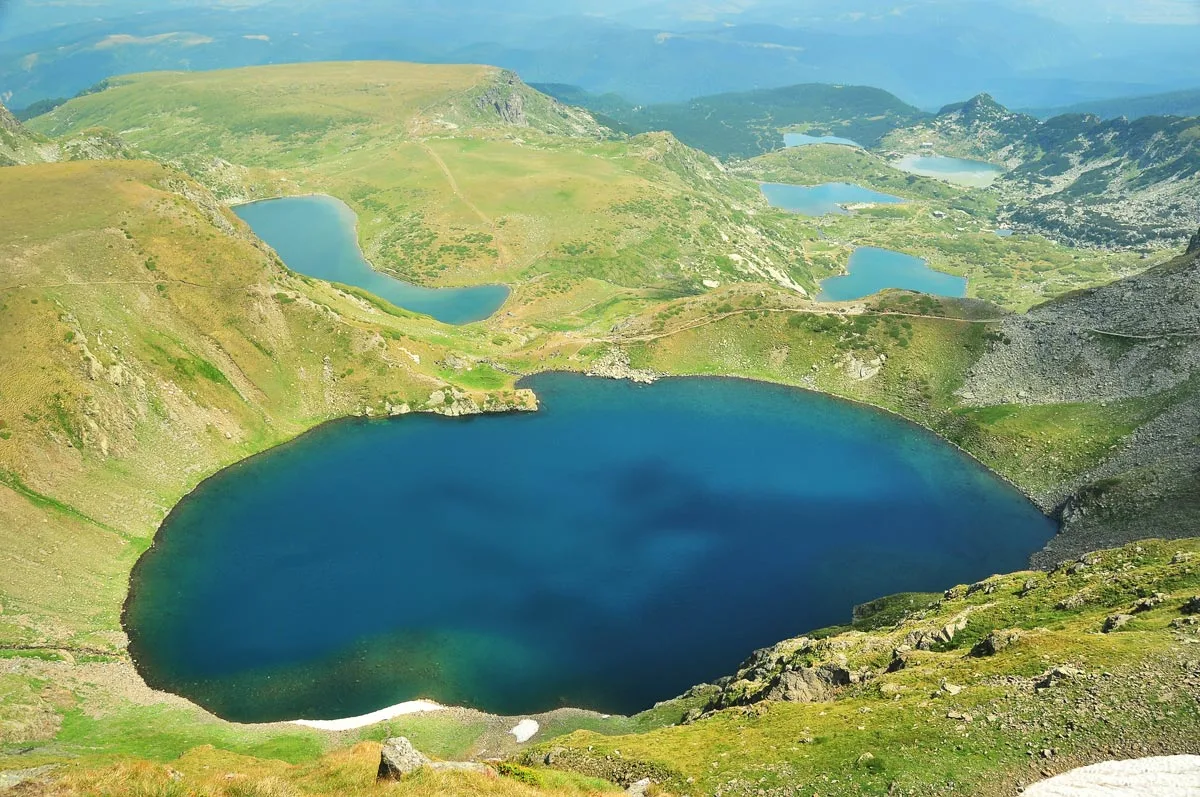 A chance meeting leads to something special
Rewind about 18 hours and I was chatting to a girl Kate over breakfast in a hostel in Sofia. We had your usual breakfast conversation over Nutella on European bread before we were some onto familiar territory – where have you been and where are you going next.
Kate's eyes lit up as she quickly told me all about her plans to do the 7 Rila Lakes hike, stay overnight in a hut in the middle of nowhere, and then continue onto Rila Monastery. I'd already heard of Rila Monastery but the 7 Lakes was completely new to me. And it sounded exactly like the type of place I'd love.
Once she had finished, Kate looked at me and said: "You should come too. It'll be a lot of fun." Almost nonchalantly, I replied I might just do that.
Planning a trip to the Rila Lakes, Bulgaria
Later that evening I saw Kate again. It was obvious at breakfast we would be hiking together – sometimes these things don't need to be talked about, they are just assumed – and we were soon planning our trek to the 7 Rila Lakes and Rila Monastery.
When I say "we" were planning, I was listening to Kate tell me all about it as she had already done the research; all I had to do was turn up in the morning.
To be honest with you, planning on getting to the lakes was the hardest part of the trip. We wanted to do it on a budget, but there are a few options for you to choose from. More on that below!
How to get to the Seven Rila Lakes from Sofia
There are a number of ways of getting to the Seven Rila Lakes from Sofia.
Directly south from Sofia, the quickest and easiest way is to drive. Usually this will take you around an hour and 45 minutes. Alternatively, you can hire a car for the day or a driver for the day. However, obviously this can be quite expensive, especially if you're on a backpackers budget.
I caught public transport which is a little trickier. Here's the route I followed:
The most direct way is catching a bus from Sofia to Sapareva Banya. There is a direct bus that departs every day at 14:00 from "Ovcha kupel" which is the West bus station.
The route that gets you in a lot earlier is from the Central bus station in Sofia. Every 60 minutes there is a bus departing to Dupnitsa (tickets cost 2 lev, approximately €1). Then, from Dupnitsa you can take a direct public bus to Sapareva Banya every 30 minutes. I'd really recommend this route as you can leave early in the morning and get going.
Once I got to Sapareva Banya, I caught a taxi with other hikers to Pionerska (4 lev, approximately €2 per person), which was at the bottom of the mountains. To get to the top of one of the peaks we took the lift to the Seven Rila Lakes (10 lev, approximately €5 for a one-way ticket).
I had never been on a ski lift before, and I have to admit, being rocked back and forth with the girls chatting behind me, I knew I was in for a day to remember.
All around me was the deep, dense forest that has come to define Bulgaria, and as I slowly ascended to the top, the mountains became clearer and clearer, some of which were still snow-capped.
It's views like this that I absolutely love.
What are the Seven Rila Lakes?
The Seven Rila Lakes is one of the most popular hikes in all of Bulgaria, and with good reason.
As you can probably guess, they are 7 lakes all in close proximity of each other high up in the mountains. In winter, they are frozen over and covered in snow. In summer, once melted, they are a clear emerald green and sapphire blue, and each one is incredibly beautiful.
Each of the 7 lakes has a name so these are the ones you want to tick off:
Salzata (The Tear) – very clear waters that really show off the colours of the lakes
Okoto (The Eye) – this has a oval shape resembling an eye
Babreka (The Kidney) – this has a crescent shape resembling a kidney
Bliznaka (The Twins) – this is almost two lakes that are connected
Trilistnika (The Trefoil) – this looks like a three-leafed clover
Ribnoto (Fish lake) – this is the shallowest of all the lakes
Dolnoto ezero (The Lower lake) – this is the lowest of all the lakes
The trek to the top of the 7 Lakes in Bulgaria took about five hours, but I was walking slowly taking it all in and getting to know other hikers along the way.
Once we got to the top of the 7 Rila Lakes hike, we felt so happy like we'd really achieved something. The views were simply stunning. Honestly, it's hard to describe how beautiful this place is in Europe.
After seeing the 7 Rila Lakes, the five of us continued hiking the Rila Mountains and summited the highest peak in the area (about 2,800 metres above sea level). While at the top, Ceci decided it was the perfect place to practice some acrobatic yoga and it wasn't long before she was up in the clouds.
Sleeping at the Rila Lakes
With time pushing on, we picked up our pace and carried on hiking. We were staying in this little hut in the heart of the mountains, the only place around for hours.
The place we were aiming for is called the Ivan Vazov Hut. This is the best place to stay at the very top of the Rila Mountains. It's really hard finding information on this place but here's a link for you.
By the time we arrived, we had been hiking for seven hours, so it's safe to say we were all pretty tired but we were so happy too.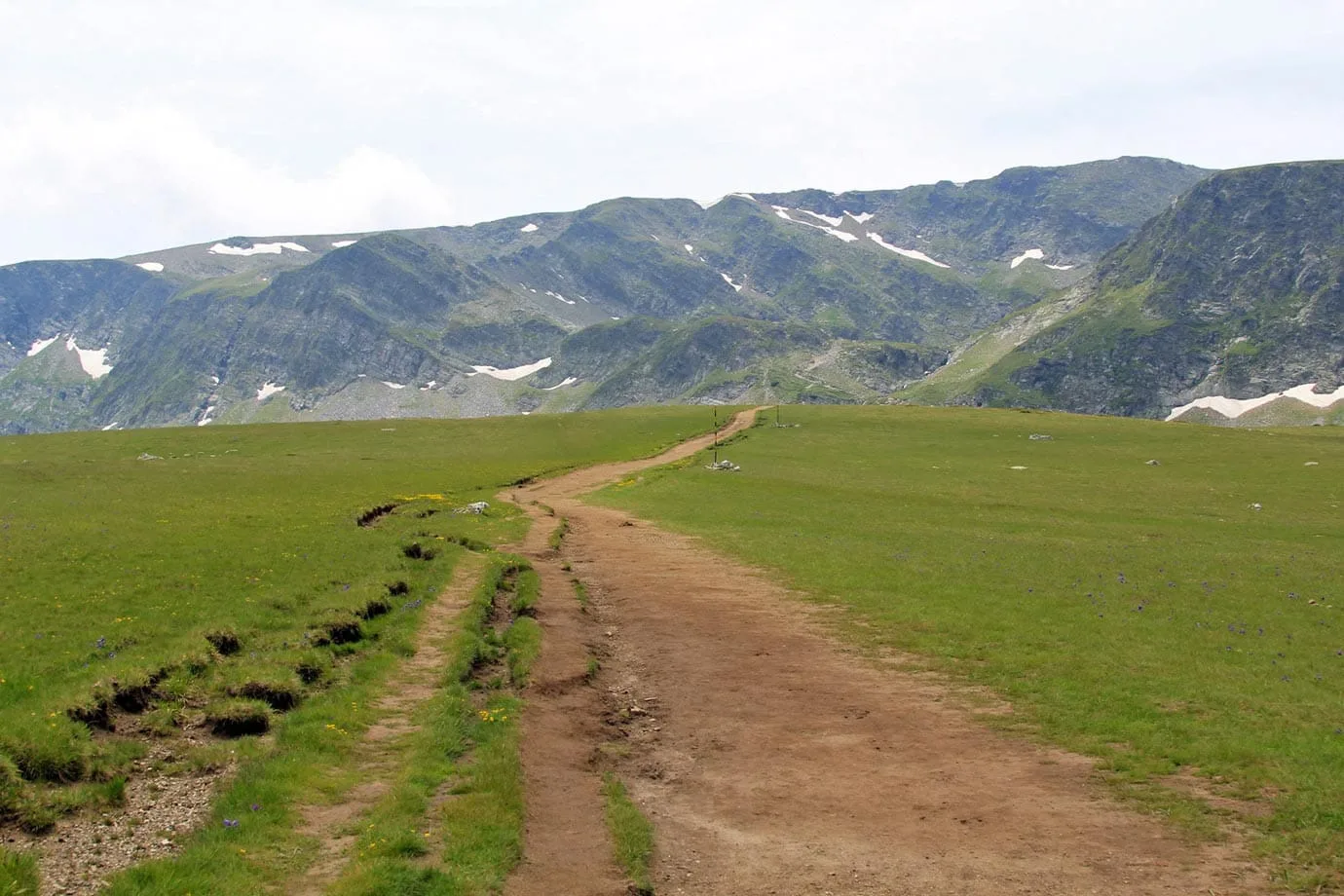 It's hard to describe the hut, but it has obviously become its own little commune with an assortment of people living there. With no hot water and limited electricity, it really is cut away from society. It is just you and the mountains; nothing more, nothing less.
That night we sat around drinking rakia wrapped up in warm woollen blankets. Not before long, one of the guys living there produced a pair of Bulgarian bag pipes. As we followed him outside, there was already someone else playing a set, the dulcet drone drifting over the moors towards the mountains.
Perched against the wall, we were all treated to a performance of Bulgarian folk music. After 10 minutes, someone started singing, illuminated by the full moon overhead.
The five of us looked at each other and smiled. We didn't need to say a word. After all, this was what travelling was all about; this truly was travelling at its best.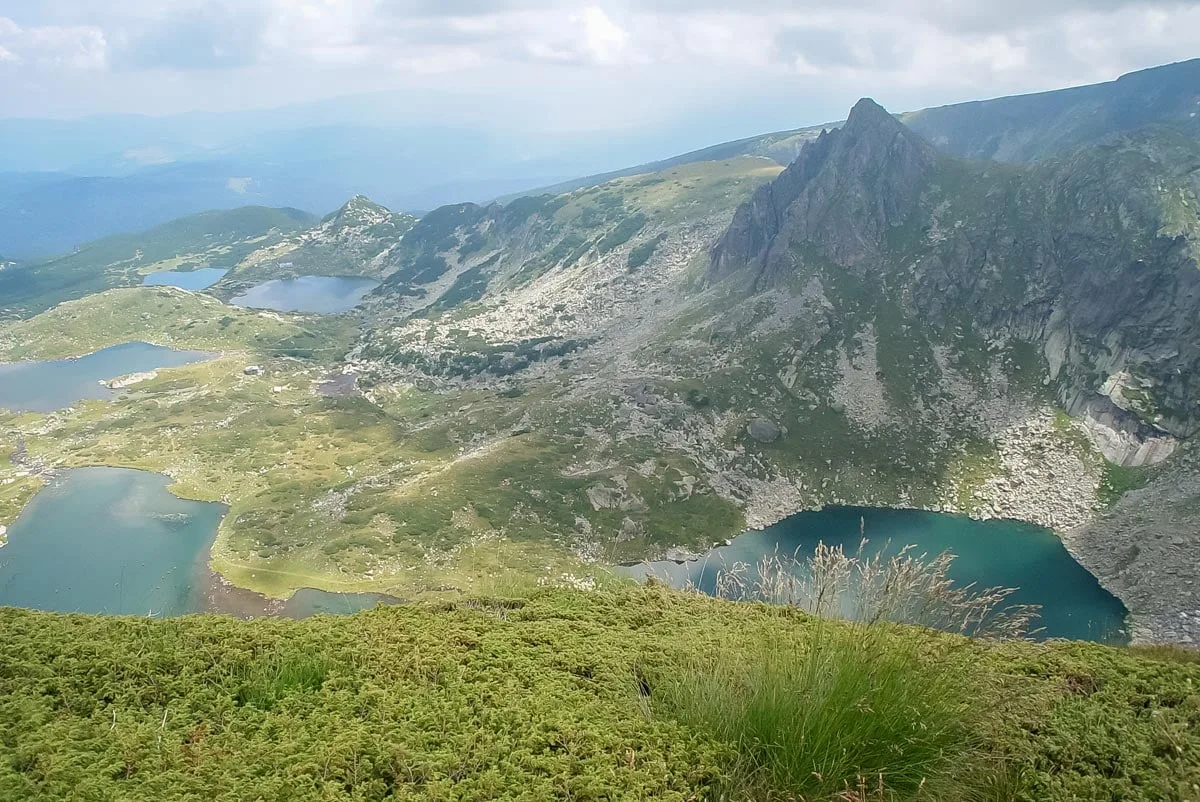 How much does the 7 Rila Lakes cost?
The Rila Lakes hike is relatively cheap, especially when it's one of the best in Bulgaria.
Getting to the start of the trail will cost you around €10/15 (depending on if you catch a taxi from the bus station or not).
The 7 Rila Lakes lift to the hike start point takes 25 minutes and costs:
| | | |
| --- | --- | --- |
| Tickets | Adults | Children, Seniors, Disabled |
| Return | 18 leva (€9) | 12 leva (€6) |
| One way | 10 leva (€5) | 8 leva (€4) |
However, if you want to use the lift multiple times these are the ticket prices:
| | | |
| --- | --- | --- |
| Cards | Adults | Children, Seniors, Disabled |
| One day | 28 leva (€14) | 20 leva (€10) |
| Half Day | 20 leva (€10) | 17 leva (€9) |
| Two Days | 50 leva (€25) | 36 leva (€18) |
| Three Days | 69 leva (€35) | 50 leva (€25) |
| Four Days | 90 leva (€45) | 65 leva (€33) |
| Five Days | 110 leva (€55) | 79 leva (€40) |
| Six Days | 132 leva (€66) | 95 leva (€48) |
| Week | 150 leva (€75) | 108 leva (€54) |
The 7 Rila Lakes lift opening hours are from 9am till 4:30pm. The last lift back is at 4:30pm so make sure you're on that one otherwise it's a long walk back!
When is the best time to go?
It depends on what scenery you're after.
In May, even though the weather is warmer, there is still snow on the mountains which can look really magical.
However, most people say the best time do the Seven Lakes hike is in July/August – this is when I did it and the weather was perfect. All I wore was shorts and a t-shirt for a couple of days.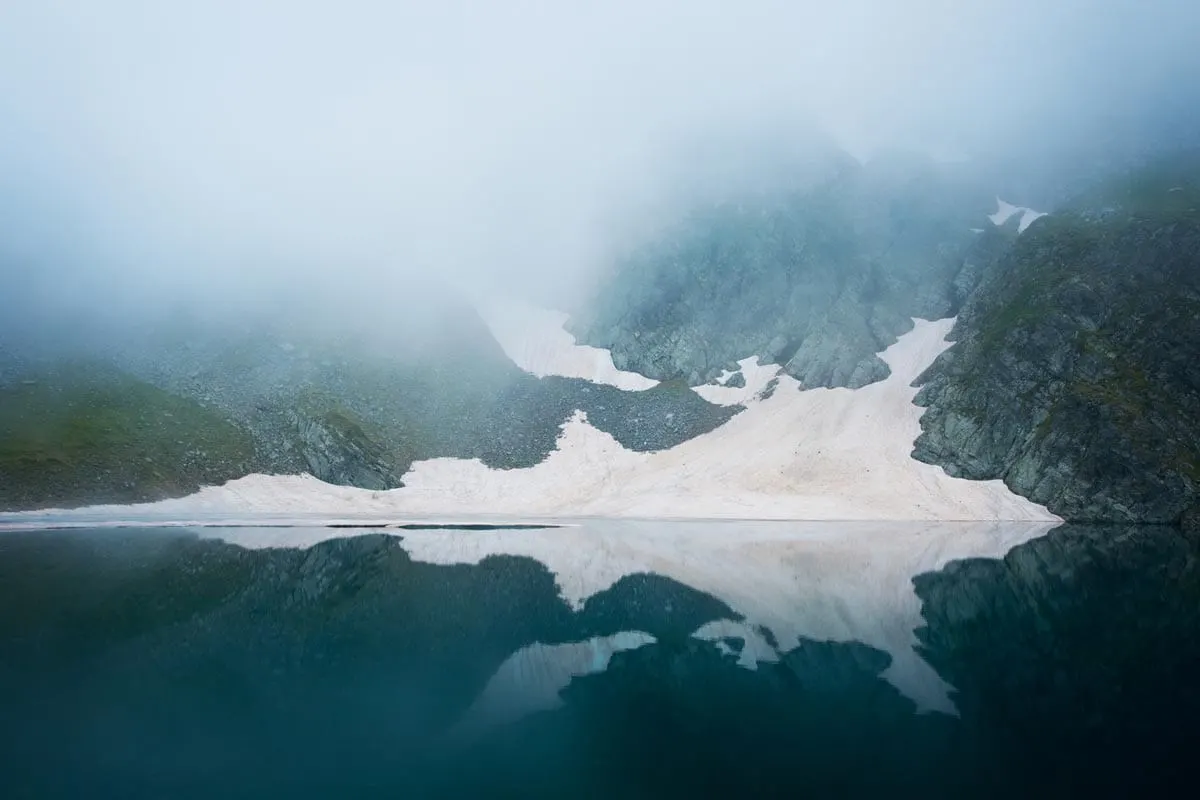 Top Tips for hiking the 7 Rila Lakes
Wear comfortable shoes – I was hiking for around seven hours which is some serious miles, so it pays to have some comfortable shoes. Ideally hiking boots/shoes, but comfortable trainers are good too.
Wear layers – If you're heading off early in the morning it can be pretty cold but you'll soon warm up once you're moving, so it's a good idea to wear layers to take on and off whenever you get hot and cold.
Take food and snacks – The only place you can buy food is at the ski station at the start of the trail, so make sure you pack enough food for the day. Also, bring snacks like nuts and sweets to give you that little energy boost when you need it.
Bring lots of water – The water in the lakes and streams is good enough to drink (especially if you've got a water-purifying bottle), but make sure you've got a fresh bottle of water with you just in case.
7 Rila Lakes tour from Sofia
Are you looking at hiking the Rila Lakes and Rila Monastery? Are you going to stay in the little hikers hut? Let me know what your plans are in the comment box below!
Like this blog post? Then make sure you Pin it!