This guide on how to use the Swiss Travel Pass is packed full of information on how much it costs, why you should buy a pass and other top tips!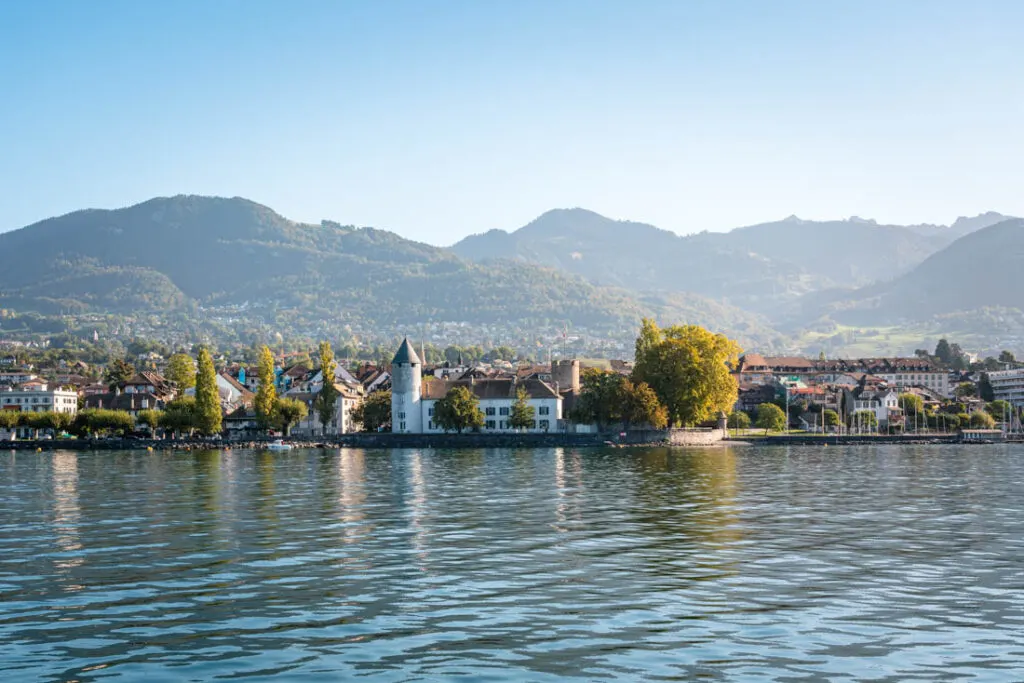 Some countries are just made for train travel, and I'm struggling to think of one more stunning than Switzerland.
It doesn't matter if you're taking a short boat trip on Lake Geneva or riding one of the epic 8-hour panoramic trains through the country, every journey is jaw-droppingly beautiful. It's one of those rare countries where just being there travelling is an activity in itself.
Just imagine sitting back with a glass of wine in hand and watching snow-capped mountains and ice-blue rivers roll past your window, because that's exactly what it's like here.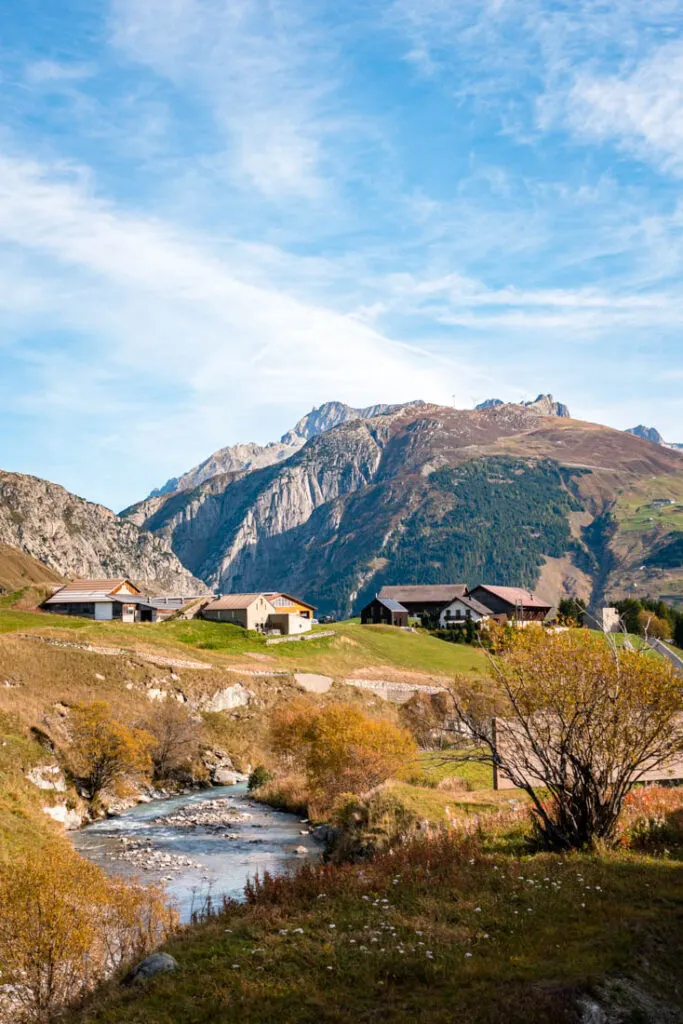 In this blog post I'm going to tell you all about how to use the Swiss Travel Pass. This is your all-in-one ticket for travelling Switzerland. Trains, buses, boats, metros – the whole lot.
I'll also give you lots of practical tips like what the trains are like, what are the benefits of getting a pass, and how to get the best price too.
If you're planning a trip to Switzerland of more than a couple of days, then the Swiss Travel Pass is by far the most cost-effective and easiest way of travelling around the county. And trust me, any ways of keeping costs down when travelling around the country is a major plus.
Hopefully this guide will help you navigate any questions you have about the pass and which is the right one for you.
Once you've finished this guide, then make sure you check out my detailed Switzerland train itinerary on where you can go and what you can do in the country.
Why visit Switzerland by train, bus and boat?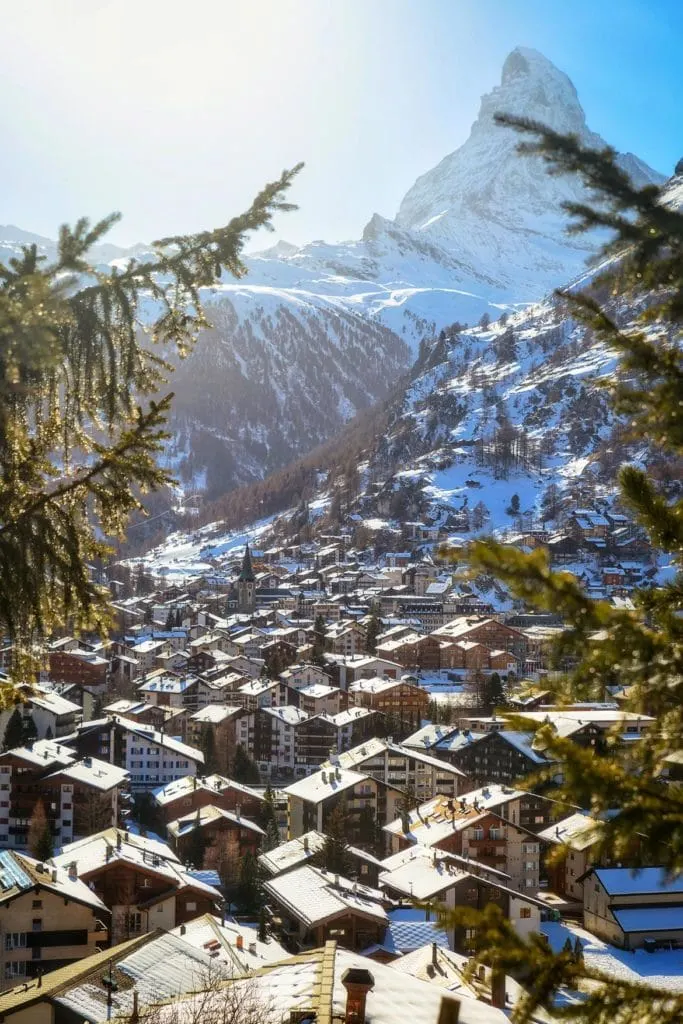 Beauty – You know the cliché "it's the journey, not the destination…" Well, this rings true for most of the trains in Switzerland. You don't need to travel far out of the main transport hubs before the views zooming past your window start to get spectacular.
Convenience – When it comes to infrastructure, Switzerland is a leading light in Europe. Everything works meticulously. If a train is one minute late, it is very late. There are rail connections between all major cities and towns. Also, everything is set up so connections between trains, buses and boats are organised so that you don't lose any time between transfers. Basically, the Swiss Travel System makes it simple and easy travelling throughout the country.
Comfort – Swiss trains are renowned for being super comfortable and clean. Some carriages even have round tables and sofa-like seating making journeys with friends and family very sociable. They also have big panoramic windows, food buffet cars, seat service, and charging points too.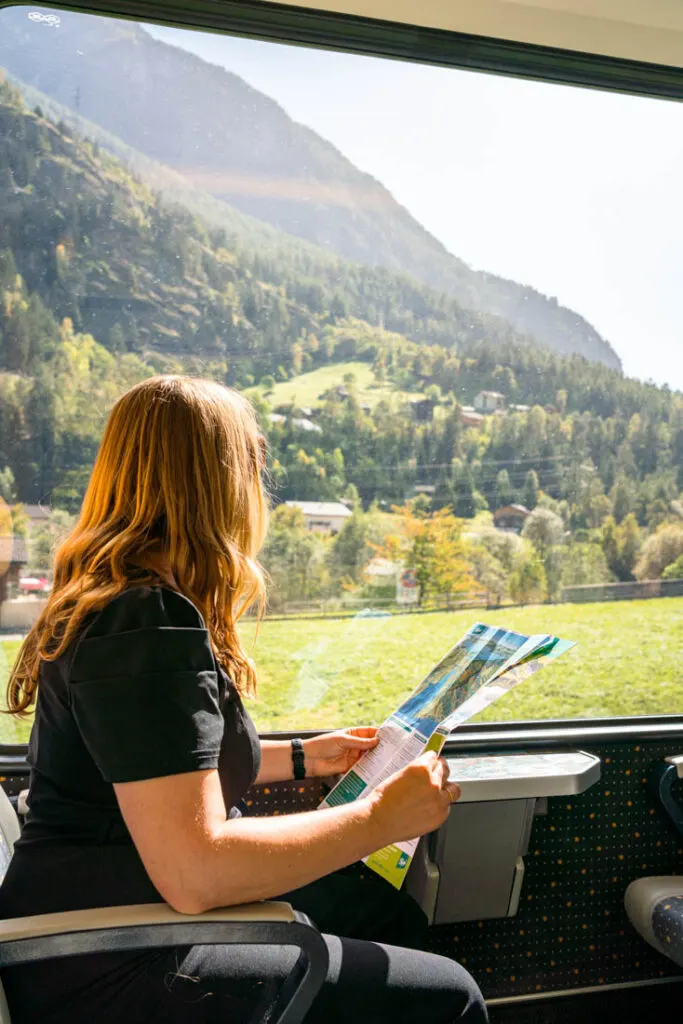 Budget – There's no getting around the fact that Switzerland is an expensive country. However, the Swiss Travel Pass is an amazing way of travelling around and keeping costs down. It's actually remarkable value for money.
Sustainability – One of the buzz words in Switzerland at the moment is Swisstainability. They are very proud of being one of the most sustainable countries in the world, and their rail network is a big part of that. Obviously travelling by train in Switzerland is a lot more environmentally friendly compared to other forms of transport.
Scenic travel trains – So there are normal trains that take you from A to B, and then there are scenic travel trains that take you from A to B but via the most beautiful route. These are the trains where you just kick back and watch the world go by.
What is the Swiss Travel Pass?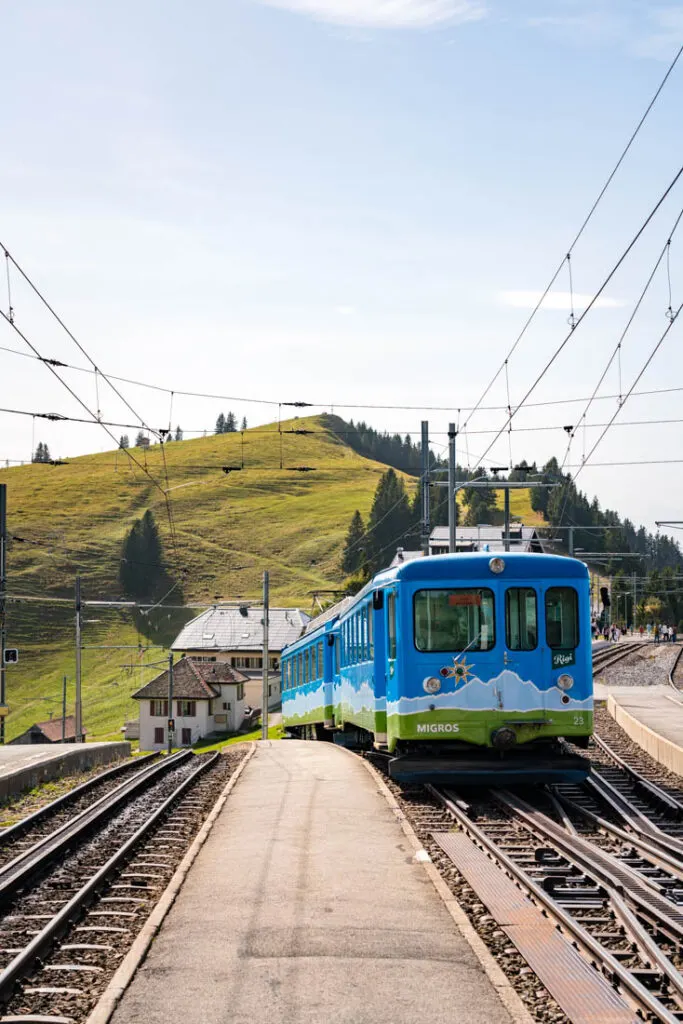 The Swiss Travel Pass is your all-in-one ticket for travelling Switzerland. It's a bit like your old fashioned InterRail/Eurail ticket. This is where you buy a multi-day ticket, and then you can travel as much as you want within that timeframe. And it really is unlimited travel.
The best thing about the Swiss Travel Pass is it's not just trains, but also for boats, busses and metros. You even get discounted prices off other modes of transport like mountain gondolas too, so it covers pretty much all transportation in Switzerland.
To highlight that, one day I caught the metro down to the port in Lausanne, then jumped on a boat to Montreux, then caught the train to Zermatt – all on the same ticket. Simples.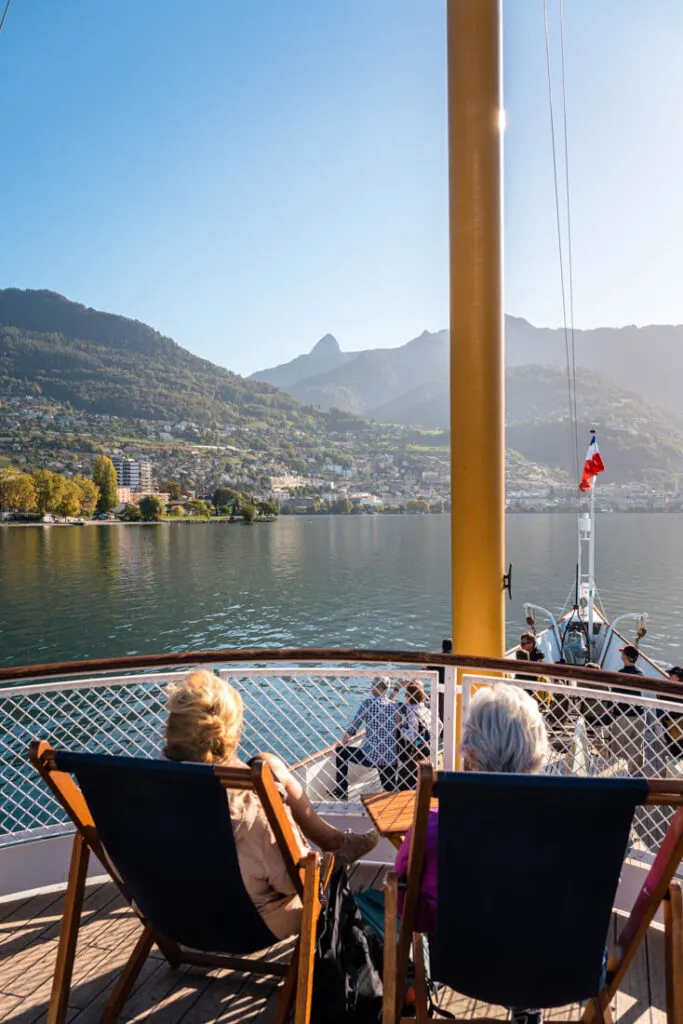 Here are the benefits of buying a Swiss Travel Pass:
Unlimited travel by train, bus and boat
Unlimited travel on premium panorama trains (seat reservation fees and/or surcharges apply)
Unlimited use of public transport in more than 90 towns & cities
Popular mountain excursions included in the ticket are Rigi, Stanserhorn and Stoos
Free admission to more than 500 museums (this gives you even more holiday savings)
Up to 50% discount on many other mountain excursions (such as the Gornergrat train in Zermatt)
How much does the Swiss Travel Pass cost?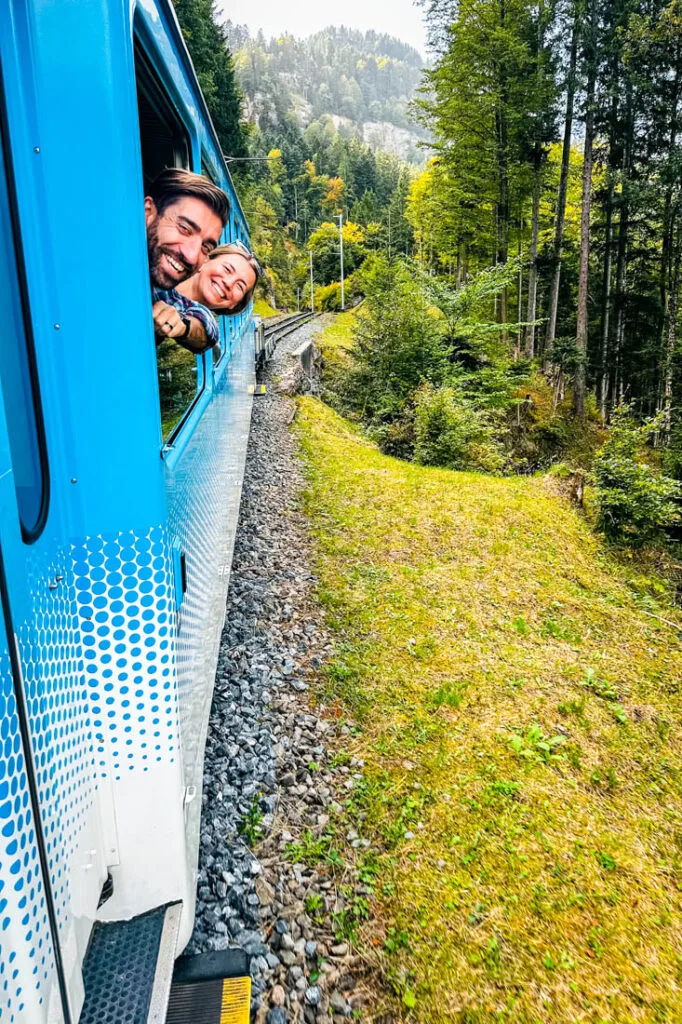 For the Swiss Travel Pass, you can buy a 3,4,6,8 or 15-day ticket.
Now you can either buy one of the following passes:
A standard Swiss Travel Pass – this is where you travel on consecutive days
Swiss Travel Pass Flex – this is where you travel for either 3,4,6,8 or 15-days within a 30-day period. So what you do is nominate the days you'd like to travel. This is particularly good for foreign nationals working in Switzerland looking to travel on their days off.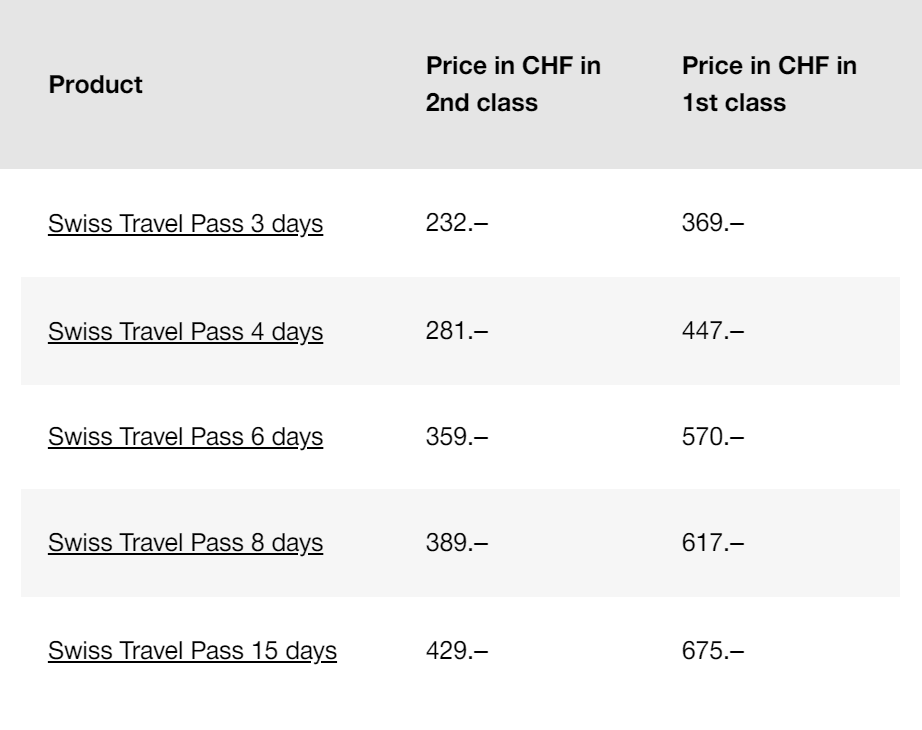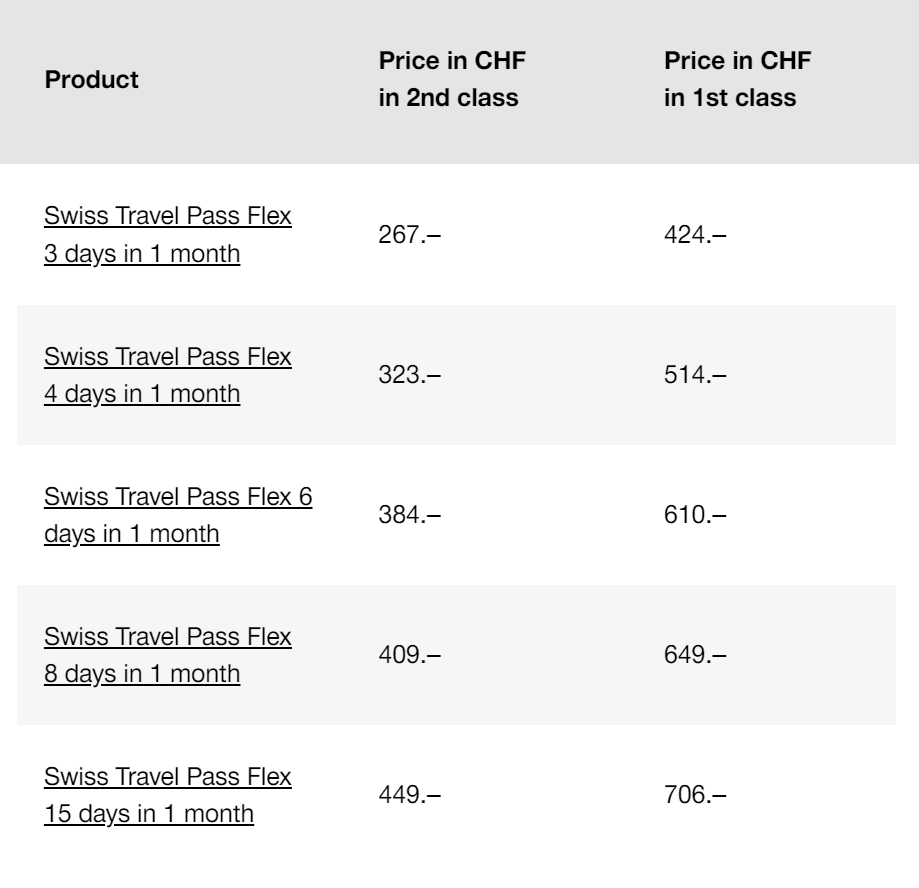 With the Swiss Travel Pass Youth, young people up to their 25th birthday travelling through Switzerland benefit from a 30% discount off the regular Swiss Travel Pass ticket fare.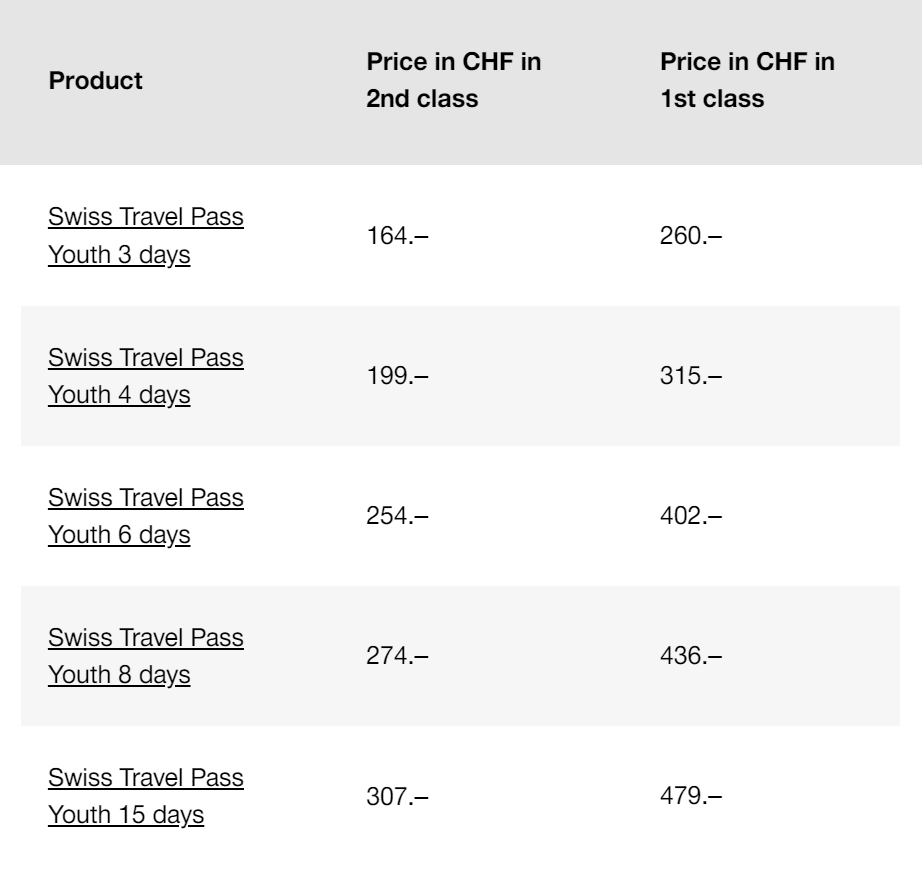 Children from their 6th up to their 16th birthday accompanied by at least one parent (holding a Swiss Travel System ticket) travel free of charge on train, bus, boat and mountain railway with the complimentary Swiss Family Card.
And here's another thing for family travellers – Children under 6 years of age travel free of charge.
Where can I buy a Swiss Travel Pass?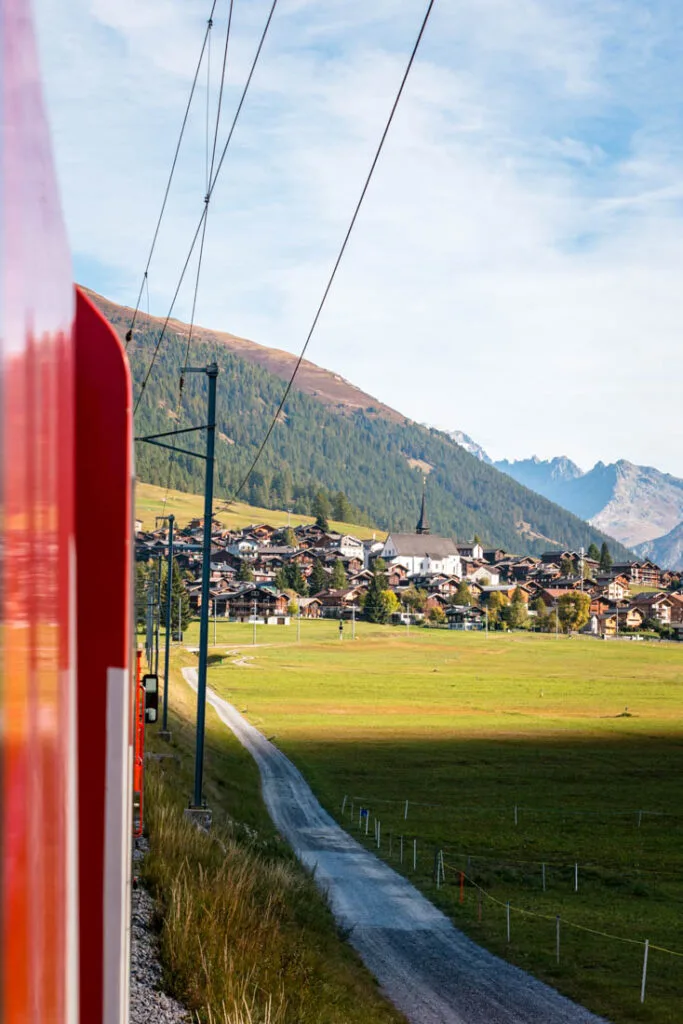 If you're planning a trip to Switzerland, it's very likely you'll buy your pass beforehand as opposed to rocking up and buying one from a ticket counter (which you can still do!)
The best place to buy your Swiss Travel Pass is from the My Switzerland website.
Here you can choose either the Swiss Travel Pass or the Swiss Travel Pass Flex.
Click through, then fill out the date you'd like your ticket to start, how many days you'd like, what class you'd like to travel in, and how old you are. Once you've paid, you'll be sent your PDF ticket via email. From here you can either print it off (if you prefer physical tickets), or keep it stored on your phone.
The pass also comes with a map so you can easily see all the trains, buses, and boats your pass is eligible for.
How do I use my Swiss Travel Pass?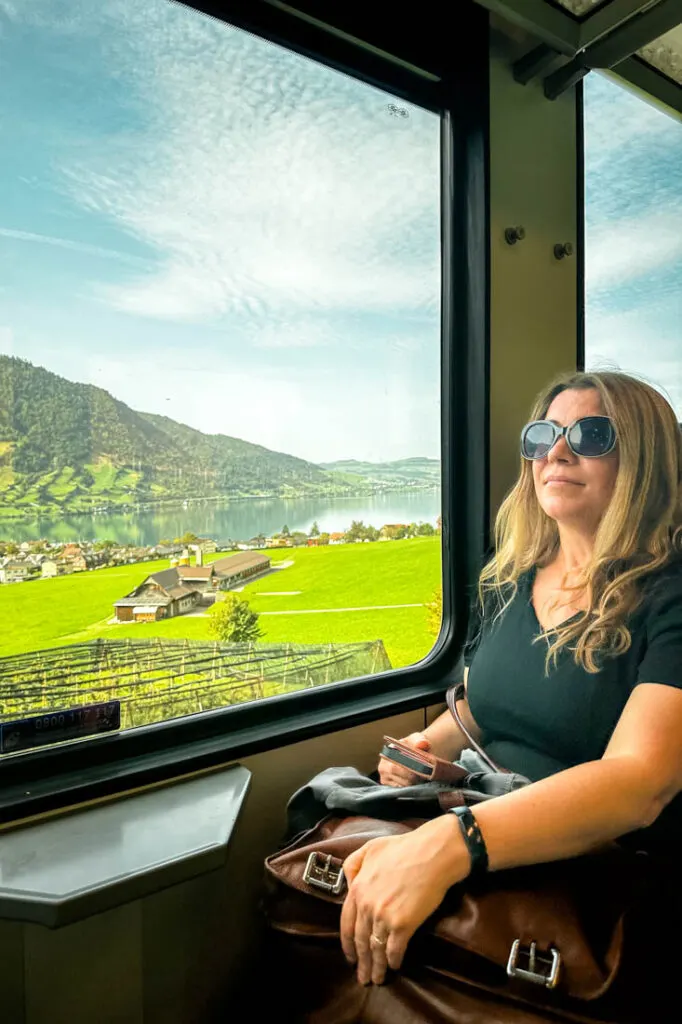 This may seem like a trivial question, but it's important to understand that the Swiss Travel Pass isn't a physical ticket. Instead, it's a digital ticket that you have on your phone. This is good news for all of you guys who constantly lose your tickets!
Another thing people don't realise is there aren't ticket barriers in Switzerland. This means you don't need to scan your ticket to get on the train. Instead, a ticket conductor will scan your ticket when you're on the train. This is particularly useful if you're rushing for a train – it means you can leave it till the very last minute before boarding the train.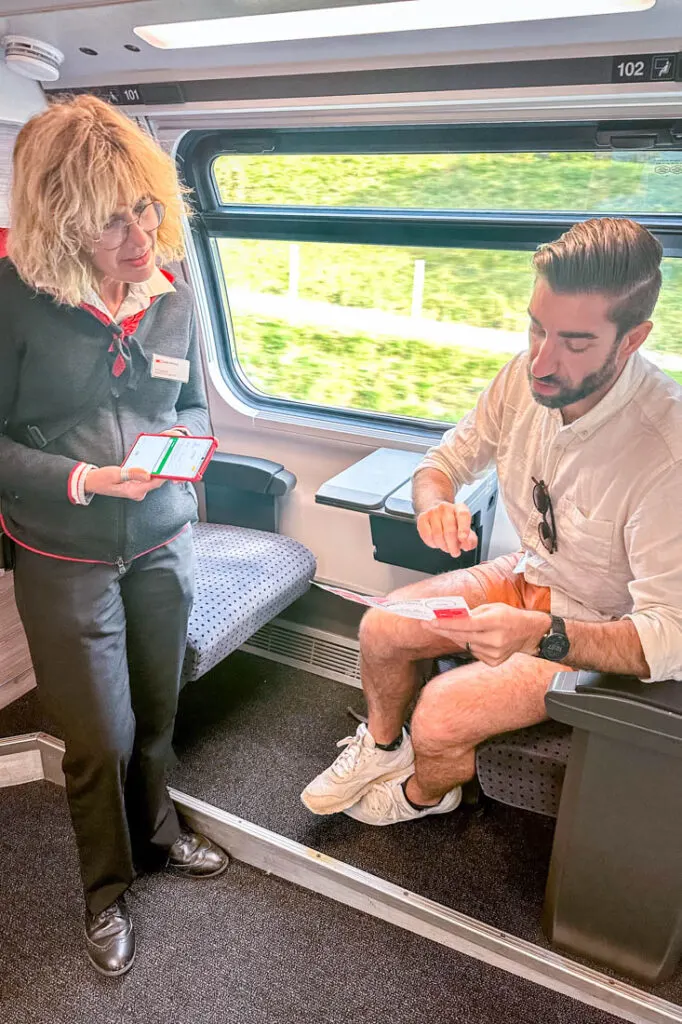 The ticket conductor may want to check your passport as well, to make sure you're the owner of the presented pass.
Personally, I really liked the fact it was just one ticket on my phone. It meant I didn't need to queue up multiple times to buy point-to-point tickets. I could just look up the train I needed, and jump on that without any hassle. It made things that little bit easier when travelling around the country.
I'd also recommend downloading the SBB app (Apple | Android). This is the Swiss federal railway company. This is the best app for finding out train times, connections, and other modes of transport for travelling around the country.
What's the difference between first class and second class?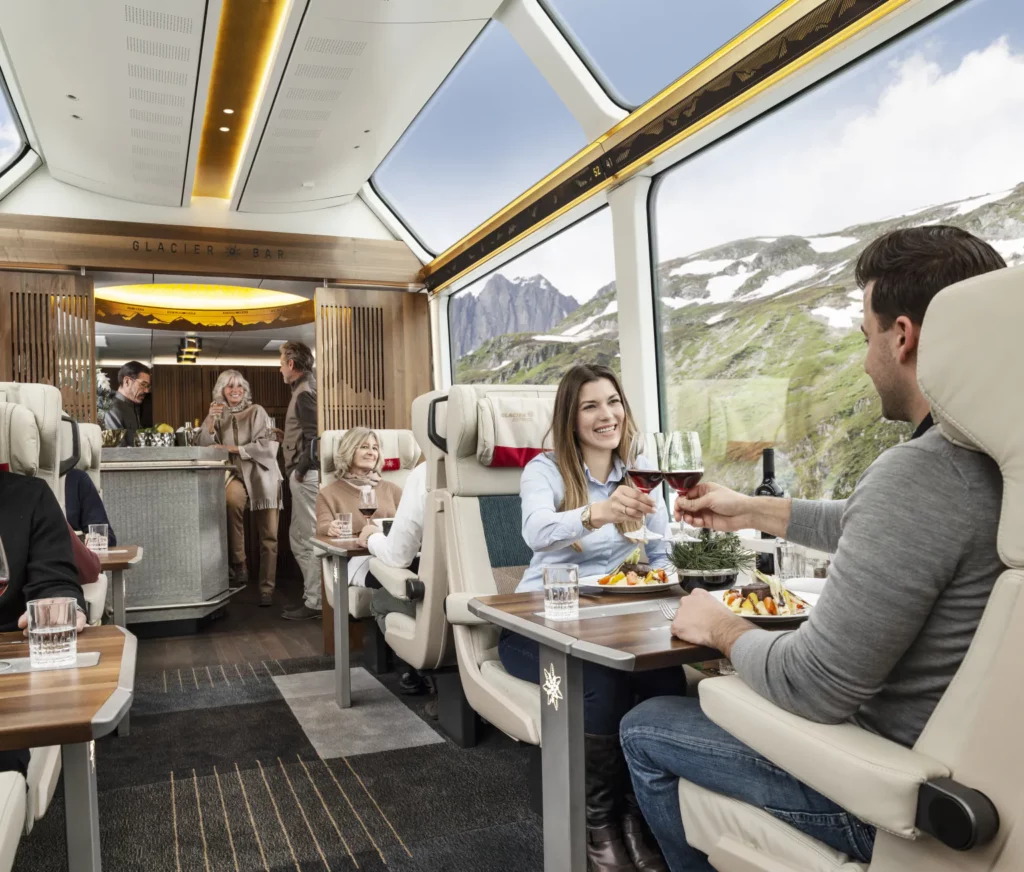 As you'll see, there is a fairly big price difference between first class and second class. However, I'm not too sure what the major difference is on the standard trains!
Obviously first class is nicer. I found the first-class carriages to be a tiny bit cleaner and quieter compared to second-class carriages. However, the second-class carriages were of a really good standard. For those of you in the UK, I would say Swiss second-class is nicer than a lot of our first-class trains.
The only time you'll notice a second-class carriage getting busy is during peak commuter hours between major cities. Take the Lucerne to Zurich train which is only 40 minutes. This train can get busy at 8am in the morning, and around 4-6pm on the route back. If you avoid these peak commuter times, then most second-class carriages will be quiet and it won't be a problem finding a seat.
Why do I need a seat reservation on some of the trains?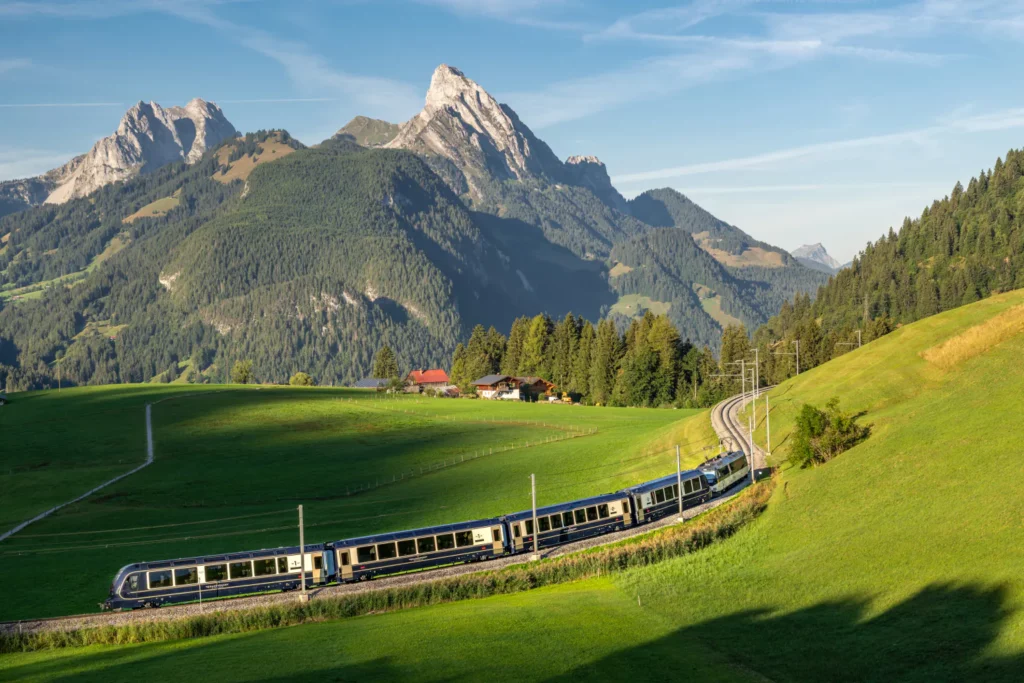 For 99% of the trains you take in Switzerland, you won't need a seat reservation. You can just rock up on the day and catch the train you want.
However, the exceptions are on some international trains and on the panoramic trains like the Bernina Express and the Glacier Express. These are the scenic trains where you're travelling for the pleasure of travelling.
If you want to travel on these trains, then you need to make a seat reservation and pay a reservation fee.
What do I do with my luggage?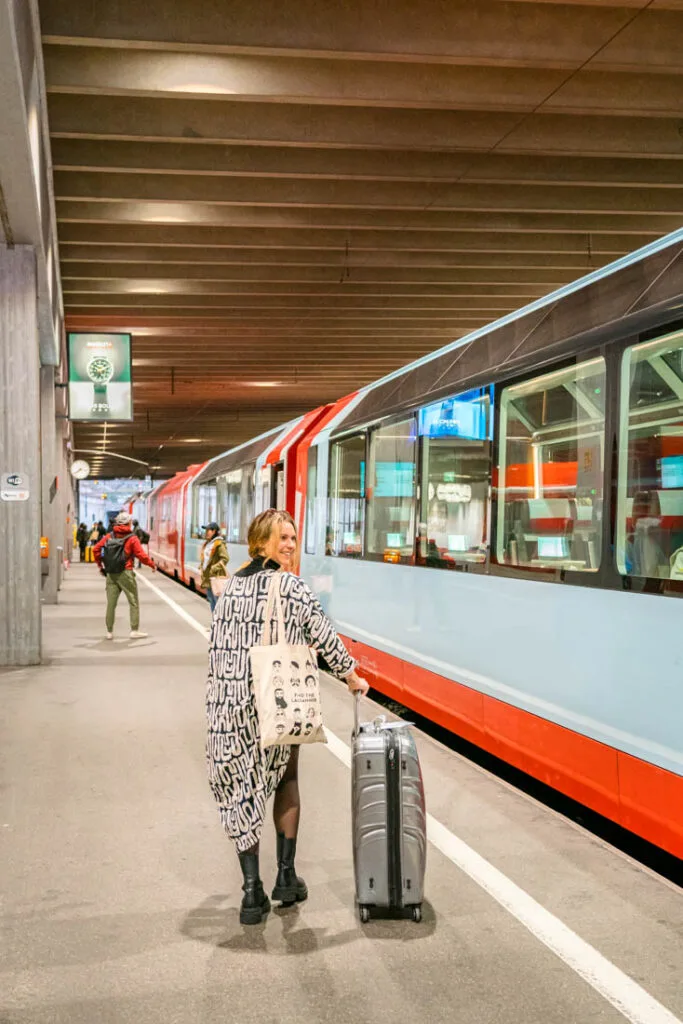 So you've bought your Swiss Travel Pass, you've just arrived in a new city ready to explore, and you just remember you've got a big suitcase or backpack to lug around for the day. It's not ideal, is it?
Depending on where you're staying, a lot of people will just check into their hotel and dump their bags there. But that doesn't work if you're passing through a town or city.
There is an innovative solution to this problem though – the Swiss luggage transport service.
Essentially this is where your bags will be picked up from your hotel in the morning, and then delivered to your next destination that day so it's there when you arrive. That means you've got the freedom to travel without your bags, knowing it'll be there when you check in.
This service either works on the same day (which is the express service), or two days ahead. That means if you have your bag picked up on a Tuesday, it'll arrived at your destination on a Thursday. This means you can just carry around what you need with you for a couple of days.
If the hotel to hotel service is too expensive, then the Swiss luggage transport service offer a cheaper option which is station to station. This is where you drop it off at one train station, and you pick it up at the next train station.
Personally, I think this is such a good service for people travelling around Switzerland.
You can organise your Swiss luggage transport here.
What's the best thing about using a Swiss Travel Pass?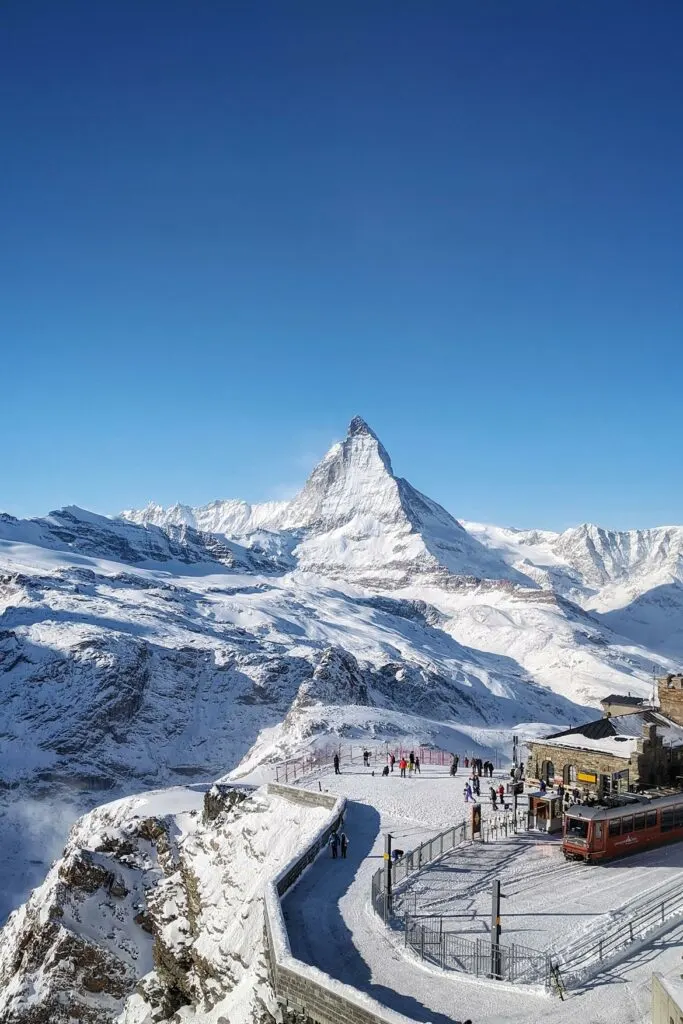 In a word – convenience.
I just loved the fact that I could hop on any train, bus or boat, and not have to worry about buying a ticket beforehand – I already had one.
If you read my train itinerary for Switzerland, I travelled a lot. But I didn't just use point-to-point trains. On the first day of my itinerary, I recommend travelling from Zurich to Mount Rigi to Lucerne.
This involves using the metro, catching a train, then using the Rigi Bahn which is the oldest mountain railway in the world. Once at the top, you can catch a train down to the lake, then hop on an absolutely beautiful boat trip from Vitznau to Lucerne. This is all in a day, and all on one ticket. For me, that's what the Swiss Travel Pass is all about.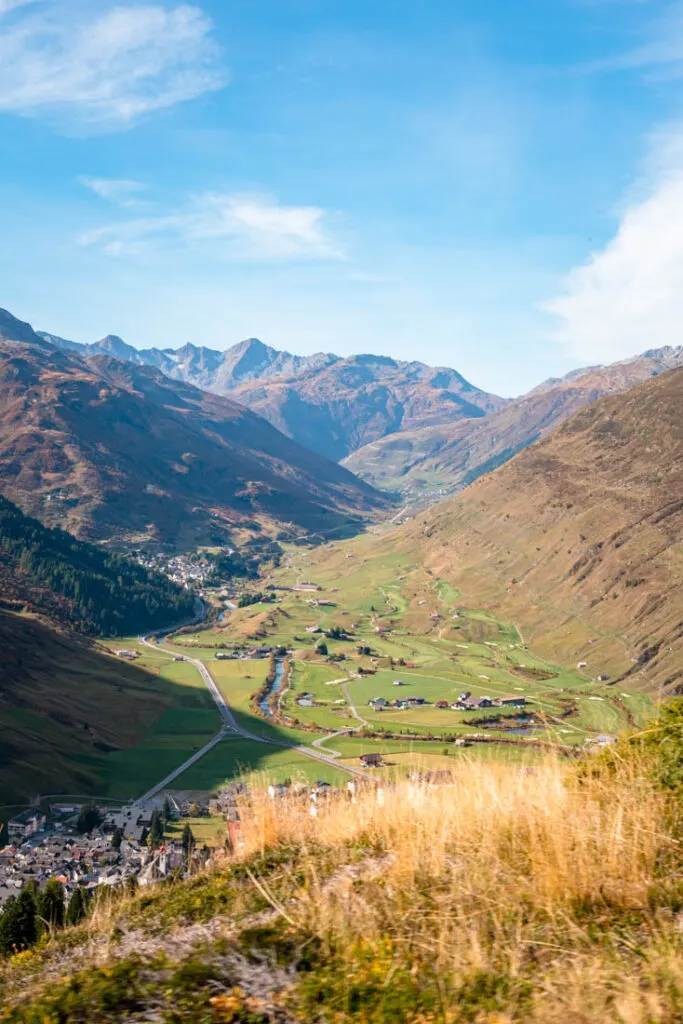 Yes, you'll save a lot of money buying a pass, but it's the convenience of travelling around the country that makes it so great.
I've said all along the Switzerland is one of those countries that's set up for travelling in. Well, the Swiss Travel Pass makes that so much easier.
---
I really hope this guide has helped answer some of your questions about the pass. If there's anything I've missed at all, let me know in the comments below and I'll get back to you. Otherwise, have an amazing trip!
This post was in association with My Switzerland and the Swiss Travel System showcasing some of the best things to do in Switzerland. As always, all views and opinions are my own.