Soaking up the Caribbean vibes in Bocas
The Bocas del Toro province in Panama is a fairly quick hop over from Puerto Viejo in Costa Rica (our last stop). It is made up, partly, of a cluster of islands on the Caribbean coast and is a popular stop for travellers coming south.
We arrived in Bocas Town on Isla Colón – which is where most backpackers spend their time – ready to eat, drink and be merry. This is the northernmost island in the province and is filled with hostels, hotels, restaurants and little shops. We hadn't booked anything upon arrival and made quick friends with a local man about town who was "helping" us find a place to stay.
I wasn't fooled by the laid back Caribbean swagger – this guy knew how to hustle. Even so, he really did just want to make a buck and so we chatted our way from hostel to hostel, finally finding a suitably average spot on the main drag for a suitably average price. There seemed to be a lot to chose from, but most of the popular spots were fully booked.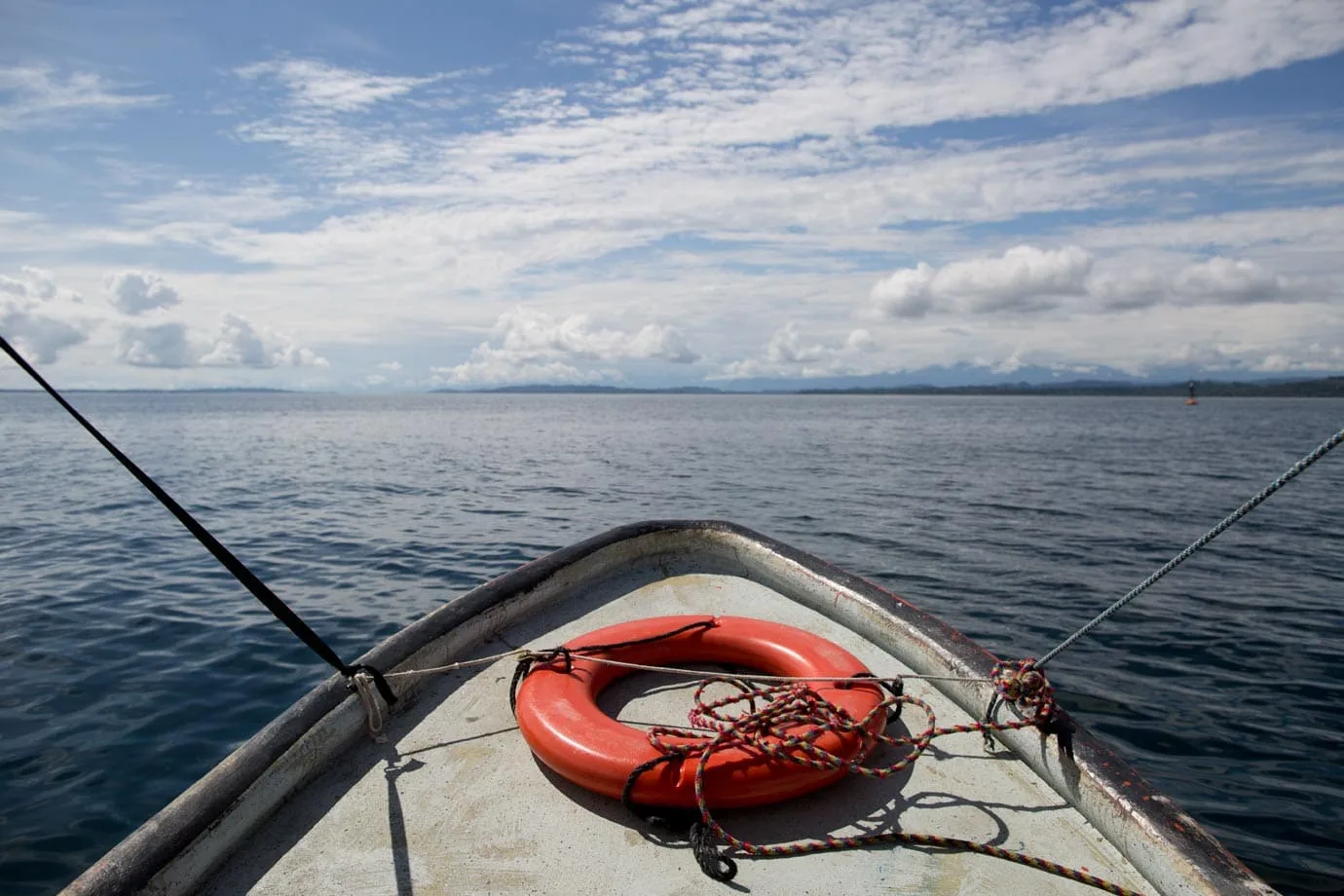 We spent our first night out on the town, and after wandering through quiet streets found ourselves at Barco Hundido Bar. This place is pretty awesome. It looks like where the Lost Boys live in the movie 'Hook', except that is stands on stilts above the ocean below.
Wooden walkways wind around the main dance area and pockets of people were chatting, dancing and drinking the night away. The lights below the water revealed a huge ship, deep under the water. I'm not certain it was a pirate ship, but I'd like to think it was, and so it was especially Peter Pan like. Oh, and what does Barco Hundido translate to? Sunken ship. Funny that…
We may have busted a few too many moves on the dance floor that night – maybe it was the phenomenal light show, or the bumping base, but we had a blast. Barco Hundido was a melting pop of locals and travellers and its seems like the kind of place that's a party every night of the week.
There was certainly no lack of bars and restaurants in Bocas Town and we did our best to try them all. Om Café, a cute little Indian place proved to be a delicious treat and well worth the wait – as it finally opened up for dinner on our last night in town.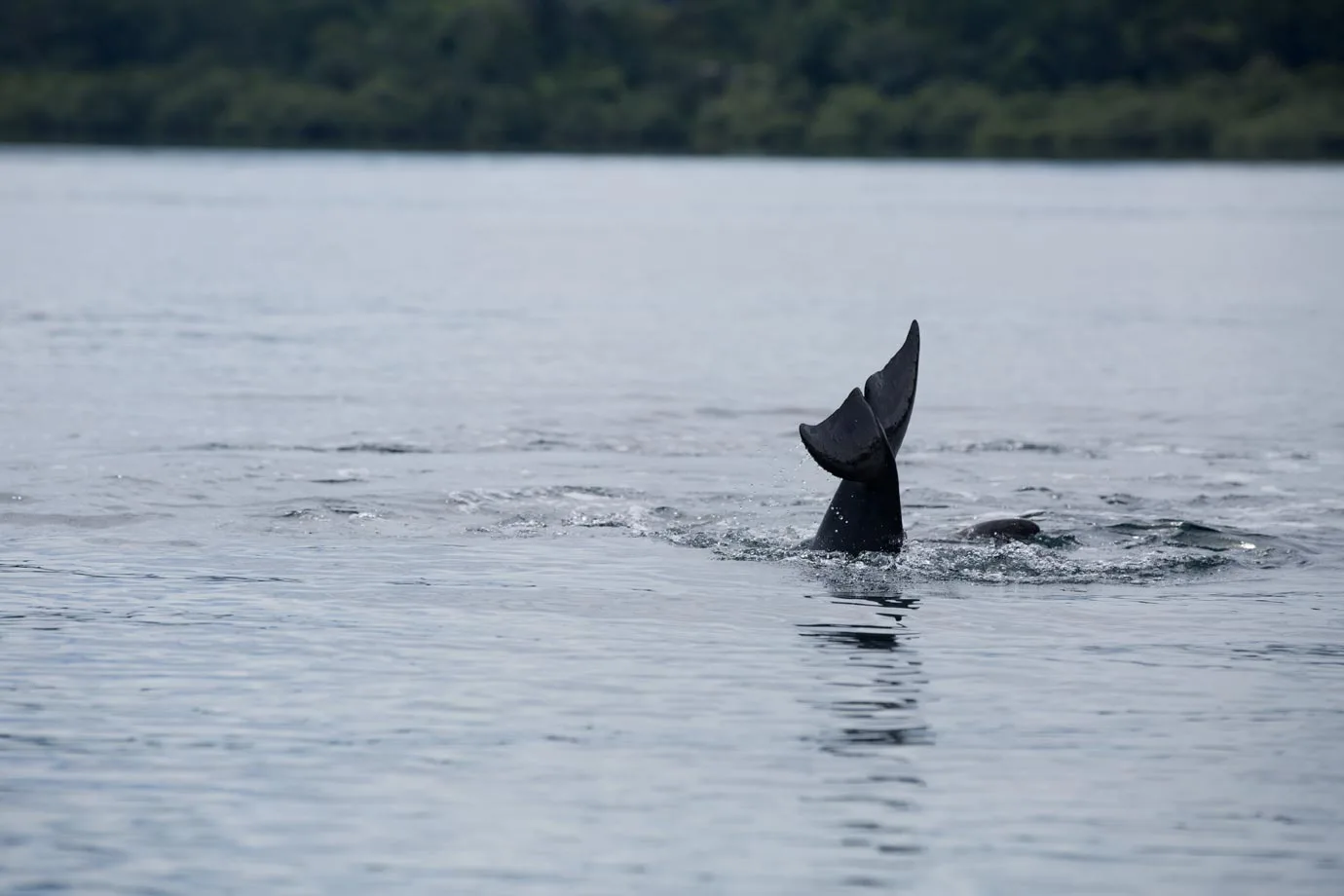 Other than eating and drinking lots, most people spend their time in Bocas taking a boat tour, scuba diving or snorkeling. There are a lot of beaches to visit, and they all have really cool names, like sports teams you're on when you're in elementary school: Red Frog Beach, Dolphin Bay, Starfish Beach.
We spent one of ours days on the water, in a small tourist boat, making a few stops and ending at the secluded and deliciously quiet Cayos Zapatilla. They are actually two tiny, uninhabited islands with quite possibly some of the best beach front I've ever seen. Apart from all the other boats stopped on the island, it was wonderfully peaceful.
I loved spending the day on the water. We saw dolphins, slowly made our way through water glades searching for sloths and stopped at a small hut on stilts in the middle of the turquoise water for lunch.
Macca also wanted to spend a day in Bocas diving, so Brian and I decided to rent bicycles and go exploring. The young kid across from our hostel rented our bikes to us for around 2 dollars for a half day and we were off.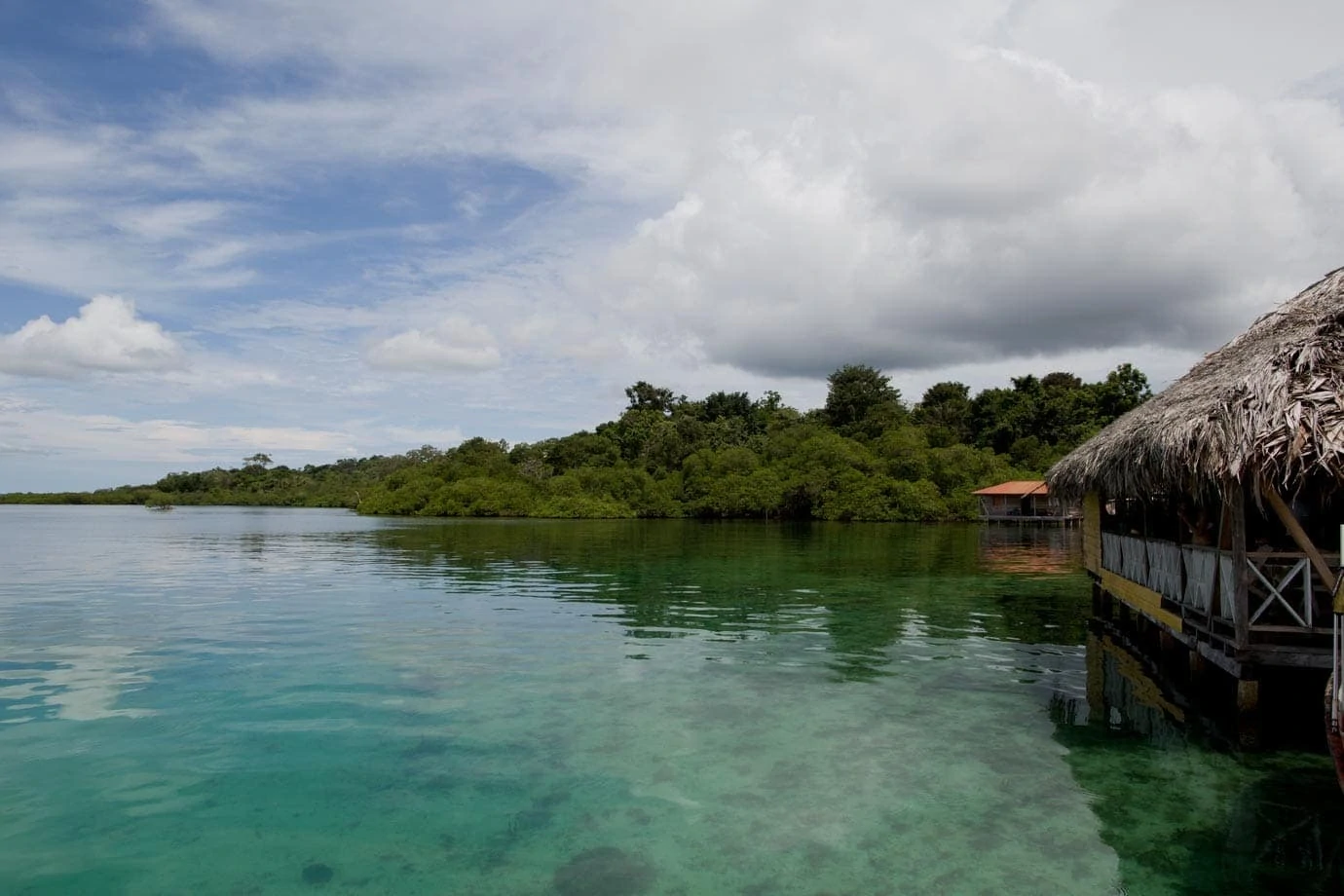 We ended up riding down a sandy, dirt path along the ocean and landing at a funky ocean front restaurant, which also happened to be a hostel and surf school. We ate pizza and watched surfers come in from the wild sea. It was a great spot to relax before riding the hour or so back into town.
There was so much to see in Bocas del Toro and we probably could have spent weeks there, exploring each beach, each island and drinking endless fruity cocktails.
I definitely encourage getting out on the water in a boat, whether you dive or not (I don't) and seeing as much as you can. The energy in Bocas is harmonious and infectious – it's pretty easy to slip into the local spirit and spend your days as happy as a clam.