Vibrant, fast paced and full of history, Panama City in Central America has so much to offer travellers, but is it worth visiting this placed dubbed the 'Miami of Central America'?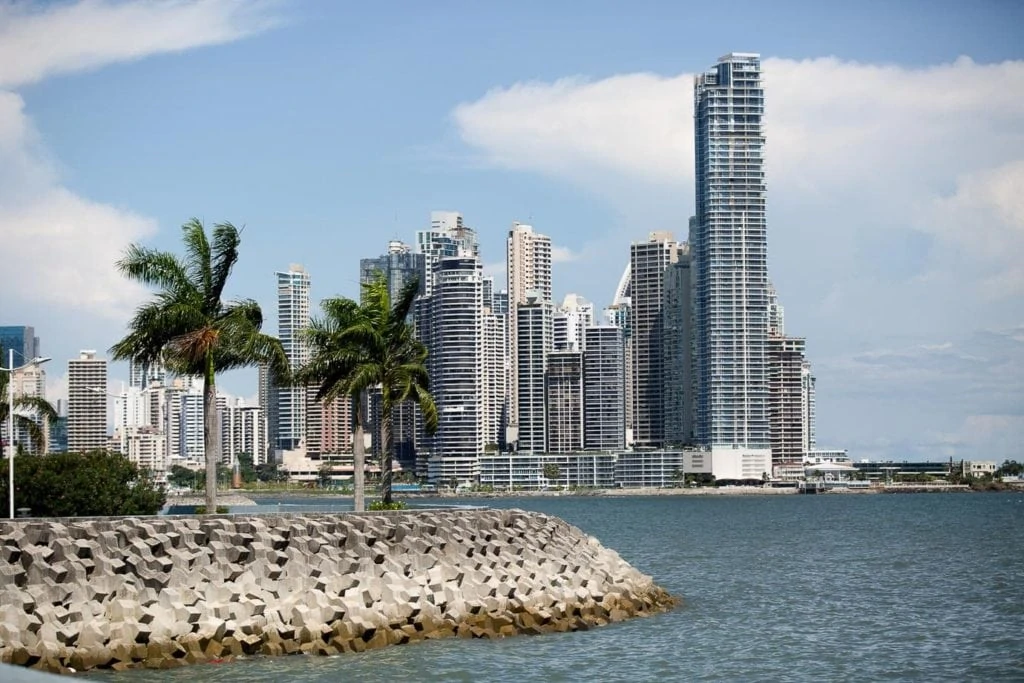 Let me say this now, Panama City in Central America really is a place like no other.
It is fast-paced, functional, modern, trendy and vibrant, so much so it has been dubbed the 'Miami of Central America'. When you see the skyline in Panama City it is very easy to understand why.
The city is dominated by skyscrapers, a sign of how affluent and successful the city is. Everyone speaks English, even going as far to say "have a nice day" at the end of a conversation. Large air-conditioned shopping malls seem to be on the corner of every other block. Yellow taxis take you around with slow practised efficiency, each one kitted out with its own DVD player.
In fact, the only telling feature that makes Panama City different to any U.S city is that these DVD players are playing loud Latino music as opposed to R&B, otherwise it's easy to think you're Stateside. They even use dollars here.
However, is it worth visiting Panama City in Central America? 100% yes. Even though it is Americanised in every sense of the world, it was without a doubt one of my favourite places while travelling through Central America. This is why I love the city so much!
What is population of Panama City in Central America?
After I travelled down from Mexico, Panama City is in stark contrast to all other capital cities in this region of the world.
With a population of only 880,000 people, Panama City packs a punch for its relatively diminutive size, but it has grown fat from capitalism being a hub for international banking (particularly American banking) and commerce.
It's worth nothing that the population of Panama is 4 million people, so nearly 1 in 4 live in the capital of Panama City.
One of the reasons Panama City has been able to grow so rich is the Panama Canal.
Opened in 1914, the Panama Canal is a 48-mile ship canal that connects the Atlantic Ocean to the Pacific Ocean, and it is thought going through the canal saves about two weeks in journey time (and all the costs associated with this).
People pay for that privilege. They pay a lot of money. As a result, it's estimated that the existence of the canal generates approximately 30% of the country's GDP. That's a lot of money coming into your country.
All of this has led to an annual economic growth of 8.3% (2010-2014). To put that into contrast, the economic growth for Canada and the UK are 2.4% and 2.9% respectively.
This is a country very much on the rise.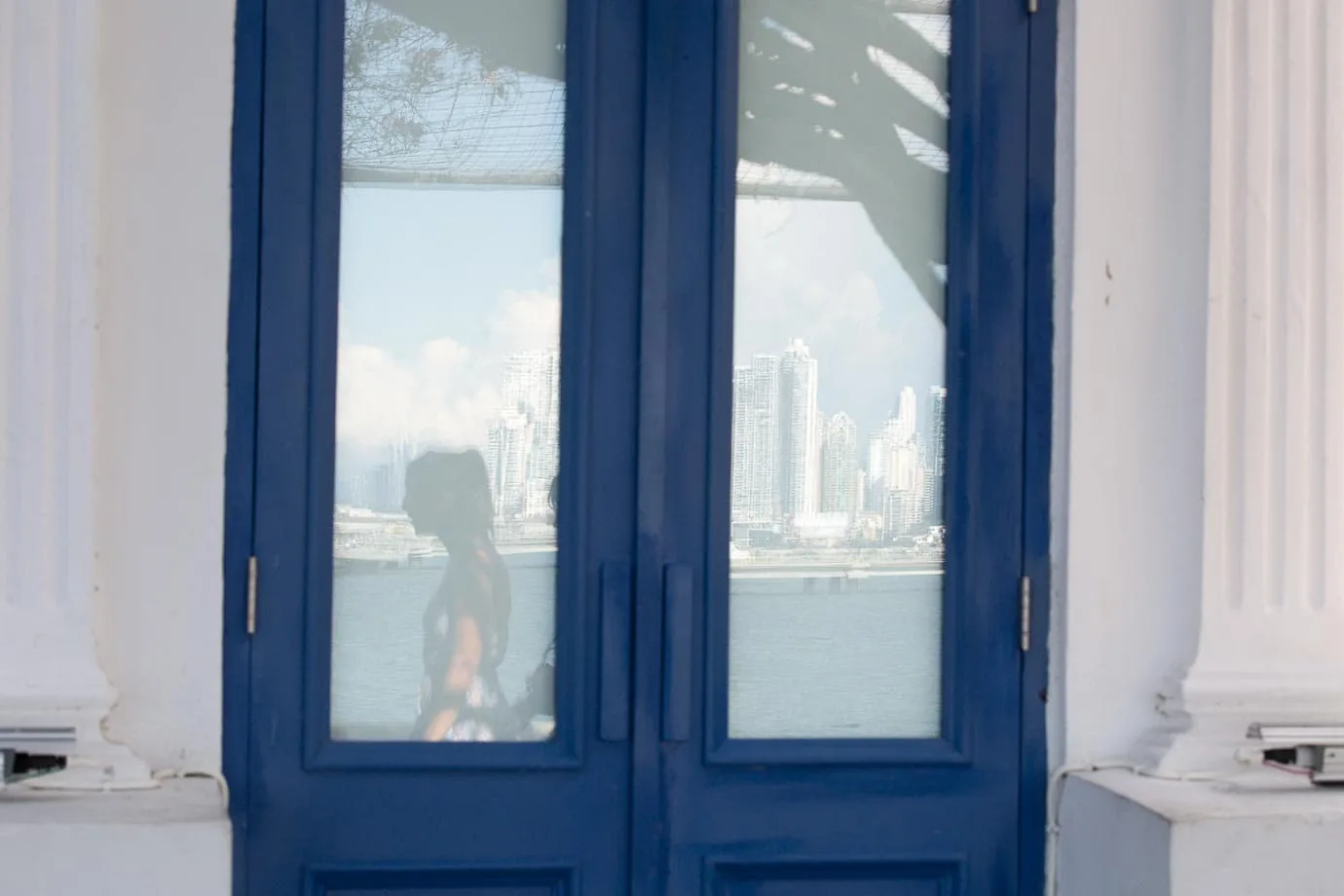 The history of Panama City
Despite being founded five centuries ago with a rich history, it is remarkably modern. For me, I love the juxtaposition of the old vs the new here.
Glistening skyscrapers tower over the waterfront, yet all of this can be seen from the baroque buildings of Casco Viejo, the city's old quarter that appears frozen in time.
But you'd be mistaken to think this city is just glass and steel. The tree-lined boulevards of Balboa give the city colour, and in places like Cerro Ancón there are even patches of forest protected within the city limits.
Walking inbetween the city's high-rises, it is easy to lose focus of that fact that you're in Central America at all, but then you being to notice things. The sweltering heat, little stalls selling street food, Panama hats and cigars. All of this blends in to create an incredibly unique city, one very different to all others we visited.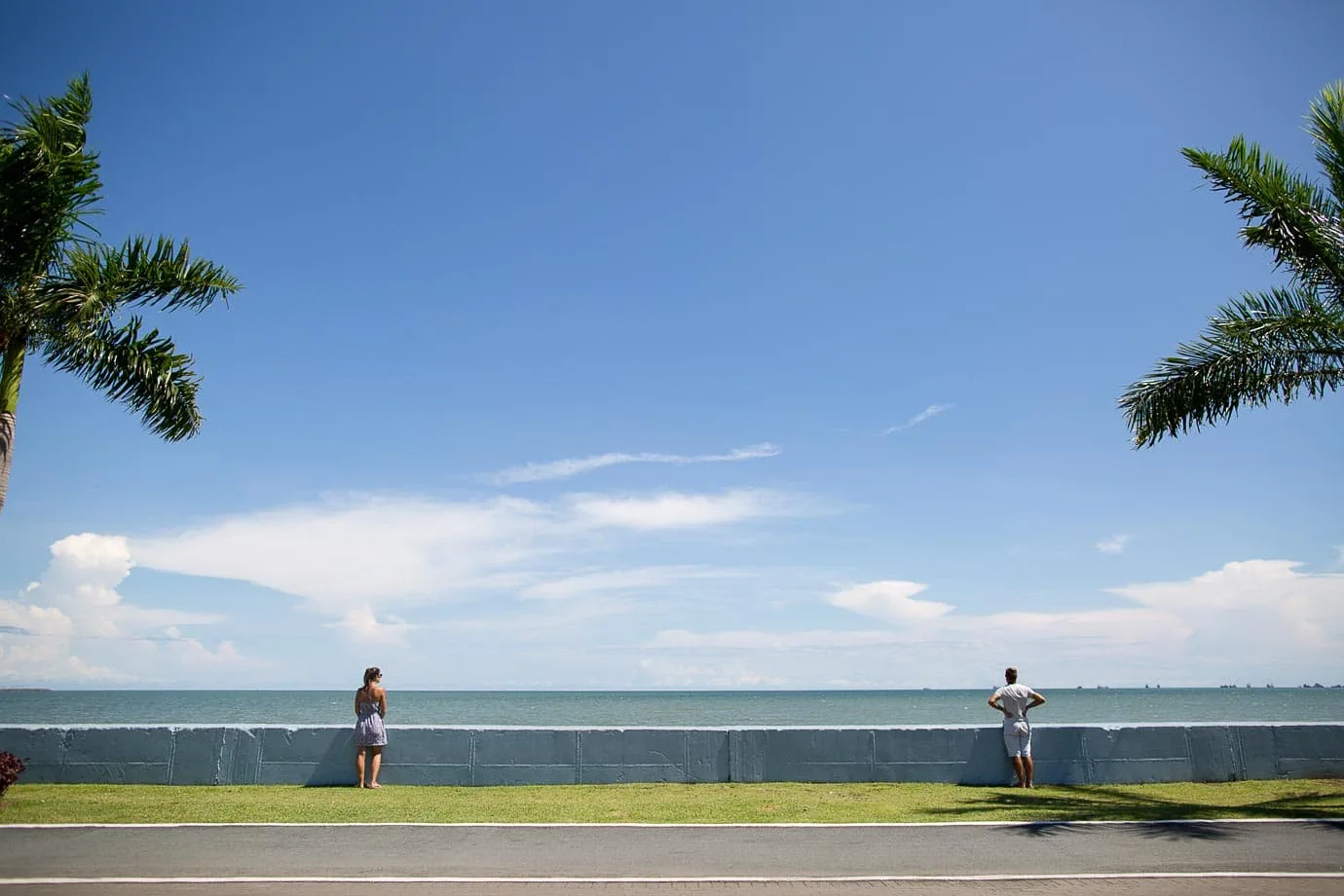 Casco Viejo in Panama City
While in Panama City, I spent a lot of time in Casco Viejo, the Old Quarter – this area is the cultural heart of the city.
With a number of bars and restaurants, it has also become one of the best places to go out in (Tantalo Rooftop Bar with amazing views of the skyline is just one example of this).
It's also great to get lost among the buildings in the banking district and city centre. There, you get the heartbeat of the city, you really get a feel for what makes the city tick. I genuinely could spend all day walking from bar to bar in Casco Viejo. I really hope you like this part of the city too!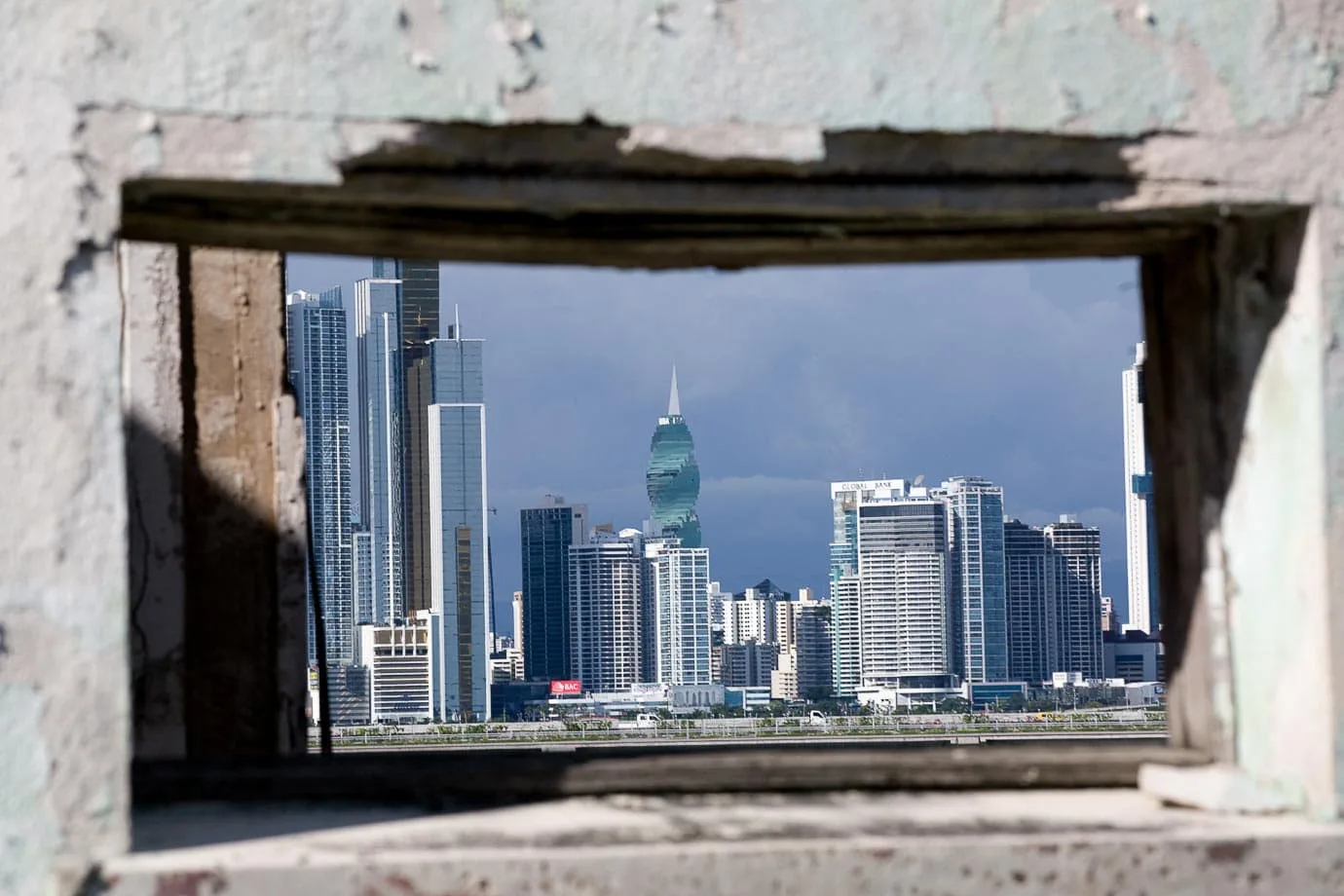 What is the weather like in Panama City?
Panama City has a hot tropical climate with a humid rainy season (May through to December) and a short dry season (January through to May).
Because of the Panama City skyline holding in all the heat, I found the city extremely humid to walk around. I'd really recommend taking a cloth or towel with you to mop up any excess sweat (a lot of the locals do this so don't worry!)
Also, make sure you take an umbrella with you. The weather can change very quickly during rainy season with tropical storms coming in quickly. However, these do pass quickly with downpours lasting 20 minutes so sometimes it's better to grab a coffee and wait it out.
Even though it was hot and muggy, I loved the weather in Panama City – just another reason to travel here!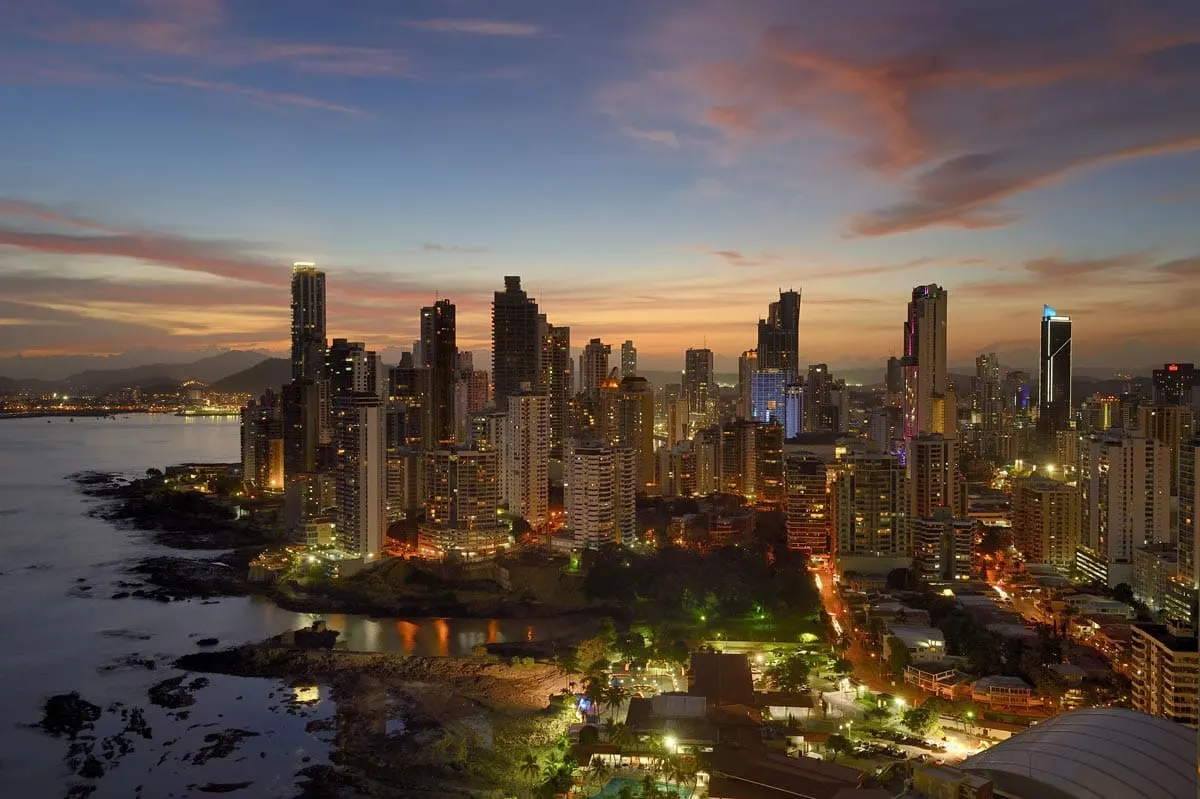 How does Panama City link Central America?
Panama City also links Central America to South America with tourists freely flowing in both directions.
I met a number of people who had started off in South America and made their way north. Then there were others like me who started off in Mexico and made their way south. Either way, Panama City seemed to be the start point or end point for a lot of travellers giving it a distinctive energy, a melancholic happiness.
Whether passing through the city or visiting it in its own right, Panama City has quickly made a name for itself as the 'Miami of Central America'. And yet, in my eyes, it is so much better than its named counterpart, for whilst being Americanised, it has retained a distinct Central American flavour and one you should experience for yourself.
---
If you're heading to Colombia from Panama then check out this epic travel guide to Salento, one of my favourite places in the country! This guide is packed full of useful information on how to get there from Bogata and Medellín so you don't need to do all the research!
Do you think Panama City is worth visiting? I would love to hear what you think so let me know in the comments below!
Like this blog post? Then make sure you Pin it!