Seeing Tofino through the eyes of the Broad
Tofino is a sought after destination, and even before Neil Patrick Harris broke the internet (okay, maybe just the Canadian internet) by singing its praises on social media earlier this year, the tourism industry had been growing exponentially.
Oh, the fact that our PM Justin Trudeau just shirtless photobombed a wedding in Tofino a few days ago will also help. A lot.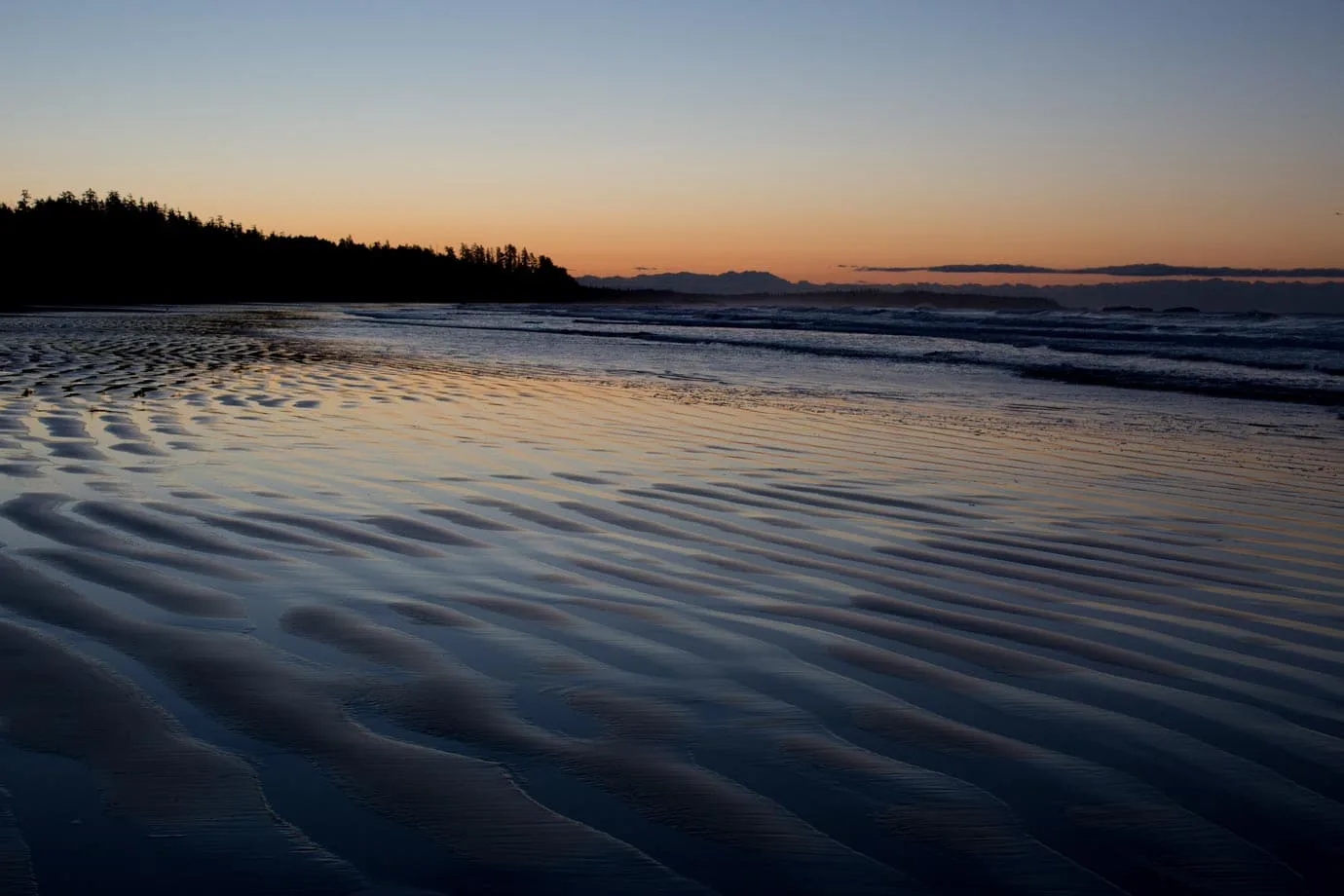 Located on the West Coast of Vancouver Island, Tofino is a surfer's paradise and a beach bum's haven. There are numerous stretches of beach that are quite unlike anywhere else in the world.
There is an insanely tight-knit community that lives in Tofino year round, so even though things get nutty with visitors in the summer, its got a home town feel that's really comfortable. Not to mention it's brimming with world renowned artists and a budding food scene.
It also has a special place in my heart and just happens to be one of my absolute favourite places in the world. There is something quite magical that happens to me when driving down the long highway, seeing that first peek of Pacific Ocean. Growing up on Vancouver Island, I got to camp on these beaches many times over.
That's why we wanted to bring Macca to visit while he was in Canada; to try and capture some of that childhood magic, complete with smores and surf.
From Vancouver (Horseshoe Bay), we took the ferry (about an hour and 40 minutes) to Nanaimo and from there took the highway headed towards Tofino. There are a multitude of gorgeous places to stop on the way, like Cathedral Grove, where we took a walk amongst old growth forest that was like out of a fairytale.
The drive is about 3 hours, unless you stop, like we did, for photo ops and snacks. Honestly, it's impossible not to here.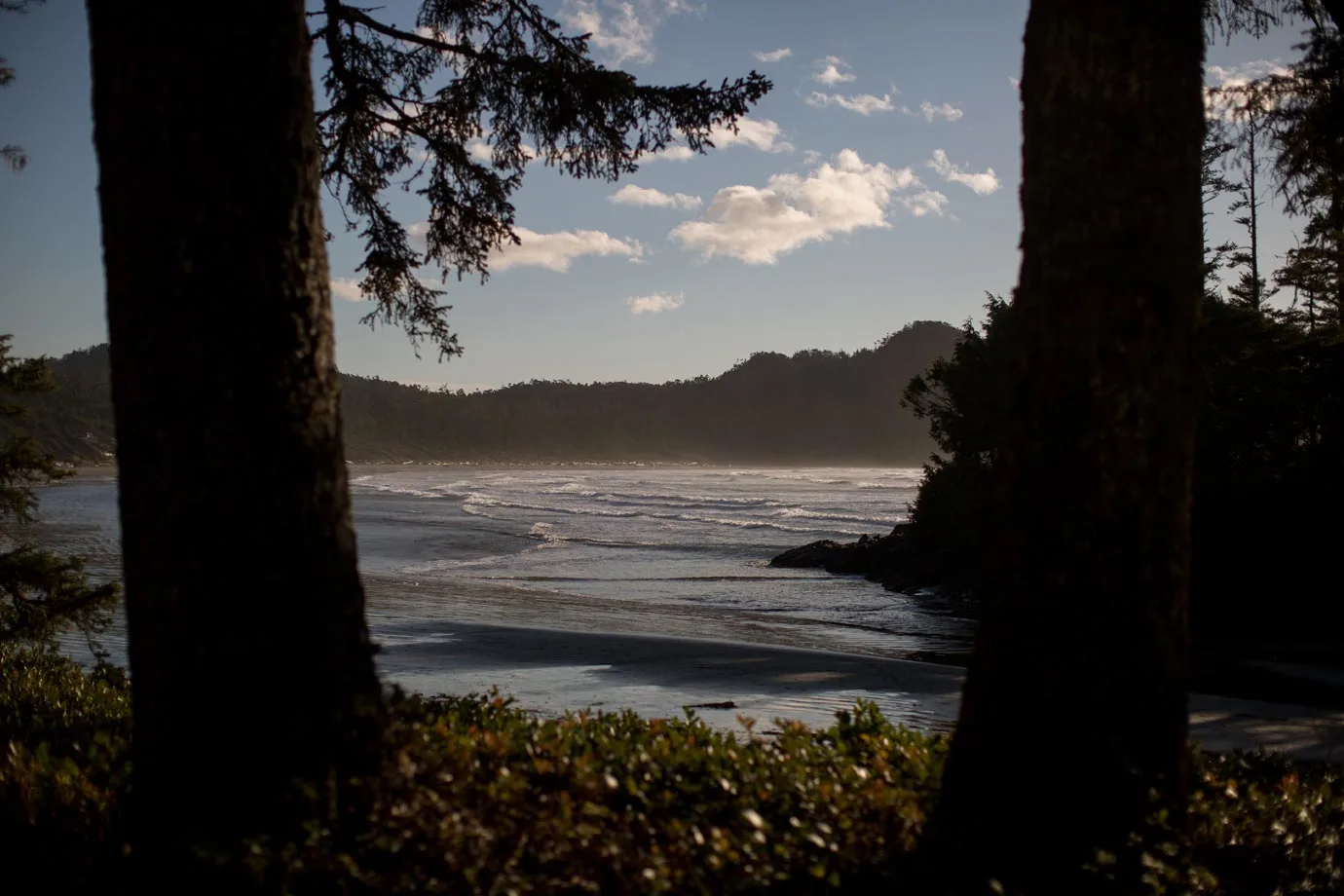 While in Tofino, we stayed at the picturesque Bella Pacifica Campground, and since it was just the start of the summer season we were able to arrive without a reservation. As the summer goes on, it's quite difficult to find a spot so make sure to reserve. And if you're after one of the coveted ocean front spots, be sure to call or book online on the opening day because those babies go in a matter of minutes.
Having been to Tofino many times over the years, I knew some spots for hiking. One that I had never done but heard of many times was the hike out to an abandoned crashed airplane. Now that I've done it, I can honestly say it's one of the best hikes I've ever done. Seriously, they don't come much better than this.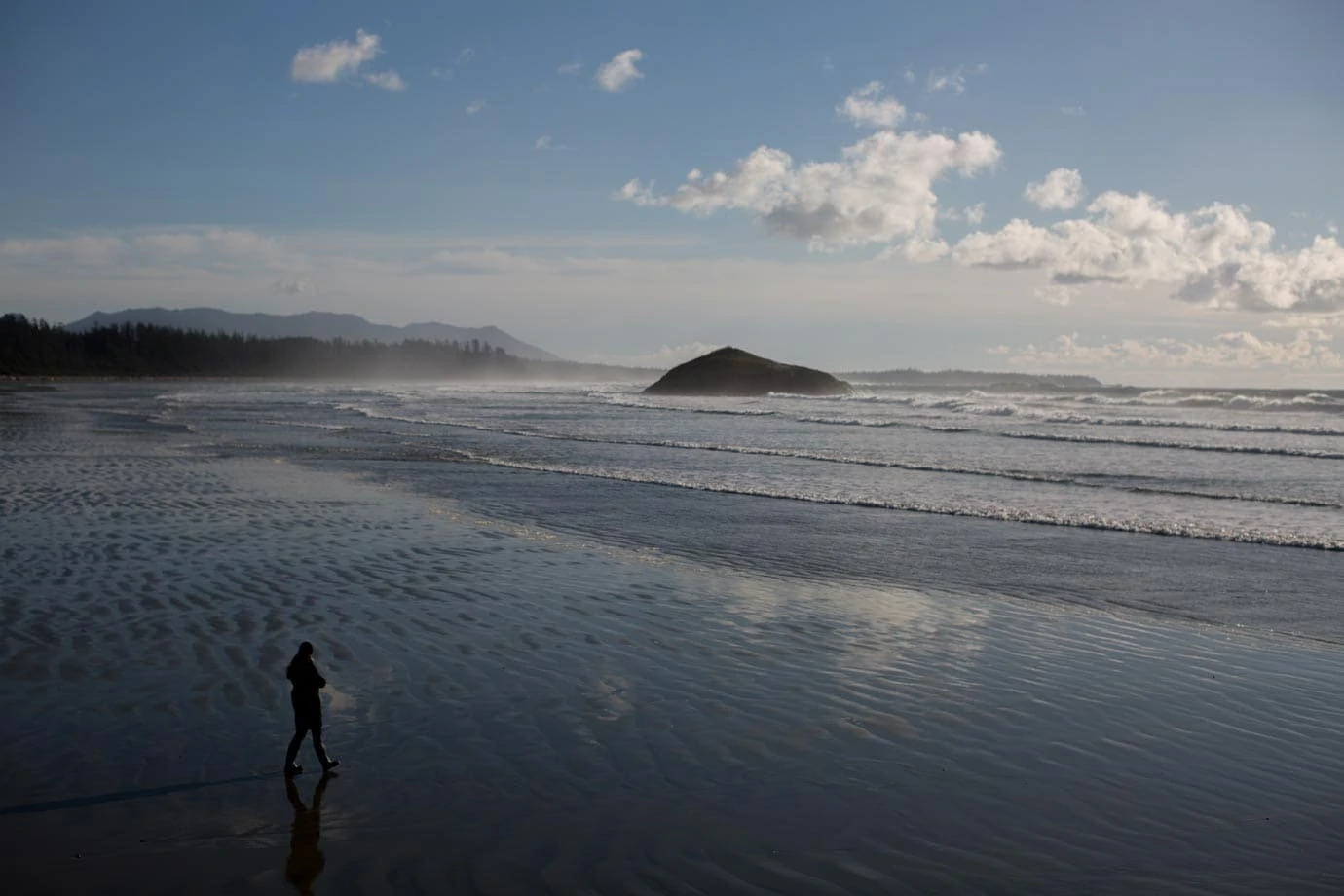 A trip to Tofino wouldn't be complete with a quick wetsuit covered dip in the great Pacific Ocean, so we rented some boards and hit the waves. Literally, I just crashed up against waves the whole time but that was happiness enough for me!
There are different beaches depending on your skill level and the conditions, so just ask at the shop or basically anyone in town can tell you. There's nothing worse than being out in huge waves as a beginner so do yourself a favour and take their advice.
Tofino really is unbelievable. It's not simply beautiful; it completely overwhelms your senses and takes your breath away. There is a feeling there that is hard to describe and will keep me coming back time and time again.
---
Seeing Tofino through the eyes of the Brit
The thing about Canada is it's one of those places where many parts of it still remains completely untouched, just the raw natural beauty of the great outdoors, nothing more, nothing less.
There aren't many countries in the world where you can head north and not come across anyone or anything day after day after day. As a Brit coming from a relatively small island, that vastness, that wilderness, is one of the things that's so attractive about Canada.
Over the years I've been to Canada a fair few times, and I genuinely think the Rocky Mountains is one of the most beautiful places I've come across on my travels. Well, Vancouver Island and Tofino only went and trumped that, didn't it?
Everything you've heard (or everything you're about to read) about this place is true, and Tofino is like a super concentrated Canada all on one devastatingly gorgeous island.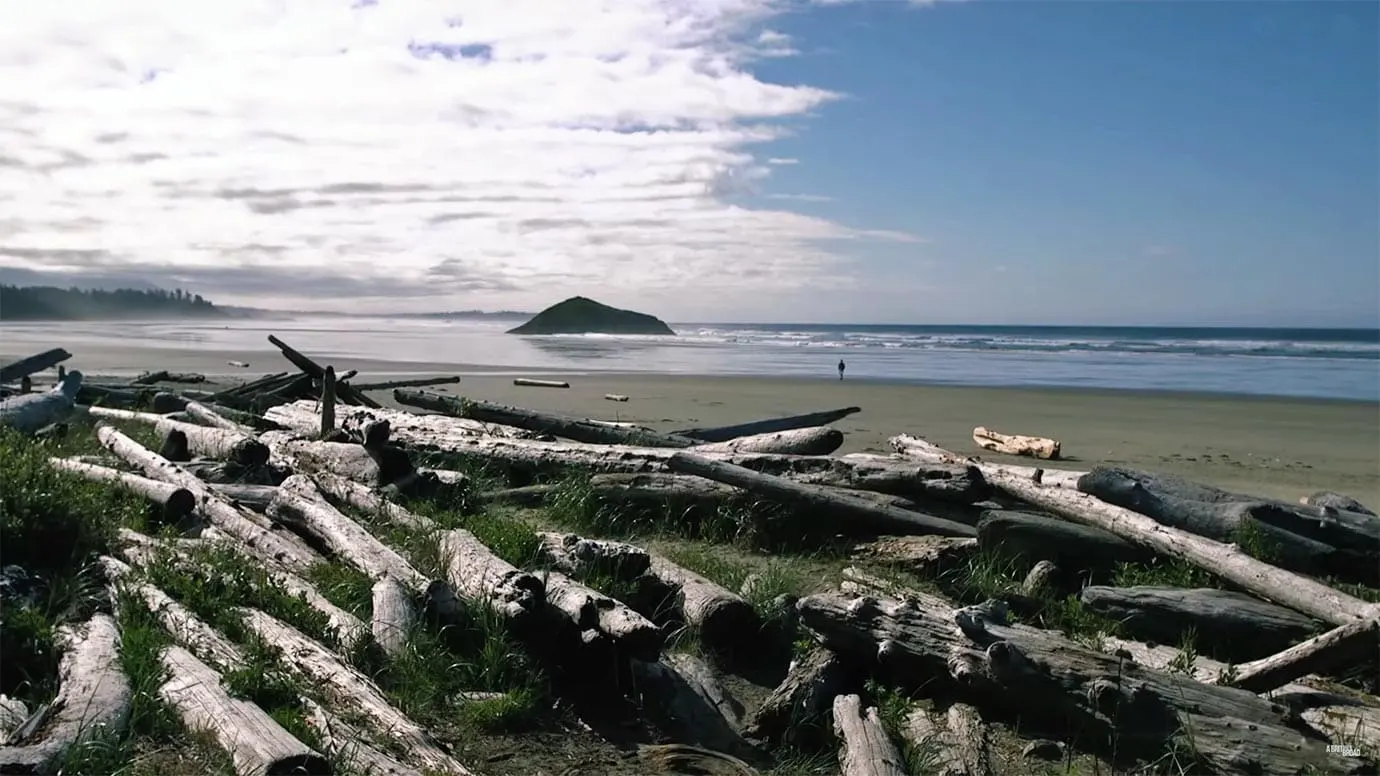 When Brianna said she wanted to take me to Tofino, I knew I was in for something special.
Firstly, Brianna only takes her favourite people to Tofino, so I knew I was a part of a select few. Secondly, after knowing Brianna for years, after hearing all the stories she's told me about Tofino, I was about to visit "one of the most beautiful places in the world."
That's a pretty bold claim, yet every time I heard Brianna say it, I knew she truly believed it. This was her special spot.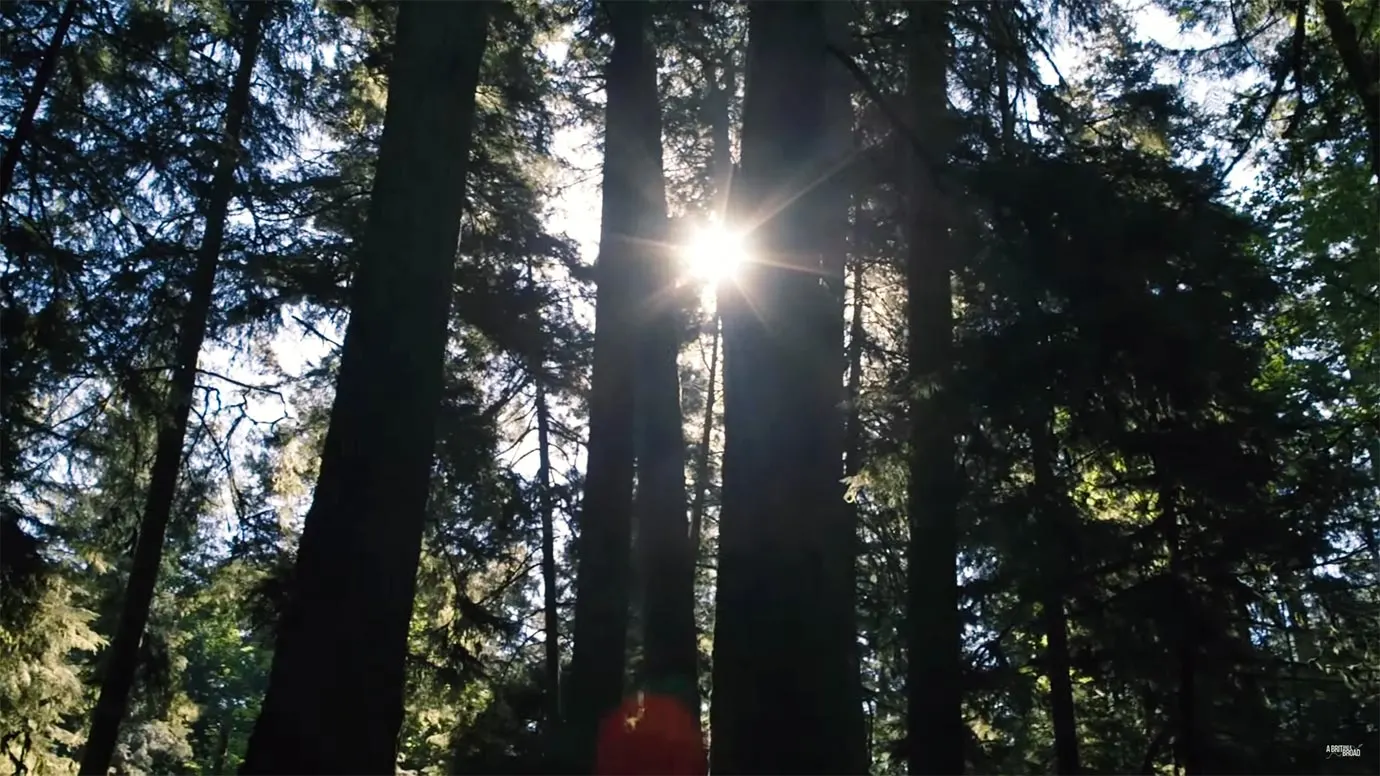 When we got to Vancouver Island it was super early. We caught the first ferry over there and we arrived on the island a little after 7am. Still, with three hours of driving to Tofino and the whole day ahead of us, we had time to take it slow, just the way we like to travel.
It was on that three-hour drive to Tofino that I realised everything Brianna had told me about Vancouver Island was true. All of it.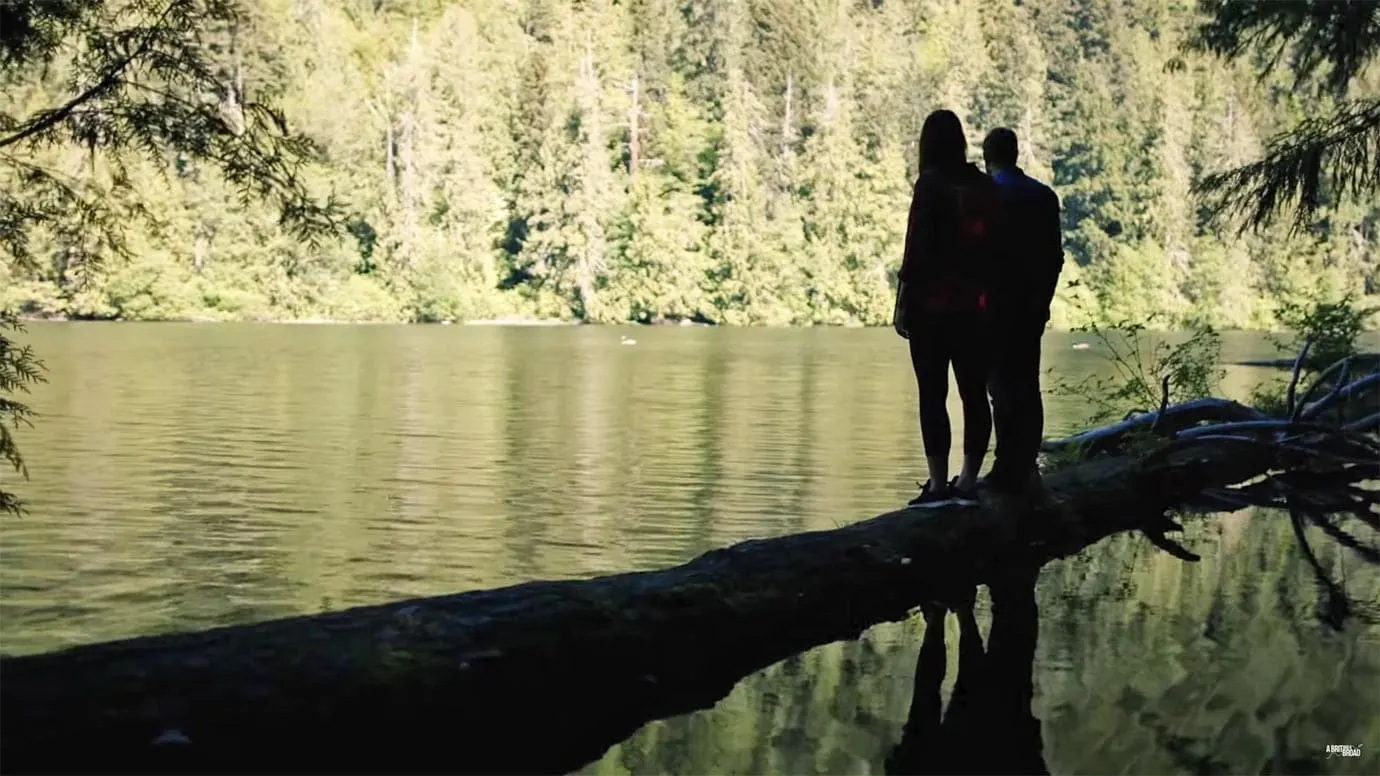 Our first stop road-side stop was at Cathedral Grove. With the road cutting through a forest, this little road-side stop didn't give much clue to what awaited within, but as soon as we stepped off the road 10 metres into the forest all of a sudden we were surrounded by some of the biggest trees I've ever seen. Seriously, these things were ginormous, and the little sunlight that filtered through the trees to the forest floor gave the whole place an enchanted feel.
And as if that wasn't enough to confirm everything Brianna had said, soon after Cathedral Grove we stopped by the side of the road again, this time by a fast flowing canyon with crystal clear water racing by. Again, this place was devastatingly stunning, and do you know what? NO ONE TOLD ME ABOUT IT!
That's the thing about Vancouver Island and Tofino, the extraordinary are just ordinary everyday occurrences here. Imagine living in a place like that.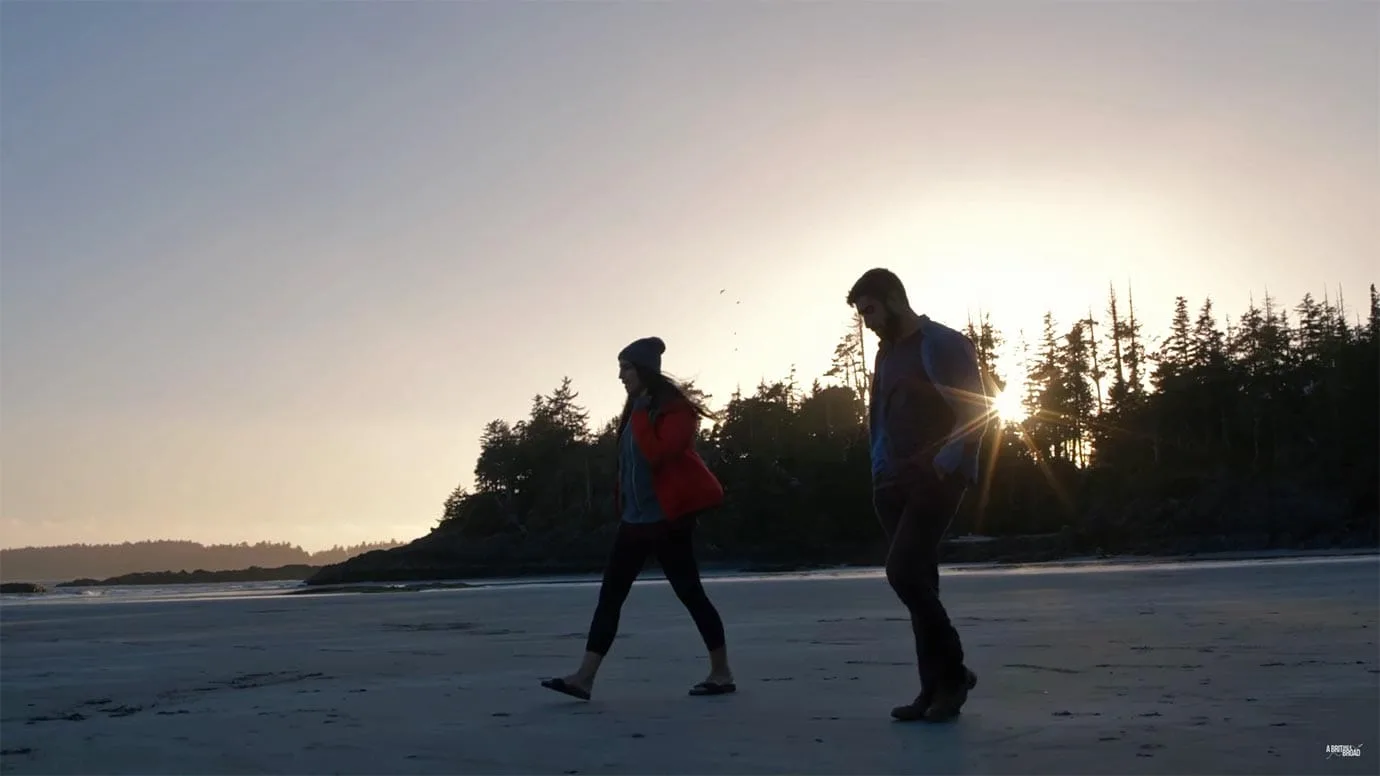 Once we got to Tofino (the video really says it all in ways I couldn't), it truly lived up to its reputation. The hike we did to the crashed aeroplane in the forest was unlike anything I've ever done, and surfing early in the morning was the best way to start the day.
I have to admit, I loved camping in Tofino, I loved that feeling of nostalgia, of feeling like a kid again, and I felt honoured that Brianna took me to a place like that. Vancouver Island really is the best of Canada concentrated all in one place.
Now it's time for you to see it for yourself…
Like this blog post? Then make sure you Pin it!