Surfing, hiking and some damn good food, too
Tourism has grown exponentially over the past decade in Tofino, BC, and with this brings quite the foodie scene. There are a few delicious staples and some newcomers too, ranging from beach side eats to superbly crafted fine dining.
No matter where you go in Tofino, there is a focus on fresh, clean ingredients and of course, some of the best seafood you've ever tasted.
We love to eat and while roasting hot dogs over the fire was on the menu while camping in Tofino, we also had to try some old and few favourites.
Here are the best places to eat in Tofino!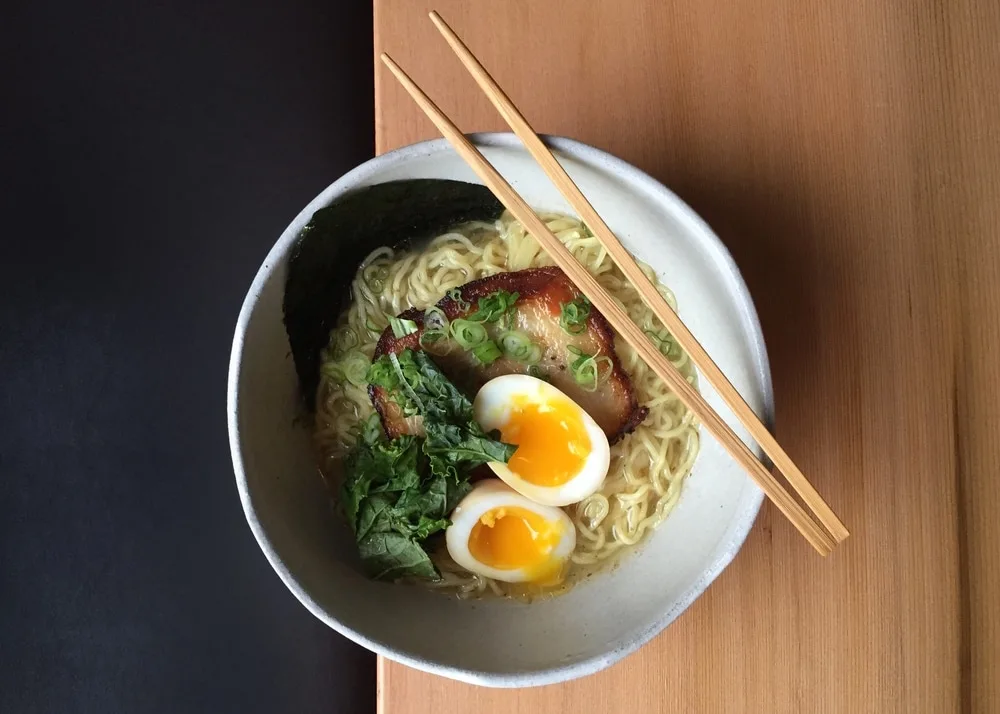 This fairly new spot has become a quick favourite of ours. Serving Japanese comfort food, it's perfect for enjoying their little patio on a hot day, or slurping down some ramen on a notoriously cloudy Tofino day.
We came in late one night, just before closing and were met by the friendliest server, who told us to go grab a drink across the street and he would pop over to get us when our table was ready.
Not too long later, we were sat in front of a feast of treats; chicken karaage that melts in your mouth, line caught tuna served as a sort of poke with truffle vinaigrette, sweet and salty eggplant tempura – just to name a few. I'll be dreaming of that meal until the next visit.
101 4 St, Tofino, BC V0R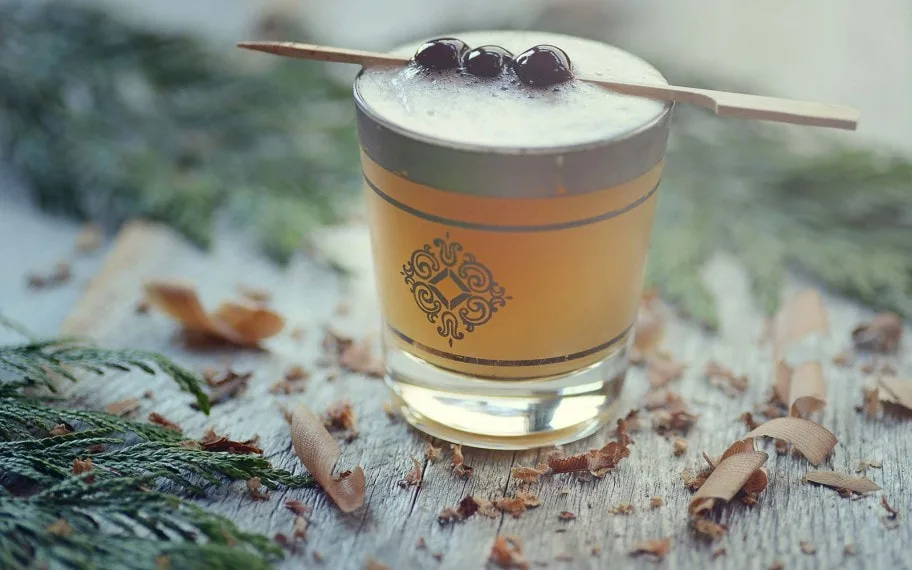 This new local hot spot has brought a little Vancouver to Tofino. The decor says classy log cabin and the food and drink is top notch. It was named Air Canada's Enroute Best New Restaurant in 2014 and hasn't slowed down since.
Keeping the West Coast vibe, their menu is inspired by the ocean and the forest, focusing on fish dishes and locally foraged fare. But you can still get a burger, too.
Having only come in for a pre-Kuma drink, I watched the busy kitchen put out beautiful dishes one after the other, while sipping on my cedar infused old fashioned.
150 Fourth St, Tofino, BC V0R 2Z0
Tacofino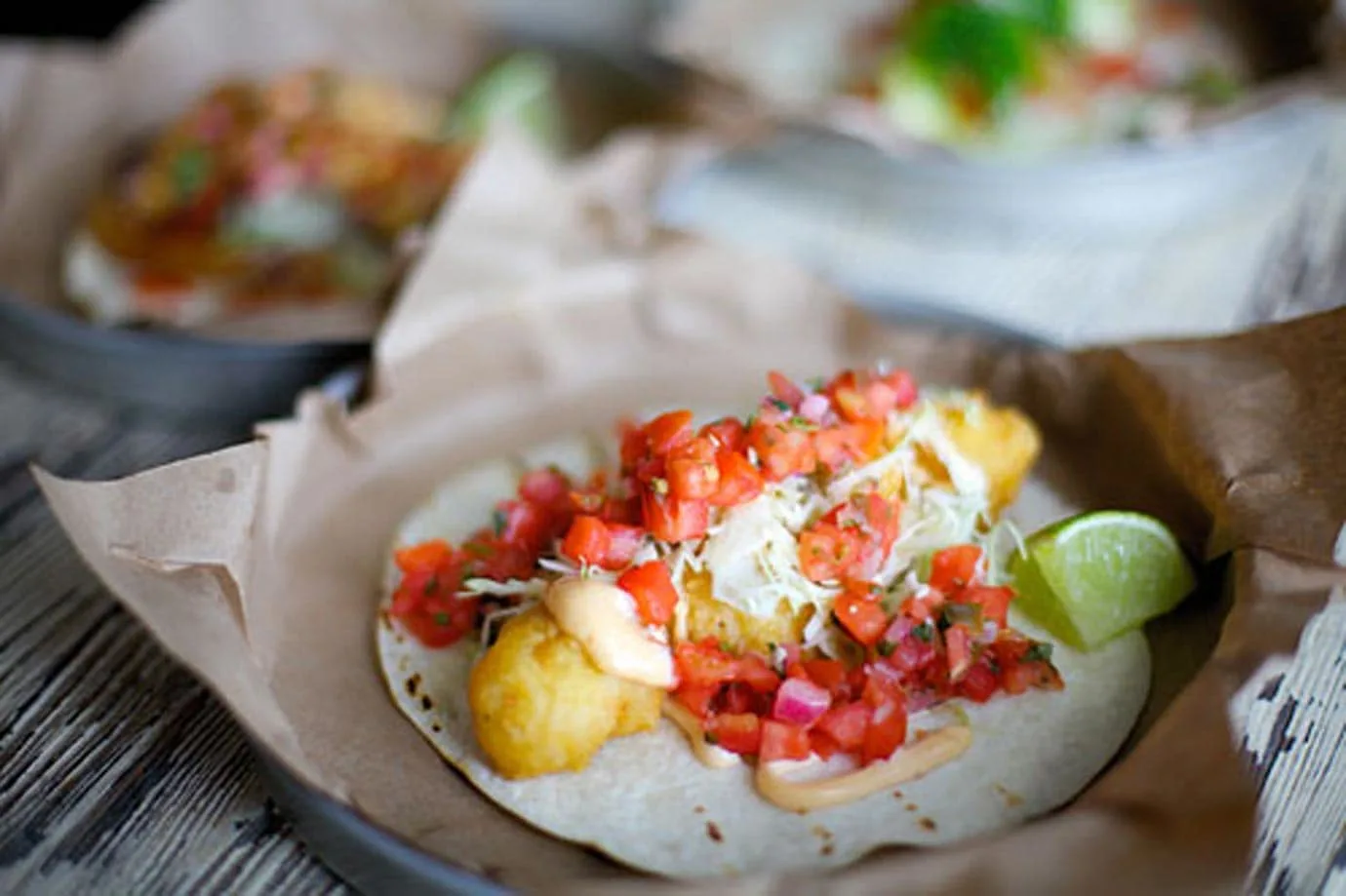 Duh. This one is a no brainer. The original truck now lives in the Live to Surf parking lot just off the main highway as you head into the town of Tofino.
Yes, you are guaranteed to wait in a long line up of hungry surfers and tourists no matter what time of year it is. Yes, these tacos will change your life. And yes, it is totally worth it.
They offer baja style fare here, from burritos to tacos to gringas and it's all just as good as their famous fish tacos.
Of course, you could visit one of their other locations in Victoria or Vancouver, but there's something special about visiting the original. Perhaps it's the fact you can get your tacos to go and enjoy them beachfront in one of the most stunning places in North America.
1184 Pacific Rim Hwy, Tofino, BC V0R 2Z0
View this post on Instagram
Located in the same complex as the Tacofino truck, the Wildside Grill is another staple just outside of downtown. Their food is ultra fresh and tasty, with big portions that will satisfy after a long day riding waves or hiking nearby.
They serve burgers, fish and chips and some mexican inspired dishes, too. The salmon burger is my favourite, served with a spicy corn mayo atop a mountain of fries.
There's a lot to choose from here and you can't really seem to go wrong.
1180 Pacific Rim Hwy, Tofino, BC V0R
View this post on Instagram
SoBo describes itself as "Fresh food from here and there" and their menu is certainly that.
It's a fairly laid back family feeling place during the day, with dishes like the Green Goddess salad (greens, carrots, jicama, beets, cucumber, pumpkin seeds, creamy avocado tarragon dressing), bean burrito and the veggie burger.
If you come back at night, the fare is taken up a notch with dishes like the braised duck leg pizza, local lamb and ling cod & humpback shrimp served on gnocci and braised greens.
They still keep their family vibe, however, and offer things like frozen take away soups and wood-fired pizzas. Definitely worth a lunch time stop, as we did, before wandering around downtown.
311 Neill St, Tofino, BC V0R 2Z0