Are you thinking of visiting Rome in winter? From seeing the Sistine Chapel to the Spanish Steps, these are the best things to do in Rome in winter!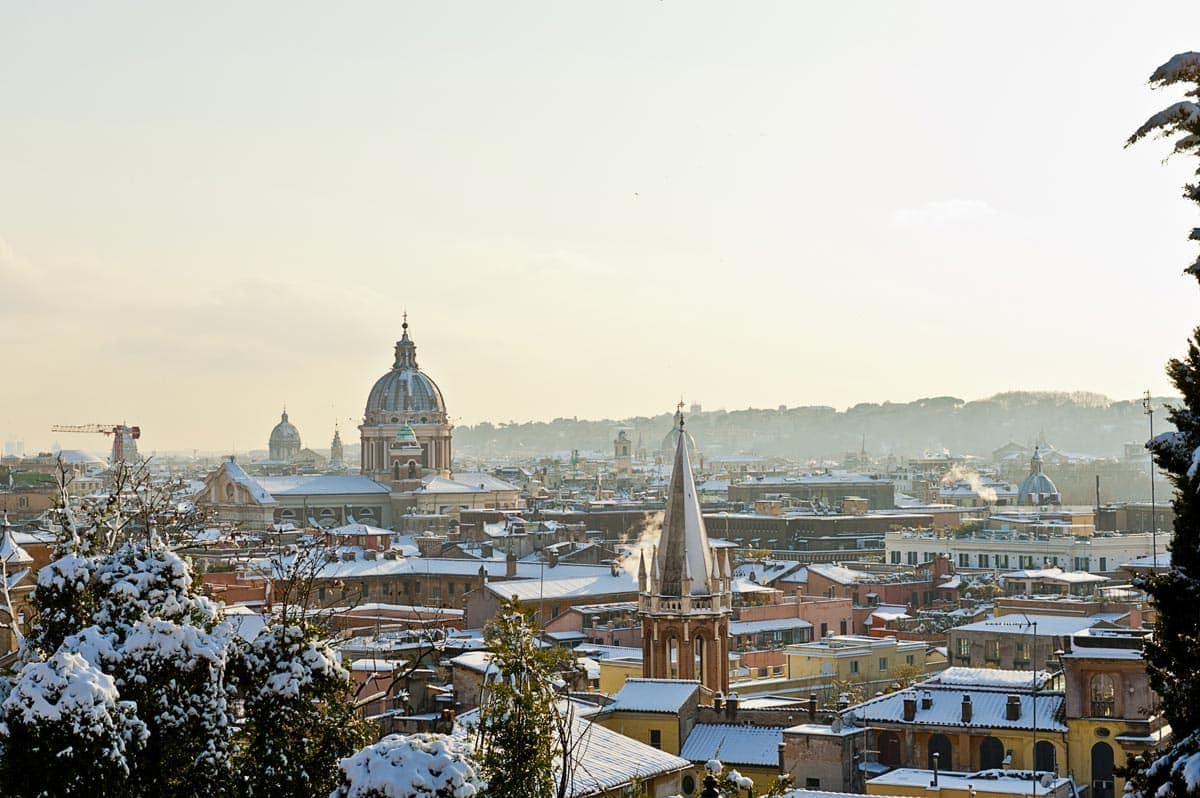 I snuggled deeper into the corner of a cosy enoteca somewhere in the depths of Rome. The steamy windows reminded me of the cold temperatures outside, but I only felt warm and fuzzy inside. When I decided to visit Rome in winter, this is exactly what I had in mind.
After wandering around places such as the Colosseum and Piazza Navona, I couldn't believe how much I had seen in just a few days. One of the best things about visiting Rome in December or January is you'll practically have the city to yourself. There are hardly any tourists here at this time of year.
I felt so happy as I glanced around the room. It was glowing with strings of Christmas lights and candles everywhere. Lively conversations and laughter swirled through the air. As I studied the room, I realized I was the only foreigner in the whole place. It felt good that I'd found such a cool local spot.
As I sipped a glass of local red wine, I scrolled through my photos. I couldn't stop smiling at the fact that I didn't have a single photobomber in any of my pictures from Vatican City. When else can you say that?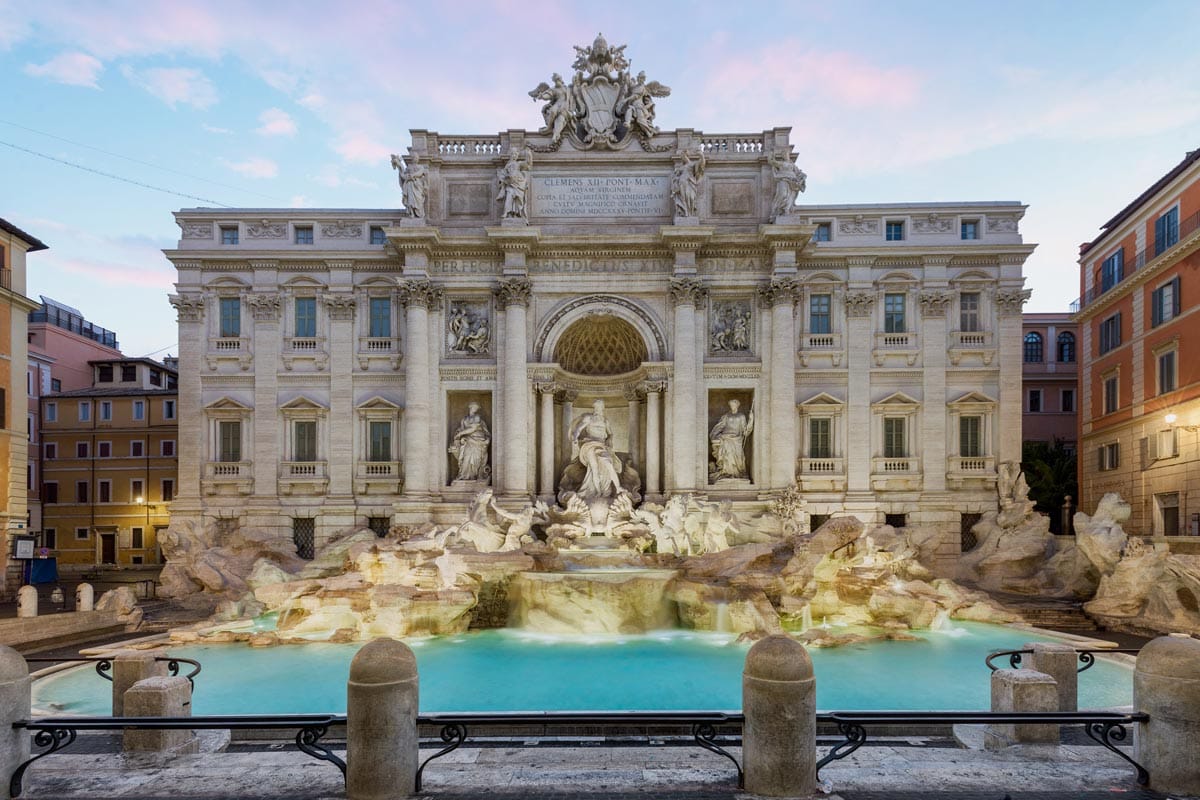 If you think all this sound too good to be true – think again. What would you say if I told you there was a way to have Rome all to yourself?
The secret to people-free pictures at the Sistine Chapel, no lines at the city's biggest tourist attractions, and special foods and activities only offered once a year can all be yours – if you visit Rome in winter.
Off-season travel to Italy means fewer crowds to contend with, more celebrations to witness, and an overall more authentic experience. AND if you visit at the end of December, you're in for a traditional Christmas in Rome that you won't ever forget.
Right, let's get to it. From seeing the Sistine Chapel to the Spanish Steps, these are the best things to do in Rome in winter!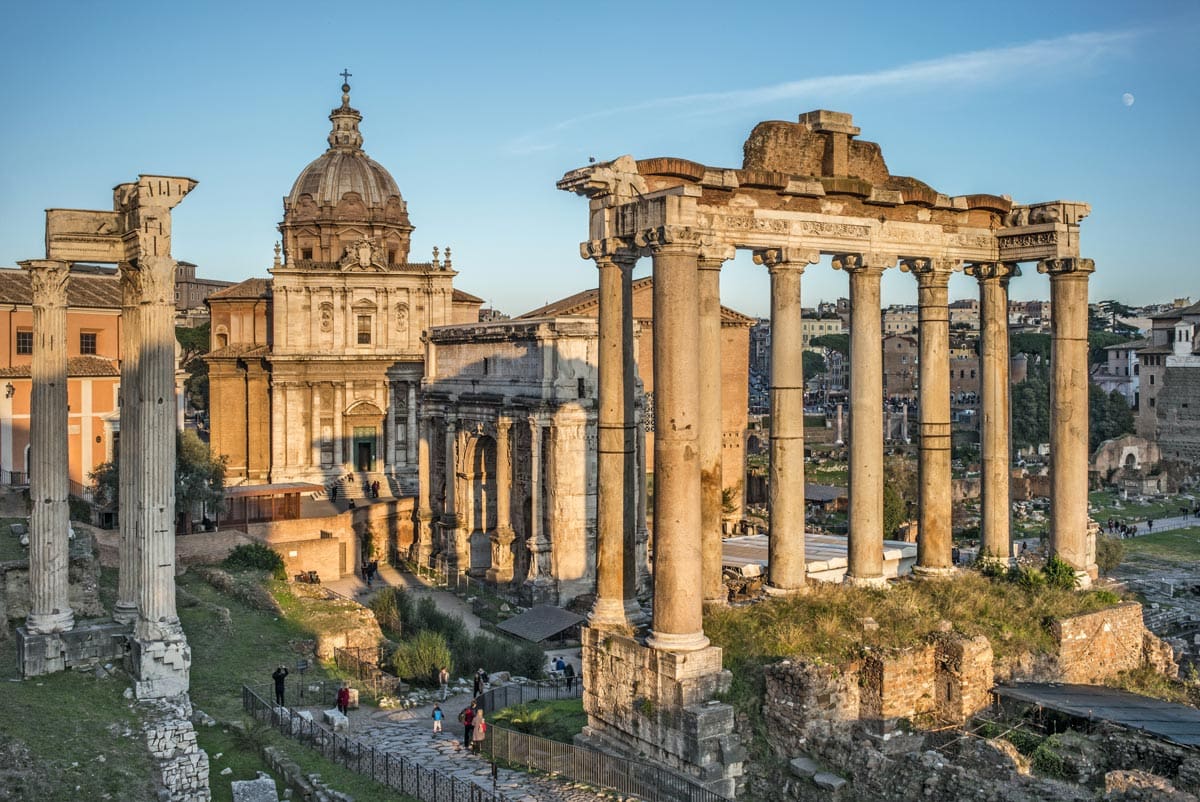 What's the temperature in Rome in December and January?
Rome boasts a Mediterranean climate which means mild and wet winters.
November and December are the rainiest months. Expect rain maybe for one or two days every week, though when I was there it didn't rain at all.
If it does rain then often it's followed by bright blue skies which is great for photos. Also, beware – snow in Rome is rare, but it does happen occasionally. When it does snow in Rome though the whole city becomes this magical place to be, especially at Christmas.
On average, the temperature in Rome in December is around 12-14°C. This is the same for January and February too (though it can get a lot hotter towards the end of February).
As long as you wrap up warm it never seemed too cold which I was very happy about. Usually I hate the cold. Brrrrrrrrr.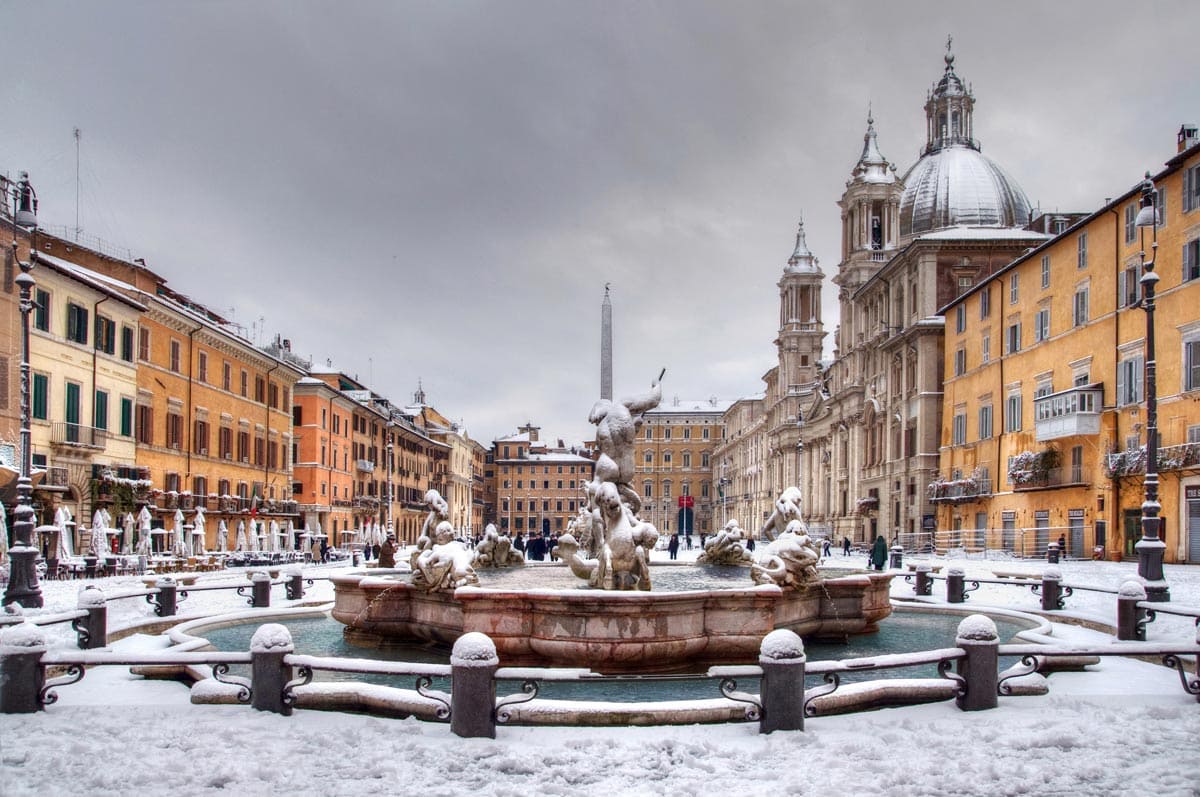 What clothes to pack for winter?
Enjoying a winter visit to Rome means packing appropriately and dressing in layers. Lots and lots of layers.
This isn't a complete packing list but I'd recommend bringing a few thick jumpers, a warm jacket (preferably a waterproof one), boots, and an umbrella.
In Italy, scarves are stylish for both men and women; a shawl is a must for keeping warm and looking fashionable.
It's also a good idea to pack light clothing like basic long-sleeves to wear under jumpers. I found I was stripping on and off whenever I got to a new café or museum so it's good to have layers.
And don't forget a comfortable pair of walking shoes or hiking boots so you can see the best of the city. I point blankly refuse to walk around if I don't have comfortable shoes on!
For those of you with toddlers or babies, check out this guide to travelling Italy with a baby. This guide is packed for of information which will make planning your trip to Italy so much easier.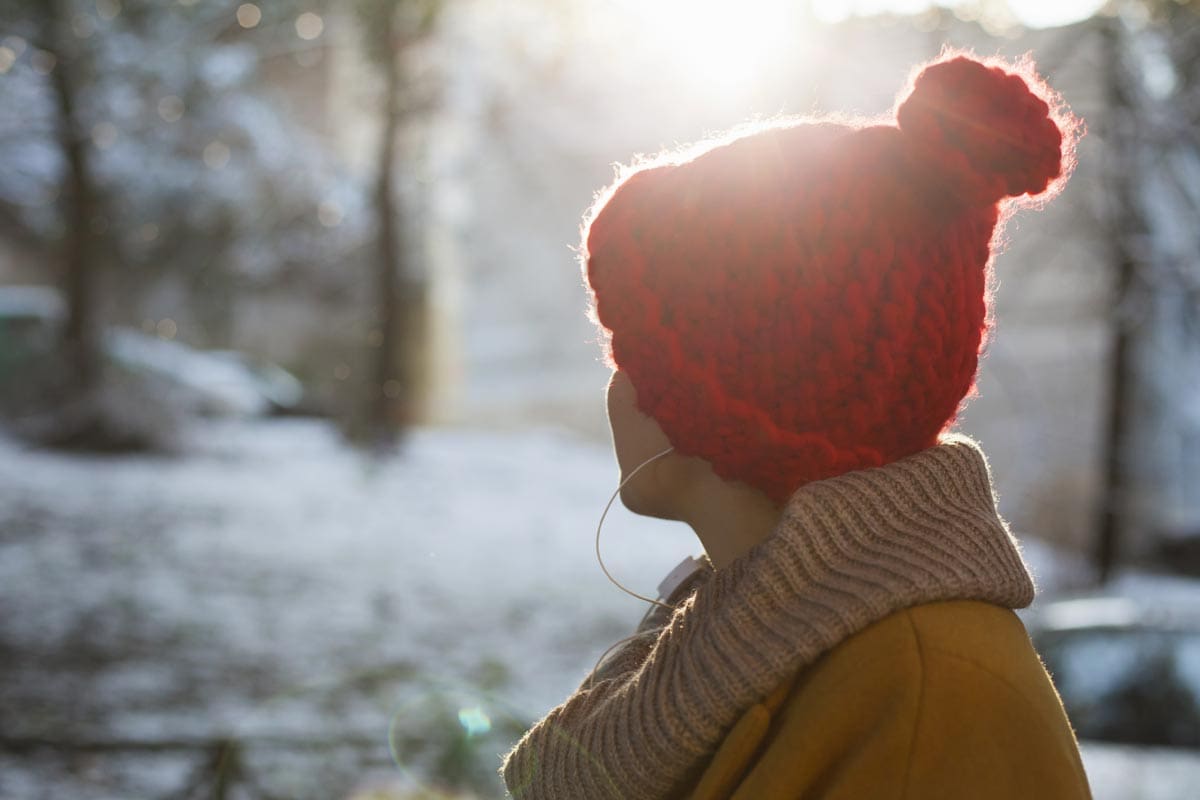 Things to do in Rome in winter
Honestly, I can't tell you how beautiful this city is in winter. I think everywhere is special at Christmas, but it is just pure magic in Rome.
The city, wrapped in lights, bustles with seasonal markets. Tasty winter treats appear in local bakeries and restaurants. Christmas displays, traditions, and winter celebrations are all big events here.
Rome comes alive in winter with its famous Nativity scenes, midnight mass at Saint Peter's Basilica on Christmas Eve, and the New Year extravaganza in Piazza del Popolo.
Clearly filling out a Rome itinerary isn't a problem. However, this is what to do in Rome in winter for that perfect trip!
Before your visit, make sure you check out these fun facts about Rome. This city is just so fascinating!
Ice skating in Rome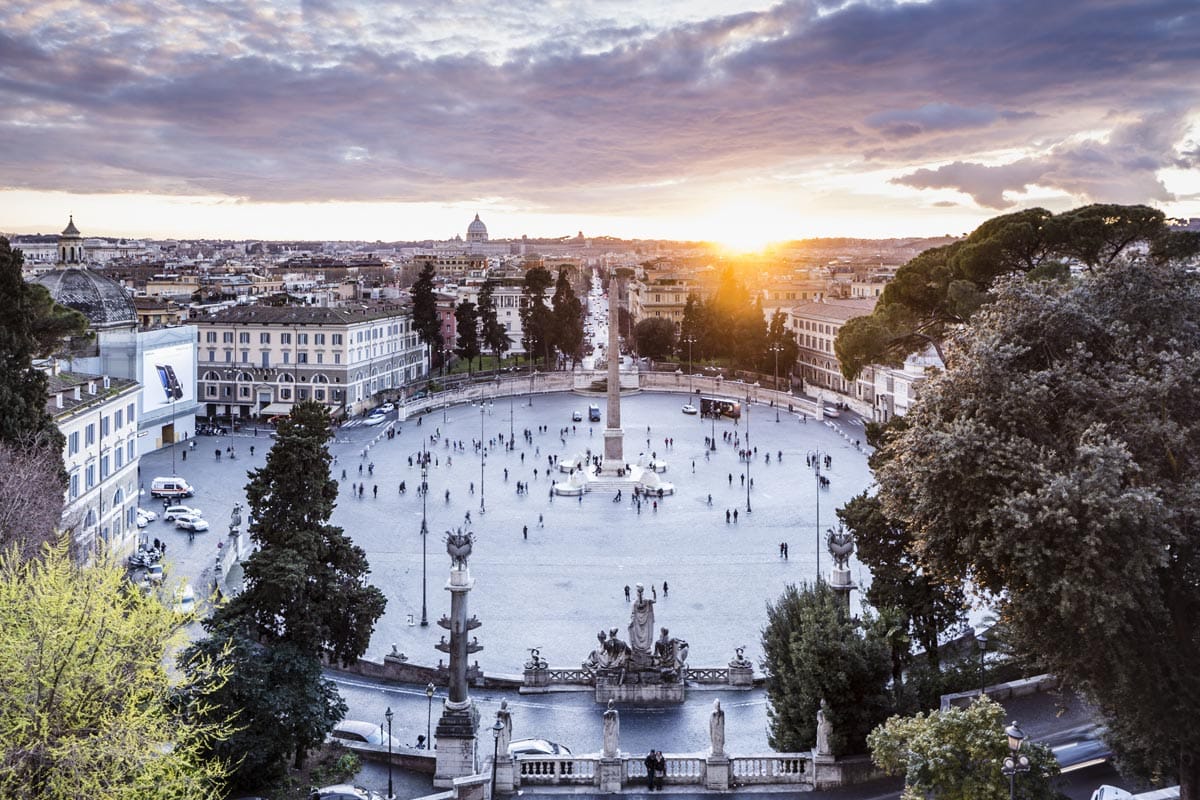 Winter in Rome is not complete without a twirl around one of its ice-skating rinks.
The centrally located Auditorium Parco della Musica transforms into a Christmas Festival in December. Live music, exhibitions, puppet shows, food stalls, market booths and a festive ice-skating rink are all housed in the complex. This really is such an amazing place to go ice skating.
Other rinks located slightly outside the city centre include Ice Park Cornelia as well as the rink set up on the terrace of one of the Rome's biggest malls, Galleria Porta di Roma.
Celebrations & festivals in Rome at winter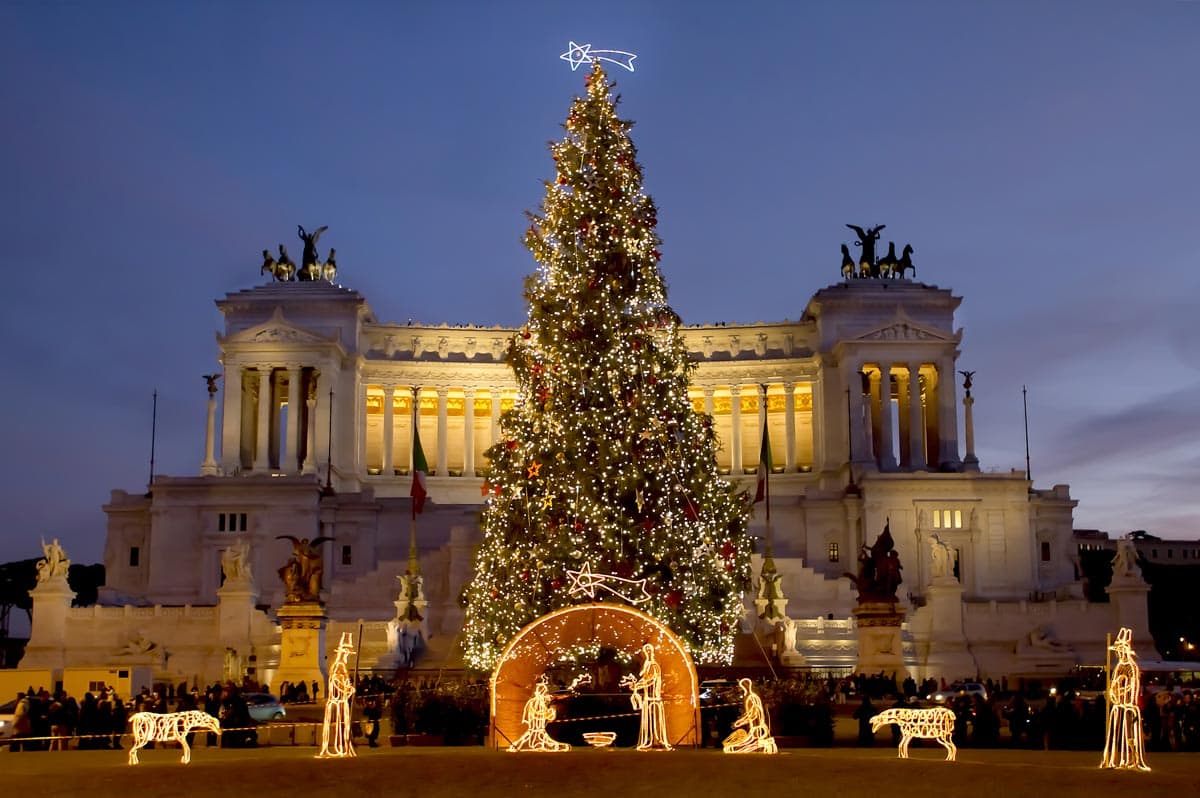 Being home to the Pope and as one of the most religious cities in the world, it's easy to understand why Italians revere Christmas so much.
When I visited Rome in December, I joined in so many festivities. I followed the Pope parade through the streets to the Spanish Steps to honour the Immaculate Conception on December 8th. A week later, I watched another procession held on Saint Lucia's Day.
Celebrations for Christmas in Rome come to a head on Christmas Eve and Christmas Day as nativity scenes around the city are completed and midnight mass at Saint Peter's Basilica is held.
And are you planning on spending New Year's Eve in Rome? Then don't miss the huge public party hosted in Piazza del Popolo – it's one of the best parties in Europe!
Lastly, the Roman-Jewish population celebrates Hanukkah by lighting up Piazza de Barberini. This week-long holiday shifts, so check the dates beforehand. This year's celebration is set for December 22-30, but it can sometimes fall in November.
Go on a pasta-making masterclass with a local chef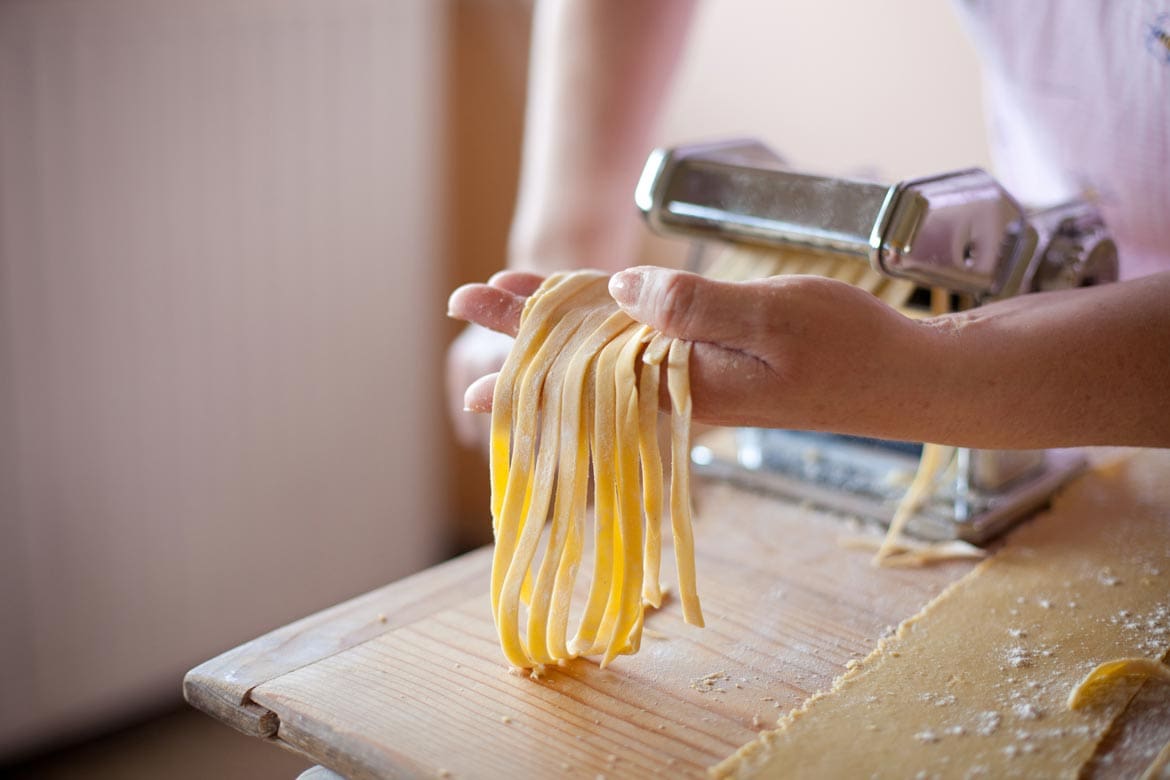 If you're looking for something uniquely Italian then I recommend going on a pasta-making masterclass with a local chef.
This is such an amazing way to learn all about Italian cuisine and cooking while picking up a few new skills yourself. Also, you get to eat all the yummy food afterwards.
In this class you kick things off with a glass of Italian Prosecco and some snacks before learning how to make fresh pasta with a professional Italian chef.
The views overlooking Rome's historic centre are gorgeous too, just the perfect setting for dinner.
Everyone always raves about this tour so I'd definitely recommend it while you're in Rome.
Marvel at the Colosseum
I am a massive ancient history geek so one of my favourite sites in the city is the Colosseum. I never get bored of this place no matter the time of year.
One of the major benefits of visiting Rome in winter is beating the queues at some of the city's most famous attractions. As I've said, there are hardly any tourists here.
Winter is low season in Rome and crowds of tourists give way to occasional pockets of travellers. The weather may be chilly, but nothing beats taking tourist-free pictures of the iconic Colosseum.
If you time it just around the opening times it's possible to have the Colosseum to yourself too.
Explore the different markets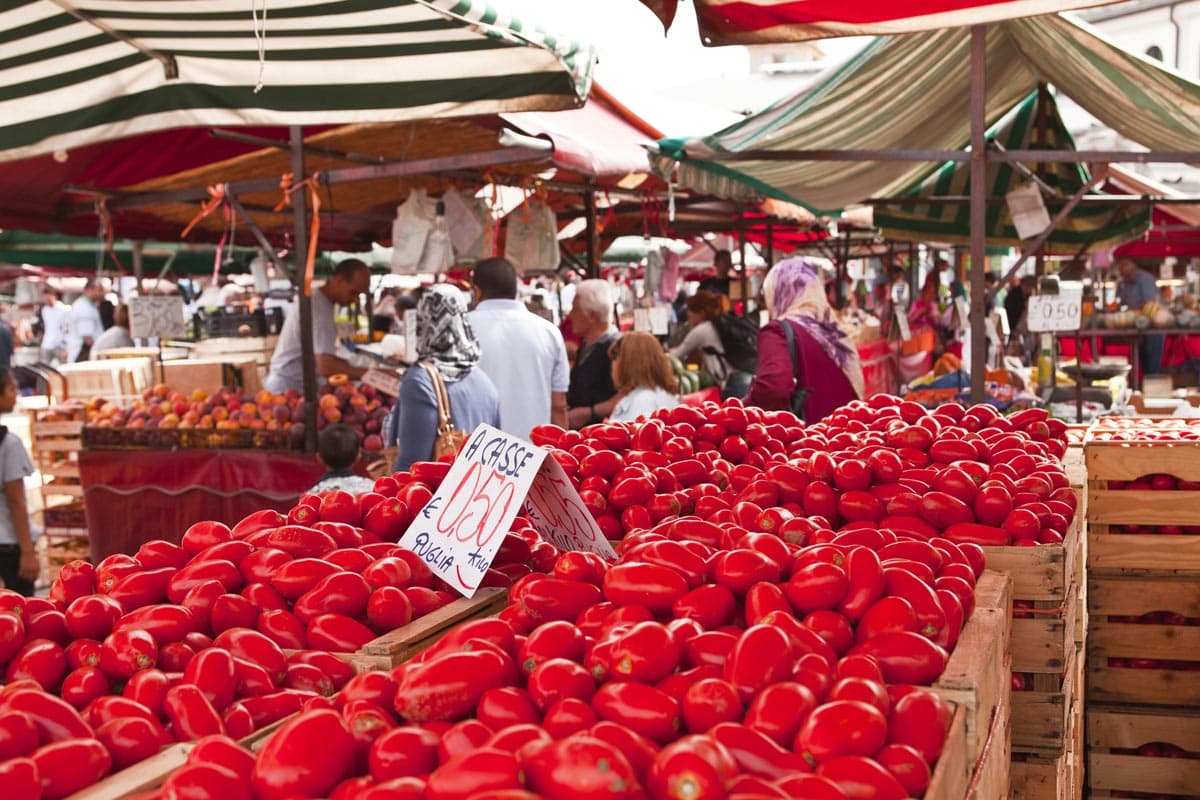 Nothing puts me in the Christmas spirit faster than a stroll through one of Rome's lively Christmas markets.
The city hosts several, but the most famous one takes over Piazza Navona from early December through early January. Flowing around the 17th century Fontana dei Quattro Fiumi (Fountain of the Four Rivers) and Baroque-style architecture, local sellers hawk their toys, handicrafts, and seasonal food and drink.
Another one worth checking out is the Piazza Mazzini market. It's known for its sale of Christmas decorations, Italian candy and inspirational gift ideas. This market wraps up a few days before the New Year but it's perfect if you want to pick up some prezzies!
Visit the Vatican City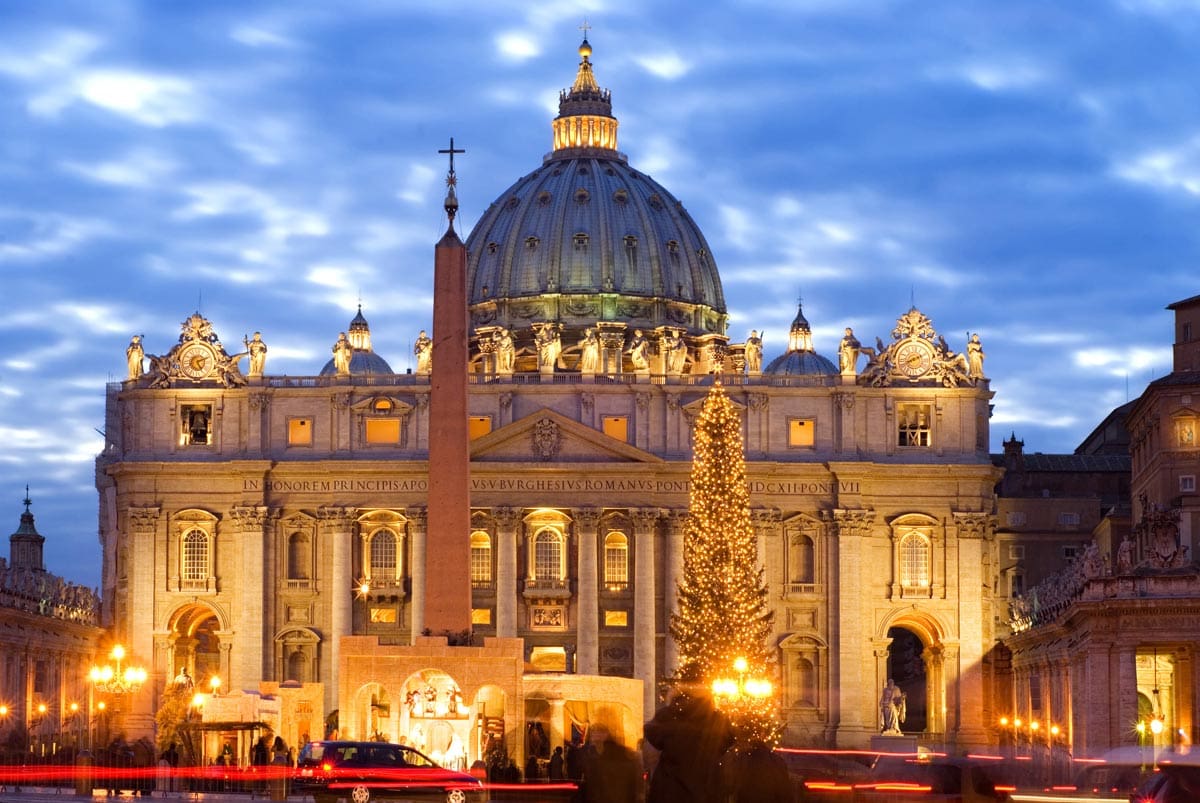 This is it, the moment you've all been waiting for – taking a tour of the Vatican City without all the crowds.
Imagine having the entire Sistine Chapel to yourself and admiring the magnificent frescoes and sculptures without craning to see around someone's head? If you visit in January and February it is genuinely like this.
Additionally, waltzing straight into Saint Peter's Basilica – the entrance to which is usually surrounded by hordes in spring and summer – is a major perk. I told you there was a benefit of visiting Rome in January!
Try some delicious winter sweets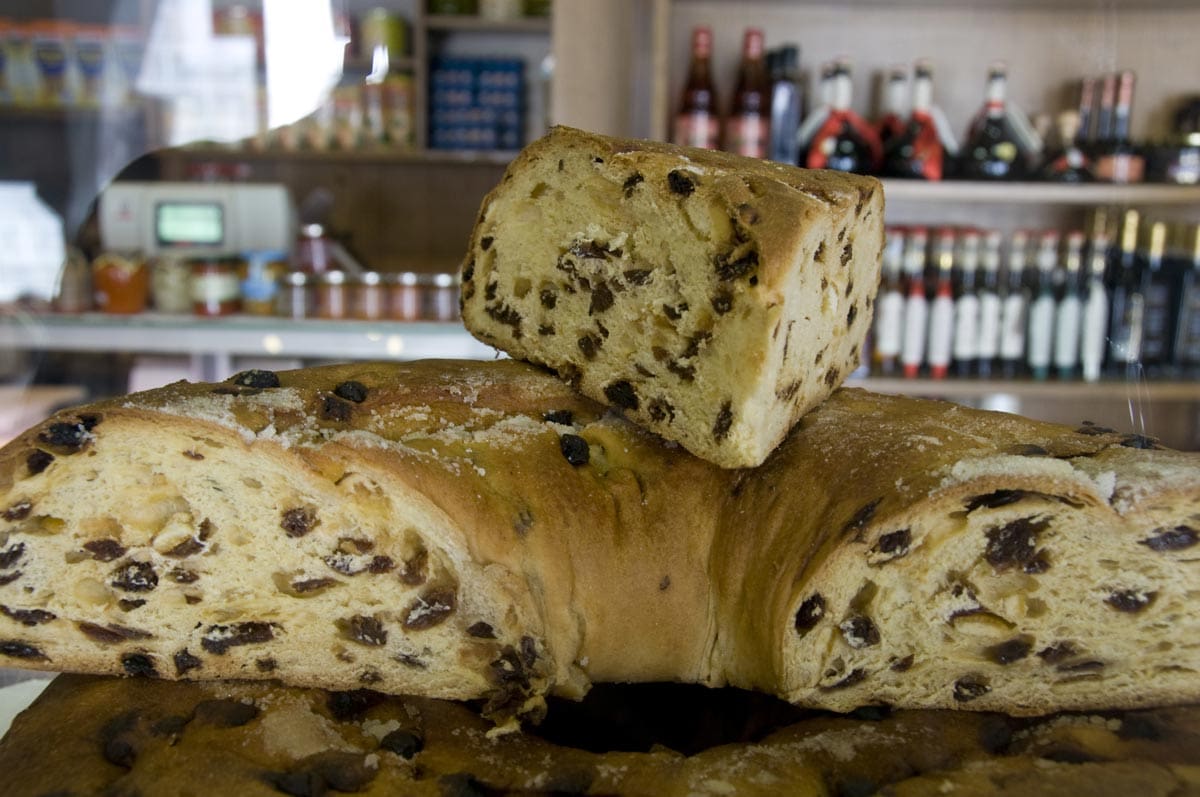 Whenever I get to somewhere like Rome I just have to try all the local delicacies, especially around Christmas.
Christmas in Rome isn't complete without trying one of the many sweet breads that make their debut around the holidays.
Panettone is an especially Christmas-y treat to try. This sweet bread – speckled with raisins and small curls of citrus fruit peel, almonds, and a dash of brandy – is a Christmas specialty. Other fruitcake-esque varieties include pangiallo, panpepato, and panforte.
Another sweet tooth satisfier is the frappe, a thin, crispy pastry, drizzled with melted chocolate and sprinkled with powdered sugar.
Oh, and expect to see roasted chestnuts on every other corner while walking around!
See the Christmas lights in Rome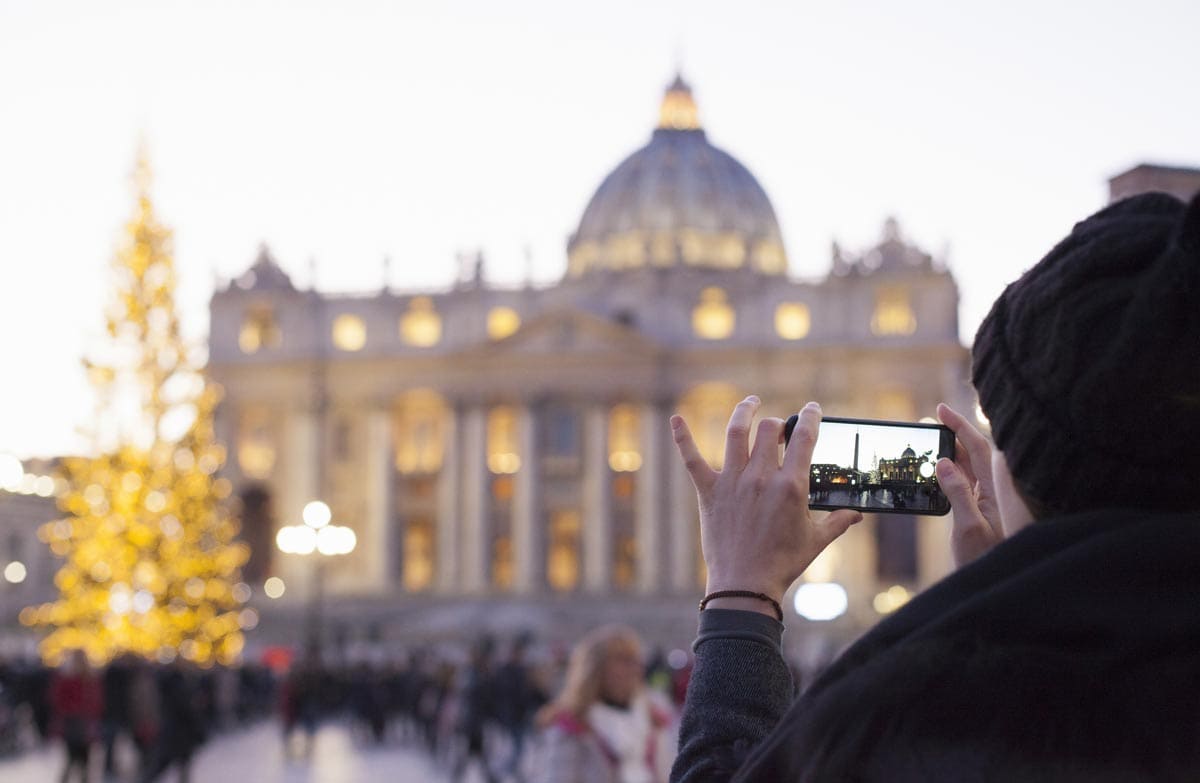 Rome already oozes with romance, but coating the town in twinkling lights amplifies its appeal even more.
Wandering around under the glow of Christmas lights and soaking up the atmosphere is one of my favourite things to do in Rome in winter.
Piazza Venezia is the site of the city's main Christmas tree. The 20-meter high tree, swathed in lights and set against the mighty Altare della Patria (AKA The Wedding Cake), is mesmerizing.
Not to be outdone is Via del Corso. Leading away from Piazza Venezia, this 1.5-kilometre-long street is draped in tens of thousands of lights.
Another impressive street is Via Condotti, the city's main drag for luxury shops. They're known for hanging elegant Christmas chandeliers and going all-out on their seasonal window displays.
Drink red wine in an enoteca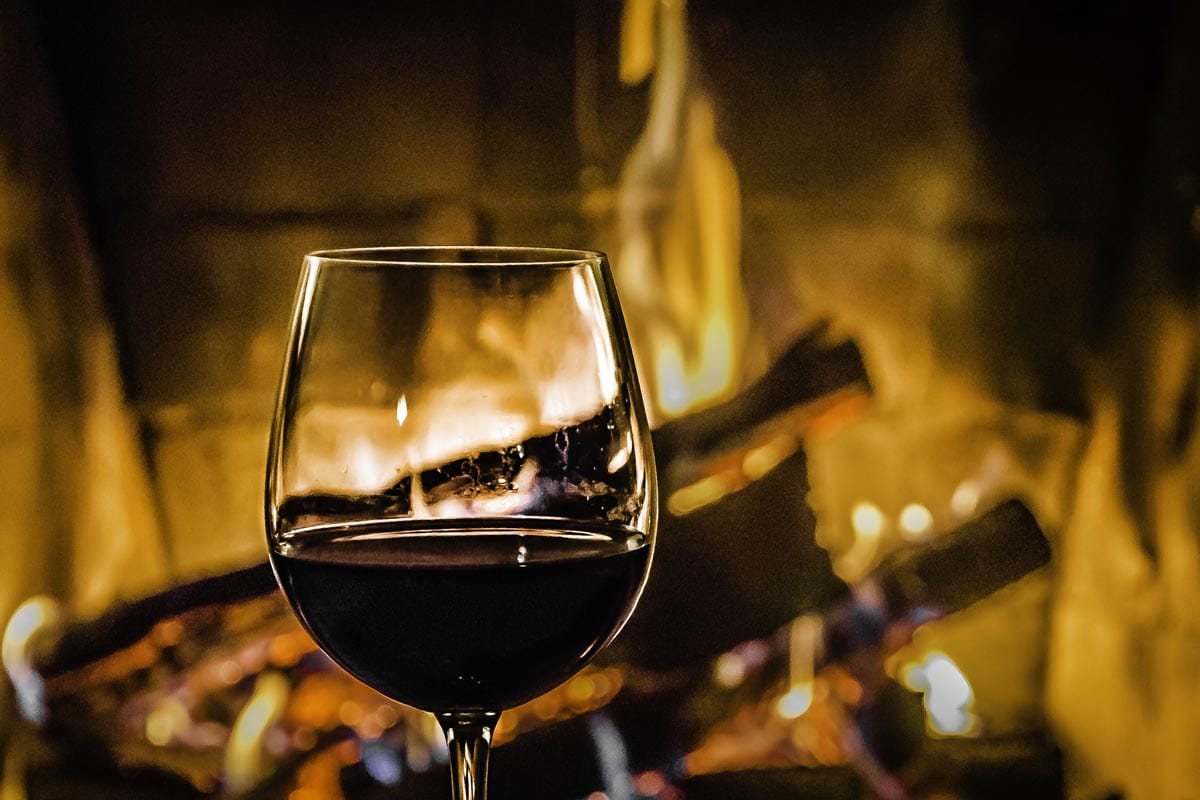 Eat, drink, and be merry; for me, that's what Christmas is all about!
When the temperatures drop, there's no place more inviting than a local enoteca. Offering tastings, wine by the glass, and bottles for purchase, indulging in the city's local wine scene has never been more enjoyable.
An enoteca's interior is usually dimly lit with cosy décor and an inviting atmosphere. Posting up at one of these delightful establishments for a glass of vino rosso and a chat with a friend is an Italian's favourite pastime.
Stroll around P
iazza Navona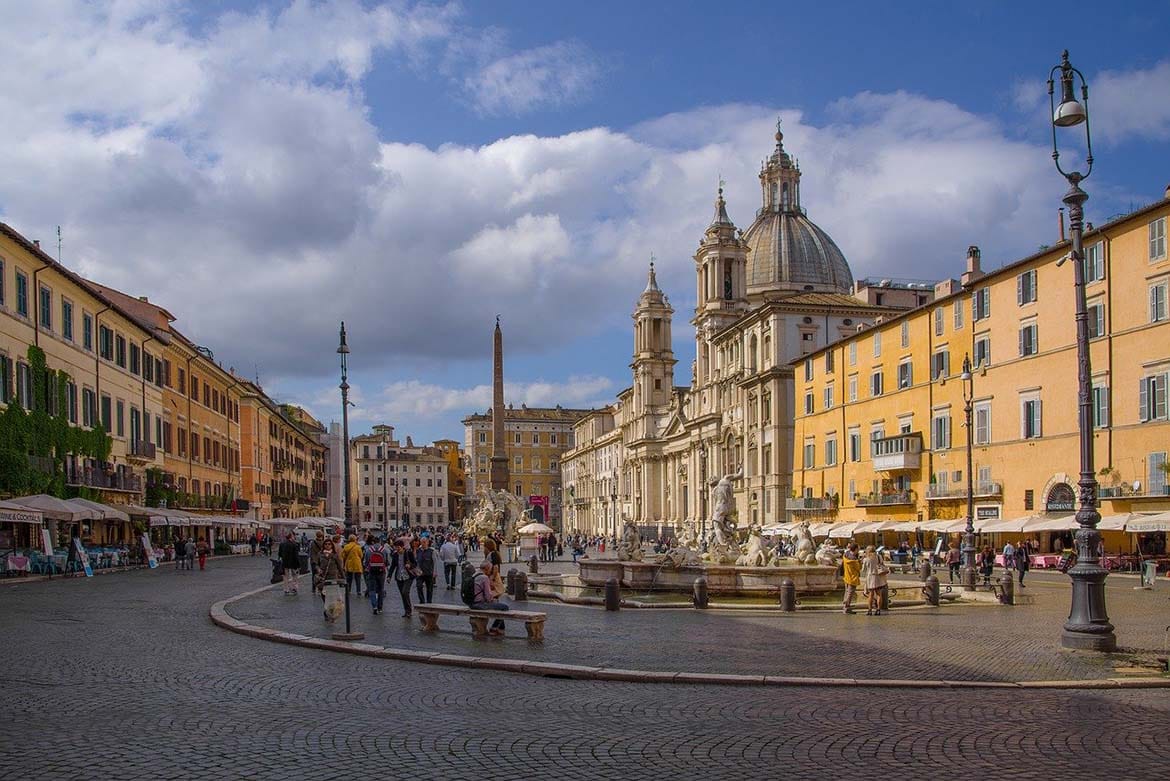 Piazza Navona is one of the most beautiful piazza squares in Rome. This is where you'll find Fontana dei Quattro Fiumi and the baroque church of Sant'Agnese in Agone.

Surrounding the square there are loads of bars and restaurants. One of my top Rome travel tips is get a hot chocolate in the city. Even though it can be a little cold sitting outside, if you have a warm afternoon then this is a great spot for a hot chocolate. I genuinely think the hot chocolates in Rome are the best in the world (I really mean that!)
Also, close to Piazza Navona is the Trevi Fountain and Spanish Steps. If you're walking around the city then obviously make sure you add these to your list of places to visit.
Travelling to Rome city centre from the airport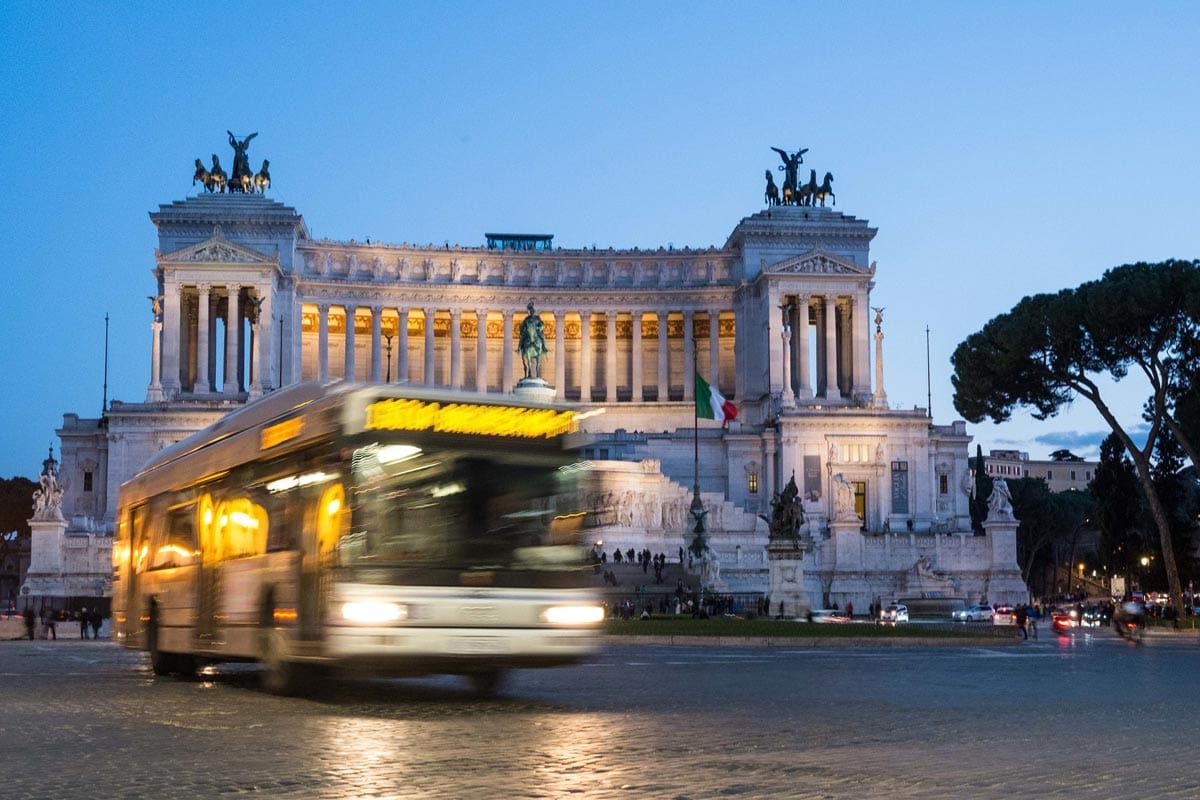 Rome is served by two international airports; Leonardo da Vinci-Fiumicino and Ciampino Airport.
Travellers coming on a long-haul flight from overseas usually land in Fiumicino, Rome's main airport. From here, there are several ways to travel the 40 kilometres to the city centre.
The fastest option is by train. The Leonardo Express runs every 15-30 minutes from just outside Terminal 3 and drops you at the city's central Termini station. The journey takes 30 minutes. Tickets are €14 a pop.
The other train, Sabino-Fiumicino line, is more economical at €8 for a ticket. It runs every 15-30 minutes and is more convenient for folks wanting access to specific neighbourhoods (like Trastevere) or who are staying near the Vatican.
Buses are also available. A one-way tickets costs around €6. However, the journey takes nearly twice as long as the train. However, there is a really popular bus shuttle that everyone loves and gets good reviews – you can get your tickets here.
Multiple bus companies run from the airport including Terravision, SIT Airport Bus, TAM Bus, and Rome Airport Bus. All stop or pass through Termini station.
Tours in Rome
---
What are some of your favourite things to do in Rome in winter? I'd love to know what you think in the comments below!
Like this blog post? Then make sure you Pin it!