Planning a trip to Rome in summer? From seeing the Trevi Fountain to the grand Colosseum, these are the best things to do in Rome this summer!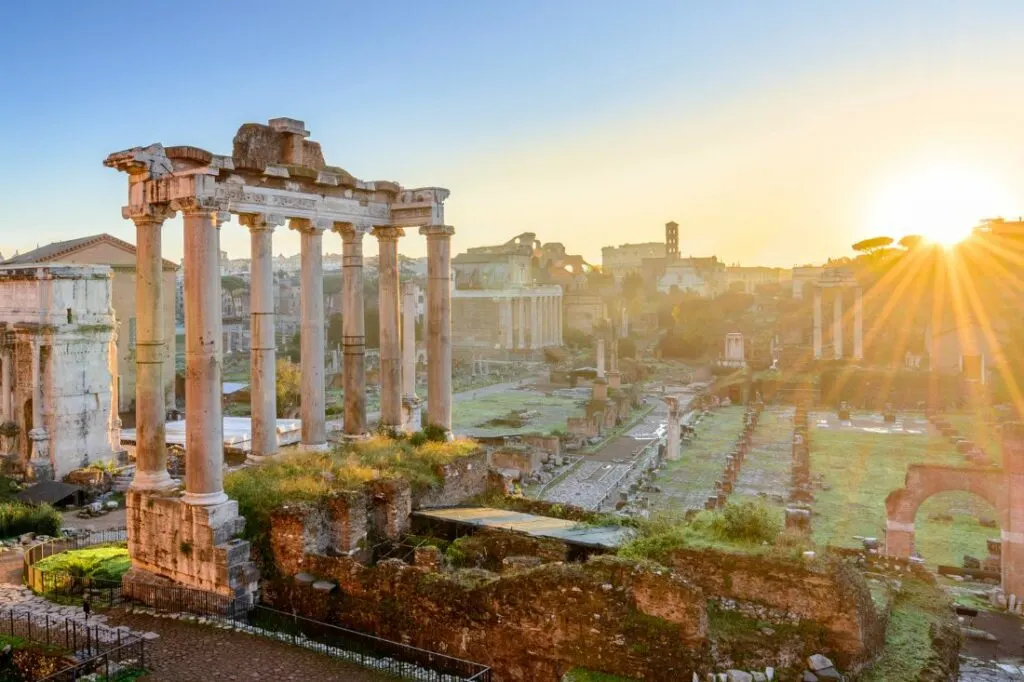 For me, Rome is one of the best cities in the world. It's a city that exudes character and charm on every street. And it's just damn cool too. Ancient architecture, bustling streets, mouthwatering cuisine and a whole load of history, Rome really does have it all!
In the summer, you get to enjoy all this with the added beauty of long days, brilliant weather and vibrant displays of flowers billowing from every balcony box.
No matter if it is your first visit or your 50th, you'll always find exciting new activities to do in Rome in summer. Hopefully this article will help you plan your trip here though!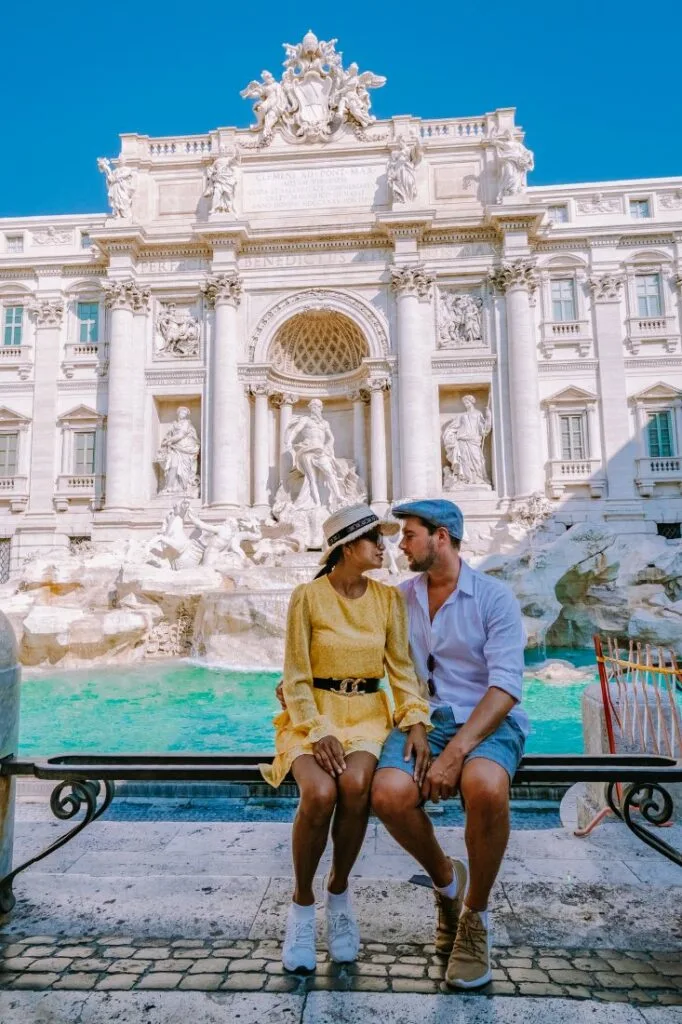 Take a night tour of the Colosseum and see the ancient monument from a new light. Enjoy a summer stroll through the gardens of Villa Borghese. Or even take a beach day at Ostia Lido (yes, there's a beach very near the city here!)
The exciting Rome summer events calendar never disappoints either. Marvel at an opera in the incredible surrounds of ancient Roman baths, or catch one of your favourite bands at Rock on Roma. You can even watch movie under the stars at one of the open air cinema events.
So, if you're headed to Rome this summer, or just looking for some inspiration, read on to discover my favourite summer activities in Rome. I hope you love them as much as I do!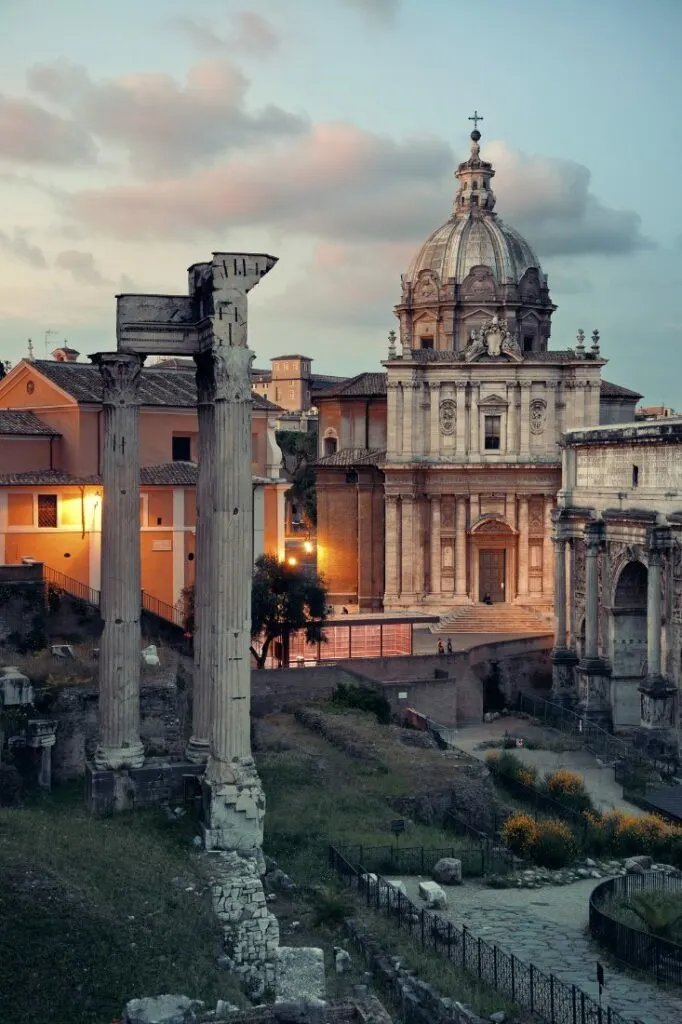 Rome summer weather
While still glorious, over the summer months Rome can be quite hot and humid. From June to August, during the day Rome experiences average highs of 28-32°C (83-91°F), cooling off to an average of 14-17°C (58-63°F) at night. June is generally the coolest of the summer months.
With the heat and humidity also comes the mosquitoes. When packing, I highly recommend you bring airy cotton clothes with long sleeves to help with the sun and mosquitoes. Also, don't forget to pack your hat, sunscreen and mosquito repellent.
For a complete different experience and season, check out my guide to Rome in winter. This is when you'll have the city to yourself without the tourists!
---
Best things to do in Rome in summer
Drink Aperol Spritz in a piazza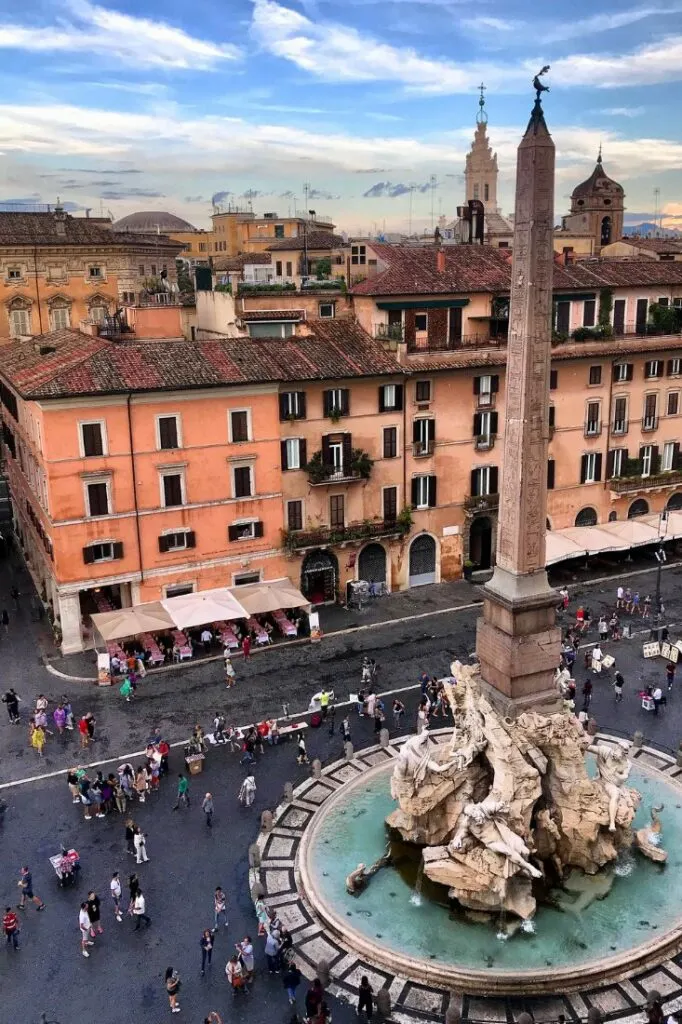 Summer in Europe is all about dining outdoors, and Rome is no exception to this. Spend a sunny afternoon enjoying Italian favourite Aperol Spritz in one of the glorious piazzas.
Not only do you get to enjoy the al fresco lifestyle, you'll also get in a great spot of people watching. Head to Piazza della Madonna dei Monti for a local feel, Piazza Navona to watch the tourists, or Piazza di Spagna for golden sunsets.
Visit the Colosseum at night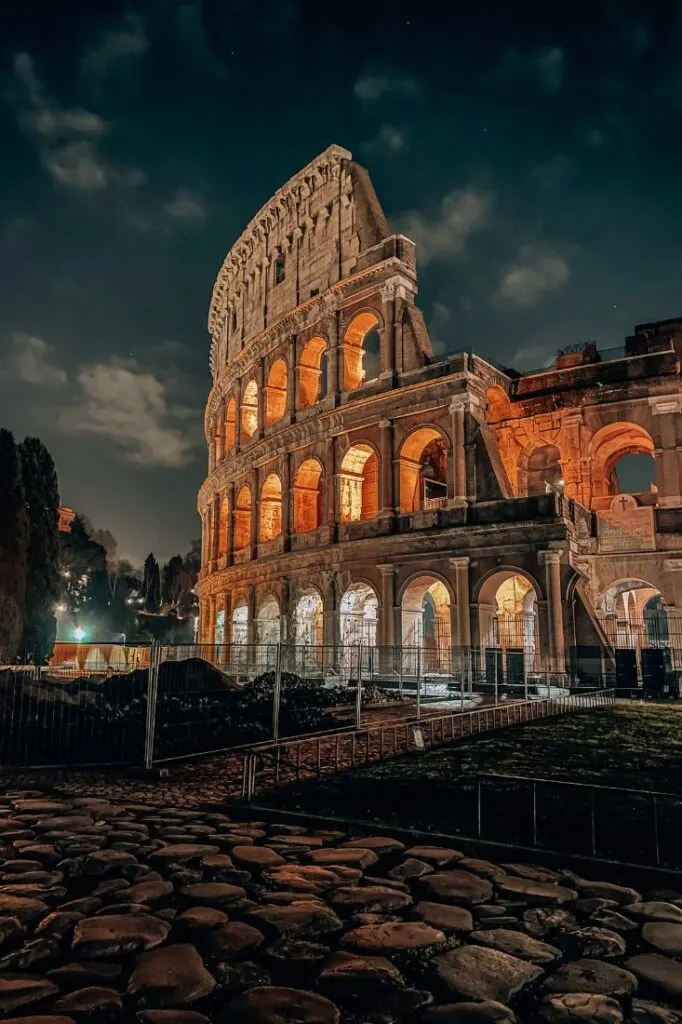 If you're visiting Rome for the first time, you obviously have to visit the Colosseum. This ancient monument is actually the largest of its kind in the world, and has been since its completion in 80AD. However, over the summer months visiting can be baking hot.
Luckily, you can beat the heat, and the crowds, by visiting the Colosseum at night! In the evenings the Colosseum is beautifully illuminated, and you're treated to a much more intimate visit.
Night time entry is not included on Roma Pass tickets. To visit in the evening, the best option is to book a tour. There's a top tip for you there!
Go on a Vespa tour of Rome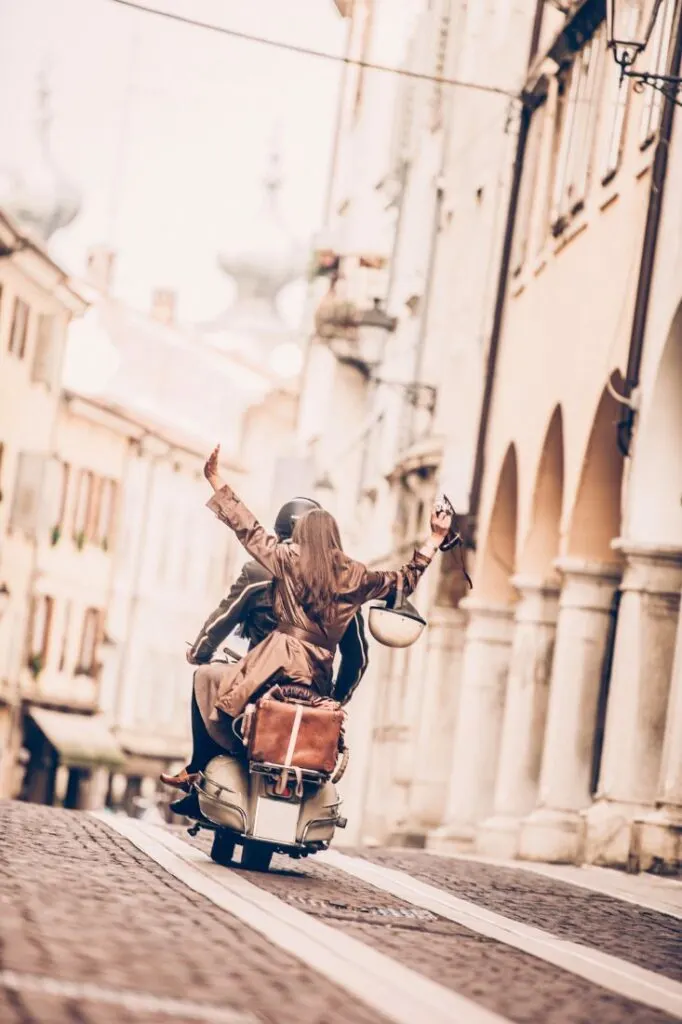 Looking for a quintessentially Italian experience on your summer holiday in Rome? Spend an afternoon touring the city's hotspots on a Vespa!
Zip through the streets of Rome for three fun filled hours, taking in popular sights and fantastic views. Then stop off for a pizza, ice cream or coffee at a place recommended by your guide.
This tour is a great way to see many sights in the city, without having to slog it on foot. Bring your sense of adventure and see all the top sites in Rome.
Stroll the gardens at Villa Borghese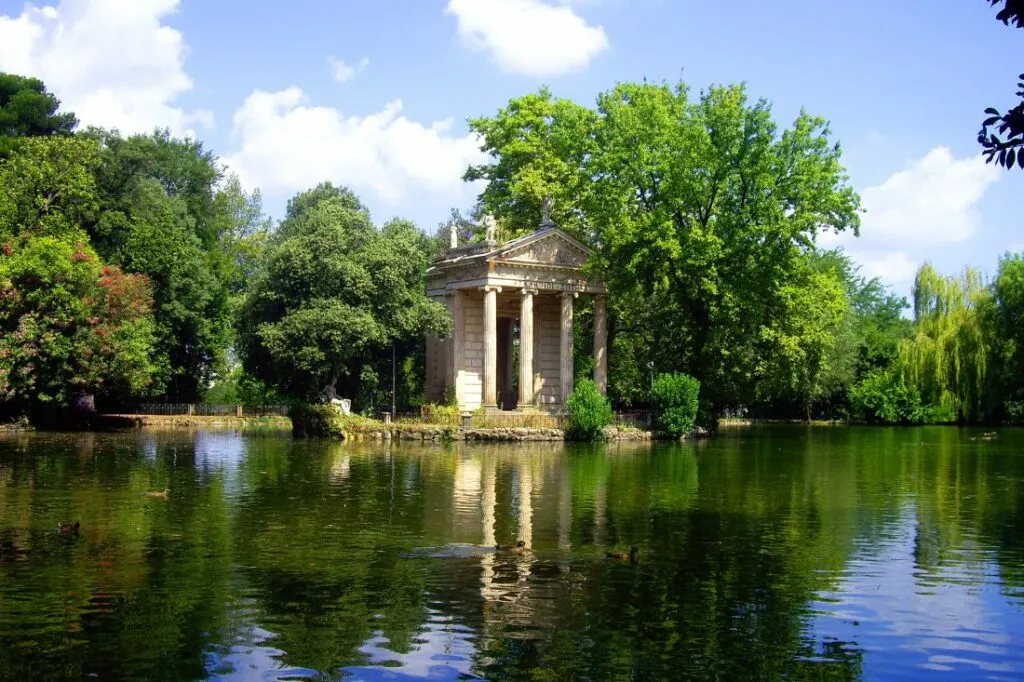 Step inside one of Rome's largest parks for a relaxing stroll among the trees. Once a private estate, housing a party villa, the grounds of Villa Borghese were first opened to the public in 1903.
Inside the gardens you'll find a number of attractions. Wander around the lake and gaze upon the Roman architecture. Then check out the replica Shakespeare's Globe and the zoological museum. For some extra summer fun, hire roller skates or a bicycle at the front of the park and cruise around in style.
Enjoy a refreshing granita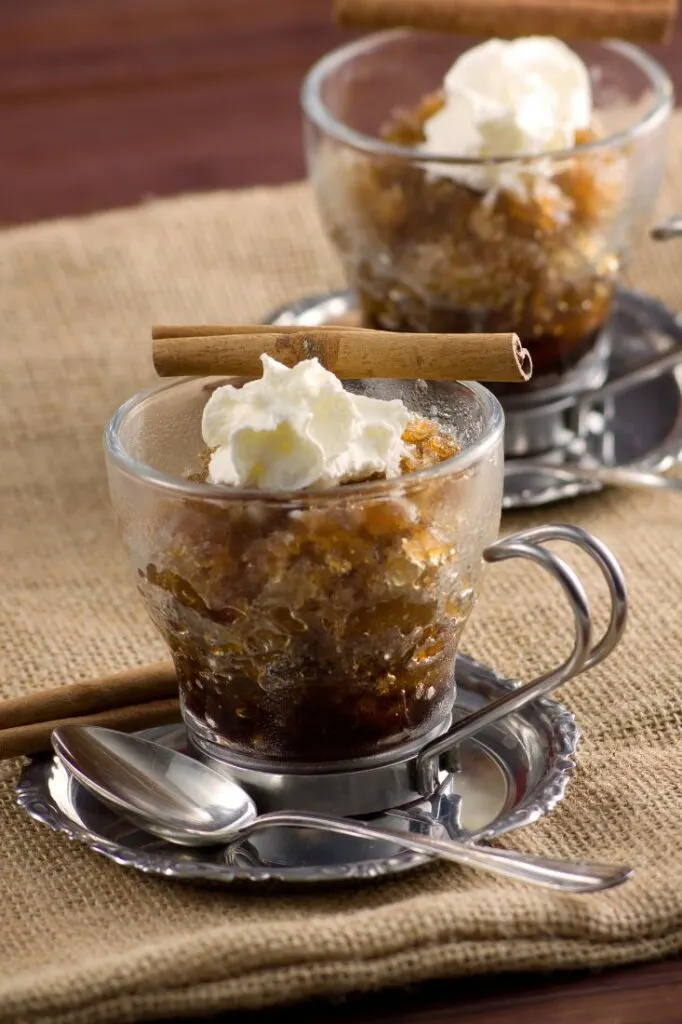 When you visit Rome in summer, a great way to beat the heat is to enjoy a refreshing granita or grattachecca. Consisting of shaved ice and flavoured syrup, this Roman favourite is the perfect combination to perk you up and cool you down.
Personally I love the version with espresso. But if you've already had your coffee fix, try the zesty lime or fruit cocktail versions.
Variations of this cool treat have been a Roman go-to for centuries. The more traditional stands, such as Sora Mirella in the centre, still shave the ice by hand.
Dine at Piperino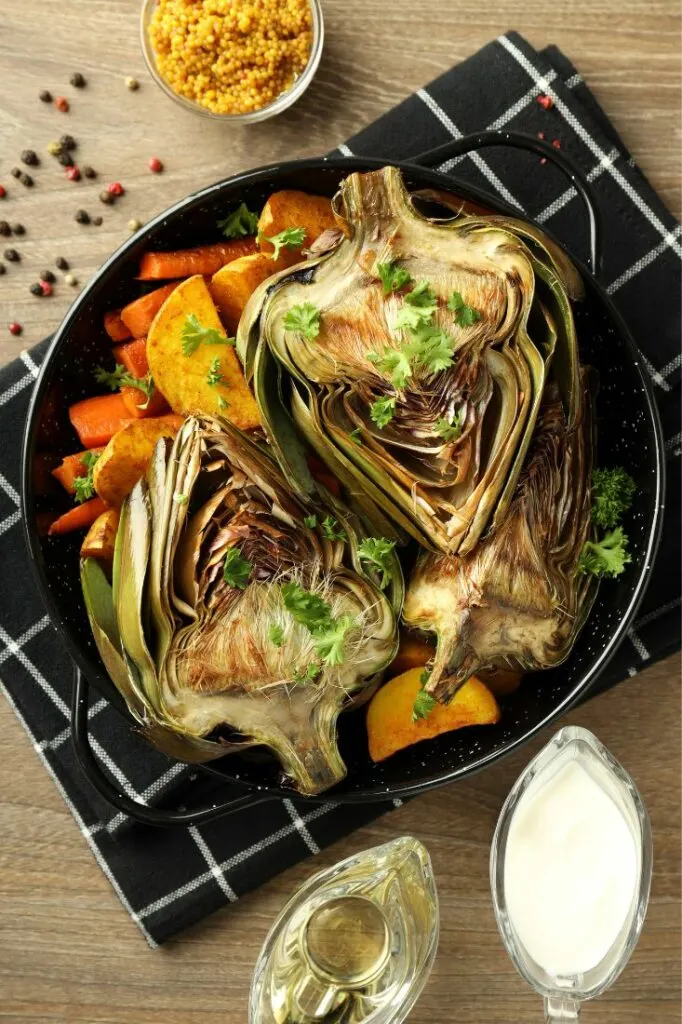 When you're ready for a hearty feast, head over to Piperino for dinner. Serving up a fantastic mix of traditional Jewish and Italian dishes, you'll find something mouthwatering for all tastes.
Specials of the house include the artichoke appetiser (carciofi alla giudia), seafood pasta (taglioni alle pescatora), and roasted prawns (mazzancolle arrosto). For those with adventurous taste-buds, try the Roman style tripe (trippa alle romana) or oxtail stew (coda alla vaccinara).
This wonderful restaurant opened in 1860, and has long passed the test of time. Located in the atmospheric surrounds of the Jewish Quarter, make sure to some time for a post meal stroll.
For more inspiration on what to eat during your stay, check out my post on what to eat in Rome, or even book yourself in on a food tour – you can discover which food tours in recommend here!
Roma Summer Fest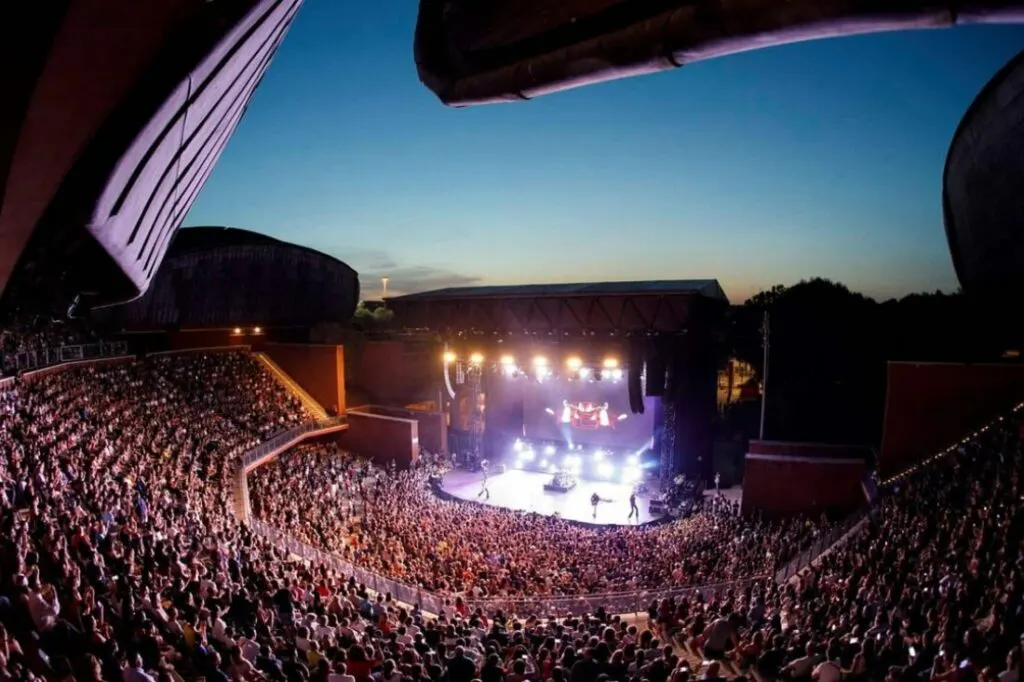 Rome's Summer Fest is returning in 2023! This incredible celebration is a highlight on the Rome summer events calendar, so you don't want to miss it.
The festival is spread out over multiple evenings in June and July, and takes place each year in the Auditorium Parco della Musica. This year's line up features national and international favourites such as The Lumineers, Sigur Rós and Tash Sultana, and is sure to be a hit!
Rock out in Roma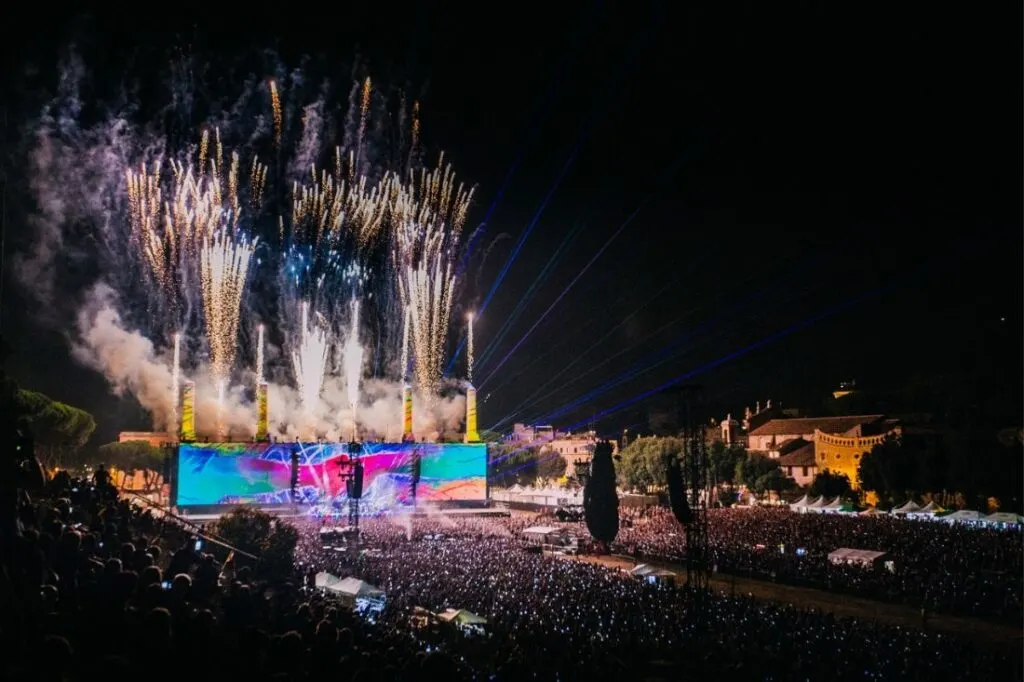 Speaking of Rome summer events, the city's regular Rock in Rome fest will also be reappearing in 2023. Spanning across several weekends from mid June to the end of July, there are some incredible acts coming to grace the stage of Ippodromo delle Capannelle. Big names hitting the stage this year include Arctic Monkeys, Imagine Dragons, and Nu Genea.
Primarily a racecourse, this space is transformed for the summer long event. Attending an event here is also a great way to see the historic racecourse.
Catch an opera in Caracalla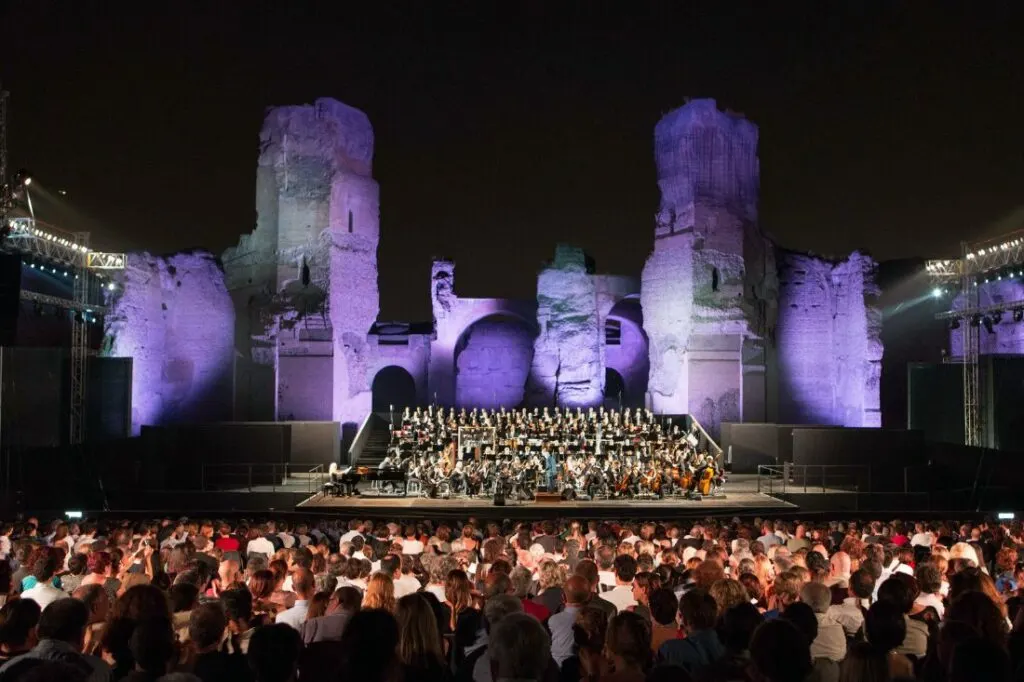 If opera in stunning surrounds is more your scene, check out the incredible summer series of events on at Caracalla. Once the site of Roman baths, which opened in 216 AD, the historical remnants create a dramatic backdrop to every performance.
Even if opera is not your regular scene, I would highly recommend this experience. It will be a night you'll never forget!
Watch a movie under the stars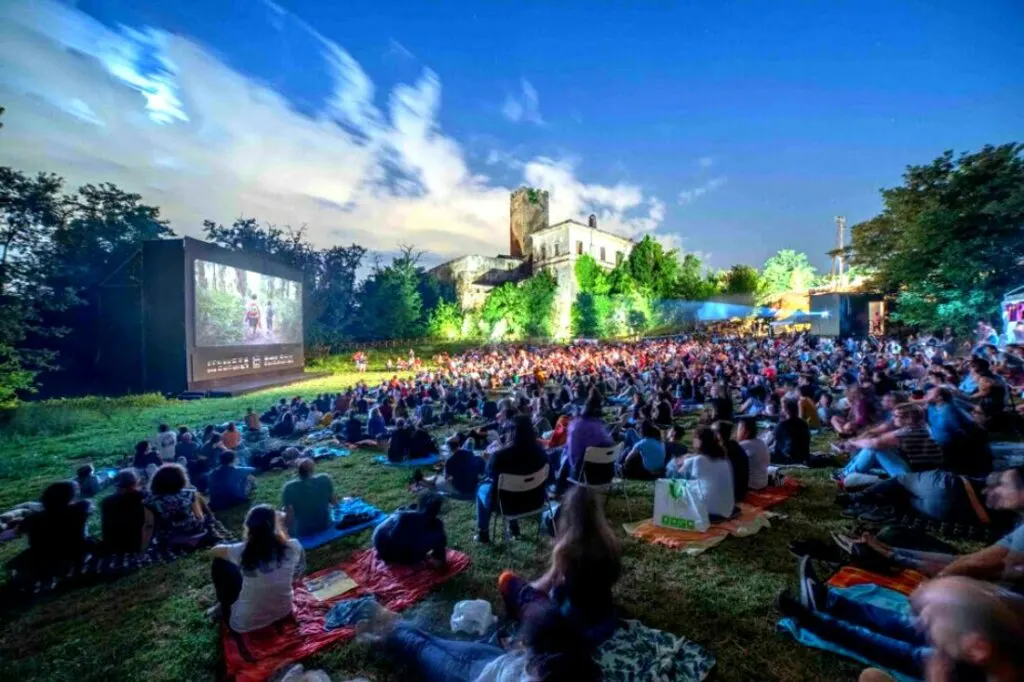 Another fantastic event which shines on the Rome summer events calendar is the Il Cinema in Piazza series. Over the summer months popular sites in Rome, including the Casale della Cervelletta and Piazza San Cosimata play host to open air movie screenings.

The films on offer come from various countries, and are always played in their original language with Italian subtitles. You'll find a diverse range on the line up, from timeless Spielberg classics to innovative indie arthouse pictures. Pack a picnic blanket and a bottle of wine and make a night of it!
Take a beach day at Ostia Lido Beach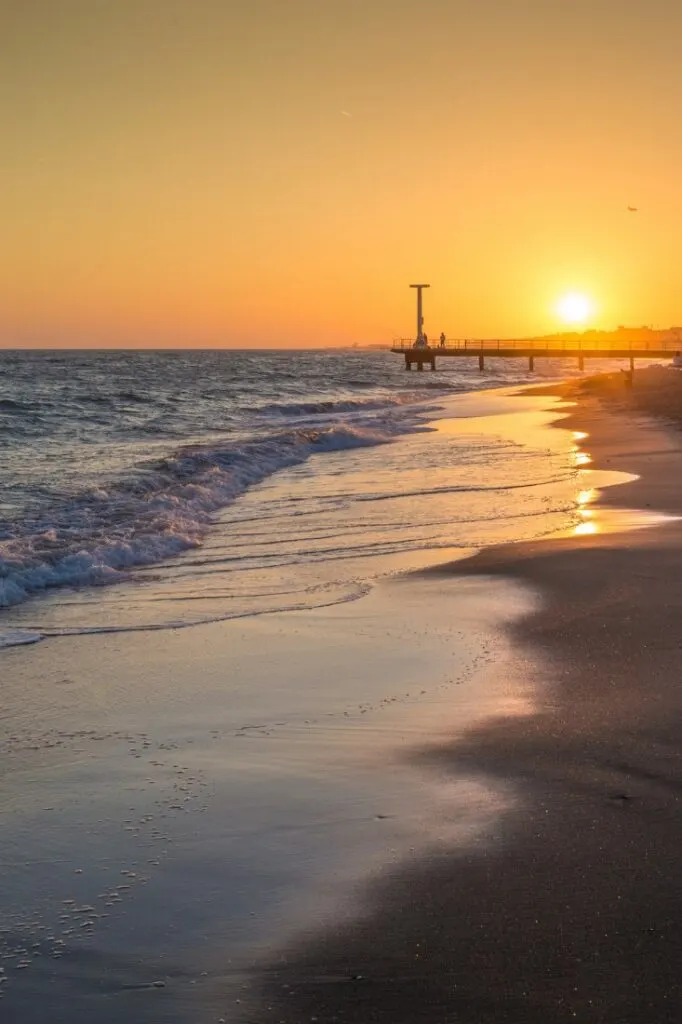 After a few days of exploring central Rome in summer, it's time to go a little further afield and enjoy a beach day. Sitting 25km south west of Rome is Ostia Lido Beach. This is the official Mediterranean port of Rome and can easily be reached by public train.
There are a few public beaches here, dotted amongst the private stabilimentis. So you can find a free place to lay your towel.
Alongside lazing on the beach, you can visit the archeological park of Ostia Antica town. The area is also known for its many excellent restaurants and its vibrant artisanal summer markets.
Stroll along the Tiber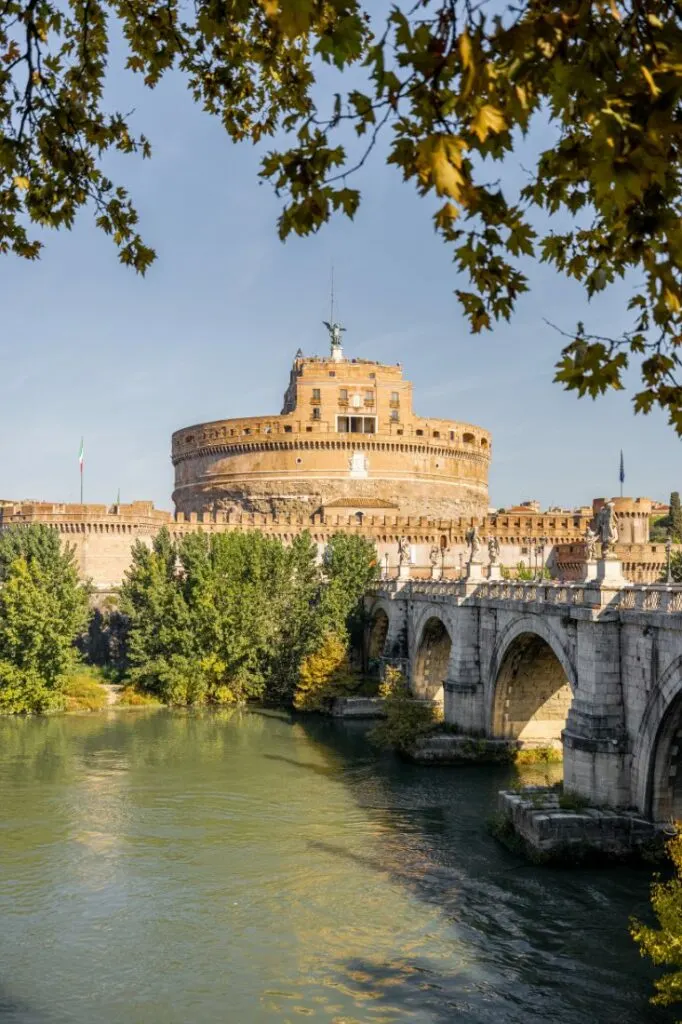 Running like a lifeline twisting, turning and winding vaguely from North to South of the city is the tranquil Tiber River. Over the summer months, the banks of this river become a hive of activity. You'll find people sunning themselves, going for a scenic bike ride, picnicking on the waters edge, and laughing together at the joy of life.
The Trastevere side of the river has the best developed path. Take a peaceful stroll along the banks, you'll get to see a whole new side of Rome.
Have a romantic evening cruise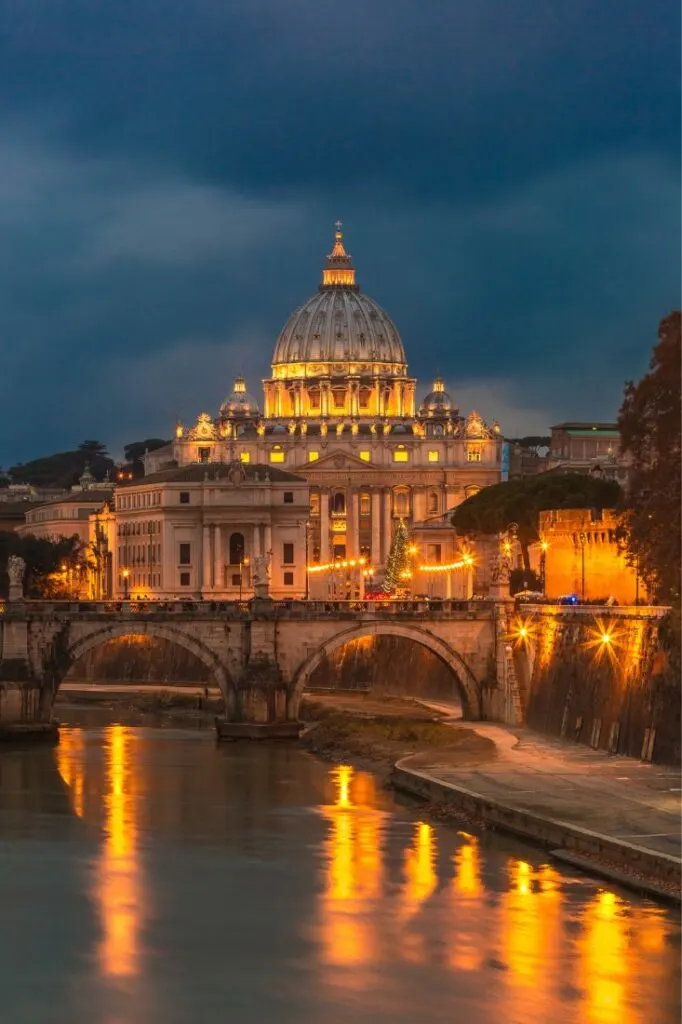 Enjoy unrivalled views of Rome taking an evening cruise along the Tiber. Spend three glorious hours cruising up and down the river, taking in the sights of the city lit up at night.
Alongside the wonderful views, on this cruise you're treated to a mouthwatering four course Italian dinner, complete with live entertainment. This is a wonderful evening to share with a loved one, or with a group of friends!
---
Where to stay in Rome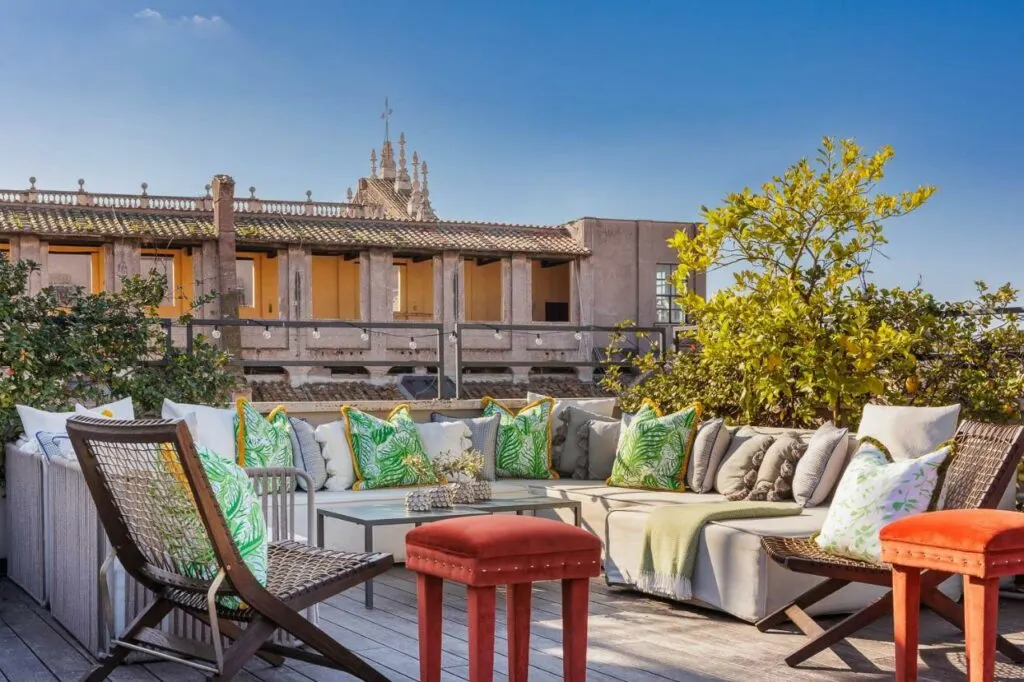 From the giant marble staircase, to the large and elegantly decorated rooms, you're sure to love the décor of Singer Palace Hotel. With just 30 rooms, this boutique hotel will be your peaceful sanctuary from the bustling streets. Located close to the Trevi Fountain, the views from the roof top terrace restaurant are astounding.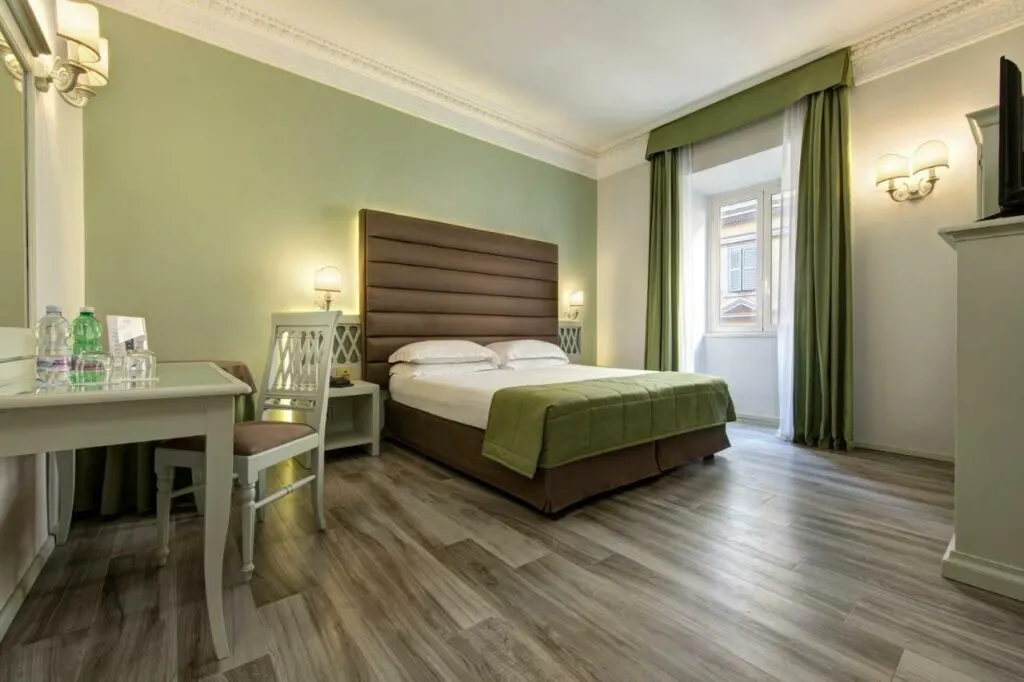 Situated in a historic building in the heart of Rome, BB Hotels Smarthotel Bailey's is a wonderful option for your stay in Rome. The rooms feature their own coffee machines, as well as air conditioning, allowing you to start your days feeling well rested and ready for action.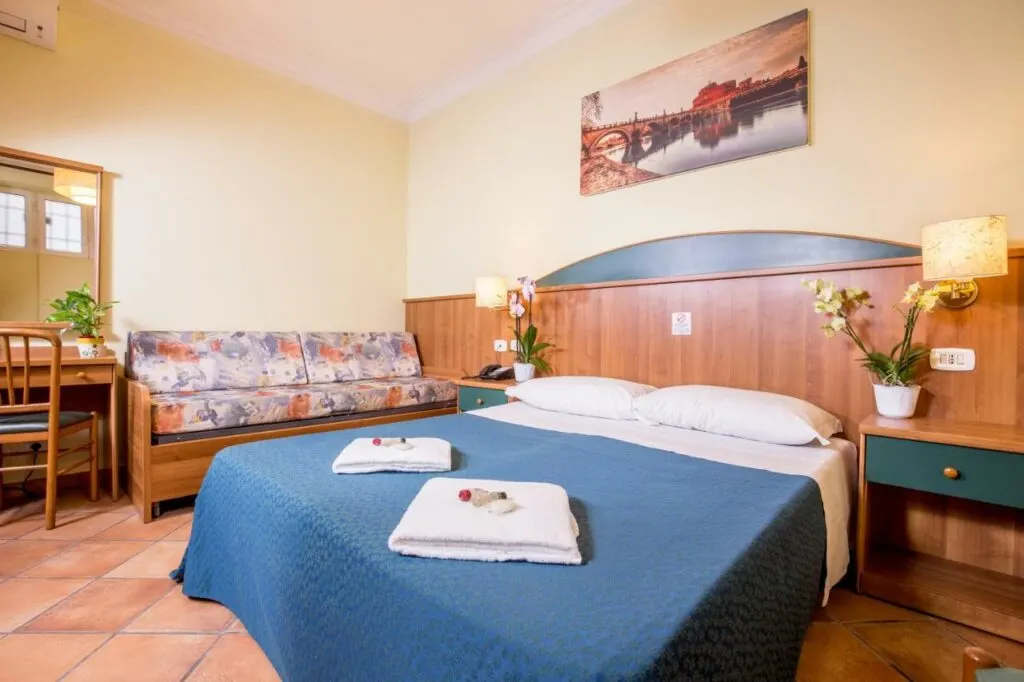 Bright rooms with wooden furnishings await you at Hotel Trastevere. Located in the vibrant area of Trastevere there are excellent restaurants, cafes, and bars right at your door. There are lots of room variations here, making it ideal if you're travelling with family, and breakfast is served daily.
---
So, have you started packing your bags for Rome to check out all these great summer activities yet? Let me know your Rome summer favourites in the comments below.
Like this blog post? Then Pin it for the future!