Supplì, saltimbocca, maritozzi, and carbonara, there are so many delicious dishes in Rome. Get ready because this is what to eat in Rome, Italy!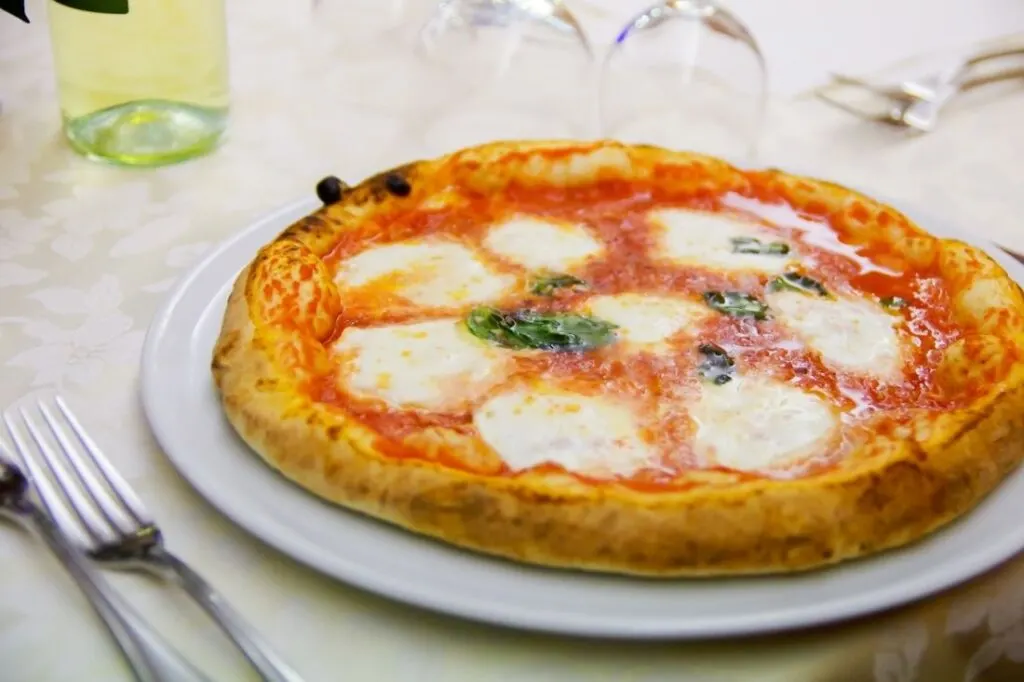 Italian food, those words alone make my mouth water. Pasta, pizza, gelato, tiramisu. Honestly, I could travel to Italy and do nothing but eat, and still have the best holiday ever. Each area of Italy has its own traditional sauces and dishes, each delicious in their own right.
Where better to experience the flavours of Italy than in its capital, the magnificent Rome? Not only do you get art, history and architecture, you also get a selection of some of the best food the country has to offer.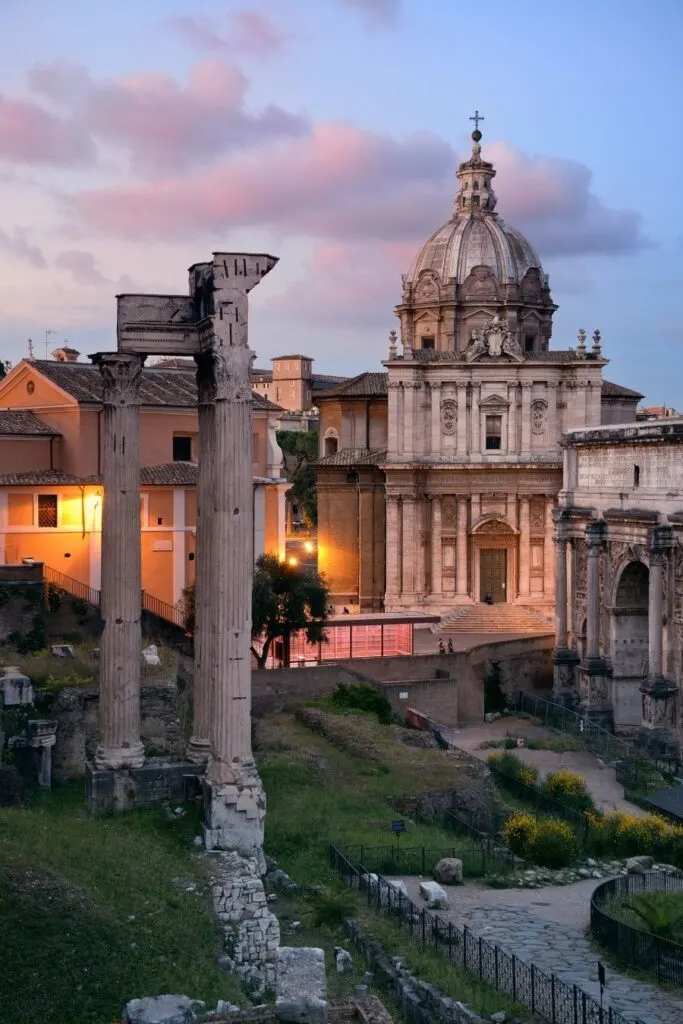 So, what to eat in Rome? Honestly, with so many delicious dishes on offer, this guide is more to help you narrow down your choices of things to eat in Rome.
From year round Roman cuisine like supplì and saltimbocca, to seasonal treats such as carciofi alla romana, and traditional meals including allesso di bollito, Rome has delicious food on every corner. That's not to forget the renowned sweets like gelato, tiramasu, and maritozzi! You'll find these on almost every food tour in Rome.
One of the great things about Italy, is that their traditional dishes primarily use local ingredients. However, this can make reading the menu a bit tricky to begin with, so here's a quick cheat sheet of some words you'll encounter:
Alla Romana: Of the Roman style
Baccalà: Dried cod fish
Guanciale: Cured, salted pork cheeks
Marscapone: A spreadable, white cheese
Pecorino Romano: A sharp and salty flavoured, hard sheep's cheese
Get those taste buds ready, and prepare yourself for a delicious trip in Rome!
Also, if you're heading to Rome in winter, then make sure you check out my guide on all the best things to do there.
And before your visit, make sure you check out these fun facts about Rome. This city is just so fascinating!
What to eat in Rome
Pizza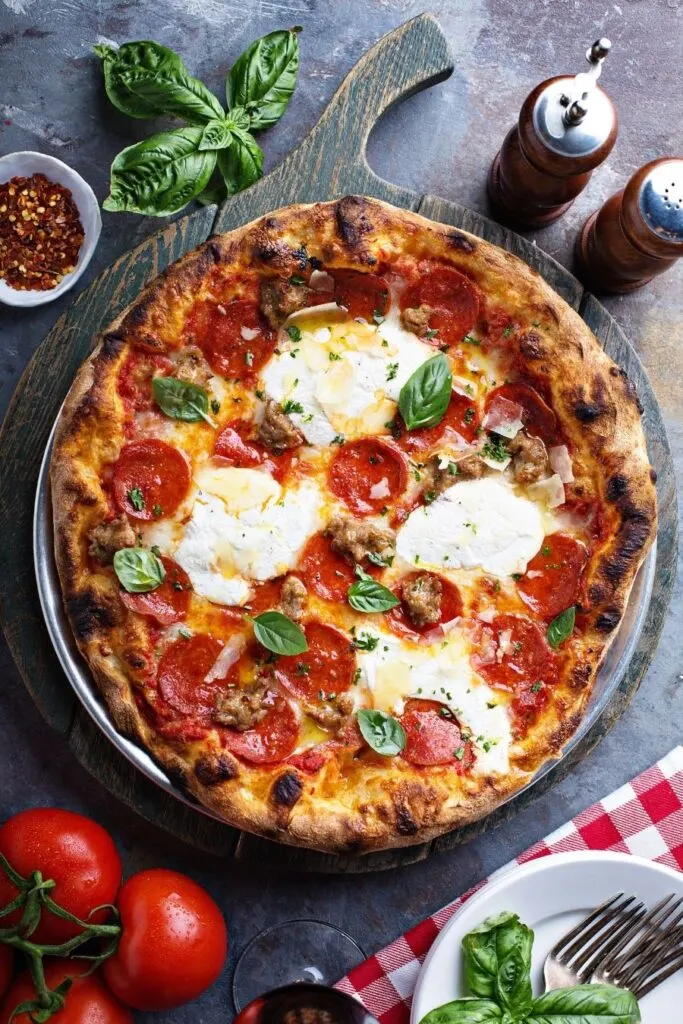 Pizza is probably the most famous food in Rome and can be found worldwide. Obviously while you're here, you'll need to taste true Italian pizza. Rome has over 5,300 pizza places to choose from, so you certainly won't have trouble finding it.
Dine-in pizza is round and served uncut, for you to enjoy with a knife and fork. Rectangular shaped takeaway pizza is sold by weight, let the vendor know how much you would like and they'll cut a piece for you.
Cacio e Pepe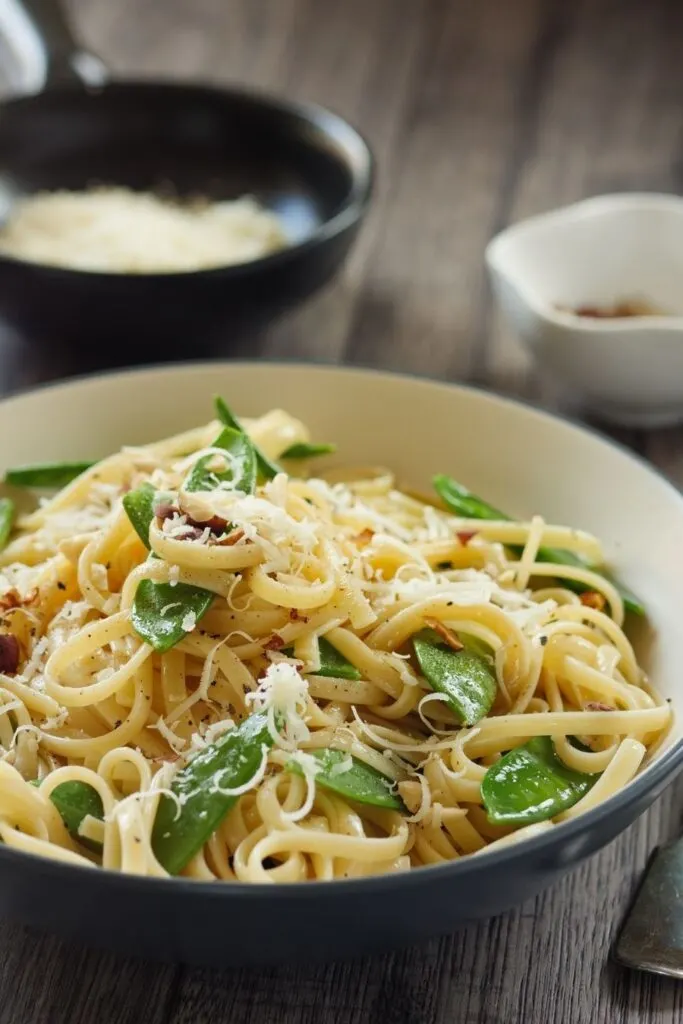 Cacio e Pepe, literally translated to cheese and black pepper, is a Roman way to enjoy pasta.
The traditional ingredients are super simple – grated pecorino romano, black pepper and tonnarelli, a long and thin type of egg pasta. While it may sound simplistic, the result is truly delicious. Cacio e pepe shows what Italian cuisine is all about. Simple honest ingredients, cooked to perfection to make them sing. For me, this is what to eat in Rome when you're craving comfort food!
Carbonara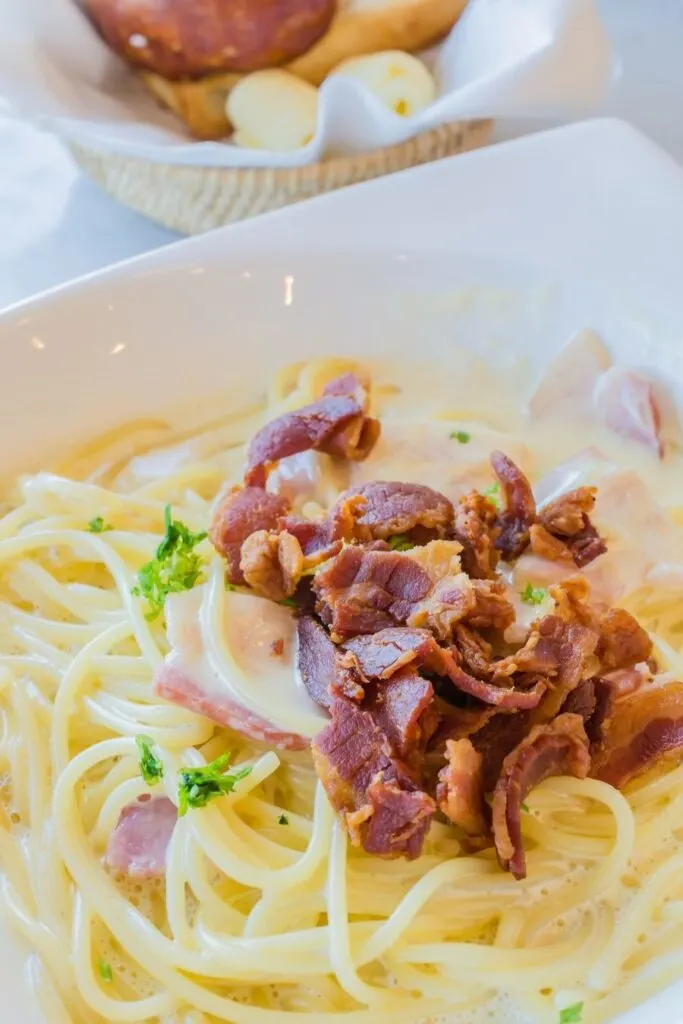 Across Italy the exact recipe for carbonara is highly contested, however one thing that is agreed upon is that a true carbonara should not contain cream!
When in Rome, I always stick to the traditional Roman variation of a thick sauce made of eggs, pecorino romano, black pepper, and crispy guanciale. The result of the sharp, sheep's cheese, with the salty, crispy meat, mixed together in the egg sauce is to die for.
Gelato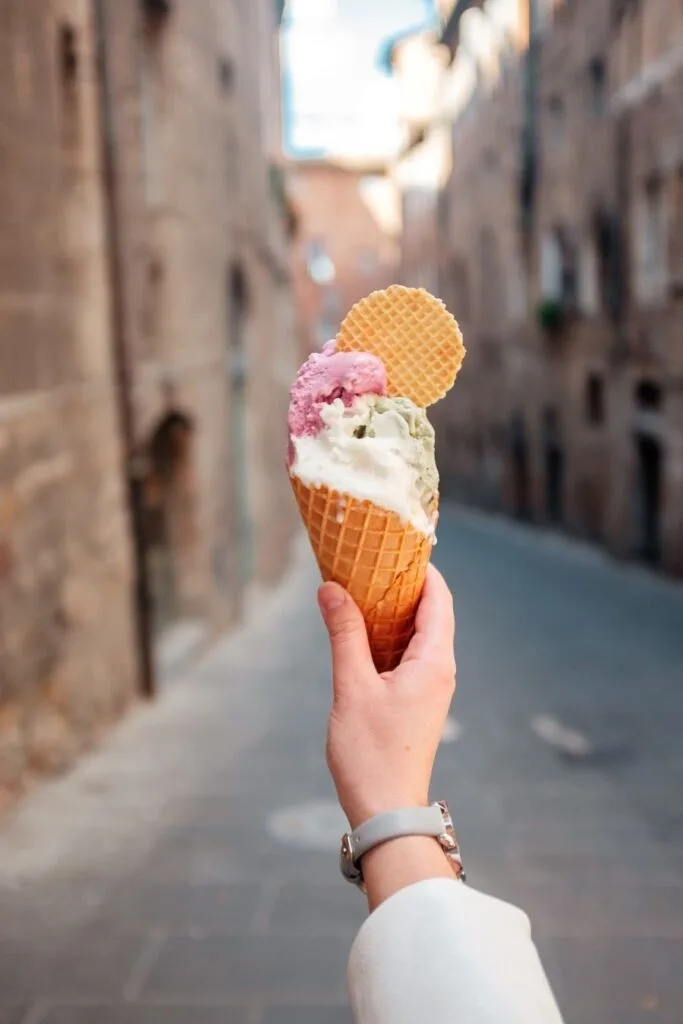 When it comes Roman desserts, gelato will probably spring to mind. In fact this popular frozen treat could probably contest for the title of most famous food in Rome. Popular flavours include vanilla, chocolate, raspberry, strawberry, pistachio and hazelnut.
There are thousands of gelaterias in the city, but the quality varies. Here's a few tips to help find an authentic place: look for a displayed list of ingredients and avoid any that add colourings or preservatives, check that the gelato is kept in metal containers, and finally check out their range of flavours. The best fruit gelato is made from fruits that are currently in season.
Oh, and all places will let you try befor you buy. Usually you can try up to two flavours – don't push it more than that!
Tiramisu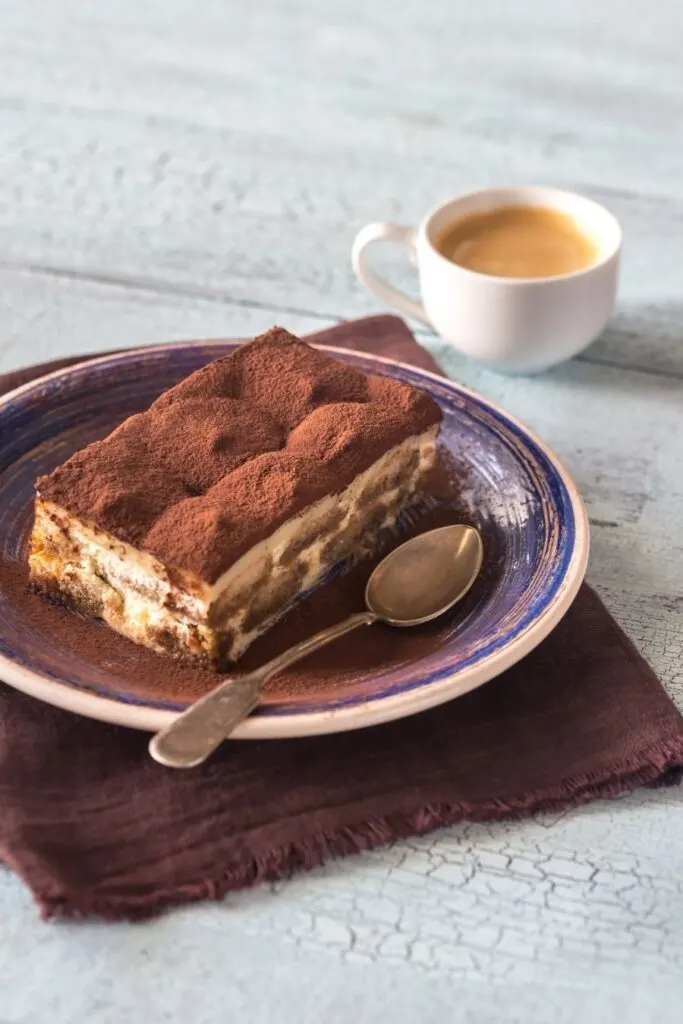 Tiramisu should be high on your list of sweet things to eat in Rome. Full of cream and marscapone, and flavoured with coffee and chocolate, this decadent dessert will perk you up again after a big day of exploring. In fact, the name Tiramisu literally translates to 'pick me up'.
You may have tried the frozen version of this layered cake at home, but trust me, that does not compare to eating is fresh. I recommend enjoying a slice while sipping your afternoon coffee! Get me back to Rome right now.
Gnocchi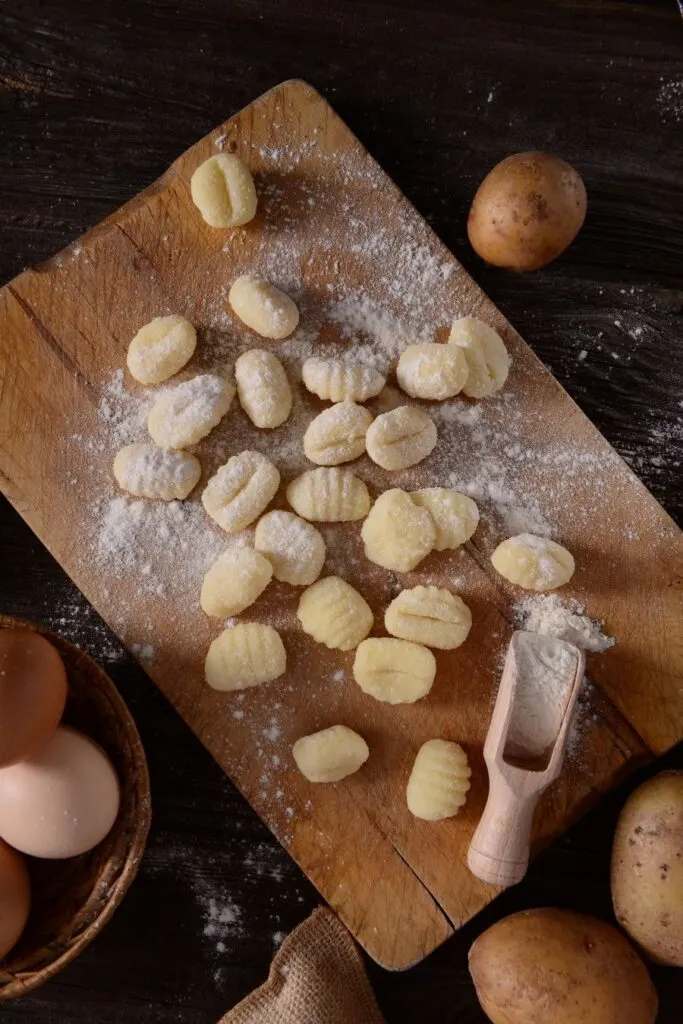 Gnocchi alla romana is another famous food in Rome you should definitely try during your stay. While gnocchi can be found all over Italy, Roman gnocchi is unique.
Rather than being prepared with potato and flour, Roman gnocchi is made using semolina, milk, eggs, and pecorino romano. It is baked rather than boiled and the gnocchi pieces are formed into small discs.
Basically what I'm saying is it's like the gnocchi you know and love, but everything about it is different. This delicious comfort food generally comes simply with grated pecorino romano on top, and can be enjoyed as a side or a main.
Supplì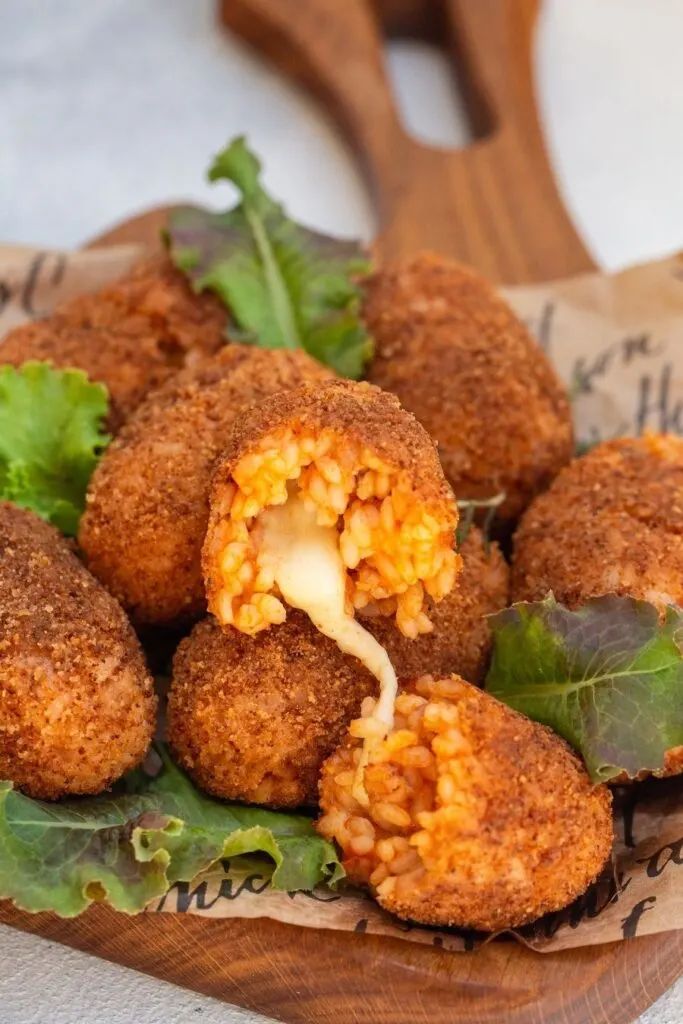 Supplì are delicious fried battered rice based balls that melt in your mouth when you bite into them. They are similar to popular Sicilian dish, arancini. The common fillings are rice with a tomato based sauce and mozzarella. However, you can also find variants with meat or mushrooms.
Before consumption supplì are often broken in half, causing the cheese to stretch between the two pieces which gives the appearance of an old telephone. Because of this, they are nicknamed Supplì al Telefono.
These are the best things to eat in Rome when you're after quick yet filling street food. Genuinely not to be missed!
Trapizzino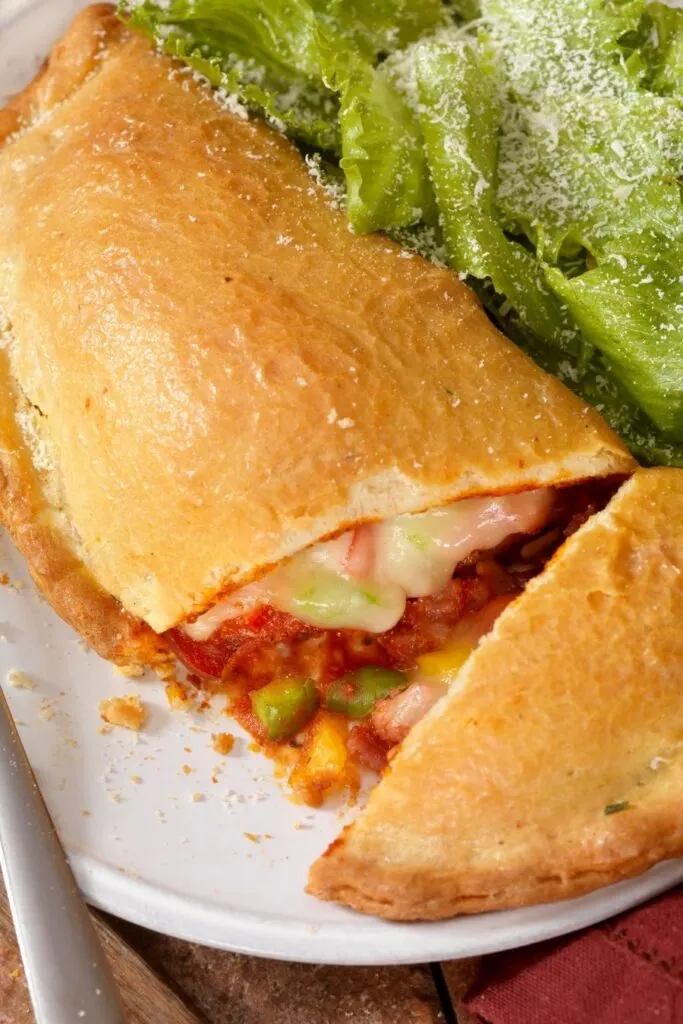 Not all these things to eat in Rome have been passed down for generations. In fact, this not-to-be-missed Roman street food was only invented in 2008!
It has, however, quickly made its way on the lists of foodies everywhere. Trapizzino is comprised of a pizza dough style triangular pocket, stuffed with traditional Roman sauces, such as beef ragu, meatballs in tomato sauce and eggplant parmigiana. So good!
Fritti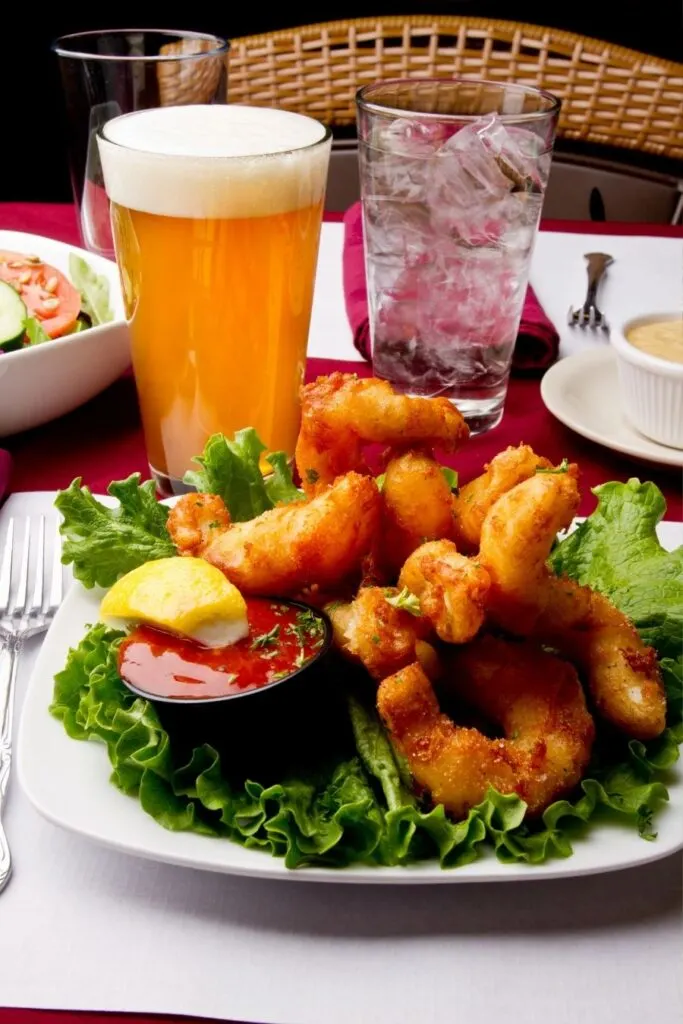 Fritti, literally meaning fried, refers to a range of battered and fried finger foods. There is a wide range to choose from including various meats and vegetables, zucchini flowers, and baccalà.
Fritti often come as a side to pizza, but you can also just get it as a walking around snack on its own. The concept is simple, but very tasty!
Artichokes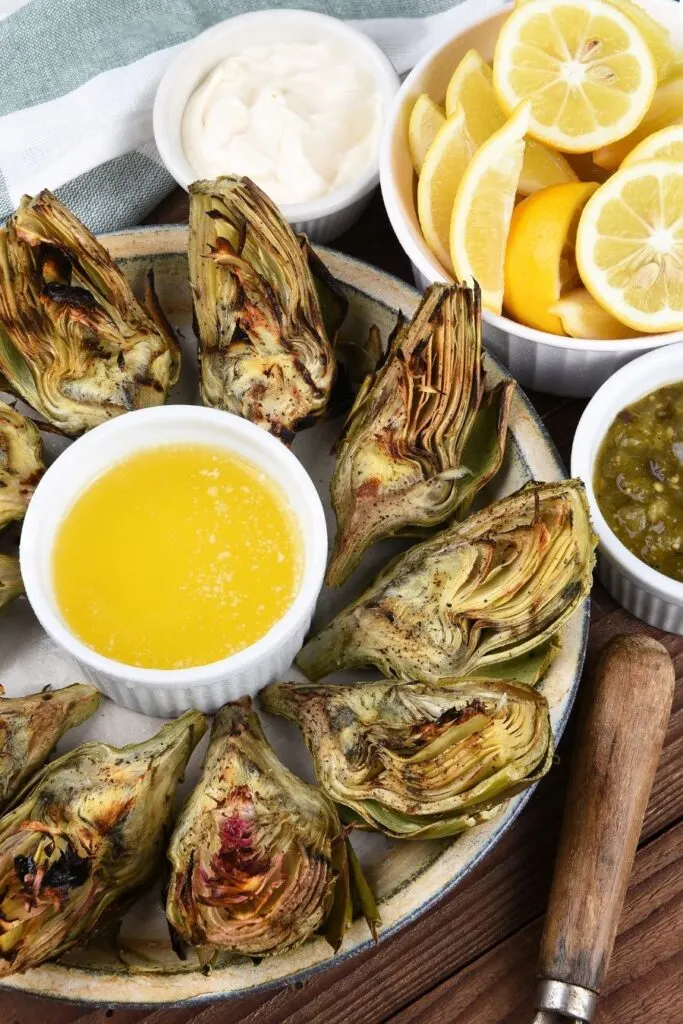 Artichokes are a staple of Roman cuisine in the Spring. If you're hungry to try some, you can't go past the traditional carciofi alla romana, literally Roman style artichokes. The artichokes are stuffed with herbs and braised, then drizzled with lemon juice. The result is a delicious side dish with a buttery texture.
This is what to eat in Rome in the spring when the artichokes are in season. Though, due to their popularity, artichokes can be found year round at the markets. Artichokes also come in the form of fritti, look for the name Carciofi alla giudia on the menu.
Amaretti and Brutti ma Buoni Cookies
Amaretti and Brutti ma Buoni are two types of crunchy biscuits you'll find yourself encountering when you order coffee. I'm not going to lie, these are one of my favourite Italian treats to have when I'm in the city.
Amaretti are small, dome shaped and have a sweet almond flavour. Whereas Brutti ma Buoni after often made with chunks of almonds or hazelnuts, and have an obscure shape.
Don't let their odd appearance put you off, their name translates to 'ugly but good', a very apt description!
Maritozzi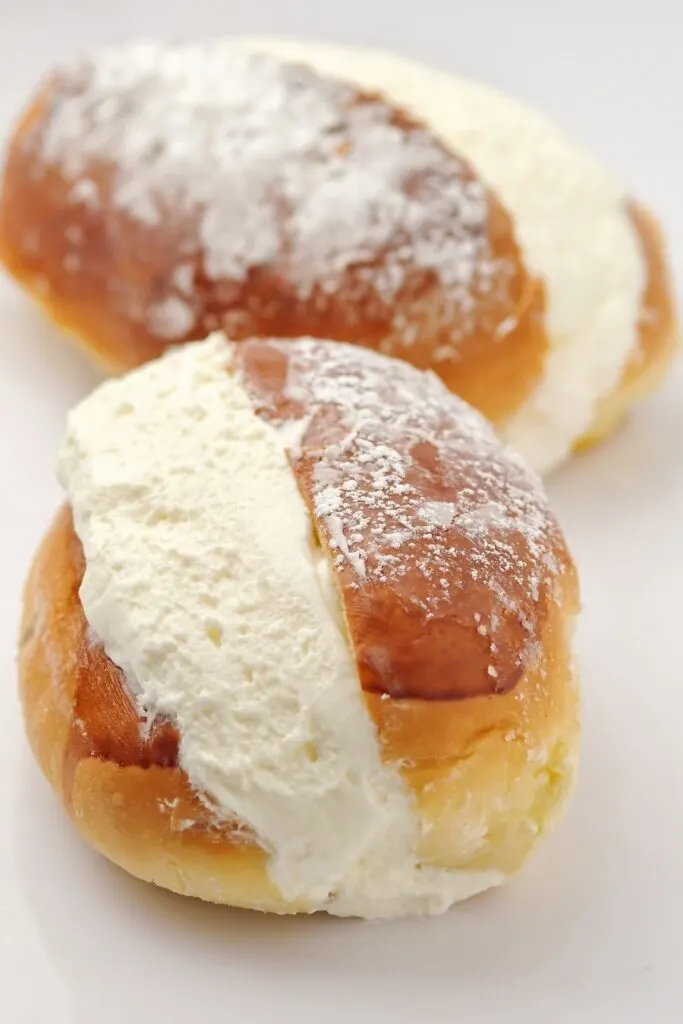 If you're wondering what to eat in Rome for breakfast, you can't get more traditional than a maritozzo with a cappuccino.
Maritozzi are sweet buns filled with sweet whipped cream, and are a wonderfully sweet way to start your day. For the most authentic experience, find a pasticceria (pastry shop) that makes their maritozzi in-house.
Saltimbocca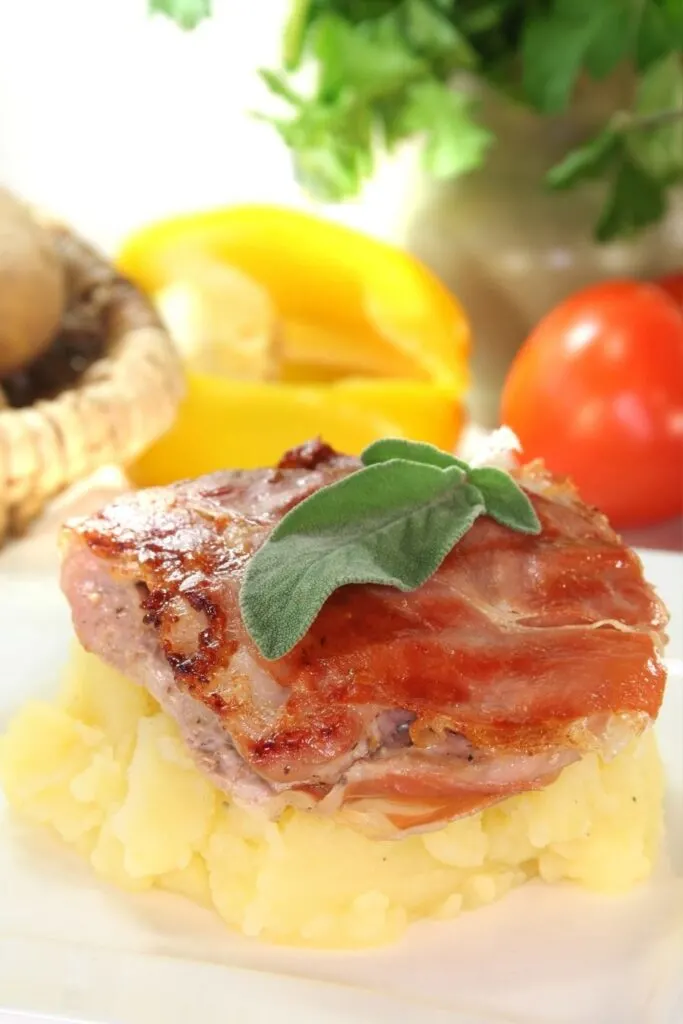 Saltimbocca is a juicy appetiser whose name literally translates to 'jumps in the mouth', probably due to how it tantalises your taste buds! This dish is prepared by wrapping slices of veal in prosciutto and fresh sage.
The Roman version of the dish, Saltimbocca alla Romana, is then cooked in a dry white wine and butter sauce. When you bite into these you'll experience a burst of flavours! I recommend trying this one while you enjoy a sit down meal.
Allesso di Bollito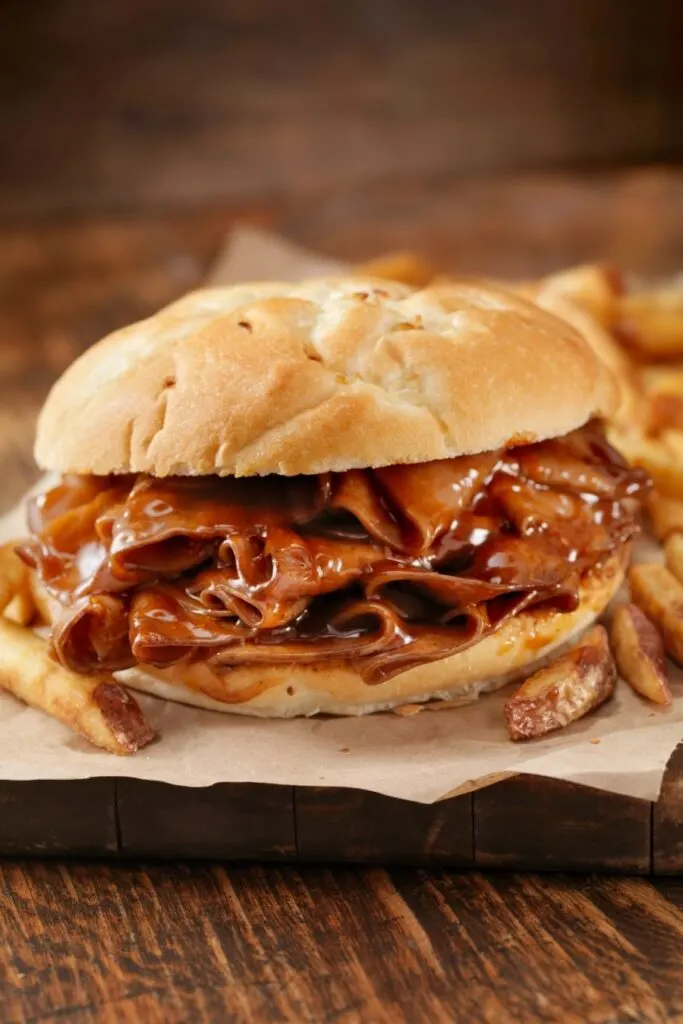 Allesso di Bollito is what to eat in Rome if you're looking for a traditional savoury lunch. Simply put, Allesso di Bollito is chunks of simmered beef served in the form of a burger style sandwich. Before preparation, the bread is first soaked in the meat juices, making your sandwich juicy and flavoursome.
This style of beef is a nod to how tough cuts of beef were traditionally prepared in Rome. In recent times simmering beef is no longer necessary due to the increased availability of better cuts, however some establishments continue with this method. It's very tasty and worth hunting down!
Porchetta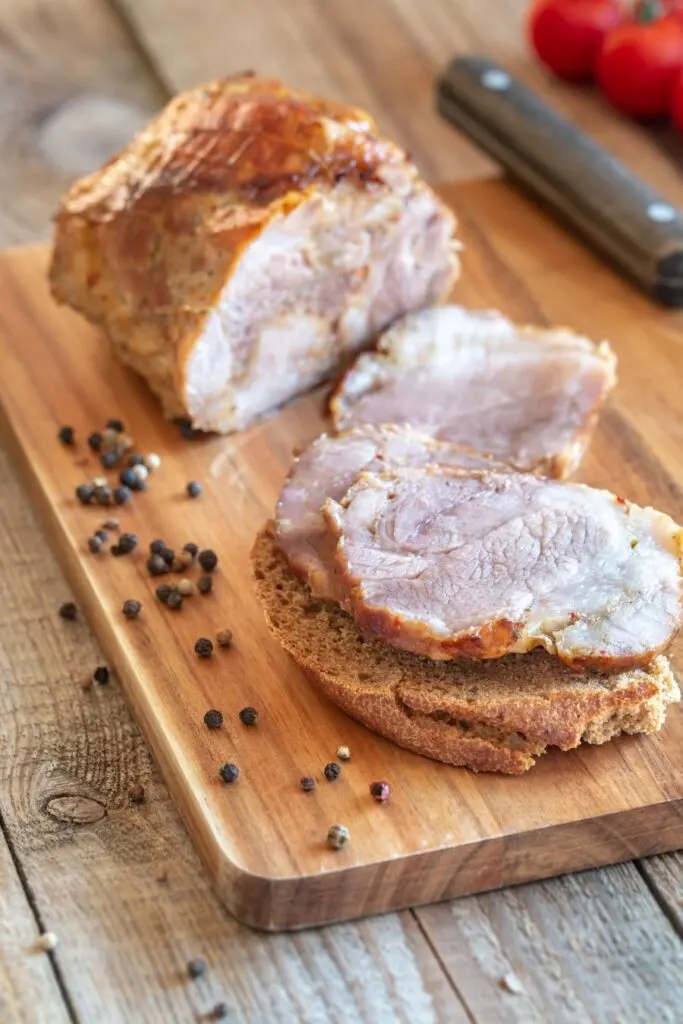 Take a piece of deboned pork, stuff it with garlic, fennel and other herbs, and slow roast it, and you'll have the mouthwatering delight that is porchetta. Generally enjoyed as a sandwich, you will be given will be a combination of the flavoursome roasted pork alongside some crunchy crackling.
You'll find porchetta on offer in most delis. For the full experience, I recommend trying it in combination with Roman flatbread, and a glass of the local castelli wine.
---
Now that I've got you hungry, which one of these Rome dishes would you eat first? Let me know in the comments below!
Like this blog post? Then Pin it for the future!