Vibrant carnivals, bustling beer festivals, cherry blossom walks & cable car adventures; here are the best things to do in San Francisco in spring!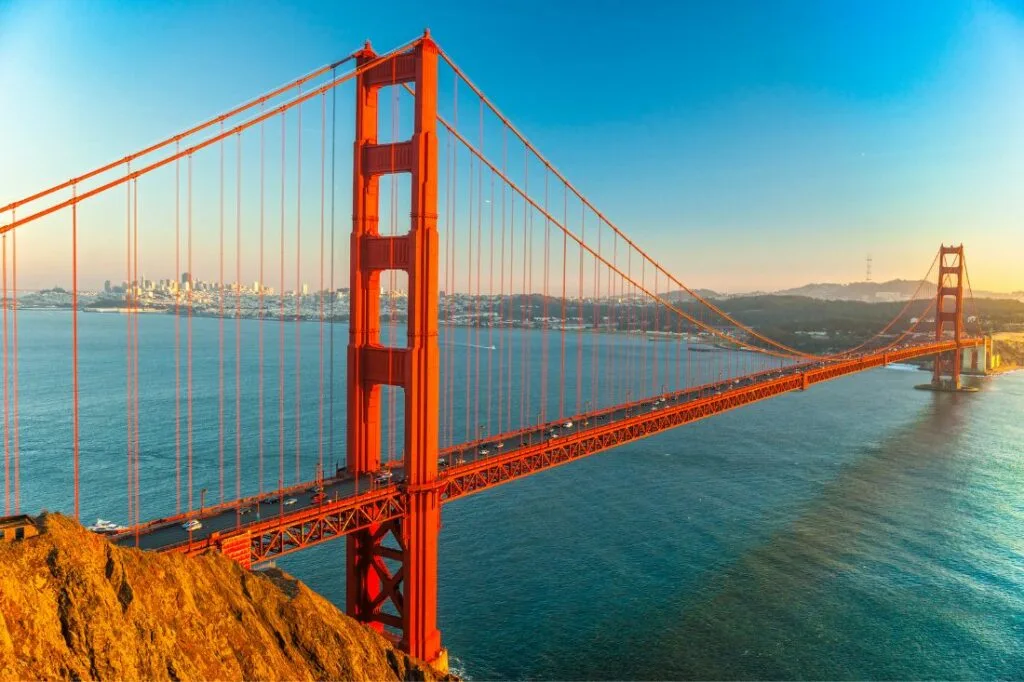 For me, San Francisco is one of the most beautiful cities in all of the States. Stunning views over the bay, the epic Golden Gate Bridge, a vibrant art scene and a foodie heaven; San Francisco has it all and so much more.
While it can definitely be said that anytime is a good time to visit San Francisco, visiting in the spring is my favourite. Firstly, San Francisco in spring is so pretty!
The days are getting longer, the weather is drier and everywhere you look the trees and flowers are blossoming. This is the perfect time to wander through the Golden Gate Park Botanical Gardens (which is a must on any trip here by the way).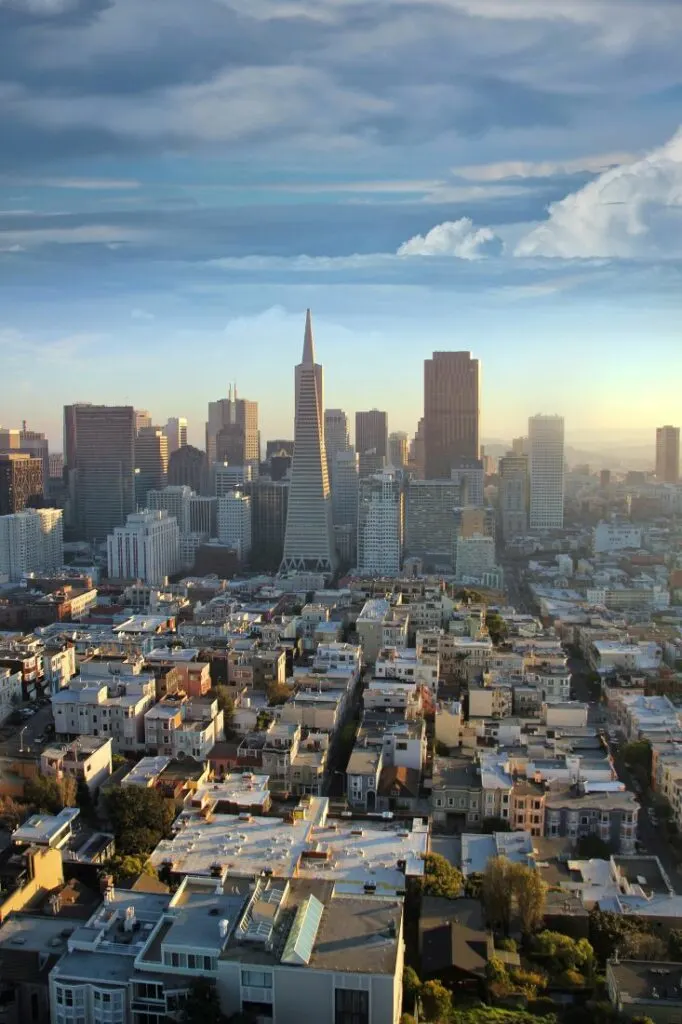 Spring is the time of year that the city really comes alive. All over the city you'll find vibrant San Francisco spring events such as Carnaval, the San Francisco International Film Festival, and the Cherry Blossom Festival. It is also a great time to spot San Francisco's resident sea lions!
So if you're headed to San Francisco this spring, here's a list of my favourite activities to keep you entertained. I really hope you enjoy them as much as I do!
Planning a long USA trip? How about spending summer in Lake Tahoe, or heading south to San Diego? You can check out my other USA blogs here too!
San Francisco spring weather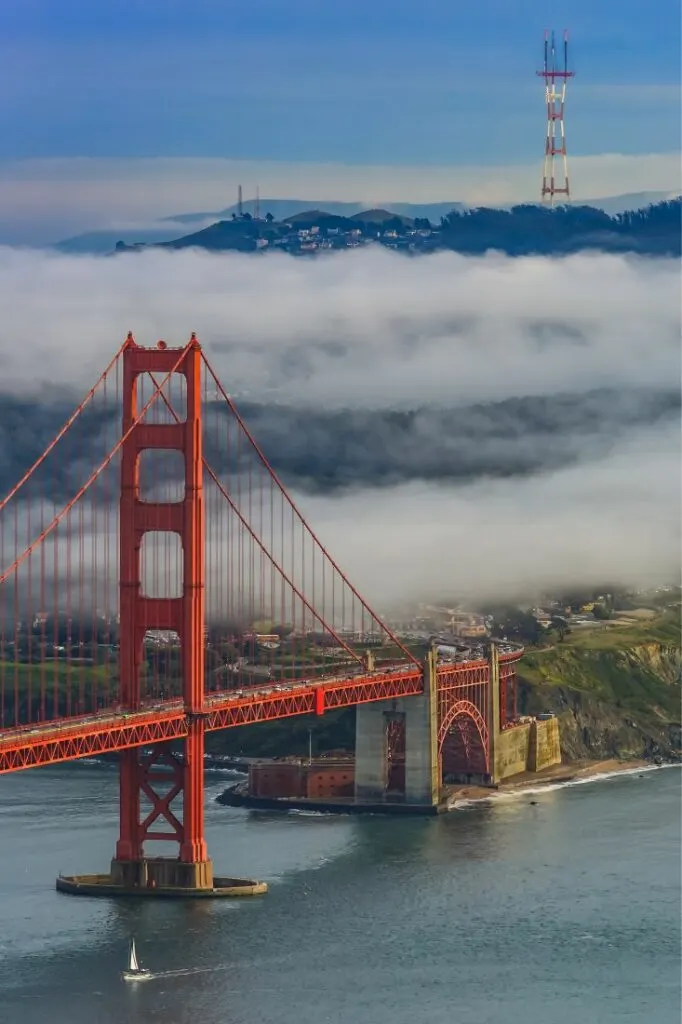 Coming out of winter and into summer, the weather across the months of spring can be quite varied. However, you can expect average highs of 16.5-17.8°C (62-64°F) and average lows of 9.5-11°C (50-51.5°F), with the latter months experiencing more warm, dry weather.
Rainy season continues until late April, leading to the dry season that starts in May. My advice, pack options for all weather conditions! May really is one of the best times to visit the city though and there are far fewer tourists then too.
---
Best things to do in San Francisco in spring
Take in the blooms at Golden Gate Park Botanical Gardens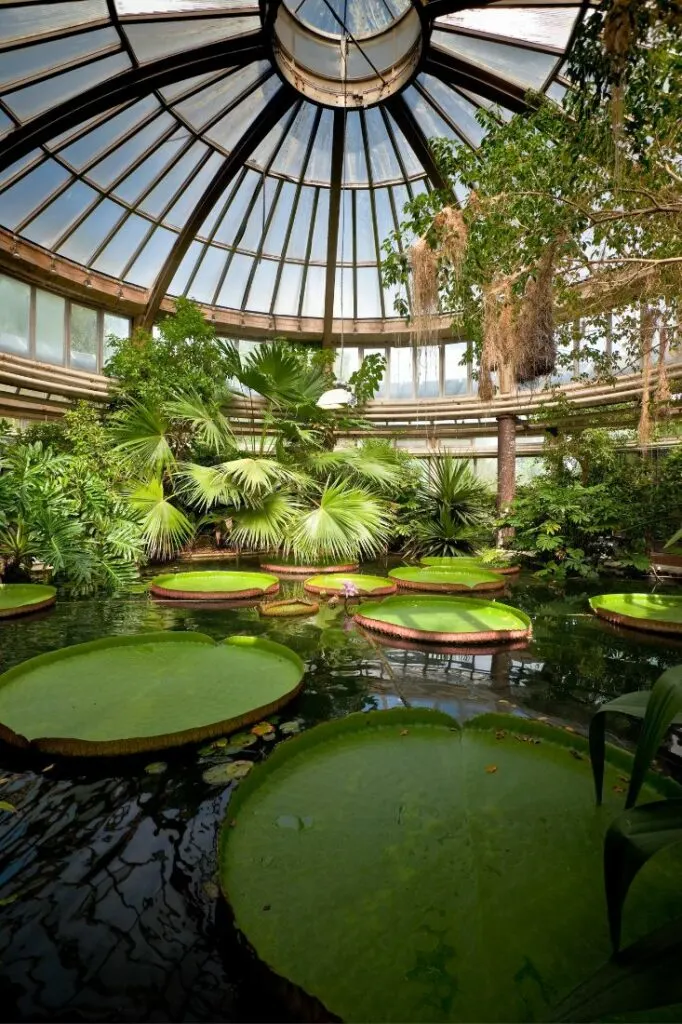 Spring is 100% the best time to wander through Golden Gate Park to appreciate trees and flowers in bloom. After the long winter months everything bursts to life in a fabulous display of colour.
Come in March to see the glorious magnolia blooms. This is when you'll catch the plum trees blossoming too. Whereas April and May are your best times to see the tulips and cherry blossoms. Not every knows there are cherry blossoms in San Francisco – just another reason to visit in spring.
Drink tea in the Japanese Tea Garden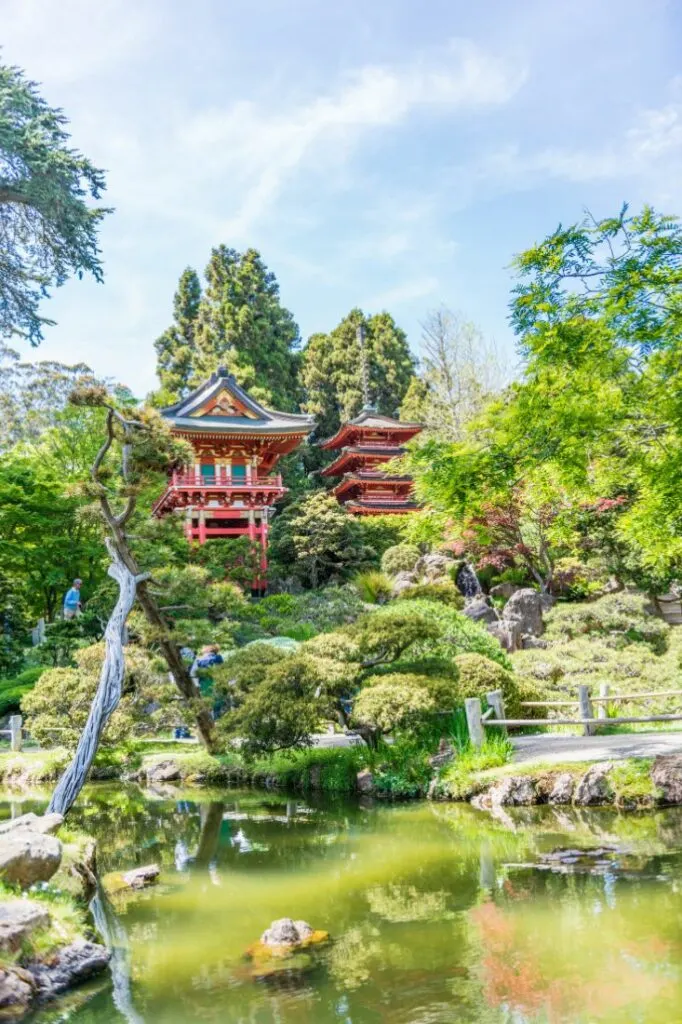 Also located in Golden Gate Park is the wonderful Japanese Tea Garden. Featuring a five story pagoda, a pond, ornate bridges and a tea house, this is a wonderful spot to escape the hustle and bustle. Over the spring months, when the cherry blossoms come into bloom, the surrounding area is covered in soft pink confetti.
After strolling the gardens, wash your hands in the boat shaped basin, as per custom, and make your way into the tea house. Here you can enjoy a rejuvenating cup of Japenese sencha tea, and soak in sights of the gardens.
Go sea lion spotting at Pier 39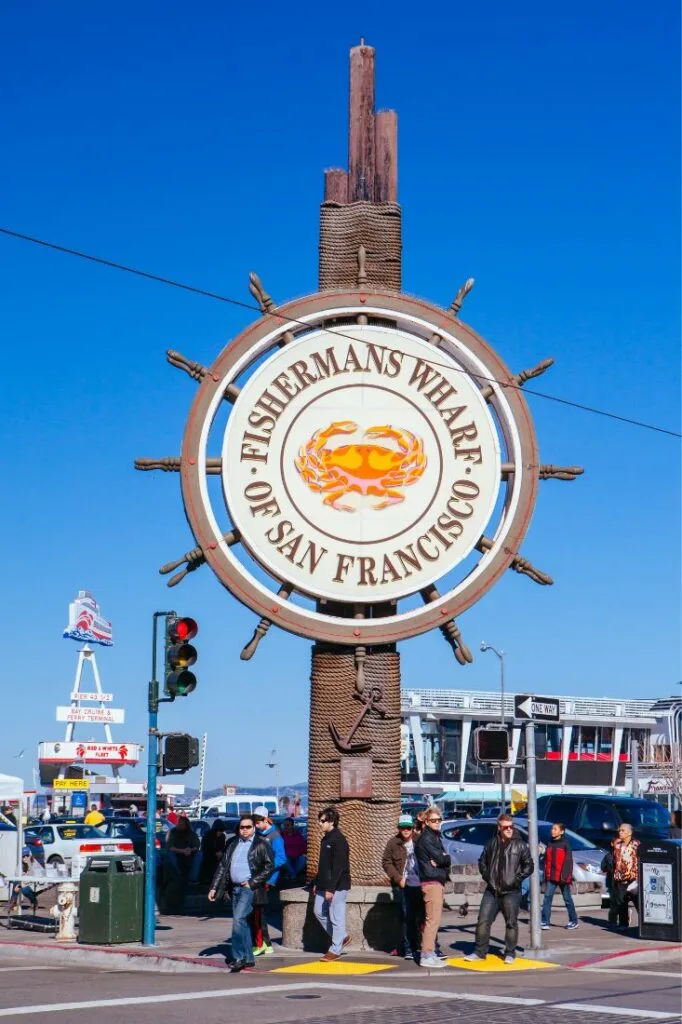 If you're visiting San Francisco in spring, make your way to Pier 39 at Fisherman's Wharf. Here some cheeky residents have taken over usage rights. By that I mean, a wild sea lion herd! This is such a popular place for tourists to visit, and it can get very busy over the weekends.
At this time of year you'll see literally hundreds of sea lions laying out on the wharf, lazing in the sun.
While a few sea lions can be spotted here year round, spring is one of the best seasons to catch them. Following this the bulk of the herd head south to breed.
Fort Mason Center
From ethereal works of art to informative lectures, there is always something incredible happening at the Fort Mason Center. Located in an old naval base, looking out towards the Golden Gate Bridge, the spot alone is worth a visit.
Spring is the best time to visit here because from April onwards Friday nights at Fort Mason are a celebration of food trucks! There is a whole range of cuisines to choose from. Mexican-Filipino tacos? You got it. Lobster bisque with rolls? But of course. Delicious desserts? So many. You'll be forgiven for ordering more than one!
Attend a beer festival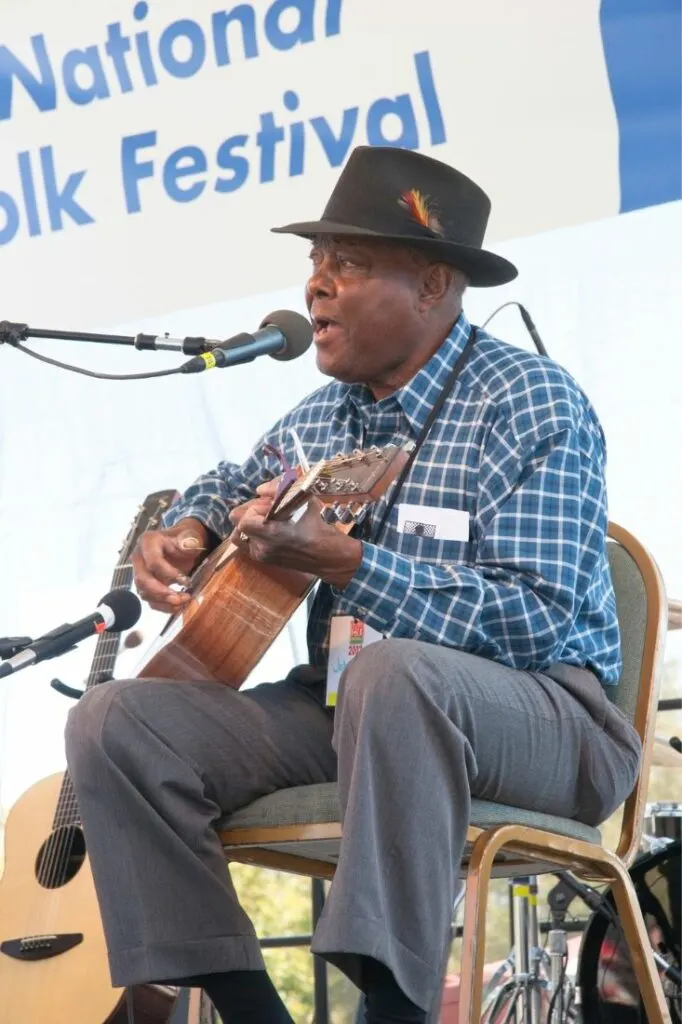 Looking through the San Francisco events calendar, it is plain to see this is a city of ale appreciators. If you're visiting in spring, there are some incredible beer festivals to choose from. Whether craft, international, or local, these festivals are sure to provide you with some tasty brews.
For a beer fest with a twist, check out Blues, Brews and BBQ, planned for early May, 2023. Here you can spend a memorable day digging into delicious BBQ, washing it down with craft beer, and listening to some incredible blues artists. Cheers!
Take a beach day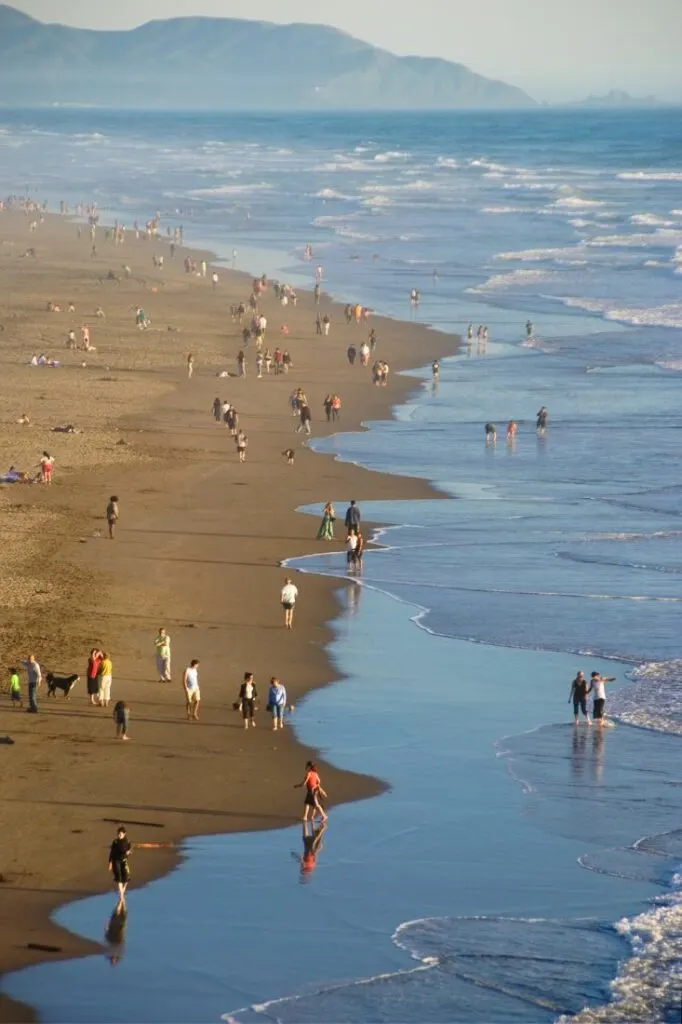 San Francisco is one of those lucky cities that has a beach right in its own back garden. Stretching out over 5km on the city's west coast is Ocean Beach.
In early spring the winds at this beach start to pick up, making perfect conditions for kitesurfing and windsurfing. Spend an afternoon watching the locals at play. Or, if you're feeling brave, hire some equipment and give it a go yourself!
Alcatraz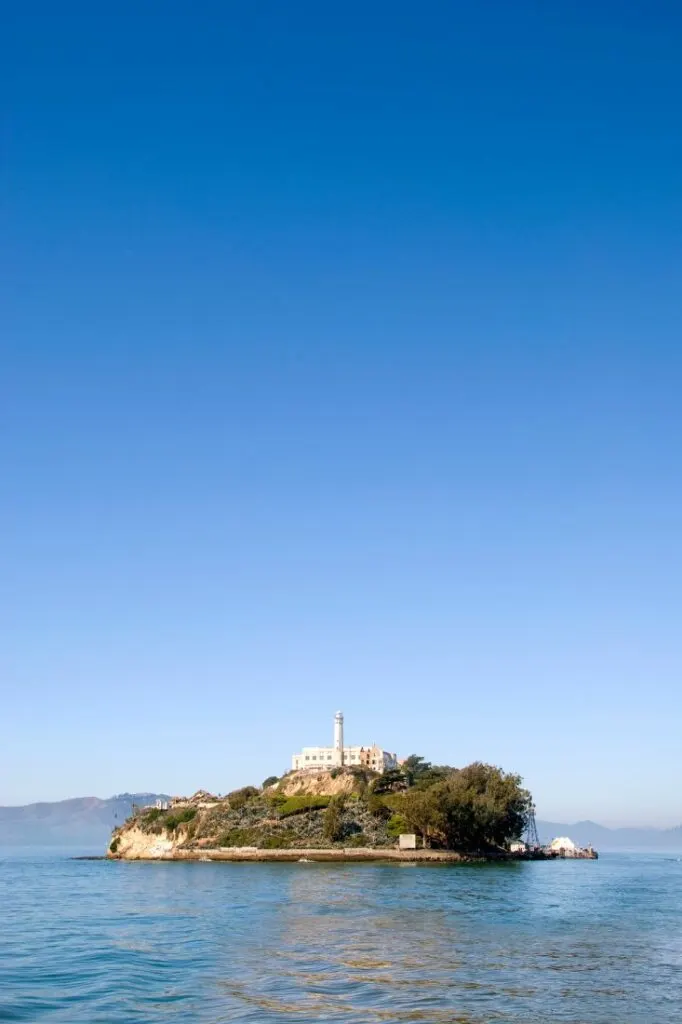 No matter when you come to San Francisco, if it's your first visit you have to make time for Alcatraz. Sitting in the bay, this iconic prison island has been the muse for many a tale.
The island has a fascinating history. Alongside the famous maximum security prison, this island was also home to a fort and military prison.
This is such a fascinating place to visit! I highly recommend utilising the audio guide, where you hear stories from former inmates and officers. For a truly spooky experience, take the night tour – it really is the experience of a lifetime!
Sunday brunch at Foreign Cinema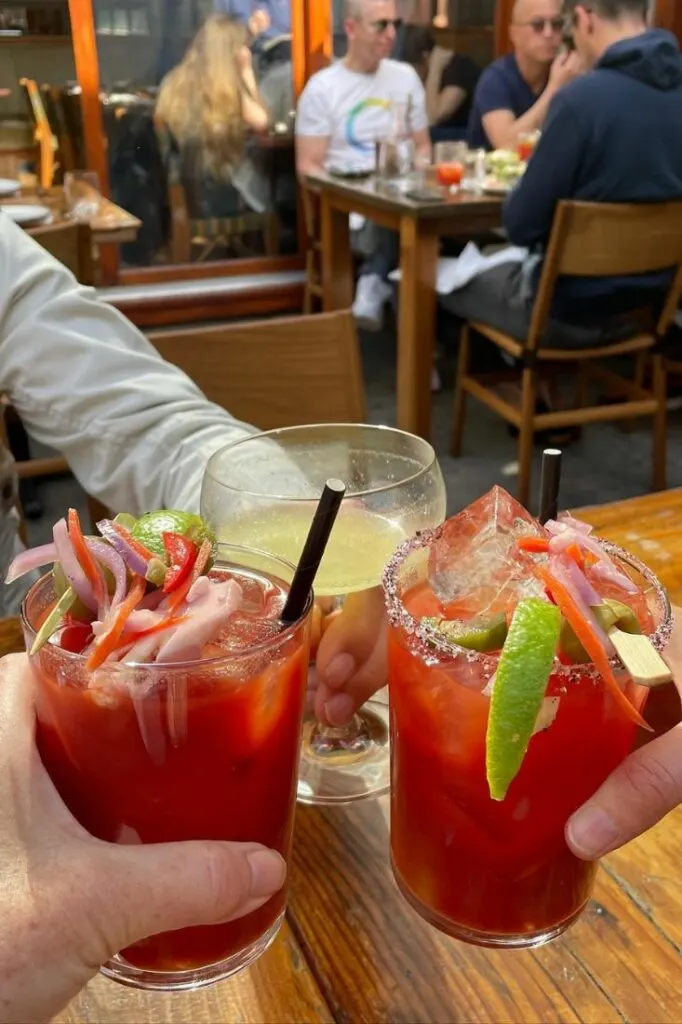 If you're in the mood for a decadent weekend brunch, make your way over to Foreign Cinema. Set in the unquestionably cool surrounds of an urban outdoor cinema, this incredible brunch spot should be high on your dining list.
The mouthwatering menu serves up incredible dishes. Perfectly balanced and created with love, you'll want to savour every bite. Even the toasted sandwiches come with a gourmet twist.
Bunching here is very popular; reserve a table in advance.
Feel the beat at San Francisco Carnaval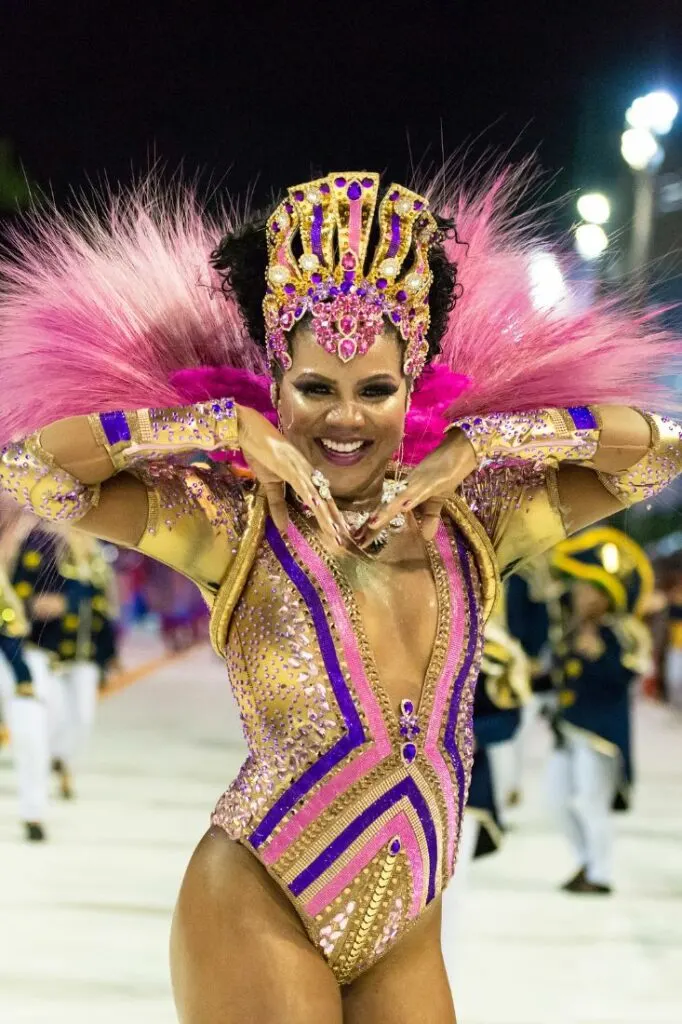 By far the most vibrant of San Francisco spring events is the annual carnival, which takes place in late May. This festival is sure to get you moving to the beat.
Over two days the Mission District streets come alive with the sounds of salsa, merengue, funk, afro-beats and everything in between. Watch the annual parade, then catch one of the many side acts.
In 2023 San Francisco Carnaval will be celebrating its 45th year. Come and join the party!
Catch a movie at the San Francisco International Film Festival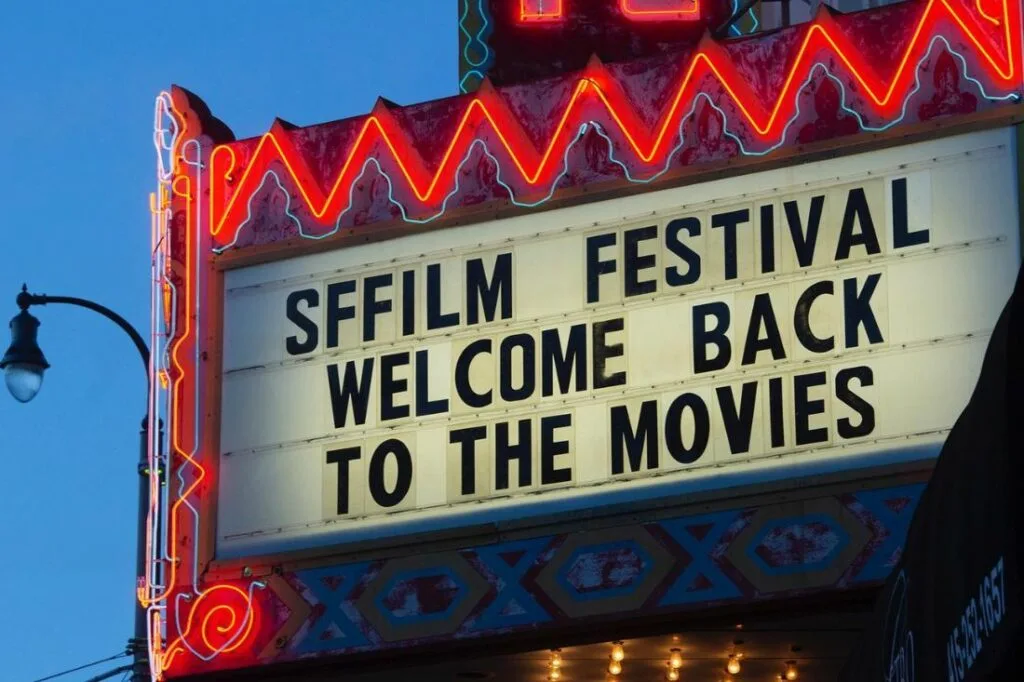 Another highlight on the San Francisco spring events calendar is the annual film festival. Each April the San Francisco International Film Festival brings cinephiles together to celebrate the joy of film.
Running since 1957, this is the longest running film fest in the USA. While this year's programme is still under construction, the planning for the 66th event is well underway. Previous year's events have run for around 11 days and featured short films, red carpet evenings and live entertainment.
Ride the cable car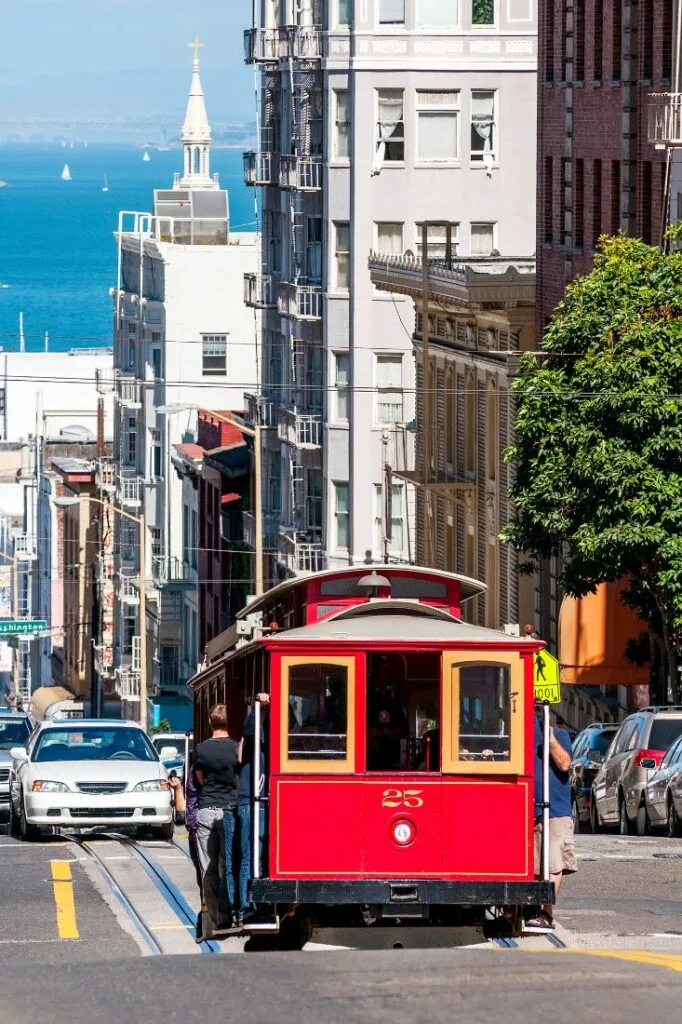 Did you know San Francisco still has an operational cable car network? This is a fantastic way to get to many of the city's popular attractions in style. On the clear spring days you'll be treated to incredible views of the city and the bay.
If you ride the cable car to tourist hotspot Fisherman's Wharf, on the way you'll be treated to an unobstructed view of Alcatraz. Or go to China Town to take a walking tour. The network also includes stops at popular destinations Union Square and Pacific Heights.
Cherry Blossom Festival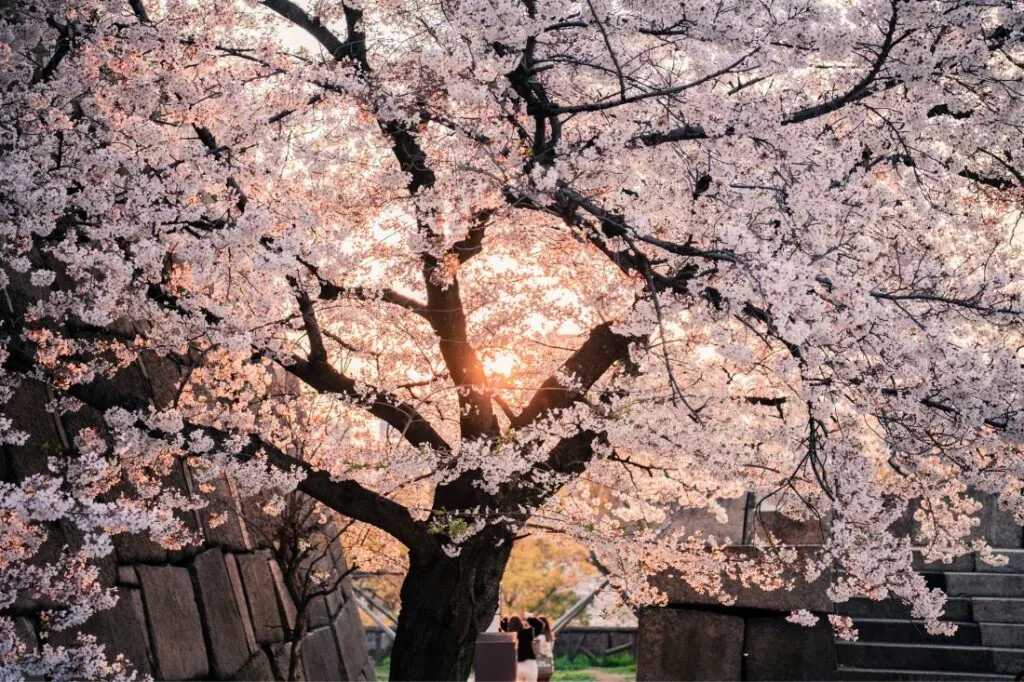 The Northern California Cherry Blossom Festival is coming back in 2023 for its 56th year! If you're lucky enough to be in San Francisco over April 8-9 and 15-16, 2023, be sure to head to Japantown and take part.
Celebrating all things Japanese, there are many activities that take place over the two weekends. Shop for unique arts and crafts and browse the traditional exhibits. Or simply gorge yourself on the amazing food and enjoy the live entertainment. There is even a children's village area, so it's a great activity if you're travelling with kids.
Go waterbiking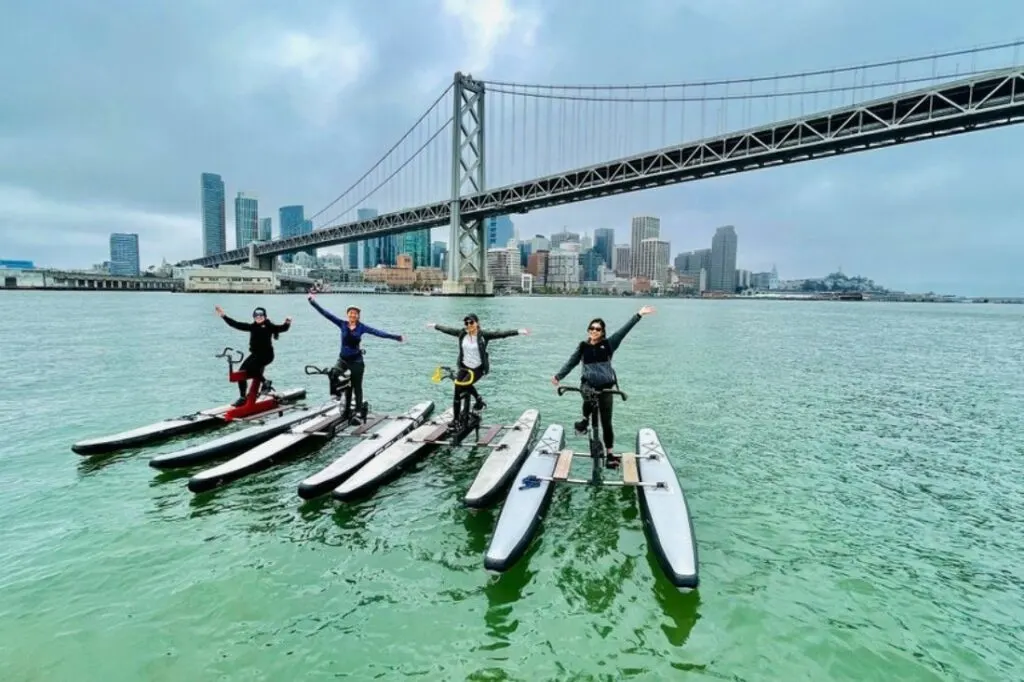 What do you get if you cross an exercise bike with a catamaran? A whole lot of fun! While unusual, waterbiking might just be your new favourite sport you've never heard of.
So, if you're in San Francisco in spring, grab your mates and get out on the bay on a waterbiking experience. Not only do you get to try a novel sport, you'll also be treated to amazing views of the bay. You might even learn some new San Francisco facts on trip!
---
Where to stay in San Francisco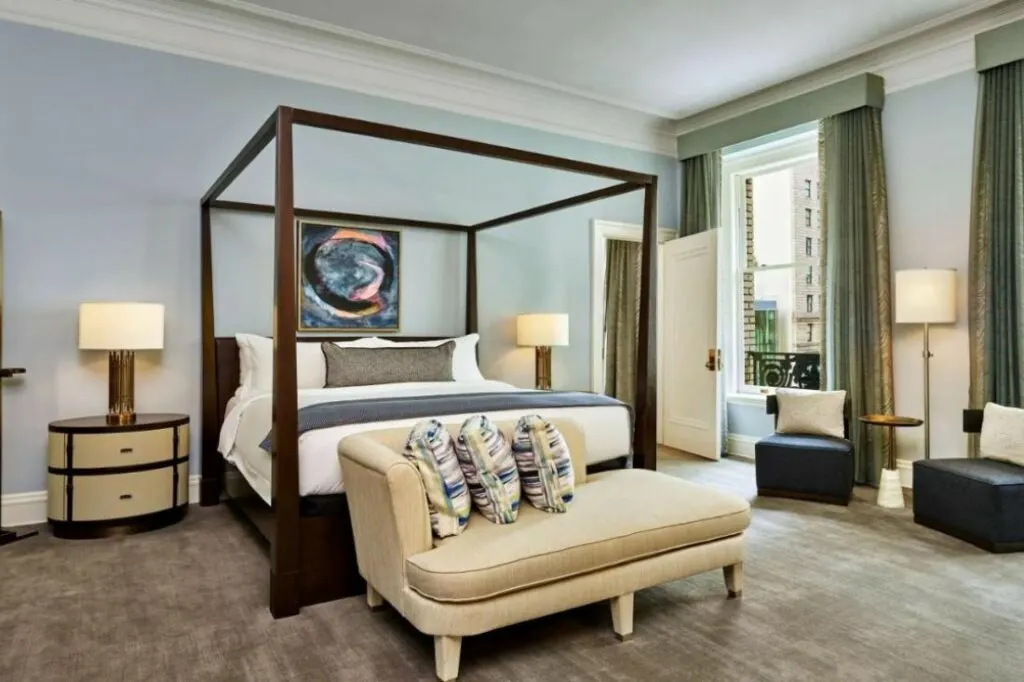 High domed glass ceilings, ginormous crystal chandeliers, and artisan cuisine; the Palace Hotel, located in the Financial District, is a classically elegant place to stay. Matching the theme of the hotel, the rooms are large and stylish. Each night you'll rest well in the comfortable beds with luxury linen.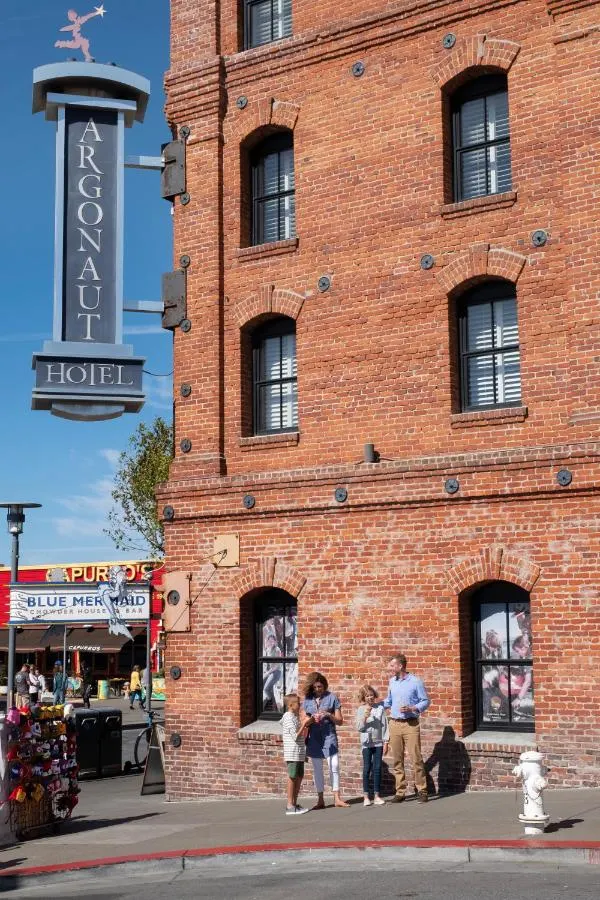 Stay right on the waterfront at Fisherman's Wharf in the Argonaut Hotel. This nautically themed hotel features exposed brickwork, stylish furniture and an excellent bar complete with themed cocktails. Spend your down time sipping coffee and watching the boats go by, or enjoying one of the in-room spa services!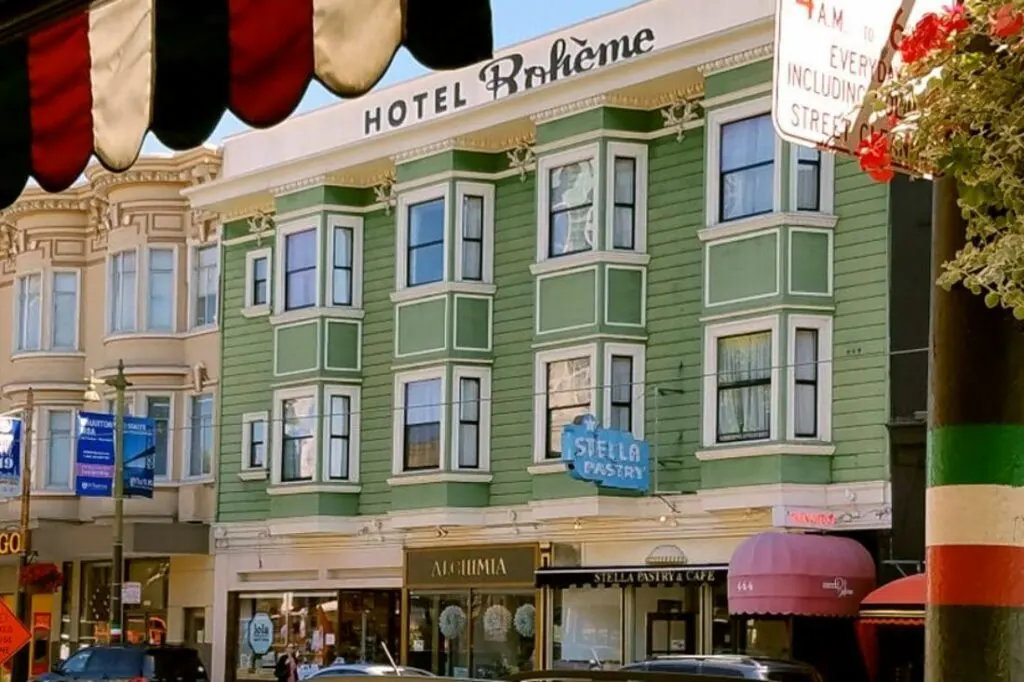 Stay in San Francisco's historic North Beach area at Hotel Boheme. The cute rooms and friendly staff, all come with a touch of 1950's flair. Located in a happening part of town, there is no shortage of nearby restaurants and bars to pick from within easy walking distance.
---
Did I miss your favourite San Francisco spring outings? Let me know them in the comments below! I really hope you have an amazing time in this city though!
Like this blog post? Then Pin it for the future!