From watching lucha libre & eating fish tacos, to hiking surreal landscapes & soaking in hot springs, these are the best day trips from San Diego!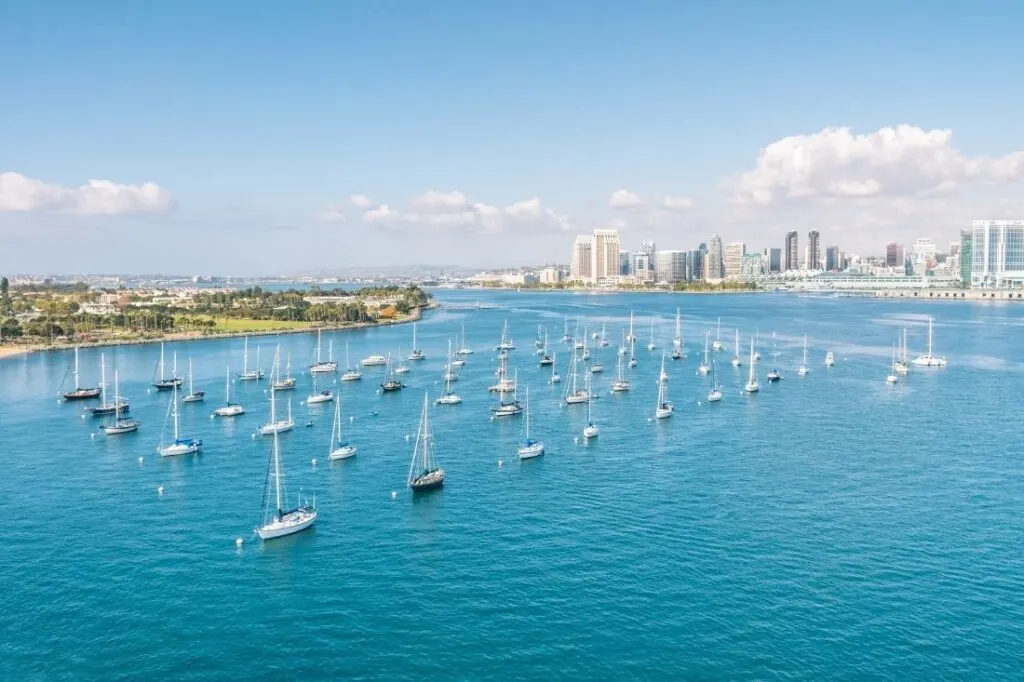 Sitting on the Pacific Coast of southern California, San Diego is a fantastic city to visit. This sunny city benefits from an amazing climate, beautiful beaches, and a very laid back lifestyle. And that's not to mention the mouth-watering food!
As incredible as this sunny city is, if you're basing yourself here for a longer time you may want to broaden your horizons. Let me tell you, when it comes to day trips from San Diego you really won't be disappointed.
From spending a day hiking the surreal landscapes of Joshua Tree National Park to having an alien experience at Coyote's Flying Saucer Retrievals and Repairs, there's a lot to pack in.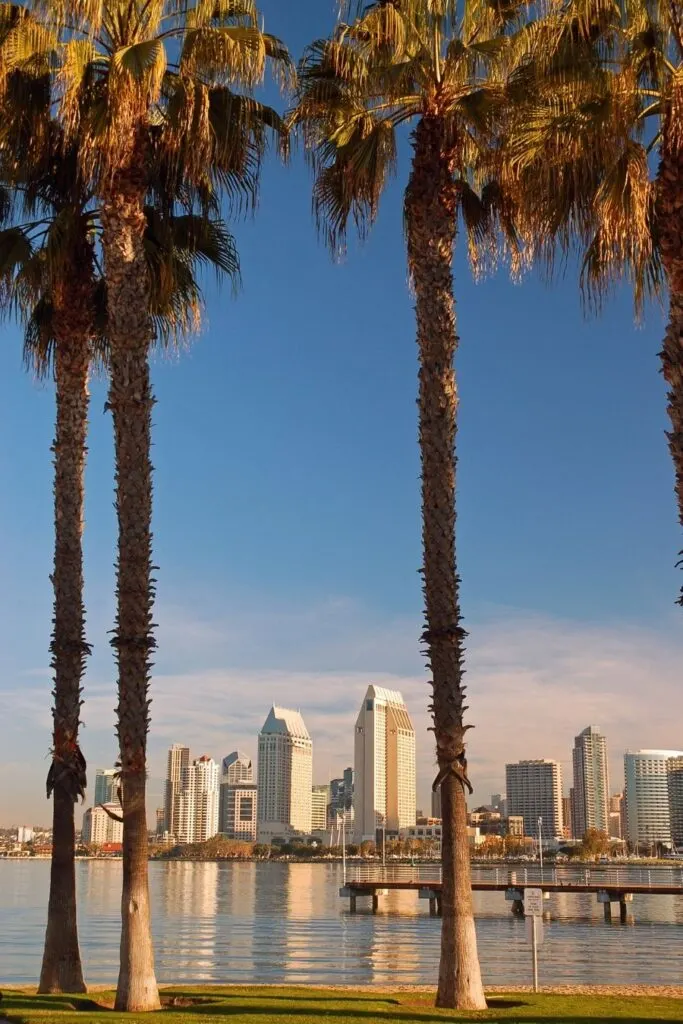 With it's close proximity to the border, there are also lot of great day trip options in Mexico. Go wine tasting in Mexico's most prominent wine region, lose yourself in the vibrant streets of Tijuana, or simply lay on the beach and sample the incredible street food.
All these activities are within three hours drive of San Diego, making them easy day trips, some are even as close as 20 minutes in the car. You'll also find some great options for San Diego tours too if you don't have your own transport.
Hopefully you can use this post when putting your San Diego itinerary together. I promise you you're in for such an amazing time!
Also, if you're planning a west coast road trip, check out my post on Day Trips From Portland.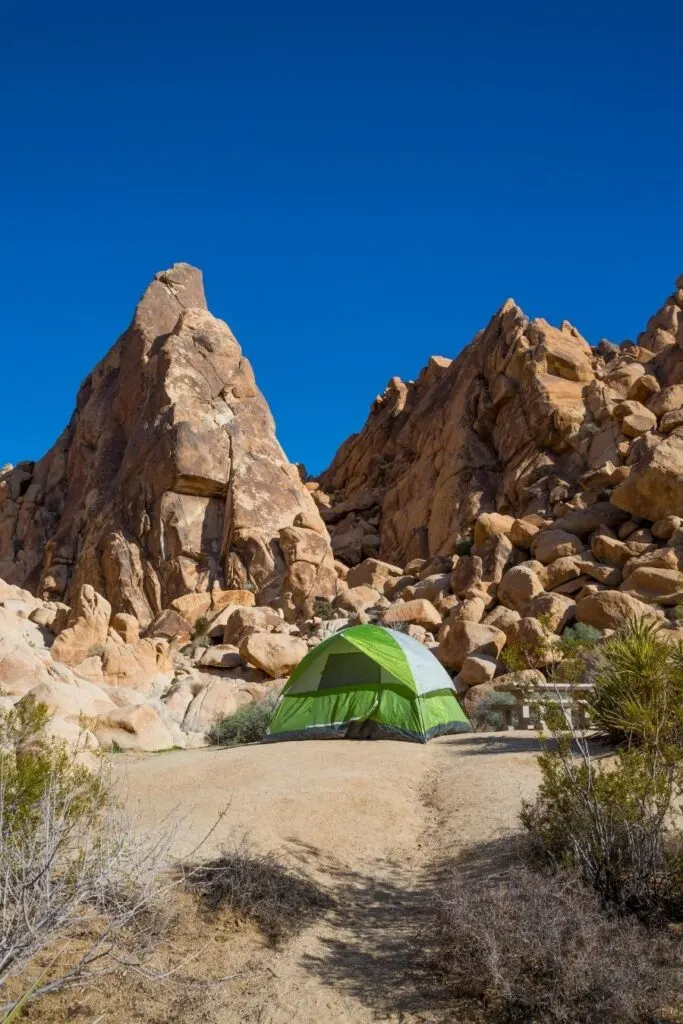 ---
Best day trips from San Diego
Carlsbad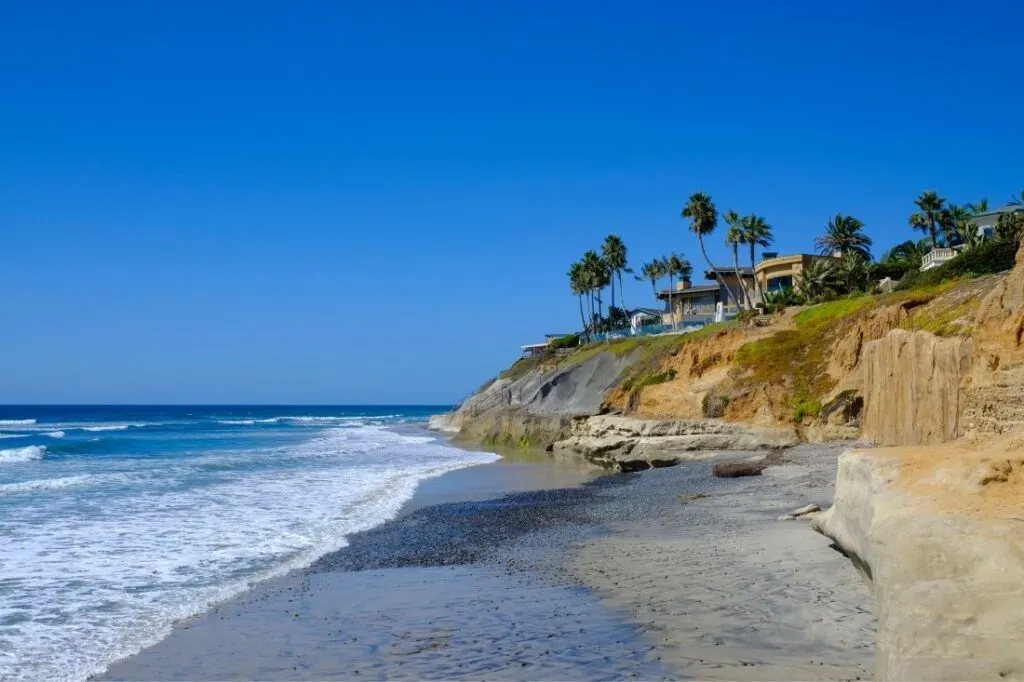 11 gorgeous kilometres of coastline await you at the seaside city of Carlsbad. Just a 30 minute drive from San Diego, this is an ideal option if you're looking to kick back and enjoy some sunshine.
There are several gloriously sandy beaches to choose from. Carlsbad State Beach has lifeguards on duty and is popular with families, scuba divers, and windsurfers, whereas unsupervised Terramar is a hot-spot for surfers.
While you're here, don't forget to look around the historic Olde Carlsbad and check out one of the local craft breweries. For a whole lot of fun, you can even take a Scavenger Beer and Adventures Tour.
Another fantastic option is going on a food tour of Carlsbad Village and trying all the different dishes that make this an amazing place to visit.
Ensenada, Mexico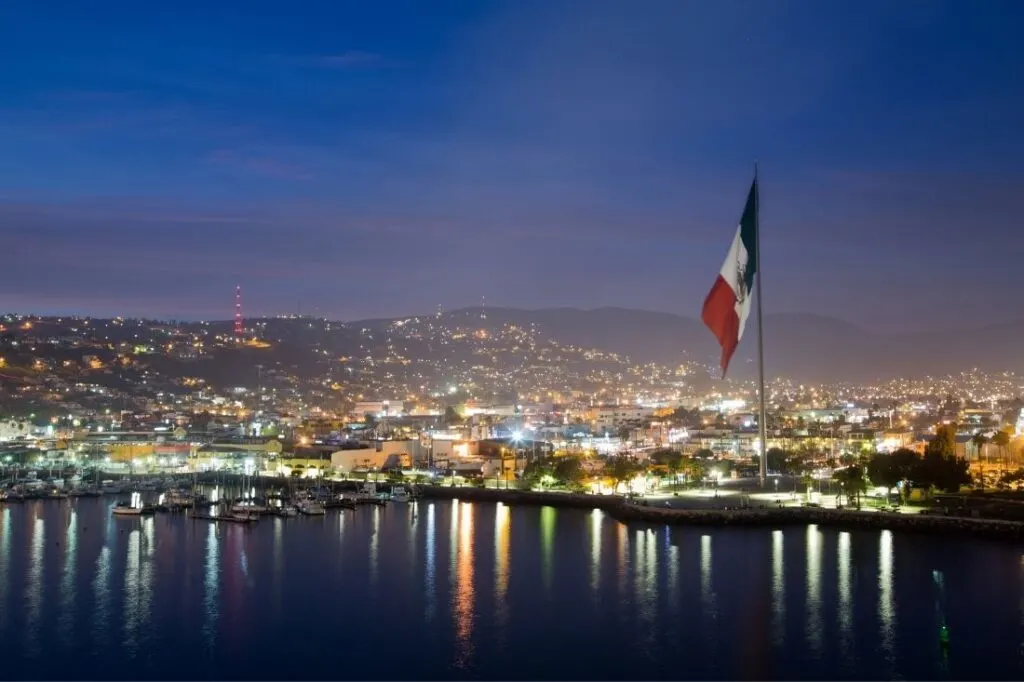 Approximately 130km to the south, you'll find yourself in the gorgeous coastal city of Ensenada, Mexico. This picturesque coastal city, dubbed the Cinderella of the Pacific, is a popular cruise ship destination, and the port is always a hive of activity.
Take a hike along the rugged coastline, or cool off in the crystal clear waters. Then grab one of the city's famous fish tacos while enjoying an ocean-side brew. What more could you want!
The surrounding hills of Ensenada are a flavourful wine growing region, and Baja California as a whole produces 90% of Mexico's wine, so make sure to plan a few vineyard stops into your day. If you've got time, then I'd really recommend visiting some of the local vineyards!
Joshua Tree National Park, California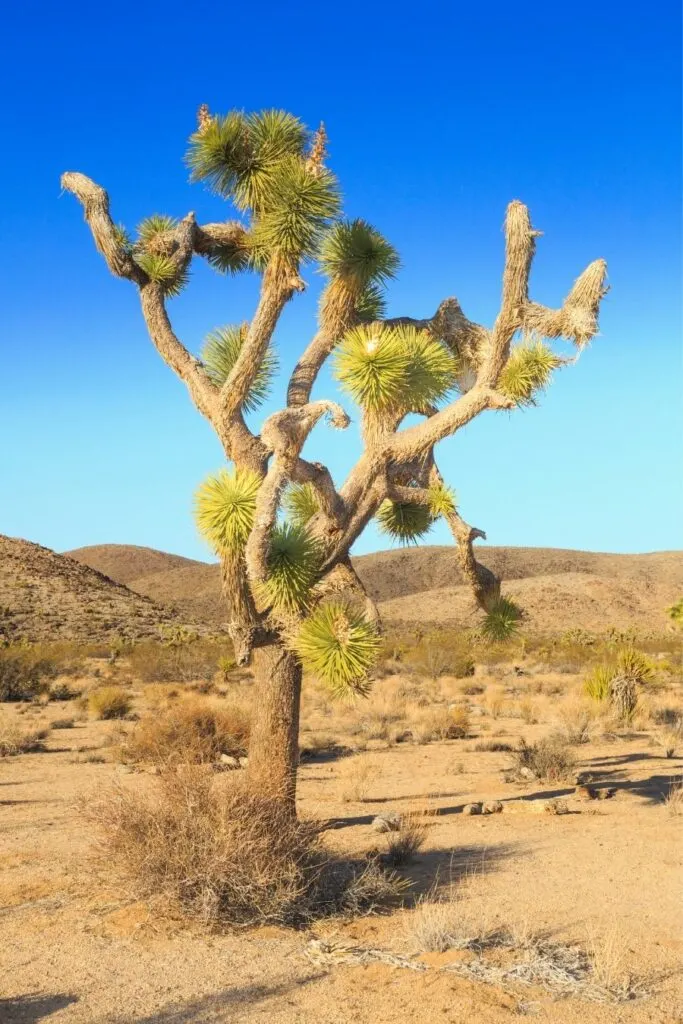 Immerse yourself in surreal, yet spectacular, surroundings in Joshua Tree National Park. Approximately a 3 hour drive north east of San Diego, Joshua Tree is on the further side for a day trip, but so incredibly worth it!
This desert reserve takes its name from the unusual Joshua trees that call this area home. The twisted and spiky trees, combined with the dry and dusty landscape make for a truly alien-feeling landscape.
Popular ways to enjoy your time at Joshua tree include hiking, rock climbing, and photography. There are no shops in the park, be sure to bring enough water and snacks!
Most people who visit Joshua Tree National Park drive. If you're looking at learning a little more about the park, then this audioguide is very handy to have.
I would say hiking in Joshua Tree National Park is one of the top outdoor activities in Southern California. It really is a must on any trip to this part of the States!
La Jolla, California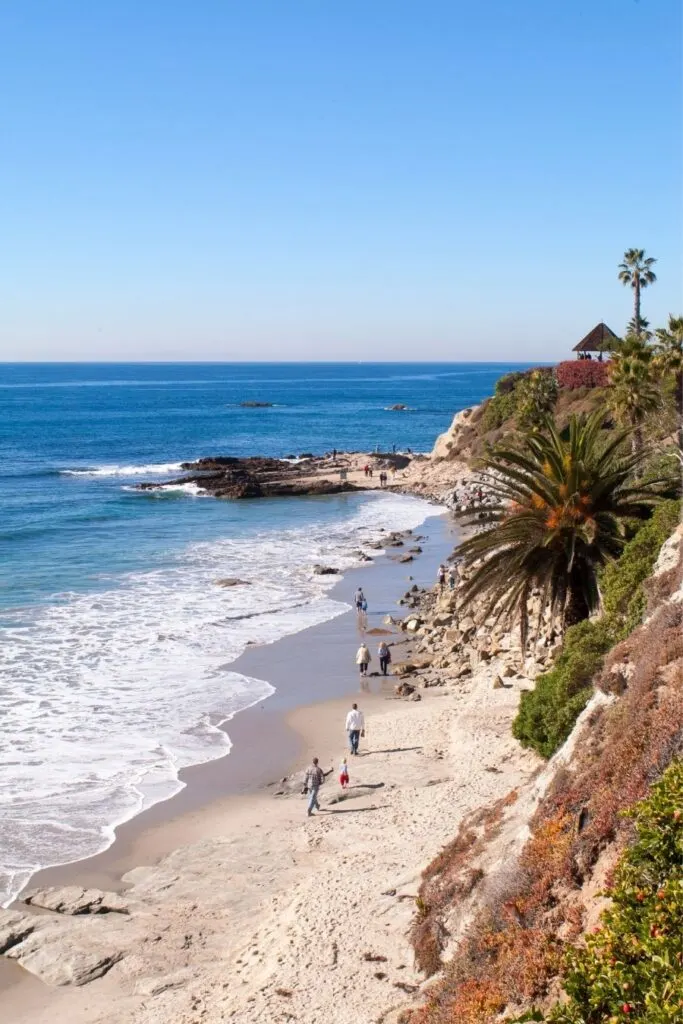 La Jolla is a great option for San Diego day trips within an hour's drive. In fact, on a good day you can reach La Jolla in just 20 minutes! Just to the the north of San Diego, this coastal village has a lot on offer.
Spend your day taking a surf lesson, kayaking in the crystal clear waters, and spotting anemones in the tide pools. Hang out with the seals at The Children's Pool beach, or if you're game, take a swim with the leopard sharks! Essentially surrounded by coastline on 3 sides, La Jolla also offers up some spectacular coastal hiking trails.
One of the best tours in San Diego is going on a sea kayaking tour to explore the sea caves. You might even get to paddle with dolphins on this tour!
Tijuana, Mexico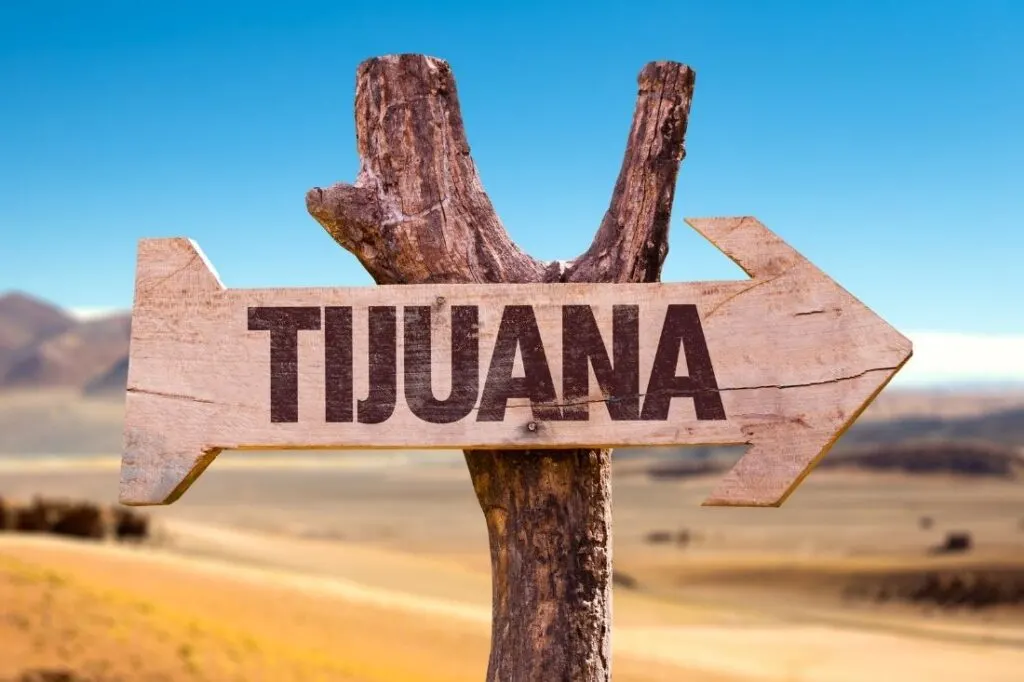 Just to the south, over the border into Mexico, is the vibrant city of Tijuana. Dubbed the Capital of Cool, in Tijuana you'll find an abundance of delicious Mexican street food and a thriving art scene.
Try out some authentic Mexican street food at one of the many taco stands and food trucks, or catch a match of lucha libre – Mexican wrestling. For drinks and evening fun, head to Avenida Revolucion, the busy main street.
There are regular San Diego tours to Tijuana showing the best the city has to offer, which are a great option if you're travelling car free.
Palm Springs, California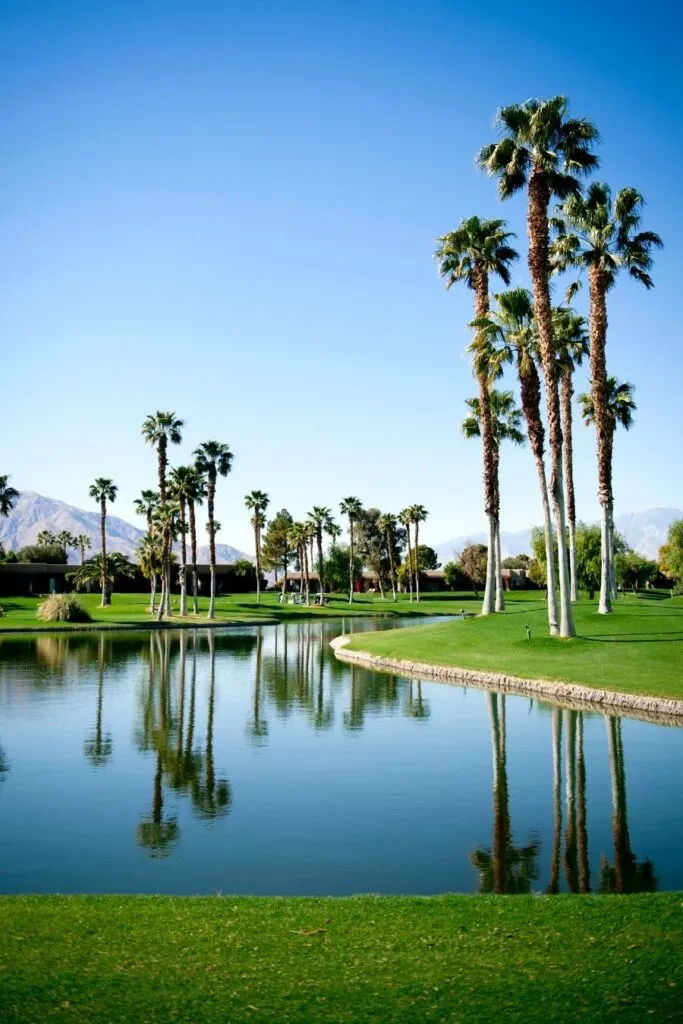 Set in the Sonoran Desert, Palm Springs displays a wealth of mid-century modern architecture and is surrounded by an abundance of nature. The downtown area offers a fantastic art and restaurant scene.
For outdoor activities, explore the Indian Canyons or soak away in the day in the local hot springs. Plant lovers will delight in discovering thousands of desert cacti and plants at the Moorten Botanical Gardens.
You can also take a scenic ride on largest rotating tram car in the world. The 3km trip takes you through the Chino Canyon to the Mountain Station. From here, you'll have access to panoramic views and the start of many hiking trails.
Go whale watching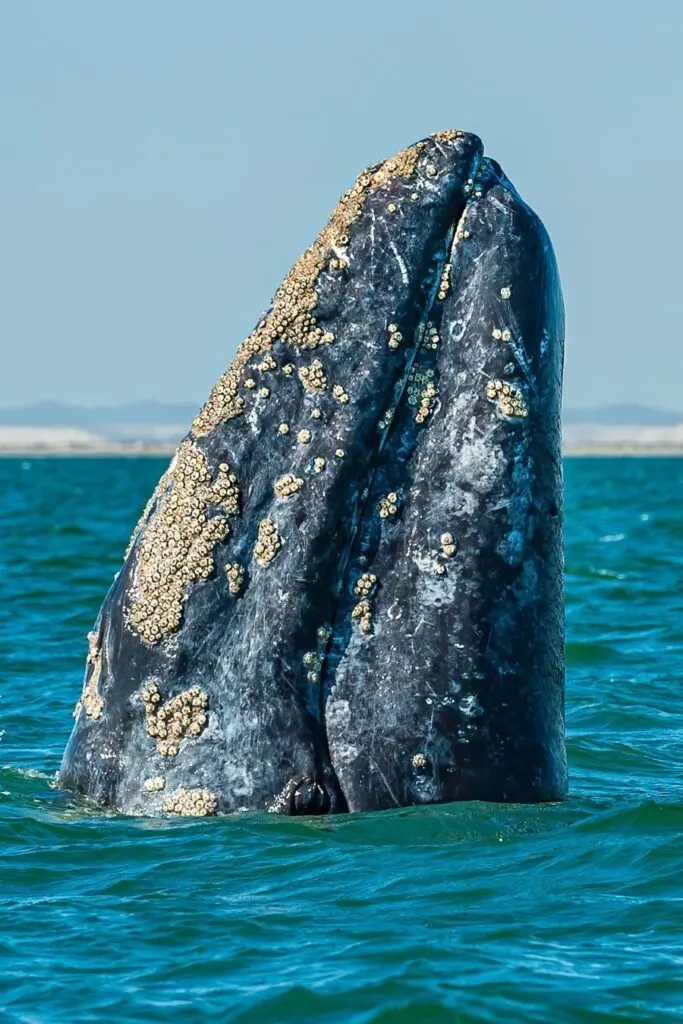 The pacific ocean is home to a number of majestic creatures, but none so mighty as the whale. San Diego has the pleasure of sighting humpback, minke and fin whales, as well as a variety of dolphins, all year round. Depending on the season, you can also spot blue and grey whales.
Spending a few hours on the ocean, observing these gentle giants is one of the best San Diego day trips for the whole family. Book yourself in on an whale watching experience though an operator in town, or see if you can spot them from a coastal hike.
There are a lot of different companies to choose from, but I'd recommend this whale watching tour. It is one of the most ethical and respectful of the whales, which is really important when booking a tour.
Catalina Island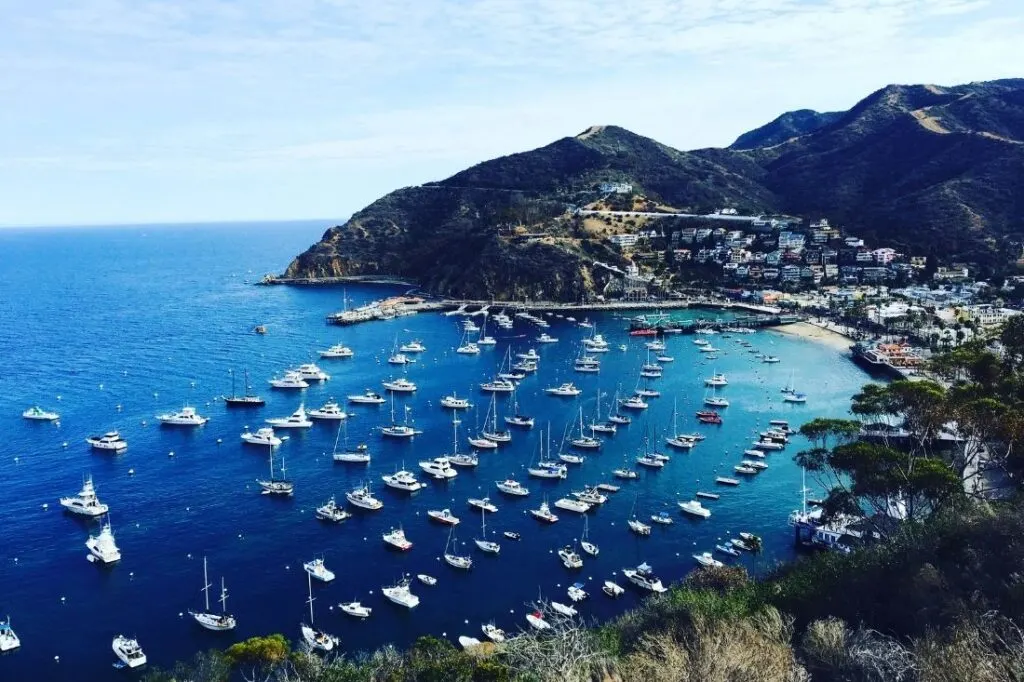 Another great way to get out on the water is to take the ferry over to Catalina Island from Dana Point. Laying approximately 35km off the Los Angeles coast, the ferry ride takes an hour each way.
There are also lots of great activities to do on the island, from soaring across the island on a zip-lining tour to going bison spotting in Catalina's back country. You can even take a glass bottom boat tour, to experience the fascinating underwater world that lies beneath.
While you're here, make sure to stop by one of the amazing restaurants selling local coastal cuisine. Trust me, you won't be disappointed.
Wine Tasting in Temecula, California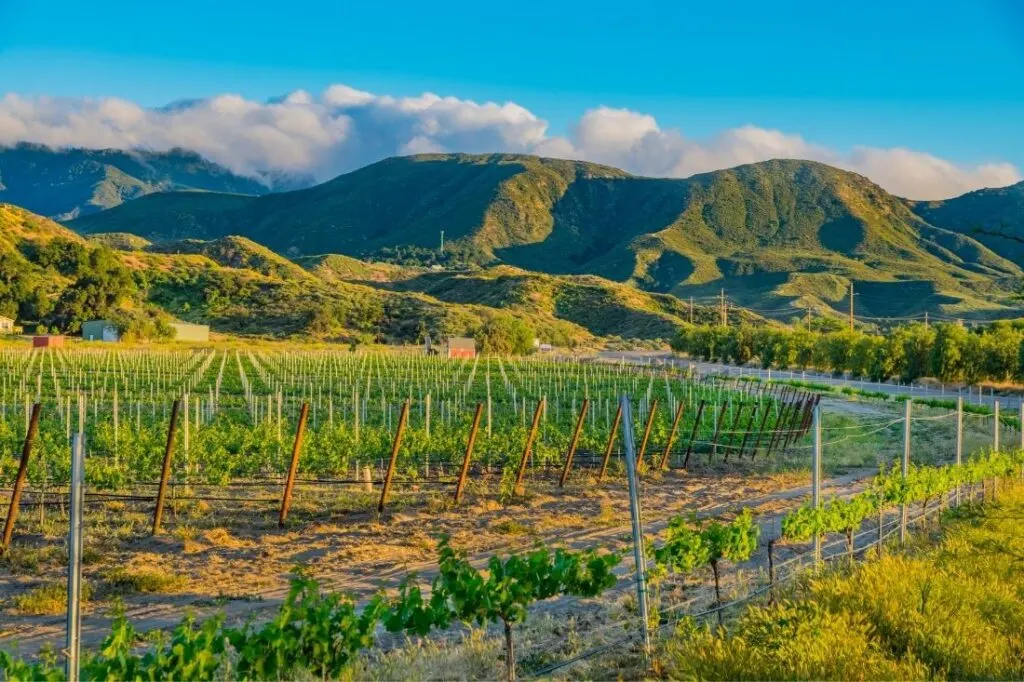 Spend a day tasting wines in the glorious Riverside County surroundings of Temecula. This is one of the classiest day trips from San Diego. Sitting in the sunshine, looking out over the vineyards and rolling hills, learning about wine: honestly, it doesn't get much better than this.
There are over 30 to vineyards in the area to choose from, differing in the wines they specialise in. For deep flavourful reds such as cabernet sauvignon and malbec, head to the picturesque vineyard of Doffo Wines.
Best of all, there are many San Diego tours taking you to the best wineries Temecula has to offer. So, no need to argue over whose turn it is to be designated driver!
Jacumba Hot Springs, California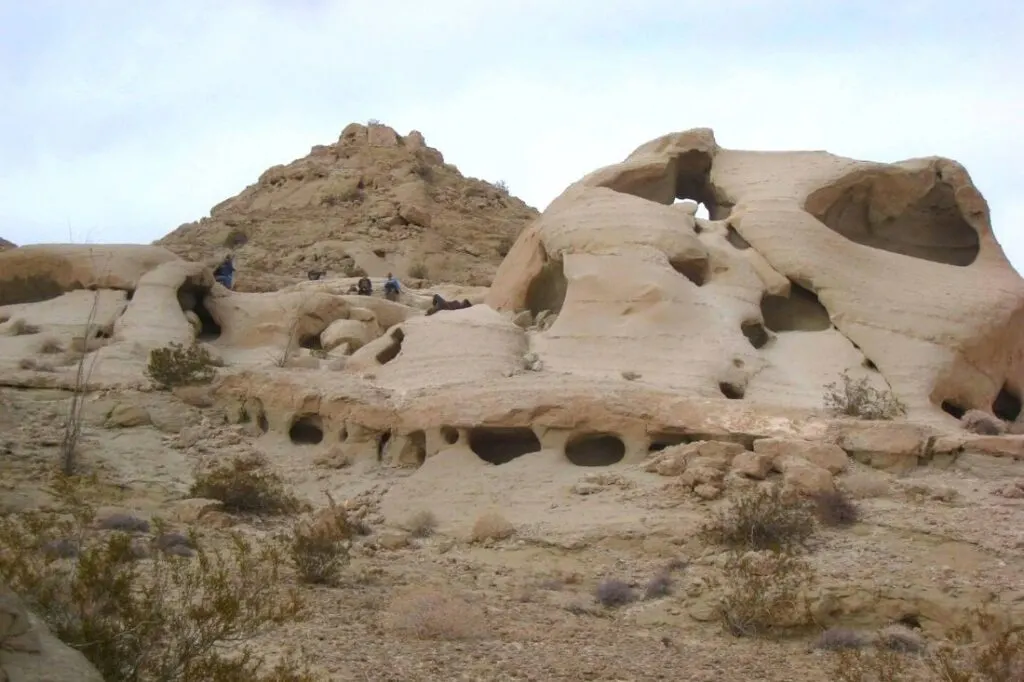 For one of the most unique San Diego day trips, visit the unincorporated community of Jacumba Hot Springs. Jacumba is located high in the mountains of the US side of the border, approximately 1 hour southeast from San Diego.
Jacumba has developed since the mid 1800s into a one-of-a-kind community based around the hot springs. These natural baths, set in such an epic mountainous landscape, were well visited by Hollywood folk in the 1920s-30s, and are still popular with day-trippers today.
Nearby, you will also find Coyote's Flying Saucer Retrievals and Repairs. This UFO scrapyard is crammed with curiosities and multiple flying saucers. Definitely worth a visit if you're in the area!
Los Angeles, California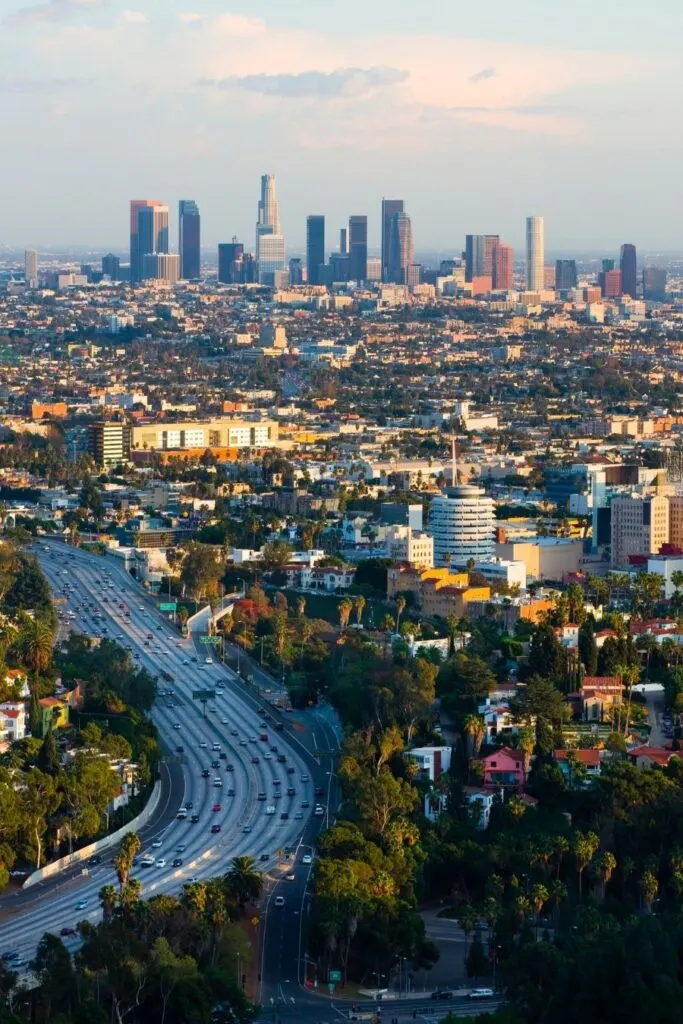 Just two hours up the coast from San Diego is the world renowned city of Los Angeles. If you have not visited this epic city before, definitely save a spot for it in your San Diego day trips.
Spend your day eating ice-cream, walking the boardwalk of Muscle Beach, and riding the Ferris Wheel at Santa Monica Pier. Then follow in famous footsteps, spotting household names along the Hollywood Walk of Fame.
For sun-downers, head to the Scrum and Villainy Cantina bar on Hollywood Blvd. This intergalactic themed bar transports you to a new world, where sci-fi culture is king and themed cocktails come with glowsticks.
Julian, California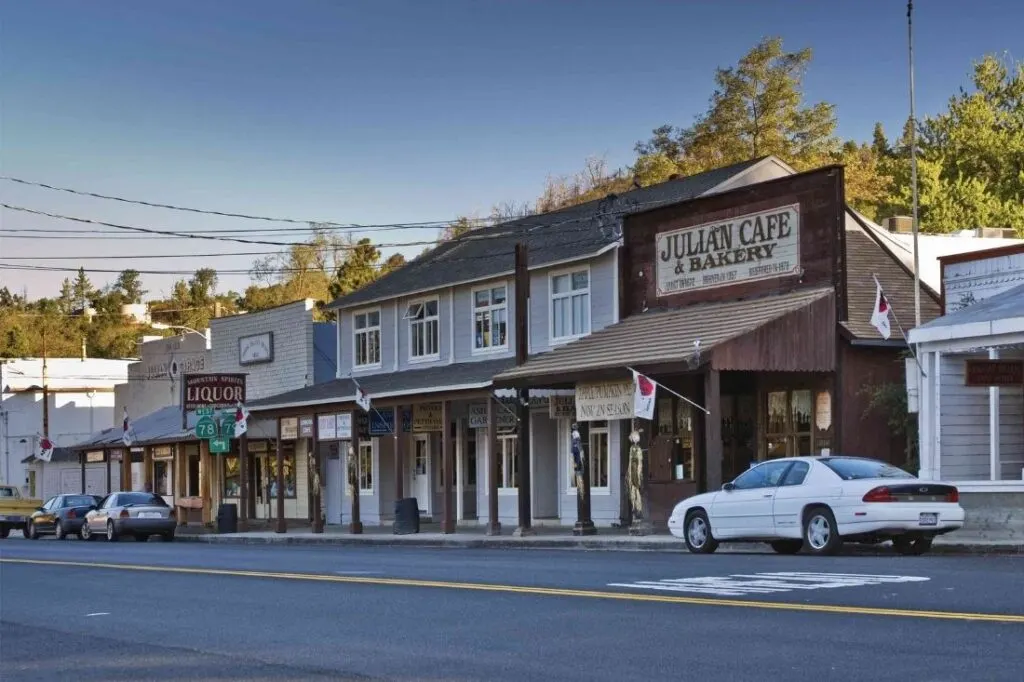 Located in the gorgeous Cuyamaca mountain, just a hour from San Diego, you'll find the gold rush town of Julian. Maintaining its mining boom town appeal, visiting Julian makes for a relaxing yet interesting day out.
Really get into that historic town feel, by taking a tour through the tunnels of a real gold mine. Then see if you strike it rich while panning for gold.
Following this, make your way to Fort Cross Old Timey Adventures and learn how to throw tomahawks or press cider. Here you can also take part in picking fruit, candle dipping, hayrides, as well as much more farm related fun.
---
So there you have it, my favourite Day trips from San Diego. Feeling inspired to visit? Let me know which one you'd go on in the comments below!
Like this blog post? Then Pin it for the future!