From exploring palaces and cruising the archipelago to discovering the urban beaches, here are the best things to do in Stockholm in summer!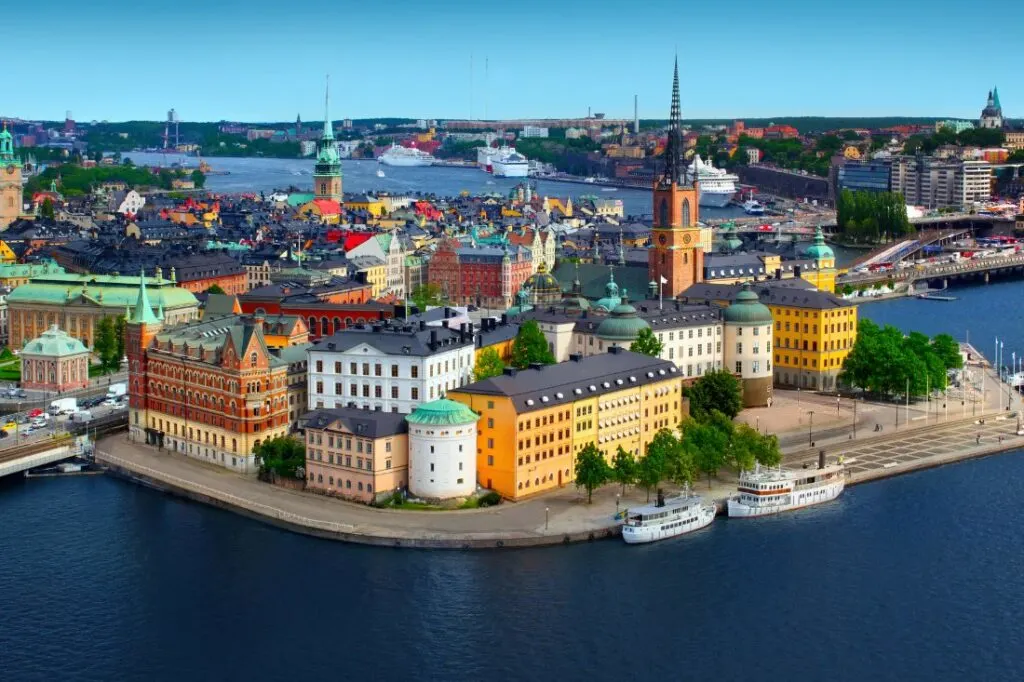 Spread out over 14 islands where Lake Mälaren meets the sea, the Swedish city of Stockholm is a capital like no other. Streets lined with classic Baroque architecture, incredible museums, and all that water: Stockholm provides incredible intellectual and visual stimulation every time you visit!
I love visiting Stockholm in summer, it is such a different experience than visiting over the winter time. After months of the short dark days, the sun comes back in full force. With up to 18 hours of daylight each day, there is plenty of time to dive into Stockholm summer activities.
Spend your days feasting your eyes on the architecture at Gamla Stan or wandering the graffiti wall of fame. And, make sure to reserve some time to get out on the water, either on a cruise or even diving right in!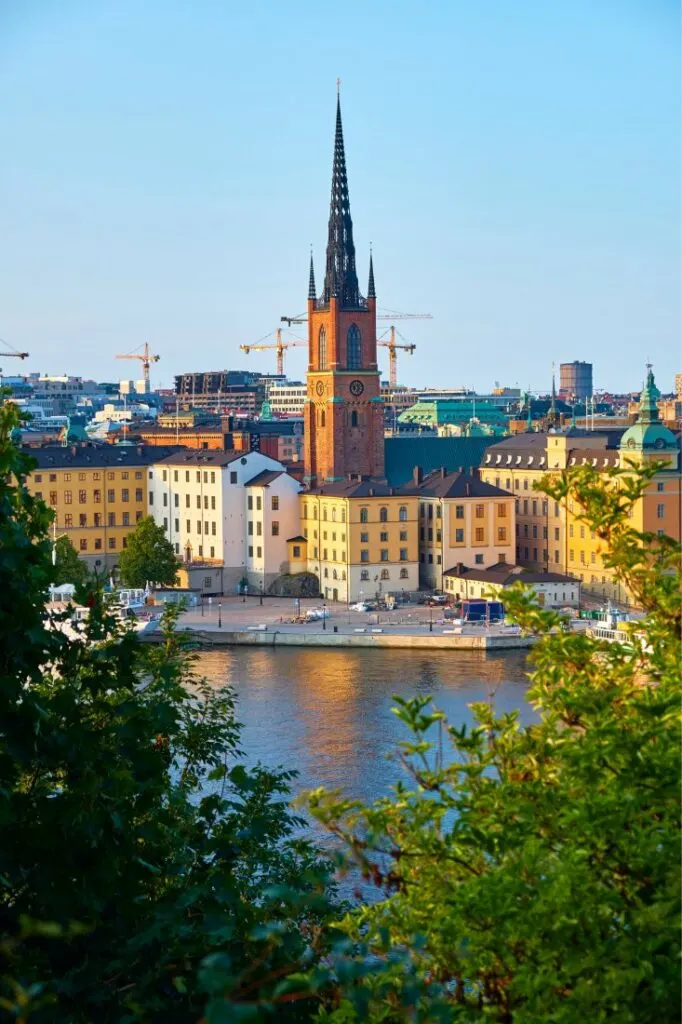 Additionally, the Stockholm summer events calendar is packed and ready to please. Spend your summer weekends partying in gardens, catching a movie under the stars, or munching your way across an epic street food celebration.
So if you're headed to Stockholm this summer, I've prepared a list of my favourite activities for you. Read on and find out!
Visiting Stockholm at other times of the year? Check out my guide on visiting Stockholm in winter!
Stockholm summer weather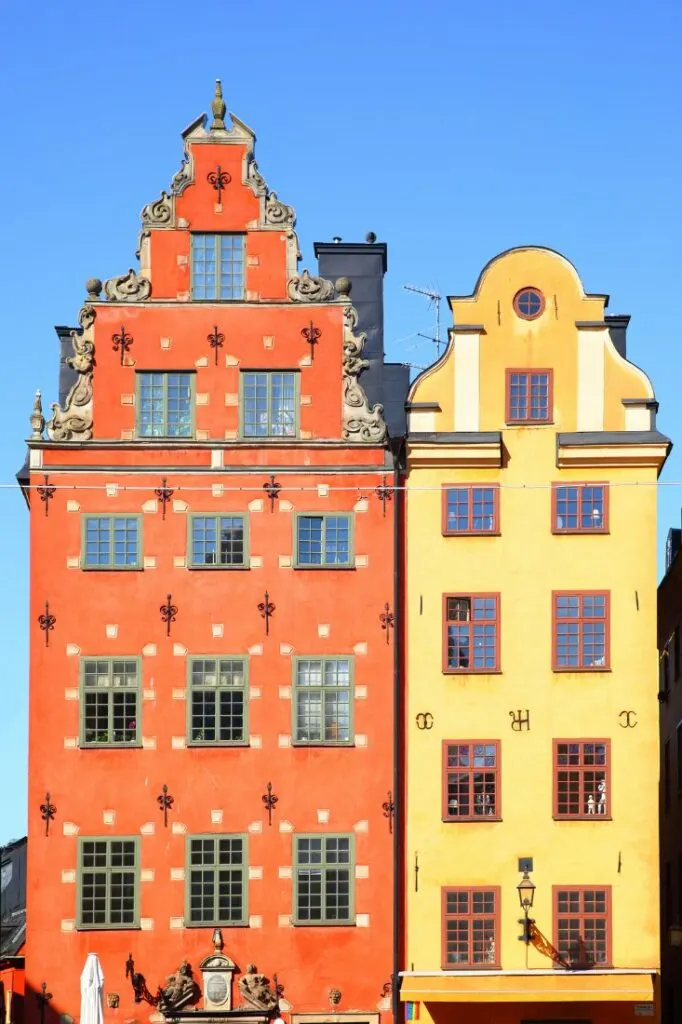 Summers in Stockholm are delightfully sunny and comfortably warm. Over the summer months you can expect average highs of 20–25°C (68–77°F) during the day, cooling down to around 13°C (55°F) at night.
While the weather is generally warm and sunny, it can still be unpredictable. I recommend bringing layers and a light jacket for the cooler evenings. Don't forget your swimsuit and sunscreen!
---
Best things to do in Stockholm in summer
Visit Stockholm's Old Town: Gamla Stan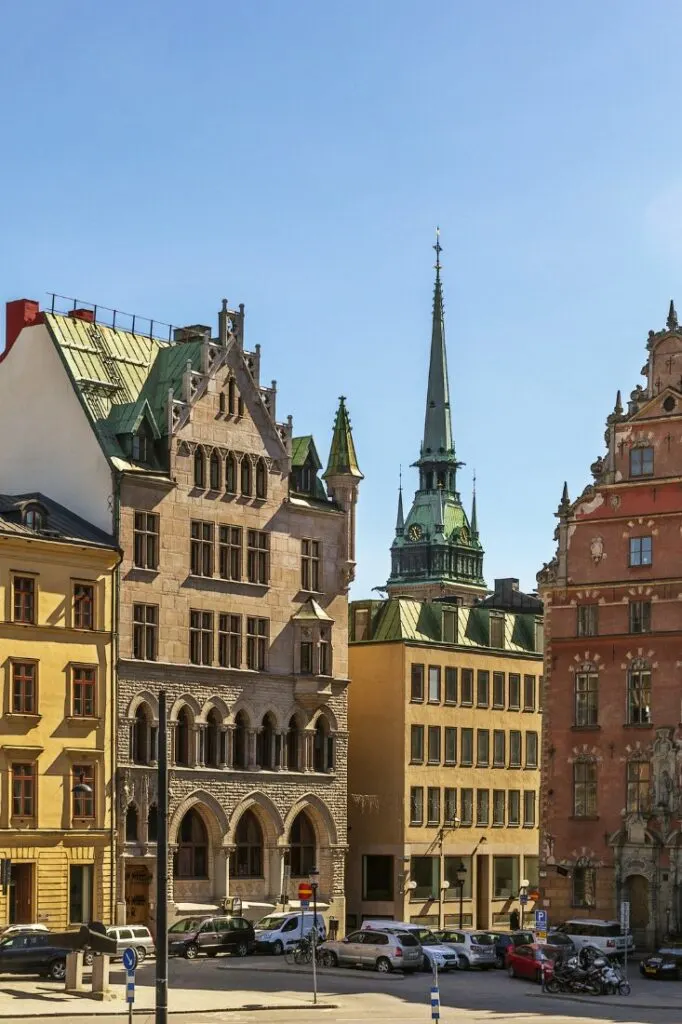 One of the first things to do when you arrive in Stockholm is to get yourself acquainted with Gamla Stan, Stockholm's Old Town. Founded in 1252, the Old Town is centred around a medieval square, Stortorget.
Comprised of picturesque, brightly painted buildings and cobbled streets, this square is a hubbub of activity with tourists and locals alike. Alongside cafes and shops, here you'll see the Stockholm Stock Exchange. This is a great place to drink a coffee and observe the city. There are also some great walking tours to help you get acquainted.
Pro tip: come early in the morning if you're wanting to beat the crowds and get some good pics for your 'gram.
Cruise the Stockholm archipelago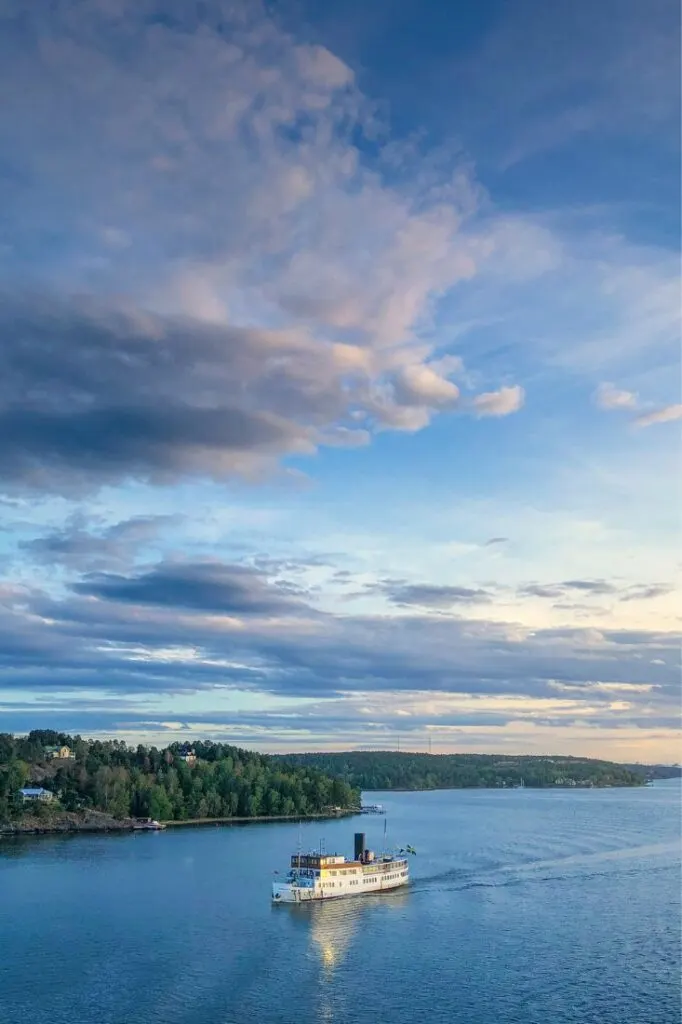 The city proper is spread out over 14 islands, however, the greater archipelago has around 24,000 islands and islets. Isn't that incredible!?
If you're spending summer in Stockholm then I really recommend stepping aboard a historic ship and taking a stylish cruise. Spend 2.5 hours sailing around the archipelago, learning about the history of the sights as you cruise by. This is such a great outing!
If you don't have time for a full cruise, then hop on one of the public transport ferries which go between the islands. These can be paid for using your SL public transport pass and it's a great way of getting on the water.
Go for a dip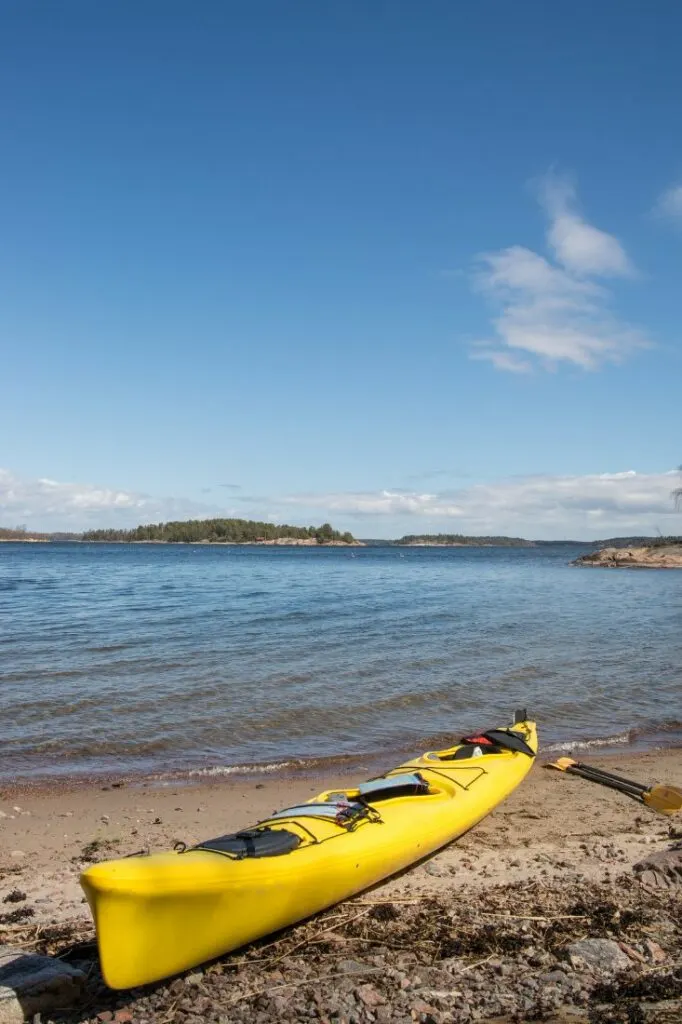 While beaches may not be your first thought when visiting Nordic countries, Stockholm actually has an abundance of places to swim. And if you're visiting Stockholm in summer, this is the best time to make the most of them!
For a centrally located swimming area, head to Smedsuddsbadet. This popular spot has both sand and grass to stretch out on, and can become quite lively on summer evenings.
Visit Skansen: the oldest open air museum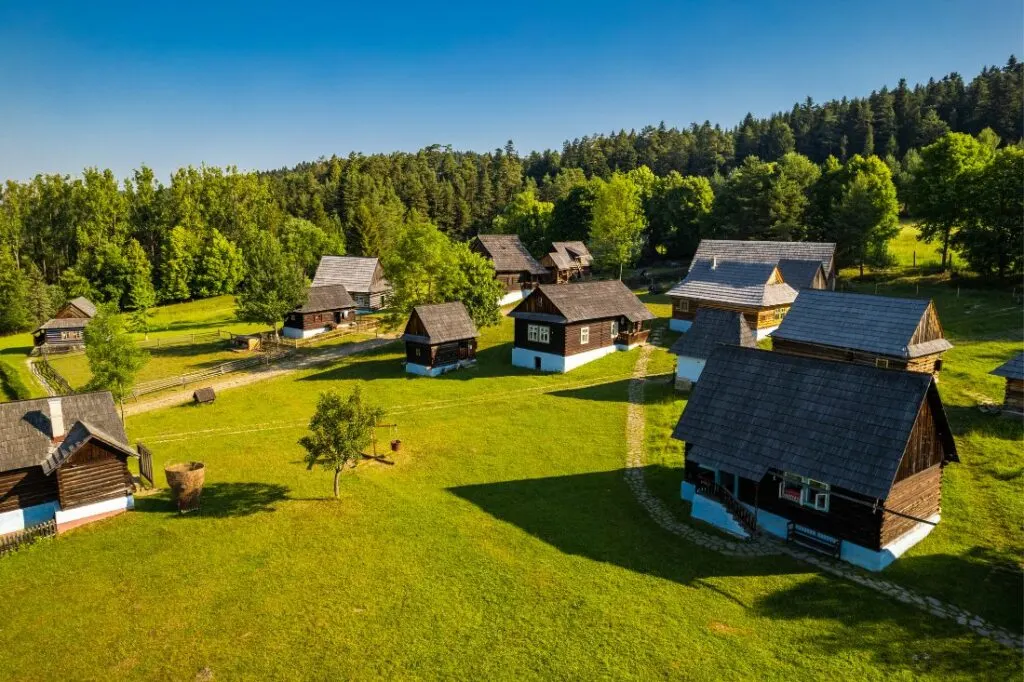 When you're craving a mixture of Swedish culture and history, but with a good dose of nature thrown in, it is time to visit Skansen. Set over a whopping 75 acres, this open air museum showcases the traditional ways of Swedish life. You'll also encounter a range of Nordic wildlife.
Over the summer months, you'll be treated to displays of singing and dancing, and there are lots of hands on activities to participate in. This is a great day out, especially if you're travelling with kids.
Partake in fika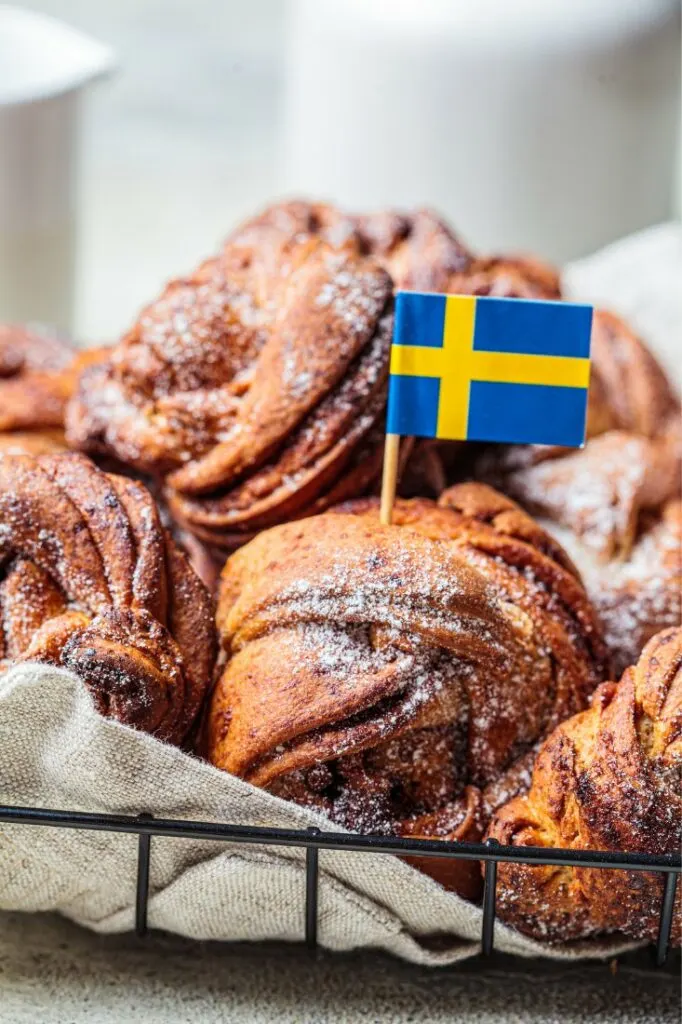 The Swedish tradition of fika is to pause during the day to drink coffee. Now this is something I can get behind!
While this may sound somewhat like your normal schedule, the Swedish have built this into a cultural institution. So much so, it is even built into their work contracts!

Over the summer, the best place to partake in this Swedish pass time is in one of the glorious garden cafes, such as the charming Rosendal Trädgårdskafe. Here, over the summer months you can take a seat in the orchard and enjoy the full relaxation effect associated with fika.
Spend a night at the drive in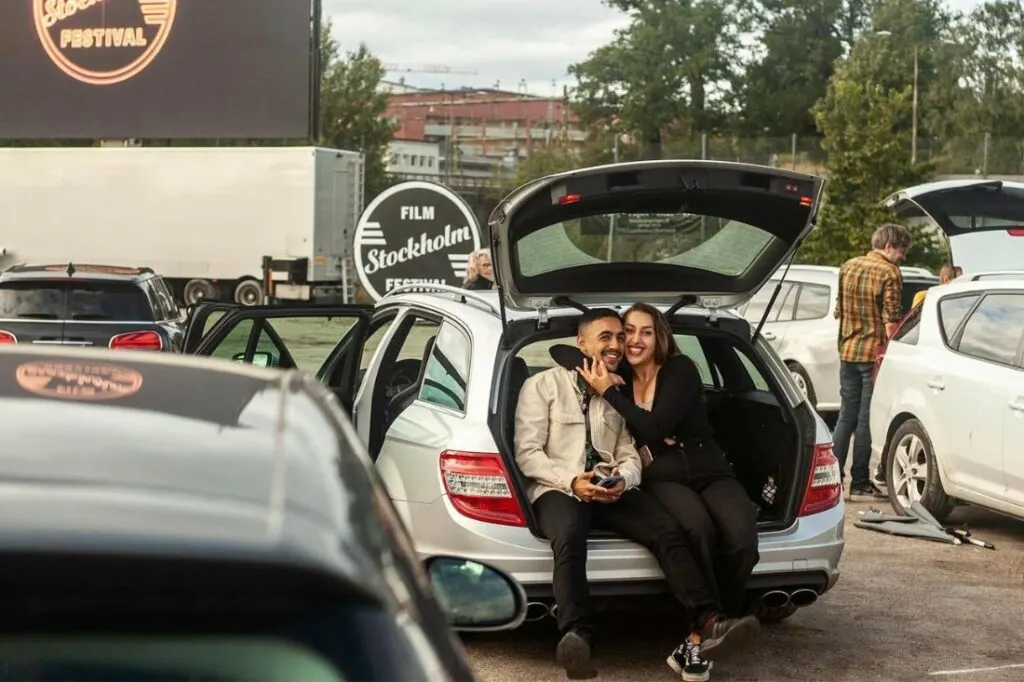 The Stockholm Film Festival holds an annual summer homage to retro drive in movie theatres. Each June screens pop up across the city, showcasing a line up of classics.
Stockholm's mild summer evenings are just excellent for enjoying an outdoor movie. Never fear, if you don't have four wheels to rock up in, you can hire a bicycle and show up on two. Bring a picnic to really make the most of it!
Hallwylska Palazzo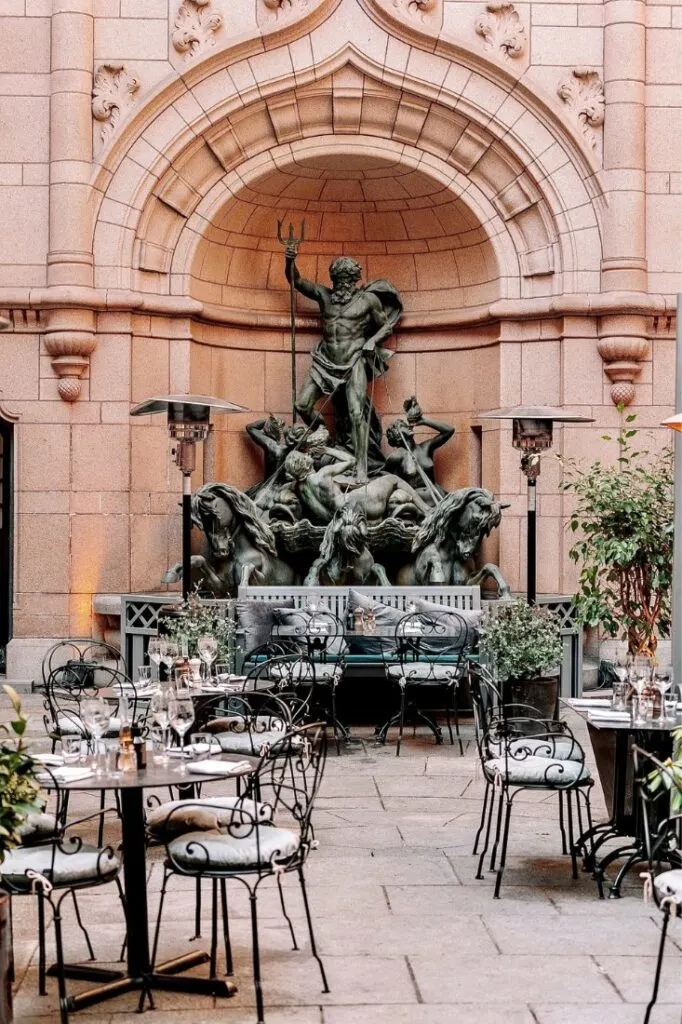 When you're ready to treat yourself, enjoy a magnificent feast in the stunning courtyard of Hallwylska museet. Not only is the courtyard something of fairy tales, the food here is simply mouthwatering.
Marrying a combination of traditional Swedish cuisine with French and Italian inspiration, the restaurant uses high quality fresh ingredients to create incredible dishes. Sit in the sunshine and enjoy a selection small dishes, paired with one of their signature cocktails. It's on the pricier side, but well worth it!
Down a tunnbrödsrulle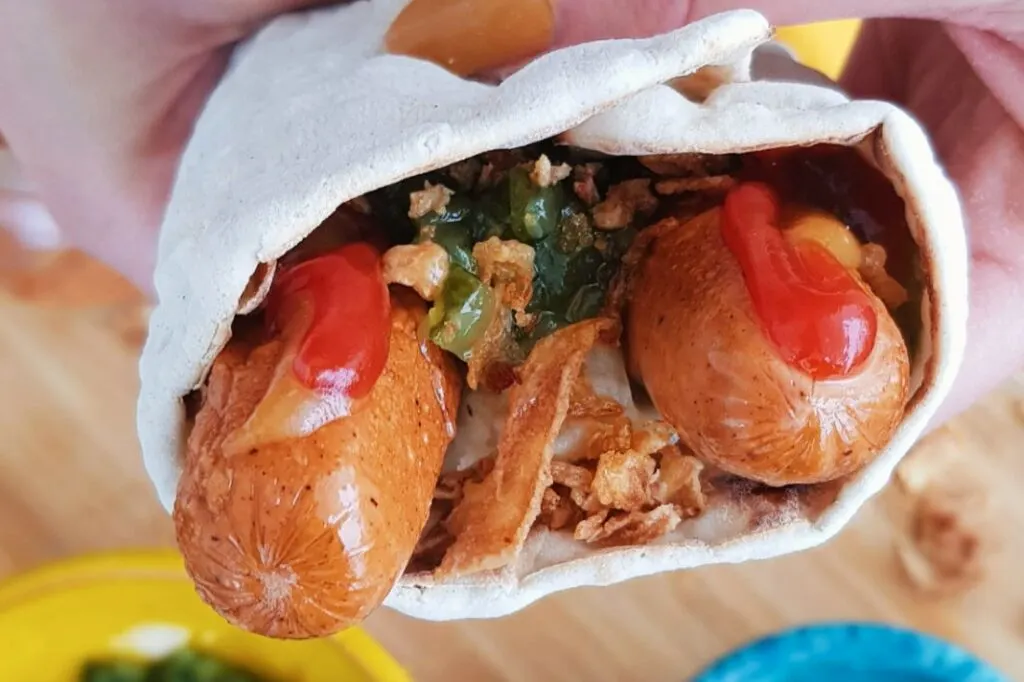 If sampling street food is more up your alley, make your way down to a late night hot dog stand to try local favourite, tunnbrödsrulle. These Anthony Bourdain approved snacks are what to eat at the end of a big night out.
Tunnbrödsrulle is the wild and glorious combination of mashed potatoes, hot dogs, lettuce, onions, shrimp salad and jalapeños, all wrapped up in flat bread. Trust me, I know how it sounds, but somehow the combination is incredible. Big night or not, you have to try this!
Snösätra Graffiti Wall of Fame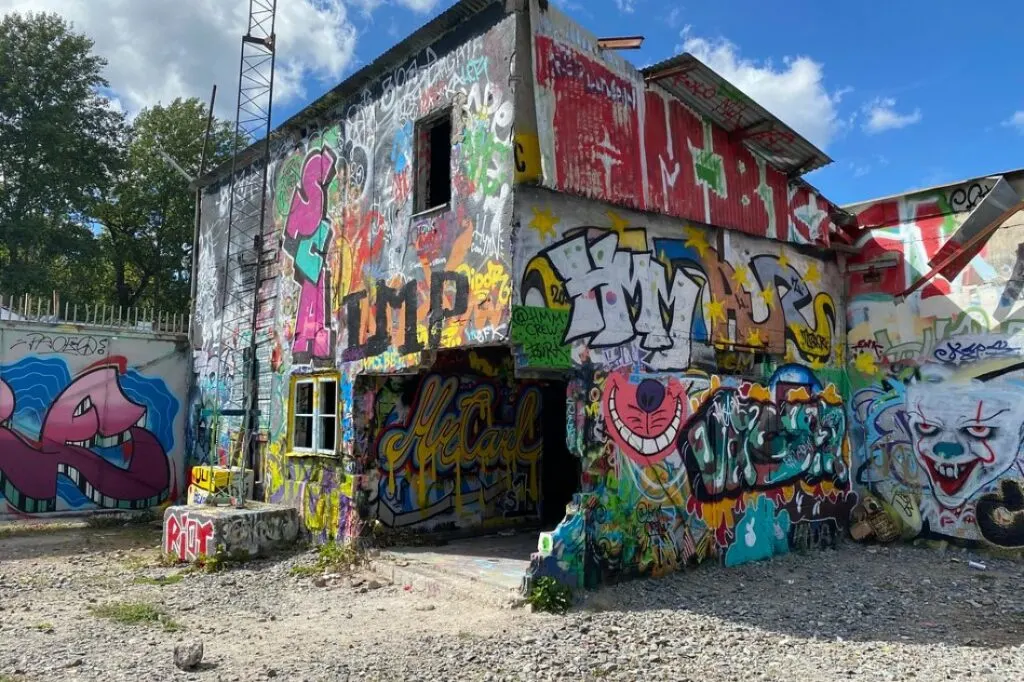 If you're a fan of street art, an excellent summer activity is taking a sunny stroll along the Snösätra Graffiti Wall of Fame. The wall is located in an abandoned industrial area in Stockholm's south known as Snösätra. Thanks to local artists, this area has been given a vibrant facelift and has become quite the popular destination.
Each spring artists from across the globe redo all of the artwork, so there will be a fresh gallery each year you visit. So, grab an ice cream and enjoy this open air gallery.
Rosendal Garden Party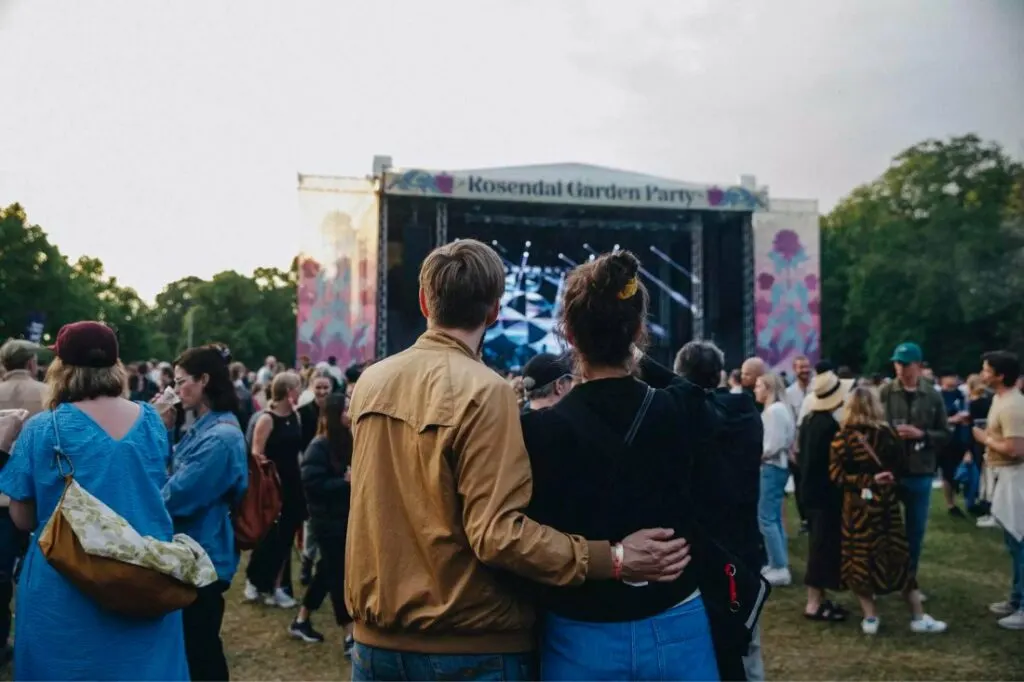 Kicking off the Stockholm summer events calendar each year is epic festival, Rosendal Garden Party. Located in the gorgeous Rosendal Trädgård, it's just a short walk from the centre of town.
Spread over 4 days, this festival attracts many big names. This year's event is taking place from June 8-11, and the line up includes musical legends including Aphex Twin, and The War on Drugs. You'll also catch many other local and international favourites. Grab some tickets and get ready to dance!
Attend a street food festival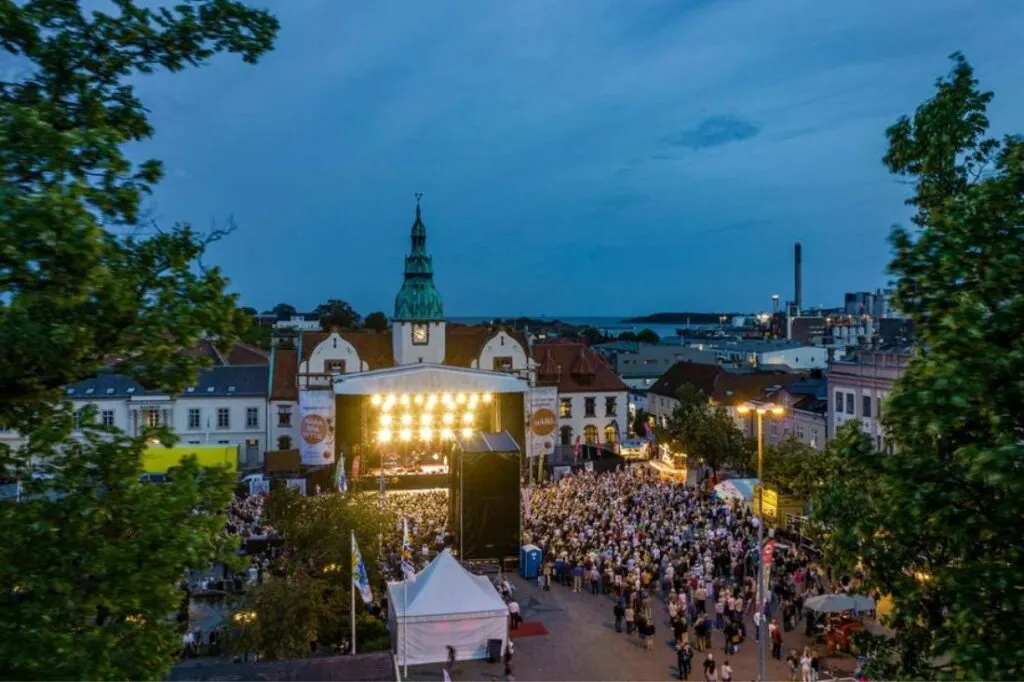 One of my favourite parties on the Stockholm summer events calendar has to be the Street Food Festival. Featuring a vibrant mix of delicious food, craft beer, DJs and graffiti, you're bound to leave this event full and smiling. Best of all, entrance is free!
The 2023 event is booked for 28 and 29 July. If you're in Stockholm for these dates, be sure to check it out!
Midsommar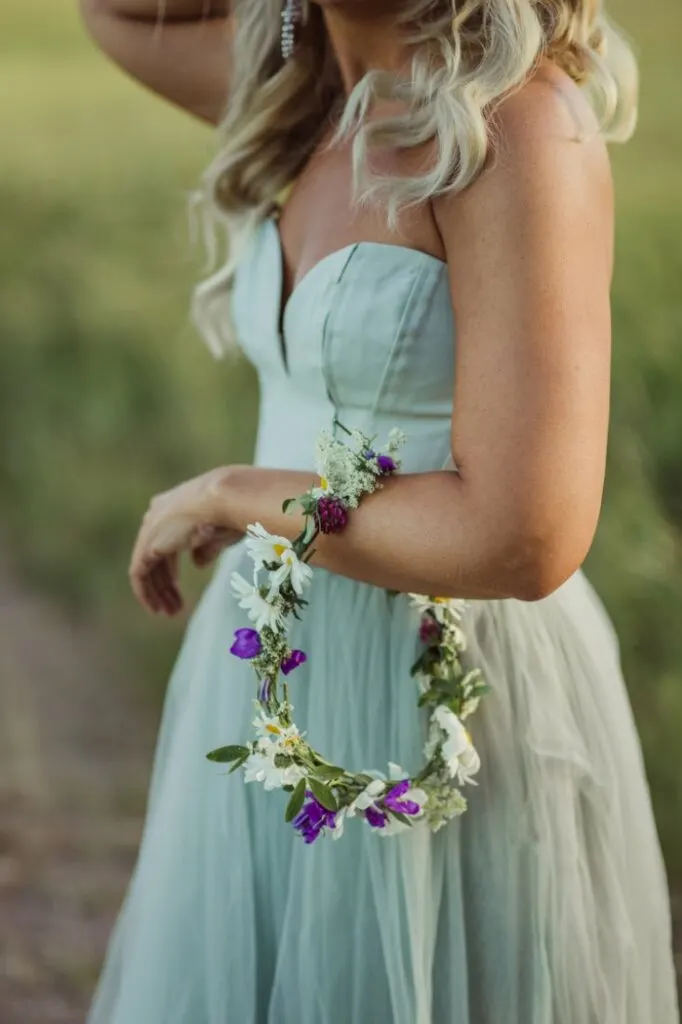 The most traditional celebration on the Stockholm summer events calendar, and one you should definitely try to catch, is the Midsommar festival. Taking place on the closest Friday to 23 June, Midsommar celebrates the longest day of the year, and the arrival of the summer months.
The occasion is marked by the whimsically donning a flower garland and dancing around a pole, while heartily consuming flavoured schnapps. How magic does that sound?
While many Sweeds have private celebrations with their families, you will find some great public events too. For the most traditional celebration, head to Skansen.
Drottningholm Palace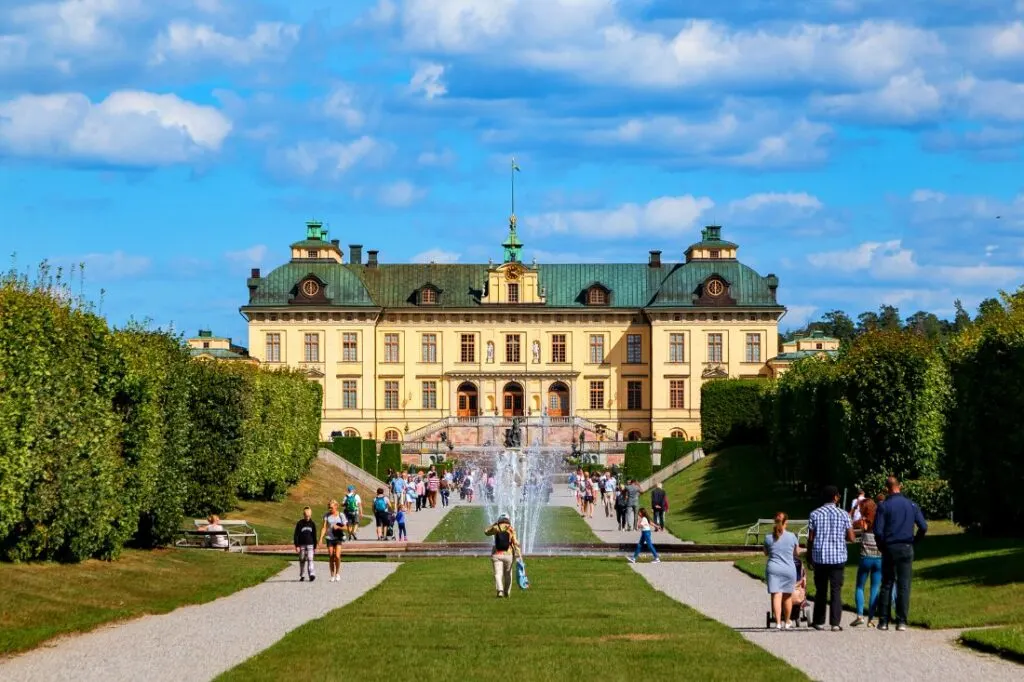 Spend a day visiting the residence of the royal family of Sweden at Drottningholm Palace. This impressive palace and gardens are open to the public and certainly worth the visit. The palace itself was built in the 1600s and is UNESCO listed.
There are guided tours available if you'd like to dive deep into the palace's fascinating history. Or you can simply wander the grounds and marvel. If you're travelling with little ones, there are some super fun activities they can take part in including going on a treasure hunt.
This is included with the Stockholm city pass which gives you access to 45+ different sites and attractions over the city. It's a great way of saving some money if you're in Stockholm for a few days!
---
Where to stay in Stockholm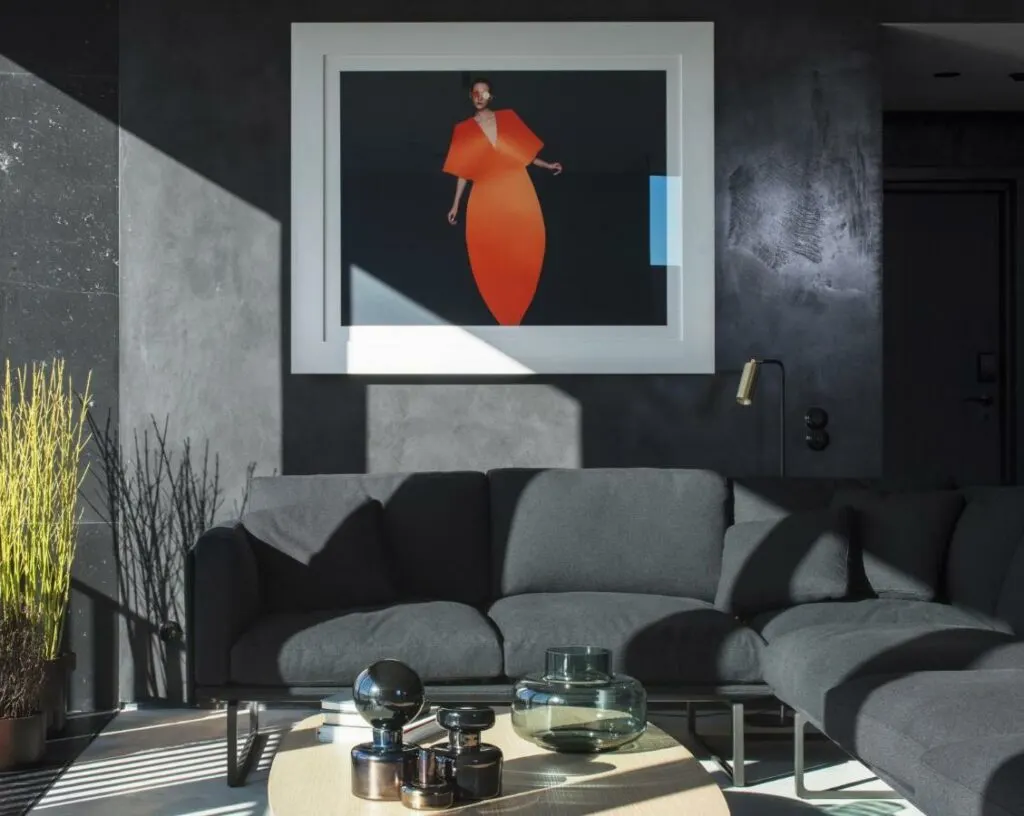 Sleek modern design, wonderful service and incredibly comfortable beds await you at At Six. This luxury hotel is centrally located and the rooms include excellent features including rainfall showers and deep bath tubs. With both a coffee machine and cocktail making facilities right in your room, you'll be ready for every occasion.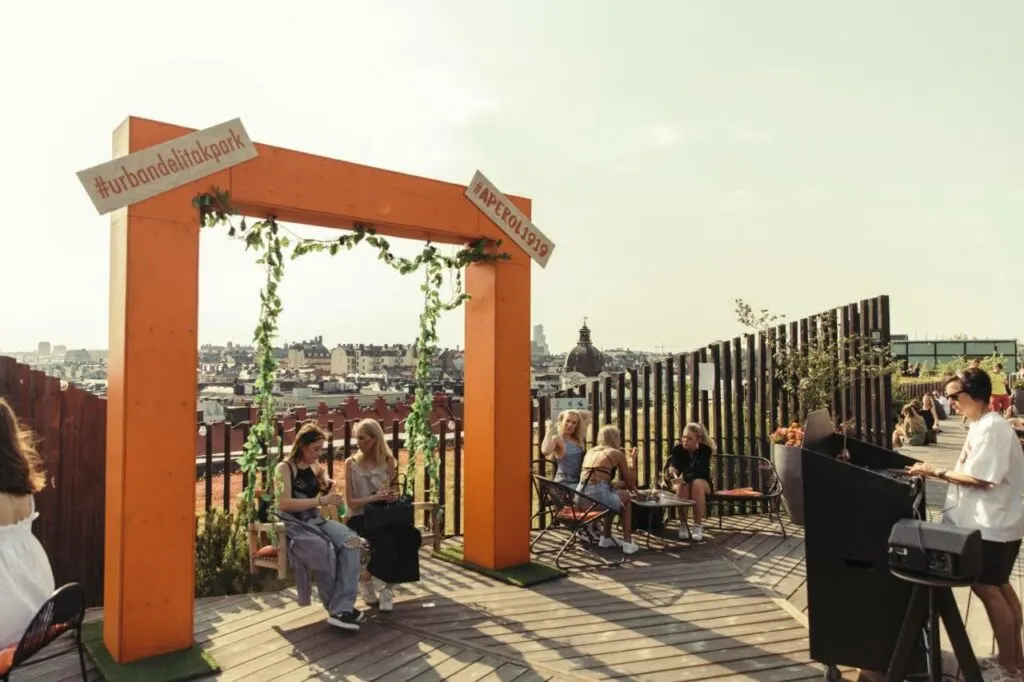 Looking for a mid-range hotel that is deliciously photo-worthy? Hotel With Urban Deli is for you. The rooms in this trendy hotel feature innovative design and industrial-modern furnishings, creating a striking yet functional effect. Guests here benefit from an excellent complementary breakfast, and there is an epic rooftop space complete with bar.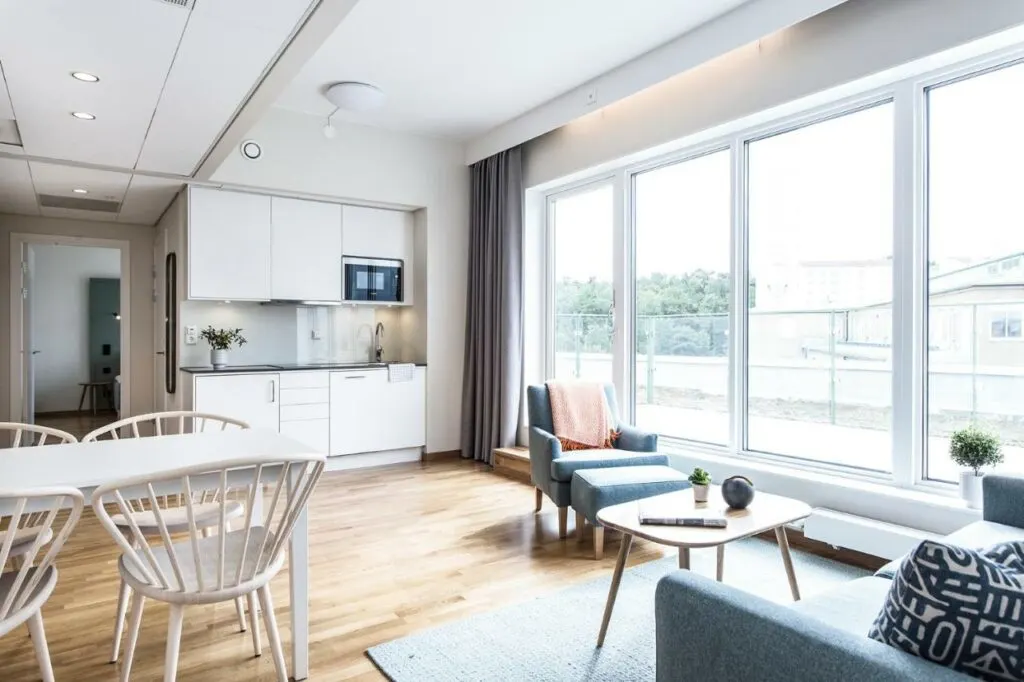 Enjoy the space and comfort of your own apartment during your stay at Biz Apartment Hammarby Sjöstad. Located in the city's southern Sjöstad district, these clean and stylish apartments have everything you need for a self catered stay. They are also well connected by public transport.
---
So as you can see, summer is a fantastic time to visit Stockholm as there are so many activities to enjoy. Are your favourites on the list? Let me know in the comments below.
Like this blog post? Then Pin it for the future!