From warming up over fika to exploring the Vasa Museum, these are the best things to do in Stockholm in winter for that perfect city break!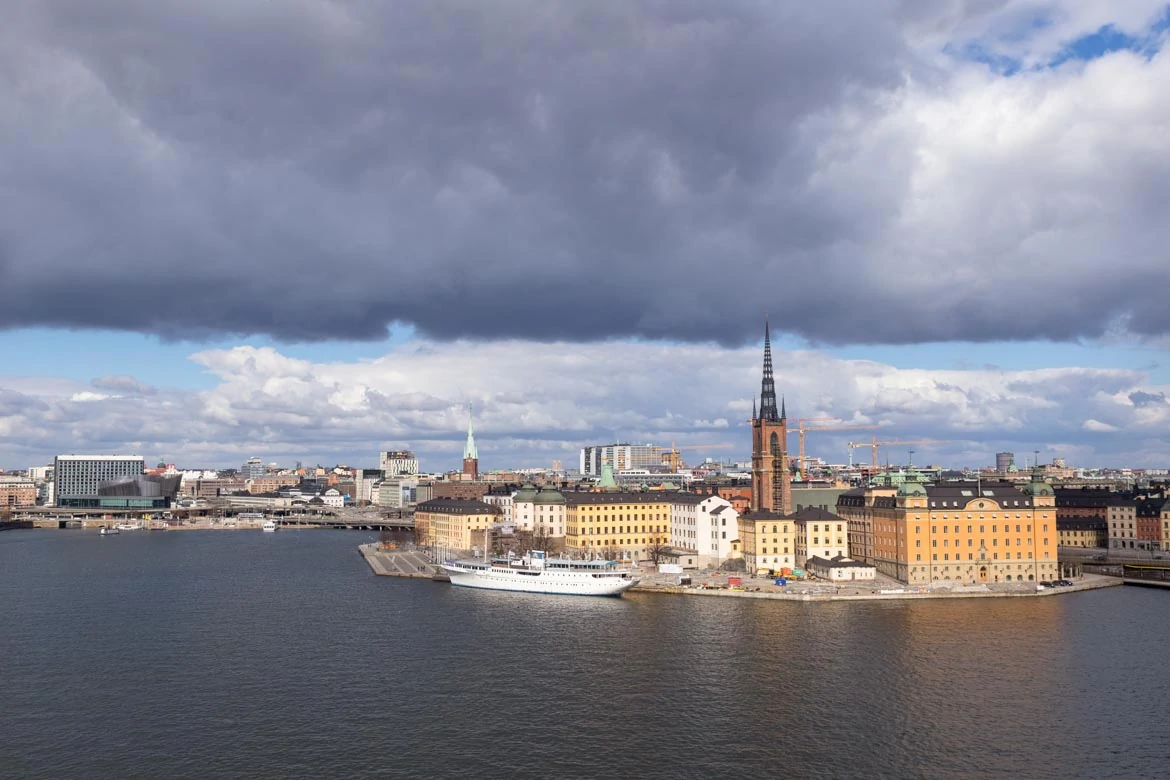 While chasing the winter sun can be great, I think there's something so magical about embracing the cold for a properly wintry getaway. And Stockholm in winter definitely delivers that and so much more!
There are exciting ways to spend time outdoors and warm up afterwards in cosy Scandi surroundings. One day you might be skiing at the Hammarbybacken resort or seeing the sights on a boat tour. The next, wandering around the museums and spending some downtime in the saunas. Oh, and then there's fika, the art of chillaxing with cake and a coffee. I mean, that all sounds like bliss, doesn't it?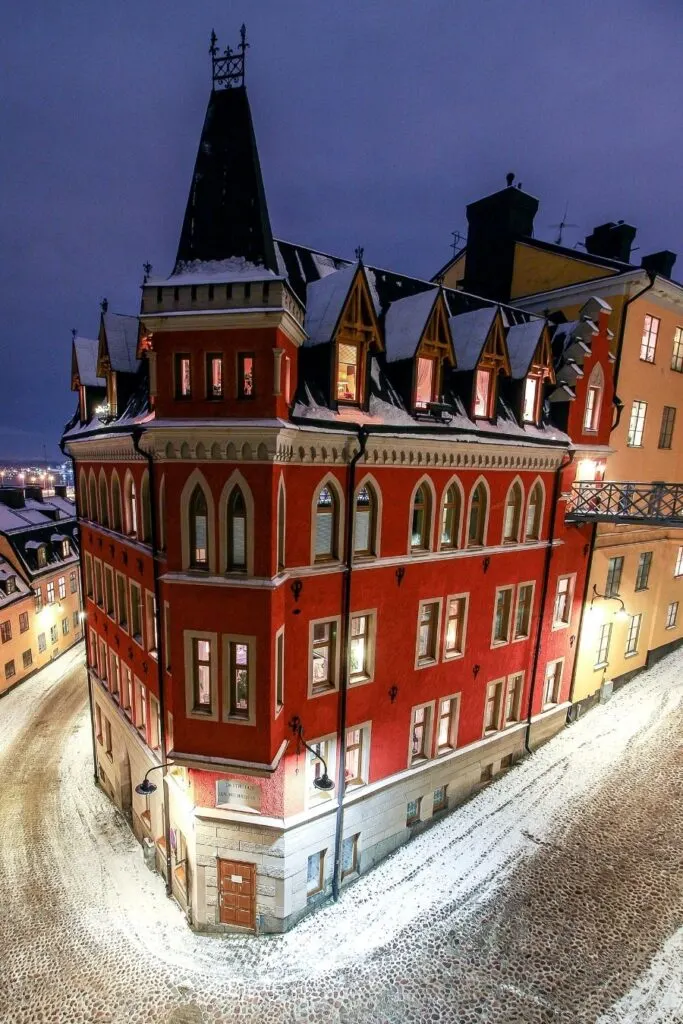 Another reason winter is an amazing time to visit is that Christmas in Stockholm is a festive dream. Markets, mulled wine, sprinklings of snow. I mean, what's not to love?
As well as stacks of seasonal things to see and do, a bonus of visiting Stockholm in winter is that there are fewer tourists around. too It might still be busy in places, but not frantic, and you can get the most reasonable prices on accommodation.
Carry on reading for my recommendations of the best things to do in Stockholm in winter. I think you'll find this city really does make for the perfect winter break away!
What's the weather like in winter?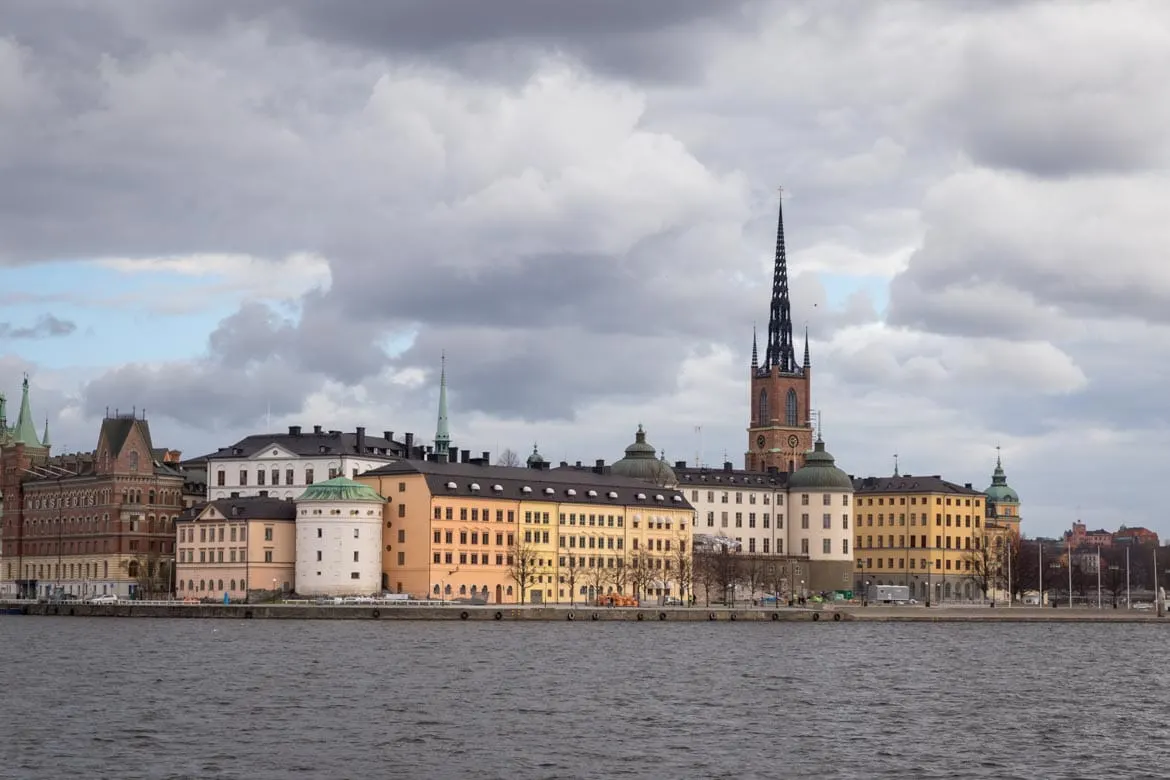 In a nutshell: Stockholm winters are cold.
Between December and February, the coldest months of the year, you're looking at an average of 0°C. There can be days when it's much much colder, dropping down to -15˚C or even lower.
Don't be put off by this. As long as you're well prepared with the right clothes (more on that below), you'll do just fine. I find the cold in Stockholm quite a dry cold (if that makes sense). As long as you're wrapped up, it really isn't too bad and I think the UK in winter feels colder.
Snow is very likely in December, so if you're chasing a white Christmas, you're pretty much guaranteed to find it here.
What clothes to pack for winter?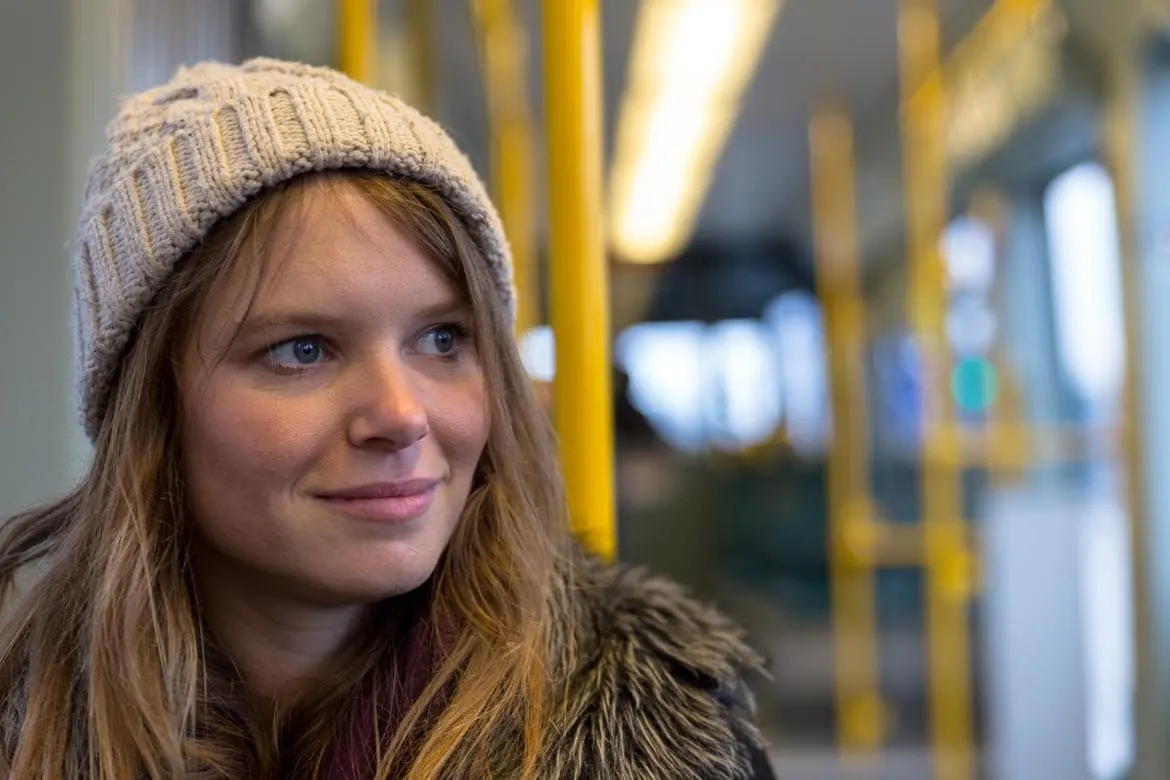 Layers, layers and more layers, starting with thermals. Over these, a choice of t-shirts and long sleeved shirts, jumpers and hoodies, trousers and jeans, all to build up protection against the cold.
Most importantly, you need a decent coat. I'm talking your biggest, baddest winter coat – if you haven't got one, it's an investment worth making before visiting Stockholm in winter.
Don't forget a hat, scarf and gloves, and some sturdy shoes for walking around in. A pair of walking boots is always a reliable option, as they keep your feet warm too.
I took all of the above in my usual backpack, which worked out much better than a suitcase, as it meant no dragging it along through ice and snow.
Christmas in Stockholm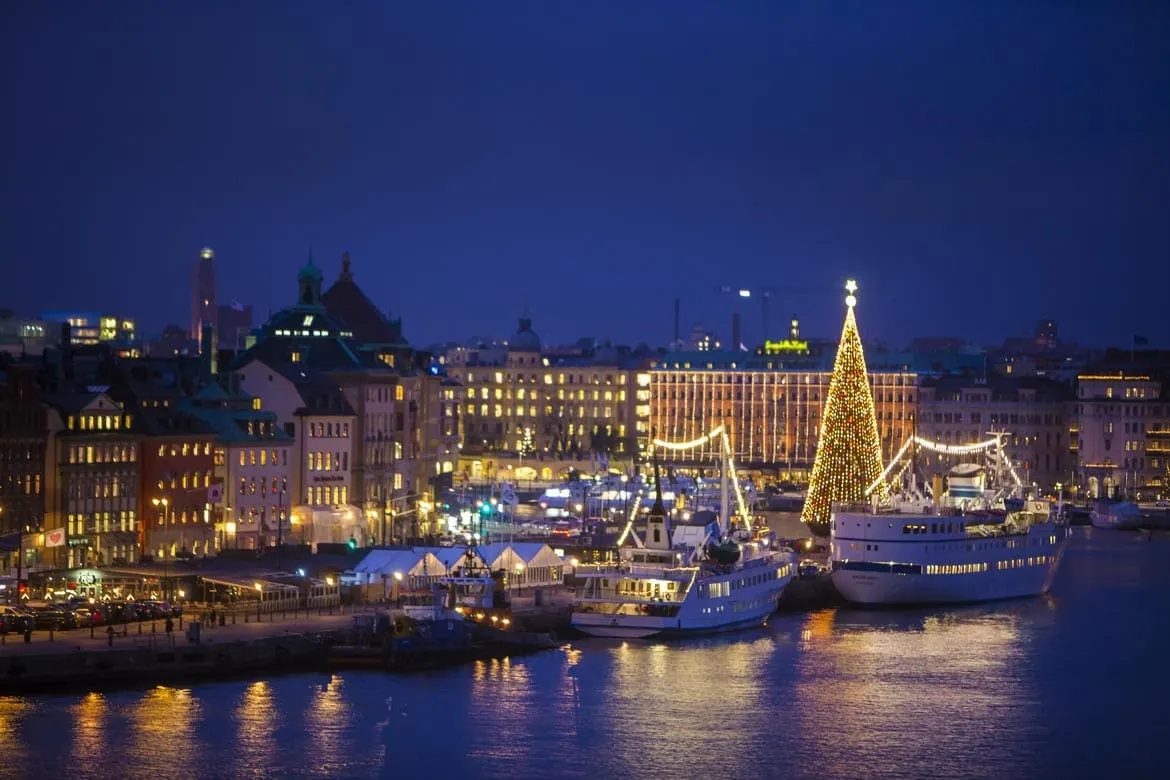 Let me say this now, Christmas in Stockholm does not disappoint.
Although this time of year has as little as six daylight hours in the city, it's anything but dull and dreary. Fairy lights and candles light up the evenings, and a glass (or many) of glögg is the ideal way to warm up your hands.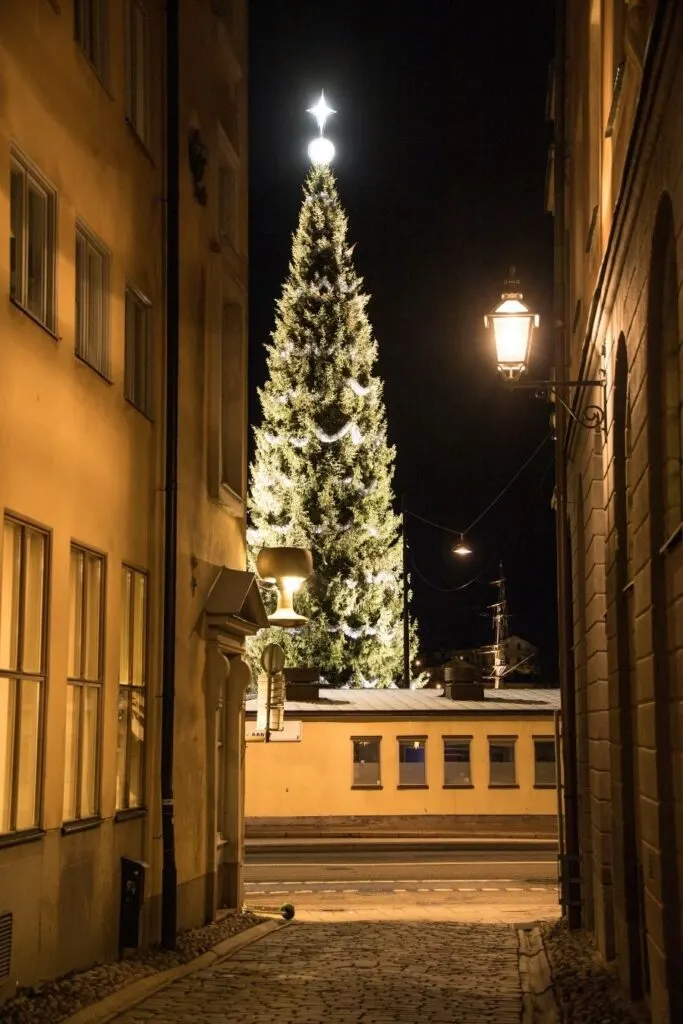 Three main Christmas markets, called julmarknad in Swedish, spring up in the city centre with handcrafted gifts and a cracking atmosphere. I loved sampling the local delicacies on offer, like saffron buns, ginger snaps and coal buns. They're what most remind me of Christmas in Stockholm!
The whole of Stockholm generally has a festive atmosphere. You'd have to be a serious grinch for it not to rub off on you.
You can even go on a Christmas tour of Stockholm where you take in some of the best sights in Old Town all by lantern light. It's so romantic!
Right, let's move onto what to do in Stockholm in winter. It's time to start planning your trip here!
Things to do in Stockholm in winter
Ice skating in Stockholm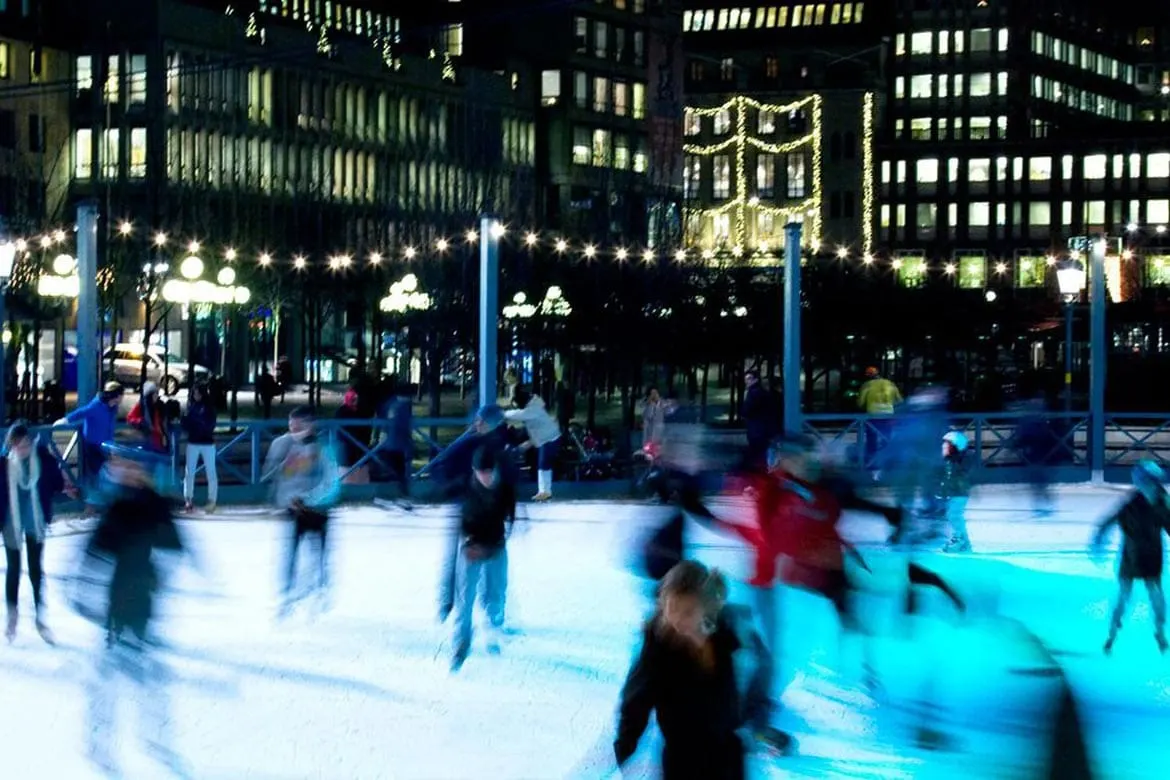 Think winter activities and ice skating is always one of the first to come to mind. You can do plenty of it in Stockholm, as a mix of natural ice and manmade skating rinks pop up in all corners of the city.
One of the most popular is in one of the main parks, Kungsträdgården. As well as braving the ice, it's also just a great place to hang out with bars, music and food on offer off the rink.
Ski at the Hammarbybacken ski resort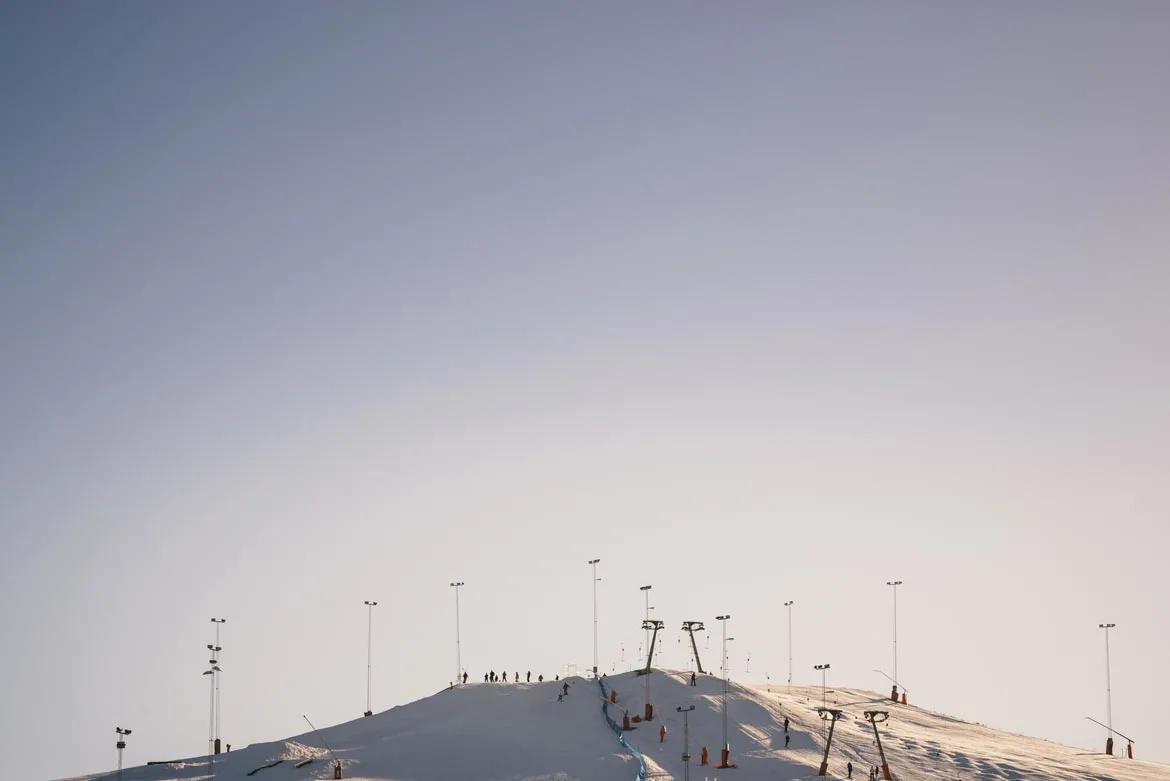 Even if you're on a whistle-stop trip to Stockholm, you might be able to fit in some skiing thanks to Hammarbybacken ski resort. This is the city's own ski slope, which you can easily reach using public transport.
The resort has everything you need for a fun day out – equipment rental, restaurants and bars – and there's runs to suit different levels of experience.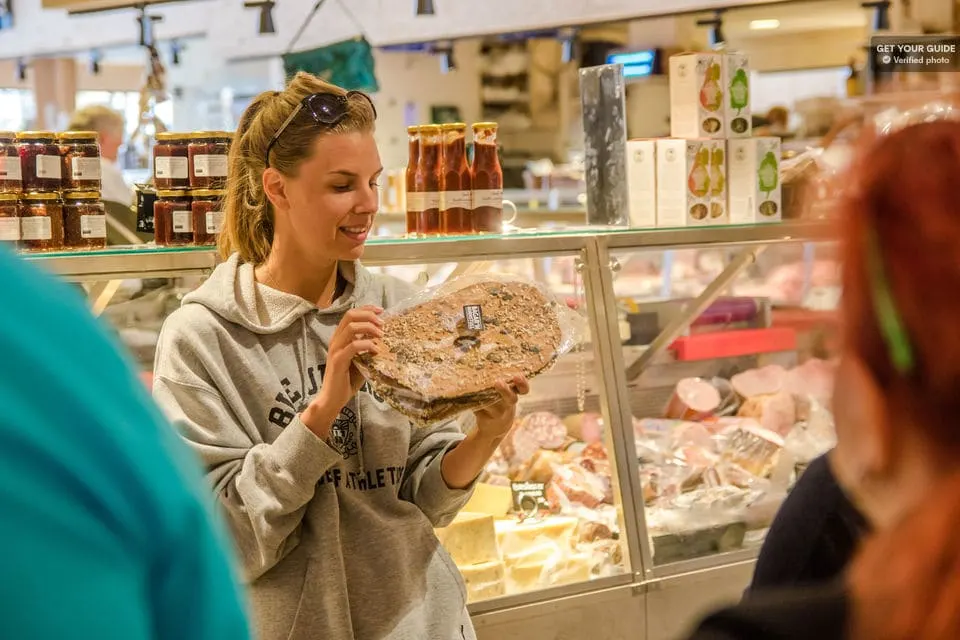 I try to squeeze a food tour into every visit to a new city and Stockholm was no different.
The food and walking tour I chose was four hours long and covered a little bit of everything. We had a taste of local cheeses and meats, speciality seafood, Swedish candies, cinnamon rolls and more. Everything was totally delicious!
As well as pigging out on the locally made food, this was a great way to explore the markets and learn a bit more about the history of the city.
Enjoy fika with a friend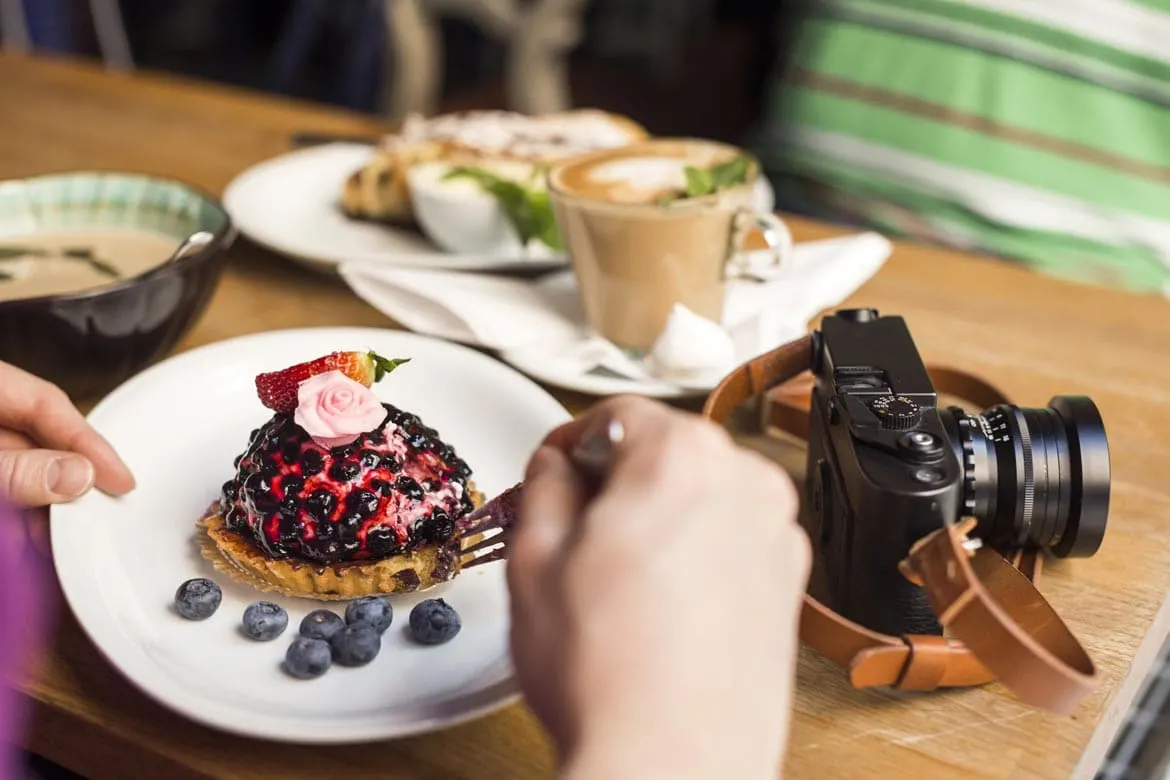 Fika is a part of Swedish culture centred on taking time out to enjoy coffee and something to eat with friends each day. It's a concept I could definitely get on board with and did so in Stockholm.
This would likely feature in your visit no matter what time of the year you were in town. But there's something extra special about indulging in fika in wintertime, when a hot coffee is more welcome than ever.
Cosy cafes selling hot drinks and cinnamon rolls (aka kanelbullar) and other sweet treats are never far away. One of my favourites was Ritorno, which has been open since 1934 and has a cool 1950s feel.
Watch an ice hockey game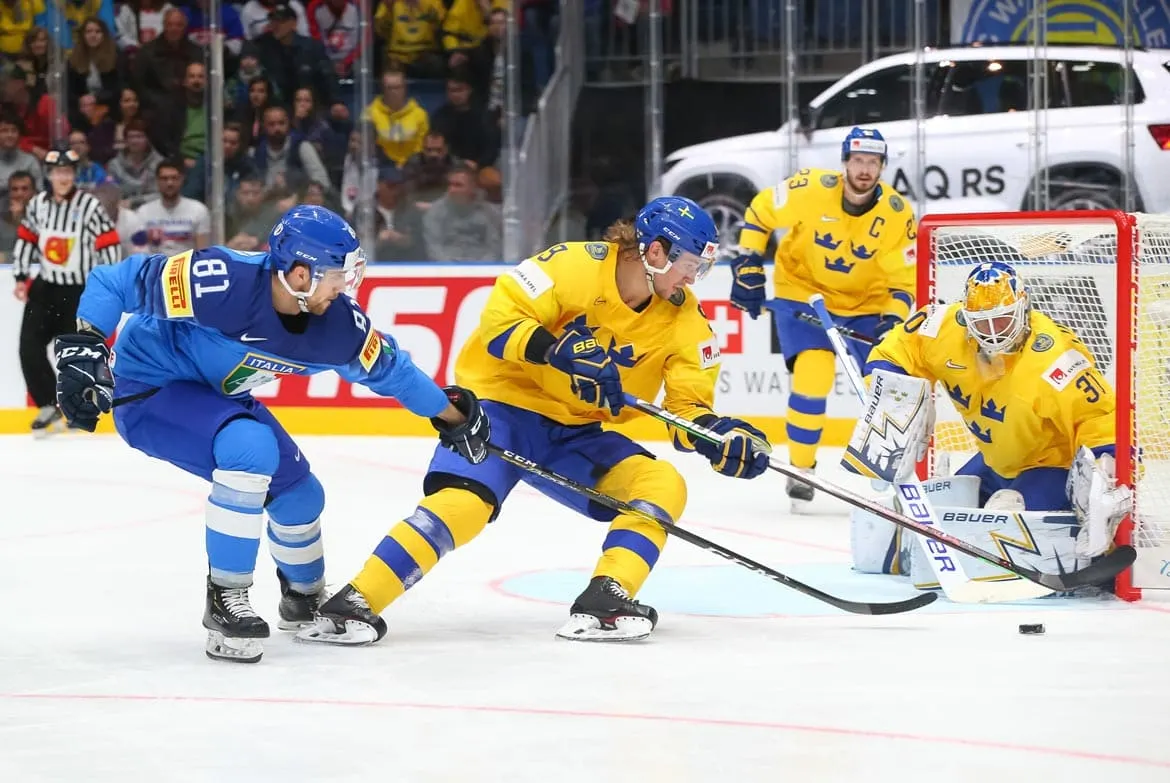 Winter is ice hockey season and since Sweden is renowned as one of the best nations in the world at the sport, it's well worth catching a game. Hovet is the home stadium of Stockholm's team, so if you can, time your visit for when they have a match on.
It doesn't matter if you don't know the first thing about ice hockey. I know next to nothing about the sport but still had a riot watching a game at Hovet. The atmosphere alone is enough to ensure you have a good time.
If you're looking at what to do in Stockholm in December, then this is a great time to go to a match. You can find out more on how to book a ticket here.
Visit the Fotografiska museum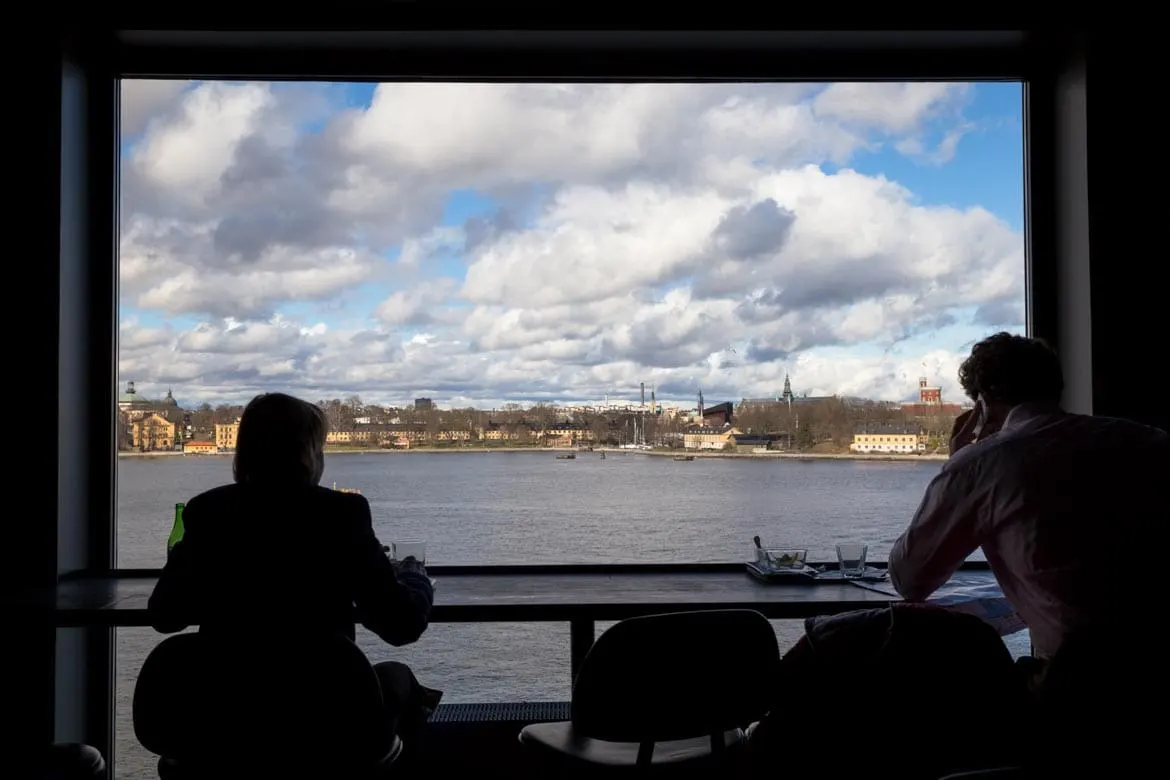 The city's museum of photography is more than just a place to view exhibitions. People flock to this cultural hub for the brilliant on-site cafe and bar, as well as drop-dead gorgeous views to the north.
That being said, the exhibitions are excellent, shining a spotlight on world-renowned and up-and-coming photographers. Any photography nerd like me will want to make this top of your list of things to do in Stockholm in winter or at any other time of year.
Fotografiska is open in the evenings too, making it a top spot for dinner and drinks before or after taking a look at the photography on show.
Tickets for Fotografiska cost £14 ($18) per person and this is the perfect place to spend a lazy afternoon in winter!
Spend an afternoon in a spa/sauna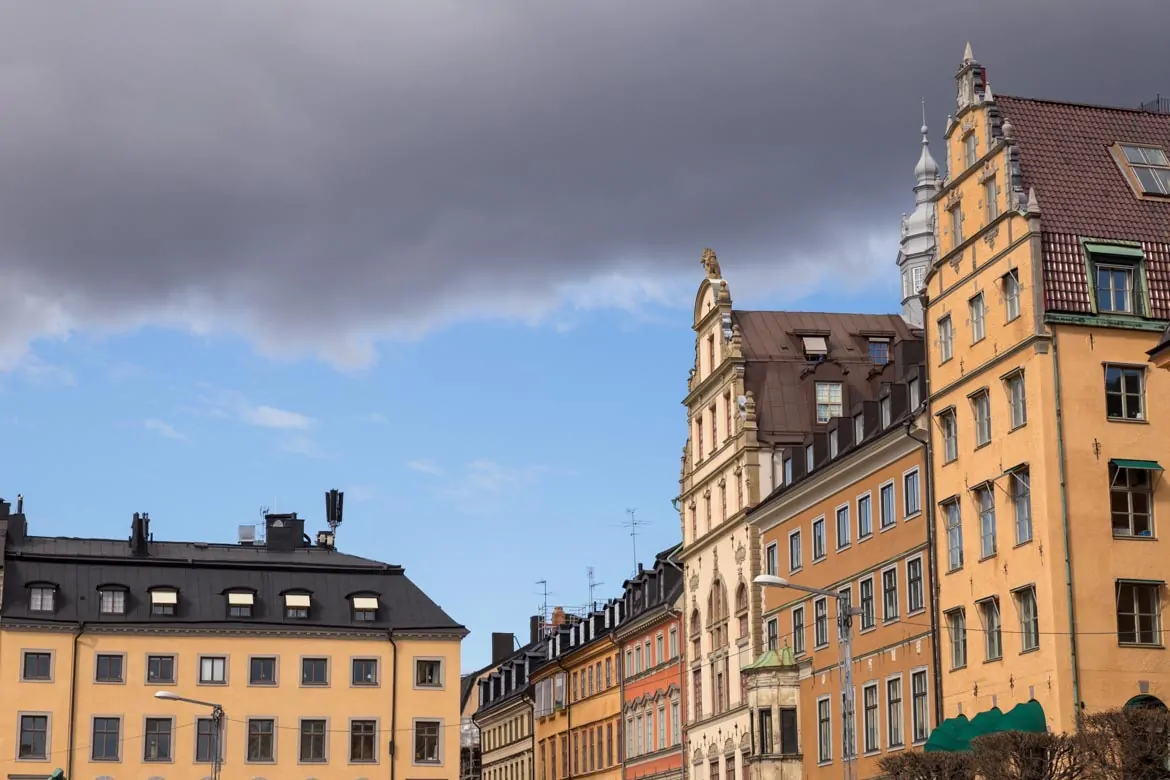 Go from the chill of the Stockholm weather to the intense warmth of a traditional Swedish sauna. Being a popular pastime, there's a real mix of more exclusive spas and ones that are closer to your regular swimming pool with a sauna added on. So whatever your budget, you should find somewhere to get your sauna on.
Apparently a lot of Swedes take a dip in a freezing cold lake before thawing out in a sauna. I was more than happy to stick to the sauna-only experience!
Take in the infamous Vasa Museum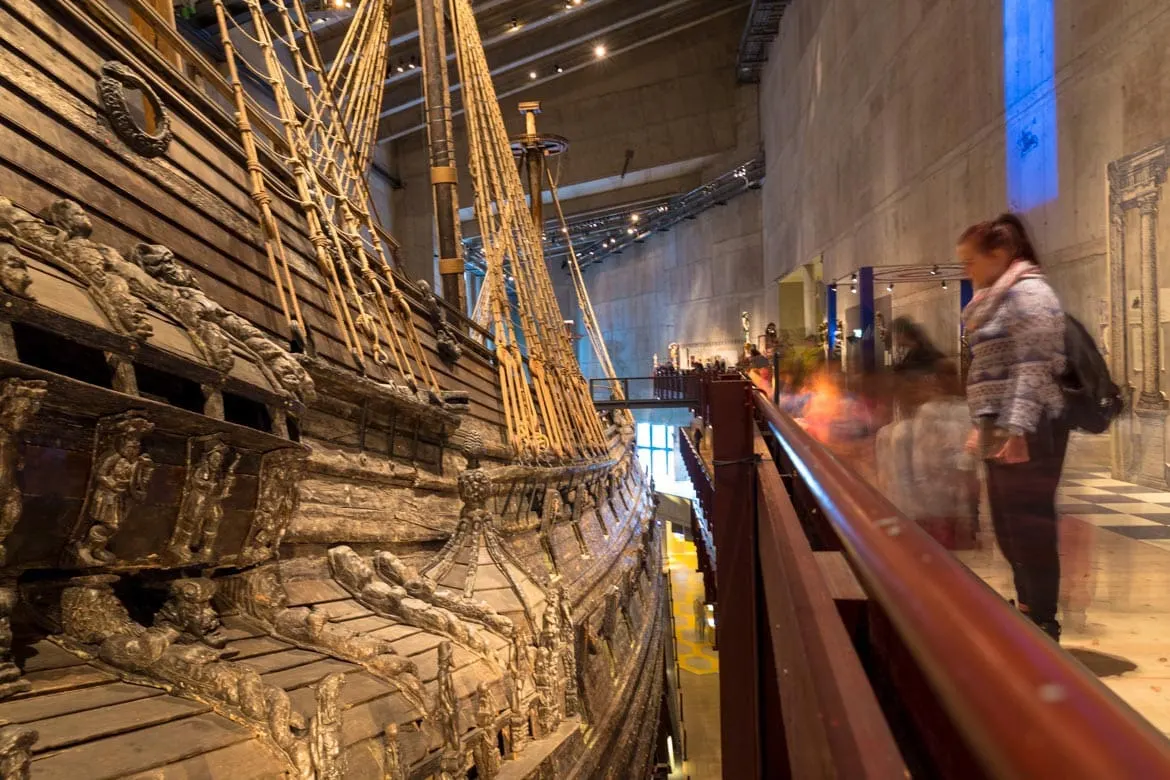 This is one of the city's most-visited attractions, named after the incredibly well-preserved 17th century battleship that's housed here. The story of the ship is fascinating – it sunk just minutes after taking off and was somehow lost in the harbour. They only found and salvaged the ship 300 years later!
For me, visiting the Vasa Museum is one of those Stockholm winter activities that's perfect for first-timers to the city. I've came here on my first trip to Stockholm and found it really interesting. This definitely isn't your typical museum that's for sure.
There are tours available in English, which are included in your entrance fee.
Go on a Stockholm boat tour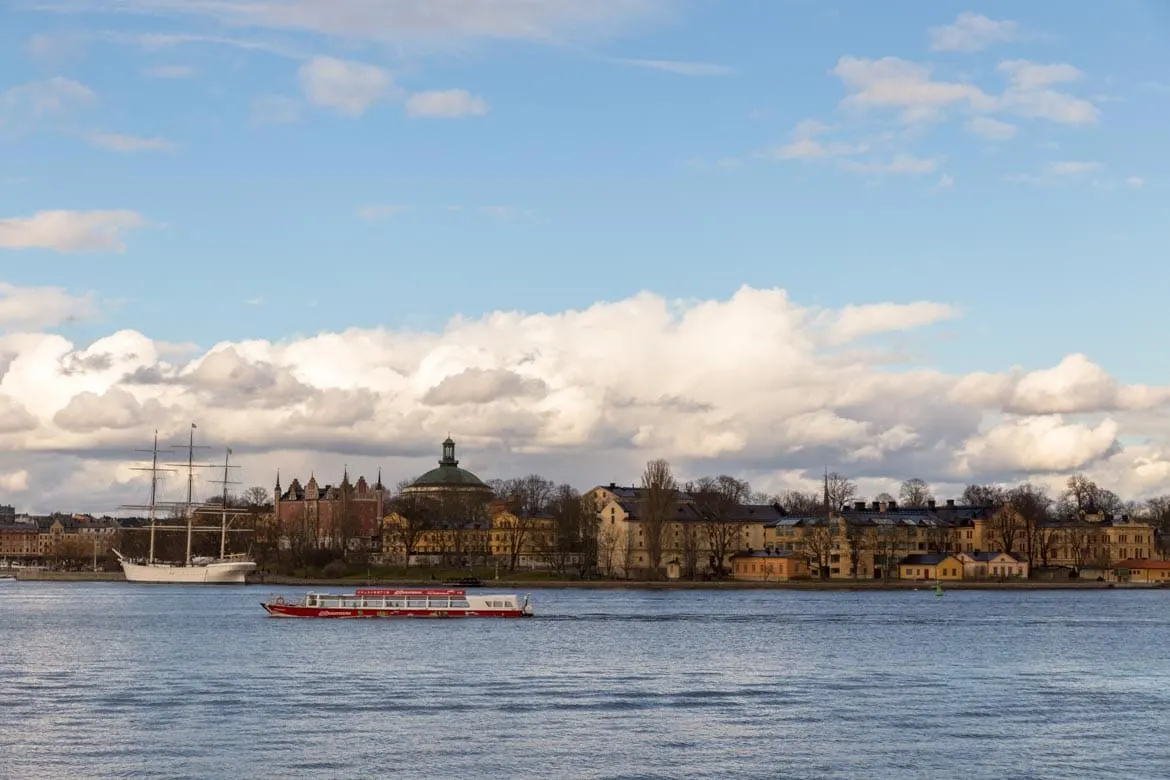 Stockholm is actually a collection of islands that are part of a wider archipelago, so water is a big part of the city's identity. For tourists, a boat tour is an awesome way to check out some well-known sights at the same time as admiring the scenery in the area.
Some routes do freeze over in winter, but a selection remain open year-round, meaning it's still a great activity for this time of year. There's also indoor areas on the boats, so you don't need to worry about the chill of the air out on deck.
On a winter boat tour of Stockholm you can enjoy the magnificent views of the city as you cruise along. This tour is a great way of seeing a lot of the city and you can buy Swedish Glögg on board too.
Explore the Stockholm metro stations (underground art gallery)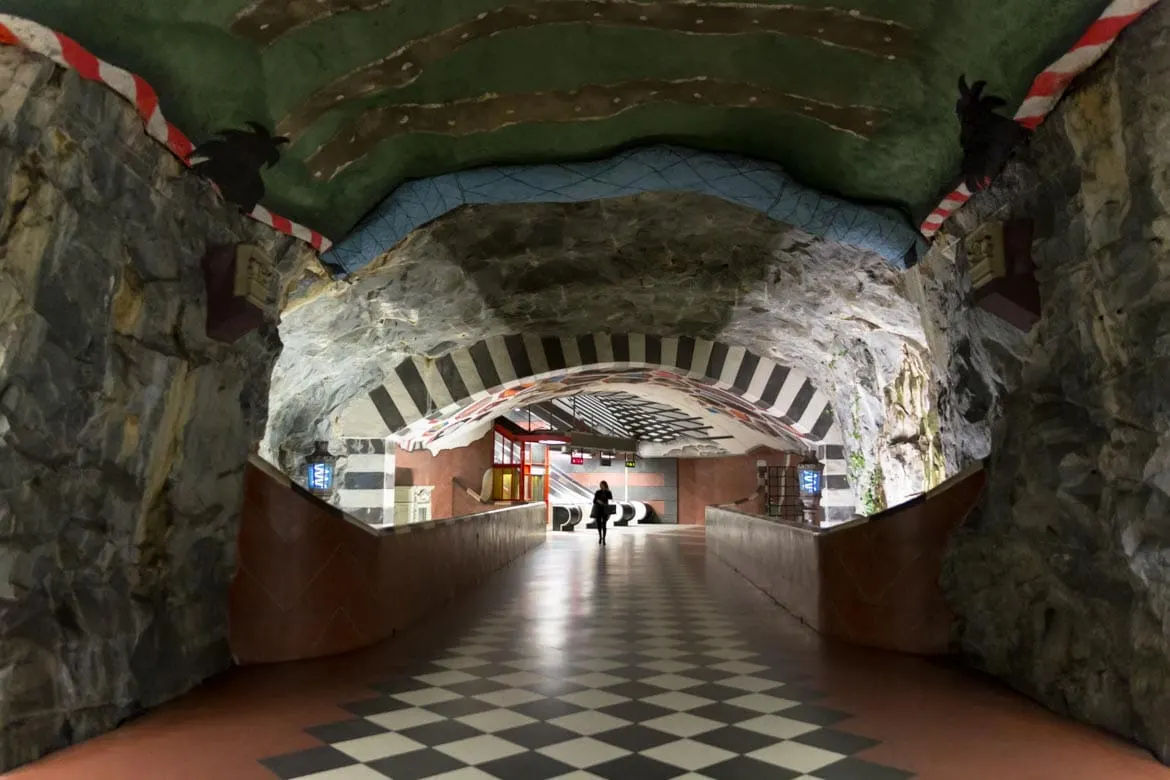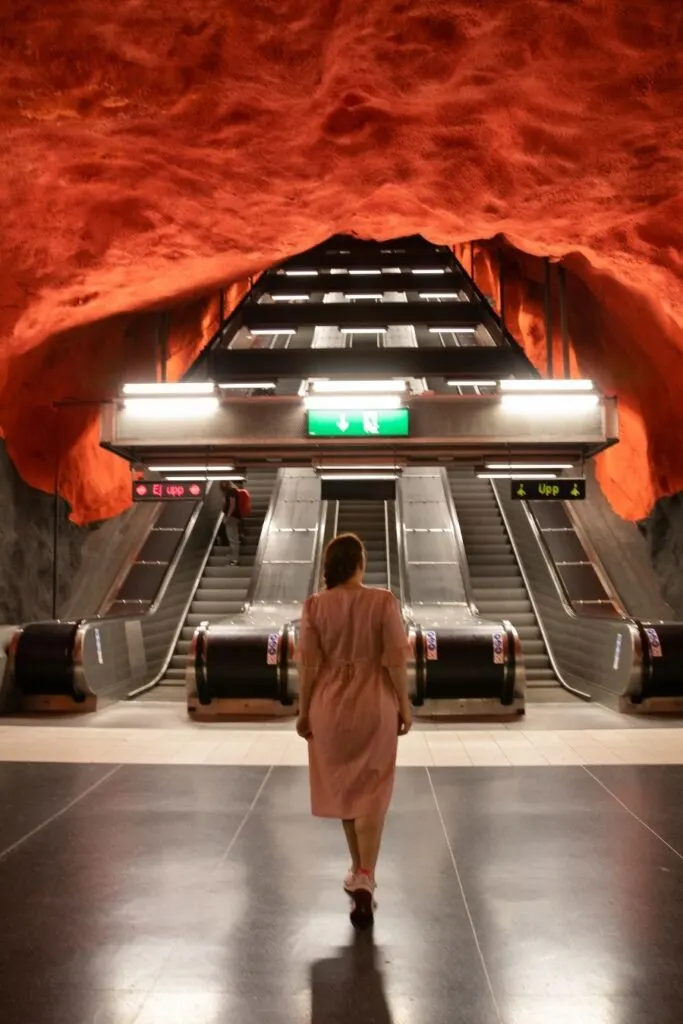 Stockholm has one of the most beautiful metro systems I've ever seen. That's because artists have created street art in 100 different stations, turning the whole thing into one city-wide gallery.
You can spot rainbow-coloured murals, installations, statues and more adorning the underground stations. Much of the art has a futuristic feel, which makes a cool contrast to the more traditional vibes in the city above ground.
---
Which of these winter things to do in Stockholm do you like the sound of? Are you planning a winter city break? Let me know in the comments!
Like this blog post? Then make sure you Pin it for the future!