Take a look at some of the amazing things you can do at Schiphol Airport, without a doubt one of the best airports in the world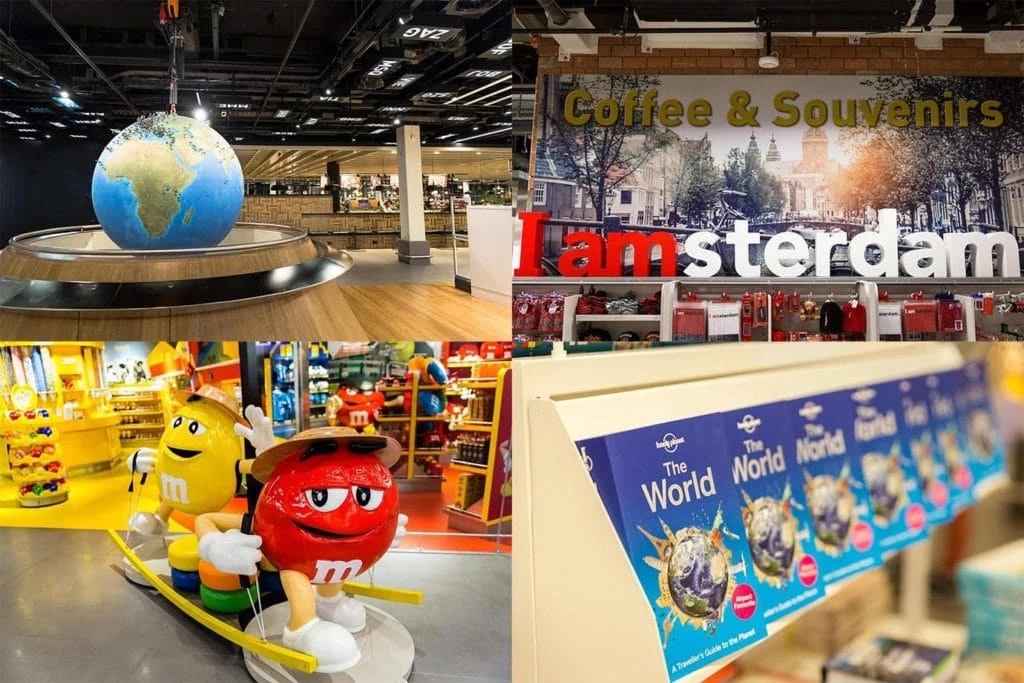 Have you heard the news yet? Lounge two at Schiphol Airport in Amsterdam has just reopened up and it's ready for business! Whoop whoop!
With six runways, Schiphol Airport has always been one of the busiest airports in the world serving over 60 million passengers a year worldwide. But now that it's recently renovated and reopened lounge two it's arguably the best airport in the world too.
From the digital Heineken bar to eating poffertjes (small pancakes) to bikes, cheese and tulips dotted around everywhere, the new lounge is a celebration of everything Dutch.
Also, for those tech junkies among you, they've got more plug sockets and USB ports than you can handle, and there's loads of work spaces if you need to work in-between flight connections at Schiphol Airport.
One of the best things about the new lounge two at Schiphol Airport is how close everything is.
If you're flying into gate D, you can get off the plane and have a beer in your hand in under ten minutes.
Then it's only 20-minute train ride before you're in the centre of Amsterdam to carry on the party! Happy days!
Anyway, I thought I'd give you an inside look at the ultimate list of things to do at Schiphol Airport. You'll never be bored at the airport again!
---
Find the man in the clock at Schiphol Airport and say hi
Check out some of the most expensive drinks in the world at Exquisite (as a cost comparison, there's a bottle of champagne AND a bottle of whisky to sell for
€

150,000 EACH)
Work out where your next holiday is going to be
And see if you can get the airport code to match it (don't forget to look up!)
Stuck for inspiration? No worries! Just get yourself over to the travel section!
Find the secret Johnnie Walker whisky bar and learn all about the sweet stuff (top tip – it's upstairs!)
And if you like it, don't forget to pick up a bottle of Black Label!
Tuck into some tasty Asian food at the Kebaya Brasserie (the ramen is to die for!)
Then indulge in some Belgian chocolates and champagne from Cafe Coco. Come on, you've deserved it

See if you're the big dog in town… then find out you're not
Feel like a big kid again at the Nemo science centre (and trust me, this isn't just for kids!)
Looking for food at Schiphol Airport? Then go for the best burgers in town at Taste from the Lowlands
Or if you fancy something a little healthier, perhaps some fruit and a juice?
But don't forget to pick up some M&Ms! Everyone loves M&Ms!
If you consider yourself to be Mozart then go and have a tinkle on the piano
Or perhaps you'd just like to find a quiet spot in the library and catch up on a good book at Schiphol Airport
Looking for a place to stay near Schiphol Airport? Forget that! Stay IN the airport! Yotel is gate side making it one of the most convenient airport hotels ever
And if you want to relax and start your holiday early, go to the wellness centre and have a spa treatment. Mmmm, bliss…
Finally, go shopping at Schiphol Airport and pick up a souvenir of your time in Amsterdam (I'd recommend a Miffy doll!)

Sit back, enjoy the flight, and think about where you're going to fly to next
And as you're flying back to the UK thinking about the amazing time you've just had, look out the window and try and work out what these strange bright lights are…
So, there you have it, the ultimate list of things to do at Schiphol Airport. Use this and you'll never be bored Schiphol Airport again!
Return flights from London to Amsterdam Schiphol with KLM cost as little as £88 and only takes 45 minutes, perfect for a weekend break or flying onto any other destination around the world.
Also, check out Hand Luggage Only's awesome video on the 12 Unexpected Things to do in Amsterdam Schiphol Airport. It should give you an insight into what it's really like there!
---
What are some of your favourite things to do at Schiphol Airport? I'd love to hear what you get up at the airport so make sure you post in the comment box below!
Like this blog post? Then make sure you Pin it!