If you're heading to Lombok and the Gili Islands in Indonesia then make sure you do some of these things while you're there!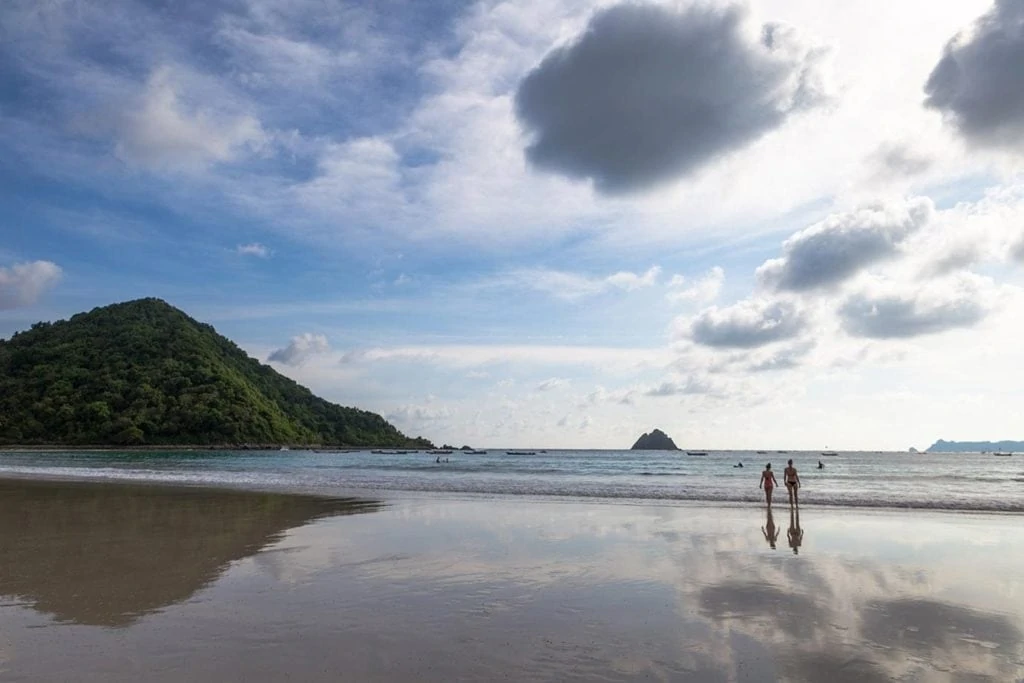 There's no doubt about it, Bali has been the most popular island for tourists coming to Indonesia for the past 20 years. It's been the pin-up poster boy for Indonesia Travel (the tourist board) for decades, and it's served them oh so well.
Yet somehow Lombok and the Gili Islands have managed to slip under the radar of mainstream tourism despite being only a stones throw away from Bali (when you're looking on a map at least). These make them idyllic places to visit, and there's so many things to do on Lombok and the Gili Islands it's unreal.
If you're looking for the Bali that you've heard so much about – the one with beautiful waterfalls, lush rainforests and perfect pristine beaches – yet one without the tourists, then head to Lombok and the Gili Islands. This is the Bali from 20 years ago.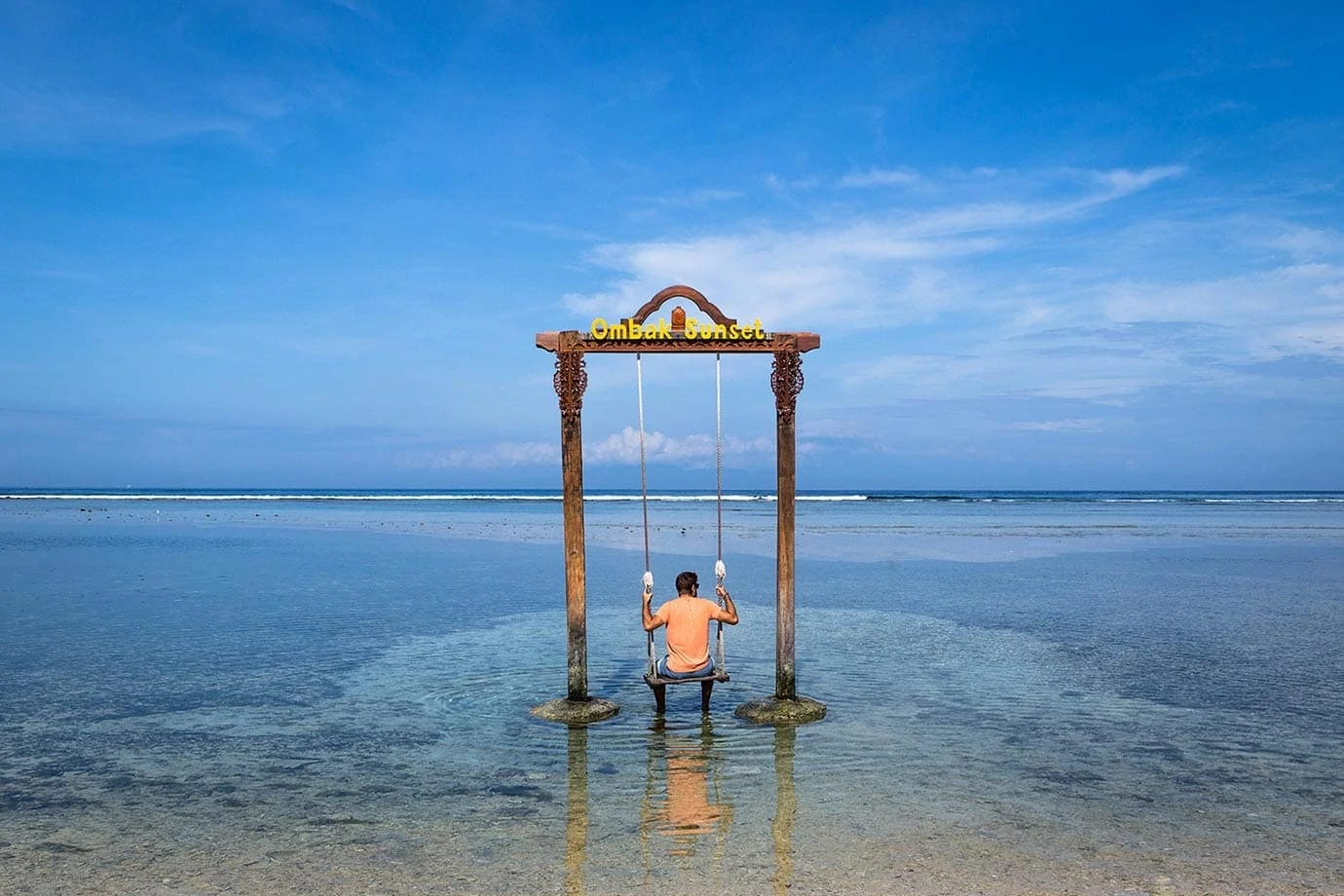 Hire a scooter and drive around the island of Lombok
One of the best things you can do on Lombok is hire a scooter and ride around the island. With volcanoes and waterfalls, there's no shortage of stuff to see. Also, there aren't as many cars on Lombok as there are on Bali so it's definitely easier and more relaxing. Zoom zoom!
Cost: 50,000-80,000 IDR (£3/$4-£5/$6) per day. It works out cheaper if you hire for a longer period of time.
Conquer Mt Rinjani
Volcanoes are two a penny in Indonesia but the views don't come more beautiful than at the top of Mt Rinjani. Be warned though, this isn't for the faint hearted. Climbing up Mt Rinjani is usually a three day, two night hike, so it's fairly intense. Still, with views like this, it's worth it.
Cost: $240 for a three day, two night package but negotiable with more people.
Learn to surf on Selong Belanak Beach
Kuta in southern Lombok has some of the best surfing in Indonesia and it's also a fantastic place to learn too. The best waves for learning are on Selong Belanak Beach (it's a beach break so you can walk out to the waves without paddling), and there are a number of beach shacks with surf boards to hire and beginner lessons too.
If you're heading over to this part of Indonesia, then check out the best beaches in Kuta Lombok. There are some amazing surf spots dotted all around the island.
Cost: 300,000 IDR (£6/$8) for a two hours lesson or 100,000 IDR to hire a board for the day.
Go on a party boat on the Gili Islands
If you're looking for a party then Gili T is where it's at. Along the main strip there are a few places selling boat parties around the Gili's and they are… hedonistic. If you're looking to meet a load of like-minded people and get on it in the ocean then a boat party's for you!
Cost: $25 for girls, $32 for boys (sorry boys).
Try Extra Joss for the first time in your life and wonder why you did it
Extra Joss is essentially like an energy drink but in sherbet form. You can have it on it's own for a little kick, but when you're on the Gili's usually you have it with a shot of vodka. It's hideous but it gets you buzzing all night long. (WARNING: I should probably tell you that Extra Joss is banned around the world except in Indonesia and the Philippines. However, this might make you want to do it even more!)
Cost: 40,000-100,000 IDR (£2/$3-£6/$8) per shot depending on which bar you're in.
Find the swings on the west coast of the island for that sunset picture
If there's one shot that sells the Gili's it's this one. When it comes around for sunset everyone heads over to the west of the island to bag themselves one of the swings. Here's a little insider tip though – if the first swing is busy (and it undoubtedly will be) then keep on walking. There's actually about six different swings on the west of Gili T, each one getting quieter and quieter up the coast.
Cost: Free!
Head over to Gili Mono and do absolutely nothing
If you're a backpacker you stay on Gili T. If you're a couple or on your honeymoon you stay on Gili Air. And if you're looking to do absolutely nothing for a day or two then you stay on Gili Mono. This place is super quiet and it's really easy to kick back and relax – there really is nothing else you can do!
Cost: $160 to stay at a swanky hotel.
Dive, dive, dive
The Gili's have become a bit of a hot spot for divers with a bunch of sites around the three islands. If you walk along the main strip there are more than a few dive shops all trying to get your custom, and there are even a couple of the north of the island too. One thing though, there is a price fix on the island which is non-negotiable. Unfortunately, this price is pretty hefty!
Cost: 540,000 IDR (£34/$42) for one dive (cheaper if you do a package).
---
If you're looking for some incredible hotels then check out this post on where to stay in Bali – makes me want to go back and try a couple of these!
Have you ever been to Lombok and the Gili Islands? If so, what are you top things to see and do on the islands? Let me know in the comment box below!
My visit to Indonesia was part of a press trip organised by Indonesia Travel as part of their #TripOfWonders campaign. As always, all views and opinions are entirely my own and without bias.
Save