Are you looking at where to stay in Lanzarote? From Costa Teguise to Arrecife, these are some of the best hotels in Lanzarote, Spain!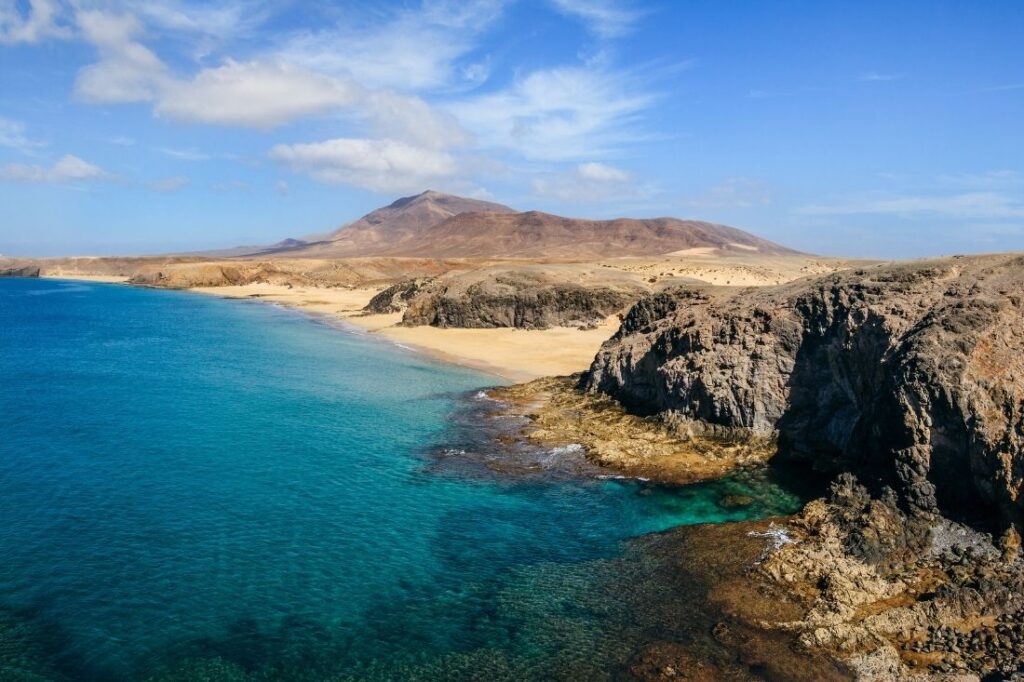 It's come to that time of the year when we all start getting excited about Black Friday deals. For us who love travelling, that usually means some incredible savings to be had on hotel deals.
That's why I wanted to put together this list on where to stay in Lanzarote. This is absolutely perfect if you're looking at getting away for some winter sun.
If you're quick and book in November, you can grab an absolute bargain. Some Black Friday hotel offers are up to 60% off (a 40% discount + an extra 20% with the code BF2021).
One of the best things about this is you don't have to travel right now. You can book now, pay later with the best price guaranteed, and then travel on your holidays next year. How good is that!?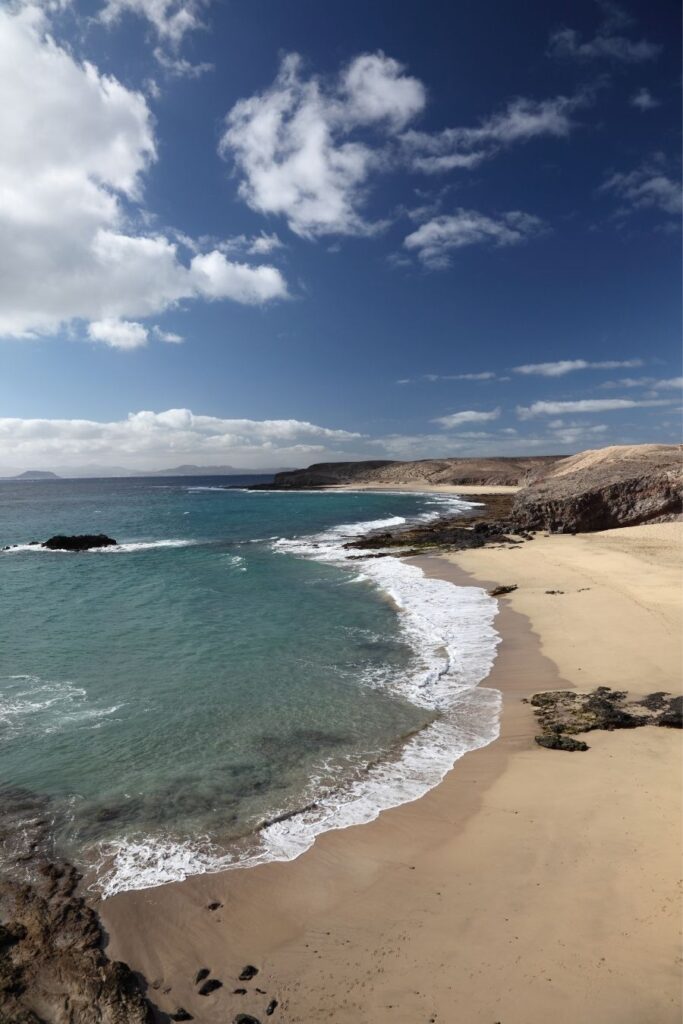 Travelling to Spain in peak season can be really expensive and very touristy. However, if you travel in the shoulder season it's a lot quieter and you can get some great discounts.
I travelled to Lanzarote in November/December and it was such a lovely time of year to visit. I still got a lot of that winter sun with temperatures around 20-24°C during the day, but there was hardly any tourists.
So, if you're looking for hotels in Lanzarote, these are some of the best ones around. Hopefully you'll be able to book somewhere special for a holiday next year!
Where to stay in Lanzarote, Spain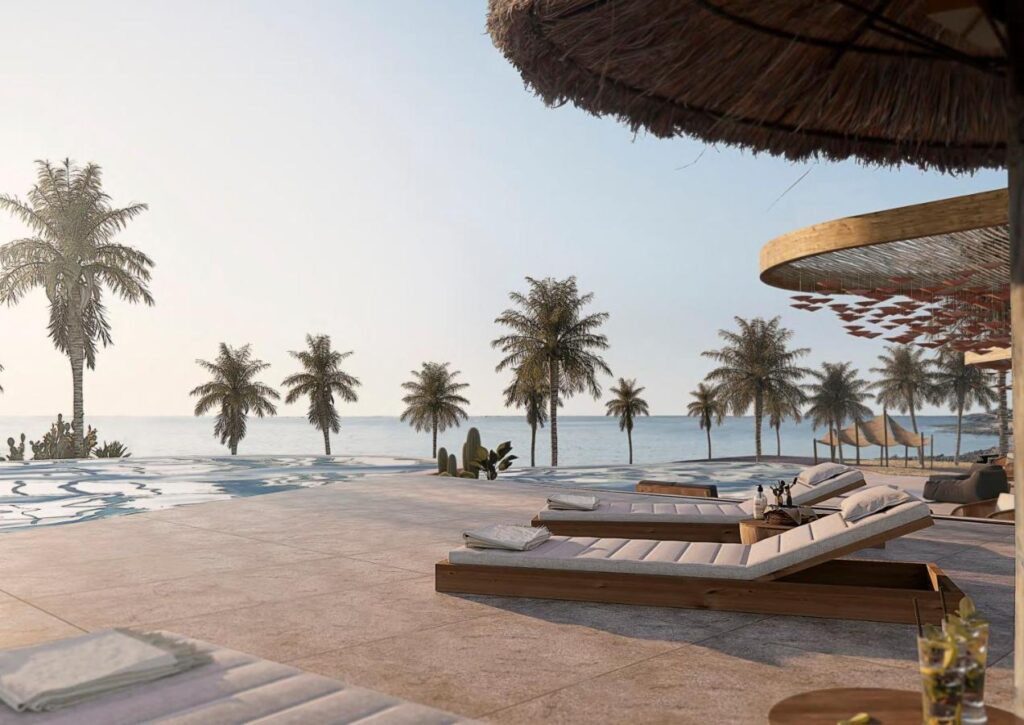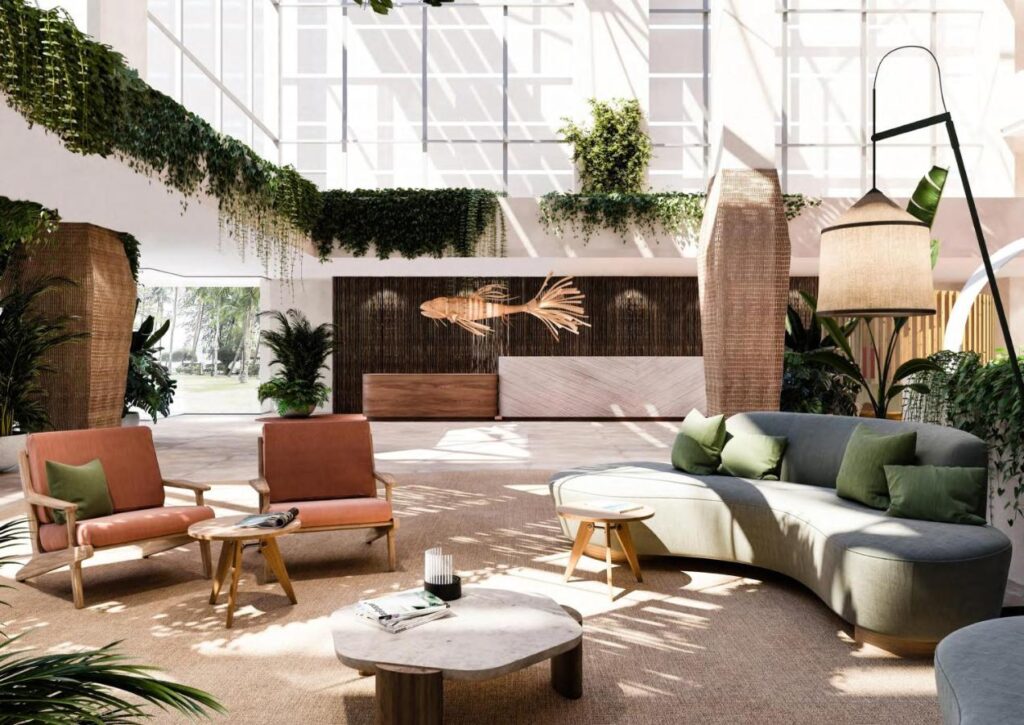 This is one of those hotels where you immediately feel like you're on holiday.
Located in the quiet coastal town of Costa Teguise, the Barceló Lanzarote Royal Level is 4* hotel situated right on the seafront surrounded by the dramatic volcanic landscape of the island.
One of the best things about this hotel are the sea views. There's nothing quite like pulling back the curtains and overlooking the Mediterranean ocean. All of the rooms are very elegantly designed with modern touches too.
The hotel has two open air swimming pools, a gorgeous private infinite pool and a chillout pool bar where you can sip a cocktail and enjoy live music with stunning seaside views.
I would say this is one of the more secluded resorts in Lanzarote, so if you're looking for a place to just chill, this could be perfect for you.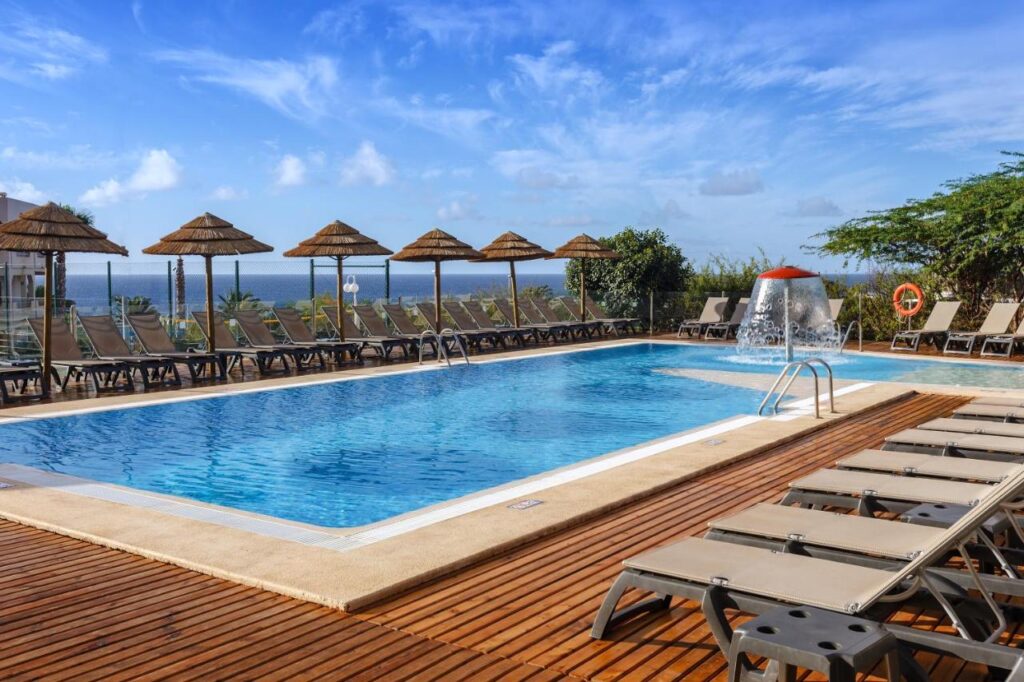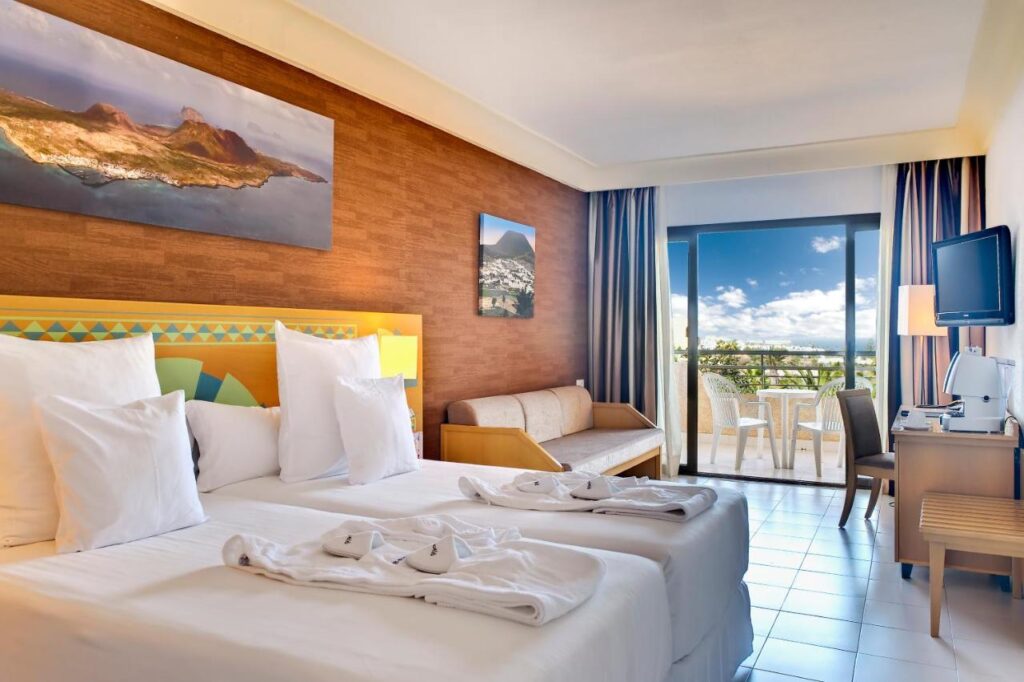 This is one of the larger hotels in Lanzarote, but it is still an amazing place to stay on the island. If you're looking for a family friendly hotel or you adore sports, then this is the hotel for you.
Located in Arrecife, about 16kms from the airport, the Occidental Lanzarote Mar is right on the waterfront and close to the beaches.
With it's 3 swimming pools for adults, 2 pools for children, playgrounds and kid's clubs, this is a great option if you're looking at travelling with the little ones.
Saying that, it's not just all about the kids here. There's a range of gastronomy options for the adults too.
Also, if you like keeping fit, there is an Olympic sized swimming pool, a professional cycle centre and a fitness studio.
If you're looking for something a bit more relaxed, there is a wellness centre where you can book in for a treatment.
At Occidental Lanzarote Mar, you can enjoy a paradise holiday on the Lanzarote coast with beaches with crystal-clear waters, the volcanic landscapes teeming with emerald green vineyards and picturesque white houses located inland on the island.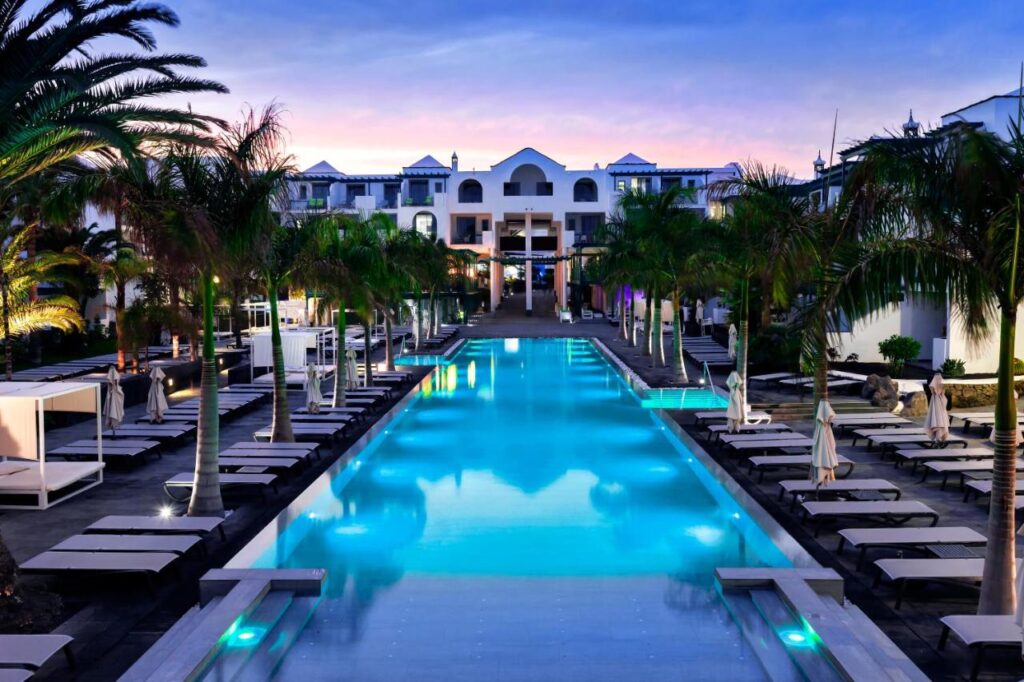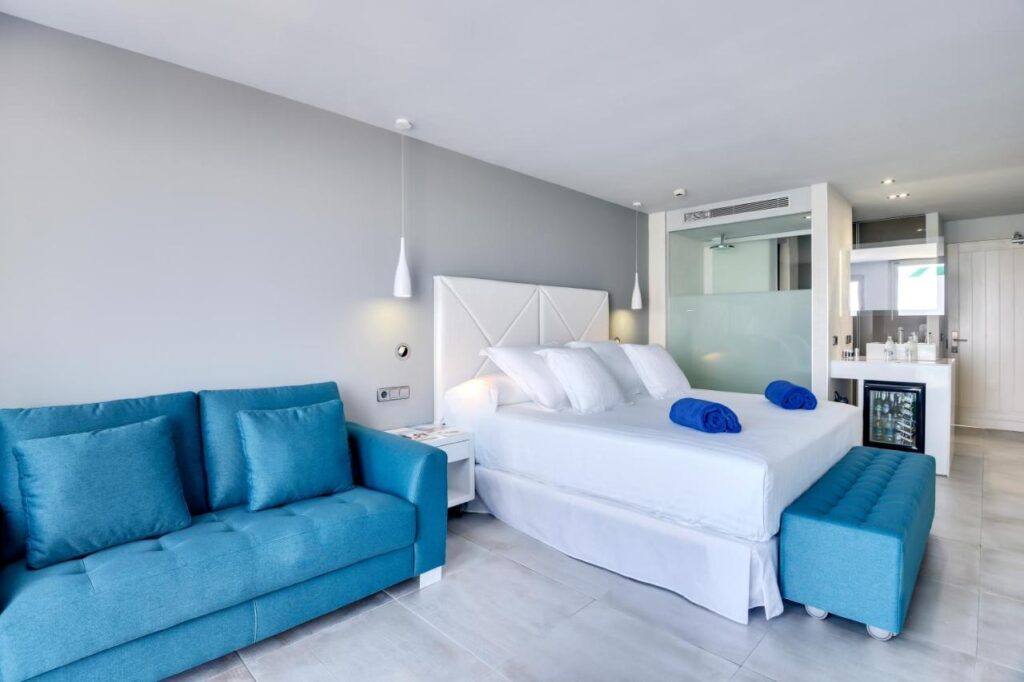 If you're looking at where to stay in Lanzarote, then the Barceló Teguise Beach is an amazing option.
This hotel has recently been renovated and has unparalleled views of the Mediterranean.
Being an adults only hotel, you can expect a certain level of luxury that you wouldn't find on other resorts in Lanzarote. There are private hot tubs in most rooms, either inside or outside on the terrace. I mean, come on, how good does that sound?
There are a number of places around the resort where you can grab a sunset cocktail or eat in one of the delicious restaurants. There are also two pools, a modern gym and a wellness centre too.
Also, if you sign up to My Barceló there are special rates and discounts when booking which is an extra bonus.
This hotel would be ideal for a couple looking for a romantic holiday in Lanzarote.
---
This post is in association with Barceló Hotel Group promoting their Black Friday and Cyber Monday deals. As always, all view and opinions are my own.
Where are some of your favourite places to stay in Lanzarote? Let me know in the comments below and I'll add them to this blog post!