Planning a trip to Lanzarote? From wooden domes and quaint farmhouses, to adults only retreats, here are the best boutique hotels in Lanzarote!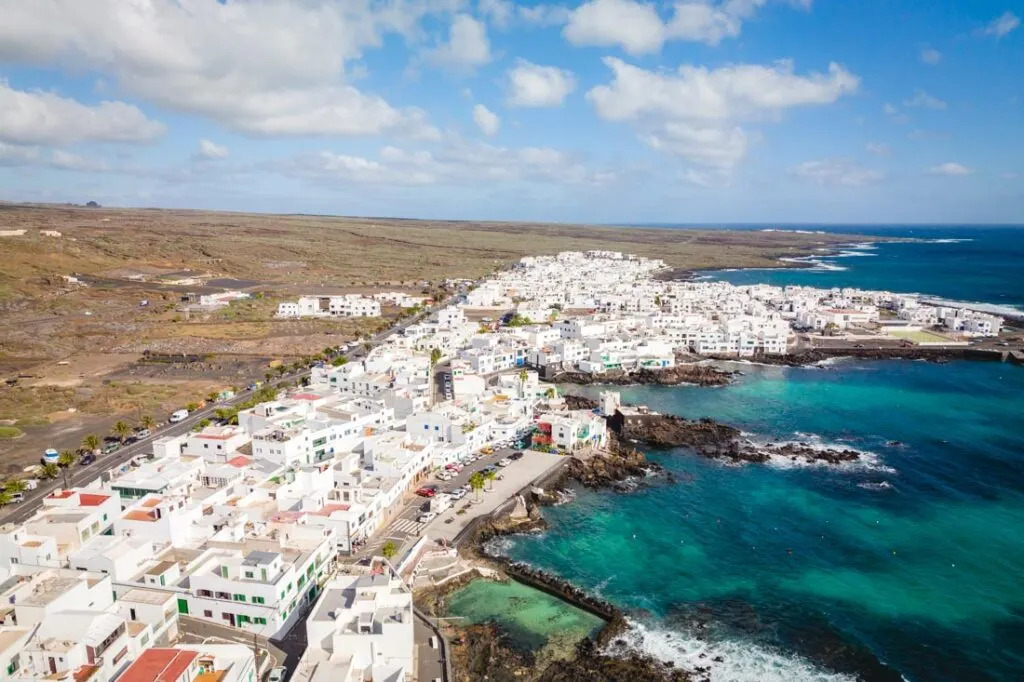 Lanzarote, one of the Canary Islands, has long been a popular tourist destination, and for good reason! Lanzarote has stunning landscapes featuring luscious rainforests, black sand beaches, ancient volcanoes and crystal clear blue water.
Visitors to the island spend their days lazing on the beach, windsurfing, visiting lava tubes, hiking, or riding buggies. Honestly, I will always have time for one more trip to this gorgeous island (even when I've just gotten back).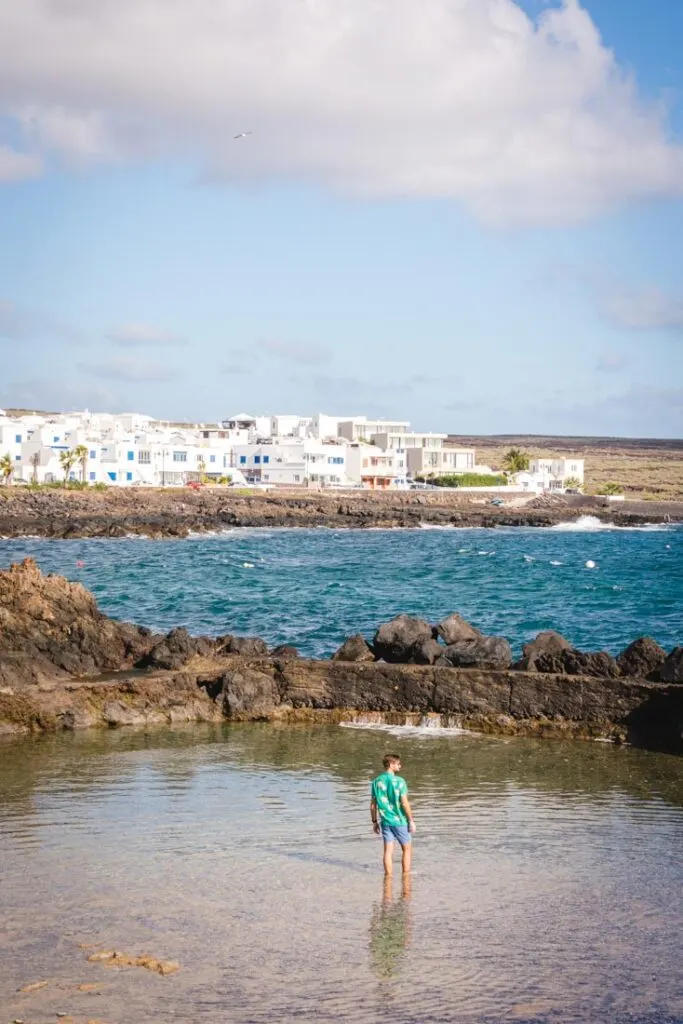 Due to its popularity, there are many large tourist resorts on the island. However if, like me, you prefer a more individual experience, boutique hotels in Lanzarote are the way to go.
Let your stress melt away at the adults only Lani's Suites de Luxe, or spend a few nights in the unique surroundings of Tara Domo. These boutique hotels help ensure you spend more of your holiday chilling by the pool – and less time in line for the breakfast buffet!
So, if you're headed to Lanzarote soon, or just daydreaming about island vacations, you'll need to know where to stay. To help you plan, I've created a list of my favourite boutique Lanzarote hotels in Lanzarote, as well as some information about the different neighbourhoods on the island.
To help plan your trip further, check out my guide to driving in Lanzarote. This will help with everything from car hire to what it's actually like driving on the roads here.
Where to stay in Lanzarote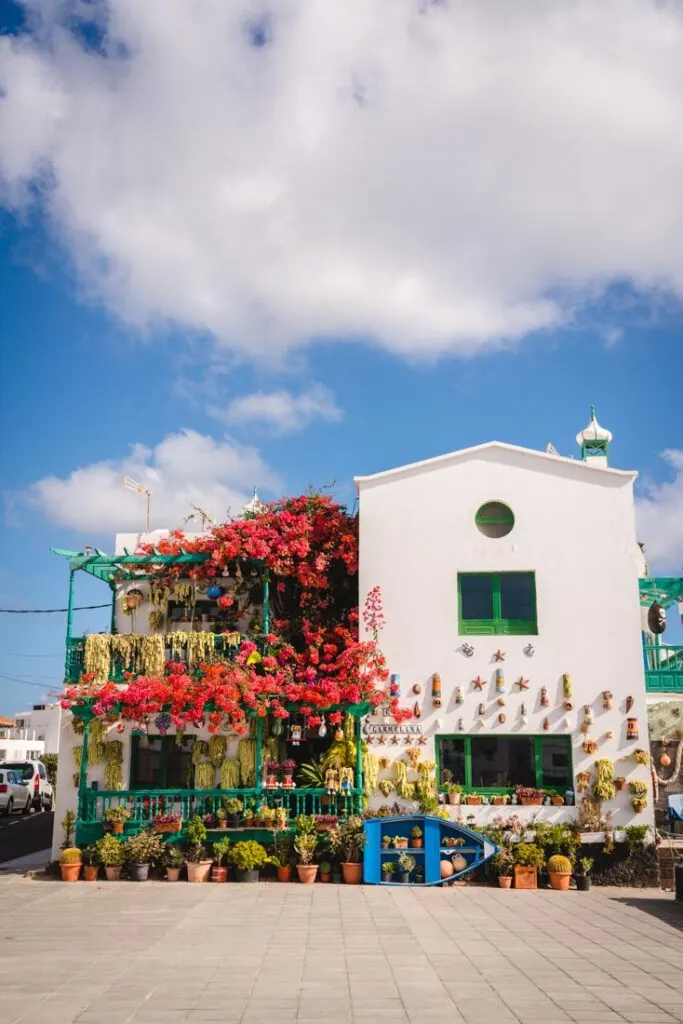 The whole island is just 60km long and 25 km wide, meaning no matter where you stay, you'll be able to reach anywhere on the island in an easy day trip. However, you'll definitely find that some spots are more suited to your holiday needs. Take a look at my easy guide below:
Puerto del Carmen – Travelling with friends and looking to experience some of that holiday nightlife? Packed with bars and clubs, Puerto del Carmen is best place to stay if you're looking to party the night away. Alongside the famous nightlife, here you'll find the relaxing Playa Grande, and excellent diving spots.
Costa Teguise – Costa Teguise is a friendly area offering calm beaches, vibrant markets, windsurfing, and excellent seafood restaurants. If you want everything at your doorstep, this is the spot for you.
Playa Blanca – If you're travelling with your family – the tranquil Playa Blanca makes an excellent base. Here you can explore volcanic caves, splash around the water park, and even check out an underwater museum.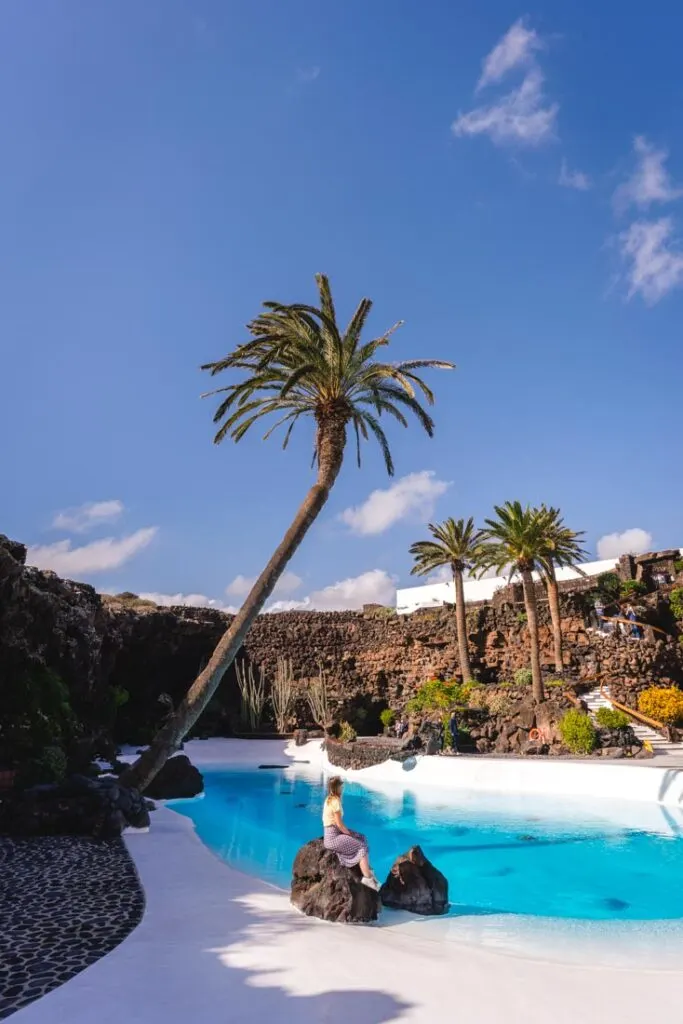 Famara – Situated on the north-west coast of the island, Famara is a hot-spot for surfers and kite-surfers. There is a shipwreck just off the coast, some great places for snorkelling, and some incredible coastal walks to enjoy.
Haria – Located on the island's north, this area is less know on the tourism trail – making it a great budget option. If you're travelling on a shoestring and have access to your own transport – this is the area for you.
Playa Honda – If you're short on time and want to maximise your beach time – this is the best beach close to Lanzarote airport. The area is super close to Arrecife, the island's capital, and much less touristic than other beaches on the island.
---
Boutique Hotels in Lanzarote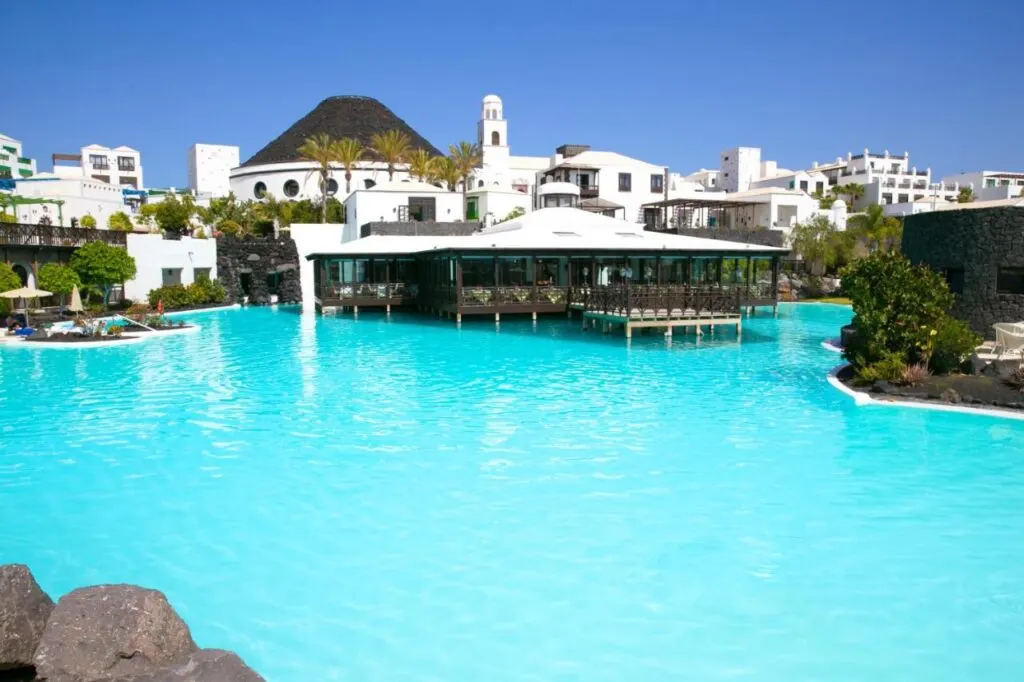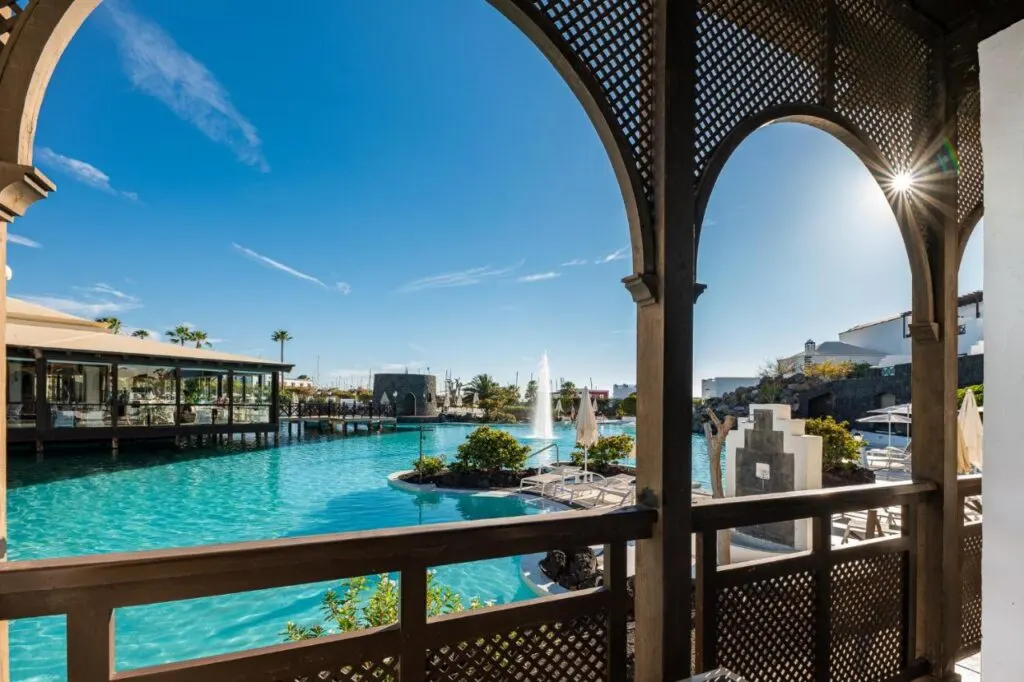 Decorated in the traditional white-washed style with volcanoes decorating the backdrop, Hotel The Volcán Lanzarote creates a striking picture. Guests here can enjoy the use of 5 oasis style pools, a water-bubble bed, and Turkish bath.
Wonderfully situated near the marina, you can relax your days away sipping cocktails and watching the boats come in. There is a kids club and an adults only area at the hotel, and a twice weekly market nearby: here the whole family will be entertained.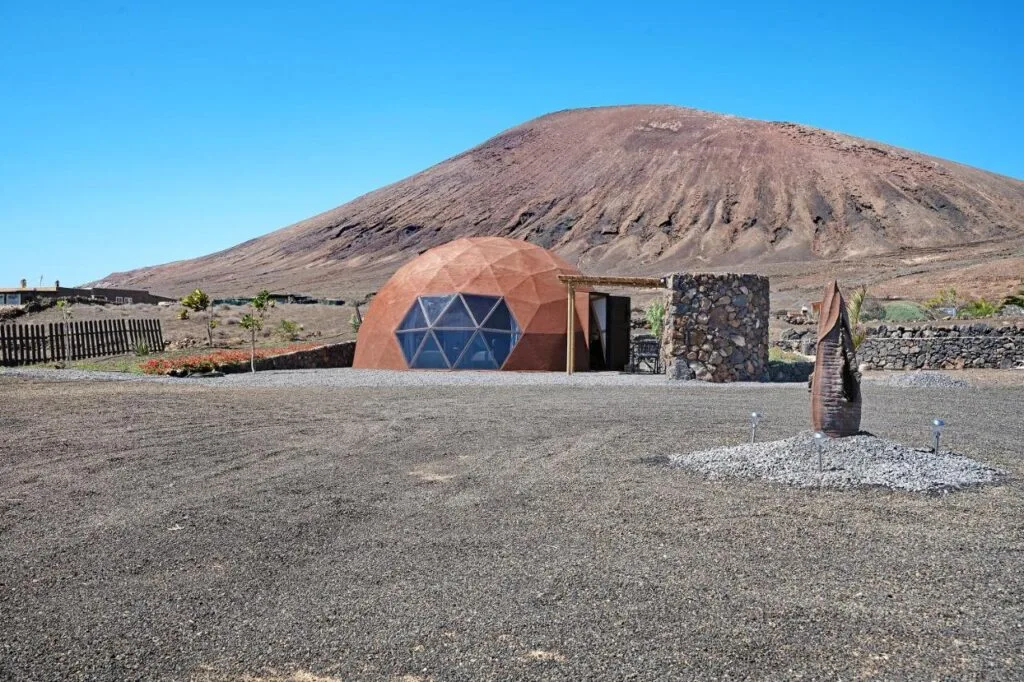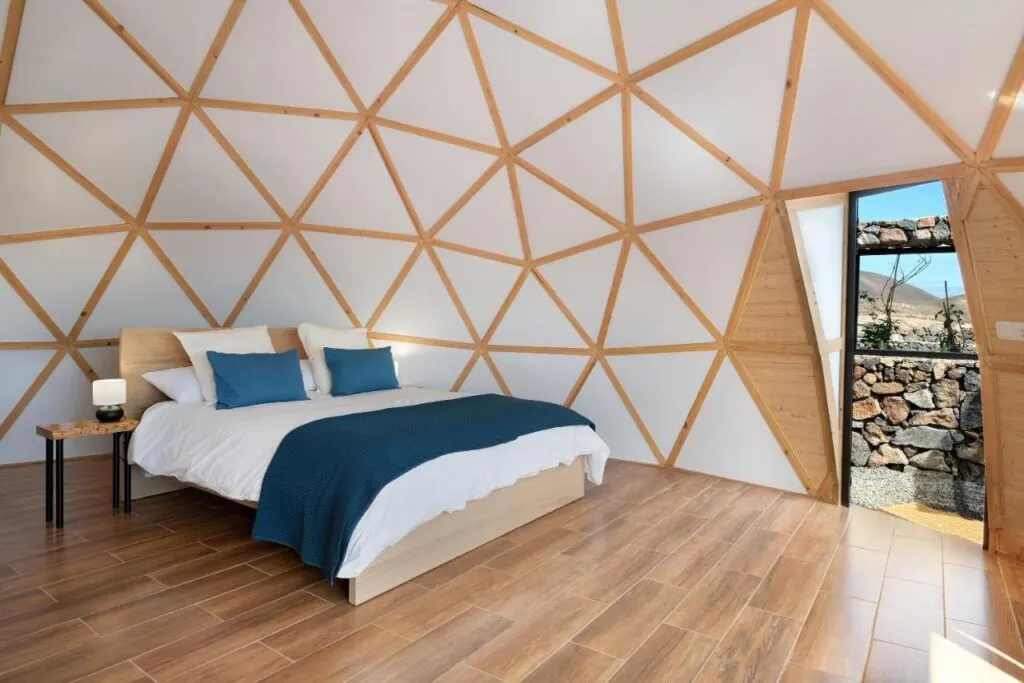 To experience one of the most unique Lanzarote Hotels, base yourself at the incredible Tara Domo. Located in Teguise, looking out over the water, you'll be immersed in the feeling of tranquil solitude.
The wooden dome comes complete with everything you could need, including a a kitchen, wifi and private garden area. The dome is located just a 10 minute walk from the beach and there are a few restaurants within a 20 minute walking distance. A stay here will be like nothing you've done before!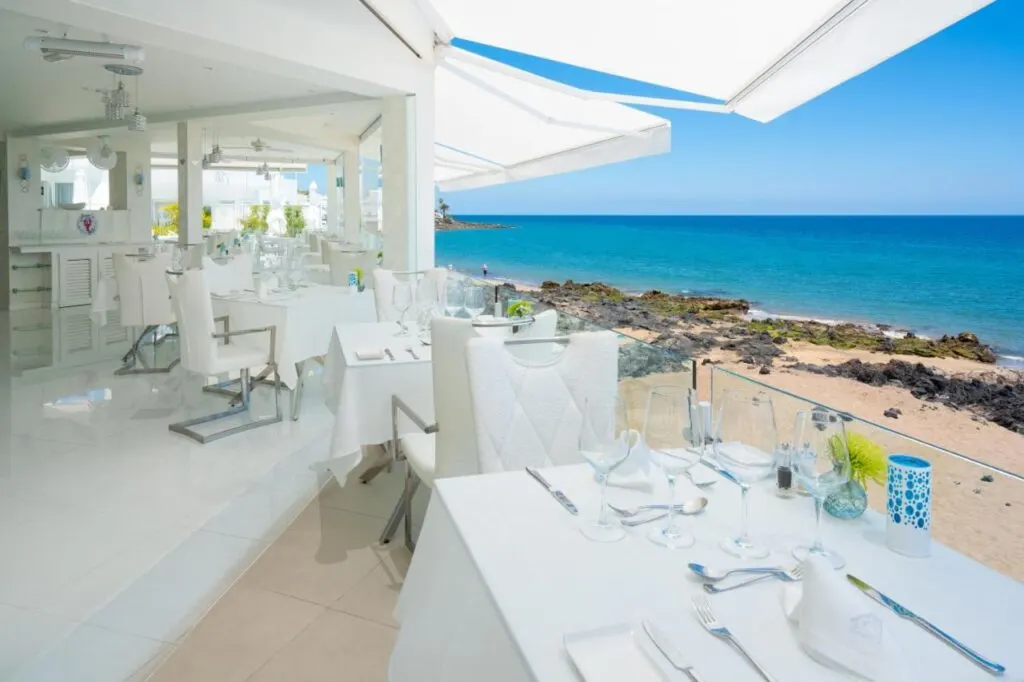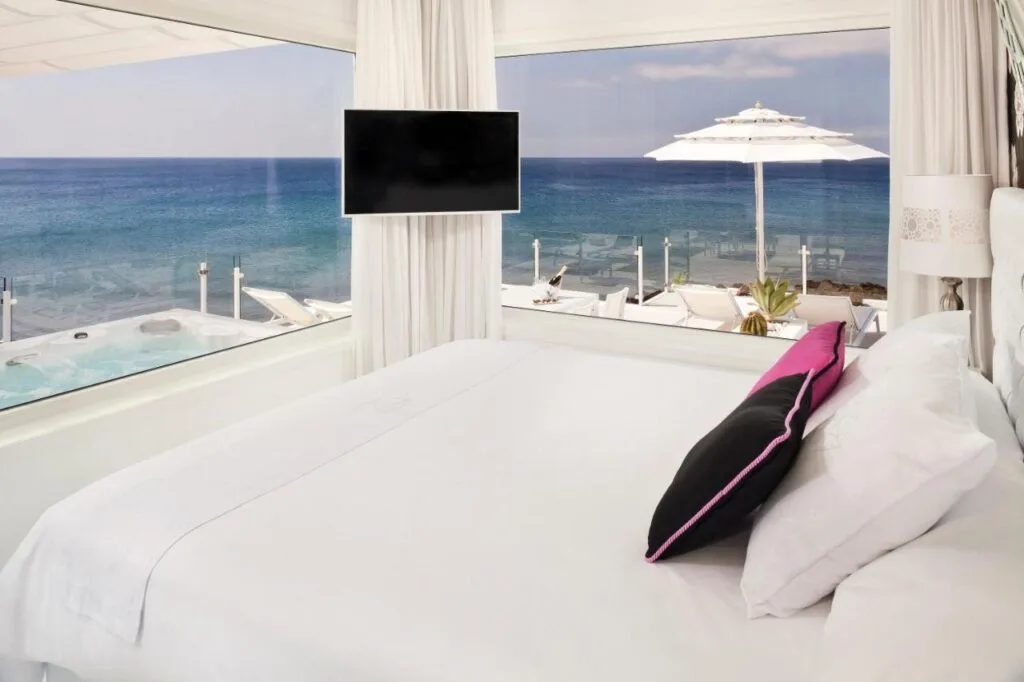 Relax in pristine surroundings at the Lani's Suites de Luxe. This 5 star accommodation is for adults only, and features its own wellness spa and guest only pool area.
The rooms are pristine white with touches of colour, and some suites come complete with private outdoor hot-tub with sea views. Located on the waterfront just a short walk from Playa Grande, this is one of the best boutique hotels in Lanzarote to rejuvenate in style.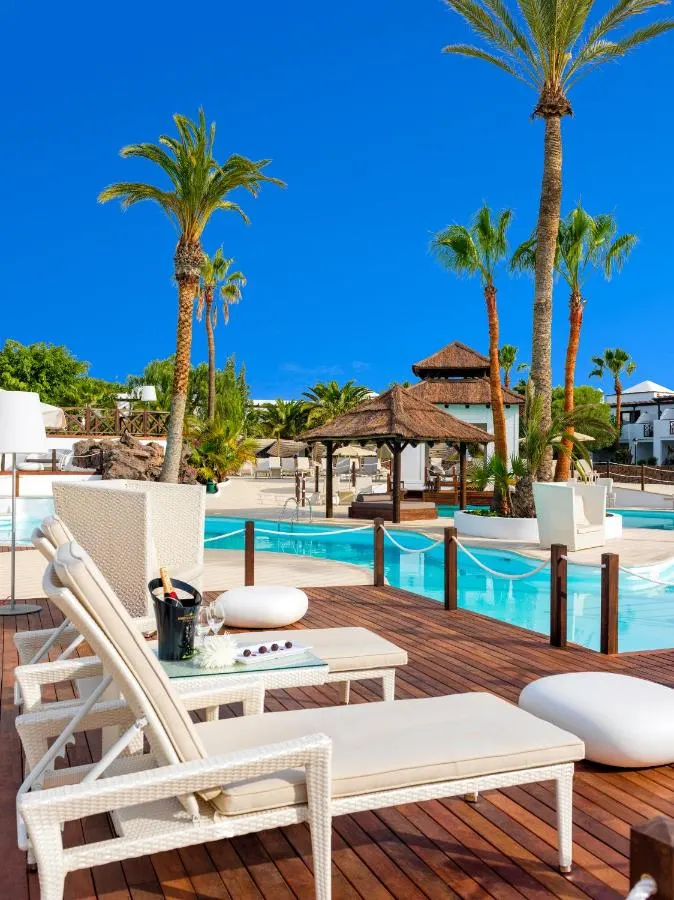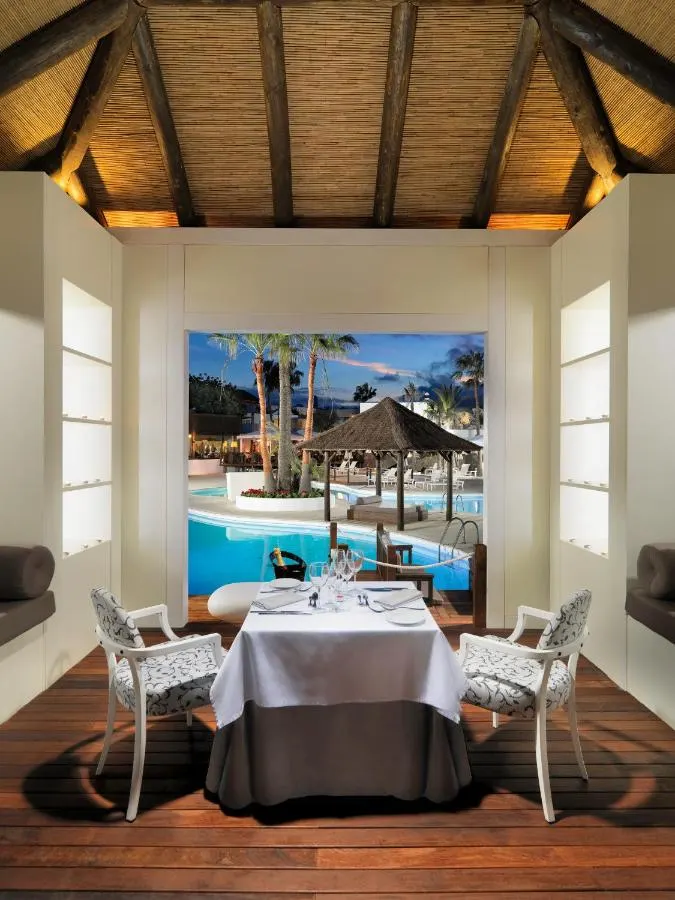 One of my favourite boutique Lanzarote hotels is the White Suites, located in Playa Blanca. With a buffet restaurant, poolside bars, daily Pilates programmes and in-house spa, this adults only hotel has everything you need located on its premises.
Honestly, you're going to find it hard to drag yourself away from the incredible pool area. My suggestion, order another Mai Tai and let yourself melt away on the poolside Balinese sunbed.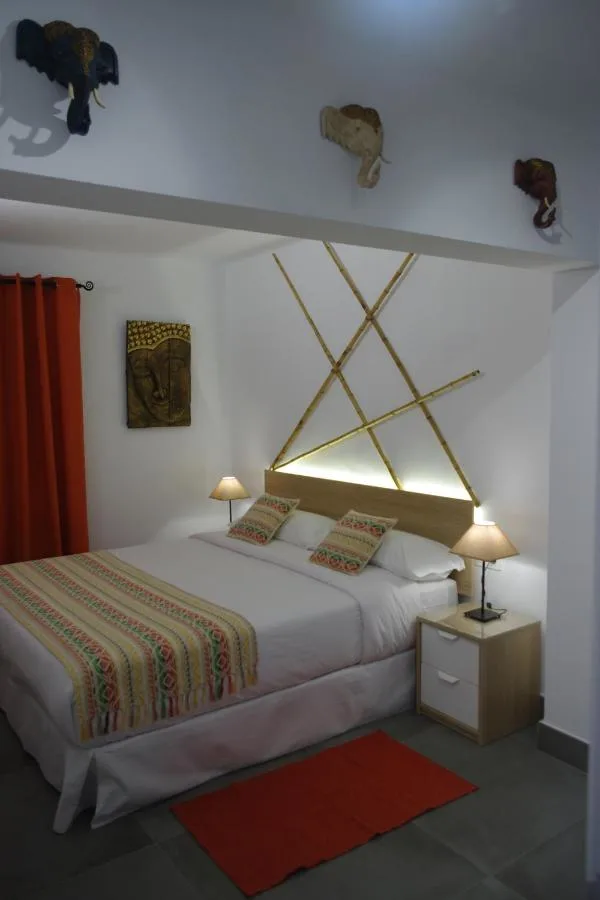 Just 6 minutes walk from Playa Honda, and close to the island's airport, the stylish MAGMA Rooms is an excellent choice for your holidays. With its convenient locations, here you can maximise your time at the beach.
This boutique hotel in Lanzarote has a private pool and patio area, featuring sun-loungers and a cacti garden. There are also bikes available to use, so you can really get out and explore the area.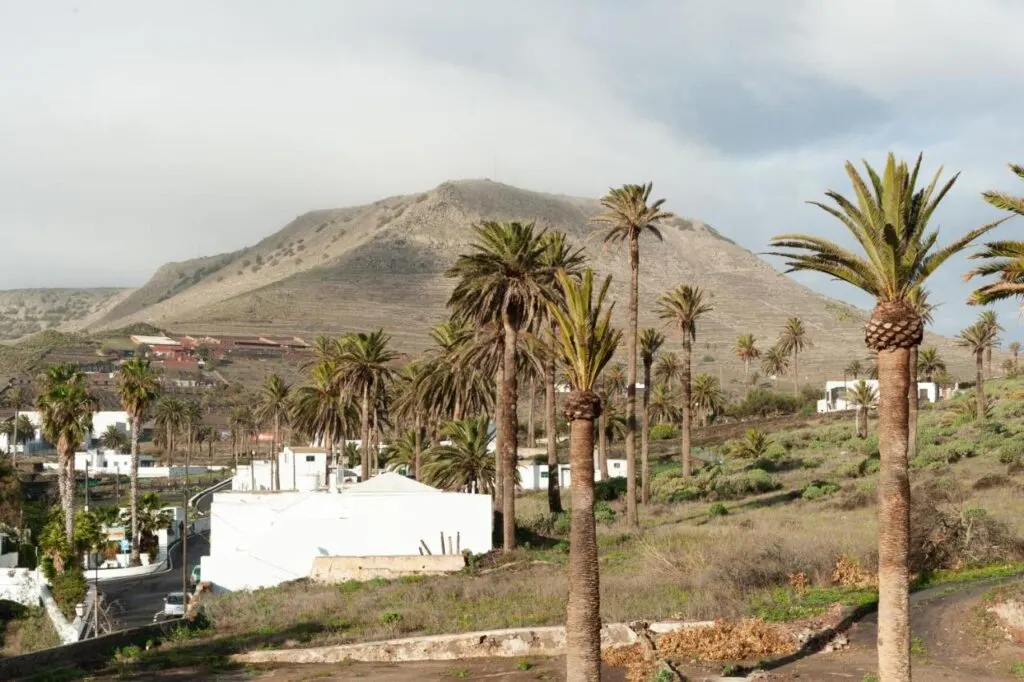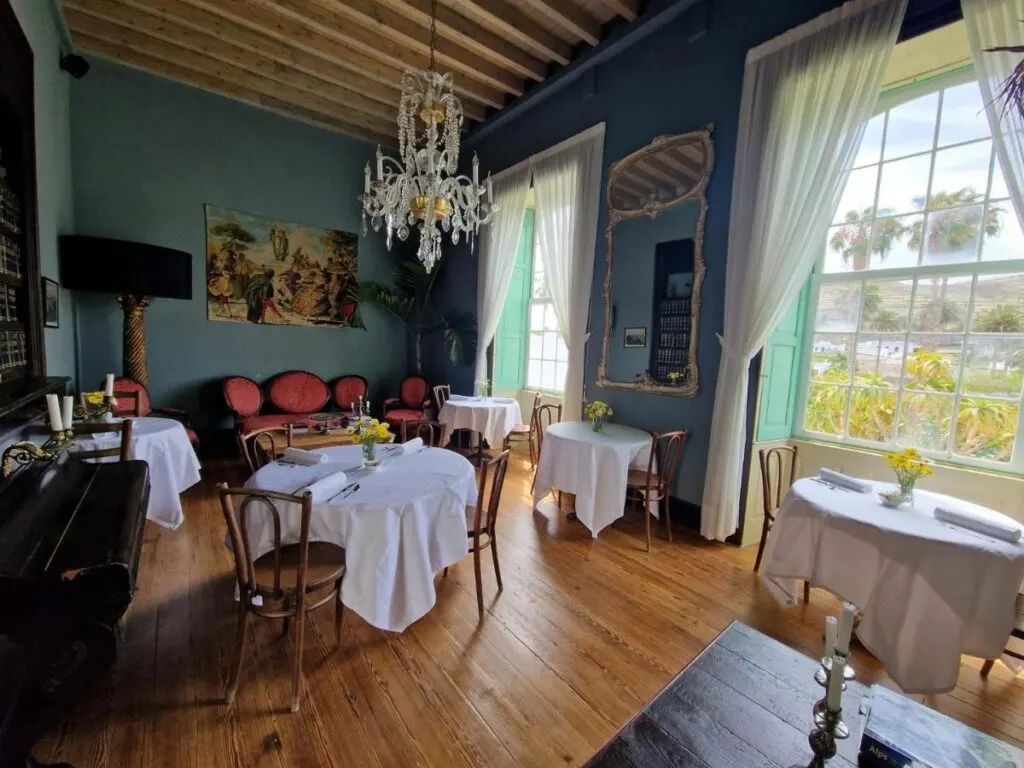 Escape into classical elegance during your stay at Hotel Emblemático La Casa de los Naranjos. This stunningly decorated boutique hotel in Lanzarote features chandeliers and claw-foot baths, blended with rustic wooden finishes.
Located in Haria, the hotel is built in a large restored home; a project of love by the owner. Be sure to spend time appreciating the details as you wander the halls and garden. Then sit and read a book in the upstairs library.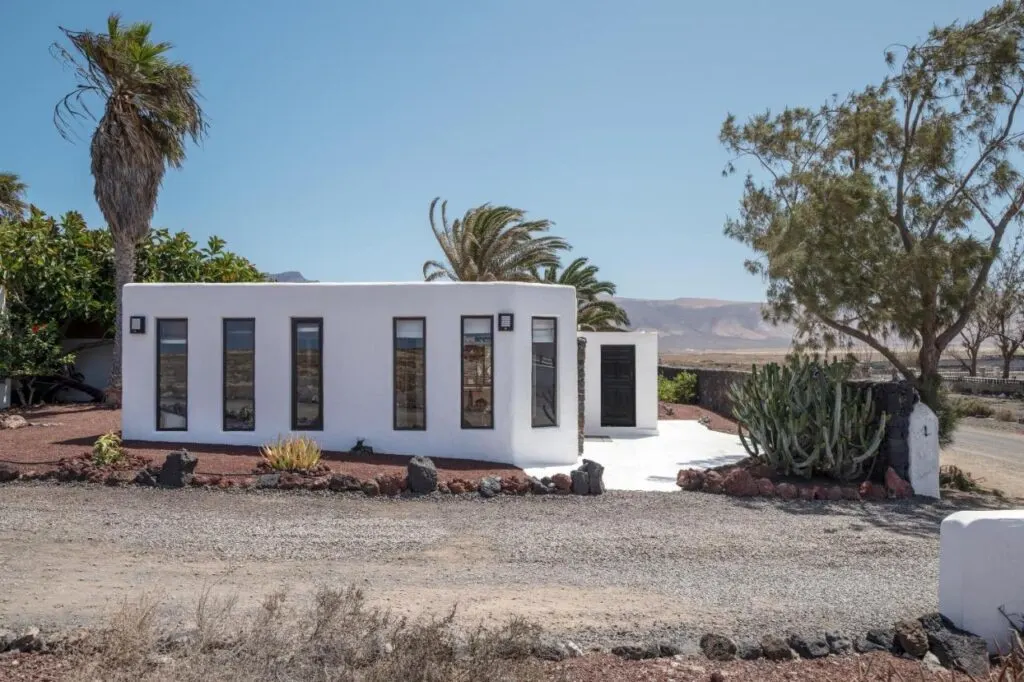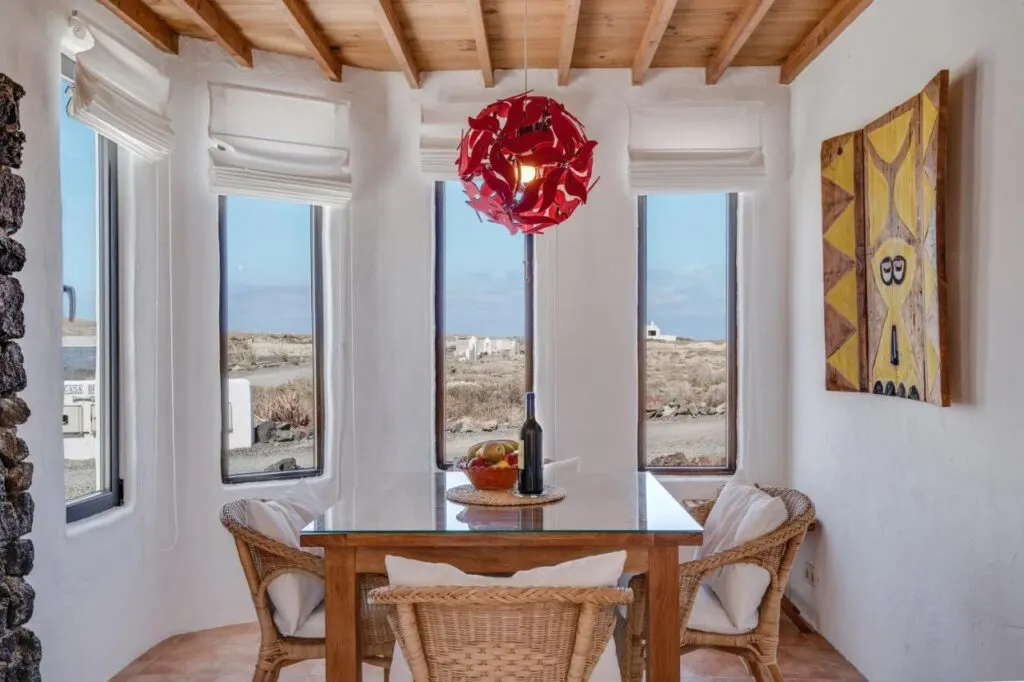 Built in the traditional white-washed style, but with a fresh and modern twist, La Casita is a wonderful option for your stay. Located in Famara, just 12 minutes walk from Playa San Juan, La Casita is the the perfect base for a beach holiday away from the masses.
Guests can access a private terrace area, with views to the sea, that has all the furnishings needed to enjoy your morning coffee in the sunshine, or for a post adventure BBQ.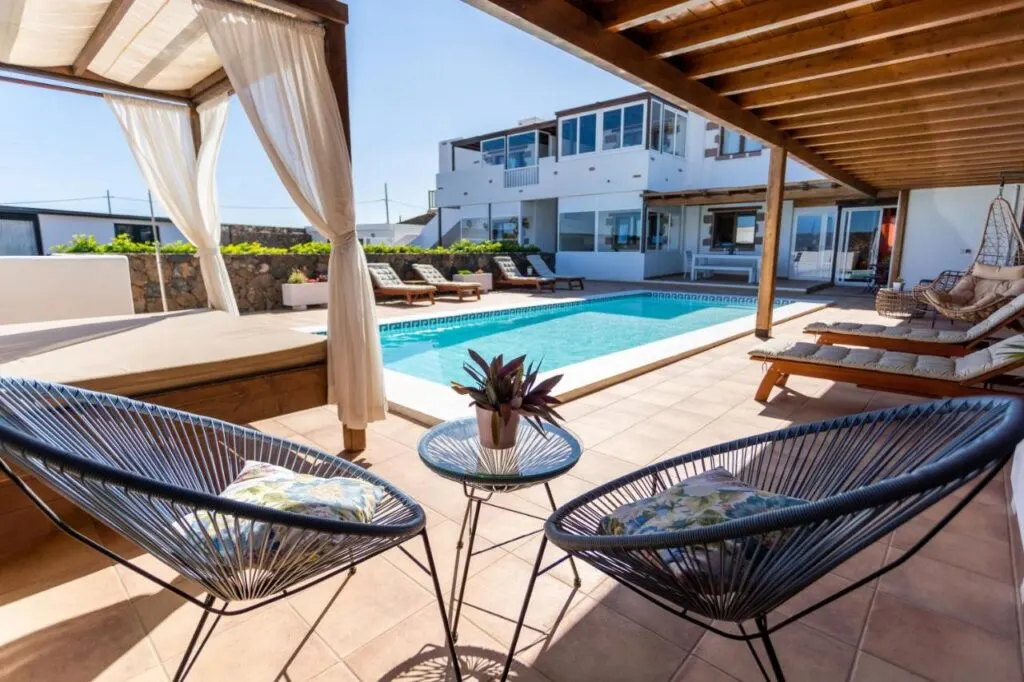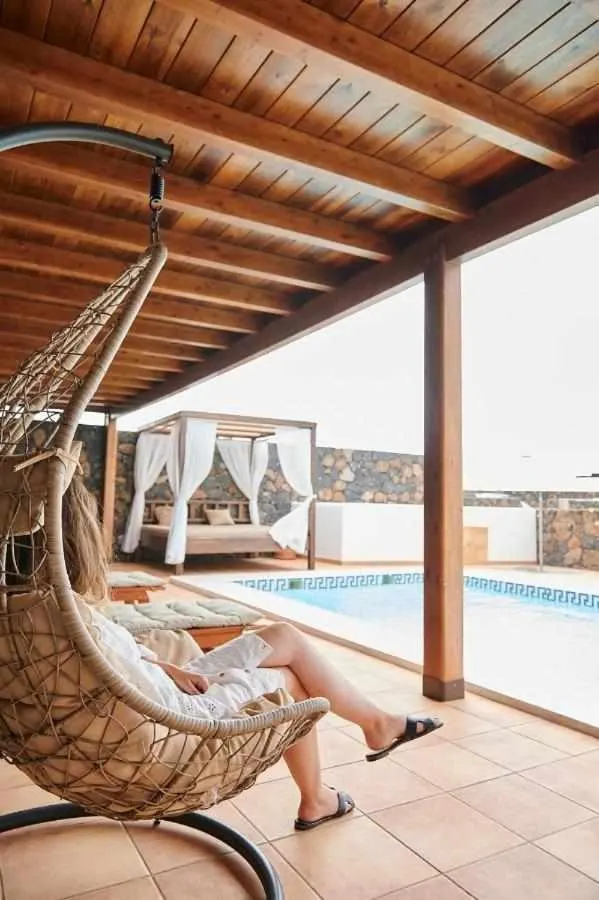 El Callao II Suites, with its La Asomada location, is a great hotel if your looking to split your time between laying the beach and hiking around the volcano nature park.
Rather than a room, guests here rent out a suite that comes complete with everything you need for a self-contained holiday. There is a peaceful pool area, and best of all – guests are treated to an incredible breakfast everyday!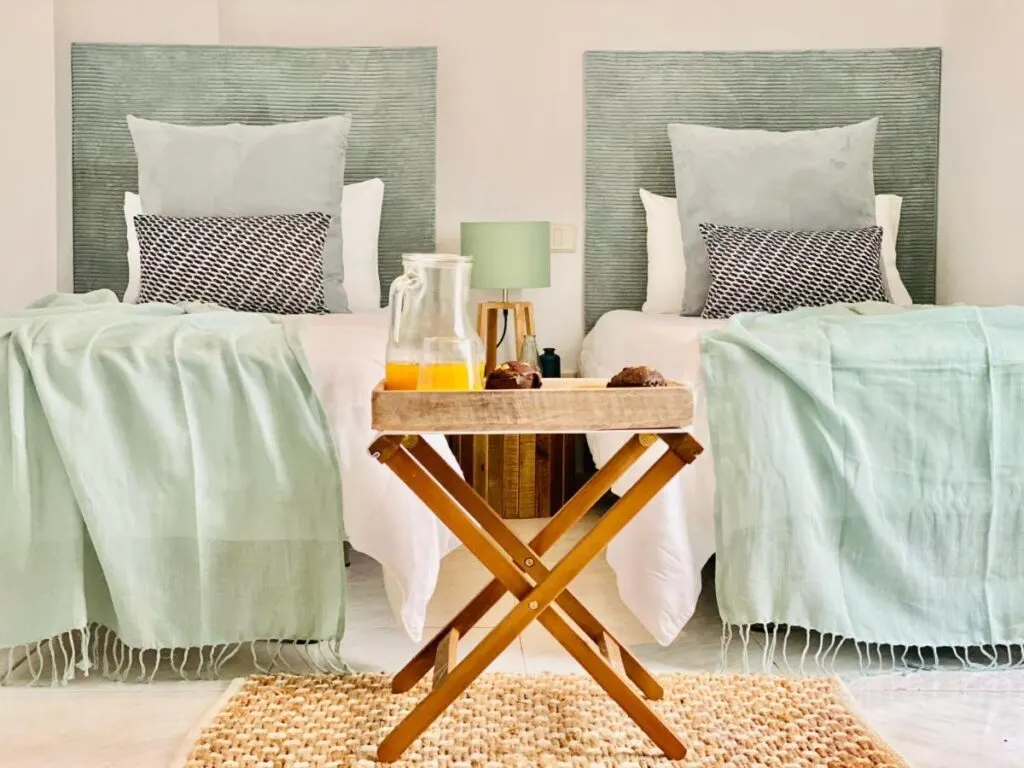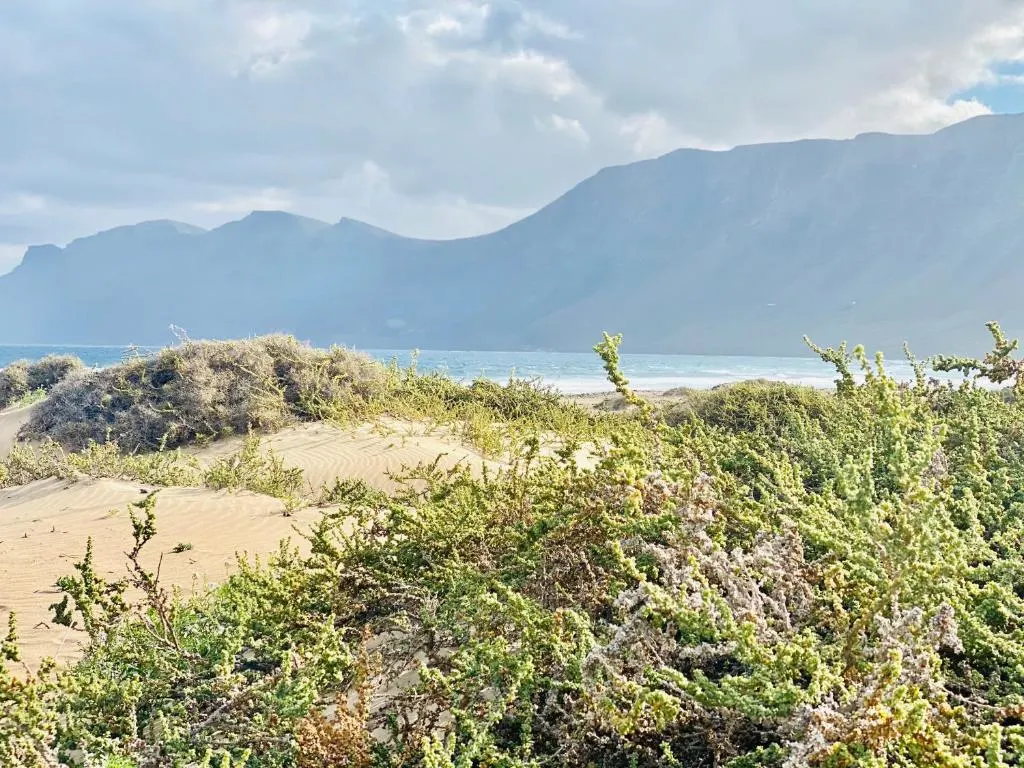 This gorgeous, brightly decorated apartment is what summer surfing holidays are made of. Less than a minute's walk to Famara beach, you can spend the whole day in the surf – but run back to the apartment whenever you want.
The apartment comes complete with 2 bedrooms, a fully equipped kitchen, and patio, making it an especially great spot for longer self-catered stays. Best of all, you get the whole place to yourself. Come and make yourself at home at this fabulous boutique hotel.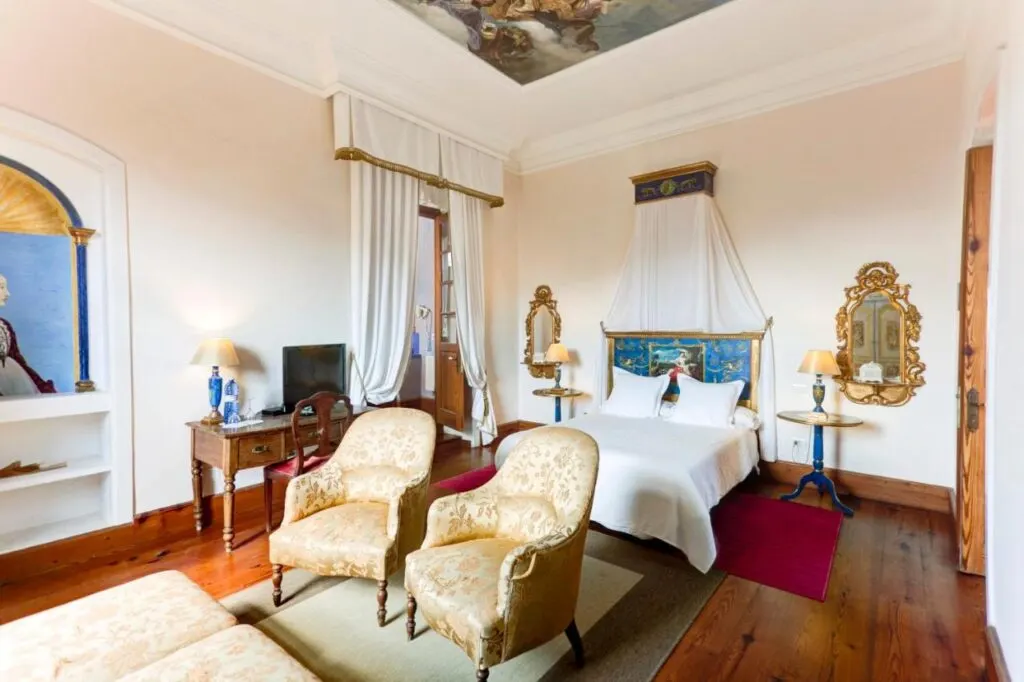 Planning a lot of nature hiking on your trip? The La Casona de Yaiza, located next to the Timanfaya National Park is the perfect base for you.
This gorgeous boutique hotel is bright and colourful, yet stylishly elegant in its furnishings. Each room displays artwork on the walls (some even on the ceilings!), and the hotel even has its own gallery.
Featuring its own garden, outdoor swimming pool and lounge spaces, so you'll find plenty of spaces to relax in this peaceful accommodation after a long day of adventures.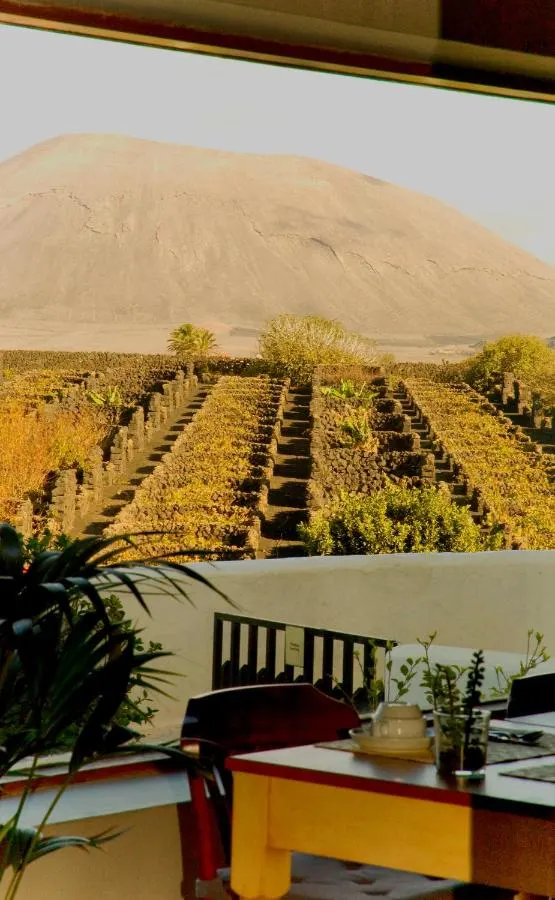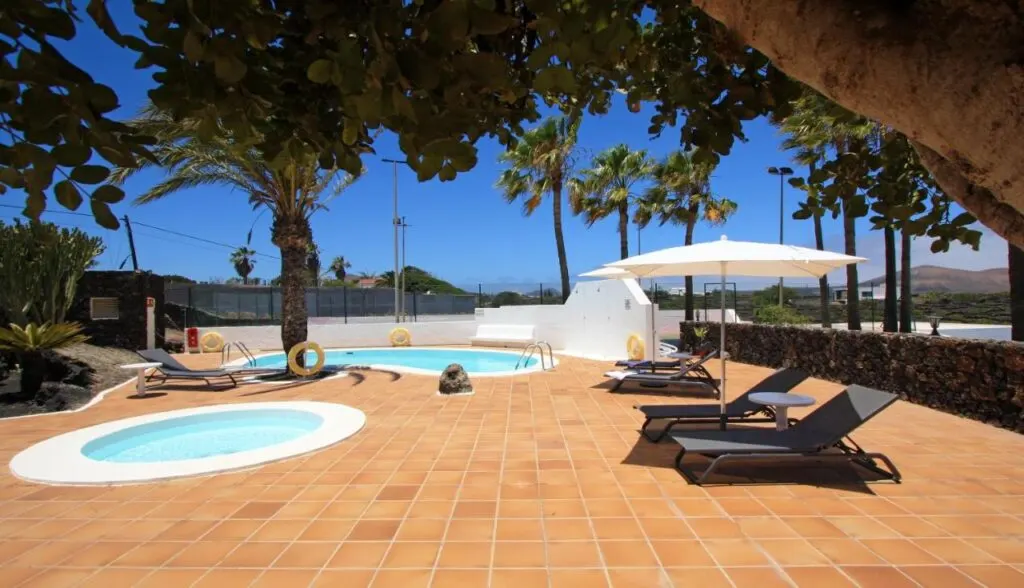 Sitting amongst the vineyards (yes, Lanzarote makes its own wine!), is the gorgeous Hotel Rural Finca de La Florida. The hotel is designed using a striking combination of white-washed walls with dark wooden features, creating a stunning outcome.
Located in the centre of Lanzarote, this hotel is the perfect base if you're planning a lot of day trips across the island. With its wooden sauna, private pool, and perfect placement to watch the sunset over the vineyards, I would especially recommend this hotel to couples looking for a romantic getaway.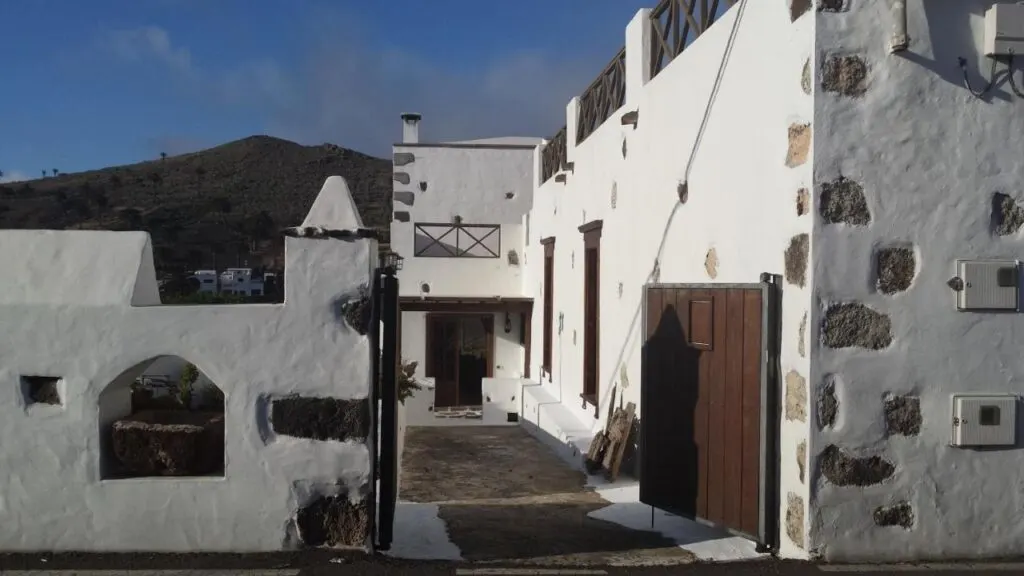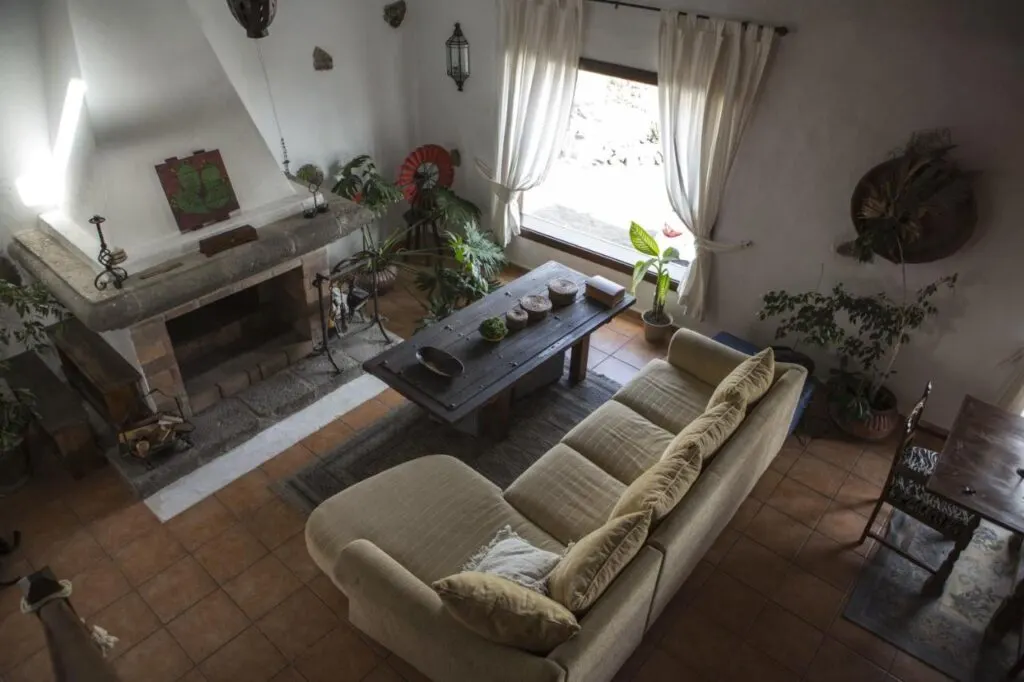 The gorgeously quaint Villa Rural Gloria´s has a rustic charm that you'll soon fall in love with. Located in Haria, during your stay you'll be treated to both stunning mountain backdrops and ocean views.
Villa Rural Gloria´s has a real farm house appeal, complete with exposed wooden beams, a fireplace, and rustic furnishings. However, never fear, you won't be roughing it during your stay, this hotel also features a flat screen TV and a kitchen with modern appliances. Best of all, there is a hammock on the patio, simply inviting you to put your feet up and doze in the sunshine with a good book.
---
So, there you have it, my favourite boutique hotels in Lanzarote. Is your favourite on the list? Let me know in the comments below.
Like this blog post? Then Pin it for the future!