Whether you're a first-timer or an experienced sailor, this is what life is like on the newly revamped Royal Caribbean's Independence of the Seas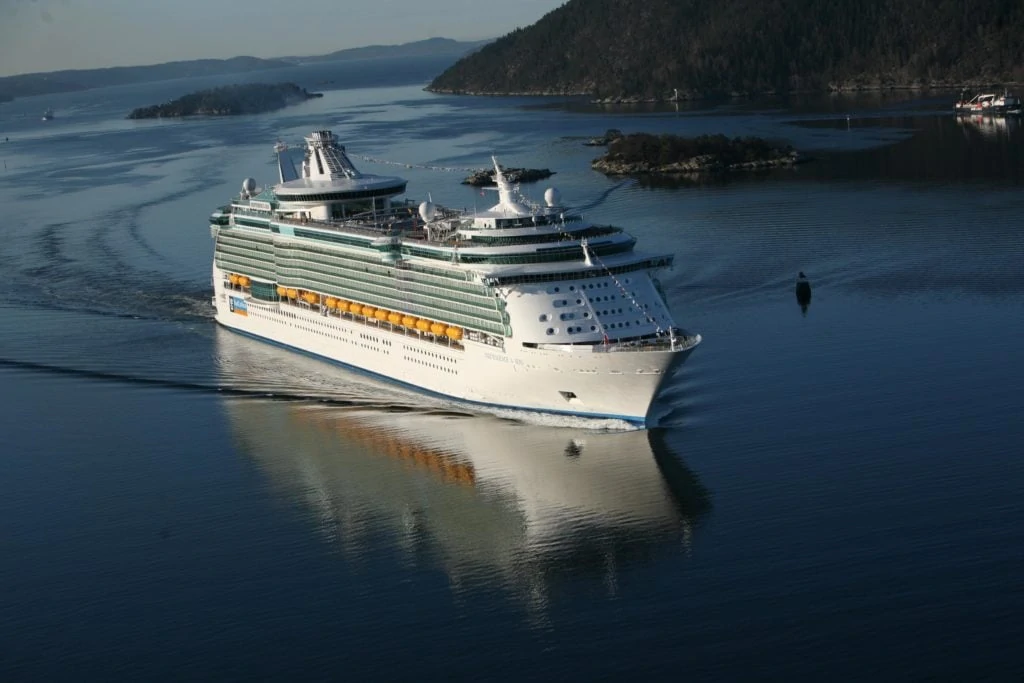 As far as birthdays go, spending it on Royal Caribbean's Independence of the Seas was pretty special.
Perhaps it had something to do with the escape room. Or the laser tag. Or the 'Strings' ice skating show. Or perhaps it was all the cocktails flowing from the multiple bars on the ship. Or the nine different restaurants to choose from. Actually, the list is endless.
Either way, if you're looking for an extra special experience, look no further than Royal Caribbean's Independence of the Seas.
Add in birthday (or any other celebration for that matter!) and it's something you'll remember for a very long time. Hopefully my Royal Caribbean Independence of the Seas review will showcase what this ship is all about.
Recently I went on the newly revamped Independence of the Seas for a mini three-day, two-night cruise.
With a number of new activities, I wanted to have a sneak peek at all the upgrades before she set sail again. So, the question on everyone's lips – what was it like?
Well, with stunning weather that would put the Caribbean to shame, I had such an amazing time discovering all the ship had to offer.
If you're thinking of sailing with Royal Caribbean anytime soon, this is my review of Independence of the Seas. I hope you find it useful!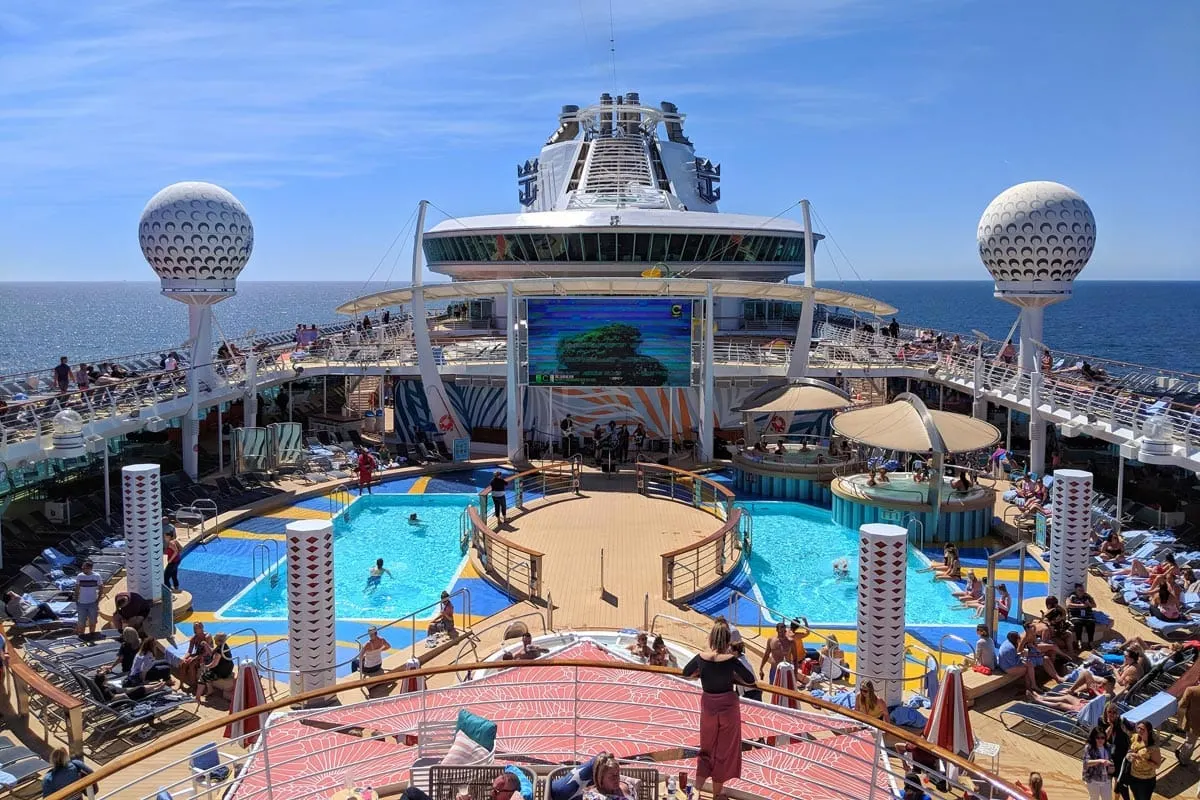 What is Independence of the Seas?
The Independence of the Seas first set sail in May 2008, and after a decade of sailing around the world she has had a multi-million pound makeover.
Now the ship has brand new activities like the immersive bungee jump experience at the Sky Pad and a huge escape room. All on a ship. Crazy.
With a capacity of 4,560 guests, Independence of the Seas is one of the largest ships in the world, but there is so much space on board you never truly get a sense of that many people.
One of the things Independence of the Seas is famous for is family friendly fun. This ship was voted as the 'UK's favourite cruise ship' so it certainly comes with quite the reputation!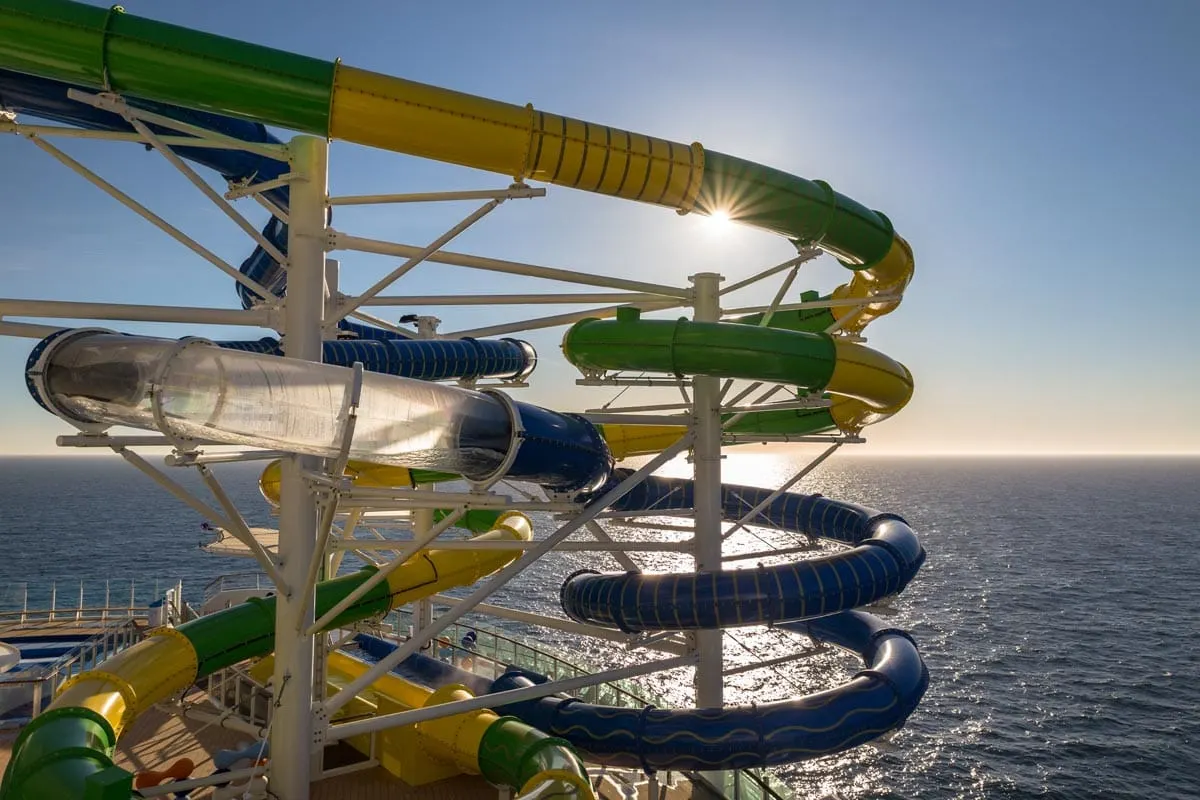 Activities on Independence of the Seas
I couldn't believe how much there was to do on this ship.
On the face of it, it looks like everything is geared towards families and kids, but I can assure you adults are the ones having all the fun too.
On board you can do:
Glow-in-the-dark laser tag during the day
'Strings' ice skating show in the evening
A nightclub (this is all the same space by the way. Couldn't believe it when I realised I was dancing on the same floor as the ice rink)
The Sky Pad, an immersive bungee jump experience where you bounce around at the top deck
A brand-new escape room (I adore escape rooms)
A climbing wall
A kid's climbing wall/play area
A basketball court/football pitch
A surf rider surfing experience
Loads of jacuzzis and swimming pools to take a dip
Two huge loop-the-loop slides
An amazing crazy golf course (played that one a few times actually)
An arcade with loads of games to choose from
Evening shows like Grease
Formal dinners
And the list could really go on!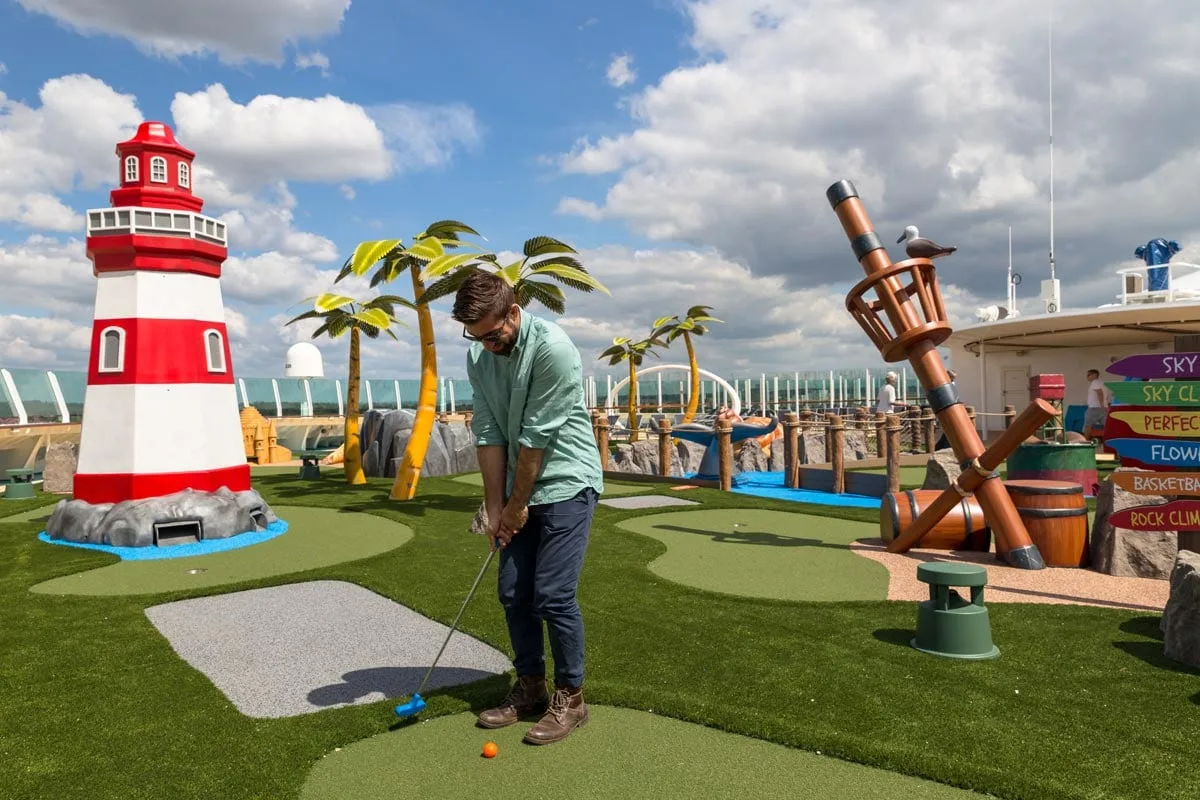 I think my favourite activities were the laser tag and the 'Strings' ice skating show.
Laser tag was so much fun and everyone really got involved. It wasn't just a game, people wanted to win. Thankfully, my team did!
'Strings' Ice Skating Show
The 'Strings' ice skating show completely blew me away.
I'm not going to lie, I'm a bit of a fan of Strictly Come Dancing (thanks mum), but I never really got on board with Dancing on Ice. I only went to the 'Strings' show because I couldn't get my head around the fact that there were people ice skating on a ship.
They're not just ice skating though. They're spinning and tumbling, backflipping and flying through the air. Apparently some of the skaters are ex winter Olympians, and I couldn't believe some of the tricks they were performing.
It really was the standout activity for me on Independence of the Seas and one I really recommend you go and see it for yourself!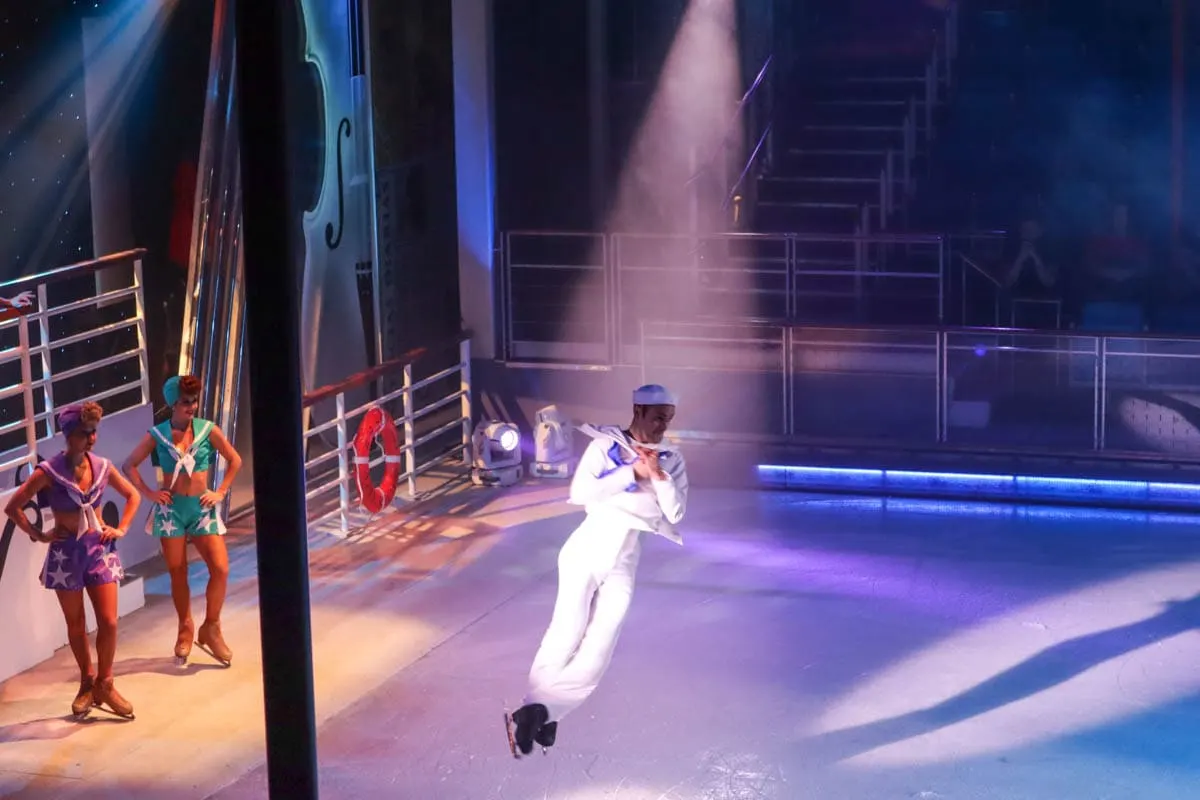 Restaurants on Independence of the Seas
When it comes to food and drink, you're never short of options on Independence of the Seas.
There are bars dotted all around the ship serving up bloody marys, frozen daquris, pina coladas, and any other cocktail you could want. There's also an impressive wine selection at a couple of the bars too.
For restaurants, the main ones are:
Main restaurant
Izumi – Japanese teppanyaki and sushi restaurant
Chops Grille – a steak restaurant with some amazing red wines
Windjammer – a huge buffet with cuisines from all around the world
Johnny Rocket – an American diner serving burgers and hot dogs
My favourite event on the ship was dressing up for formal evening.
I love this tradition on cruise ships where you dress up in your finest for dinner – it's so old-fashioned and romantic.
Everyone comes alive when they're dressed up and it makes for such a special night. Also, it's really nice that after dinner you can go to one of the numerous bars for a cocktail and see everyone glammed up.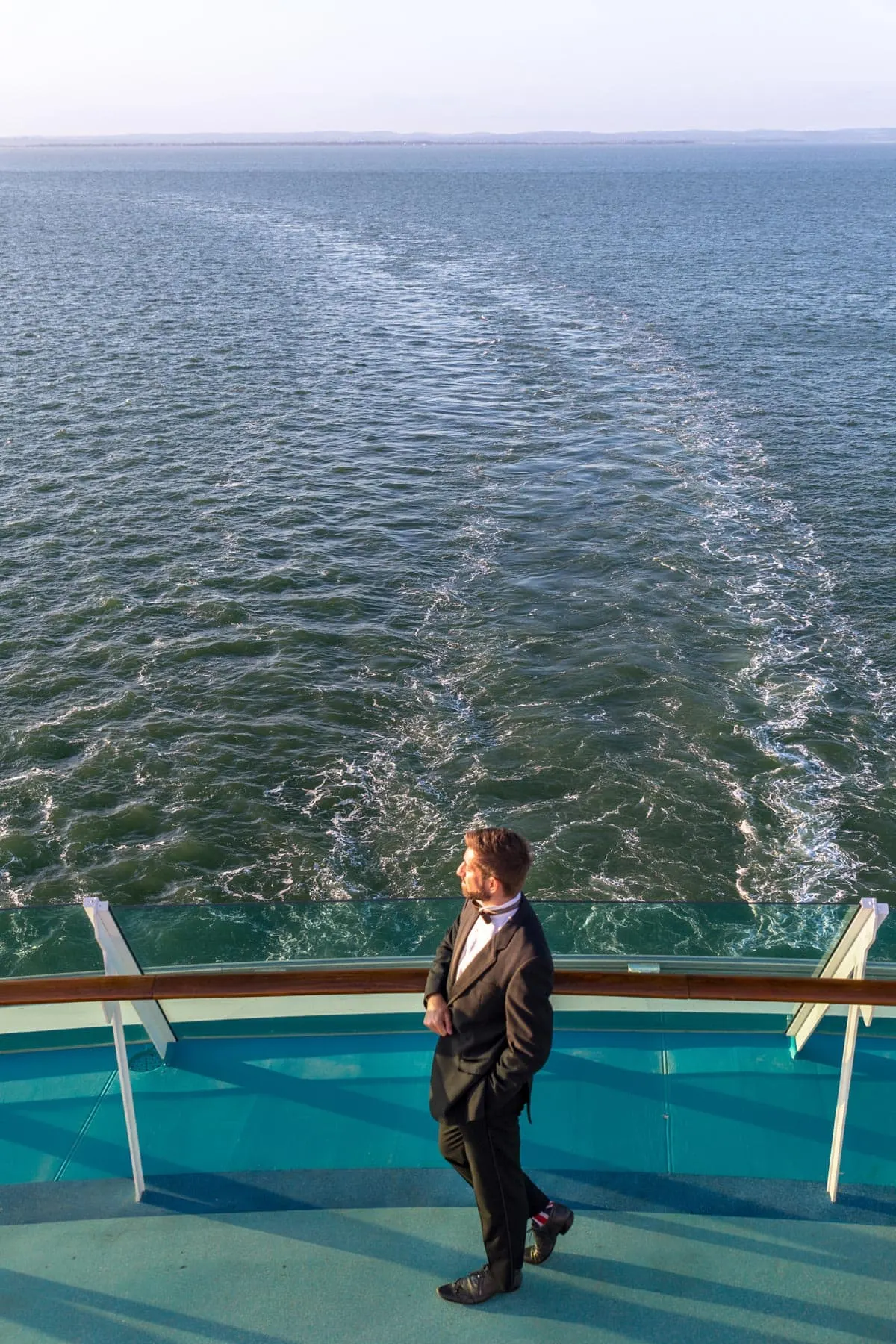 Rooms on Independence of the Seas
This is the one thing everyone wants to know – what are the rooms like on a cruise ship. In a word, spacious.
I had a double bed with a sea-side balcony, and it was so lovely waking up and looking at the water every morning.
Our room also came with a sofa, table, TV, and a sizeable wardrobe too. Take note though – because of fire hazards, there are no irons like in a hotel room, so make sure you iron everything beforehand.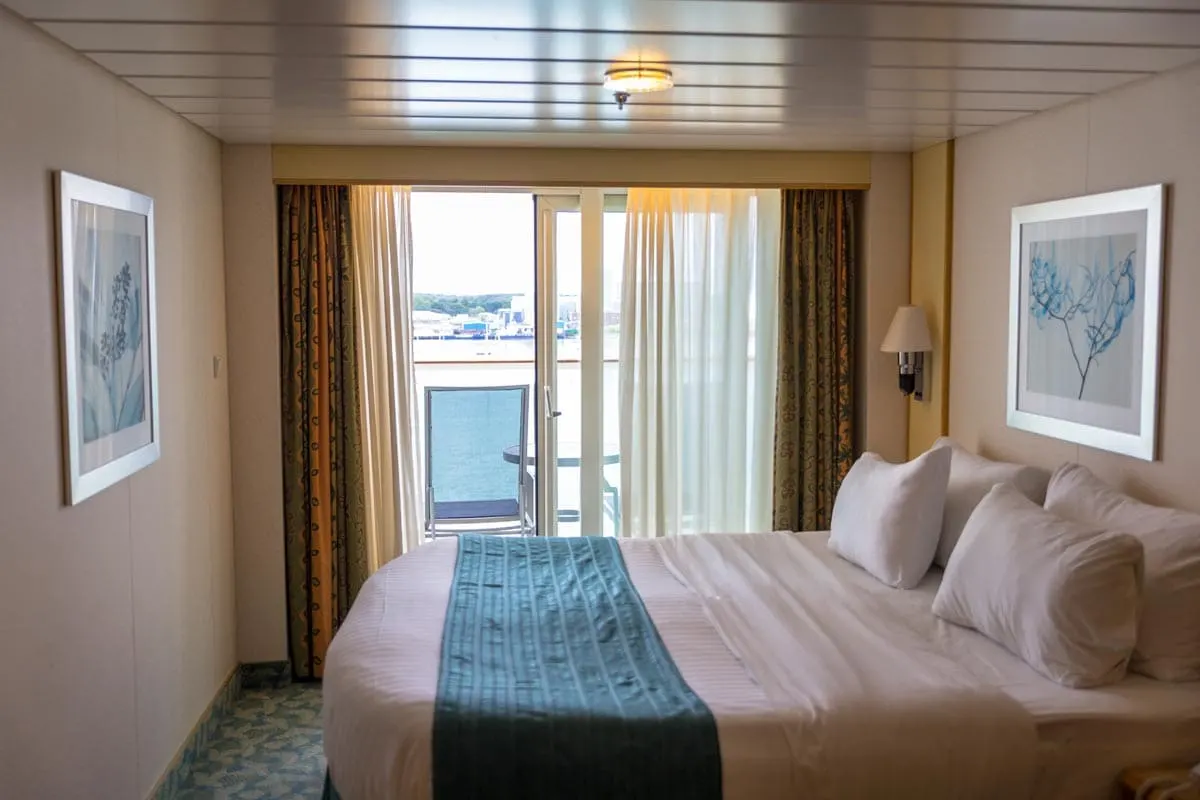 How much is a Royal Caribbean cruise?
Don't be fooled by the name – even though Royal Caribbean are famous for their cruises around the Caribbean, they operate all around the world.
Obviously prices fluctuate and change all the time, but one of the cheapest Royal Caribbean cruises starts from £315 per person, based on two people sharing, and takes you around Florida and Mexico for five days. Sounds like the perfect cruise!
You can find some of their latest cruise deals here and there are some fantastic prices at the moment.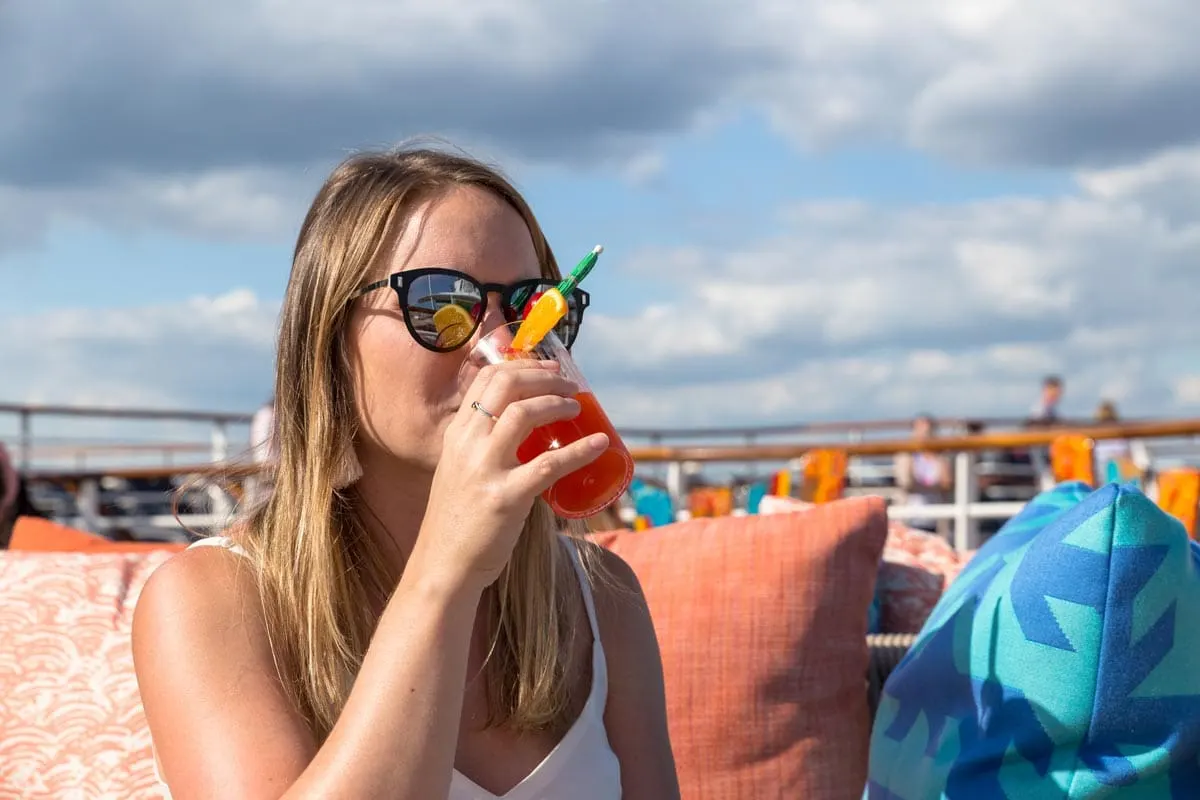 I've done a few cruises in my time, and I think the best thing about cruising is you really get to see so much of the world with all the comforts on a hotel all in one place.
Travelling and exploring new countries has never been as easy as it is today. And you can go to such amazing destinations too! For example, a very different cruise I've got my eye on is an Indonesia cruise where you can enjoy the ship life and all the adventures the country has to offer.
For me, there's something so unique about waking up in a different city and country every other day – I really love that.
It really enjoyed experiencing Independence of the Seas and trying out all the new and exciting activities on board. The only thing I wish is it was longer!
It doesn't matter if you're heading off to the Caribbean, the Mediterranean or somewhere else around the world, you're bound to have an amazing trip and one you'll remember forever.
Photos of the Royal Caribbean's Independence of the Seas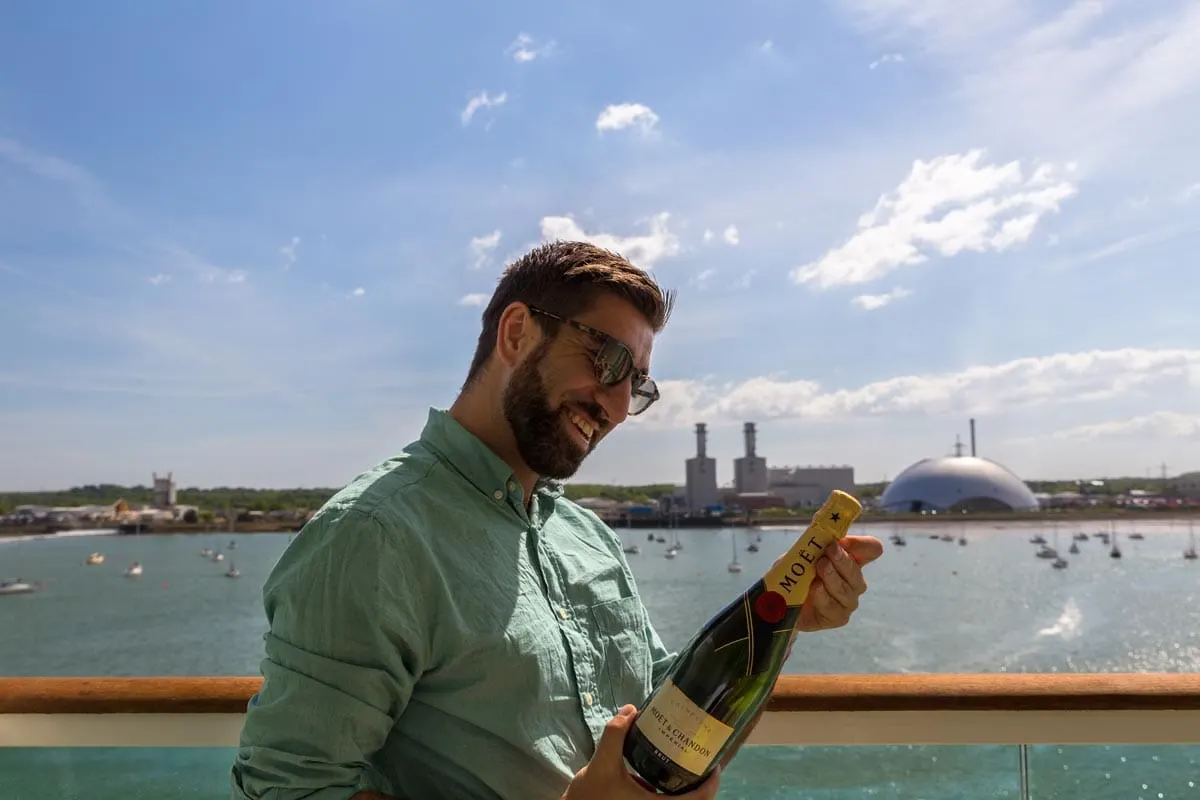 ---
This post was in association with Royal Caribbean promoting one of their most popular ships Independence of the Seas. As always, views are entirely my own and without bias.
Have you ever been on a cruise ship before? What are some of the things you love about cruising? I'd love to hear your thoughts so please comment below!
Like this blog post? Then make sure you Pin it!