Are you looking at upgrading your blogging camera? From the Canon EOS-R to the Fuji X-T20, these are the best cameras for bloggers & vloggers right now!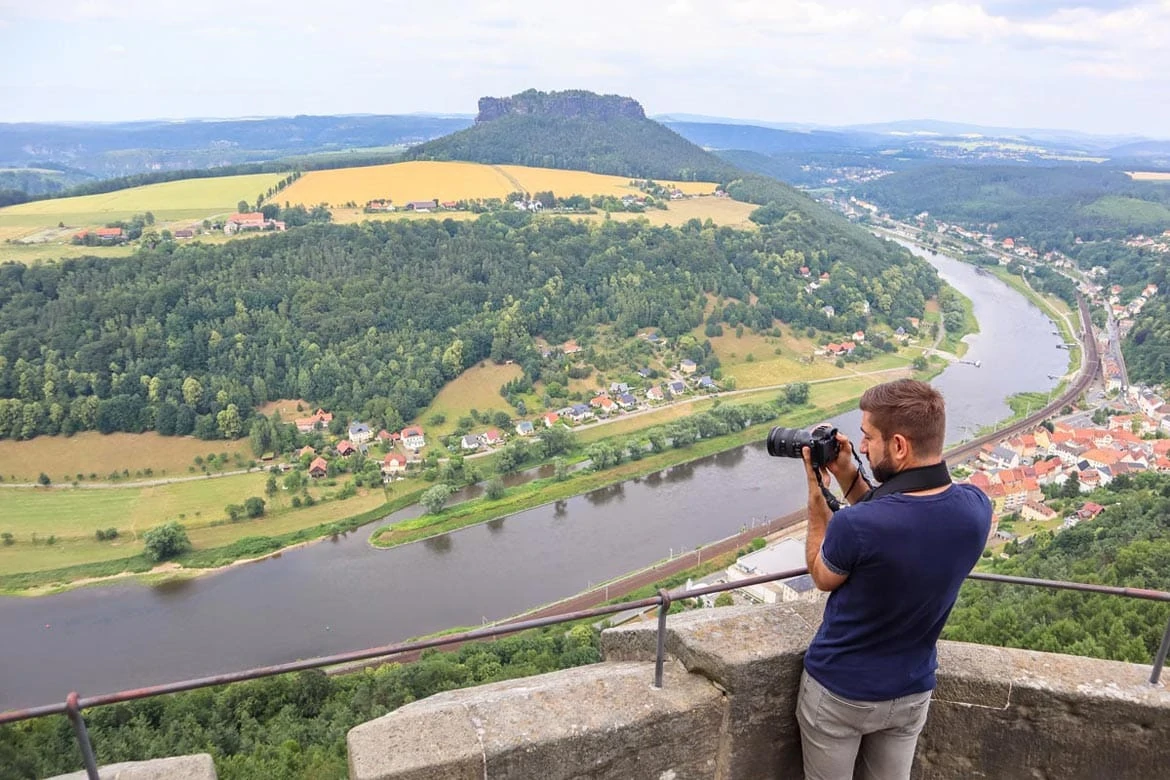 Right, here are the best cameras for bloggers! If you're a blogger or vlogger looking for the perfect camera this year then this is the post for you.
Let me speak from experience here. Finding the right camera for your blogging & vlogging needs can take a lot of time and even more money. That's the horrible bit out the way.
When I upgraded from my Canon 6D to my Sony A7riii, I knew I wanted to switch from a DSLR to a mirrorless camera, I just didn't know which one. It must've taken me at least 6 months to actually make a decision, and even then I wasn't sure it was the right one.
To make your life a lot easier and to save you time and effort, I've put together the best cameras for blogging right now. Whether you're a beauty blogger, a fashion blogger, a food blogger or a travel blogger, I'd really recommend one of these cameras to take your photos and videos to the next level.
Unlike a boring tech or camera website, I speak from personal experience. I only recommend the best blogging cameras, the ones that I know you'll need. As I do this day in day out, I feel like I know what I'm talking about!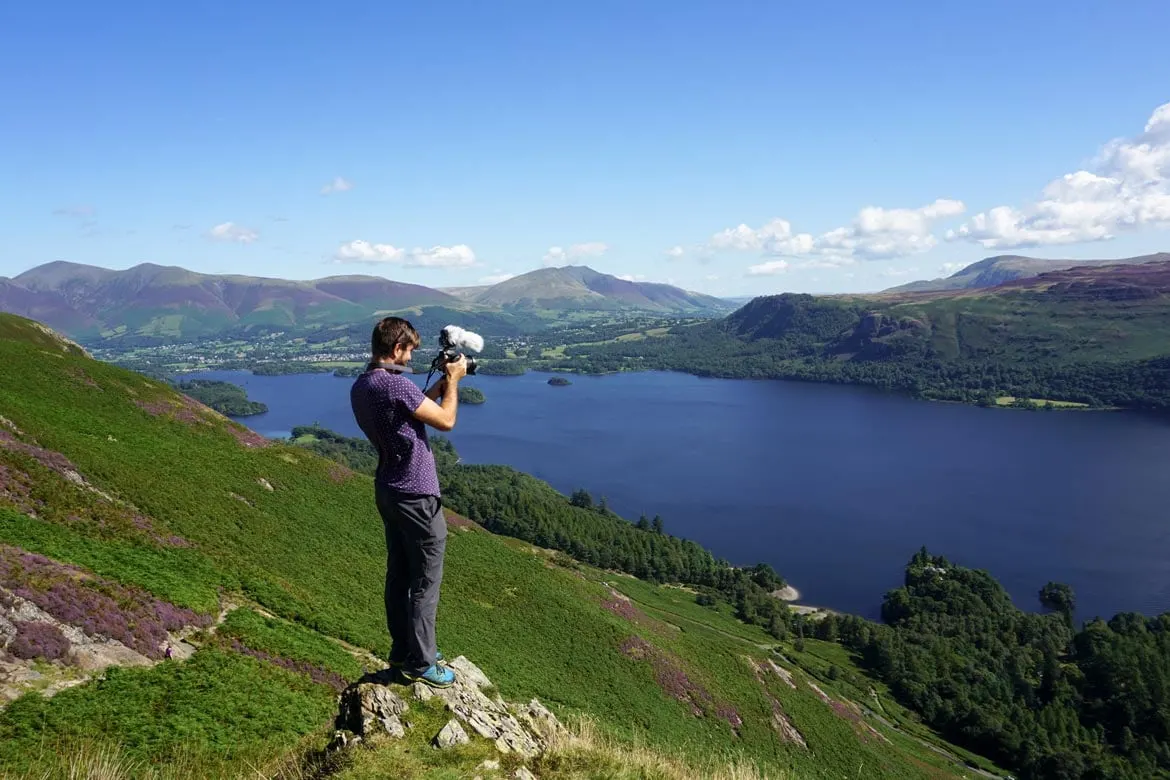 The ultimate blogger camera: Finding the right one for you
A little bit about me. I first got into photography and videography about 10 years ago. I went travelling for 2 years, and as a present to myself I bought a Canon PowerShot bridge camera. Did I know what I was doing with it? Of course not. I used to just point and shoot. All my photos were in jpeg, low-resolution and generally a bit rubbish. Occasionally I'd take a photo I was very proud of though. And that was it, I fell in love with cameras and photography from that moment onwards.
Fast forward a few years and I've worked my way around most cameras. I've used Canon, Nikon, Fuji, Sony, all on professional shoots too. You name it and I've probably fired off a few shots with it at one time.
Now as a travel blogger who is on the road for most of the year, I know exactly what type of camera you need.
Light-weight, easy to use, multi-purpose shooting for photos and videos. We want it all and more. Don't worry, I've got your back.
From the latest GoPro Hero 8 to the compact Canon M50 to the uber-advanced Sony A7riii, these are the best cameras for bloggers this year.
(A little note, this post contains affiliate links. However, clicking on them and buying something doesn't cost you any extra at all; it just means I earn a little commission. I've stated all the cheapest prices I can find!)
Canon M50 – Best vlogging camera with flip screen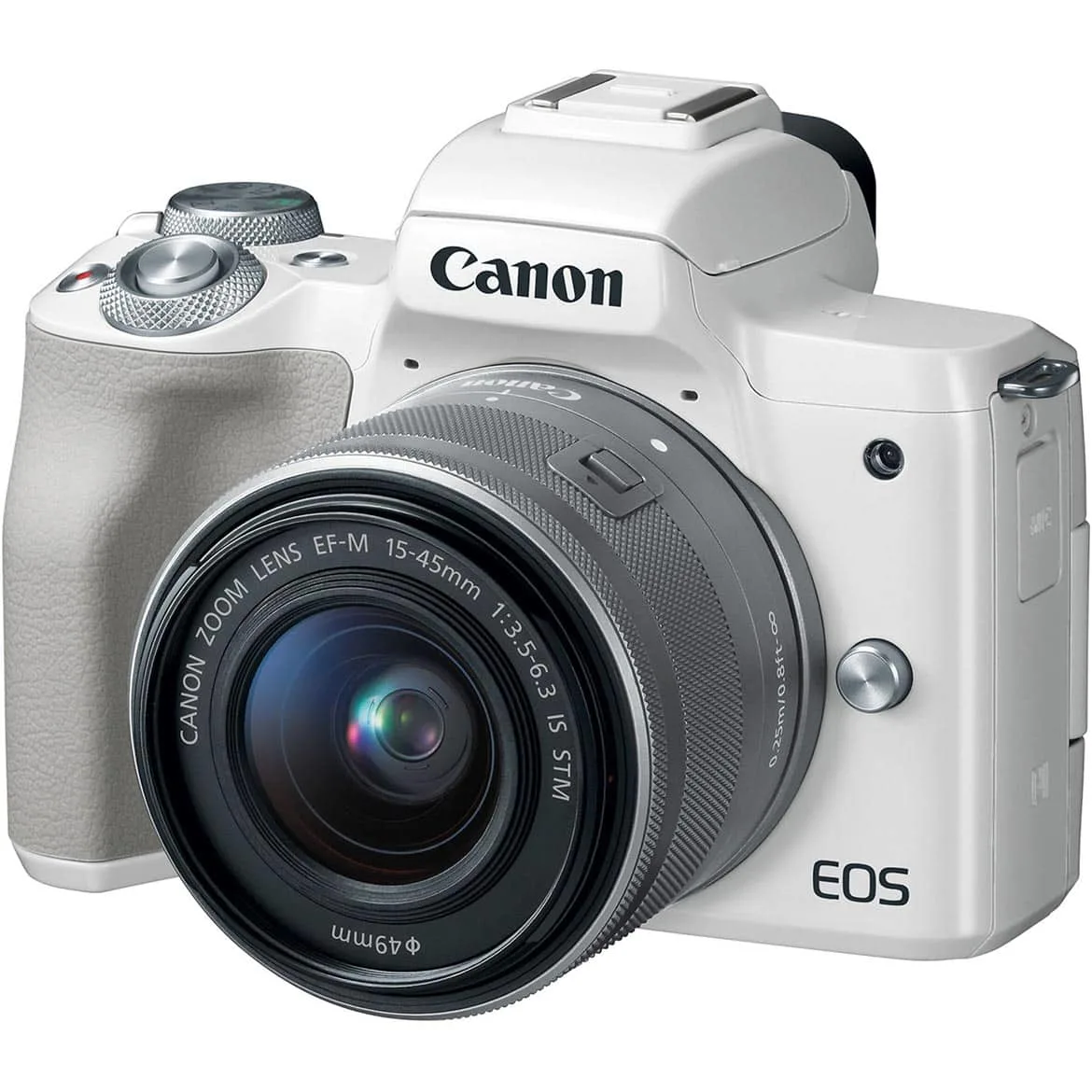 Every time someone posts in a travel blogger group on Facebook saying "I'm on the lookout for a new camera", dozens of people respond suggesting the Canon M50.
This is the camera my partner Wanderlust Chloe uses so I know my way around it very well. At around £590 it is an absolute steal, and sometimes I actually prefer the images from this camera than to my Sony A7riii (priced £3,500 – yes, I actually mean that and it is very very annoying).
The Canon M50 is one of the best multi-purpose cameras for bloggers out there right now. It has interchangeable lenses for different scenarios, a flip-screen for vlogging, a microphone jack for an external microphone, Canon's gorgeous colour profile on photos and it is very lightweight too. Oh, and it shoots 4K video and slow-motion too. As I said, it really does have it all.
If I had to pick an entry-level camera blogger camera I'd choose this one every time. It just ticks all the boxes and I feel like Canon specifically designed this camera with bloggers in mind. I love that.
If you're a newbie blogger, you might think it's expensive at £590, but I promise you it's worth it. The M50 is a fantastic investment and I highly recommend it.
Specifications:
Compact APS-C mirrorless camera
24-megapixel CMOS sensor
DIGIC 8 image processor
Built-in electronic viewfinder
Vari-angle rear display
Dual Pixel CMOS AF
Up to 10 frames per second continuous shooting
4K video recording
Built-in Wi-Fi and Bluetooth
Cost – £599 with a 15-45mm kit lens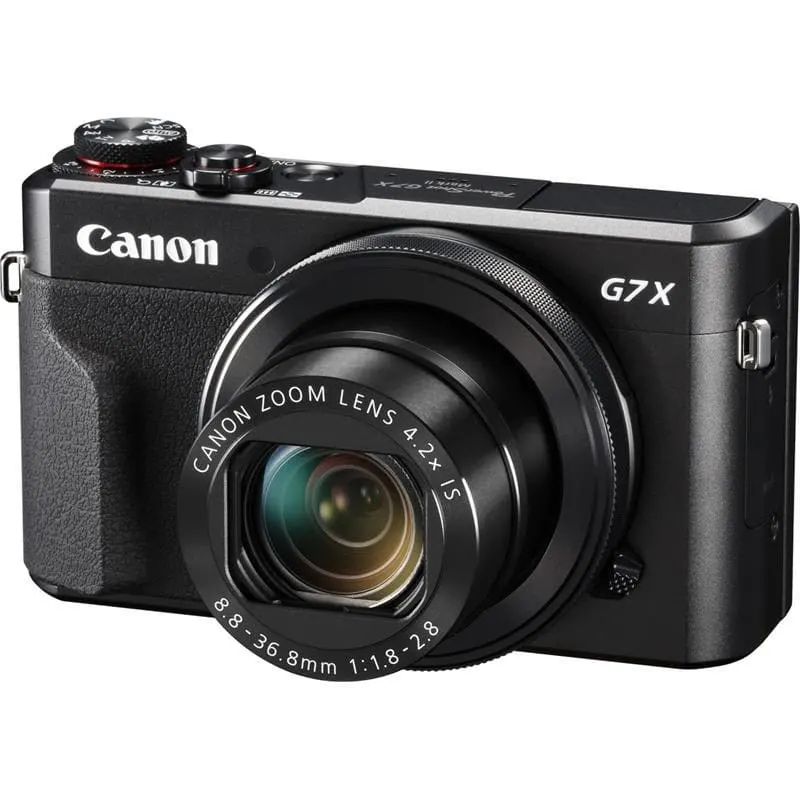 The Canon PoweShot G7 X Mark II has been a firm favourite among bloggers and vloggers for a long time now.
The best-selling feature of this camera is its size. It is so small you can shove it in any bag or pocket knowing it won't take up a lot of space. Also, the picture quality is incredible for such a small camera.
The advantage of this camera is you can whip it out in almost all situations and it won't raise any eyebrows. It will still give you amazing blog photos and videos but will get around the awkward "I have a massive camera and am obviously working" situation. Sometimes smaller is better.
You can film in 60fps (meaning you can shoot slow motion footage) and it comes with a touch screen too. However, if you're a vlogger then there's no jack for an external microphone which is very frustrating.
Priced at £499 I would say this is an excellent option as a cheap vlogging camera. However, if I had to choose between this and the Canon M50, I'd go for the M50 – it is much more versatile and the overall picture quality is better.
Specifications:
1-megapixel 1-inch sensor
Full HD 60p video recording
Digic 7 Processor
Raw shooting
f/1.8-f/2.8 lens
2x optical zoom (24-100mm equivalent)
Wi-Fi
Cost – £517 with a fixed lens
Fuji X-T20 – Best for travel and urban photography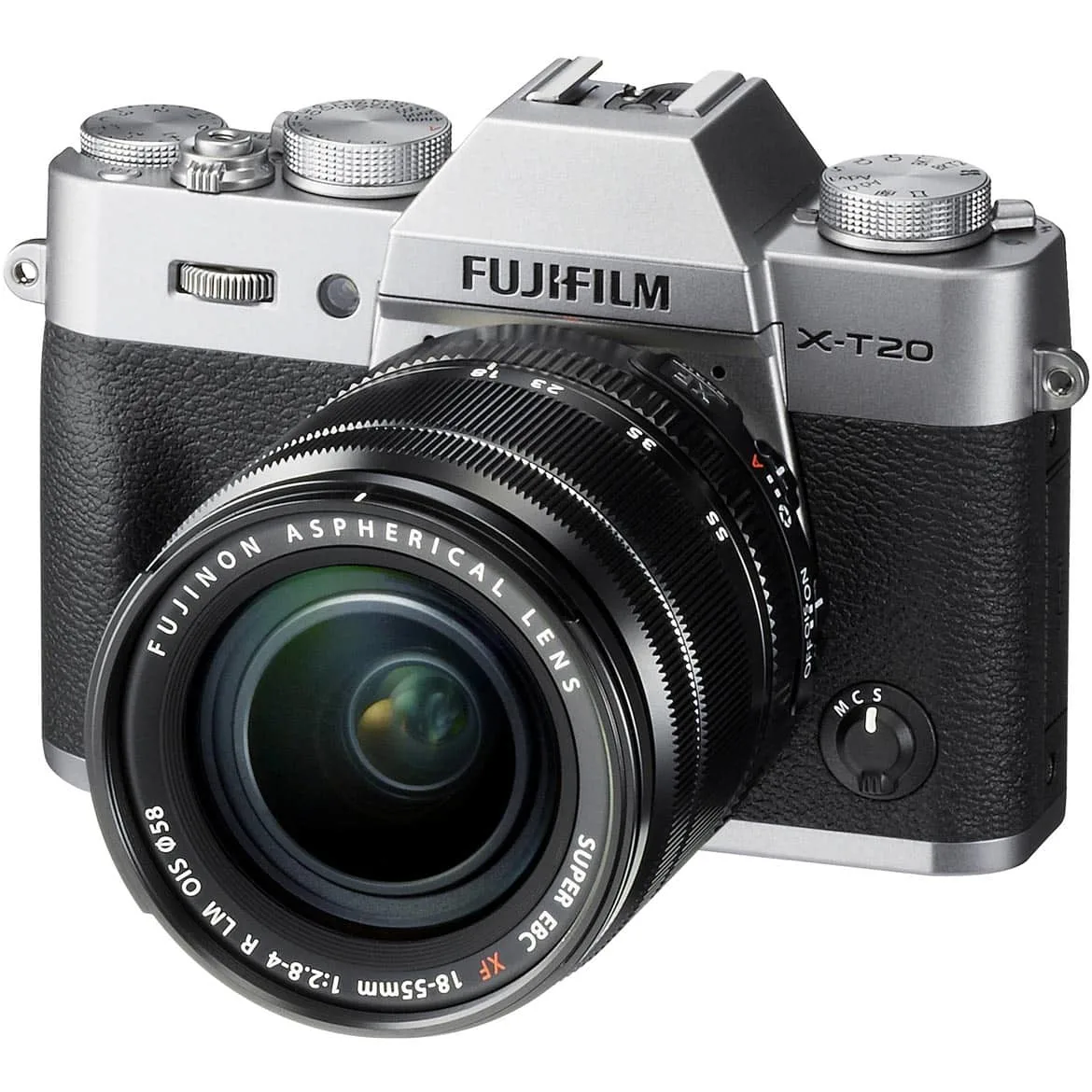 For those of you who follow Joe Allam (one of my favourite YouTubers), you'll know what Fuji cameras are capable of. To be honest with you, if I didn't have my Sony A7riii I'd probably have this camera.
The Fuji X-T20 is a mirrorless camera that is not only stylish but extreme lightweight too making it perfect for lifestyle and travel bloggers.
One thing that sets the latest Fuji cameras apart from most other companies is their build quality is next level. Everything feels so good in your hands – and trust me that's a really important selling point.
The auto-focus on the X-T20 is amazing meaning you never rarely miss your focus point. Also, I really like the colour profile of Fuji cameras. They're a bit more dreamy and vintage than other cameras on the market.
I would say that the Fuji X-T20 is much more geared towards photography than videography, so if that's your priority then I'd definitely consider this camera. This is definitely one of the best cameras for bloggers right now and again, it comes very highly recommended.
Specifications:
24MP X-Trans CMOS III sensor
Up to 325 selectable AF points (169 of which offer phase detection)
36M-dot OLED electronic viewfinder
3″ 1.04M-dot tilting touchscreen LCD
4K UHD video at up to 30 fps, with clean output over HDMI
8 fps continuous shooting with AF, 5 fps with live view
5mm jack for external microphone or wired remote control
Dials for exposure compensation, shutter speed and drive mode
Cost – £859 with a 18-55mm kit lens
Sony A6000 – best camera for lifestyle blogging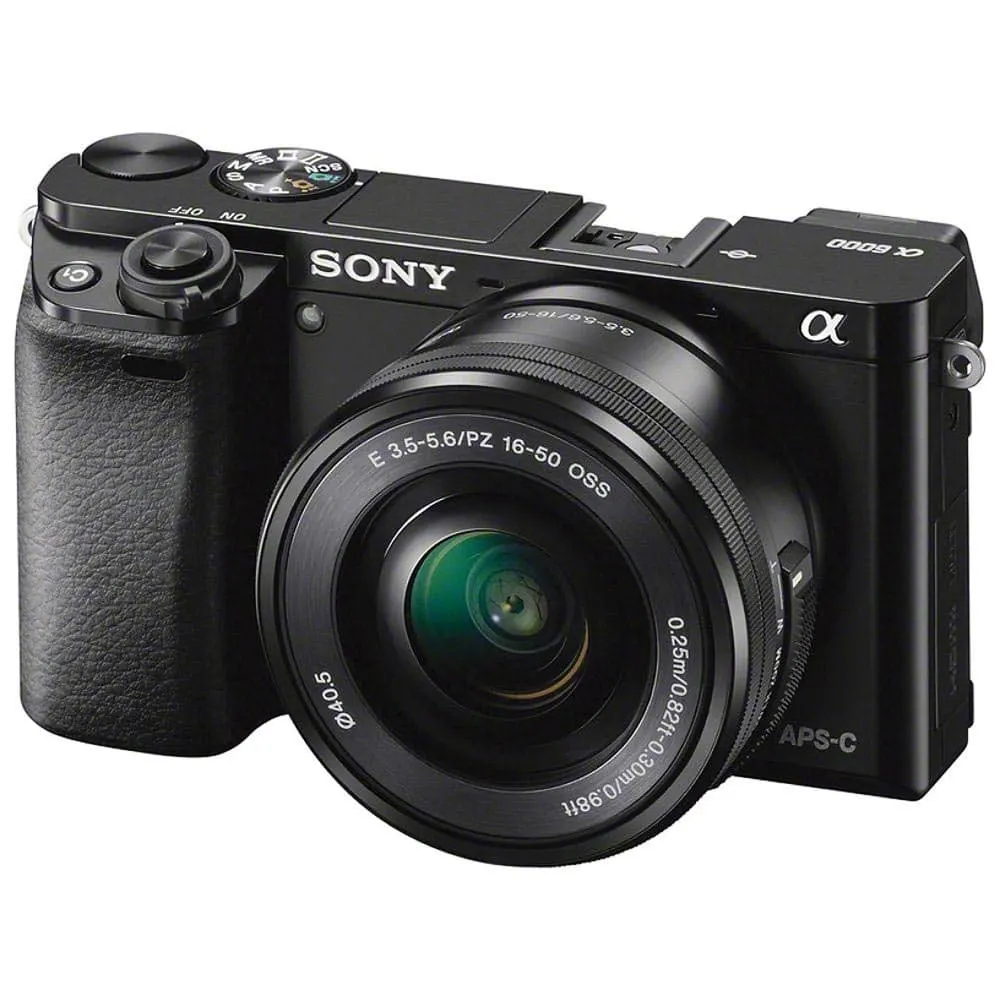 I found it very difficult to choose between the Sony A6000 and the newer Sony A6500. I've gone for the A6000 because it's an amazing piece of kit and half the price of the A6500.
This camera is quite similar to the Canon PowerShot G7 X Mark II in that it's a really small camera that you can stuff into your pocket. However, the major bonus is the fact you can buy other lenses for this making it a much more versatile camera.
The processor is super-fast in this camera so as soon as you switch it on you can start shooting. Also the 179-point hybrid auto-focusing system means you'll rarely lose focus of your face when vlogging. Compared to a lot of smaller cameras out there, the Sony A6000 is superb in low light conditions too.
If you're more of a beginner photographer/videographer then this is definitely one of the best point-and-click cameras around and by far my favourite Sony vlogging camera. It basically means you don't have to worry about all the technical side of photography or videography! As I said, this is probably the best camera for lifestyle bloggers out there.
You can find 22 of the best Sony A6000 lenses to buy in this comprehensive guide covering the pros of each particular lens.
Specifications:
24.3 megapixel APS-C CMOS sensor
Bionz X image processor
Hybrid AF system with 25 contrast-detect and 179 phase-detect points
Built-in flash + Multi-Interface Shoe
11 fps continuous shooting with subject-tracking
3-inch tilting LCD with 921,600 dots
OLED electronic viewfinder with 1.44M dots
Diffraction correction, area-specific noise reduction, and detail reproduction technology
Full HD video recording at 1080/60p and 24p; clean HDMI output
Wi-Fi with NFC capability and downloadable apps
Cost – £459 with a 16-50mm kit lens
Sony A7riii – Best high-end professional hybrid camera around at the moment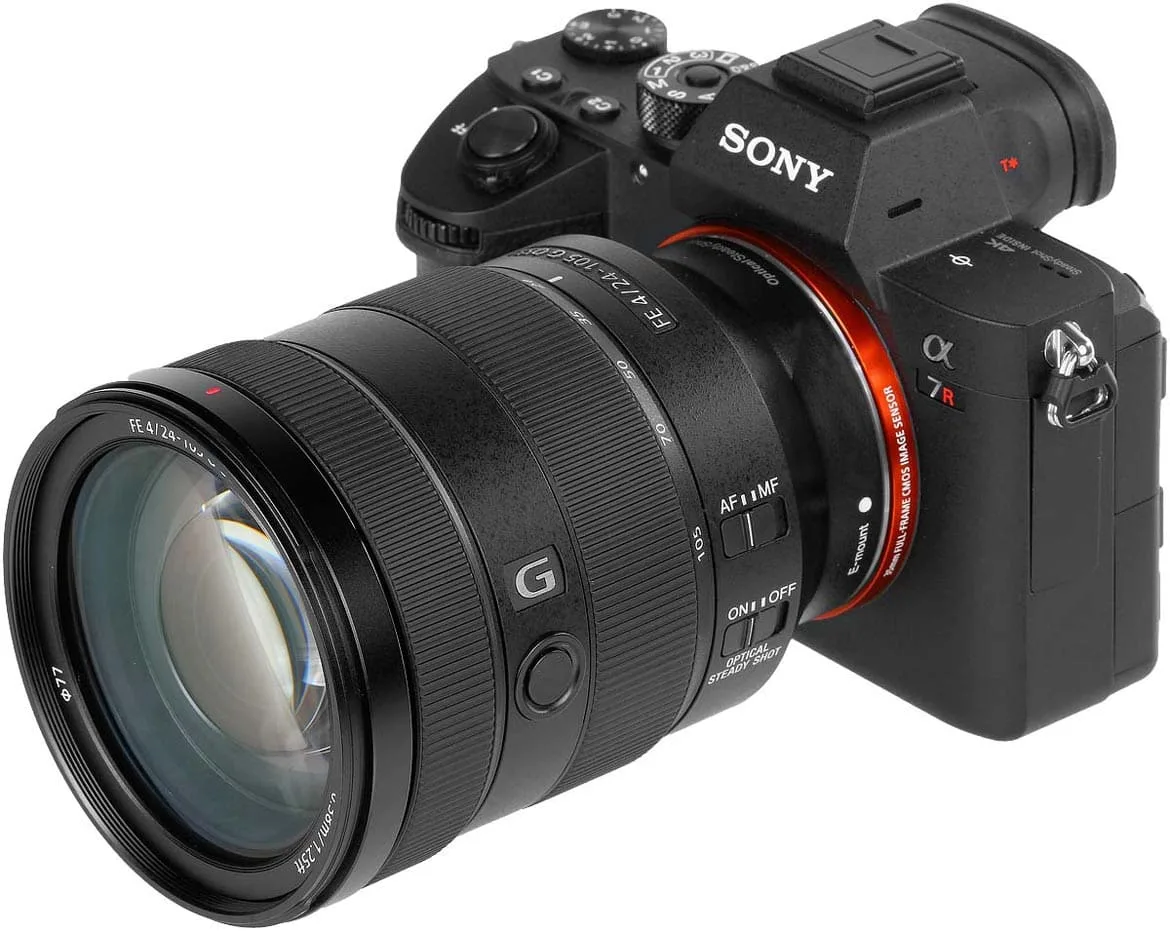 THE BEST BLOGGER CAMERA! Nah, I'm just kidding, I get protective.
This is my camera and at £2,450 (just for the body) it is one of the most expensive cameras on the list. Does having this camera make me a better photographer? No. Would I recommend you buy this camera? It all depends on what level you're at!
For me, the reason I switched from my Canon 6D to this camera is because I was starting to film a lot more. My 6D was distinctly average at video and I knew if I wanted to shoot the films I wanted to make then I'd have to upgrade.
The Sony A7riii comes with a massive 42.4 megapixel sensor that can shoot speeds at 10 frames per second with full autotracking. For me though, the in-built 5-axis stabilisation is among the best around. Filming on the camera is like having a gimbal, it really is that good.
One major downside to this camera is there's no flip-screen (it only tilts) but I discourage the use of a flip-screen anyway.
Personally, I think this is one of the best cameras for blogging & videography right now. If any one has any questions about this camera then feel free to ask me anything!
Specifications:
42MP BSI CMOS sensor
Faster, lower-noise image processing
10 fps shooting with full AF, 8 fps with 'live' updates between shots
69M dot (1280 x 960 pixel) OLED viewfinder
Improved autofocus, including more tenacious Eye AF mode
5-axis image stabilization, rated at 5.5 stops (CIPA) with 50mm lens
4K footage from 'Super 35' crop region oversampled from 5K capture
Twin SD Card slots (one UHS-I and one UHS-II compatible)
True 14 bit uncompressed Raw, even in continuous drive mode
Use of phase detection (including Eye AF) at 3 fps with adapted lenses
Cost – £2,360 (body only)
Canon EOS-R – For diehard Canon fans looking to get into the mirrorless market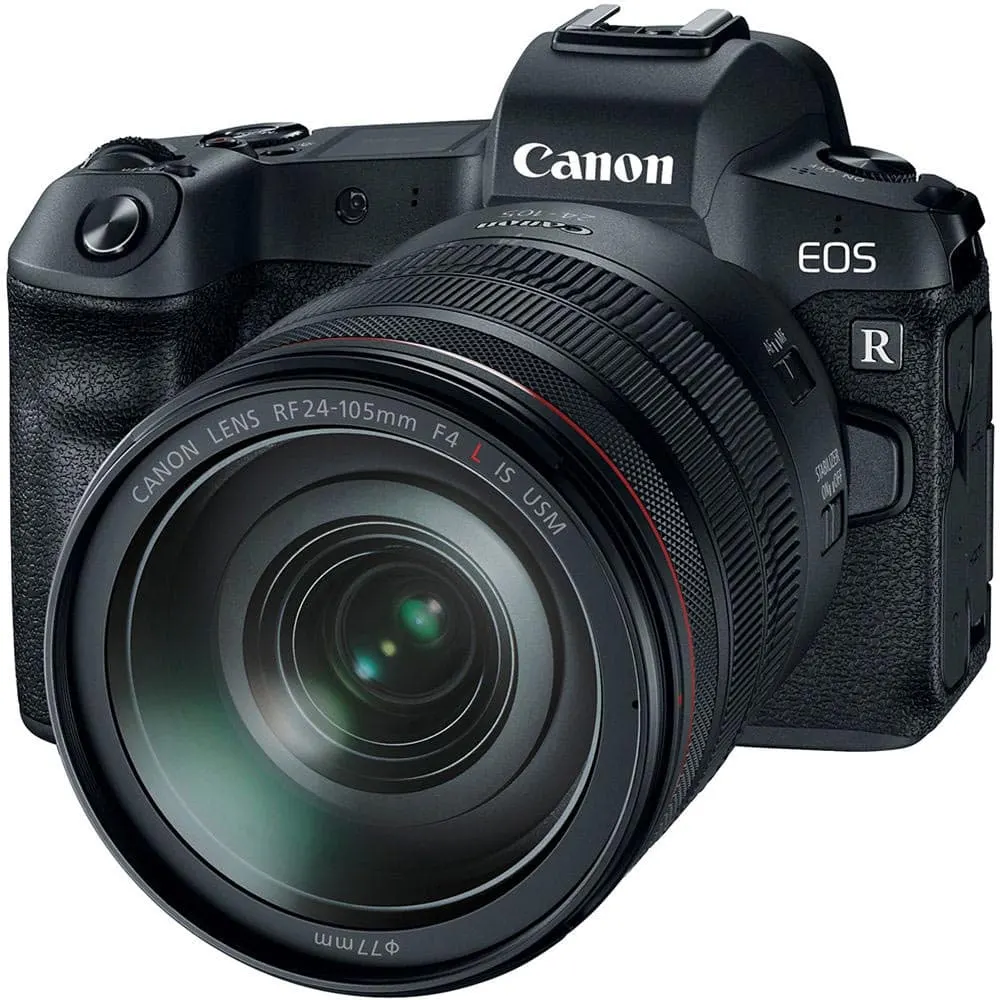 Welcome to the party Canon, you're only about 5 years late! This one is for all you Canon vloggers.
For years and years Canon said they wouldn't make a mirrorless camera. They wanted to focus on their bread and butter, their DSLR range. Oh how wrong they were.
While they were sitting on their hands both Fuji and Sony cleaned up the mirrorless camera market, to the point where they're the market leaders now. People only used to talk about Canon and Nikon, but now more and more people are switching to Fuji and Sony.
Now that Canon have finally realised there's such a high demand for mirrorless cameras they produced their first full-frame mirrorless camera – the EOS-R.
Is it any good? Yes and no. Yes if you've been shooting on Canon for years and already have all the best lenses (though you will need an adapter – grrrrr). No if you're looking to buy a brand new camera.
This is the direct competitor of the Sony A7 range – the only problem being Sony released their first camera in 2013 so have 6 years of user data behind them. Also, the Sony sensor is better.
It has to be said this is an excellent camera though, so if you're a diehard Canon fan and you're looking to get into the full-frame mirrorless market then this is the one for you.
Specifications:
30MP full-frame sensor with Dual Pixel autofocus
69M dot OLED viewfinder
Fully articulated rear LCD
Autofocus rated down to -6EV (with F1.2 lens)
Up to 8 fps shooting (5 fps with continuous AF, 3 fps 'Tracking Priority mode')
UHD 4K 30p video from a 1.8x crop of the sensor
Canon Log (10-bit 4:2:2 over HDMI or 8-bit 4:2:0 internal)
USB charging (with some chargers)
Cost – £1,799 (body only) with a lens adapter
Panasonic GH5 – One of the best all-round cameras on the market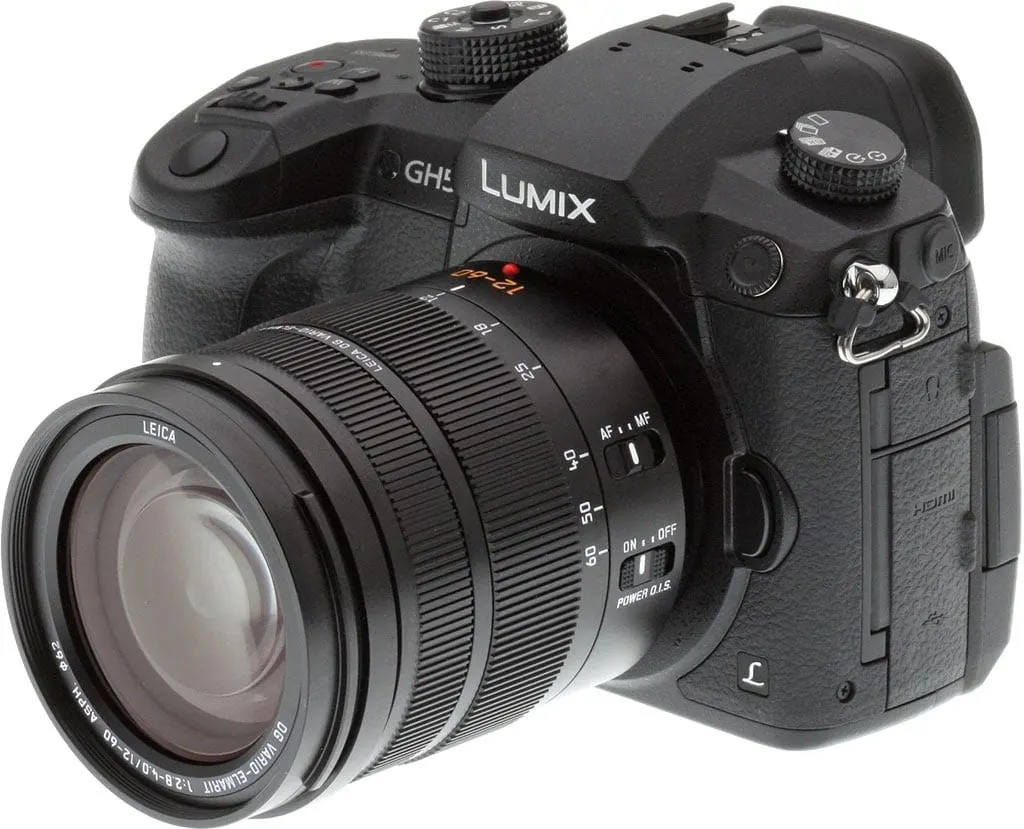 When it comes to the best cameras for bloggers, you'll pretty much always find the Panasonic GH5 mentioned. The Panasonic GH5 isn't going to win any beauty pageants but it is a damn good camera otherwise.
I would say the GH5 is your classic "jack of all trades master at none" type of camera. If has a really broad spectrum making it a great camera for bloggers who do a mixture of photo and video.
The 5-axis image stabilisation is quality on this which is one of the reasons it's so popular For in-camera stabilisation, it's one of the best on the market. Also, it can shoot 4K at 60 frames per second, so very good for slow-motion footage. Another bonus is the flip-screen which vloggers love.
I would say a major downside of the Panasonic are the lenses though. They just aren't as good as Canon, Nikon and Sony, so I always feel you're loosing a lot of image quality there no matter how good everything else is.
Specifications:
20MP Four Thirds sensor (no OLPF)
5-axis in-body image stabilization system with 'Dual IS 2' support
All 4K footage taken using full width of sensor (oversampled from 5.1K footage)
1080 video at up to 180p, enabling 7.5x slow-motion
9 fps shooting with continuous autofocus
Dual UHS II card slots (V60 ready)
Wi-Fi, NFC and Bluetooth
Pre-configurable rack focus mode
Cost – £1,699 with a 12-60mm kit lens
GoPro Hero 8 – Best camera for action and adventure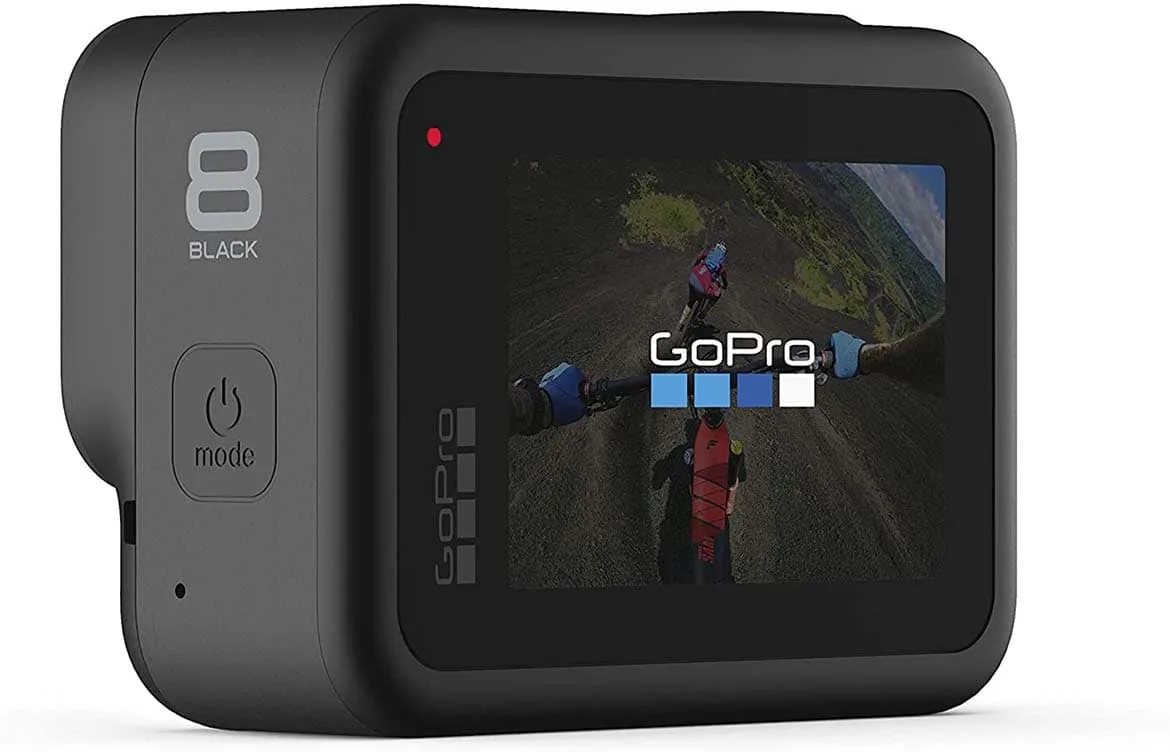 The bane of my life. For years I wanted to hate GoPro. I always felt photography and videography was so much more than selfie-sticks and pushing a button on auto.
However, with the GoPro Hero 8 I think they've finally won me over – this camera is so damn good. Why? Hypersmooth stabilisation.
I could get very technical here and explain all about warp image stabilisation and how you stablise footage in post-production but it's all very boring.
Instead, all you need to know is that hypersmooth makes buttery smooth footage IN THE CAMERA. This means you can go skiing, film everything and all the clips will already be stabilised for you. I can't tell you how useful that is from a filming perspective.
The sounds quality is so much better than on the GoPro Hero 6. Kane & Pia (two amazing YouTubers) did a really useful vlog all about the Hero 8 so I'd recommend watching that before you buy it. Also, check out this GoPro vlogging set up here – you really can vlog on this camera!
If you're an adventure blogger then you really can't go wrong with this piece of kit.
Specifications:
4K60/50, 2.7K120/100 & 1080p240/200
12MP + SuperPhoto With Improved HDR and RAW Photo Capture in All Modes
HyperSmooth 2.0 (All Modes) + In-App Horizon Leveling
Direct Live Streaming to Facebook Live
Cost – £322
Canon 80D – Best all-round mid-level DSLR camera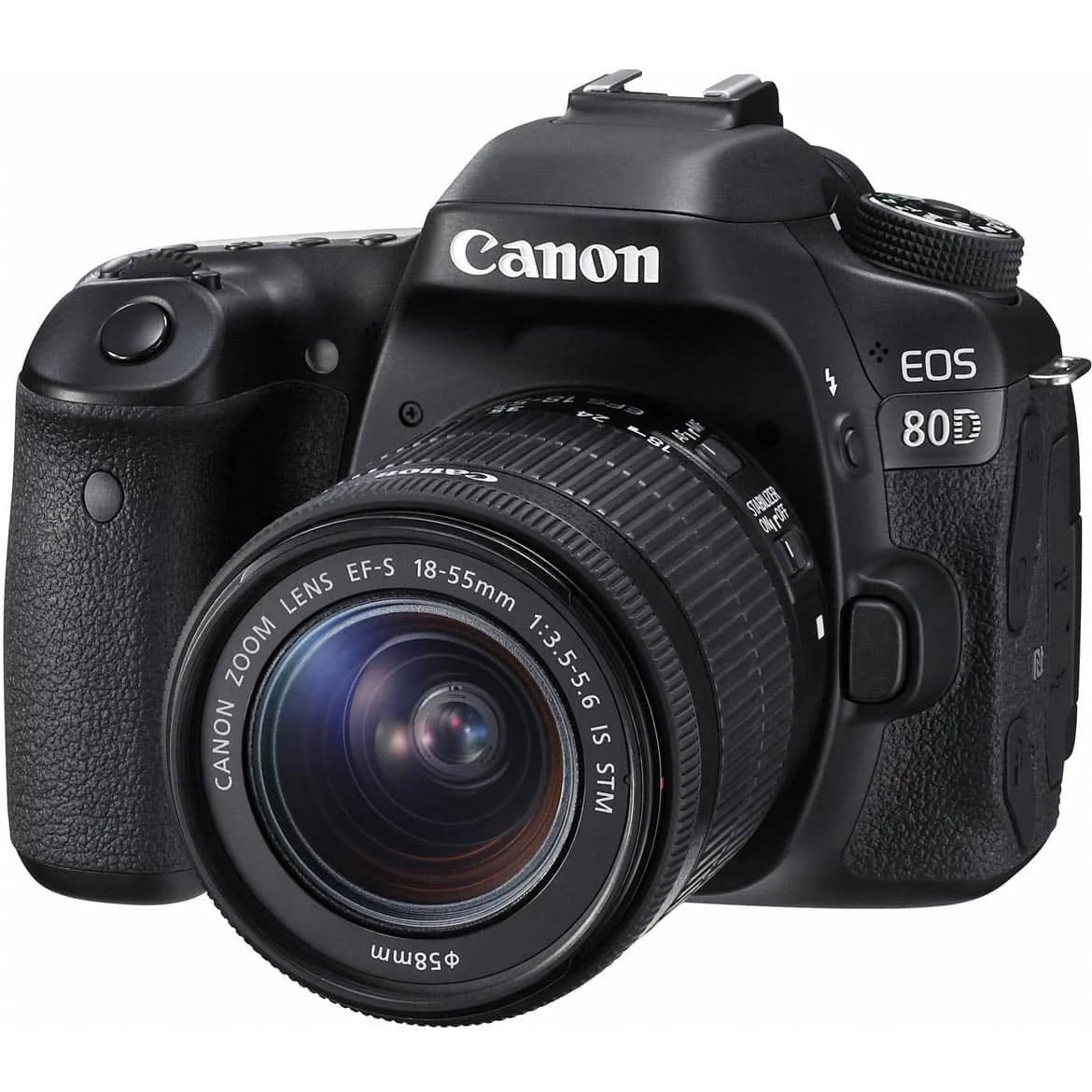 I'm very reluctant to put this camera on the list because it's so old but hey, if it ain't broke don't fix it.
A bit like with the Canon PowerShot G7 X Mark II, this is still one of the best cameras for blogging.
When it comes to the specifications the Canon 80D doesn't seem very good on paper – 24.2 megapixels, a slower processor than newer cameras and no 4K video.
However, you can't ignore that this is the camera used by some of the biggest YouTubers like Casey Neistat. Even though it may not be the best on paper, it is definitely one of the easiest cameras to use. The autofocus is brilliant on the Canon 80D and it comes with a touchscreen flipscreen too. Also, as with all Canon cameras, the picture profile is really nice for photos.
I would classify this as a mid-level DSLR, and for those of you who are keen to take your photography to the next level then I'd really recommend this camera.
Specifications:
24MP APS-C CMOS sensor with Dual Pixel AF
45-point AF system with all cross-type points
3″ 1.04M-dot articulating touchscreen
1080/60p video capture
7 fps continuous shooting with AF
Weather-resistant body
7560-pixel RGB+IR Metering Sensor
Wi-Fi + NFC
Cost – £959 with an 18-55mm kit lens
Nikon D850 – Best full-frame professional DSLR camera for travel photography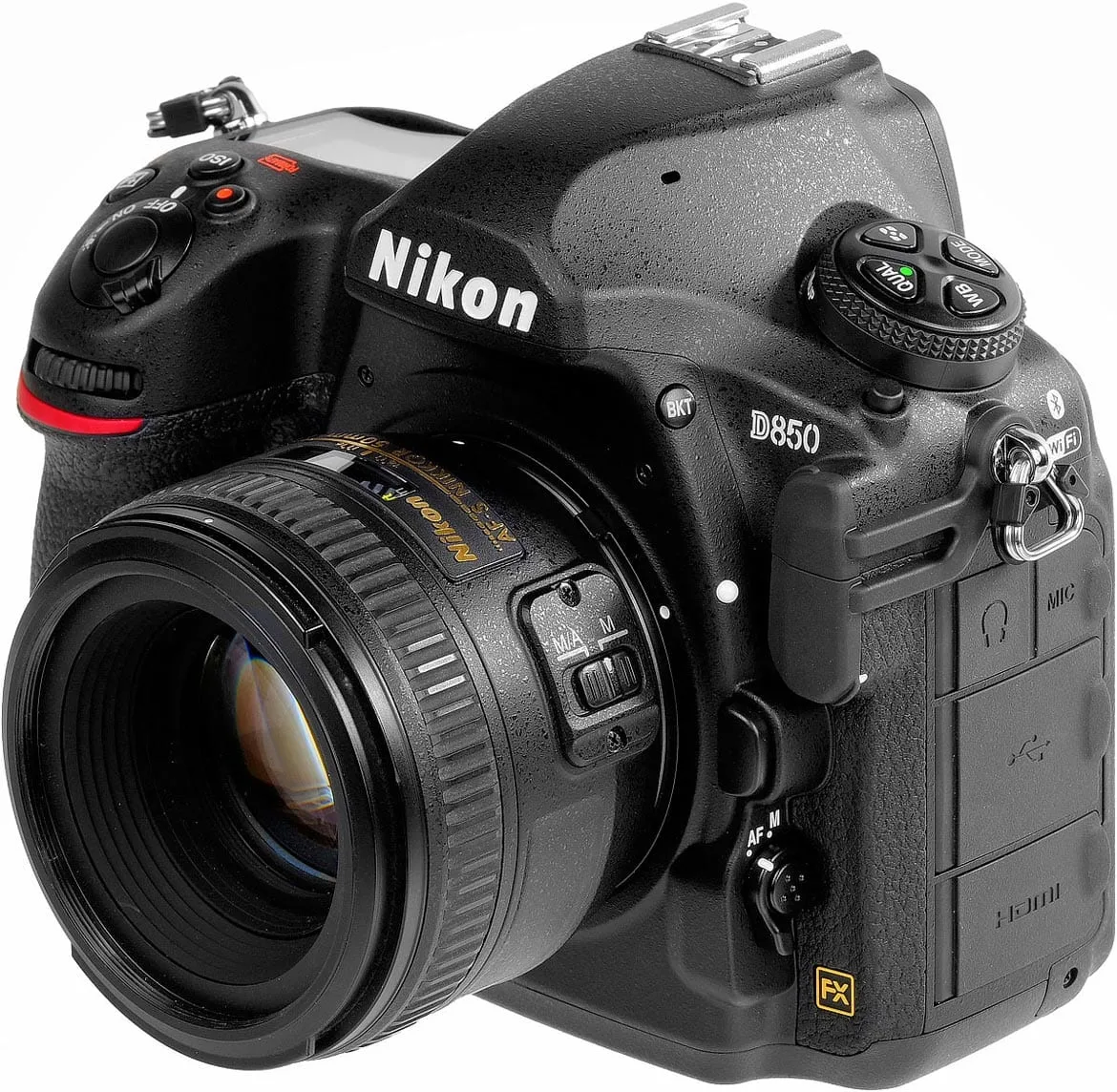 You may have noticed that there aren't many Nikon cameras in my list of best cameras for blogging. I'm not one of those Canon fans who never recommends a Nikon, I just think they've fallen a long way behind the current market of what shooters want.
Saying that, the relatively new Nikon D850 is probably one of the best full-frame cameras on the market at the moment. This is the direct competitor of the Canon 5Dmkiv – I think this camera is slightly better though.
The 45.7 megapixel sensor is one of the best around and the dynamic range of 64-25,600 ISO is incredible – so much data is captured here that you can draw out so much colour and detail when it comes to editing.
However, the major drawback of this camera (and the reason I sold my Canon 6D) is it is very big and bulky making it difficult for travel bloggers. Add a few lenses to your camera backpack and you'll really notice the weight.
If you're an old-school photographer though then you'll simply love this camera.
Specifications:
45.7MP BSI CMOS sensor
7 fps continuous shooting with AE/AF (
153-point AF system linked to 180,000-pixel metering system
UHD 4K video capture at up to 30p from full sensor width
1080 video at up to 120p, recorded as roughly 1/4 or 1/5th speed slow-mo
Battery life rated at 1840 shots
2″ tilting touchscreen with 2.36M-dot (1024×768 pixel) LCD
Illuminated controls
Advanced time-lapse options (including in-camera 4K video creation)
Cost – £2,526 (body only)
Google Pixel 4 – Best best phone camera for blogging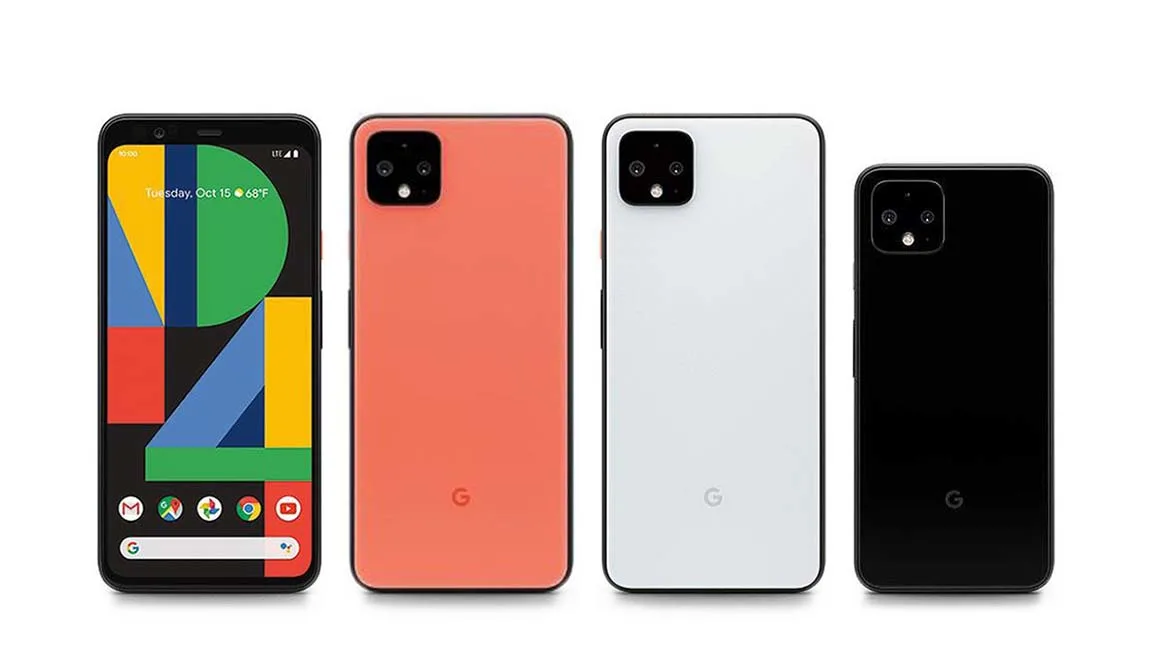 I know, I know, what's a phone doing in a list of the best cameras for bloggers. Well, I genuinely rate the Google Pixel 4 so highly. It's the best camera phone I've ever had and I think it's the best on the market at the moment too.
One thing I've learned from photography over the last few years is that the market is constantly downsizing. People aren't attracted to big bulky DSLRs anymore, they want smaller mirrorless cameras or something to fit in their pocket. What's next? More powerful smartphones that can do it all, and the Pixel 4 is an example of that.
Everyone considers the smartphone camera on the Pixel 4 the best around (which is why I got it). Long gone are the days where I have to shoot everything on my camera – this is a fantastic supplement to that. I even did this whole restaurant review just using my camera in really dark conditions. The photos really stand up.
Also, I've used the Pixel 4 a few times for my videos too. I even shot this whole video about taking on RideLondon (a 100-mile cycle race) all on my phone, so it's pretty amazing the capabilities of phones now.
The way the industry and technology is heading, I wouldn't be surprised if smartphones like this one became the number one item for bloggers and vloggers in the future. That's how I feel anyway!
Cost – £575 with 64gb storage

What is the best camera for bloggers right now?
So, after all of that, I'm going to try and explain what is the best camera for bloggers.
Firstly, it always comes down to budget. If you're on a low budget then your choices are limited. If you have all the money in the world, then you have a lot more choice. Simples.
However, I'm going to break it into 3 categories:
Around £500 – As it stands, I wouldn't look past the Canon M50. As I've already said, this camera ticks all the boxes and then some. It is the perfect balance between photography and videography, and at £550 it is a bargain too. This is the best vlogging camera with flip screen. If you're looking for something a bit cheaper, then check out this amazing guide to the best camera under £300.
Around £1,000 – The X-T20. What Fuji are doing right now is remarkable and the X-T20 is one of their flagship cameras. Not only do you get to capture beautiful photos, you'll look damn good doing it too.
More than £1,500 – Thankfully, I'd still say my camera, the Sony A7riii. I really don't think there's a better hybrid camera on the market at the moment. If you're looking to really get into the professional photography/videography sphere, this is the camera that can help you with that.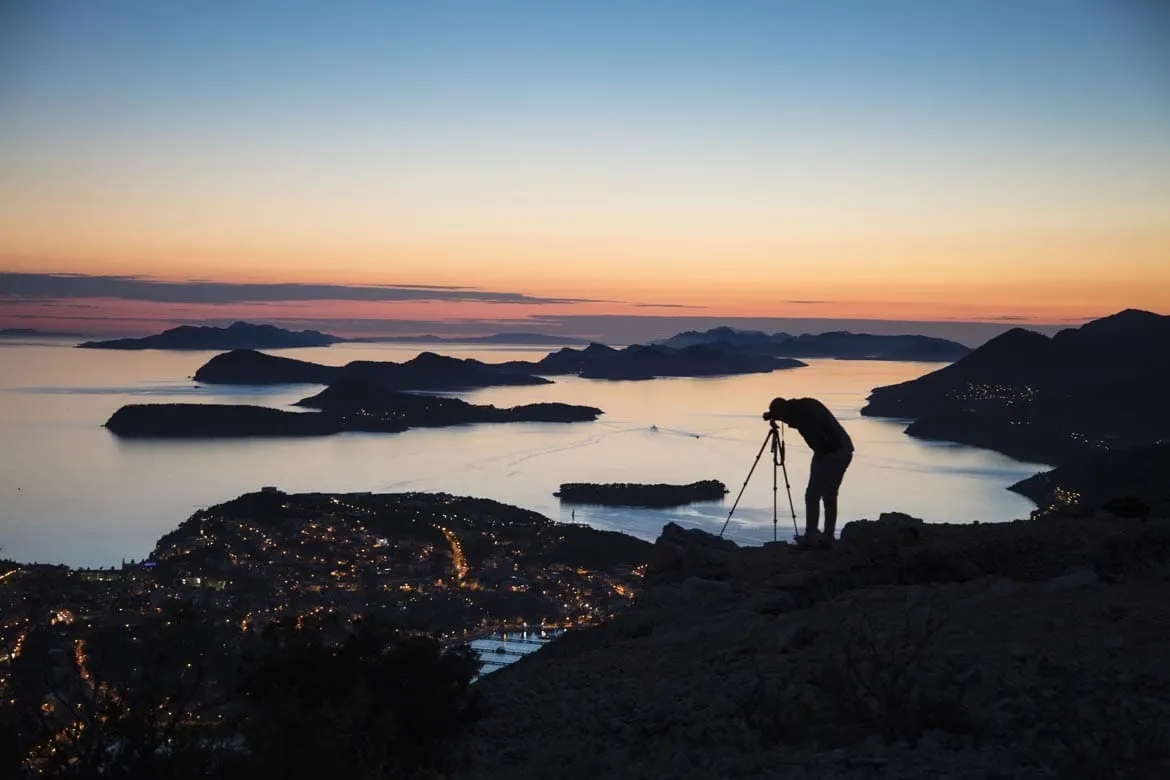 When is the right time to buy a camera?
Never. I promise you as soon as you buy a camera or a lens, a month later someone else will release an even better one (trust me on that!)
On the Sony front, the Sony A6700 and Sony A7siii are to be released at some point this year, and both of them are meant to be absolutely incredible. Also, I'd expect Canon to update the EOS-R this year too.
Knowing when to buy the right camera is really difficult. A lot of it is gut instinct, but I can assure you if you want to take your blogging game to the next level then upgrading your camera is one of the best things you can do.
---
What do you think is the best camera for bloggers right now? I'd love to know what you think in the comments below!
Like this blog post? Then make sure you Pin it!