Wondering how to spend 2 days in Copenhagen? Then check out my 2 day Copenhagen itinerary packed full of the best things to see & do in the city!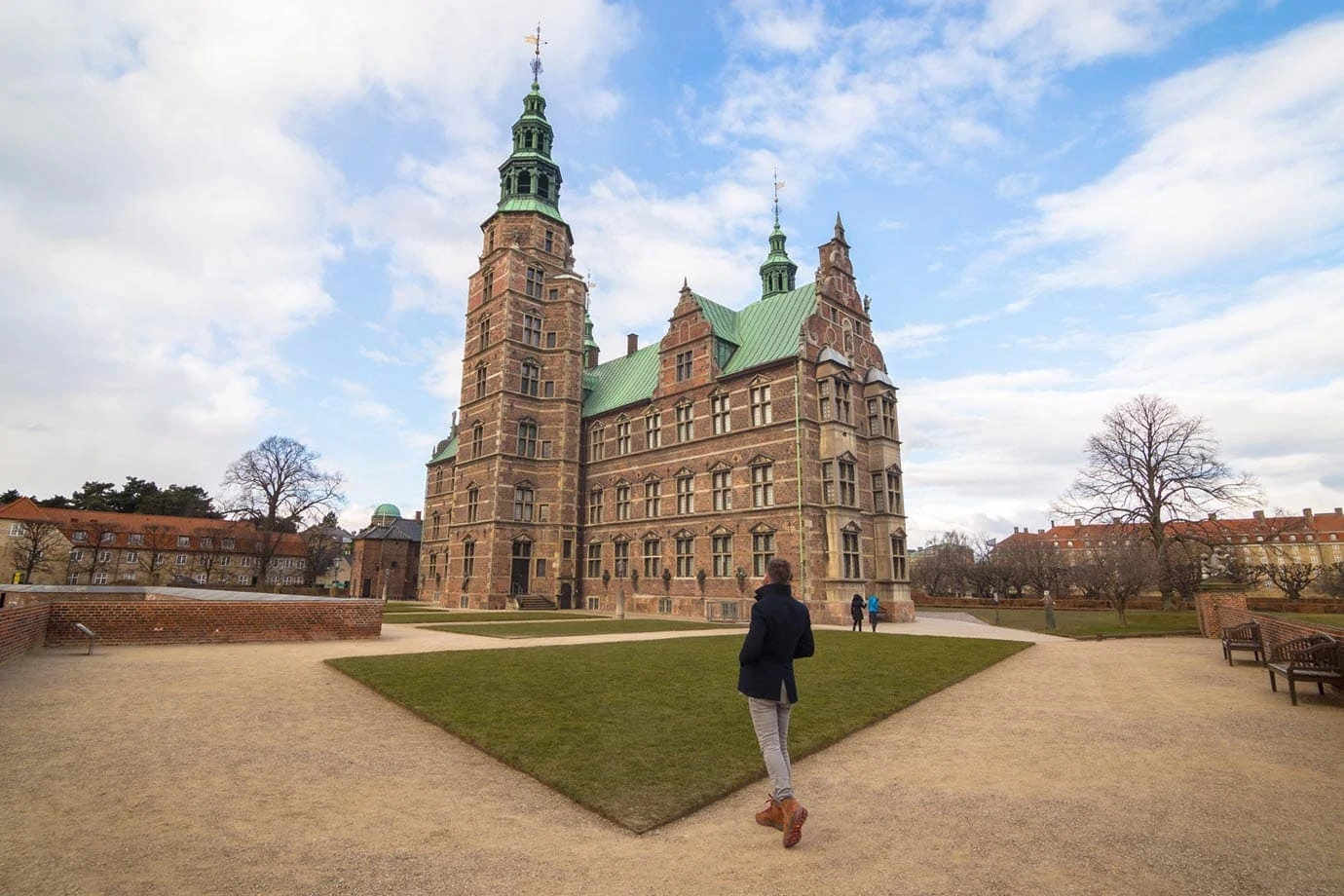 Have you only got 2 days in Copenhagen? That's the perfect amount of time to visit this stunning city!
There's so much to see and do in Copenhagen in just 48 hours you'll end up wishing you had more time here. Copenhagen is one of my favourite cities in the world and it is absolutely perfect for a weekend away. Every time I keep oncoming back here I discover something new and exciting, a part of the city I'd never seen before.
From cool cafes to cute castles to contemporary cuisine, this is a city that has something for every type of traveller. It is a city where you can go from learning about the history of the city in the morning at Rosenborg Castle, to screaming like a big kid in the afternoon at Tivoli Gardens, to catching up with friends at the hipster Meatpacking District in the evening.
There aren't many cities where you can do all of that in a day!
Don't believe me? Check out my video to see what you can get up to in just 2 days in Copenhagen.
Working on KLM's campaign '101 Reasons to Travel', a campaign all about finding those unique reasons to travel (it's all in the name really), I knew immediately I wanted to visit Copenhagen.
There are so many reasons why Copenhagen is one of KLM's most popular destinations to fly to, and I couldn't wait to explore the city for myself and make a video about it all.
With that in mind, here's what to do in Copenhagen in 2 day. I really hope you find this post useful when planning your Copenhagen itinerary. As ever, if you have any questions at all let me know in the comments below.
Oh, and enjoy Copenhagen! I'm sure you'll absolutely love it there!
If you're looking for something to do outside the city then check out these 12 incredible day trips from Copenhagen.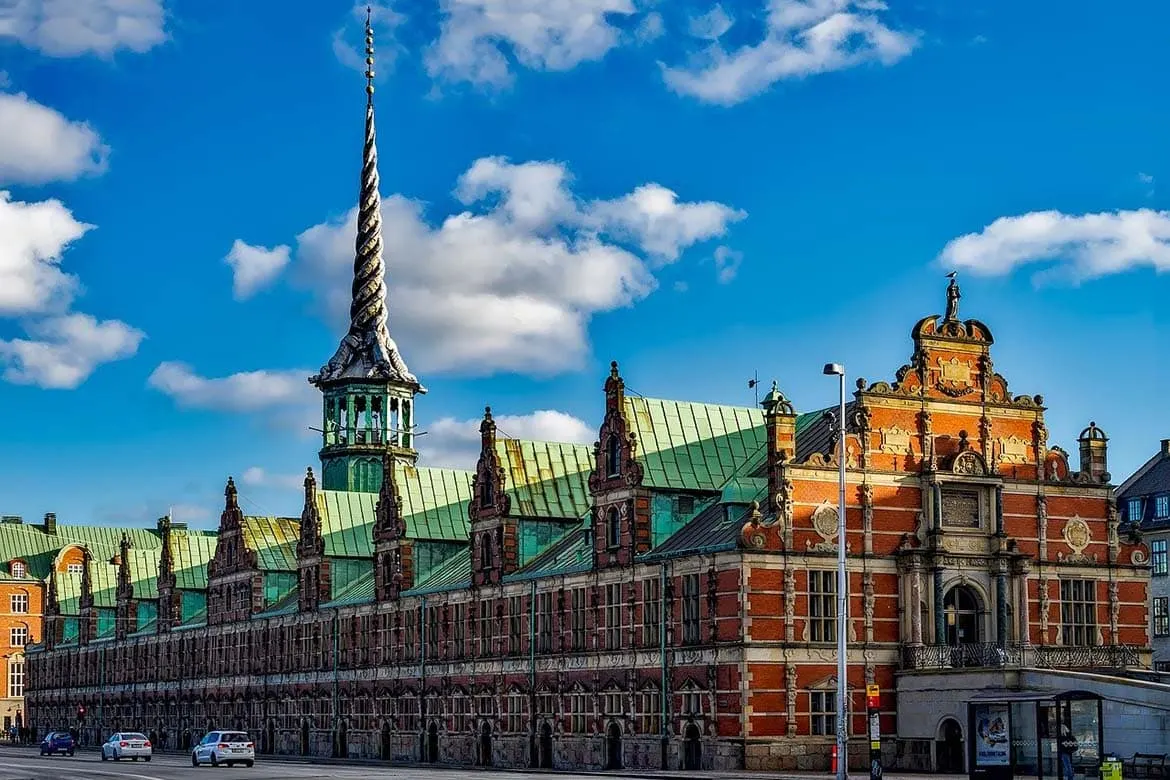 Before we get into it, we need to talk about the Copenhagen City Card.
You can get 1-day, 2-day, 3-day or 4-day card that will give you free entry into 87 museums & attractions, discounts into those that aren't free, and unlimited use on public transport (including to and from the airport). It also includes discounts on a lot of the major Copenhagen tours too.
The last 3 times I've visited Copenhagen I've always used a Copenhagen City Card because it's so much cheaper than buying individual tickets to places. Over the course of 2 days you'll save anywhere between £25-50 so I definitely think it's good value for money. Also, the free transport around the city is incredibly handy too!
Prices start around £47 for a 1-day card (cheaper for under 16s). It's cheaper the more days you buy too.
If you're planning on doing a lot of sightseeing and visiting some of the top tourist attractions, it usually works out cheaper with a card. Obviously Copenhagen is an extremely expensive city, so every saving helps here!
---
What to do in Copenhagen
Wander around beautiful Nyhavn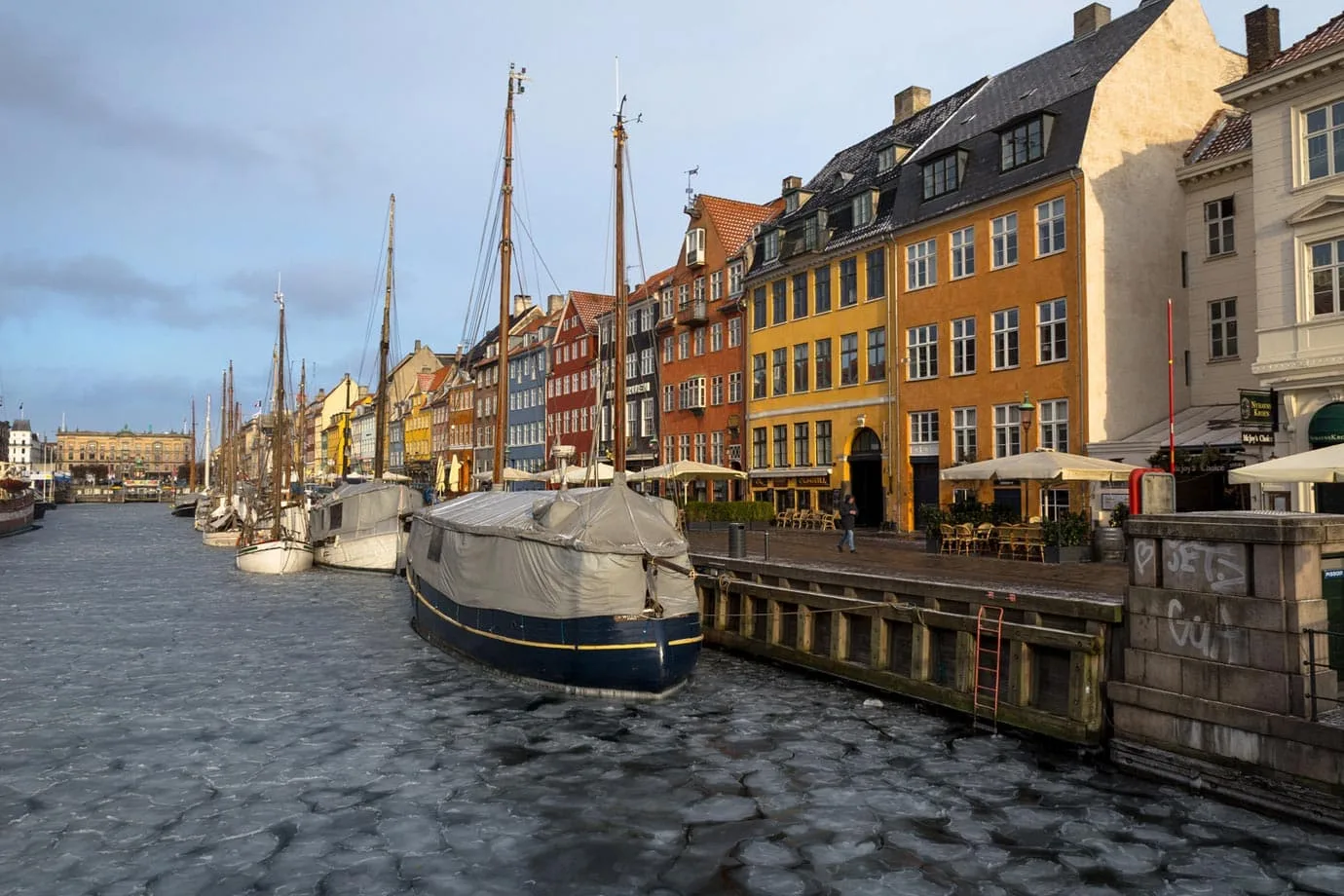 This is the picture postcard image of Copenhagen. With its colourful cafes and restaurants lining the side of a canal, Nyhavn is the perfect place to visit no matter at what time of the day. I've been here early in the morning when the city is waking up, for lunch at one of the many restaurants, and chilling on the edge of the canals with a beer at sunset.
My favourite time is at sunset though. That's when everyone is kicking back and relaxing, and the atmosphere is really chilled here. Also, Nyhavn is one of the most photogenic spots in Copenhagen, so make sure you take lots of snaps.
Marvel at Rosenborg Castle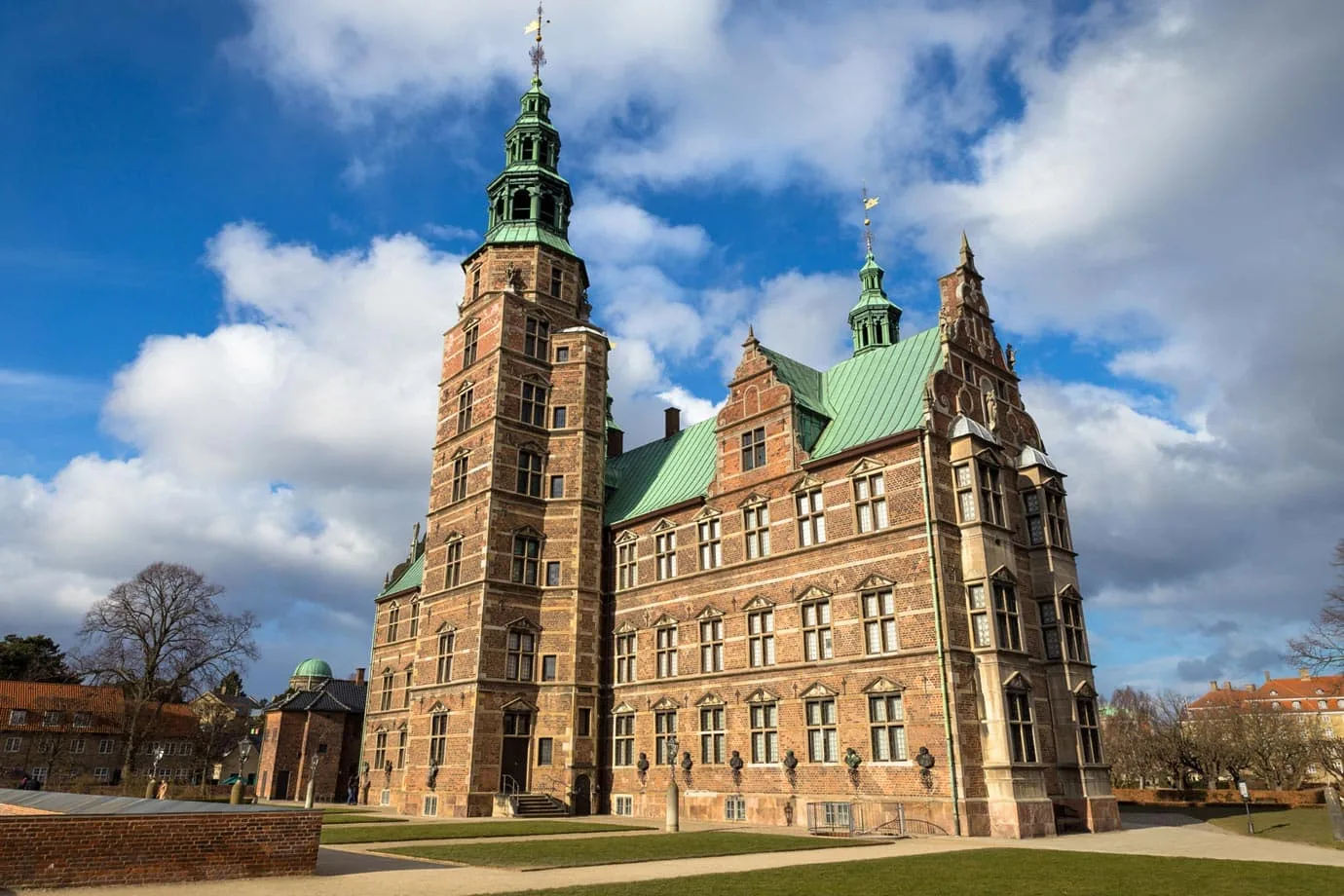 I really love Rosenborg Castle! It blows me away that there's this grand opulent castle right in the middle of the city. And it really is just moments from the city centre.
Originally built as a summerhouse is 1606, today Rosenborg Castle is home to the crown jewels and the royal gardens. Honestly, it's worth visiting this place just to see the throne room alone. Among the main attractions is the Knights' Hall with the coronation thrones and three life-size silver lions standing guard. Tapestries on the walls commemorate battles between Denmark and Sweden.
You can check out Rosenborg Castle on this awesome 3-hour bike tour that'll take you around the city. Just perfect for those short on time and who want to pack a lot in! I'd really recommend adding this to your Copenhagen 2 day itinerary – it really is one of the best sites in the city.
Pay a visit to the Little Mermaid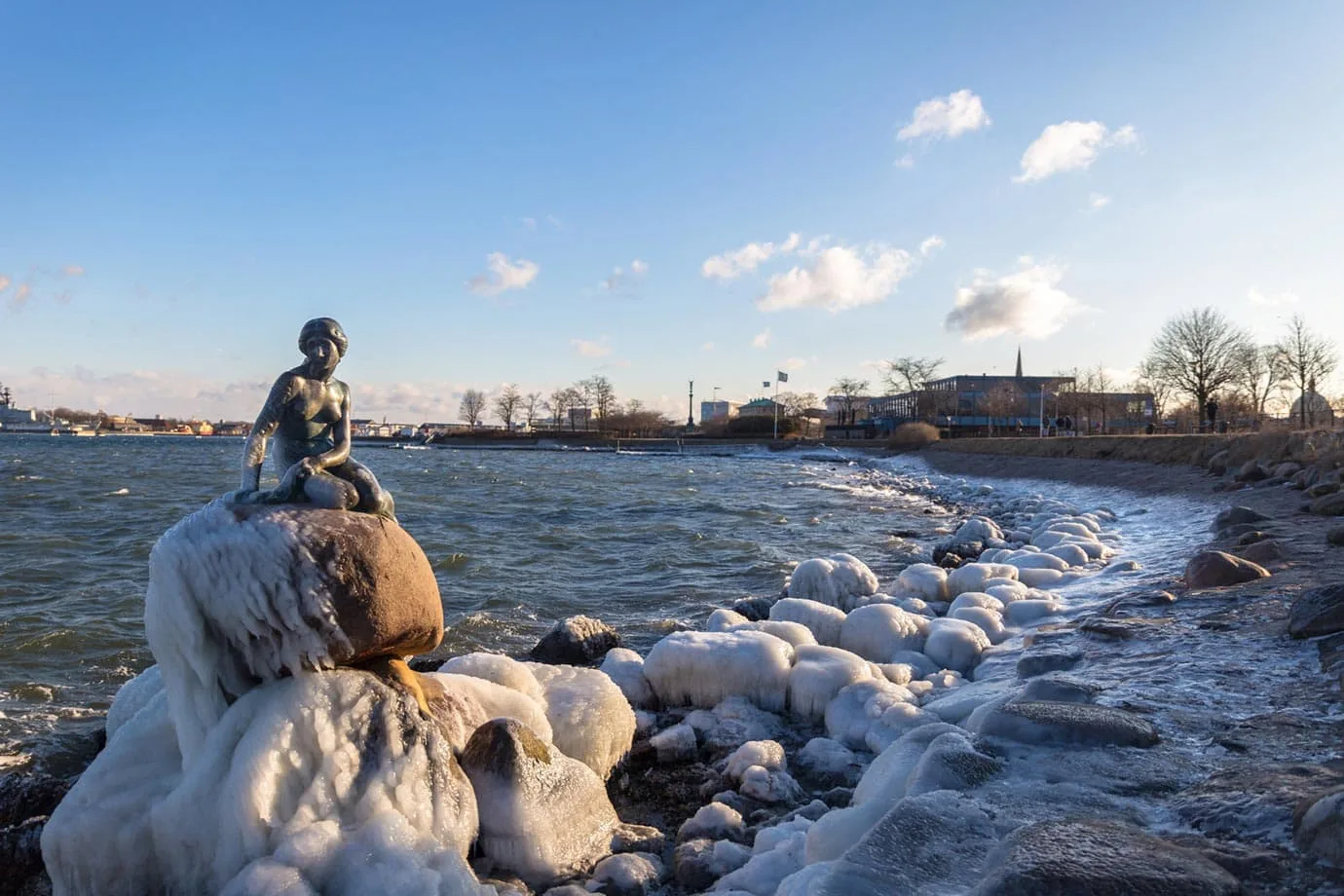 Straight out of Hans Christian Anderson's fairytale, the Little Mermaid statue has become one of the most popular tourist attractions in Copenhagen. Even though this is a little way out of the city (it takes around 15/20 minutes to walk here), I think it's well worth the journey along the harbour. It's a really beautiful walk taking you some beautiful buildings like the Copenhagen Opera House and the Black Diamond.
My tip would be to come early in the morning or late in the day. That way you should be able to beat the busloads of tourists who come here during the day. If you time it right you'll have the place to yourself.
Act like a big kid Tivoli Gardens, the world's 2nd oldest themepark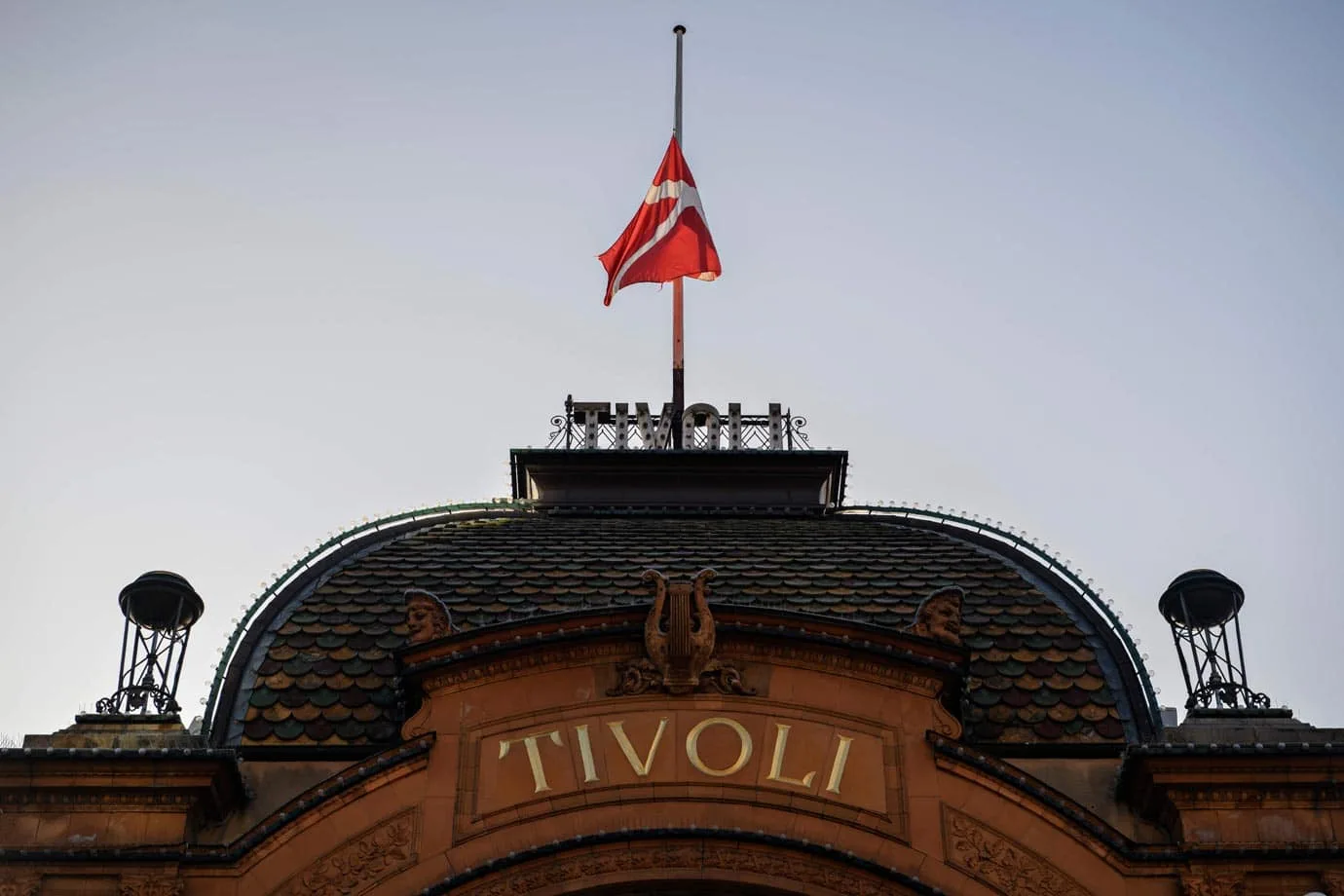 If you're looking for the best of Copenhagen in 2 days, Tivoli Gardens should be near the top of your list of things to do.
Despite being the world's second oldest theme park (some accolade that), Tivoli Gardens in an amazing place to lose yourself for an afternoon. The old-world charm of the 1800s still shine through wherever you look at Tivoli Gardens with modern rides and old-fashioned wooden rollercoasters to boot.
Unlike most themeparks around the world, Tivoli is right in the heart of Copenhagen. That means it's a brilliant place to spend a few hours on the rides or wandering around the park. There are plenty of stalls and restaurants here too – there's even one with a Michelin star!
Tickets to Tivoli Gardens cost £16 (US$20) and includes skipping the queue which is a massive benefit on busy weekends.
Climb to the top of The Round Tower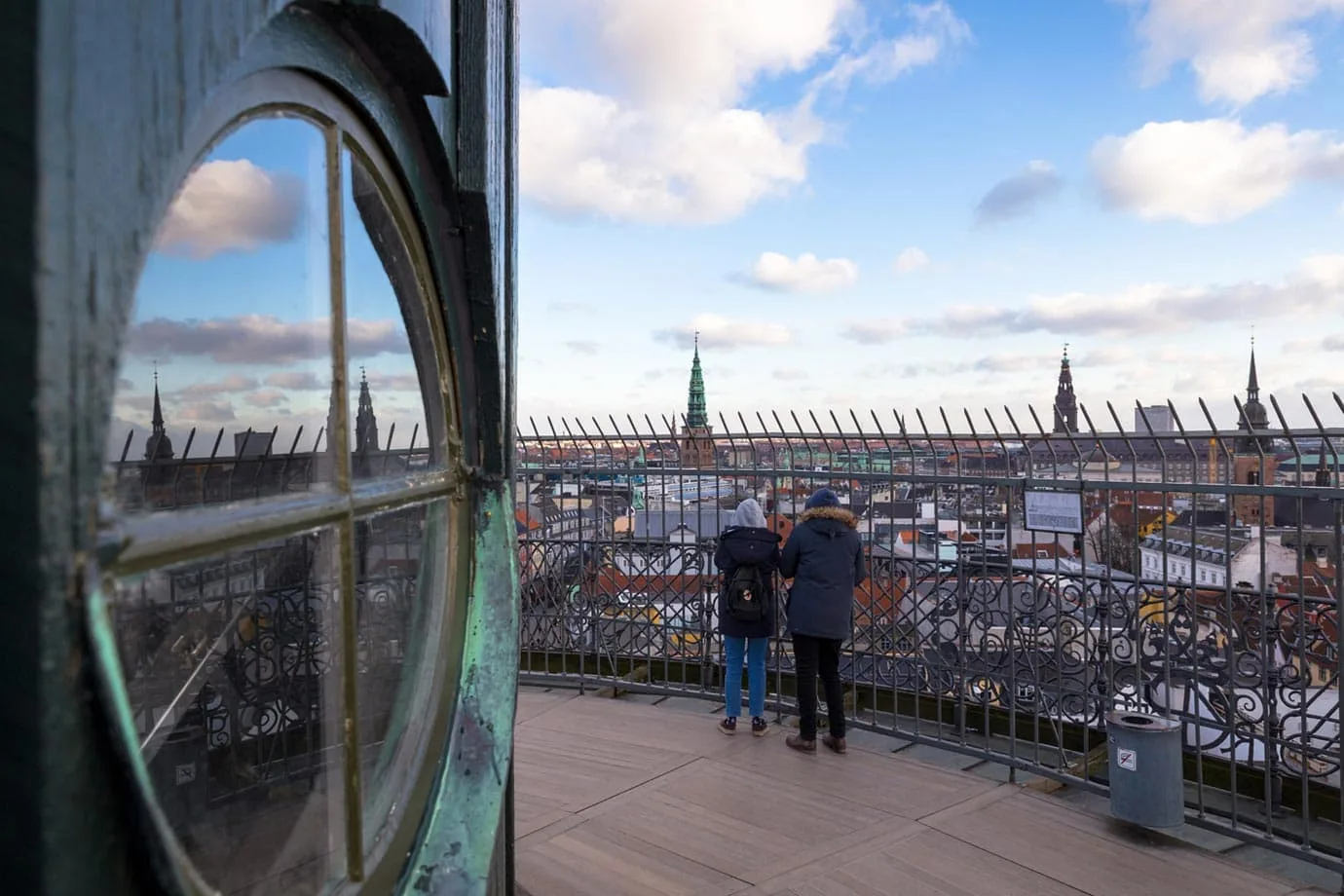 If you're looking for some of the best views in Copenhagen then you can't go wrong with the Round Tower. Climbing to the top of the Round Tower will leave you dizzy, as will the 360° views of the city all around. The 17th century tower and observatory Rundetaarn, or the round tower, is the oldest functioning observatory in Europe.
Try and come late in the afternoon otherwise you might be dodging school kids everywhere. Also, running down to the bottom of the tower is a must!
Find something yummy at Torvehallerne (the food hall)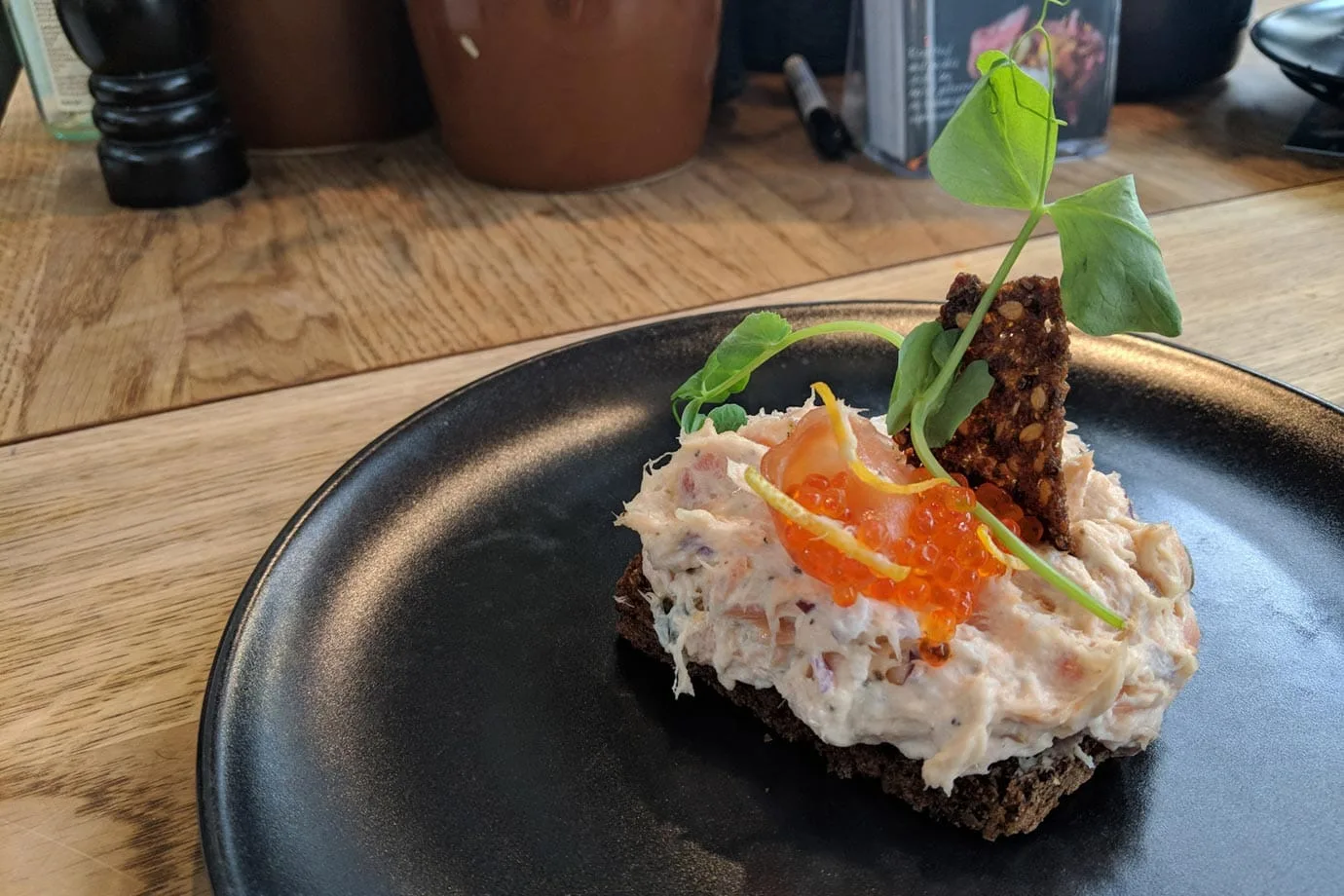 Torvehallerne isn't a supermarket, it's a super market. With over 60 stands and shops selling everything from fresh fish to smelly cheeses to fine wines, it is a foodie paradise. There are a number of small restaurants at Torvehallerne where you can get a quick bite too.
As I only had 48 hours in Copenhagen, I had to try smørrebrød, their famous open sandwiches. It was absolutely delicious and very Scandinavian too. I'd definitely grabbing a couple of open sandwiches for yourself, but there are loads of different types of foods from around the world here.
Check out the Danish Parliament at Christiansborg Palace
Home of the Danish Parliament, the Supreme Court and the Ministry of State, you might think Christiansborg Palace is on the boring side. Oh how wrong you'd be. With stunningly opulent rooms and tapestries, you'll struggle to find a more beautiful building in Copenhagen.
Also, my tip, but from 11am you can climb to the Tower each day for another amazing view of the city. Not everyone knows you can climb to the top of the tower so I'd really recommend checking that out too!
See the royal residence of Amalienborg Palace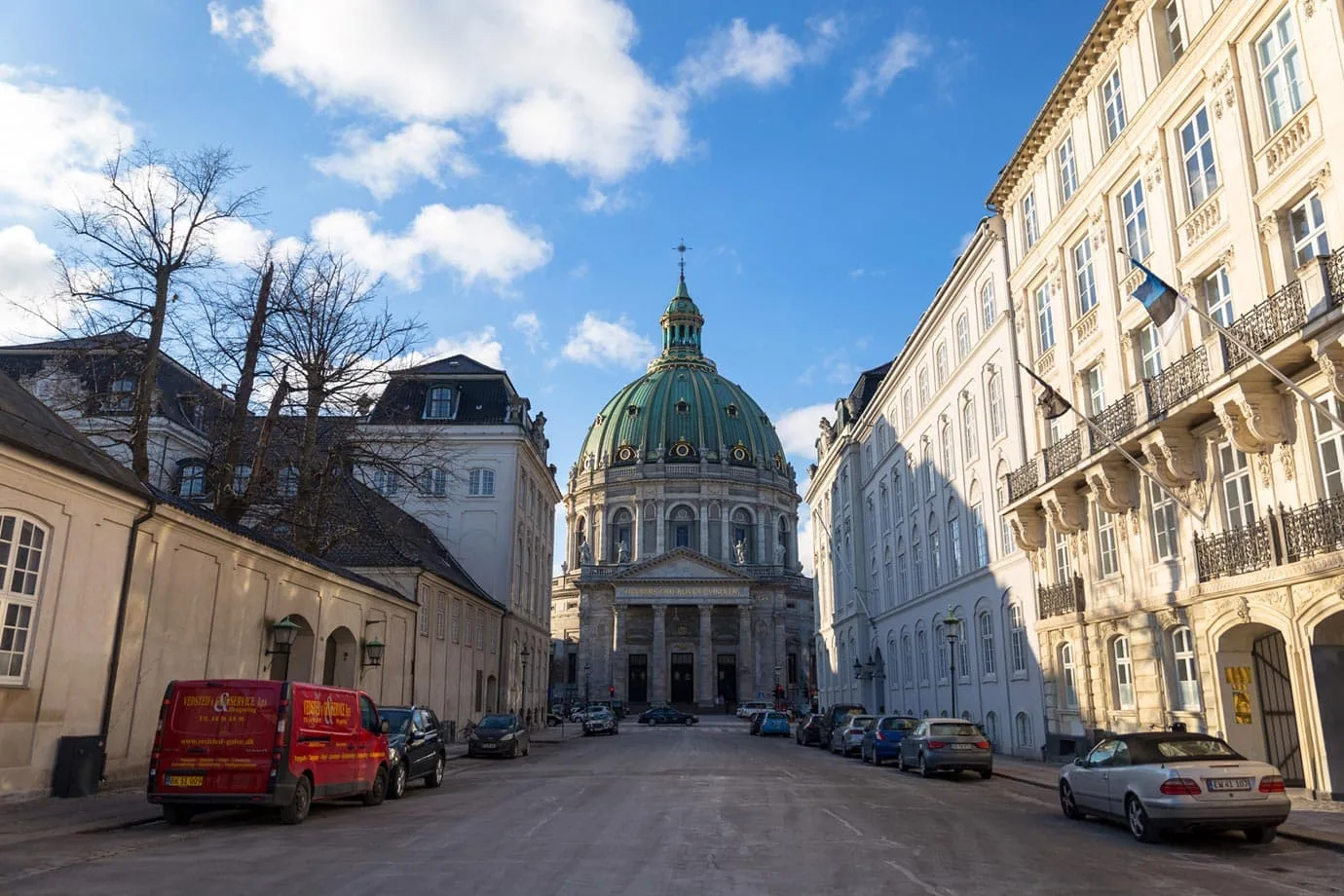 If Royal Families are your thing, then you'll want to visit Amalienborg Palace. This is home to the Danish royal family and it is also a museum to one of the world's oldest monarchies. Even if you aren't into Royal Families, Amalienborg Palace is still well worth visiting for the four identical facades and the huge square just outside it.
Also, if you're walking to the Little Mermaid then chances are you'll pass by Amalienborg Palace, so well worth stopping by on the way there.
Walk to the Windmill at Kastellet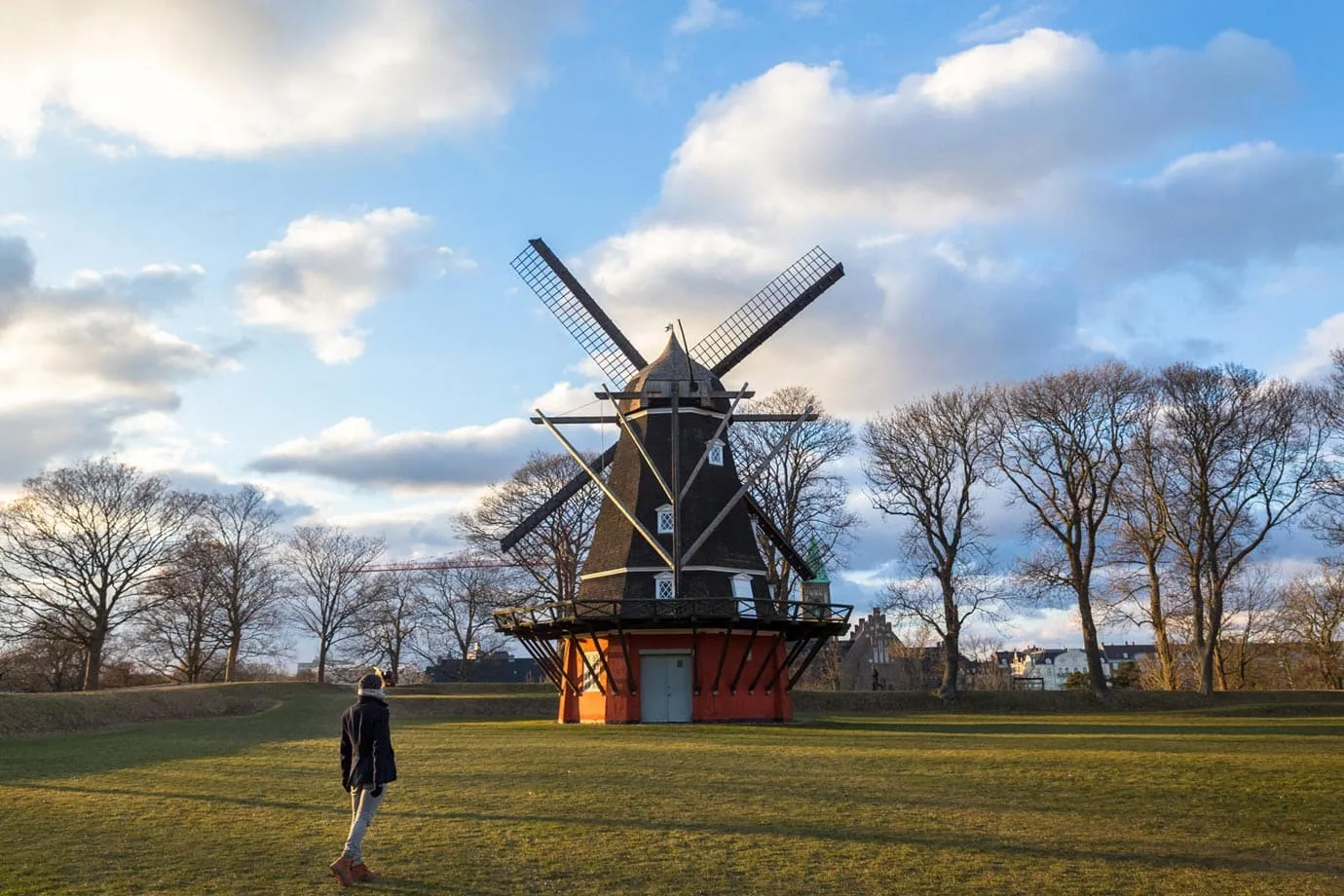 If you're looking at what to do in Copenhagen in 2 days, pop by this secret spot.
Because the windmill at Kastellet isn't a major attraction, people often overlook it as a place to visit. That means often you can get the place to yourself.
This was such a surprise find while I was walking around the grounds of Kastellet, the old citadel in Copenhagen. This used to be a military base, but today it is a peaceful and tranquil park where you can go for a really nice walk in one of the greenest spaces in the city.
Also, it has a windmill. I absolutely love windmills me. I have to admit that this is one of my favourite things to do in Copenhagen.
Take in the eerie Kunsthallen Nikolaj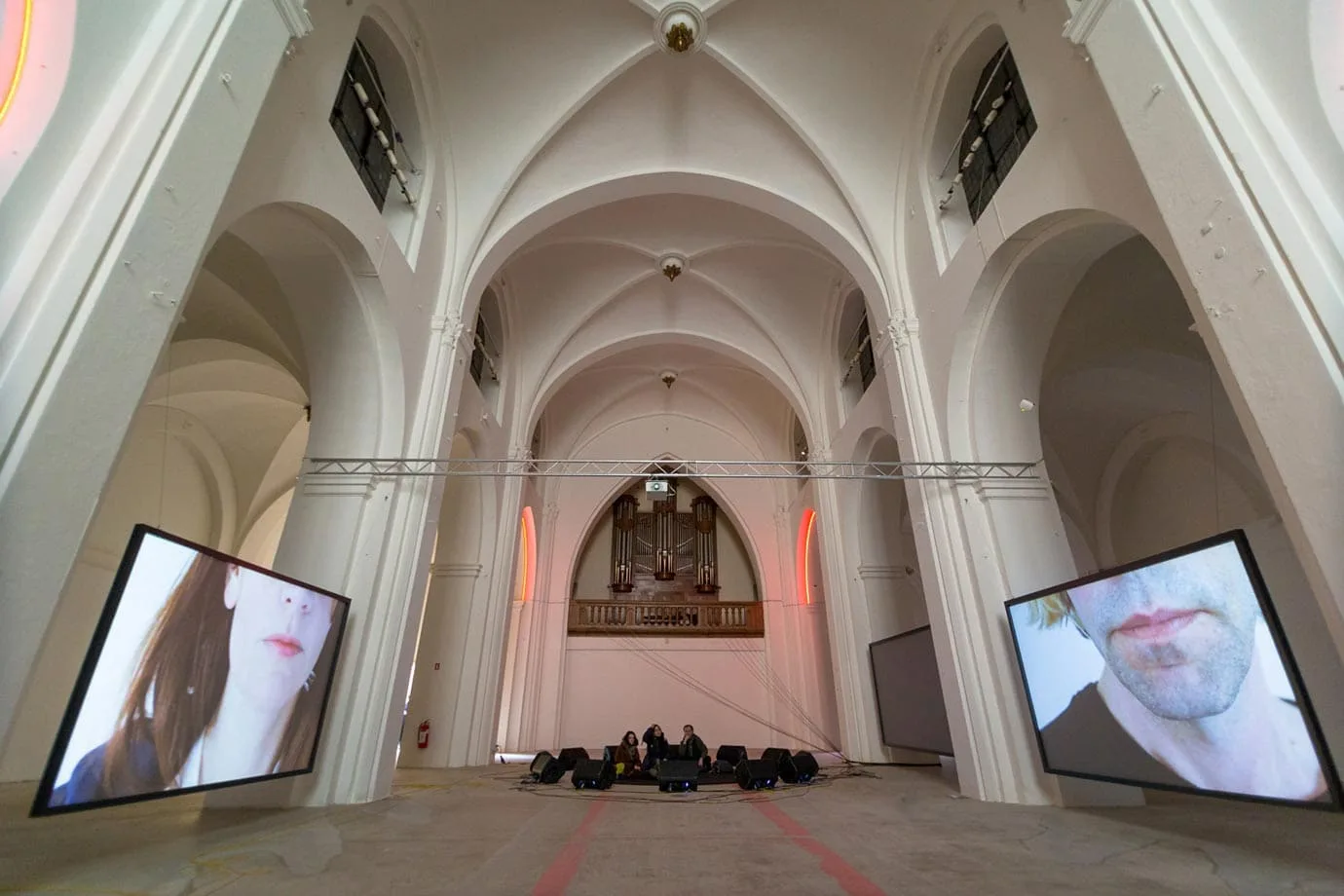 This is a really alternative spot to add into your Copenhagen itinerary. The Kunsthallen Nikolaj is included in your Copenhagen City Card so free to enter if you have one of these. That means you can pop in for 20 minutes and take in the exhibitions here.
An ancient church on the outside, a contemporary art centre on the inside. Kunsthallen Nikolaj is a contemporary art centre with quirky and creative exhibitions that change every month. The thing about this place is you could walk past it 100 times (as I think I've done!) without ever knowing what's on the inside, so next time you're in Copenhagen make sure you take a peek.
Party at the Meatpacking District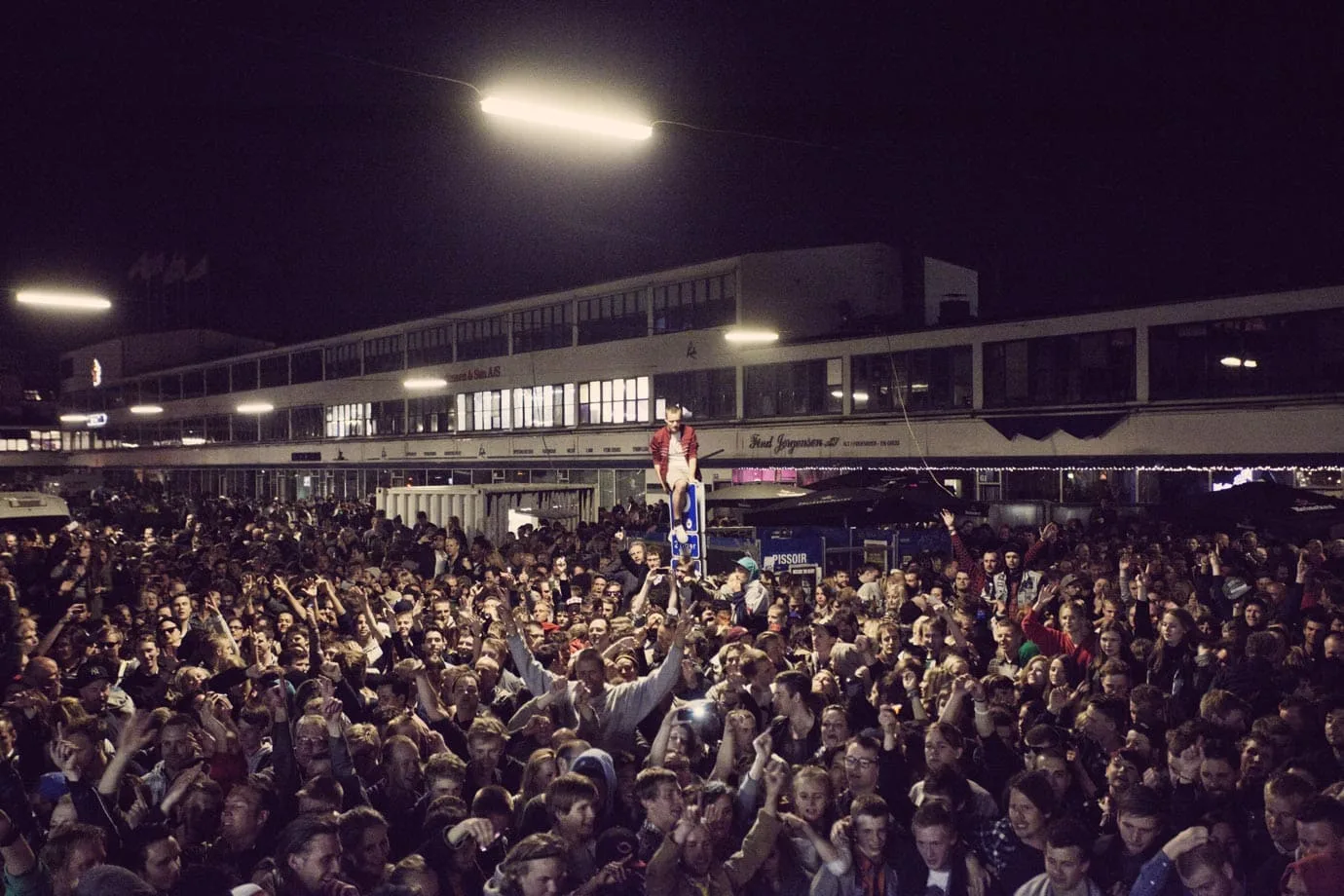 This is another must on any Copenhagen 2 day itinerary. If you like to eat then you'll love the Meatpacking District. This has become one of the best places to eat at in Copenhagen with an array of restaurants from dim sum to Indian to Mexican (and anything else in-between) to choose from. Also, the Mikkeller beer hall is where it's at if you love craft beer – this is arguably my favourite bar in town and that's saying something.
The Meatpacking District is also a fantastic place if you're looking for a party. Often there are a number of events here with everyone spilled out onto the streets drinking and having a good time. Very Danish and very cool.
Dine at the delicious Musling Bistro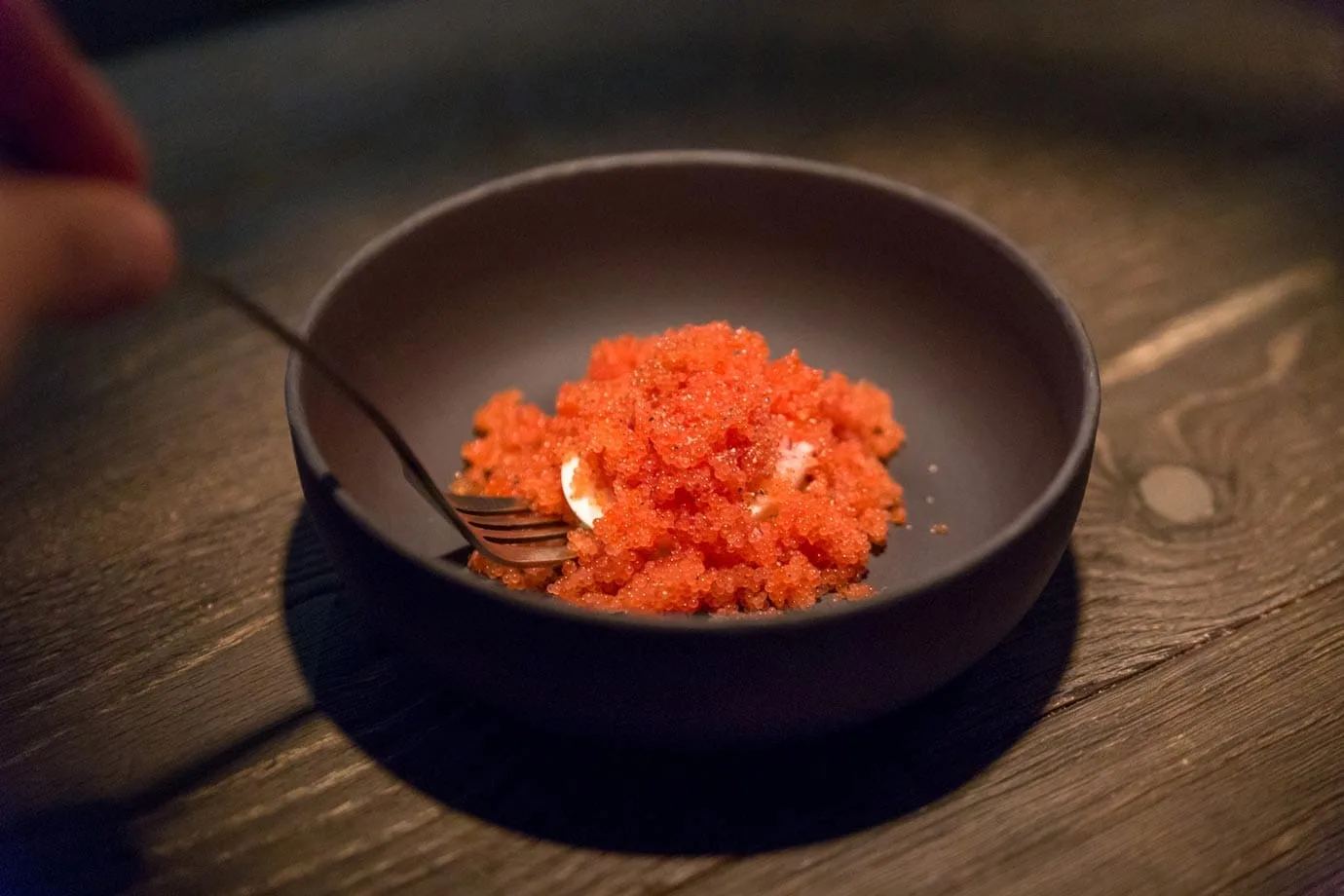 The Musling Bistro is hot news right now as it's just been award a Michelin 'Bib Gourmand' award for the first time ever.
Serving up the freshest seafood in Copenhagen, Musling Bistro uses amazing ingredients and elevates them to new levels. Safe to say this was my favourite meal I had while I was in Copenhagen and the best seafood dinner I've had in a very long time! I can't recommend this place highly enough!
Visit the Louisiana Museum of Modern Art
If you've only got 2 days in Copenhagen then I'd really recommend visiting Louisiana, the Museum of Modern Art. You can read more about this museum in my blog post here.
Louisiana is a little way outside the city (the train takes about 45 minutes), but it's up there with my favourite art museums in the world. It's full of amazing exhibitions (inside and out) but because the grounds are massive, it never feels crowded. Also, there are a number of modern art sculptures outside too with stunning views of the water at Øresund Sound. The way I describe Louisiana is this – if Louis Carrol did art museums, it'd probably look a lot like this.
Hire a GoBoat for the afternoon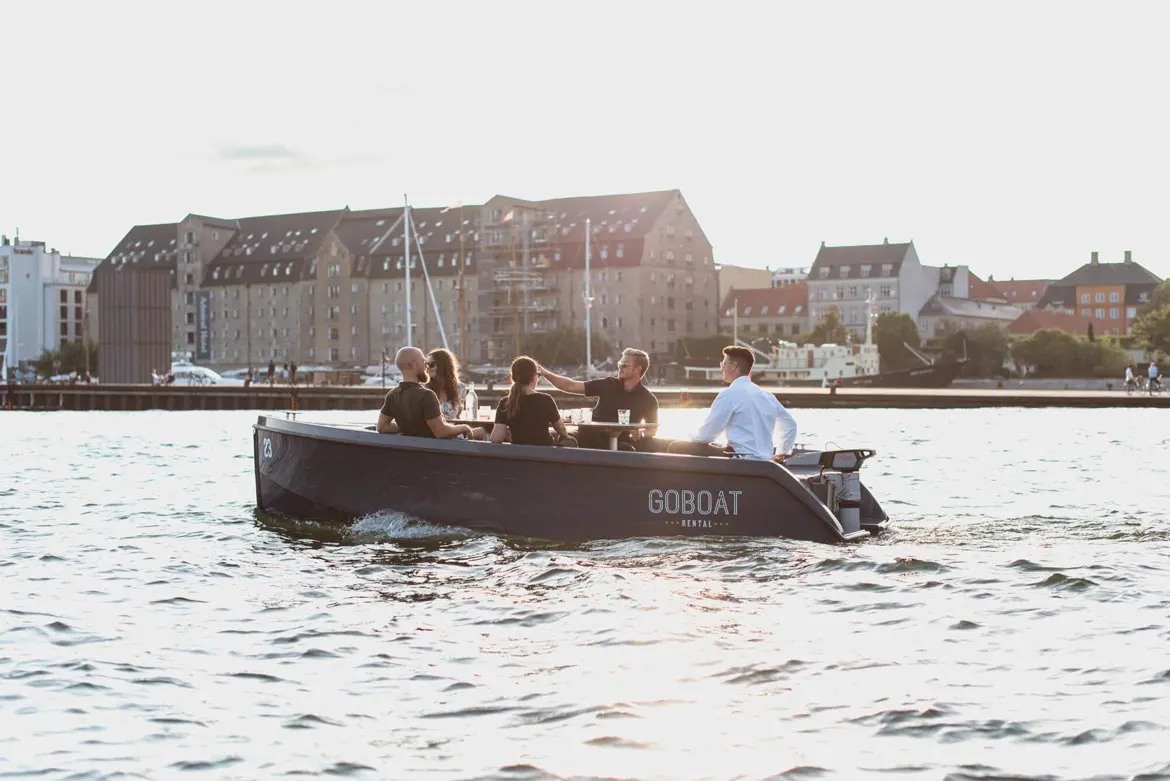 If you've never been to Copenhagen before then this is the activity for you. With GoBoat, you can hire a little solar-powered electric boat to whizz you around the waterways. This is perfect to see an alternative perspective of the city and it's surprisingly cheap too.
1 hour costs around £60, but when you can split that between a number of you it really doesn't work out that much. Also, there's convenient picnic table in the middle of the boat for all your food and drink. That means you can go on your own little boating adventure and take a picnic with you!
Hang out at Dronning Louises Bro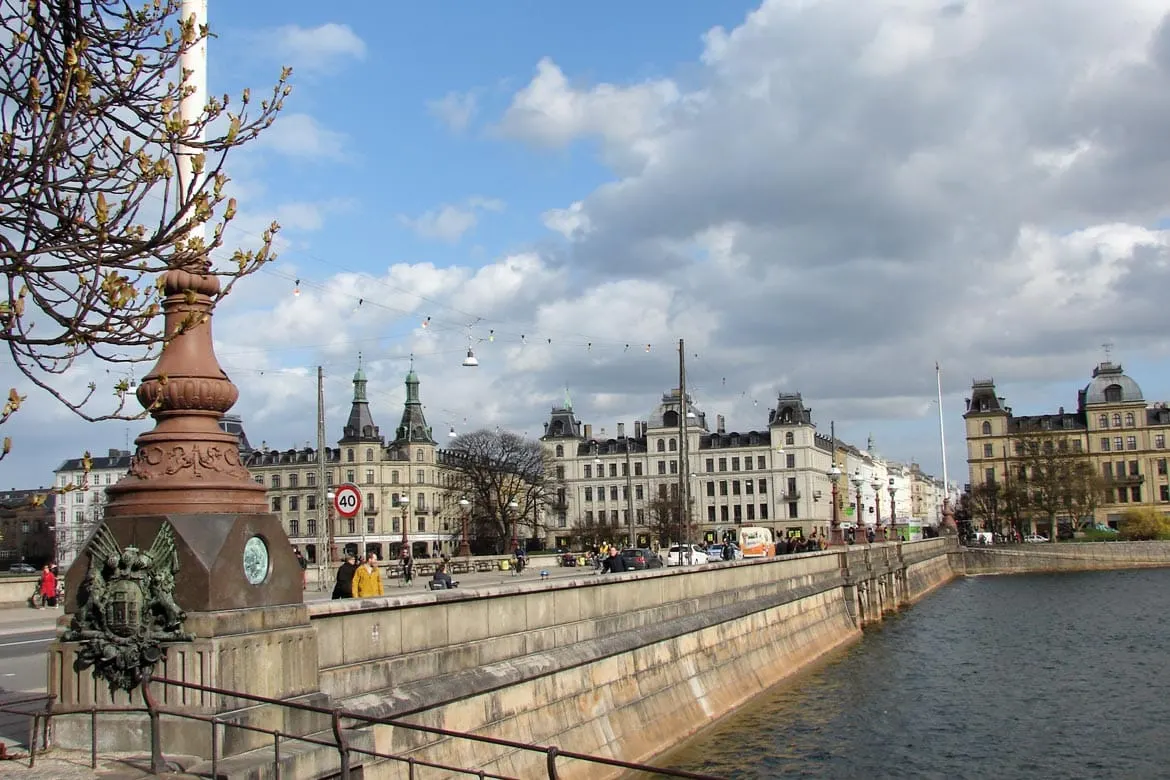 Dronning Louises Bro is infamous in Copenhagen. My Danish friends told me that walking the bridge and around these lakes was the perfect place to "break up with a loved one". I'm not going to lie, I'm pretty sure I saw this when I was there myself!
However, if you're not interested in breaking up with your loved one and are looking for a place to hangout, then Dronning Louises Bro is great for that too. During the summer when the days are long and you can sit outside, all the locals come down to this iconic bridge to sink back a few beers and just chill. Nothing more, nothing less – just chill.
If you're looking for a real local experience in Copenhagen then this is it.
Head to Islands Brygge Harbour Bath for a dip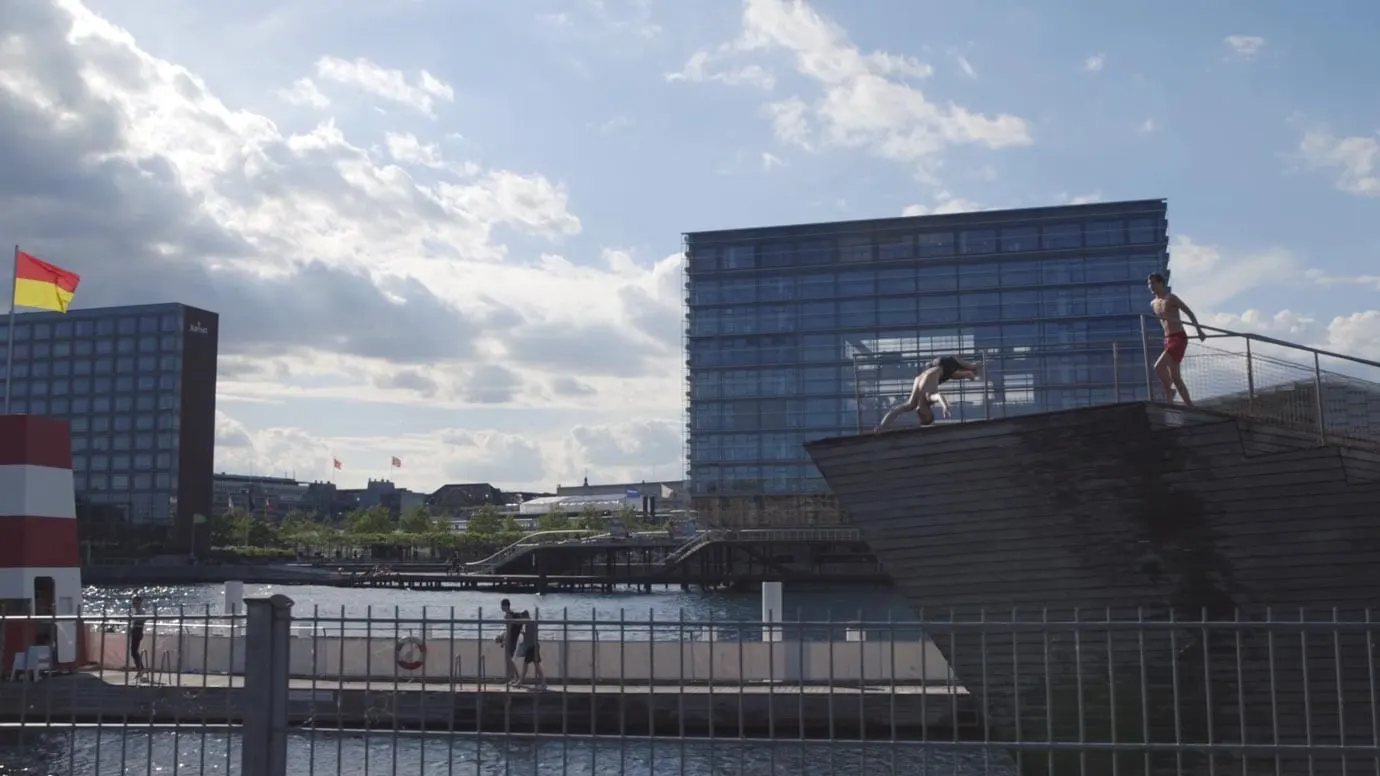 If you're looking at what to do in Copenhagen, then add a stop to Islands Brygge Harbour Bath. Even though you might not want to go for a swim (because, you know, it's bloody cold), it is in a really beautiful spot in the city and it's cool watching everyone else throw themselves into the water.
During the summer, there are loads of people hanging out on the lawns here and taking a dip. The unique location makes for a nostalgic jaunt against a city background. Leave it to the Danes to even make these 5 swimming pools stylish.
Copenhagen packing list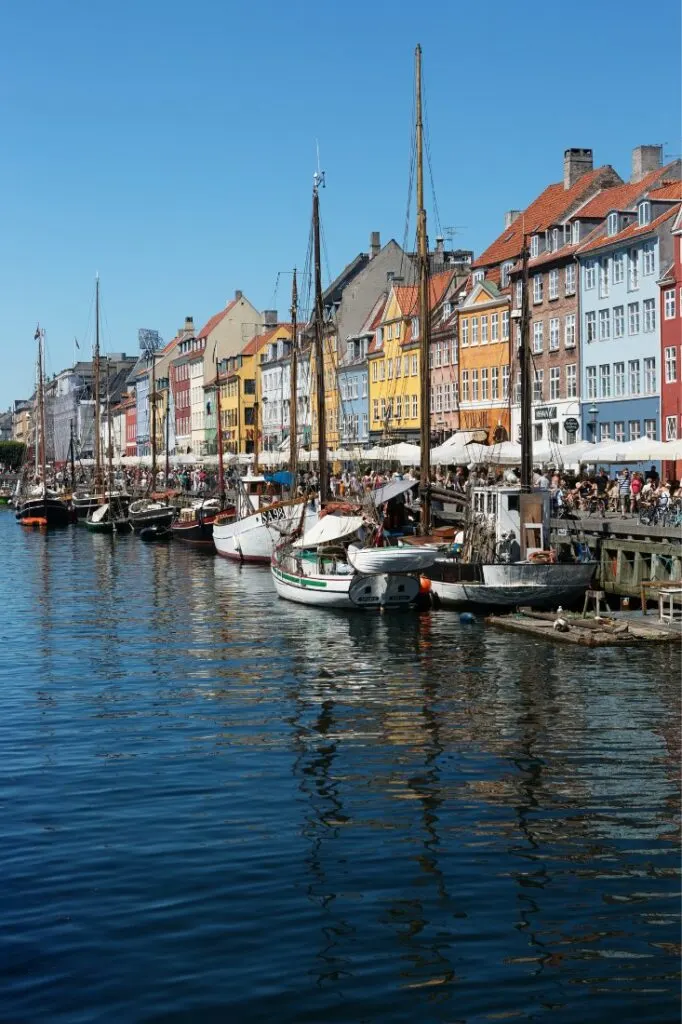 As you can imagine, I travel a lot. It comes with the territory of being a travel blogger! That being said, there are some things that I now can't travel without. If you're planning your Copenhagen itinerary, I'd really recommend taking these items with you: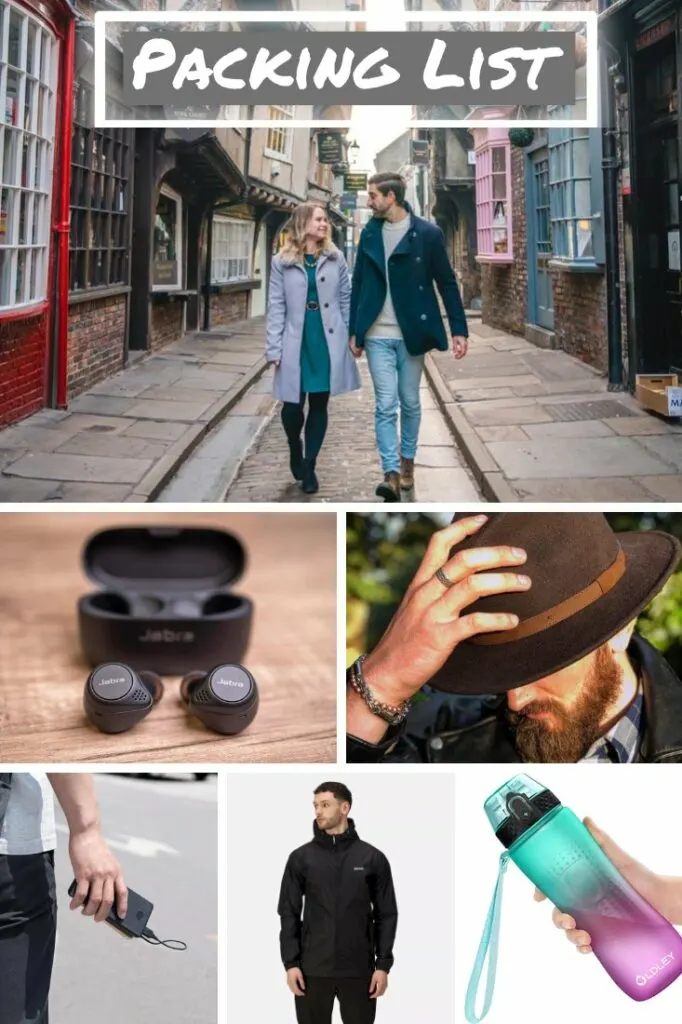 ---
My trip to Copenhagen was in association with KLM's '101 Reasons to Travel' campaign promoting their top destinations in Europe. As always, views are entirely my own and without bias.
So there you have it, the best of Copenhagen in 2 days! What's the one thing you're most looking forward to doing in Copenhagen? Let me know in the comments below.
Like this blog post? Then make sure you Pin it for the future!