From visiting Malmo in Sweden to exploring the stunning Cliffs of Mon, here are the 12 best day trips from Copenhagen for your next trip!
I've lost count of how many times I've said this, but Copenhagen is one of my favourite cities in the world.
From the cute castles to hipster cafes to a killer food scene, it is a city that truly has it all. And do you know what? It is so damn cool, it just exudes style.
However, there is so much more to Denmark than just Copenhagen. For those of you looking at exploring some more of the country, then here are some of my favourite day trips from Copenhagen.
And when I say day trips, I really mean day trips. Some of these are only 45 minutes from Copenhagen city centre so perfect for those who are tight on time or are only visiting Denmark for a few days. The good news is you'll be able to get to most of these places from the Copenhagen central station.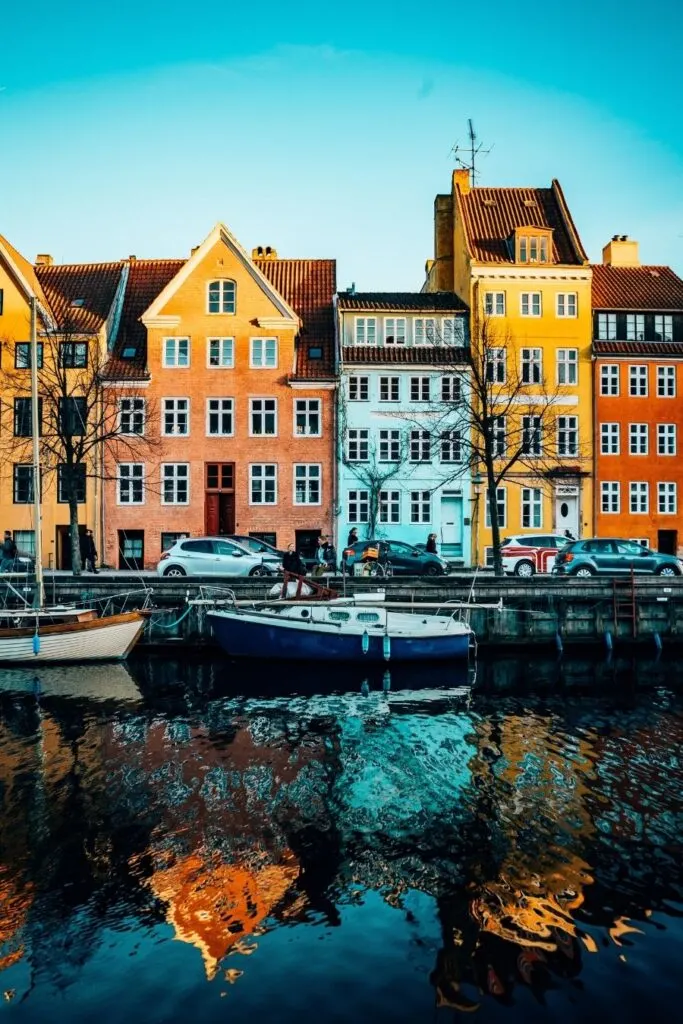 If you're visiting the city for the first time, make sure you check out my guide to Copenhagen.
This is packed full of advice and information on all the best things to do in the city, and it includes a few tours too.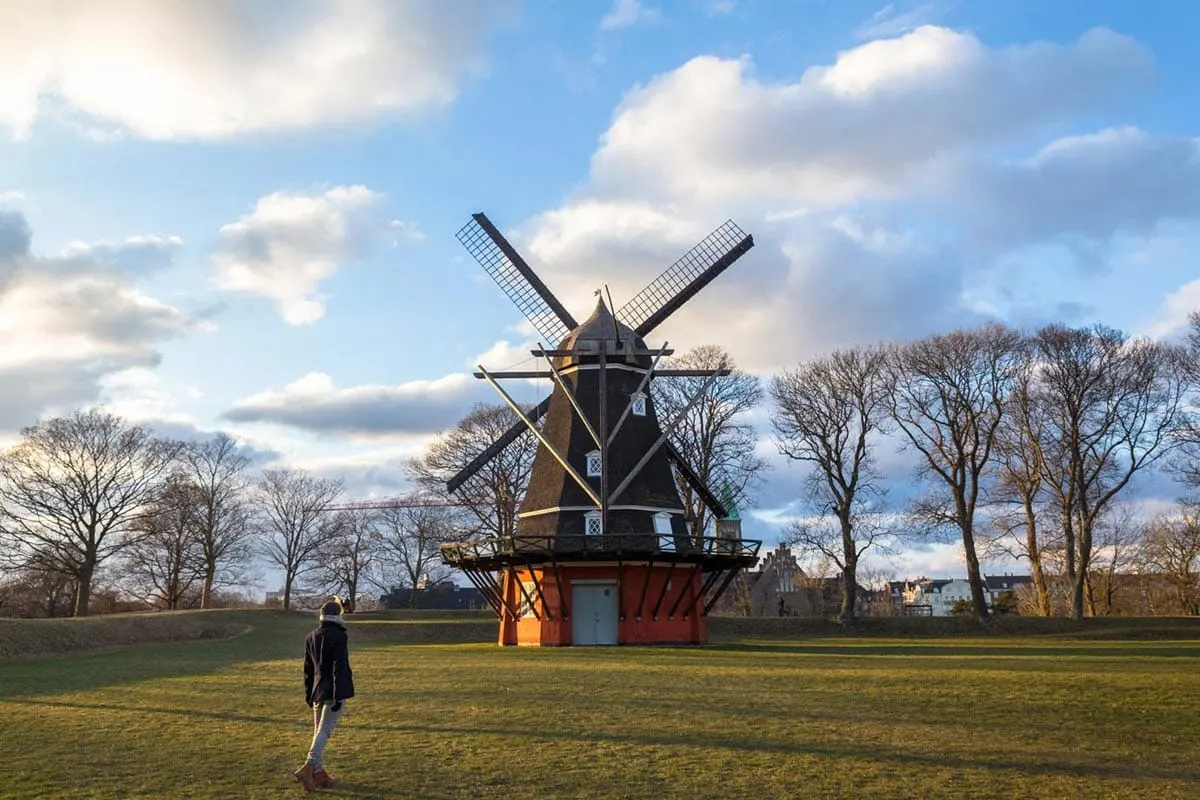 Let me say this now – If you're looking for tours from Copenhagen then you're in for an absolute treat.
There are just so many amazing tours on offer that the hardest decision is which one to choose. One thing's for certain though – no matter which one you go for you'll love it.
To give you a flavour of what's to come, I've made a list of the 12 best day trips from Copenhagen that should be on your radar. Make sure you add these for your next trip to Denmark!
Also, to see why I love the city so much, check out these fun facts about Copenhagen first!
1. Kronborg Castle (Kronborg Slot)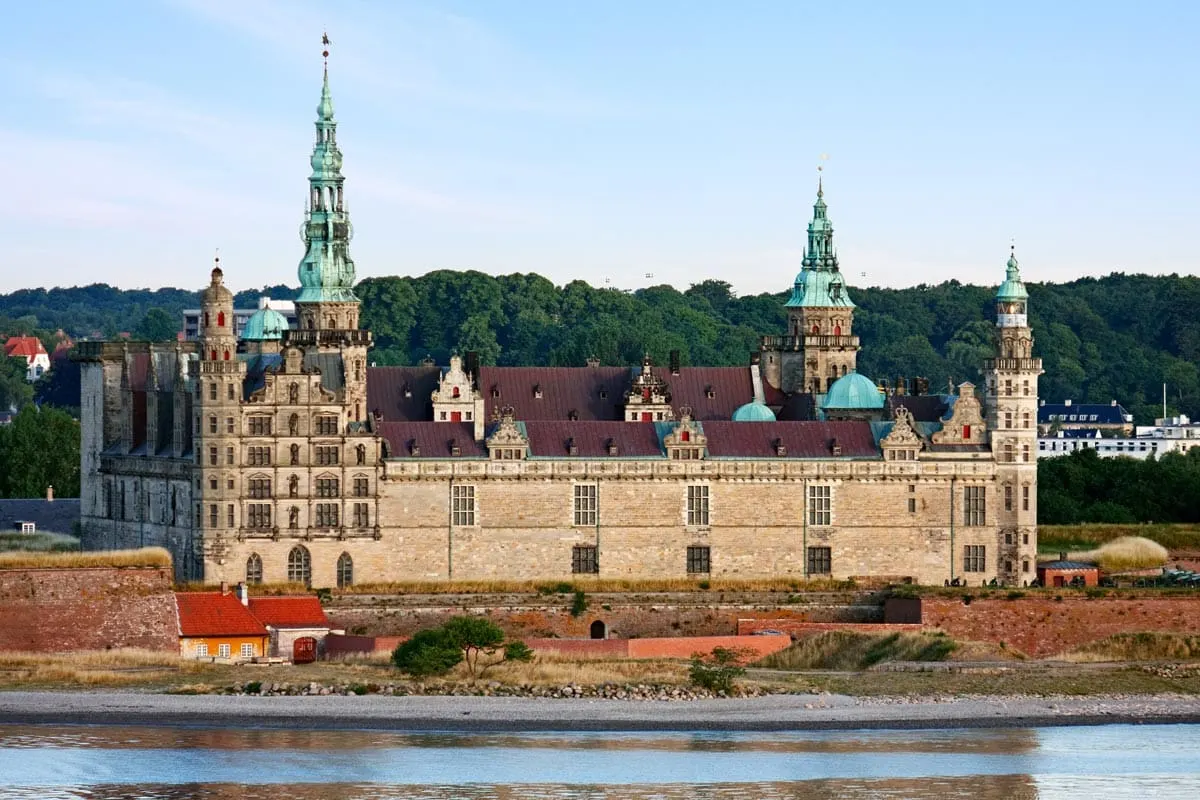 To kick things off, let's take a look at one of the most beautiful castles in the world.
Just a 50-minute drive from Copenhagen, Kronborg Castle is unbelievably lavish. Embellished with fine copper, sandstone and spires on the roof, this architectural beauty is considered one of the finest renaissance castles you'll ever see. Maybe that's why it's a UNSECO World Heritage Site!
This was also the setting for Shakespeare's Hamlet, and during June, July, and August the play is held in the castle halls. This gives you the chance to experience the drama right where it took place – how cool is that!? You can explore the grand dancing halls, unique tapestry and magnificent royal chambers and experience history like never before.
Check out this amazing tour of Krongorg, Frederiksborg and Roskilde. This is for a full-day tour (9 hours) and includes all guides and transfers. For me this is definitely of the best Denmark trips you can do – I really recommend this one!
2. Frederiksborg Castle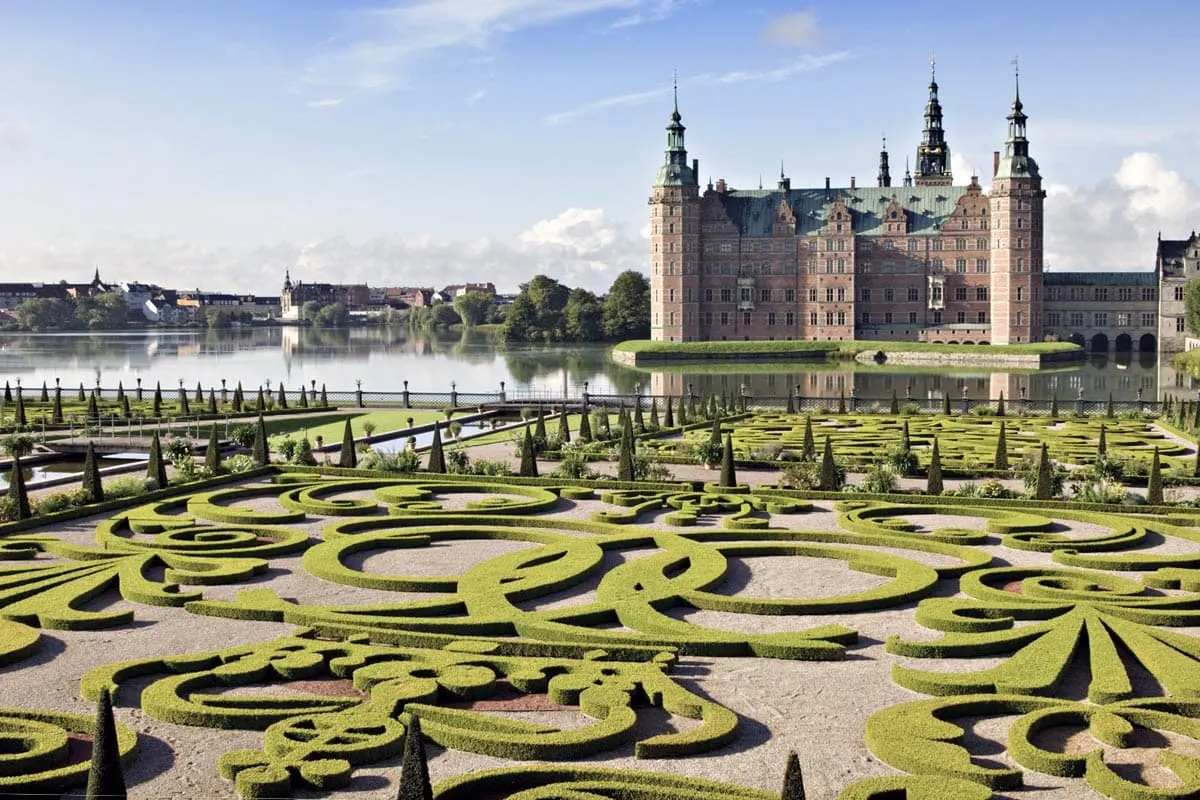 You can't help but love this place.
Frederiksborg Castle is another cracking castle in Denmark. Located a short 40-minute drive from Copenhagen, Frederiksborg Castle spreads across 3 islands with heavenly gardens surrounding it. Also, the ornate chapel is next level – it really is one of the most extravagant I've ever seen.
The interior tells a timeless story of the baroque epochs where different noble families shaped Danish history. Outside of these baroque walls are endless gardens filled with century-old trees, colorful flowers, royal monograms, and the Castle Chapel, which was the anointment church for Danish kings. As I said, this place has history!
For me, this is one of the best day trips from Copenhagen as you feel a million miles away from the city. This is what Denmark is all about too!
Check out this amazing tour of Krongorg, Frederiksborg and Roskilde. This is for a full-day tour (9 hours) and includes all guides and transfers.
3. Dragør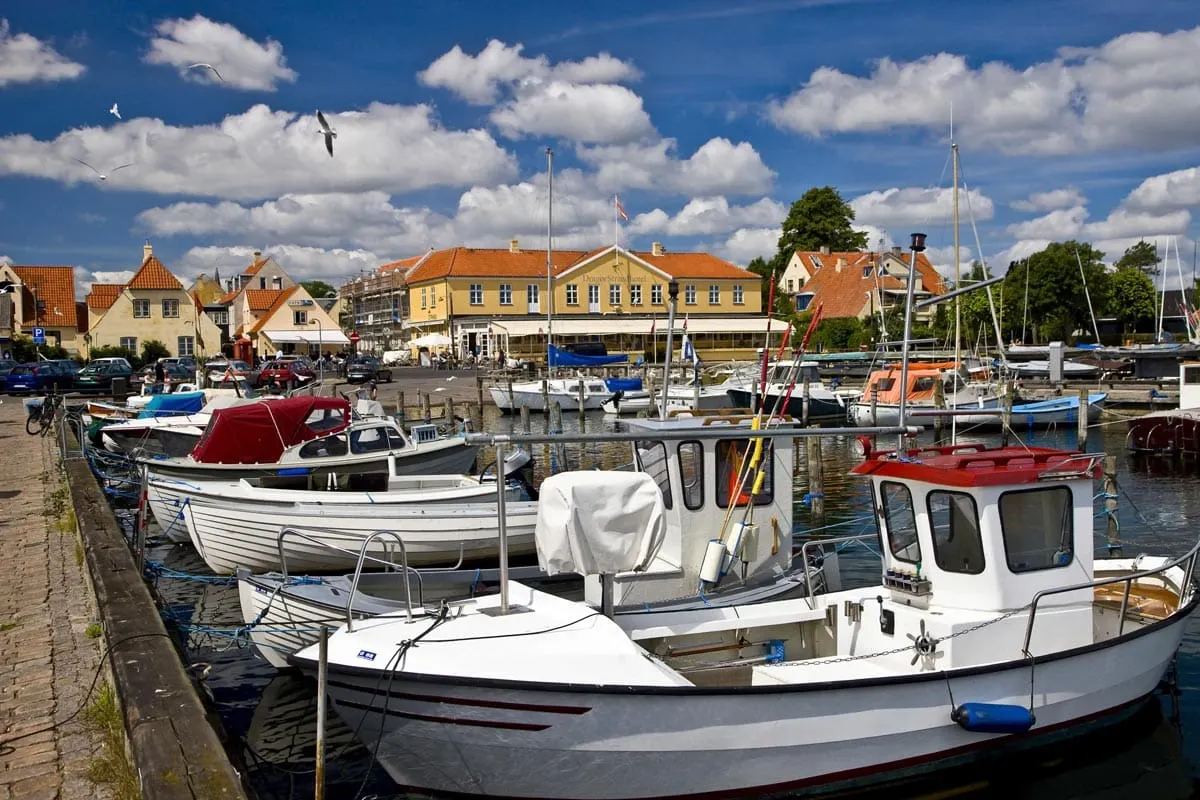 A short 20-minute drive away from Copenhagen is the idyllic fishing village of Dragør. One of the best ways of exploring this place is by bike. I really recommend hiring a bike for the day and exploring all the cute little side streets and shops that Dragør has to offer.
The museum at Dragør is a little jewel and it offers a unique perspective on the average villager's life. This is what life is like outside of the big city.
The main street is filled with small shops and local restaurants where you can taste some of the fresh local seafood. My advice – always ask what fish has been caught that morning and go for that.
And if you're in the mood for something more relaxing, you can always grab a tasty coffee on the coastline cafes and enjoy the sea sunset. Such a good way to end the day!
4. Aarhus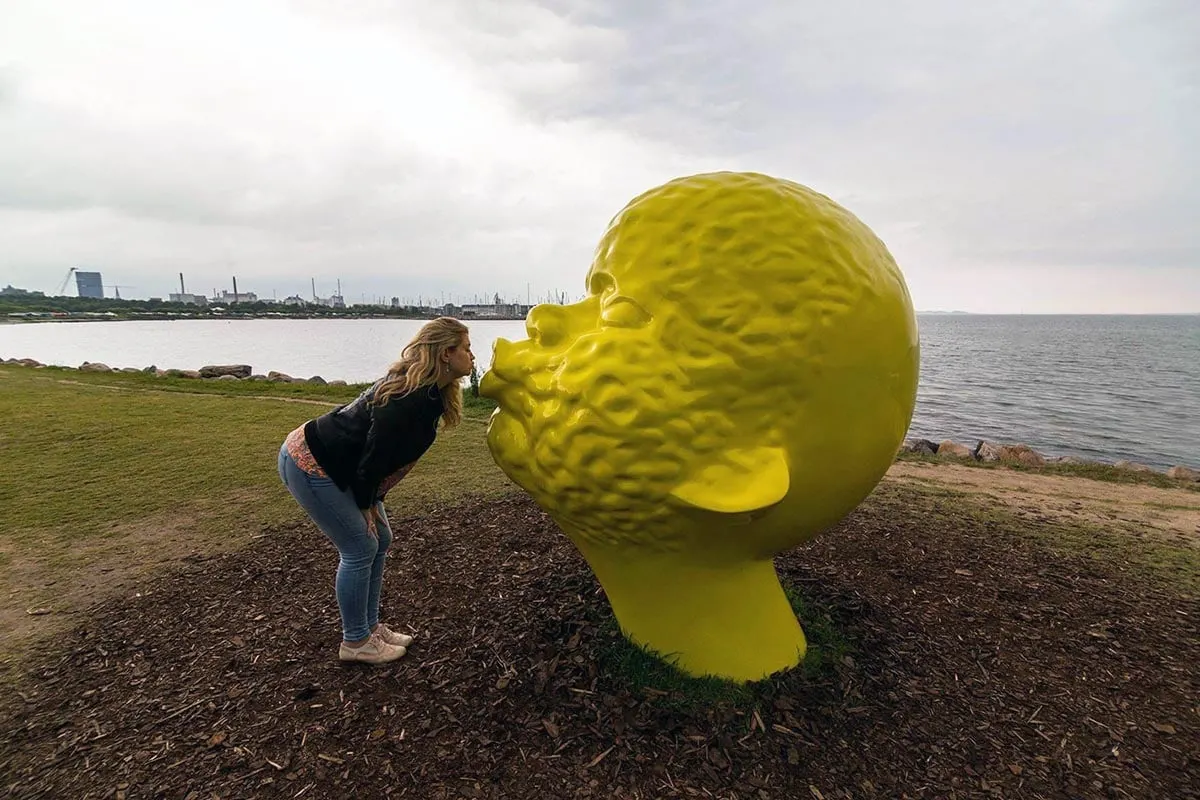 It's been a few years since I've been to Aarhus but it's an amazing city that offers a little something to everyone.
The beach is only a short walk from the city centre, there's a really vibrant nightlife, and many consider Aarhus to be the art capital of Denmark.
Check this out. You can visit one of Europe's largest art museums – the ARoS Aarhus Art Museum, head to the Marselisborg Deer Park to feed the deer, eat some of the tastiest vegetarian specialties around in Huset Carmel, step into days gone by at Dan Gamle By (this is a historical village) or even take a bike tour through the city. And you can do all of this in a day!
I always love flying the flag for Aarhus. When people think of Denmark, they think of Copenhagen, but Aarhus is the perfect example that there's a lot going on outside the capital.
I'd really recommend going on a tour of Aarhus with a local. This is a really fantastic way of getting to see Aarhus.
5. Hven Island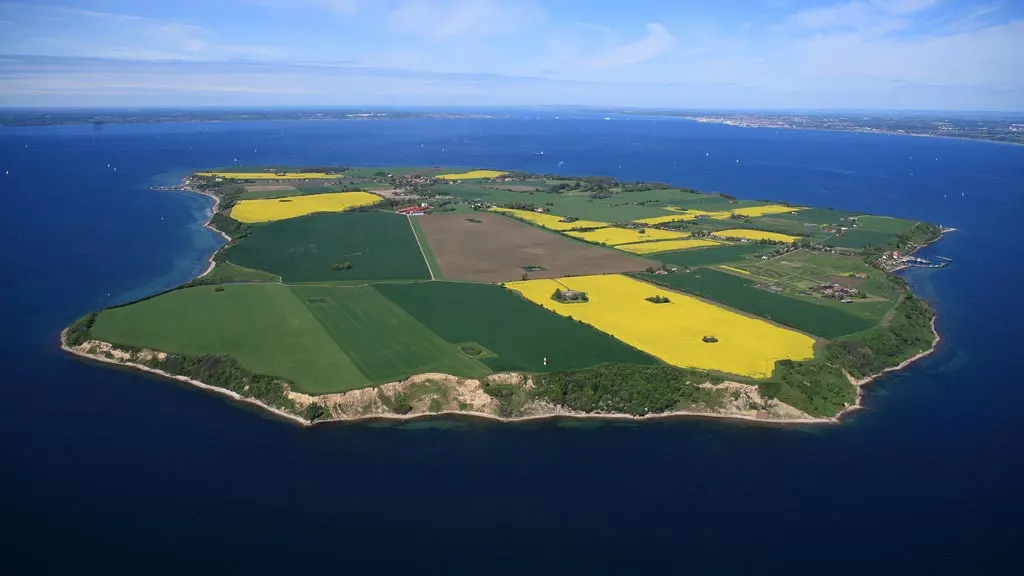 On a 50-minute boat ride from Copenhagen lies the island of Hven, a small but fascinating island.
With a mixture of Swedish and Danish culture, it offers visitors some of the best views of the Swedish and Danish coastline. There aren't many places you can do that!
The best way of exploring Hven Island is by bike. This means you can explore the forests and enchanting yellow canola fields before cycling along the coastline.
And if you're not up for cycling all day, you can always pay a visit to the local cafes and restaurants, offering tasty local specialties all-year round.
6. Egeskov Castle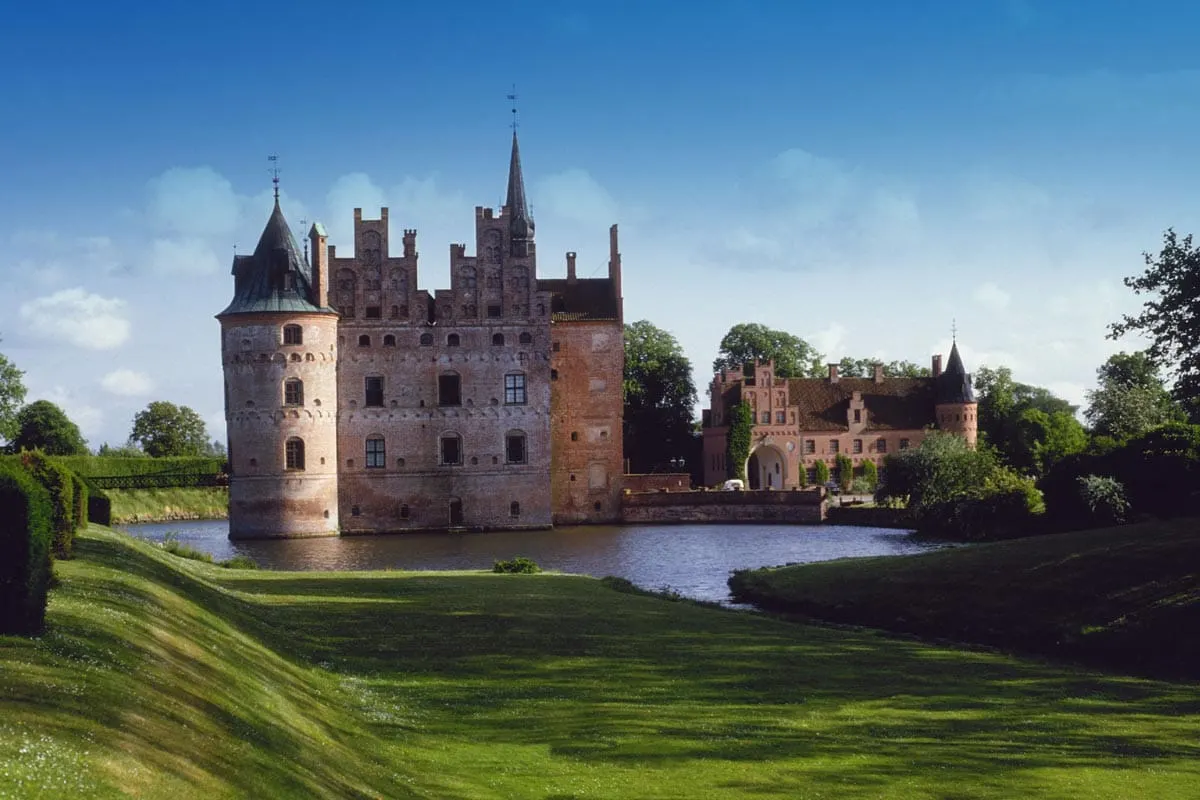 I think Egeskov Castle is one of the best day trips from Copenhagen for the whole family.
You can take your kids to see the world's largest dollhouse which has more than 3,000 exhibits made for Titania, the queen of fairies. And something that's for kids and adults alike are the historical airplanes, motorcycles and old-timer cars. I think I'd prefer the dollhouse though!
Another activity you can do is go for hour-long walks in the award-winning gardens. There's even an exciting PlayForest for the kids too.
Egeskov Castle is one of the tours in Copenhagen that has activities for a full-day visit making it well worth the 2-hour drive.
7. Helsingør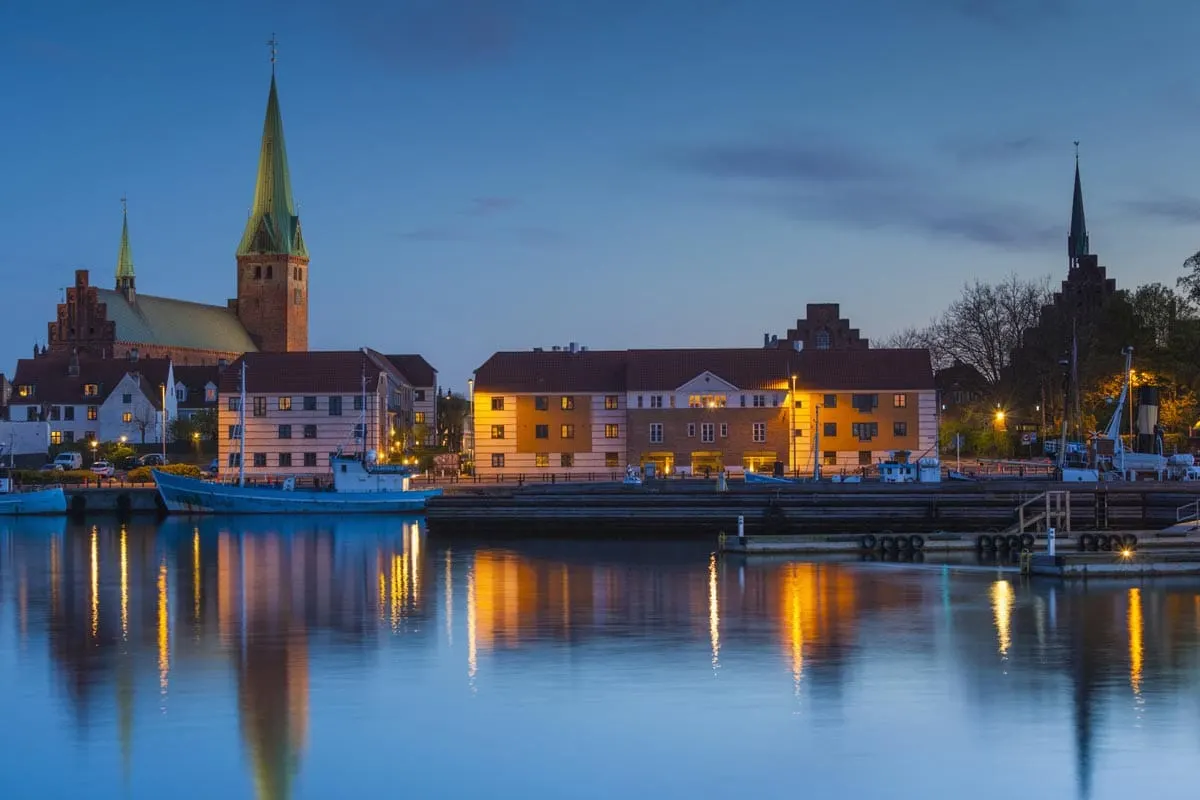 Located just a 40-minute drive from the capital, Helsingør has to be one of the go-to day trips from Copenhagen.
Helsingør is one of those places where you have to clock up some steps, and it's genuinely such an amazing city for wandering around the narrow cobbled streets. Being an old fishing village, if you're into your seafood then it's incredible here.
In Helsingør they have the M/S Maritime Museum of Denmark which is a great way to learn about the history of the area. It is also home to Kronborg Castle. As I've already mentioned though, you could easily spend an afternoon just there!
8. Louisiana Museum of Modern Art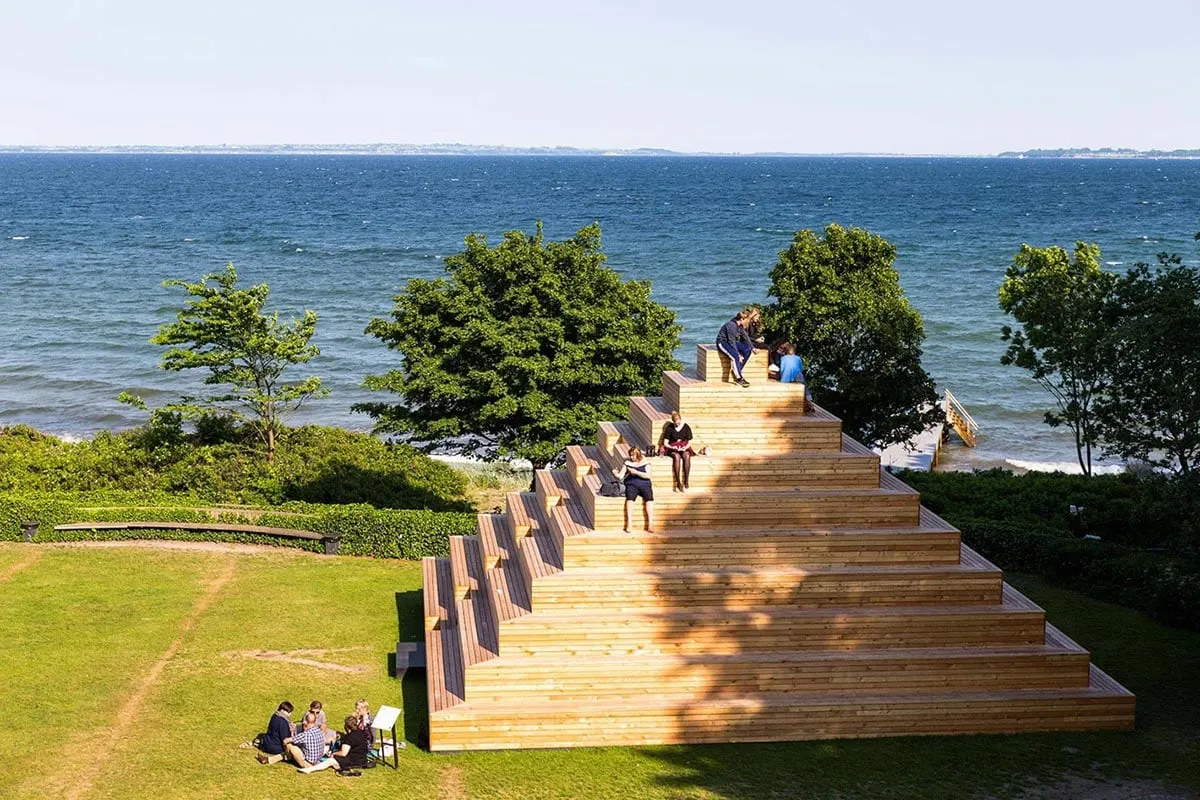 Situated in an old park on the North Sealand coast is the Louisiana Museum of Modern Art. This is the place that I said was the best modern art museum in the world (click on the link to find out why!)
Just a short 35-minute drive or 45-minute train ride, the museum is a visual marvel that combines art, architecture, and landscape in perfect unity. Also, as the place is right on the water, I found it so relaxing too.
Every year there are 6 to 8 major exhibitions of modern and contemporary art featuring some of the best modern art pieces from around the world as well as from upcoming artists. And if you're staying in late, every night from Tuesday to Friday at 22:00 there is a cultural center opening offering a variety of activities and events for visitors.
One of my top travel tips for this place is try and get here late in the afternoon. Then you've got a good chance of having the place to yourself.
9. Malmö (in Sweden)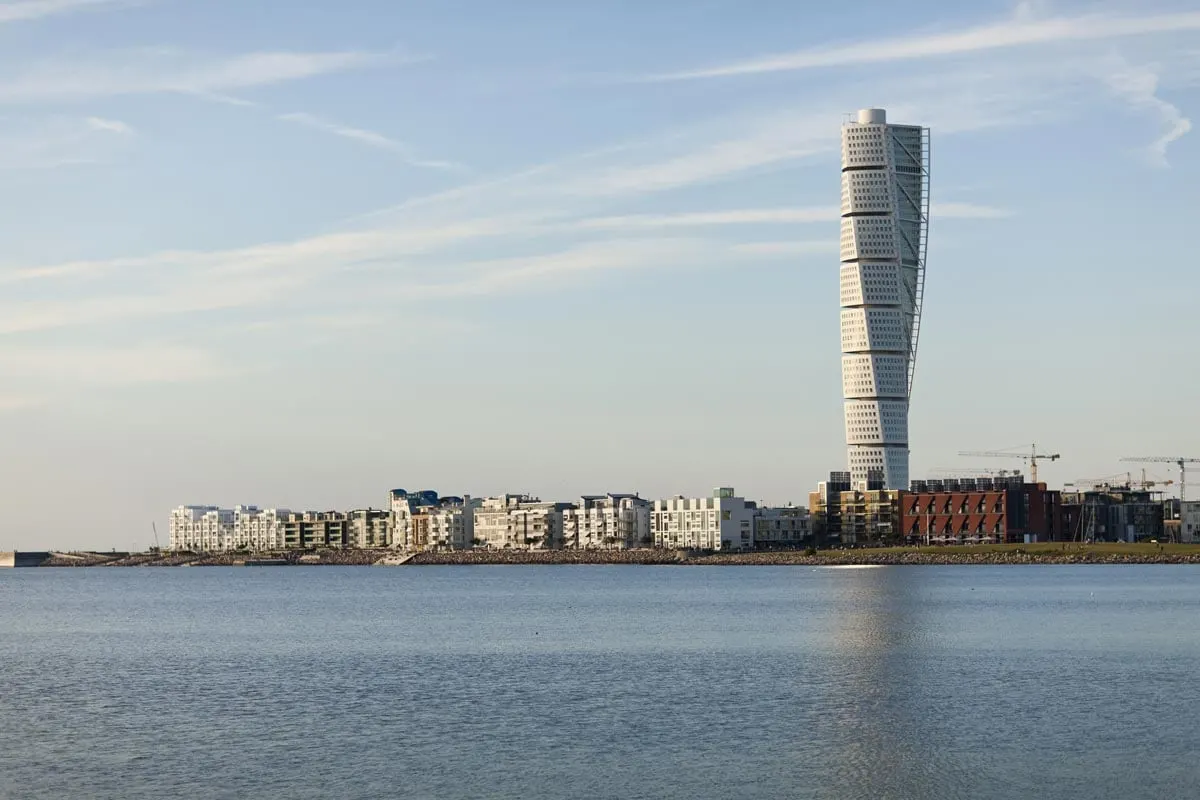 If you're looking for a day tour from Denmark then let me introduce you to Malmo in Sweden.
Getting from Copenhagen to Malmo takes around 45 minutes by car, but the better option is to take the 20-minute train. These are regular throughout the day (and well into the night too for those looking for a party!)
Whether you want to see the renaissance architecture of Malmo Castle, go for a walk in its oldest square Stortorget, enjoy the greenery in Kungsparken and Slottsträdgården parks, or see the newest architectural developments such as the Turning Torso building and Öresund Bridge, Malmo will offer you all of that and more.
The famous children's book author Hans Christian Andersen visited Malmo on his travels around Sweden, so you're following in the footsteps of one of Denmark's most famous sons. Also, it's cool to say you popped into Sweden for the day!
On this Copenhagen to Malmo tour you'll cross the striking Øresund Bridge and make your way into Sweden. The first stop is to the ancient city of Lund before exploring Malmo – this is definitely one of the best places to visit near Copenhagen.
10. The Cliffs of Møn (Møns Klint)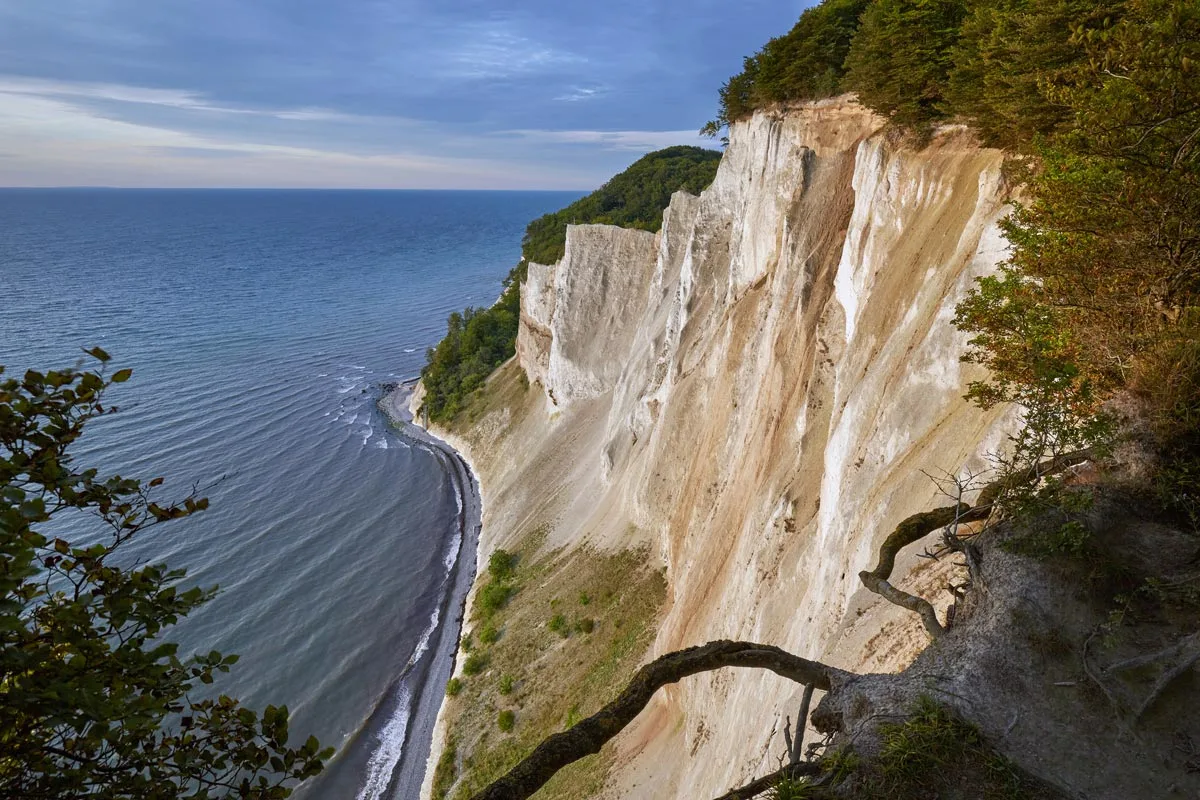 If you want to escape the crowded streets, Møns Klint is one of the best Copenhagen day tours for those looking for beautiful views. You will experience nothing but breathtaking scenery accompanied by huge white chalk cliffs arising from the beaches. I always think of these as the Danish version of 'The White Cliffs of Dover'.
Obviously the cliffs are a major attraction here, so one of the things I'd recommend doing is going for a walk along to top. You can also take the path down to the bottom and have a bit of downtime on the beach too.
There are some really cute churches around the area too. All in all, this is such a lovely little place to visit in Denmark!
11. Bakken Amusement Park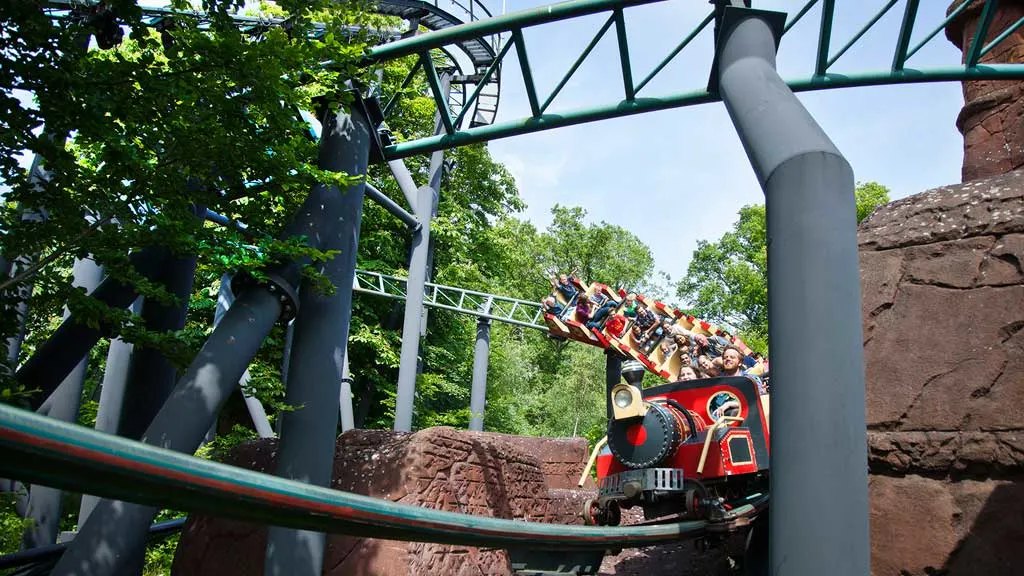 Just 20-minutes north of Copenhagen is the world's oldest amusement park – Dyrehavsbakken (or just Bakken in short).
It's one of the most famous Copenhagen attractions and perfect for the kids. Saying that, I love it here too, so it's perfect for all ages.
You'll scream at the top of your lungs on the wild rollercoasters and drop towers, enjoy the panoramic view of the top of the Ferris wheel, or beat your friends at all the fairground rides you can imagine.
At the end of an exciting day, you can enjoy yourself to an amazing meal – there are a few restaurants on site and they are surprisingly good.
12. Den Blå Planet (National Aquarium)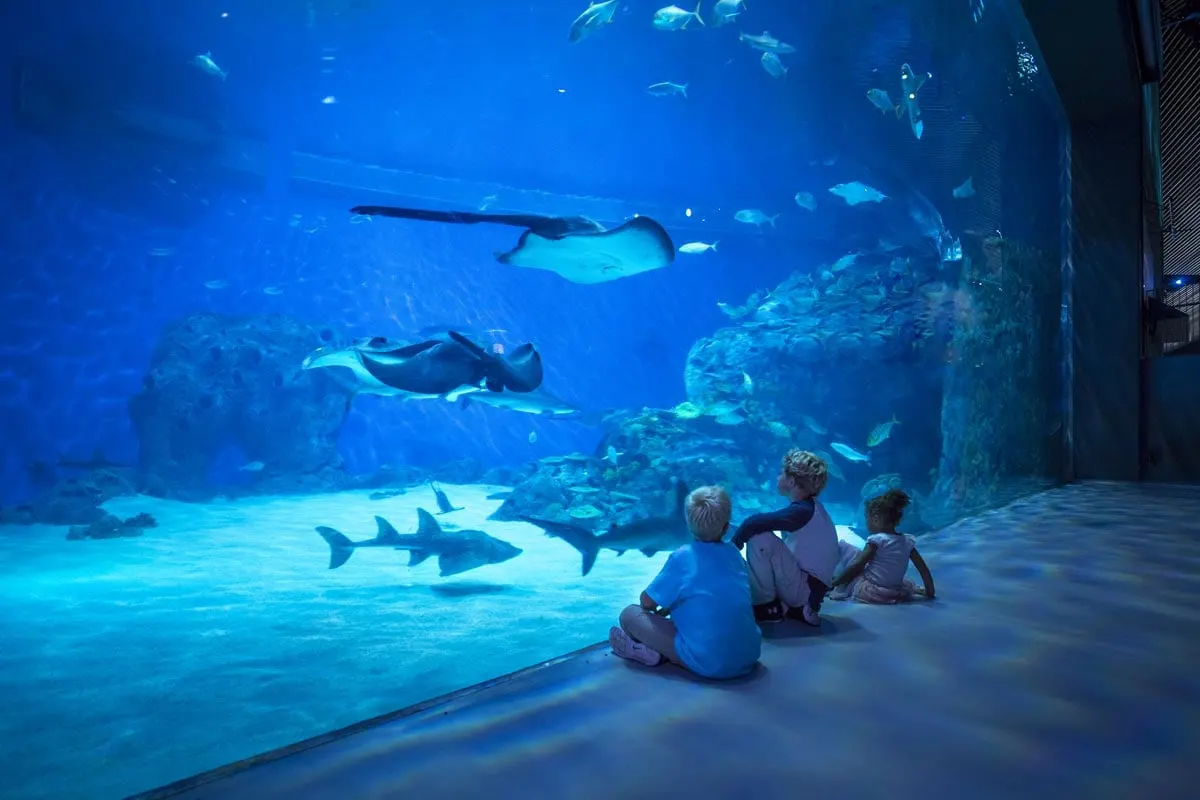 Just south of Copenhagen lies Europe's largest aquarium, Den Blå Planet.
Intended to give the visitor a unique feeling of being underwater, Den Blå Planet is filled with water on all sides and split into different sections, each with its unique ecological conditions.
Now I'm not usually one to promote aquariums. As a rule of thumb I steer clear of them with a 20ft bargepole, but Den Blå Planet is different. Unlike other aquariums around the world Den Blå Planet does a huge amount for marine conservation and marine welfare, so it's a fantastic place to learn about ecology and sustainable development. It's a beautiful place to do it in too!
---
Which of these Copenhagen day trips would you go on? I would love to know what you've got planned for your trip to Denmark so let me know in the comments below!
Like this blog post? Then make sure you Pin it!