Gorgeous mountains, bubbling rapids & epic mountain biking: these are just some of the best things to do in Crested Butte in summer!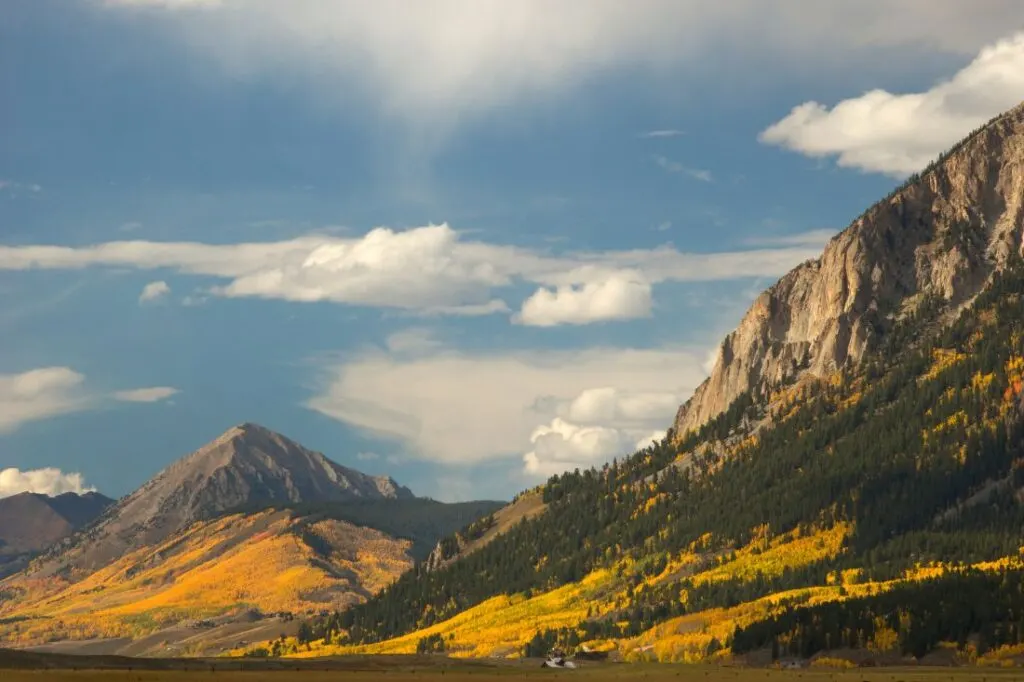 Perched high up in the Rocky Mountains of Colorado, you'll find the gorgeous town of Crested Butte. This mining-boom town has maintained much of its historical charm and is surrounded by a wealth of natural beauty. Over the summer, visitors flock to Crested Butte to soak in the abundance of natural splendour, including the impressive display of wildflowers.
Crested Butte in summer is a paradise for outdoor activities. Take a hike through the magnificent mountains. Get your heart racing, while tearing down a mountain biking trail or splashing through the white water rapids. Or, simply take a picnic surrounded by the gorgeous fields of wildflowers.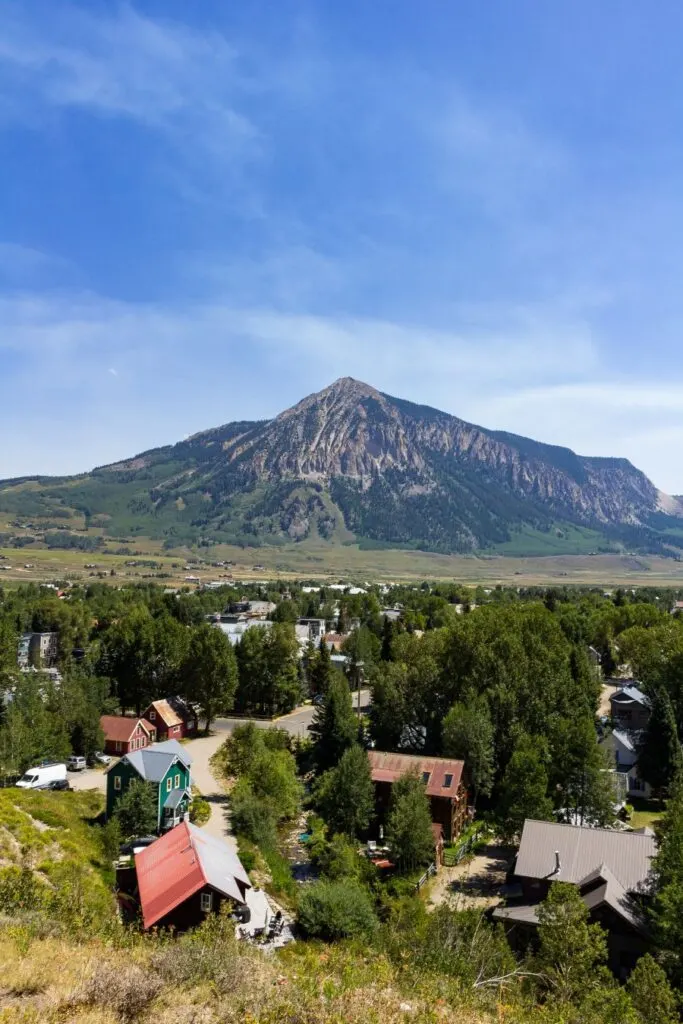 When you want to take a slower pace, take a walking tour through the Victorian shopfronts in the historical district. Then digest what you've learned while soaking in the atmosphere at Crested Butte's oldest restaurant, built in 1929!
I absolutely adores visiting the mountains in summer, breathing in that fresh, crisp air. If you're planning a trip to this part of Colorado, then read on to discover my favourite Crested Butte summer activities.
Looking for other options for summer holidays in Colorado? Then check out my post on the best things to do in Telluride in Summer.
Also, if you're looking at where to stay while , then check out my guide on the best boutique hotels in Colorado. This is perfect for planning your trip here!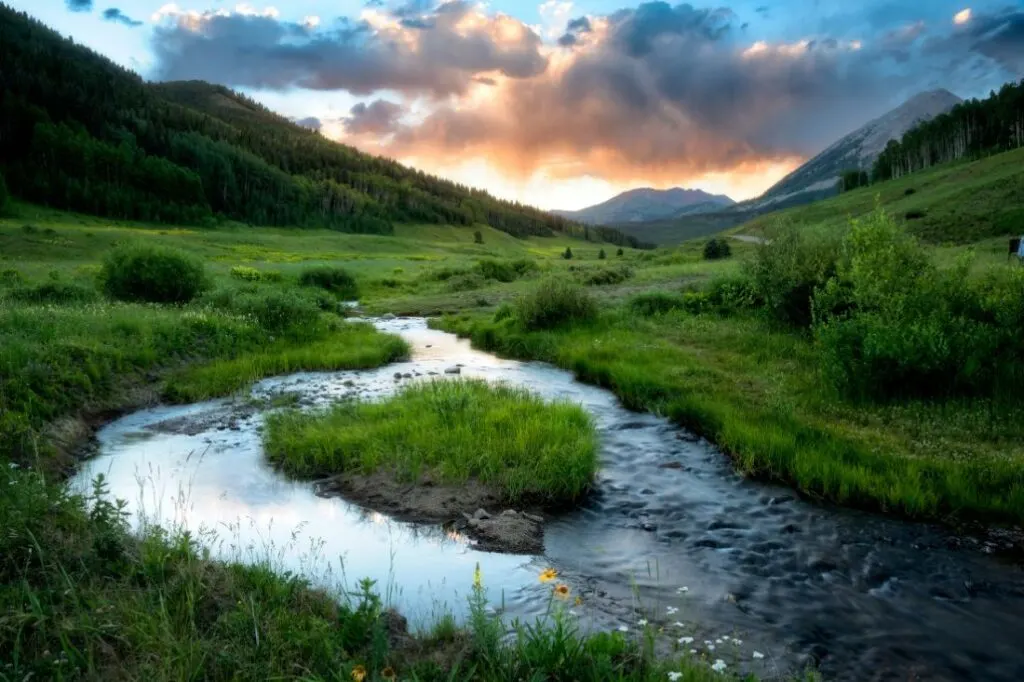 Weather in Crested Butte in summer
The temperature changes dramatically between day and night over the summer. During the day, you'll experience average highs of 21+ degrees Celsius (70+ Fahrenheit).
However, at night it regularly drops to 4-5 degrees Celsius (30-40 Fahrenheit). I'd recommended bringing a warm jacket, even in the peak of summer. If you're planning activities, remember to wear layers as the weather can change quickly. It's all about layers in Colorado!
---
Best Things to do in Crested Butte in Summer
Explore the historic centre of Crested Butte
The first thing to do in Crested Butte is explore the main historic town centre. Lined with brightly painted Victorian shopfronts, Elk Avenue proudly displays the town's mining-town origins.
In the area you'll find bars and saloons, as well as art galleries, museums and local shops. If you're keen to learn more about the town's fascinating history, take one of the Wednesday Walking Tours. This is a really great way of learning all about the area.
Dine in the oldest restaurant in town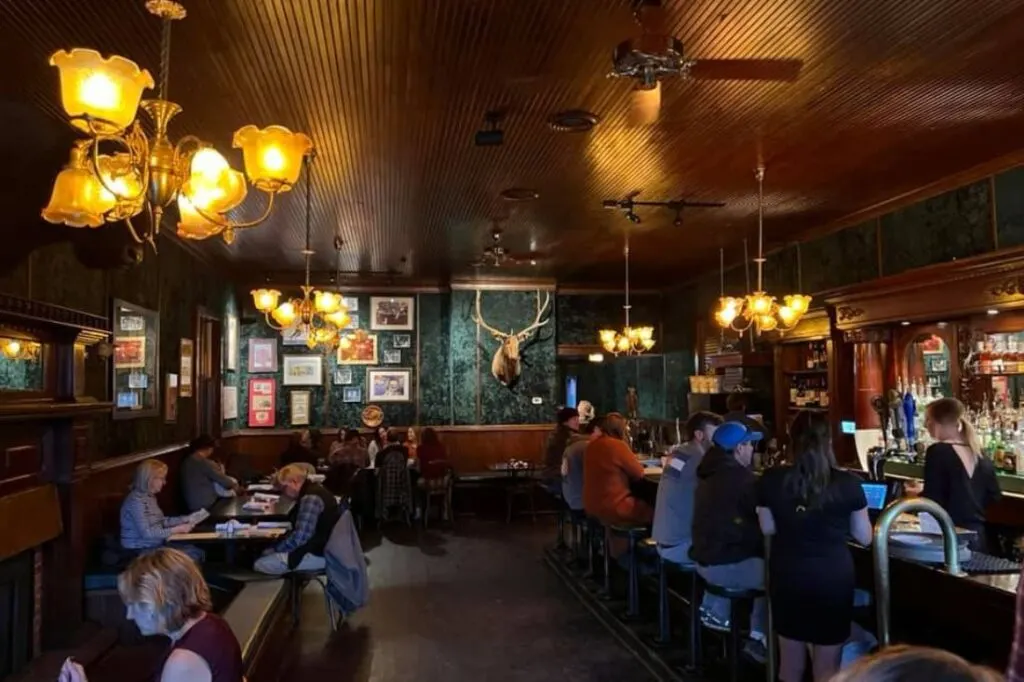 Enjoy a steak dinner at Crested Butte's oldest restaurant, located on Elk Avenue. Founded in 1929, the Wooden Nickel has been welcoming patrons for almost 100 years!
The décor inside screams mining town charm, from the classic wooden bar and antique light fixtures to the antlered deer trophies hanging on the walls. The menu offers classic burgers, soups and salads, but the speciality of the house is definitely the mouth-watering steaks. My suggestion – come hungry and don't be afraid to take home a doggy bag!
Get a drink at Kochevar's Saloon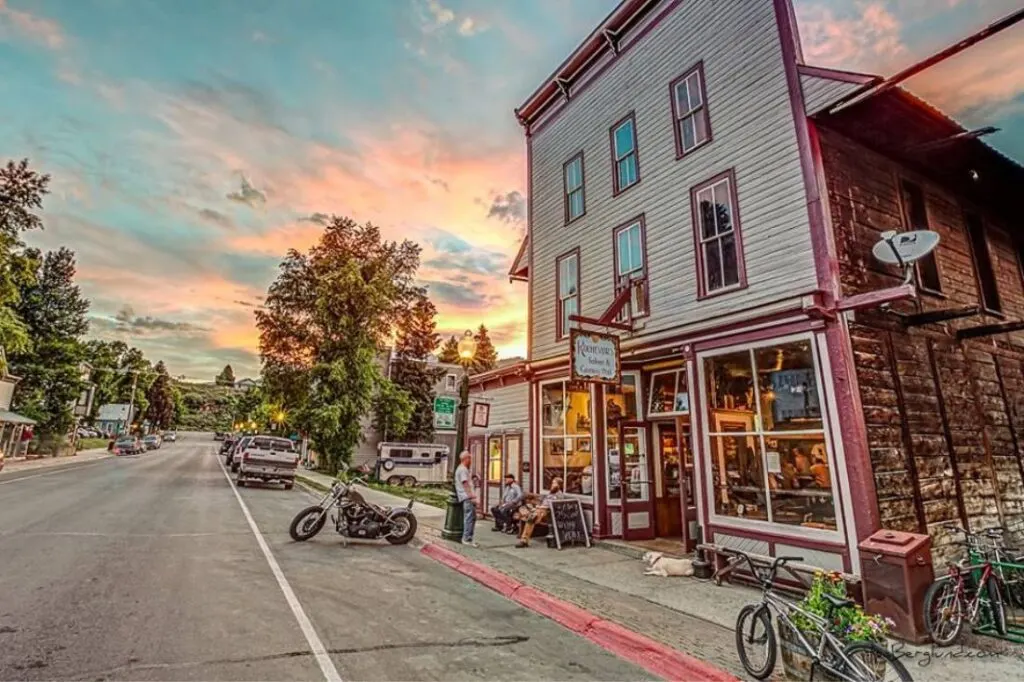 How better to follow up a nice mining town dinner than to get a drink at the local watering hole? Take a stroll down Elk Avenue to quench your thirst at Kochevar's Saloon.
This historical building, established in 1886, is the oldest bar and gaming hall in Crested Butte and was previously a bowling alley, and a brothel. The walls in this lively saloon display a plethora of local memorabilia, be sure to stop and take a look when you visit. You can also try your skills on the shuffleboard table.
Hike to Aspen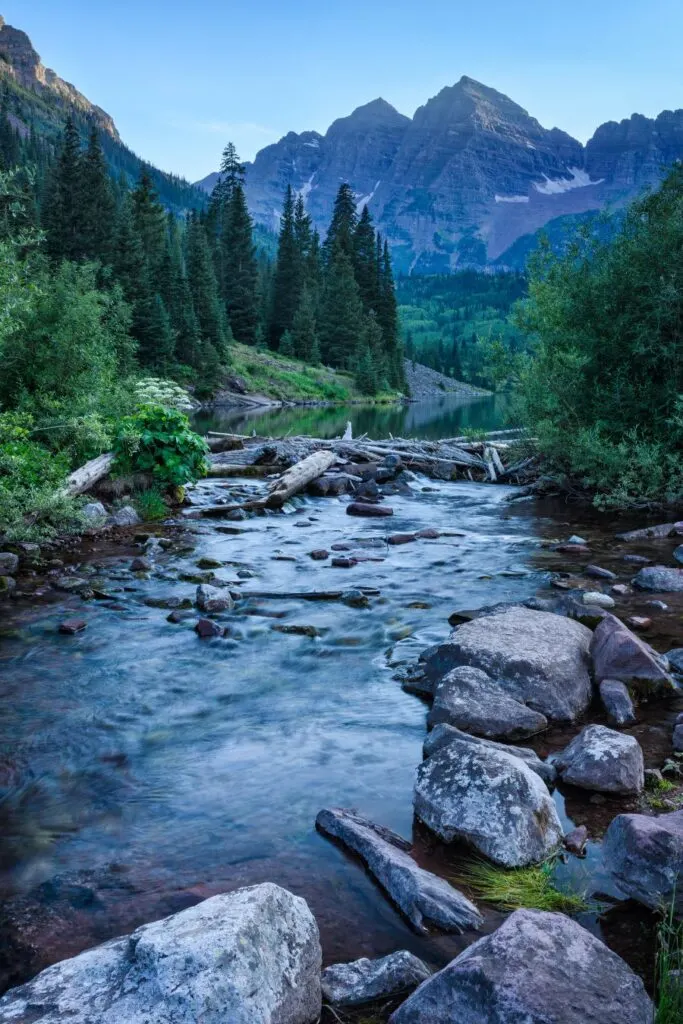 With its incredible location, surrounded by gorgeous mountains and valleys, it's no surprise that hiking is one of the most popular Crested Butte summer activities. One popular, challenging route is the Crested Butte to Aspen trail. The route is 16.6km one way, and once you reach Aspen there are shuttle buses available to take you back to Crested Butte.
This spectacular 6-8 hour route will take you winding through forests and wildflower fields, past alpine lakes, and over a mountain pass to Aspen. There are steep and challenging sections in the hike, but you'll be rewarded with spectacular views, especially from the West Maroon Pass.
Go mountain biking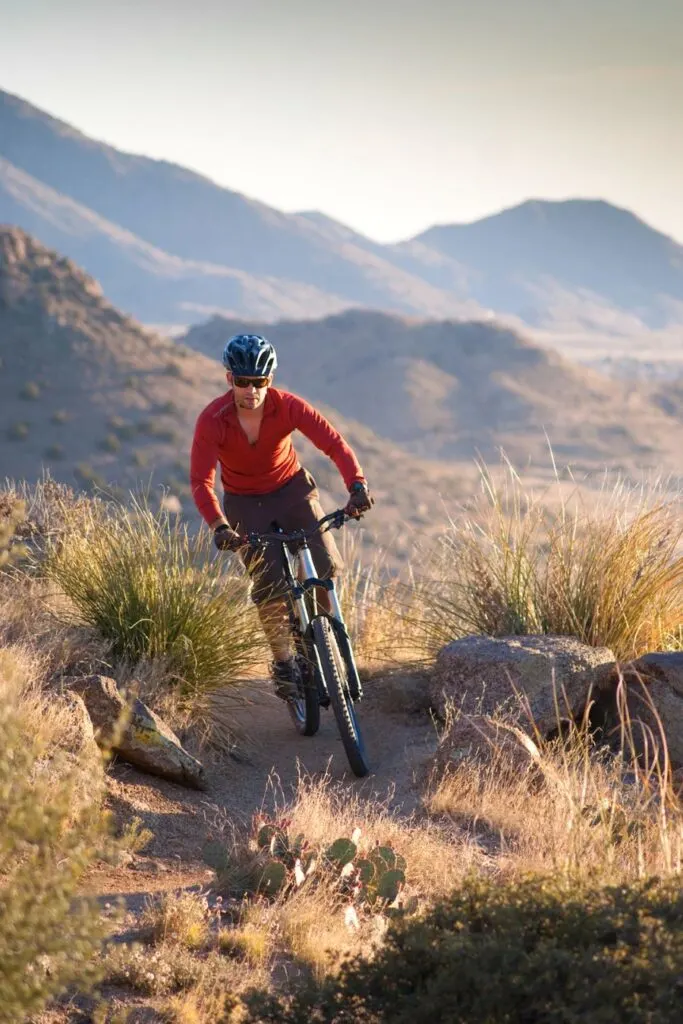 Crested Butte is a really popular destination for mountain bike riders, and for good reason. This area is home to over 700km of incredible mountain biking tracks.
Trails range from beginner to advanced, with distances from a few kilometres to 40km+. A great option for novice riders is the Strand Bonus and Canal Trail Loop in the Brush Creek area. This 10km loop takes about 1 hour to complete.
For something more challenging, try the Star Pass trail, where you climb to over 3,600m above sea level! Not for the faint-hearted, this trail can take upward of 4 hours and involves a steep climb.
Visit Crested Butte Adventure Park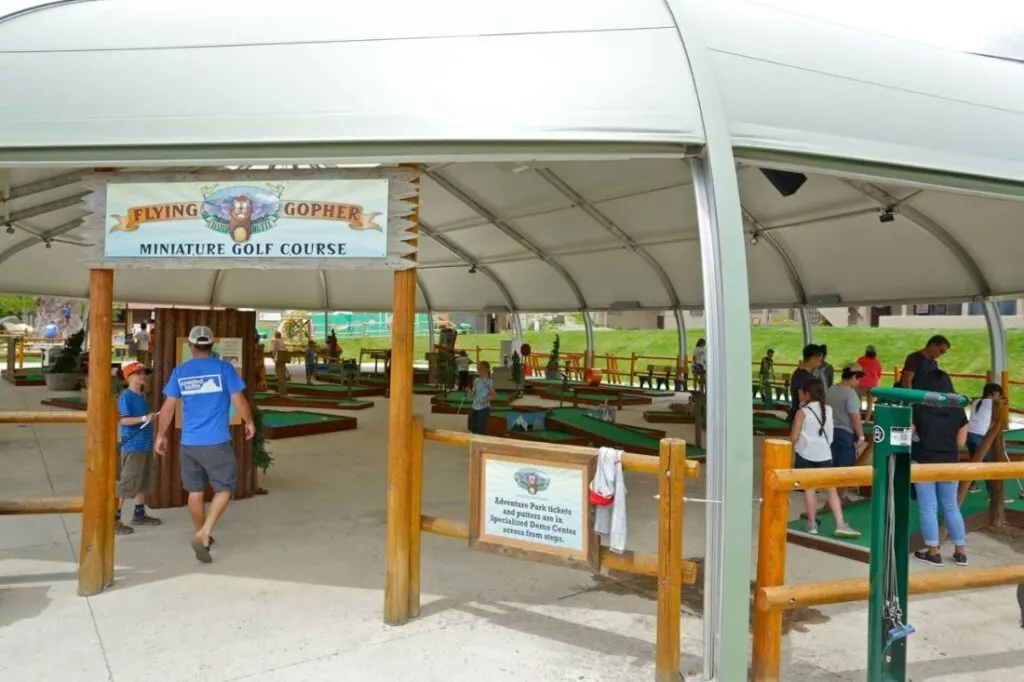 If you're travelling with kids, or just want to let out your inner child, Crested Butte Adventure Park will provide a fun and interactive day out.
Play a round of mini-golf, scale the rock-climbing wall, or bounce to the sky on the bungee trampoline. Here, you'll also find a 5-stage zip line, where you'll soar past aspen trees, high in the crisp mountain air.
Take a scenic chairlift ride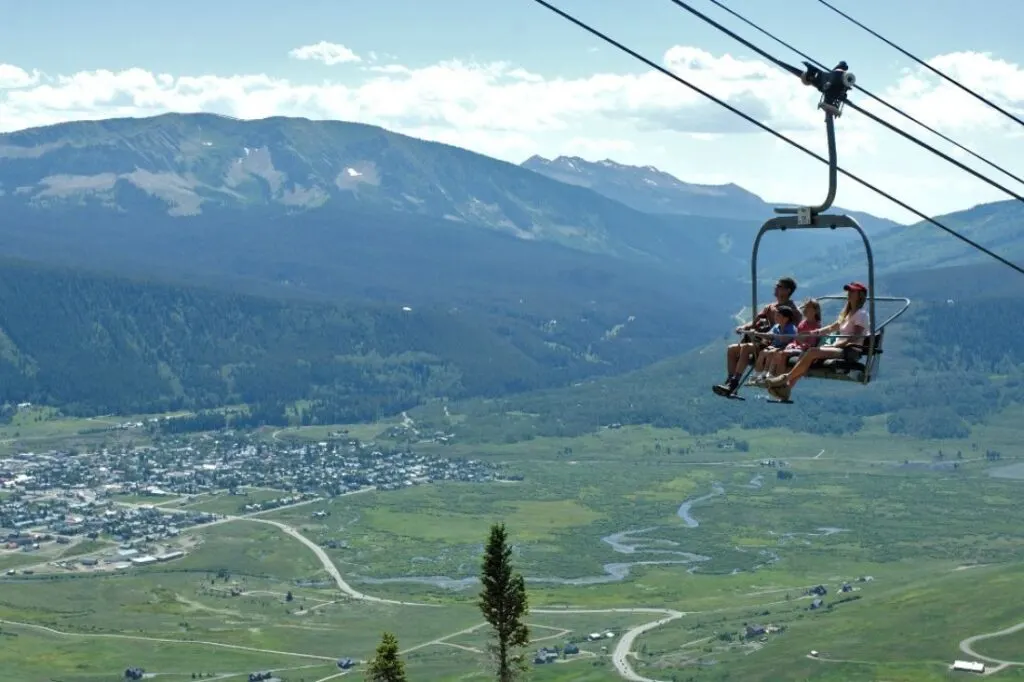 Soak in the spectacular surroundings on a scenic chairlift ride. Over the summer, some of the many ski-lifts stay open for hikers, mountain bikers and sightseers. Stop for lunch at the top of the chairlifts, and breath in that fresh mountain air while appreciating the breathtaking views.
At the top of the lifts, you'll also have access to many activities. Take the Silver Queen Express to begin your hike to Crested Butte's peak. Or, take the Red Lady Express lifts to access the amazing Evolution Bike Park. Either way, bring a camera, the scenery is incredible!
Picnic in the wildflower capital of Colorado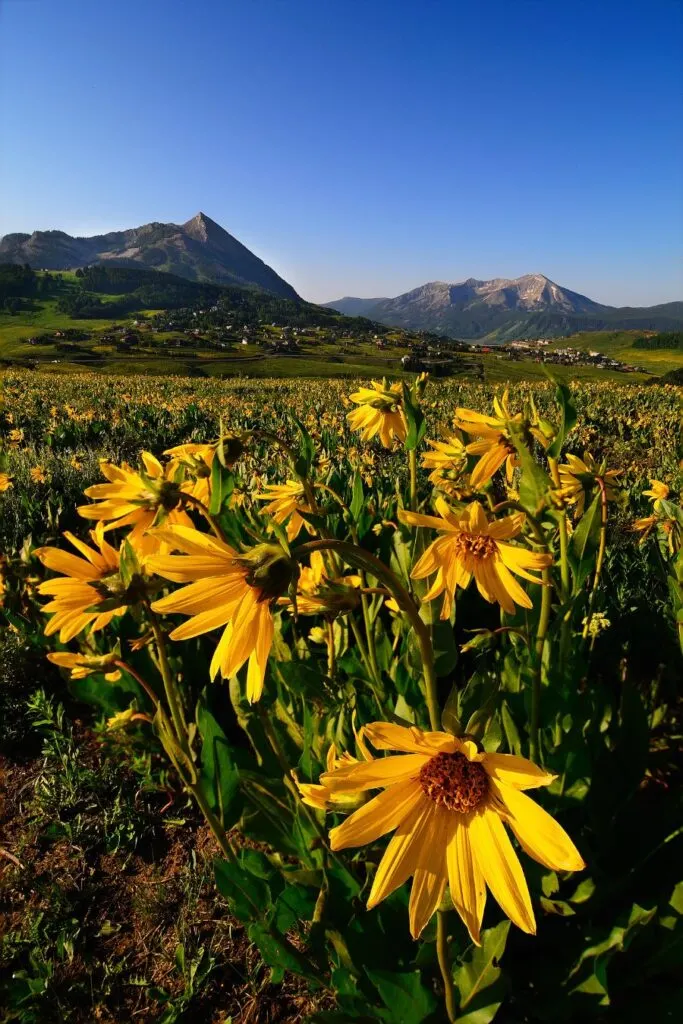 Did you know that Crested Butte is the wildflower capital of Colorado? Over the warmer months, the valleys around Crested Butte are transformed into a vibrant display of wildflowers. Pack yourself a picnic and enjoy a lunch surrounded by the colourful fields.
Crested Butte even has a Wildflower Festival to celebrate this colourful time of the year. The 10 day festival takes place each July and holds over 200 workshops, including painting, identification, photography and garden tours.
Appreciate the local art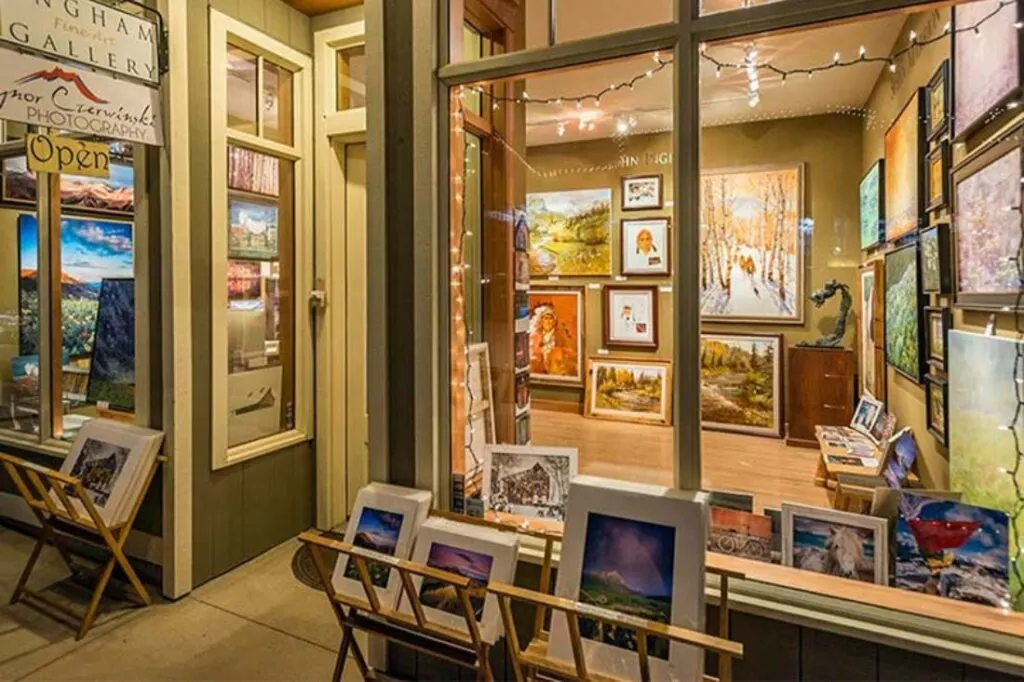 Crested Butte has a thriving cultural scene, and is home to a number of galleries and studios. Over the summer, many of the galleries participate in the monthly Art Walk event.
During these Art Walk evenings, the galleries open their doors and invite guests to admire their many locally produced works. Take a sunset stroll, in the cool mountain air, and soak in some of Crested Butte's best art.
Looking for more local art? On summer Sunday's there is also an art market on the top of Elk Avenue.
Get you adventure on white water rafting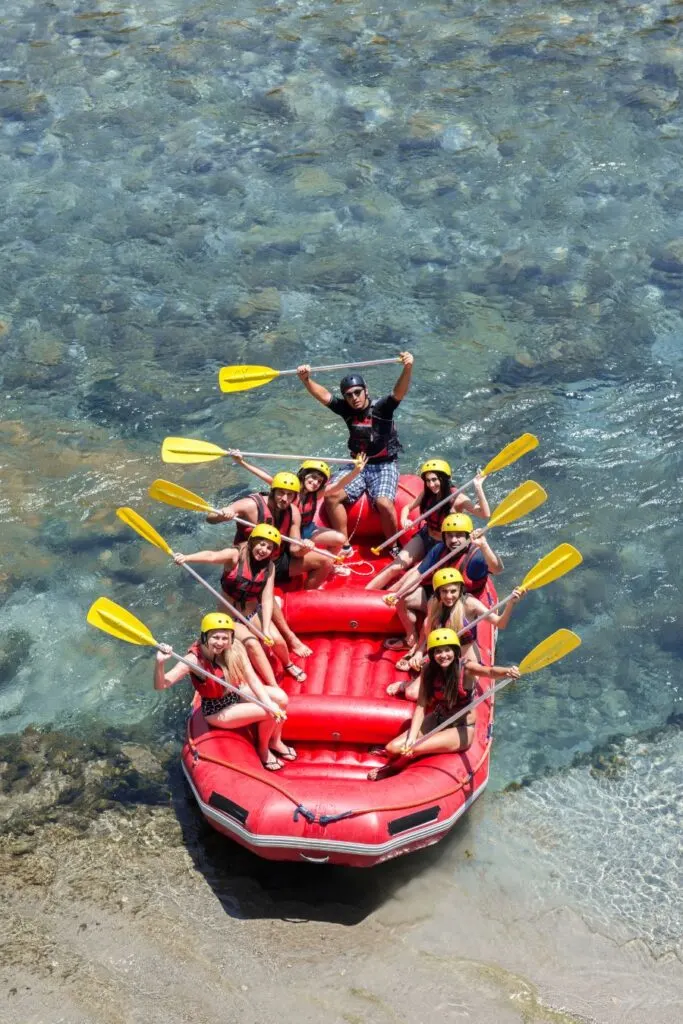 One of the most thrilling Crested Butte summer activities is white water rafting. There are three rivers in the local area, providing plenty of routes to choose from.
Rafting experiences in the area range from the very mild, no paddling necessary, to a challenging course through class 4 (advanced level) rapids. Whichever you choose, you're guaranteed to have a great time!
Take a peak at Gothic ghost town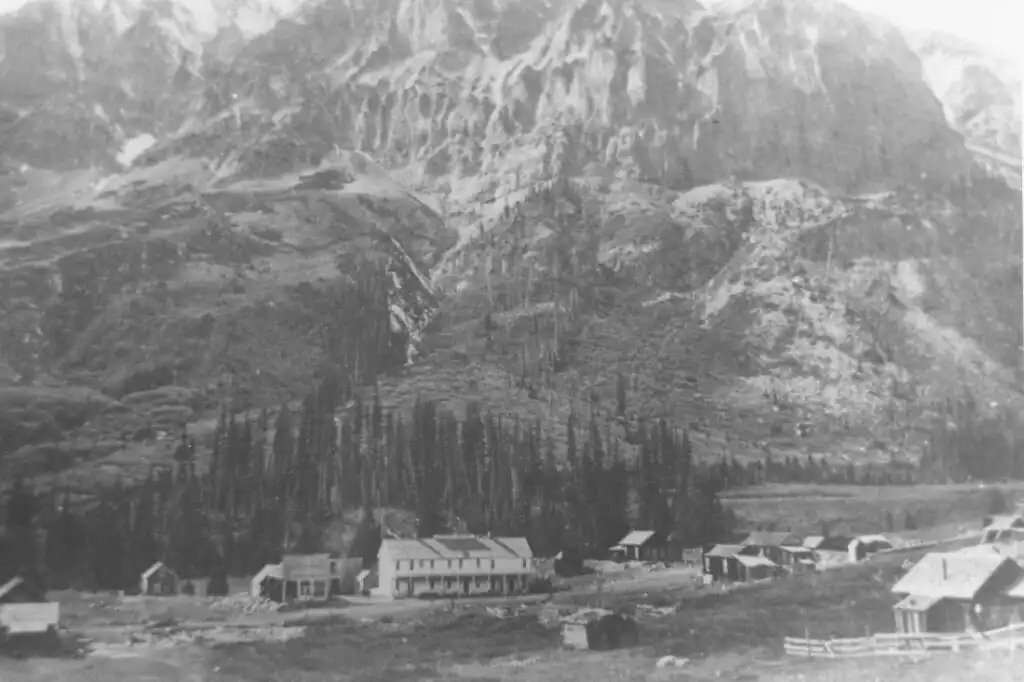 Just to the north of Crested Butte, you'll find the ghost town of Gothic. Once a silver mining town, Gothic reached its peak in the late 1800s, and has been practically deserted since 1914.
In the late 1920s the whole town was purchased and repurposed as a biological research laboratory. Since this time, Gothic has become a summer home to scientists and students conducting research on climate change, pollination, and ecology.
Many original buildings still standing and, combined with the mountain backdrop, ooze wild west appeal. If you want to get up close to the buildings, book yourself on the regular tour.
Where to stay in Crested Butte in summer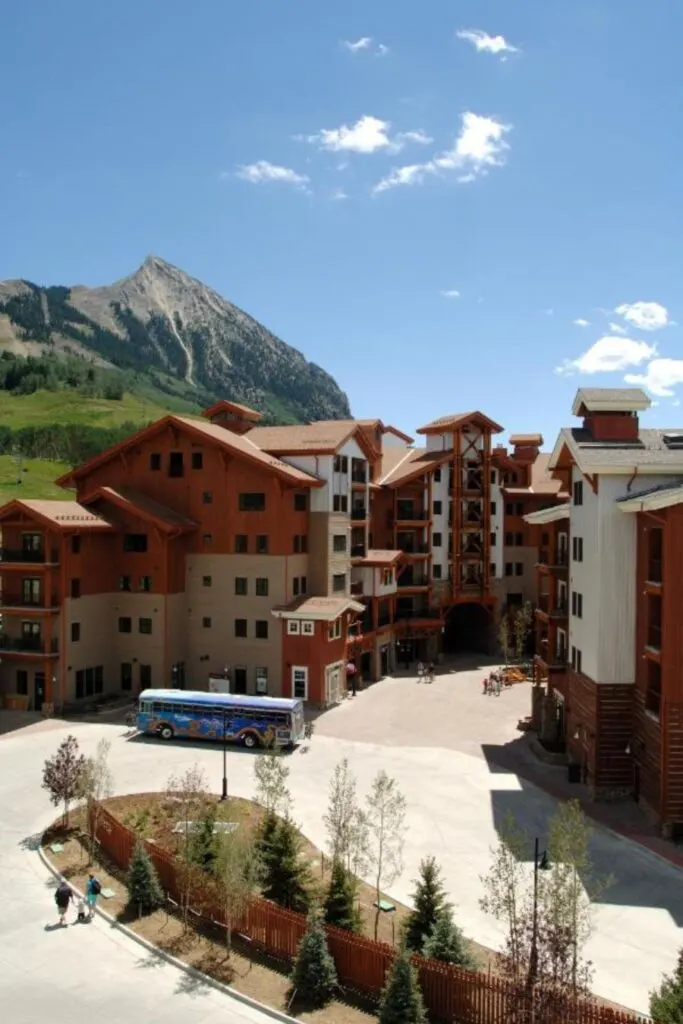 Stay near the mountain tops at The Lodge at Mountaineer Square, just a short walk to the Silver Queen and Red Queen Ski lifts. These luxury lodge-style rooms and apartments come equipped with modern comforts and kitchenettes. Guests also benefit from an on-site sauna and bar.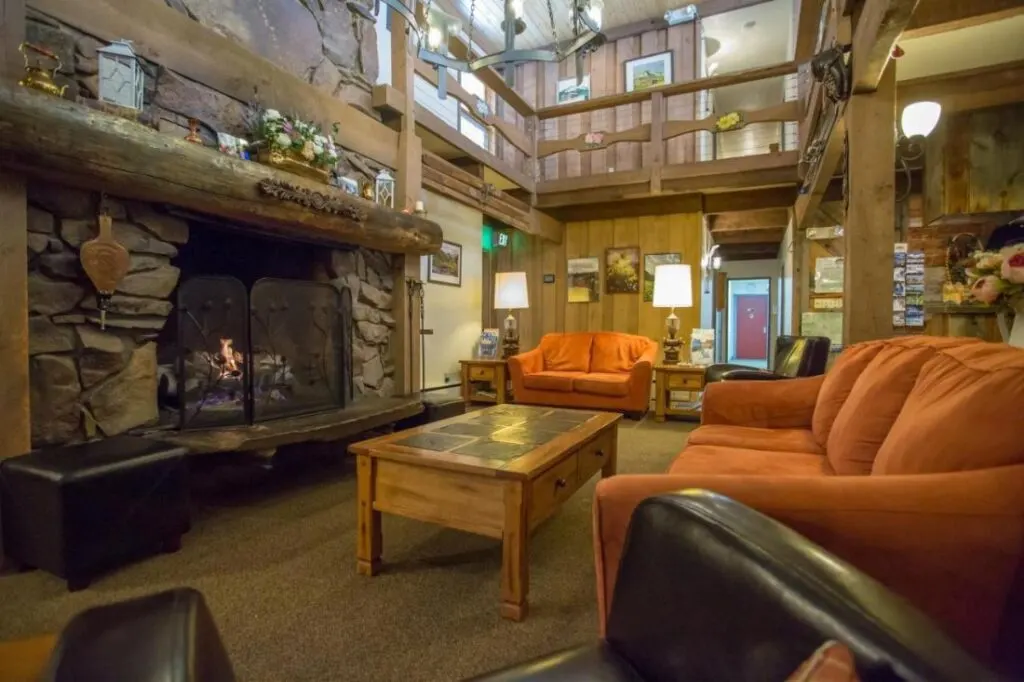 Spend your cool mountains evening feeling snug in this European style ski-lodge; Christiana Guesthaus comes with a hot tub, sauna, and cosy lounge area complete with stone fireplace. Located in the centre of town, you'll be easy walking distance to most town based activities.
Located right on Elk Avenue, at the Eleven Experience Public House Lofts you are immersed in a tasteful blend of mining-boom-town decoration with modern conveniences. After wandering the Victorian shopfronts, you'll delight in retiring in your own rustic room. The rooms are warm and comfortable, full of treasures, and have incredible showers.
---
So, there you have it, a list of favourite Crested Butte summer activities. Are your favourites on the list? Let me know in the comments!
Like this blog post? Then Pin it for the future!