Converted hospitals, quaint log cabins, cosy European chalets, and luxury city stays: here are the best boutique hotels in Colorado!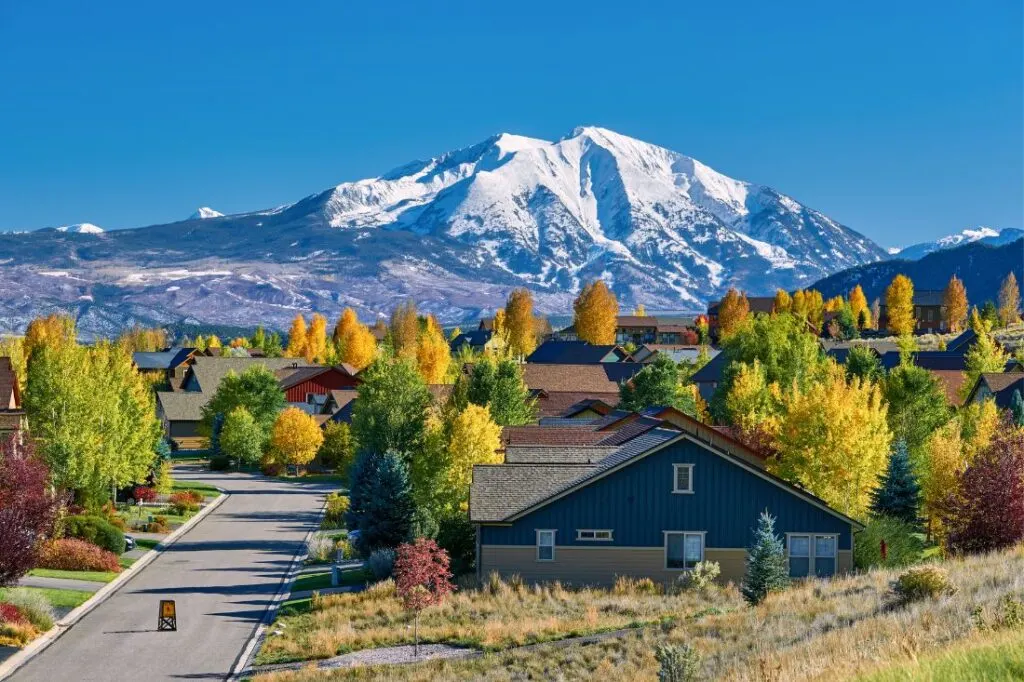 Colorado, what a state! From the dramatic Rocky Mountains to the stunning canyons, the rushing gorges to alpine lakes, there is natural splendour as far as the eye can see.
Mixed in amongst this you have vibrant cities and mining boom towns, often with a hint of wild west charm, which tell stories of the area's fascinating history.
While primarily thought about for snow sports holidays, this state is an incredible place to holiday in all seasons. There are many boutique hotels in Colorado open year round, waiting to give you the holiday experience of a lifetime.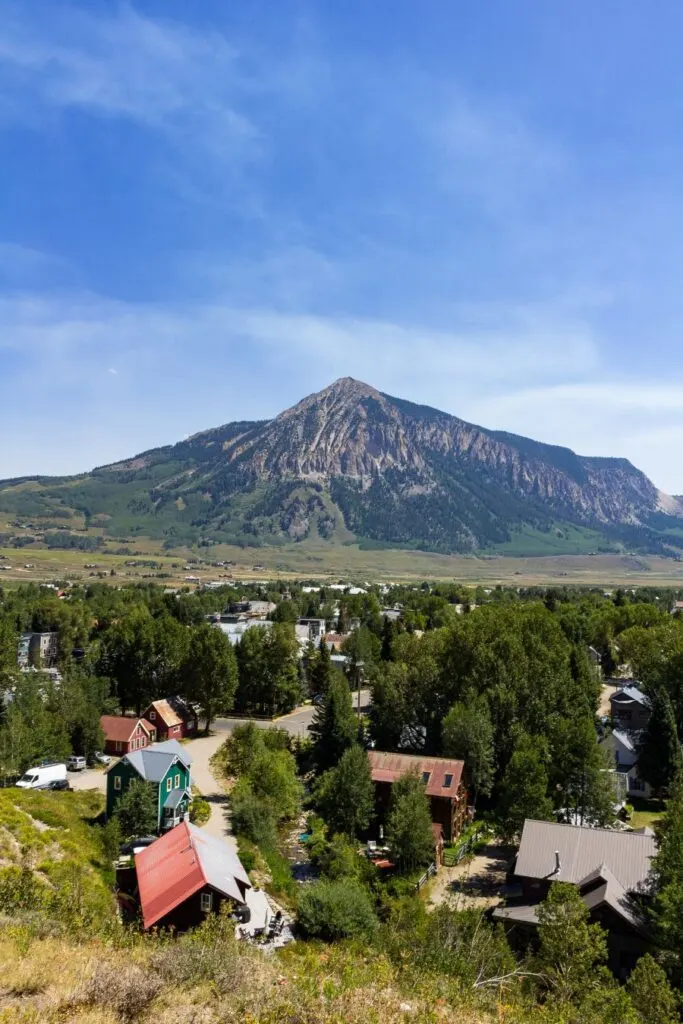 Spend your days hiking among the wildflowers before warming up by the fireplace, while staying at the cosy lodge that is Cristiana Guesthaus.
Enjoy a classy city experience, complete with incredible cocktails, at the The Ramble Hotel in Denver. Get out in nature and nestle down in a log hut at the Chinook Cabins. Or reminisce of times past staying at Cripple Creek Hospitality House, a converted hospital in a mining boom town.
Planning a trip to the great state of Colorado soon? Read on to discover my favourite boutique Colorado hotels, as well as some tips on the best places to stay in the state.
Need even more inspiration? Check out my post on the best summer resorts in Colorado.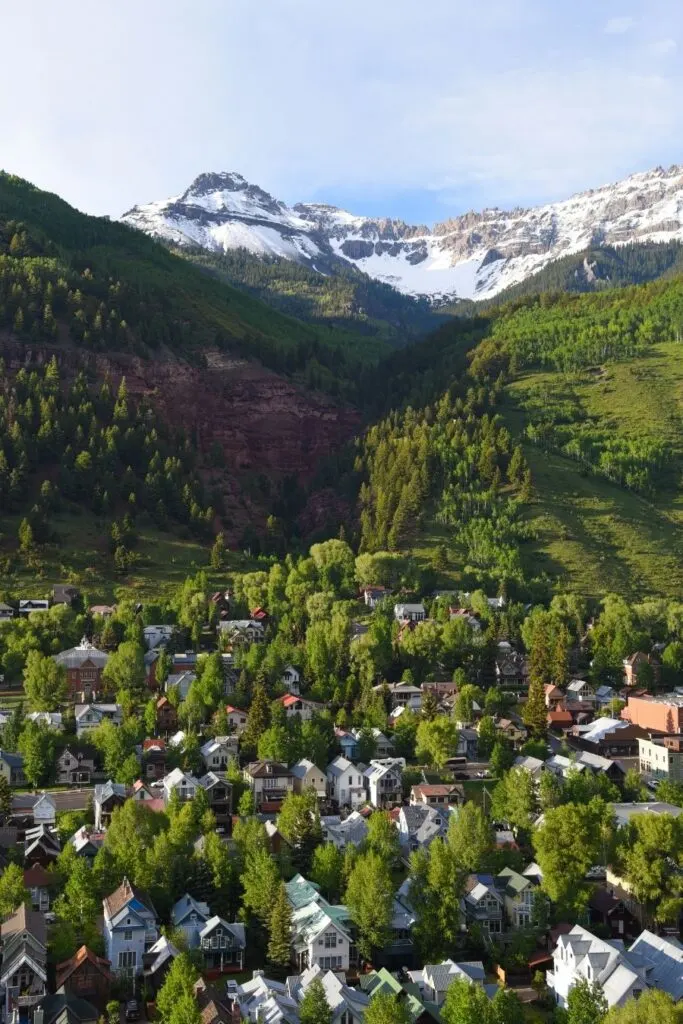 Where to stay in Colorado
Denver – The capital of Colorado, Denver is a cultural hot spot. This city has a wonderful mix between natural parks, international restaurants and diverse events. This is a fantastic base if you're looking to do lots of day trips in the surrounding areas.
Crested Butte – Primarily known as a snow resort hot spot, this mountainous mining boom town in the state's central west is gorgeous to visit year round. Visit Crested Butte in the winter for snow sports, or in the summer to bask in natural splendour, hike the mountains and pick wildflowers.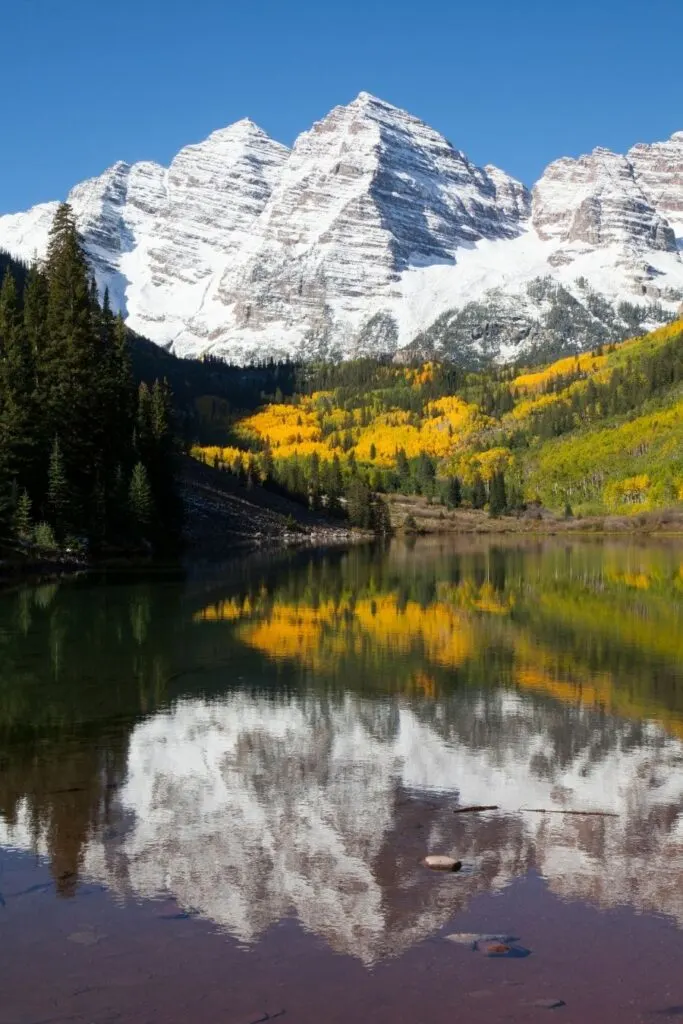 Aspen – Situated in the Rocky Mountains, Aspen is another ski-resort town open year round. Alongside the stunning surroundings, this area is known for its high end shopping and fantastic restaurants.
Vail – A vibrant mountain town, with some incredibly luxurious hotels, that has a full events calendar year round. With activities including zip-lining and rock-climbing at your doorstep, this is a great choice for families.
---
Boutique Hotels in Colorado
Luxury Hotels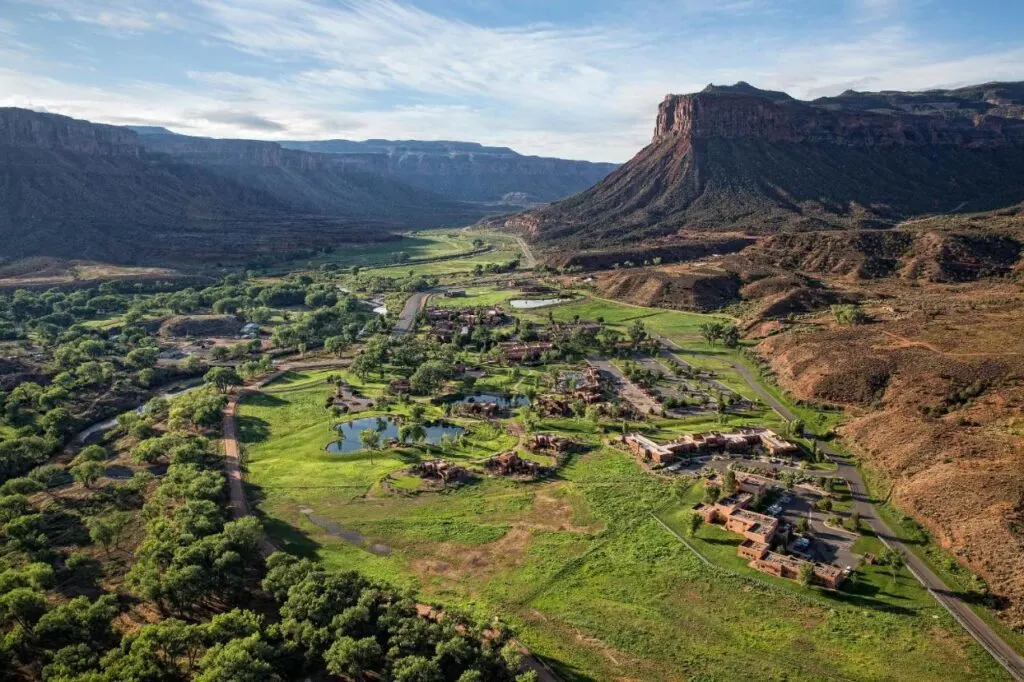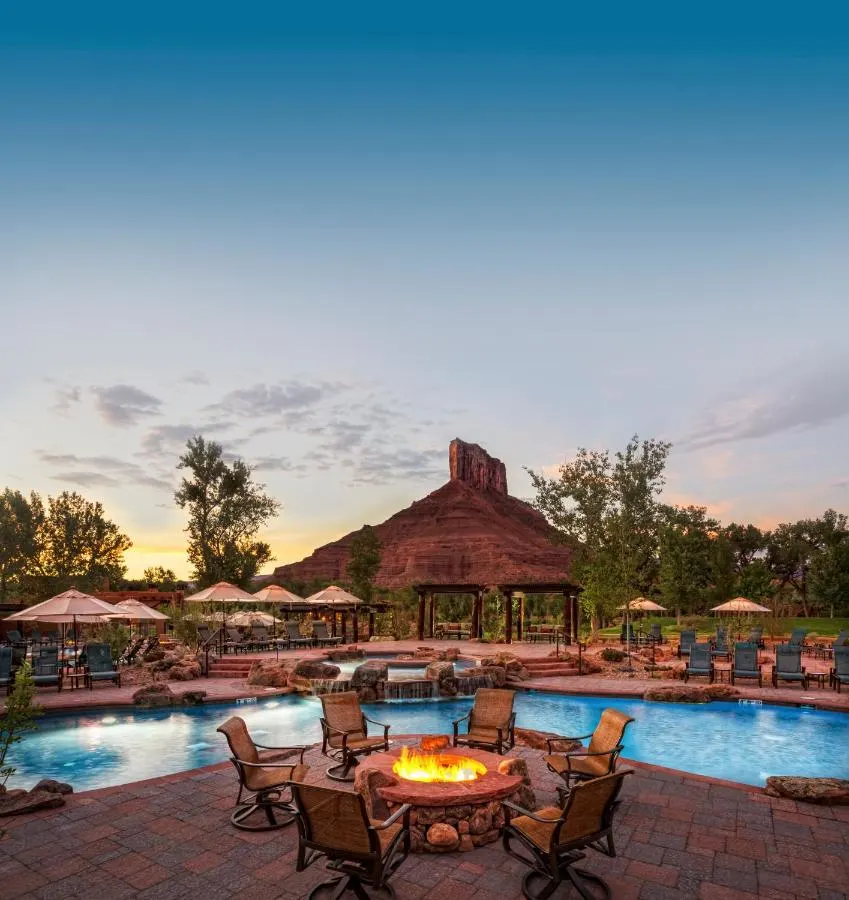 Enjoy a restful night's sleep and take in the magnificent surroundings at Gateway Canyons Resort. The building exterior was created to blend in the with natural surroundings, and this approach has been tastefully woven into the whole hotel. Particularly splendid is the rock pool inspired swimming pool and spa area.
Located in the valley Unaweep Canyon, just a short distance from the river, guests here fill their days with hiking, canoeing, horse riding, and fishing. Though honestly, you could spend a full day just taking in the awe inspiring canyon!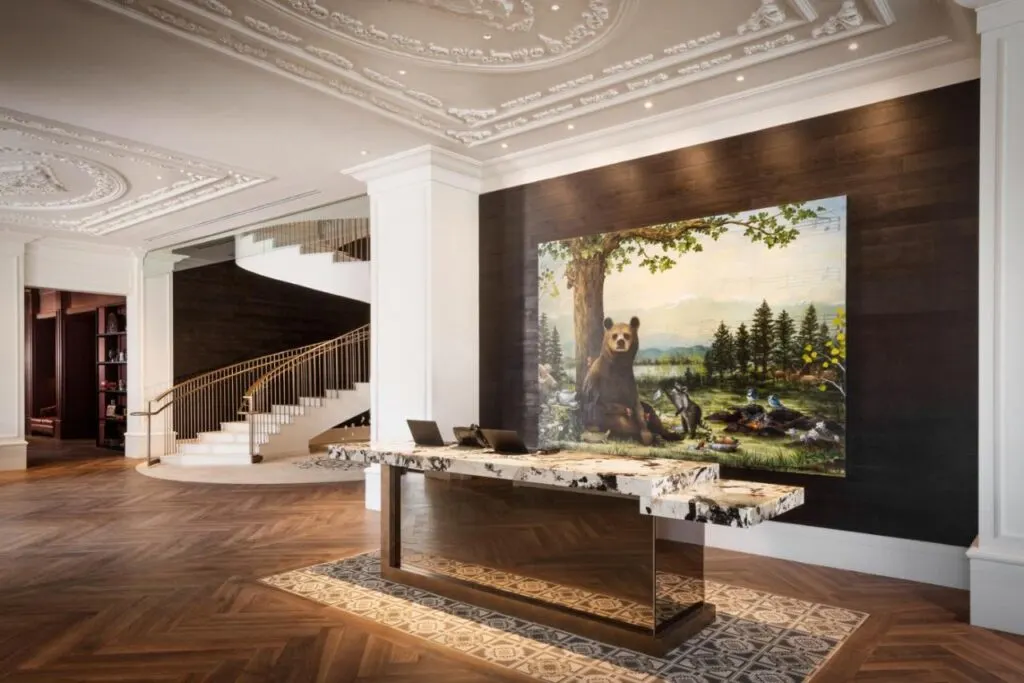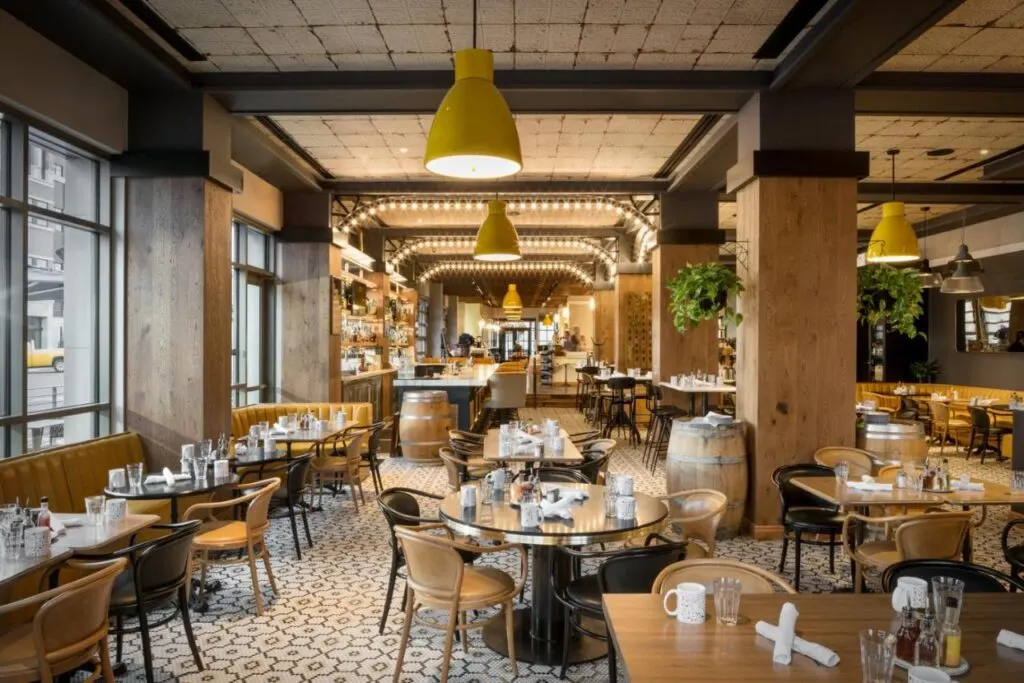 Situated right in the heart of Fort Collins' Old Town, you receive the 5 star treatment while staying in this glamorous hotel. This hotel is tastefully decorated in chic and stylish furnishings throughout, and has a fabulous roof-top dining area.
With rooms featuring record players, instruments available on loan, and their own live music venue, The Elizabeth Hotel is a perfect retreat for music lovers. Hire a guitar, and you'll soon feel like a rock star during your stay.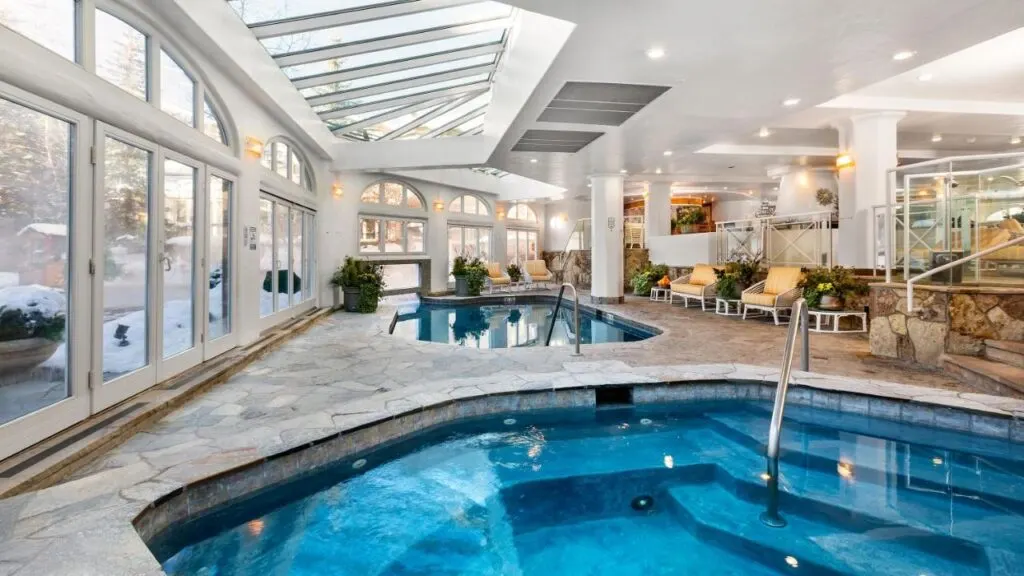 All the warmth and comfort of a south German ski resort, right in the heart of Colorado. Located in the mountainous village of Vail, Sonnenalp is the perfect boutique hotel for your next ski-holiday.
Tastefully decorated in the Bavarian style, you will spend your evenings here warming yourself by the roaring fireplaces or relaxing your sore muscles in the sauna. With multiple chairlifts within walking distance, you can roll out of bed and onto the pistes. Or if you visit in summer, take a turn on the private golf course.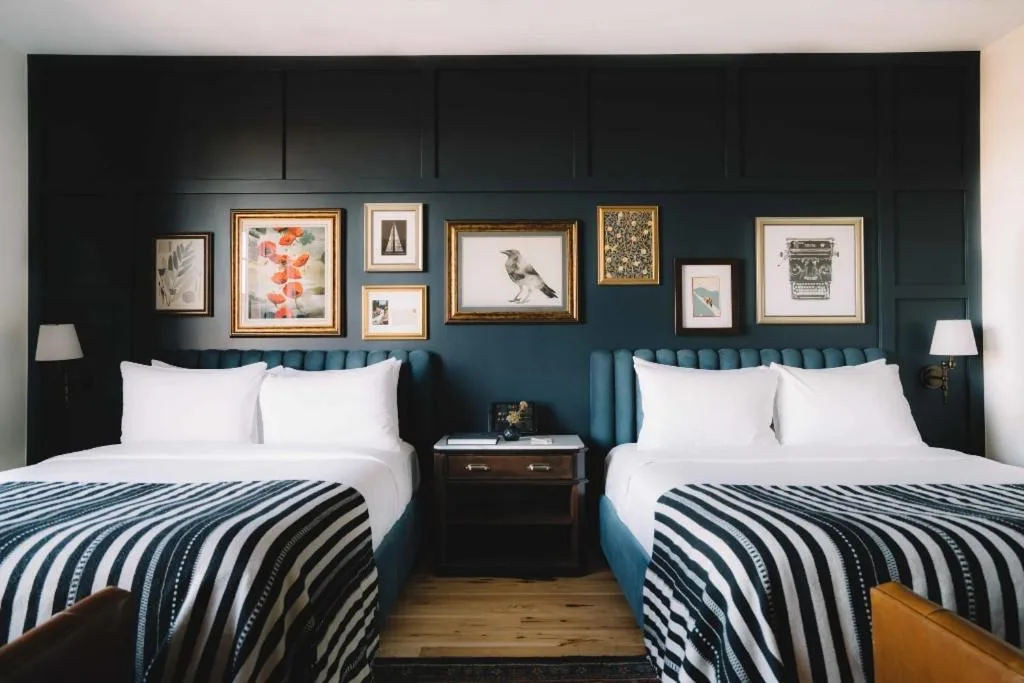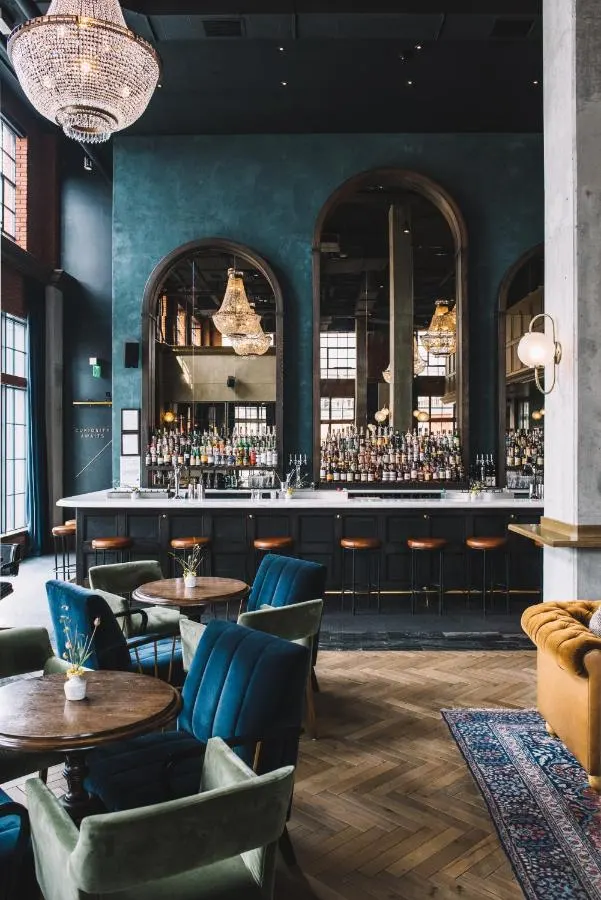 Located in Denver's stylish River North Art District, The Ramble Hotel is one of the best boutique Colorado hotels for your city stay. Taking inspiration from France's 17th century salons, this hotel positively oozes classical charm.
The large comfortable suites are decorated with antique furniture, chandeliers, and Persian rugs. There are also open plan dining areas, complete with wide lounges and dim lighting. Make sure you stop by the in-house bar, which makes impeccably good cocktails.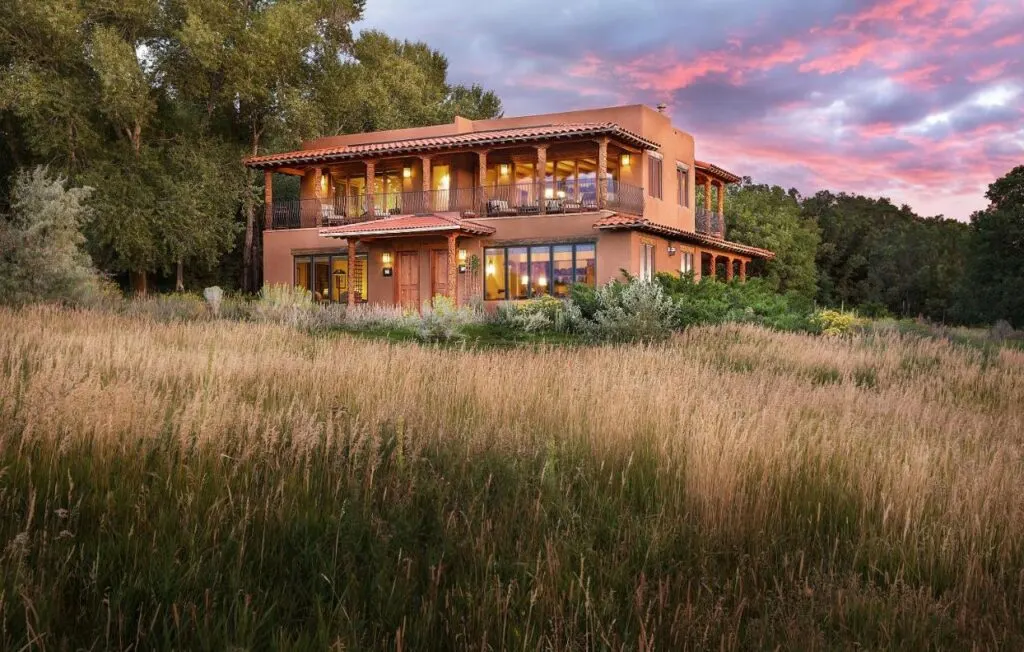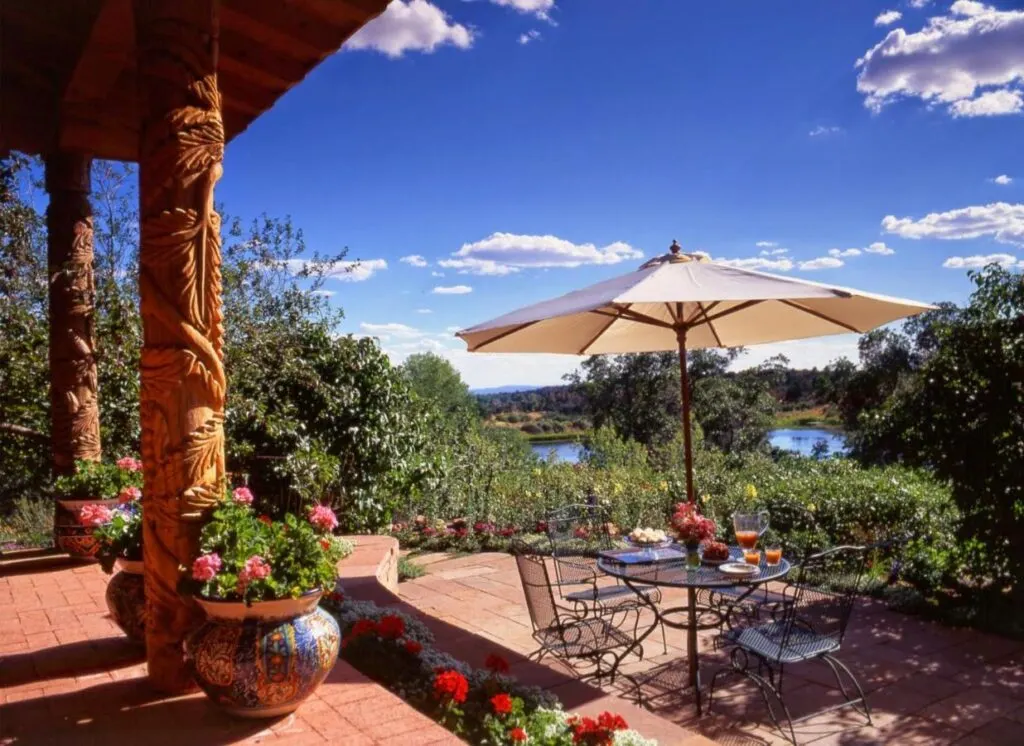 Begin each day greeted by views of the splendid La Plata Mountains at Blue Lake Ranch. With the friendly service and cosy appeal, you'll soon feel at home in this immaculate farm-house.
During your stay, you'll be surrounded by all the joys of country living. Breathe in the fresh air, while sitting on the porch rocking chairs. Then curl up at night with a good book in front of the fire, before retiring to your four-poster bed.
Mid-range Hotels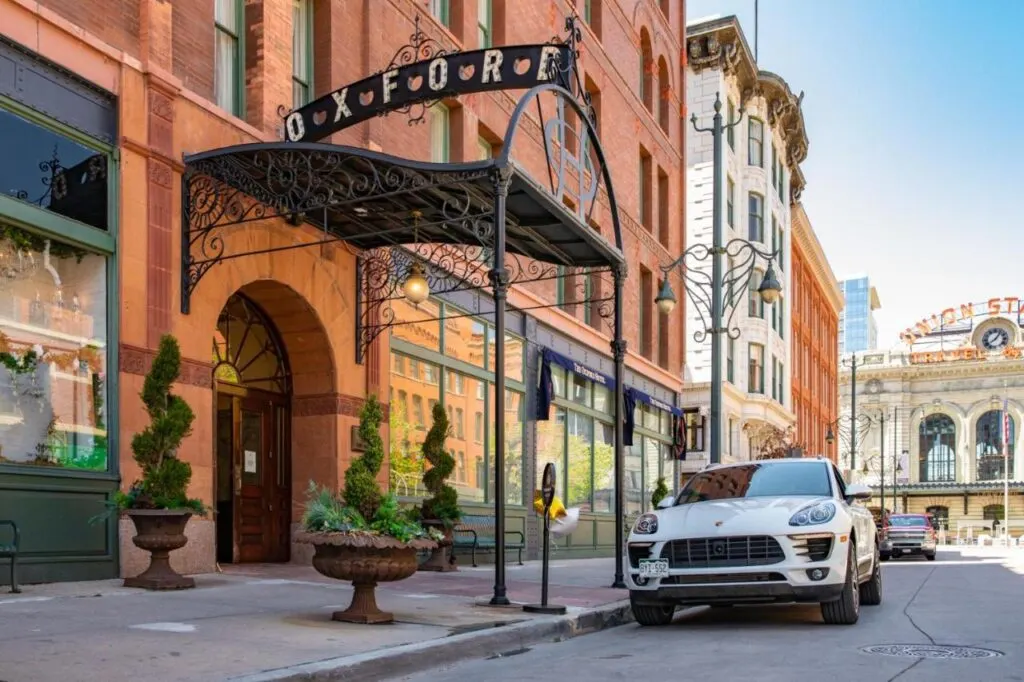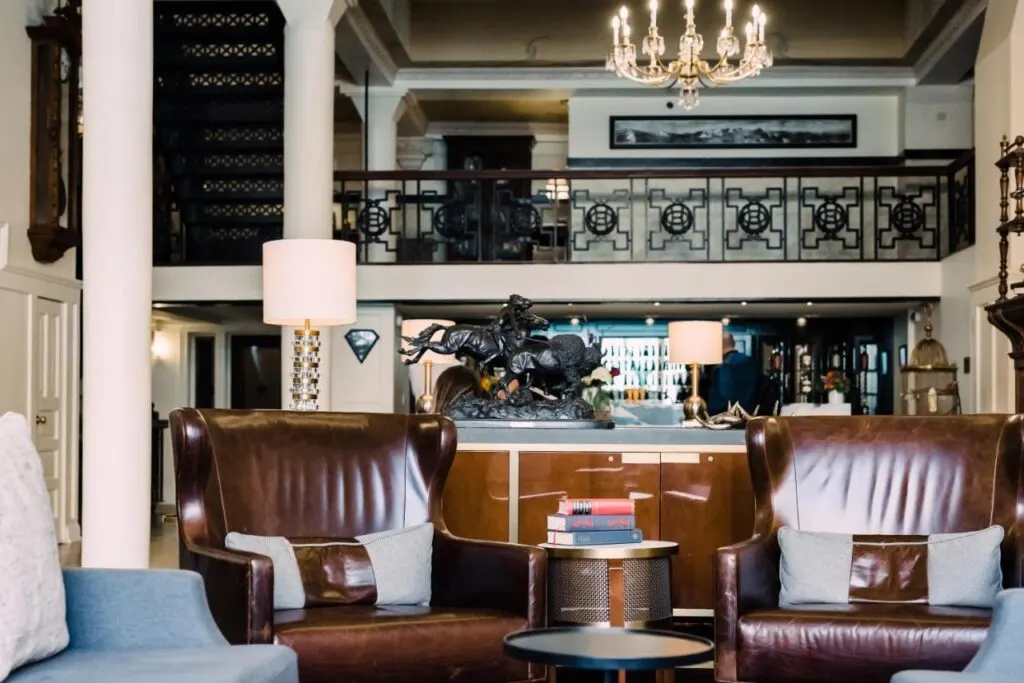 Stay in one of Denver's oldest hotels at The Oxford Hotel Downtown Denver. This is one of my favourite boutique hotels in Colorado. Opened in 1891, this centrally located Denver hotel has maintained a persona of classic elegance throughout the decades. Picture claw-foot bathtubs and carved wooden furniture.
Sip an Old Fashioned at the in house prohibition era bar and breathe in the charming atmosphere, flavoured with a touch of debaucherous history. Then make your way to the on site steakhouse for a mouthwatering steak dinner in historic surroundings.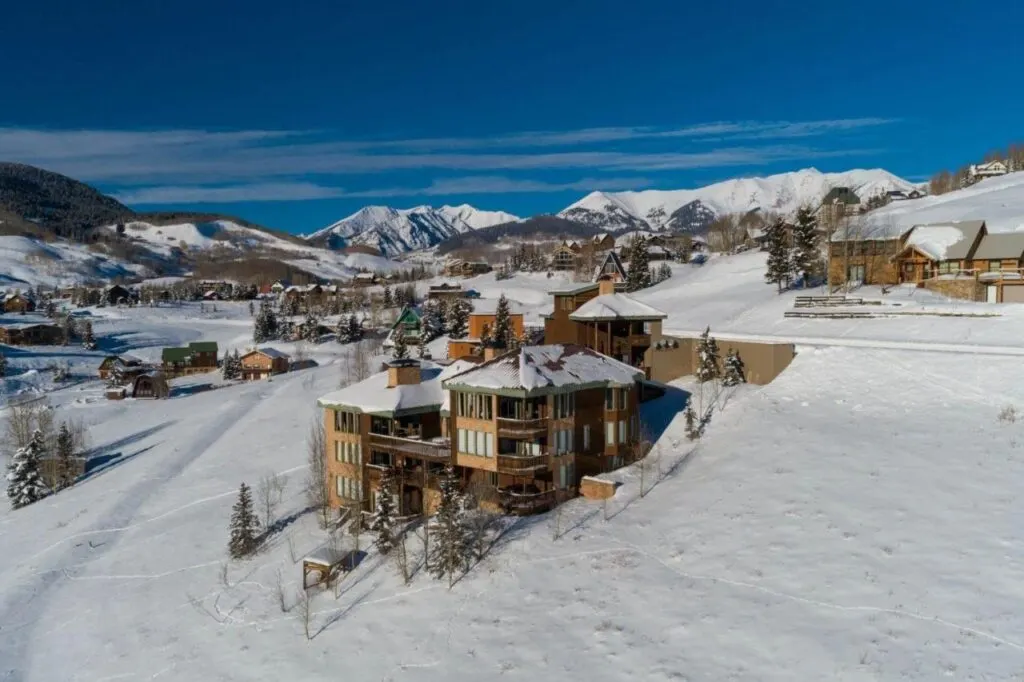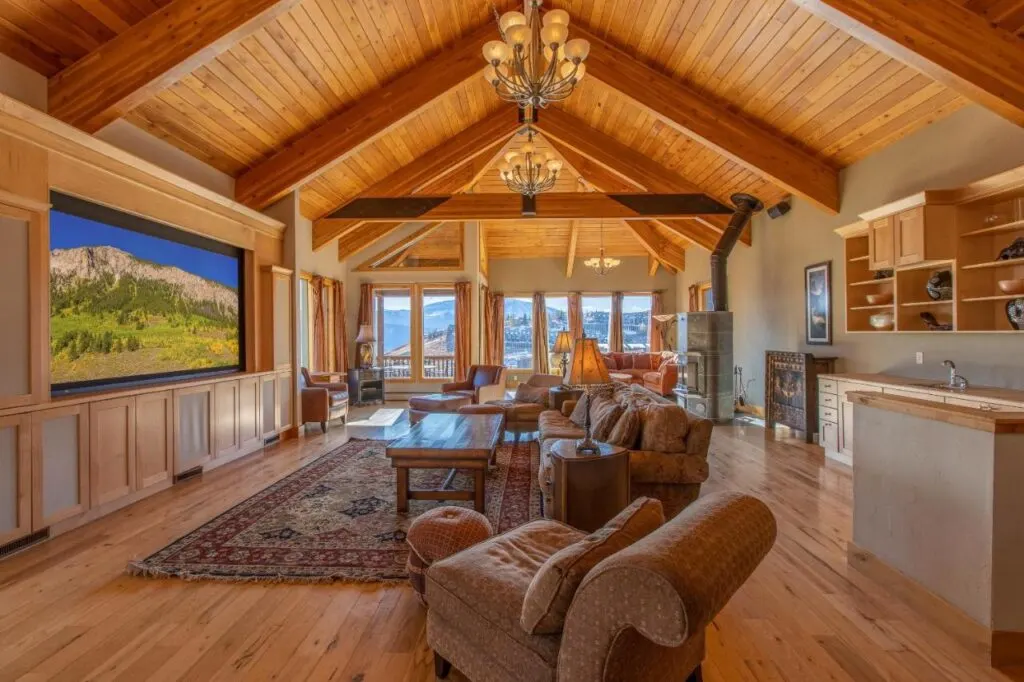 Located in the picturesque Crested Butt, The Nordic Inn is the longest operating lodge in Gunnison county. This gorgeous lodge, which offers both rooms and full chalets, features wooden floors and an abundance of natural light.
Guests here can enjoy use of the hot-tub that comes complete with mountain views, and are treated to a continental breakfast daily. If you're travelling with family or friends book one of the chalets, they're equipped with everything you need for a self catered holiday.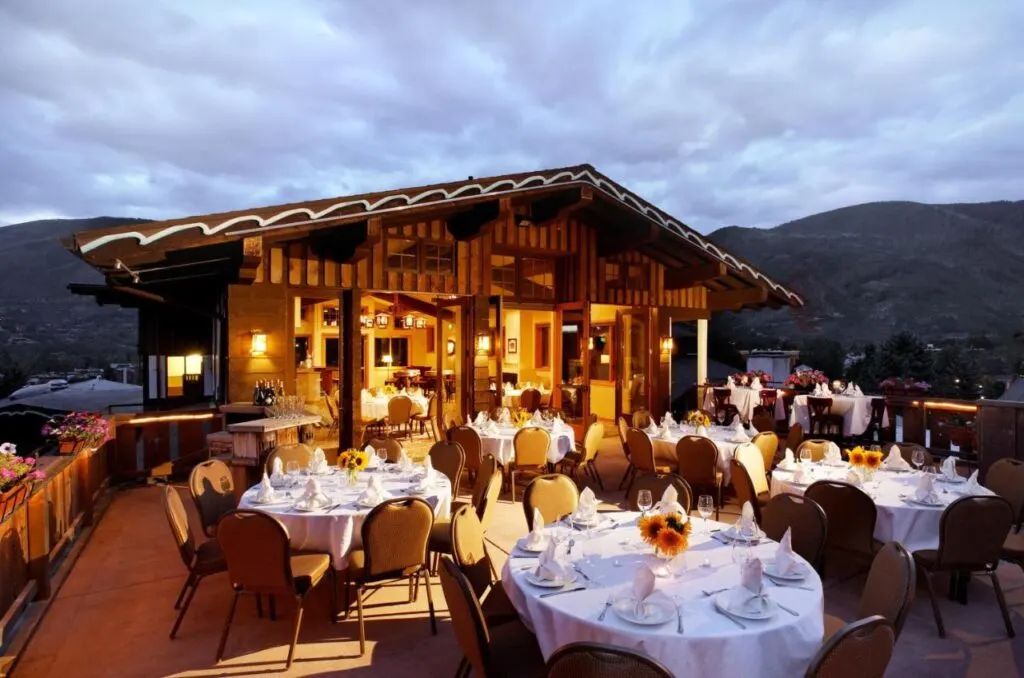 Located in the village of Aspen, just a short walk from the ski-lifts is the wonderful Mountain Chalet Aspen. Built in the ski chalet style, this warm hotel is packed full of creature comforts including a hot-tub, sauna, games room, and hot chocolate on tap.
One of my favourite features is the year round, outdoor heated pool. So if you're feeling brave you can take a dip, even when you're surrounded by snow! On top of all of this, they also serve up an excellent free cooked breakfast daily.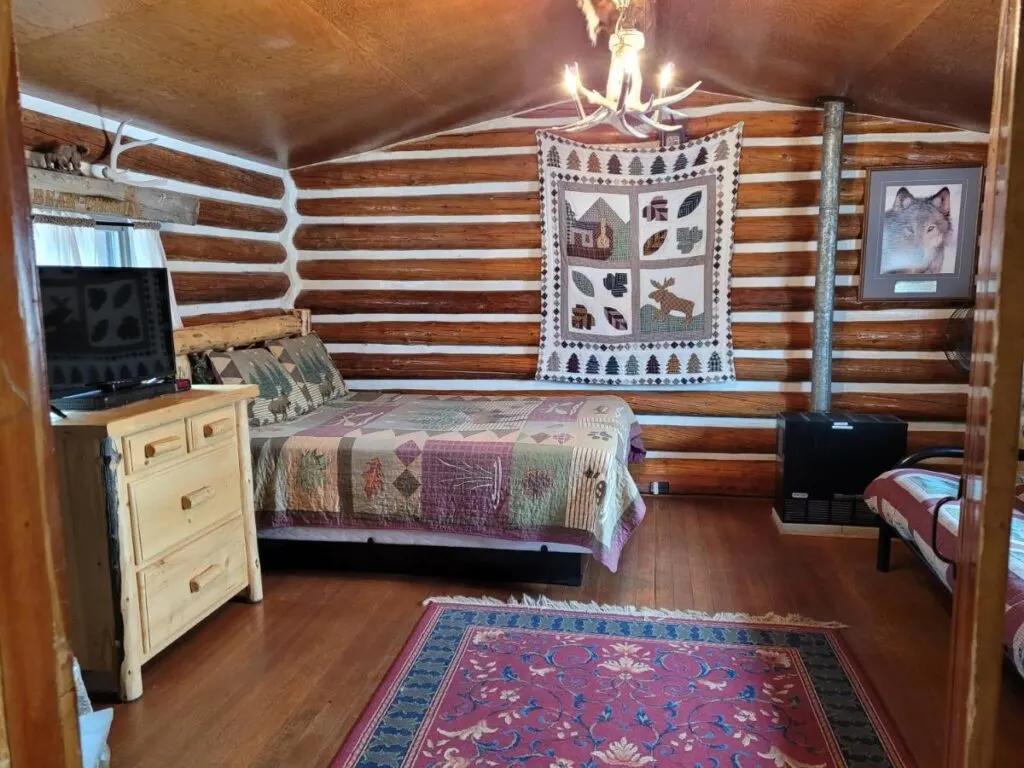 If you're looking for boutique Colorado hotels that are more off the beaten track, why not try the quaint Chinook Cabins? Though built in the traditional wooden hut style, these cabins are warm, cosy and are equipped with modern amenities.
Each cabin comes with its own theme and style, with some featuring rustic wooden furniture and stone fireplaces. Whether summer or winter, you'll feel like quite the adventurer during your stay, but will all the creature comforts you need!
Budget Hotels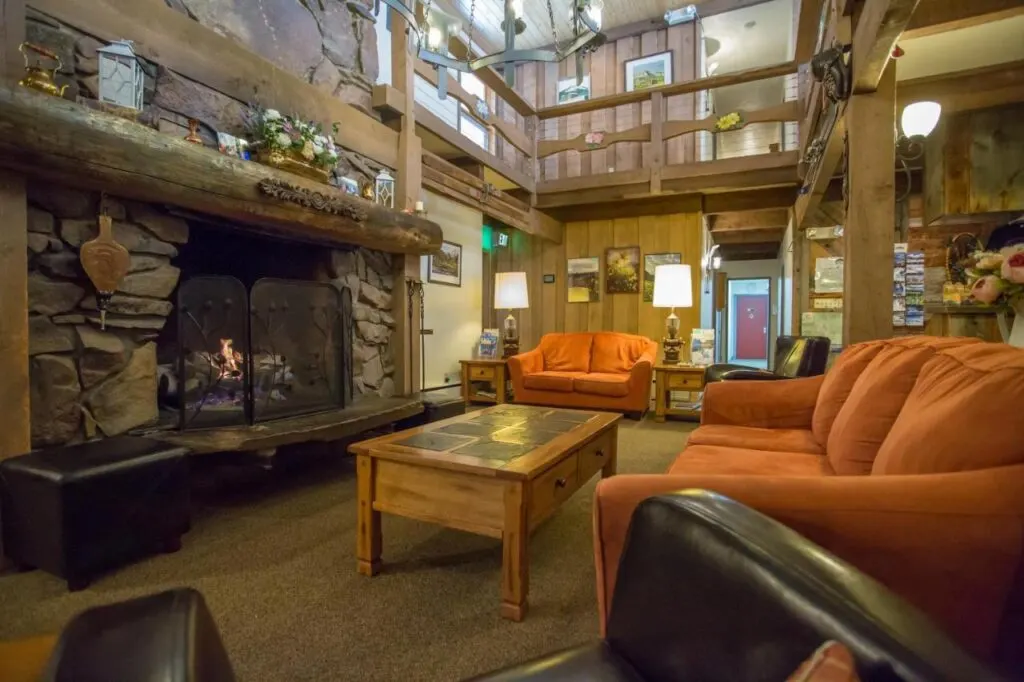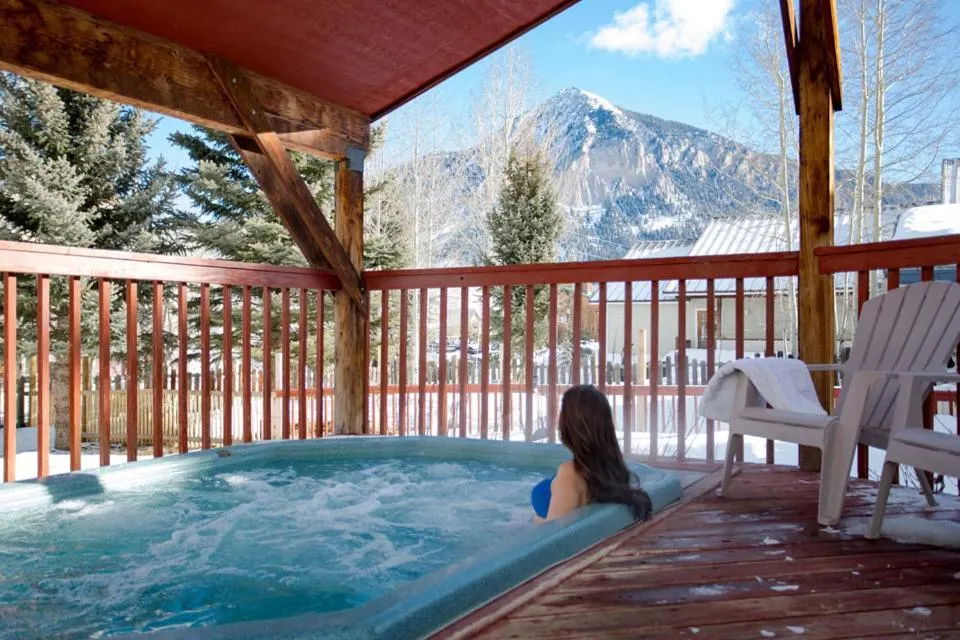 Get the ultimate cosy ski-lodge experience year-round at Cristiana Guesthaus in Crested Butte. This gorgeous lodge comes complete with a stone fireplace, as well as a sauna and an outdoor hot-tub – just perfect for warming up on cool mountain evenings.
The lounge room here really promotes a communal experience, so get ready to enjoy evenings sipping wine and chatting around the fire.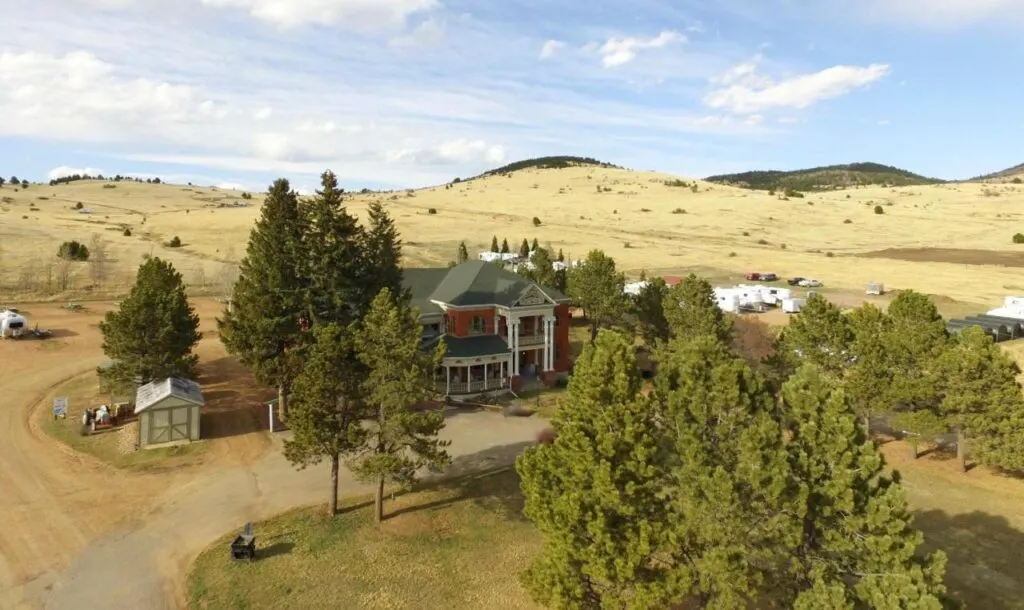 Enjoy the serenity of country life at the Cripple Creek Hospitality House & Travel Park. Based in the gold mining boom town of Cripple Creek, staying here you'll be treated to warm hospitality and good breakfasts.
Situated in a converted 1800's hospital, this hotel has a lot of character. The rooms are tastefully decorated with antique furnishings and fittings, and you'll find hints to the buildings history in the decorations and room names.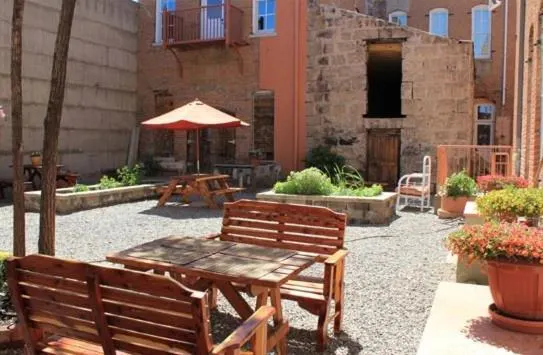 Enjoy large rooms and antique furniture Windsor Hotel in Del Norte. This boutique hotel features a wonderful sun terrace, complete with pot plants and picnic tables, which is perfect for relaxing on a sunny afternoon.
This hotel also has its own restaurant and bar, which is popular both guests and locals. Located in the Rio Grande area, guests here enjoy a wide range of outdoor pursuits including fishing, rock-climbing, mountain biking and hiking.
---
Did your favourite boutique hotels in Colorado make it onto the list? Let me know in the comments below.
Like this blog post? Then make sure you Pin it for the future!