Most commonly known as a popular ski resort, this Colorado hideaway comes alive all-year-round. Here are the best things to do in Steamboat Springs in summer!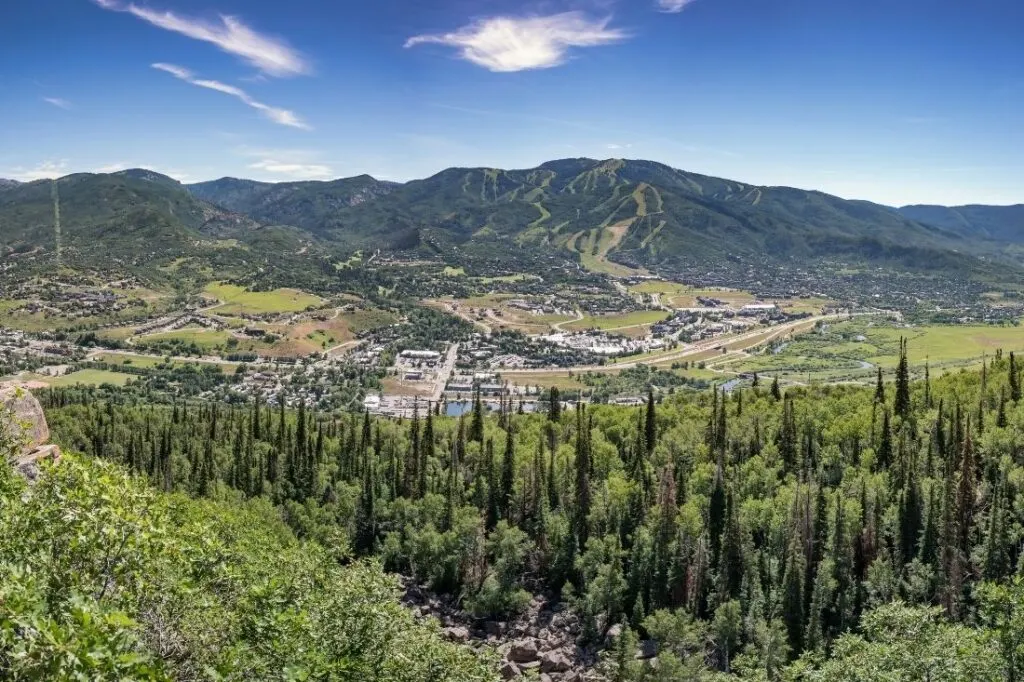 Colorado in the summer. It *almost* sounds wrong, doesn't it?
We picture this state as one packed full of glorious mountains with snow capped peaks. It's one of the most popular places for wintertime holidays, especially when it comes to skiing and boarding.
In the winter, this is one of Colorado's best ski resorts. So it's fair enough that it might not spring to mind as you're planning your summer travels. But let me tell you: it really should. Much like the vivid flowers and surrounding nature, Steamboat Springs really comes alive in summer.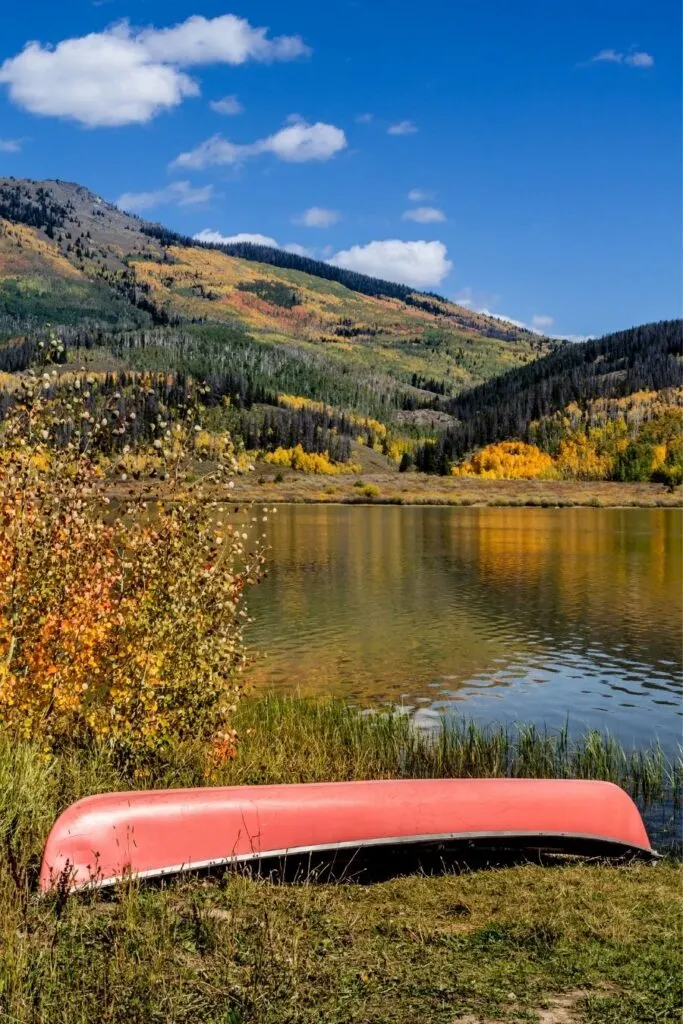 Maybe it's just me, but I think the mountains are even more beautiful once the snow has melted. Steamboat Springs in summer is a haven brimming with that Old West charm you rarely find in the United States these days.
It's perfect for hiking and fishing, riding horseback, and exploring some of Colorado's most spectacular sights. They don't disappear just because the snow has. There are loads of unique things to do in Steamboat Springs in summer too that I'm going to tell you all about.
In this blog I'll take you through some of my favourite Steamboat Springs summer activities. And hopefully, you'll come to understand why I love this place so much!
Also, if you're looking at where to stay while , then check out my guide on the best boutique hotels in Colorado. This is perfect for planning your trip here!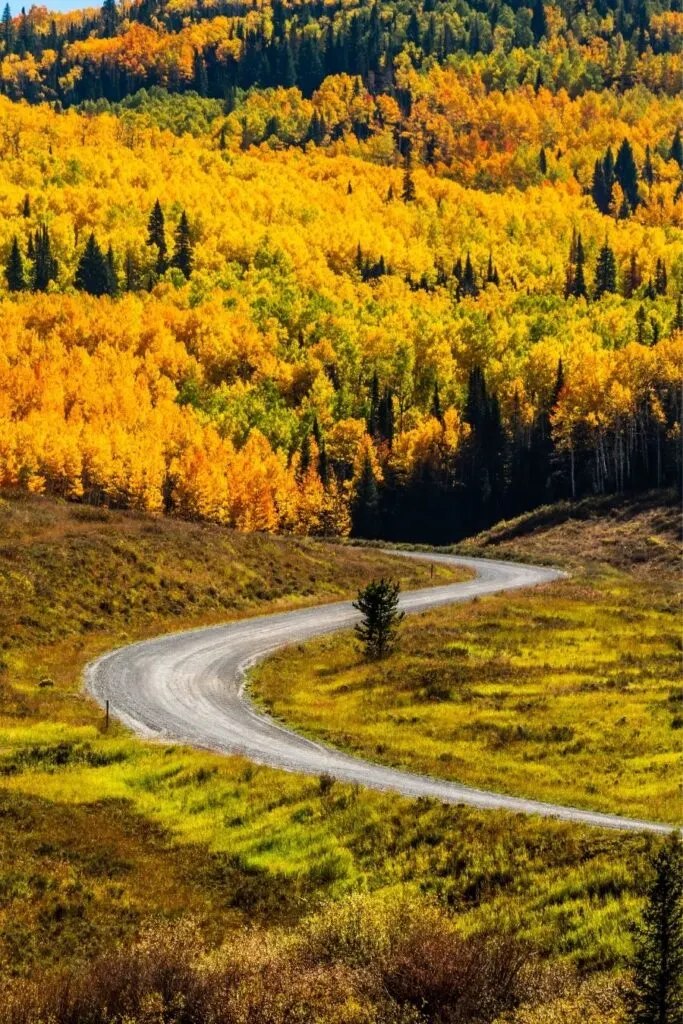 Weather in Steamboat Springs in summer
Steamboat Springs is subject to the crazy weather that's commonplace in the States. Though the winters are often below freezing and perfect for snow, the summers are scorching hot.
The average temperature can soar to 27°C (or 80.6°F), though it's worth noting that it can get cold again at night. It's also relatively dry, with just a few short days of rain between June and August. I would say this is definitely the best time to visit, but it's the busiest too!
---
The best things to do in Steamboat Springs in summer
Head to a hot spring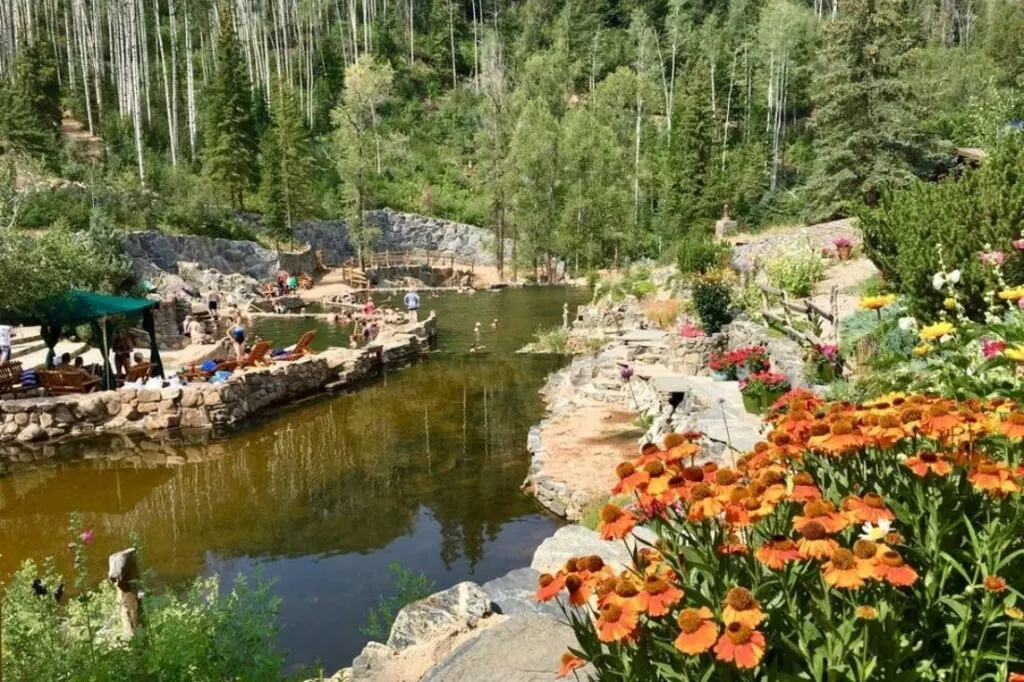 The clue's in the name for this one. The hot springs at Steamboat Springs are some of the most impressive in the US. If you don't make time to visit at least one of them, you're missing out. I'm not even gonna sugar coat it.
The two I'd recommend the most are Strawberry Park Hot Springs, which is a natural hot spring tucked away into wilderness. In the town of Steamboat itself, there are the Old Town Hot Springs. These are home to eight spring pools plus some other aquatic attractions.
Both of these are very popular, so make sure to book in advance.
Go on a hike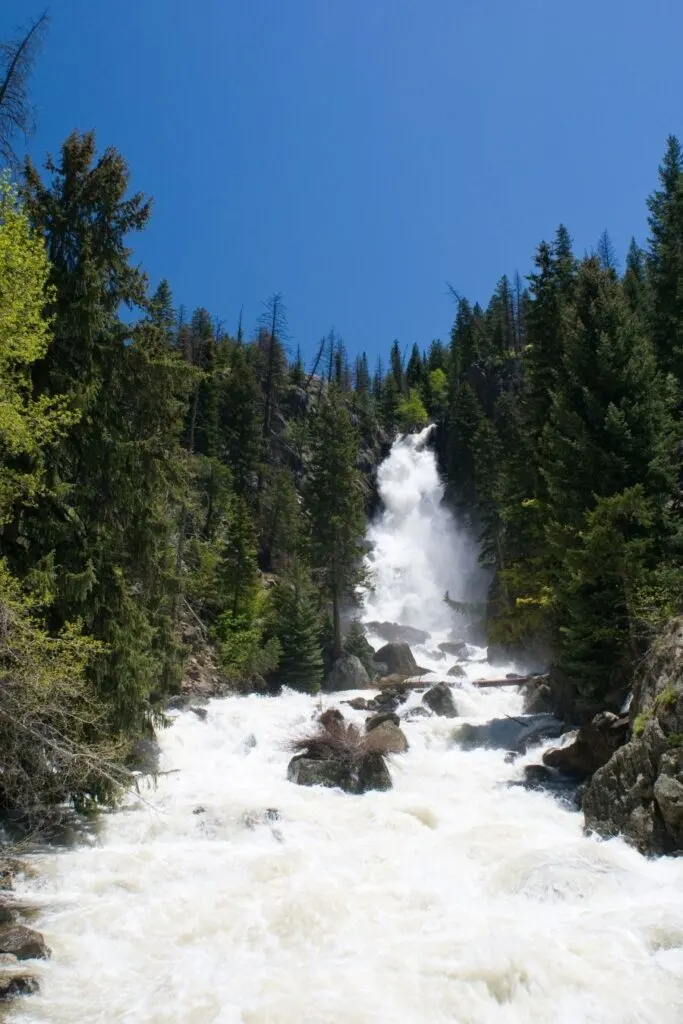 I can't exactly talk about Colorado without mentioning hiking, can I? And you won't be disappointed by the routes here. The hikes are one of the best parts about visiting Steamboat Springs in summer.
Best of all, there are tons of different trails, meaning there's something suitable for every level of ability and fitness. For example, the hike to Fish Creek Falls is fairly easy and achievable, but still scenic.
The Mount Zirkel loop is ideal for adventures, located 45 minutes north of Steamboat. Here, you'll be immersed in wilderness and get the best glimpses of Routt National Forest.
The Devil's Causeway loop is a bit more challenging, but worth it for the views of the lakes.
There really is something for everyone though!
View Steamboat from zipline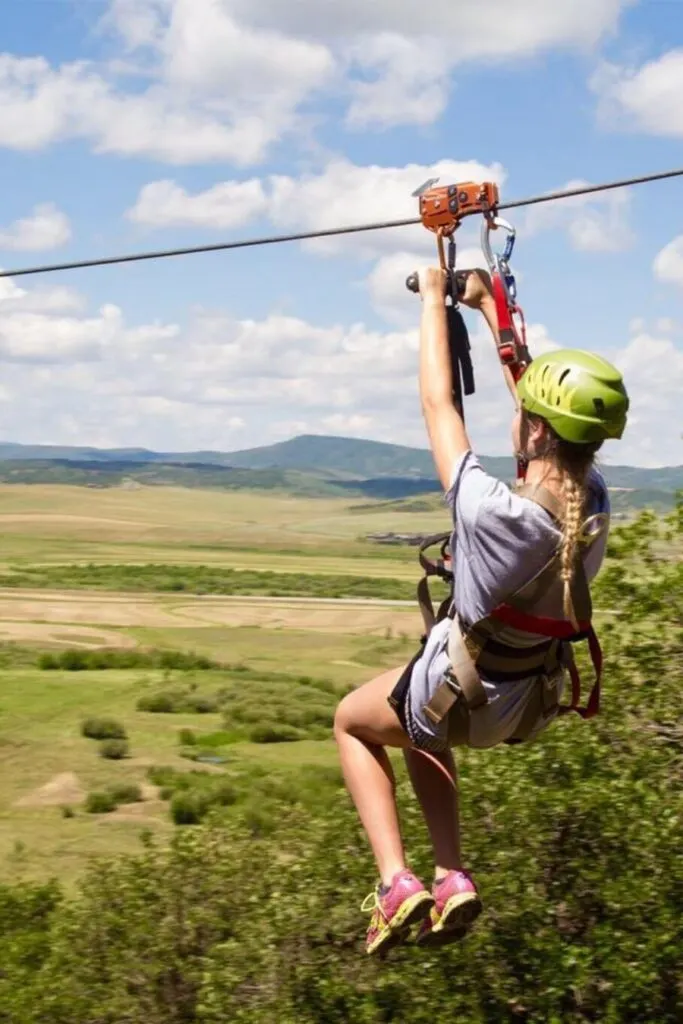 It's as terrifying as it sounds – but it's an incredible adventure. And while it sounds scary, it's totally safe. The people at Steamboat Zipline Adventures know their stuff and are ACCT certified.
So, what is it? How does a state-of-the-art six segment zipline course sound? And that's the very least of it, with jump belay systems, an easy paced hike, and an ATV ride included. It's in a really beautiful valley, so you get crazy views of the Yampa Valley too. Plus, you'll learn local history. This really is one of the best things to do in Colorado and one the kids will adore.
Check out a summer concert for free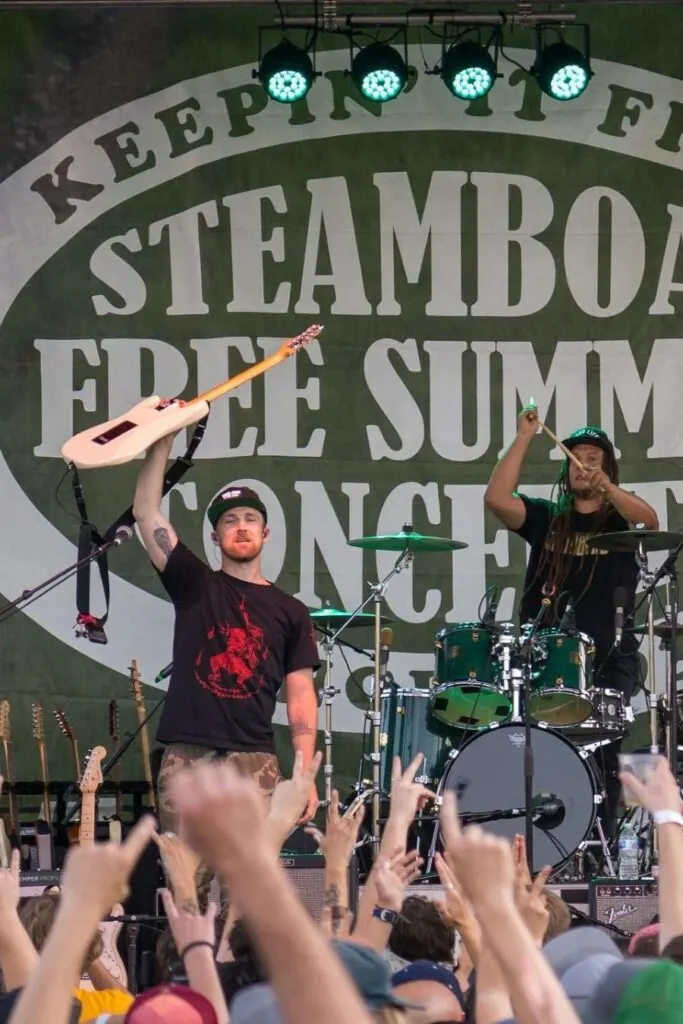 It wouldn't be summer in Steamboat without the free, outdoor concerts. This is one of my favourite Steamboat Springs summer activities, but it's great for saving a few pennies too. It's popular with both tourists and Yampa Valley locals.
An annual event in the city for more than 25 years, Keepin' It Free, brings nationally recognised artists to the base of Howelsen Hill. Click the link to see this year's lineup, which will include genres like pop, reggae, bluegrass, blues, and funk.
Enjoy the rodeo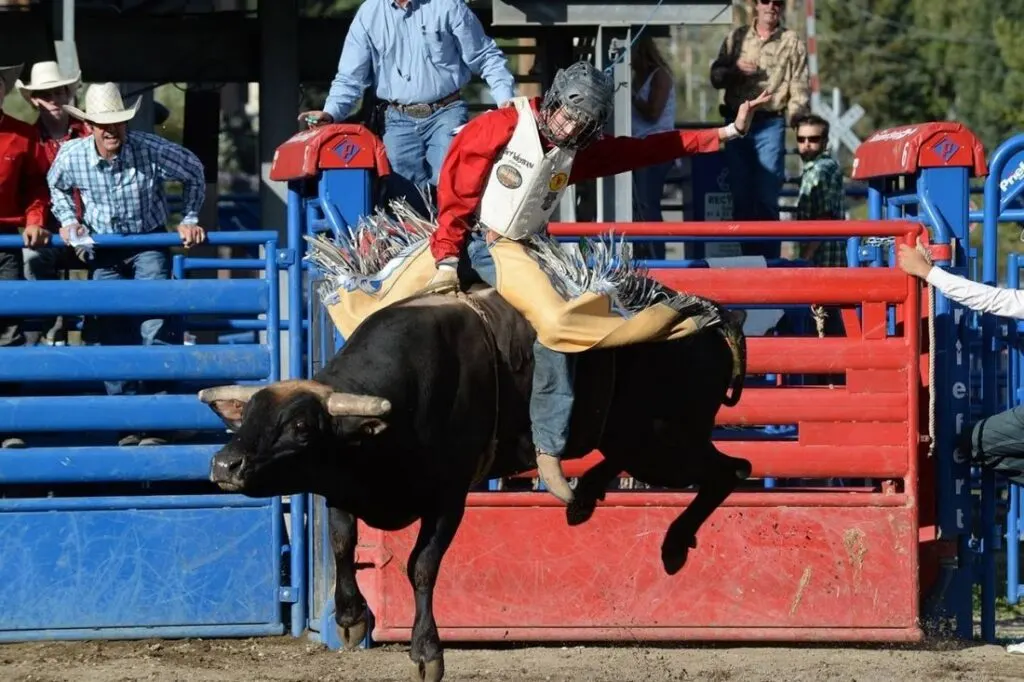 Remember when I mentioned Old West vibes? I meant it. Pro Rodeo is held every Friday and Saturday night in July and August, and it's absolutely one of the best things to do in Steamboat Springs summer activities
Here, you can watch contestants get up to all sorts: I'm talking bull-riding or bareback horse-riding, cowgirl barrel racing, steer wrestling and more. If you arrive early enough, you'll get music as well as the three most important Bs: beer, BBQ, and bar snacks.
Explore The Land Up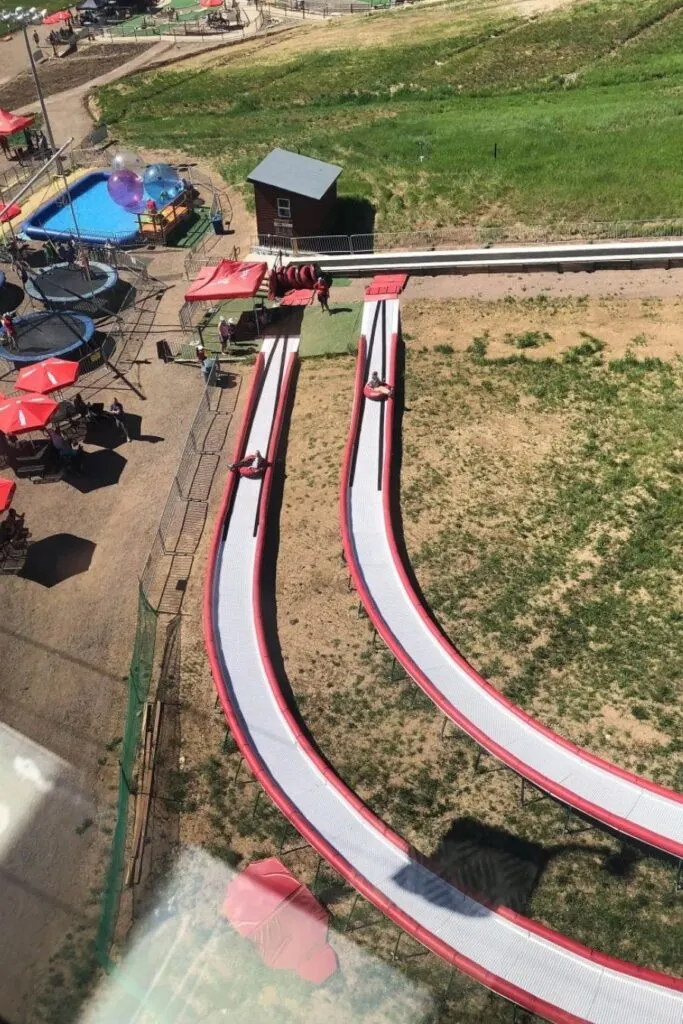 In the winter, Steamboat is a ski resort. But they make use of their resort no matter what the season with The Land Up.
Up the mountain, The Land Up offers a bunch of amenities (as well as some pretty phenomenal views of Steamboat and its surrounding areas.)
For instance, it's got the Steamboat Bike Park, which is ideal for downhill biking, or the Kilimanjaro Climbing Wall. That one, I think, is self-explanatory.
Some of the other attractions include the Mountain Coaster and Gondola ride – more on those in a minute – as well as mini golf and tubing. So there's something for everyone really, even if you're travelling with kids. For something different, enjoy hikes that start here or enjoy cocktails at Oasis Sundeck.
Ride the gondola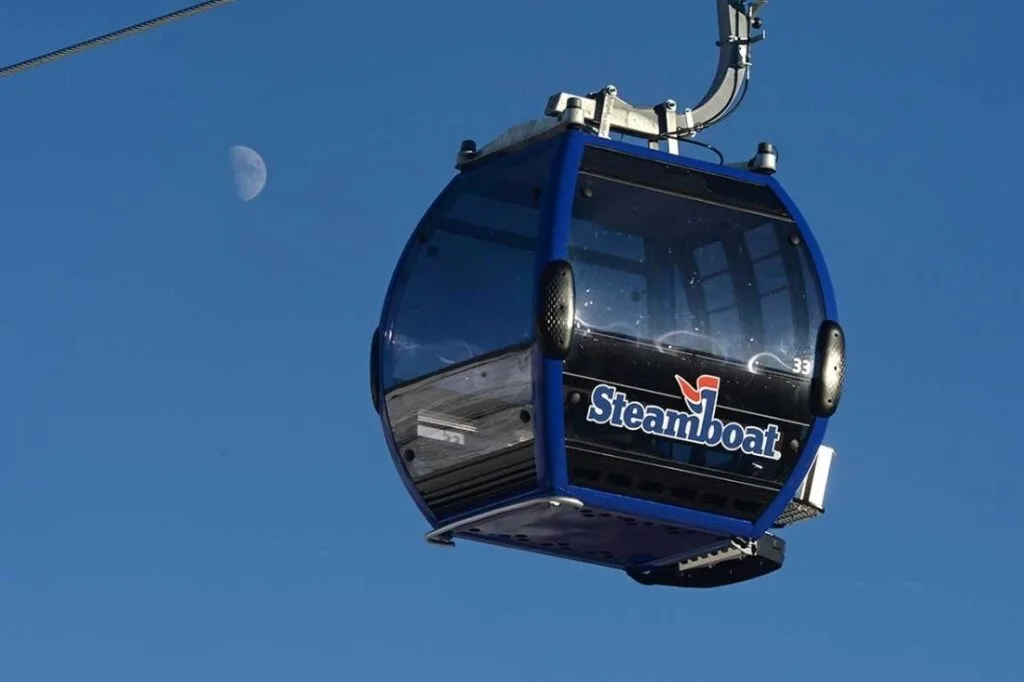 After the skiing stops and the snow melts away, the Silver Bullet gondola lift keeps running. But let me tell you, the view remains just as breathtaking – if not more so.
From the gondola, you can reach the top of Mount Werner (10,570 feet above sea level) with ease. The town below you will look tiny, and the views will be like nothing you've seen before. On the way back down, choose between another gondola ride or, get a closer glimpse of the terrain by hiking it.
Catch a Sunset Happy Hour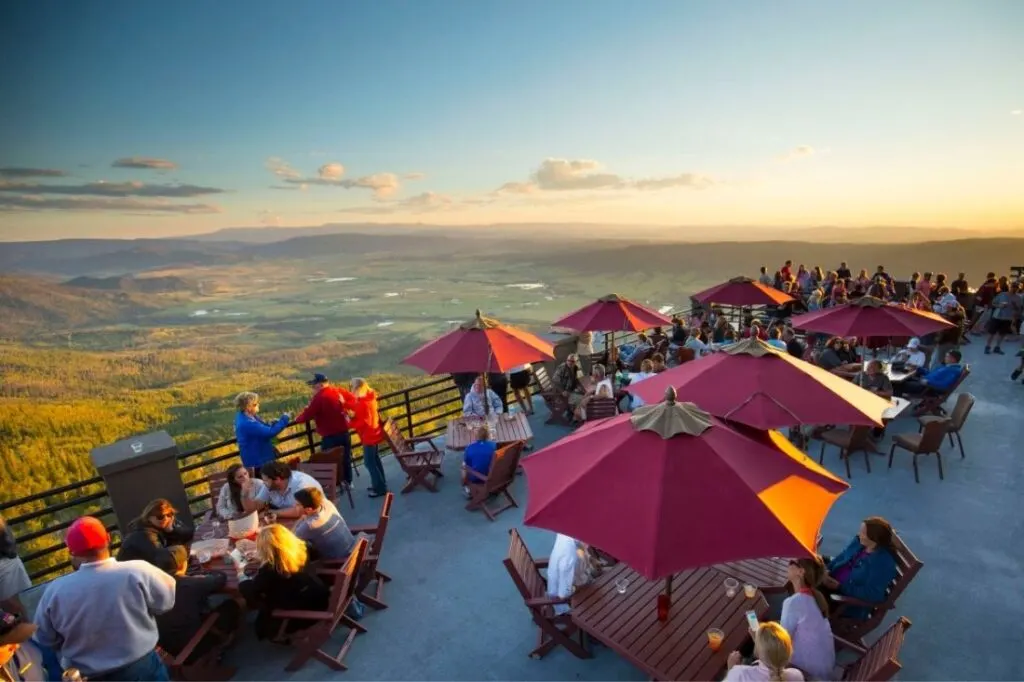 While at the resort, don't forget to take advantage of one of the best deals in Steamboat Springs. Sunset Happy Hour is held on Thunderhead Deck, on Thursdays and the occasional Saturday during summer.
It's a brilliant way to catch the best view of a Steamboat sunset, where you can enjoy a drink, listen to some tunes, and just relax. For a dream evening, combine with your ride up the gondola lift.
Or ride the Outlaw Mountain Coaster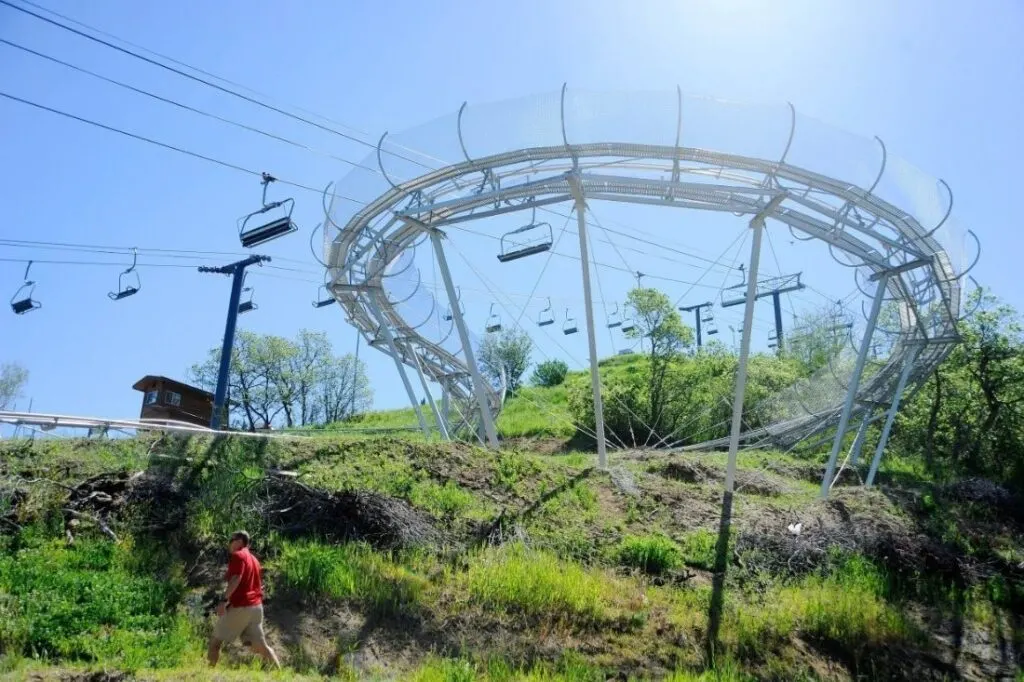 If the gondola lift isn't your style, maybe a roller coaster will be. Particularly one that holds the title as the longest coaster in North America (something to tick off the bucket list.)
Taking you over the Christie Peak ski runs, Outlaw Mountain Coaster is one of the coolest experiences you'll have. It offers a great view of the town. And it proves Steamboat's just as much a summer destination as a winter one.
Travel by bike (or by horseback)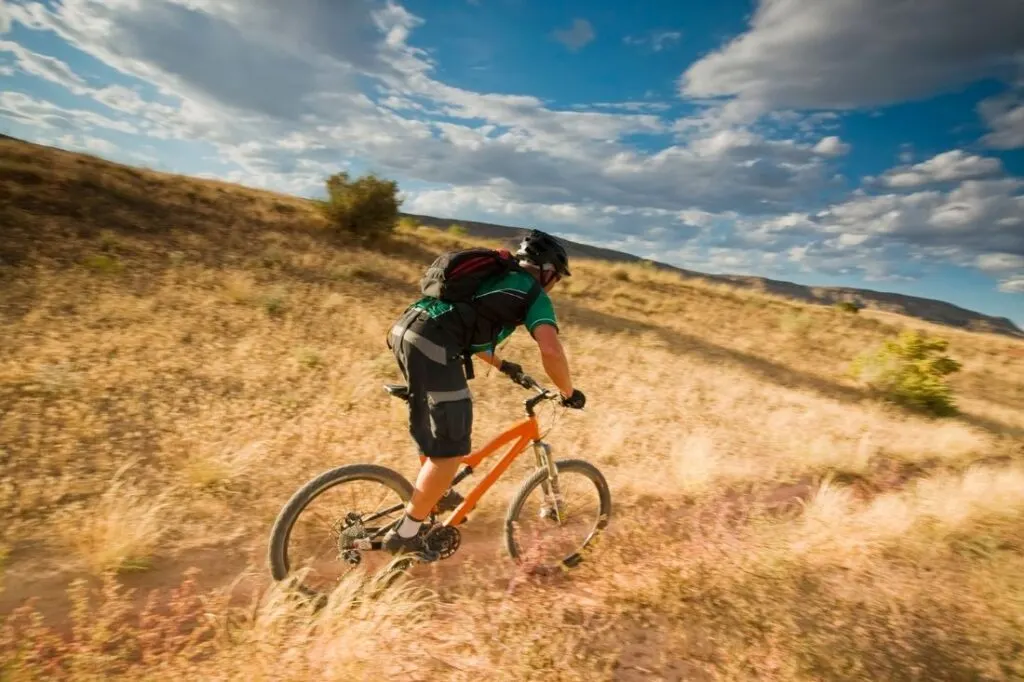 Okay, let's step back outside. One of my favourite Steamboat Springs summer activities is hiking, yes, but there are other ways to travel too. Bikes are easy to rent in Steamboat, located on the creekside in the Sheraton. You can find all the gear you need, from cross country bikes to mountain bikes.
There's also horse-riding. The Steamboat horses can be ridden through Colorado's famous deer and elk trails, or across wildflower meadows that feel thousands of miles away. These are available from May to September, so they're a proper summer specialty.
Enjoy the Yampa River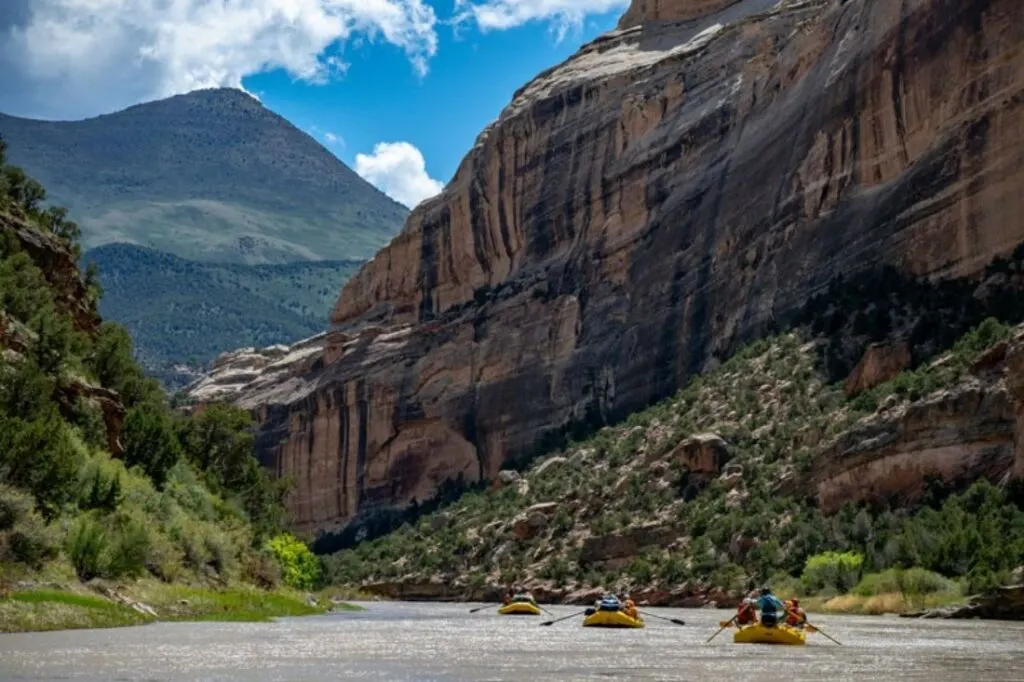 The namesake of the Yampa Valley, a trip to this region of the States isn't complete without taking some time out to explore and enjoy the Yampa River.
There's plenty to get up to here, like fishing, picnics or riverside walks. There's also water activities, like paddleboarding, which is always a good adventure. If that's not your style, why not tube it? I'm not talking about the London underground here. You can literally get a tube and float down the Yanga River. Make sure to check the river conditions and follow local safety advice. Avoid going alone, too, just in case.
Experience the Howler Alpine Slide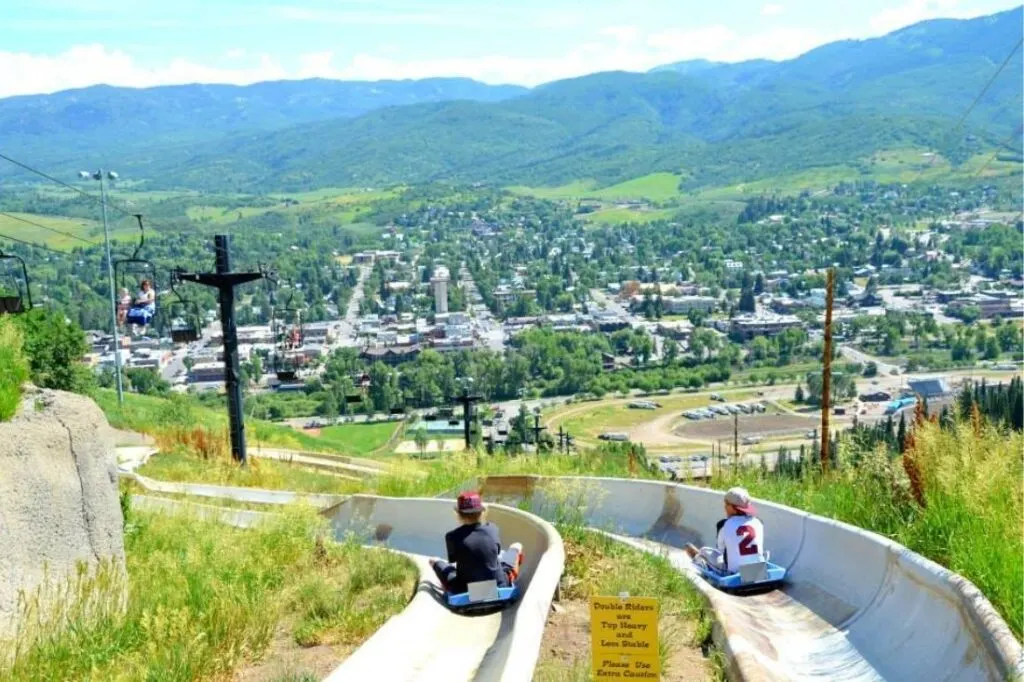 One of the best things Steamboat Springs summer activities for kids is the Howler Alpine Slide. After riding the chairlift to the top of Howelsen Hill (with scenic views over the town), you can ride back down on a sled at your own pace.
The ride back down is a 2,400 foot track through the natural bend of Howelsen Hill – and it's exhilarating.
Where to stay in Steamboat Springs in summer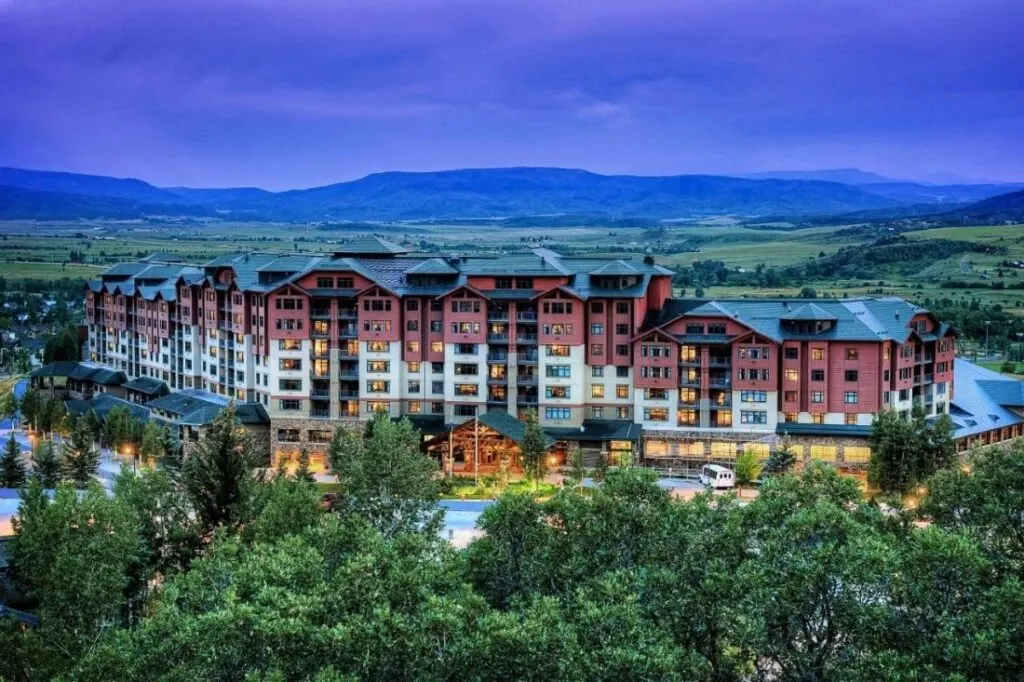 This luxurious hotel has it all. Located in a prime location with easy access to Steamboat's best attractions, it's also home to a year-round outdoor pool and hot tub. Inside, the hotel has a luxurious yet rustic feel that matches the feel of Steamboat perfectly.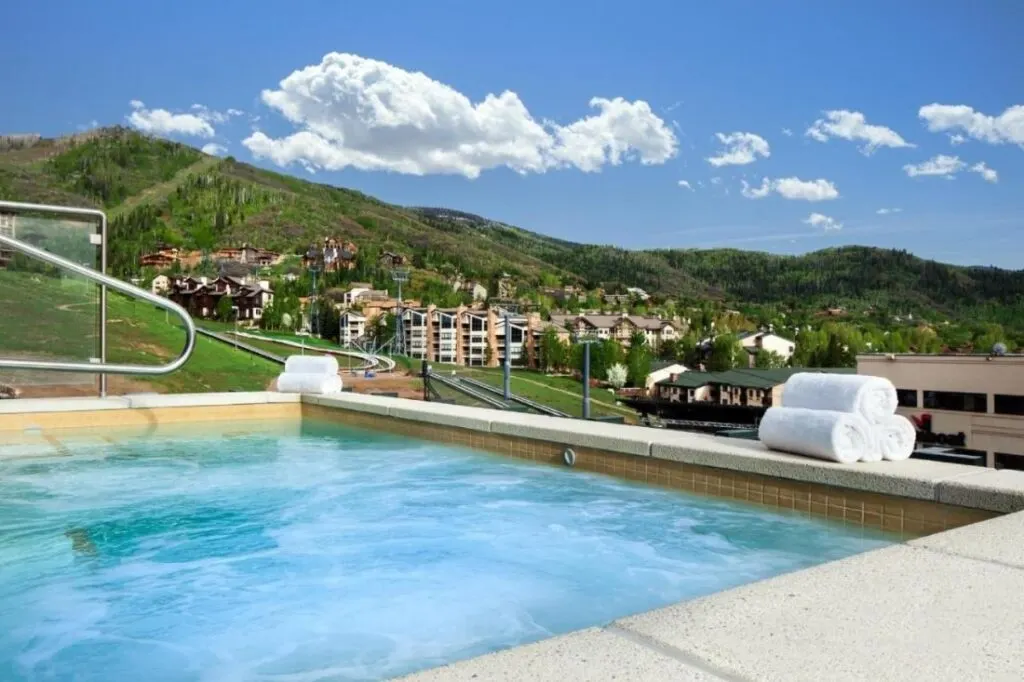 A brilliant base to enjoy Steamboat, the Sheraton Resort Villas offer small apartments that don't break the bank. It's in an ideal location, with easy access to many of the town's best locations. Plus, it's got a sun terrace, so it's the perfect place to soak up the summer rays.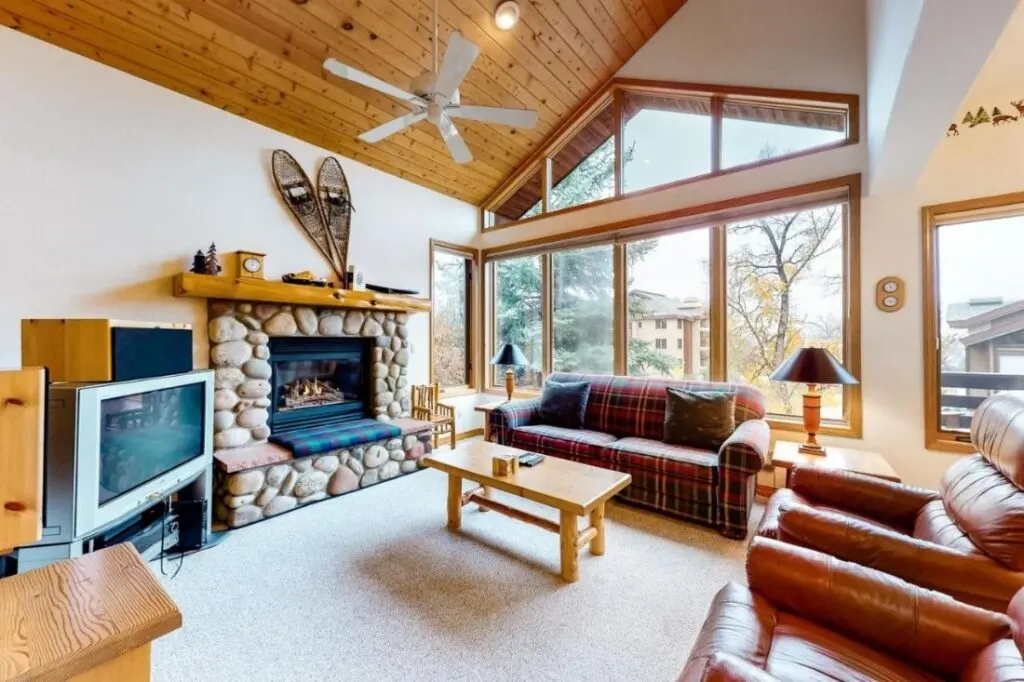 If you want a place entirely to yourself, Polar Bear Place might be just your cup of tea. Spacious and homely with rustic interiors, it comes with mountain views – and a private balcony to enjoy them. Despite its wintery name, it's perfect for summer stays (and more likely to be available, as this holiday home gets booked up quickly).
---
There you have it – the best Steamboat Springs summer activities. I absolutely loved this part of Colorado, and if it's on your bucket list, I hope you do too.
Have you ever visited? Will you be visiting? Let me know in the comments below!
Like this blog post? Then Pin it for the future!