Are you looking at visiting Colorado in the summer? From Aspen to Vail, these are 5 Colorado summer resorts you just have to visit!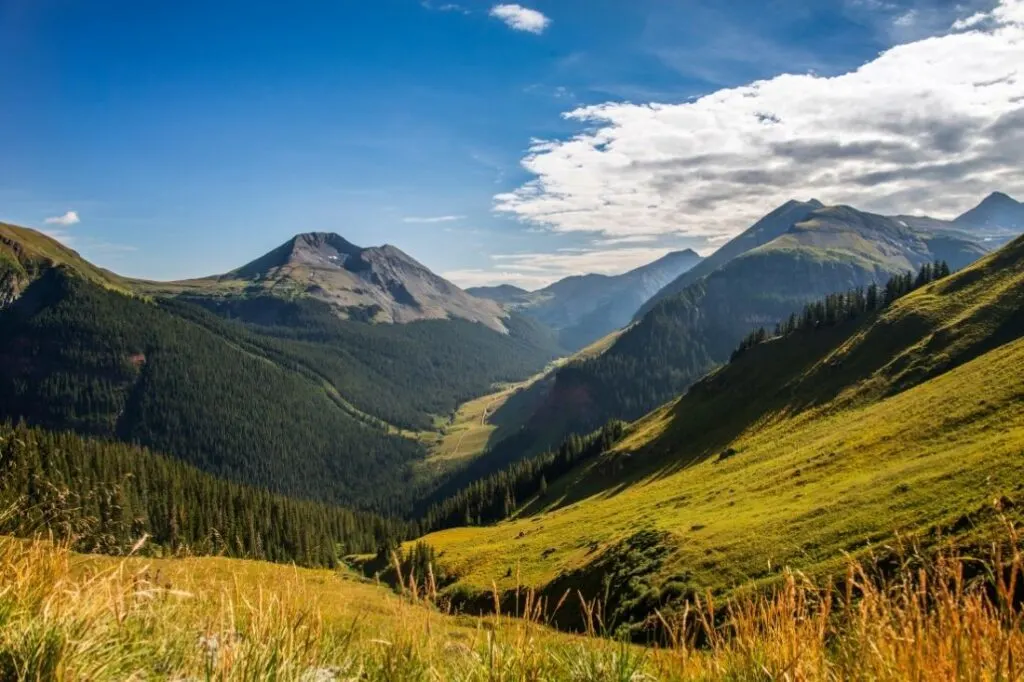 Colorado? In the summer?
I know what you're thinking, why would you go to one of the world's best ski and snowboarding destinations when all that powder has melted away?
Well let me tell you now, there is so much to see and do visiting Colorado in the summer. Let me paint a picture for you. It's early morning and you're walking around a glassy lake. All you can hear are the birds calling out to each other as the sun starts cresting over the mountains, bathing everything in that golden light. It sounds good, doesn't it?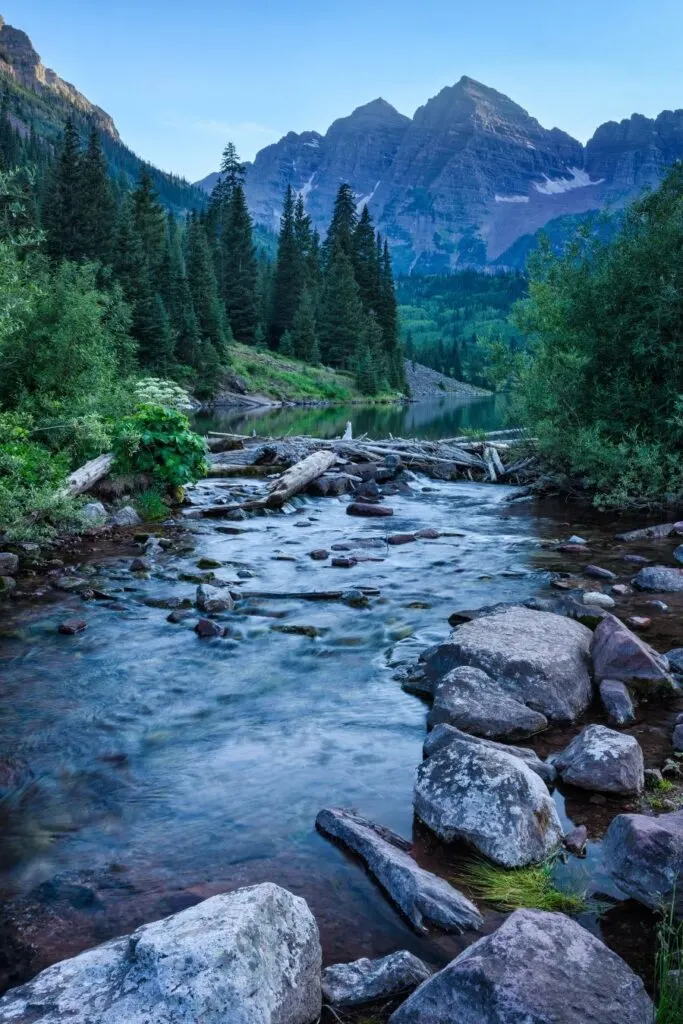 As you can imagine, the mountain views are some of the best you'll find in the United States. That means if you like hiking, then you'll absolutely love it here.
From Aspen to Telluride to Vail, I'm going to show you the top Colorado summer resorts to visit. If you're looking for an amazing summer vacation in Colorado, then I'd really recommend these.
Alternatively, if you're short on time to plan your own trip, then a 12-day tour exploring Colorado could be perfect for you. With biking, hiking, and scenery aplenty, this is the perfect outdoor adventure playground. And there's plenty of delicious local grub on offer too.
Also, going on a tour means you'll be travelling with like-minded people – this really is such a great way of seeing the American West!
If you're looking at where to stay while , then check out my guide on the best boutique hotels in Colorado. This is perfect for planning your trip here!
---
Top 5 Colorado Summer Resorts
Aspen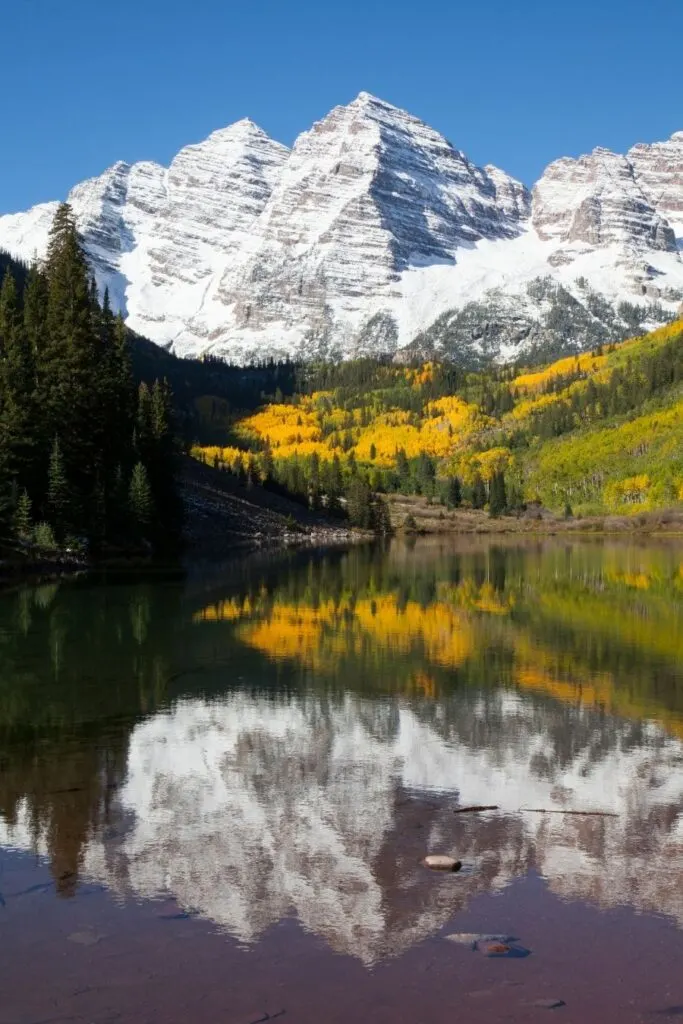 Whenever you search for places to visit in Colorado, the quintessential mountain town of Aspen always pops up.
Nested in the heart of the White River National Forest, the town is surrounded by Elk Mountain and its snow-capped peaks.
By far one of the most picturesque viewpoints in Aspen is of Maroon Bells reflected on the still waters of Maroon Lake. I mean, come on? How beautiful is this spot!
Hiking up to Maroon Lake is one of the best things to do in Aspen during the summer. There are plenty of trails to choose from, but one of the most popular is Crater Lake Trail. This is a 3.6-mile round-trip trail which rewards hikers with breath-taking vistas of bushy Aspen woodlands and Crater Lake.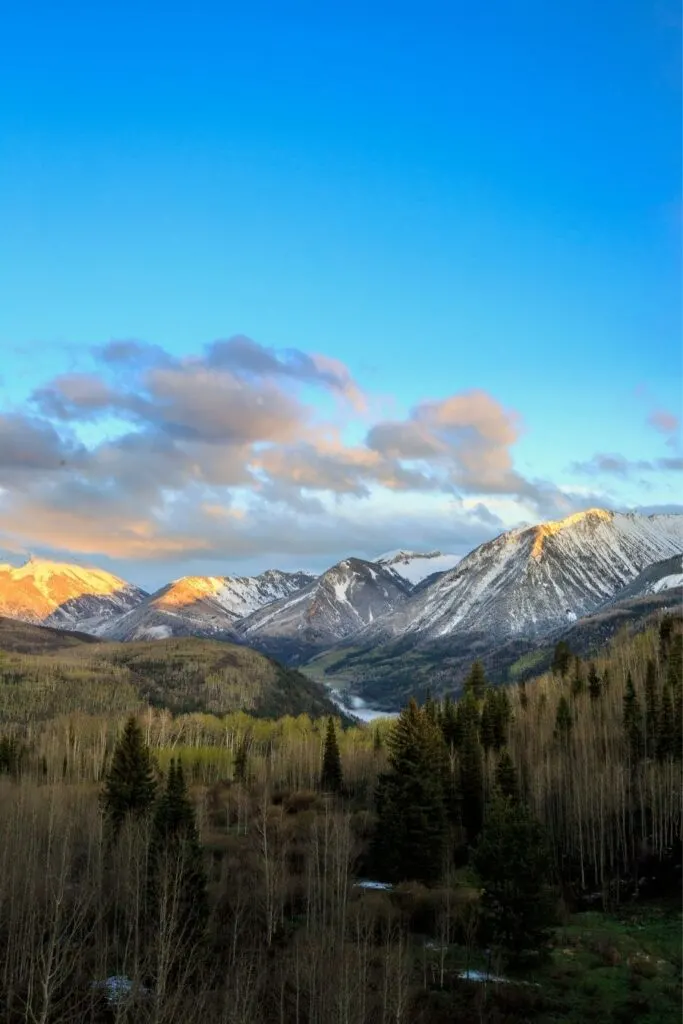 Another amazing activity to do in Aspen is catch the Silver Queen Gondola up Aspen Mountain. This will give you sweeping views of the mountain range and it's just gorgeous.
On the weekend they often have live music at the top of the gondola, and it's a great spot for a summer picnic. There's also an 18-hole disc golf course up here making it one of the highest courses in the world!
Crested Butte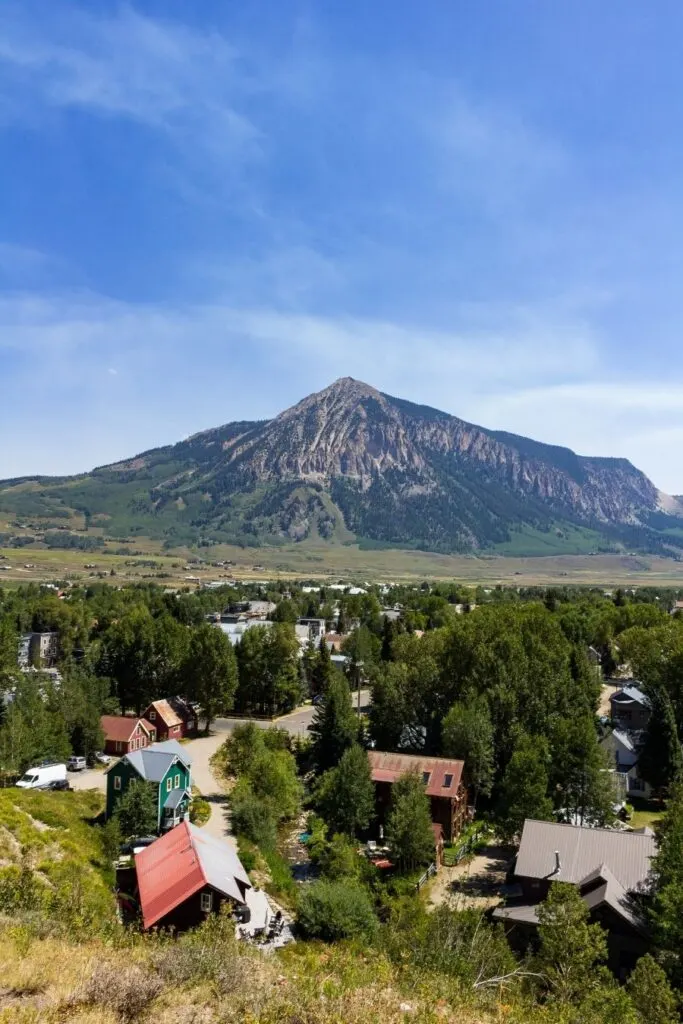 Crested Butte is one of those places that everyone completely falls in love with once they visit.
Set at the base of the Rocky Mountains, this historic mining town has become one of the world's best hiking and biking destinations. There are hundreds of miles of trails all linked together meaning you could easily spend a week here and still not cover them all.
Some epic trails include Gothic to Mt. Crested Butte, Irwin to Gunnison, or event from Crested Butte all the way into Aspen itself.
The best place to rent a bike in town is from Big Al's Bicycle Heaven. Here you can rent mountain bikes daily or for the length of your stay.
Also, if you love adventure as much as I do, then the whitewater rafting through Taylor Canyon is an absolute must. It's proper whitewater rafting and the setting is stunning.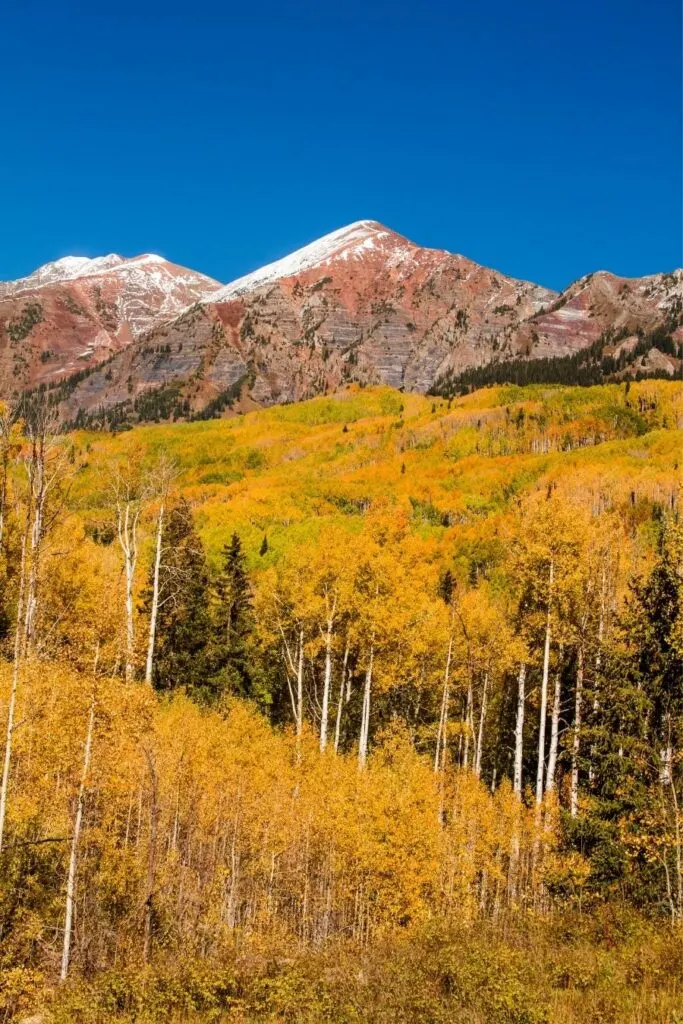 Another place to visit is the ghost town of Gothic just north of Crested Butte. This was a popular place in the late 1800s but was deserted by 1914 due to a crash in the price of silver, so the whole mining community shut up shop.
Today, Gothic is a popular tourist stop for visitors hoping to see a historic ghost town. Some original buildings remain, so visitors can get a sense of what the town was like at its peak in the late 19th century. As you'd expect, it's quite eerie, especially if you go later in the day with hardly any tourists around!
Steamboat Springs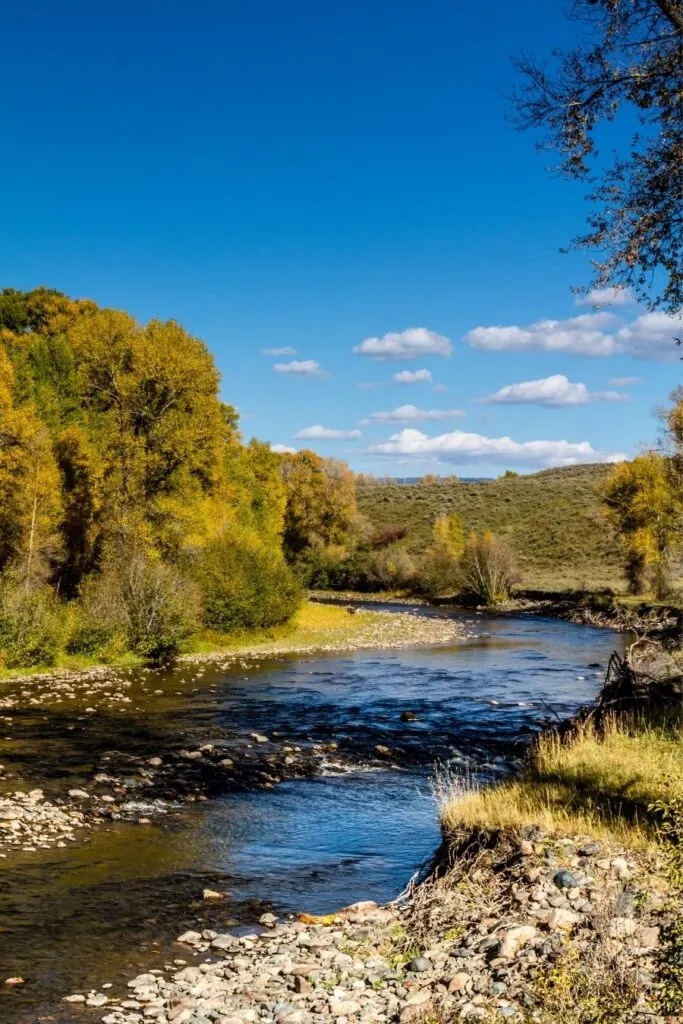 Steamboat Springs really comes alive in the summer. It's almost as if they've got those après ski vibes all year round.
One activity that I love is you can grab your mates and float down the Yampa River in inner tubes. This is the perfect way of watching the mountain scenery drift by.
There are a number of different rafting trips on the river too, or you can go fly fishing during the summer.
And as if that's not enough, there are some natural hot springs in the area where you can rest and relax.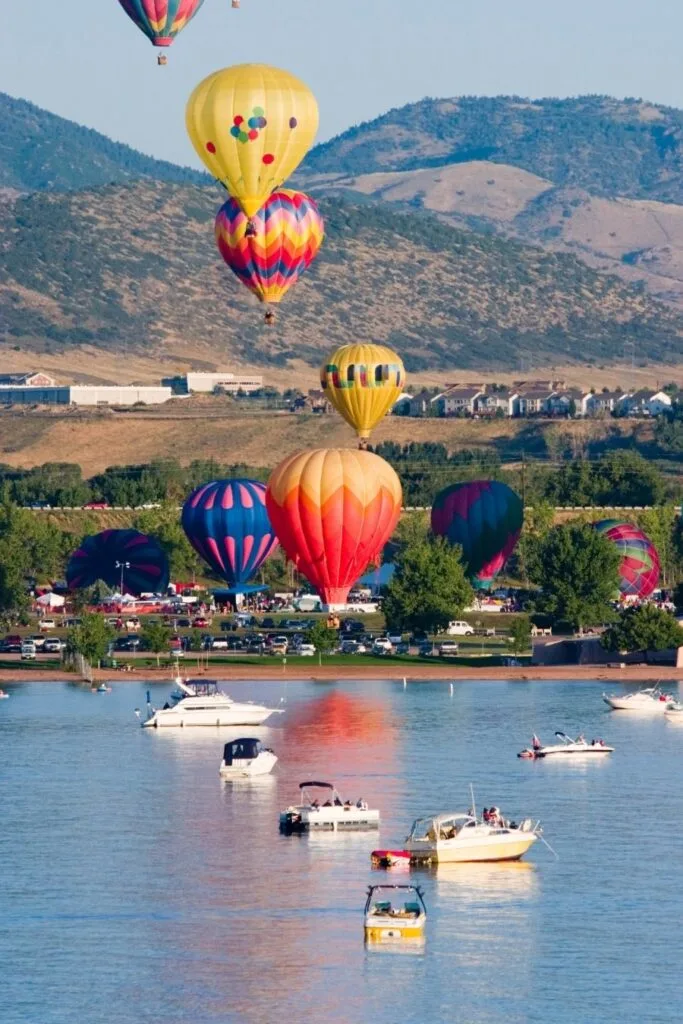 One of the best times to visit Steamboat Springs is late June/early July. This is when the legendary Hot Air Balloon Rodeo and Art in the Park festival is on.
The surrounding skies become dotted with these colourful hot air balloons drifting over the mountains. It's such a serene spot for it.
There are also live music acts and yummy food trucks at the festival, so this really is a great time to visit.
Telluride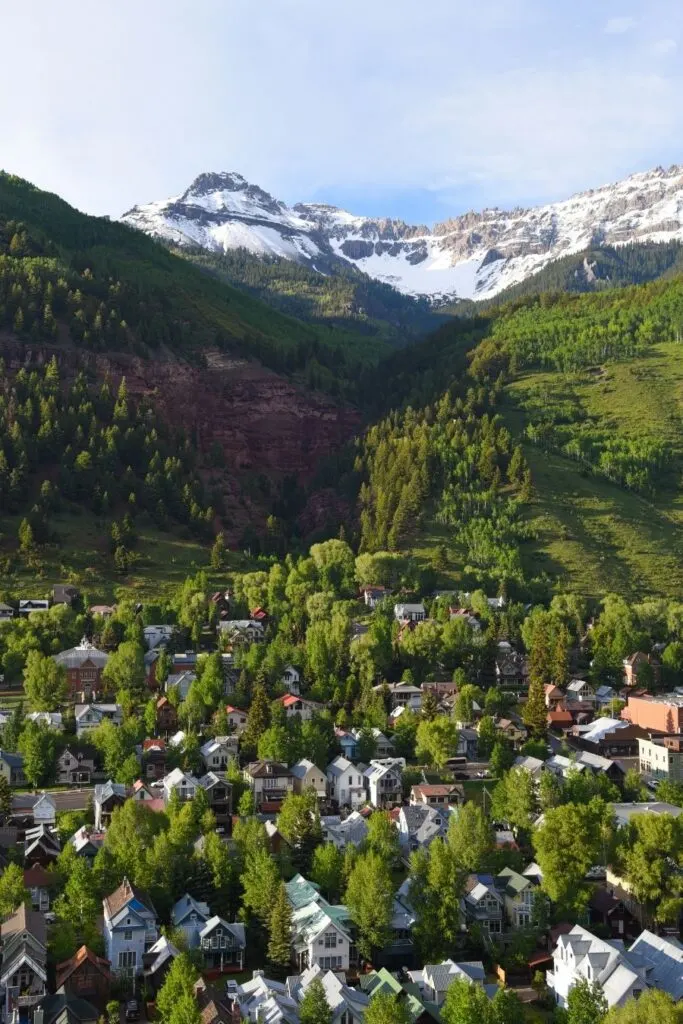 Pure unadulterated beauty. That's what Colorado in the summer is all about. Well, you'll find plenty of that at Telluride.
This place has an old-school Western mining town vibe, and the pace of life is definitely a lot slower here.
Telluride is in an isolated box canyon. It's so isolated it's almost like stepping back in time, especially with the grand Victorian buildings and quaint stores lining the streets.
If you love music, then grab a chair in Town Park and enjoy the Bluegrass Festival. This is one of those American West experiences you just can't replicate anywhere else in the world.
You can find out all the best things to do in Telluride in summer in my guide!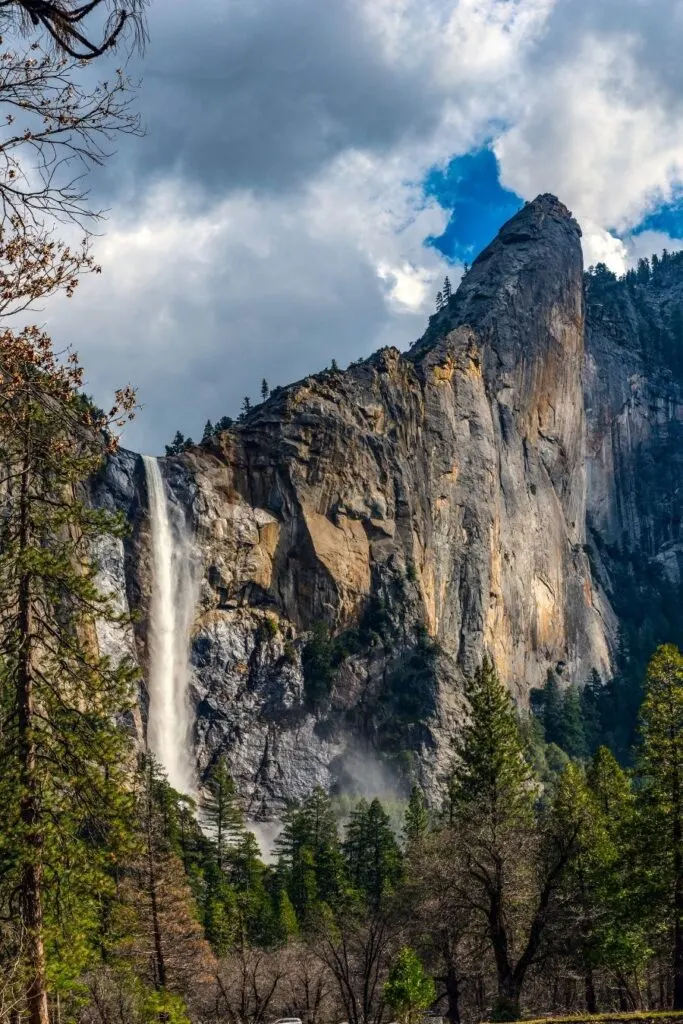 For a bit more adventure, you can still ride the gondola up the mountain to get a bird's eye view of the town and take in the awe-inspiring views. There are some amazing hiking trails up here, so it's well worth spending the day going hiking.
Another spot well worth visiting in Bridal Veil Falls (such a great name). This is the longest free-falling waterfall in Colorado and there's an amazing hike to the falls.
Vail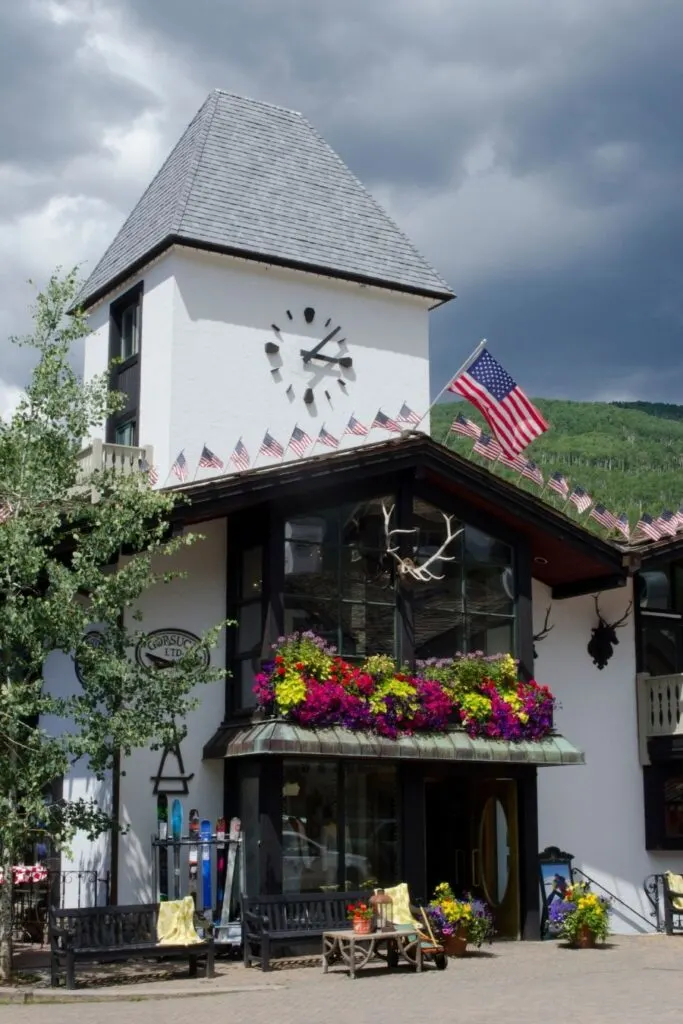 Vail is one of the most popular summer resorts in Colorado with plenty of things to see and do.
Let's kick off with some things to do in the town first. From late June to early August, there's the Bravo! Vail Valley Music Festival. This features orchestras like the New York Philharmonic Orchestra that perform in the outside amphitheatre. Also in June is the Vail Jazz Festival, and in July there's the Vail International Dance Festival.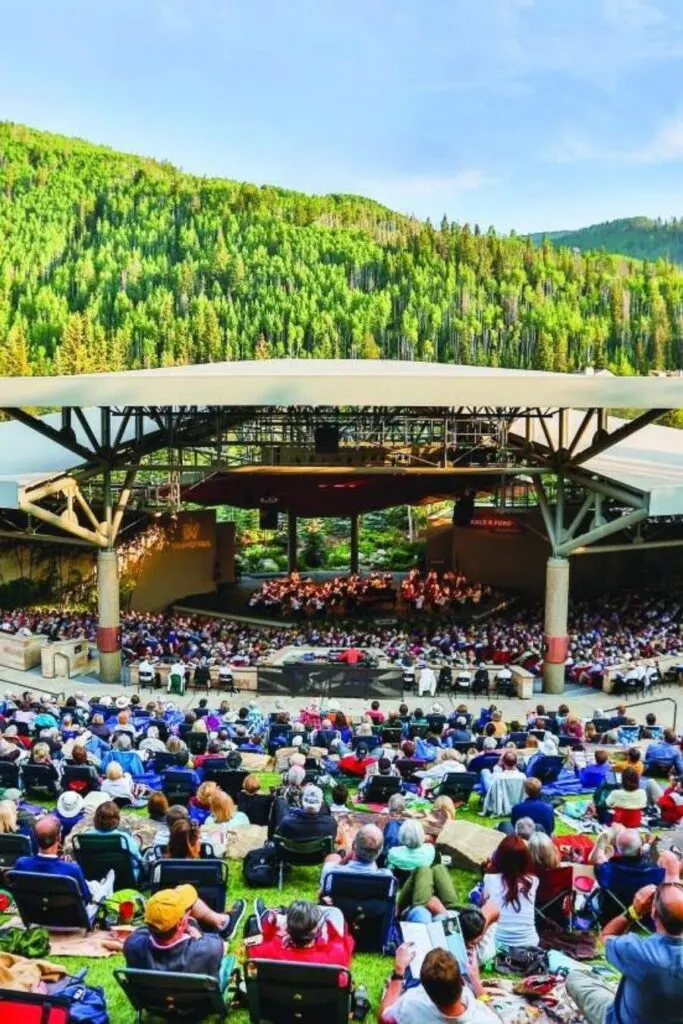 Outdoor activities including hiking (obviously), but there's world-class rock climbing in Vail too. Apex Mountain School are one of the best companies around to show you the ropes. This is perfect for the kids too if you're an adventurous family.
Another adrenaline-fueled activity is zip-lining at Epic Discovery. This is a mountain top high-wire course when you zip-line from platform to platform. There are even some bungee trampolines in there too!
---
This post was in association with Original Travel highlighting some of their best tours worldwide. As always, all views are entirely my own and without bias.
Which of these Colorado resorts would you like to visit during the summer? Let me know in the comments below!
Like this blog post? Then Pin it for the future!