Looking for the best day trips from Dubrovnik? From visiting Bosnia to sailing around the Elefati Islands, check out these tours for your next trip!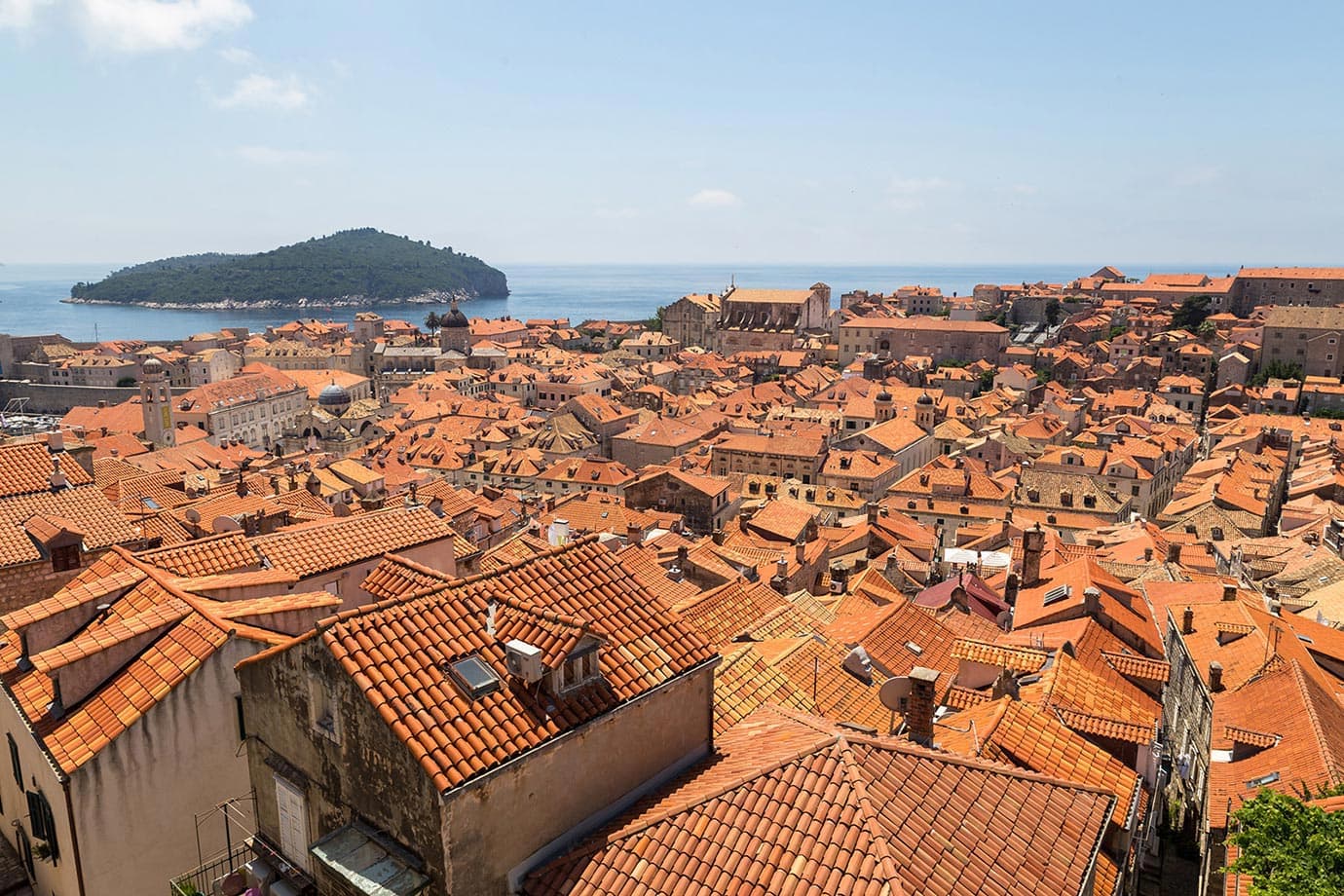 I've said it so many times on this blog but I adore Croatia. It's without a doubt one of my favourite countries in the world and that's saying something!
It doesn't matter if you're wandering the streets of Dubrovnik, sitting in the the shadows of Diocletian's Palace in Split or island hopping around Hvar, there's just so much to see and do here.
One place everyone flocks to is the capital of Dubrovnik. I've been a few times myself and every time I find a new alleyway to explore or local restaurant to eat at. Walking around the streets here feels like you've stepped back in time. That, or if feels like you're on the set of Game of Thrones!
Outside the old town walls, Dubrovnik is a Mediterranean paradise. From beautiful beaches to cozy restaurants where you can order fish of the day, I really recommend going on a few day trips from Dubrovnik.
One of the most popular Dubrovnik day trips is to Mostar in Bosnia. Here you can see locals jumping off the massive 24-metre high bridge (I even did the Mostar bridge jump myself!) and it is such a stunning place in the Balkans.
Another fantastic day trip is further down the Adriatic Coast to the seaside towns of Budvar and Kotor in Montenegro. They're well worth visiting in their own right but a day trip will give you a taster as to what they're like.
So, from sailing around the Elefati Islands to visiting the gorgeous Kravice Waterfalls, these are some of the best tours from Dubrovnik for your next holiday.
If you're looking at basing yourself in the city for these day trips then check out my blog post on where to stay in Dubrovnik. This post features all the best hotels in Dubrovnik.
Also, if you're travelling from Dubrovnik to Montenegro then I've written a guide showcasing all the best options of how to do it!
1. Kravice Waterfalls, Bosnia
There's a reason why this is one of the best tours from Dubrovnik. It's a bit of a secret, but Kravice Waterfalls is one of the best waterfalls in the Balkans.
One of the reasons why these are waterfalls are so great is you can swim at them. Unfortunately, both Plitvice Lakes National Park and Krkr National Park are closed to swimmers. That's why it's worth making the journey to Kravice.
Also, another bonus of visiting Kravice over Plitvice and Krkr is there aren't as many tourists here. There's a fraction of the tourists than you'd see in Croatia.
On a warm summer's day, there's nothing better than going for a dip in the cooling pools and admiring the forest area that surrounds you.
A tour of Kravice Waterfalls and Mostar costs £52/$60. This is for a full-day tour (10 hours) and includes all guides, entrance fees and transfers.
2. Korčula, Croatia
Go on a 2.5-hour catamaran ride from Dubrovnik and you'll find the beautiful island of Korčula. This place is where the famous explorer Marco Polo was born and you can actually see the house in which he used to live.
Steeped in history, the medieval walled town is well worth visiting. From St Mark's Cathedral to other historical buildings and monuments, there are so many cultural hotspots to visit in the Old Town.
However, the main attractions on the island are the peaceful bays where you can spend a whole day swimming in the beautiful Adriatic Sea. I also like the picturesque countryside here which is dotted with vineyards, pine trees and olive trees. You can even pop into a couple of the vineyards for wine tasting too which I highly recommend!
A tour of Korcula and Peljesac Peninsula costs £58/$68. This is for a full-day tour (11 hours) and includes all guides and transfers.
3. The Elaphiti Islands, Croatia
There are so many fascinating day trips from Dubrovnik to choose from. Well, a visit to the Elaphiti Islands is definitely right up there. The good news is these islands are easily reachable and you can even go island hopping to all the different islands.
Koločep, Lopud, and Šipan are the three main islands on this small archipelago. They are actually the only 3 inhabited islands out of the 13. The other 10 are a lot smaller and quieter, though you can explore these too.
The peaceful beaches offer an ideal getaway from the busy streets of Dubrovnik. The waters around these islands are quite calm, which means ideal conditions for water activities such as swimming, snorkeling, and scuba diving. The Elaphiti Islands are actually one of the best dive sites in Croatia so that's just another thing to add to the list!
A tour of the Elaphiti Islands on board a galleon costs £52/$60. This is for a full-day tour (9 hours) and includes all food, wine, guides and transfers.
4. Mostar, Bosnia
I always recommend a day trip to Mostar on any trip to Dubrovnik. Why? Well, this rustic town in Bosnia is well-known for its picturesque bridge and old world charm. I'd even go as far to say it's my favourite place in Bosnia!
One of the major attractions here is watching the infamous bridge divers looking to impress the locals and the ladies. They take the death defying leap off a 24 metre high bridge into the river below. It really is such an experience to watch and you can even do it yourself too (if you're brave enough that is!)
For a unique local experience, walk down to the Old Bazaar where you can have a cup of traditional Turkish coffee and purchase local crafts. There's a big Arabic influence to Mostar which is why it's such a different place to visit compared to other towns around. Personally, I think this is one of the best Dubrovnik day trips you can do!
A tour of Mostar discovering all the city has to offer costs £52/$60. This is for a full-day tour (12 hours) and includes all guides and transfers.
5. Kotor, Montenegro
If you haven't heard of Kotor before then you're in for a treat. The medieval old town is a UNESCO World Heritage Site and it is one of the cutest places around.
Kotor is also a very romantic destination so this is the perfect day trip if you're travelling with your partner. I guess it's because of all the picturesque town squares and the narrow cobblestone streets in the old own.
Although there are only a couple of stone beaches here in the city, you can always go to nearby villages like Orahovac and Ljuta where you will be greeted with 2 secluded beaches with turquoise waters.
A tour of Budvar and Kotor in Montenegro costs £49/$58. This is for a full-day tour (11 hours) and includes all guides, entrance fees and transfers. This is usually a really good group tour to join.
6. Peljesac Peninsula, Croatia
Since I'm crazy about food and wine, a day trip from Dubrovnik to Peljesac Peninsula is always a must for me.
This is the largest peninsula in Dalmatia and one of the best wine regions in the area. Go to Matusko Winery or Milos Winery to sample some of the finest wines Croatia has to offer.
Don't let me get started about the food here. From shellfish and oysters and cheese plates and prosciutto, every bite you take is just delicious.
As for the beaches, there are spectacular in every way. Explore the hidden coves, book a boat trip and go scuba diving, or have a refreshing cocktail at one of the laid-back beach bars.
A tour of Peljesac and Korcula costs £58/$68. This is for a full-day tour (11 hours) and includes all guides, entrance fees and transfers. There's even a wine tasting session in there for good measure too!
7. Cavtat, Croatia
For a less touristy experience, I recommend paying a visit to the lovely town of Cavtat. It is located just a 20-minute drive southeast of Dubrovnik and boasts a charming old town with cobbled streets and plenty of historical buildings.
Check out the Rector's Palace, explore the fabulous Racic Mausoleum, and admire St. Nicholas Church while wandering the streets of Cavtat.
On the waterfront, expect to find dozens of cute cafes and restaurants where you can stop to have lunch. And if you want to go sunbathing, there are 2 beaches that offer ideal conditions for swimming, kayaking, and paddleboarding too.
Cavtat is one of those very Croatian towns where the pace of life is a lot slower, so it's perfect for a day trip and to kick back and relax in. Also, there aren't as many tourists here as other places, so that's a plus too.
8. Sarajevo, Bosnia
Had enough of beach time and being lazy on a sunbed? Next on my list of Dubrovnik day tours is the capital city of Bosnia & Herzegovina – Sarajevo. Known for its troubled past, this remarkable city offers plenty of attractions and activities to keep you entertained for a week. A tour here will give you a really good taster of what the city is like though.
Visit the old bazaar also known as Baščaršija. Here you will have an opportunity to try the traditional food Cevapi. They are basically kebabs made of minced meat, fried on the grill, and served in somun with garlic. It's the most famous dish you can get in Bosnia and they are delicious.
A private tour of Sarajevo costs £303/$355. This is for a full-day tour (12 hours) and includes all guides, entrance fees and private transfers. Obviously this is very expensive but it is for a private tour!
9. Trogir, Croatia
Located just 30 km outside Split, Trogir is one of the most popular tourist destinations in Dalmatia. Take a walk down the picturesque sea promenade, admire the renaissance and baroque-style buildings, and try local seafood specialties at one of the waterfront restaurants.
There are no beaches in the center of the city, but the Medena beach in the nearby village of Seget Donji is quite amazing. No visit to Trogir is complete without checking out the Ciovo Island, which is located just across the bridge from the city's old town.
I really like Trogir though. It's very chilled, very quiet, very easy going. It's one of those places where you order a beer in the main square watching the world go by and all of a sudden hours have past by.
10. Island of Mljet, Croatia
A visit to the island of Mljet is without a doubt one of the best day trips from Dubrovnik. I mean, just look at how beautiful it is!
Easily accessible by catamaran, Mljet is a small island that offers a peaceful getaway from the busy streets of Dubrovnik. It's a great place for travelers who like nature and long walks.
Mljet National Park is also home to some of the most picturesque beaches in all of Europe. Want to hear the good news? You can have them all to yourself as there aren't many tourists here. There are no fancy resorts on the island, just one supermarket, and a couple of restaurants.
The biggest draw here and the most visited place is the national park that consists of a Big Lake and a Small Lake. I recommend renting a bike and exploring this lovely national park.
A tour of the island of Mljet costs £71/$83. This is for a full-day tour (11 hours) and includes all guides, entrance fees and transfers including a catamaran trip.
11. Budva, Montenegro
If you are in the party mode, Budva in Montenegro is the place you'll want to visit. With plenty of nightclubs and bars to choose from, this city is well-known for its vibrant nightlife. There are also nice beaches where you can relax during the day and sweat off that hangover.
Thanks to its old town, Budva is also a good destination for travelers who are interested in history and culture. This part of the city is not that large, but once you step inside these walls, it will feel like traveling back in time. Explore the cute narrow streets of this pedestrian-only area and buy some souvenirs from the locals.
A tour of Budvar and Kotor in Montenegro costs £50/$59. This is for a full-day tour (11 hours) and includes all guides, entrance fees and transfers.
12. Ston, Croatia
As far as Dubrovnik tours go, this one is right up there.
A truly hidden gem, the village of Ston is located right on the Pelješac peninsula. There are a couple of nice vineyards worth checking out here, as well as the famous Ston Walls Entrance and Fort Kastio.
The medieval town center looks amazing, while the cute village of Olipa is also easily reachable. Ston is a great place to enjoy some fresh seafood, as the city is famed for its flat oysters and mussels.
A tour of Ston costs £63/$74. This is for a half-day tour (5 hours) and includes an oyster tasting session, guides and transfers. This is a really good tour for small groups.
13. Pelješac P
eninsula, Croatia
If you want to see the best of the Croatian coastline then head straight to the Pelješac Peninsula. This place boasts stunning beaches, hidden coves, oyster and clam farms for all your seafood needs, and delicious wines to wash it all down too.
As I've already mentioned with Ston, Pelješac is one of the best wine regions in Croatia. If you're on a Croatian road trip it's worth spending a couple of days in Pelješac and heading to a couple of the vineyards here.
For me though, it's hard not taking a million photos while hiking the peninsula. There are some really fantastic trails to hike on here. As you can see, the views are something else.
A food and wine tour of Pelješac from Dubrovnik costs £132/$155. This is for a full day tour (8 hours) and includes visiting 3 different wineries, a traditional peasant brunch at a typical Dalmatian pub and some of the best oysters around.
14. Medjugorje, Croatia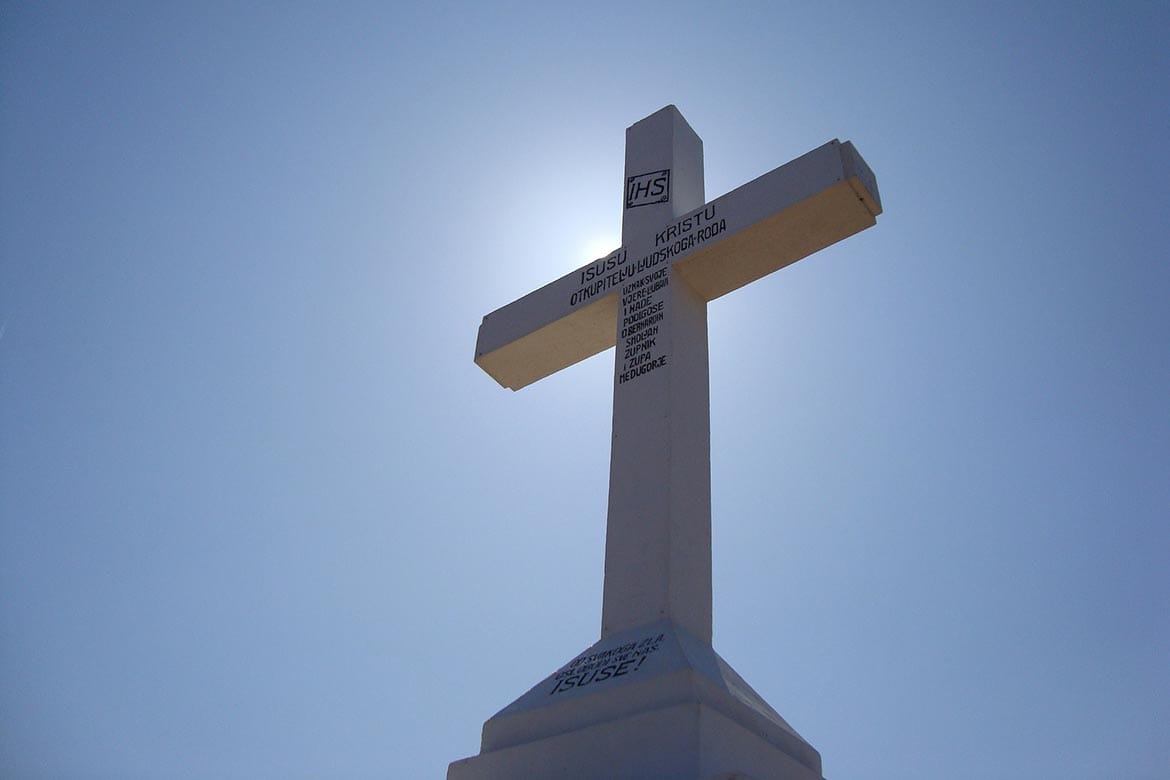 If you're looking for an alternative day trip from Dubrovnik then this might be the one for you. Medjugorje is one of the most spiritual sites in all of Europe.
As the second largest Catholic pilgrimage site in the world, it's said Mother Mary spoke to six teenagers here in 1981. People have been flocking here as a pilgrimage since then.
It doesn't matter whether you're religious or not, the peace and tranquility at Medjugorje is all around. It really is a stunning spot to visit and as I said, it's a very different type of trip.
A tour of Medjugorje costs £51/$59. This is for a full day tour (11 hours) and includes a little pilgrimage to Apparition Hill where Mary was seen all those years ago.
Hotel deals in Dubrovnik
Are you looking for a good hotel deal in Dubrovnik? Then check out some of the best options below:
---
Which of these Dubrovnik day trips would you go on? I would love to know what you've got planned for your trip to Croatia so let me know in the comments below!
Like this blog post? Then make sure you Pin it!