Flying over Helsinki in a tiny four-seater airplane
"Okay Macca, you're going to be my co-pilot for the day. I hope you're up for the job!"
"Roger that! I have to admit, I've never flown an airplane before…"
"Well in that case you are going to have to learn fast!"
A few minutes later, our tiny four-seater Cessna airplane was hurtling down the runway, the forests of Malmi Airport blurring as we gathered more and more speed before we pulled back and started to climb higher and higher in to the sky.
As we approached Helsinki, no matter where I looked all I could see were little islands dotted around the city gleaming brightly in the morning sun like emeralds scattered across a blue blanket. Then slowly, as if the blanket was pulled away, Helsinki revealed itself to me with sites like Helsinki Cathedral and Uspenski Cathedral acting like beacons, drawing the eye and dominating the landscape.
Considering not everyone gets to fly over Helsinki, something that's going to become harder with the impending closure of Malmi Airport, I felt like this was a particularly special moment. I felt like this was my #HelsinkiSecret.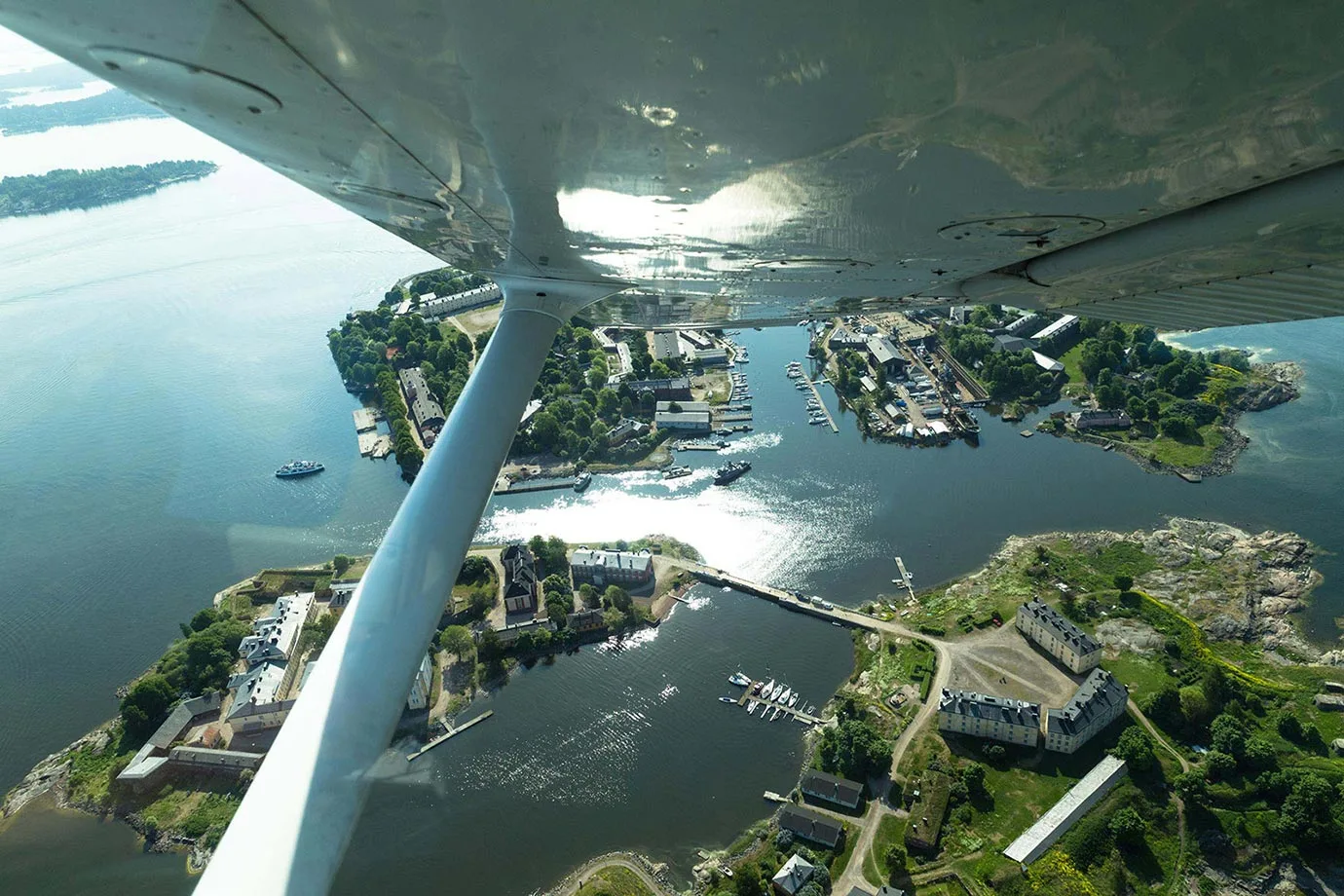 To be honest with you, I didn't even know you could fly over Helsinki in a tiny four-seater airplane until about an hour before my flight from London, and it all started with a tweet:
@backpackermacca 'Dinner in the Sky' only in Aug but u can get aloft from the endangered Helsinki-Malmi airport 🙂 https://t.co/gs7HsrnpaA

— Juha Krapinoja (@JuKra59) May 30, 2016
Once Chloe and I arrived in Helsinki we thought we'd chase up this mysterious tweet and see what it was all about. After a few more tweets and emails back and forth, it turned out that some local enthusiasts associated with Malmi Airport wanted to fly us over Helsinki; all we had to do was turn up and take some photos. Easy!
So, a couple of days later saw us meeting Jutta outside the central station in Helsinki. From the quality camera in her hand I recognised a fellow photographer and knew that we'd get along. She told us all about Malmi Airport and how it was under threat of closing down.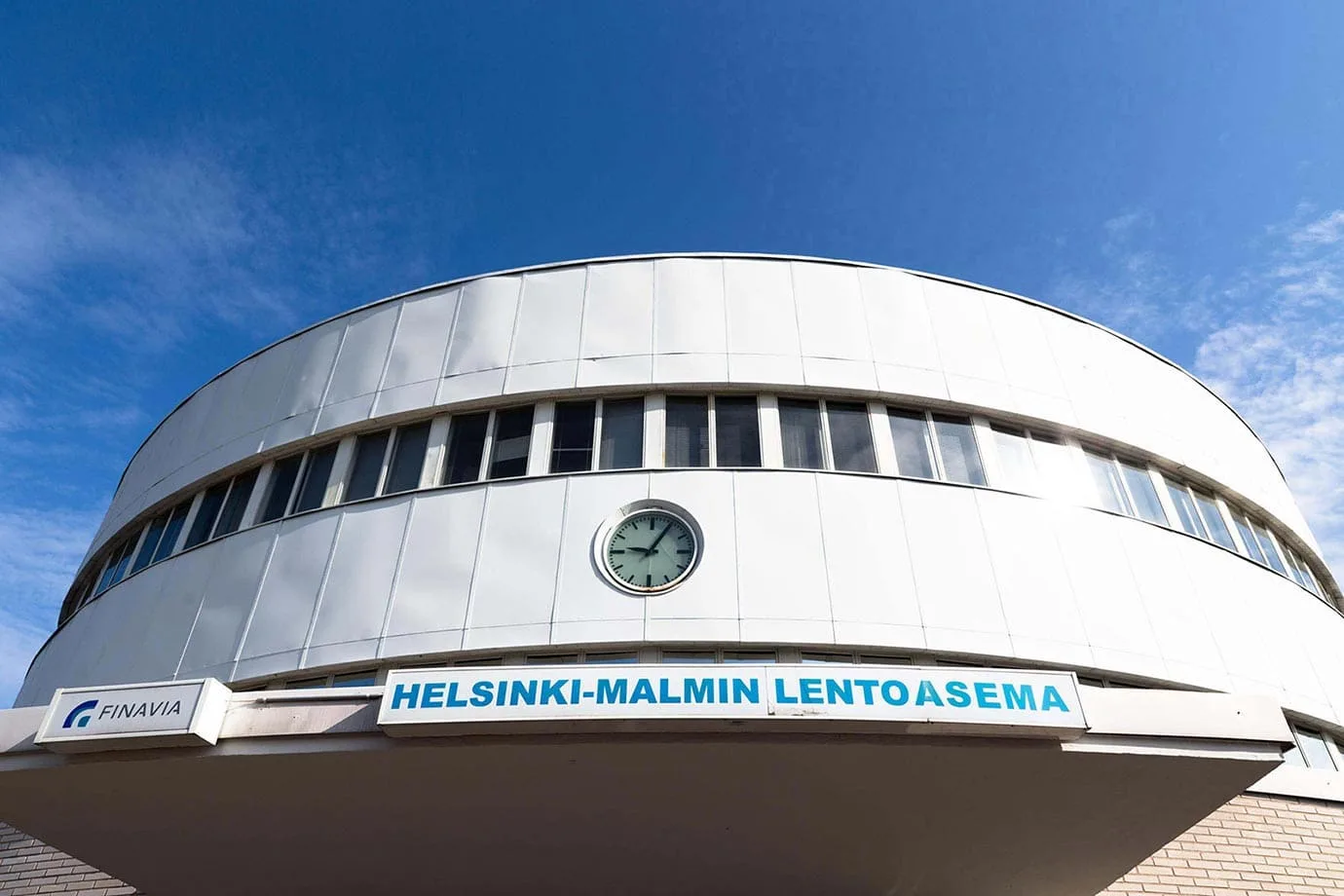 Malmi Airport is just 10km outside of Helsinki and it takes about 15 minutes to get to by bus. If you're heading there yourself, and you should, then just let the bus driver know where you're going and you'll get dropped off by the airport entrance.
The thing about Helsinki International Airport is it's on the outskirts of the city, about a 30-minute train ride away, and not many people know there's an airport actually near the city centre itself.
However, worryingly, this may not always be the case.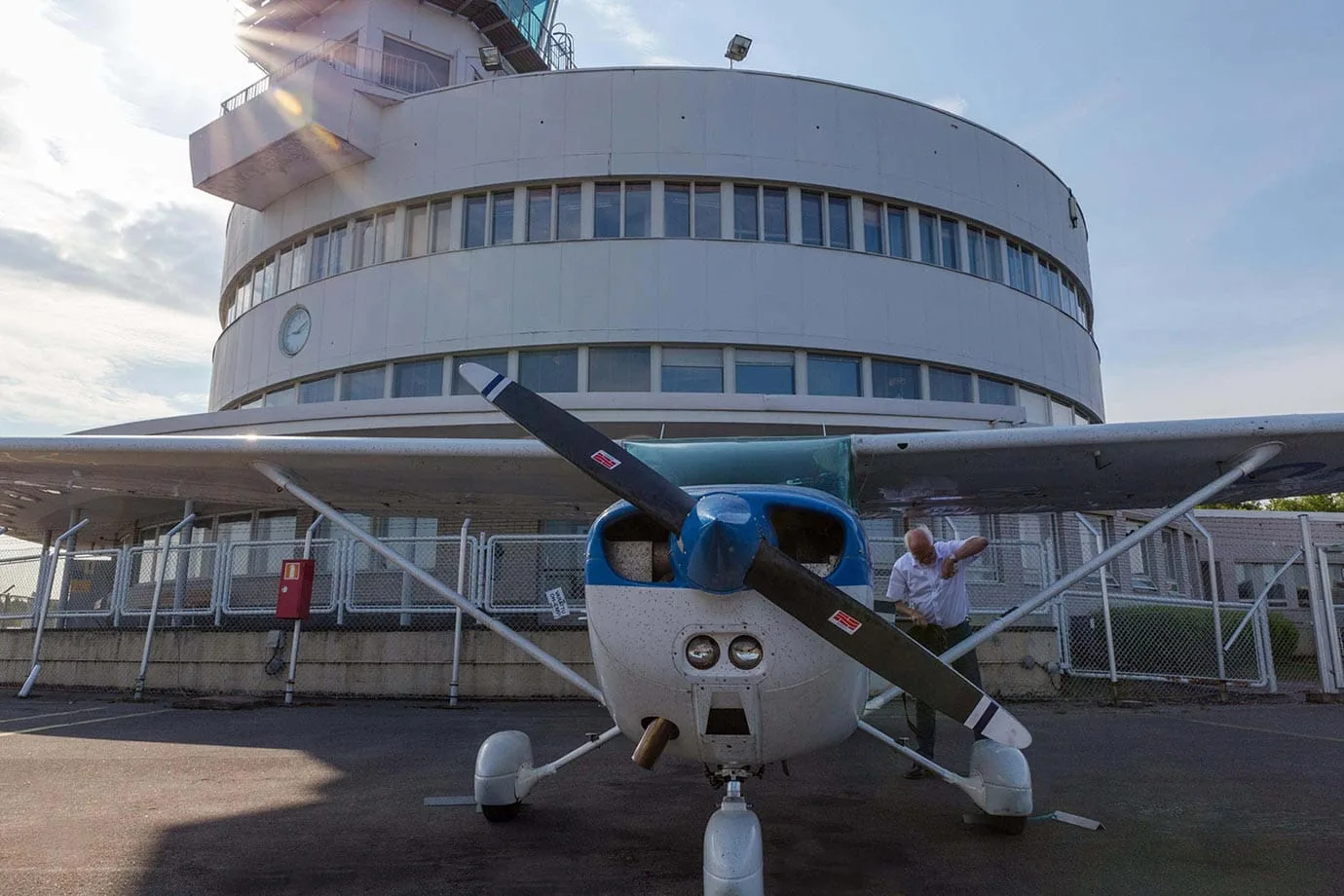 Unfortunately, Malmi Airport is under threat of being closed down by a small minority of politicians despite the fact that 85% of local inhabitants want to keep it open and operational. In regards to how popular the airport is, there are over 40,000 landings at Malmi Airport a year making it the second busiest airport in Finland. That equates to 16% of the population of Helsinki, yet it is deemed surplus to requirements and no longer needed.
And why do they want to close the airport? For housing. With so much land around Helsinki (and after taking a flight over the city I can assure you that's the case), this is a ludicrous excuse to close an incredibly popular public space for housing when there are other options around. If you're looking to become a pilot and learn to fly in Helsinki, it's most likely you'll do it at Malmi Airport. There is nowhere else.
It's also become a hub for aviation enthusiasts with a bar and restaurant being surprisingly popular. There is a thriving community here, and despite it being small, every single person associated with the airport would feel the crippling effects if it was closed down.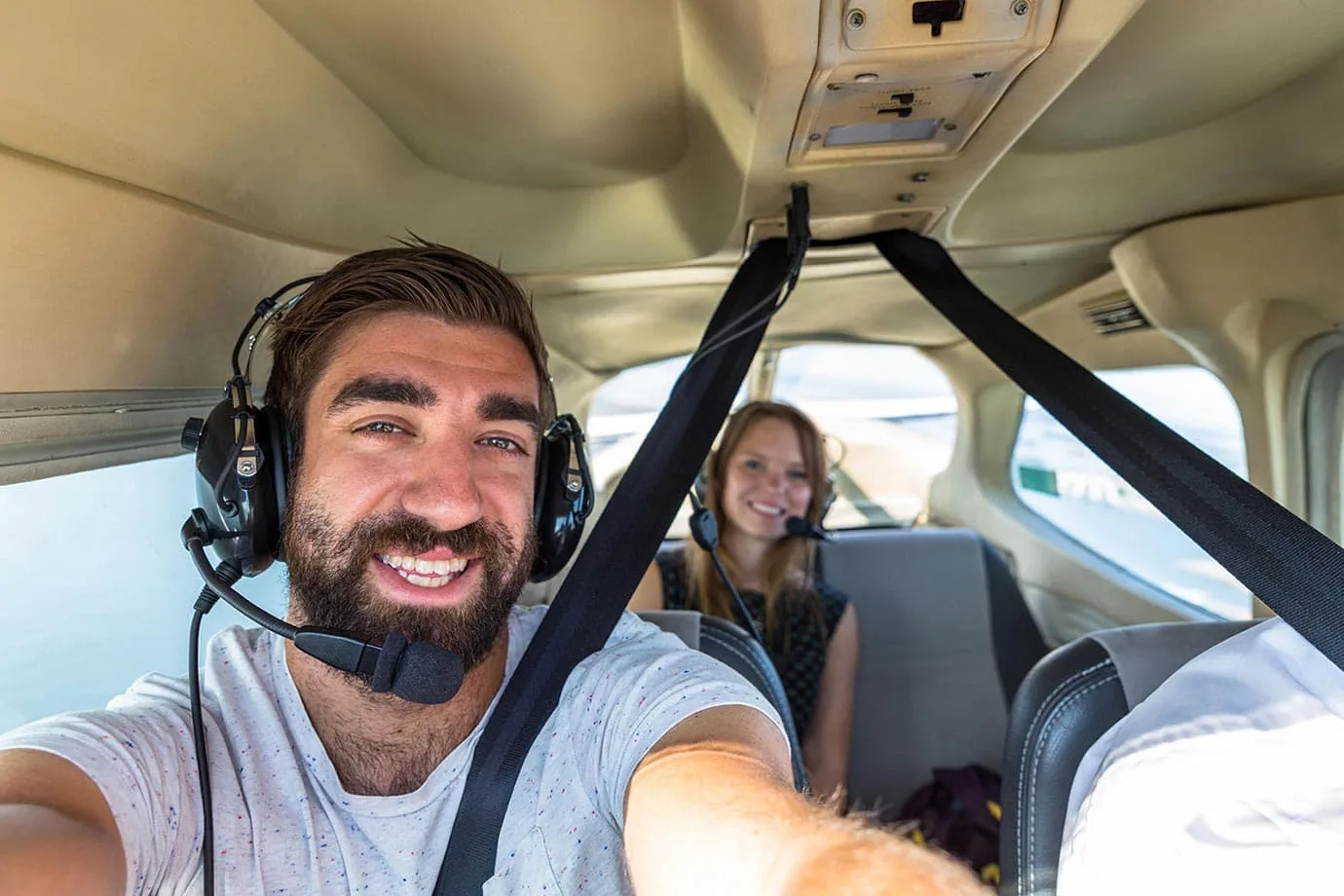 As I write this, it is thought that Malmi Airport will close at the end of the year. That means, if you want to do something truly unique and fly over Helsinki, something that's otherwise extremely difficult to do, then you've only got six months to do it in!
Being a part of the #HelsinkiSecret residence programme, I was challenged with finding something that no one else knew about in the city. For me, that's Malmi Airport.
I had no idea that there was this airport just 10km from the city centre, and I had no idea you could fly over Helsinki with simply astounding views.
Now that I do know, I want everyone else to know! For me, this is my #HelsinkiSecret.
Oh, and as for my own piloting, let's just say that fun as it was manhandling the joystick, I soon realised that the satisfaction was transient.
If you'd like to see Malmi Airport stay open in the near future so you can fly over Helsinki then make sure you sign the petition to do so! Every signature counts here people!
Save
Save
Save