Planning one of the best day trips from Helsinki? From visiting Nuuksio National Park to the town of Porvoo, these make for an amazing day out!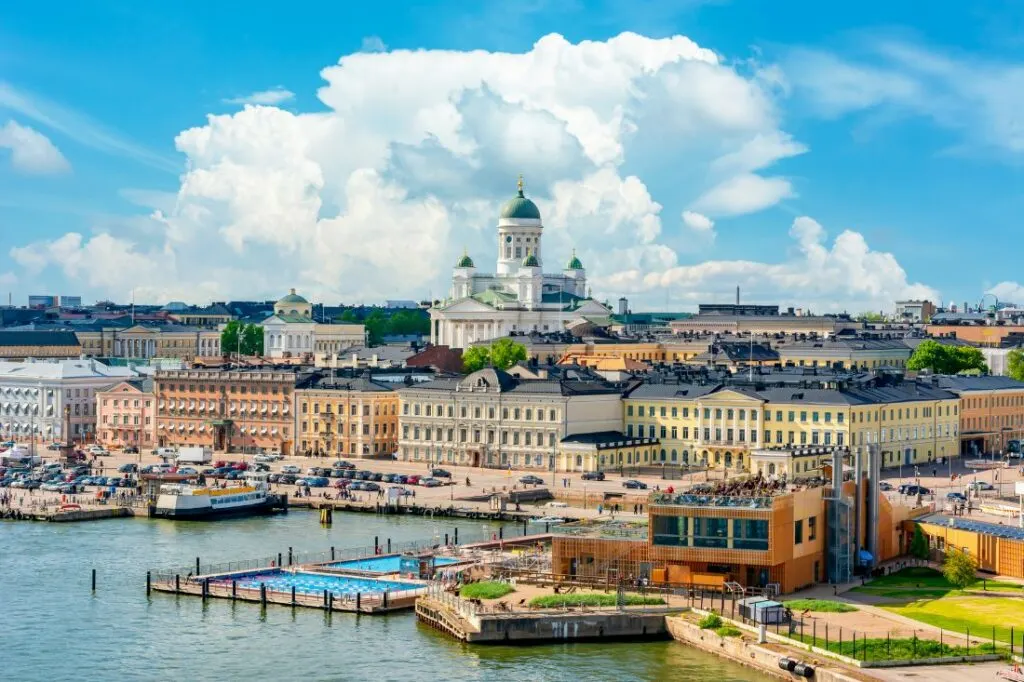 Helsinki is one of those places that should be on everyone's bucket list. It has so much natural beauty, unique history, and it's popping with fun Scandinavian culture. I always recommend spending a couple of days in the city to really get a feel for the place. However, there are also some stunning day trips from Helsinki that are really accessible and easy to do.
I love a good day trip. It means that you get to see a ton of different places all in one trip, and honestly, Helsinki is the ideal base to explore from.
Whether you're looking for the wild spaces of Nuuksio National Park, want to indulge in sauna culture in Tampere, or check out a neighbouring capital with Estonia's main city, Tallinn, there are so many options when it comes to Helsinki day trips.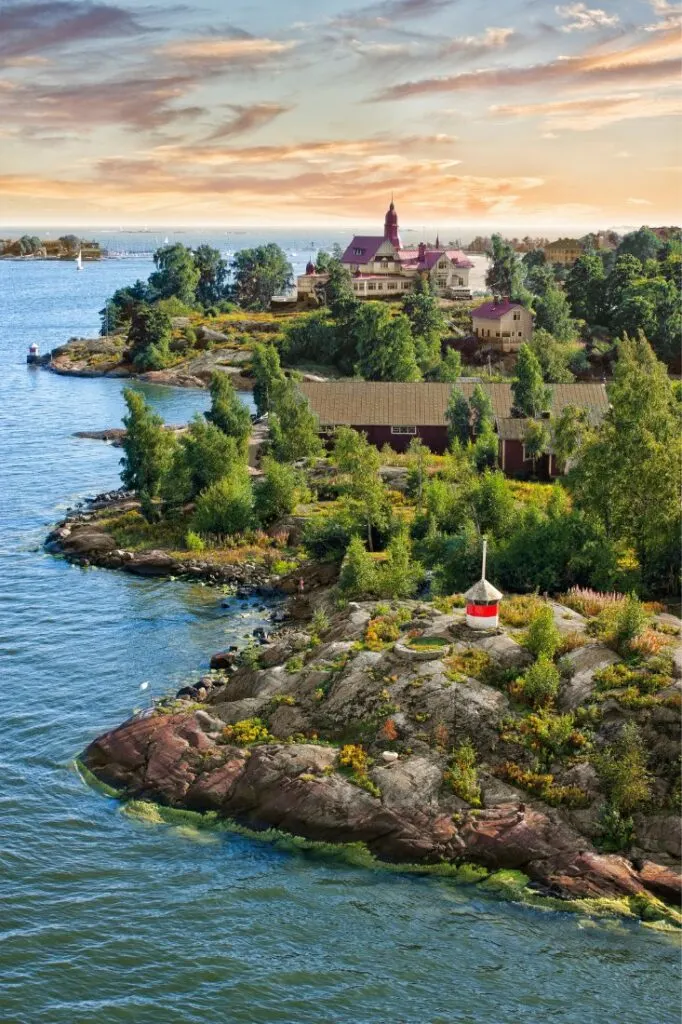 There's a little something for everyone with these awesome day trips. It doesn't matter if you're travelling with kiddos, are looking for a romantic weekend away, or are a solo adventurer looking for that next wild spot. Finland can deliver it all and more!
All of these day trips list here are a maximum of two hours away from Helsinki, so they really are doable in a day. I've also listed a few of my favourite tours too to make things even easier.
Hopefully you can use this blog post when planning your trip to Helsinki!
---
Best Day Trips from Helsinki, Finland
Nuuksio National Park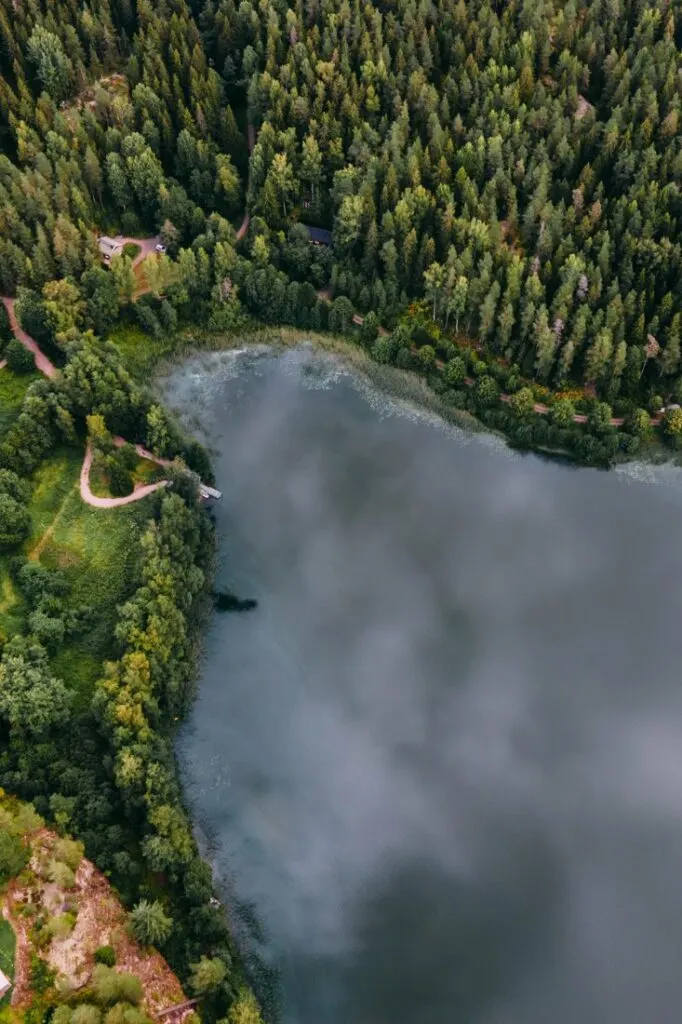 Considering that Nuuksio National Park is just an hour and a half away from Helsinki, it really does feel like you're in a whole other world. This stunning and wild national park is filled with beautiful forests and lakes, and it's the perfect antidote to city life.
Strap on your hiking boots and head out on one of the many well-marked trails around the national park. If you're looking for a truly special way to see the park, join a guided tour on horseback – there are plenty of horse trails here too!
This is one of the best national parks in Finland, so it's easy to see why it's so popular. If you're looking for a tour from Helsinki, I'd really recommend this one which will take care of everything for you.
Porvoo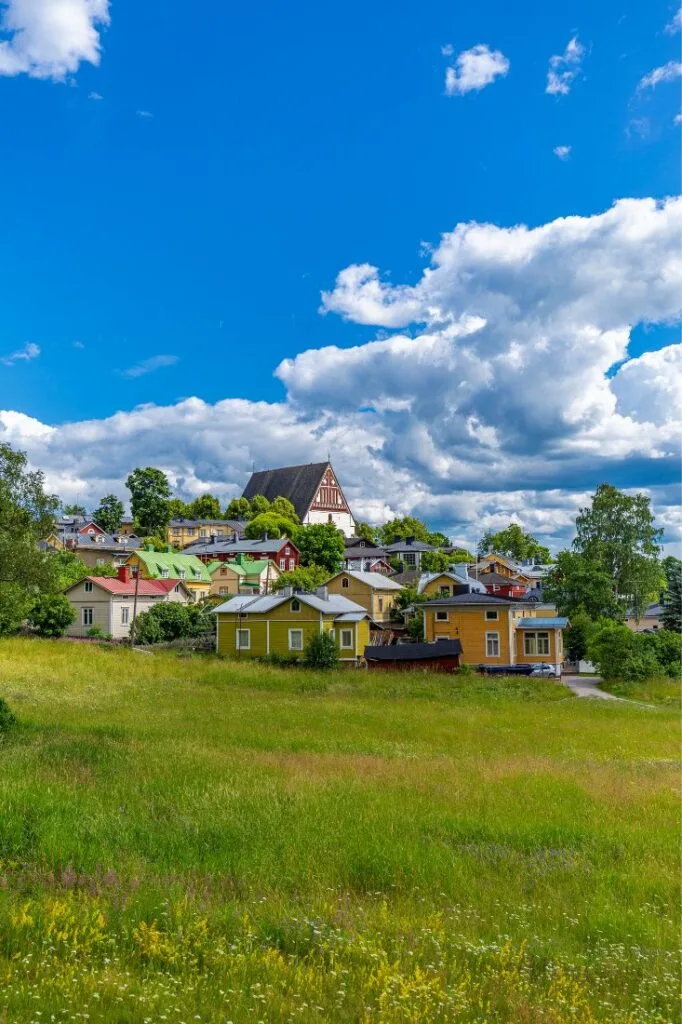 If you're looking for old-world charm and quirky wooden architecture, head to the city of Porvoo. It's around a 45-minute drive, or you can take a direct train which lasts around 50 minutes. One of the cool things about Porvoo is that it was the home of royalty way back in the 14th century, so there is a ton of history all around the city.
More recently, Porvoo has become a home for amazing restaurants and cafes, looking to put the city on the map as a foodie destination. Wander around the cobble streets, take in the famous red houses, and enjoy the old port before sitting down for a delicious meal. Sounds like a perfect Helsinki day trip to me!
Hanko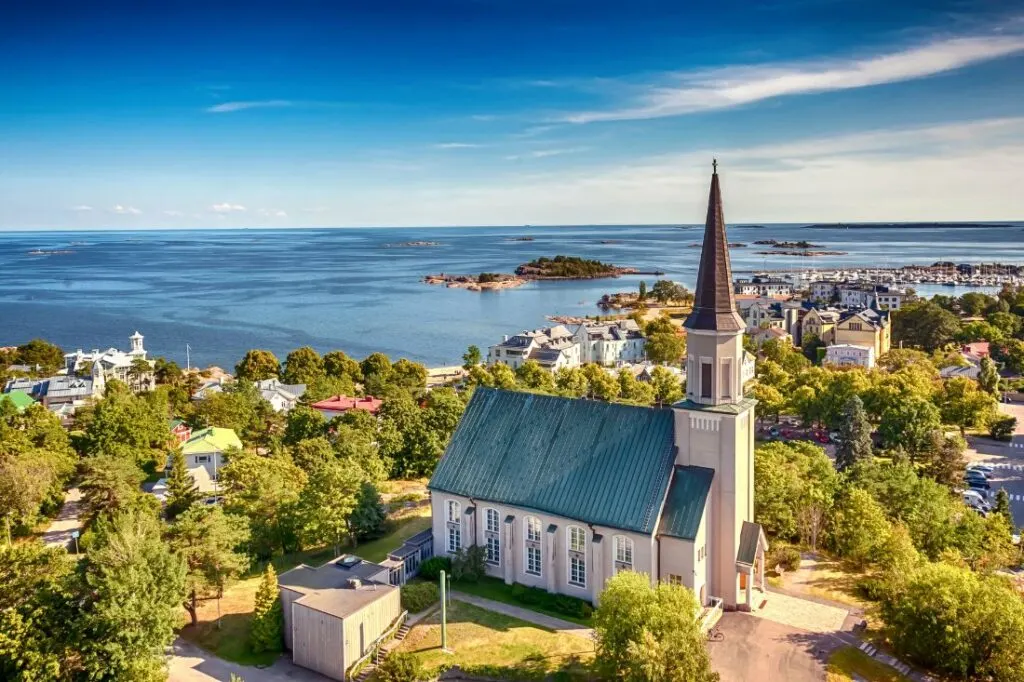 You might not have heard of the Finnish Riviera before, but after spending a day on the sunny and sandy shoes of Hanko, you'll be wondering why you didn't come sooner! It's a classic summer spa town that has everything you need to enjoy a day of fun in the sun.
It's two hours south of Helsinki and is the warmest part of Finland. Spend some time on the soft sands, enjoy the beach huts, and have some world-class cuisine and sun-filled cocktails on the East Harbour. There are also a ton of boutiques if you're in need of a souvenir or two…
Tallinn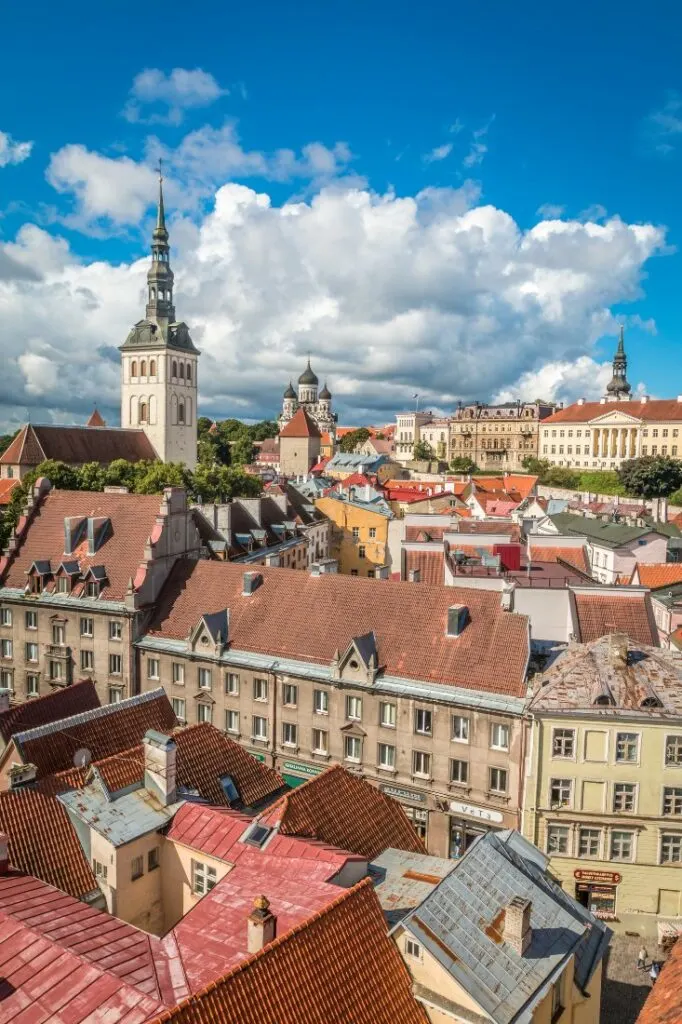 While Tallinn isn't the closest Helsinki day trip on this list, it's certainly one of the most popular. Hop on the 3-hour ferry from Helsinki and arrive in the beautiful Estonian capital city for your Tallinn day trip. Stop off in the Old Town, which is actually a UNESCO World Heritage Site, and get lost in the cobbled alleyways and side streets.
As Tallinn has an interesting history that blends Soviet Russia and Scandinavia, I can honestly say it's unlike anywhere else. There's also a huge tech boom in the city, so there are always tons of creatives working alongside the old, fairytale architecture – it's a super cool city to visit.
Rauma
Step back in time to the UNESCO World Heritage site town of Rauma. With Old Rauma being filled with red wooden buildings that go back as far as the 18th century, this town feels like you're time-traveling. From rows of shops to a market hall and more, Old Rauma sometimes feels like a living museum, but there are around 800 people who live in the 600 wooden houses.
Located just under three hours away from the capital, a visit to Old Rauma is one of the best day trips from Helsinki!
Saimaa Lake District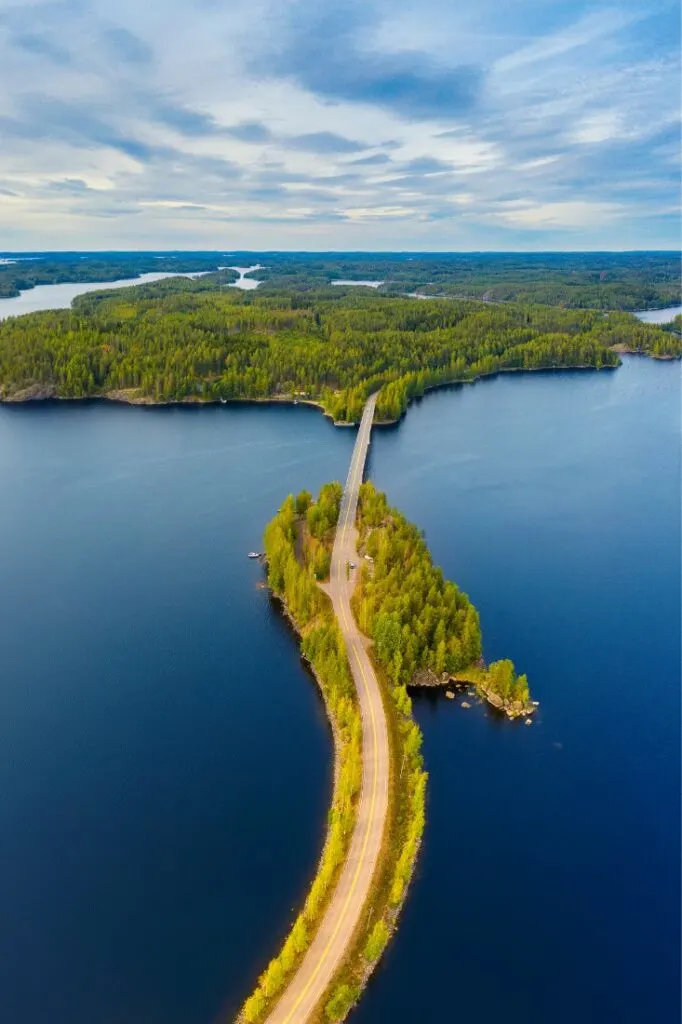 In need of some water-based fun and relaxation? Head three and a half hours east to Finland's largest lake, Saimaa, and the surrounding lake district. Whether you want to indulge in some watersports or fishing, or your want to stay on dry land and hike around the forests that surround the lakes, Saimaa is one of the most peaceful spots in Finland.
Around the lake district, you'll find several towns and villages with cafes, shops, and other amenities, but I'd recommend packing up a picnic and other seasonal supplies and getting back in touch with nature!
Suomenlinna
Located just a 15-minute ferry ride from central Helsinki, Suomenlinna is the perfect day tour if you're short on time or don't want to travel too far. This UNESCO site is a bastion of Finnish military history, as the whole island is one big sea fortress.
In fact, Suomenlinna has an interesting nickname – the Gibraltar of the North! You can wander around this island at your leisure – there are still plenty of barracks, cannons, and other 18th-century military items to learn about. It's a great place if you love history and naval architecture!
You can even get a boat ticket and tour of the island together, so it's a great way of exploring this fascinating fortress.
Tampere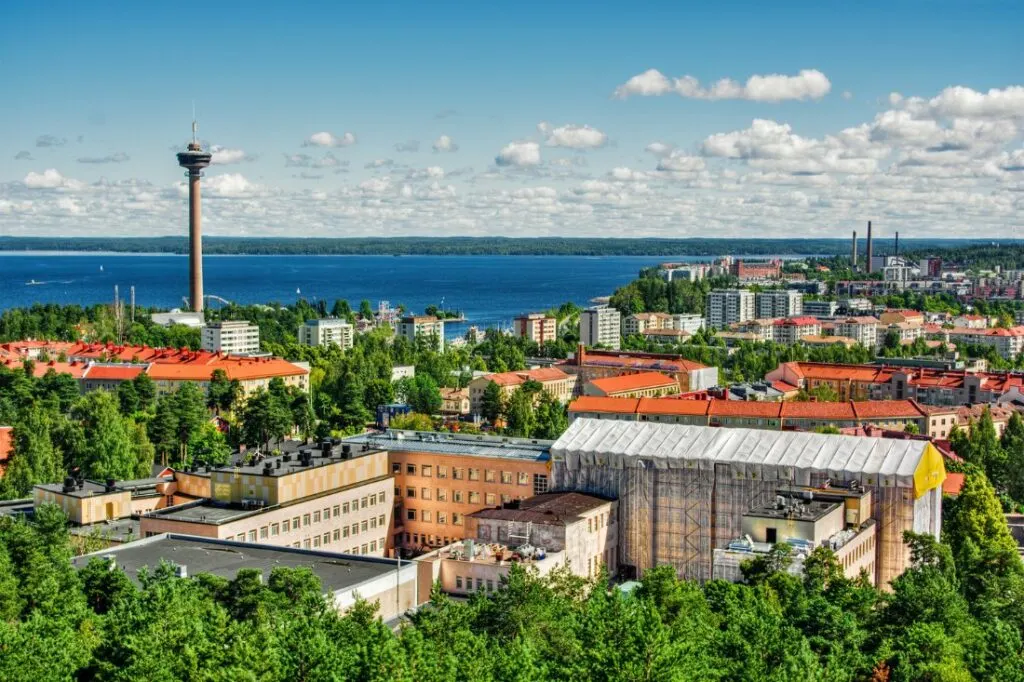 One of the things that Finland is most well-known for is its sauna culture. It's amazing. Tampere is widely considered to be the sauna capital of Finland, which is why it's undoubtedly one of the best day trips from Helsinki! The best bit? You can get there on public transport from Helsinki by taking a direct train north, lasting about an hour and 50 minutes.
Traveling with kids in tow? Tampere is probably one of the best cities in Finland for family holidays with Särkänniemi Theme Park, the Spy Museum, and the Moomin Museum all calling this awesome city home.
Turku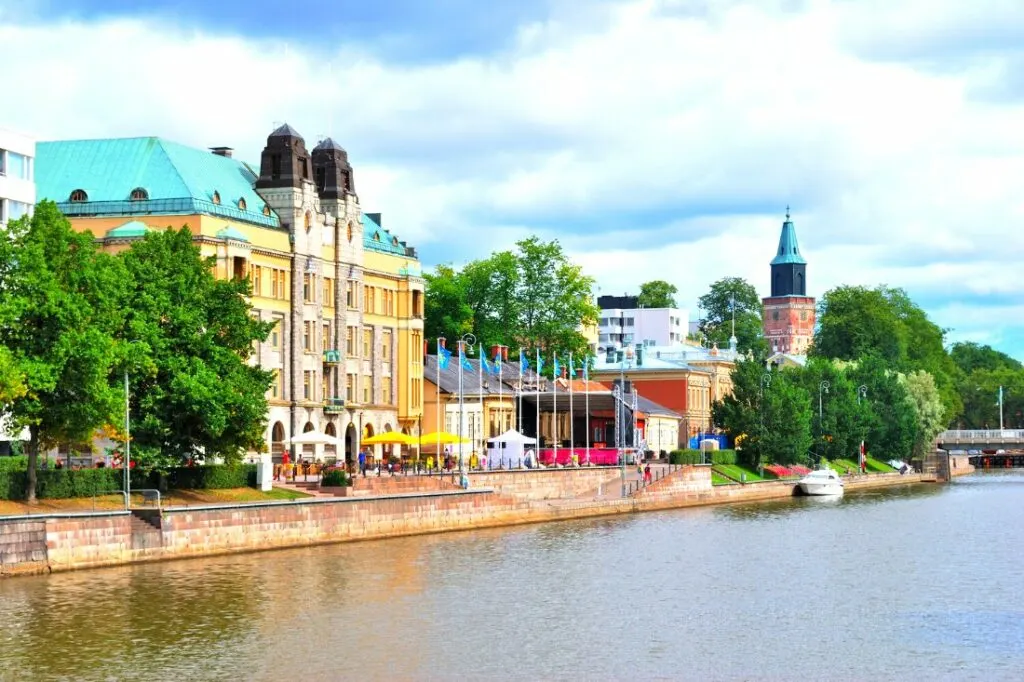 The former capital of Finland and the oldest city in the entire country is definitely one of the most popular Helsinki day trips that you can go on. Turku is around two hours away from Helsinki, so it's a full-day trip, but there is so much to see and do when you get there, you'll have no problem filling your day!
Turku is actually really well-known for its castle, which harks back to the 13th century. and its stunning cathedral. So, if you're into history and architecture, you need to make sure that Turku is at the top of your Helsinki day trip itinerary!
Pihlajasaari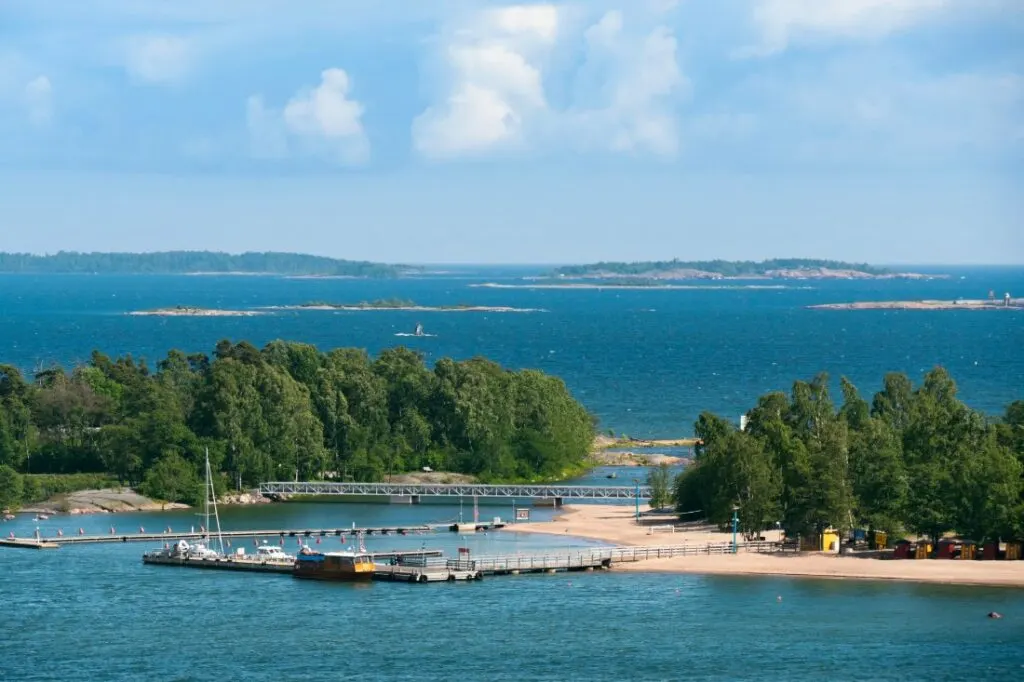 If you're in Helsinki during the summer months and want a quintessential Scandinavian island day trip, jump on the 15-minute ferry out of Helsinki and head to Pihlajasaari. It's super popular with tourists and locals alike thanks to its nature trails and sandy beaches.
Be aware though, some of the beaches on Pihlajasaari are actually nudist beaches, so if you're more reserved check which beach is which before you show up looking a bit overdressed! On the trails, you can also see a whole host of native flora and fauna, if you're interested in the biology of Helsinki.
Espoo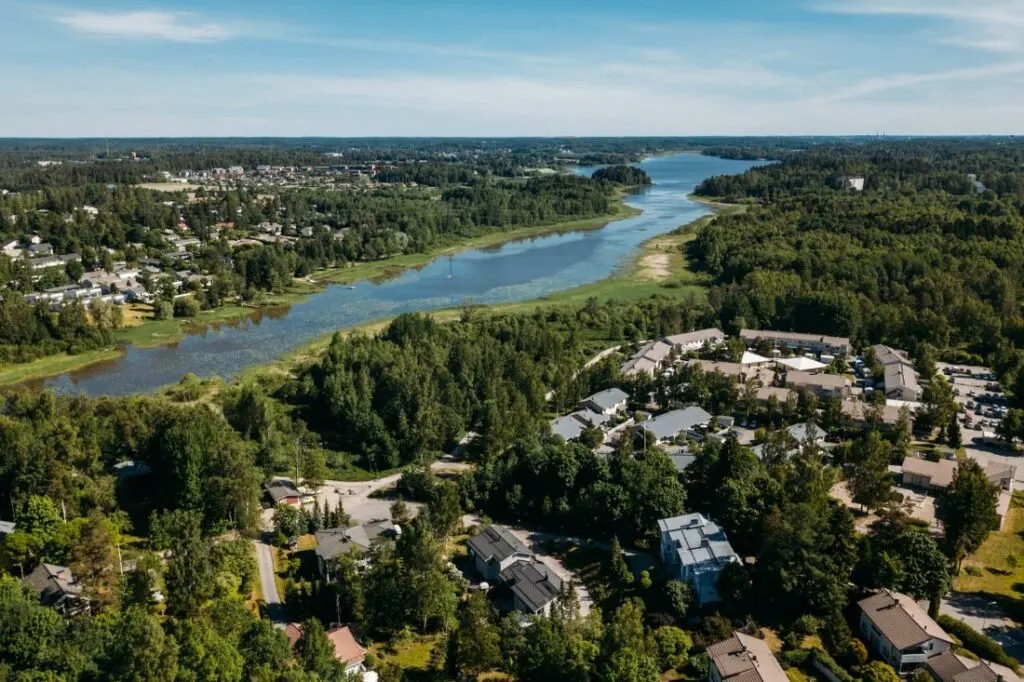 Located just a 25-minute drive or direct train ride away from Helsinki is the vibrant small city of Espoo. Here you'll find tons of amazing museums including the Espoo Museum of Modern Art, as well as an amazing cathedral that can trace its roots all the way back to the 5th century!
Aside from museums and history in Espoo, you can also have tons of summer fun. Whether you're looking to hop around the islands or descend on the Serena Water Amusement Park, it's definitely the place to be on the long Finnish summer days.
One of the best ways of seeing Espoo is on an archipelago tour which visits a number of different islands. The views from this one are just stunning!
Hämeenlinna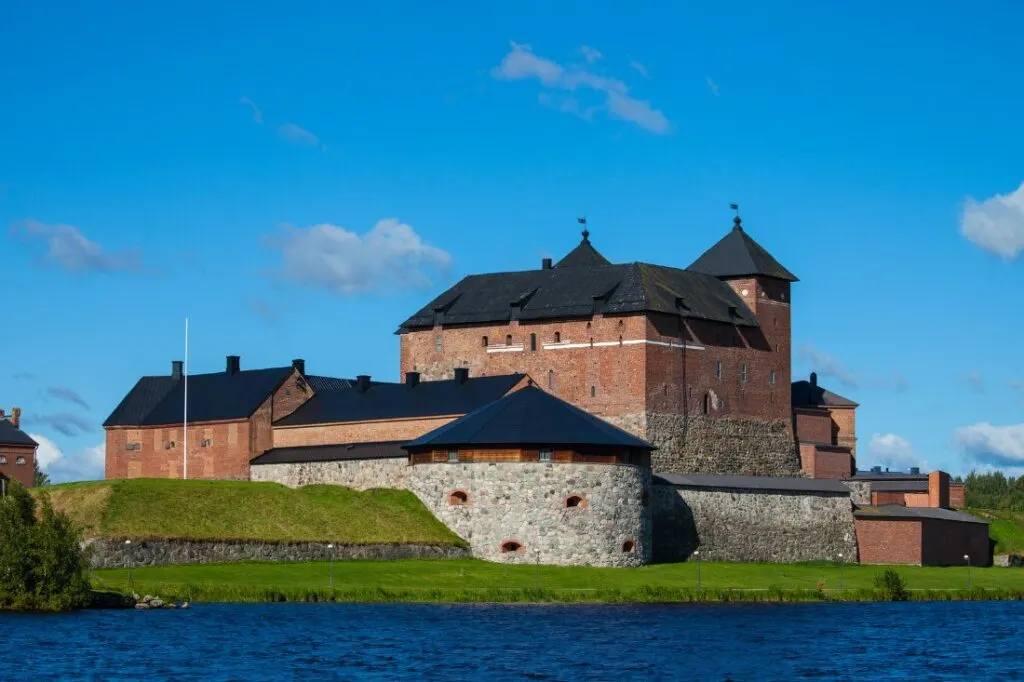 If it's history you're after the town of Hämeenlinna has it by the bucket-load. This amazing old town traces its history back to medieval times and it shows in the architecture all around you. The main attraction is probably Häme Castle, located right on Vanajavesi Lake.
Over the years, Häme Castle has been a military fort, a residence for Swedish nobility, and even a prison. In fact, it only stopped being a prison in the 1970s after operating as one for around 150 years! Nowadays there are tons of cultural exhibitions and events that bring the history and culture of the town to life.
Lahti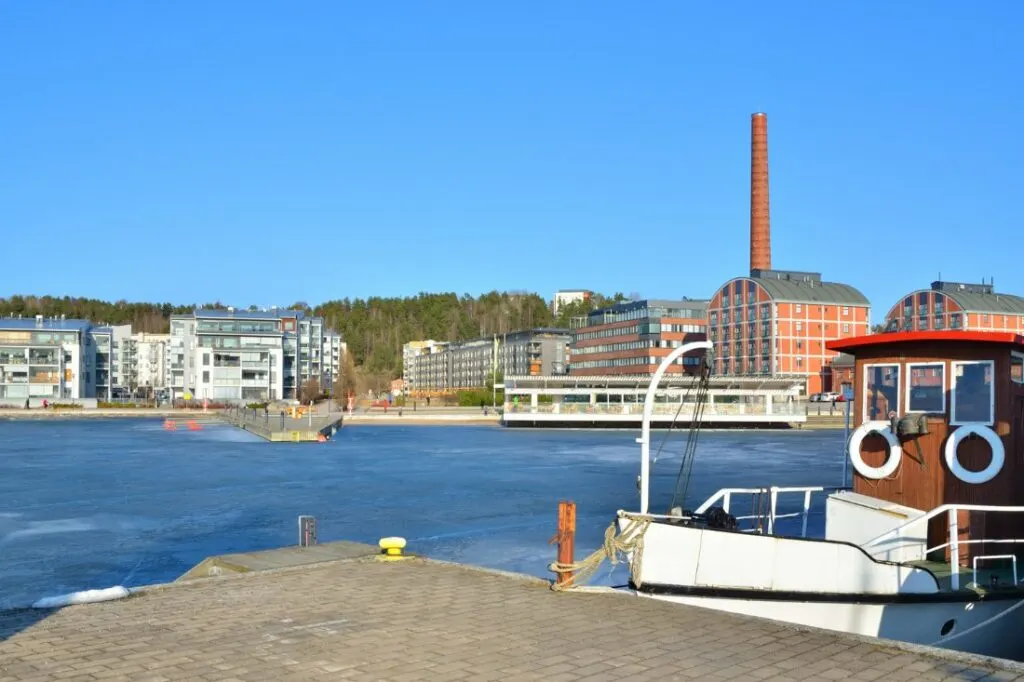 Looking for a city with a completely different vibe? Lahti is located around an hour north of Helsinki and was well known for being an industrial city. Like a lot of industrial towns and cities nowadays, Lahti has had a ton of investment and gentrification in the past few years, so it's a cool blend of industrial and modern.
One of the most famous things in Lahti is the symphony orchestra, so it's well worth trying to grab tickets for a performance while you're there for the day. You can also find a load of amazing eateries on the waterfront and a twice-daily fountain show which is pretty cool!
---
So, there you have it, the 13 best day trips from Helsinki. Which ones are your favourite? Let me know in the comments below. Also, let me know if you've been to any of these places – I'd love to hear more about it!
Like this blog post? Then Pin it for the future!