Snow covered pines, steaming saunas, reindeer feeding and loads more – this is why you'll soon be dreaming of visiting Helsinki in winter!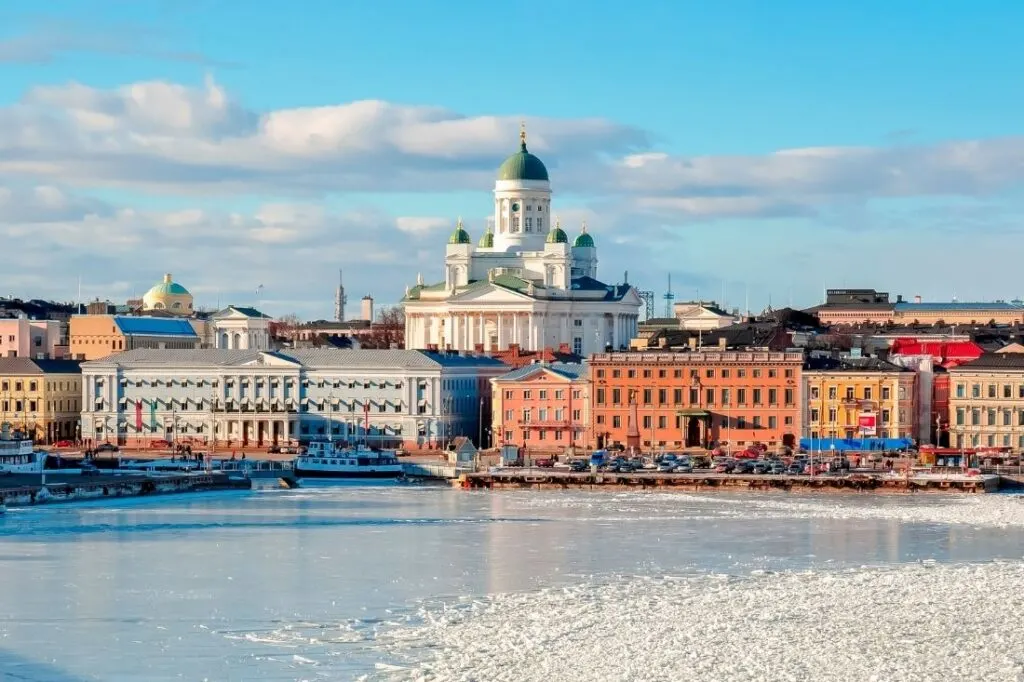 We can all agree that the Finnish capital Helsinki is gorgeous in the sunshine. However, this picturesque harbour city is often is overlooked as a winter destination. This, in my opinion, is a big mistake. And I'm about to explain why.
Helsinki in winter has so much to offer! There is something almost magical about seeing the city, covered in ice and snow, shining extra brightly on a sunny but freezing winter's day. In the evenings, the streets are lit up with Christmas lights, shining like little bursts of happiness. Honestly, it is such a gorgeous city to visit in winter.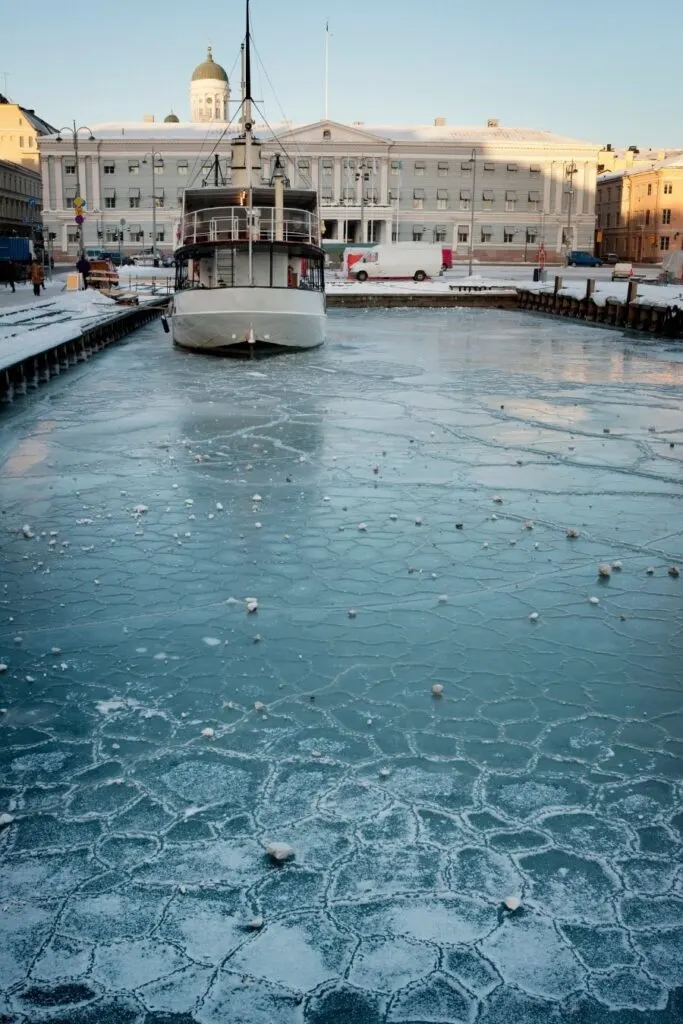 Perhaps surprisingly, there are plenty of outdoor activities to enjoy in Helsinki. I've included lots of indoor activities too, for when the weather is less friendly.
Come in December to enjoy the Christmas markets, or January to see the spectacular light displays at Lux light festival. Steam out your winter blues in one of the traditional Finnish saunas, and enjoy a hearty meal at the Old Market Hall.
Read on and discover some of the best things to do in Helsinki in winter. It really is an incredible place to visit!
By the way, if you're headed to Helsinki in other seasons, check out my 18 Things You've Got To Do In Helsinki and 18 MORE Things You've Got To Do In Helsinki guides.
Weather in Helsinki in winter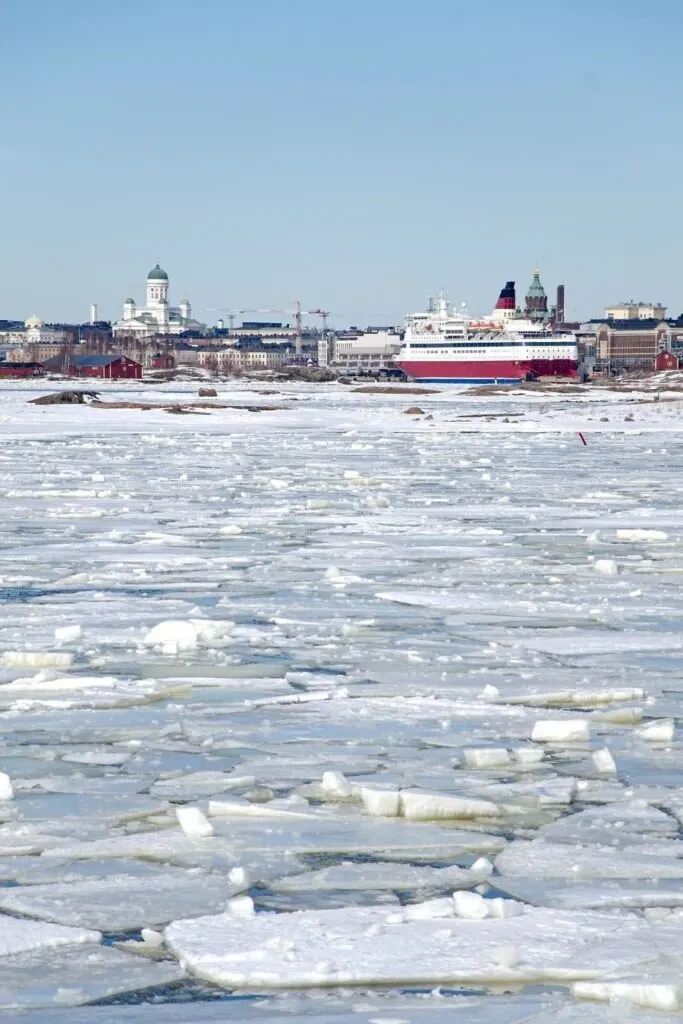 There's no denying the fact that winters in Helsinki are cold. Between November and February, the average temperatures are -7 to 1 degree Celsius (19-39 Fahrenheit).
So, it may come as a shock to you, that many of the Helsinki winter activities involve getting outdoors! As the saying goes, there is no bad weather, just bad clothing. So wrap up in lots of layers, and enjoy the beauty this winter wonderland has to offer.
---
Things to do in Helsinki in winter
Christmas markets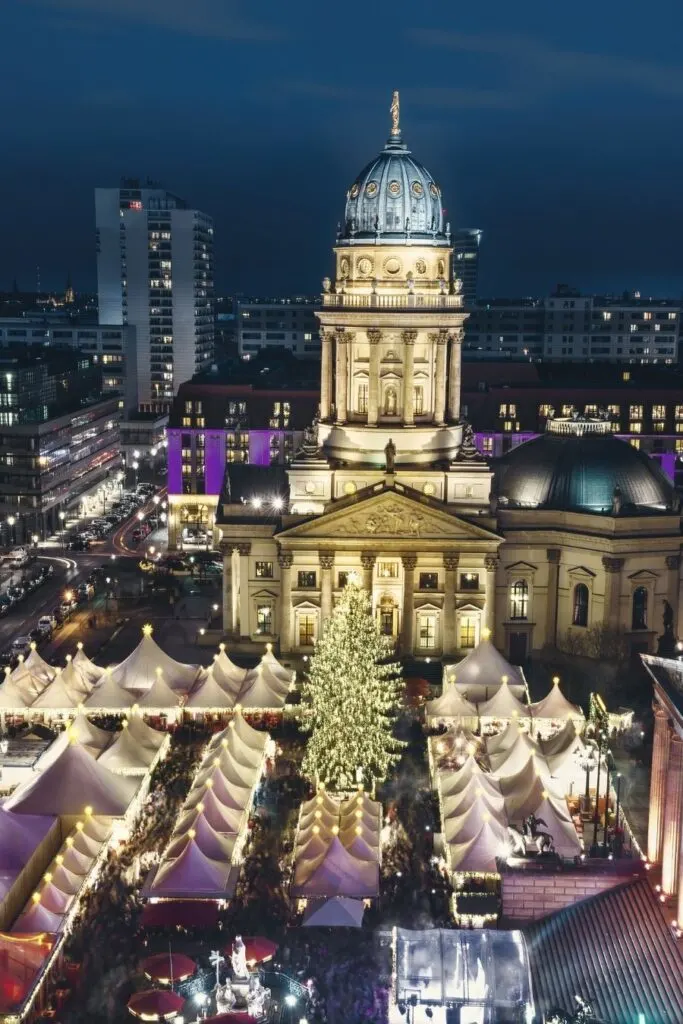 Putting it out there. I love traditional outdoor Christmas Markets: the cosy huts selling handcrafts on snow lined streets, the fairy-lights dancing in the sky, sharing smiles with rosy cheeked people, and, of course, wrapping my cold fingers around a hot mug of chocolate or glögi (mulled wine).
The main Christmas markets are in Senate Square. These run from early December until the 22nd. Exact dates change each year, so check before you book if this is high on your personal Helsinki winter activities list.
Ice skating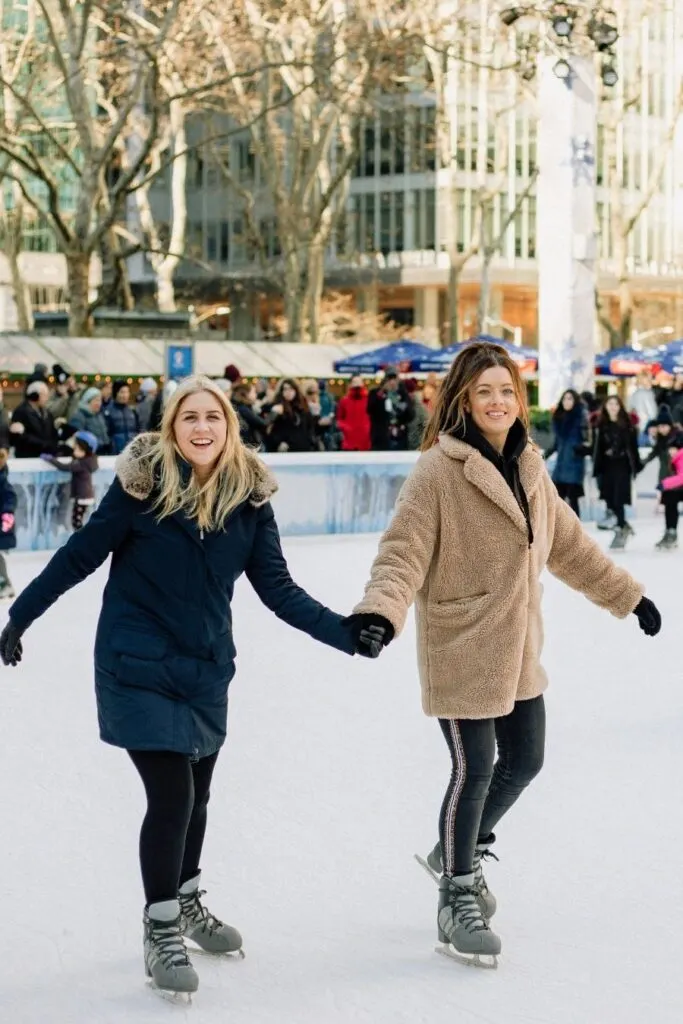 Is there anything more synonymous with winter holiday activities than going ice skating? Making memories, arm in arm with a loved one gliding around the rink, or giggling at how hard it is to stay upright!
There are dozens of artificial ice rinks and fields to choose from in Helskini in winter, some of which are even free of charge! If skating isn't your scene, these rinks are also great place to drink a hot chocolate and people watch. You can always spot the tourists as they're the ones who fall over all the time!
Suomenlinna fortress
Just a 15 minute ferry ride from market square, atop 6 islands, sits the UNESCO World Heritage Site of Suomenlinna Fortress. Works began on this mighty maritime fortress in 1748.
Sights to visit while roaming the fortress include King's Gate, the great courtyard, the Prisoner-of-war camp memorial, and the Suomenlinna Church. You can also wander round one of Europe's oldest operating dry docks.
This popular tourist attraction is practically deserted in winter, making it an excellent time to visit – just remember to wrap up warm! Entry to the site is free, though you'll need to pay for the ferry ride across.
Sauna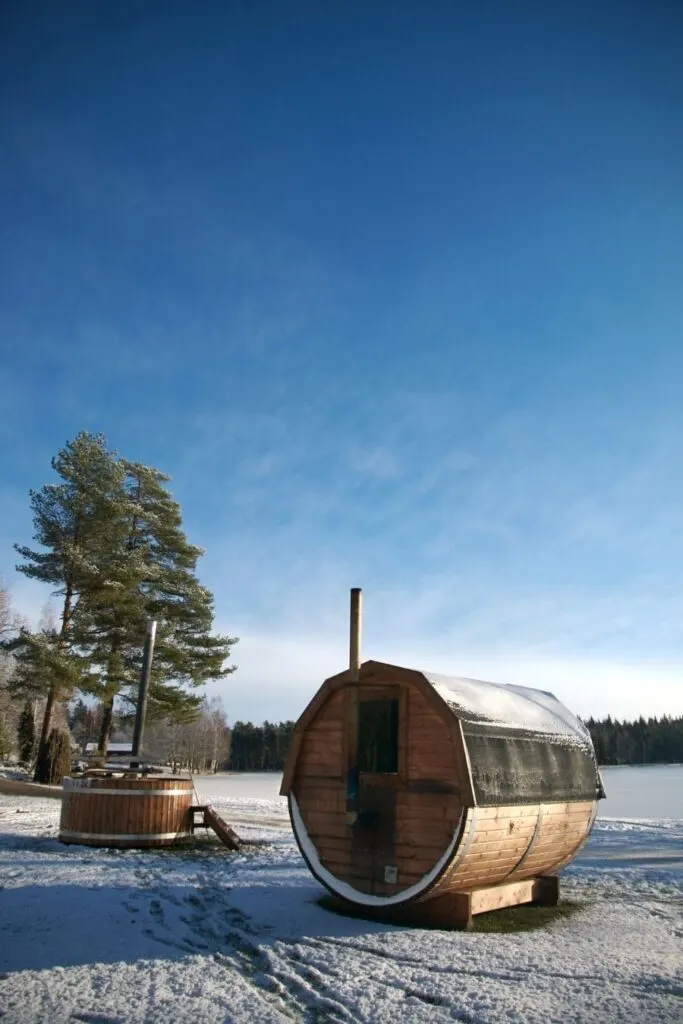 Saunas are an institution in Finland. In fact, did you know that Finland has approximately 3.3 million saunas? That is over 0.6 saunas per person!

With this is mind, it would be almost a sin to stay in Helsinki in winter without visiting one. Your options range from traditional public bathing houses such as Kotiharjun Sauna to a more hands on, chop-your-own-wood experience at Sompa Sauna. If you're lucky, your accommodation might even have one in-house.
Don't forget to read up on your Finnish sauna customs before you go!
Take in the architecture at Senate Square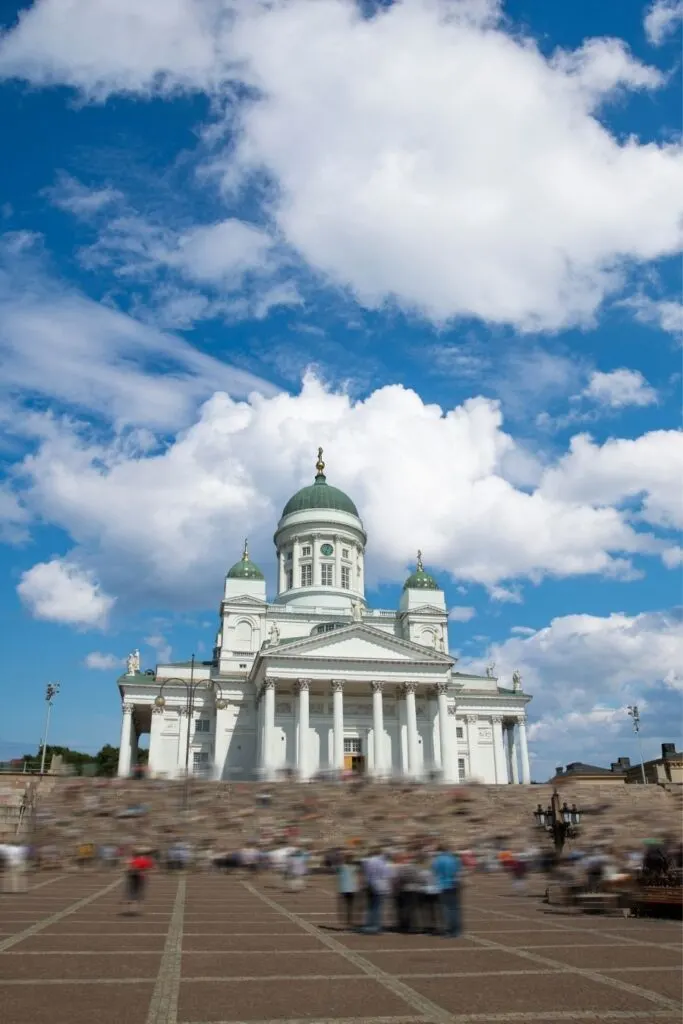 For a taste of neoclassical architecture, go for a stroll around Senate Square. This area, which forms the oldest part of central Helsinki, has some incredible buildings.
The four main buildings on the square, the Helsinki Church, the Palace of the Council of State, the national library, and the main university building, were designed by architect Carl Ludvig Enge in the early 1800s.
This area is not just for history buffs and architecture lovers; Senate Square is the centre of town an hosts activities such as markets and concerts year round. I'd really recommend taking a free walking tour to really make the most of it.
Old Market Hall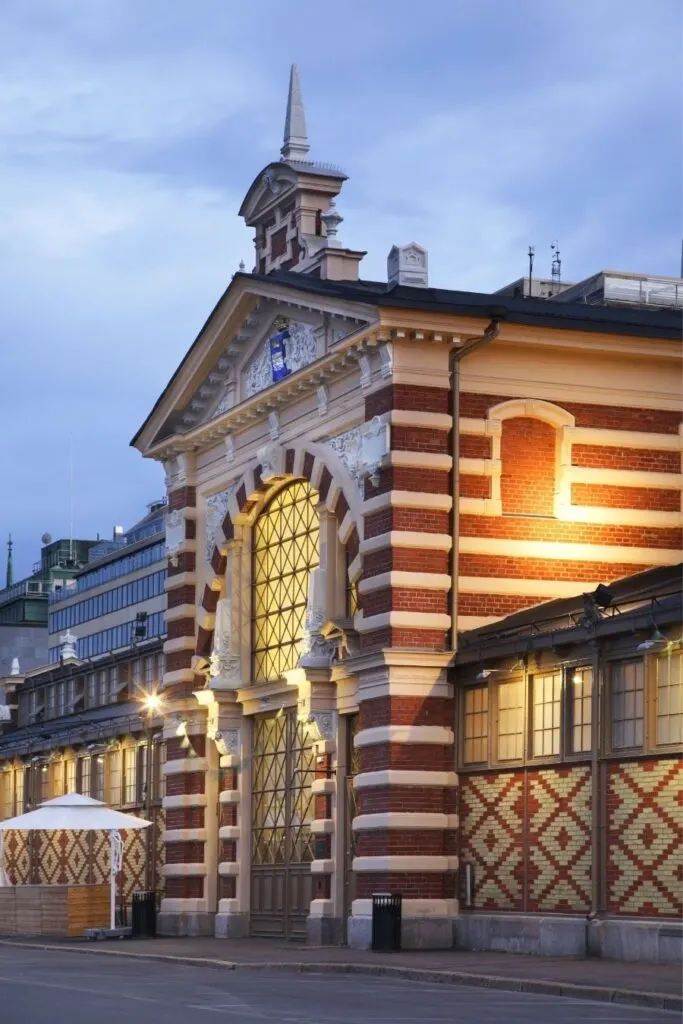 If you're looking for some indoor Helsinki winter activities, and you're keen to try some local food, head to the Old Market Hall. This traditional undercover market has been in operation since 1889, and has a vibrant and cheery atmosphere. Perfect for warming up on a winter's day.
Inside you will find merchants selling a variety of delicious ingredients, including cheese, meat, seafood, and fruit. Buy yourselves the makings for a hearty meal, or enjoy dining at one of the many eateries inside. For those with adventurous taste-buds, you can find yourself some elk kebabs or reindeer soup for lunch.
Lux Helsinki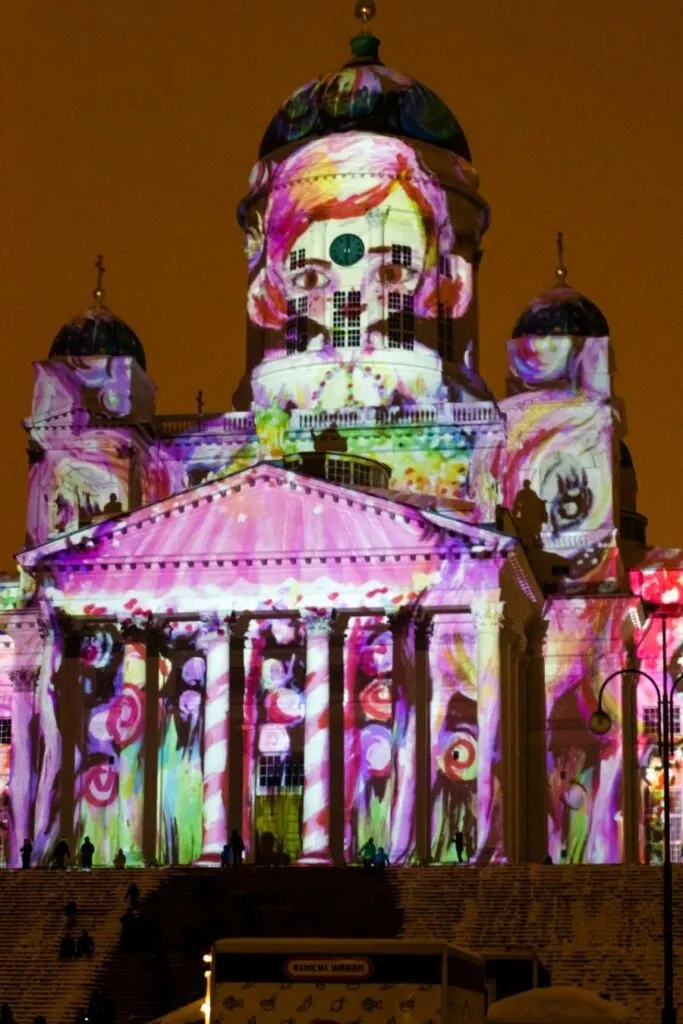 One of the best Helsinki winter activities is seeing the city magically lit up during the Lux festival. This festival of lights transforms the city for a few days in early January each year, bringing hope in the midwinter darkness.
Featuring both national and international artists, exhibitions span across the whole city. While each year is difference, exhibitions range from projections on buildings, to neon displays, to musical shows.
Each year a new walking route, spanning a few kilometres, is created. Follow it all in one night, or split it up over a few evening strolls. Best of all, Lux is free, made for pedestrians, and family friendly.
Visit the Lux festival page for current details.
Visit the churches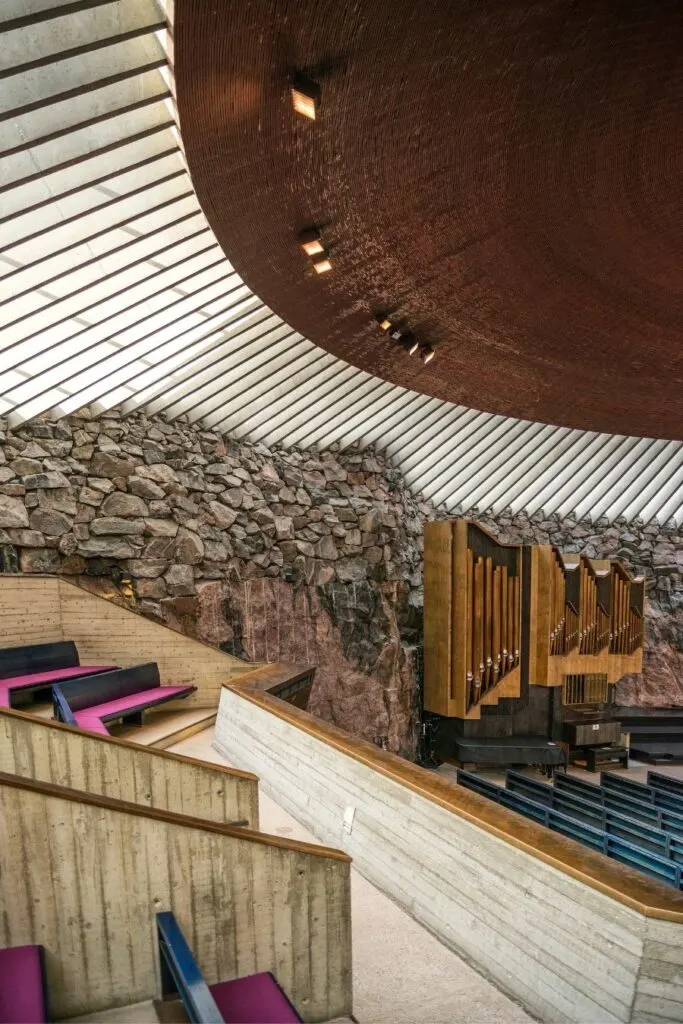 One great way to get a feel for a city and its history is through visiting the churches. And boy, does Helsinki have some architecturally unique churches!
If you've been to Senate Square, it's impossible to miss the impressive Helsinki Cathedral. However, that's not all Helsinki has to offer. My recommendations would be the underground rock church, Temppeliaukio Church which has a striking interior, and the serene chapel of peace, Kamppi Chapel.
Each of these churches has their own style and ambience, and are open to visitors. Please note that photography is not allowed in some churches, be sure to check the rules on arrival.
Nuuksio National Park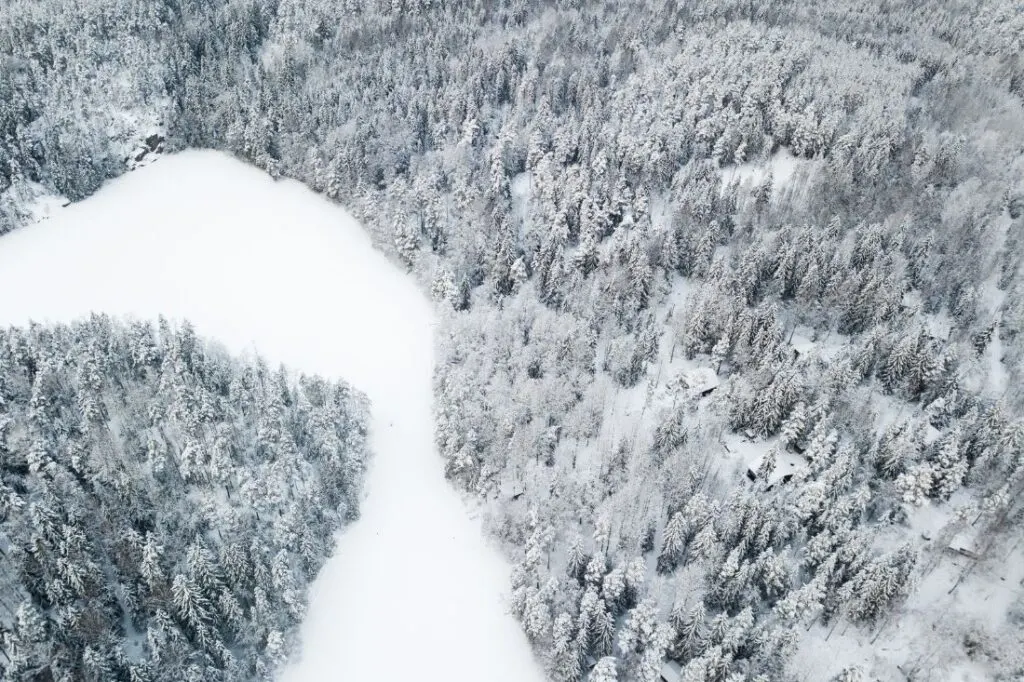 If you're coming to Helsinki for that winter wonderland feel, take a day out to the picturesque Nuuksio National Park. Just 30km from Helsinki, you can immerse yourself in snow covered pines while wandering one of the 2-8km trails.
Hire snowshoes and go on an adventure, walk across a frozen lake, or try your hand at a spot of ice-fishing. To really cement in that wonderland feel, visit the Nuuksio Reindeer Park. Here, you can meet and feed the herd of reindeer, then warm yourself in a Lappish Teepee with a campfire coffee and bun.
Check out this tour of Nuuksio National Park from Helsinki. This is a guided tour where you'll take in the best of the national park.
Porvoo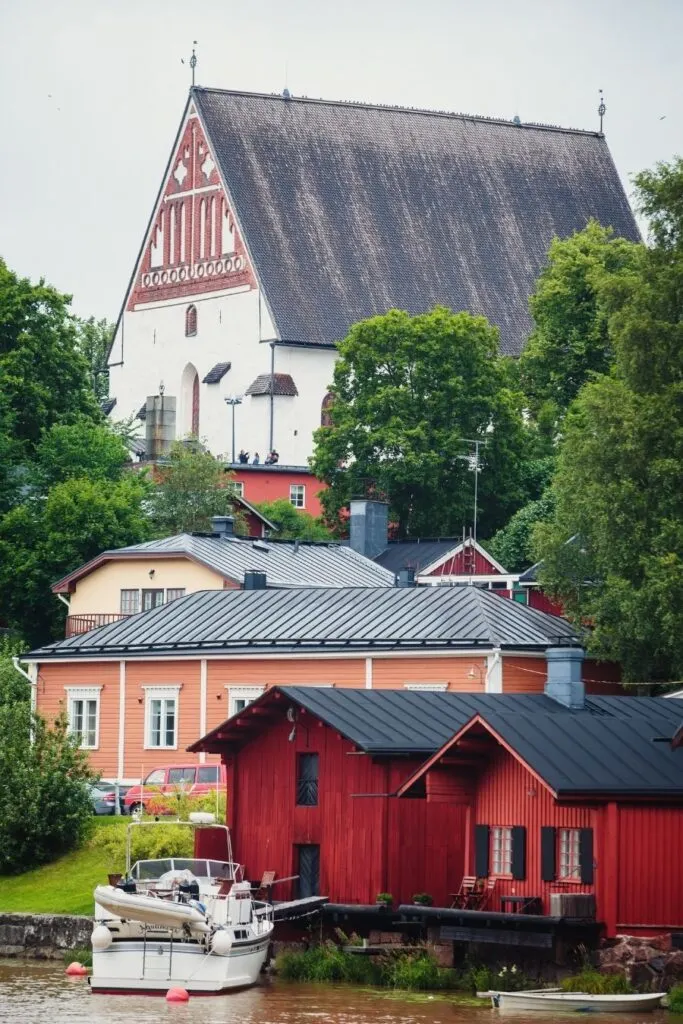 Just 35km east from Helsinki sits the medieval town of Porvoo. The old town area is particularly beautiful, and features a 15th century cathedral. Picture ochre-red, wooden warehouses reflecting in the icy river, small brightly painted houses and winding cobbled streets.
Taking less than an hour by public transport, visiting picturesque Porvoo is one of the most popular day trips from Helsinki. There are also plenty of day tours to Porvoo, if you'd like to learn more about the history.
If you're visiting Porvoo and would like to learn more about the medieval town, I'd recommend this Porvoo tour. It even includes all your transport which is handy.
Sibelius Park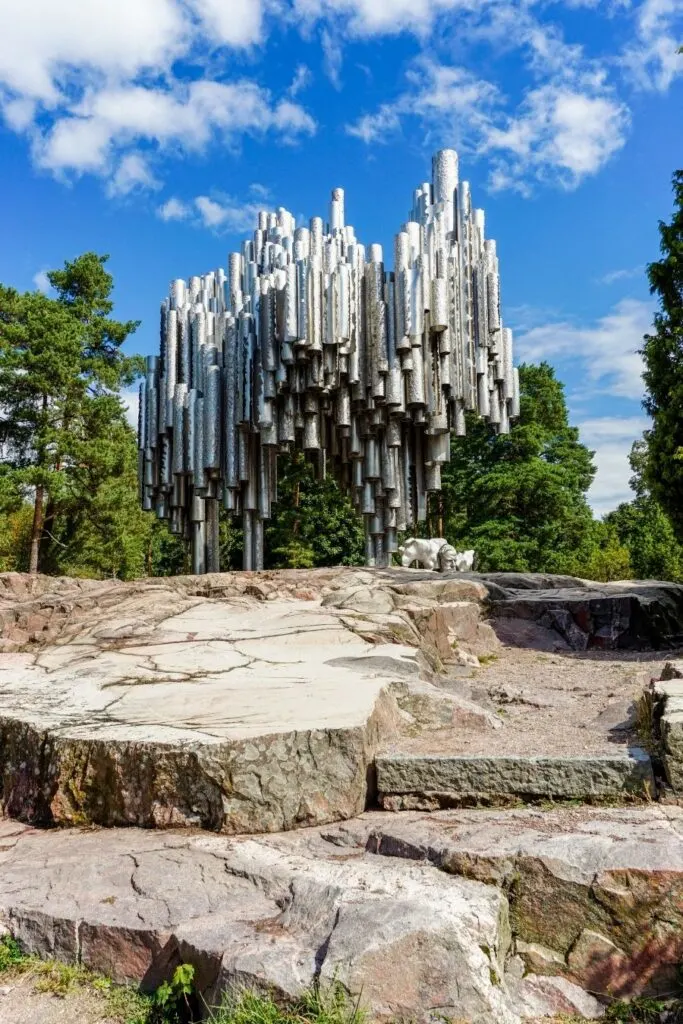 When the weather is playing nice, Sibelius Park makes for a photo-worthy day out. Take a stroll around the manicured gardens, and play a tune on the pipes at the Sibelius Monument.
The monument is dedicated to beloved Finnish composer Jean Sibelius. It consists of collection of around 600 pipes, which you can blow into to create music or listen to the soft compositions made by the wind.
Afterwards, head over to the picture-worthy Cafe Regatta for a coffee and cinnamon scroll. You might recognise this red lakeside cafe from your Insta feed.
Helsinki design museum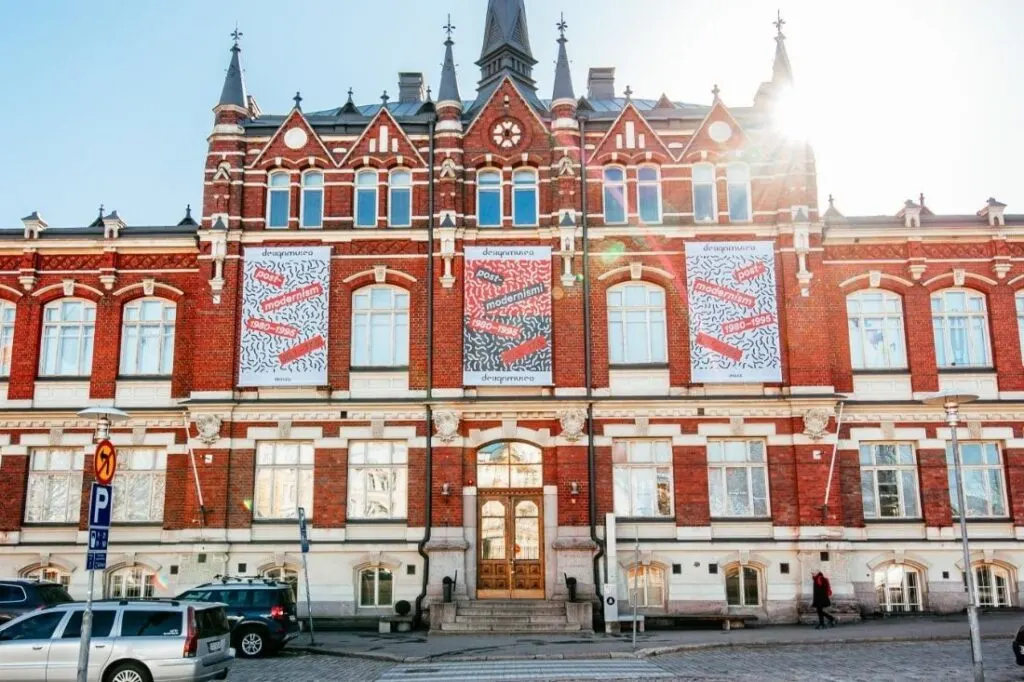 Another great indoor activity is getting inspired at the Helsinki Design Museum. Just a short walk from the harbour, this museum houses an incredible collection of Finnish design.
The collection, which originally began in 1873, contains tens of thousands of photos, objects and drawings celebrating both contemporary and historical design. The building itself is also quite striking.
Good to know when planning: in winter this museum is closed on Mondays. Also, if you're planning to do a lot of museum and attraction hopping, look into getting a Helsinki Card. This is a great way of saving money on lots of Helsinki attractions in winter.
Where to stay in Helsinki: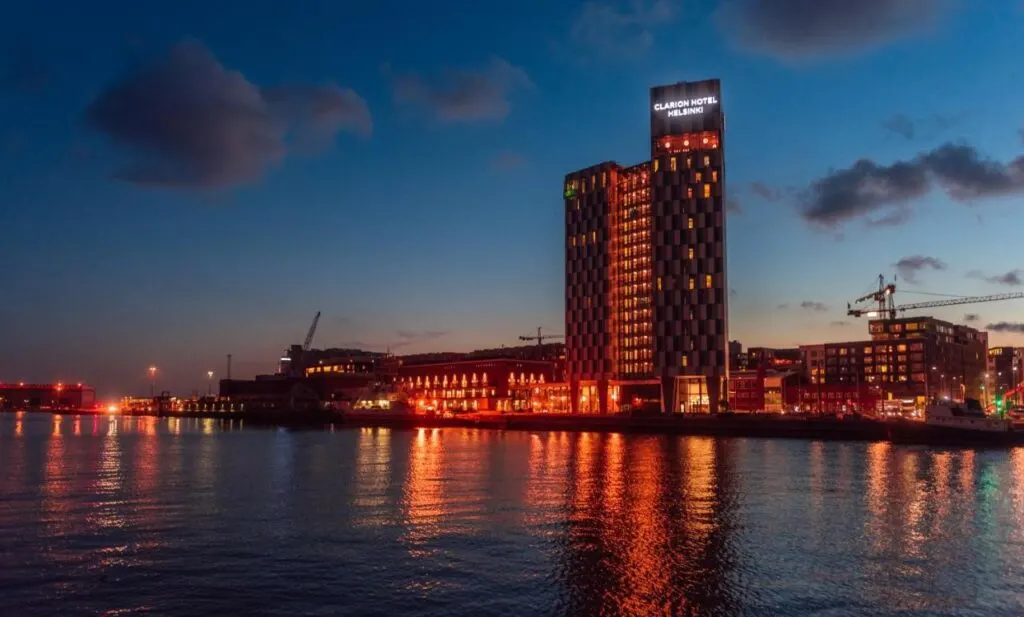 Situated on Katajanokka Island, this fun and funky hostel is a great budget place to base your stay. It's just 5 minutes by tram to the city centre and it has it's own sauna!
Just 500m from central station, this tastefully decorated hotel will leave you with a smile on your face. All rooms come with wooden floors and bathrobes. Warm up and relax with one of the on site spa treatments.
Get incredible views from the waterfront delight that is Clarion Hotel. Located in the Jätkäsaari district, hang out at the rooftop swimming pool and sauna, or kick back and curl up by the fire.
Tours in Helsinki in winter
---
So there you have it, my top 12 Helsinki winter activities. If you're headed there soon, comment below to let me know your favourites!
Like this post? Then Pin it for the future!